Athens in September: is it a good time to visit? Absolutely!
In fact, September, and October are among the best times to visit the Greek capital. This is particularly true if you are combining city exploration with a visit to some Greek islands.
Visiting Athens in September
Athens Weather in September
Athens, Attica, and Southern Greece see much milder weather conditions than the majority of Europe. As a result, a pleasant city break in the Greek capital can be enjoyed virtually any time of year.
Athens' weather in September sees temperatures that range between 22 and 29 degrees celsius. This is warm enough to visit Athens beaches and enjoy the coastal riviera beach towns of Voula, Vouliagmeni, Vari, and Glyfada.
Yet it is not overbearingly hot that walking around outside for extended periods of time becomes unpleasant. Considering the fact that the Greek summer months of July and August see daily temperatures that soar as high as 35-40 degrees celsius, visiting Athens in September may be preferable for many.
Events in Athens in September
Events and festivals in Greece take place throughout the year. September is no different.
The Athens coffee festival 2021 takes place between 25th and 27th September in the Gazi/Technopolis region of the city. It celebrates Greece's favourite commodity: coffee!
You can not only try Greek coffee and learn about how it's made here, but you can also sample coffees from across the globe. The focus of this year's festival is on making coffee production more green and eco-friendly.
All of this coffee is paired with performances from local musicians and entertainers. Other events do take place in Athens in September. Check your local listings for the schedules.
One pretty awesome thing about watching live bands and shows in Athens is that sometimes the venues are spectacular historic sites. For instance, between May and around late September, events are often hosted in the ancient Panathenaic stadium ¨Kallimarmaro¨ close to Pagrati.
Less Crowds, More Greeks!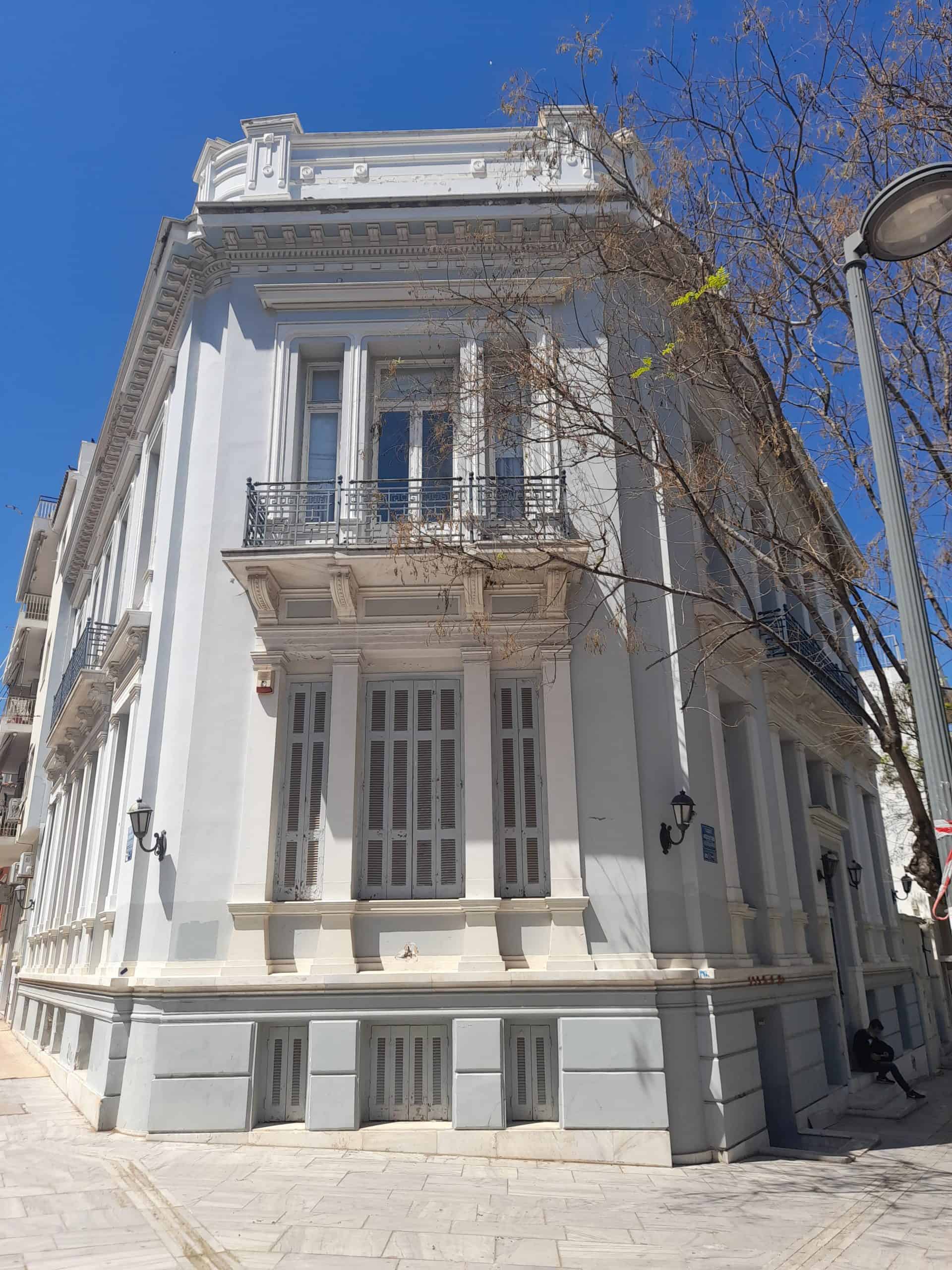 The majority of Greeks have their summer vacations in August. A lot of people may have as many as three or four weeks off work. 
So, instead of staying in a hot, humid city, they head out to the islands or to their families' villages. In their place come droves of tourists.
In some parts of Athens in August, you hear more British and American accents than you do Greek! By September, the crowds start to taper off. The Greeks return and you have a more ¨authentic¨ feel for what life in Athens is like.
Visiting the Islands Close to Athens
Spending two or three days in Athens is a great precursor to a wider Greece itinerary. From here, you can venture onwards to islands close to Athens, or those farther afield in the Cyclades, the Dodecanese, etc.
The ¨season¨ on most Greek islands, particularly those in the Saronic and the Cyclades, does not end until late Autumn. Most local restaurants and businesses remain open until the end of October.
Conditions in September are perfect for swimming, snorkeling and enjoying the beaches. Athens and Piraeus offer excellent public transport links – by ferry and by plane, to most islands.
Again, the arrival of September means a significant reduction in crowds. Getting ferries out of Athens in July and August can be nightmarish.
Tickets often sell out, especially on popular routes like Athens to Santorini. This means having to book in advance and having little flexibility to change your schedule if you wish.
Hydra, Spetses, Poros, and some of the smaller Cyclades like Amorgos and Kea are nice places to visit from Athens in September. The weather is warm enough to enjoy the beaches, and yet, mild enough that you can hike and explore ¨the great outdoors¨ without it being unbearable.
Al Fresco Cinema Experiences
One charming thing that happens in Athens when the weather is good – movies are played in open-air cinemas across the city. You can find a number of these al fresco theatres scattered around the city. 
Some of them sit against impressive ancient backdrops such as the Acropolis, or the cobbled promenades of Apostolou Pavlou. Aegli (4 Vasilissis Olgas Avenue, Zappeion) is Athens´ oldest outdoor cinema.
It first opened its doors in 1904 and has been delighting locals and travellers ever since. Aegli sits in the gardens next to Zappeion surrounded by flower gardens and verdant greenery. A selection of Greek street food snacks like souvlaki and gyros are sold as you watch Greek and international movies.
Cine Thision opened in historic Thissio, central Athens in 1935. It is conveniently located close to many of the city´s main tourist attractions such as the Ancient Agora, and Monastiraki market.
As such, this is a great place to watch a movie after a long day spent exploring. Cine Thision is widely regarded as being one of the very best open-air cinemas in the world.
Getting a ticket to see movies at these places is easier in September than in busy July and August. Not to mention, this is the final month of the year that a lot of these theatres operate.
Athens in September Highlights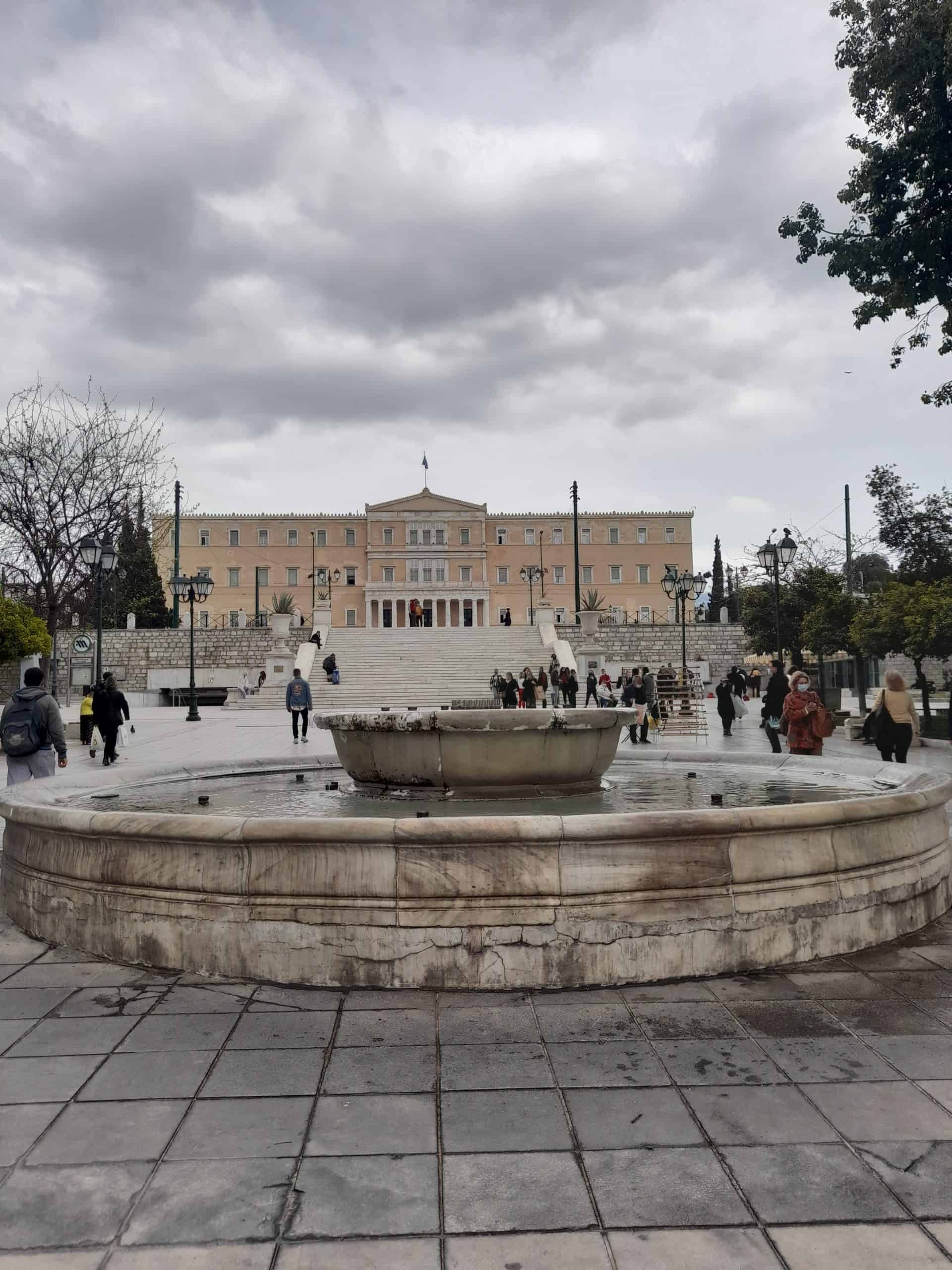 Visiting Athens in September means that most Athens museums and archaeological sites maintain their later summer opening hours. There are some things that you simply should not miss during your first visit to Athens.
These activities are detailed below. If your schedule permits, and you have a little longer than just a few days to spend in Athens, you should also carve the time into your agenda to visit the offbeat Athenian neighbourhoods that are like little towns in themselves.
For instance, check out the politically-motivated and thought-provoking street art in Exarchia and Metaxourgeio. Ride the subway out to upscale Kiffisia and take a walking tour of tree-lined streets lined with grand neoclassical houses, then, receive a lesson in multiculturalism in Kypseli.
Things to do in Athens in September
Admire the sunset over the Acropolis from Athenian rooftop bars


Hang out in the quirky coffee bars and art galleries of Koukaki


Climb to the top of Mount Lycabettus and revel in the view


Take an Athens food tour in Psiri


Swim in the healing waters of Vouliagmeni lake


Check out the Ancient Agora, the Roman Agora, Hadrian's Library, Hadrian's Gate, and the Temple of Olympian Zeus


Watch vendors haggle with locals at Athens Central Market


Walk around Filopappou Hill, Socrates´ prison and the Pnyx
Day Trips from Athens in September
Even if your time in Greece is limited and you will spend the entirety of time in and around Athens, there is plenty to do in the area. There are many Athens day trips that you can do in a day. Some of the most notable are detailed below.
A Breezier Transit Through the Airport
Passing through Athens Eleftherios Venizelos airport in July and August is a nightmare that practically makes you want to tear your hair out. The arrival and departure terminals are overbearingly crowded and everything takes much longer – getting through security, waiting at baggage claim, etc.
This isn't just on account of people travelling to Athens. It is also due to people at the airport transiting in the Greek capital and heading on to farther Greek destinations like Corfu or the Sporades.
Transiting through Athens airport in July/August can add as much as an extra hour to the process of landing here. Sometimes, the buses and trains from Athens airport to the city centre, or Athens airport to Piraeus are completely full.
Go Shopping in Athens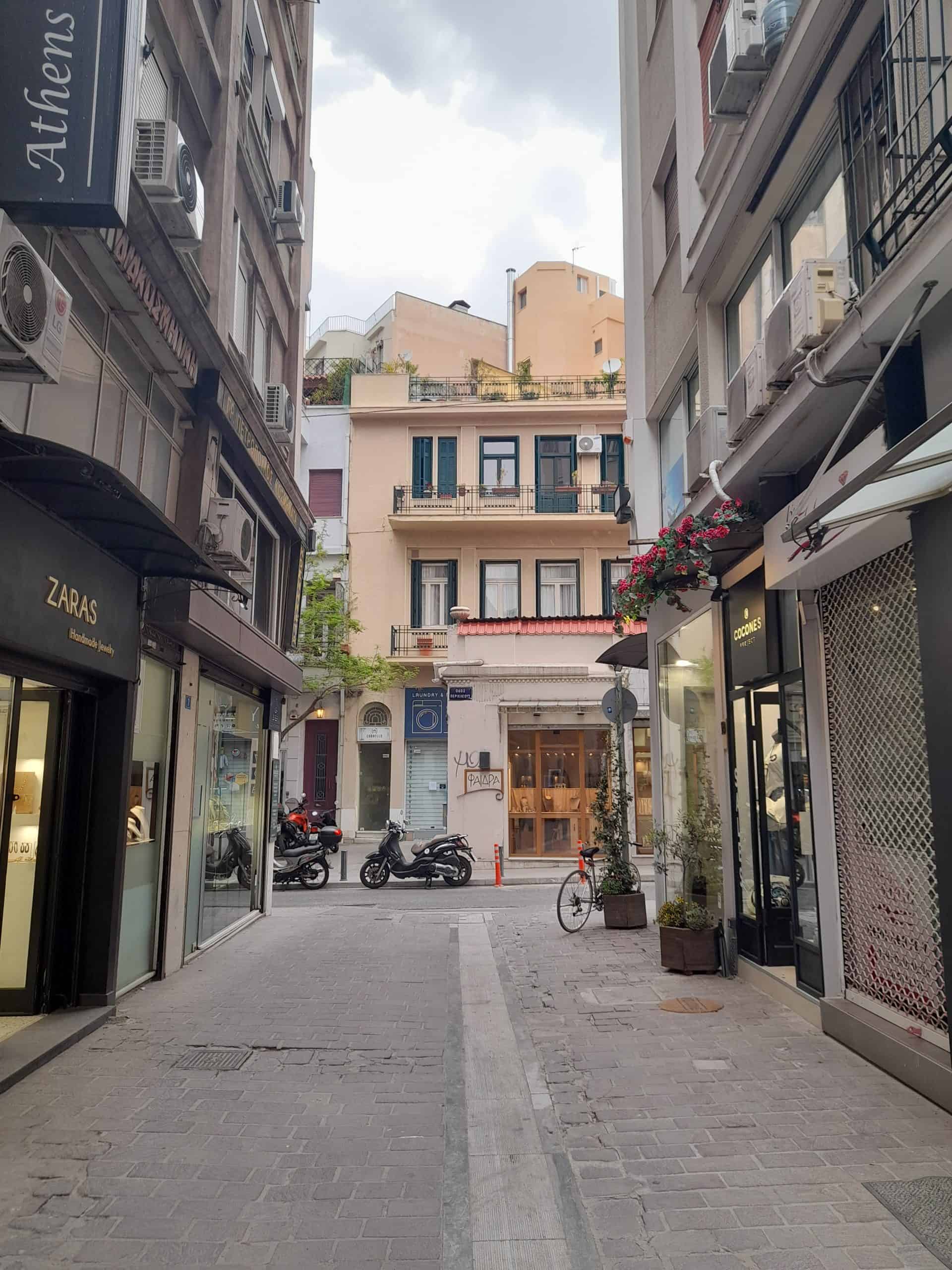 Shopping in Athens is great at any time of year. The city is a good place to treat yourself to a little retail therapy whether you are looking for apparel items or quintessentially Greek souvenirs.
Ermou is a one-and-a-half-kilometer-long street in central Athens that connects Syntagma Square with Monastiraki. You can find an abundance of clothing stores here.
Ermou shops range from those exhibiting the works of local, independent Greek designers, to well-known high street brands. If you are looking for more elegant boutiques and high-end stores, head to Kolonaki. This is the Athenian answer to Beverly Hills.
One great thing about shopping in Athens in September? Sales! Many stores sell off their old summer stock at this time, ready to make way for Autumn styles.
Final Thoughts
Do you have any additional questions about heading to Athens in September? Don't hesitate to contact me.
I've been living here since 2017 and its safe to say I know the city pretty well. Safe travels!
Geia sou! Melissa xo
---