Hiking in Athens is perhaps not the first thing that springs to mind when planning a trip to the Greek capital. However, there is plenty of excellent hikes in Athens and the wider Attica region.
In all honesty, the majority of Athenian itineraries follow pretty much the same schedule: Acropolis. Check. Roman Agora. Check. Syntagma square. Check.
After hitting the main touristic sites, people usually leave Athens and head to the islands, never having really seen all the beauty that the city has to offer. This is especially true when it comes to hikes and Athens walking trails.
The Best Hikes in Athens, Greece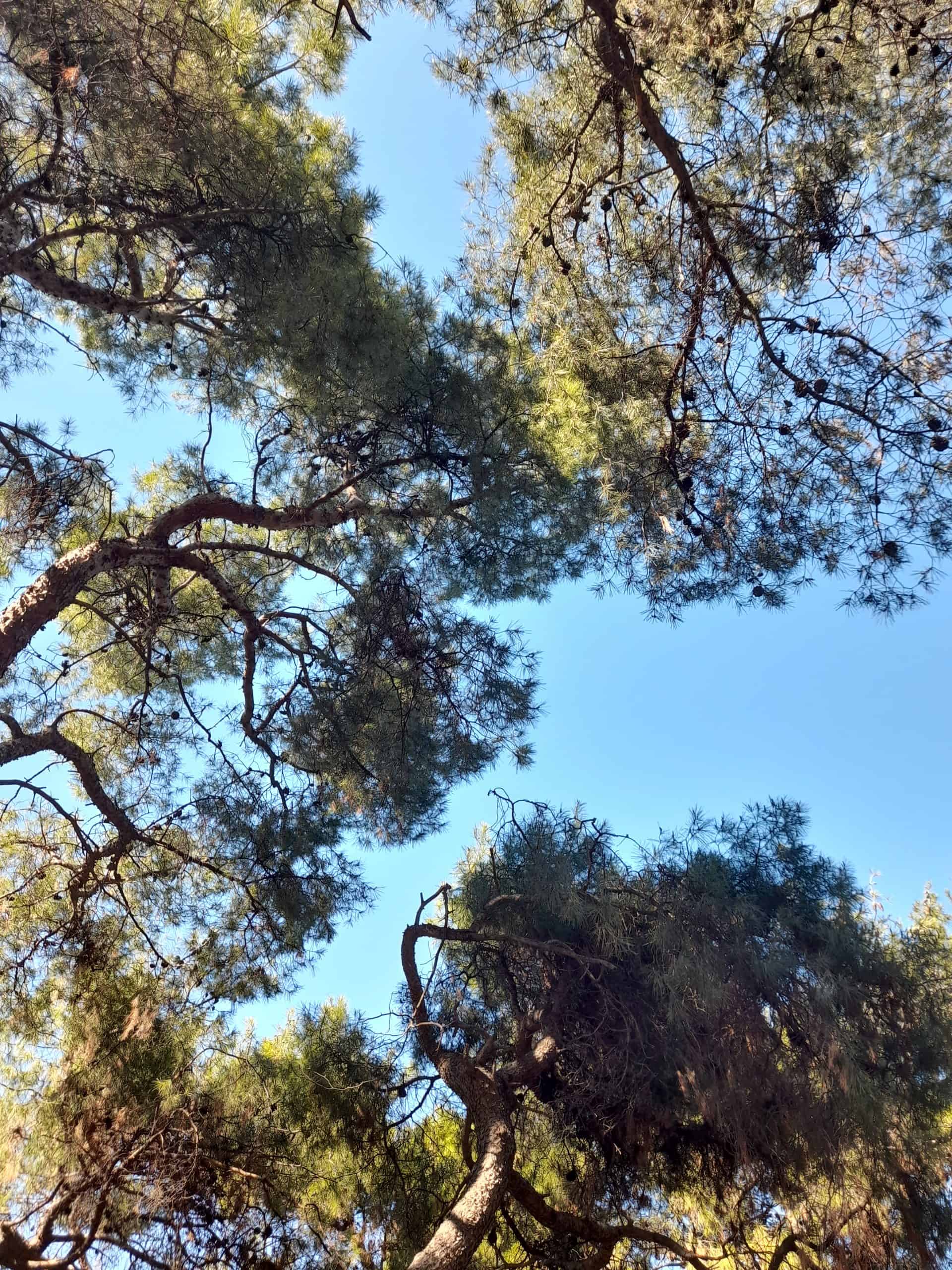 Some of the best hikes in Athens are detailed below. Athens hikes have something for everyone.
That is, whether you are looking to go off the beaten path amid beautiful nature, or simply want to find interesting walking routes around the city that take you to various Athenian neighbourhoods. All of the routes mentioned on this list are accessible by public transport. They are no more than an hour or so away from Athens city centre.
Hiking in Athens: Go it Alone or Guided Tour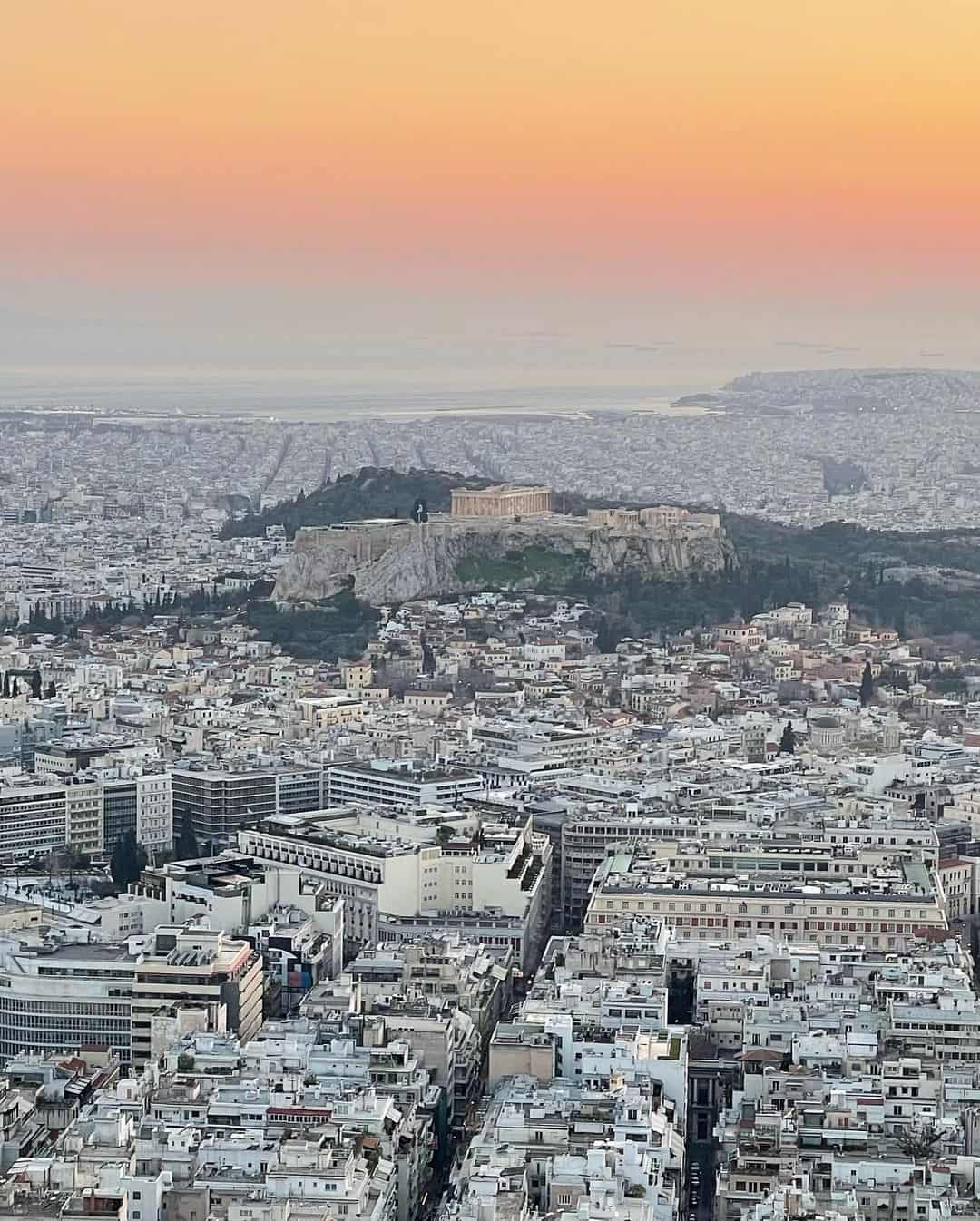 Hiking in Athens is very safe, even if you do so alone. However, you should always use the same common-sense practices that you would when traveling anywhere else in the world.
For instance, don't walk around after dark, make sure your devices are fully charged and that you have an offline map available, and always be aware of your surroundings. If you prefer, you can also attempt some of these hikes in Athens on a guided tour.
Having a local guide on hand not only helps you feel more confident in navigating the route. It also means that you have a local Athens expert on hand to ask for recommendations on the best things to see and do, and the best places to eat, drink and hang out during your time in Athens.
A selection of reputable tours for Athens hikes and urban walks is detailed below for your consideration. You will also find Athens hiking groups on Facebook if you don't want to pay for a guide but you want to rally up some hiking companions.
Recommended Tours for Hikes in Athens
Filopappou Hill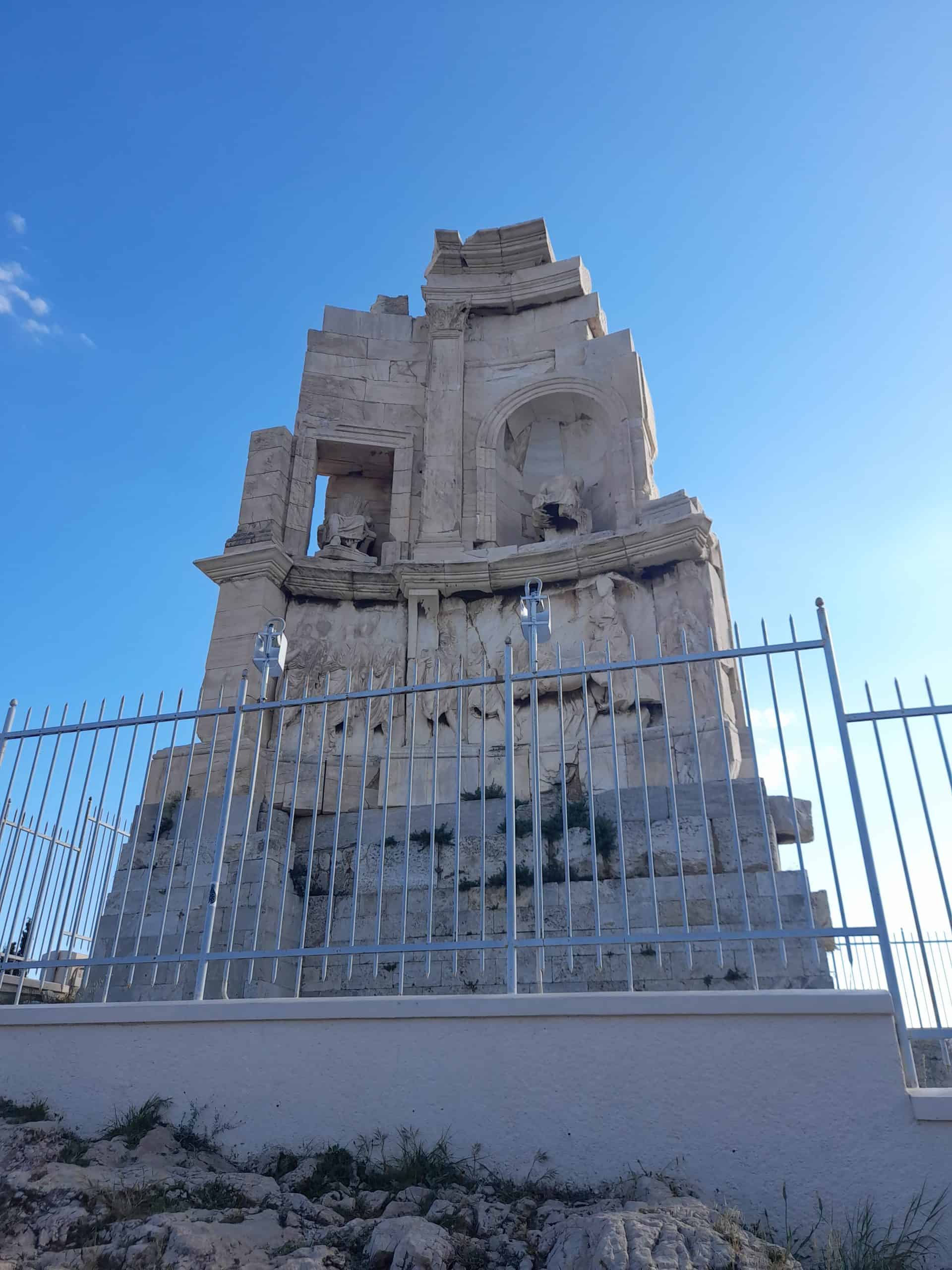 A very pleasant way to spend an afternoon in Athens is to explore the various walking trails that wind around Filopappou hill. This is one of seven notable hills in Athens.
Many points of historical and cultural interest can be found here. The 115BC Filopappou monument sits at the peak.
This ornate carved structure was dedicated to Roman Commander Julius Antiochus Filopappos. He was one of just a few Greeks to rise to seniority during the days of the Roman Empire.
The views from up here are second to none. The Acropolis and its magnificent Parthenon are so close to the peaks of Filopappou hill and neighbouring Pnyx hill, it feels almost as though you can reach out and touch it.
There is a well-paved route leading to the peak of Filopappou. This is manageable for hikers of all ages and abilities.
There are several other points of interest that you should look out for while you're within the grounds of Filopappou. Notably, Socrates' prison and the quaint church of Agios Dimitrios Loumbardiaris, one of the most unique churches in Athens.
Hike Around the Grounds of an Abandoned Mansion
Where: Acharnes 136 72, Greece
Difficulty Level: Easy to Moderate
Duration: 2-3 hours
The Tatoi Estate is an abandoned mansion set in a beautiful forest close to Varibobi. It sits on the slopes of Mount Parnitha some 40 minutes north of Athens.
Once upon a time, the Greek Royal family used this grand estate as a summer home. It was originally purchased by King George in 1872.
Sadly today the building has fallen into disrepair. However, it is the nature that encompasses the house that makes the Tatoi Estate worth visiting.
Areas of dense pine forests, rolling green hills, and deciduous groves sprawl across an expanse of 10,000 acres. There is little information about Tatoi's hiking trails online.
Yet there are many well-marked, well-maintained footpaths that twist and turn around the estate and into the nearby foothills of Parnitha. You will seldom see any tourists here. Tatoi is a nice place to escape the hustle and bustle of city life.
Getting There
It is not easy to reach Tatoi palace without your own transport. You can take a bus from central Athens to Mesonychi.
Then, you will have to take a taxi the remainder of the way. Yellow cabs can be hailed anywhere in Athens but they often inflate prices to tourists. Download BEAT taxi app for using cabs in mainland Greece.
Walk to the Ntrafi Waterfall, Penteli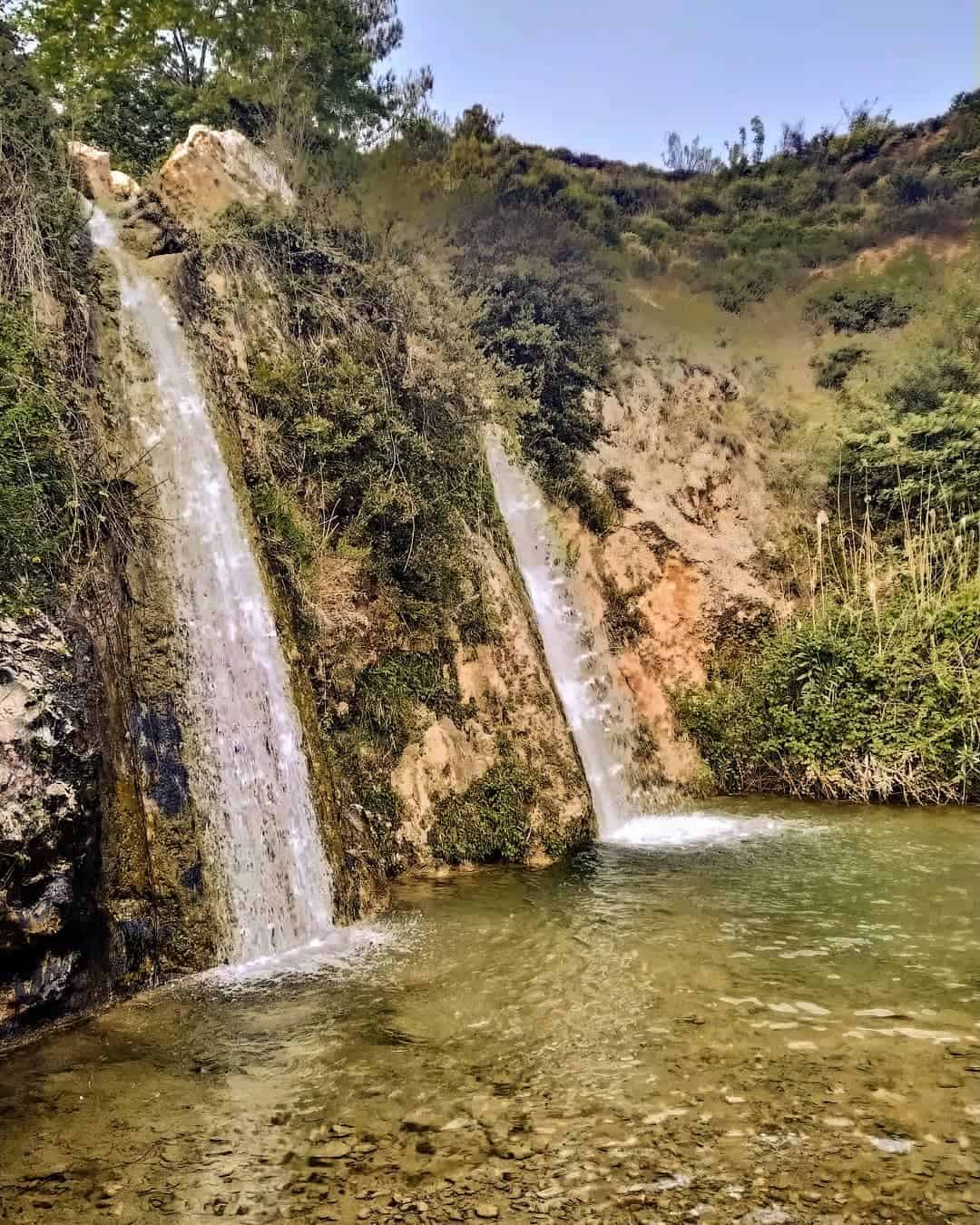 Where: Pikermi 190 09, Attica, Greece
Difficulty Level: Easy
Duration: 1 hour
The trail to the Ntrafi waterfall is a short but rewarding hike. This place is a hidden gem that even Athenians aren't aware of.
The falls are located close to Drafi, just thirty minutes away from the centre of Athens. This is the kind of tranquil oasis that you would not expect to find so close to the chaotic Greek capital.
From Leof. Acheon street, there is a narrow footpath that leads through a ravine. You will be able to see the waterfall in the distance from the moment you leave the road.
The route takes about thirty minutes in all. It leads you past a sea of fragrant flowers, aromatic plants, and shrubs.
Pack a picnic for your trip to Ntrafi and spend some time relaxing and hanging out by the water. There is a small trail here that leads you all the way along the Penteli stream to Rafina. You can walk its entirety or part of the route, depending on how much hiking you want to do.
Getting There
The 301B bus stops right outside Ntrafi waterfall. It departs at regular intervals from several stops around Athens.
Hike the Cliff Tops High Above Porto Rafti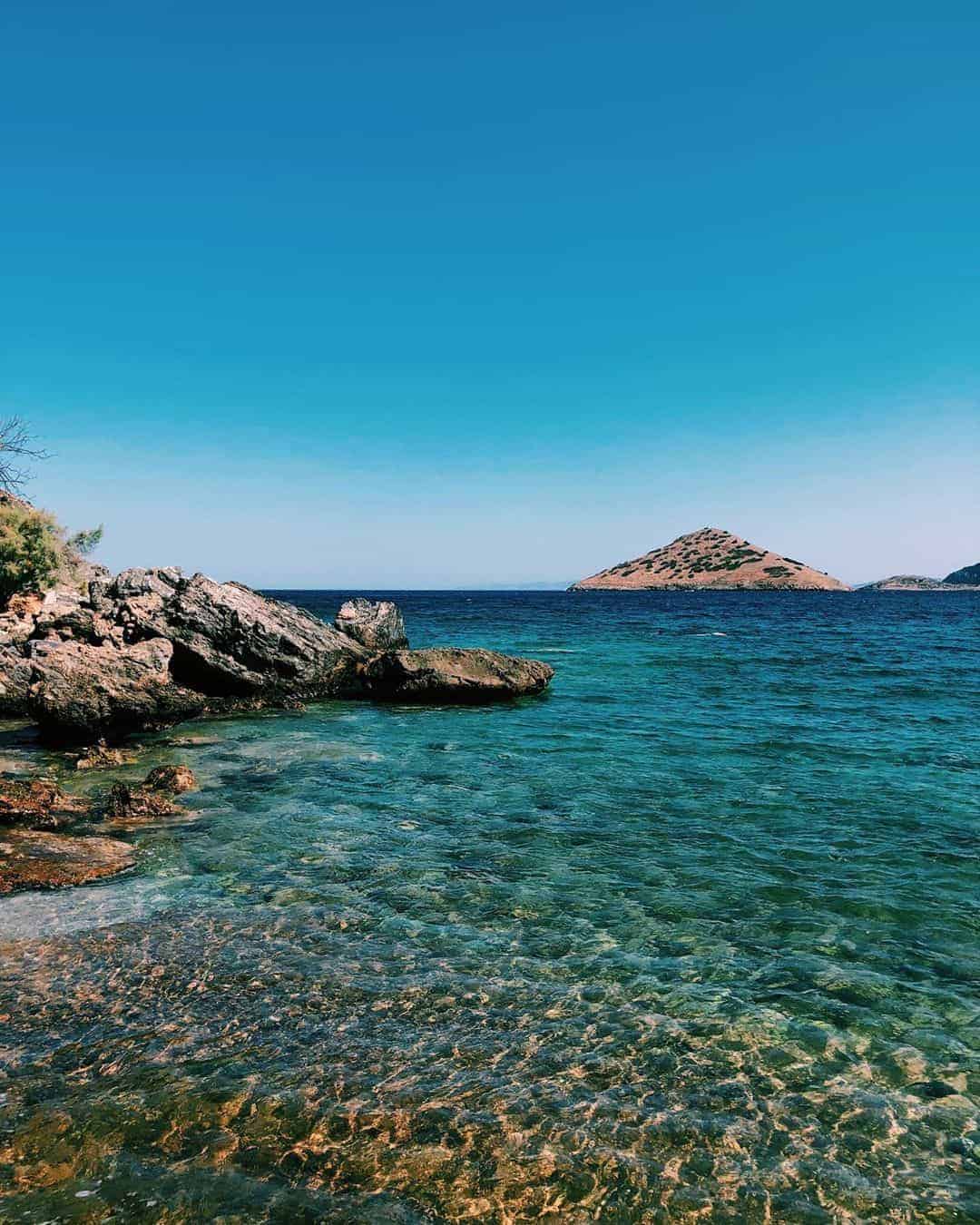 Where: Aeridon Street, Porto Rafti 190 03
Difficulty Level: Moderate
Duration: 3-4 hours
Porto Rafti is a small seaside town just east of Athens. You may find yourself in this region if you hire a car in Greece and visit some of the eastern Athens beaches.
There is a rewarding trail that starts at Cape Mavronori on the southeastern tip of Porto Rafti. You will find the entrance on Aeridon street.
The pathway is well marked. It provides breathtaking panoramas over Porto Rafti Bay, the Kaki Thalassa Bay, and out to sea.
Getting There
It is awkward to get to Porto Rafti without a car. You could take the Airport metro line to Koropi and then take a cab for the remainder of the journey.
Vouliagmeni Ridgewalk Hike
Where: Lake Vouliagmeni, Vouliagmeni 166 71, Greece
Difficulty Level: Moderate
Duration: 2 hours
There is a small footpath that leads you up the Vouliagmeni mountain ridge that overlooks Vouliagmeni Lake and the Athenian Riviera. It connects with the serene park of Phaskomēliá. Here, wildflowers grow in abundance and you can watch rare species of birds.
This route is perfect when combined with a soak and a swim in the healing waters of the lake, followed by lunch at one of Vouliagmeni's upscale restaurants overlooking the sea.
Getting There
There is not a direct bus that runs all the way from Athens to Vouliagmeni. The easiest way to reach the Vouliagmeni lake area is to take the metro to Ellinikos station. From there, take the 122 bus to Vouliagmeni lake.
Tread the Vouliagmeni Coastline
Where: Leof. Poseidonos 18, Vouliagmeni 166 71, Greece
Difficulty Level: Easy
Duration: 2-3 hours
The coastal pathway that hugs the shore of elegant Vouliagmeni is popular among runners and cyclists. You can modify this route to make it as long or as short as you like.
A suggested starting point is on Leof. Poseidonos close to the entrance of Lake Vouliagmeni and the popular seafood restaurant Sardelaki. From here, follow the palm tree-lined path to Vouliagmeni Bay.
Tread along the sands of Vouliagmeni beach, pass the exclusive Vouliagmeni nautical club. Next, continue on until you arrive at the little stone church of Agios Nikólaos.
You can then backtrack to the main road, or continue on until you reach Kavouri. There are plenty of beaches, restaurants, and coffee places where you can stop along the way to break up the journey if you so wish.
Getting There
Take the metro from Athens to Ellinikos station. Then, board the 122 bus bound for Vouliagmeni.
Discover Ancient Monasteries Nestled in the Woodland
Difficulty Level: Beginner – Intermediate
Duration: 30 minutes to Kaisariani Monastery, three hours to the peak
One of the most tranquil and best hikes in Athens go is the trail to Kaisariani Monastery. This route leads you along a worn footpath that passesthrough Vyronas forest, past the ancient monasteries of Kaisariani and Asteriou, and up to the peak of Mount Hymettus.
The nice thing about this route is that it is flexible depending on hiking ability and interest. You can go as far along the trail as you like.
After twenty minutes of walking along the trail, you are met with the first monastery and notable landmark – Kaisariani monastery. The monastery's interiors are every bit as beautiful as the structure's grand exterior.
The monastery is filled with vibrantly coloured frescoes and Orthodox paintings. Just outside the courtyard, there is a charming little cafe.
You can stop here for a Greek coffee or a pastry amid the peaceful ambiance of the Vyronas forest. Sometimes, there is a little shop in operation here where monks sell local produce.
Continuing onwards, the trail zigzags through the lush landscapes of the Vyronas forest. It leads past the Asteriou monastery before gradually ascending towards the peak. Up here, hikers can enjoy one of the best views of Athens city.
Getting There
The route starts at the intersection of Leof. Eth. Antistaseos and Leof. Alimou Katechaki in Athens' southern neighbourhood of Kaisariani. The easiest way to reach this point from the city centre is by using the 250 bus.
Alternatively, you can take a cab. This should cost no more than 4-5 euros from Syntagma Square.
Hike Lycabettus Hill at Sunset
Difficulty Level: Easy
Duration: 45 minutes
The quaint white chapel that sits atop Athens' Lycabettus Hill is the 1870 church of Agios Georgios (St. George). It can be seen from all corners of the city.
The peak looks relatively high. However, the route to the top is not at all challenging, if a little steep.
From the top, you can enjoy some of the best views of the city. From up here, you can look out to Anafiotika, the Acropolis, the Panathenaic Stadium, and the sun-bleached ruins of central Athens. On a clear day, you can even see out to Piraeus port.
The best time to hike Lycabettus is at sunset. At this time, the skies are illuminated in picturesque hues of orange and pink.
Take the time to duck inside the little church of Agios Georgios. You can also veer off from the main walking route to explore other paths that lead you to botanical gardens and floral displays.
Getting There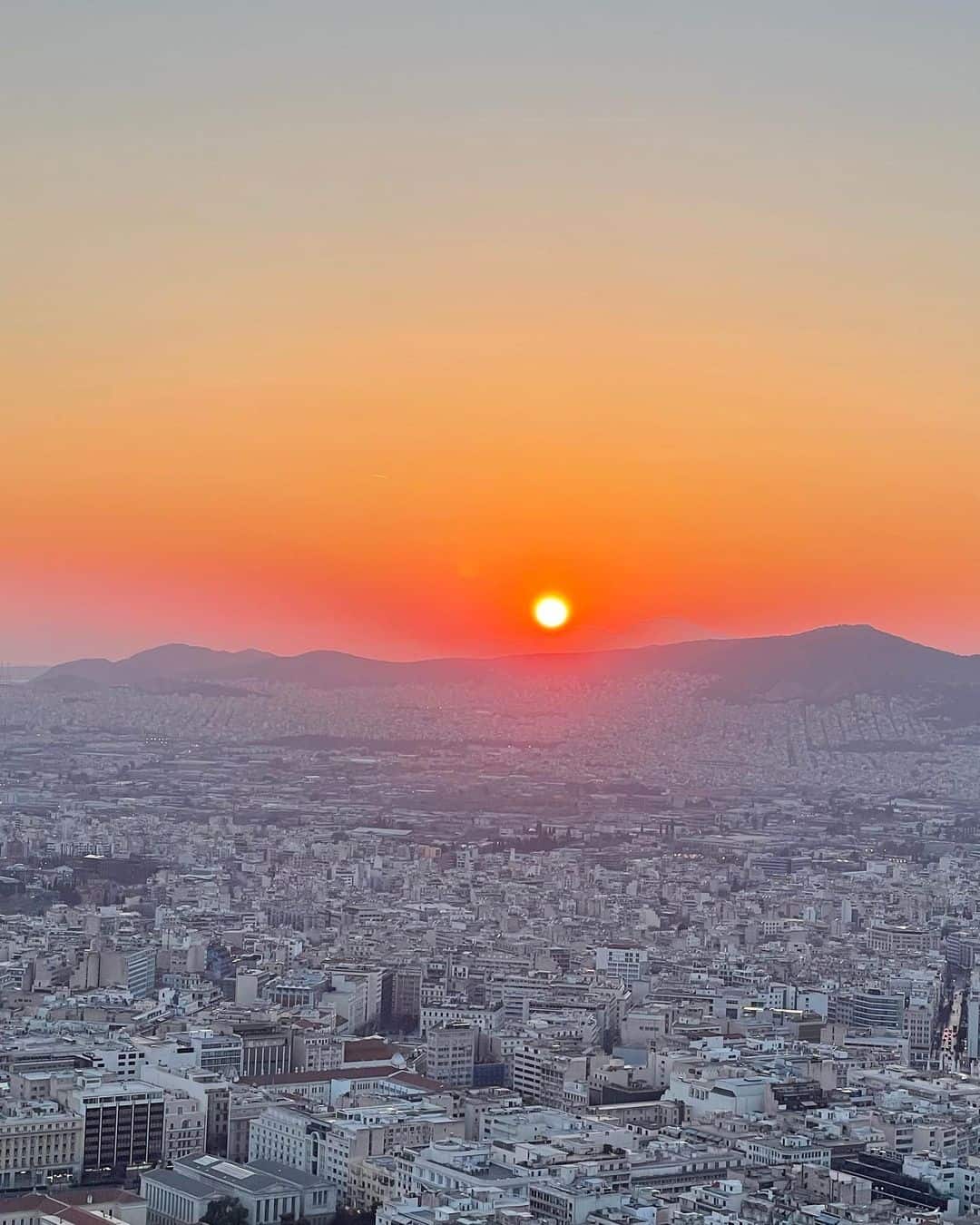 The main entrance to Lycabettus is via the upscale Kolonaki neighbourhood. Kolonaki is a pleasant place to stop for a lunch prior to your hike, or for an evening tipple afterward.
Enjoy a Slice of Tranquility in the City Centre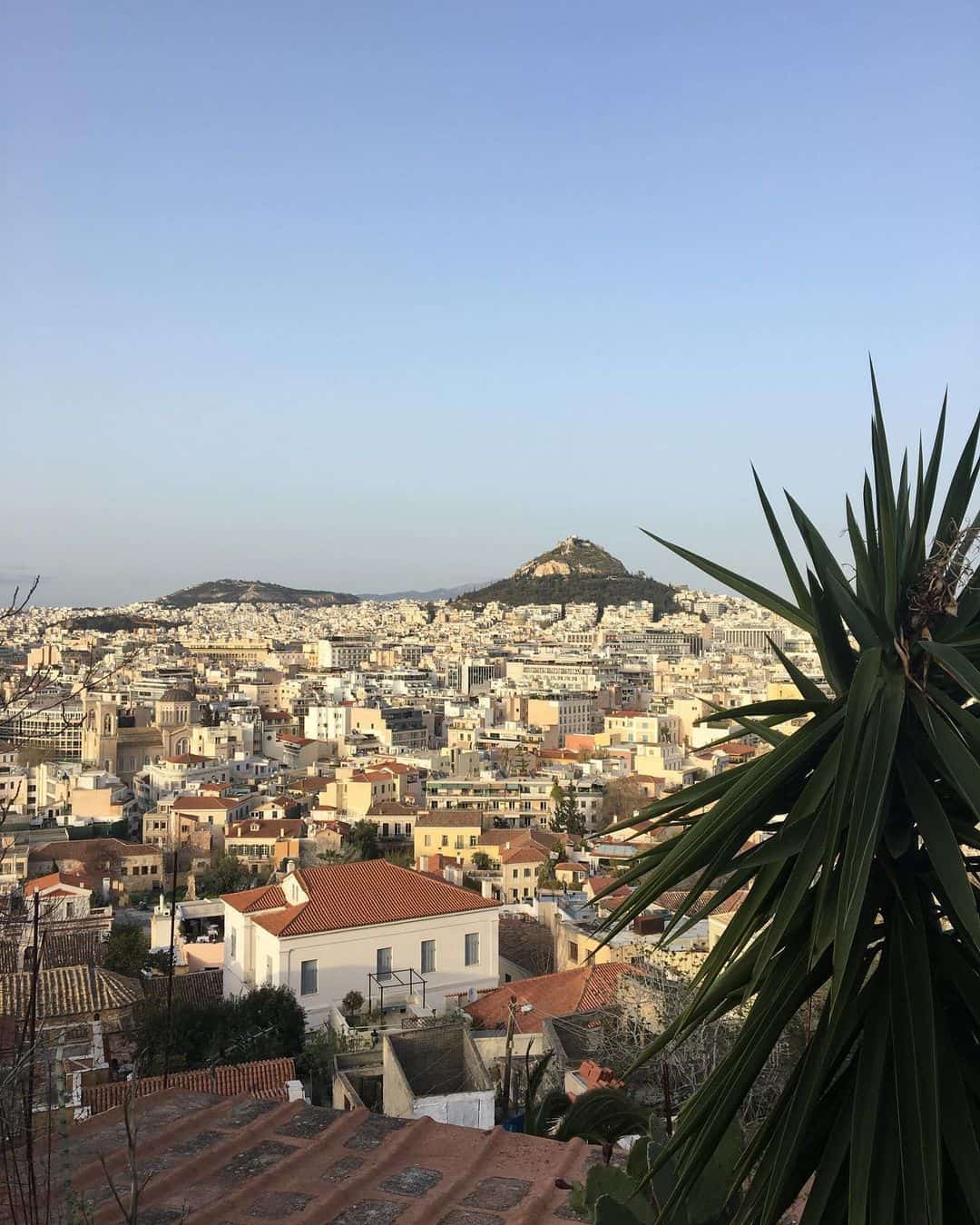 Difficulty Level: Easy
Duration: 1-2 hours
Central Athens is not exactly the most attractive city in Europe. It boasts ramshackle buildings and higgledy-piggledy streets. That said, it does have its areas of charm and tranquility amidst the chaos.
The cobbled streets of Dionysiou and Apostolos Pavlos are two such examples. These streets run adjacent to the Acropolis and historic Thissio.
They offer excellent views over the monument. On weekends and during the summer months, it is not uncommon to see musicians and street performers put on a show for the crowds here.
Artisanal vendors set up stores to sell their wares here every morning. You can find everything from classic Greek street food to trinkets and handmade jewelry here.
Dionysiou and Apostolos Pavlos are both very well signposted. This is quite a touristic area and it is easy to see where all of the nearby sites of interest are located. From Dionysiou, a left turn leads to the foothills of Filopappou Hill.
Ascend the Highest Peak in Attiki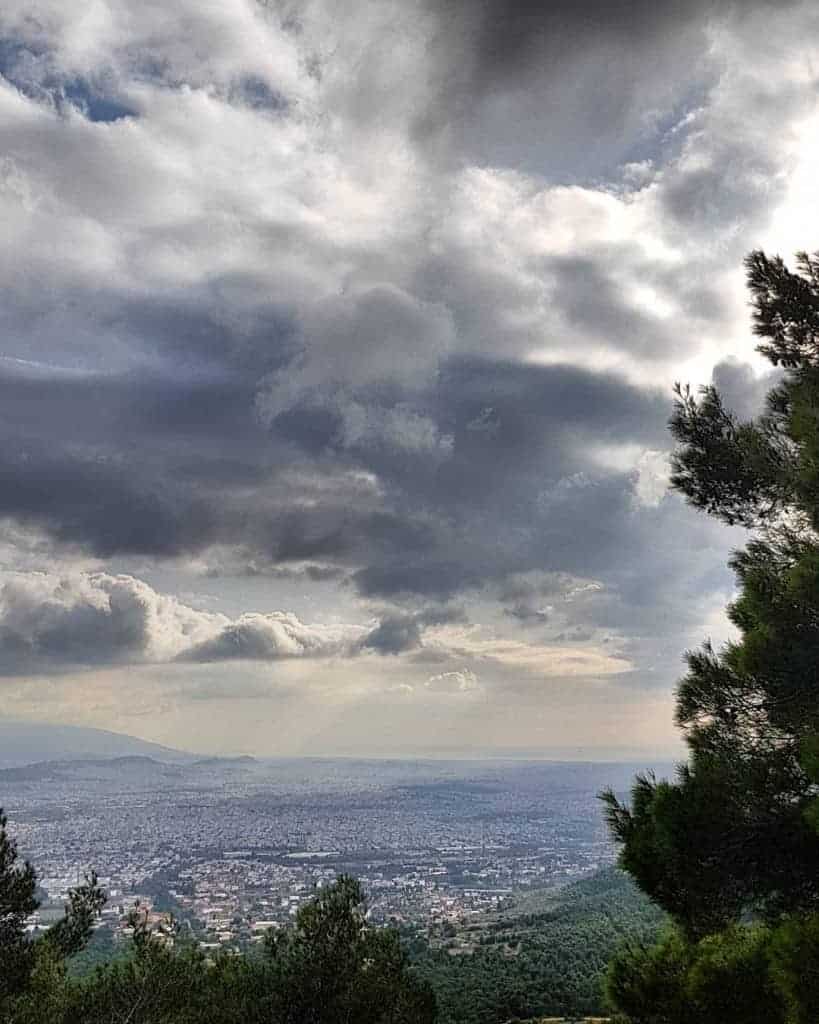 Difficulty Level: Intermediate
Duration: 3 hours +
Mount Parnitha is the tallest mountain in the Attica region of Southern Greece. It stands proud at a height of 1,413m.
Parnitha boasts numerous hiking trails to the peak and around Parnitha's slopes and woodland areas. This region provides a perfect getaway from the hustle and bustle of downtown Athens. Along the various routes, you will pass by dense woodlands and numerous defensive sites and crumbling fortresses.
There are several Mount Parnitha hiking trails to choose from. All of these are numbered and well sign-posted.
There are hikes that suit varying abilities and offer varying durations. Some Parnitha hikes can be completed in a day.
Others require an overnight stay in a mountain refuge. So, it is important to check the specificities of each trail before you set out.
Getting There
Getting to Mount Parnitha is actually relatively easy. First of all, you need to get to Kifissia.
Kifissia is accessible via the Green metro line which runs through Omonia. From Kifissia station, hop on board the 504 bus to Thrakomakedones. You can ask the driver to notify you when you arrive.
From Thrakomakedones, walk down Thrakis street until you reach an old turnstile and an area of greenery at the end of the street. This marks the entrance to the foothills of Mount Parnitha.
Following the path from Thrakomakedones to Bafi refuge is a popular trail. This leads to breathtaking views over Attica, with tiny Athens in the distance.
It is popular to enjoy traditional Greek cuisine at the restaurant at Bafi refuge, to stay overnight and rest, or to continue onwards. Capacity is limited so do call ahead to check their availability.
Several other trails in the area lead past wild deer, natural springs, and beautiful forests. If you consider your hiking level as beginner/intermediate, there are a few routes you can consider.
Particularly worth keeping in mind are the trails from Bafi shelter to Skipiza, and Bafi Shelter to Mola. The duration of both routes is approximately 3.5 hours.
Trek Past Ancient Caves and Tranquil Lakes
Difficulty Level: Easy
Duration: 4 hours
The scenic trail that takes you to Marathon Lake is one of the lesser-known hikes in Athens. Marathon Lake is not exactly a tourist attraction.
In fact, Marathon Lake is a man-made reservoir that was created to solve Athens' water shortage several decades ago. With that said, its location in the heart of the beautiful Greek countryside makes it the perfect place for a spot of hiking.
One of the best trails to follow in this region is the route that leads from Oinos Gorge and winds up at Marathon Lake.
The end of the Oinos – Marathon trail is obvious: You will see the waters of Marathon Lake glistening in front of you. The grassy banks of the lake make a lovely place to stop and have a picnic or to enjoy an iced Freddo espresso at one of the nearby cafes. If you have energy left over, you can walk onwards to the village of Vothonas and enjoy dinner at one of the local tavernas.
Getting There
Hikers should take the bus to "Oinos" from Pedio Areos station in central Athens. From Oinos, a worn, cobbled path leads you from Oinoi tower.
It takes you past fields filled with cattle, beautiful woodlands, fragrant flower fields, and ancient caves. The path is very well marked – just follow the signs for "route 4".
Explore Greece's Smallest National Park
Where: Leof. Athinon Souniou 6932, Lavreotiki 195 00, Greece
Difficulty Level: Easy
Duration: 2-3 hours
Cape Sounion and the Temple of Poseidon is a popular day trip to take from Athens. That said, the vast majority of day-trippers simply venture down to the temple, dine at local tavernas, and then return back to the city.
Little do they know that the rewarding trails and nature of Greece's smallest national park also await just a stone's throw away. You can easily dedicate an entire day to hiking in this region.
Sounion National Park is neither well-advertised nor well sign-posted. This may well be one of the reasons why it is so frequently overlooked by travellers.
To find the park, look out for an unmarked dirt trail that veers off from the main road towards the Temple of Poseidon. Follow the trail to the church of Agia Varvara. From here, an asphalt road leads you straight to the entrance of the park.
Archaeological work in this region suggests that cavemen resided in the shelters of Sounio National Park some 40,000 years ago. The path leads past ancient cave dwellings, tunnels that lead through the mountains and rock faces, and fragrant flower fields.
Getting There
A KTEL bus runs between Athens and Sounio every day. You can board the bus at Pedion Areos station.
Wander Along the Kavouri Coastline
Where: Iliou 10, Vouliagmeni 166 71, Greece
Difficulty Level: Easy
Duration: 2-3 hours
The Kavouri region is a glamorous, upscale area just south of Athens. This self-guided walk leads you along off-the-beaten-path beaches, past sprawling mansions, glamorous eateries, and areas of undisturbed natural beauty.
Athens is often seen as a crowded, chaotic capital city. However, the beautiful coastline and the Athenian Riviera awaits just 30 minutes from the centre.
Start this urban hike at the Mikro Kavouri beach of the Athenian Riviera. One option is to spend the morning relaxing at the beach and swimming in its cerulean waters.
Then, enjoy a traditional lunch at the nearby fish tavernas. Garbi restaurant and Gialos Vouliagmeni are local favourites worth adding to your radar.
When the intense heat of the midday sun has subsided, you can enjoy a pleasant afternoon hiking from Mikro Kavouri beach to Makro Kavouri.
Stroll along the coastline and follow the footpath that leads away from the main road at Dim. Lampraki. The palm-tree-lined path leads past areas of woodland and incredible coastal views.
At the end of this hike, you will be met with the pebbled shores of Makro Kaovouri beach. Here you can reward yourself with a cocktail overlooking the sea at one of the chic bars nearby. Alternatively, you can go swimming and snorkeling in the beach's secret coves.
Getting There
Take the Athens metro to Elliniko station. Then, take the 122 bus the remainder of the way.
Advice for Hiking in Athens and Surroundings
Exploring the various hikes in Athens is a nice alternative way to spend some of your Athens itinerary. The majority of the trails included on this list are well-signposted and lead across stable, well-built footpaths.
Hiking alone is generally okay, provided you let someone know of your plans and whereabouts. The routes and their areas are safe. That said, there are always things to keep in mind when planning hikes in Athens.
Pack Plenty of Water
The Athens hikes that lead through urban areas will provide you with plenty of opportunities to stop for refreshments. However, that is not so much the case at Hymettus, Parnitha, Sounion national park, and other more rural routes.
Ensure that you pack plenty of water with you as you will not have the chance to purchase more along the trail. It is also advisable to pack a few light hiking snacks.
Keep in mind that it gets very hot in Southern Greece during the Spring and Summer months and dehydration is a real risk. It is worth purchasing a reusable water bottle to minimise your plastic waste and help ensure that your water stays cool throughout the day.
Download a Digital Map
A free offline map app that I always use for hiking in Greece is Maps Me. Not only does the app show detailed maps of towns and cities, but it also does the same for hiking areas and trails.
The maps work offline and follow a GPS. This is much easier than carrying a paper map (though they can be purchased for most trails). Be sure to also pack a power bank in case your phone battery runs low while out hiking.
Wear Comfortable, Study Hiking Shoes
Comfortable hiking sandals offer the support that your feet need for walking for extended periods of time over sometimes rocky and bumpy paths. Wear flip-flops at your peril!
Consider Travelling Further Afield
If you love hiking and getting back to nature, you will certainly enjoy the beauty of the Saronic Gulf islands. This stunning archipelago is accessible within just a few hours of boat travel from Athens.
The islands of Methana, Hydra, Poros, Spetses, Aegina, and Agistri all offer plentiful unspoiled natural beauty. There are plenty of islands close to Athens that you can sail to and back in just a day.
Parting Words
Have any questions about hiking in Athens Greece or about Athens travel in general? I live here in Athens' quirky Pagrati neighbourhood and would be happy to assist with any questions you may have.
Feel free to drop me a comment below. Safe travels! Melissa xo
---