Mention renting a car in Greece to anyone and they frown and look at you with a deep sense of concern. Why would you do such a thing? Are you crazy?
Driving in Greece has become almost synonymous with the idea of traffic accidents and men whizzing through narrow streets on motorbikes with no helmets. In actuality, opting to rent a car here is not as difficult as it may sound. This is not the wild west after all.
Renting a Car in Greece:
Why Do it?
If you are planning a Greece trip and are hoping to explore the mainland or one of the larger islands, renting a car gives you a lot more freedom to do so. It is more convenient than relying on public transport.
In all fairness, Greek public transport is very efficient for the most part. However, renting a car enables you to uncover quaint little towns and villages that you would not otherwise have the opportunity to explore.
Some parts of Northern Greece and the Peloponnese are tricky to reach without your own transport. Many villages in Tzoumerka and Zagorahoria for instance would be a nightmare to try to get to by bus.
Hiring a car also means that your schedule is not dictated to you by train and bus schedules. You can reach offbeat parts of beautiful Greece, and do so on your schedule.
What to Expect When Driving in Greece
Like the majority of Europe, in Greece, you drive on the right-hand side of the road and overtake on the left. Most of the same rules that apply anywhere else also apply in Greece.
For instance, by law you are legally required to wear a seat belt, it is illegal to drink and drive, etc. That said, Greek drivers are often very lax with a lot of this.
It often feels as though nobody really cares about the rules or bothers to enforce them. As someone who has lived in Greece for the past four and a half years, I've seen people getting into their cars while paralytically drunk, texting at the wheel, and speeding without a seatbelt more times than I can count.
This is not to deter you. However, it is important to be aware of all of this so that you have some idea of the kind of environment that you are going into.
Some roads in rural areas may not be as well maintained as you are accustomed to at home. In all, just take your time and follow the same rules as you would when driving in your own country.
Toll Booths in Greece
Many major Greek roads are laden with toll booths. Tolls exist between Athens and the airport, Athens and Thessaloniki, and Athens and Nafplio.
Individual tolls cost between €1-3. However, the amount can mount up if you are driving long distances.
For example, if you choose to drive from Athens to Thessaloniki (or vice versa), this is likely to cost you over €30. The journey from Athens to Meteora is just as pricy.
Cards are not accepted and payment is cash only. Always carry plenty of change. Digital maps/GPS devices typically display upcoming toll booths.
Requirements for Renting a Car in Greece
There are several requirements that you need to keep in mind when renting a car in Greece. These are summarised below.
You must be at least 21


Drivers under age 25 have to pay an additional premium


The maximum age for renting a car in Greece is 70


EU Residents must present an EU license


Non-EU Residents must present an EU license and an international driving permit


Insurance is essential (Full coverage is highly recommended)


Car rentals must be booked on credit cards
Age Requirements for Renting a Car in Greece
The minimum age for renting a car in Greece is 21. However, this varies from company to company. A lot of Greek car rental companies also specify 23 as the minimum age for renting a car.
The maximum age for renting a car in Greece is usually around 70. Young drivers under 25 should be advised that they may have to pay a premium for their rental insurance.
In order to be able to rent a car, you must have held your license for at least 12 months. Read the terms and conditions provided by your chosen rental company before you commit to the hire.
Paperwork Required for Renting a Car in Greece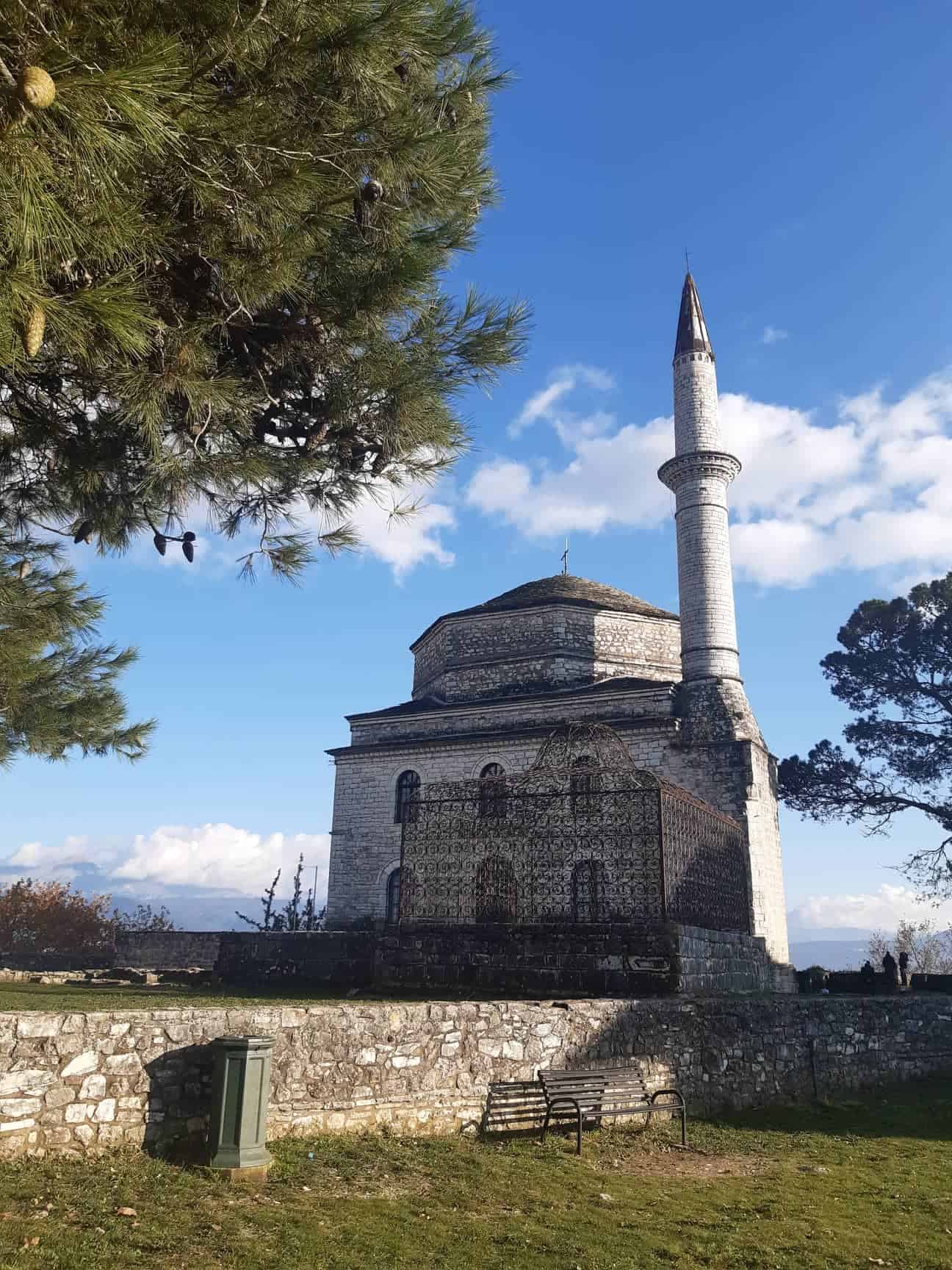 EU citizens are permitted to rent a car in Greece with their EU driving licenses. Residents of other countries are required to present both their country's driving license and an International Driving Permit.
This now includes British travellers. Following Brexit, Brits are now seen as third-country nationals as opposed to EU citizens.
Checks are uncommon. However, you are required to carry your driving license, international permit (where applicable), and car rental documents with you at all times.
Copies are not sufficient. A passport and a credit card are required for renting a car in Greece. You cannot secure a rental with just a debit card.
Renting a Car in Greece
Acquiring an International Driver's Permit
Americans and other non-EU citizens that want to hire a car in Greece will need an international driver's permit. In the US, this can be purchased at your local AAA office or online.
The permit costs just $15 but the specific requirements and application process varies from country to country. This website provides a breakdown of the process to follow for each nationality, depending upon where your driving license was issued.
When to Organise Your Car Rental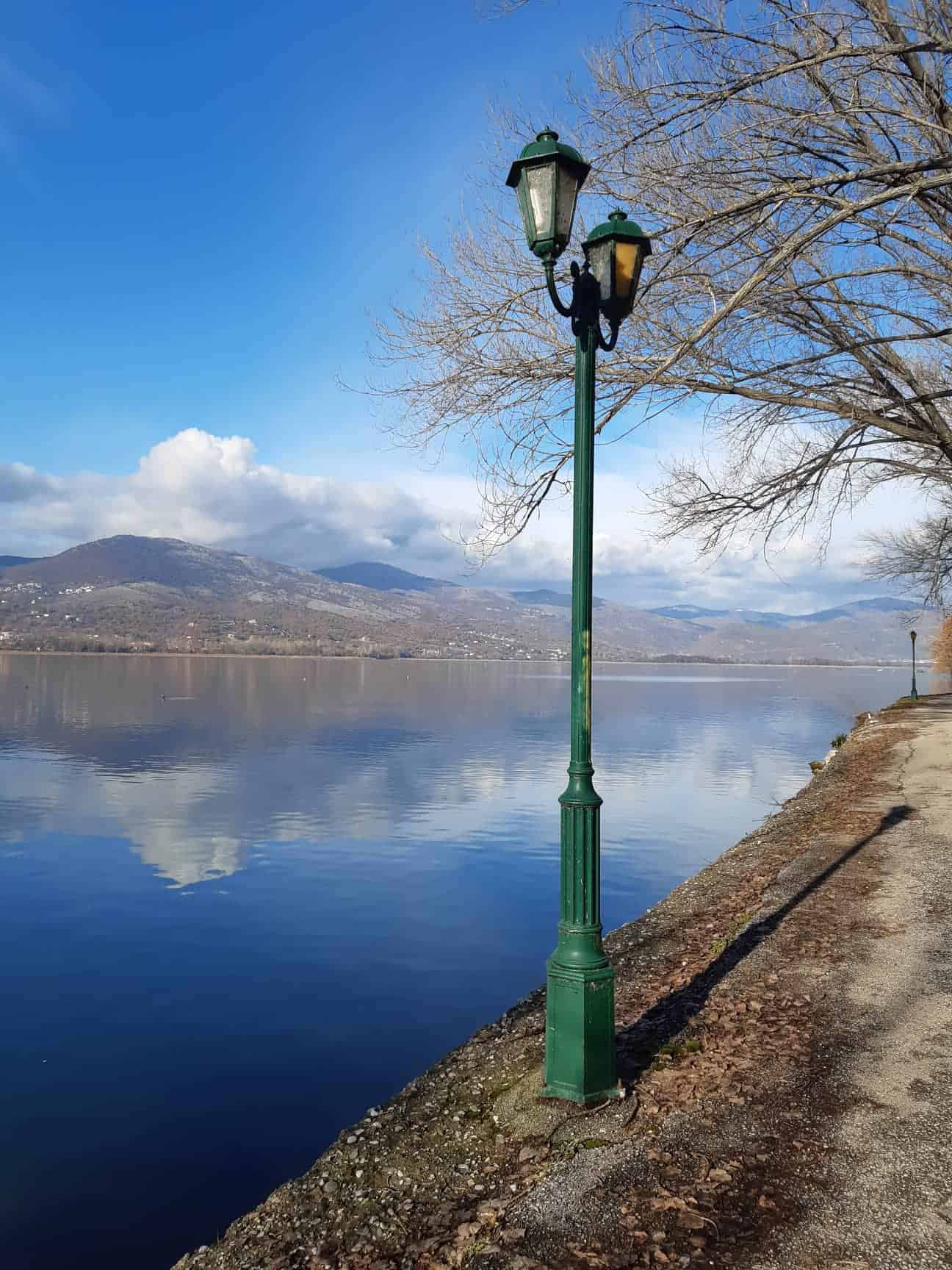 It is advisable that you organise your Greece car rental well in advance of your intended arrival in the country. This is particularly true if you are travelling during the peak Greek summer season.
If you wait until you arrive in Greece, you will be faced with both limited availability and higher prices. It is also important to note that the majority of cars in Greece are manual.
If you are only comfortable renting an automatic car, you should be extra vigilant in making sure that you organise your rental in advance. Learning to drive a manual car for the first time in Greece is both dangerous and nightmarish!
How to Find a Cheap Greek Rental Car
Obviously price can be a big factor when it comes to securing a car rental. You want to ensure that you obtain the best deal possible. Fortunately, rental cars in Athens and wider Greece can be organised for good value.
Notable car brands such as Hertz, Sixt, and Europcar operate in Greece. It is worth obtaining quotes from a few providers, and using comparison sites like Discover Cars before making your selection.
The majority of these providers have branches at Athens international airport and other major entry points in Greece. For instance, Thessaloniki's Makedonia airport, Corfu's Ioannis Kapodistrias airport, etc.
Do note that the prices can be more expensive when collecting rentals from the airport rather than the city.
Renting a Car in Greece:
What Car to Choose?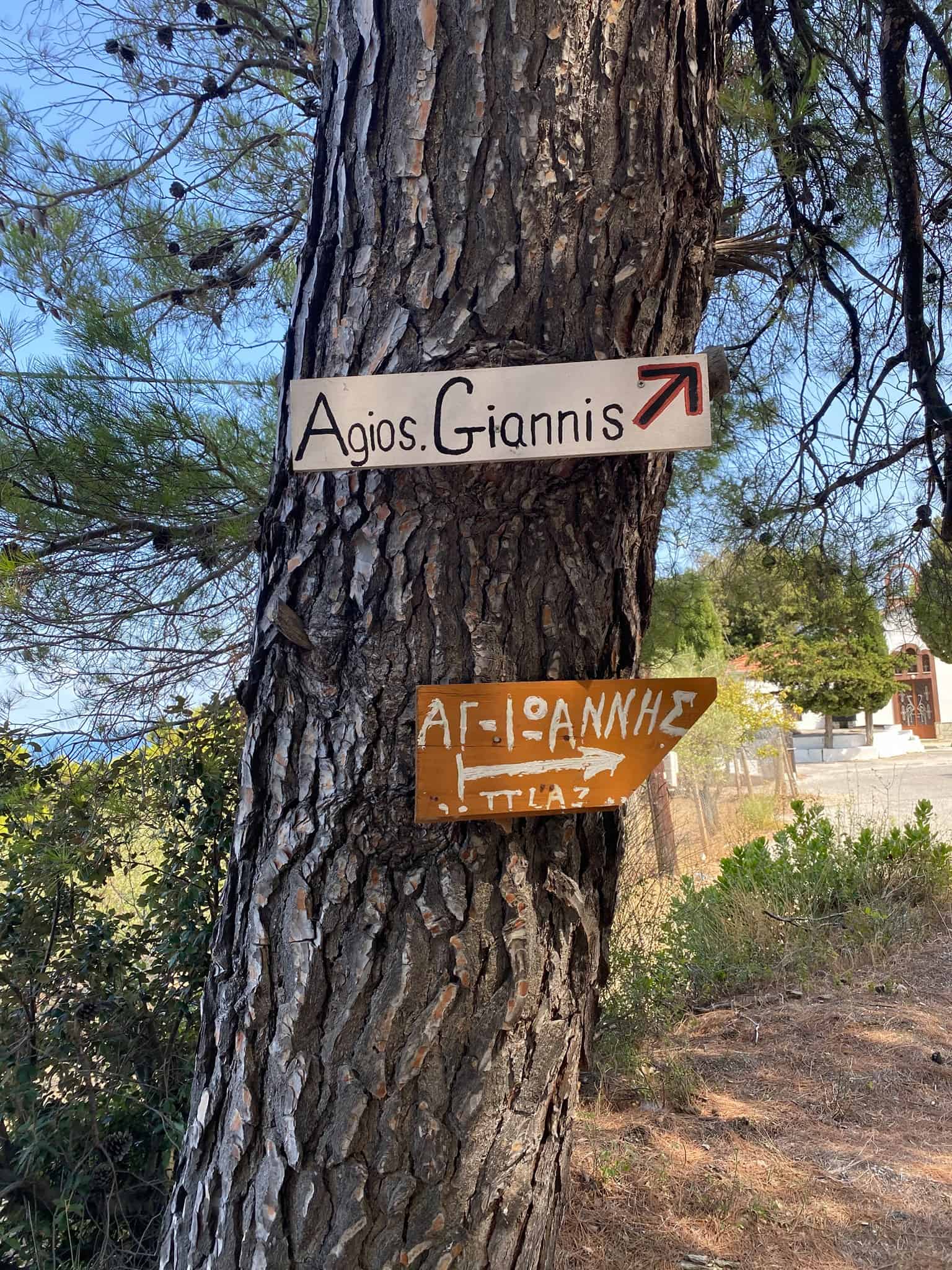 The type of car that you should choose to rent in Greece wholly depends on you, your personal preferences, and your travel style. If you plan on spending a lot of your time in cities, you should opt for a small car.
Traffic in Athens is a nightmare and it can be difficult to find a parking space within the centre so a compact vehicle that can squeeze into tight spaces is preferable.
If you are going to be travelling to mountainous regions like Karpenisi or visiting Greece during the winter and periods of heavy snow, a more heavy-duty, SUV car is preferable. In general though, a standard economy car is okay for Greece.
Car Insurance Considerations
It is imperative that you purchase comprehensive car insurance coverage when renting a car in Greece. Your travel insurance will not cover potential damage, theft, or accidents on your rental car.
Ideally, you should purchase full coverage. There are several specific insurances that are required for renting a car in Greece.
The majority of Greek car rental companies offer a package that combines all of these insurances together in one. As with organising the car rental itself, it is advisable to purchase your insurance well in advance of your trip in order to obtain the best possible prices.
Most aggregate car rental platforms enable you to review and purchase car insurance at the same time that you reserve your rental. That way, you know that everything is booked and taken care of well in advance.
Car Insurance Requirements
A brief summary of the required coverage for renting a car in Greece is detailed below.
Personal accident insurance


Theft protection coverage


Fire protection coverage


Collision damage waiver


Super Collision damage waiver
Picking up Your Rental Car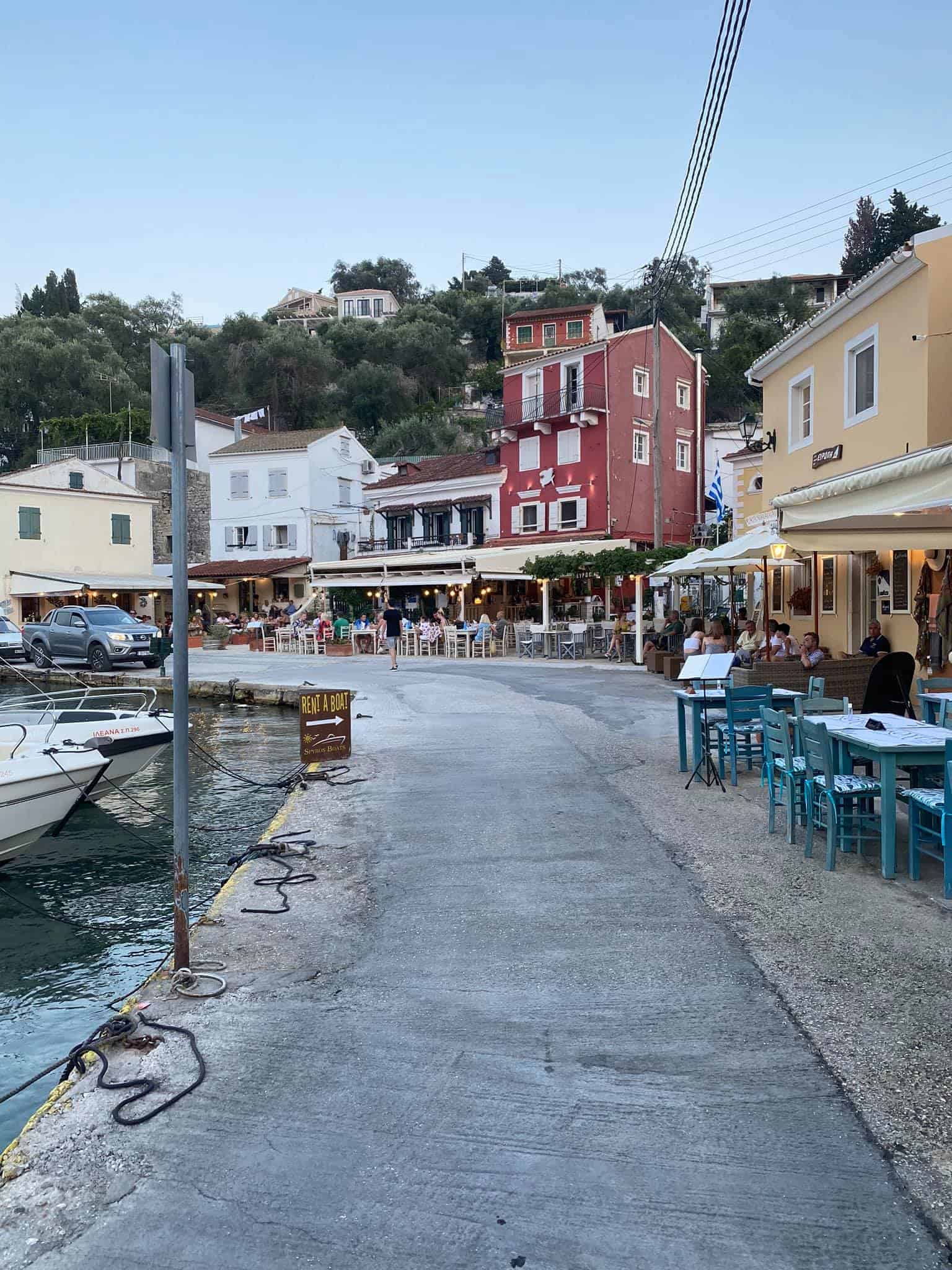 Renting a car in Greece is convenient as there are ample places across the country that you can collect the vehicle from. You can have it waiting for you as soon as you arrive at Eleftherios Venizelos or wherever you choose to fly into.
That being said, you shouldn't just drive off into the sunset with your new rental vehicle as soon as you pick it up. Always inspect your car upon collection to make sure everything looks okay with it.
This is very important in terms of covering your own back, too. Without giving you any concerns or anxiety about renting a car in Greece, there are good and there are shady people all over the world.
You do not want to find yourself in a position where you are returning the car and the rental company alleges that you have damaged it in some way. So, an inspection before driving it away is necessary.
Check the interior and exterior. Take photos of the vehicle so that you have photographic evidence of its condition.
This way, you will also have a timestamp of when the photo was taken. Then, you can sign the papers, relax, and ride off down the great Greek open road.
Driving Across European Borders
Greece shares land borders with Bulgaria, Turkey, North Macedonia, and Albania. Unfortunately, most rental companies in Greece do not permit you to drive their vehicles across the borders.
This is particularly true of the larger, well-known firms. There may be exceptions where smaller, local companies do allow it.
As a rule of thumb, most do not. If this is something that you are looking to do, reach out to rental companies beforehand to enquire.
If you are not able to find a company that allows you to take their cars across borders, as is a real possibility, you may need to take public transport to your next country. From there, you can organise another rental car.
Taking Your Car on Ferries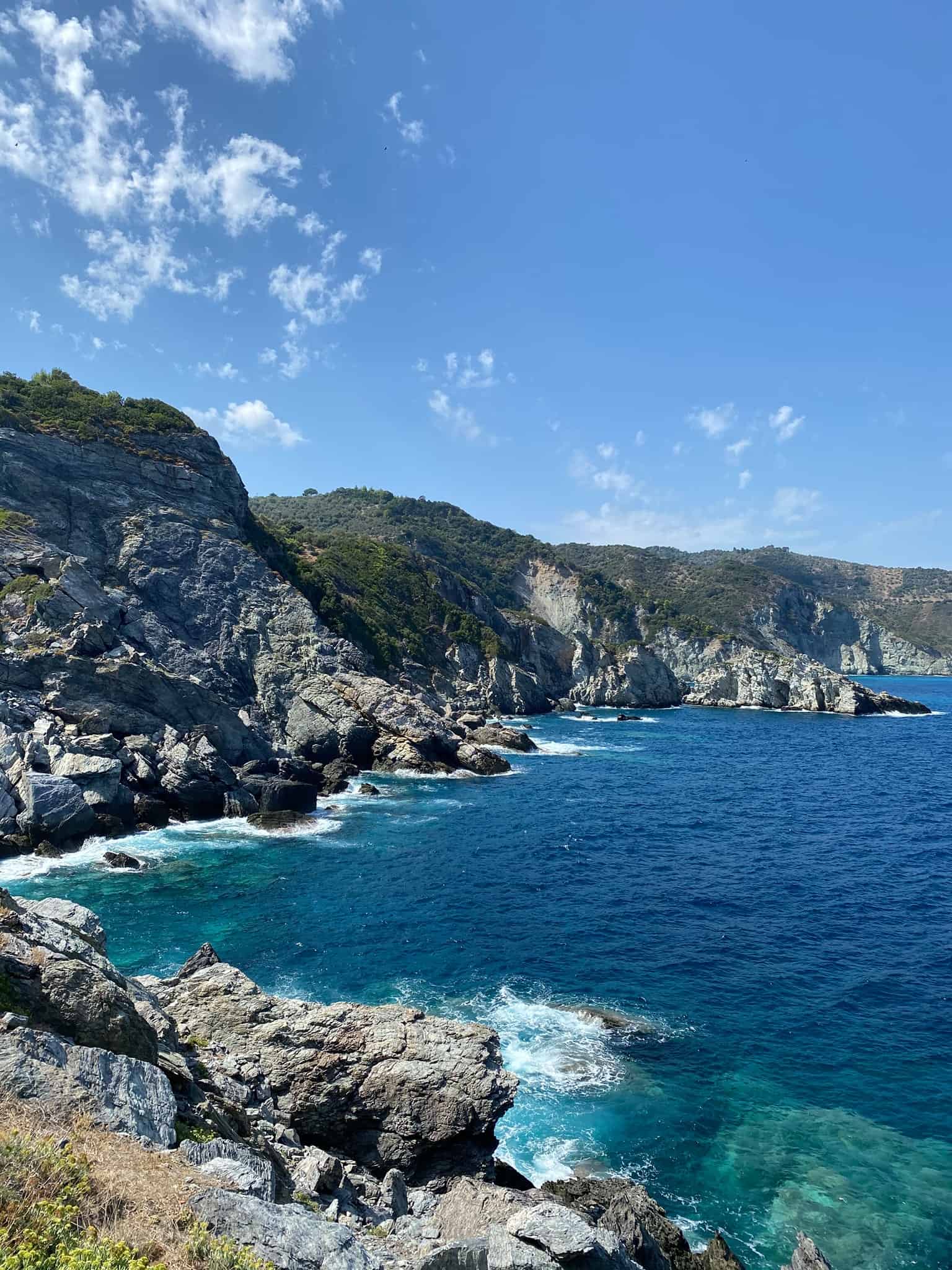 Island hopping in Greece is one of the best travel experiences that you can have. So too, is a combination of Greek mainland and island exploration.
Having a car on the Greek islands, particularly more remote ones like Skopelos and Alonissos, makes getting around a lot easier. With that considered, it's understandable that you might want to take your car on the ferries with you.
Unfortunately, many rental companies do not permit this. Some do, some don't.
As such, it's important to inquire with the company you're considering using in advance. Typically, you will require some form of a written permission from the car rental company.
It is also worth noting that taking cars on ferries can be complicated and expensive. Taking a vehicle on even a short ferry ride can cost upwards of €50 a time.
Similarly, not every ferry accepts vehicles. There may be one car ferry a day to your desired destination and the timing may not be all that convenient. If you're travelling out of season, or to a lesser-known destination, the frequency decreases.
Have a serious think about your need to take your rental car on ferries, particularly if you are visiting an archipelago like the Cyclades where you will be going from island to island every few days. Instead, use the island buses and cabs, or rent a separate vehicle on the island you go to.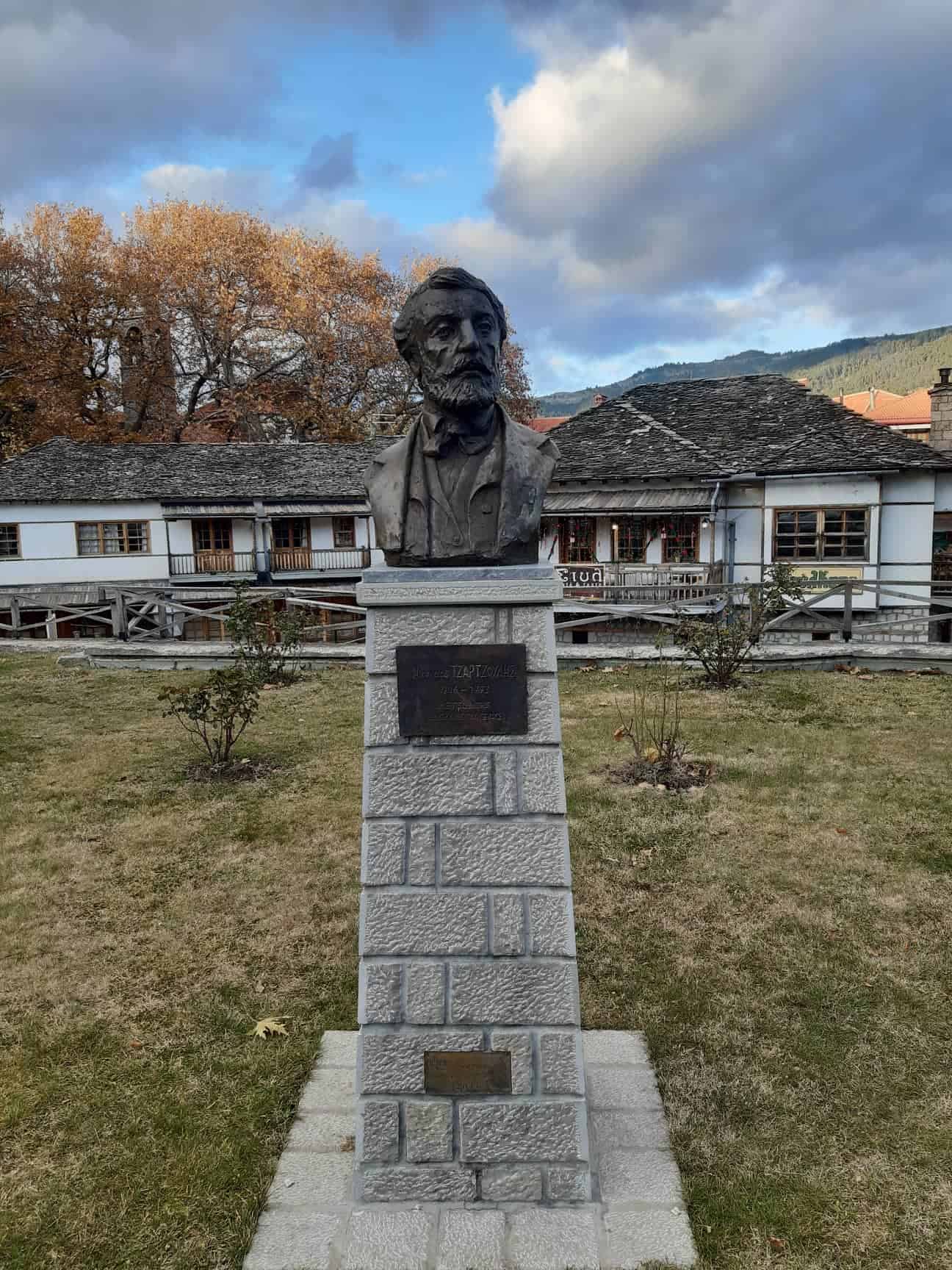 When planning out your route through Greece, consider whether it is worthwhile to rent a GPS to help you navigate your way around. If you have affordable European roaming on your phone, the alternative option is to use a mobile app such as maps.me or Google maps – both of which work well offline.
You can also consider picking up a local sim card in Greece so that you can utilise a mobile GPS app. Drop into a Cosmote store and register for a sim card.
You can purchase a generous data/call bundle for just ten euros. Keep in mind that you need to present your passport for ID verification.
Driving in Greek Cities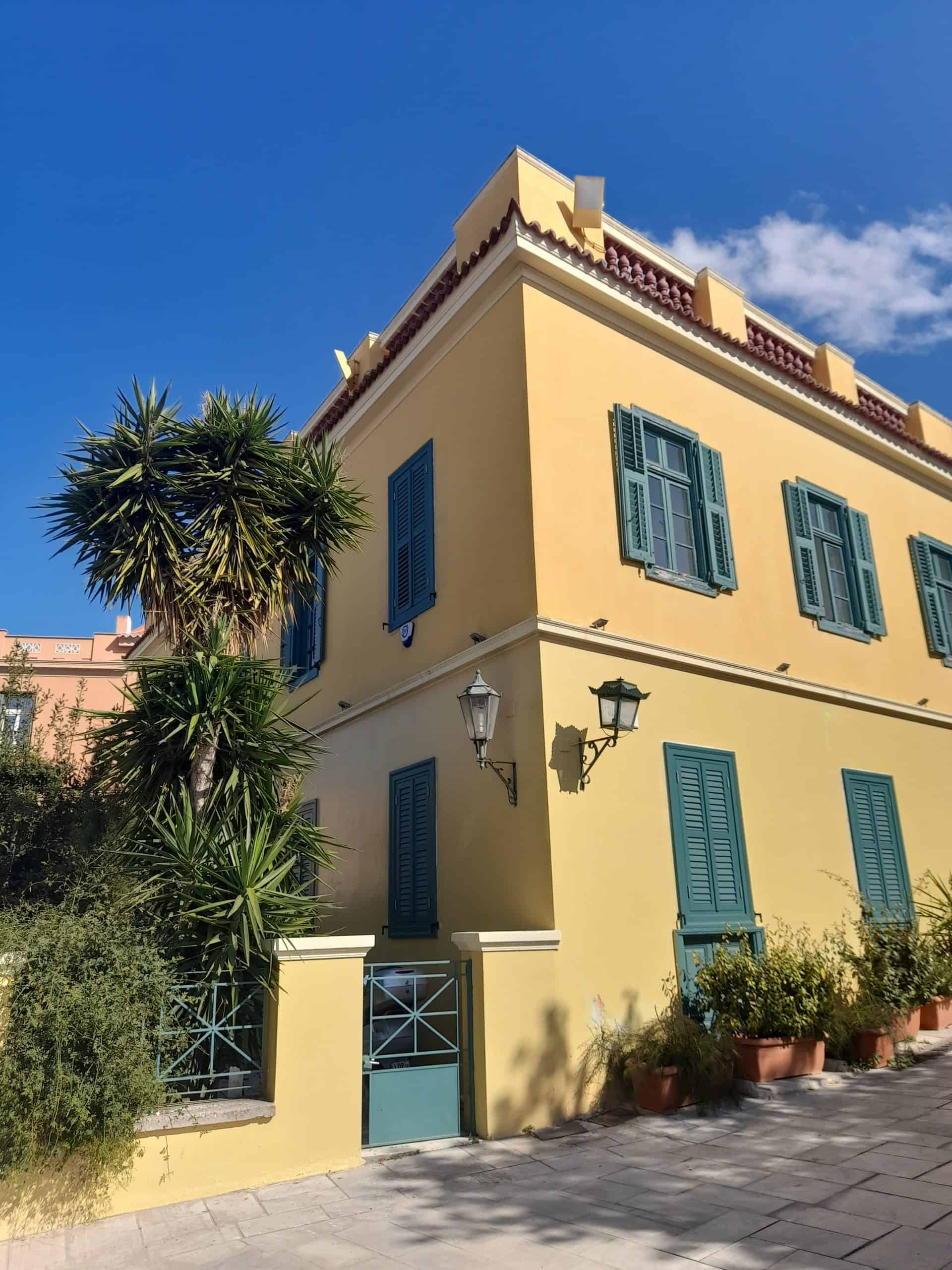 It is not really advisable to rent a car in Greece if you are just going to be staying in Athens. Not only is Athens a nightmare to get around, finding a parking spot is nothing short of an impossibility.
This is particularly true of central neighbourhoods like Kolonaki, Hilton and Pagrati. A lot of areas are restricted to permit holders only.
Check any signage (typically displayed in both Greek and English) to ensure you don't incur a hefty fine. You will often see some simultaneously shocking and impressive parking efforts around central Athens – people parked on dangerous corners, people parked on sidewalks, etc.
One fortunate thing about driving in most major Greek towns and cities is that you are not faced with extremely narrow streets that are nigh on impossible to drive down as you are when, say, renting a car in Croatia. Similarly, you are not fined for accidentally entering historical areas as you are when driving in Italy.
Returning Your Rental Car
It is important to note that when you return your Greek rental car, you must ensure that the gas tank is completely full. If you return the vehicle with a half-full tank or even a tank that is 80% full, they will charge you for an entirely new tank of gas.
You should follow due diligence checks when you drop your car off just like you did when you picked it up. Clear out any trash, personal belongings, spanakopita crumbs, whatever. You don't want to be charged additional cleaning fees.
Inspect the car's exterior and interior. Photograph it all again so that you have evidence of its condition along with the timestamp.
Dealing with Charges and Damages
Sometimes accidents do happen and you may be unlucky enough to scratch or otherwise damage the vehicle. Inform the car rental company right away and once again, document/photograph everything.
As per standard insurance processes everywhere, your rental company will charge you for the damage incurred. Then, you claim it back through your insurance.
You are entitled to have visibility on everything. This includes receipts for all repairs done.
Additional Considerations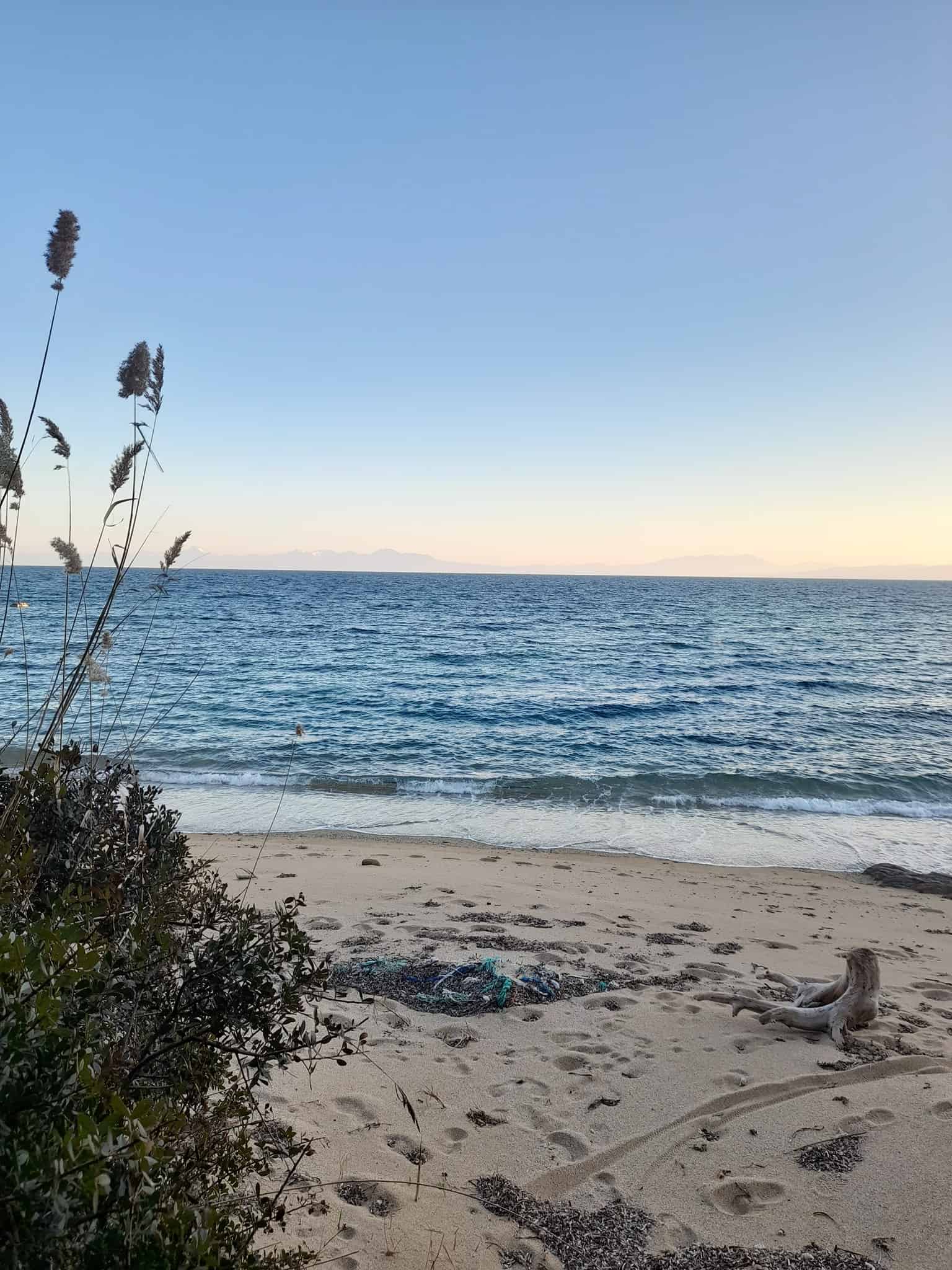 A few additional considerations for car rentals in Greece are summarised below.
Gas stations – During Saturdays and weekdays, most gas stations are open from 7 am until 7 pm


Filling up the gas tank on Sundays – The majority of stores in Greece (including gas stations) are closed on Sundays

Domestic one-way car rentals – These are available but may cost slightly more than a return rental. Check quotations from various companies first. Discover cars have a wide range of options.
Parting Words
Have any further questions or concerns about renting a car in Greece? I've lived here in Athens for the past four years. I am happy to answer any questions that you may have.
Safe travels! Geia sou! Melissa
Feel free to ping me an email or drop me a comment below. Safe travels! Geia sou! Melissa xo
---