Renting a car in Greece is a great way to get around during your time in Southern Europe. It gives you a lot more freedom and flexibility than if you depend on public transport.
It also means that you can explore lesser-known villages, ruins, and beaches in areas where local transport links leave a lot to be desired. (For instance, in the rugged Mani area of the Peloponnese or in Zagorahoria and Evritania in mainland Greece).
For a lot of people, renting a car in Greece is a daunting prospect. Oftentimes you will tell people that you are considering driving here and they will look at you as if you have sprouted a third head!
Don't let people scare you out of the opportunity to embark on a great Greece road trip! This is not the wild west after all and for the most part, driving in Greece really isn't that different from driving anywhere else in Europe.
This comprehensive guide on renting a car in Greece has been written by someone who has lived in Greece for almost five years. (Me!)
It runs through all the practical considerations that you need to know before renting a car in Greece, whatever country you come from. It then gives insight into how you can secure the best prices for your rental.
Renting a car in Greece in 2023
If you are considering renting a car in Greece, there are a couple of things that you need to consider first and foremost. First of all, whether or not it is worth renting a car here depends largely on your Greece itinerary.
Are you going to be spending most of your time on a small island like Skiathos? While renting a car means not having to wait around for buses and taxis, there is an excellent bus on Skiathos that runs all around the island and can save you a lot of money.
Driving across mainland Greece from North to South or vice versa? It will probably make your life a lot easier to rent a car.
Going to be spending most of your time in a city like Athens or Thessaloniki? Don't put yourself through the chaos of driving in congested Greek cities where people don't pay attention to road rules, finding parking is a nightmare, and there are many one-way roads.
Weigh up whether you really need a Greek car rental first of all. Decided that you do?
Here are the things that you need to know before you go!
Requirements for renting a car in Greece
There are several requirements that you need to meet in order to be eligible to rent a car in Greece. You must be over 21 but under 70 and in possession of a full driving license.
Most rental companies require you to have a valid credit card but there are also those that accept debit cards. (However since a credit card offers you more protection, this is generally the better payment method).
EU citizens only need to show a copy of their EU driving license. If you are from another country (including US and UK driving license holders), you may need to have an International Driving Permit depending on where you are from.
Since November 2021, the UK, US, Canada, Australia, and Gibraltar do not need an IDP to drive in Greece. Nor do travelers who hold a full driving license from the EU, Iceland, Norway, Switzerland, or Lichtenstein
Insurance is mandatory for Greek car rentals and full coverage insurance comes highly recommended. If you have a credit card that offers international car insurance coverage, check the small print to ensure that you are covered in Greece.
You are required to carry your driving license, international permit (where applicable), and car rental documents with you at all times. Copies are not sufficient.
Age requirements for renting a car in Greece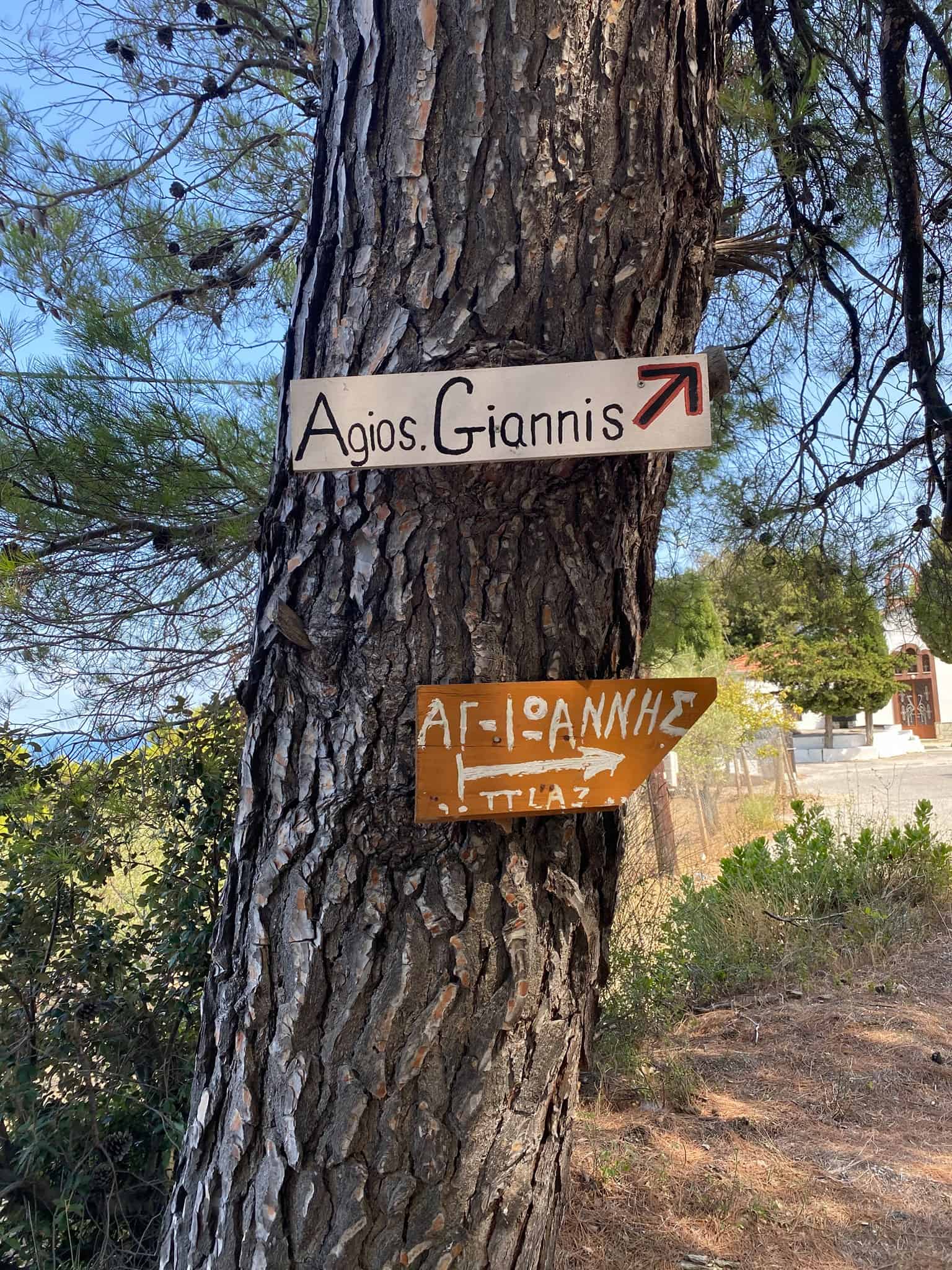 While most Greek rental companies only offer rentals to those that fit the 21-70 age bracket, there are some exceptions. A lot of companies have a minimal rental age of 23, whereas others have a minimum of 21 but will charge younger drivers a premium.
Whatever your age, you will need to have had your driving license for a minimum of a year before you can rent a car in Greece. Read the terms of conditions in place at the rental company you are considering before you commit to the hire.
Requirements for an International Driving Permit
If you do not hold a full EU driving license and you are not from one of the countries that are excluded from the requirement to obtain an International Driving Permit, you will need to obtain one prior to your trip.
You are unlikely to be asked to present this – either at the rental office or randomly while driving around.
But you are better to adhere to all requirements and being safe than sorry. The process of applying for this varies depending on where you are applying from.
You are highly advised to start the process of obtaining an IDP several months in advance of your intended departure to Greece. You can find a full list of the various different international processes here.
Cost of renting a car in Greece
The costs of renting a car in Greece can vary somewhat depending on where you are picking up and dropping off your vehicle and what time of year you plan on traveling. (The summer months of June through September are the peak time for visiting Greece and the costs of everything can be as much as 50-60% higher at this time).
Use a comparison website such as Discover Cars to compare and contrast the prices offered by different providers. In general, though, you can expect to pay around $47 USD/£39 a day for a small car during the summer months. 
This adds up to approximately $330 USD/£272 a week. It includes your collision damage waiver, theft protection, roadside assistance, third-party liability insurance (TPL), and state tax.
It is marginally cheaper to pick your vehicle up from a town or city centre rather than the airport. (But only marginally!)
You are typically able to find better rental deals during the shoulder/off-peak travel season. For example, a quick search for car hire in Athens in late October via Discover Cars comes up with economy vehicles like Suzuki Celerios, Fiat Pandas, or Hyundai i10s for as little as €95 a week including basic insurance.
That is a substantial saving compared to the summer months!
You should also consider picking up and dropping off your vehicle in the same place. One-way rentals can work out substantially more expensive.
If you want to purchase full coverage insurance, you are looking at an additional $5-$7 per day. Obviously, larger, fancier and higher-spec vehicles cost slightly more.
What rental companies are there in Greece?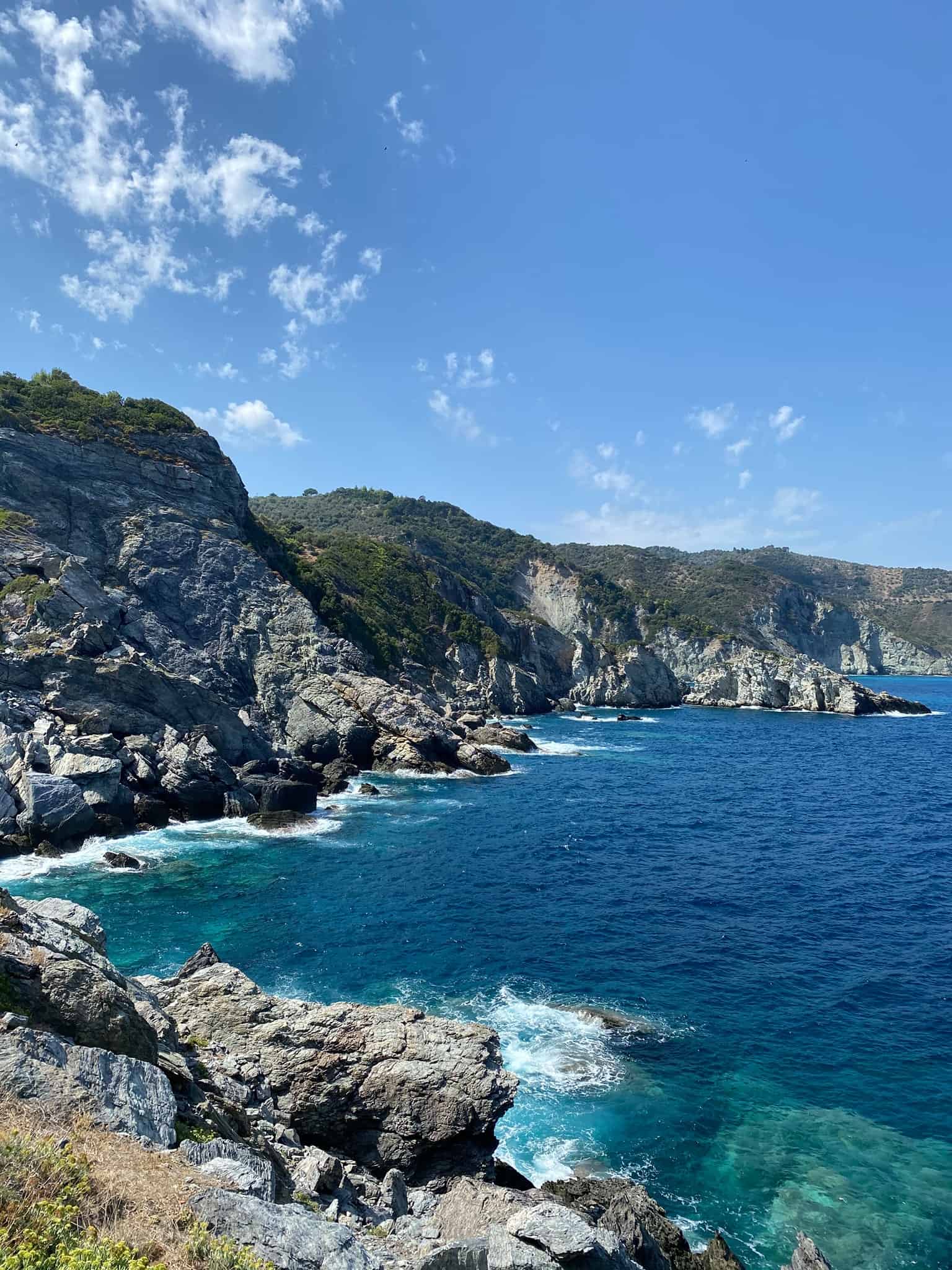 Plenty of reputable international car rental companies are based in Greece. This includes the likes of Avis, Hertz, Thrifty, Sixt, and Enterprise Rent-a-Car.
Still, you shouldn't discount smaller, local Greek companies which can be just as good and are sometimes cheaper. Again, it is best to use a comparison website like Discover Cars that allows you to compare the best deals between various different rental companies.  
Once you find one you like, you can check past reviews and testimonies (on Discover Cars and via Google, Tripadvisor, etc). Discover Cars also let you filter your search so that you can add in things like automatic instead of manual operation, air conditioning, inbuilt GPS, etc. 
When to organise your Greek car rental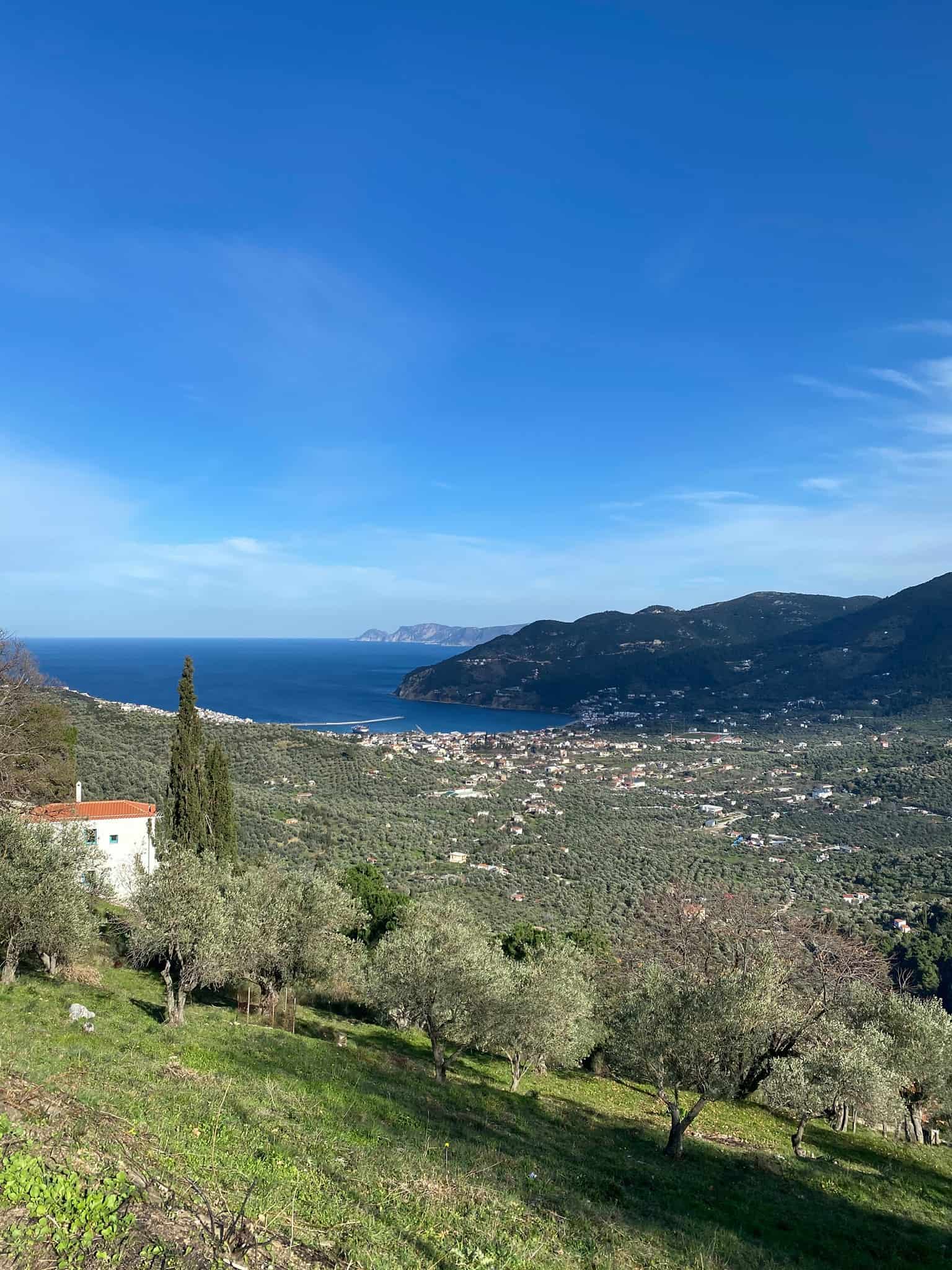 It is a good idea to book your Greek car rental several months in advance of your intended travel date. This is particularly true if you are traveling to Greece in July or August.
(You may even want to consider reserving your rental in the winter of the preceding year.) Most cars in Greece in manual.
If you want an automatic vehicle, it is even more important to make sure that you sort your rental out in advance. (Trying to drive a stick shift for the first time in rural Greece would be both nightmarish and dangerous!)
When you reserve your car online, some companies and booking platforms require you to make a partial payment at the time of booking.
Others simply require you to pay in full when you collect your vehicle in Greece. Be sure to organise your insurance at the same time as your vehicle so that you know that everything is covered.
What type of car to choose when renting a car in Greece
You will find that the majority of cars offered by Greek rental companies are smaller-sized economy cars. And honestly, these are the best vehicles for exploring Greece.
European vehicles tend to be smaller since a lot of the roads in towns and cities here can be narrower than in say, North America. The roads in Greek towns and cities are simply not wide enough to accommodate large SUVs and 4-wheel drives.
The only exception and time when a larger vehicle may be preferable are if you are planning on driving through somewhere like Karpenisi in the winter or some other mountainous winter region where it is likely to be snowing.
Roads over valleys, gorges, and mountains in Greece can be daunting to drive along and sometimes they feel like a tight squeeze for two cars to pass each other at once.
Since cities like Athens and Volos are usually very congested, you are more at risk of knicks and bumps on your car if you have a large vehicle that you can't navigate through gaps or fit into small parking spaces.
Car insurance requirements for renting a car in Greece
Car insurance is mandatory when renting a car in Greece. It is also quite confusing since it is broken down into several different subcategories.
Full coverage is preferable, for your own peace of mind too. However, at minimum, you should purchase car insurance that covers you for the six key categories.
A lot of rental companies and aggregate platforms like Discover Cars automatically include these in their price. Then, you are told how much extra it will cost if you choose to purchase full coverage insurance. 
Mandatory insurance for Greek car rentals
The six essential areas of Greek car insurance that you need to have are listed below.
Third-party liability insurance

Personal accident insurance

Theft protection coverage

Super Collision damage waiver
Picking up your Greek rental car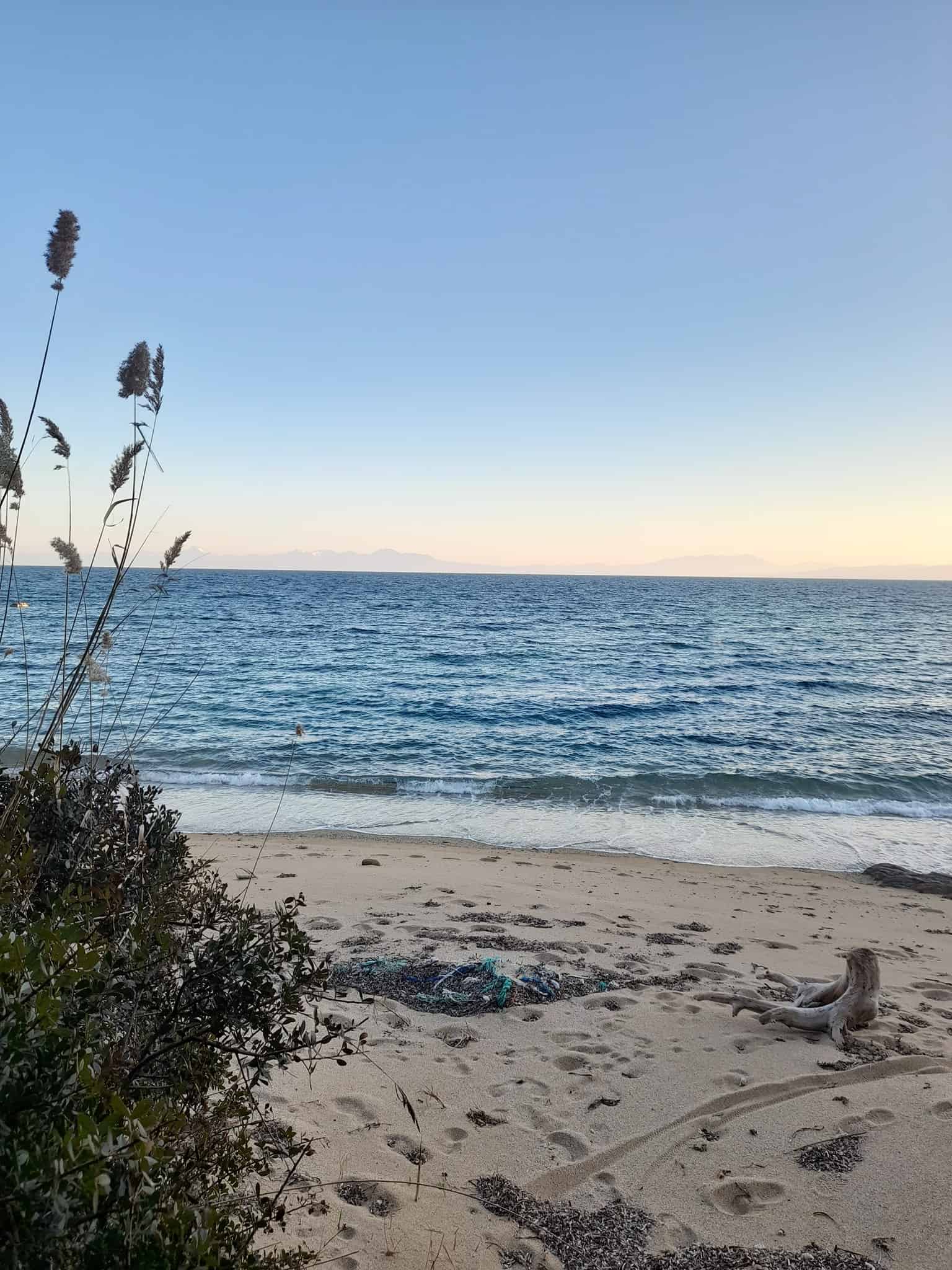 Have your paperwork and identity documents ready and to hand when you go to collect your Greek rental car. In most areas, you can choose to collect your car at the airport immediately when you arrive, or you can go to a rental office in the town/city.
The former is slightly more expensive. But the best choice all depends on what is more convenient for you.
Most Greek rental companies are reliable and trustworthy. (Tourism in Greece is so important that it wouldn't be in a company's best interest to trick people).
Still, it pays to do a thorough inspection of your vehicle to make sure that everything is okay with it before you drive off into the sunset with it. You will usually be asked to check and sign an inventory checklist.
You should also examine the interior and exterior of the vehicle and take photos of all of it. That way, you have time-stamped photographic evidence of the condition in that you received the car in.
(Especially important if there are any small scratches or knicks that a sketchy rental company could try and blame you for later).
Returning your Greek rental car
When you return your rental car, you are usually required to return it with a full tank of gas. (Check this with your rental company when you pick up the vehicle but 99.9% of companies expect this).
This is important, as even if you return the vehicle with half a tank of gas, they may bill you for an entire tank. You should inspect and photograph the vehicle when you drop it off just as you did when you collected it.
It is arguably more important to do so at this time, so your rental company cannot say that the car has incurred new damages since you used it. Again, take photos of the inside and outside of the vehicle so that you have time-stamped evidence of its condition.
It is polite to always clean up your vehicle too so that is free from any spanakopita crumbs, bits of gyro, etc. You don't want to be charged any additional cleaning fees!
If you damage your rental car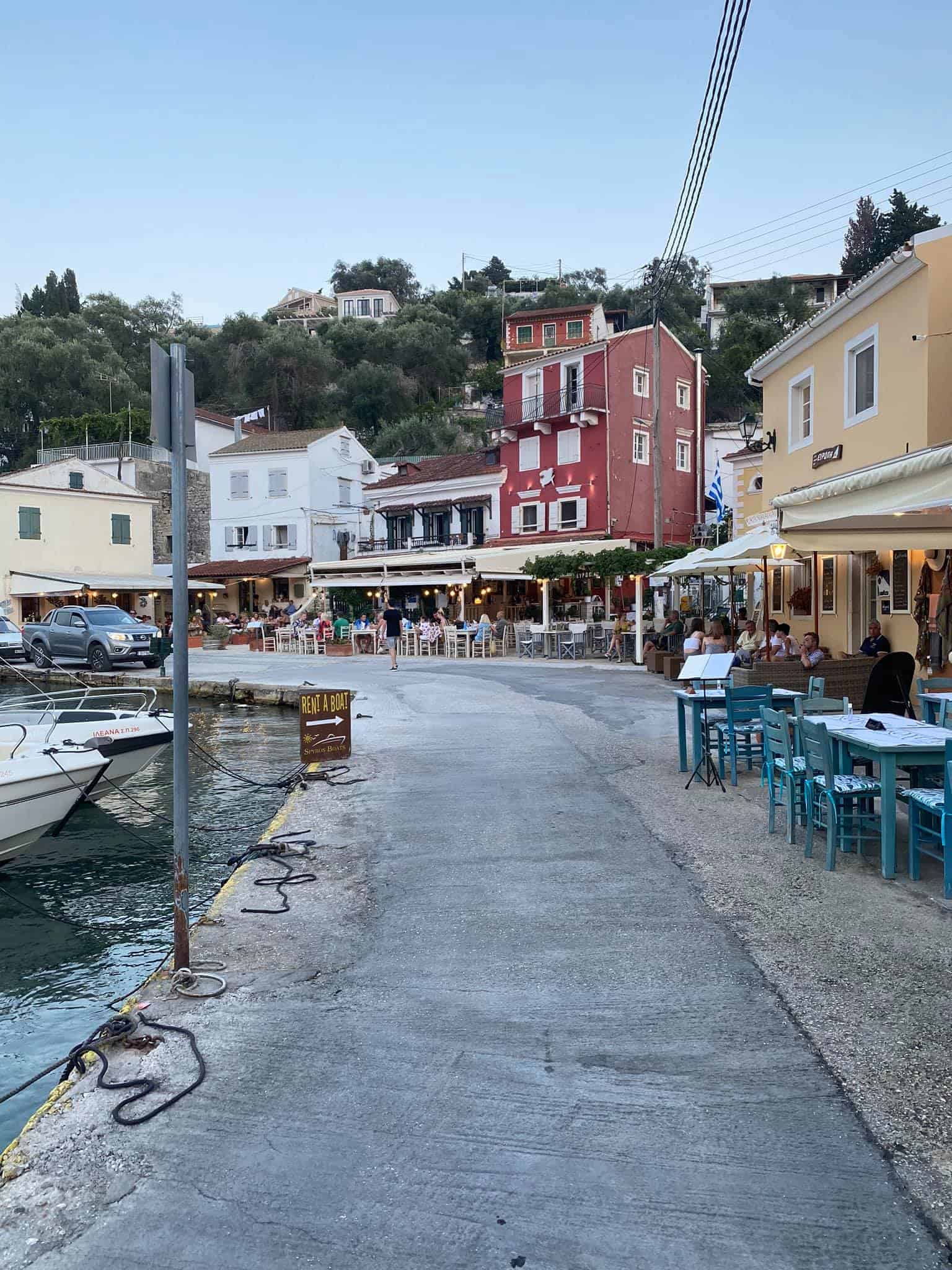 If there has been any damage, be upfront about it so that you can clarify the next steps from there. Do photograph the damage so that you have evidence of the extent of it.
Your rental company will probably give you an expected cost for the repairs. You pay this to them directly and then claim it back through your insurance.
You are entitled to full visibility on this – where the car is going for its repairs, what exactly needs to be done to it, the costs, etc. Insist on seeing itemised receipts before paying anything.
Renting a car in Athens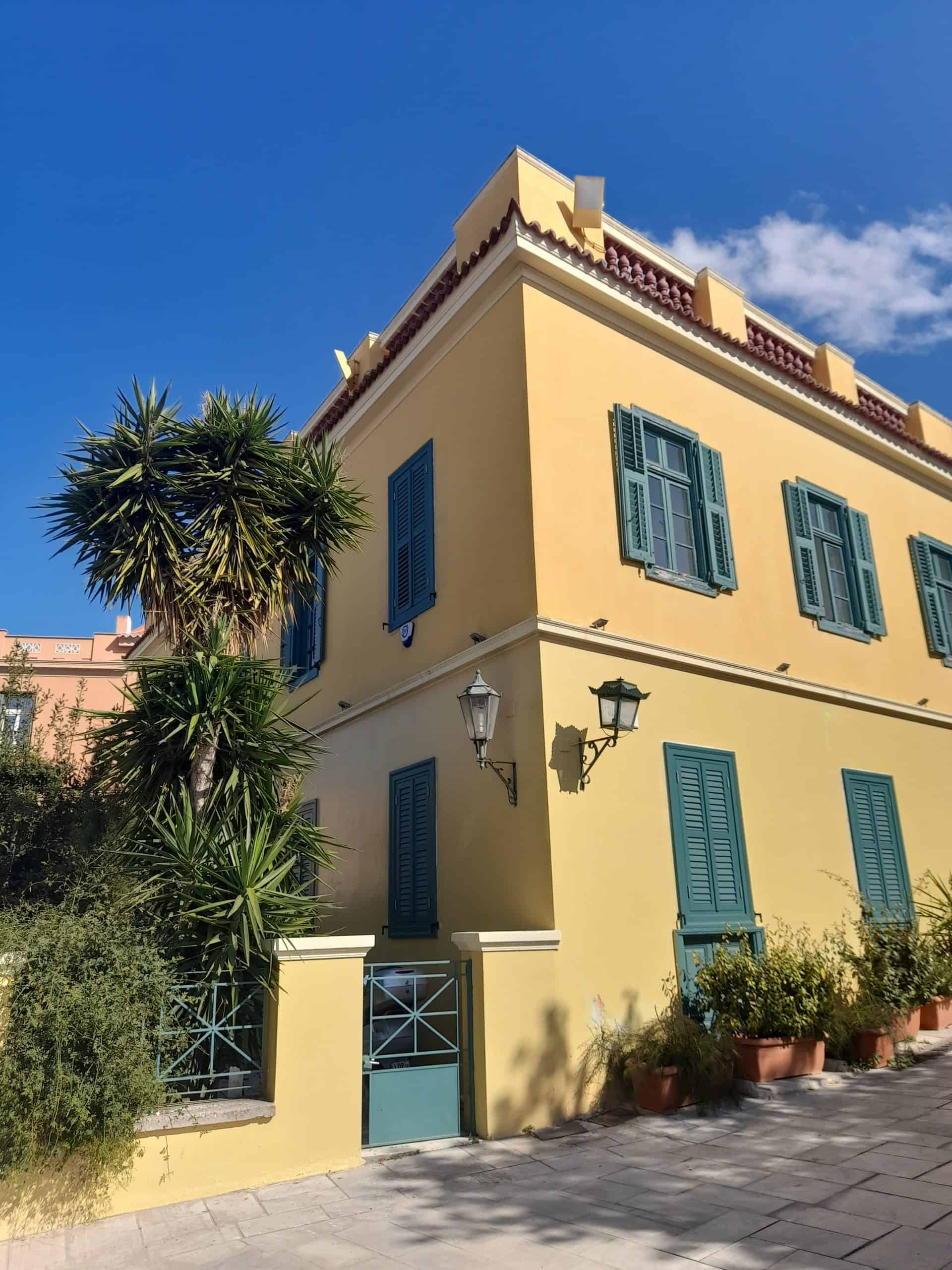 Renting a car in Athens is neither necessary nor recommended. Navigating the roads in the Greek capital can be nightmarish.
There are many roads that are intimidating, multilane beasts with four lines of traffic going in each direction. A lot of other roads are one-way only and road signs may not be clear.
Not to mention, the traffic can be a nightmare, particularly at rush hour or on Friday and Saturday nights. If you want to find a parking space in central Athenian neighborhoods such as Kolonaki or Thissio?
Well, good luck with that! You are much better off choosing to stay in the centre of Athens and setting out on foot to explore Athens' main landmarks and historical sites like the Acropolis, the Ancient Agora, etc.
Most Athens highlights are within walking distance of Syntagma Square and Monastiraki. If you want to get from Athens airport to the city (and vice versa) or spend a day at Vouliagmeni or the beaches near Athens, the public transport links are excellent.
Where to find car rentals in Athens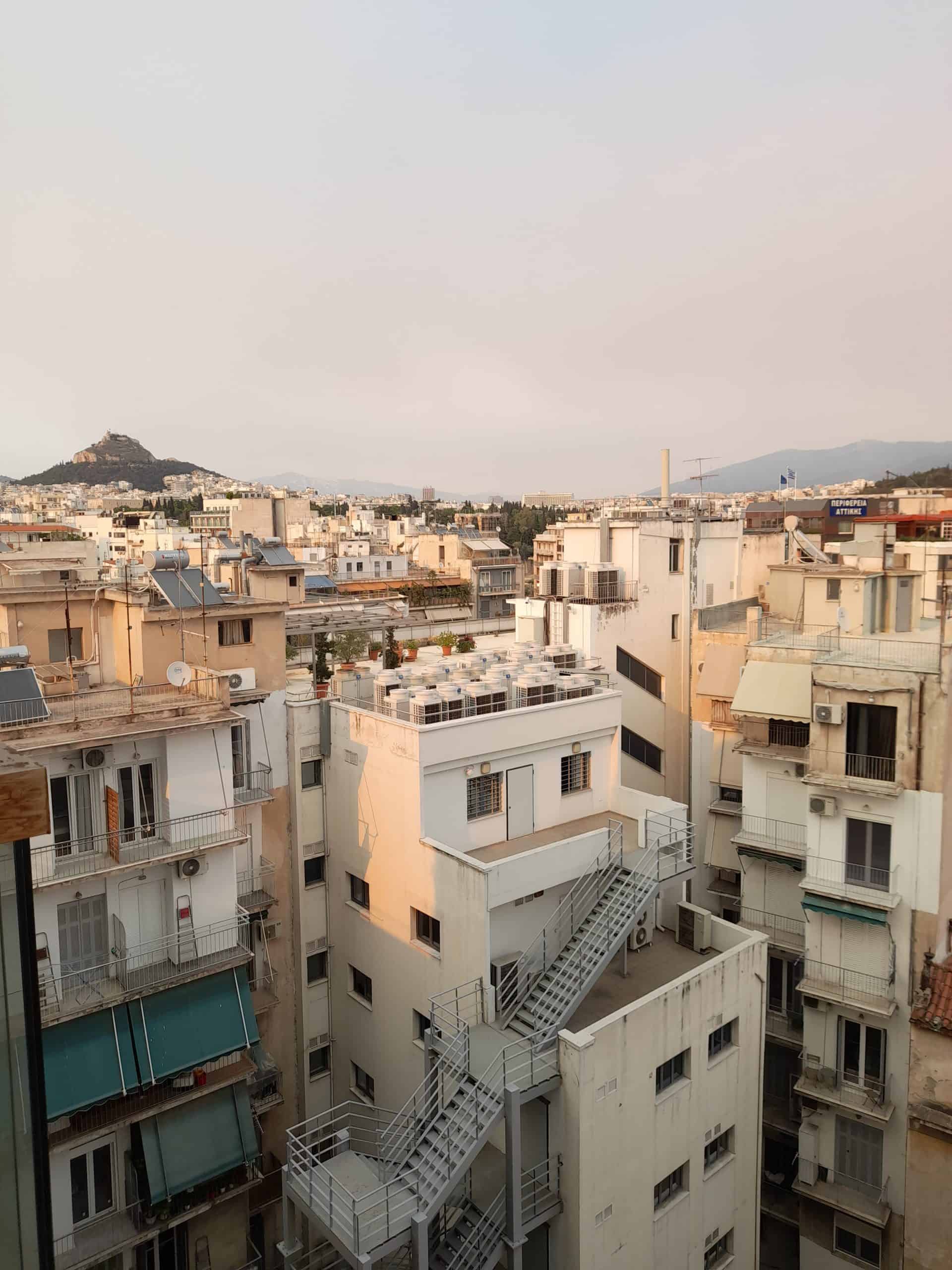 If you are adamant that you want to rent a car in Athens to get around, or you want to pick your vehicle up here before setting out to other parts of Greece, you have plenty of options. Again, you should use a comparison site like Discover Cars to find the best deals. 
Several providers have offices at Athens Eleftherios Venizelos airport. You will also find a lot of rental companies along Leof. Andrea Siaggrou, close to Koukaki and Sygrou Fix metro station.
Important things to know about driving in Greece
When you are renting a car in Greece, it is important to note that driving conditions here are a little more chaotic than what you may be used to. In Greece, people drive on the right-hand side like in the United States, and most of Europe.
Road rules and laws do exist. But to some people, they are seen more as guidelines rather than stringent laws that must be followed.
Mind your own driving and always be aware of your surroundings and you ought to be completely fine.
Speed limits in Greece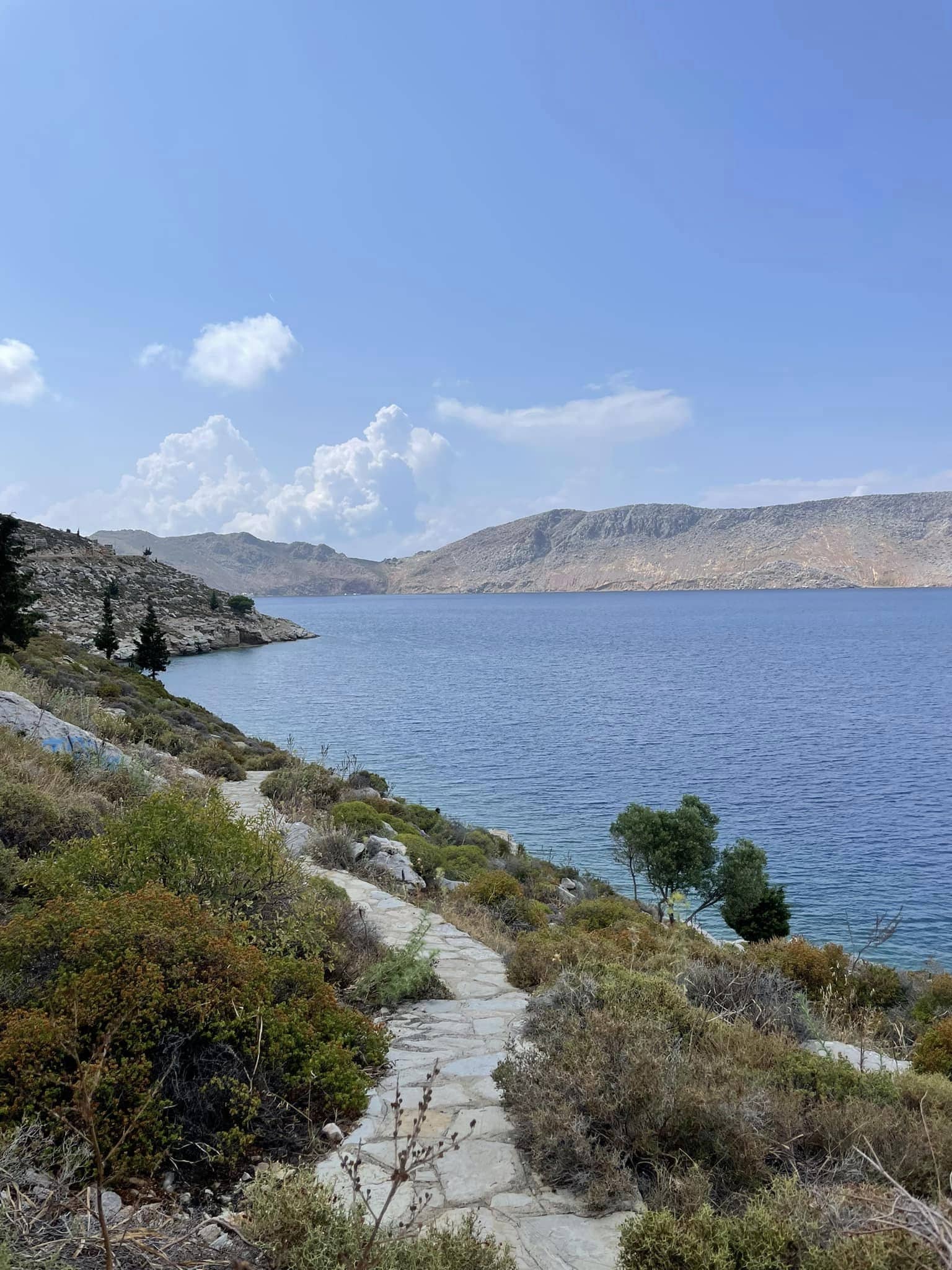 Different speed limits apply to different types of roads in Greece. It might often seem that a lot of people are speeding and using the limits as mere guidelines (!)
However, it is important to comply with the rules for your own safety, and because hefty fines can apply if you drive too fast. The speed limits in Greece are as per the below:
Speed limits within cities and urban areas: 50 km/h (31mph)


Speed limits outside cities: 110 km/h (68mph)


Greek highway speed limits: 120 km/h (75mph)
Gas stations in Greece
Gas stations in Greece may be different from what you are used to, particularly if you are coming from the US, the UK, or Western Europe. Most Greek gas stations are full-service.
In other words, when you pull up to the gas pump, an attendant will emerge to pump your gas for you. You can tip them 50 cents or so if you like, but it is not obligatory. (Tipping culture in Greece is very different from tipping in say, North America).
Most gas stations are open from 7 am until 7 pm Monday to Saturday. The majority are closed on Sundays, but the law requires one or two in a certain area to be open at any given time.
So, you will always be able to find somewhere that is open on a Sunday but to save yourself the headache, make sure you buy gas before the weekend. (Failing that, it is easy enough to search on Google Maps to see which gas stations are open near you.)
In June 2023, gas in Greece was sold at approximately €1.877 ($2.026 USD) per liter. In Greece, gasoline is called "βενζίνη" (venzini). However, since most Greeks speak English, if you ask for gasoline or petrol, they will know what you are talking about!
Tolls in Greece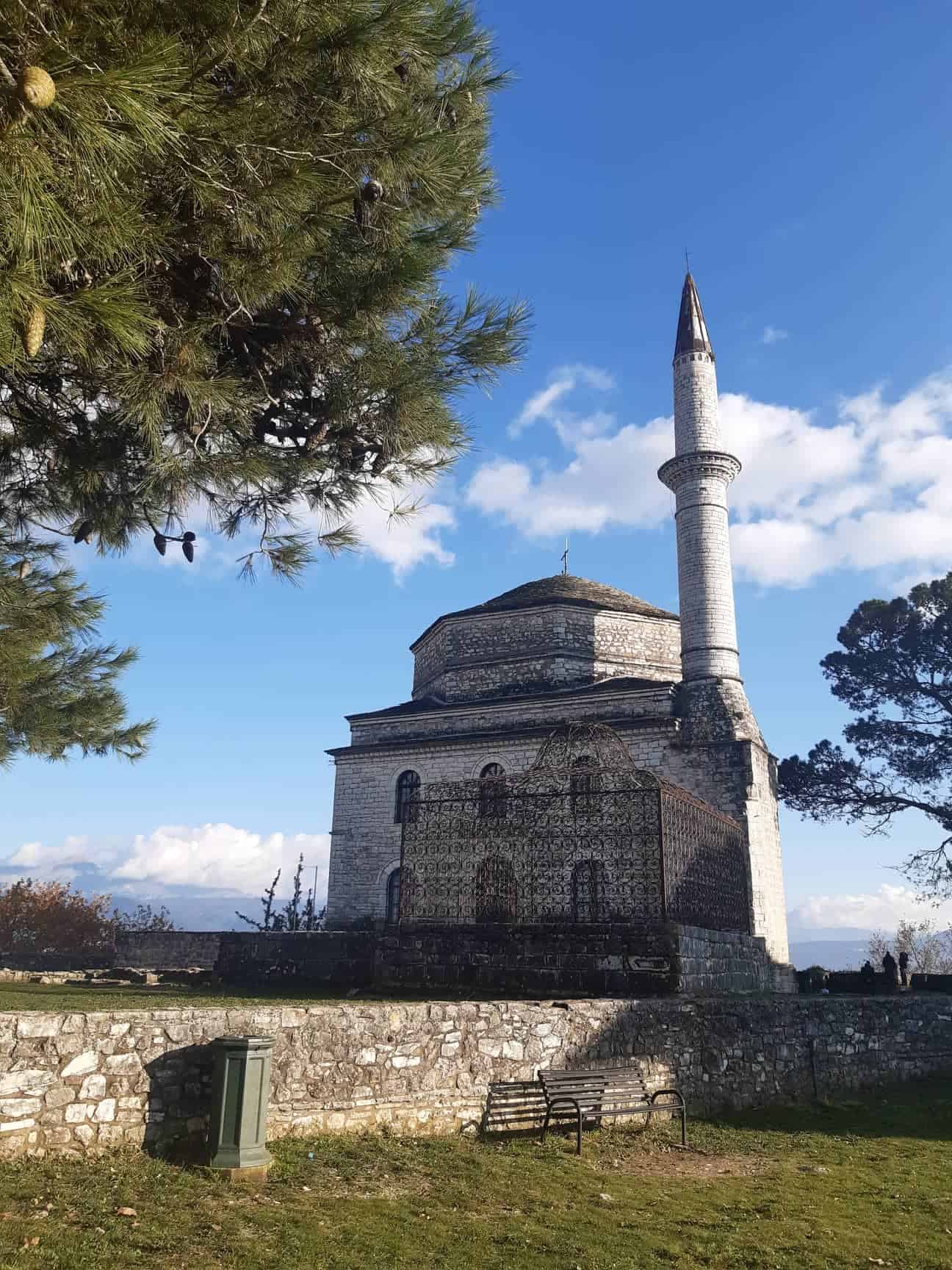 When renting a car in Greece, you will encounter a lot of tolls, particularly on the mainland. These can quickly add up in value.
For instance, if you drive from Athens to Thessaloniki, you may be surprised to find that you have spent around €25 in tolls! The journey from Athens to Meteora (for the Meteora monasteries) is just as pricy.
Individual tolls usually cost around €1-€3 but collectively, it can amount to a lot. Toll booths are cash only so always make sure that you have plenty of small notes and change with you.
The attendant may not be able to give you change back from large euro note denominations so don't put yourself in that position.
Crossing European borders with your rental car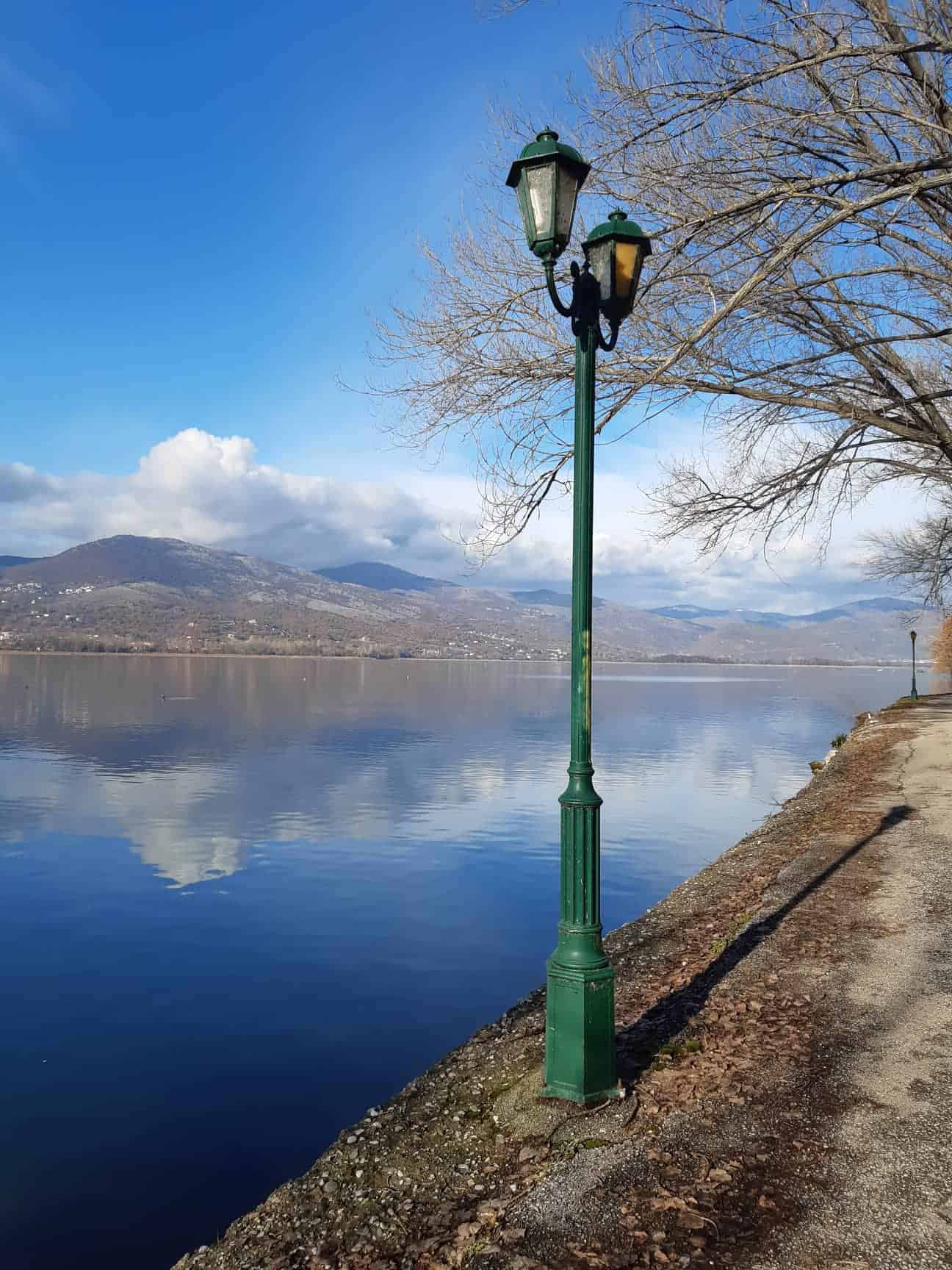 Greece shares land borders with Bulgaria, Turkey, North Macedonia, and Albania. Unfortunately, most rental companies in Greece do not permit you to drive their vehicles across borders.
This is particularly true of the larger, well-known firms. There may be exceptions where smaller, local companies do allow it.
As a rule of thumb, most do not. If this is something that you are looking to do, reach out to rental companies beforehand to enquire.
If you are not able to find a company that allows you to take their cars across borders, as is a real possibility, you may need to take public transport to your next country. From there, you can organise another rental car.
Taking your rental car onto ferries in Greece
Island hopping in Greece is one of the best travel experiences that you can have. So too, is a combination of Greek mainland and island exploration.
Having a car on the Greek islands, particularly more remote ones like Skopelos and Alonissos, makes getting around a lot easier. With that considered, it's understandable that you might want to take your car on the ferries with you.
Unfortunately, many rental companies do not permit this. Some do, some don't.
As such, it's important to inquire with the company you're considering using in advance. Typically, you will require some form of written permission from the car rental company.
It is also worth noting that taking cars on ferries can be complicated and expensive. Taking a vehicle on even a short ferry ride can cost upwards of €50 a time.
Similarly, not every ferry accepts vehicles. There may be one car ferry a day to your desired destination and the timing may not be all that convenient. If you're travelling out of season, or to a lesser-known destination, the frequency decreases.
Have a serious think about your need to take your rental car on ferries, particularly if you are visiting an archipelago like the Cyclades where you will be going from island to island every few days. Instead, use the island buses and cabs, or rent a separate vehicle on the island you go to.
Navigating Greek roads using GPS
GPS devices are not always built into rental cars in Greece. You may be able to rent one for a little extra money.
But honestly, using an app like Google Maps on your phone is just as good. If you have affordable European roaming on your phone plan – Great!
If not, you can pick up a Greek sim card from Cosmote or Vodafone. You can purchase a generous data/call bundle for just ten euros. You need to present your passport for ID verification.
FAQs about Renting a Car in Greece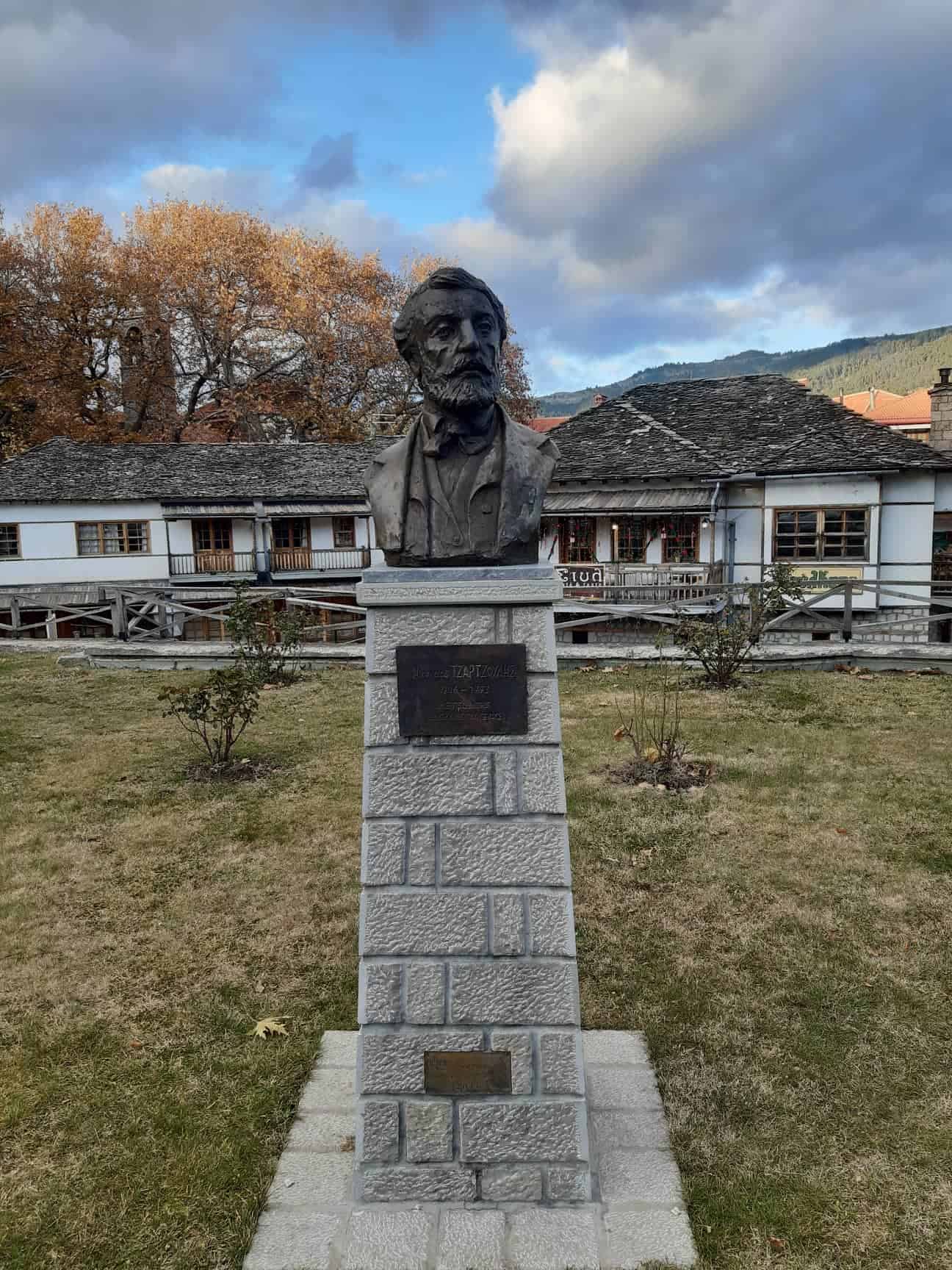 Do you have any additional questions or concerns about renting a car in Greece? Hopefully, you will find the answers you are looking for below.
If not, you are more than welcome to reach out to me and I will do my best to get back to you as soon as I can.
Is it worth renting a car in Greece?
Depending on your itinerary, renting a car in Greece can be very worthwhile. It gives you a lot more freedom and flexibility, enables you to explore off-the-beaten-path areas, and means you are not at the mercy of bus/train schedules.
Can a US driver drive in Greece?
Yes, US drivers can drive in Greece. You may find that it is relatively easy for you since, in Greece, people also drive on the right-hand side of the road.
All you need is a full US driving license. (An international driving permit currently is not needed for Americans driving in Greece but this may change in the future).
Final thoughts on renting a car in Greece
Have any further questions or concerns about renting a car in Greece? I've lived here in Athens for the past 4.5 years. I am happy to answer any questions that you may have.
Safe travels! Geia sou! Melissa
---