Southern Italy is one of the most culturally rich and colourful areas to visit in Italy, but it is also one of the most misunderstood and frequently overlooked parts of the country. The sheer mention of this region, known locally as ¨Mezzogiorno¨ is synonymous with the idea of chaos, crime, graffiti, danger, and the mafia.
For the most part, the harmful stereotypes of this region do not ring true. Southern Italy is perfectly safe for tourists. In fact, it is likely much safer than bustling, chaotic European cities like Rome, Athens, Madrid, and Barcelona.
To turn down the chance to travel to Southern Italy out of fear is to miss out on one of the best travel destinations in Southern Europe. Gorgeous nature, incredible gastronomy, fascinating history, and true Mediterranean hospitality are some of the realities of travel to Southern Italy and the reasons why this part of the world needs to be on your travel radar.
Travel to Southern Italy
Southern Italy is culturally very different from the northern part of the country. Even Italians themselves will tell you that it is almost as though two different Italys exist.
Historically, these regions were recognised as two different zones and they even had their own separate flags before the unification of Italy in 1861. (Many Italians still feel passionate about the need to differentiate between the North and South. Make local friends in Napoli and they will likely tell you about how they feel that Campania should be its own independent autonomous state!)
As soon as you venture south of Rome, it is almost like a paradigm shift occurs. The areas of Florence, Tuscany, Emilia Romagna, Génova, Venezia, Milan, and other northern regions of Italy are more Western European in nature.
They are home to some of the country's primary commercial, financial and business hubs, and are known for their fashion scenes and elegance. The southern part of the country feels more Mediterranean and is arguably more culturally similar to Greece than to Western/Northern Europe.
That makes sense since it was the Greeks that first colonised these lands around the 7th century BC. They have left their mark on the local architecture, gastronomy, and language, with people in some parts of the country still speaking a Greco dialect.
Southern Italy is one of the oldest-inhabited continually-inhabited regions in Europe, with the lands here having been occupied for over 8,000 years! The area is rich in archeological sites, gorgeous beaches, charming little towns, and local culture.
Since for now, Southern Italy remains largely untapped, travelling here allows you the opportunity to escape the crowds during your summer trip to Italy.
Where to Travel in Southern Italy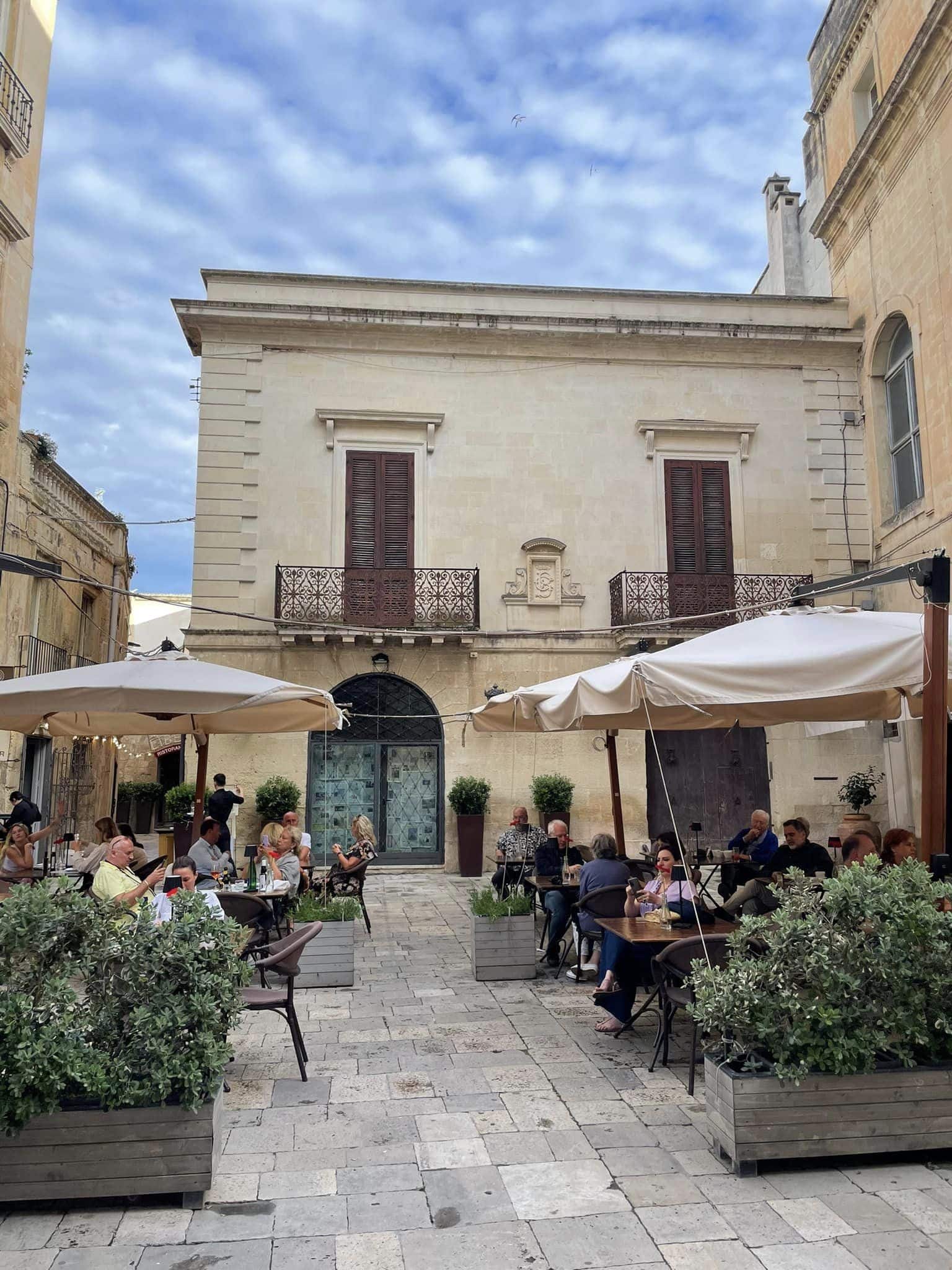 It is important to note that Southern Italy is actually a wide region that is made up of a number of different provinces. Looking at the map of Italy, the south (Mezzogiorno) is anywhere from Naples downwards.
There are essentially six different regions that make up the southern part of the country. Namely, those are:

Campania – Best known for being the home of Naples, Sorrento, the Amalfi Coast, and the islands of Procida, Ischia, and Capri.


Sicily – An Island off the south of Italy known for its cities of Catania and Palermo, the stunning island of Ortigia, and the Ancient Greek ruins in Agrigento


Puglia – A charming region close to the ¨heel¨ of the boot of Italy, known for its historic towns, unique ¨trulli¨ houses, and baroque architecture.


Sardinia – A large island off the west coast of Italy known for its gorgeous beaches bordered by turquoise waters, its regional cuisine, and its ancient ruins.

Calabria – One of the southernmost regions of Italy whose tip almost touches the east coast of Sicily. Some of Calabria's most famous sights include the capital of Catanzaro and Sila National Park which is a perfect place for hiking.


Basilicata – A region of Italy nestled between Calabria and Puglia best known for the ancient cave dwellings at Matera, and the gorgeous coastal town of Policoro.

15 Great Places to Travel in Southern Italy
Lecce, Puglia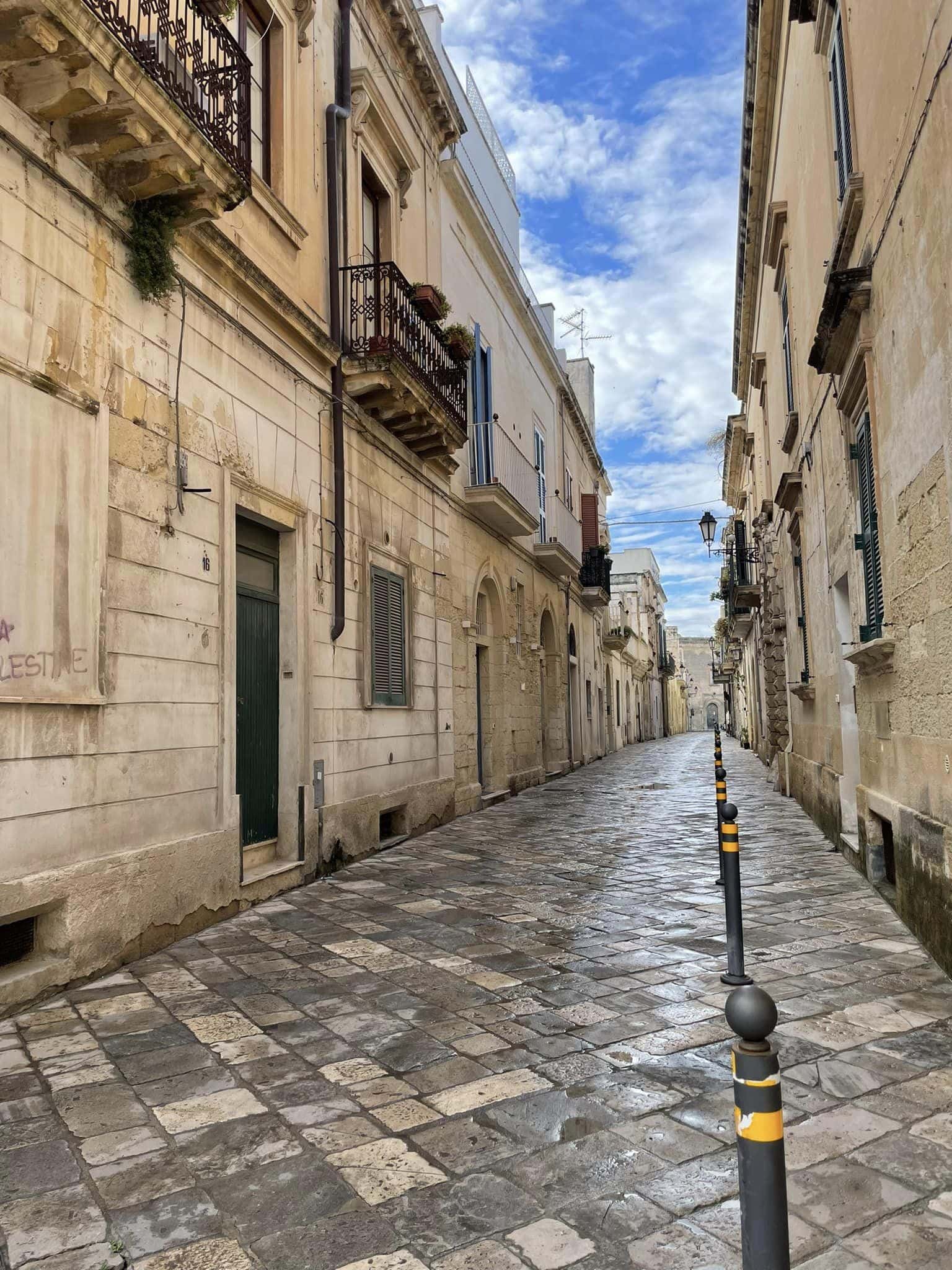 The gorgeous baroque city of Lecce awaits in the Salento plains of Puglia and is well deserved for a day or two's exploration. The city's rich history and spectacular architecture earned it the nickname of ¨the Florence of the South¨.
Lecce was founded by the Messapians, before being conquered by the Romans in the 3rd century BC and became an important centre for trade and culture. The sunbleached remnants of two old Roman amphitheaters can still be found in the city centre and often host theatrical and musical events.
Part of the joy of visiting Lecce is simply found in taking the time to get lost among its streets, passageways, and piazzas. The city is a photographer's dream and even after several days here, you still find that you are constantly discovering new nooks and crannies.
Lecce is home to a unique cuisine that is only found in this part of Italy. In particular, be sure to sample some orecchiette pasta – handmade pasta that is rolled in the shapes of little ears, and a pasticciotto cake filled with ricotta cheese or egg flan.
Capri, Campania
The glittering island of Capri needs no introduction. The gorgeous island, off Italys Amalfi Coast, has been a favourite getaway destination for the jet-set for centuries.
Even Roman Emperors built grand villas on the island and loved to spend their summers there. There are two main settlements on the island – Capri and Anacapri.
Capri exudes understated elegance – its cobbled streets and promenades are lined with Designer boutique stores and chic cocktail bars that attract a well-heeled crowd. Anacapri is a Mediterranean idyll, immediately recognisable by its whitewashed houses draped in bougainvillea.
Monte Solaro is the highest mountain peak on the island (589 feet) and it is possible to take a chair lift to the top to admire the views over the Bay of Naples. Locals affectionately refer to it as "Acchiappanuvole" or "cloud catcher".
Another one of the most popular things to do on the island is to take a tour of the Grotta Azzura (Blue Grotto). From Marina Grande, you can take a gondola ride into this picturesque natural cavern which is best known for its impossibly blue waters that are almost fluorescent.
You have to lean backward in the boat to fit as you sail inside, while the gondola operators sing out classic Italian folk songs.
Naples, Campania
The chaotic Campania capital is quite unlike anywhere else you will find in Italy (or Europe, for that matter). The city is best known for its labyrinth-like network of narrow streets and passageways only wide enough for Vespas to pass through, which twist and turn to reveal graffiti-laden piazzas and sweeping vistas over the Mediterranean Sea.
Naples is, of course, the birthplace of pizza. These days, snaked queues of tourists wait outside LAntica Pizzeria de Michele (Piazza Sant'Oronzo, 1) to try Margherita pizza at the same place that Julia Roberts ate in ¨Eat, Pray, Love¨.
But equally wonderful is the Pizzeria Port´Alba which dates back to 1738 and is widely regarded as being the world's first pizza shop. (Their ricotta cheese pizzas are not to be missed. Interestingly, their pizzas are cooked in ovens lined with lava from Mount Vesuvius!)
Spaccanapoli is the main street that runs through Naples, with views of Vesuvius in the distance. Meanwhile, on Via San Gregorio Armeno, it is always Christmas and you can shop for festive decorations year-round. 
Naples is safe, despite its reputation. It also makes a great base to take day trips out to places like Pompeii, Herculaneum, and the islands off the Amalfi Coast.
Bacoli and Baia, Campania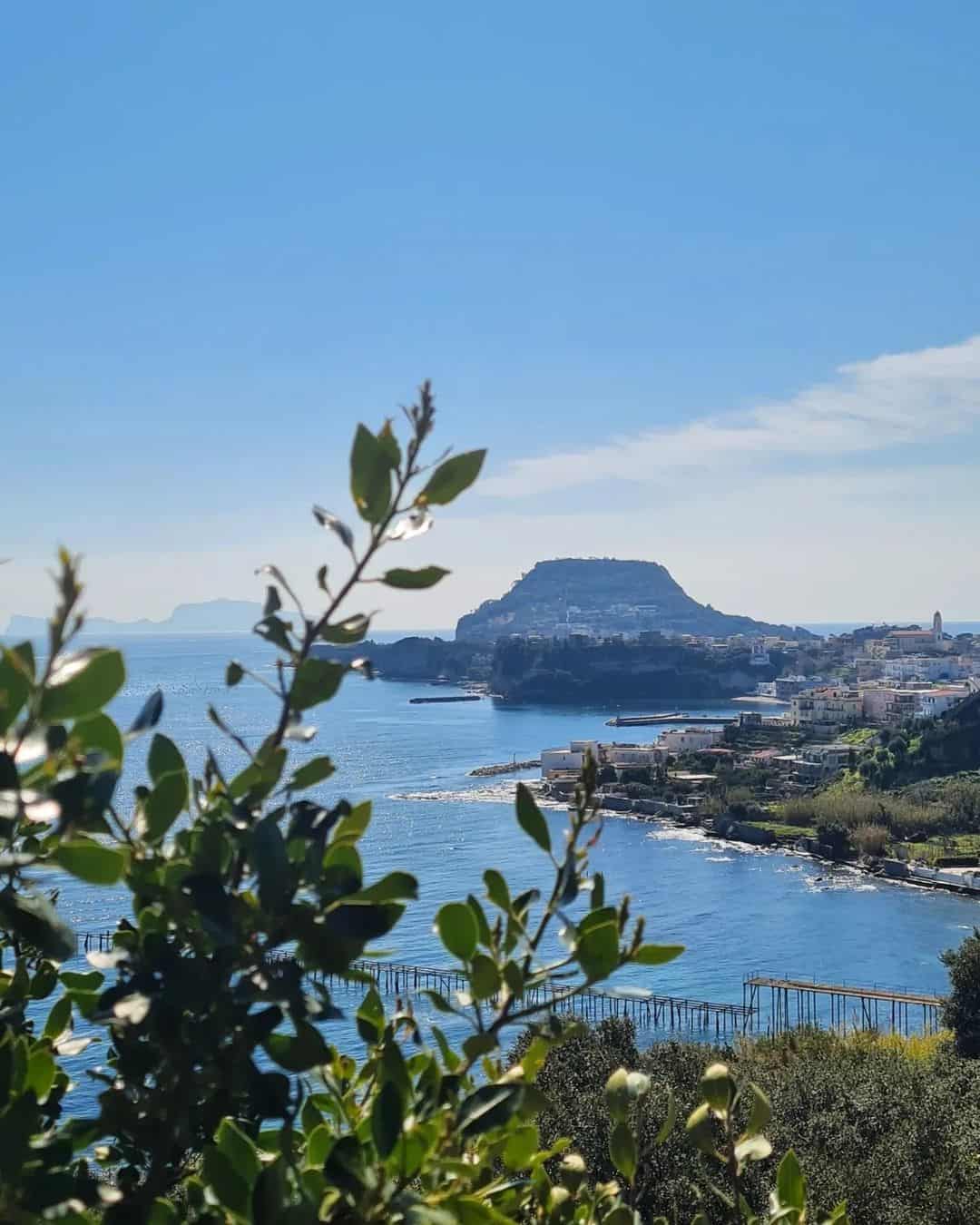 Bacoli is a beautiful little seaside town in the Campania region, just an hour north of Naples. During the summer months, when all of the tourists flock to the Cinque Terre, locals head in the opposite direction and head to Bacoli and Baia.
You can easily reach Bacoli by taking the Porta Circumvesuviana (Ente Autonomo Volturno S.r.l.) bus that runs almost hourly from close to Garibaldi station. Thousands of years ago, Baia was the Roman Las Vegas and Emperors would come here to party, gamble, and generally get up to no good.
Today, the Roman city of Baia is submerged beneath the Mediterranean Sea, although it is possible to scuba dive or take a glass bottom boat to see the ruins. Bacoli is home to some lovely bars, beach clubs, and pizzerias, particularly close to Miseno Beach, and along the banks of Lago Miseno (Miseno Lake) which makes a wonderful place to take an afternoon stroll.
Procida, Campania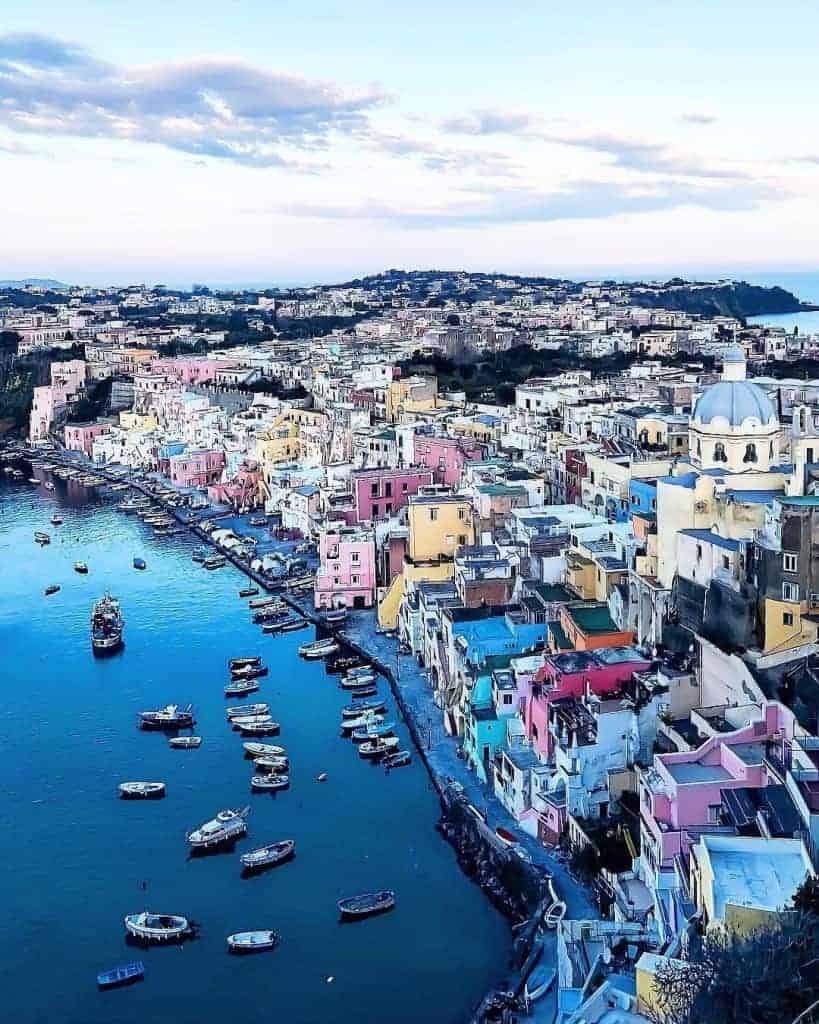 While Capri has been stealing the hearts of travellers for decades, Procida is a sleepy Italian island idyll of equal charm and beauty. The island is the smallest of the three that sit off the coast of Naples and can be reached in just 40 minutes from the ports of Sorrento and Naples.
You can easily walk the entirety of the island in just a day. (It only covers a surface area of 4.1 km²!)
Marina Grande (also known as Sancio Cattolico) is the main harbour in Procida. It is a great place to experience the sights and sounds of traditional Italian life – local fishermen pushing their boats out to sea in the morning, butchers preparing their wares outside salumerias, and stylish locals drinking espresso and eating sfogliatelles outside patisseries.
The Centro Storico is a lovely place to walk and take photos. From there, scale the walls of the Terra Murrata – a 15th-century walled medieval village on the upper part of the island.
Stop for lunch in Corricalla Bay and visit the Clifftop Monastery of Santa Margherita Nuova before spending the afternoon relaxing on one of the island's beaches.
Ischia, Campania
Ischia is the third of the three islands off the coast of Naples. It is known for its natural hot springs which make it a perfect place to relax and unwind, and its thermal waters are said to have healing properties that help cure various ailments.
Numerous spas and health retreats have popped up around the island in recent years. Some of the most popular and highly rated are the Thermal Park and Spa Aphrodite Apollon, the Negombo Spa, and Giardini Poseidon Terme.
(It is a good idea to book a time slot in advance for treatments during the summer.) R&R aside, Ischia is also known for its breathtaking scenery.
If you enjoy hiking and the great outdoors, the island offers the perfect opportunity to get back to nature. One of the most popular and rewarding trails on the island is the hike to the peak of Mount Epomeo, the highest point on the island, with panoramic views over the Phlegrean islands.
At the peak, you can visit the Hermitage of San Nicola, a small chapel carved into the rock that dates back to the 16th century. Several excellent wines are produced in the vineyards of Ischia (as well as on the volcanic soils close to Vesuvius on the mainland).
Ischia wines are predominantly produced using biancolella, forastera, and per 'e palummo grape varieties. At the local viniterias, you can organise a tasting of various local wines paired with local cheeses, cold cuts, and other charcuterie products.
Soleto, Salento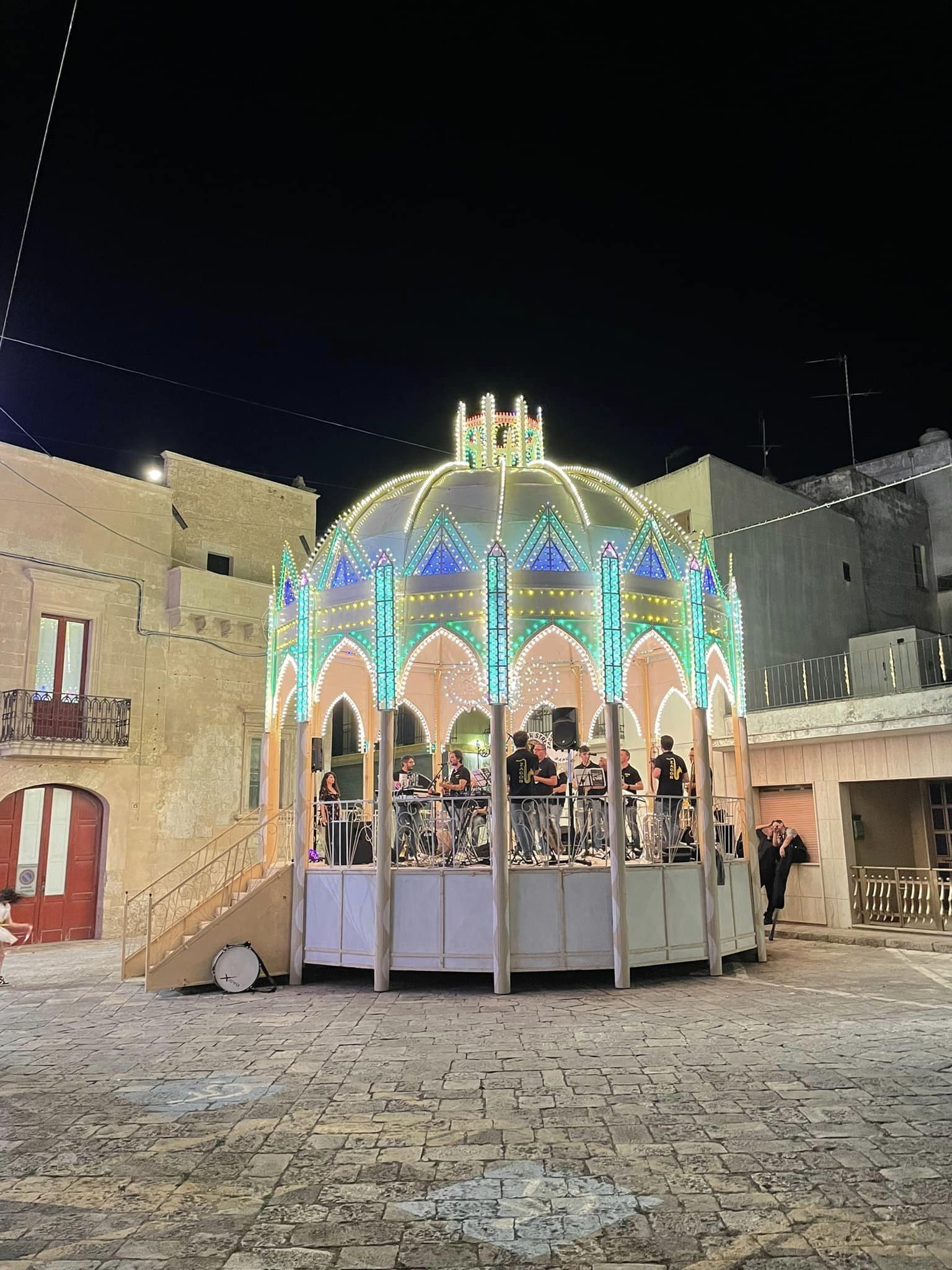 If you are travelling in the Salento region of Apuglia and you want to experience the ¨real¨ Salento away from the tour groups that trek through Lecce each day, you can venture out to some of the smaller towns and villages in the area. Soleto and Galatina are two such charming places that can be reached via a short train journey (45 mins) from Lecce.
Soleto old town is the oldest in the region of Apuglia and is filled with a number of quaint churches. The streets are just as picturesque as Lecce, yet without any tourists.
The Romanesque church of Santa Stefano dates back to the 14th century and contains several vibrant frescoes inside depicting scenes from the bible. Interestingly, a lot of people in the village are of Greek descent and Soleto is one of only nine villages in Salento where the ancient Griko dialect of Hellenophone origin is still spoken.
Alberobello, Puglia
Alberobello has emerged as one of the most desirable travel destinations in Puglia in recent years. Even if the name ¨Alberobello¨ doesn't sound familiar, chances are that you have seen this town on social media.
It is famous for its ¨trulli¨: small white-washed homes that have been constructed in peculiar cone shapes. Many of these buildings have been converted into guesthouses and Airbnbs which make great places to stay during your Southern Italy itinerary.
During the summer, the streets are crowded so for the best experience, you want to be up and out exploring by as early as 7-8 am. You may also want to consider venturing to the nearby town of Locorotondo if you want to head off the beaten path.
Matera, Basilicata
The city of Matera in the Basilicata region of Italy is often included in Puglia itineraries as it is only an hour away from Bari. It is home to some of the most unique landscapes in the country and is best known for its UNESCO-protected ¨sassi¨ area – unique cave dwellings carved into the mountainside.
At the end of the 19th century, Matera fell into extreme poverty and was often referred to as ¨the shame of Italy¨. Today, it is an up-and-coming travel destination that will capture the hearts of even the most well-travelled adventurers. (It was even featured in the 2021 James Bond Movie ¨No Time to Die¨.)
It is believed that Matera is one of the oldest continually-inhabited settlements in the world, with evidence pointing back to a Paleolithic settlement here more than 9,000 years ago. Dont miss the Casa Grotta Di Vico Solitario.
This cave museum depicts what life was like for Matera residents during the 18th and 19th centuries.
Agrigento, Sicily
Did you know that some of the most important Greek temples outside of Greece are found in Sicily? In Agrigento, you can find the ¨Valley of the Temples¨.
The region has been designated as a UNESCO world heritage site since 1997 and some of the ancient ruins here are remarkably well preserved. In particular, make time to visit the Temple of Concordia (along with the Temple of Hephaestus at the Ancient Agora in Athens, this is one of the best-preserved Doric temples in the world).
The Temple of Heracles is one of the oldest temples in the valley and the Temple of Olympian Zeus, and the Temple of Castor and Pollux should also not be missed.
Catania, Sicily
Catania is Sicily's second-largest city. Located on the eastern coast, it is often referred to as the ¨Naples of Sicily¨ on account of all of its narrow streets and alleyways.
Catania makes a great base for exploring some of the cute little beach towns of Eastern Sicily such as Aci Trezza and Aci Reale, as well as the more famous Taormina, Siracusa, and Ortigia Island.
The city sits on the base of Mount Etna which is visible from the seafront. If you want to, you can hike up the volcano with a local guide or take an ATV to one of the peaks.
Polignano a Mare, Puglia
Polignano a Mare is one of the most beautiful seaside towns on the Adriatic Coast of Puglia. The little town with its whitewashed buildings, has been built on top of a 20-foot limestone cliff overlooking the crystal-clear waters of the Adriatic.
The remains of several prehistoric human settlements have been found in the caves around the region. But for tourists, the main draw of travelling here for a day or two is the chance to eat mouthwatering Italian cuisine and ice-cold gelato along the seafront promenade and to swim and snorkel in the cerulean waters of Lama Monachile Beach.
Otranto, Puglia
Otranto is the easternmost town in Italy. It sits on the Adriatic coast in the Salento region and is just a couple of hours away from Lecce and Galatina.
It was one of the most important hubs for maritime trade during the days of the Roman Empire, and today, a portion of the population still makes a living from fishing-related activities. The cathedral of Otranto dates back to 1088 and is a spectacular structure whose interior walls are adorned with Byzantine frescoes.
Equally worthwhile is the 15th-century Castello Aragonese di Otranto which houses a museum that showcases the best of local history and culture.
Palermo, Sicily
The city of Palermo is Sicily's capital and a place that holds the title of being the most captured city in the world. Various different civilisations have controlled and conquered this land over the centuries and each has left its mark on the culture, gastronomy, and architecture of the area.
Corso Vittorio Emanuele is the main street in old town Palermo which connects all of the notable sites. There are some incredible churches, cathedrals, and convents around the city – be sure not to miss the Palermo Cathedral ("Duomo"), the Palatine Chapel, La Martorana, and the San Giovanni Degli Eremiti.
Capo, Ballaro, and Vucciria are interesting Palermo marketplaces where you can see locals haggling for fresh fruits and veg. When the sun goes down, head to the seafront at La Cala to enjoy an aperitivo with views over the marina.
Siracusa & Ortigia Island, Sicily
Siracusa, and Ortigia Island are a highlight of any Sicily itinerary. Once upon a time, Siracusa was controlled by the Greeks and it was considered a far more important and beautiful Greek settlement than Ancient Athens!
The historic centre of Ortigia is formed of narrow passageways lined with traditional stone houses. The buildings house boutique stores owned by independent designers, art galleries, and quirky coffee shops, and the streets of the island ooze effortless sophistication at every turn.
At night, many of the bars and restaurants here host live musicians that perform Dean Martin, Frank Sinatra, and rat pat classics.
Things to Know Before Travelling to Southern Italy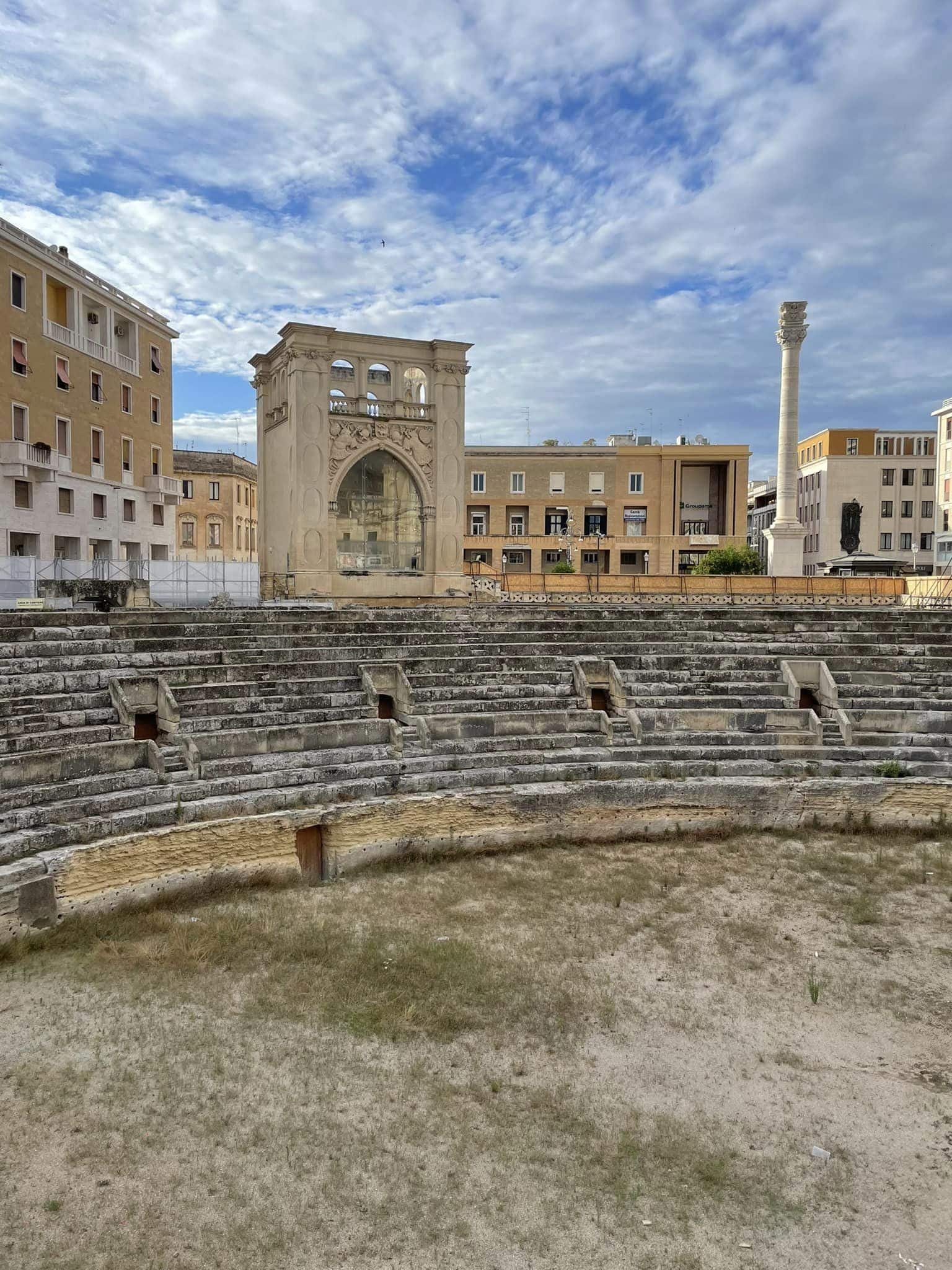 Now you have some inspiration as to the best places to travel to in Southern Italy, we will look at some useful things to know before you set out on your trip. Life moves at a slower pace here and things can often feel a little more chaotic and disorganised when compared to other countries or even in comparison to other parts of the Mediterranean.
Trains do connect a lot of remote towns and villages
You will often hear people commenting that you absolutely need to rent a car in Italy if you want to explore Southern Italy but honestly, it depends on where you want to go. Trains and buses do connect major cities to a lot of more rural towns and cities.
For instance, if you want to explore the Campania region of Italy, you can easily base yourself in Naples or Sorrento and take trains/the Circumvesuviana out to Pozzuoli, Caserta, Pompeii, Portici, and Herculaneum. Driving in Naples is a nightmare that you do not want to attempt unless you have to.
Even in Puglia, you can easily travel from Bari to Alberobello, Brindisi, Polignano a Mare, Monopoli, Lecce, Ostuni, Gallipoli, and a lot of smaller towns and villages by simply using trains and buses. Intercity trains often cost no more than just a couple of euros.
This is often a lot more economical than renting a car, even in the low season. Not to mention, you don't have to worry about the challenge of driving in Southern Italy.
When you are planning your trip, jot down all the places that you want to go and try and formulate a logical route between them all. If you can easily get buses and trains between them, great.
If not, you can start to look into organising a rental car for all or part of your trip.
But you need a car if you want to venture really off the beaten path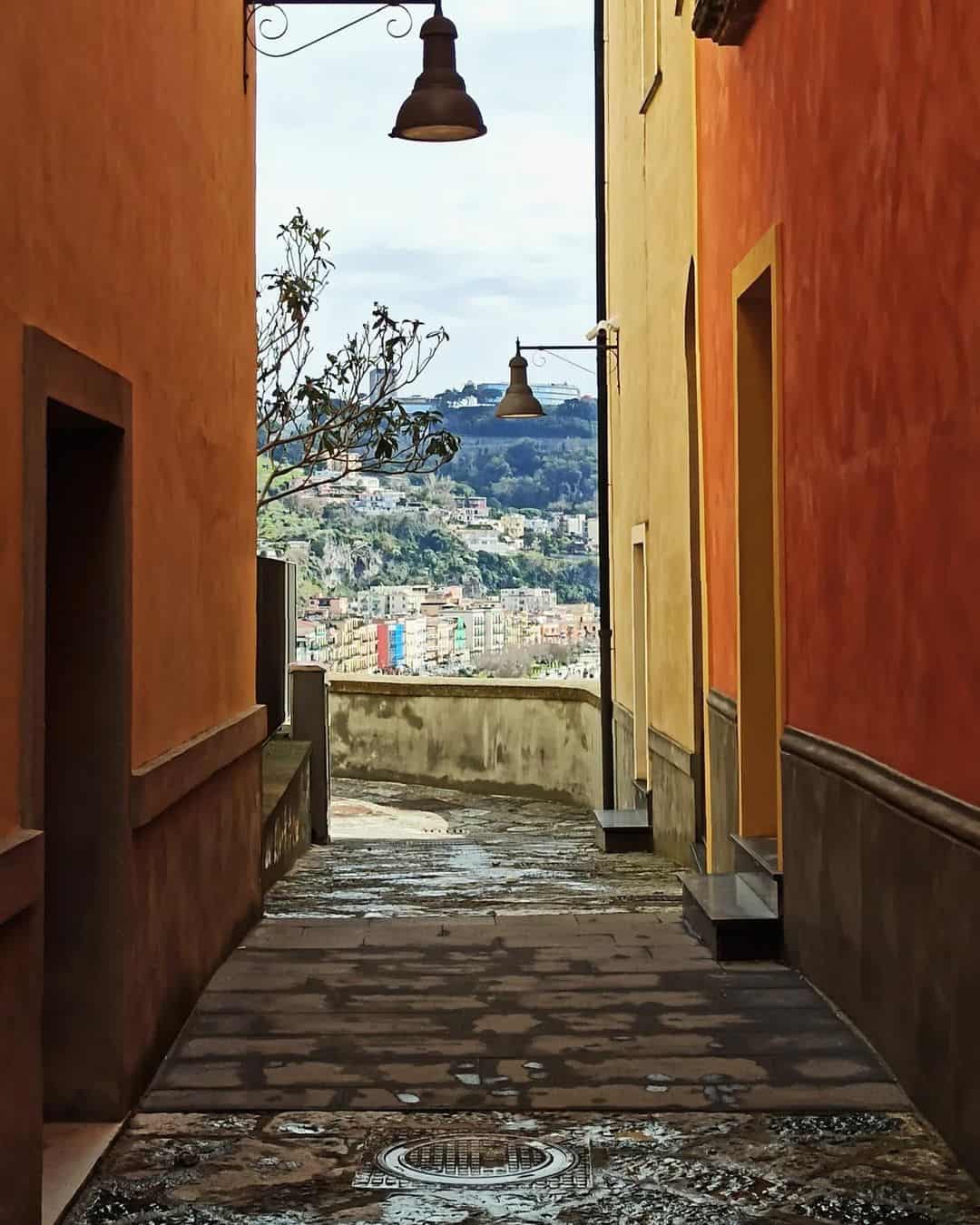 You can easily get by in Southern Italy without a car so if you don't feel comfortable driving abroad or you can't drive, this isn't a destination that you need to write off completely. That being said, having access to your own vehicle can open a lot of extra doors and opportunities for you.
Some smaller villages, archeological sites, beaches, and national parks may not be serviced by public transport. Or alternatively, they are very awkward to get to and require multiple changes and different trains/buses.
Renting a car gives you a lot more freedom and flexibility during your trip and means that you are not at the mercy of a public transport schedule. Discover Cars is a great platform to use which allows you to compare and contrast the prices between different rental companies so that you can secure the best deal.
The Mafia does exist but they don't care about tourists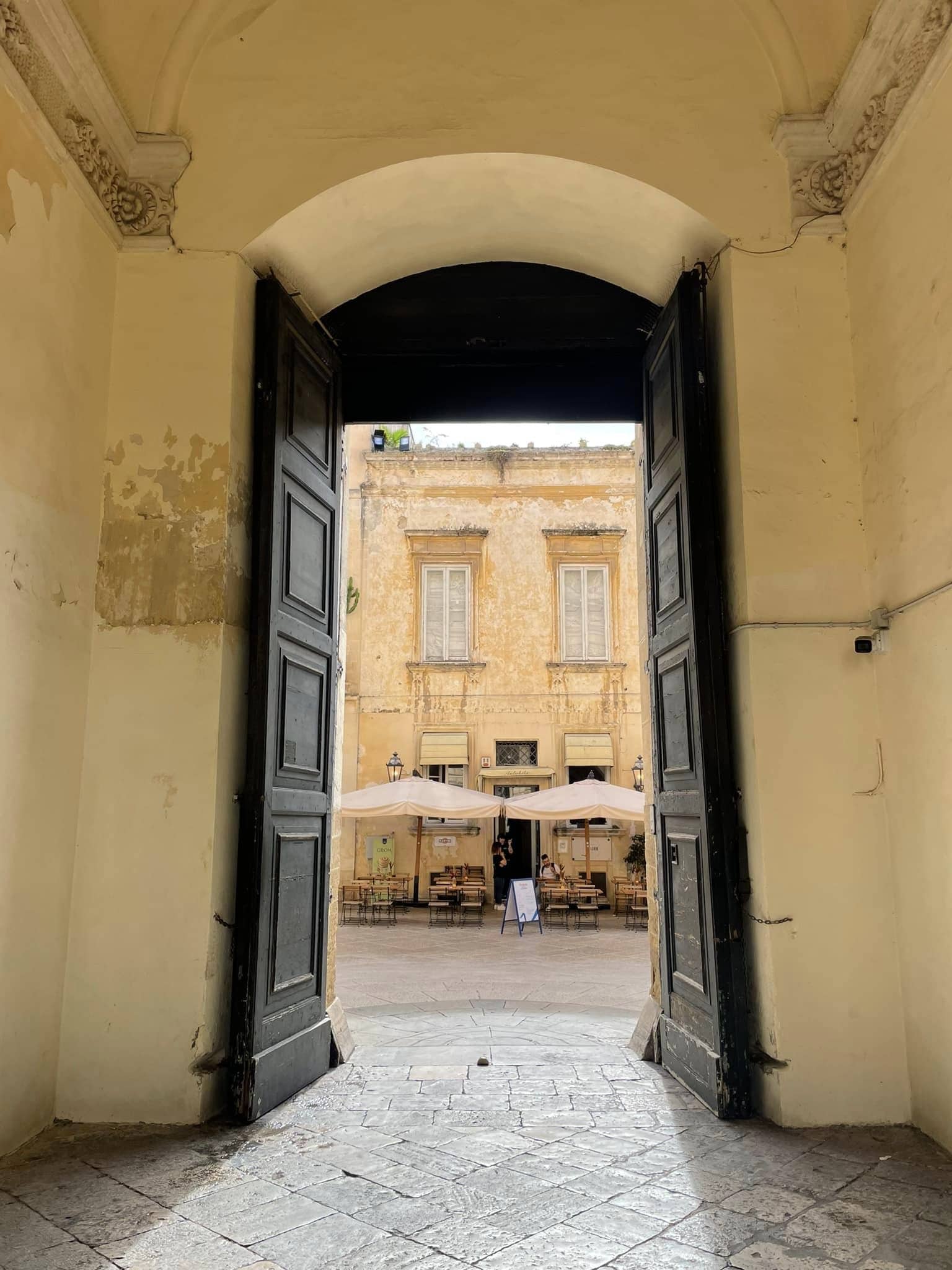 The Mafia is one of the first things that a lot of people automatically bring up at the sheer mention of travelling in Southern Italy. To be clear – yes, the Mafia does exist in Southern Italy, Sicily, and Italy on the whole.
The largest, and most notorious crime families are the Camorra in Naples, the Casa Nostra in Sicily, and the 'Ndrangheta in Calabria. These criminal organisations are so intertwined with the local communities that it would be impossible to spend several weeks in Southern Italy without somehow providing money to the Mafia.
In Naples for example, the Mafia controls the city's refuse collection! In other areas, the Mafia has an influence on political and civil matters, and in some places, like Corleone in Sicily, the local governments have had to close their doors because there was too much corruption.
But is this something that you need to be worried about as a tourist? No.
Rest assured that the Mafia are only concerned with their own dealings and are not looking to harm tourists. The chances of being in the wrong place at the wrong time in some kind of criminal clash are close to zero.
As a tourist, you could never accidentally wander off into a dangerous part of town. (Even the sketchy parts of Naples are miles out from the centre and nowhere near any points of interest).
Don't go looking for trouble and trouble and trouble won't go looking for you. The Mafia is a highly organised crime network that is not interested in making a few euros by scamming or harming tourists.
And by the way, it's rude to keep asking about the Mafia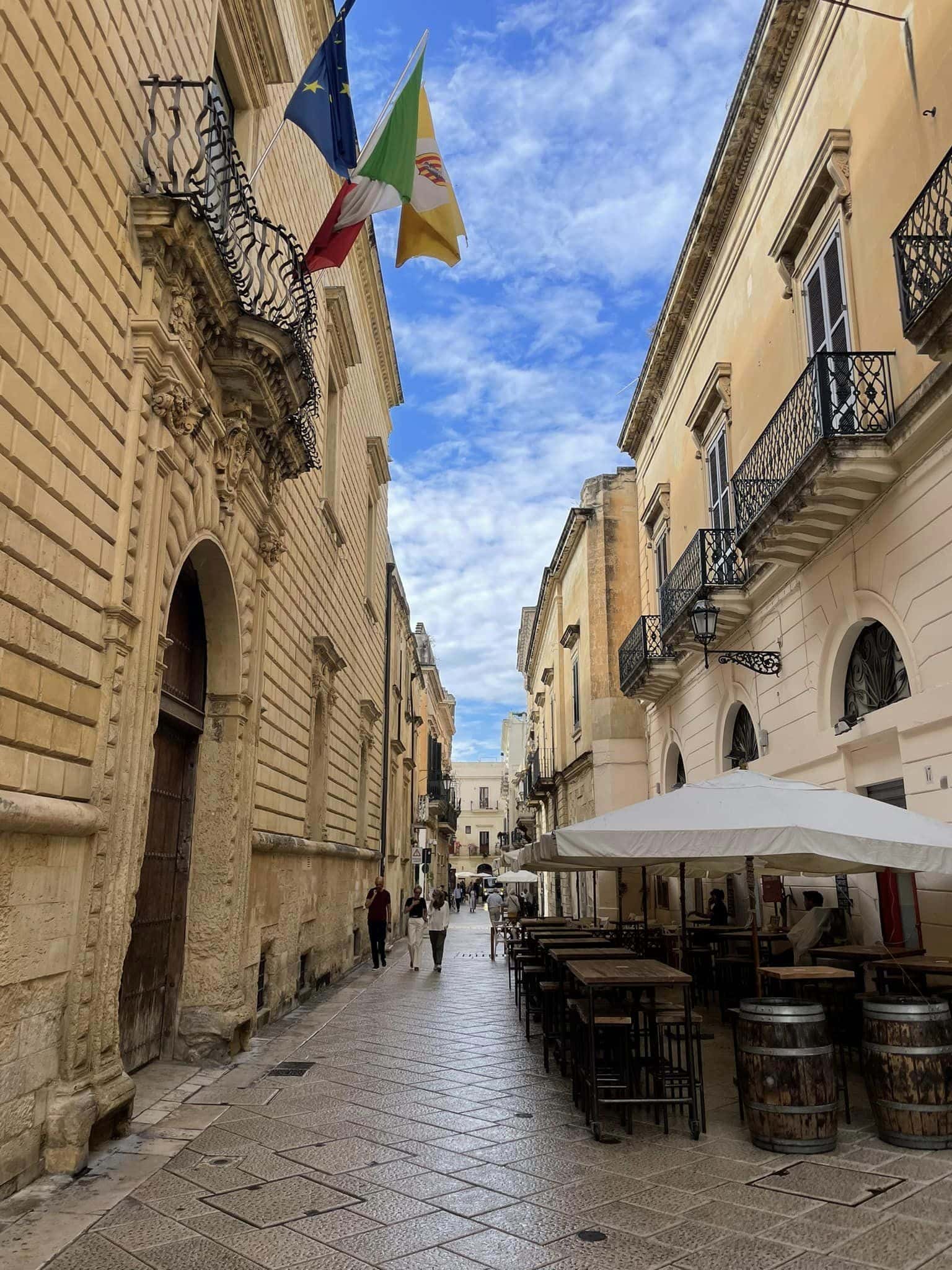 While a lot of tourists consider Southern Italy to be synonymous with the idea of the Mafia, many of them will often make comments about the Mafia or ask questions. Commenting things like ¨those people are well dressed/they have a nice car – are they in the business?¨ even jokingly is offensive.
A lot of small business owners in Sicily, Naples, and other Southern Italian cities are forced to pay a sort of Mafia tax known as ¨pizzo¨. Those who have refused have had their businesses threatened or set on fire.
So while jokes about ¨The Godfather¨ and the Mafia might seem funny to you, for Southern Italians they are not.
English is not widely spoken
On the whole, English is not widely spoken in Italy – even in destinations frequented by tourists like Rome, Venice, and the Amalfi Coast. When you start to head further south, you will find that virtually nobody speaks English – even in hotels and tourist-facing roles.
Obviously, it isn't realistic to expect yourself to become conversational in a language before you travel to each new country. However, learning a small handful of words and phrases in Italian can really go a long way.
Some useful phrases are detailed below. It also helps to have Google Translate installed on your phone so that you can easily communicate with people.
If you find yourself in an interaction where it is hard to get what you are trying to say across, you can simply type down what you are thinking and then show the person the translated message in Italian on your screen. (Or hold up your phone and have it play out the translated audio clip in Italian).
Useful Italian words and phrases
Ciao – Hi/bye (informal)


Salve – Hi (more formal)


Buongiorno – Good morning/Good day


Buonasera – Good evening


Buonanotte – Good night


Il conto, per favore – The bill, please


Posso usare il bagno per favore? – Can I use the bathroom, please?


Piacere – Nice to meet you


Quanto costa – How much is it?


Come stai? – How are you


Grazie – Thank you


Un tavolo per – A table for…


Uno, due, tre – One, two, three
People speak different regional dialects and slang
Another interesting note about Southern Italy is that people in different regions have their own local dialects and colloquialisms. Some Neopolitan and Sicilian dialects are almost entirely different languages in themselves!
Obviously, everyone understands the standard ¨formal¨ Italian so if you are able to master a few words, you will easily be able to communicate. (It's just that you may not understand some of the obscure phrases and proverbs used locally).
Sometimes people speak in idiomatic expressions. (E.g. ¨Ma cche staje facenn? O ppane?¨ is a Neapolitan phrase whose literal translation is ¨what are you doing? Making bread?" (e.g. What's taking you so long?)
Southern Italians are often more casual, modest, and laid back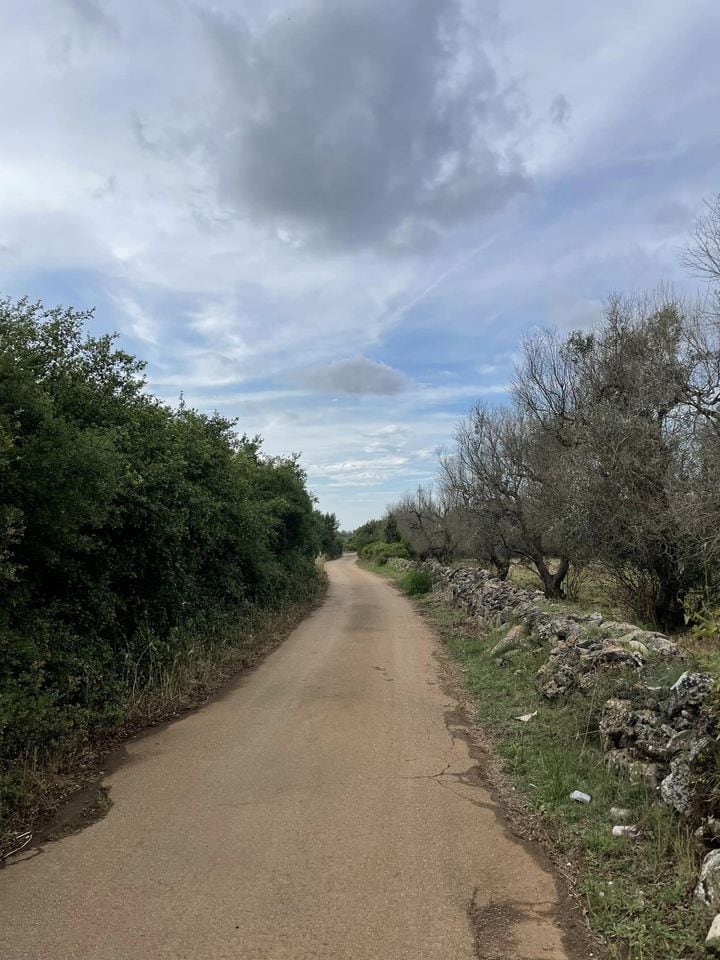 One of the most common (positive?) stereotypes about Italians is that everyone is always ultra-glamorous and well-dressed, all of the time. While people with money can be fashion-conscious and interested in labels, a lot of people in the South are more modest and casual in their approach to fashion.
People often worry about what to wear in Italy but you don't need to. Just wear whatever is comfortable for you – Southern Italians do.
Siestas take place during the middle of the day
In Southern Italian cities, towns, and villages, most businesses close during the day for ¨siestas¨. This tradition is strictly adhered to – to the extent that some villages almost feel like ghost towns in the middle of the day when everything is closed.
It is like walking onto the set of a zombie apocalypse movie! Different businesses follow different opening and closing times and until you get into the swing of checking when things are open, it can feel as though everything is always closed!
A lot of stores open in the morning anywhere from 07:00 am or 09:00 am until around 12:30 pm. Then, they close for siesta and open up again for a couple more hours from around 16:00 or 17:00pm.
Wifi is not great here – even in 2023!
These days when you travel, it is easier than ever to stay connected, even if you do not have a local sim card. Free wifi is virtually everywhere – most restaurants, bars, and cafes across the globe have free wifi for their guests and a lot of cities have free, password-less wifi for tourists.
That is, except for in Italy. The lack of wifi can be a headache here, particularly if you need to work remotely or stay online during your trip.
Most hotels do have wifi. However, many places (including airports and restaurants/coffee shops) simply do not have wifi, or they have it and yet the connection is too weak to use, or it requires a confirmation SMS to be sent to your mobile number, and the confirmation simply never arrives.
If you need to check something quickly, like directions on Google Maps or a confirmation email, it can make you feel like banging your head against a wall when you simply cannot find a connection anywhere.
You need to buy an Italian sim card or an E-Sim to stay connected
If you want to stay connected in Italy, you really ought to buy a local sim card or an E-Sim. Tim and Wind are two of the main Italian network providers and they offer affordable packages for tourists.
You will find Tim and Wind kiosks available at most domestic and international airports, as well as stores in most town centres. Another often more convenient option is to purchase an E-sim card before you go.
Companies like Holafly and Airalo offer Esims that you can easily install on your phone with just a few clicks and do not require a physical sim card. You can get month-long packages with fast, unlimited data for as little as $60 a month, as well as shorter packages for a week or a couple of days.
You need patience if you are going to use public transport
Trains in the south of Italy are generally comfortable, reliable, and on time. You can purchase tickets online via Trenitalia, and for most services, E-tickets are sent to your email address so that you only have to show the QR code to the conductor on board.
(In the past, taking trains in Italy was a headache because you always had to print a physical ticket and then validate it at the station. No more!)
Some Southern Italian rail services are a little slow and the trains are quite old. For instance, to travel from Lecce to Gallipoli, it takes almost two hours on the Ferrovie del Sud Est train because of the number of stops and the slow speed of the train. (Compared to, for instance, the Italian bullet trains that run between Pisa and Rome.)
Buses run even more infrequently and the schedules are sometimes seen as mere guidelines. If a bus is scheduled at 2 pm for example, you should be at the bus stop at 1.50 pm and be prepared for the bus to arrive anywhere between 10 minutes early to 30 minutes late.
It can be frustrating, but with the right attitude, it's part of the charm of travelling in the south of Italy.
Use the same common sense precautions as you would anywhere else
Southern Italy is no more dangerous than any other part of Europe. Opportunists often lurk in Italian cities that are frequented by tourists and the main type of crime that you are at risk of being a victim of is petty theft or pickpocketing.
This can be easily avoided by making sure that you keep an eye on your personal belongings at all times. In crowded marketplaces and on public transport, always keep your bag in front of you.
In Naples, keep your bag tucked firmly under your arm. Many opportunists have snatched tourists' bags off their shoulders, for the tourists to see their backpacks with all their cards and money go whizzing off into the distance on the back of a Vespa.
Keep your passports and a spare credit or debit card locked away securely in the hotel safe and don't carry too much cash with you. If you travel frequently, you might want to consider investing in a theft-proof backpack like those offered by Pacsafe.
These offer additional security measures compared to standard backpacks and often come with a lifelong warranty. They are usually slash-proof, waterproof, and come with a TSA-approved locking system.
The cuisine differs in different regions of Southern Italy
Different parts of Italy have different regional specialties. Part of the fun is found in trying them all!
For instance, historically, Northern Italians would prepare more egg pasta dishes (e.g. tagliatelle, tortelloni, etc). Southern Italians were less affluent and made pasta using wheat or potatoes.
For instance, in Campania, one of the most popular local dishes is gnocchi alla sorrentina. This is made by cooking potato gnocchi in an oven with a sauce prepared with tomato sauce, basil, and mozzarella.
In Puglia, one of the most famous dishes is Cicera e tria – slightly spiced homemade pasta with chickpeas, and in Sicily, street food is King, with stuffed arancini balls (rice balls) filled with meat and veg being a local favourite.
One of the best ways to really immerse yourself in Southern Italian food culture is to take a food tour or a cooking class in each of the places you go.
You can cross between Sicily and the mainland by train
It is possible to take a train from mainland Italy to Eastern Sicily and vice versa. (The entire train goes onto a ferry!) Alternatively, you can take a ferry in either direction.
This makes it easy to combine a trip to Sicily with an exploration of Calabria, Puglia, Basilicata, or any other southern regions that appeal to you.
Scams do happen in Naples so be alert
The only major place that somewhat lives up to the grimy, sketchy reputation of Southern Italy is Naples. While Naples is a diamond in the rough and a wonderful place to explore, an increase in tourism in recent years has seen some unsavoury types try to take advantage of international tourists.
As an example, taxi drivers from Garibaldi station, Capodichino airport, and other ranks around the city will often make up a heavily inflated price on the spot and assume that as a tourist, you don't know the going rate. Tariff cards are placed in the back of each cab and the taxi driver should turn on the meter.
But oftentimes they don't and lie and say that they do. So a journey that should cost €5 ends up being charged €20.
Check the tariff card and try and confirm the rough price with the driver before getting in the vehicle. Insist on them turning on the meter.
Nobody really cares if you order a cappuccino later in the day
Do a quick search around the internet and you will find a lot of travel guides about cultural faux pas not to commit in Italy and how not to look like a tourist. The reality is that you are probably going to stick out as a tourist whatever you do (especially if you don't speak Italian) – and that's ok.
Nobody expects you to change who you are to fit in. Italians are accommodating, welcoming people.
One of the most frequently mentioned ¨faux pas¨ is that you shouldn't order a cappuccino after midday. Honestly? Nobody cares.
While it's true that for Italians, a cappuccino is a breakfast drink, nobody is going to frown or scoff if you order one at 3 pm. If you fancy a milky coffee, you fancy a milky coffee!
Espressos arent everyone's cup of tea!
Consider travelling during the shoulder season if you can
Many regions in Southern Italy continue to fly under the radar and do not see a fraction of the tourists as seen in more popular destinations like Rome and Florence. However, some areas have started to see a steady trickle of tourists and the presence of tour buses in recent years – particularly Alberobello, Lecce, Polignano a Mare, and Bari.
The main tourism season in the Mediterranean runs from around May until late September. You can still find great deals on flights, accommodations, and car rentals during this time if you shop around and are willing to stay a little away from the central districts.
But you can definitely save some money by opting to travel in the spring or autumn shoulder seasons. (March to early May and October to early November). Since temperatures in Southern Italian cities often soar well above 35 degrees Celsius during the summer months, you may find you prefer the conditions in the spring and autumn.
Cash is still king, but since the pandemic, more businesses accept cards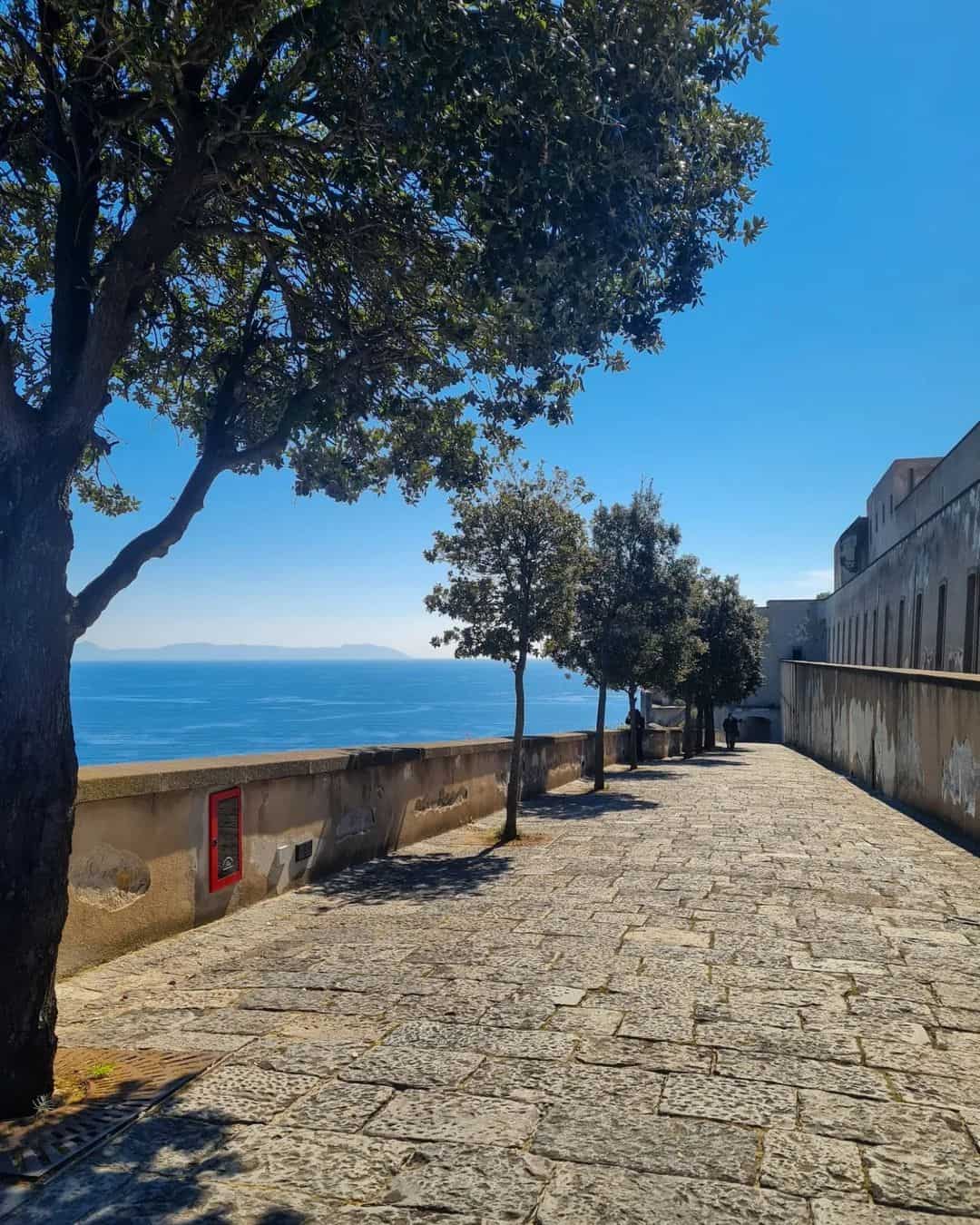 Up until a couple of years ago, you would struggle to pay by card in many smaller independent stores across Southern Italy. Cash is still definitely king in more remote areas but since the pandemic, more people have had POS machines installed and now accept card payments as widely as they accept cash.
Things move at a slower pace here
There is no sense of urgency in Southern Italy. Does not compute.
If you are waiting to be seen at a Pharmacy or a Bank or wherever else, you may catch the eye of the guy behind the counter. As he sees you, you walk forward in anticipation.
However, you must first wait for him to eat his apple, go and get himself a coffee, and show his colleague a funny meme on his PC. Then maybe just maybe he is ready to think about serving you…. but only maybe.
Street food is a big part of South Italian culture
Italian food is not just pizza and pasta. Eating out doesn't have to break the bank either. This is particularly the case in the south where street food is a prominent part of the food culture.
Here, a meal can be enjoyed for as little as $2. In Sicily, be sure to fill up on arancini balls, panino con panelle, and granita. In Naples, the street food of choice is the cuoppo or fried/folded pizza (pizza a portafoglio).
A "cuoppo" is essentially just a paper cone filled with a weird and wonderful array of deep-fried treats. You can find everything from meat-filled potato croquettes to deep-fried anchovies.
There is actually a Neapolitan phrase that states "everything tastes good fried, even the soles of your shoes!" While that statement is up for debate, it clearly seems to be the local mantra for preparing street food!
Naples is not as dangerous as people say
The Campania capital is one of the most underrated cities in the whole of Italy. Naples doesn't have the best reputation, and is often referred to as being "too dangerous".
Is Naples safe to travel to? Absolutely!
Bag snatchings, pick-pocketing and petty theft are often cited as reasons for Naples being dangerous. However, this kind of thing happens in cities all over Europe.
A study by the Italian authorities actually concluded that Rome and Milan see worse crime than Naples. That should be plenty of assurance that it is perfectly safe to travel in Campania.
Southern Italy Travel FAQs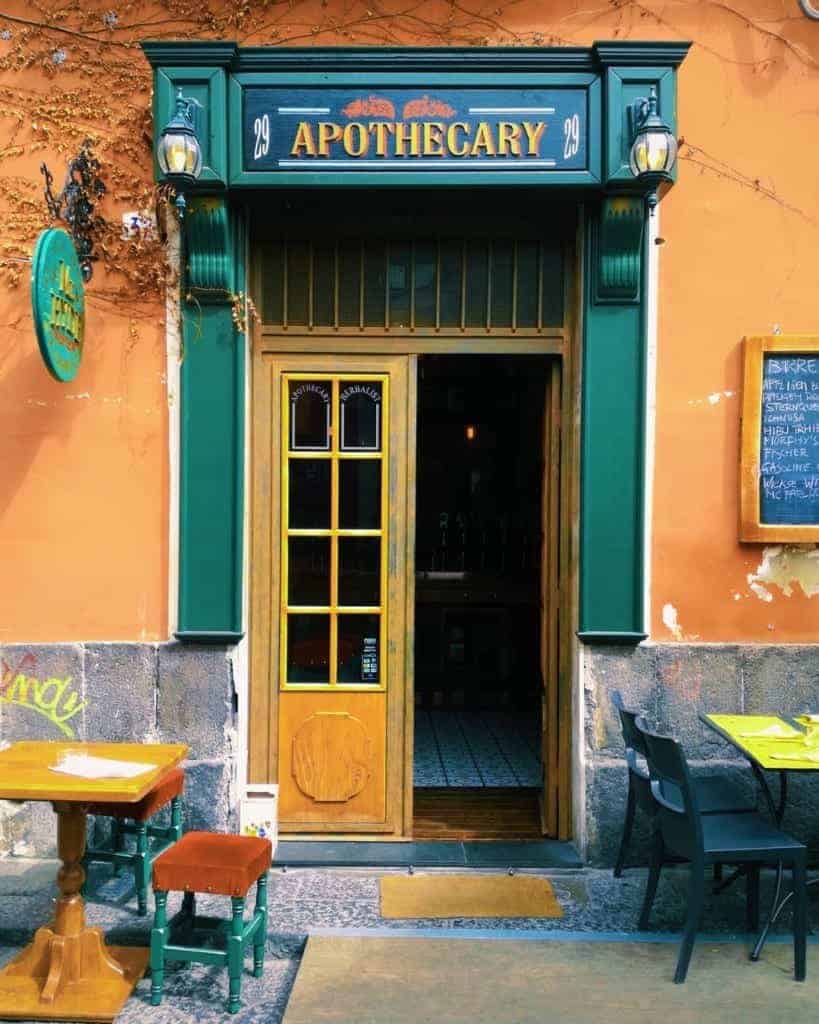 Do you have any further questions or concerns about visiting Southern Italy or planning a trip to Italy in general? The answers to some frequently asked questions on the topic are detailed below for your consideration.
Hopefully, you will find the information you are looking for there. If not, please do not hesitate to reach out!
What are the southern areas of Italy?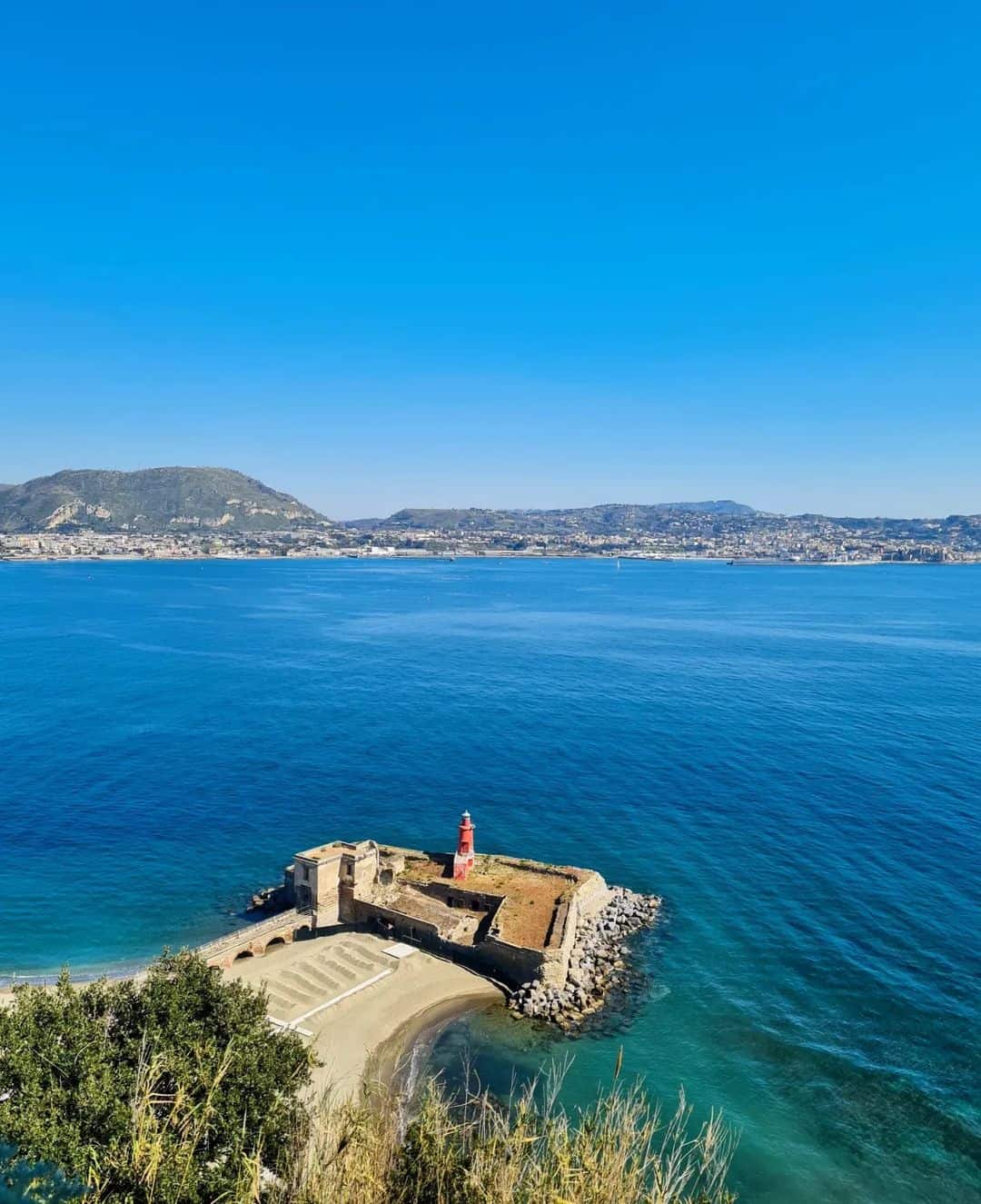 There are six key areas of Southern Italy. They are Calabria, Sicily, Sardinia, Basilicata, Puglia and Campania.
Is Southern Italy worth visiting?
Southern Italy is well worth visiting. There are some charming towns, islands and coastal regions in the southern part of the country and the gastronomy and culture differ a lot from that which you will find north of Rome.
Since Southern Italy is often overlooked, travelling here allows you to experience life in the ¨real¨ Italy and stay in towns and villages that don't see the same floods of tourists as more popular destinations like Rome, Venice, and the Cinque Terre.
What are the Southern Italians called?
Southern Italians are Italians, just like people from the north, central, east, and west parts of the country. There are also some somewhat derogatory terms that have been used to refer to people from this part of the country in the past.
For instance, historically, Northern Italians would refer to Southerners as ¨terroni¨ as they relied on agricultural work, whereas people from the north more often worked in white-collar work. (But this is an old-fashioned, offensive term that you shouldn't use during your time in Italy!)
Is North or South Italy richer?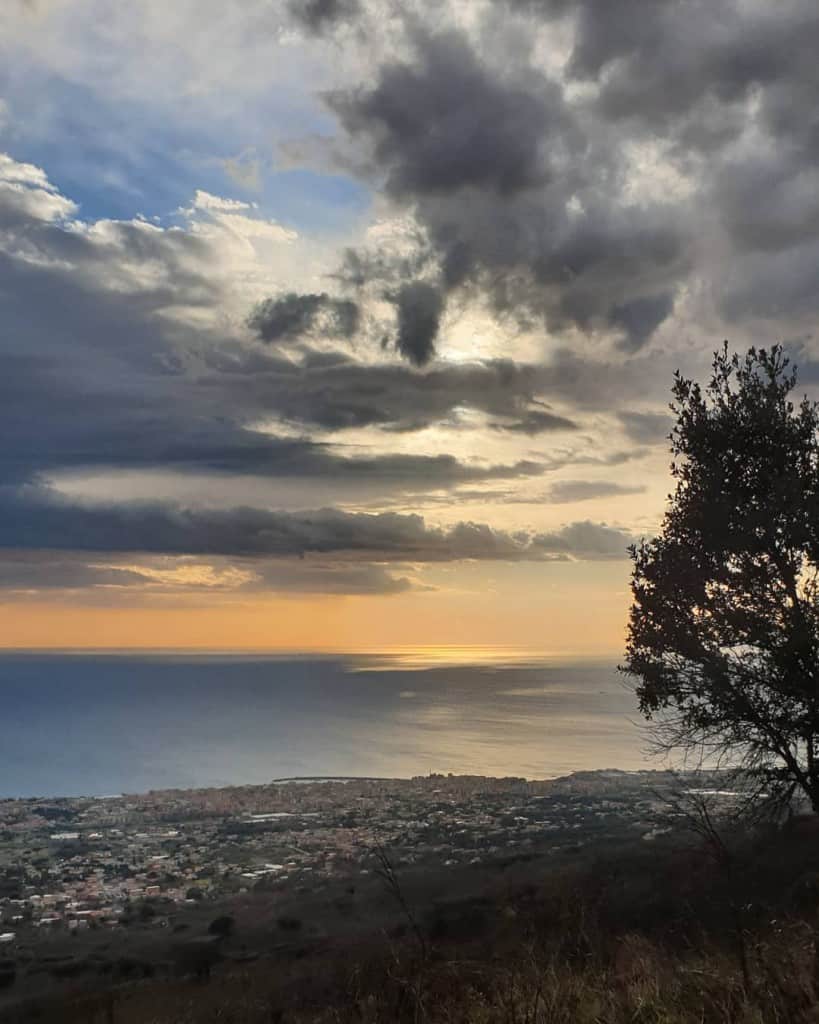 While tourism has improved the economy in the south of Italy in recent years, Northern Italy has always been regarded as the ¨richer¨ part of the country. The cities found here – like Milan, Bergamo, Genova, and Turin are more commercial and financial hubs whereas the south of Italy has historically been more dependent on agriculture.
Final thoughts on visiting Southern Italy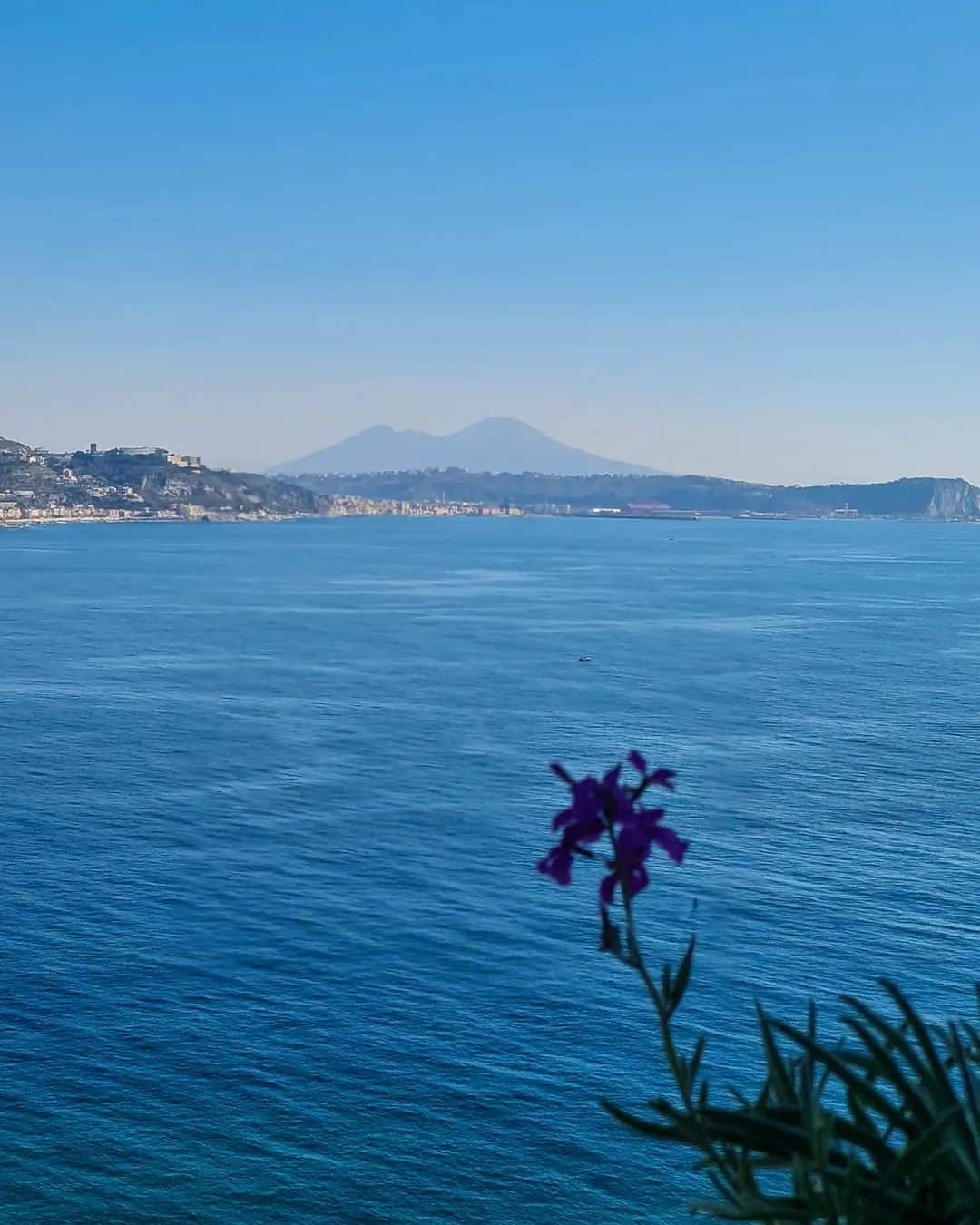 Southern Italy is a broad region that is made up of several different areas. It is deserved an entire Italy itinerary in itself, and you could easily base yourself here for months and find that you have barely scratched the surface in terms of all the things the area has to offer.
It is unfortunate, and ignorant that a lot of people start worrying and whispering about the mafia at the sheer mention of the south of Italy. Most people living in this part of the world are just trying to get by and live honest lives just like anywhere else.
Southern Italy is a very safe, and rewarding place for tourists to visit. If you plan a trip to a couple of towns, cities, or regions in this part of Bella Italia, you certainly won't regret it.
Safe travels! Andiamo! Xo
---