It can be overwhelming to decide what to wear in Italy when travelling to the Mediterranean country for the first time. After all, your Italy packing list will vary depending on which part of the country you are travelling to and what time of the year you are travelling. Then, of course, there is the question of trying to blend in, be comfortable and be stylish. In this guide written by someone who lived in Naples, we will look at everything you need to know when choosing what to wear in Italy.
When figuring out what to wear in Italy, the most important thing is always that you wear whatever you feel most comfortable in. Choose garments made of lightweight, breathable materials for the hot, humid summer months and embrace your personal style.
A lot of travellers often express anxiety and concern over the fact that Italians have a reputation for being glamorous and stylish. They worry that they will travel to Italy and then stick out like a sore thumb as a tourist.
Honestly – don't fret about it (fuhgettaboutit!).
Whether you wear the same clothes that you usually wear in your hometown or you shop for a whole new stylish Italian wardrobe when you arrive, people are going to know that you aren't from here. And that's okay. You don't need to look like you are local to every place that you visit to have pleasant travel experiences.
What to Wear in Italy in 2023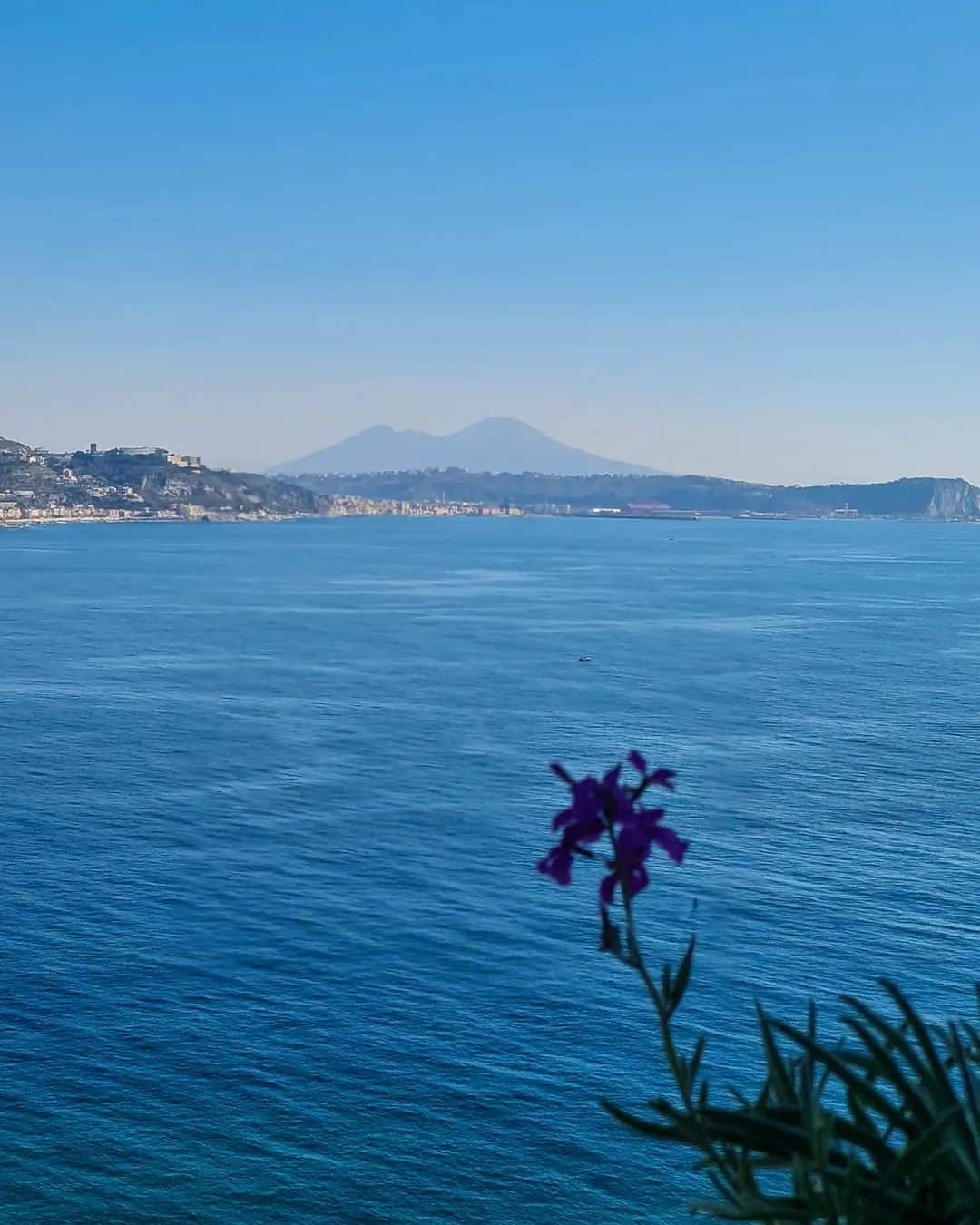 As mentioned, there are a couple of key things that you need to keep in mind when figuring out what to wear in Italy. Lets look at those in more detail.
The time of year that you are travelling
Italy makes a great year-round travel destination but most tourists travel here between May and September each year.
This is the hottest time of the year. In May and June, you can expect daily average temperatures between 25 and 29 degrees Celsius which is warm without being too hot but may still be hotter than what you are used to in your home country, so pack your summer wardrobe.
In July and August, daytime temperatures often soar above 35 degrees Celsius and it can get quite humid and sticky. Italy has a Mediterranean climate and although it is not hot all year round, most areas see milder winters than many other places in Europe.
The region you are travelling to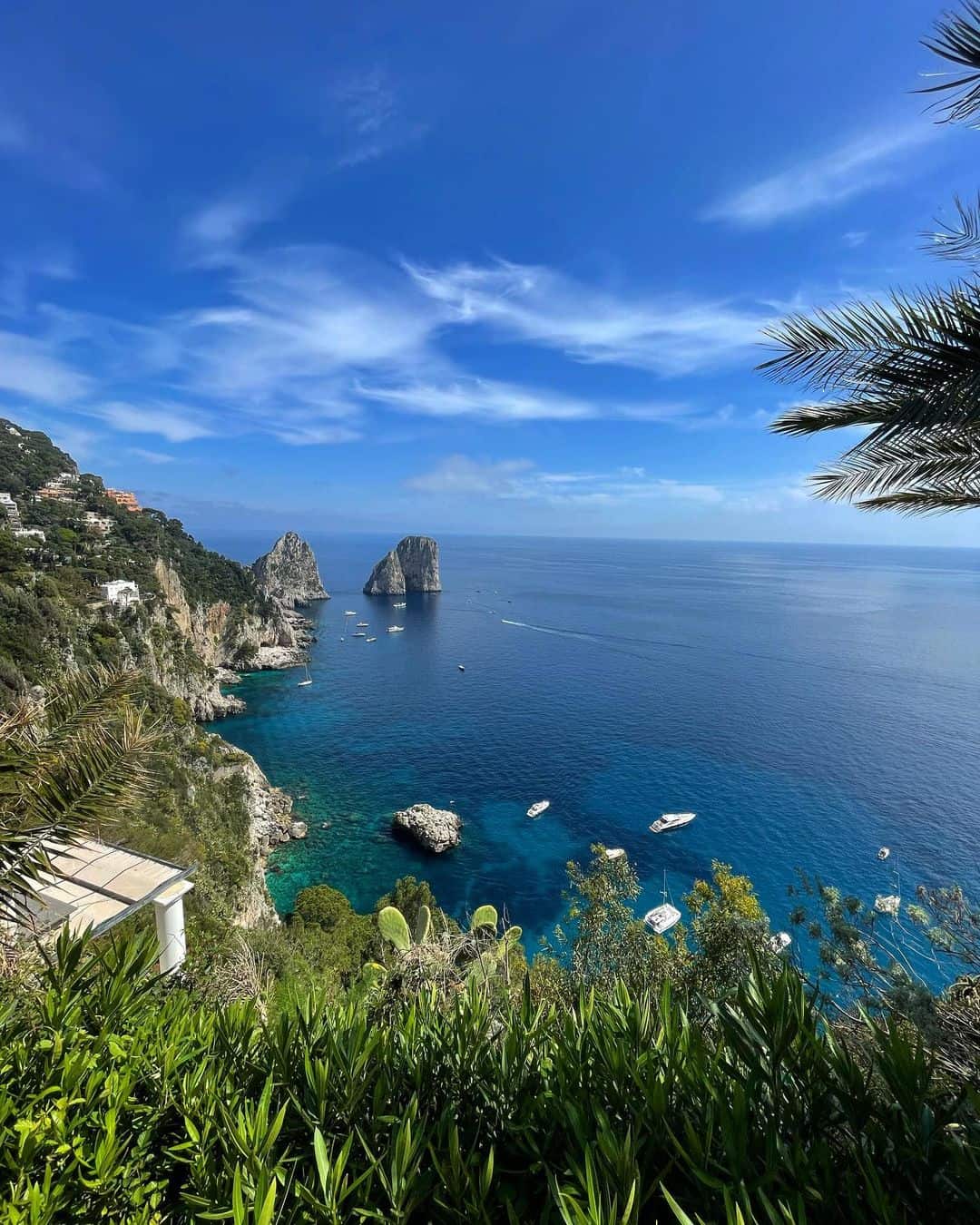 The Italian stereotype of being glamorous rings true, particularly in Northern cities like Milan, Treviso, and Turin. But you don't have to dress the same way and nobody is going to stare or look down on you for being casual.
In Southern Italy (Naples and Campania, Puglia, Reggio Calabria, and Sicily,), people have less money and they tend to dress more laid back (i.e. in shorts and T-shirts when it's hot, jeans and t-shirts out of season). Wherever you are traveling in Italy, people tend to be friendly and not pretentious.
For the most part, nobody really cares how you dress. If you are going to be spending 8-10 hours on your feet all day doing a bunch of city sightseeing, the most important thing is that you are comfortable.
For this, casual sundresses, jumpsuits, tailored shorts, and t-shirts are perfect. (Or for men, shorts, and T-shirts).
Occasions when you should dress up
If you are going out in the evening, particularly to upscale bars and restaurants, it is generally advisable to dress a little more formally. This still doesn't mean that you have to adhere to a black tie dress code or wear expensive designer labels.
A shirt, smart trousers, and closed black/brown suits for men are usually fine. Women can wear a smart dress or a pantsuit as they feel most comfortable.
Occasions where you should dress more modestly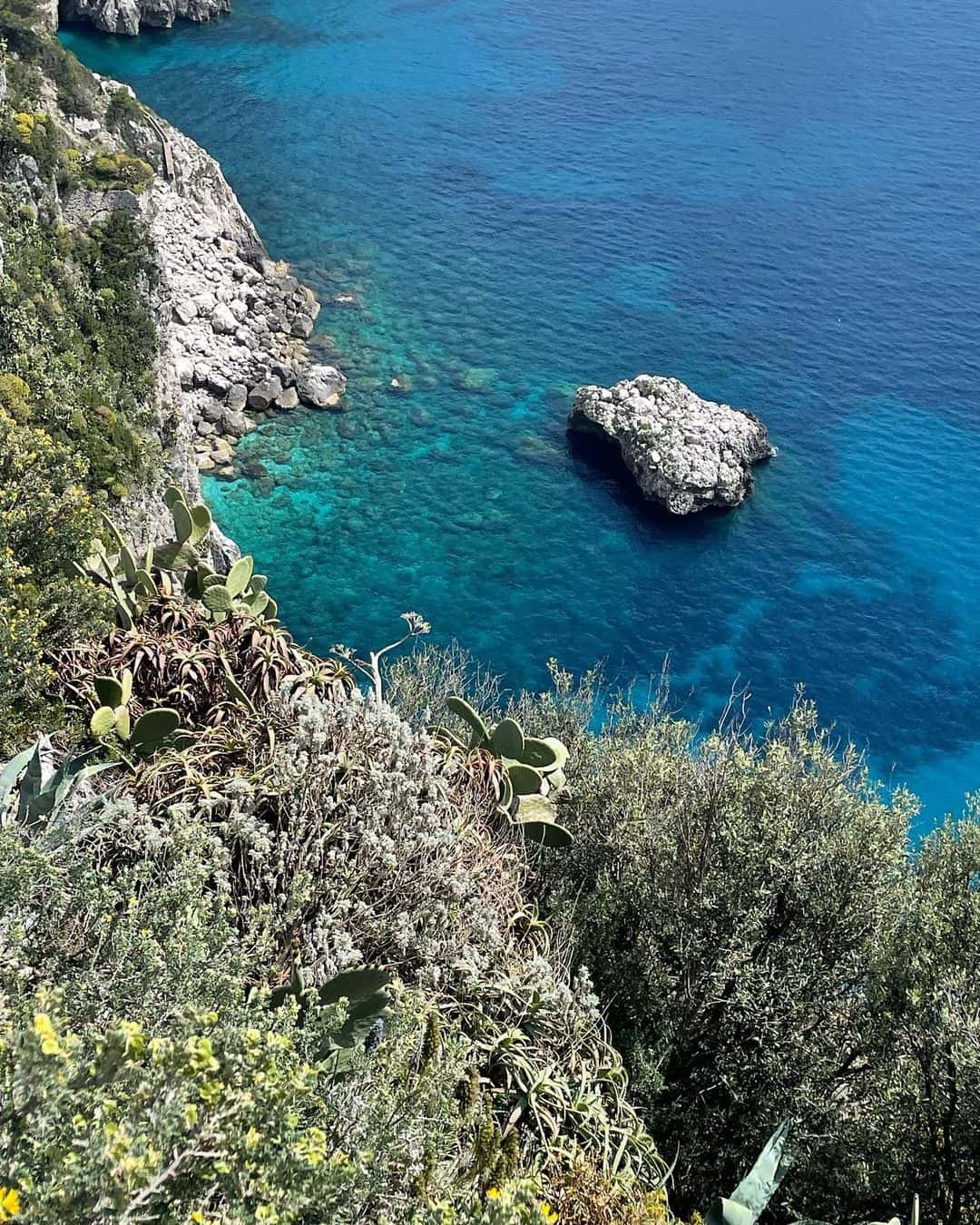 Most Italians identify as Roman Catholic but how religious people are varies dramatically from person to person. (Some people are devout Catholics that go to church every Sunday whereas others do identify as Catholic but are mostly secular).
In some churches (chiesas) and monasteries (monastero), you may be required to dress conservatively and cover up to be able to enter. This means covering your shoulders and knees and for women, not having cleavage on display.
A skirt to your knees is fine, but short shorts or skirts are not. Some churches may have signs at their entrances notifying you about their dress codes whereas others do not.
If you travel a lot, you could consider investing in a pashmina. That way, wearing sleeveless tops is not a problem.
You can keep it in your backpack and then effortlessly cover up whenever you stumble across an interesting church by draping it over your shoulders. The Vatican Museum in Rome is notorious for its strict dress code. (Just follow the rules mentioned here and you will be fine).
The activities you will be doing during your trip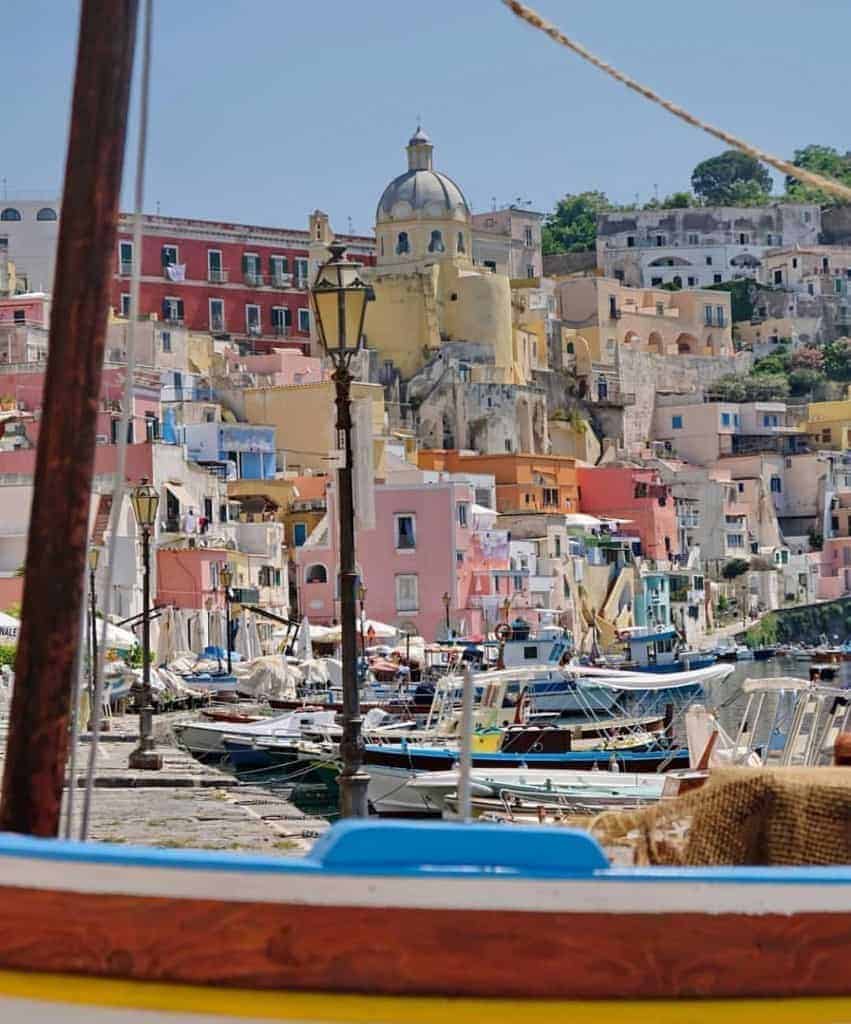 If you plan on having an outdoorsy Italian holiday rather than one that just revolves around city sightseeing, beaches, and archeological sites, you need to consider packing additional equipment. For instance, if you are skiing in the Dolomites or planning on hiking and trekking around rural areas.
A Suggested Italy Packing List for All Seasons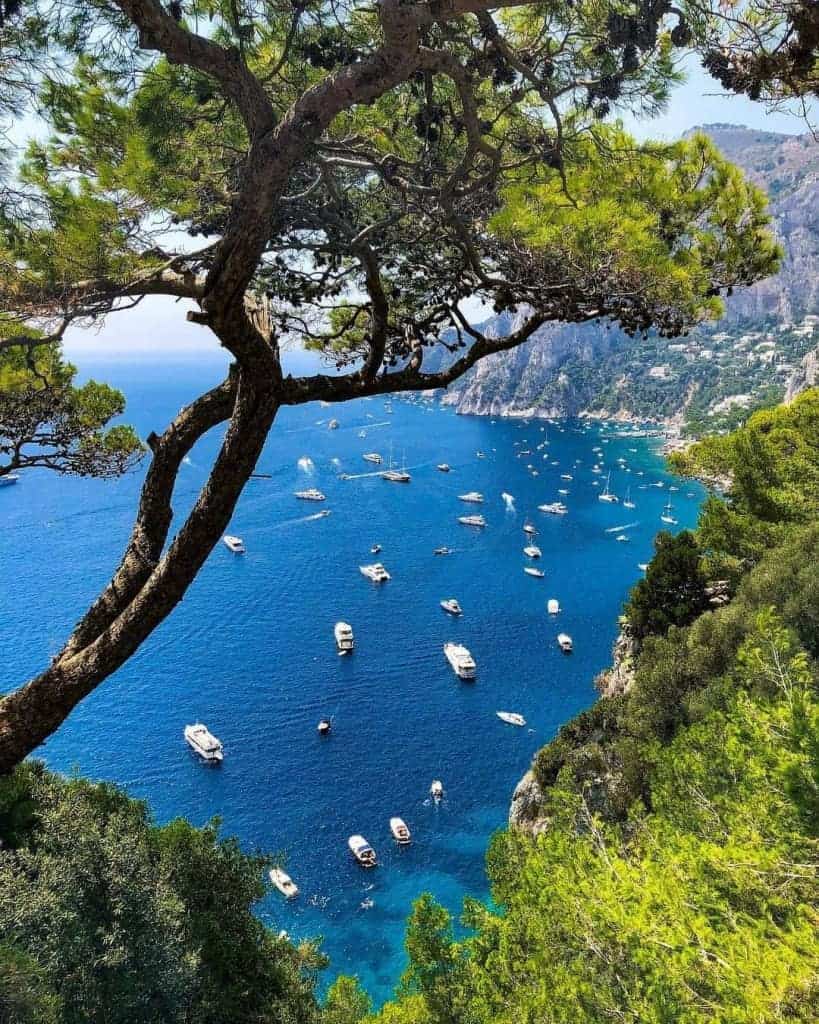 Now we have covered the basics of what to consider when choosing what to wear in Italy, let's have a look at what things you should include in your Italy packing list. Below, you will find a suggested Italy packing list for men and women for all seasons. (Spring, Summer, and Autumn/Winter).
We will also then look at what other accessories and travel essentials you should think about taking with you.
Italy Packing List for Spring and Summer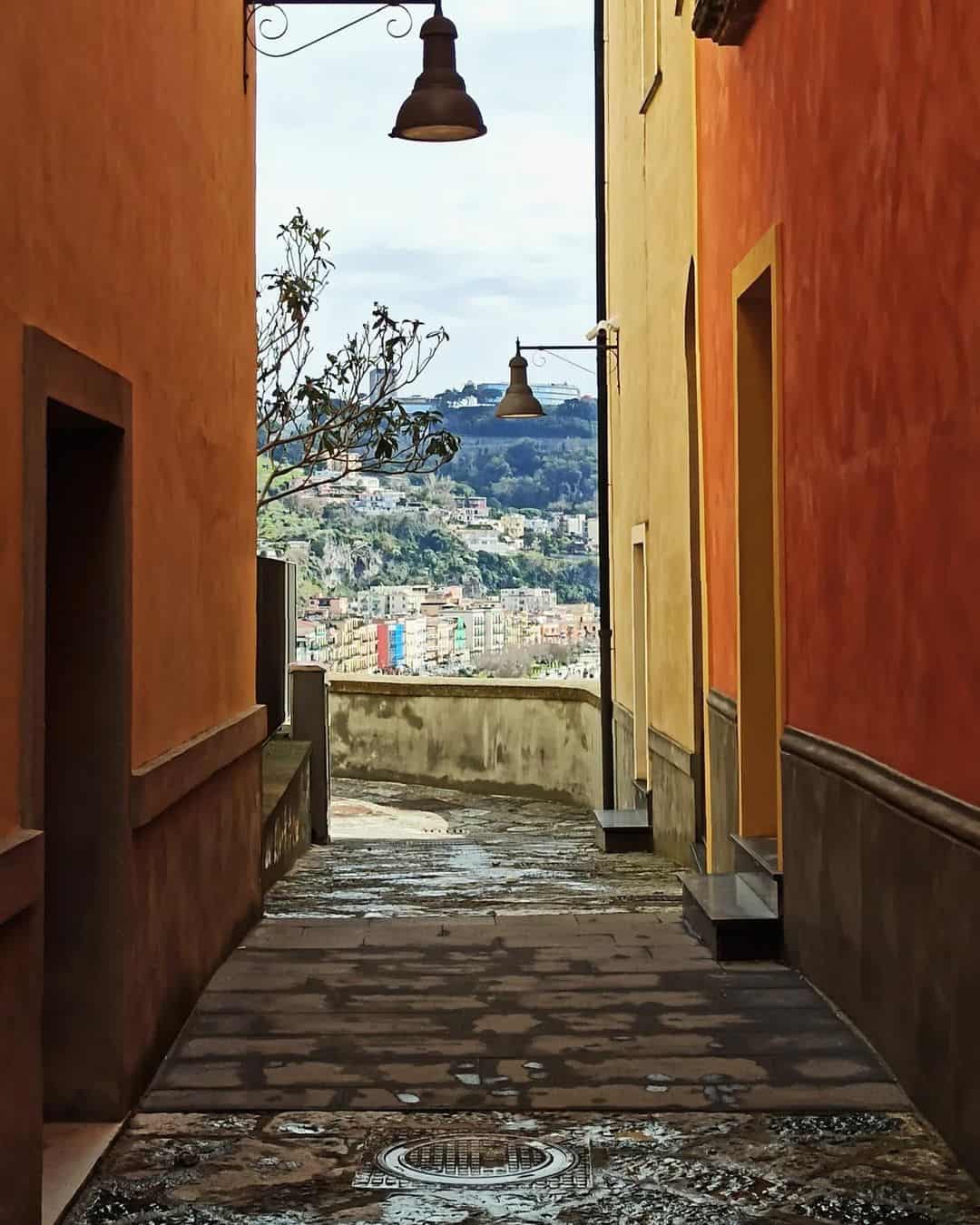 It starts getting warm in Italy in mid-May. Details of what to wear in Italy in May up until late October are contained in this suggested Italy packing list.
A comfortable pair of walking shoes/hiking sandals


Cute sandals for day-to-evening wear


A comfy pair of flip-flops for being at the hotel/Airbnb


A small backpack for city exploration


A small handbag for going out at night


2-3 pairs of comfortable shorts


3-4 casual tops or shirts


2-3 summer dresses


2-3 stylish dresses or evening outfits


2 light cardigans or jackets for the evenings


2-3 bikinis or swimsuits (depending on the location)


A sarong/beach cover


A small beach towel


Bras and pants


Light pajamas/nightwear


An umbrella or light rain cover
Comfortable hiking/walking shoes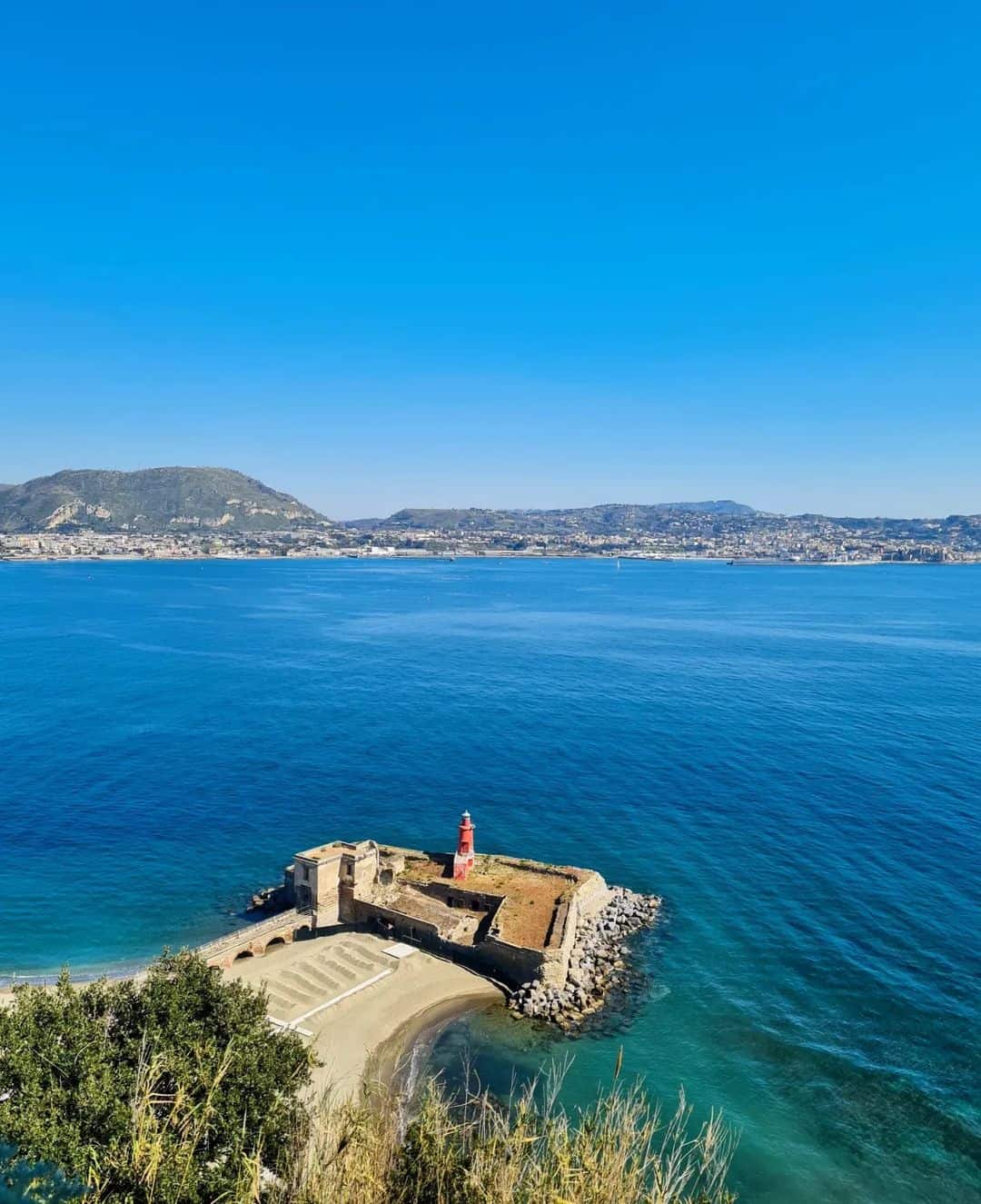 Chances are that you are going to be on your feet all day, for most days of your Italian adventure. Cities like Rome, Florence, and Venice are perfect for exploring on foot but do not underestimate the value of a really comfy walking shoe.
Hiking sandals are great for walking for extended periods. They may not be the most stylish shoes in the world but if you've just spent eight hours of your day exploring, queuing, and visiting museums, you will be really thankful that you invested in them.
Cute sandals are not so cute if they damage your feet or have you hobbling after a few hours. In the Autumn and winter months, trainers are great because they are cushioned. (Its just a bit too hot for them sometimes in the summer!)
Sunglasses
Sunglasses are an essential for travelling in Italy and anywhere in the Mediterranean. Italians love their oversized frames but the important thing to look for in sunglasses is their UV protection.
The sun's rays can cause irreversible damage even on cloudy days. Try to purchase sunglasses that offer 100% UV protection.
Polarised lenses are another nice feature to have. But polarised and UV lenses are not one and the same. Polarised lenses can help reduce glare and stop you from squinting.
Cute sandals/evening-wear shoes
Pack a stylish pair of sandals, heels, or dress shoes for evenings in Italy, going out for dinner, etc. Avoid thin stilettos if you can!
Many Italian city streets are paved with small cobblestones that are a nightmare to navigate in heels. This can make walking from one bar to another feel like you are participating in an assault course.
Comfy flipflops
Pack a comfy pair of flip-flops or Crocs for wandering around your hotel. Unless you are staying somewhere rather luxurious, your accommodation may not provide slippers.
Packing your own is much better than going barefoot! It is sometimes shocking how dirty the floors are in some accommodations and Airbnbs.
Small daypack
A cute little backpack of 5L or so in size is perfect to take with you when out sightseeing during the day. A bag of this size will be big enough to fit all of your essential travel items.
You can fit your camera, power bank, snacks, drinks, etc inside it, without it being too clunky to carry around. You may want to consider paying slightly more for a theft-proof backpack.
These bags are usually waterproof, slash-proof, and come with a TSA-approved locking system. So, if you are travelling through crowded markets or hectic buses, you have more peace of mind that someone is not going to get into your bag or slash it open with a knife.
Small handbag for nights out
Daypacks are practical but they are not exactly the most stylish items for pairing with an evening dress. Pack a small handbag that is big enough for all of the essentials, that you can take with you for meals and evenings out.
2-3 pairs of comfortable shorts
Since temperatures upwards of 35 degrees Celsius are not unheard of, you can't go wrong with a few pairs of comfy shorts.
You could also pack a pair of more stylish, fitted shorts. These can be paired with a nice top and are perfect for dining out or going for drinks.
3-4 tops and shirts
Pack 3-4 light tops and t-shirts so that you can mix and match them with your various shorts and bottoms. You can pack a few casual tees and a few classier alternatives.
3-4 summer dresses
Shorts and T-shirts are both comfy and practical. However, sometimes you also want something a little "cuter".
Light summer dresses are both stylish and light, perfect for the heat and humidity of the Italian summer. Look for natural materials like cotton and wool that will really help you to cool down on a hot summers day.
2-3 stylish evening outfits
A beautiful part of Italian culture is the fact that people tend to go all out and dress to impress when they go out for evening dinners and drinks. While dressing fancy is definitely not compulsory, it is a nice part of the experience.

Consider packing at least a couple of "nice" clothes for going out in the evenings. You may prefer stylish jumpsuits, smart dresses, or a combination of culottes and shirts – whatever you feel most comfortable in!
2 light cardigans or jackets for the evenings
It can get a little breezy and cool during the evenings in Italy, especially during late spring or early fall. Pack a light cardigan or jacket for heading out in the evening.
2-3 bikinis/swimsuits
Consider packing a couple of swimsuit options if you are headed to Italy in the spring/summer. If you are visiting coastal areas, you may want to spend a day or two at the beach.
Even if you are only headed to Italy for a city break, a lot of hotels do have pools and jacuzzis. So, it is worth taking a swimsuit or two. Take a couple so that you have another for use while one is drying.
Sarong/beach cover
Don't forget to include a cute sarong or beach kaftan in your Italy packing list. This is perfect for a little added modesty when you are strolling along the beach at sunset after a day of swimming and relaxing.
Some beachfront cafes and shops may not let you in if you are not covered.
Small beach towel
Most hotels do not allow you to take their towels for use at the beach. If you are travelling to a coastal location, don't forget to pack a light beach towel.
You could also pick one up locally and it can double up as a souvenir! Microfibre towels are a good choice as they are lightweight, and fast-drying, and sand doesn't tend to get stuck to them.
Underwear
It is a personal preference as to what and how much underwear you pack for your vacation. Try to pack a pair of pants for each day of your trip, and 2-3 bras if you are travelling for a week or two.
Umbrella/Rain mac
Summers in Italy are generally very hot and sunny but rain cannot be ruled out. I based myself in Catania, Sicily for several months one summer and it rained basically every day!
Hot, humid conditions can trigger tropical-style storms and heavy rains. Check the forecasts for your intended travel dates before you leave your home country. Pack an umbrella and maybe even a little foldable mac just in case.
Italy Packing List for Autumn and Winter 2023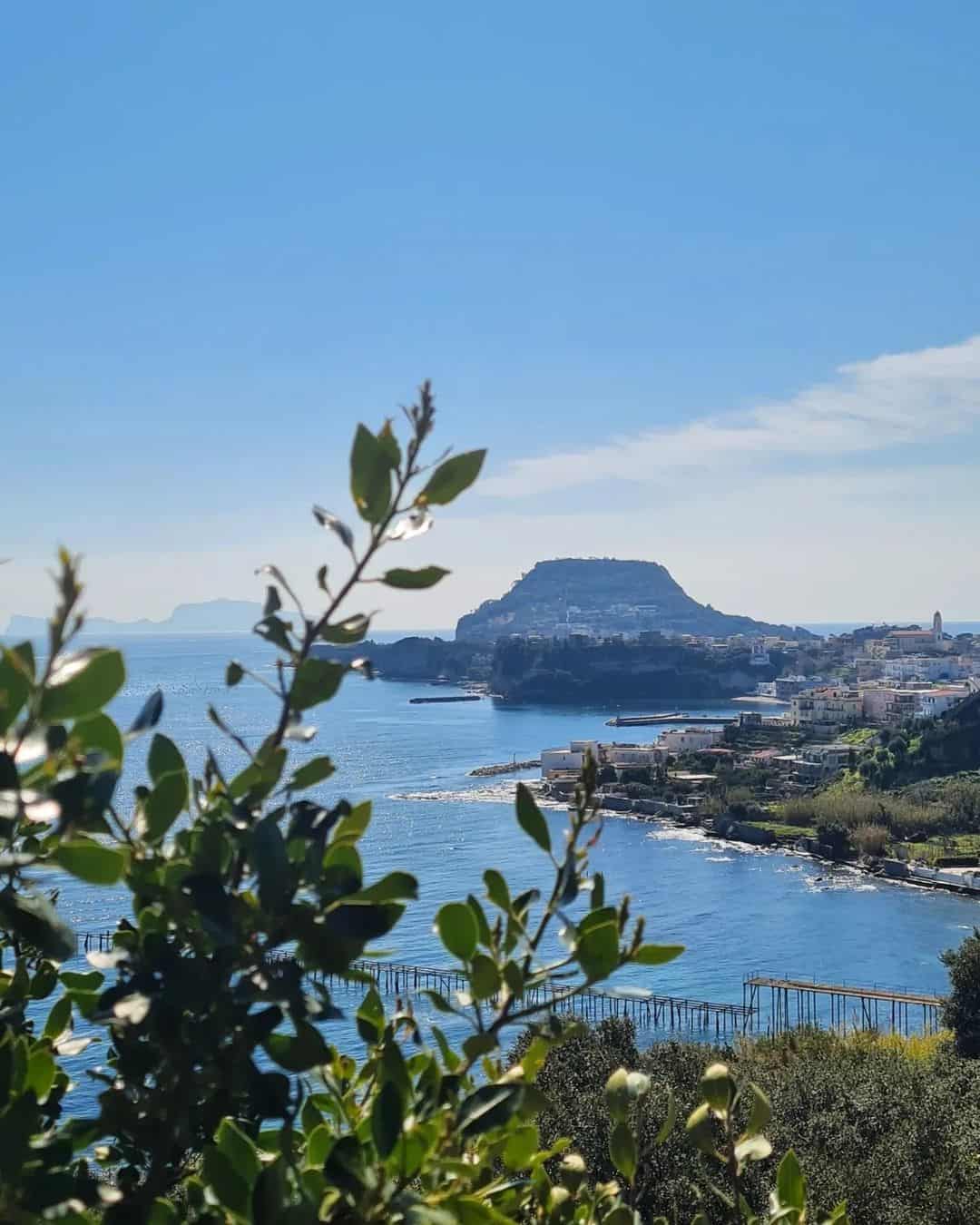 In most parts of Italy, the weather stays relatively warm up until the end of October. Despite the warm temperatures though, you can expect to see the majority of Italians donning their stylish Fall wardrobes as soon as the seasons turn.
Winters in Italy are relatively mild, but check the expected weather conditions before your departure. Suggestions on what to wear in Italy during the Autumn and Winter months are summarised below.
A comfortable pair of walking shoes/closed-toed sneakers


Cute shoes/ankle boots for day to evening wear


Comfy pair of slippers for your hotel/Airbnb


A small backpack for city exploration


A small handbag for going out at night


2-3 pairs of bottoms – either stylish knee-length skirts, culottes, or jeans


3-4 tops (mix of long sleeves and t-shirts)


2-3 stylish dresses or evening outfits


One long-sleeved dress


2 light sweaters


A warm coat or outer layer


A thick fluffy scarf


Cosy thermal socks (particularly if visiting Northern Italy)


Bras and pants


Pajamas


An umbrella or light rain mac
Italy Packing List:
Non-Clothing Items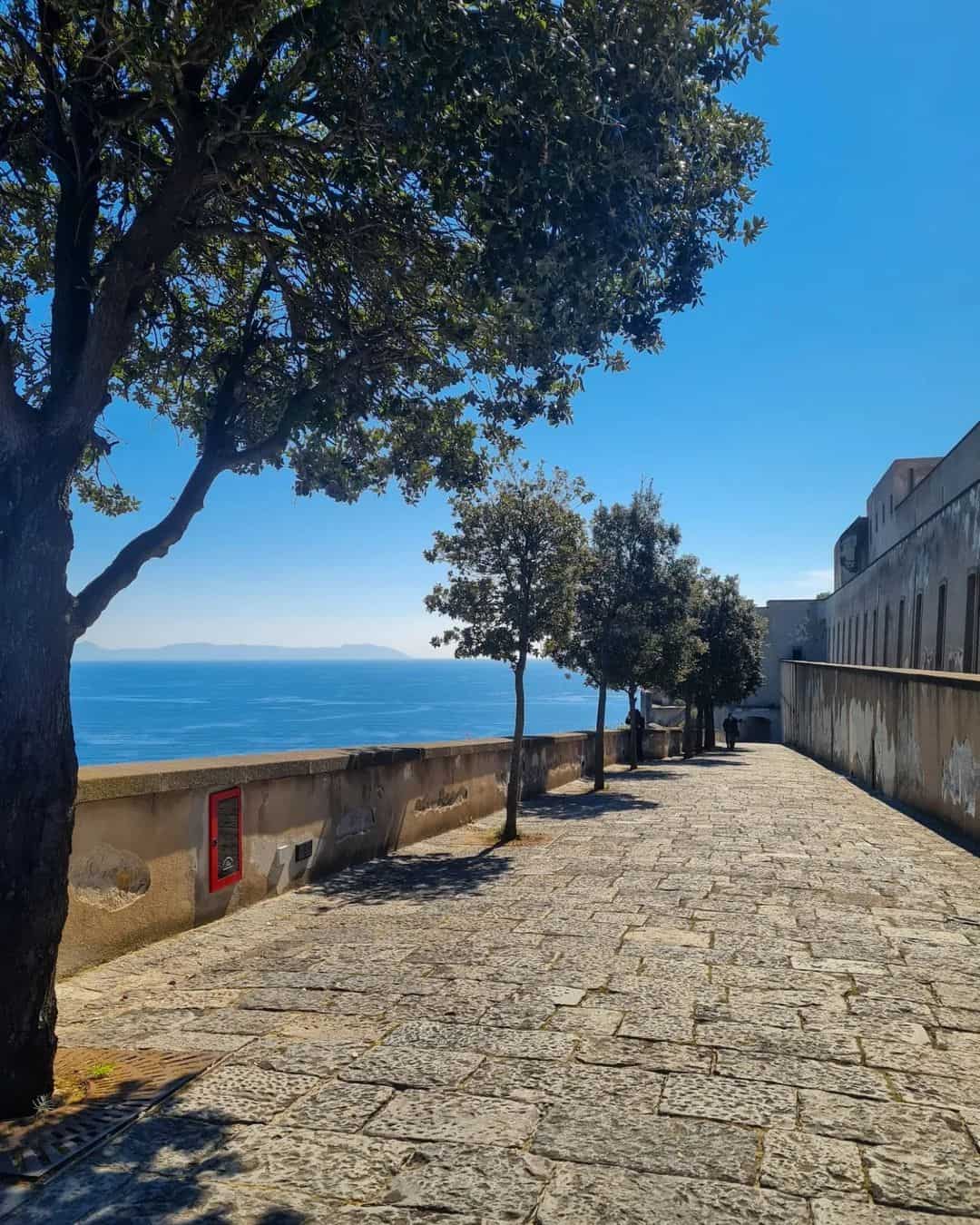 So that you don't forget anything, some non-clothing items that you should include on your packing list, that are equally important, are summarised below.
Passport


Visa (if applicable)


Travel insurance documents


Hotel/tour reservation information


Driving license and International Driving Permit (If renting a car in Italy)


Cell phone, charger, and selfie stick with tripod feet


Powerbank to charge your electronic devices on the move


Camera and tripod


Spare memory cards for the camera


Selfie stick/camera tripod/camera accessories (e.g. camera bags for women)


Travel adaptors (Europe uses circular two-pronged plugs)


Chargers for all devices


Packing cubes (helps you to organise your luggage)


Toiletries bag


Sunblock and aftersun lotion


Sunblock for your face (less greasy/lighter than sunscreen for the body)


Travel medikit and any required medication/prescriptions
Water bottle
You can drink tap water in Italy – it's perfectly safe and tasty. What's more, when you are exploring a lot of Italian cities like Rome and Florence, you will find that there are free public water fountains that you can drink from or fill up your bottle at.
Still, it gets very hot, especially during the summer, so you want to make sure that you have plenty of fresh water with you at all times. Consider purchasing a reusable water bottle to minimize your plastic waste, and so that you have a bottle that's easy to refill.
Lifestraw bottles are great as they keep the water inside the bottle cold for hours. With every purchase, a portion of the funds earned is donated towards giving a child in a developing country clean water for a year.
Adaptor
Italian plug sockets use the same two-pronged circular plugs that you will find across Europe. (These are officially known as the EU standard plug types C and F).
Italy operates on a 230V supply voltage and 50Hz. You can easily find adaptors online and in electronic stores/pharmacies for just a few dollars/pounds.
If you travel a lot, it might be worth paying slightly more for a global adaptor that has different fixtures and settings for you to be able to use in any country.
Power bank
Nowadays, we do almost everything through our phones and even if you plan on detaching and taking a social media detox during your trip, you might still find that you use your phone for hours every day. (For checking Google Maps and searching directions, listening to music, taking photos, sending messages, etc).
You can easily guzzle up your phone battery during a day of sightseeing and it is a pain if you have to go back to your hotel because you need to charge your phone. You can easily get a power bank for less than $20-30.
Most contain 2-3 full charges of your phone's battery when fully charged. Some can be used for charging multiple devices.
Sunscreen
You should wear sunscreen all year round in Italy. The sun's rays are harmful, even when it's cloudy and it doesn't seem that hot!
Try to purchase sunblock with an SPF of at least 30. If you are particularly fair-skinned, you might also want to consider buying SPF 50.
It is a good idea to buy a specific facial sunblock for your face as they are less greasy. Some makeups and primers also contain SPF of varying levels.
A toiletries bag
Whether you are male or female, and even if you consider yourself super low maintenance, there are probably some bath/skin/beauty items that you feel that you cannot be without when you travel. Be it a specific cleanser, face wipes, hair products for certain hair types, etc.
It's a good idea to take a waterproof toiletries bag so that you have everything together in your suitcase. (Plus any minor spills will be contained within the bag and not go onto your clothes!)
Then, you can easily take it out and into the bathroom with you at each hotel or Airbnb. Not every accommodation supplies shampoo, conditioner, and shower gel so it is good to come prepared.
(Also – remember that 100ml is the maximum liquid allowance in hand luggage)
Comfortable luggage
Choosing the best type of luggage to take on a trip is somewhat subjective and comes down to personal preference. Some people prefer backpacks, others prefer a four-wheel case.
Large backpacks can be tough on your back and hard to manage, even if you are small. Then, conversely, a lot of streets in Italy have cobblestones and are not ideal for pulling suitcases along!
Think about which type works best for you. Also, if you are going to be taking a bunch of trains and buses throughout your Italy itinerary, you don't want something too bulky or too heavy that you will have to keep lifting into overhead spaces or dragging down aisles.
Packing cubes/compression bags
Packing cubes and compression bags can be lifesavers If you have a tendency to overpack. (Or if you are travelling to multiple European destinations including Italy and you are trying to organise different clothes.)
Compression bags, in particular, can help you to really shrink down the bulkiness of your clothes.
A theft-proof backpack or money belt
Pickpocketing and petty theft can be a concern in Italian cities, just as much as in any part of the world. While Italy is a safe place, opportunists exist everywhere.
If you travel a lot, you might want to consider investing in a theft-proof backpack like those offered by Pacsafe. Sure, they are a little more expensive than regular backpacks but they come with lifelong warranties and a ton of extra safety features.
(I.e. they are slash-proof, waterproof, and come with a TSA-approved mesh locking system). You can also get theft-proof fanny packs. (I can hear you groaning but you can get some quite stylish ones these days!)
What to Wear in Italy FAQs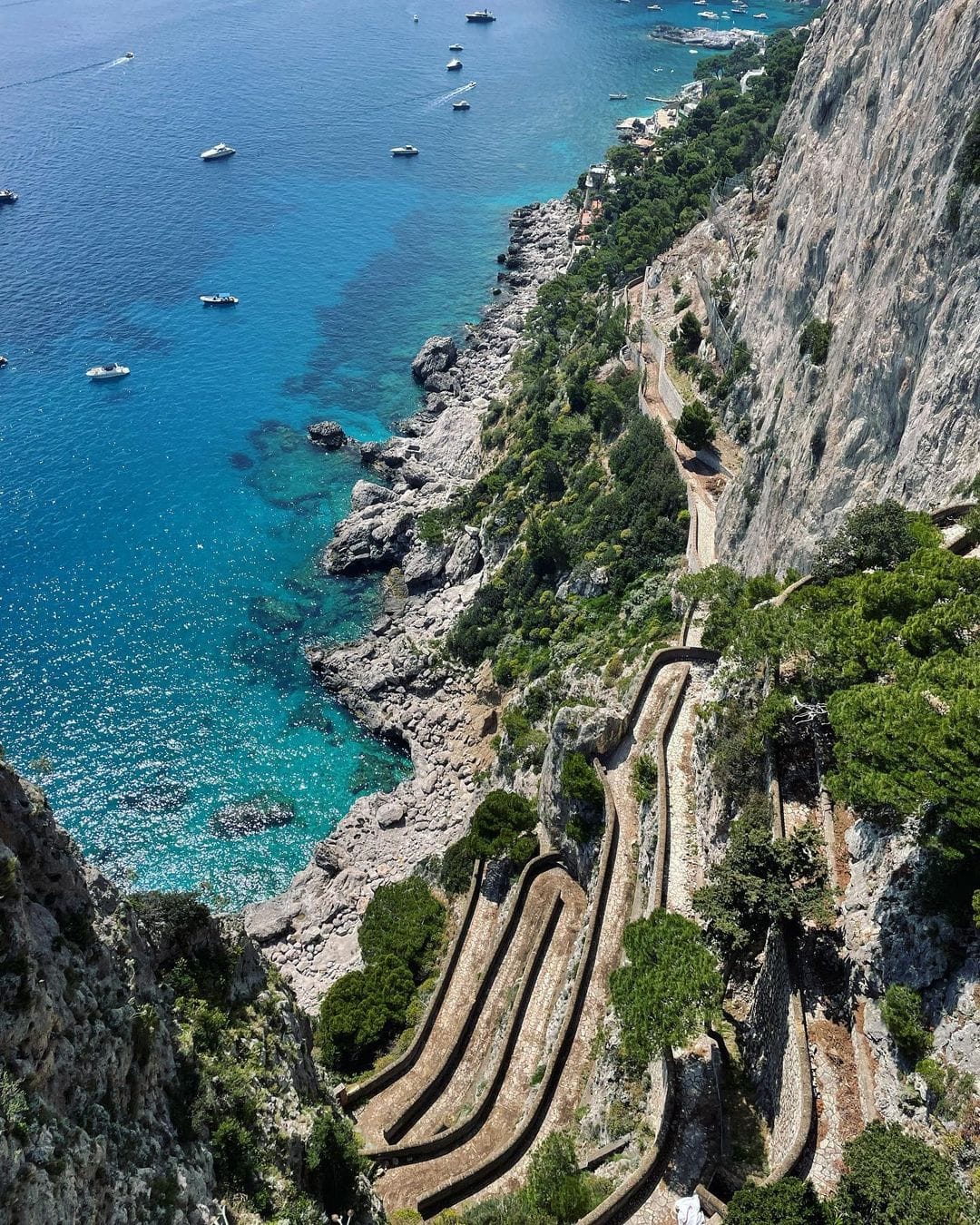 Do you have any further questions about what to wear in Italy or figuring out what to pack for your trip? The answers to some frequently asked questions on the topic are detailed below for your consideration.
Hopefully, you will find the information you are looking for there. If not, please do not hesitate to reach out!
Do you have to dress nice in Italy?
No. There is no obligation to dress a certain way when you travel anywhere in the world. Embrace your personal style and dress how you feel most comfortable – in Italy and everywhere else.
Are jeans allowed in Italy?
Jeans are perfectly acceptable in Italy and you will notice that plenty of men and women wear them, especially in the southern part of the country. Dress however you feel comfortable!
Can you wear sneakers in Italy?
It is perfectly fine to wear sneakers, tennis shoes/plimsolls, Crocs, Birkenstocks, or any other form of comfortable footwear in Italy. There is no dress code here.
As a matter of fact, you will be glad that you packed such comfortable shoes for your itinerary if you plan on doing a lot of walking!
How do you look classy in Italy?
Italian women take quality seriously when it comes to choosing clothing for their wardrobe. It is generally better to have a few high-quality pieces made of luxurious fabrics than dozens of low-cost polyester garments.
Still, often the most simple choices can lead to looking very classy and elegant in Italy. Opt for clothes that fit well and are tailored to your body type, rather than those that are too tight, too baggy, or reveal too much flesh.
Black clothing items or clothes that have a neutral colour palette are popular choices. For the autumn and winter months, most Italian women invest in elegant trench coats.
What do Italians wear?
Italians are known for having a very chic and sophisticated dress sense and that is definitely true in the northern part of the country. Men will often wear smart pants or chinos with shirts.
If they are going to the office or out to an upscale restaurant, they might wear a full suit and tie. Women are usually just as well dressed, wearing smart trousers with fitted shirts, or black/neutral dresses paired with heels, sunglasses, and a trench coat.
The nice thing is that although many people in the West associate this kind of style with expensive designer brands, the same elegance is found in more mid-range Italian stores. There are also some great independent Italian designers to have on your radar.
Check out Liu Jo and Liviana Conti when you arrive in Italy. They have stores in several major cities including Bologna and Naples.
Beachwear stays at the beach!
If you are visiting beaches and coastal regions of Italy, always change from your swimsuit before venturing into the stores and restaurants along the coastline. Nobody wants to see your tatas on display when they're enjoying a plate of pasta by the sea.
Don't fret if you forget something
Deciding what to wear in Italy and drawing up an Italy packing list can be stressful. Not only do you need to purchase and organise your summer clothes, but you also want to make sure that you don't forget anything important.
Don't fret though. You are going to Italy not rural Mongolia. In the worst-case scenario where you do forget something from your Italy packing list, you are in a place where you can easily pick it up locally.
Final thoughts on what to wear in Italy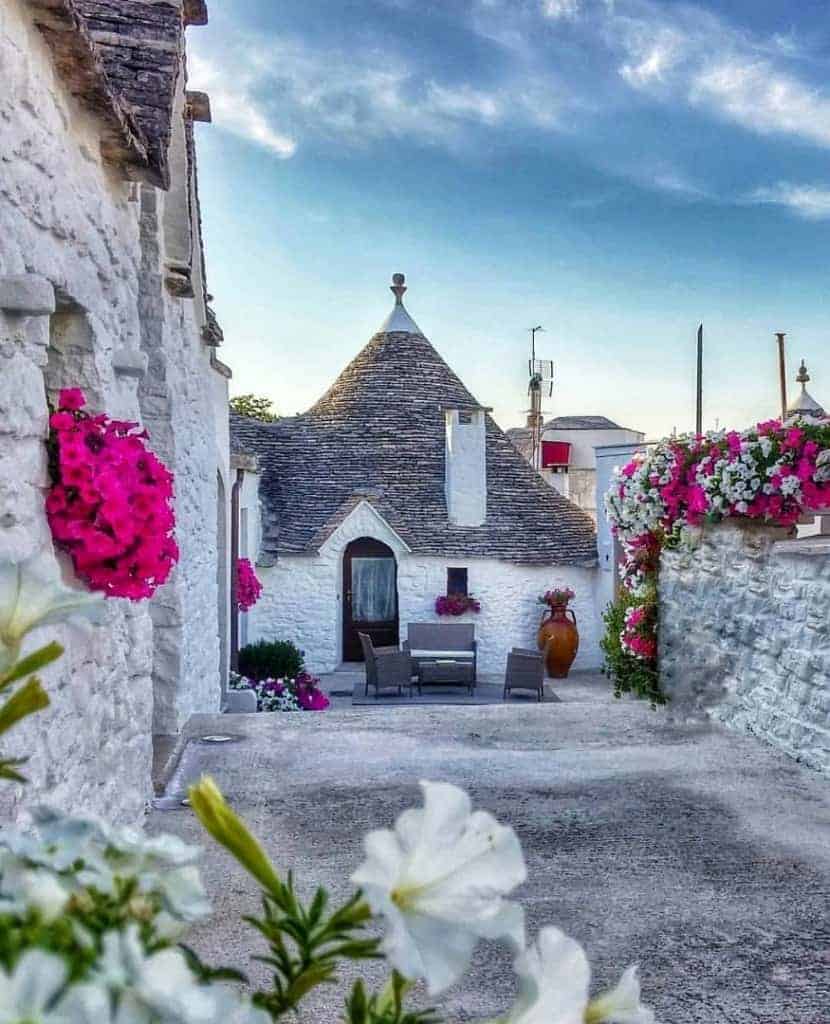 Ultimately, you don't need to worry about what to wear in Italy too much. Just check what the weather is going to be like in the area you will be visiting prior to your trip.
Then, pack your go-to summer or winter wardrobe accordingly. Hopefully, the suggestions in this Italy packing list will help you on your way.
You can just pick and choose the recommended items that you like. Have a wonderful time in Italy! Xo
---