Planning an Italy itinerary and wandering through the fragrant lemon groves and sunbleached ruins of the Mediterranean ranks high on many traveller's bucket lists. It's not surprising.
With a fascinating history, UNESCO protected cuisine, beautiful landscapes, and welcoming people, Italy is without hesitation, one of the most charming places that you could visit.
Suggested Italy Itineraries
It can be overwhelming to decide precisely where you want to go and what you want to do when planning a trip to Italy, which is why I have created this guide outlining several different Italy itineraries. The itineraries focus on different regions of Italy or different travel themes. They are intended to cover a 10-14 day duration but you can extend or omit activities as you see fit.
To summarise, the Italy itineraries enclosed here are:
Italy Highlights Tour – A cross-country route to Italy's main attractions
Emilia Romagna – A foodie adventure, through the heart of Italy's gastronomical centre.
Southern Italy – Travel through the rugged south, from Amalfi to Puglia.
Northern Italy – A journey through the elegant cities and nature of Northern Italy
For first time visitors to Italy, I would perhaps suggest the two-week cross-country highlights tour, but that is down to personal preference.
14 Day Italy Itinerary:
Italy Highlights Tour
This Italy highlights tour is perhaps the best choice for those wanting to cover a lot of ground in a short space of time and to see the sights and sounds of quintessential Italia – the Colosseum, the Amalfi Coast, etc.
Day One: Venice
Day Two: Venice
Day Three: Florence
Day Four: Florence
Day Five: Rome
Day Six: Rome
Day Seven: Rome
Day Eight: Naples
Day Nine: Naples
Day Ten: Capri
Day Eleven: Amalfi Coast
Day Twelve: Amalfi Coast
Day Thirteen: Amalfi Coast
Day Fourteen: Departure
Days One and Two:
Venice
With its labyrinth-like network of canals, its quaint gondola taxis, and its grand palaces that seemingly float on water, Venice has been capturing the hearts of travellers for centuries. Two days in Venice is ample to see all of the city's highlights. If you want to venture somewhere a little less touristic, you can even opt to spend one of the days in nearby Treviso.
In Venice, be sure to board a boat that cruises the grand canal. The journey is especially beautiful at night when the elegant palaces and structures are illuminated by twinkling lights. Stop to admire the breathtaking architecture of the Ponte di Rialto bridge, and Saint Mark's basilica, and be sure to sample some Venetian delicacies such as the locally adorned baccalá mantecato and cicchetti.
Days Five to Seven:
Rome
After Venice, venture down to Rome – Italy's capital and the birthplace of the Roman civilization. From the sun-bleached ruins of the Colosseum to the breathtaking frescoes of the Vatican and its Sistine Chapel, Rome's highlights rank high on the bucket lists of many avid travellers.
Another highlight of visiting Rome is exploring the city's quartieri – distinct neighbourhoods each with their own unique personalities. Don't miss Trastevere – a hip area filled with eclectic bars, restaurants and art galleries. Equally notable is the Jewish ghetto, whose crumbling buildings have been renovated into quirky art galleries and coffee shops.

Days Eight and Nine:
Naples
Punky, gritty, and bursting with attitude, Campania's capital of Naples may just well be one of the most underrated travel destinations in all of Italy. Head to the Antica Pizzeria Port'Alba to eat pizza at the place that invented it. While you're there, blend in with the locals by ordering yourself a slice of pizza portafoglio.
Venture down Spacca Napoli – the main promenade that runs along the length of Naples and take the time to get lost among the ramshackle alleys and markets that veer off from it. Enjoy a sea front walk along Via Caracciolo e Lungomare in the city's upscale Chiaia neighbourhood and for incredible views over the bay of Naples, take the funicular up to Castel Sant'Elmo. There is also, of course, the option to hike nearby Vesuvius which looms over the city.
Day Ten:
Capri
From Naples port, hop on board one of the frequent ferries bound for Capri. The glamorous island of Capri has become synonymous with luxury travel and the jet-set lifestyle, as it was even during Roman times.
Try to venture to Capri early in the morning in order to make the most out of your day there. As your boat pulls in to Marina Grande, purchase a ticket to the Grotta Azzurra – Capri's "blue grotto" and one of the island's highlights. Explore the whitewashed stores of charming Anacapri, admire the former mansion residences of Roman leaders and take the chair lift up to the peak of Monte Solaro, before spending an elegant evening enjoying an aperitivo among chic Italians in downtown Capri.

Day Eleven to Thirteen:
The Amalfi Coast
From Capri, you can take the return boat journey back to Naples, or go instead to Sorrento and then work your way backward. The Amalfi Coast is so charming that you could easily dedicate an entire week of your Italy itinerary to exploring this region. That said, three days is ample.
Dedicate one day to visiting Sorrento, exploring its winding passageways, and sampling handmade Italian gelato beneath the cover of lemon groves. Don't miss the Church of St. Francesco whose location offers incredible views out to the Sea and the Bay of Naples.
Spend your other two days in the Amalfi Coast exploring the adorable little seafront towns and villages that cause people to fall in love with this region. Start with glamorous Positano, and continue on to the mountaintop town of Ravello, and the medieval town of Amalfi.
For incredible views, consider taking on the somewhat challenging "path of the Gods" hike. The route offers breathtaking panoramas over the pastel-coloured towns of the Amalfi Coast and out to Capri. There are several Cinque Terre hiking routes that weave throughout the region, and offer something to suit every ability.

Day Fourteen:
Departure
As your Italy itinerary draws to a close, head to the airport for your flight home or onwards. Both Rome and Naples international airports offer a range of low-cost flights around the globe. If you are flying further afield, one of the Rome airports may be the most convenient options (Fiumicino or Ciampino). From Naples and Amalfi, you can reach Rome and its airports within just a few hours.

10 Day Italy Travel Itinerary:
Foodie Travels Through Emilia Romagna
Simply venturing to Italy on any Italy travel itinerary is a foodies dream come true. There is a reason that Italian cuisine has obtained a UNESCO protected status and the food here is far more than just pizza and pasta. That said, if you are looking for the creme de la creme of Italian foodie travel destinations then Emilia Romagna is it.
The birthplace of notable delicacies such as balsamic vinegar, parmesan cheese, tortelloni, and parma ham, Emilia Romagna is a paradise for your tastebuds (though perhaps not for your waistline!)
Day One: Bologna
Day Two: Bologna
Day Three: Bologna
Day Four: Parma
Day Five: Modena
Day Six: Ferrara
Day Seven: Ravenna
Day Eight: Rimini
Day Nine: Rimini
Day Ten: Departure from Bologna
Days One to Three:
Bologna
Beautiful Bologna is the capital of Italy's Emilia-Romagna region. Often referred to as "the Red City", Bologna's promenades are filled with terracotta coloured medieval buildings adorned with porticoes. The streets twist and turn, and open out to grand piazzas laden with graffiti and filled with patisseries and coffee shops seemingly created for people-watching.
As the capital of Italy's foodie capital, Bologna is a great place to attend a Bologna cooking class. Bolognese Ragu was invented here (among other dishes) and opting to take a cooking class is a great way to learn the secrets of the local delicacies so as to be able to cook them correctly. Don't miss the leaning towers of the Torre degli Asinelli, or the traditional food markets at the Quadrilatero.
Day Four:
Parma
From Bologna, hop on a train heading southwards toward Parma: the second stop of this Italy itinerary. Parma was the birthplace of several notable Italian delicacies, including the city's namesake Parma ham, and Parmigiano Reggiano cheese.
While in town, take the time to visit a Parmesan cheese factory, where great wheels of parmesan are stacked from floor to ceiling and branded according to age and quality. Discuss the manufacturing process with the Master Cheesemaker, watch the parmesan move through various stages of creation and at the end, indulge in a little sampling of various types of parmesan served with excellent quality jars of honey, condiments, and local wine.
Parma is a compact town, but wandering its medieval streets is certainly a pleasant way to spend an afternoon. Enjoy lunch in the Piazza Duomo, and admire the architecture of the Parma cathedral and baptistery, before taking a stroll through the leafy Parco Ducale.
Day Five:
Modena
Despite its tiny size, Modena has made grand contributions to Italy's culture and history. It is here where Pavarotti was born, as were some of the most notable Italian sports cars (Ferrari, Lamborghini, Maserati, et al). Those interested have the option to take a day trip to Pavarotti's former residence or to stop by the Enzo Ferrari museum.
The cobbled central piazza of Modena (Piazza Grande) is surrounded by narrow streets that provide the perfect opportunity for window shopping. The chic stores sell the most exquisite of Italian styles – from handmade Italian leather shoes, to stunning silk dresses and apparel items.
Modena was the birthplace of Balsamic vinegar. Those looking to sample or buy the very best quality should stop by Enoteca Ducale, Mercato Albinelli, or Acetaia di Giorgio – all among the best-regarded sellers in the region.
Modena does not fall short on foodie delicacies. To dine like the locals, consider ordering a Cotechino Modena (local pork sausage) or if you're feeling brave, a zampone (stuffed pig's foot). Osteria Francescana has acquired international acclaim as an exquisite fine dining restaurant, albeit a little expensive. If your budget does not stretch to a meal here, there are plenty of excellent trattorias throughout Modena (just ask the receptionist at your hotel to recommend their favourites).

Day Six:
Ferrara
From Modena, we backtrack past Bologna and head to Ferrara. In general, Emilia Romagna remains relatively off-the-beaten-path as far as travel in Italy goes, but Ferrara even more so. Ferrara is not a touristic destination, but it is a wonderful stopping point for a glimpse into local life in Emilia-Romagna, and a relaxed day's exploration of a charming medieval town.
Ferrara dates back to the 14th century and its entire centre is designated as a UNESCO protected heritage site. Simply wandering the centre of Ferrara with a gelato in hand is a nice way to spend a day. Look out for the ancient Castello Estense which is remarkably well-preserved and boasts a beautiful courtyard and moat.
Like the other spots in Emilia Romagna, Ferrara too boasts its local delicacies. At a local patisserie, be sure to order a slice of Tenerina Ferrarese – the local chocolate cake. Equally worthwhile is the Pampapato – a very dense, dark chocolate treat filled with chopped almonds and hazelnuts.

Day Seven:
Ravenna
From Ferrara, this Italy itinerary continues on to Ravenna, a city famed for its vibrant mosaics. Practically every turn and street entrance in Ravenna greets you with colourful 5th-century tiles depicting various scenes from religion and history.
At first glance, Ravenna may look unsuspecting, but the town was once one of the capitals of the Roman empire. Exploring the frescoes and mosaics of the different churches and basilicas ranks high on any Ravenna to-do list. Don't miss the Basilica di San Vitale, the Neonian Baptistery, and the Sant'Apollinare Nuovo while in town.
Days Eight and Nine:
Rimini
Perched on the shores of the Adriatic Sea, Rimini is a beautiful coastal town whose azure waters and white sandy beaches have become the go-to getaway destination for Italians during the hot summer months. Rimini beach itself is a lovely place to relax and unwind, but those looking to escape the crowds can also consider heading to the nearby village of Riccione – an area known for its natural thermal springs and spas.
R&R options aside, Rimini town offers beautiful architecture and history. Stroll along the banks of the Ponte di Tiberio, and indulge in local delicacies at the grand piazzas of Cavour and Tre Martini.
Day Ten:
Departure
Gulp down your last limoncello, and scoff your last gelato as you wave goodbye to Emilia Romagna. Both Bologna and Venice airports are easily accessible from here and offer good, low-cost flight routes around the world. If travelling further afield (The USA, Asia, Australia, etc), the latter airport may be more convenient.

14 Day Italy Itinerary:
Southern Italy Adventure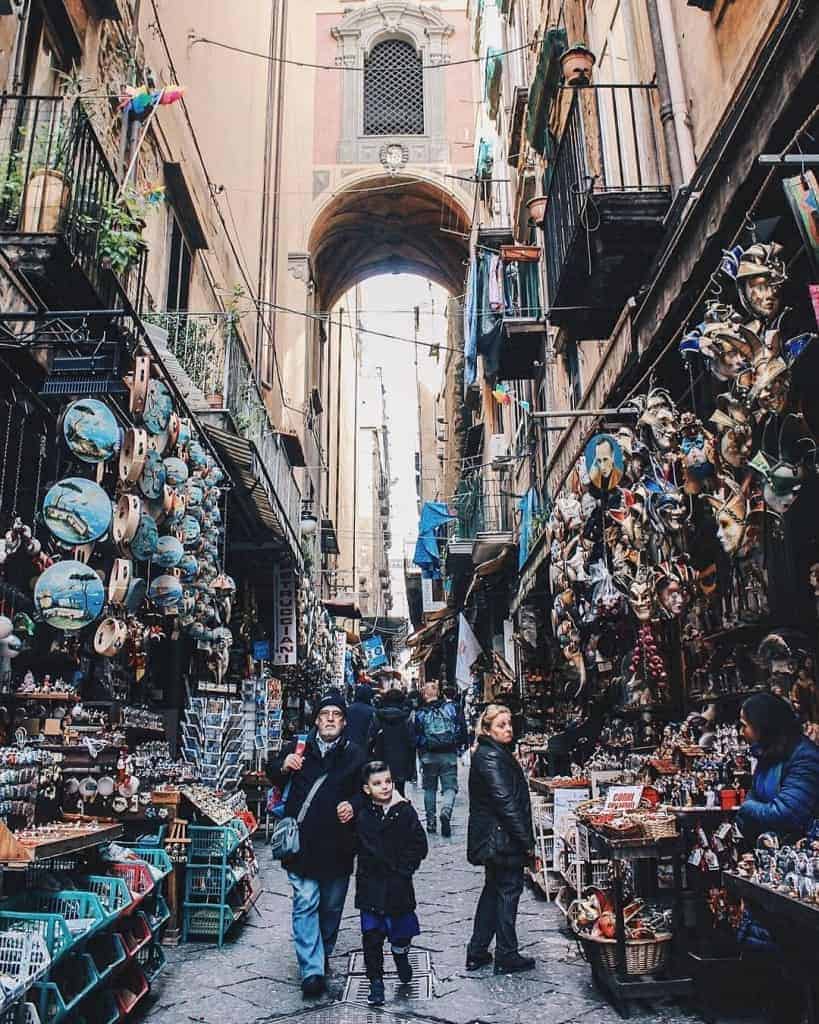 Southern Italy is perhaps the most rugged, underrated, and unexplored region of Italy. This is the real, authentic, Mediterranean. At the stopping points on this Italy itinerary, you will see Italian nonnas preparing pasta and hanging their washing out on the streets, Vespas whizzing along narrow streets, and scenic medieval hill towns that are bypassed by most tourists.
It can be tricky to get around Southern Italy as public transport links are not so good so I would strongly advise renting a car if you are comfortable in doing so.
Day One: Naples
Day Two: Naples
Day Three: Amalfi Coast
Day Four: Amalfi Coast
Day Five: Amalfi Coast
Day Six: Reggio Calabria
Day Seven: Reggio Calabria
Day Eight: Lecce
Day Nine: Lecce
Day Ten: Brindisi
Day Eleven: Puglia
Day Twelve: Puglia
Day Thirteen: Puglia
Day Fourteen: Departure from Naples
Days One and Two:
Naples
As detailed in the cross-country Italian highlights itinerary above. The gritty Campania capital is perhaps one of the most underrated travel destinations in Italy.
Days Three to Five:
Amalfi Coast
As detailed in the cross-country Italian highlights itinerary above. Three days is ample to obtain an introduction into this beautiful region of Southern Italy. Divide your time between Sorrento, and the quaint towns of Amalfi, Ravello, and Positano. You can also incorporate a day in Capri into this leg of your schedule if you like.
Days Six and Seven:
Reggio Calabria
At the very bottom of the "boot" of Italy, Reggio Calabria is one of the least-visited regions in Italy. At first, it may seem as though Calabria does not boast a lot of charm or travel options, but that is simply because the region is not very well publicised and most people do not know where to look.
Surrounded by translucent turquoise waters, miles of pristine coastlines, lush green national parks, and rolling hills filled with lemon trees and olive groves, it is a wonder that Calabria has escaped the eyes of most tourists until now.
Calabria is often a stopping point for those crossing over to Sicily. Across the narrow Messina Strait, travellers can see across the waters to Messina and Eastern Sicily, even as far as Catania. The region dates back to the 4th century and was founded by the ancient Greeks.
While in Reggio Calabria, don't miss the Museo Nazionale della Magna Grecia. Assuming that you have rented a car, spend a day exploring the sleepy medieval villages and beautiful coastal areas of the region. Tropea, for example, is every bit as beautiful as the Amalfi Coast, yet without the crowds.

Days Eight and Nine:
Lecce
From Reggio Calabria, follow the boot of Italy around to the beautiful baroque city of Lecce. A lot of the appeal of exploring Lecce is simply taking the time to get lost among its narrow streets and passageways, stumbling across secret piazzas laden with graffiti, and people watching while enjoying an aperitivo with the locals.
Amid your wanderings, look out for the crumbling remnants of the Roman amphitheatre in Piazza Sant Oronzo, the scenic Piazza del Duomo, and the extravagant baroque church of the Basilica di Santa Croce.

Day Ten:
Brindisi
The beautiful port city of Brindisi offers a little something for everyone. Take the time to explore the port area, and stroll the palm tree lined promenade that runs from Via Dorotea to the Virgil monument. Those looking for a slice of R&R after days of city exploration can relax on the picturesque shores of Brindisi's Lido Azzurro beach.
Days Ten to Thirteen:
Puglia
Home to medieval hilltop villages and some of the most unique landscapes in all of Italy, Puglia is slowly emerging as a desirable Italian travel destination. The region is comprised of several different notable towns and cities.
Spend a day in Gallipoli, getting lost among its serpentine-like network of streets, admire the gorgeous architecture of the dreamy whitewashed city of Ostuni, and spend a day in Alberobello – one of the prettiest towns in all of Italy, home to unique houses that look like little seashells.

Day Fourteen:
Departure
As you wrap up your Southern Italy itinerary, you have a number of options in terms of getting a flight out of the country, depending on where you are headed to next. The airport at Brindisi/Salento offers limited flight routes but may be convenient if travelling onwards to another destination in Europe. Alternatively, drive back to Naples or on to Rome.

Extending Your Italy Itinerary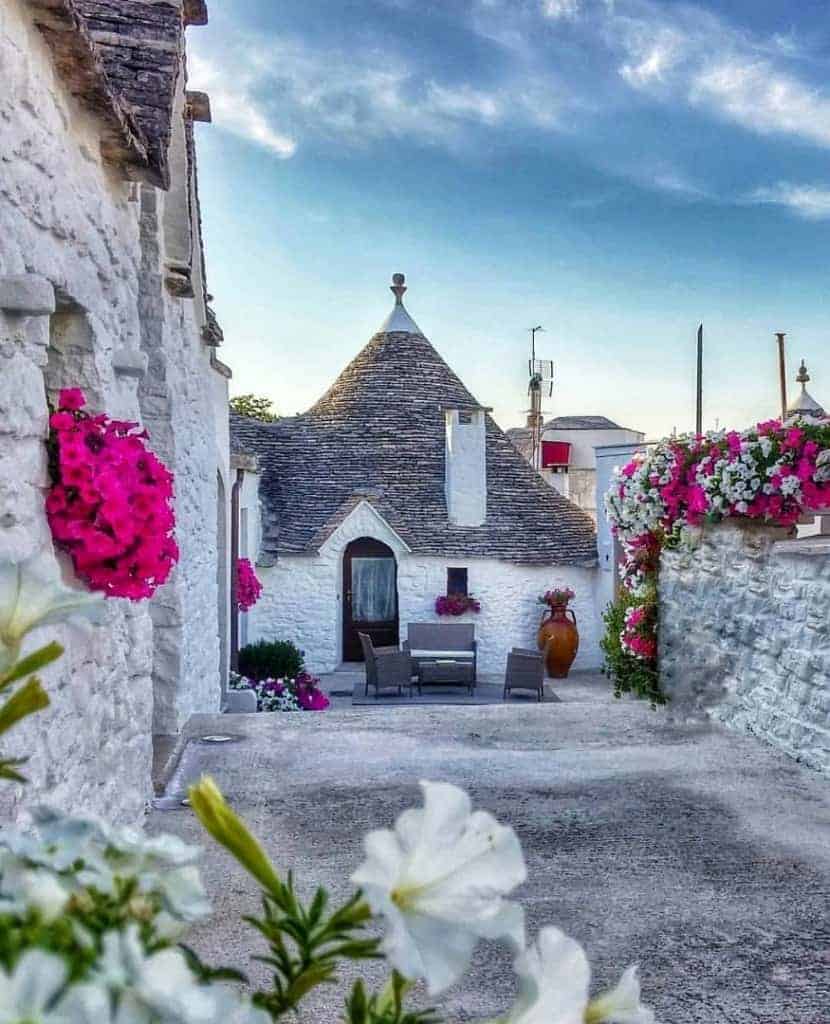 Note: By all means, chop, change, and adapt these Italy itineraries to your liking. One thing to keep in mind though is that these routes are already pretty jam-packed. I love Italy and I understand how it is when you want to go EVERYWHERE, but be cautious about cramming in too many extra destinations lest you want to spend 50% of your time travelling from A to B, and come back from your vacation feeling like you need another vacation!
When to Travel to Italy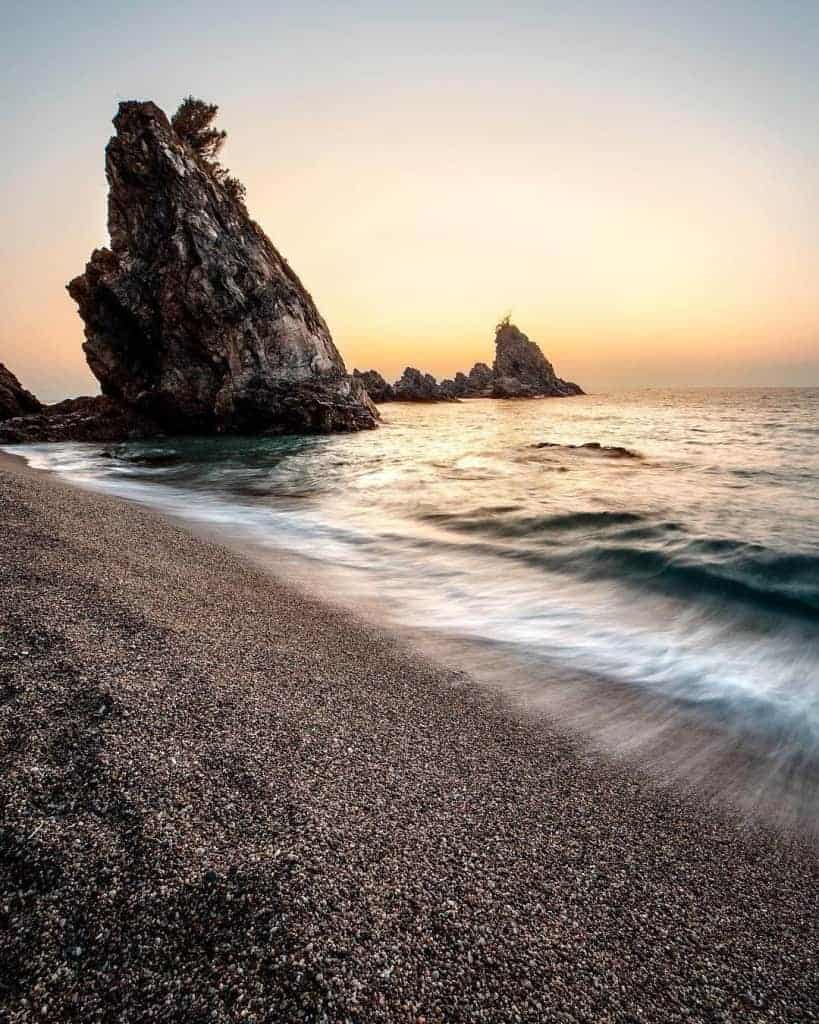 The Summer months (June to September) are the high season for travelling to Italy. Travelling during this period almost guarantees that you will be met with a sea of tourists wherever you go. Furthermore, accommodation and flight prices are at their highest during this time. I would strongly recommend avoiding planning your Italy itinerary during the summer and schedule your trip for the shoulder seasons of Spring or Autumn.
Getting Around During Your Italy Itinerary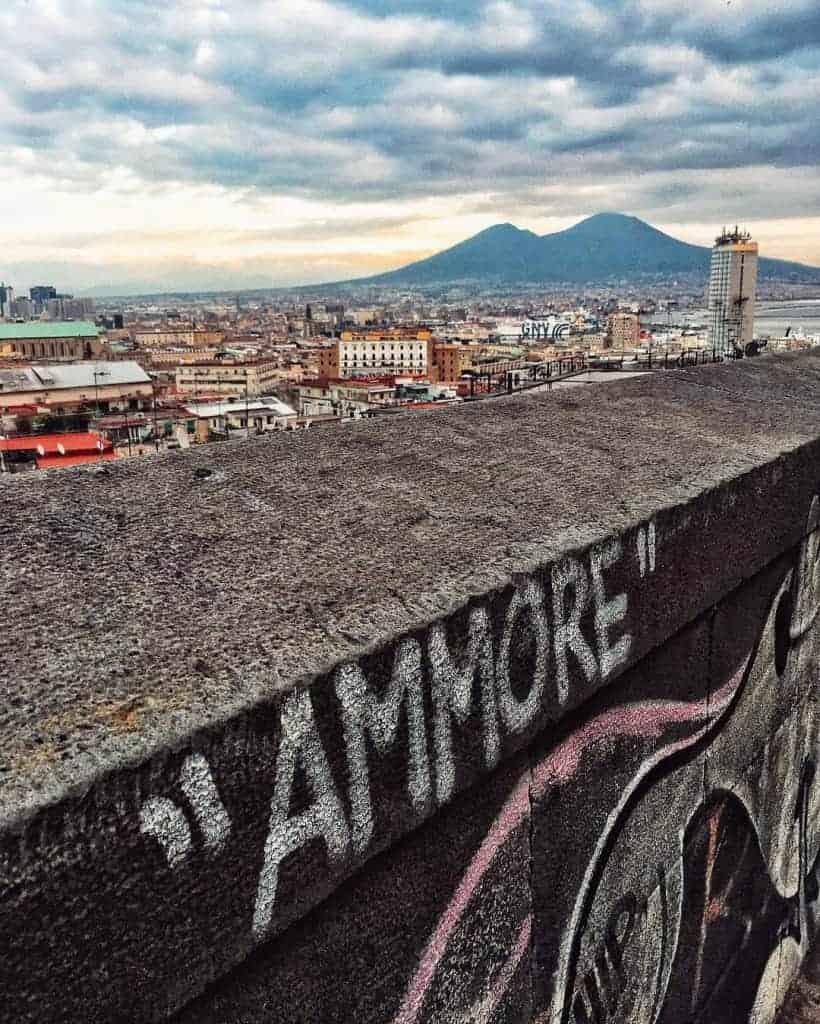 With the exception of the real Southern part of Italy, public transport is generally very good. If you don't want to drive, I would strongly recommend getting from A to B on your Italy itinerary by rail. Italian trains are clean, modern, and efficient.
Travel Italy by Rail
If you are hoping to get around Italy by public transport then opting to do so by rail is the easiest method. Italian trains run on regular schedules and tickets do not need to be booked in advance. There are two main train operators in Italy – Trenitalia and Italo. When you are covering large distances (i.e. from Venice to Rome, or Rome to Florence), you can also take Trenitalia's "frecciarossa" high-speed train service.
Renting a Car in Italy
Attitudes to driving and road rules are a little different in Italy, especially in the south. That said, opting to rent a car in Italy allows you a lot more freedom than having to depend on public transport. You must have an International Driving Permit (IDP) in order to rent a car in Italy, and you must keep this with you at all times.
Major operators such as Hertz, Avis, and Sixt provide services in Italy and it is possible to pick up your rental car immediately upon arrival at the airport. Roads are often narrower (and more chaotic!) in Italy, and there are areas where you are not permitted to drive, lest you want to receive a hefty fine (Zona traffico limitato). I suggest that you conduct thorough research and familiarise yourself with local road rules before renting a car in Italy.
Booking Attraction Tickets for Your Italy Itinerary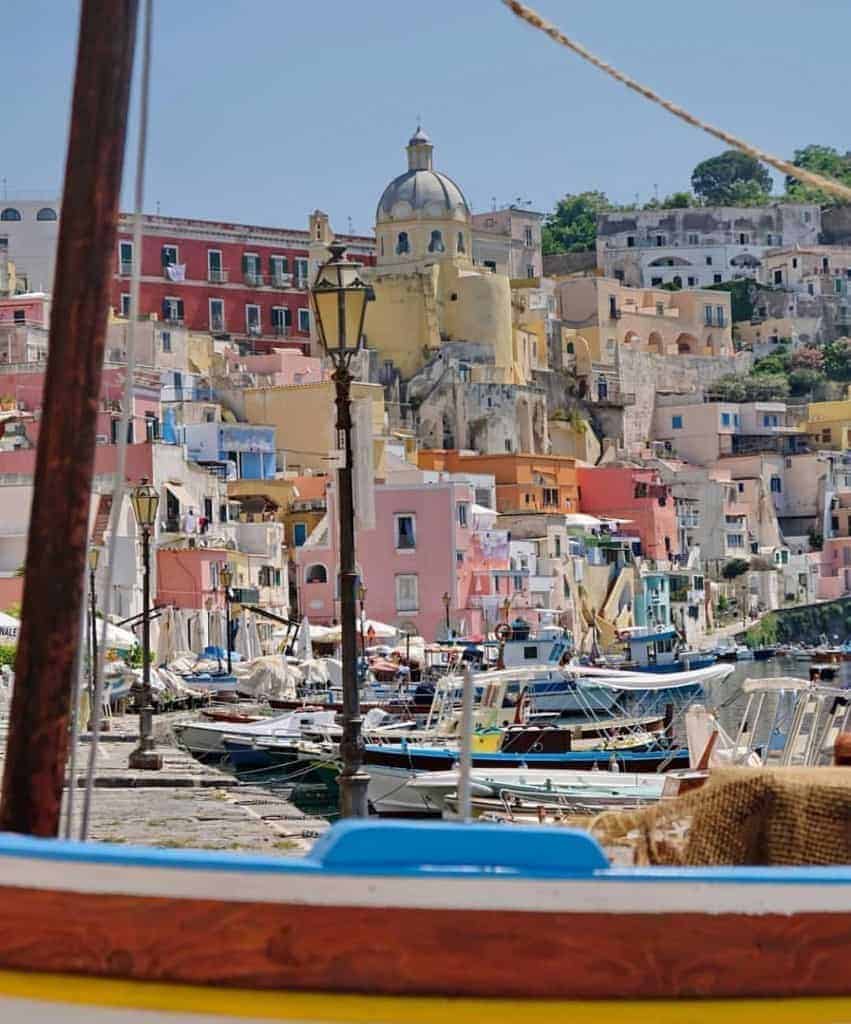 Regardless of which Italy itinerary you eventually decide upon, and the region you choose to explore, there will be some attractions which you need to purchase entrance tickets for. I strongly recommend Get Your Guide which enables you to book attraction tickets and tours in advance.
The great thing about opting to use Get Your Guide is that it enables you to buy everything in one place, and you can opt to pay in your local currency. It is possible to buy entrance fees such as admissions to the Vatican City and the Colosseum via the site, as well as small guided tours (i.e. Rome food tours, Procida island cruises, etc).
Have any further queries or concerns about organising your Italy itinerary? Feel free to reach out to me via the comments below, or pop me an email. I lived in Naples for several years, and have travelled Italy extensively so it's safe to say that I know the country relatively well. Safe travels! Melissa xo
Disclaimer: This Italy itinerary guide may contain affiliate links. This means that if you choose to make a purchase through some of the links on this page, I may obtain a small amount of commission. This is charged at no additional cost to you and aids me in keeping up with the costs of managing this site.

---