Renting a car in Puglia can offer you a lot more freedom and flexibility during your time in one of the most magical regions in the south of Italy. It can make it easier for you to get to off-the-beaten-path villages, towns, beaches, and agriturismo stays, and means that you are not at the mercy of having to depend on local buses and trains.
This comprehensive guide will cover everything you need to know if you are considering renting a car here in summer 2023 and beyond. We will look at vehicle rental costs, where to find the best vehicles, what kind of car you need, insurance considerations, and practical driving tips.
Renting a Car in Puglia in 2023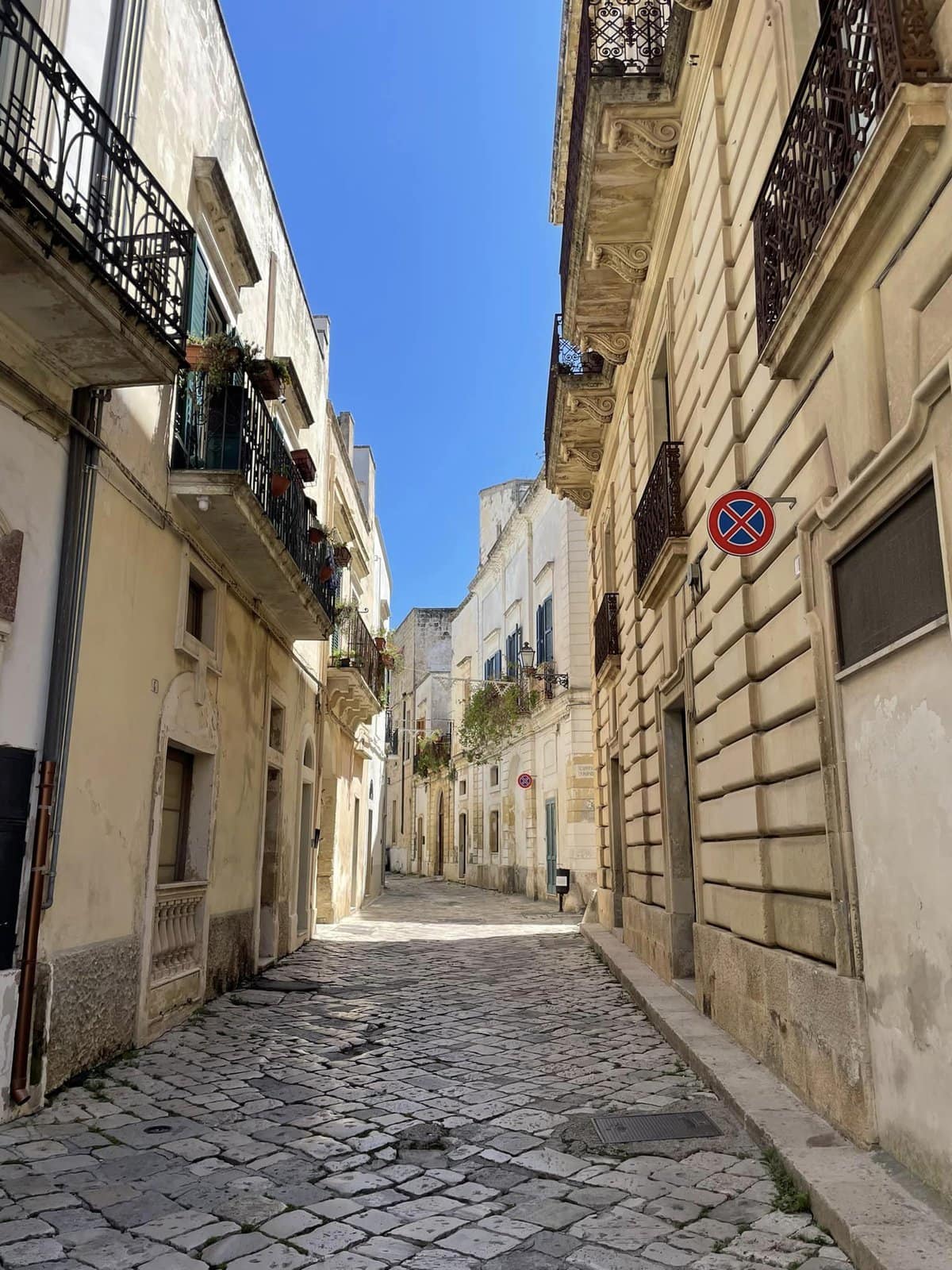 Puglia is a historical, culturally rich region of Italy that at least for now, flies somewhat under the radar as a Mediterranean tourism destination. The region is divided into four key areas – each one a worthwhile place to visit and each one seemingly more beautiful than the last.
(In Puglia, you can visit the Salento peninsula, the Gargano peninsula in the north, the Bari coastline, and the Valle d'Itria.) Most people think of the obscure little shell-shaped trulli houses in Alberobello when they think of Puglia, but that doesn't even begin to scratch the surface of everything this area has to offer visitors. 
Do you really need to rent a car?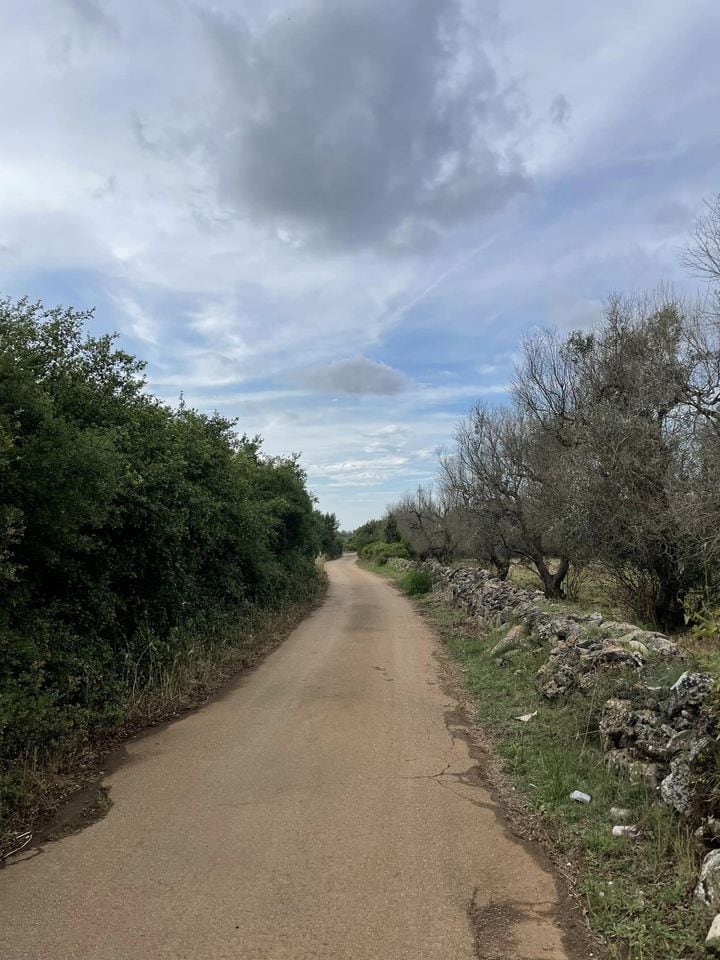 Okay. It might sound like a counterintuitive thing to say in an article about renting a car in Puglia, but the first thing you need to do is establish whether or not you really need to rent a car here. 
When people talk about Southern Italy and Puglia, they will often tell you that public transport in the southern part of the country leaves a lot to be desired and that you absolutely must (!) rent a car. The truth is that the train and bus network in the Italian south is a lot better than a lot of people realise.
In Puglia, you can easily travel between Bari, Brindisi, Monopoli, Alberobello, Polignano a Mare, Lecce, Ostuni, Otranto, and Gallipoli by train. Rail services run between most towns and villages at regular intervals every day and tickets only usually cost a couple of euros.
You can even get to more off-the-beaten-path areas like Galatina and the Griko-speaking villages of Salento by rail too. So, if you really don't like the thought of driving in Italy then don't worry, it is not essential.
This is not a part of Europe that you have to write off travelling to if you don't have a vehicle. You can absolutely still have a wonderful trip if you are depending entirely on buses and trains.
It is only if you are going way off the beaten path that you need to be sure to have a car. Having a car will also make it easier to get to remote beaches along the coast, national parks, and hiking trails.
As mentioned, it gives you a lot more freedom and flexibility but it isn't absolutely essential for your trip.
Be sure to book ahead!
Have you decided that renting a car in Puglia is something that you need to do to make the most out of your itinerary? Great!
The next critical thing is that you need to book ahead – particularly if you are planning on travelling during the summer months. The tourism season in Italy and the wider Mediterranean region runs between May and September and a lot of tourists often reserve their vehicles as much as 6-12 months in advance of their trip.
The closer you get to your departure date, the more the prices go up. So, if you arrive in the middle of June/July/August and want to book a last-minute rental, there might still be cars available but the prices will be much higher than if you booked in advance.
You should also note that most cars in Italy have a manual transmission. Automatic vehicles are in more limited supply so if you can only drive an automatic, it is even more critical to be sure to reserve your rental car early!
Requirements for renting a car in Puglia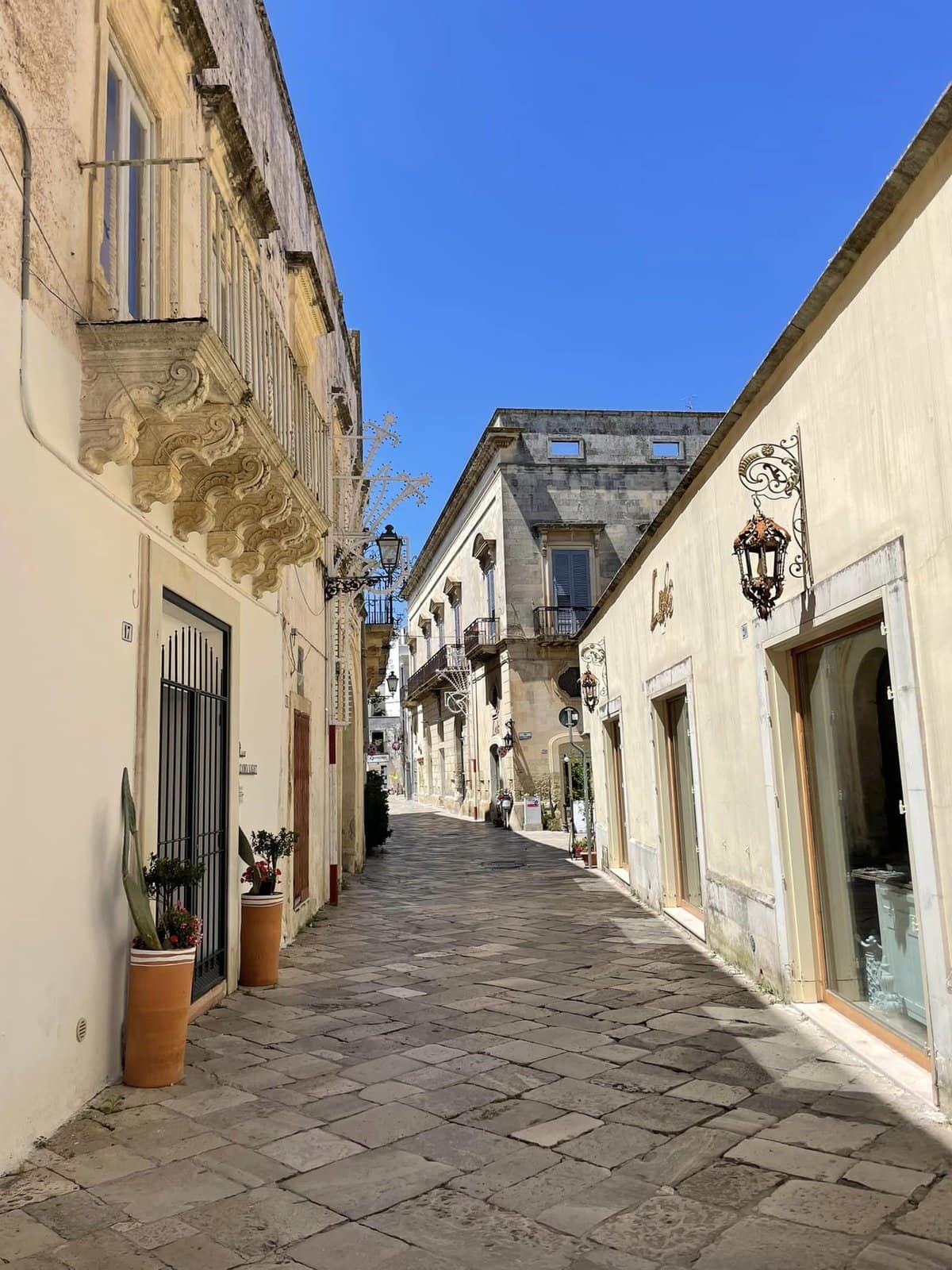 First thing first when renting a car in Puglia – you need to make sure you are actually eligible to do so. There are a few age and paperwork requirements that you need to adhere to. 
These are outlined below:
Meet the age requirements (usually minimum age of 21 and maximum age of 70)


Hold a full driving license


International drivers permit


A credit card to hold on file with the car rental company


Car insurance
You need to be aged at least 18 to rent a car in Italy. However, a lot of companies will not rent vehicles to anyone below the age of 21.
Some rental companies may add a young driver's surcharge to anyone aged under 25 but this varies from company to company so always read the small print of the place that you are considering. 
Most companies set a maximum rental age of between 70 and 75. You also must have held a full driver's license for at least a year before renting the vehicle.
Obtaining an International driver's permit for Italy 
By law, you are required to have an international driving permit (IDP) if you plan on driving anywhere in Italy. You will typically be asked to show this at the rental office when you pick up your vehicle.
Random checks are not unheard of in Italy so it is important to make sure that you have your IDP and any other necessary paperwork with you at all times. The process for obtaining an IDP varies depending on which country you are from.
This handy website outlines the application process for a bunch of different countries. Be sure to apply plenty of time in advance of your trip.
If you are from the US, you can buy your IDP from your local AAA office or online for just $15.
If you are from the UK, you can apply for your IDP through the post office for £12.50.
Cost of renting a car in Puglia 
The costs of renting a car in Puglia are actually pretty reasonable, even during the peak summer months! A number of reputable international car rental companies like Europcar, Thrifty, Avis, and Hertz operate in Bari, Brindisi, Lecce, and various other areas and large cities in Puglia. 
You will also find a lot of smaller, independent Italian rental companies which should not be written off as they often offer lower prices and better deals. (Just be sure to check past reviews online!)
Discover Cars is a great platform that allows you to compare rental costs between different providers so that you can search for the cheapest/best deal. In the summer months, you can find a small economy-sized vehicle for around € 344 a week (about €49 per day). 
This price includes unlimited mileage as well as the essential car insurance policies that you need for driving in Puglia. (Collision damage waiver, third-party liability (TPL), theft protection, and roadside assistance).
Travel to Puglia out of season (when the weather is still warm and pleasant but there are fewer crowds!) and prices become even better. In October, you can rent an economy vehicle for around €155.88 a week.
That's just €22 per day!
What is the best type of car for exploring Puglia?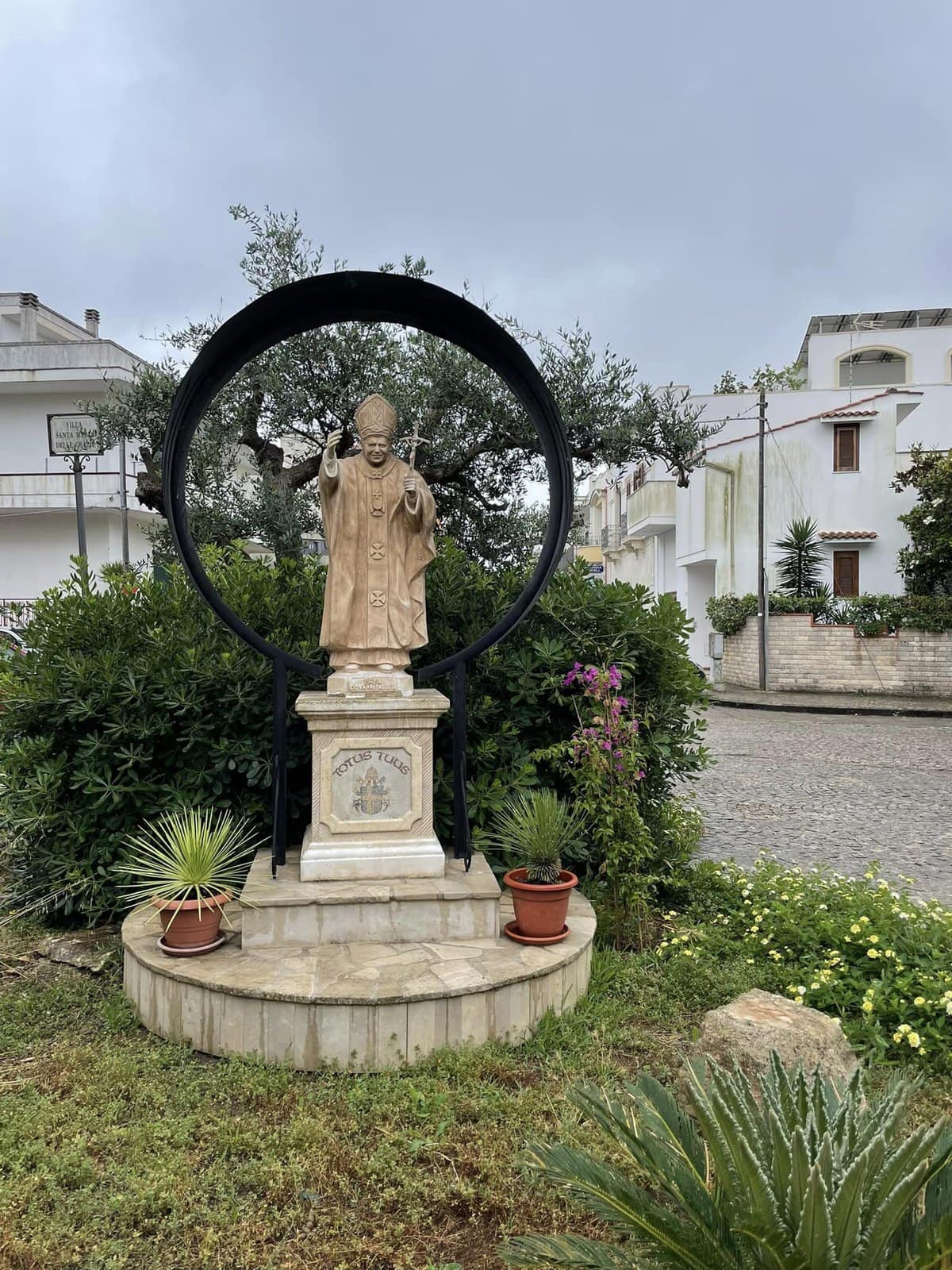 You really need to make sure that you have a small, compact vehicle for driving in Puglia. (And everywhere in Southern Europe to be honest).
The centro storicos (historic centres) of many Italian towns and cities are made up of narrow, winding cobbled streets that simply aren't wide enough to accommodate large vehicles and SUVs. Some country lanes are only really wide enough for one vehicle to pass by – even if that vehicle is small. 
This can be a bit of a culture shock if you are coming from the US or Canada. If you try and rent a big SUV (although you won't find many in stock anyway), you will have difficulty maneuvering, parking, and driving through the narrow streets. 
A good choice is a small economy vehicle like a Renault Twingo, a Fiat Panda, a Volkswagen Up, or a Kia Picanto. Of course, if there is a big group of you and you have a lot of luggage, you might want to look at a slightly larger vehicle. 
Car insurance requirements for renting a car in Puglia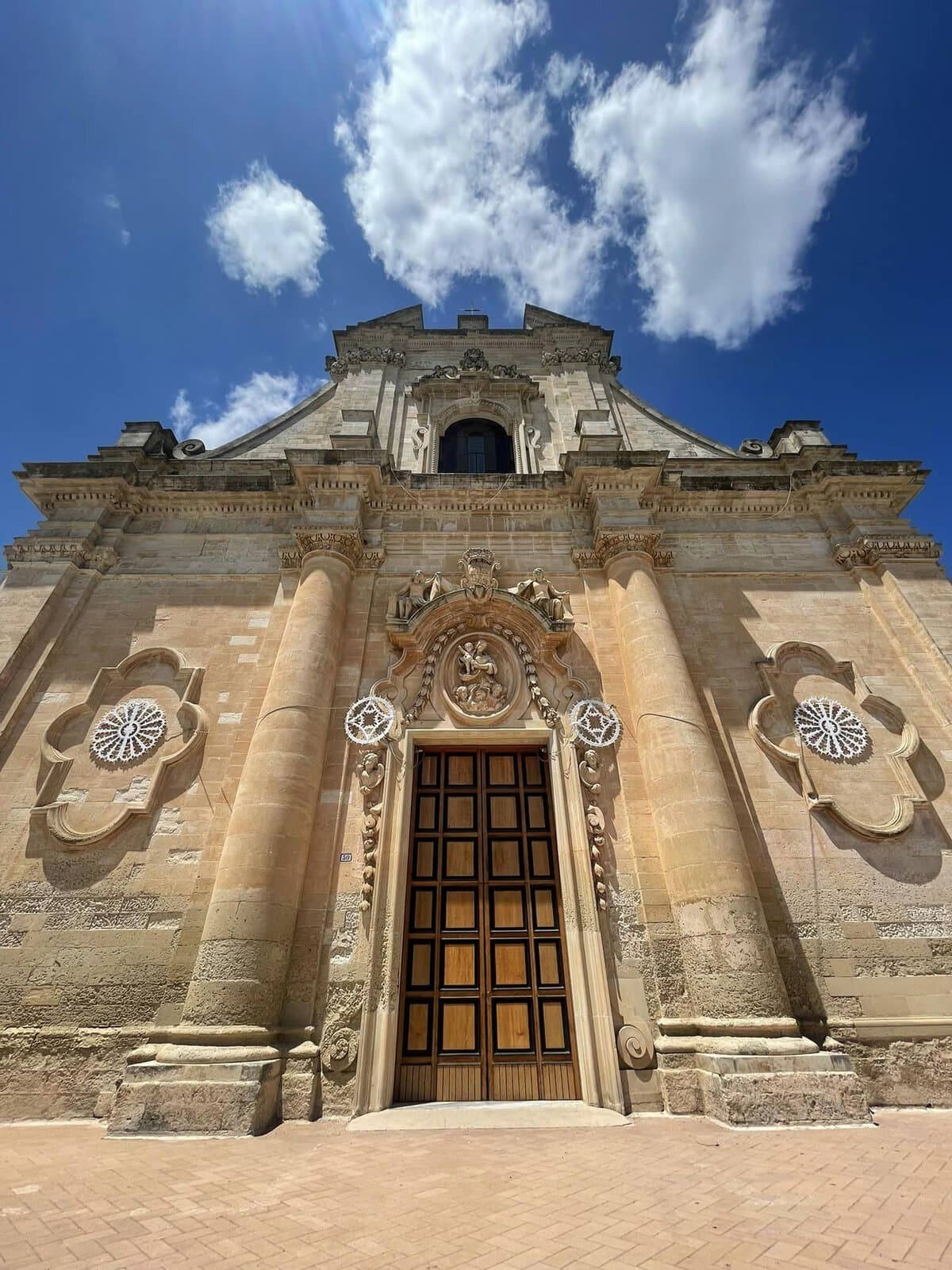 There are a couple of car insurance policies that you are legally required to have if you are renting a car in Puglia. These are theft protection and collision damage waiver (CDW) insurance.
Most rental companies (including Discover Cars) will include these in their quotation. (But double-check to be sure!) 
Fire and third-party liability insurance are also often included but again, do double-check. If you are nervous about driving in Puglia, you might want to consider purchasing full coverage insurance for your own peace of mind. 
This theoretically ought to cover every possible thing that could go wrong with the rental and there should be zero deductibles. Still, you should always read the small print as some minor things like keys, windows, windscreens, etc may still not be included in this.
It is a good idea to purchase your car insurance online, in advance, at the same time you reserve your Puglia rental car. That way, you know that everything is already organised. 
Credit cards that offer international car insurance
A lot of credit cards, particularly in the US, offer global car insurance as part of their rewards package. However, even though a lot of them cover you for driving in Europe, Italy is often an anomaly that is not included.
Again, this is why you always need to double-check everything and always read the small print. If you are in the US, the Chase Sapphire Reserve credit card is one card that does cover you for Italy. 
Picking up your Puglia rental car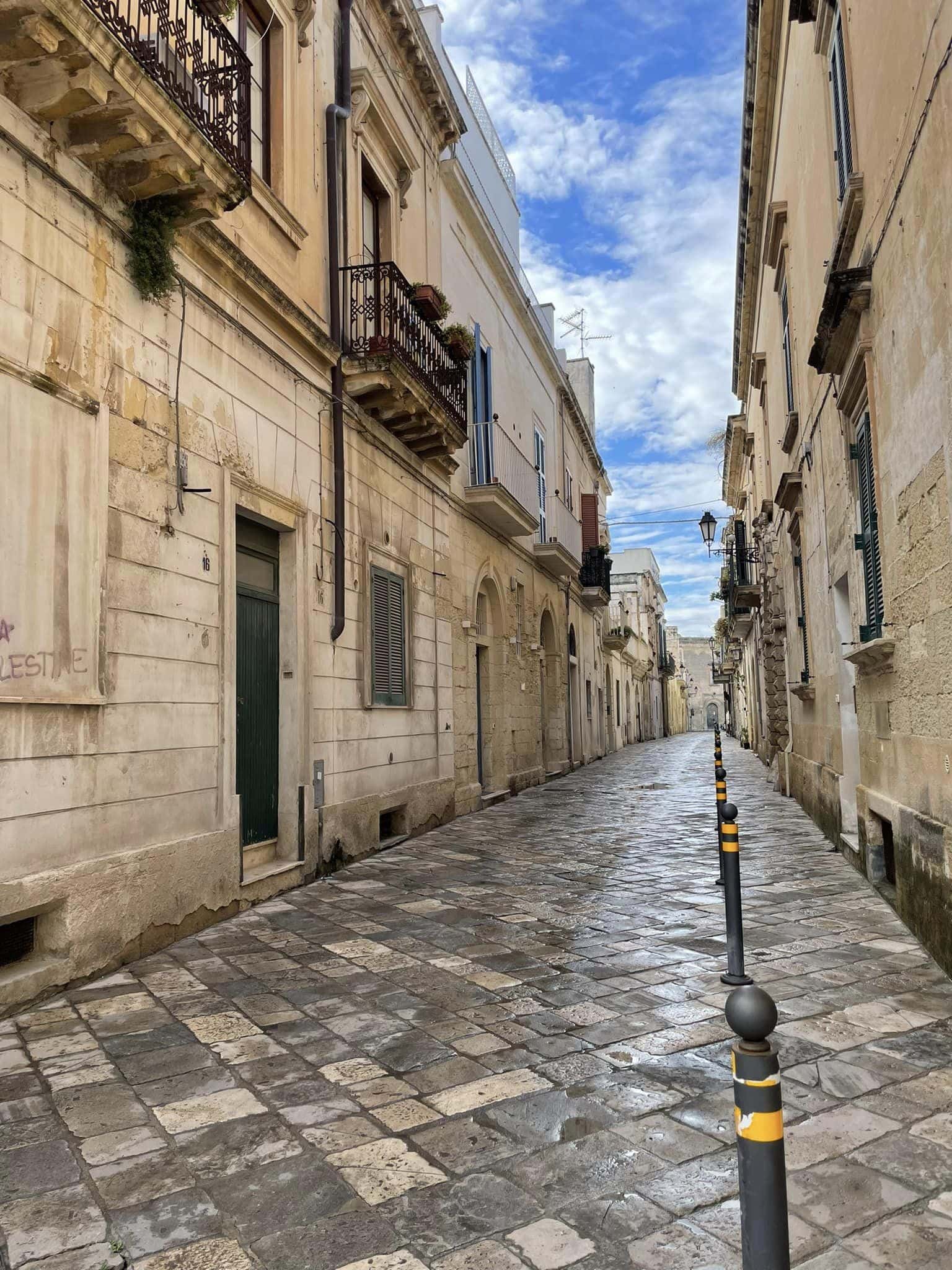 When you go and pick up your Puglia rental car, there are a few things to do before you drive off into the sunset with it. Whether you reserved your vehicle online in advance or you are trying to pick one up last minute at the airport, you will be asked to sign a rental agreement and an inventory checklist.
Read everything carefully and make sure that you know exactly what is included in your rental – any restrictions or additional fees, and any requirements for when you return the vehicle. (E.g. a lot of Italian rental companies require you to return the car with a full tank of gas. If you return it with a gas tank that is 50% or 80% full, they will bill you for an entire tank.
Check the inside and the outside of the car thoroughly before signing the agreement. Here, you are confirming the condition that you received the vehicle in so you want to be vocal about any issues.
It is worth noting any bumps, knicks, or scratches – no matter how small they seem. Take photos of everything with your phone so that you have time-stamped evidence of the condition you received the car in. 
Dropping off your Puglia rental car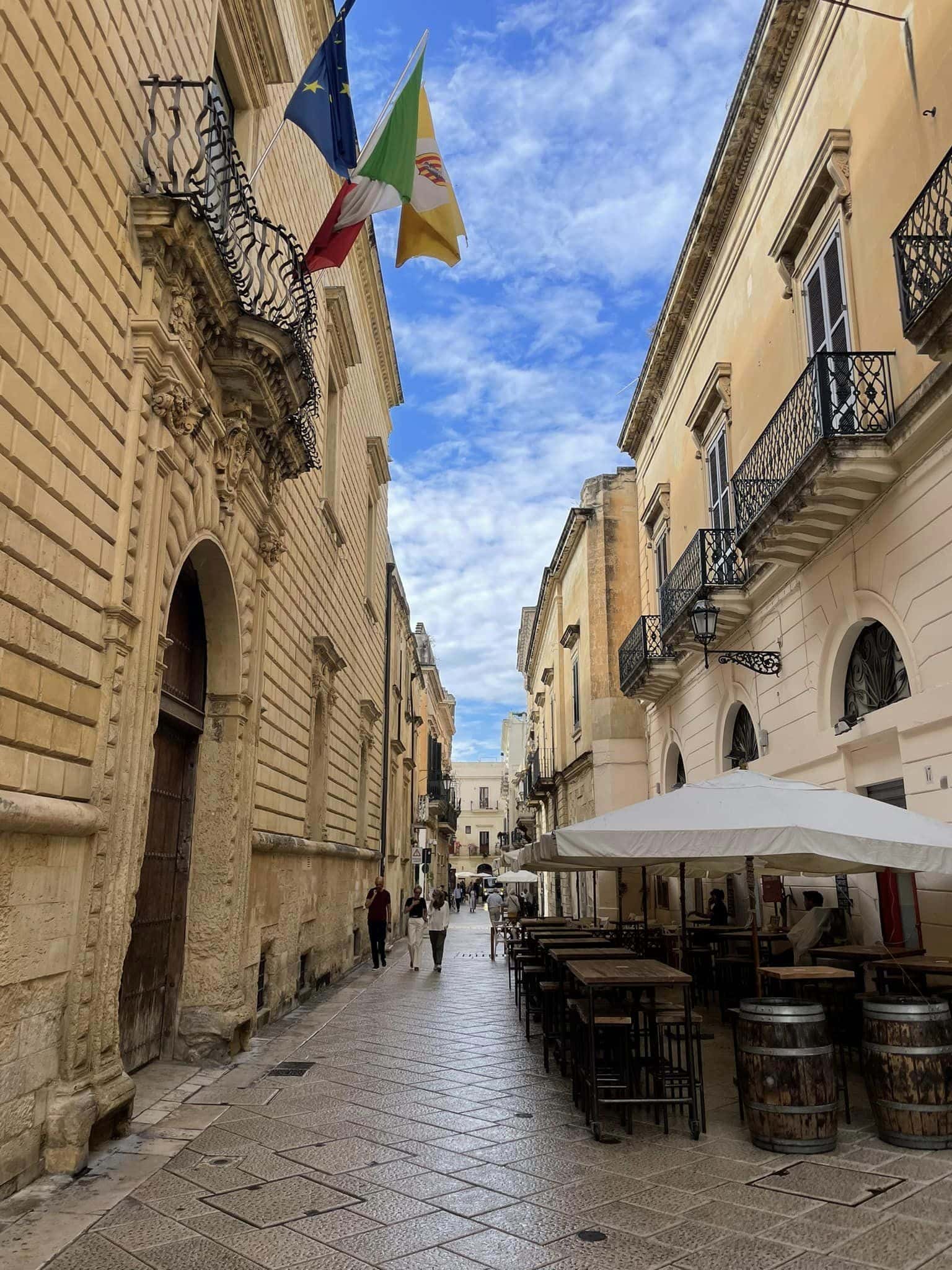 Be sure to do similar checks of the vehicle when you drop it off at the rental company. If you have incurred any damage, it is important to be upfront about it.
The rental company will organise the repairs and then bill you, for you to claim it back through your insurance company. You are entitled to see receipts and have full visibility of the entire process. 
Assuming that the car is perfectly fine when you drop it off, it is a good idea to take photos of it again so that you once more have time-stamped evidence of the condition you returned it in. Arguably this is even more important than doing so when you collected the vehicle. 
Most Italian rental companies are trustworthy and honest. (After all – they depend on tourism to make a living!)
However, it is always better to be safe than sorry and to take extra precautions. Photos taken on your phone contain data about when and where the photos were taken, so you can easily cover yourself if a dodgy dealer later claims that you have damaged their vehicle.
A note about one-way rentals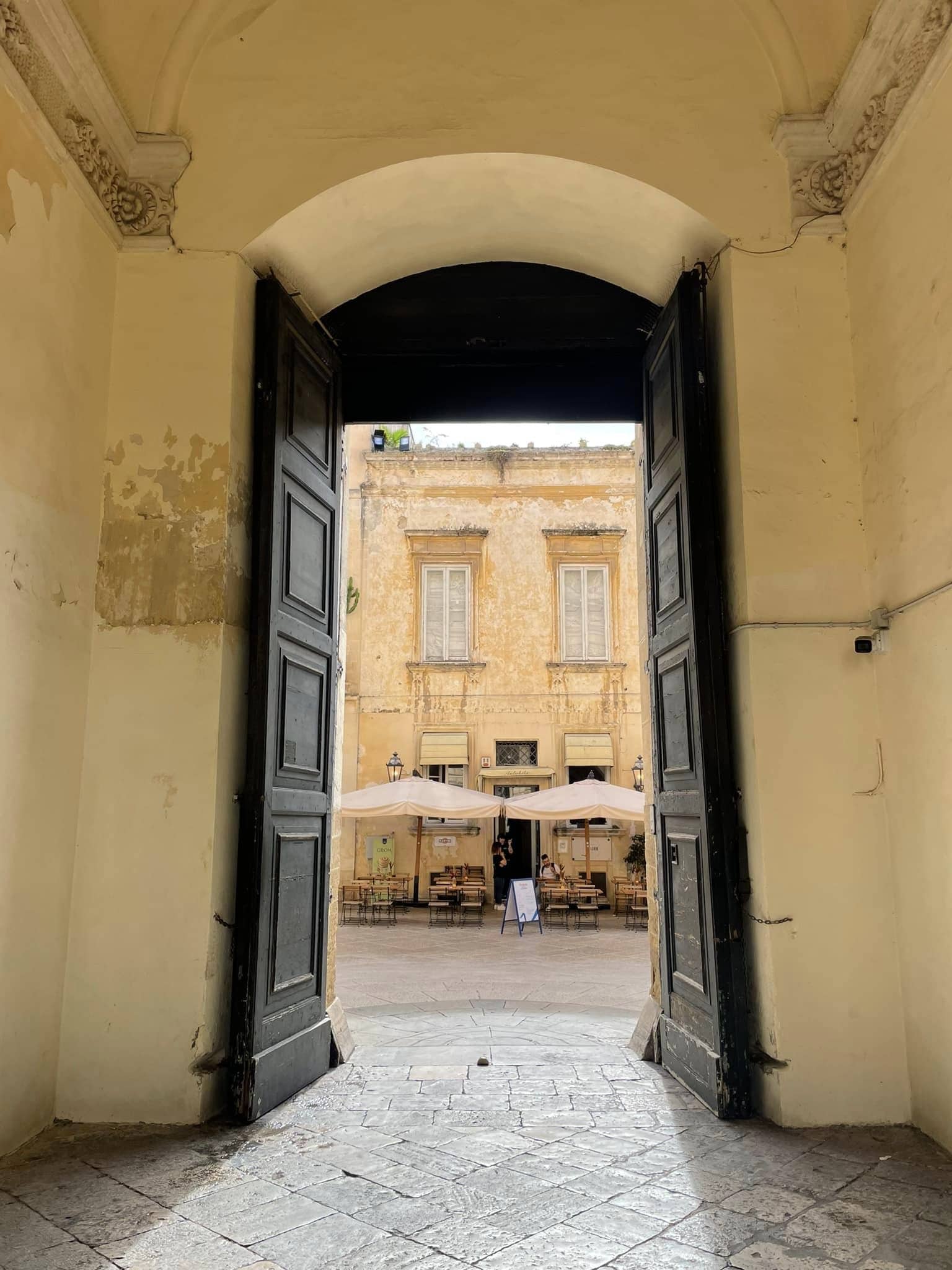 If you can, plan your Italy itinerary so that you pick up and drop off your rental car in the same place. Why?
Because one-way rentals are often significantly more expensive than rentals where you return your car in the same place, you collected it from. So, for example, it might sound like a nice idea to collect your car from Brindisi, do a Puglia road trip, and then drive up to Campania and Naples. 
But this can add hundreds of euros to your rental bill!
Taking your rental car out of Puglia 
There are 20 different administrative regions in Italy and Puglia is located conveniently close to Basilicata, Calabria, Campania, and Molise. There is no issue with you taking your rental car elsewhere in Italy.
So, you can easily combine a trip to Puglia with a visit to Rome, Florence, Bologna, Milan, or whichever other Italian cities take your fancy.
However, some rental companies may say that you are not covered if you want to take your vehicle on the ferry to Sicily or Sardinia, and you may also not be covered for crossing European borders.
Driving in Puglia 
The concept of driving in Puglia is the most intimidating aspect of renting a car here for many people. People often assume that the south of Italy is wild and chaotic and that driving here is like the wild west.
Honestly? It is not as daunting as you might expect.
Think of driving in Puglia as the same as driving in your own country – except with a few more aggressive drivers on the road. Be aware of your surroundings and watch your own driving and you ought to be fine.
Useful tips for driving in Puglia
Some practical tips for driving in Puglia are detailed below.
In Italy, you drive on the right and overtake on the left like in most of Europe and North America.


Southern Italian drivers are often fast and aggressive – leave them to it and make sure that you yourself adhere to speed limits. Speeding fines in Italy can be steep and are likely not the kind of souvenir you want from your trip.


People are liberal users of the car horn here. Learn to pay it no mind


Many country roads in rural areas are narrow and are only wide enough for one car to fit through. Be sure to honk when turning a corner to let others know you are coming.


There are no street lights on a lot of rural roads at night so try to avoid driving after dark if you can.


Many Italian drivers do not indicate when turning – whether onto a road, junction, or roundabout.


There is a lot of agriculture in the south of Italy. Look out for cows, sheep, stray dogs, and any other wildlife that may wander into the road.


Never drive in a zona traffico limitato


Vehicles coming from the right have priority at junctions unless signs indicate otherwise.


On roundabouts, signs should indicate who has the right of way. If there is no sign, the right has priority.


There are a series of roundabouts outside Lecce (SS613) when you are approaching the city from the north that become something of a free for all. Drivers on the roundabout have priority but many older Italian drivers do not understand the roundabout rules. Avoid this during the morning/after-work rush hour if you can.


Some rural roads are not well-maintained and often contain potholes, etc.
Zona traffico limitato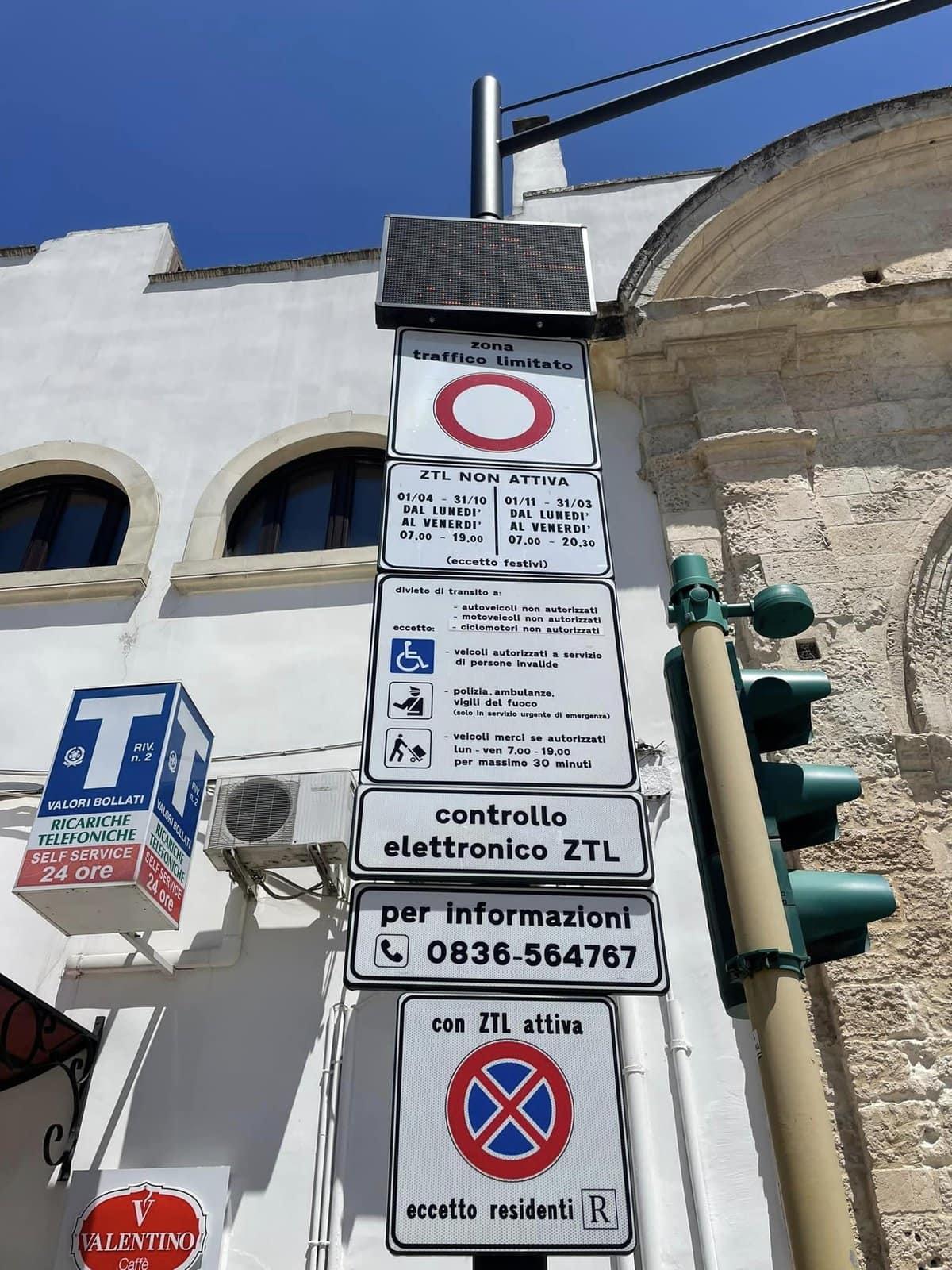 Zona traffico limitato zones deserve a special mention (ZTL). You will find them at the centre of most cities and they exist to reduce congestion and protect historical and cultural/areas. 
Look out for ZTL road signs. They are usually long, verticle signs that display a red circle as well as a bunch of information about the area and when the restrictions apply.
In some areas, you may just see a small sign displaying a red circle. Fines for entering ZTL zones can be steep – usually €180 in Puglia, but sometimes as high as €326.
If you unknowingly drive through a zone, cameras will record your number plate. The fine may be waiting for you at the car rental office or it may even be mailed to you at your home address however many months later.
Finding gas stations in Italy
A lot of gas stations in Italy are self-service. There are often no people working at them whatsoever and you need to pump your own gas.
This is very different from driving in Greece nearby, where most gas stations are full-service. It is important to know exactly what type of fuel you need to put into your car before pulling into the gas station and before driving away from the rental office.
Benzina (Gas) is unleaded petrol. Gasolio is Diesel.
A lot of tourists have gotten into a mess in the past because gasolio sounds like gas but it isn't so be careful! If you are unsure what type of gas you need to put into your car (and you didn't ask at the rental office), look for the sticker inside the vehicle. It is usually on the fuel door, on the dashboard, or on the car key. 
Italian gas station opening times
Opening times for gas stations vary significantly. If you have Google Maps on your phone, you can click on the gas stations near you to check their opening times. 
Larger gas stations and gas stations on the Autostrade highways are open 7 days a week, including Sundays, until late. Smaller regional gas stations that you will find in rural Puglia are usually closed on Sundays and open 07:00–20:00, 06:15–19:15, or some similar subset of hours from Monday to Saturday. 
Parking in Puglia
You can usually find free street parking in Puglia but it is definitely a lot more disorganised than in the West. Forget about parallel parking – locals will often try and squeeze their car into any available space, whether it is dangerously on the side of a street corner, partially on the pavement, etc. 
It is a good idea to check with your hotels in advance to see what their parking situation is like. Most smaller boutique hotels do not have adjacent parking lots.
Some properties that are located in the historic centre of Lecce and other cities may have special ZTL permits that allow their guests to pass through a restricted area to be able to park.
There are also some colour markings to look out for on the streets. If the line is white, you can park for free, no problem.
Blue lines are for paid parking and there ought to be a machine nearby. You may be asked to enter your car's registration number before paying for your ticket. (Look out for the instruction  "Digitare la targa del proprio veicolo").
Yellow lines are for disabled drivers only and you must be able to show your disability badge.
Speed limits in Puglia
Speed limits in Puglia are displayed in km/h. They are as per the below:
50 km/h in towns and built-up areas

90 km/h on strade statali and national roads

110 km/h on strade extraurbane principali

130 km/h on autostrade (motorways and highways)
Toll roads in Puglia
In Italy, you have to pay to use toll roads (the Autostrade). However, in Puglia, there really aren't many and you can generally get by by simply using the toll-free highways and regional roads.
Is driving in Puglia safe?
Driving in Puglia is safe – whether you are travelling as a group, or you are a first-time traveller driving alone. Puglia and other southern parts of Italy are often associated with negative stereotypes but the reality is that this area is very safe for tourists. 
Petty crime is a concern in some areas, as is the case in most global cities. Use common sense when thinking about where to park your vehicle – opt for a parking garage rather than a shady side street that makes you feel uncomfortable for example.
Never leave any items on display in your car to tempt opportunists. No valuables, clothing items, luggage, etc.
Where to travel on a road trip in Puglia
The Puglia region is broader than most people realise and a two-week itinerary here is barely enough to scratch the surface of everything the area has to offer. Assuming that you are starting from Bari or Brindisi, Polignano a Mare and the trulli houses of Alborobello are must-visits. 
Spend a day or two in Lecce to admire its baroque architecture and visit the ¨white city¨ of Ostuni. Matera is a fantastic historic city that sits across the border in Basilicata but is often included in Puglia road trips as it is just an hour away from Bari.
The city is known for its cave dwellings and is quite unlike anywhere else in the country. The region of Salento south of Lecce is well worth exploring – relax on the beaches near Otranto on the Adriatic coast, and by Gallipoli and Nardo, on the Ionian coast. 
The city of Galatina is a gastronomer's dream, known for being the birthplace of the Pugliese pasticciotto pastry and home to some fabulous Renaissance architecture. With a car, you can really go off the beaten path in this area to visit some of the areas Griko-speaking villages, and to head to the spectacular hiking trails and beaches in the protected area of Porto Cesareo. 
Final thoughts on renting a car in Puglia
Do you have any final questions or concerns about renting a car in Puglia, organising a Puglia road trip, or planning a trip to Italy in 2023? Don't let being intimidated about driving here put you off! 
A trip to Puglia is one of the greatest adventures that you can have in Southern Europe! Safe travels and enjoy Italy! Andiamo! Xo
---