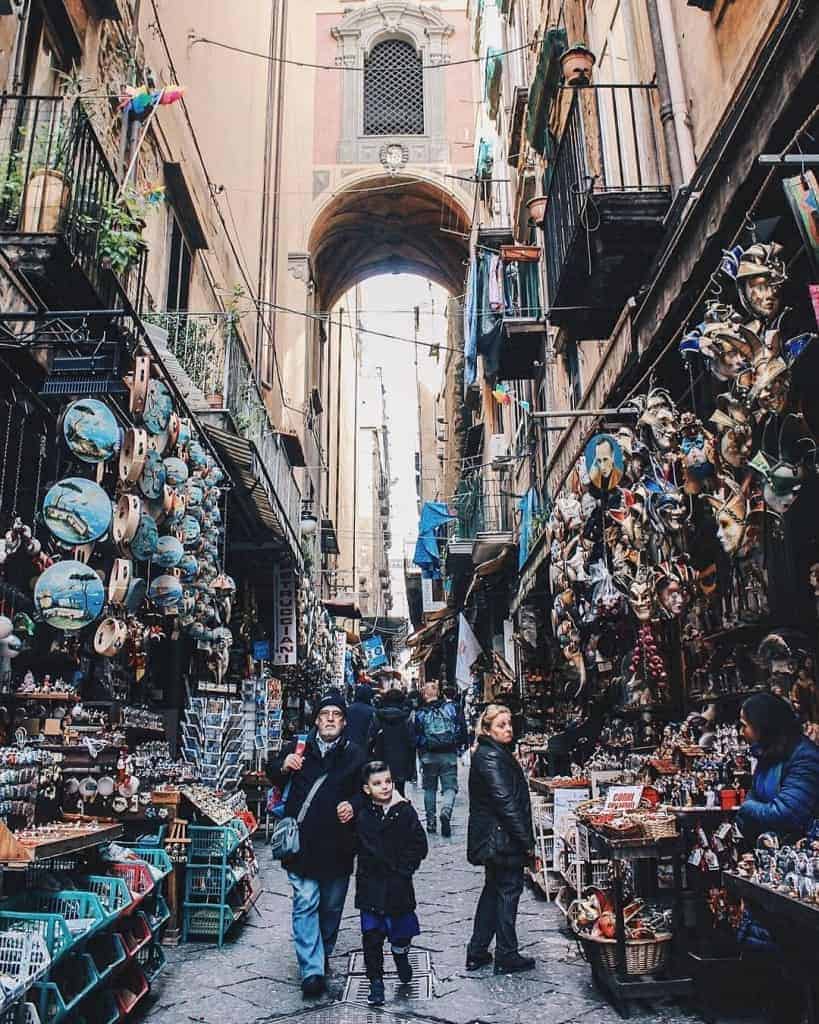 Renting a car in Italy may at first sound a little daunting. Afterall, Italians don't have a reputation of being the calmest drivers in the world, do they? In reality, driving in beautiful Italy is not as difficult as you may first think.
Car Rental in Italy:
Why Do it?
The best way to get around in Italy largely depends on where in the country you plan on travelling to. If you intend on revolving your Italy itinerary around the main tourist cities (i.e. a route from Rome to Naples and the Amalfi Coast), you can just as easily travel around by public transport. Not to mention, there are some regions where you are not permitted to enter by car.
If you are travelling in certain regions of Italy though – Southern Italy for example, the public transportation network is not very well developed at all and therefore it is virtually impossible to see everything without having your own wheels.
NotRenting a car in Italy also opens up the possibility of taking detours and stumbling across quaint little villages and medieval towns that you perhaps would not have otherwise found.
Driving in Italy:
Road Rules
Before renting a car in Italy it is important to have some awareness of the general road rules for doing so. In Italy, people drive on the right hand side of the road like the majority of Europe.
Though the stereotype of Italian drivers is usually a depiction of someone aggressive, ferocious, and whom makes a lot of elaborate hand gestures, in reality, driving in Italy is not that different to driving elsewhere.
By law you must wear your seatbelt, and blood alcohol content must not exceed 0.5%. It is also illegal to drive in certain historic "zona traffico limitato" areas and huge fines are due to those who break this rule. I have expanded on this in a separate section below.
Italian police have been known to stop and check drivers at random, so be mindful of road rules and always carry your identification and your International Driving Permit with you just in case.
Car Rental in Italy:
Age Requirements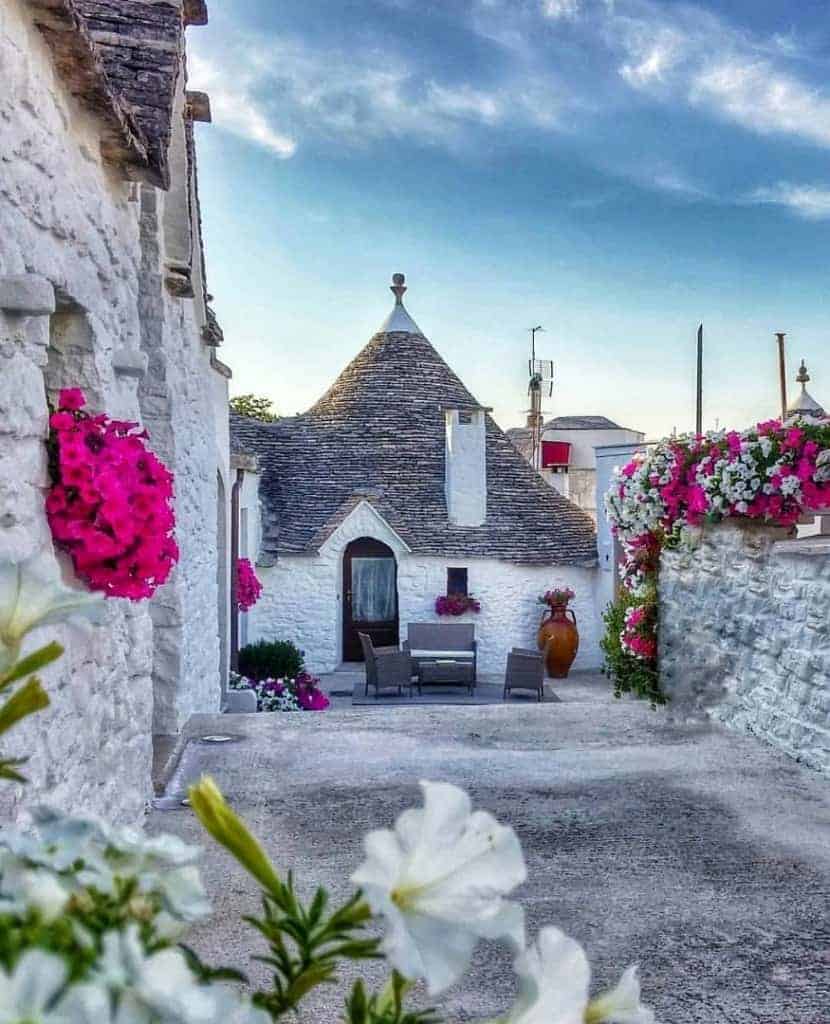 The minimum age for renting a car in Italy is 18, though with that you should have had your driving licence for at least a year before you are allowed to rent a car. The upper age limit for renting a car varies depending on the provider, but is commonly between 70-75 years of age.
Car Rental in Italy:
Finding a Rental Car
Some element of advanced planning is required if you want to rent a car in Italy for your travels. If you think that you can just rock up and waltz up to the car rentals desk at the airport you have another thing coming, especially if you are travelling in high season. This is not purely just a case of availability, but also that higher demand pushes up prices.
It is highly advisable to organise your Italian rental car in advance of your trip. Browse online in order to review a number of companies and their rates to ensure that you are getting the best deal. It is possible to have the car waiting for you at the airport on arrival.
By the way, in terms of actual car model, when it comes to renting a car in Italy, size matters. By "size matters", I mean that the smaller the better (still just speaking about cars here!)
Many roads and passes are extremely narrow. You don't want to experience heart palpitations every time someone passes you on a mountain pass, so forget the monstrous SUVs and opt for something more compact.
Renting a Car in Italy:
Manual Vs Automatic
Both manual and automatic cars are available for rent in Italy. You can opt to choose whichever type you feel more comfortable driving. That said, the majority of cars here are manual. That means that if you prefer an automatic, you really must make sure to organise your car in advance of arriving.
If you really want to drive an automatic car (looking at you American readers), and you wait until you arrive to get one, you may find that all you are left with is manual vehicles. Learning to drive a stick shift in Italy, with its narrow roads and different road rules is not only undesirable, it can be dangerous.
Car Rental in Italy:
Find Cheap Italy Car Rentals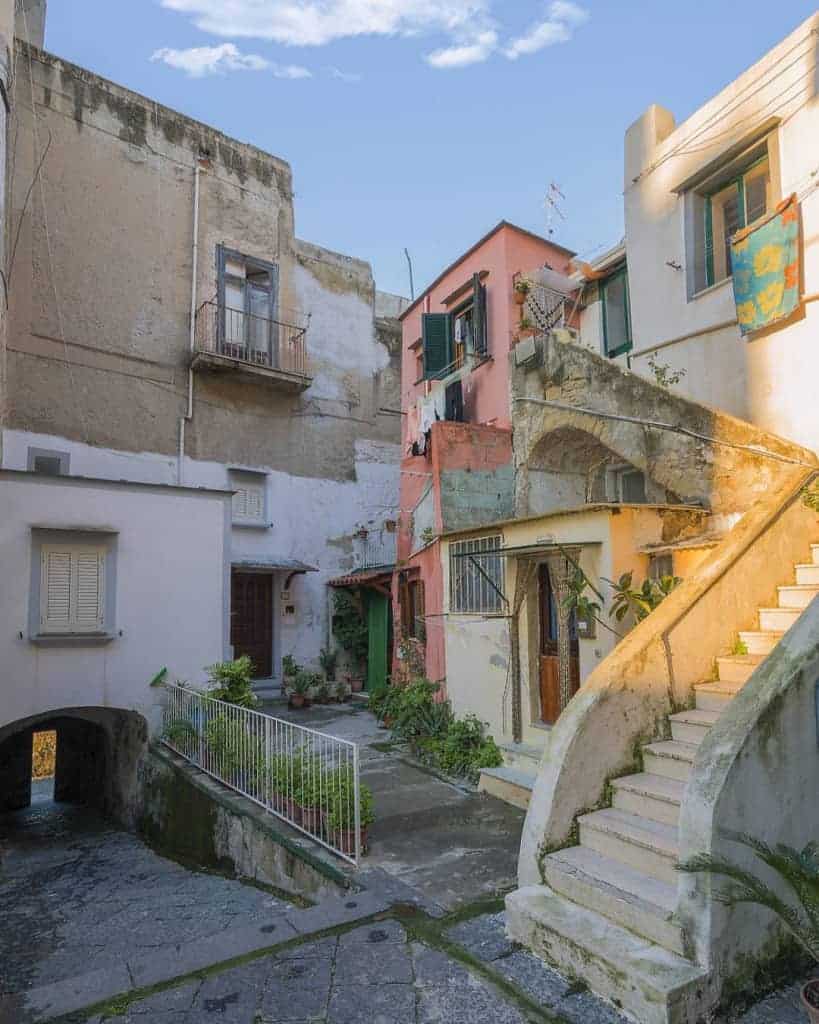 Obviously price may be a huge factor when searching for a rental car in Italy. Despite what you may imagine, car rentals in Italy are not all that expensive. This seems to be a common misconception that a lot of people have. In reality, you can definitely hire a car here for a lower or equivalent cost to most countries in Europe.
Review Several Options Before Committing
Understandably when renting a car in Italy you want to ensure that you are getting a good deal and therefore it is strongly advisable to review several different providers using a comparison site.
Europcar, Hertz, Sixt, Alamo, Dollar, and Enterprise are among the most reputable rental car providers that you can use for travelling in Italy. Comparison websites allow you to check the specific offers provided by each, in addition to smaller, local rental companies (check the reviews first).
Consider Your Collection Point
One thing that can dramatically impact the amount that you pay for your Italian rental car is the point at which you collect it in Italy. If you arrange to collect your car in big cities such as Rome, Milan, Florence, or Naples, it is substantially cheaper than collecting it in smaller towns and airports (e.g. the Dolomites or random towns in Southern Italy).
This is not a marginal price difference. We are talking $300 for 2 weeks versus $300 for 4 days so be sure to consider this also.
Acquiring an International Driver's Permit
By law it is essential for anyone that wishes to drive in Italy to acquire an International Driver's permit. Truth be told, you may never get asked to display this while dealing with rental companies or while driving, but it is better to be safe than sorry, and to make sure that you have the permit with you.
International Driver's Permits cost just $15 but the specific requirements and application process varies from country to country. This website provides a breakdown of the process to follow for each nationality, depending upon where your driving licence was issued.
Get Comprehensive Insurance Cover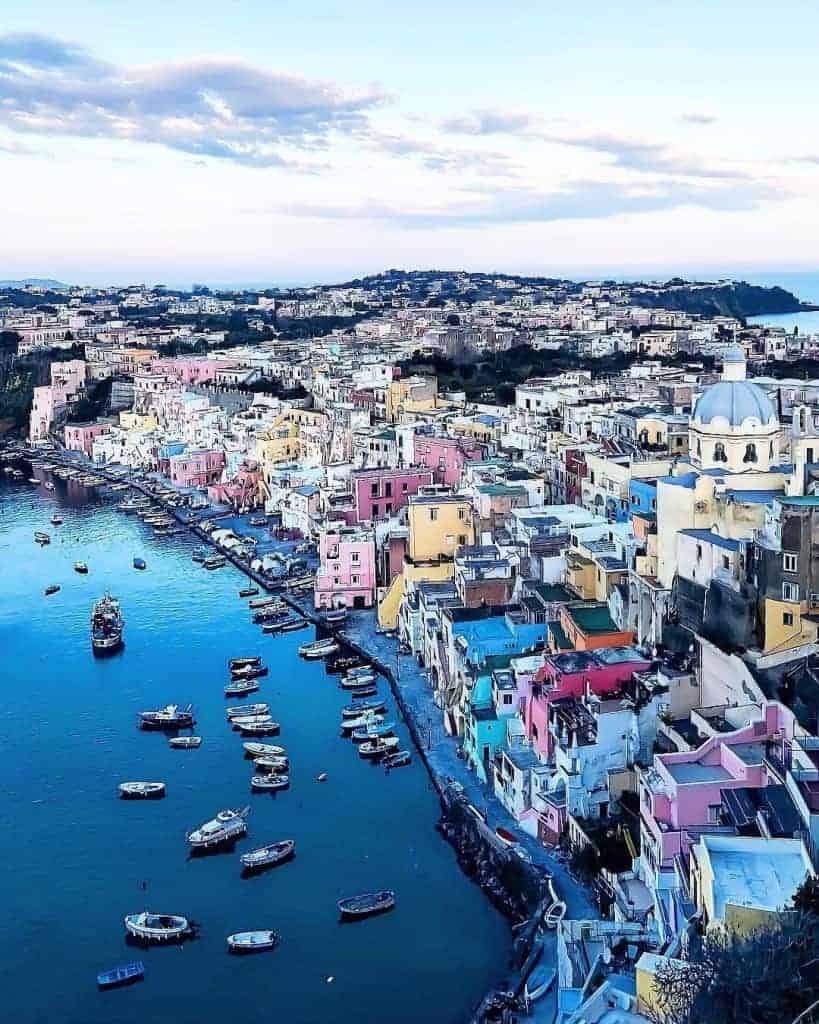 Getting comprehensive car insurance is good practice when you rent a car anywhere in the world. You never know what may happen and it's best to prepare for the worst. With that said, this is not obligatory in a lot of European countries, whereas in Italy it absolutely is.
In order to rent a car in Italy, you must have basic CDW coverage. It is worth also paying for the theft cover, especially if travelling in Southern Italy and Sicily where rental car break ins are not unheard of.
Just as it is better for you to book and organise your rental car in advance, I would also advise that you do the same with your insurance. If you simply book your rental car online, and try and add the insurance later, you will wind up paying a higher price for it.
Renting a Car in Italy with Credit Card Insurance
This is a very important thing to remember. If you have a credit card that has insurance, you may automatically assume that you are covered for renting a car in Italy. However for the majority of card providers, Italy is excluded from the areas that they cover.
Ensure that you read the small print of your policy and check with your credit card company before travelling to Italy and picking up a rental car.
Unless you really feel strongly about doing so, it is not really necessary to spend a lot of money on buying or renting a GPS. Instead, make use of offline map apps such as Google Maps and Maps.Me. The latter still detects your location even when offline.
In conjunction with these useful phone apps, you should also ensure that your phone supports international roaming (without being extortionately expensive to do so), or pick up a local Italian Sim card.
Zona Traffico Limitato Zones (ZTL)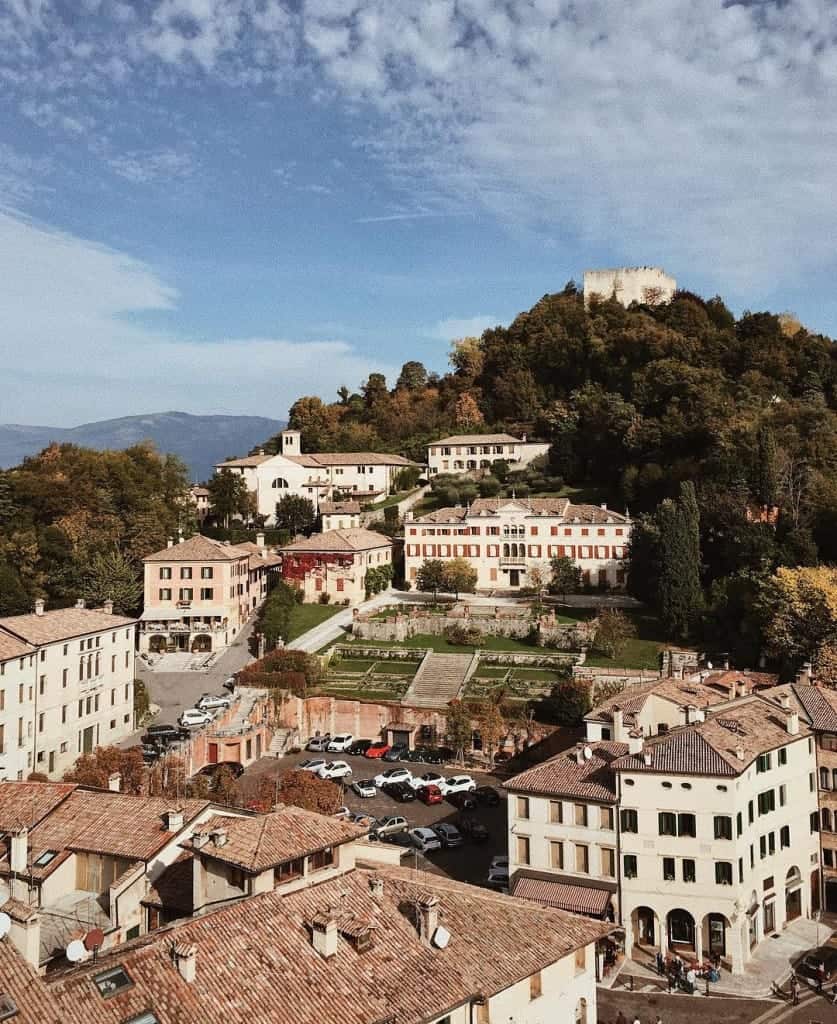 One very important thing that you should know about driving in Italy is the presence of areas that are designated as "zona traffico limitato" (ZTL). These zones are in place to protect historical and cultural areas and a hefty fine is waiting for those who inadvertently drive through ZTL areas.
There are over 200 ZTL zones across Italy. Each of these are well marked, but you need to know what you are looking for. A ZTL zone is indicated by a sign that has a big red circle on it, depicting that no cars can enter the zone.
You should also keep in mind that the entry points to ZTL zones are heavily monitored by surveillance cameras. If you pass into the zone, your license plate number is recorded and a ticket is automatically issued.
I am sure that arriving back home from your Italy vacation to see that a hefty Italian fine has been sent to you via international delivery is not the kind of souvenir that you want, so do try to be careful here.
ZTL Zones – Things to Keep in Mind
GPS systems often suggest driving right through ZTL zones as they have no idea of their presence and just offer the shortest route. This is something to be mindful of. Make sure you look out for the ZTL signs .

ZTL zone rules vary from city to city. Typically you cannot pass through the zone from 8am to 8pm.

If you see someone driving into a ZTL zone, don't follow them and assume it will be okay. Either they may have a pass to enter, or they may have made a mistake.

If you accidentally enter a ZTL zone it is probably not possible to just turn around again. Most of these areas are comprised of narrow one-way streets. Continue on until you exit the zone.

Some cities with ZTL zones allow residents/permit holders to pass through. Don't mistake this as the zone being okay for you to enter.
Car Rental in Italy:
Safety
If you follow all of the tips provided in this guide, your driving experience in Italy ought to be enjoyable and trouble free. You can then worry about the more important aspects of planning a trip to Italy like where to find the best gelato, and how to eat 7,000 tons of pasta without gaining a pound.
Driving aside, there are some safety considerations to think of. In Sicily and Southern Italy especially, rental car thefts are a common problem. Always be mindful of where you park your car and don't leave anything on display inside the car. Remove all valuables and luggage and if you can, leave your car with an attendant or in a paid car park rather than randomly at the side of the road.
Car Rental in Italy:
Returning Your Rental Car
One small thing to keep in mind about returning your rental car is the gas situation. Whether you return the car with an almost full tank of gas, half a tank of gas, or a gas tank that is just teetering above empty, you will be charged for a full tank of gas when you drop it off. To avoid wasting money here, don't fill up your tank just before returning it.
Have any further questions about renting a car in Italy? I used to live in Italy (In both Naples and Catania in Sicily) and rented cars on numerous occasions. I am happy to answer any queries that you may have. Feel free to ping me an email or drop me a comment below. Buon viaggio! Melissa xo
Disclaimer: This guide to renting a car in Italy may contain affiliate links. This means that if you choose to make a purchase through some of the links on this page, I may obtain a small amount of commission.
Commission is charged at no additional cost to you and aids me in the costs of running this site so that I can continue to provide you with free Italy travel advice. Thanks for understanding.

---