Renting a car in Italy is a great way to get around during your time in Southern Europe. It gives you a lot more freedom and flexibility than if you depend on public transport.
Aside from connections between major cities, public transport in Italy leaves a lot to be desired. This may come as a shock if you have spent some time traveling in other parts of Europe, like Spain and Greece, that have excellent bus and rail links. 
In some parts of the country, particularly Southern Italian regions like Apulia, Calabria, Campania, and Basilicata, intercity transport is basically nonexistent. Not having access to your own vehicle would mean having to forfeit places from your Italy itinerary 
The same is true of Italian islands such as Sicily and Sardinia, where transport schedules are considered more as a guideline than a stringent schedule to be followed. Trying to depend on local buses and trains to get from A to B can be nightmarish.
Renting a car in Italy means that you can more easily explore lesser-known villages, ruins, and beaches. 
Renting a car in Italy in 2023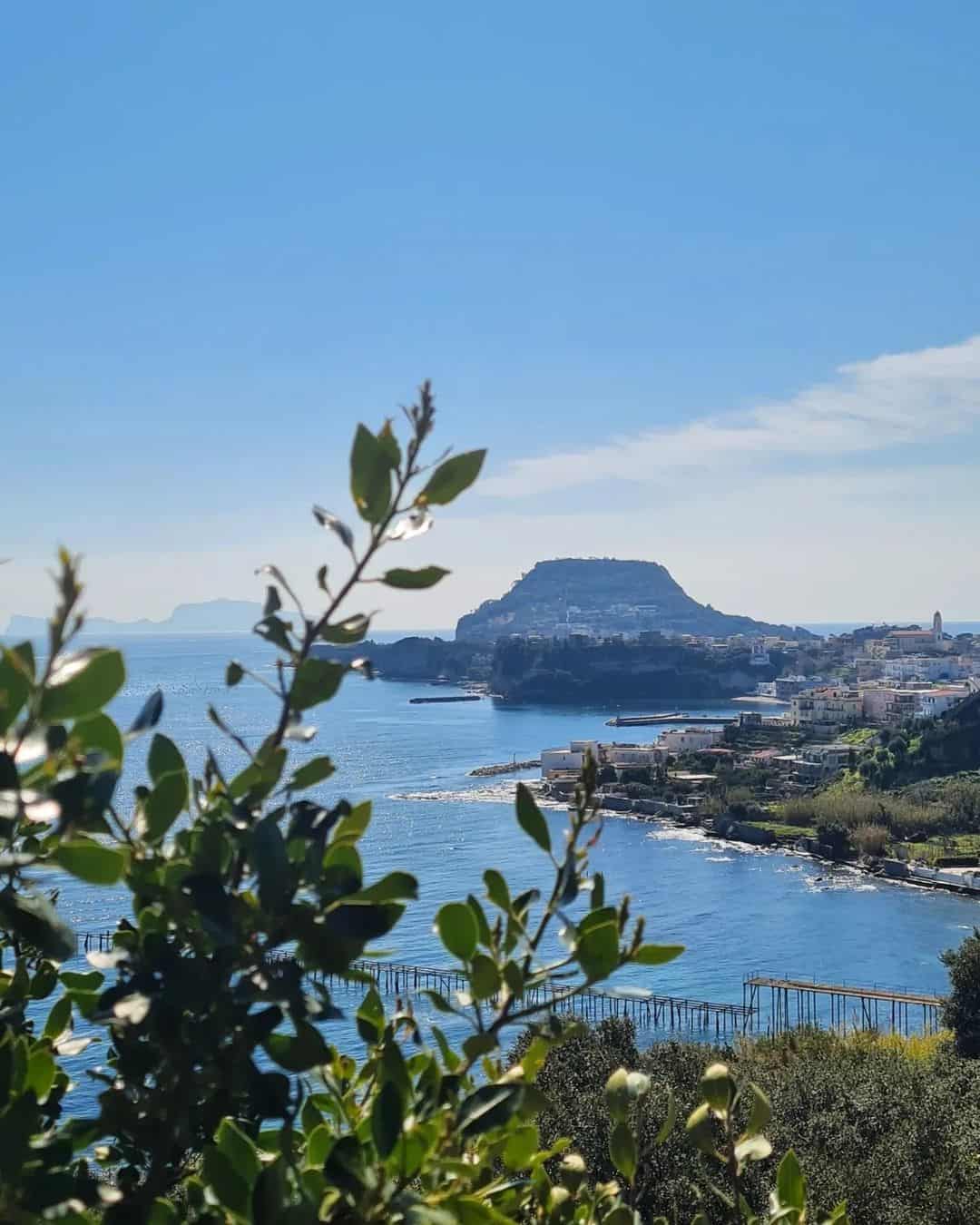 It is understandable that renting a car in Italy may be a daunting prospect. (Driving in any country outside of your own can be intimidating!)
Italy doesn't really have the best reputation as a place to drive. You may find that when you tell a lot of people that you are considering renting a car here, they frown at you and look at you as if you have just sprouted a second head!
Don't worry. Most Italian roads are in good condition and although Italian drivers have a reputation for driving fast or being a bit hotheaded and easily annoyed, you could easily apply that to a minority of drivers in any country.
Be aware of yourself, your own driving, and your surroundings and you will be fine. Italy is not the wild west after all! 
This comprehensive guide on renting a car in Italy has been written by someone who has lived in Naples (Me!)
It runs through all the practical considerations that you need to know before renting a car in Italy, whatever country you come from. It then gives insight into how you can secure the best prices for your rental.
Does it make sense to rent a car in Italy?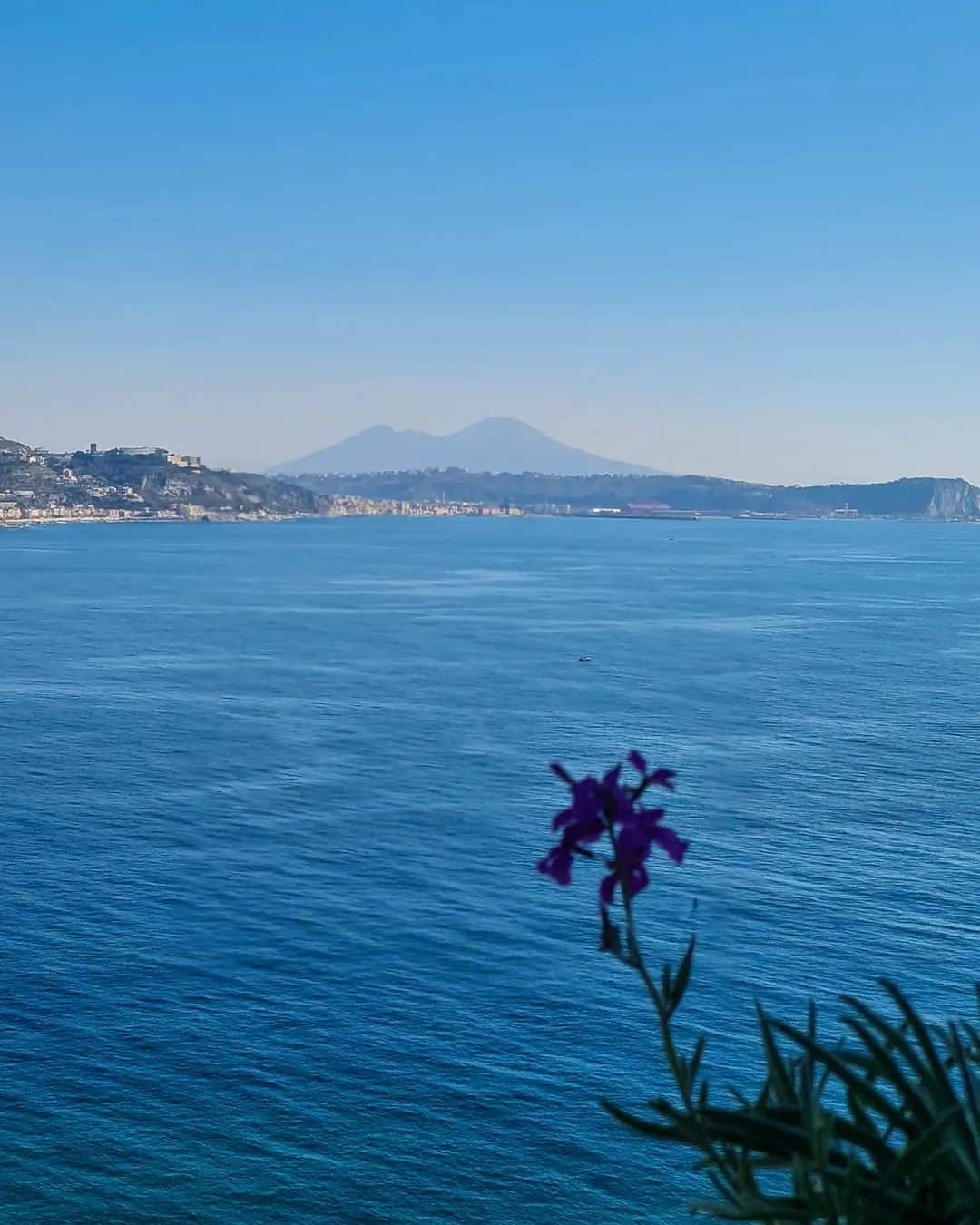 The first thing that you need to ask yourself when planning a trip to Italy, is whether you really need to rent a car in Italy. Yes, some parts of the country are difficult to explore without public transport, but whether this is applicable to you or not depends on you and your itinerary.
Spending a week in Naples with occasional day trips from Naples to Pompeii and Herculaneum? You probably don't need to rent a car as the Circumvesuviana and local public transport is pretty good. 
Driving around Puglia from Bari to Polignano A Mare, Alberobello, Ostuni, and Lecce? Yes, renting a car in Italy will make your life a lot easier.
Sicily is much more easily explored with a car. If you are drawing out an Italy itinerary that takes you from the north of the country to the south, but you are only visiting major cities like Venice, Bologna, Milan, Rome, and Naples, you can easily depend on the train. 
There is a lot to think through. If you are going to be spending most of your time in a large city like Rome, you are best to forgo renting a car.
Italian cities have a lot of one-way roads and Zona Traffico Limitatos (ZTLs) where you cannot drive close to historical sites and attractions. Driving in places like Rome is horrendous, even for experienced drivers and even for Italians!
Requirements for renting a car in Italy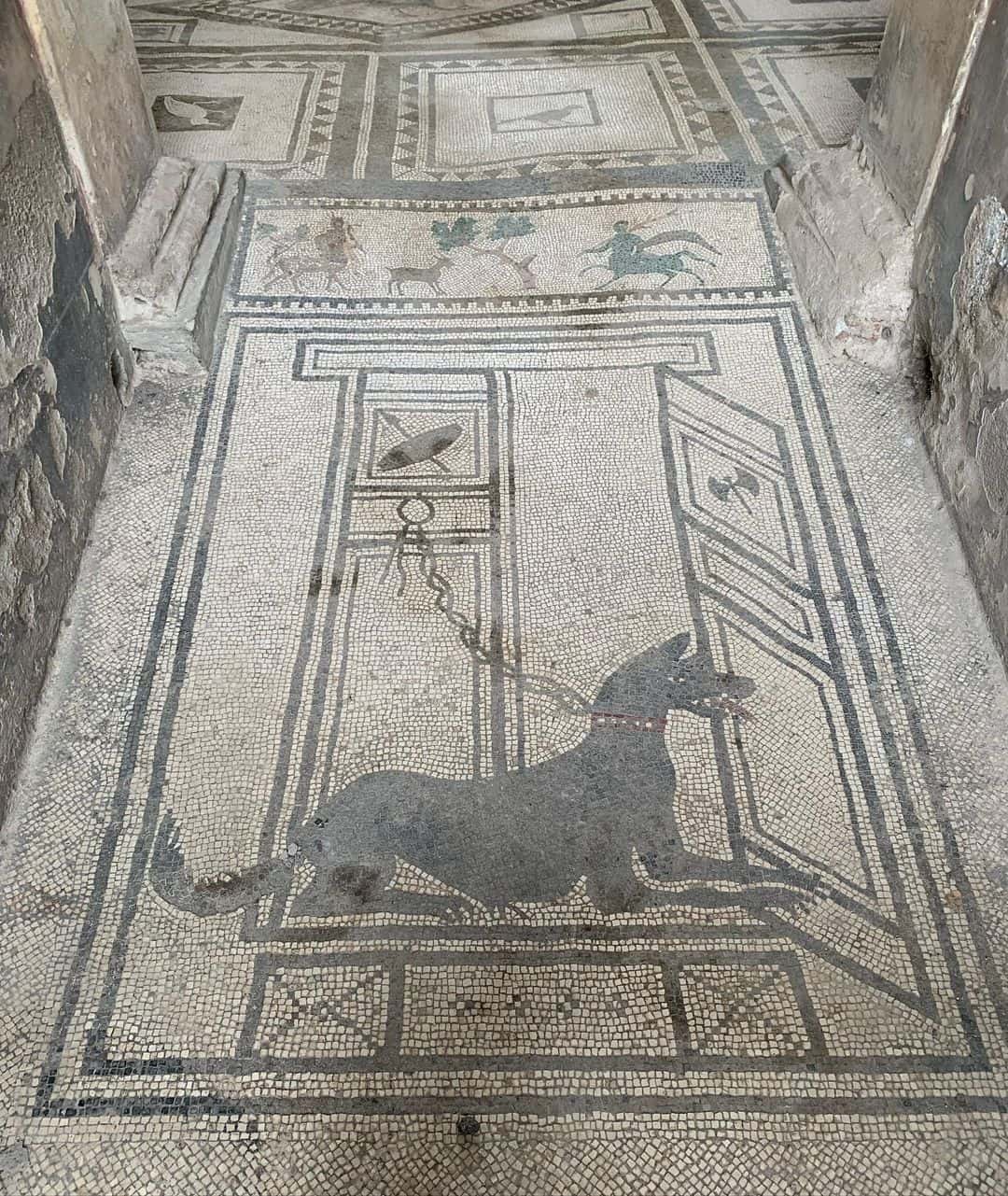 There are several requirements that you need to meet in order to be eligible to rent a car in Italy. You must typically be aged between 21 and 70 and in possession of a full driving license.
Most rental companies require you to have a valid credit card but there are also those that accept debit cards. (However since a credit card offers you more protection, this is generally the better payment method).
EU citizens only need to show a copy of their EU driving license. If you are from another country (including US and UK driving license holders), you need to apply for an International Driving Permit prior to your trip.
Car insurance is essential and theft coverage comes highly recommended.
Age requirements for renting a car in Italy
The minimum age for renting a car in Italy is 18, but you will note that a lot of companies will not permit drivers younger than 21 to rent their vehicles. Regardless of age, you must have been in possession of a full driving license for at least a year before you are allowed to rent a car in Italy.
The maximum age is typically 70, though some companies stretch to 75.
Requirements for an International Driving Permit
If you do not hold a full EU driving license, you will need an International Driving Permit (IDP) to be able to rent a car in Italy. This includes UK, US, Australian, and New Zealand driving license holders. 
An IDP costs $15/£12.50. The process for obtaining an IDP varies from country to country.

You can search what the application process is for your country here. If you are from the US, this can be purchased from your local AAA office or online. 
If you are from the UK, you can apply for your IDP through the post office. Be sure to apply plenty of time in advance.
Cost of renting a car in Italy
The cost of renting a car in Italy varies depending on the time of year that you are traveling, the type of vehicle you are renting, and where you are picking your rental car up from.
During the peak summer months, you can expect to pay around $49 per day for a small economy car. That works out at around $344 a week.
This price includes unlimited mileage, collision damage waiver, theft protection, third-party liability insurance (TPL), and an airport surcharge. Choosing to pick up your car from the airport rather than in the city centre can work out slightly more expensive. 
(However, the price difference is usually only marginal so you should do whatever works out more conveniently for you!) 
The peak season for travelling to Italy is between late May and early September so prices are at their highest during this time. On the whole, if you travel to Italy out of season, you can save as much as 50-60% on your travel costs and that includes car rentals.
In January for instance, you can secure a car rental for just $40 a week in Rome! That is the daily rate during the summer!
One-way car rentals 
One-way car rentals in Italy (i.e. rentals where you pick up your car in one place and drop it off in another) are often significantly more expensive than if you pick up and drop off your vehicle in the same place.

This is often not a slight price difference. The additional costs can be huge! 
So, if you can, try and plan your itinerary in a loop so that you pick up and drop off your car in the same place.
What rental companies are in Italy?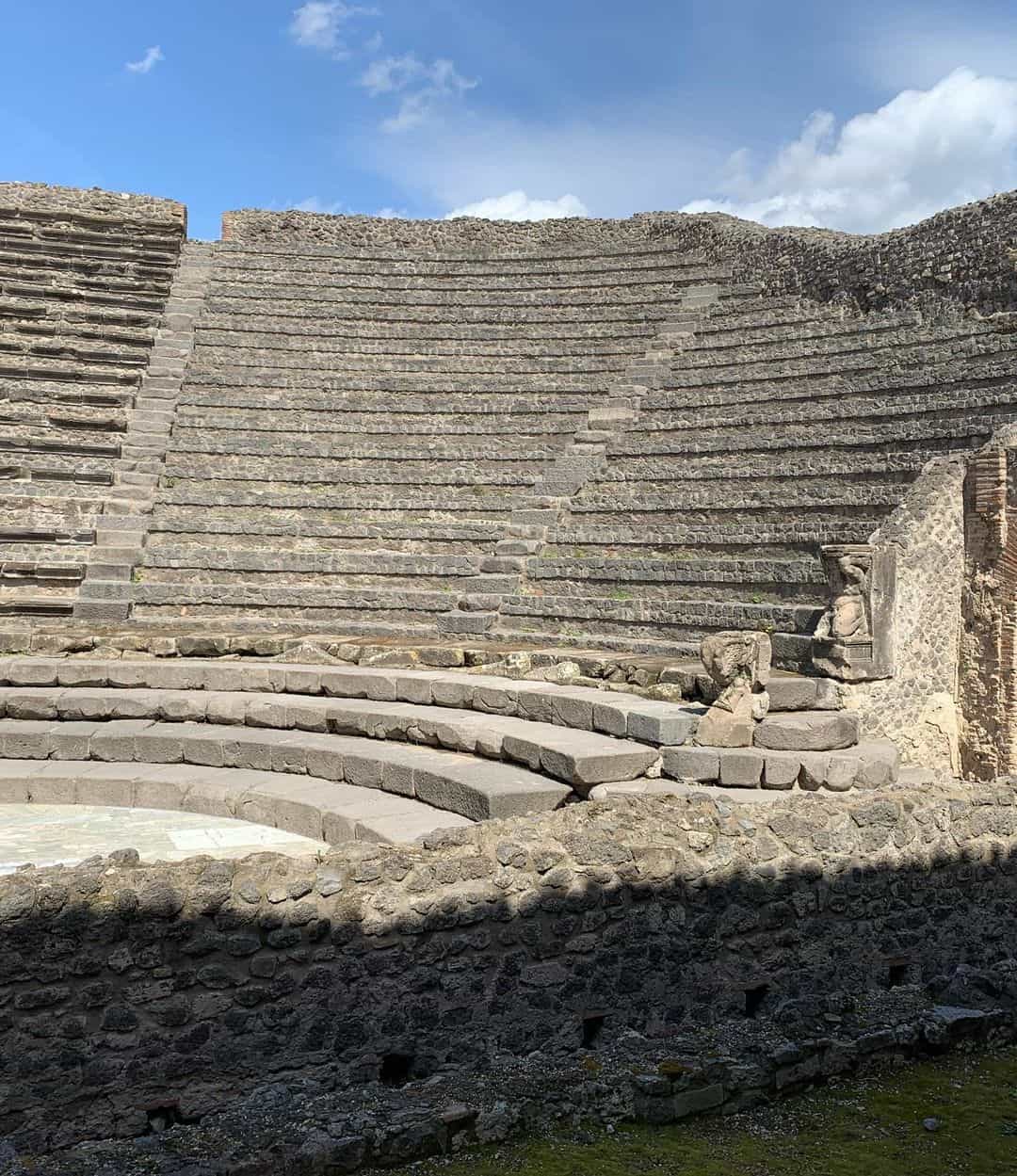 Numerous reputable international rental companies operate in Italy. This includes Sixt, Dollar, Thrifty, and Avis.
There is an abundance of smaller, local firms too and these shouldn't be dismissed as they may sometimes offer better deals. Use a comparison website such as Discover Cars to search for the best rental cars in Italy. 
This platform lists the rental costs and details across hundreds of different providers so that you can compare and contrast which is the best for you. You can filter your search by car specs – e.g. if you are looking for an automatic car rather than a manual, you want additional extras like child booster seats, GPS, etc. 
For your peace of mind, it is always best to check past reviews from previous customers. You can do this via Discover Cars, Google reviews, Tripadvisor, etc.
What type of car to choose when renting a car in Italy
A small economy-style car is perfect for driving in Italy. The streets and roads in many Italian towns, cities, and villages are old and narrow, especially compared to roads in North America. 
If you rent a large vehicle or an SUV, you might find that you have trouble making your way through some of the narrower streets. Some Italian country roads and mountain passes often feel as though they are only wide enough for one car to pass at any given time. 
You don't want to experience heart palpitations every time someone passes you on a mountain pass. Forget the monstrous SUVs and opt for something more compact.
Not to mention, it will save you a fortune on gas!
Similarly, if you are trying to maneuver a huge vehicle into tight parking spaces and congested villages, you are more susceptible to bumps and knicks. Minis, Smart cars, Fiat 500s, Hyundai i10s, and Citroen C1s are good cars for driving in Italy.  
When to organise your Italy car rental
You should try and organise your Italian car rental as soon as possible once you have confirmed your travel dates. This is particularly true if you are going to be travelling over the summer, and especially if you are going to popular destinations like Rome, Florence, or Venice. 
Prices become very expensive the closer you get to your departure dates. If you leave making your reservation until the last minute, you may not be able to get the car that you want either, particularly if you are hoping to rent an automatic vehicle.
When you book online, some rental companies may require you to make a partial payment upfront. Others may simply want you to pay the full amount on arrival.
Do you need a credit card to rent a car in Italy?
The vast majority of rental companies in Italy do require you to have a valid credit card to be able to rent a vehicle from them. That said, there are those that will also accept debit cards.
So, if you don't have a credit card or you prefer not to use one for whatever reason, you won't be unable to rent a car. Do keep in mind though, that credit card payments offer you an additional level of security. 
Some rental companies charge slightly more if you use a debit card. This could be the difference of $50-$100 for a week's rental. 
You may also be required to hand over a sizeable cash deposit for debit card reservations, whereas if you are paying by credit card, they simply store your card details.
Car insurance requirements for renting a car in Italy
When renting a car in Italy, you are legally required to have theft protection and collision damage waiver (CDW) insurance. You will note that most rental comparison websites like Discover Cars include these automatically. 
Fire and third-party liability insurance are also often included but it's worth double-checking to be sure. These are well worth paying for and for your own peace of mind and safety, you may want to consider opting for full coverage insurance. 
If you have a credit card that offers international car insurance, read the small print to see if Italy is covered. Many policies do not include Italy, although US travellers will be pleased to know that the Chase Sapphire Reserve insurance usually does.
It is a good idea to purchase your car insurance online in advance at the same time that you reserve your rental. That way you know that everything is covered. 
Some rental firms do not offer their own insurance. Another reason to organise it all in advance is so that you are not scrambling around at the last minute after arriving in Italy. 
Manual vs automatic rental cars
Most cars in Italy (and Europe in general) are manual. Automatic vehicles are usually in limited supply.
So, if you specifically want to rent an automatic vehicle, it is even more prudent to make sure that you organise your rental plenty of time in advance. Trying to drive a stick shift for the first time in rural Italy is both dangerous and nightmarish!
Picking up your Italy rental car
When you go to collect your Italian rental car, you will usually be asked to sign an inventory confirming the condition the car was in when you collected it. You should also thoroughly inspect the interior and exterior at this time to make sure that there are no issues.
Most rental companies are not scammers, but it is always better to be safe than sorry. Take photos so that you have timestamped evidence of the condition the car was in.
If you notice any problems, no matter how small (e.g. a scratch/bump on the car), bring it to the attention of the rental company there and then. (A sketchy rental company could try and blame you later.)
Returning your Italy rental car
Most Italian rental companies require you to return the car with a full tank of gas. Double-check this when you pick up your vehicle to be sure. 
(Sometimes, if you return the vehicle with half a tank of gas, they will still try and charge you for an entire tank!) Do a quick clear-out and check of the vehicle to make sure that there is nothing left behind and that you are returning it in good condition. 
(You don't want to be subject to any additional cleaning fees!) Take photos of the interior and exterior of the car when you drop it off so you have timestamped evidence of the condition in which you returned it in. 
Arguably this is even more important than doing so when you pick it up. As a scammy rental company is more likely to say that the car was not sent back in the same state that you received it in.
Always cover yourself!
If you damage your rental car
Sometimes accidents happen. If the vehicle you are renting incurs any damage, let the company know straight away when you drop it off.
You will usually have to pay for any damages upfront. Then, you can claim it back later through your insurance company.
The rental company should be able to give you a rough ballpark idea of how much you should expect to pay for what. Keep in mind that you are entitled to full visibility on this process – itemised receipts, etc. Don't ever hand over any money without an itemised bill. 
Caring for your car in Italy
Southern Italy tends to see more crime than Northern Italy. (Although opportunist crime exists all over the world) .
This definitely isn't something that should put you off travelling. Most trips to this area are trouble-free. 
But it is important to be aware that car break-ins are not unheard of and to take precautions. Never leave valuables on display in your car (or in the car at all). 
Most crime is opportunistic so be careful about leaving your car parked down random side streets, particularly at night. It usually pays to pay to keep your car in a parking garage.
Navigating your way around Italy using GPS
A lot of Italian rental cars do not have GPS systems built in. Rather than paying extra for this device, just make sure that you have an offline map such as Maps Me installed on your phone.
If your cell phone network does not have a generous data plan for Italy, you can pick up an Italian sim card locally for a low cost. Wind Tre, Vodafone, and TIM are among the best rental companies. 
You can get a plan with a decent amount of data and EU calls and SMS for as little as €20-€25.
Things to know about driving in Italy
In Italy, like much of Europe and the world, people drive on the right-hand side of the road and overtake on the left. You are best advised to read up on and pay attention to road rules as fines for speeding and breaking other laws, can be high. 
On motorways and suburban roads, it is compulsory to drive with the sidelights and dipped headlights on. This is optional in urban areas.
All passengers inside the vehicle must be wearing a seatbelt at all times and it is illegal to drink and drive. Honking the horn in built-up areas when it isn't an emergency is technically illegal. 
But – welcome to Italy! You will often find that people are sitting in traffic in Rome or Naples just honking their horns for the fun of it as if they are playing an instrument. 
It is best not to follow suit. Avoid using the horn unless it really is an emergency.
Understand Zona Traffico Limitato Zones (ZTL)
It is very important to be aware of Zona Traffico Limitato (ZTL) zones when driving in Italy. These zones are in place to protect historical and cultural areas. If you inadvertently drive through STL areas, you will be slapped with a hefty fine.
There are over 200 ZTL zones across Italy. Each of these is well-marked. However, you need to know what you are looking for. A ZTL zone is indicated by a sign that has a big red circle on it, depicting that no cars can enter the zone.
You should also keep in mind that the entry points to ZTL zones are heavily monitored by surveillance cameras. If you pass into the zone, your license plate number is recorded and a ticket is automatically issued.
Try to be careful with this. A lot of people have unknowingly driven into a ZTL zone when driving down a one-way street. Arriving home from your Italy vacation to see that a ZTL fine has been sent to you via international delivery is surely not the kind of souvenir that you want.
ZTL Zones – Things to Keep in Mind
GPS systems often suggest driving right through ZTL zones as they have no idea of their presence and just offer the shortest route. This is something to be mindful of. Make sure you look out for the ZTL signs.


ZTL zone rules vary from city to city. Typically you cannot pass through the zone from 8 am to 8 pm.


If you see someone driving into a ZTL zone, don't follow them and assume it will be okay. Either they may have a pass to enter, or they may have made a mistake.


If you accidentally enter a ZTL zone it is probably not possible to just turn around again. Most of these areas are comprised of narrow one-way streets. Continue on until you exit the zone.


Some cities with ZTL zones allow residents/permit holders to pass through. Don't mistake this as the zone being okay for you to enter.
Speed limits in Italy
The speed limits in Italy are displayed in kilometres per hour (km/h). The limits for each road type are displayed below.
50 km/h in towns and built-up areas


90 km/h on strade statali and national roads


110 km/h on strade extraurbane principali


130 km/h on autostrade (motorways and highways)
Gas stations in Italy
Gas stations in Italy are mostly self-service. This is a far cry from driving in Greece and other parts of Southern Europe where they are full service!
Sometimes, you will pull into a gas station and find that there is noone around whatsoever. So, it pays to know what you are looking for before you arrive.
Americans should note that gas in Italy is a lot more expensive than in the United States. You should also know that gas here is displayed per litre, not per gallon.
In Italy, gasoline is known as benzina. The exact prices per litre are subject to constant fluctuations, particularly given the current Ukraine and Russia situation which is affecting gas prices all over Europe.
In December 2022, a litre of gas in Italy cost around €1.59. Gas stations are typically open from 7am until 7pm with an afternoon siesta from around 1pm until 4pm.
A note about childrens car seats in Italy
If you are traveling with babies or small children, babies below 12 months old must be secured in a rear-facing car seat.
Italian Road Code requires children to be secured in an appropriate car seat up until 12 years of age. Children over 12 or exceeding 4 feet, 9 inches in height can be secured with just a seatbelt.
Not all car seats are suitable for renting a car in Italy.
To meet Italian regulations, your car seat must have an EU-certified logo and a code. This should typically read as ECE R44 and ECE R129 i.
What to Expect When Driving in Italy
It is important to have some awareness of road rules and customs before renting a car in Italy. Italians drive on the right-hand side of the road like the majority of Europe.
Tell someone that you're considering renting a car in Italy and they will probably frown at you and look at you with a deep sense of concern. The stereotype of Italian drivers is usually a depiction of someone aggressive, ferocious, and who makes a lot of elaborate hand gestures. In reality, driving in Italy is not that different from driving elsewhere.
Toll Booths in Italy
There are a lot of toll booths scattered along major roads and motorways in Italy. The total toll cost per journey can quickly add up – often exceeding €30-50.
Toll booths should be marked on your phone apps. Ensure that you always have plenty of cash with you as cards are not accepted at toll booths.
FAQs about Renting a Car in Italy
Do you have any additional questions or concerns about renting a car in Italy? Hopefully, you will find the answers you are looking for below.
Otherwise, feel free to reach out! 
Can a foreigner rent a car in Italy?
Yes. Anyone can rent a car in Italy provided that they meet the age requirements set by the rental company (typically between 21-70), they have a full driving license that they have had for at least a year, and an International Driving Permit, (if applicable.)
Can I rent a car in Italy with a US driver's license?
You can rent a car in Italy with a US driver's license. However, you also need to have an International driver's Permit. 
You can get this from AAA for $15. You can find more info on this process on the AAA website here.
Can I drive in Italy as a tourist?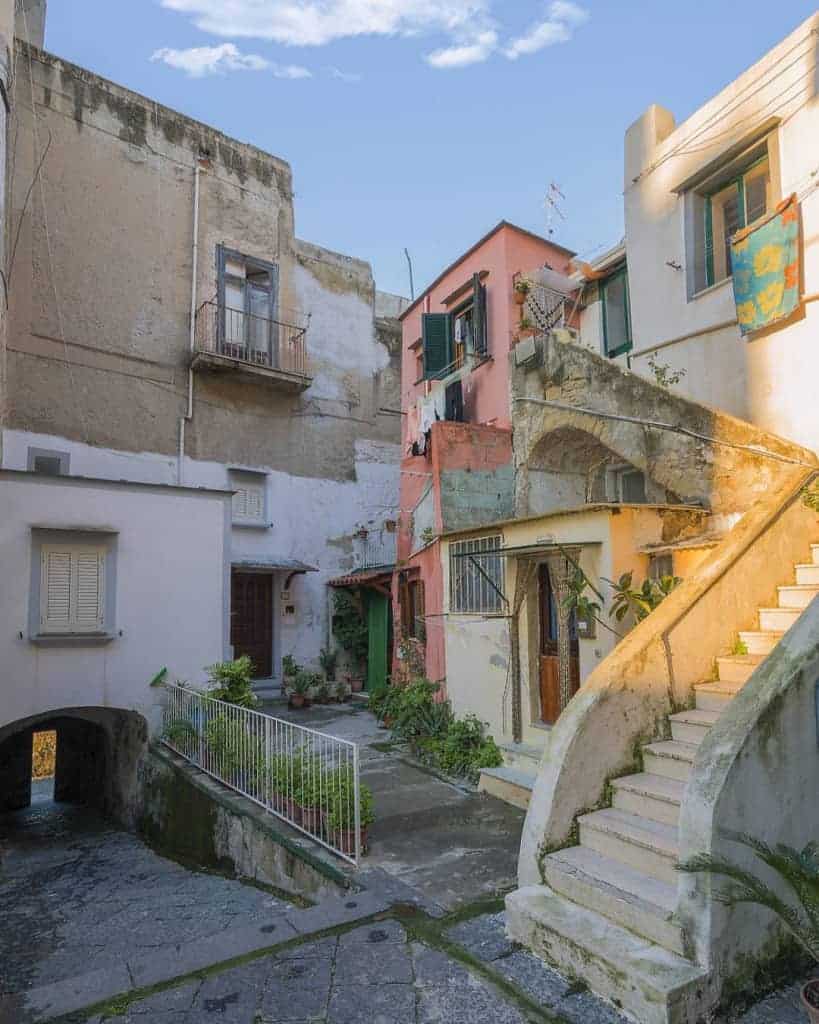 Yes. Plenty of tourists drive in Italy and it makes getting from A to B during their trip a lot easier.
You just need to ensure that you meet the necessary requirements and are in possession of a full driving license.
Do I need an International driver's Permit to rent a car in Italy? 
If you are not in possession of an Italian or EU driving license then yes, you are legally required to acquire an International Drivers Permit before you can rent a car in Italy. 
Is it difficult to drive in Italy?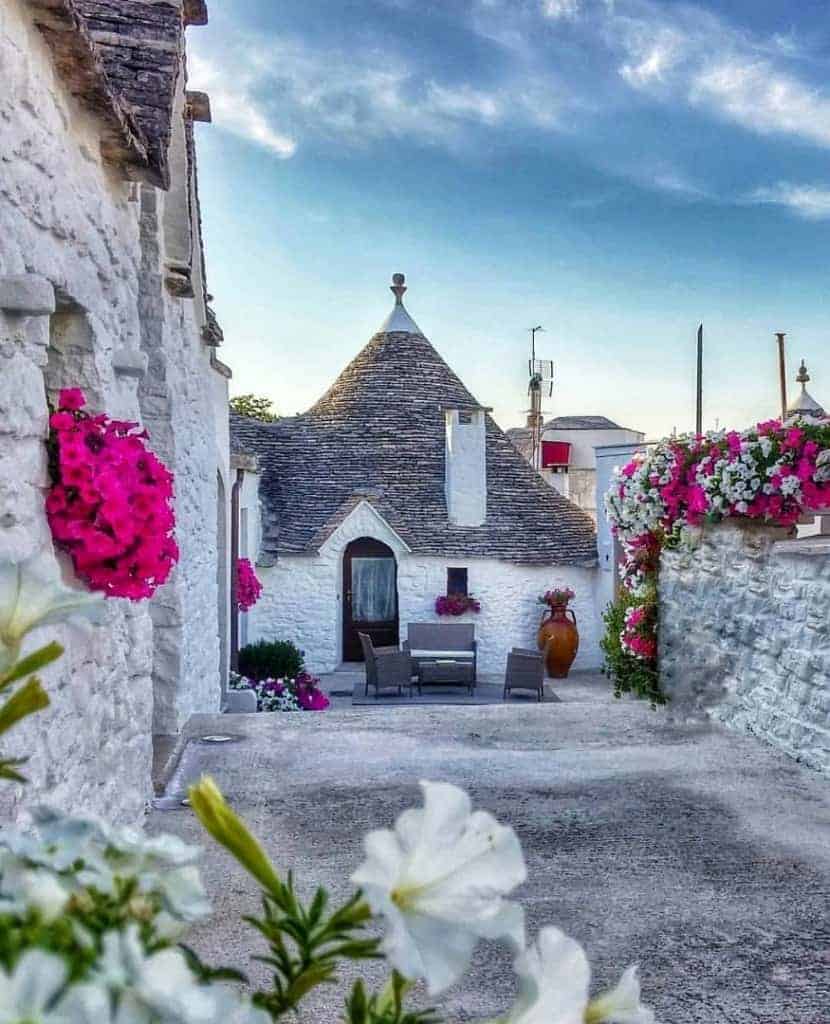 Driving in Italy can sometimes feel a little more chaotic than driving in say, the US or the UK, but roads are generally in good condition, and road rules and laws still apply. By no means should driving here be considered overly difficult. 
Final thoughts on renting a car in Italy
Do you have any further questions about renting a car in Italy? I used to live in Italy (In both Naples and Catania in Sicily) and rented cars on numerous occasions.
I am happy to answer any queries that you may have. Feel free to ping me an email.
Buon viaggio! Melissa xo
---