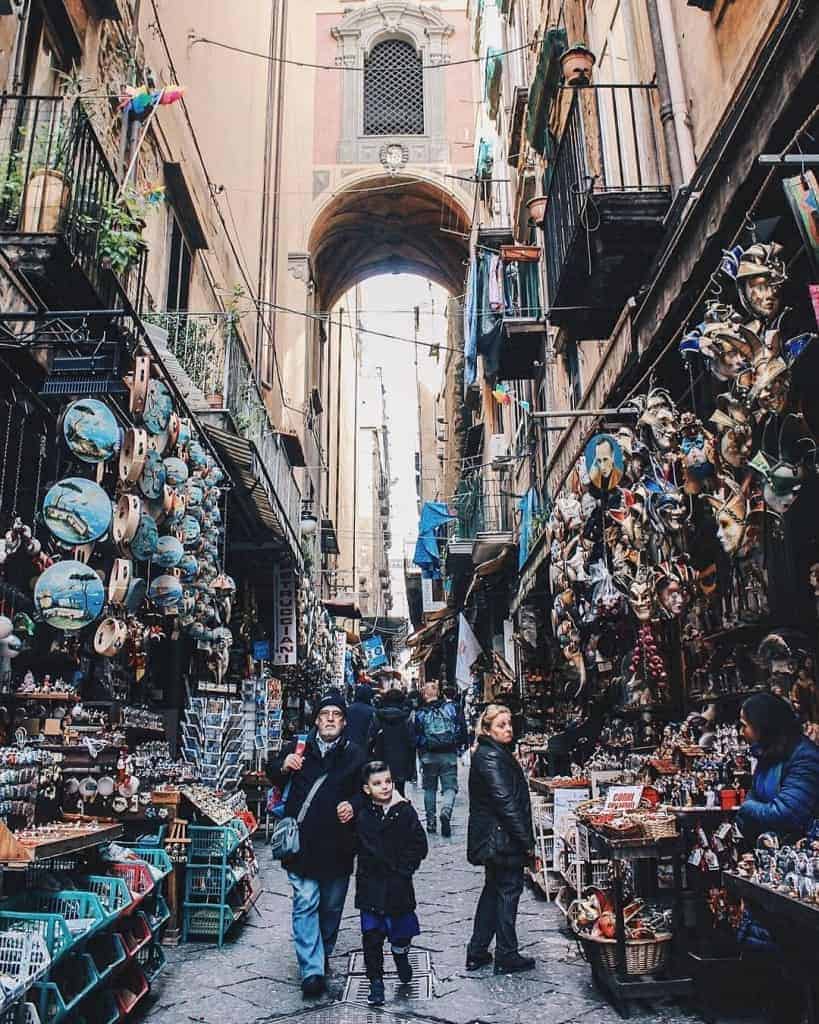 Planning a trip to Italy can be a daunting process, particularly if this is the first time that you are preparing to venture out to this beautiful Mediterranean country.
As someone who has travelled to Italy countless times, and who has lived in Naples at various stages throughout her life, I feel well poised to help you plan your Italian adventure.
Why Travel to Italy?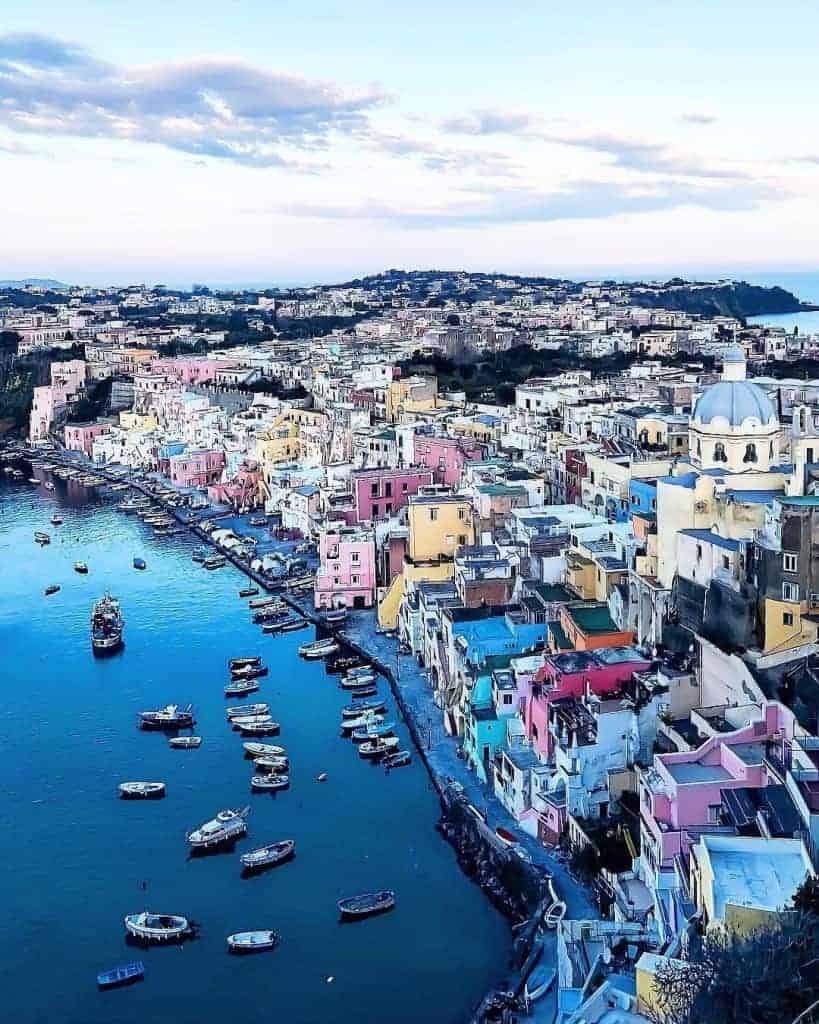 The appeal of Italy is undisputable. Home to some of the greatest cuisine, art, and architecture in the world, Italy inspires and enchants like no other.
A lot of the charm of travelling to Italy lies in the warm, welcoming people of the Mediterranean, and the diversity of the country that many do not realise. From the chic streets of Milan to the chaotic narrow passageways of Napoli, each Italian region has its own distinct culture and personality.
Stages of Planning a Trip to Italy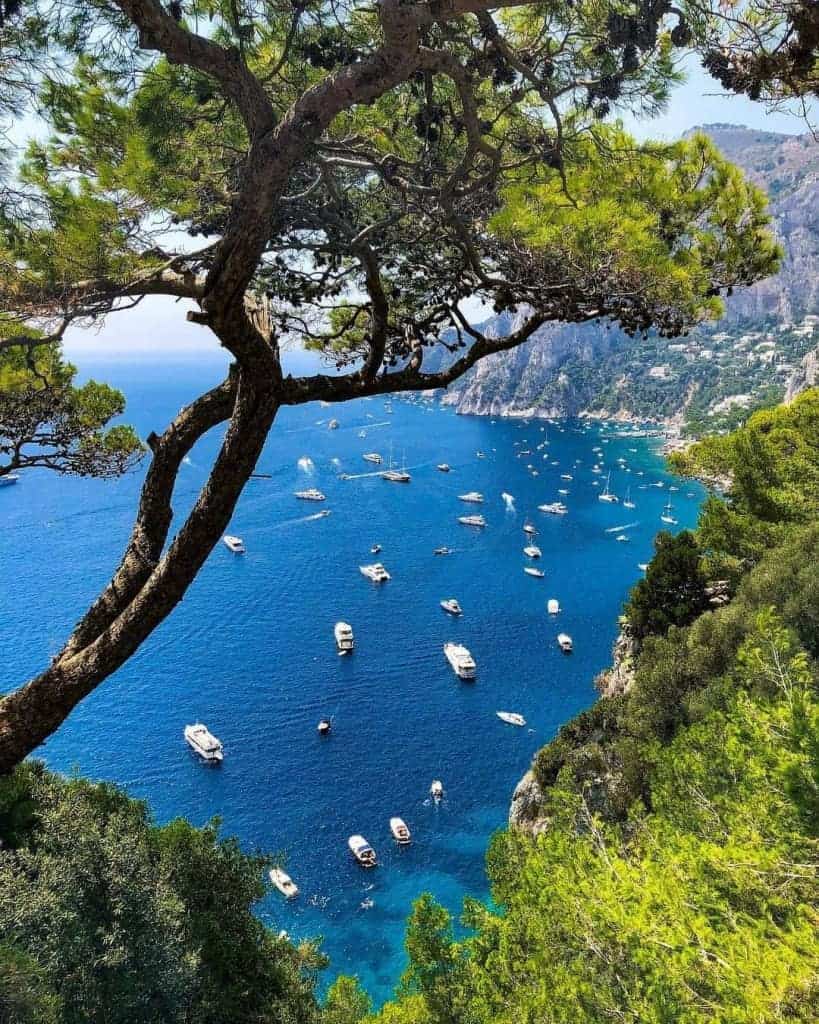 The stages of planning a trip to Italy are outlined below. From there, I will help you with each stage so that you can easily figure out precisely what you want to see and do during your trip.
Work out the most suitable time for you to travel to Italy

Establish where you want to travel in Italy

Draw up an itinerary to plan your route

Work out how you are going to get from A to B to C (transport in Italy)

Browse accommodation options

Outline your travel budget

Identify the best flights/transport into Italy

Ensure that your passports, visas, and paperwork are ready

Make sure that you have comprehensive travel insurance for your trip

Pack your case and prepare your clothes

Fly to Italy and eat 17,000 tons of pasta!
When to Travel to Italy
Owing to its warm, Mediterranean climate, Italy makes for a pleasant travel destination all year round. That said, temperatures vary significantly from season to season.
The best time to travel to Italy depends on the specific region that you are travelling to and what activities you hope to do on arrival.
Spring (March to May)
Spring is perhaps one of the best times to travel to Italy. Temperatures are generally warm and pleasant and linger between 20-25 degrees Celsius. This is essentially the shoulder season for travelling in Italy and is a great time to travel in order to avoid the crowds.
Since Italy is a predominantly Catholic country, Easter is a big celebration here. Travelling during this period sees a lot of stores and restaurants close for the occasion. However, at the same time, it provides travellers with the opportunity to participate in unique cultural events.
Summer (June to August)
Summers in Italy are hot and humid. It is not uncommon for temperatures to soar above 35 degrees Celsius. These conditions are perfect for lounging on beaches in Rimini, Jesolo, and other coastal locations, however not so ideal for hiking and city exploration.
During the summer months, the costs of travelling to Italy are at their highest, and many popular destinations such as Rome, Capri, and the Amalfi Coast are heaving with tourists. For the most part, travelling to Italy at the height of summer is best avoided where possible.
Autumn (September to November)
Autumn in Italy offers similar travel conditions to spring. After mid-September, the summer crowds start to taper off making late September and early October some of the best times to travel. Temperatures are still warm and pleasant during this time, especially in central and southern Italy.
Winter (December to February)
Conditions in Italy during the winter months vary significantly depending on where you travel. In Rome, Naples, and other southern regions, it is not uncommon for temperatures to drop as low as 5 degrees Celsius.
In the northern parts of the country, snow is not uncommon. Obviously this is not the time to travel to Italy if you are hoping to top up your tan beneath the Mediterranean sun. However, planning a trip to Italy during the winter months may be perfect for a short city break.
Where to Travel in Italy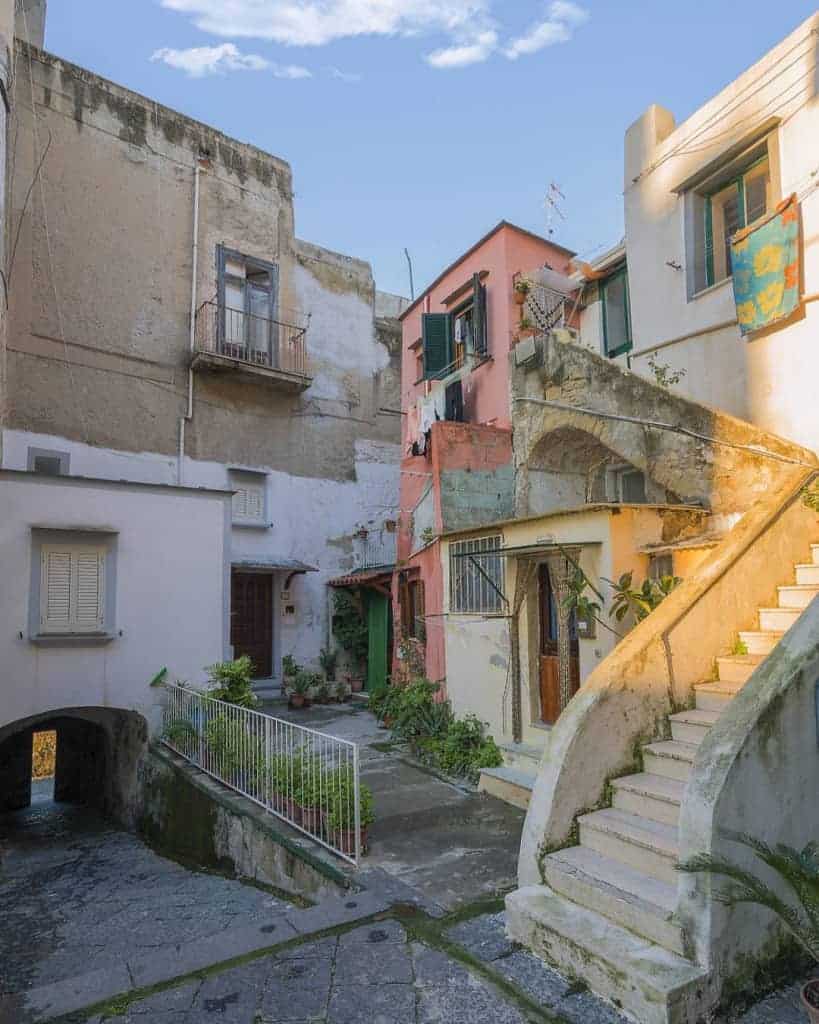 Step one of planning a trip to Italy is, of course, planning where you want to go and what you want to see. That can be easier said than done. Popular Italian travel destinations like Rome, Venice, Florence and the Amalfi Coast may be the first places that spring into your mind.
While these popular Italian regions are every bit beautiful, they are also the most crowded and touristic. That is not to say that they should be omitted from your Italian adventure, but simply that there are other parts of the country that are well worth your while that you may have previously overlooked.
A summary of various regions in Italy that are well worth exploring is provided below to give you a little food for thought.
Venice
Any mention of the Veneto Region of Italy automatically conjures up visions of Venice – its exquisite Venetian architecture, its network of canals filled with romantic gondolas, and its fine marble structures perched over clear blue lagoons. Venice is every bit as magical and worthwhile as the travel magazines will have you believe.
In addition to the sights and the architecture, Venice is very much a food lover's paradise. Travellers should take the time to sample local delicacies such as the beloved Venetian baccala' mantecato, and the sumptuous bigoli in salsa.
There are plenty of great places to eat in Venice that are tucked away from most tourists. All of this considered, there is still much more to the Veneto Region than just Venice.
Treviso, Asolo & the Veneto Region
Travellers interested in visiting this part of Northern Italy should also be sure to add Treviso to their radar – Treviso is an adorable city that, like Venice, has been built around a network of canals yet remains relatively off-the-beaten-path and receives significantly fewer visitors than its popular counterpart.
The Veneto region is also home to dozens of vineyards that produce exquisite blends of Merlot and Prosecco wines (among others), and adorable rural towns and villages such as the beautiful medieval town of Asolo.
Asolo, known as the "city of a hundred horizons" due to the incredible views offered from its hilltop location is often regarded as being one of the prettiest towns in all of Italy (Borghi più Belli d'Italia!).
Emilia Romagna, Northern Italy
Both underrated and understated, Emilia Romagna is the gastronomical capital of Italy. Of course, Italian cuisine, on the whole, is pretty spectacular (it has a UNESCO protected status after all!) but Italians from all regions of the country will typically agree that yes, some of the best food is to be found in Emilia Romagna.
This region was the birthplace of parmesan cheese, balsamic vinegar, tortellini, parma ham, and countless other renowned Italian delicacies. As you can imagine, it's a foodie paradise!
Those considering travelling to Emilia Romagna can fly into Bologna, Italy's "red city". Filled with beautiful medieval terracotta buildings that encompass graffiti-laden piazzas and are adorned with porticoes, Bologna is a very scenic starting point for any Italian adventure.
Travellers can consider taking a Bologna cooking class in order to uncover how to make the city's namesake dish "Bolognese" just like nonna, before ascending to the top of the Torre degli Asinelli (the leaning towers of Bologna) and exploring the traditional markets that are scattered throughout the Quadrilatero network of streets.
Bologna, as the Emilia Romagna capital, makes a good jumping-off point for venturing onwards to Modena (the birthplace of Pavarotti and home of the Ferrari Museum), the ancient city of Parma, and the peaceful coastal town of Rimini.
Rome
As the capital of Italy and the former capital of one of the world's most powerful and notorious empires, Rome is definitely one of those "must-see at once in your lifetime" destinations.
Some of the most impressive historical and religious sites are based here in Rome – including, of course, the Colosseum and the Vatican City.
A lesser-known charm of Rome is its wildly diverse quartieri – in other words, the different neighbourhoods and districts of the Italian capital which all have their own unique personalities.
From the trendy bohemian vibes and hipster hangouts of Trastevere to the former Jewish ghetto which, despite its unfortunate past, has been transformed to house quirky coffee shops and the eclectic boutiques of local designers.
Many of the best hostels in Rome are scattered through these unique neighbourhoods. These places enable travellers to see an alternative side of the city away from the tourist traps during their Rome itinerary.
Florence
Although Florence is the capital of the Tuscan region, it has a very "small town" feel to it. Beloved by Artists, Writers, and Creatives the world over, the compact city was the birthplace of Renaissance art and there are countless art masterpieces in Florence today.
Its cobbled streets twist and turn by the Arno River, and house grand 15th and 16th-century palazzi (palaces) quaint medieval chapels, and stunning pieces of marble artwork such as the world-renowned Michelangelo's David. It should come as no surprise then that the entire city of Florence is a UNESCO protected site.
The city limits are encompassed by miles of rolling green hills and vineyards which are known to produce some of the best wines in Italy. Florence's location is also perfect for a day trip out to Pisa and its leaning tower.
Milan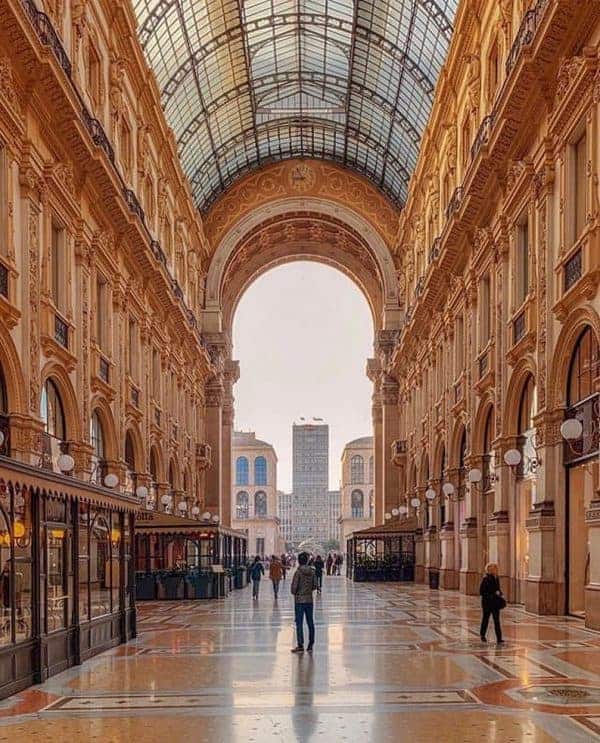 Milan has an altogether different vibe to a lot of other Italian cities. Sometimes locals refer to it as Italy's "grey city" which makes me a little sad. While Milano may have a more formal, gritty exterior than say, Rome or Florence, it certainly houses plenty of wonderful attractions along its elegant cobbled streets.
Ascend the twisting staircases that lead to the top of the Duomo cathedral for incredible panoramas across the city. Nearby, don't miss the chance to browse through the Galleria Vittorio Emanuele II – an ornate 19th-century shopping mall whose elaborate domed roof and vibrantly coloured frescoes have gained it the acclaim of being considered one of the most beautiful shopping complexes in the world.
For the ultimate Milan experience, head to the La Scala opera house to watch a performance. This may sound extravagant, but tickets can often be purchased for as little as $50 per person. Watching a traditional Italian opera provides a wonderful insight into the elegant lifestyles of the Milanese.
Naples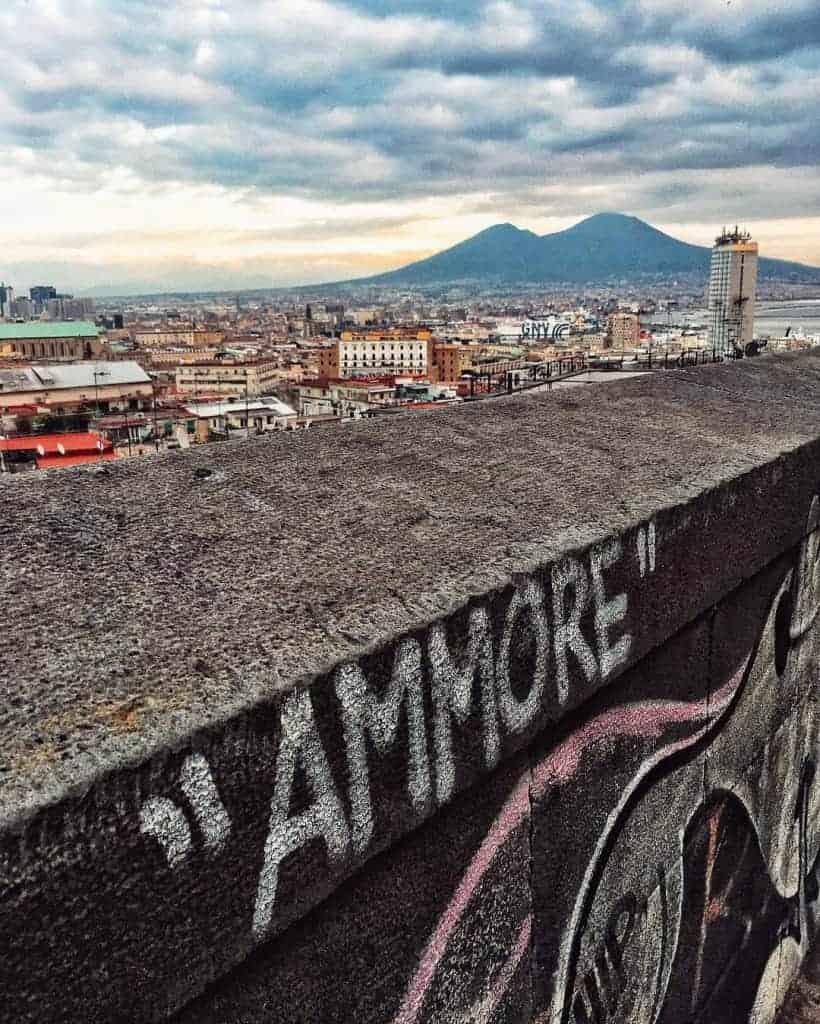 Unapologetically bursting with attitude and altogether more gritty than most major Italian cities, Naples is perhaps one of the most underrated travel destinations in the country.
Home to a wealth of ancient ruins, beautifully ornate churches, royal palaces, and castles, Naples is overflowing with history and culture. There is enough to do in the Campania capital to keep you occupied for an entire week.
Navigating Naples' labyrinth-like network of narrow streets and passageways while dodging Vespas, dining at the world's oldest pizzerias, and enjoying an aperitivo overlooking the Bay of Naples is a highlight of any Italy itinerary.
Visitors should not miss the fascinating archeological museum of Naples, the chance to hike up Vesuvius, and the eerie catacombs that await beneath the city. The other major draw of travelling to old Napoli is the city's location which makes it a perfect jumping-off point for adventures along the Amalfi Coast, and the islands of Capri, Procida, and Ischia.
The Amalfi Coast and the Cinque Terre
Where pastel-coloured houses sit atop craggy rock formations that overlook perfect azure waters, the Cinque Terre has to be one of the most beautiful travel destinations in all of Italy. The Amalfi Coast and the Cinque Terre have become incredibly popular among tourists, sure, but some places are popular for a reason.
The Amalfi Coast itself only extends over 30 miles, however, within that space, it is home to scenic coastal roads and countless quaint villages. Be sure to add Sorrento, Positano, and Ravello to your Amalfi Coast checklist.
The region's location and ferry links from Sorrento and Naples also makes the Amalfi Coast perfect for venturing on to the islands of Capri, Procida, and Ischia. It is very easy to reach the Amalfi Coast from Naples, though it is advisable to avoid the height of summer if planning to travel here, in order to avoid the crowds.
Puglia
Puglia is home to one of the most diverse landscapes in Italy and has everything that you could possibly desire during your Italian adventure. With medieval towns perched atop hilltops, eccentric villages where residents live in caves and conch-shaped houses and pristine coastlines that run parallel to olive green seas, it is a wonder that Puglia remains relatively off-the-beaten-path.
Sicily
A picturesque Mediterranean island whose craggy shores are surrounded by translucent azure waters, and whose landscapes are filled with fragrant lemon groves, and sunbleached Greco-Roman ruins, Sicily is certainly a bucket list travel destination. The island's capital of Palermo is actually the most captured city in world history and as a result, features architecture and religious sites from a variety of cultures, including ancient Greek and Arabian.
Wander through the higgledy-piggledy old streets of Palermo, relax on the cerulean shores of Cefalu, and admire the archaeological sites of Agrigento and Syracuse. Sicily alone is worthy of 2-3 weeks of exploration.
The Dolomites
Zig-zagging their way through the landscape of Northern Italy, the Dolomites are truly breathtaking to behold.
This jagged mountain region has long been considered one of the world's premier destinations for skiing and winter sports and offers seemingly infinite options for enjoying the great outdoors.
Whether you wish to descend from the mountain tops on or off-piste, try your hand at mountaineering, or simply enjoy the crisp air while accompanied by an Aperitivo, the Dolomites will be sure to cater to your every whim.
Suggested Italy Itineraries
The best Italy itinerary for your trip will depend largely on your personal travel style and preferences. It is important not to try and overload your trip with too many destinations.
Each of the below itineraries are based on spending 10-14 days in Italy. Each route is well-linked by public transport.
Italy Itinerary 1: Italian Highlights Tour
Route: Venice – Bologna – Rome – Florence – Pisa
Italy Itinerary 2: Emilia Romagna Tour
Route: Bologna – Modena – Palma – Rimini
Italy Itinerary 3: Gems of Campania and Amalfi
Route: Naples – Positano – Sorrento – Capri – Procida – Ischia
Italy Itinerary 4: Southern Italy
Route: Naples – Amalfi Coast – Sorrento – Reggio Calabria – Lecce – Brindisi – Puglia
Italy Itinerary 5: Sicily Island Tour
Route: Palermo – Cefalu – Agrigento – Syracuse – Catania – Taormina
Planning a Trip to Italy:
Go it Alone or Guided Tour?
I am a big advocate of travelling independently (I am a solo female Travel Blogger after all!) I would say that Italy is a very easy country to travel around for the most part.
The people in Italy are generally very friendly and helpful, and the tourism infrastructure is very good. In major cities and tourist hubs such as Rome, Florence, Venice, and the Amalfi Coast, the majority of Italians speak good English.
In Southern Italy and parts of Sicily, this is less the case and is best suited to more experienced travellers. If you do decide to visit this region, be prepared to travel armed with Google translate and an Italian phrasebook.
If you do feel that you would feel more comfortable on your Italian adventure in the company of a Tour Guide, that's completely understandable. Get Your Guide is a reputable travel company that offers affordable day and multi-day tours throughout the country.
How Long to Spend in Italy?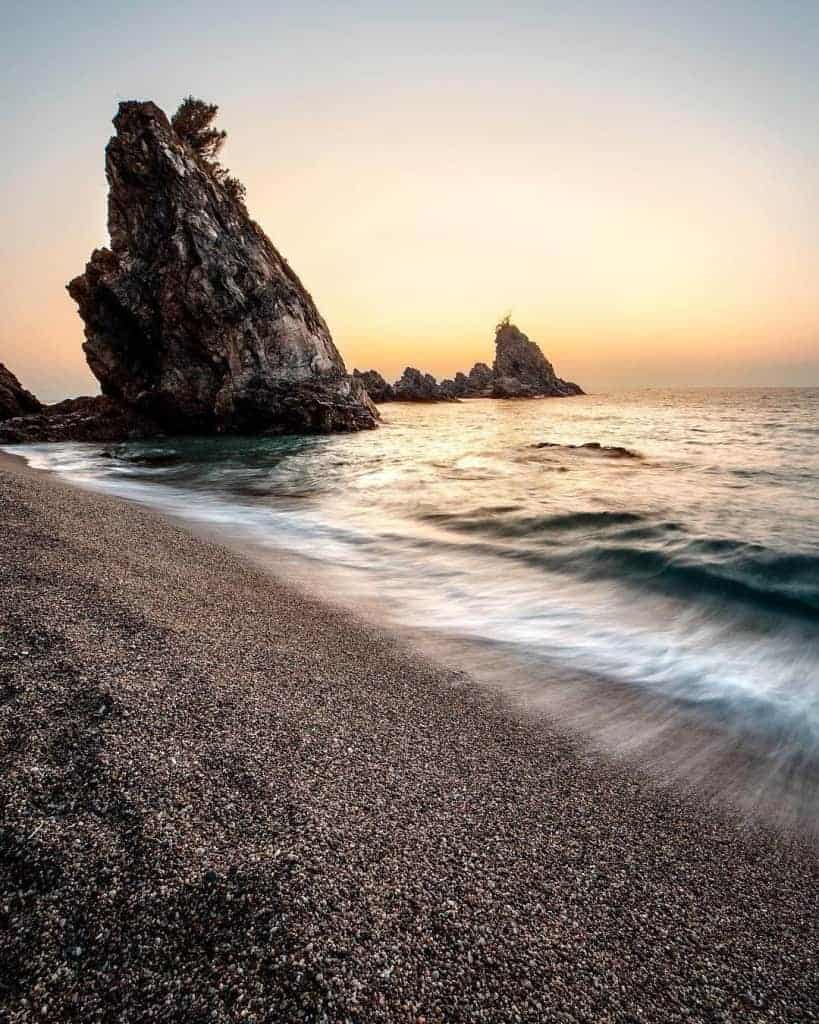 Of course, as with travelling anywhere, the longer you are able to spend in Italy, the better. That said, busy work schedules and life commitments often mean that you are limited on time. A long weekend is sufficient for basing yourself in one city (i.e. a weekend break in Rome or Milan), whereas a 10 day or two-week schedule allows flexibility for travelling to up to four different destinations.
When planning a trip to Italy, be mindful of which regions that the places you want to visit are located so that you can follow a logical route. To minimise transit time, you can consider focusing your itinerary on just the Northern part of the country, or just the Southern part.
Getting to Italy
Several budget airlines offer direct flights to Italy, and flights are often available for less than 20 euros in each direction, particularly if you are planning a trip to Italy during the shoulder season.
Rome, Milan, Naples, and Venice are home to Italy's main international airports. You can also find connecting flights to other smaller Italian airports. For example, Bari and Brindisi for Puglia, Bologna for Emilia Romagna, and Pisa for Florence and Tuscany.
Major Italian cities often boast two airports – one for flights from large international airlines and another for budget European carriers such as Ryanair and Wizz. The latter is often further out of the city. (For example, Milan Bergamo vs. Milan Malpensa and Rome Ciampino vs. Rome Fiumicino).
All of the Italian airports offer excellent transfer links to their closest towns/cities. There is no need to worry about organising an expensive airport transfer as you can easily find airport buses that run to the centre on a frequent schedule, typically for only 5-6 euros.
Useful Tip: Always use the "incognito" mode on your internet browsers when searching for flight details to ensure that you receive the very best prices. The .it version of comparison sites also often has lower prices than the .com or .co.uk alternatives.
Getting Around in Italy
Public transportation in Italy is a mixed bag. However, as far as travel between the major cities and tourist sites are concerned, it is very good. Italian trains and intercity buses are comfortable, well-maintained and run on frequent schedules.
Train Travel in Italy
Train travel is my preferred method of getting around in Italy and it's a way of travel that I would certainly recommend. Italian trains are very modern and comfortable.
Trenitalia and Italo are the main train networks in Italy. The former also operates "frecciarossa" – a high-speed train that enables you to cover large distances between major cities in a short space of time.
Buying Train Tickets in Italy
Typically you do not have to book your train tickets in advance. They can be purchased from the ticket offices at train stations throughout the country, and at the automatic ticket machines (which display in English).
I would strongly advise that if you do wish to book them online, you do so through the train operator's site directly. Other sites will add a booking fee and commission. Train tickets in Italy can be booked as much as four months in advance of your intended departure date.
Domestic Flights in Italy
If you are planning on travelling a long distance – i.e. Milan to Naples or the mainland to Sicily, then flying may well be the most convenient option. Airlines such as Easy Jet, Alitalia, and Volotea often offer flights for as little as 30 euros one way. It is advisable to check a flight comparison site such as Skyscanner.
Localised Public Transport in Italy
Most major Italian cities such as Milan, Rome, and Naples have excellent local public transportation consisting of comprehensive metro networks and local buses.
Car Rentals in Italy
Depending on where you are travelling, renting a car and embarking on a road trip may well be one of the best ways to explore Italy. This is particularly the case if travelling in Southern Italy where the public transport links are not as efficient as in the Northern and Central parts of the country.
Various reputable international car rental companies operate in Italy. There are a few things to keep in mind when renting a car in Italy:
You must have an international driver's permit (IDP) and present this in order to rent a car.


Major brands such as Europcar, Hertz, Budget, Avis, Sixt, and Thrifty enable you to pick your rental car up from the airport immediately upon arrival in Italy.


Consider using a GPS and be mindful of where you drive. Fines for driving in historic districts specified as "Zona Traffico Limitato" (ZTL zones) are huge.


Rental insurance is mandatory when renting a car in Italy, and rental companies will not allow you to borrow a car without it.


Tolls when driving down major inter city highways are often pretty hefty (to the tune of $20-$30 or so!). Always carry cash just in case you run into a toll booth as they often do not accept cards.
Accommodation Options in Italy
From luxury hotels to Airbnb apartments and agriturismo farm stays, there are a plethora of different accommodation options available in Italy. It is important to note that your accommodation costs will vary significantly depending on the region that you are exploring.
Generally speaking, Northern cities and tourist areas are much more expensive for hotels and B&Bs than Southern Italy and Sicily.
Average cost prices are summarised below. It is important to note that most hotels and accommodations in Italy add a local tourism tax to their prices. This is often just a couple of euros but varies depending on the specific region.
Luxury hotel – $200 per night


Mid-range/boutique hotel – $80 per night upwards


Budget hotel – $30 per night


Airbnb apartment – $25 – $50 per night depending on the region


Renting a room in an Airbnb apartment – $10-15 per night
The best time to book your accommodation is somewhat dependent on season and region. It is advisable to book at least a couple of weeks in advance. This is especially the case if you are travelling to popular regions such as Capri and the Amalfi Coast, especially in the height of summer.
That said, I am also a big advocate for doing a last-minute booking. If you check accommodation sites such as booking.com right at the last minute/on the day of booking, hoteliers often slash their prices substantially.
Italy Attraction Tickets, Tours and Discounts
There are certain attractions in Italy that warrant an advanced booking. This relates to historical sites in Rome in particular. Queues are often phenomenally long to get into places such as the Vatican City and the Colosseum that it is prudent to pay for priority admission.
Similarly, a pleasant way to explore Italian cities "like a local" is to join a small day tour. For example, a small, intimate food tour can enable you to discover restaurants and local delicacies that you may not have found had you not been accompanied by an Italian.
Where to Book Attraction Tickets and Tours
Get Your Guide is an incredibly useful resource for buying all of your admission tickets and tours when planning a trip to Italy. The website enables you to buy tickets to popular attractions such as the Colosseum, the Vatican City, and various museums and archaeological sites.
This means that you can have everything booked and organised before you even leave your home country, and you don't have to run around like a maniac upon arrival in Italy. It's also much easier to keep track of everything when you buy it all in one place.
Planning a Trip to Italy:
Purchase Comprehensive Travel Insurance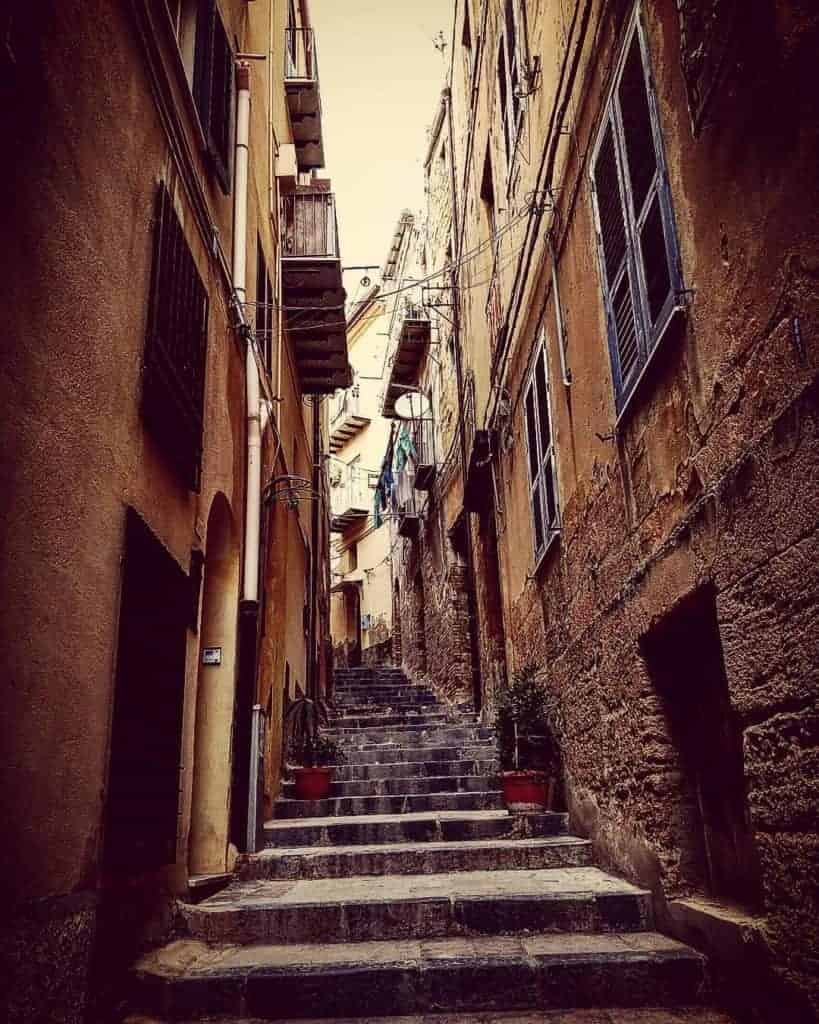 As with travelling anywhere, you should ensure that you have comprehensive travel insurance before heading out to Italy. This is the case even if you are European and are travelling with a European health card.
Accidents overseas can become very expensive, and travel insurance is the only thing that will cover the cost of repatriation and cancellation if you should be so unfortunate as to run into trouble overseas.
Check Visas, Passports, and Paperwork
Before you finalise all aspects of planning a trip to Italy, double-check to make sure that your visas, passports, and necessary paperwork are in order. You must have at least six months' validity on your passport prior to travel.
European and British Citizens can freely travel to Italy with their photo identification. Residents of the US, Australia, New Zealand, and Canada are permitted to travel in Italy for 90 days of any 180 day period.
Those who are residents of other countries should check their government's travel advice to ensure that there are no additional visa requirements.
Planning a Trip to Italy:
Depart to Italy
Planning a trip to Italy is not as complex and overwhelming as it may first seem. Once you have established where you want to go and when, you have established how to get from A to B, and you have your accommodation and attraction tickets booked then you are pretty much good to go.
Now all you need to worry about is indulging in pasta, wine, and flirting with handsome waiters named Roberto.
Useful Additional Italy Travel Tips
A few additional FAQs, and things to think about when planning a trip to Italy for the first time are detailed below.
The Language in Italy
Obviously the national language of Italy is Italian. However, it is useful to note that in some regions, the people speak their own regional dialect. This is sometimes entirely different from the "general" formal Italian. Naples, Sicily, and Calabria are two examples of that where Neapolitan, Sicilian, and Calabrian prevail.
That said, people will still understand formal Italian. Regardless of where you go, it is useful to carry a small Italian phrasebook with you or to have a free app downloaded on your phone.
Carrying Identification
When I travel, including when travelling to Italy, I often keep my passport in my hotel safe for security. That is generally fine, though it should be noted that when driving in Italy you should keep your International Driving permit and some form of identification with you at all times just in case you are stopped and requested to present these.
Meeting Locals
Couchsurfing is a great way to meet and hang out with locals during your time in Italy. To use this app/website, you don't have to stay at a stranger's house.
Many Italian cities (Naples, Rome, Catania, etc) have large local Couchsurfing communities who meet every week to have dinner and cultural exchange. This is also a good way to meet travel buddies if you are travelling alone.
If you still have any queries or concerns about planning a trip to Italy after reading this guide then please don't hesitate to reach out to me via email or by dropping me a comment in the box below. Safe travels. Ciao! Melissa xo
Disclaimer: This article on planning a trip to Italy may contain affiliate links. This means that purchases made through some of the links on this page will gain me a small amount of commission at no extra cost to you. Thanks for understanding.
---