Curious how to get from Naples to Pompeii? Look no further!

This article has been written by a Naples resident and covers every possible option available to make the journey, its pros, and its cons. That way, you can establish what is the most convenient option for you.
Visiting Pompeii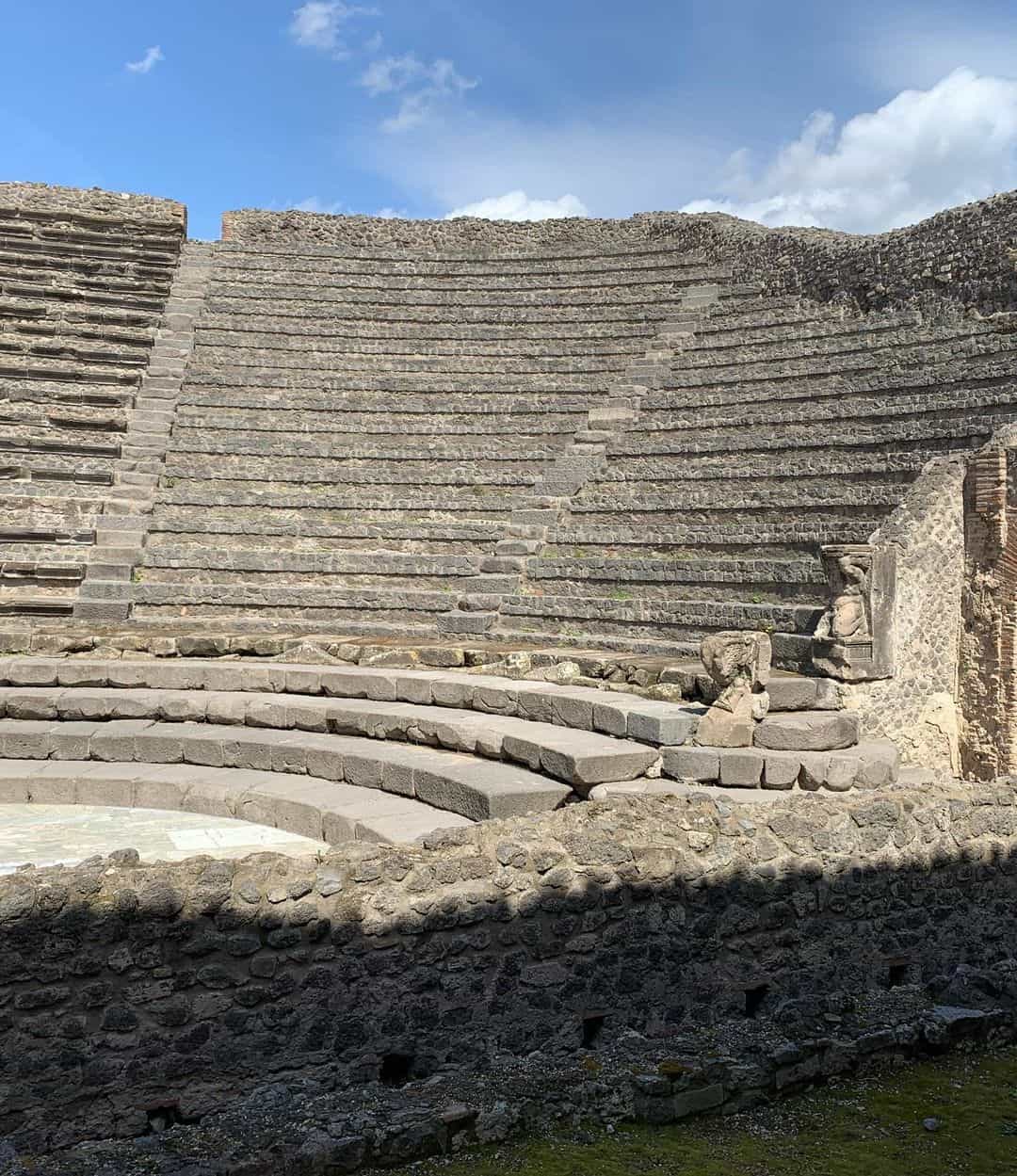 Pompeii is a highlight of any trip to Italy and the archeological site is a very popular day trip that you can take from Naples. Even if you are not well versed in Italy history, you are probably familiar with Pompeii.

This settlement was once a grand city that housed Roman nobles and important authority figures. It dates back to the 9th century and unlike most ancient Italian cities that were built by the Greeks, Pompeii was built by Oscans.
As the Roman empire expanded, Pompeii also fell under Roman dominion. Its inhabitants were wealthy merchants and business owners and for a period, Pompeii thrived in a way that other Campania towns did not. The inhabitants built grand and opulent houses and sprawling villas but sadly it was not to last.

A violent earthquake rocked Campania and destroyed much of the city in 62AD, leading to a massive rebuilding effort. The final blow was delivered in 79AD when nearby Vesuvius erupted, covering Pompeii and nearby Herculaneum in a sea of rock and ash, and killing the majority of inhabitants.

The ashes that covered Pompeii managed to preserve much of the city very well. Even the bodies of those trying to flee or hugging their loved ones close have been seemingly frozen in time. Facial expressions are even clear on some of them!
Regardless of how many times you may have seen Pompeii photographed on social media or featured in Nat Geo documentaries, nothing compares to seeing it firsthand. There are essentially six main ways that you can get from Naples to Pompeii.
How to Get from Naples to Pompeii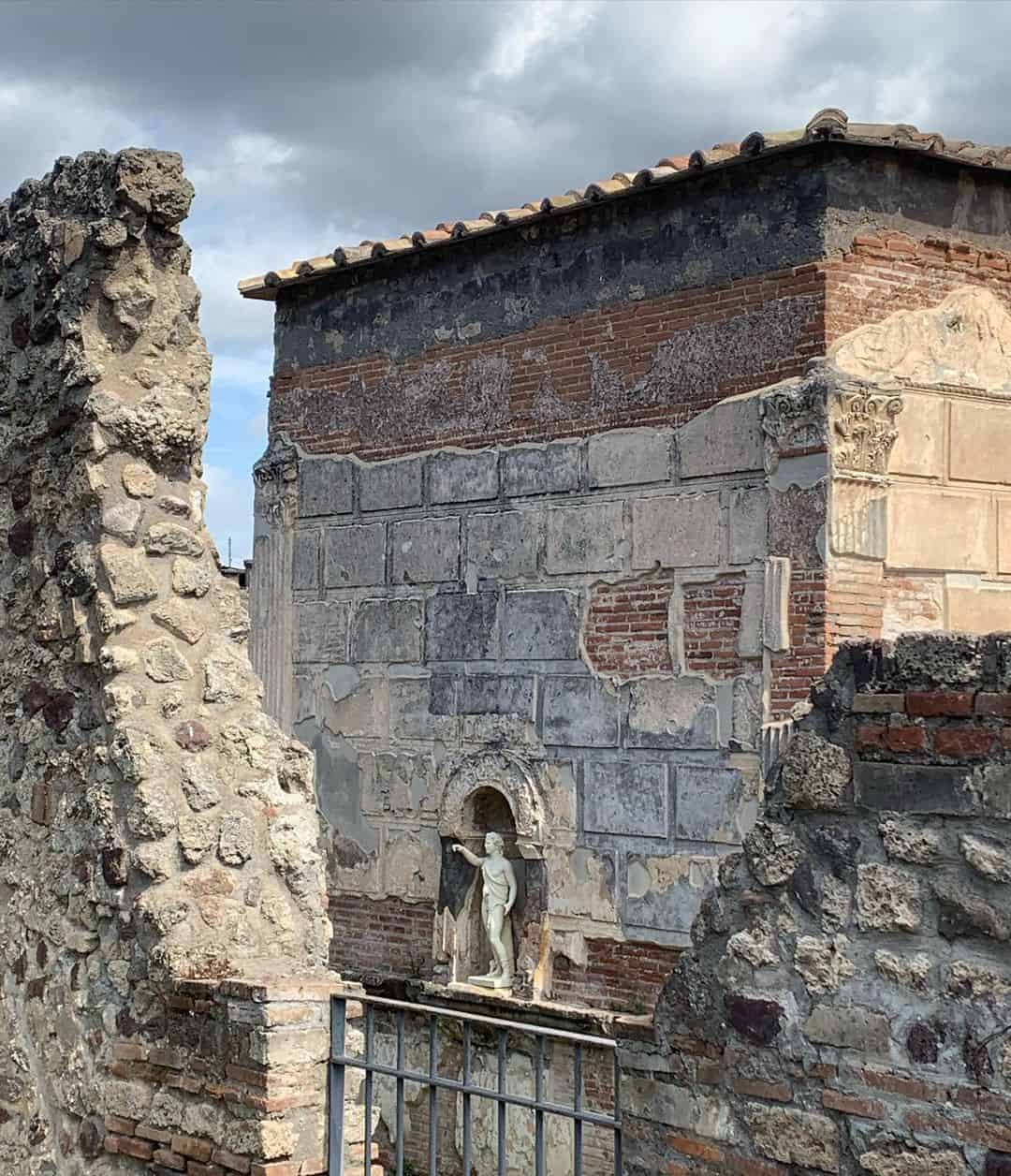 Arguably the best way to get from Naples to Pompeii depends a lot on you, your personal preference, your budget, and your travel style. It is relatively easy to board the train from Naples and visit Pompeii independently by public transport.

If you want all of the stress and hassle of managing the logistics of how to get from A to B to be taken out of the equation, you can also participate in an organised Pompeii tour. Let's look at the various options of how to get from Naples to Pompeii. There is a distance of just 17.3 miles (28 km) between Naples and Pompeii.
Take the Circumvesuviana Train from Naples to Pompeii
Taking the Circumvesuviana train is one of the easiest, cheapest, and most convenient ways to get from Naples to Pompeii. The train departs multiple times a day (typically twice per hour) from Naples Garibaldi station which is situated in the heart of its namesake Garibaldi Square.

The Circumvesuviana is actually a slower-moving train that runs between Naples and Sorrento and stops at various points of touristic interest en route. It takes approximately 35-40 minutes to reach Pompeii Scavi, which is a station located just a short distance away from the archeological site.
Keep in mind that there will be various stops en route, though the train will make an announcement at each stop. So, it is easy to see where you need to disembark.

The first train departs from Naples Garibaldi station at 5.57 am. Pompeii opens at 8.30 am in the summer and 9.00 am in the winter (from November to March). It is a good idea to get there early to avoid the crowds.
You cannot reserve a ticket in advance so you need to purchase one from Garibaldi station before you travel. If you have a Campania art card, you can ride the Circumvesuviana trains for free.
Otherwise, a one-way ticket is approximately 3 euros. Check the full timetable here.
Participate in an Organised Pompeii Tour
Opting to participate in an organised day tour of Pompeii is a nice way to take the stress out of managing your trip. Many reputable local tour companies offer hotel pick-up and drop-off and include a trip to Pompeii along with an exploration of Herculaneum, Vesuvius, or other notable nearby sites.
If you visit Pompeii on a tour, you will be able to gain a lot more context and information on the history of the city and the various buildings that you see. Better still?

You will have a Campania local on hand to answer any questions that you may have and provide recommendations on the best things to do in Naples, where to eat, where to hang out at night, etc.

A selection of reputable tour options is detailed below for your consideration. It is advisable to book online in advance to secure your place, particularly if you are travelling during the peak summer months.
Take the City Train from Naples to Pompeii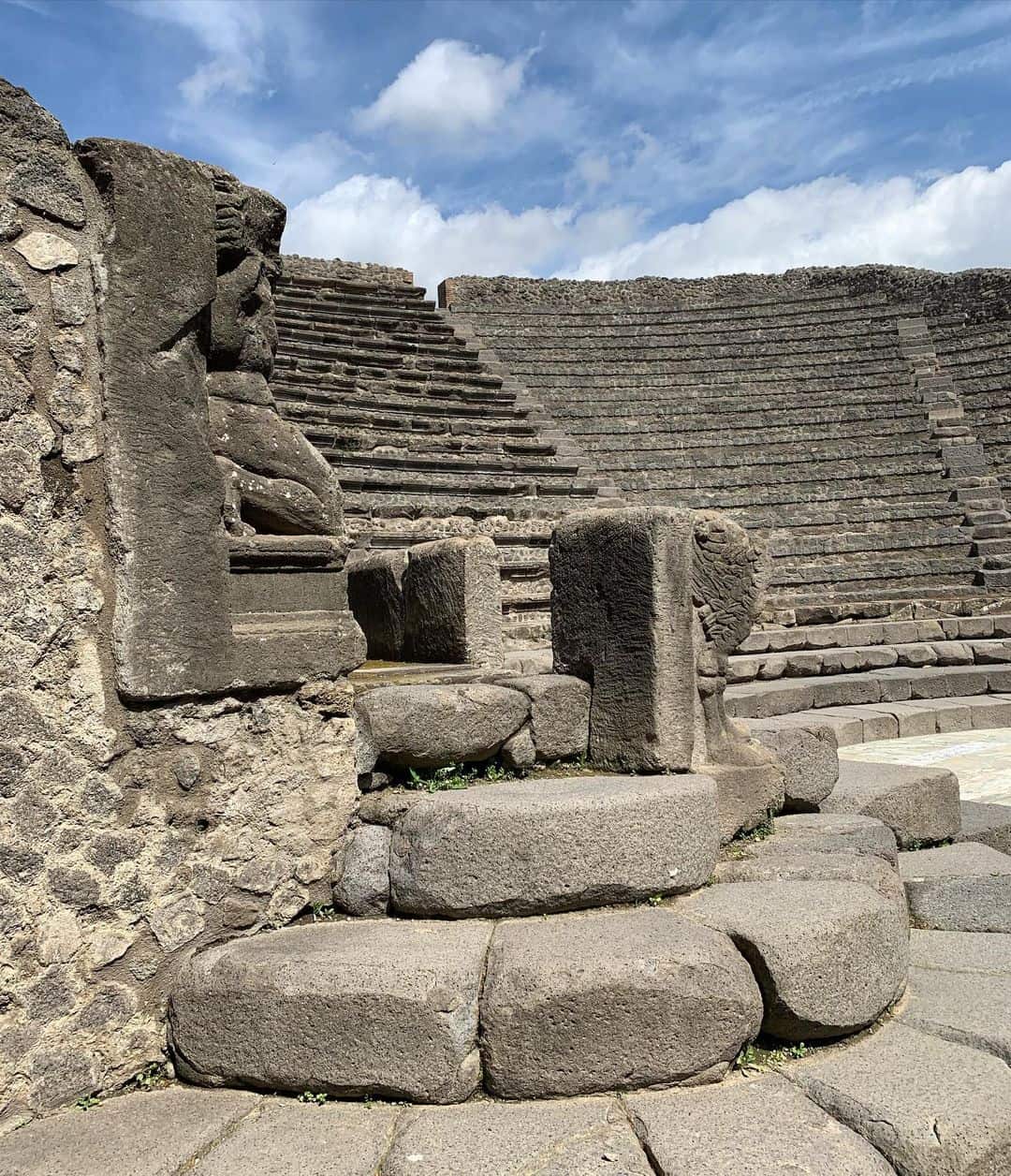 The Circumvesuviana is not the only train that services the Naples – Pompeii route. There is also an intercity train that you can take.
A one-way ticket on this train costs 4 euros, with trains departing at frequent intervals throughout the day from Napoli Centrale. You can purchase your tickets from the Trenitalia website or in person at the station. Check the latest timetables here.
However, it is worth noting that this train takes you to Pompeii station, which is a different stop to Pompeii Scavi (where the ruins are located) and it is not that close to the archeological site. That being said, this is not the worst thing in the world.

If your Italy itinerary allows you enough time, it is well worth spending an hour or two exploring the modern settlement of Pompeii after your trip to the ruins.

The city that exists today is charming in its own right. In particular, be sure to visit the Santuario de la Virgen del Rosario de Pompeya (Our Lady of the Rosary Church).
The construction of the church was actually initiated by a reformed Satanic Priest (!) After noticing that the former Church was falling down, he created a shrine to the Rosary.
This shrine was then apparently the site of 'miracles'. The church that you see today was then built and now, hundreds of pilgrims visit the site every day hoping for a miracle.
Take a cab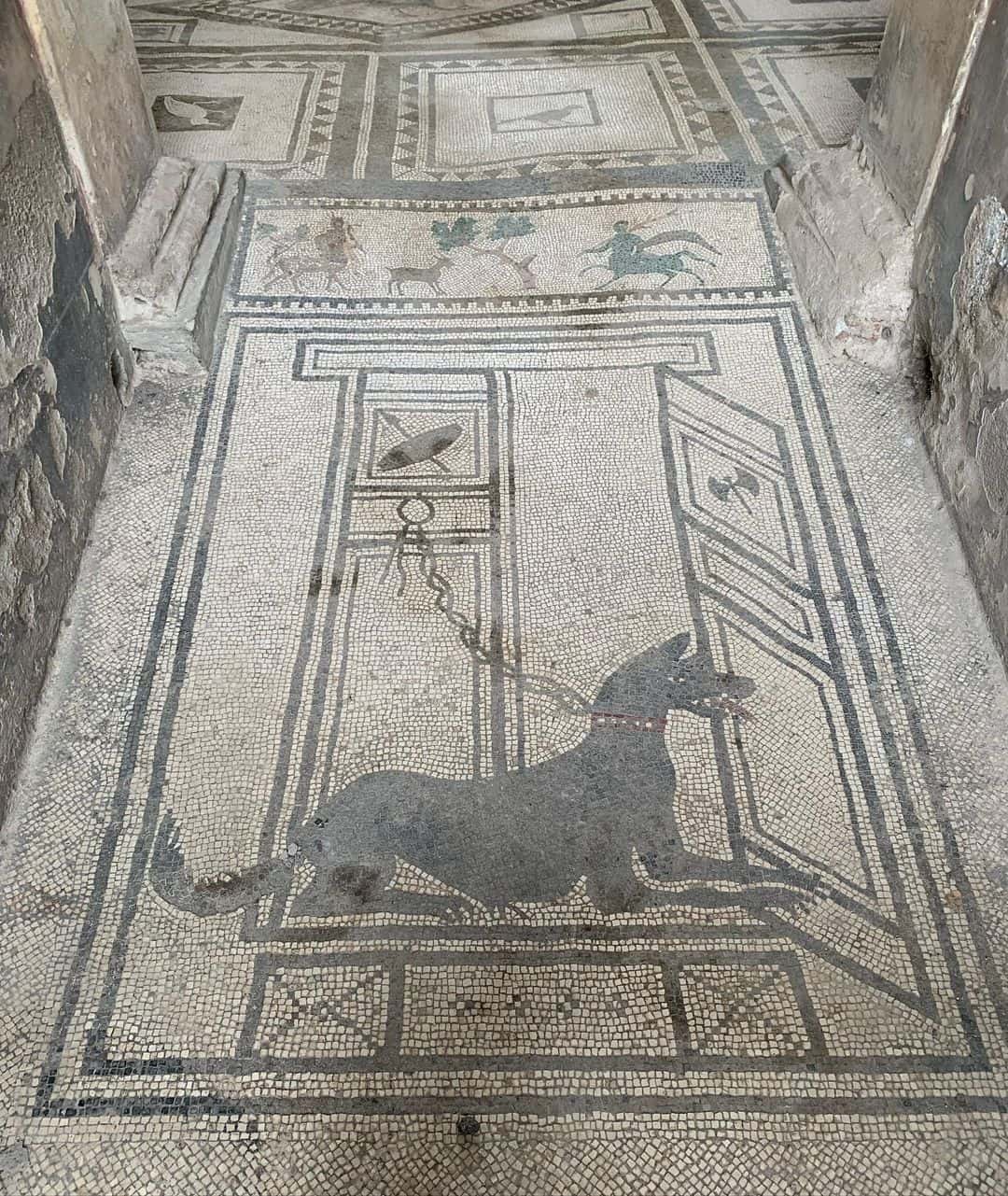 If you prefer not to depend on public transport and you do not want to spend your day with other people on a guided tour, you may want to consider taking a cab to Pompeii. Theoretically, a cab should cost you between €26 and €32 but there are a few things to keep in mind.

Most Naples cab drivers are actually pretty straight, although cab drivers are often a law unto themselves the world over. You may want to try and agree on a price, keeping the above averages in mind, before you get into the car.

Taxis here also have meters but if your cab driver tries taking you on a roundabout route or you wind up stuck in traffic, the trip can end up becoming relatively expensive. Your best bet for taking a cab here is to ask your hotel receptionist or Airbnb host for a cab driver that they recommend.

Pretty much every hotel will have a list of trusted drivers that they often use. This is better than just hailing a random cab on the street and this way, you have no risk of someone trying to charge you an exorbitant price because they assume that as a tourist you do not know the correct going rate.
Ride the bus to Pompeii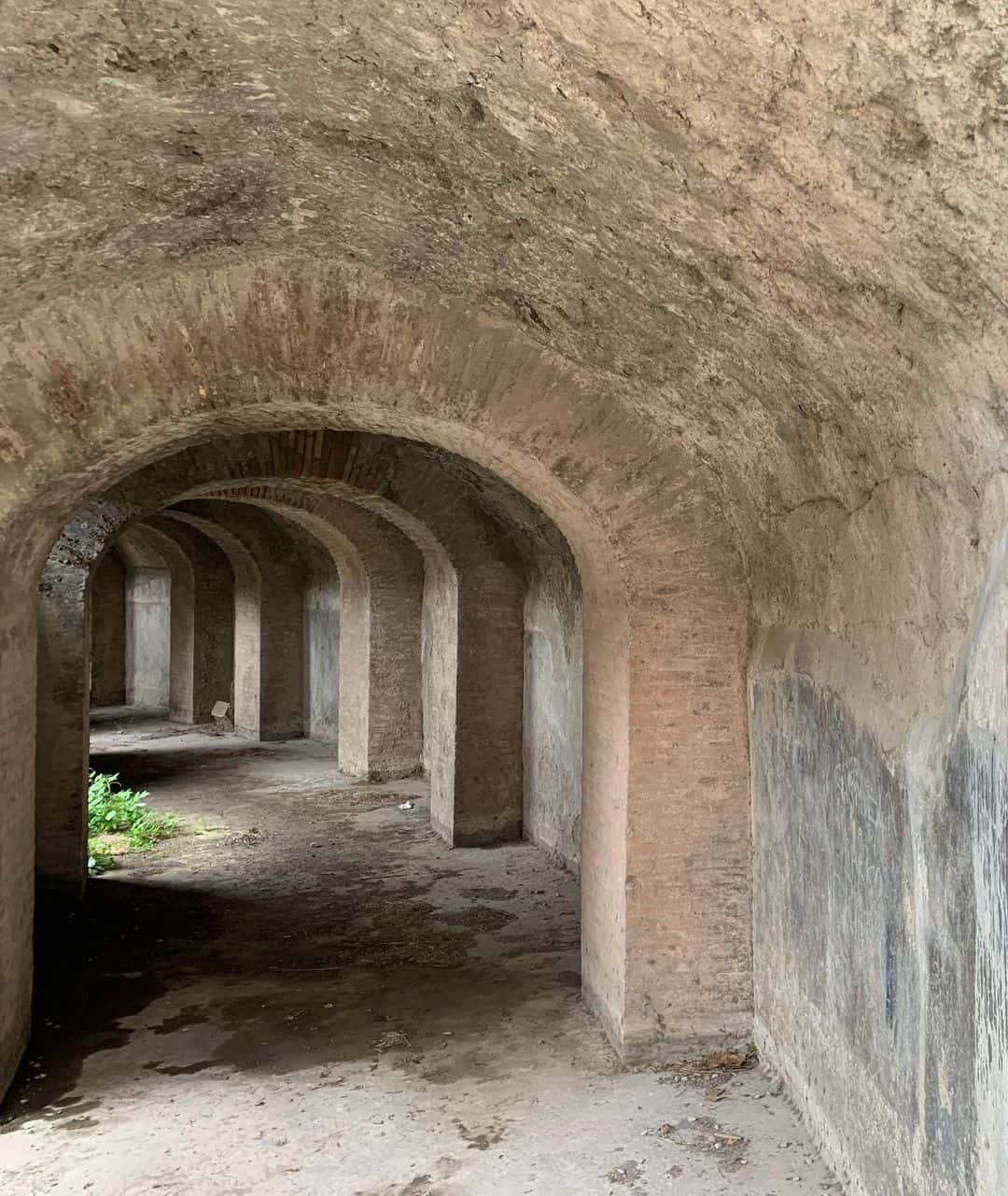 Several bus services do operate on the route between Naples and Pompeii. This is the cheapest option as tickets are just €2.80.
However, this can often be a long journey, particularly in traffic, and Campania buses are not the easiest to navigate. Bus timetables do exist here, but you will often find that in Southern Italy, buses are not all that reliable and are frequently late.

The bus runs twice a day from Nuova Marina to Pompeii Scavi. The journey should take approximately 40 minutes.
Rent a car and drive yourself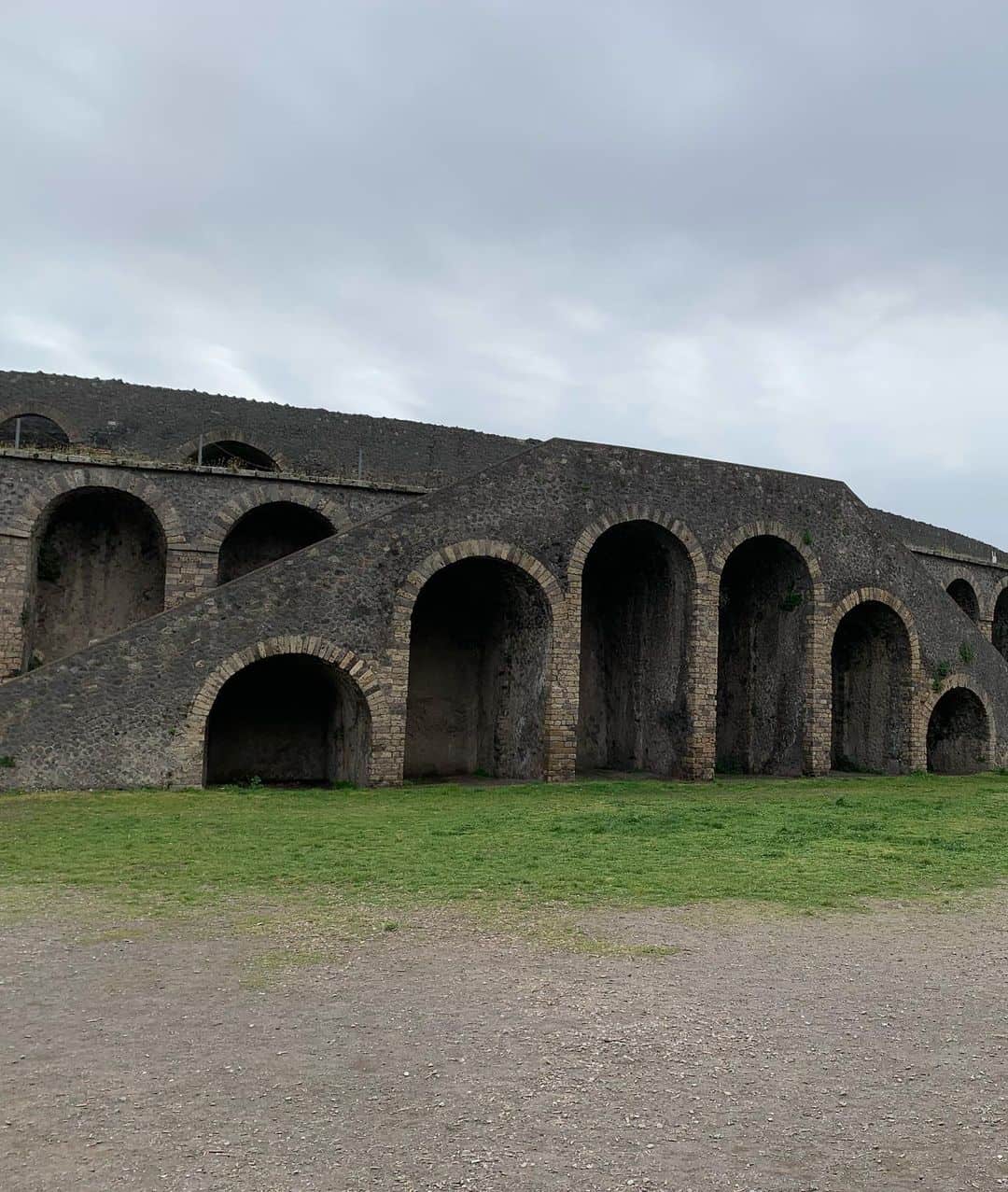 Renting a car in Italy is not as daunting as it sounds for the most part, although navigating your way through Naples can be a little bit chaotic. If you will have a car rental available for your trip, you will find it relatively painless and straightforward to drive from Naples to Pompeii.
You can expect to spend around 30 euros a day for a rental car in Naples and Southern Italy, including full-coverage insurance. Various reputable international car rental companies operate in this region. Use a comparison website such as Discover Cars in order to compare and contrast the prices offered by different companies.
Naples to Pompeii Travel FAQs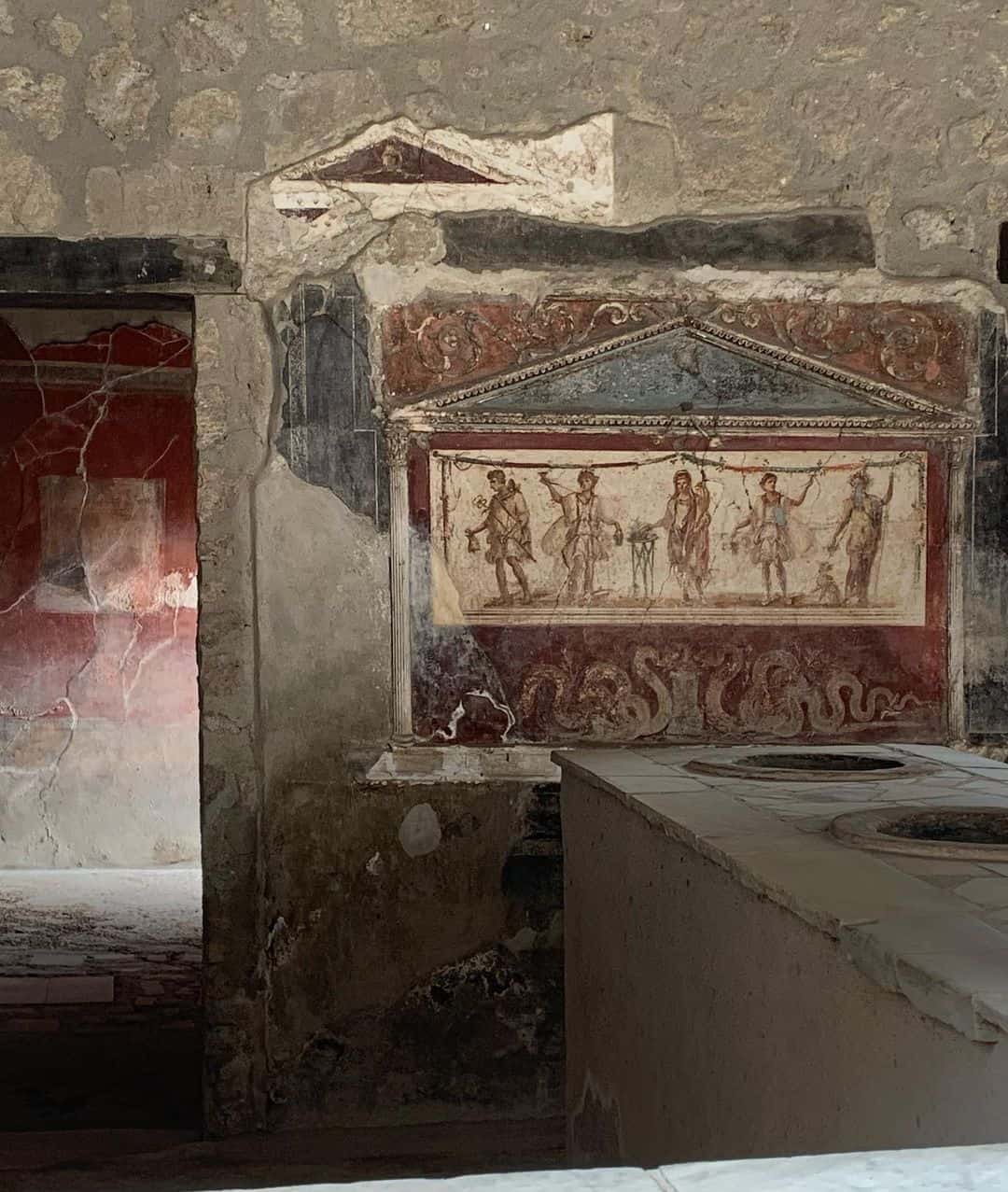 Do you still have some burning questions about how to get from Naples to Pompeii? Answers to some of the most frequently asked questions are detailed below.
What's the best way to get to Pompeii from Naples?
The best way to get to Pompeii from Naples is subjective. Arguably the Circumvesuviana train is the easiest option and this takes approximately 40 minutes. Tickets are €4 each way.
Can you do a day trip from Pompeii to Naples?
There is only a distance of 17.3 miles (28 km) between Naples and Pompeii. So, if you are staying somewhere close to the ruins at Pompeii, you can easily head to Naples for a day of sightseeing, sample some world-famous Neapolitan pizza, and check out the exhibits at the Naples Archeological Museum.
How much does it cost to get from Naples to Pompeii?
The cost of getting to Pompeii varies depending on the transport method you decide to choose. If you take the bus, you can expect to pay 3 euros. Train tickets cost 4 euros each way while taxis are around 25 euros each way and tour prices vary.
How much is a taxi from Pompeii to Naples?
A taxi from Pompeii to Naples (and vice versa) should cost you between €26 and €32 each way. You may also be able to organise a tour with a local cab driver or agree upon a rate for your driver to wait for you.
Does Pompeii have Uber?
No. There is no Uber or comparable ride-sharing app
How often do trains run from Naples to Pompeii?
Trains between Naples and Pompeii run twice hourly, all day.
Parting Words
Do you have any additional questions about how to get from Naples to Pompeii? Are you concerned about planning a trip to Italy in general?
I used to live in Naples while I was teaching English in Italy and have made this journey several times. Contrary to what some people believe, Naples is a very safe city and I am sure you will have a wonderful time during your visit!

Safe travels! Andiamo! Melissa xo
---