Tipping in Greece (and Europe as a whole) is very different from tipping in say, the United States or Canada. For the most part, tips are not expected here and they definitely are not compulsory. 
But whether something is expected and whether it is polite are two different things, particularly in a country where workers often work long hours and receive low salaries in return. This article has been written by someone who has lived in Greece for close to five years (me!)
It will help you navigate the cultural differences of tipping in Greece.
Tipping in Greece
Tipping in Greece is really not standard and you definitely will not be doing something insulting or met with huffy attitudes if you don't tip. If you are coming from North America, this may be a culture shock.
You may feel rude if you don't calculate a certain percentage of the bill to add as a tip. But things are very different in Europe.
Still, as a conscientious traveller, you may want to consider tipping, particularly if you have sat somewhere for a while or received good service. While in the United States or Mexico, some tourism, hospitality, and restaurant staff receive a very low salary and are expected to supplement their earnings with tips, Europe has a very different approach. 
Employees in Europe are not paid a minuscule wage that is not possible for them to live off. They are paid a fair wage from the get-go.
Any tips received are additional extras. (Some may argue that the United States should follow a similar model and pay their workers a fair wage, rather than keeping all profits for themselves and putting the onus on customers. But perhaps that's a discussion for another day!) 
Do I have to calculate a certain amount of the bill when tipping in Greece?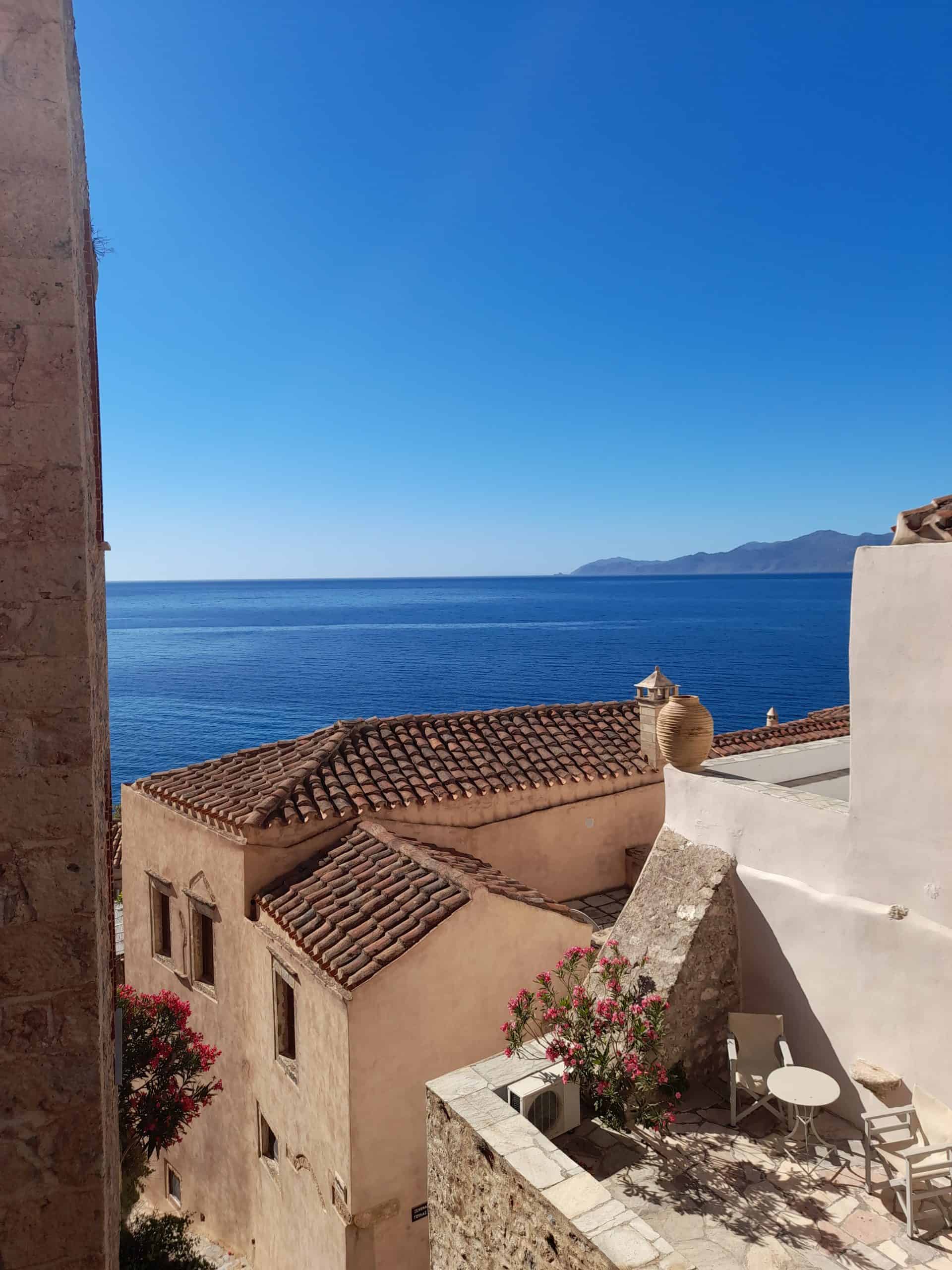 In some countries (like the United States, Canada, and Mexico), you should calculate the amount of the bill to add as a tip. Generally, 10-15% is ok, not great, and 20-25% is a pretty nice tip. 
If you have exemplary service and want to tip more, you will certainly be appreciated. In Greece, that simply isn't the case.
While some fine dining restaurants in Athens may add a 10% service charge, that is the exception, not the rule. A 50-cent tip for a cup of coffee that you spent a few hours drinking while reading your book, is nice. 
A couple of euros for dining out in a taverna is kind but not expected. A lot of travel guides about tipping in Greece suggest calculating an amount to tip.
Most of these have been written by international travellers that are sharing their own (incorrect) assumptions and have not spent any amount of time living in Greece. 
What to tip in Greece and how much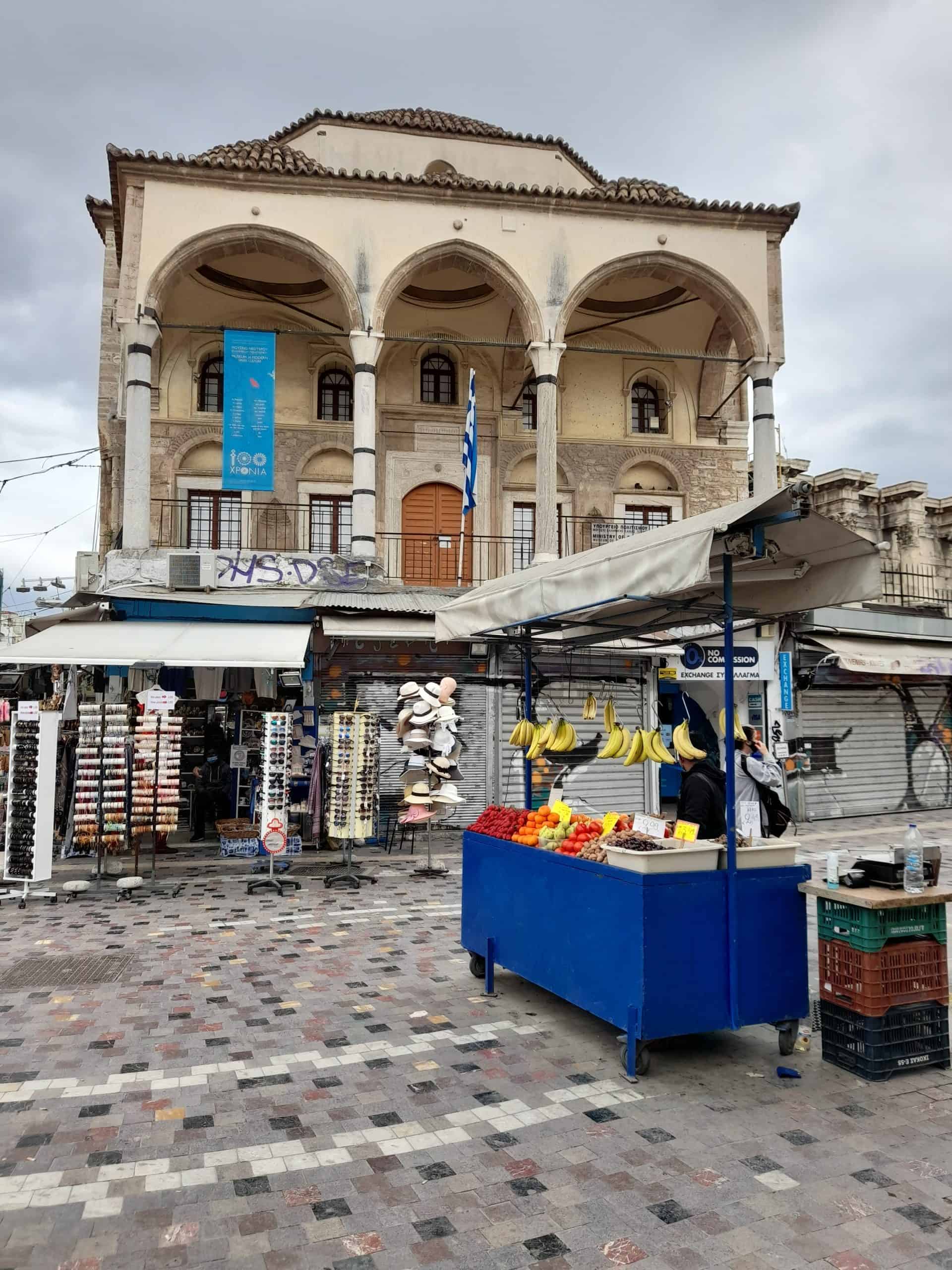 We have clarified that tipping in Greece is not mandatory or expected. But if you are a mindful traveller, you may want to tip.
So let's look at the different service staff you may interact with during your Greece itinerary and what is a good amount to tip them, as a rule of thumb. 
Why tipping in Greece is a nice thing to do
The economy in Greece and Southern Europe is very different from the economy in the UK or the United States. The national minimum wage was increased in 2022, but wait staff, housekeepers, and hospitality workers are often paid the national minimum. 
This is between €29.62 to €31.85 per day and €663.00 to €713.00 per month. Despite the fact that the cost of living in Greece is lower than that in other countries, it is continually rising.
So, even in Greece, a minimum wage salary does not get you far, particularly in Athens which is becoming increasingly more expensive and gentrified. It is always polite to leave a couple of euros in change on the table, even if that is not an expectation.
Tipping at restaurants in Greece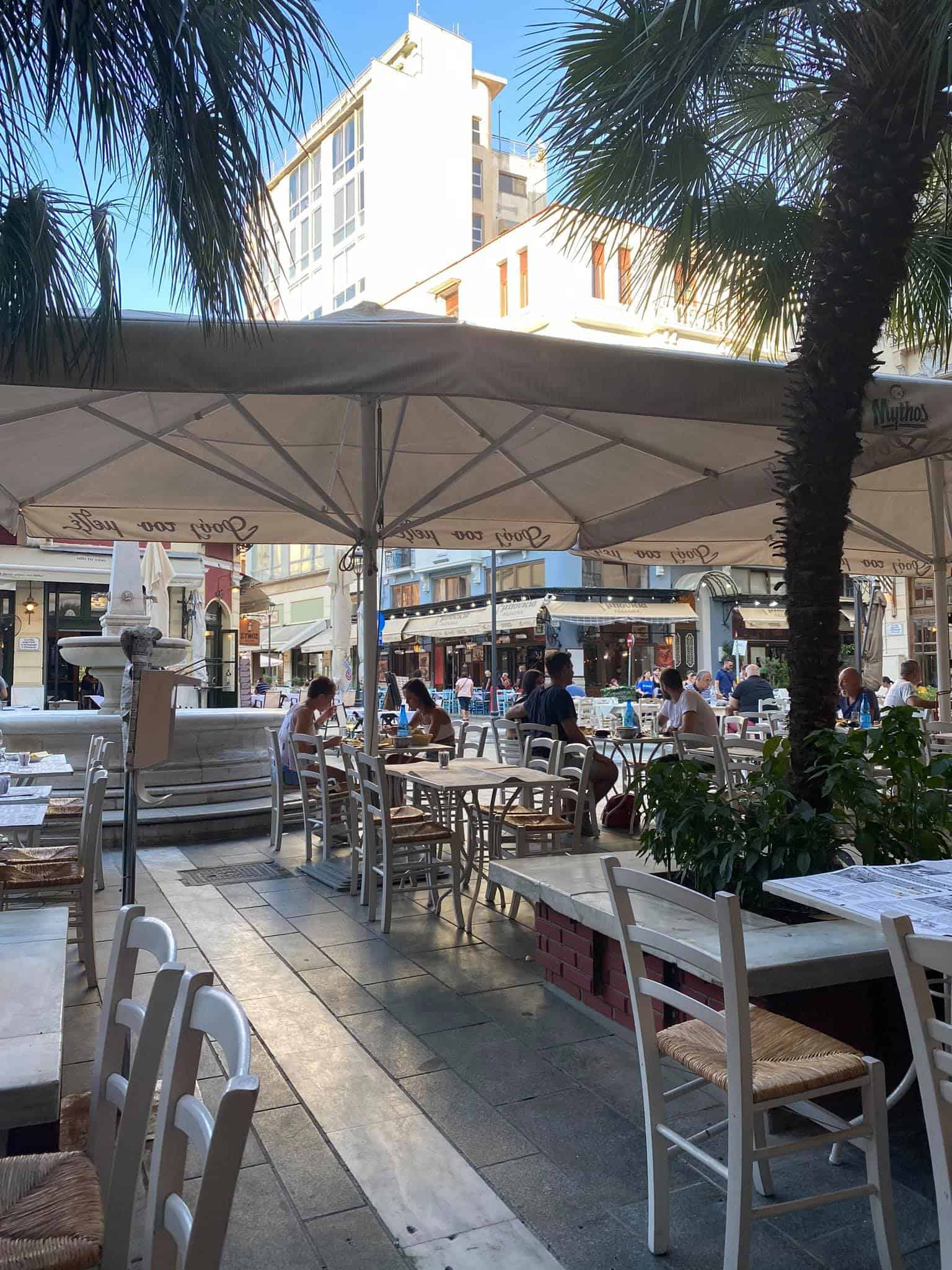 Although tourist traps do exist in areas that are popular with international travellers, for the most part, dining out in Greece comes at a reasonable price. You can get a generous portion of traditional Greek food at a homely taverna for €6-7.
Meze plates (the Greek version of tapas) cost €2-4 a piece and even if you go to eat in a higher-end restaurant, you are unlikely to spend more than €15-20 a person. Wherever you go in the country, there is arguably no such thing as bad Greek food. 
Greek hospitality is second to none. You may often find that you are presented with a free dessert or aperitif after your meal. With all this considered, leaving a tip is a nice gesture. 
Greeks will usually leave a couple of coins as a tip. Don't get stressed and worked up about having to count specific percentages. 
Tipping at restaurants in Greece can really make someone's day. If you had a meal that cost around €5-6, you can leave a 50-cent tip. If it was over €10, consider leaving a euro or more.
Additional charges on the bill in Greece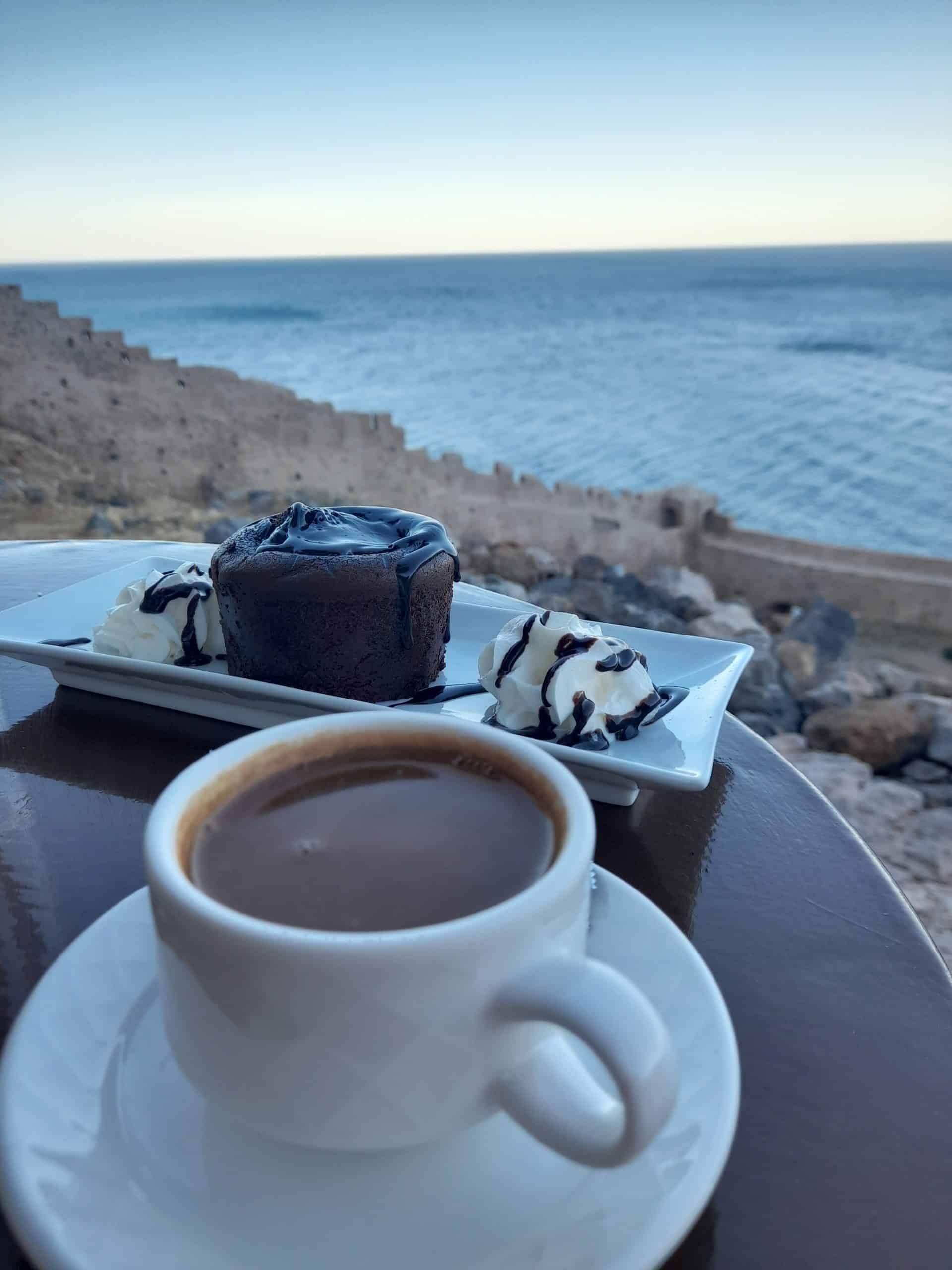 Dining out in Greece is seldom an unpleasant experience. With the rare exception of one or two tourist trap places here and there, you will not find mysteriously added extras appearing on your bill.
However, with that being said, it is worth knowing that if you do happen to be dining out in Greece, and a waiter approaches your table with a basket of bread, some olive oil for dipping, and some other light snacks that you did not order, you are likely to be charged for this.
This usually isn't very much at all. At maximum, you may perhaps be charged between around €1 to €1.50.
This isn't to trick you out or to make extra money either. It's just that it's quite customary to eat bread dipped in olive oil and balsamic as a starter, or to enjoy it alongside your meal.
If you don't want it, you can simply ask the waiter to take it back. That way, you won't be charged for it. 
POS (point of sale) tipping in Greece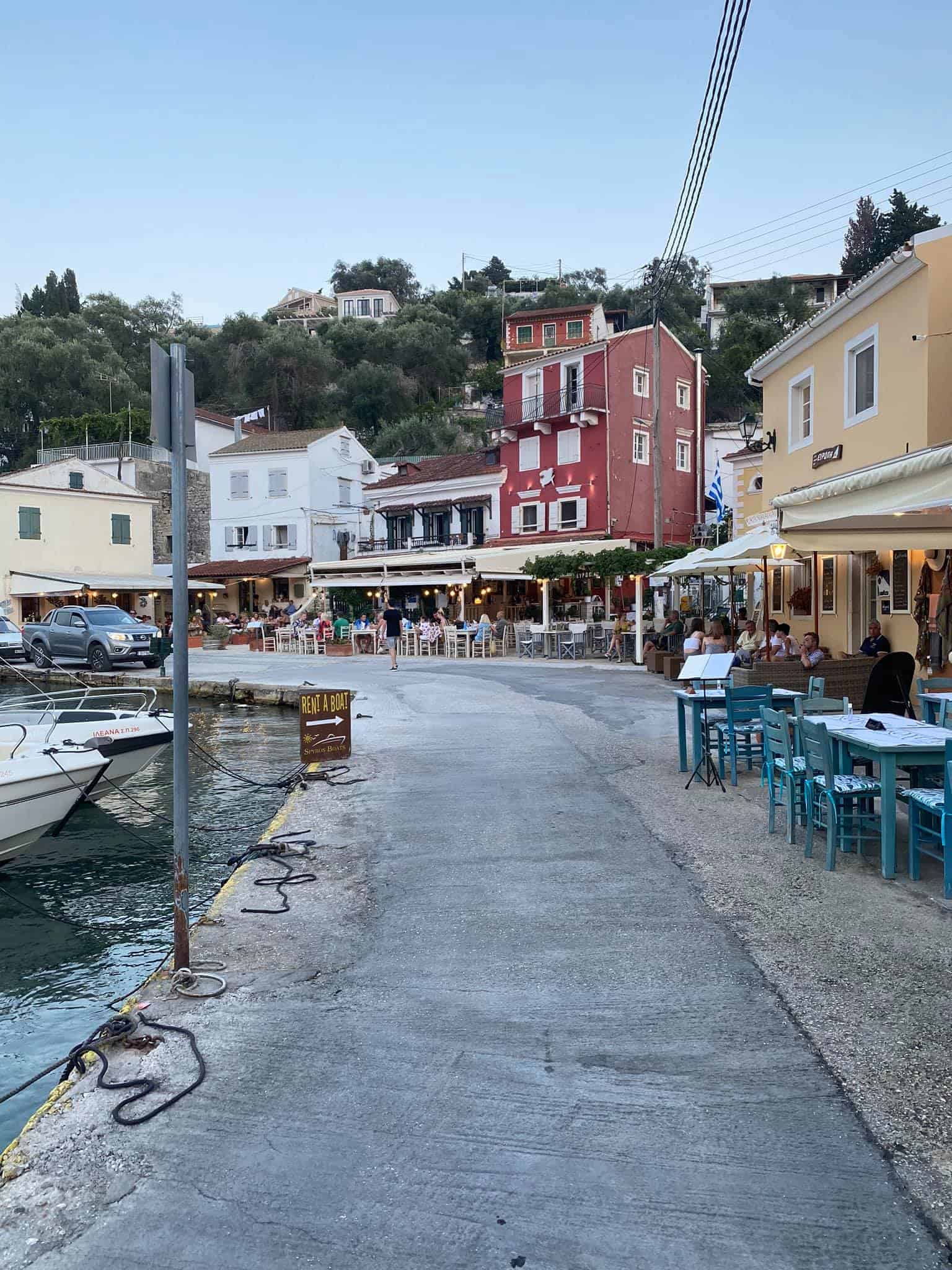 Most Greek restaurants, businesses, bars, coffee shops, etc, will provide the ability to pay by card as well as by cash. If you pay by card, you may sometimes see a message pop up on the screen asking if you want to pay a gratuity.
This is at your discretion. However, as with being anywhere else in the world, perhaps consider where the final destination of your tip will be.
Perhaps it is preferable to leave the waiter/waitress a few coins in change. That way, you know that the tip is truly going to them. 
Tipping in Greece at coffee shops and cafes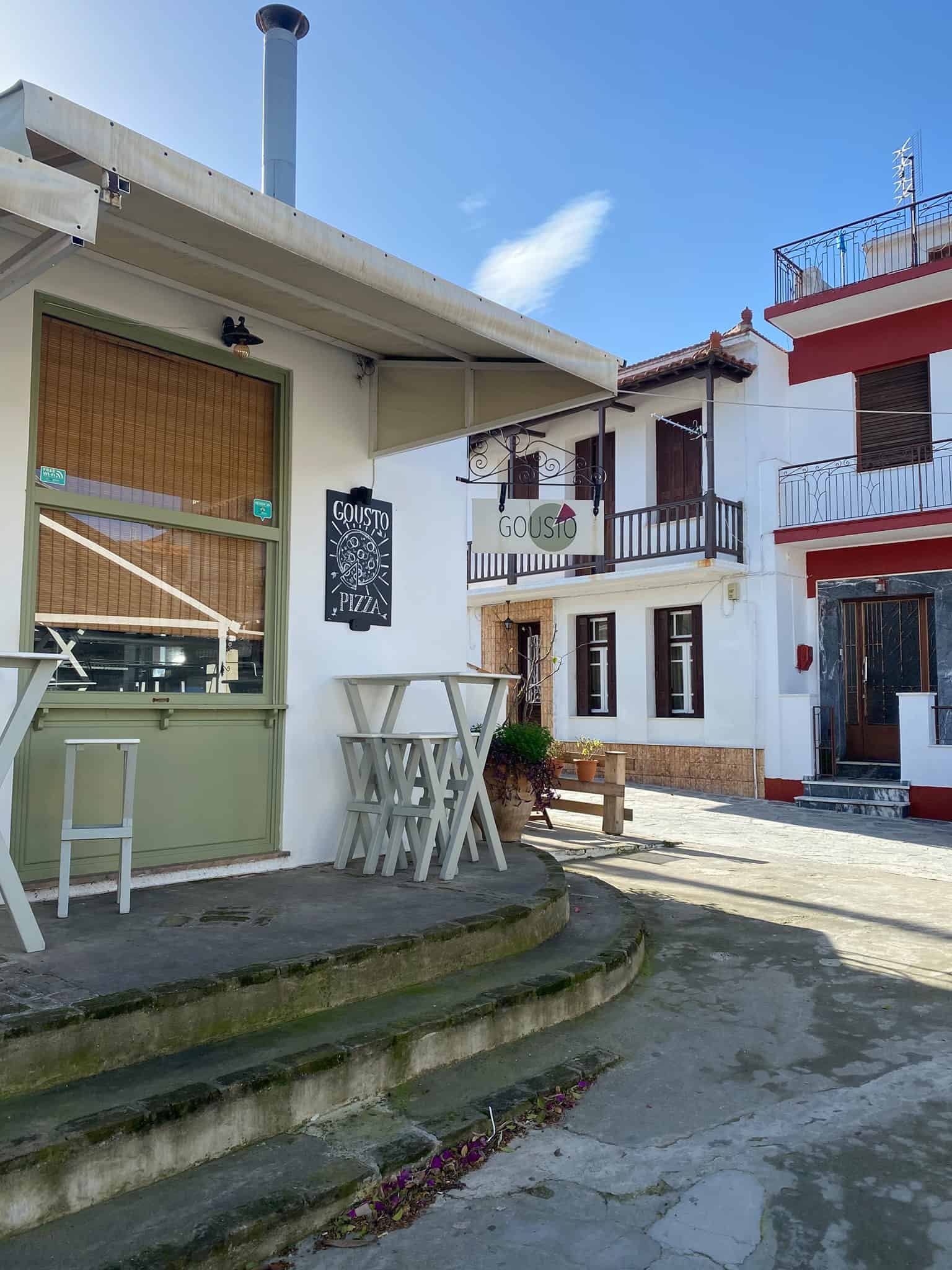 If there were to be a national sport in Greece, drinking Greek coffee would be it. Going out for a Freddo espresso with friends, and cradling it for hours as you watch the world go by, is a quintessentially Greek way to spend an afternoon. 
Coffee in Greece can vary in price quite substantially depending on the type of coffee bar you visit, and where. In some places, you can get a Freddo espresso for as little as €1.50.
But generally speaking, those prices are only really found at takeout places and coffee chains in non-touristic areas. In nice coffee shops or cafes in areas that are popular among tourists, a Freddo espresso or a cappuccino may be anywhere between €3 and €4,
Service in coffee shops in Greece is usually attentive and great. You are always provided with a liter jug of free, iced cold water alongside your order.
Sometimes, you are also given a complimentary snack. (E.g. a croissant/pastry) You are never rushed when drinking or hanging out at coffee shops here.
You could sit nursing the same drink for hours. Still, the wait staff would keep filling up your water as needed.
Again, tipping in Greece in this circumstance is not expected, but it is polite if you are sitting somewhere for a while.
A tip between 50 cents to a euro as a tip will be greatly appreciated.
After all, where else in the world would you have a service like this? In the UK, if you loiter in a coffee shop for too long they would be mopping between your legs, clearing their throats, and asking if you were planning on ordering anything else. These are all not-so-subtle little hints you've outstayed your welcome!
Tipping in bars in Greece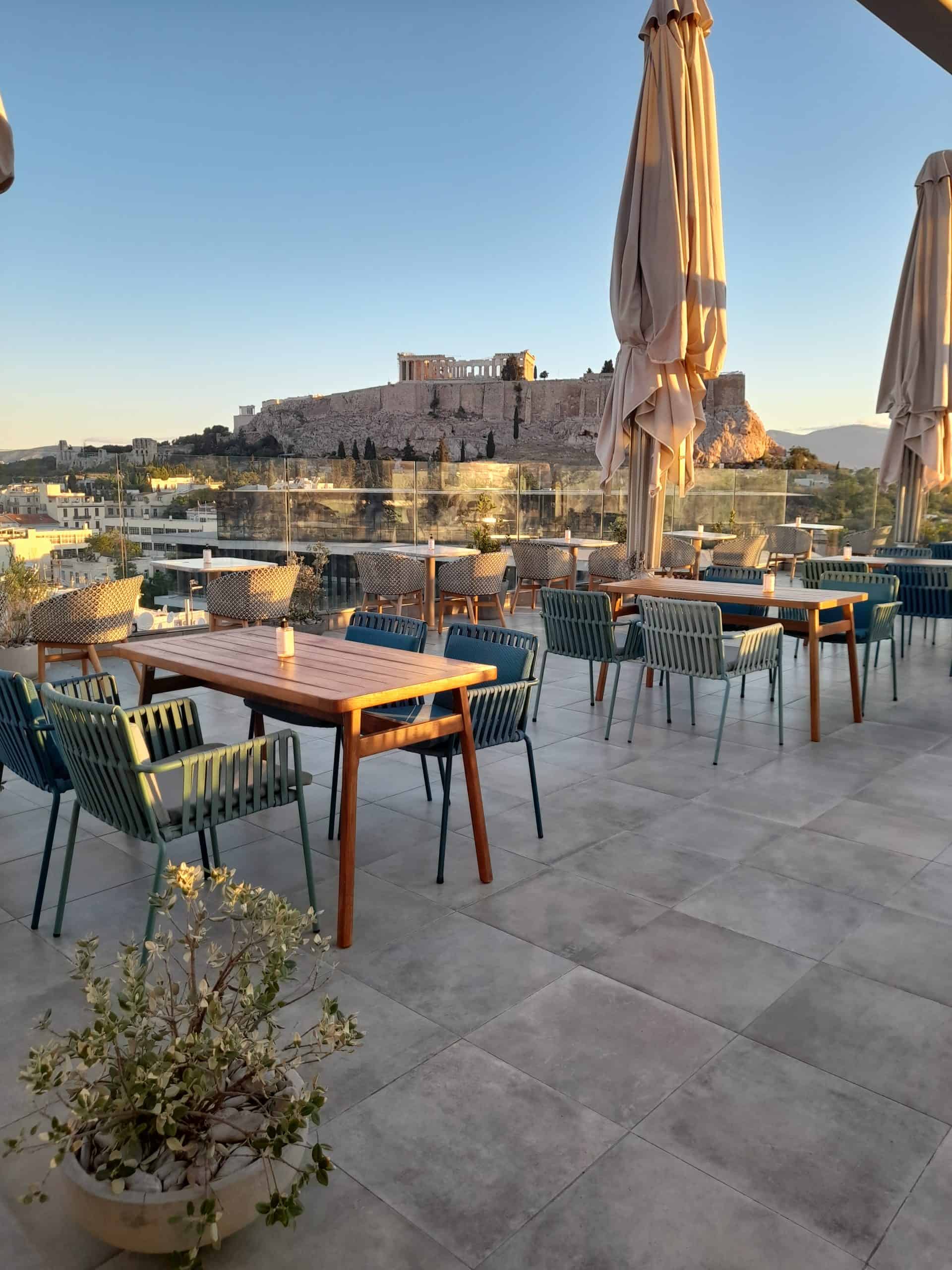 Your attitude towards tipping in bars in Greece should follow a similar sort of logic as when visiting coffee shops, as per the above. If you stop by a casual bar and you just order a bottle of beer, you don't need to worry about leaving a tip.
A lot of bars in Greece do offer table service. This is great as it means that you don't have to spend half of your night queuing at the bar!
If you are going to be hanging out at a bar for a long time, particularly if there are a few of you, you can consider leaving a few coins when you leave. 
Tipping food delivery staff in Greece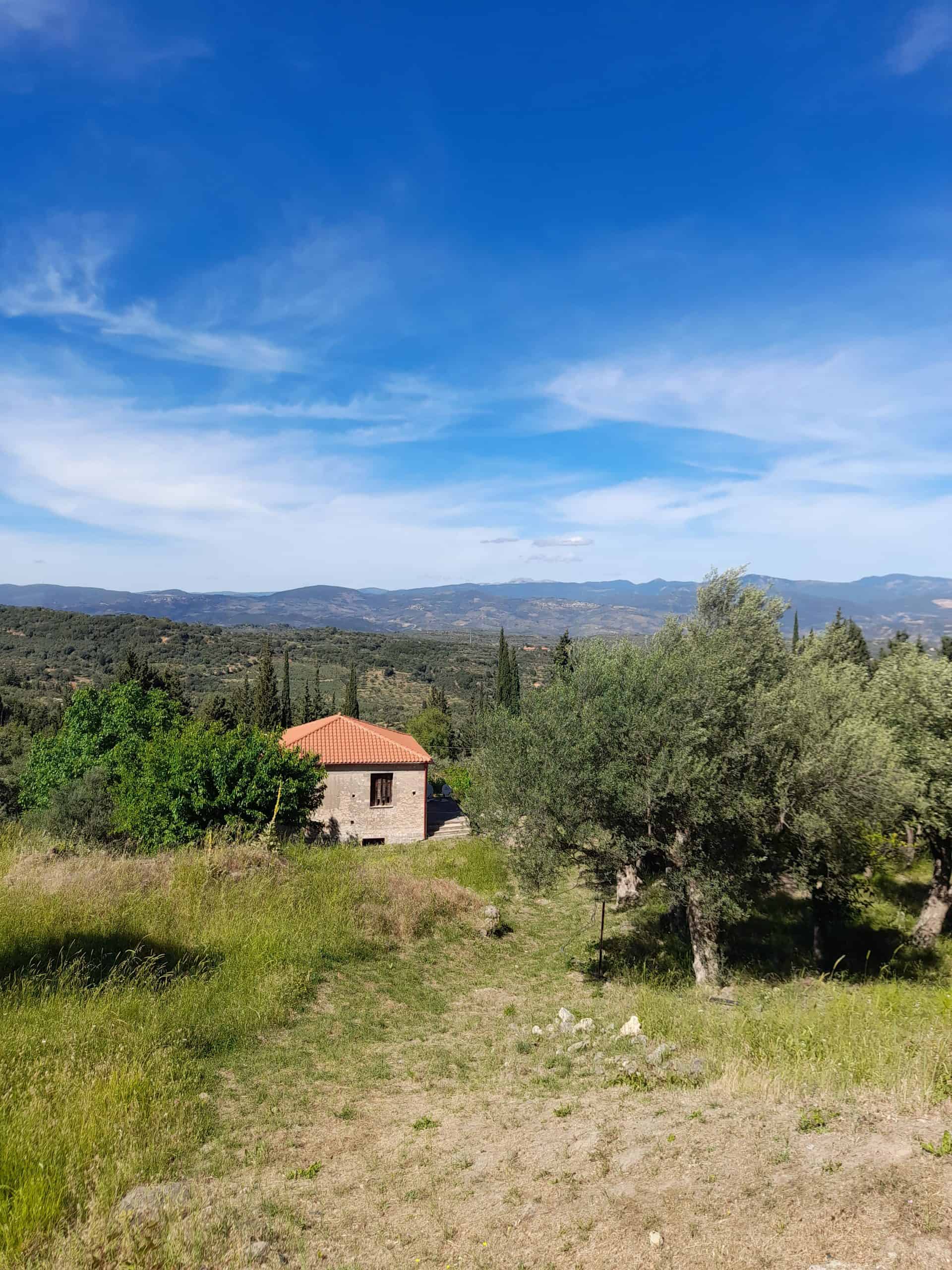 It may come as a surprise to hear that it is extremely convenient to order takeout food in Greece. There are several platforms that you can use to have food delivered to your hotel or accommodation rental.
Wolt and Efood are the most popular. The food that you can order is not just fast food and junk food either.
You will find that virtually every restaurant in Athens and Thessaloniki offers the opportunity to order food at your home via these apps. You can place orders for virtually everything.
(For instance, coffee, desserts and ice cream, taverna food, pizzas, international cuisine, convenience store deliveries, etc.)
So what is the appropriate amount to tip in these instances? Again tipping is not expected but it is polite to do so at your discretion.
Some apps will give you the option to add a tip at the point of making the order. If you are paying by card, it is better to decline this and then give your delivery person a tip in cash so that you know that it goes to them.
The appropriate amount depends on the value and quantity of your order. If you are placing an order for a couple of coffees or for takeout for two people, a euro or so is fine.
€3-4 euros is more appropriate if there is a big group of you ordering multiple items. Delivery people in Greece earn minimum wage and depend on tips to complement their salary.
Tipping housekeeping staff in Greece
Tipping the housekeeping staff in Greece is not expected but again, it is always appreciated. One nice thing that you can do for your hotel staff is to leave behind the spare change that you have at the end of your trip, along with a small thank you note.
Obviously, it would be rude to leave very small denominations of coins. But at the end of a trip overseas, it is common to find that you still have lots of coins in the local currency left that you will not have the opportunity to spend or exchange.
Those €6-7 will be really appreciated. You may also want to consider tipping the other people that you interact with at your hotel during your stay.
If someone brings room service up to your room, a €1 tip is nice. If a Porter carries your bags up the stairs, consider tipping a couple of euros.
Do you tip Greek taxi drivers?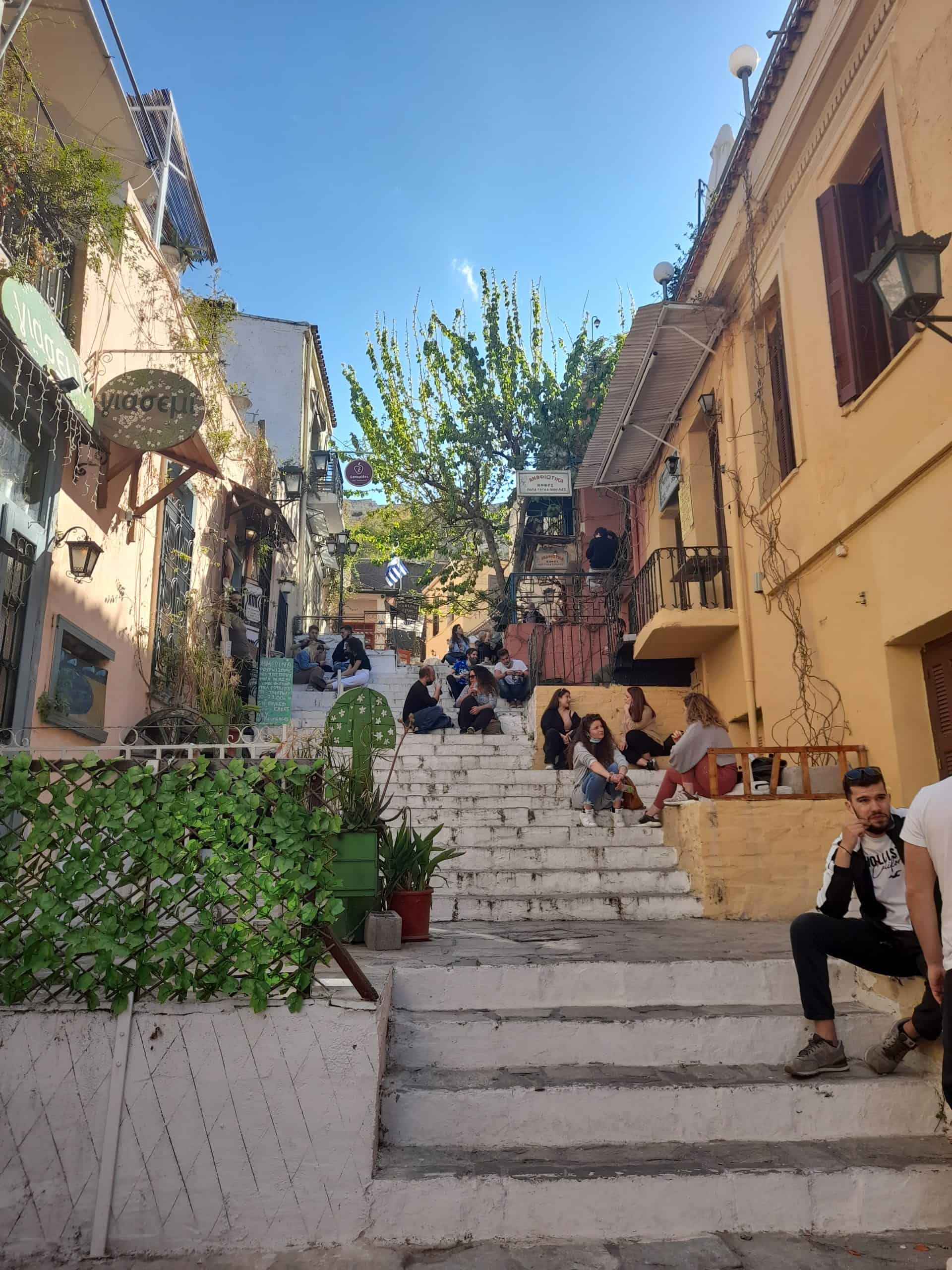 When taking cabs in Greece, it is recommended to use the BEAT taxi app. Why?
This way, you can avoid any scams or false/inflated prices. Unfortunately, cabbies in Greece are often a law unto themselves, much like cab drivers in any other part of the world.
If you hail a random cab on the street, it is common for them to make up a random, inflated price because they assume that as a tourist you do not know the correct going rate. So, use the taxi BEAT app to avoid this.
It really isn't standard to tip your cab driver in Greece unless you have had exceptional service. Typically, you can just round up the amount or give the driver an extra euro or two if you really want to.
Sometimes this can be nice as a number of BEAT drivers really do go above and beyond. For instance, they offer their passengers complimentary bottles of water, sweets, hand sanitizer, etc.
Additional surcharges will be calculated by the driver and included in your final bill. For instance, if you have a lot of luggage, the driver may charge a small fee. (Maybe €0.50 or so.)
You will usually see him enter this into the meter when you get in. Similarly, there may be a small fee for leaving certain congested areas such as train stations and bus depots.
If you are travelling long distances, keep in mind that any toll booth fees will be passed on to you.
Tipping your tour guides in Greece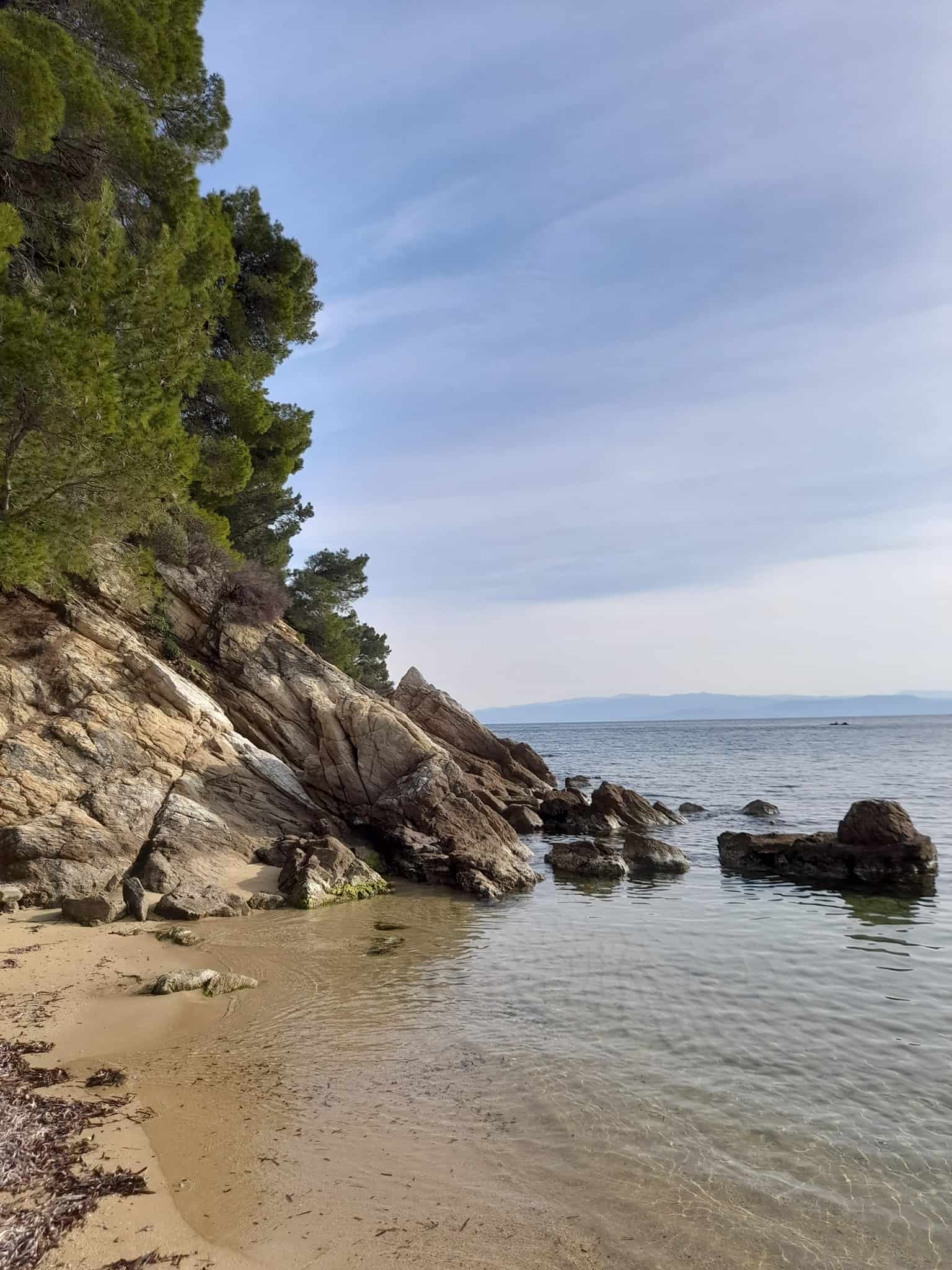 Day tours and excursions are a great way to enrich your Greece itinerary, interact with locals. They provide you with more information and context about the various buildings and historical sites that you see. In large cities like Athens, free walking tours can help you get your bearings.
If a tour is free and tip-based, you absolutely need to tip your guide. These individuals take the time out of their schedule to show tourists around and offer a well-research, local glimpse into their city.
If a free, tip-based tour is very short (say, an hour long), a €5 tip per person is a good amount to pay. If it extends over several hours, you should tip at least €10-15 per person.
When you book a tour that you have paid for, a small tip is still appreciated. You may wish to add a couple of euros or a 10% tip for your tour guide if you enjoyed a private tour.
On a small group tour, it is nice for everyone in the tour group to do a collection and donate a couple of euros each to the tour guide. Some tours make use of both a driver and a guide, and the driver should also not be forgotten.
If you have paid a lot for a private tour and you feel that you cannot afford to tip more, you will not be seen as rude. It is just a nice way to show your appreciation, at your discretion of course.
FAQs about tipping in Greece
Do you still have any burning questions or concerns about tipping in Greece? Hopefully, you will find the answers you are looking for below.
How much do you have to tip in Greece?
You do not have to calculate a percentage or tip any specific amount in Greece. If you want to tip, you can leave a euro or two at your discretion.
Is it rude not to tip in Greece?
It is not rude not to tip in Greece. Most locals and Europeans do not tip in most circumstances.
If you decide that you don't want to tip, you will not be committing any kind of cultural faux pas or met with bad attitudes. Tipping in Greece is always at your discretion.
Is it customary to tip in Greece?
It is neither customary nor expected to tip in Greece. However, tips are always appreciated, particularly when dining out or dealing with hospitality and restaurant staff.
Is tipping rude in Greece?
Tipping in Greece is not rude at all. It is a nice way to show that you have enjoyed someone's service. Even a small tip is always appreciated.
How much do you tip room service in Greece?
If you order room service in your hotel room in Greece, it is polite to give a tip of one or two euros to the person that brings the food up to your room.
Parting Words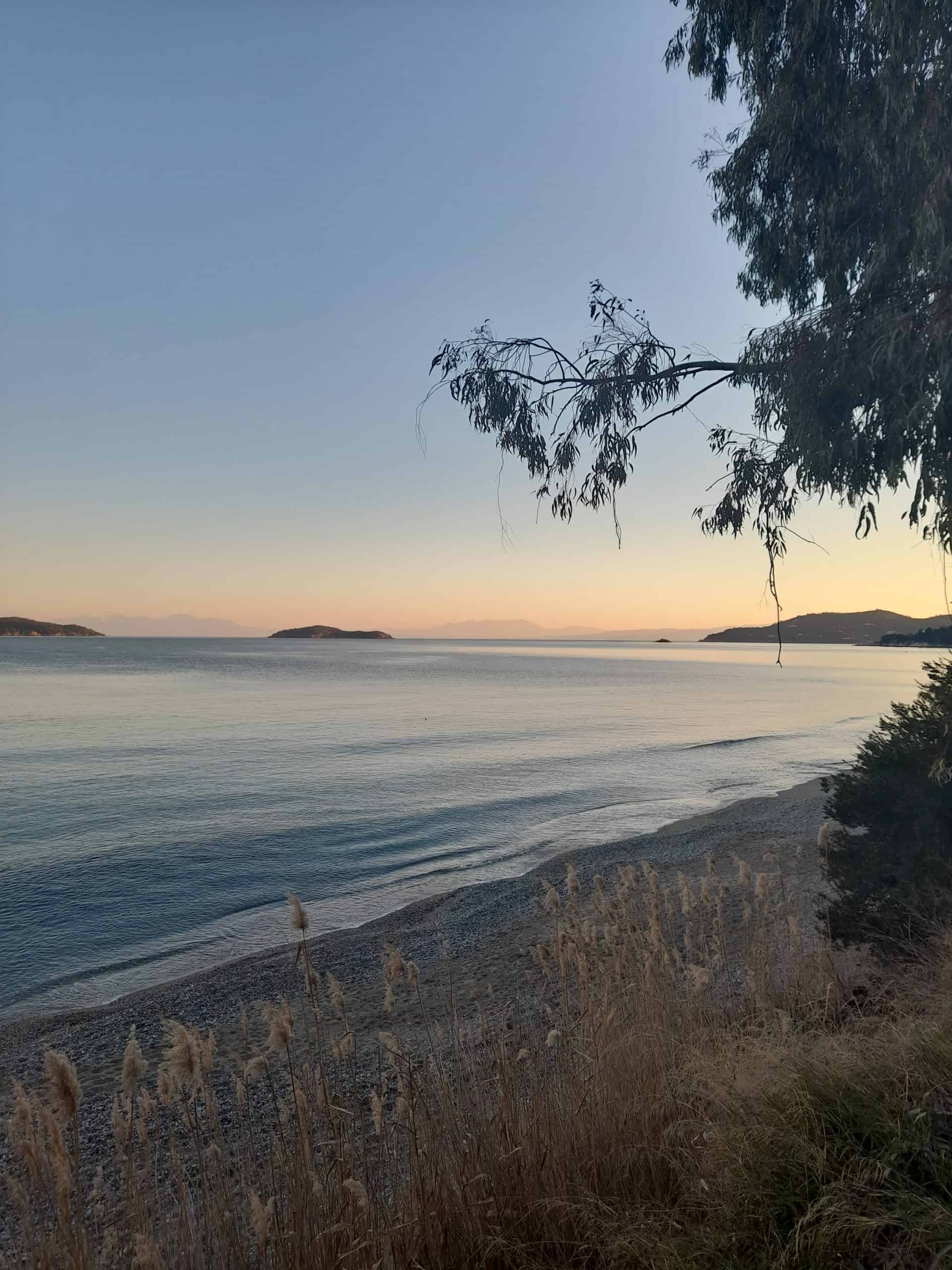 Do you have any additional questions about tipping in Greece? Perhaps you need some general help with planning a trip to Greece? 
Please don't hesitate to reach out to me via the comment box below. I've been living in Athens since 2017. I will get back to you ASAP.
Safe travels! Geia sou! Melissa xo
---