Greece in July is an extremely popular time to travel. This is the peak of the summer season, the perfect time to enjoy idyllic Greek islands, and the time when people from most countries have their summer vacations from their work or studies.
With all things considered, some parts of the country do get incredibly crowded during Greece in July. Is this the best time to visit Greece?
That all depends. Greece in July can be expensive, certain destinations get crowded and the temperature gets extremely hot.
But with a little research, you can avoid the crowds and find stunning off-the-beaten-path Greek getaways. This guide has been written by a long-term expat in Greece. It will explore what to expect in Greece in July, the best places to visit, and things to know.
Greece in July Weather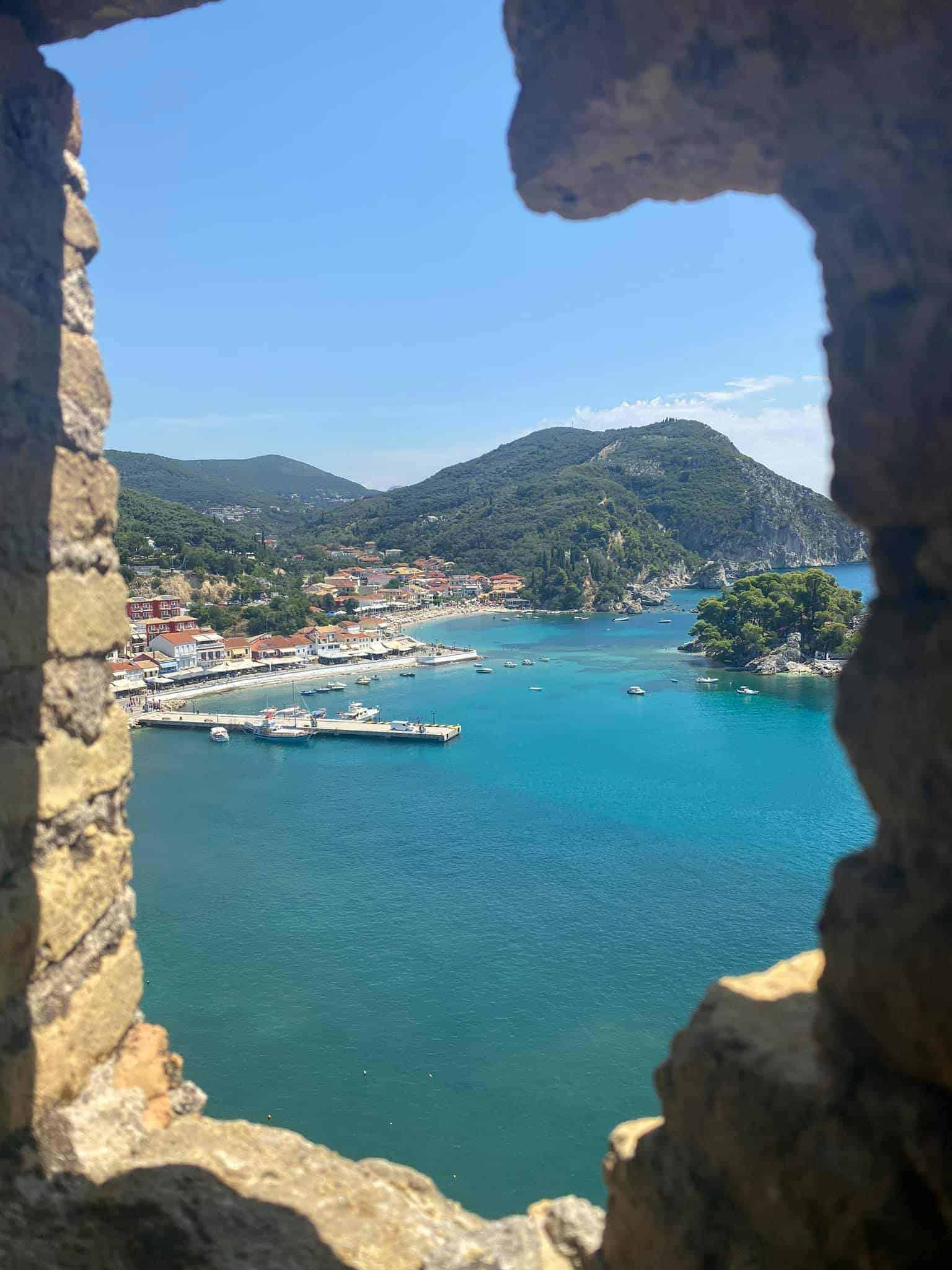 The temperatures in Greece in July are at their absolute highest. A daily temperature of 30-35 degrees celsius is about average.
However, temperatures do sometimes soar as high as 45 degrees. The last few years in the Mediterranean have seen record highs.
Greece enjoys on average more than 250 days of sunshine per year. In Greece in July, you can expect clear blue skies without a cloud in sight and warm, sunny days.
Rainfall in Greece in July is such an uncommon phenomenon that you don't even need to worry about packing an umbrella. On the rare occasion that it does rain, it will just be a brief shower that quickly subsides.
Generally speaking, the further south you go in Greece, the warmer it gets. So, for instance, the Cyclades and Crete are among the hottest places in the country – both in July and just year-round in general.
That being said, in Greece in July, the entire country sees very high temperatures. Walking around during the day can often be unbearable and it is best to avoid being out in the sun between 12 and 1 pm.

If you are hoping to visit Greece's UNESCO and archaeological sites, or to do any walking or hiking in Greece, it is best to do so early in the morning. It can really start to heat up from as early as 9 am!
Best Places to Visit in Greece in July
If you have traveled to Greece in July before, it may be surprising to hear that there are parts of the country that you can travel to, even in the high season, that are not massively overcrowded. Yes, off-the-beaten-path travel in Greece is not an oxymoron.
If you want to escape the crowds and enjoy a sleepy Greek island idyll, you absolutely can. Similarly, some places can be busy. However, they are popular for a reason and the presence of tourists does not detract from the charm of the areas.
The Sporades
The Sporades is a breathtakingly beautiful island archipelago just off the northeast coast of Greece. These islands are known for their greenery and nature and indeed, the island of Skopelos is the greenest island in the entire Mediterranean.
The Sporades consist of 24 stunning islands, only four of which are inhabited. Namely, Skiathos, Skopelos, Alonissos, and Skyros.
Skiathos is extremely popular and is often referred to as being the ¨boomerang¨ island on account of how many people return to the island year after year. The island is just 7 miles long by 4 miles wide.
Yet within that small area, you can find 60 gorgeous sandy beaches ranging from secluded coves and naturist beaches to long stretches of coastline lined with tavernas. Some of the beaches here are considered to be among the most beautiful in Greece and the world.
Skiathos is very popular with package holiday tourists, particularly those coming from the UK. You absolutely need to make your reservations in advance if you want to travel here in July.
Nearby Skopelos and Alonissos however, are equally charming and yet they see a fraction of the tourists seen by Skiathos. This is perhaps because they are so awkward to get to.
In Skopelos, visit the famous cliff-top church of Agios Ioannis Kastri, explore charming Skopelos villages and visit Mamma Mia filming locations. Alonissos is deserved of several days exploration in itself.
Indeed, you could dedicate your entire vacation to spending a week or two in Alonissos. Rent a boat here and sail out to uninhabited islands and relax on the shores of Spartines, Millia, Chrisi Milia, and Tzortzi Gialos beaches.
The Ionian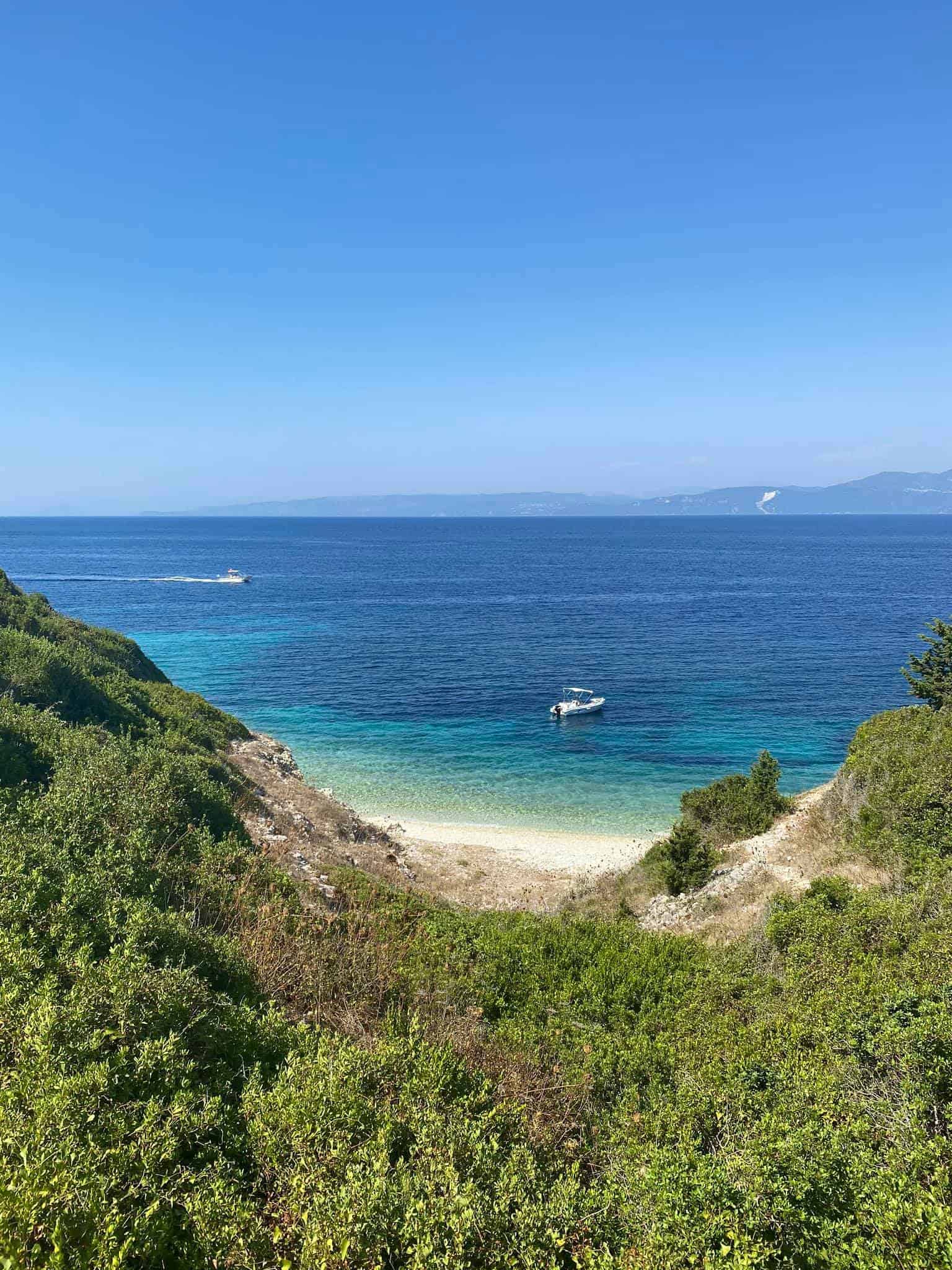 The Ionian islands are among the most popular travel destinations in Greece and a perfect spot for your Greece in July vacation. They sit in their namesake Ionian sea, off the west coast of Greece.
These islands are often referred to as the Heptanese because there are seven of them. Corfu (Kerkyra) and Zante (Zakynthos) are among the most popular Ionian islands.

However, the other islands in this archipelago (Paxoi, Ithaca, Lefkada, and Kefalonia) are just as worthy of your time. The Ionian is a perfect place to go island hopping in Greece. Alternatively, you could easily dedicate one or two weeks of your time to exploring one island in depth.
The old town of Corfu (Kerkyra) is a wonderful place to start any trip to the Ionian. Indeed, it is located conveniently close to one of the main international airports in this part of Greece: Ioannis Kapodistrias international.
Head to Kanoni to check out spectacular beaches and monasteries and to see the planes coming into land. In some ways, you could look at Corfu's plane landing viewpoints as being the European St. Maartens.
Lounge on the beaches of Paleokastritsa, hike up to the little village of Lakones to sample Corfiot delicacies in traditional tavernas, and spend a day in Sidari. From the port of Corfu's old town, you can take a boat to Paxos.
The journey takes just 50 minutes and Paxos is one of the most underrated and least commercial Greek islands. The crystal clear cerulean waters of Paxos and Antipaxos would rival those you would expect to see in the Caribbean.
The Cyclades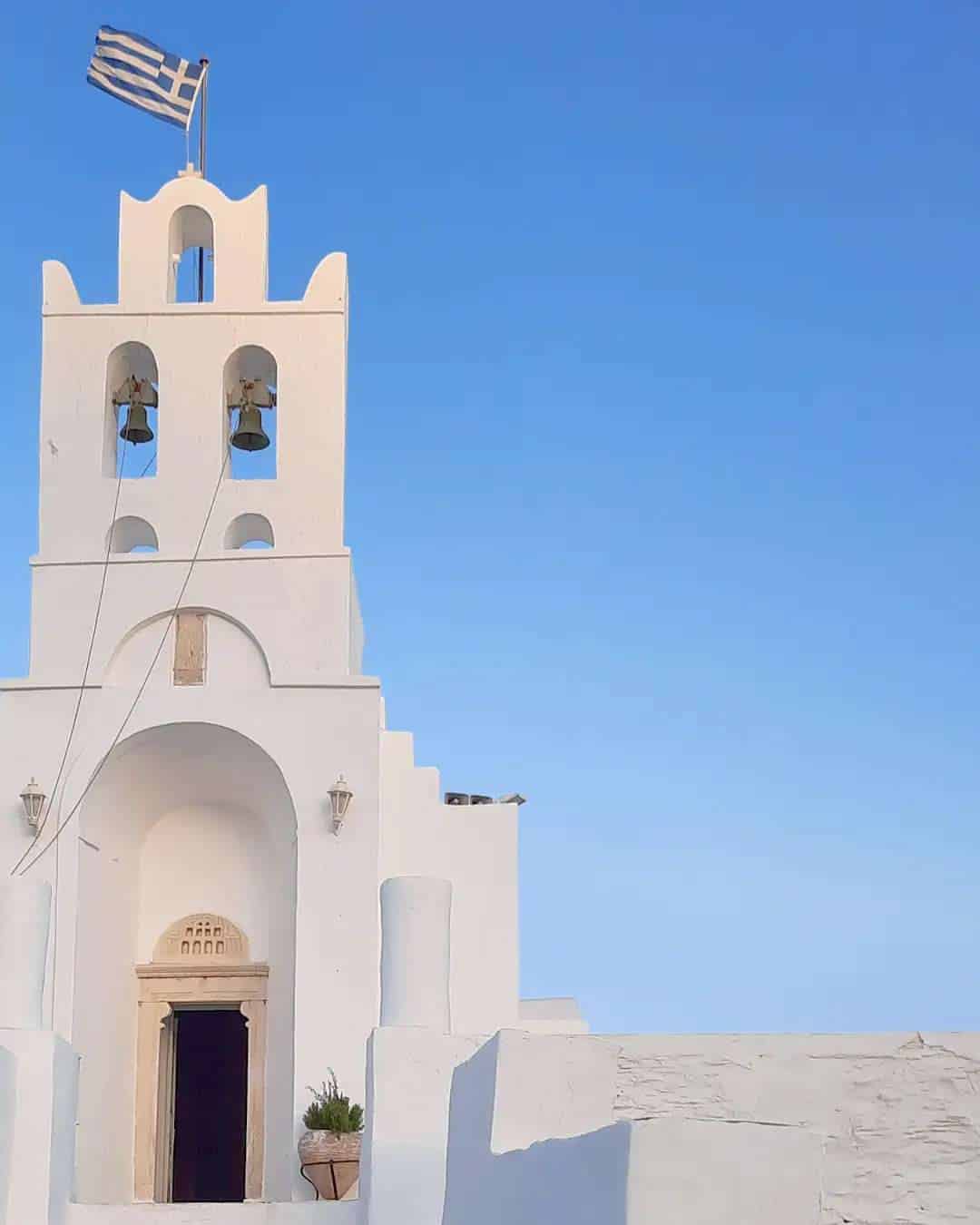 The Cyclades is a stunning Greek island group in the Aegean sea, southeast of mainland Greece. A lot of island hopping itineraries tend to focus on the Cyclades and for good reason, the islands here are beautiful.

There are more than 220 islands here. However, only 24 of these are inhabited.

The Cyclades islands mean ¨the circle islands¨. They are named as such because the islands form a circle around the sacred island of Delos.
Santorini, Mykonos, Poros, and Ios are among the most popular islands in this area. But the Cyclades have so much more to offer.
Santorini and Mykonos are two Greek islands with international airports. It makes sense to fly into either of those (or Athens) to start your Cyclades island-hopping adventure.
Amorgos is a hugely underrated and spectacularly beautiful Cycladic island. It is a hiker's paradise with dozens of trails suited to walkers of all ages and abilities.
In particular, the ascent to Hozoviotissa Monastery, an Orthodox Monastery perched at the top of a cliff, is not to be missed. Amorgos capital ¨chora¨ is one of the most striking island capitals in all of Greece while the little towns of Tholaria, Potamos, and Lagada provide a journey back in time.
The rugged island of Folegandros is a great choice if you like nature and the great outdoors. Kea, Kimolos, and Kythnos allow you to venture far off the beaten track.
Thessaloniki and Surroundings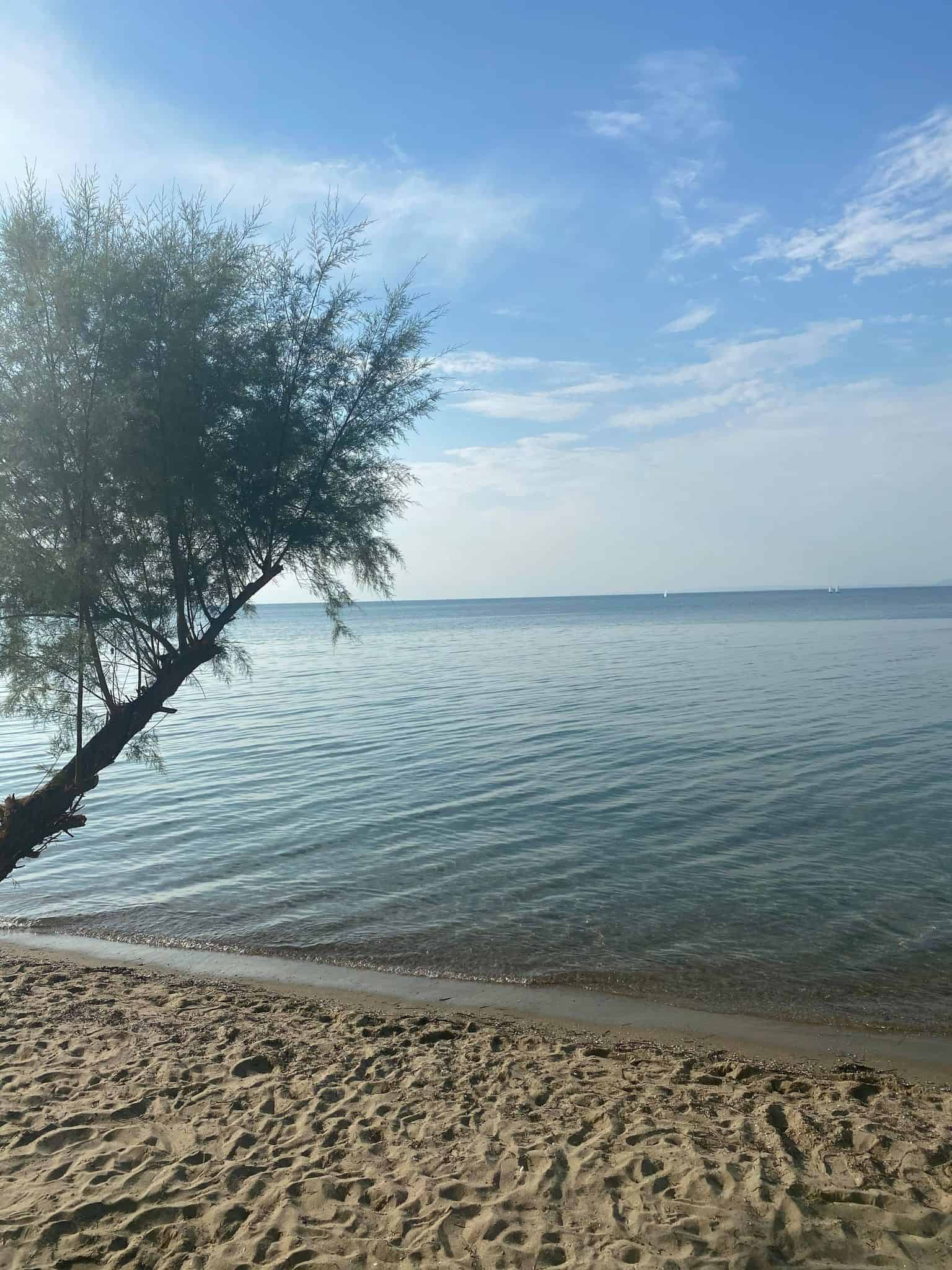 In July and August when tourists flock to Greek islands in their droves, the big cities practically become ghost towns. Why?
Even Greeks flock to the coast or to their families' villages to escape the heat. Many Greeks and other Mediterraneans often have as much as 3-4 weeks of vacation time during the summer.
This means that, despite the heat, ambling around Greek cities and towns is pleasant during this time. Thessaloniki makes a good base year-round for exploring Northern Greece and the Macedonia region.
You can take day trips out from Thessaloniki to visit the likes of Mount Olympus, Meteora, the ruins of ancient Pella, and the waterfalls at Edessa. Thessaloniki in itself is charming.
Climb up the White Tower for panoramic views over the Thermaic Gulf, visit the traditional restaurants of Ladadika, and check out the picturesque Ottoman houses in quaint Ano Poli.
Want to escape to the coast? Board a boat from the Whiter Tower or from Thessaloniki port to the beach town of Peraia.
Halkidiki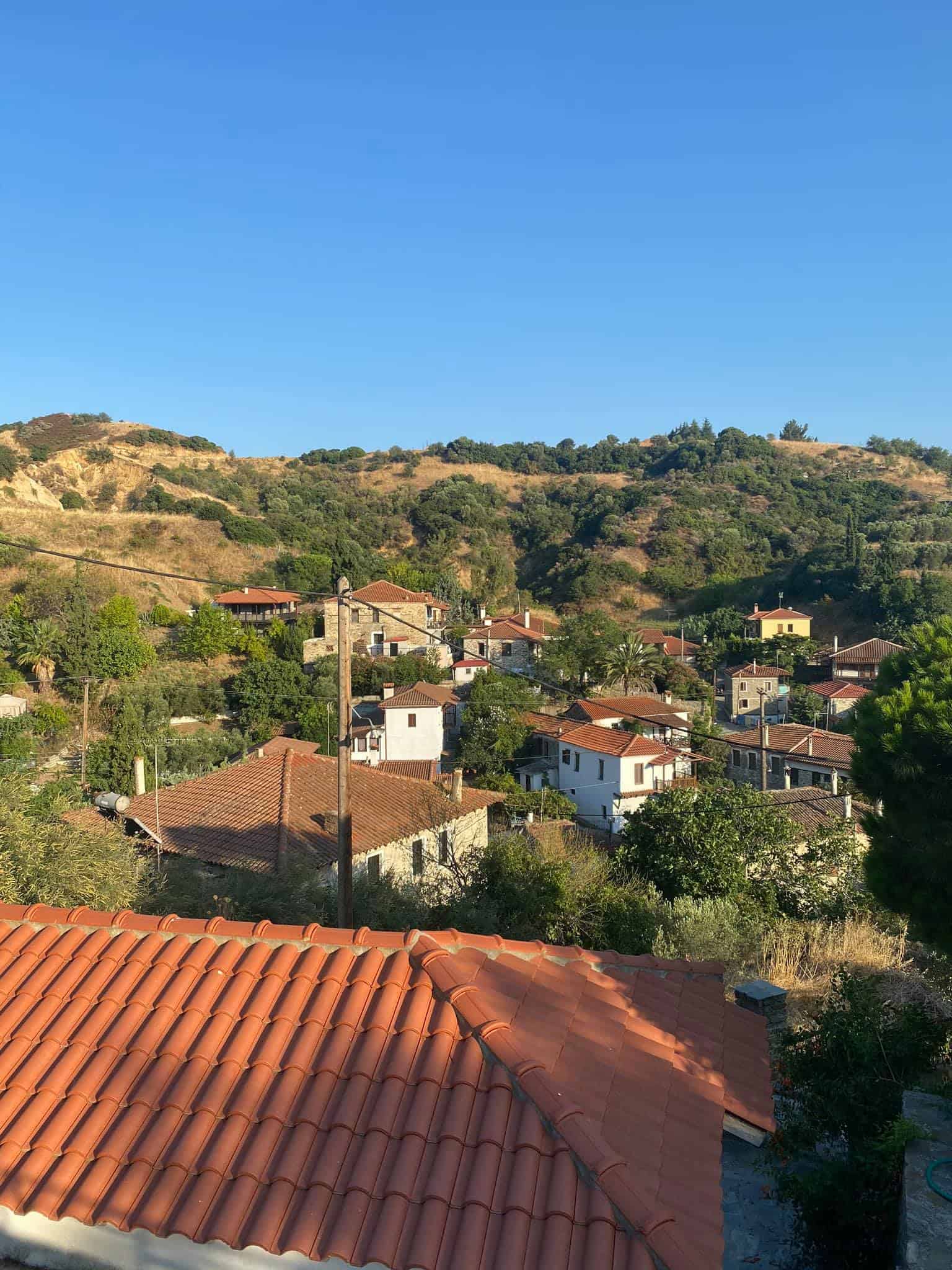 Halkidiki (Chalkidiki) is a coastal region in Northeastern Greece. You can identify it on a map of Greece by its obscure shape – Halkidiki consists of three legs that jut out into the sea like the prongs of Poseidon's trident.
One of the prongs of Halkidiki, Mount Athos, is an autonomous religious region that is home to the largest Monastic community in Europe. There are 20 monasteries and more than 2,000 monks here.
A monastic community has existed here since the 9th century. Some of the monasteries are extremely ornate and beautiful – particularly the Saint Panteleimon Monastery occupied exclusively by Russian monks.
Unfortunately, women are not permitted to set foot on Mount Athos. Male travelers require a permit to visit and they are difficult to obtain.

Fortunately, it is possible to take boat tours of Mount Athos from Ouranoupoli whereby you can see the monasteries from the water. This makes for a nice cultured day trip from your seaside vacation.
The other two prongs of Halkidiki – Sithonia, and Kassandra are filled with quaint villages, picturesque beach towns, and stunning stretches of coastline. Nikiti, Afitos, and Parthenonas are all charming places to visit.

From Vouvourou, you can sail out to the uninhabited island of Diaporos. The closest international airport to Halkidiki is Thessaloniki Airport Makedonia. So, you may want to combine a trip to the two areas.
Parga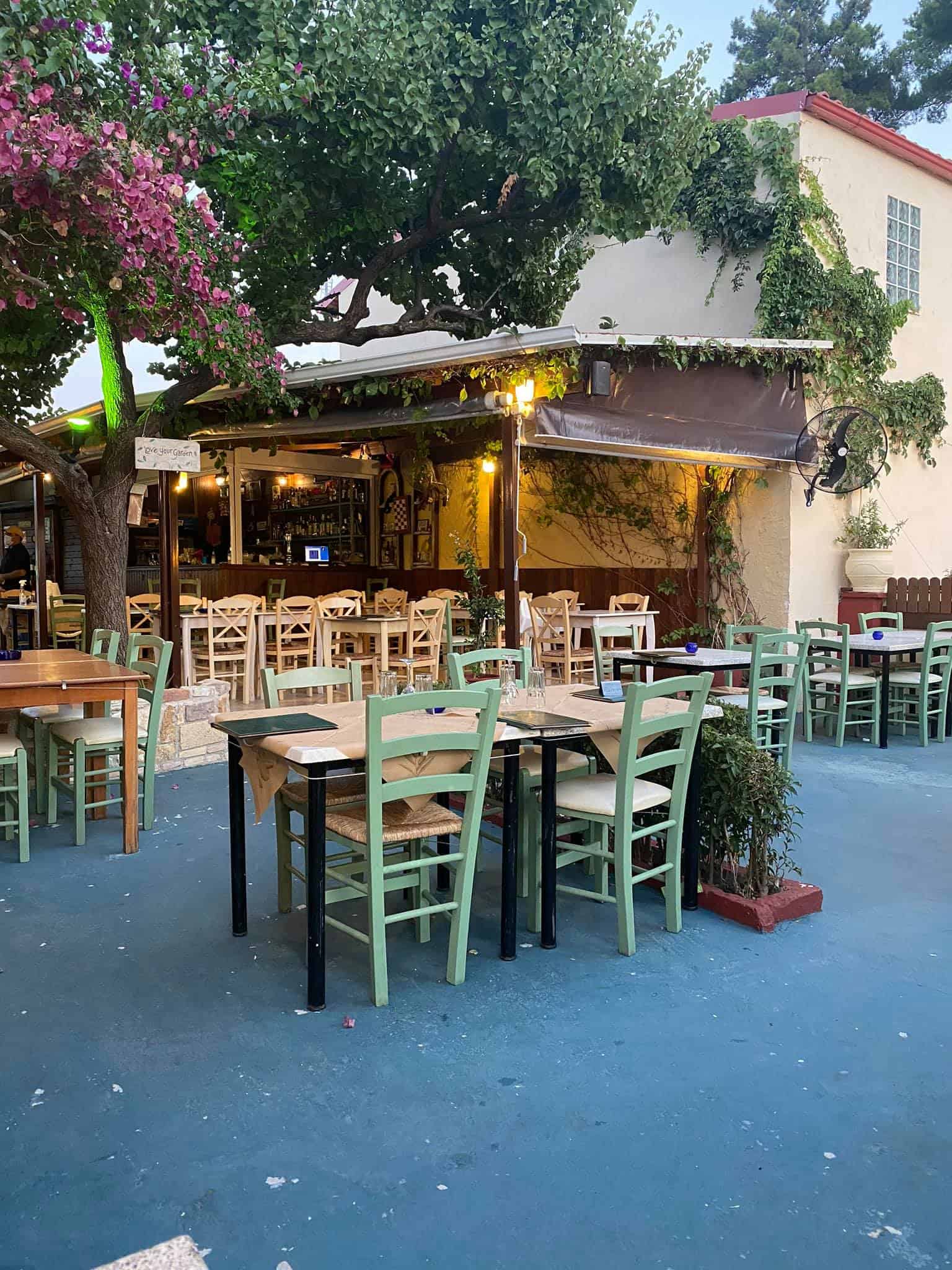 Parga is a charming seaside town in the Epirus region of western Greece. For Greek domestic tourists, it's a popular summer getaway destination and the perfect place to visit in Greece in July.
However, on a wider scale, few international tourists know much about Parga. The town does get very crowded with Greek tourists.
However, somehow that only adds to the appeal. Parga is a truly Greek seaside town experience.
The pastel coloured stores and restaurants that line the turquoise bay are a photographer's dream. You will find artisanal stores here selling Greek agro products, handicrafts, Epirus pies and cheeses, and one-of-a-kind bohemian apparel items.
These make for perfect, quintessentially Greek souvenirs. The seafront restaurants are a little touristic in nature. However, venture a short distance down the narrow cobbled streets and passageways and you will find some excellent tavernas selling traditional Greek food.
The sun-bleached remnants of a 15th-century Venetian fortress sit on the hills above Parga, still watching over the town protectively. From up here, you have incredible views across the town and the Ionian.
The town's main beach, with its unique rock formations and azure waters, exudes Thailand vibes. Unfortunately, it can get very crowded so when you want a day by the sea, take the boat to Sarakiniko or the beaches of Lichnos and Valtos.
Things to Know About Traveling to Greece in July
It is important to note that Greece in July is the high season for Greek tourism. Prices for flights, tours, accommodation, ferries, and transfers are at their highest.
Booking in advance is crucial

You should book your flights and hotels several months in advance if you can. When it comes to popular areas like Skiathos town, Zakynthos, Corfu, Santorini, Mykonos, and Crete, there is little availability if you try to book hotels at the last minute.
If spontaneous island hopping is more your thing, and you prefer not to have a rigid agenda, you may want to consider traveling to Greece in the shoulder season. Late May and June, and late September and October still see very good weather conditions.
During these periods, everywhere is less crowded, and even popular destinations like Santorini do not see their hotels at maximum occupancy. So, you can afford to be a little more flexible in terms of booking your trip as you go.
You may prefer traveling during the shoulder season
Do not underestimate precisely how intense the heat and the sun can get in Greece in July. It can be challenging to spend extended periods outdoors walking or exploring historical sights.

Fortunately, most places here are air-conditioned. A lot of people assume that they need to travel to Greece in July or August if they want to have summer weather.
This could not be farther from the truth. Temperatures in May and June, and September and early October are usually between 25 and 30 degrees Celsius. This is still warm, but a little more bearable, particularly if you are coming from a relatively cold country.
You can catch the Epidaurus festival
Different festivals and cultural events take place every month in Greece. While July does not see any religious ceremonies or historic celebrations, you can catch the Epidaurus festival if you are traveling during this time.
The festival has been taking place for more than 60 years now and sees musical and theatrical performances held in ancient theatres. What could be more memorable than watching a Greek tragedy played out in an ancient Greek theatre?
If you are spending one or two days in Athens, you can catch a performance at the 160AD Odeon of Herodes Atticus beneath the Acropolis. Performances are also hosted at the Epidaurus theatre in the Peloponnese.
---