Paxos Greece is a gorgeous island that sits just south of Corfu (Kerkyra) in the Ionian sea. It is part of the Ionian islands archipelago found on the western coast of Greece.
Despite the fact that Paxos has started becoming more popular among international travellers in recent years, it remains one of Greece's least commercial islands. Paxos sees a fraction of the crowds seen by Santorini, Mykonos, and Zakynthos for example.
Despite being the smallest island in the Ionian, Paxos packs a punch. The island, just 10km long by 3km wide, is filled with gorgeous beaches, quaint Greek villages, and magnificent nature.
The beaches here, with their soft powdery white sand and crystalline blue and turquoise waters, resemble something that you would expect to find in the Caribbean. You could easily dedicate an entire week to relaxing on Paxos island.
Alternatively, Paxos Greece makes a great stopping point as part of a wider Greece itinerary. Paxos is sometimes referred to by the plural "Paxoi".
This term is used to refer to Paxos and the smaller, unspoiled island of Antipaxos nearby.
Paxos Greece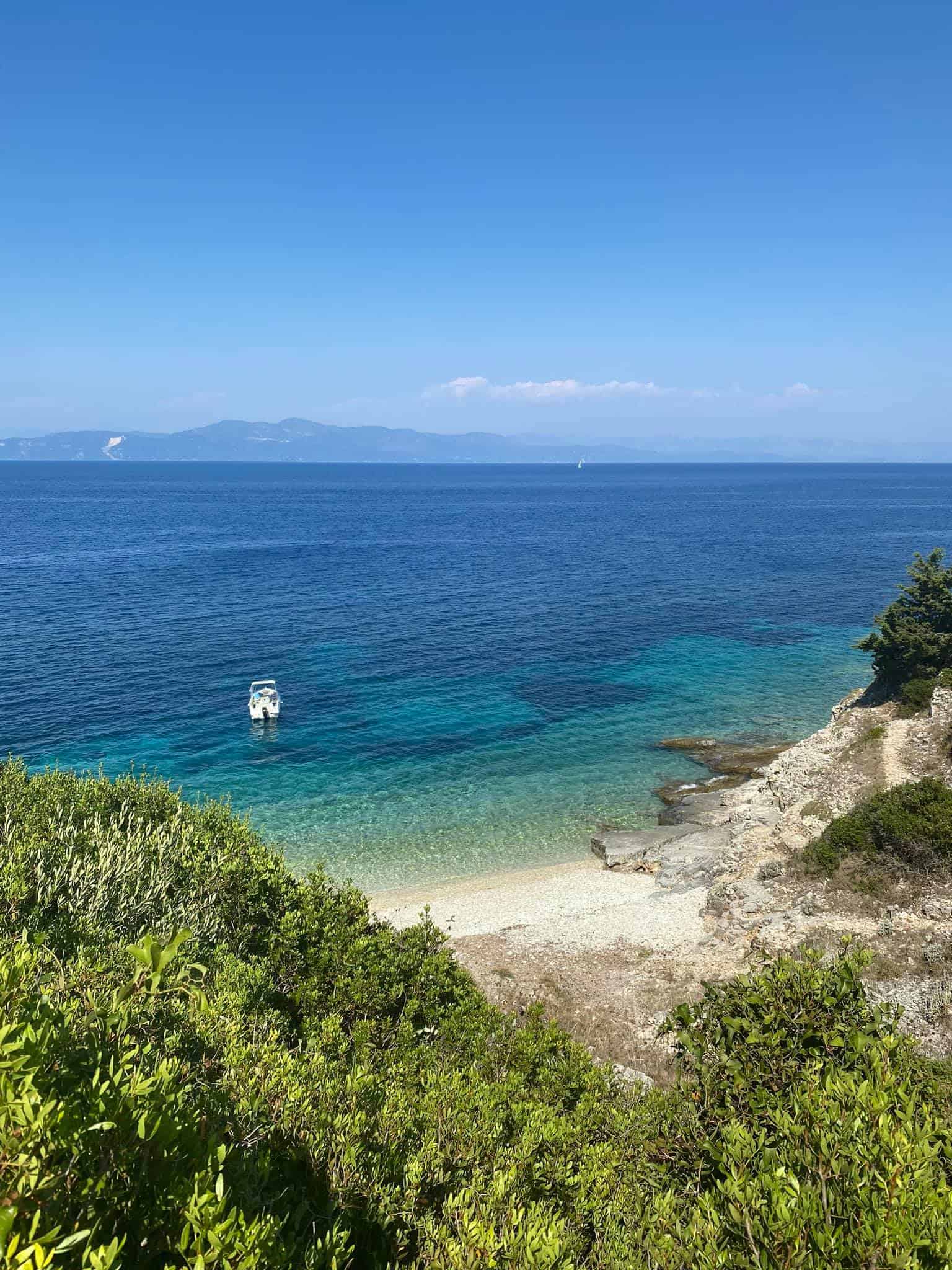 Paxos Greece is one of the most gorgeous places that you can visit in Southern Europe. The island and its villages exude an air of effortless elegance and sophistication.
Many of the hotels, restaurants, and cafes here are relatively upscale and attract a well-heeled crowd. However, they manage to do so without being pretentious.
You still feel the same warm Greek hospitality ("filoxenia") in Paxos Greece as you do anywhere else in the country. The island, like many others in Greece, is linked with Greek mythology stories and magical tales.

Legend has it that Poseidon, the Greek God of the Sea, hit the island of Corfu (Kerkyra) with his trident in order to break off a small piece of land. That piece of land became Paxos.
Here, Poseidon created a romantic love nest for himself and his mistress the Oceanid Amphitrite. Myths aside, the reality is that Paxos is a magical place. Some of the island landscapes are so stunning that they are almost ethereal.
Best Things to do in Paxos Greece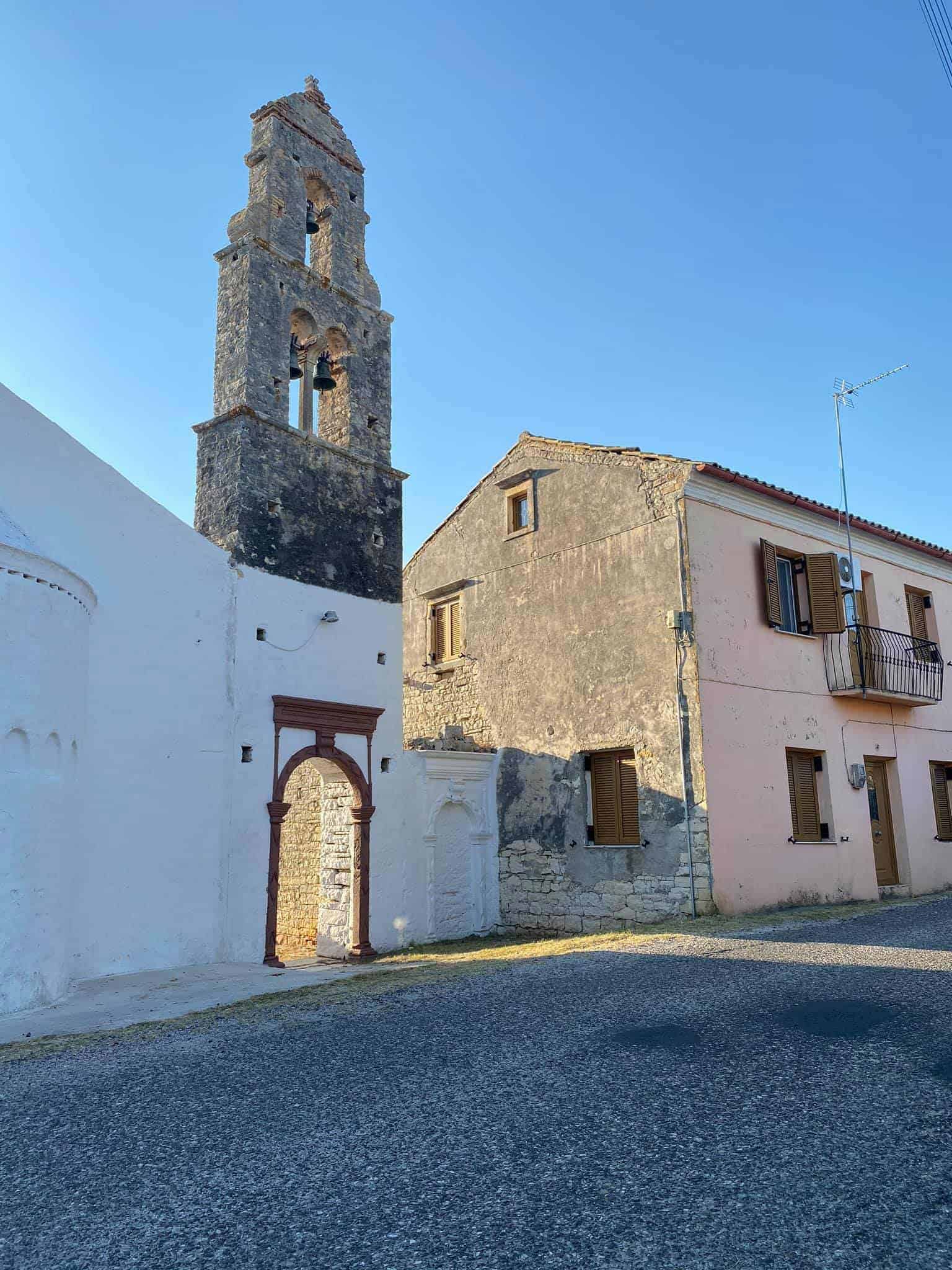 Paxos Greece is home to a population of 2,300 people. Its main port town, Gaios Paxos, provides ferry connections from the island to nearby Corfu, as well as Parga and Igoumenitsa on the Greek mainland.
The majority of islanders live in Gaios. However, the smaller settlements of Mongonissi, Lakka, and Loggos are also well worth visiting during your Paxos holidays.
Take a day trip out to Parga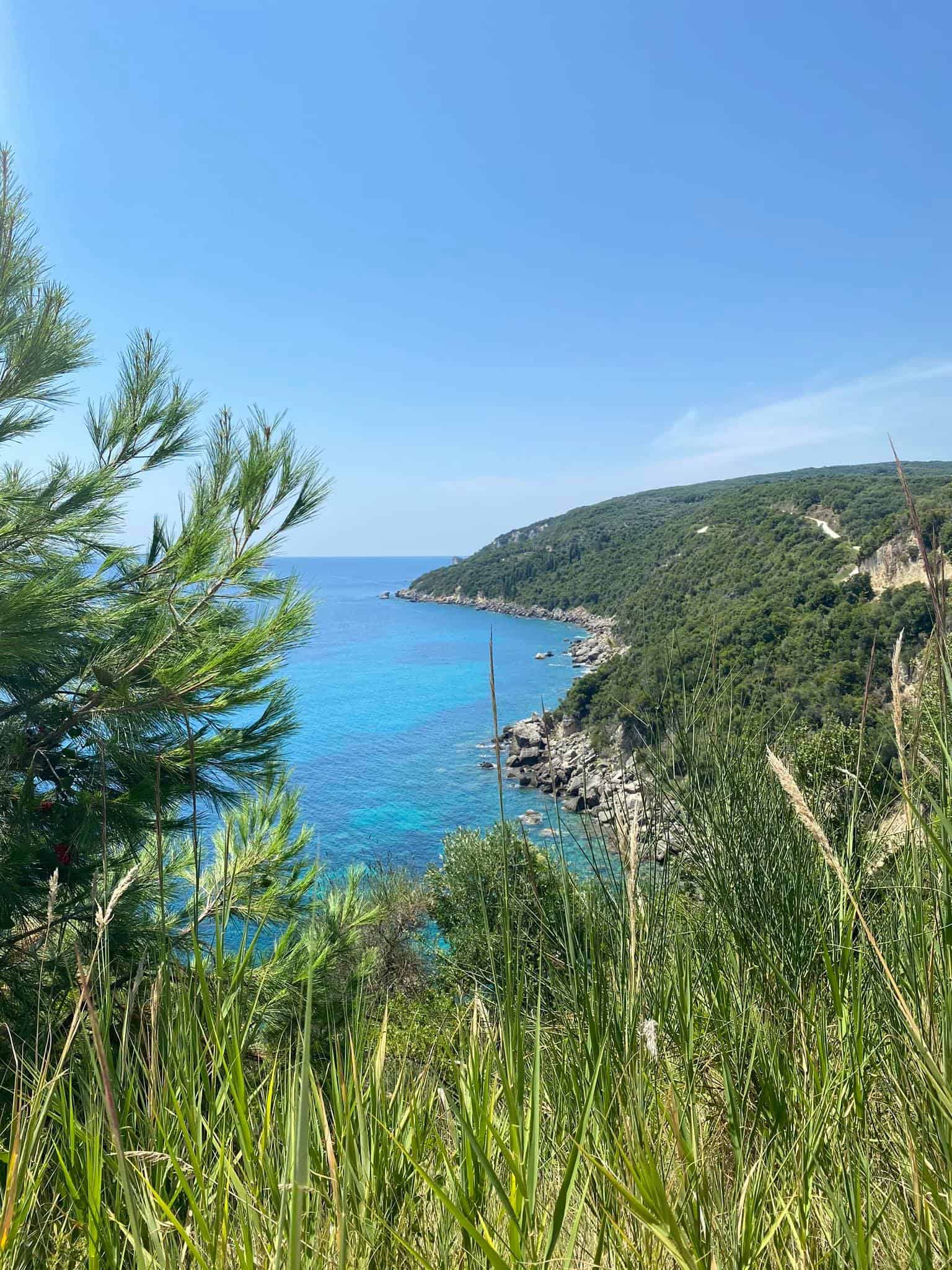 Various reputable local tour companies offer day trips and excursions from Paxos to Parga. This is a quintessentially Greek seaside town on Greece's west coast. It takes just 90 minutes by boat to reach the mainland.
Parga remains relatively unknown on an international scale. However, for Greeks, it is one of the most popular and beloved summer tourism destinations in the country.
Despite being on the mainland, its architecture and charm resemble that of a quaint Greek island. As your ferry pulls into Parga port, you are greeted by colourful Ionian-style houses that cascade down the hilltops resembling a Greek version of Italy's Amalfi Coast.
There are some gorgeous beaches in Parga. The beaches of Piso Krioneri, Agios Giannakis, Valtos, and Lichnos are all worth adding to your radar.
They offer all the amenities that you need for a pleasant day on the beach and are backed by dramatic rocky hills, lush dense greenery, and sparkling waters. You can also follow a short hiking trail through the beaches and olive groves to Parga's Venetian castle.
The castle, initially built in the 11th century offers amazing panoramas over Parga and across the Ionian sea. The main draw of spending a day in Parga, however, is the opportunity to meander through the labyrinth-like network of narrow streets and cobbled passageways in the old town.
There are some great stores here where you can pick up all manner of Greek souvenirs. Down the most unsuspecting side streets, you will find stores selling clothing and resort wear created by independent Greek designers, gorgeous independent art galleries, delicatessens, and stores selling Greek agro products, etc.
Swim, snorkel, and relax on Paxos beaches
Paxos is home to some gorgeous beaches. There is something for everyone here too.
That is, whether you are looking for a Paxos beach that has all the amenities – sunbeds and umbrellas for rent, Greek street food vendors, restaurants nearby, etc. Or you want a secluded paradise.
It is pleasant to walk, cycle, or drive along the island's eastern coast from Gaios to Mongonissi. Here, you will find many quiet spots. (Just be sure to pack plenty of bottled water and some light snacks).
Gianas and Plakes beach are two of the most popular on the island, arguably because they are so close to the port. Still, they are never so crowded that visiting becomes unpleasant.
Close to Lakka Paxos, you can relax on the beaches of Kanoni and Hariami. The waters are clear and calm and are perfect for if you are travelling with children and are concerned about sea safety.
There is a lovely taverna right by the waterfront that serves home-cooked local fare for when you start to get hungry. Kipos and Marmari beaches are two secluded pebble beaches close to Levrechio that are set inside a natural bay and encompassed by palm trees.
Meanwhile, Monodendri attracts a stylish crowd. There is a bar and a taverna on the beach, while music and attractive locals use the spot as a rendezvous point.
Explore the Port at Gaios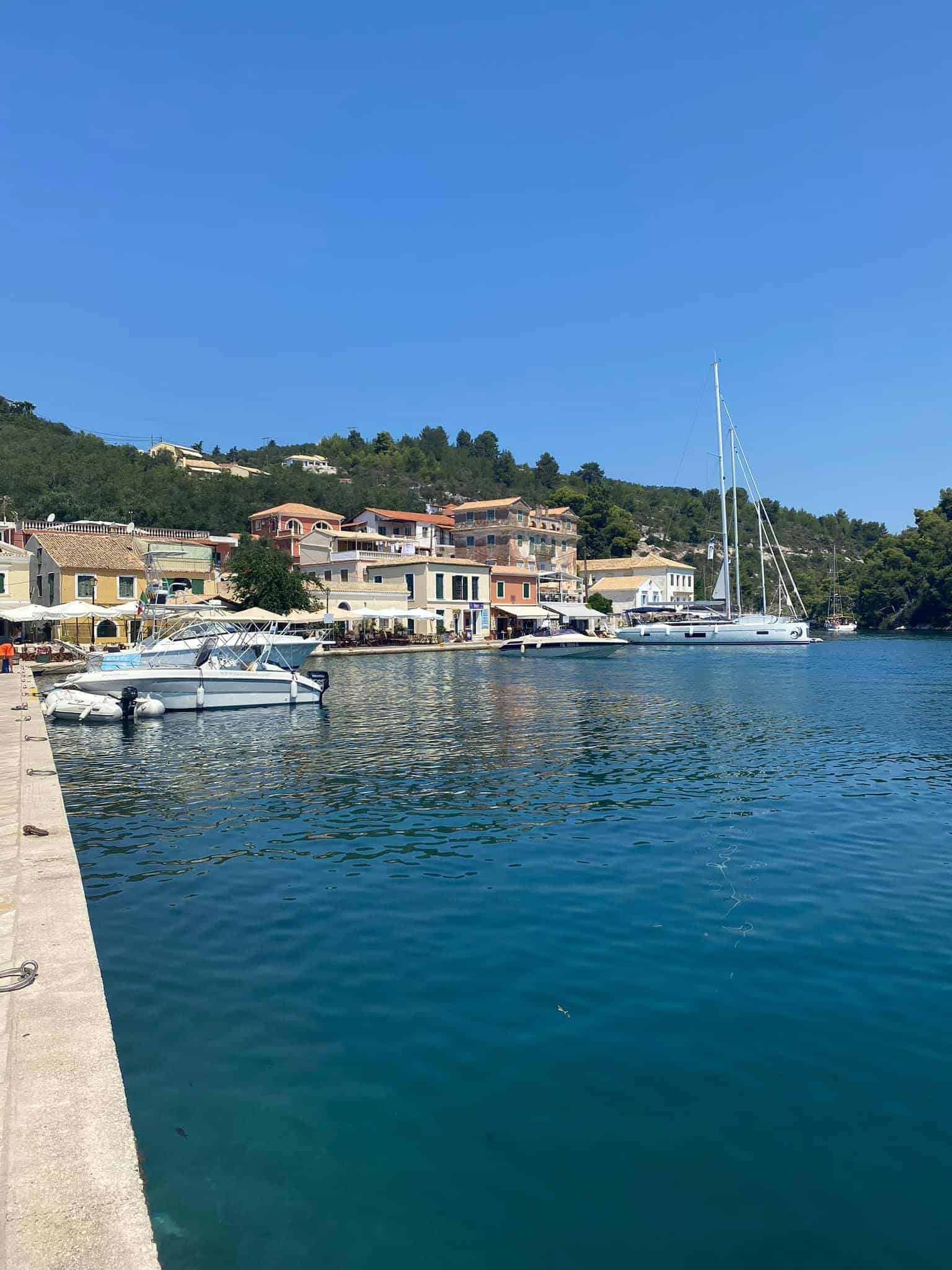 Part of the charm of visiting Gaios is simply taking the time to get lost in the little streets that veer off from its port area.
At first glance, the port at Gaios may seem touristic. However, this is still very much a traditional, working port. The coffee shops and tavernas that line the waterfront are great places for people-watching.
Early in the morning, you will see local fishermen load up their caiques as they prepare to sail out to sea for the day. If you rent a boat here, you can sail across to the islet of Agios Nikolaos.
This tiny area features a small Greek Orthodox church (the church of Agiou Ioanni). You also have magnificent panoramas of the port from this point.
There are a few notable structures to look out for in Gaios. A statue of Georgios Anemogiannis sits right by the harbour.
Anemogiannis was a merchant sailor that was born on the island in 1798. He fought against the Ottoman Turks during the Greek war for independence and was executed for his rebellion. He is locally revered as a hero.
Admire the churches of Gaios Paxos
A couple of charming little churches draped in bougainvillea can be found in Gaios. Despite the fact that only 2,300 people call the island home, there are over 60 churches scattered throughout its landscapes!
Indeed, over 90% of Greeks identify as Orthodox. And although some Paxos churches have fallen into disrepair, the majority are very active to this day.
The pretty church of Agia Triada (Holy Trinity) is distinguishable by its pink and white tower with two bells. The church's interiors are just as spectacular as the interior, and you will find some interesting religious icons and vibrant frescoes depicting scenes from the bible inside.
Nearby, the church of Analipsi sits in Gaios central square. Painted in terracotta with white detailing, it is a photographer's dream.
Nearby, you will also find the whitewashed church of the Holy Apostles. The exact construction date and history of the building are unknown.
However, the church is mentioned in local records that date back to 1686. A belfry was added in 1860.
Take a day trip out to Corfu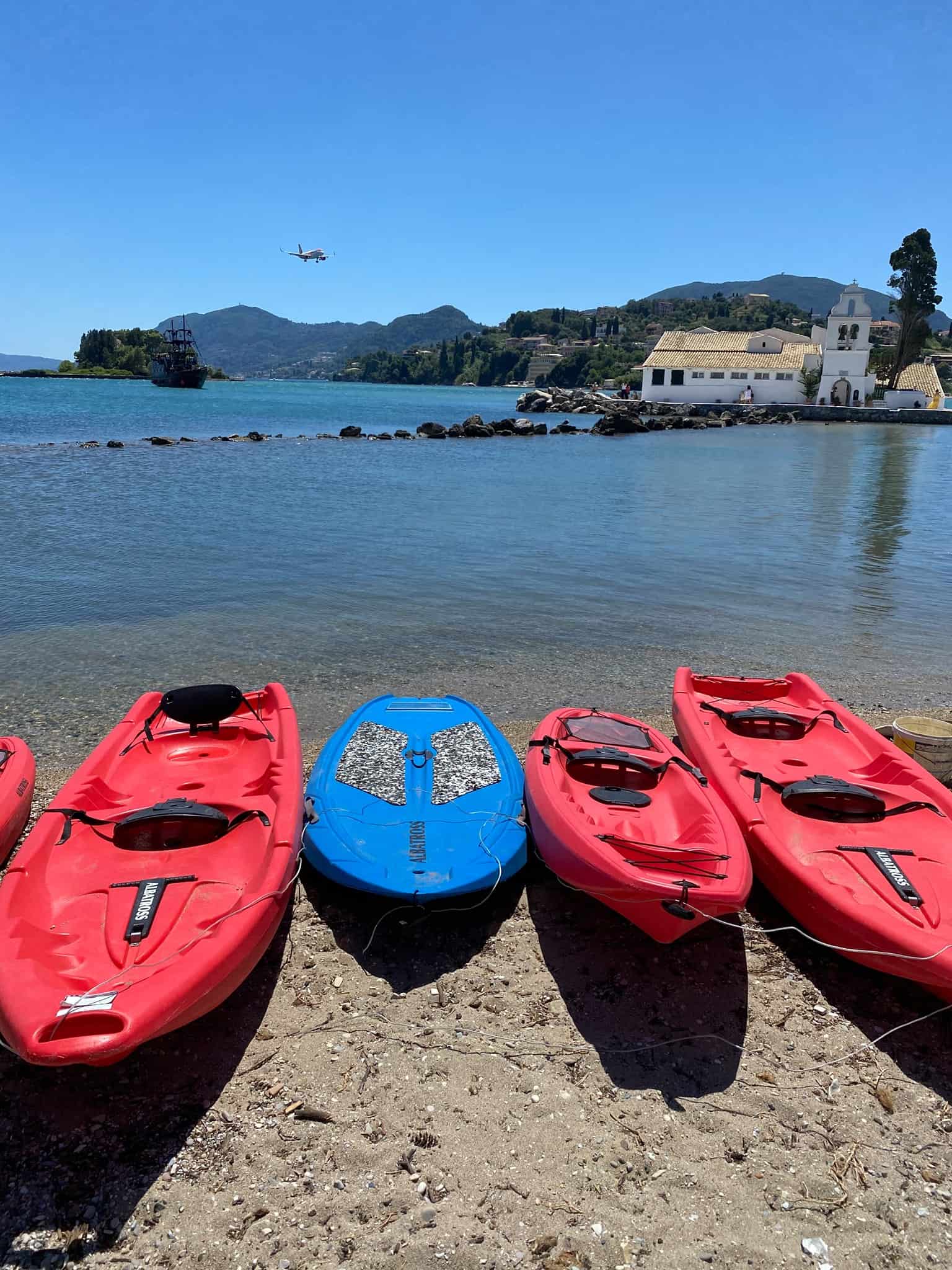 There are just 30 nautical miles (around 56 km) between Paxos Greece and Corfu old town. You may be passing through Corfu to get to Paxos island anyway.
But if not, the two islands make a nice travel pairing. Corfu is the northernmost of the Ionian islands and arguably the most popular travel destination in the region.
The island has been ruled and occupied by various civilisations over the centuries. Each one has left its mark on the gastronomy, culture, and history of the island.
The Venetian rule was a particularly prosperous time for Corfu. Many of the cobbled streets, colourful houses, and grand fortresses that you will see in the old town today date back to this period.
Corfu old town is UNESCO protected. The gorgeous, cobbled, colourful streets where laundry hangs between windows and alleyways are a photographer's dream.
Here, unsuspecting passages open out into grand piazzas filled with well-heeled locals sipping coffee.
The Old Fortress of Corfu is well worth visiting. So too is the "New" Venetian fortress built on the Hill of St Mark.
While here, you should also take the bus from the old town to Kanoni. There are some gorgeous traditional monasteries here, some of which await on little islets that you need to take a fishing boat to reach.
Spend an Evening at Longos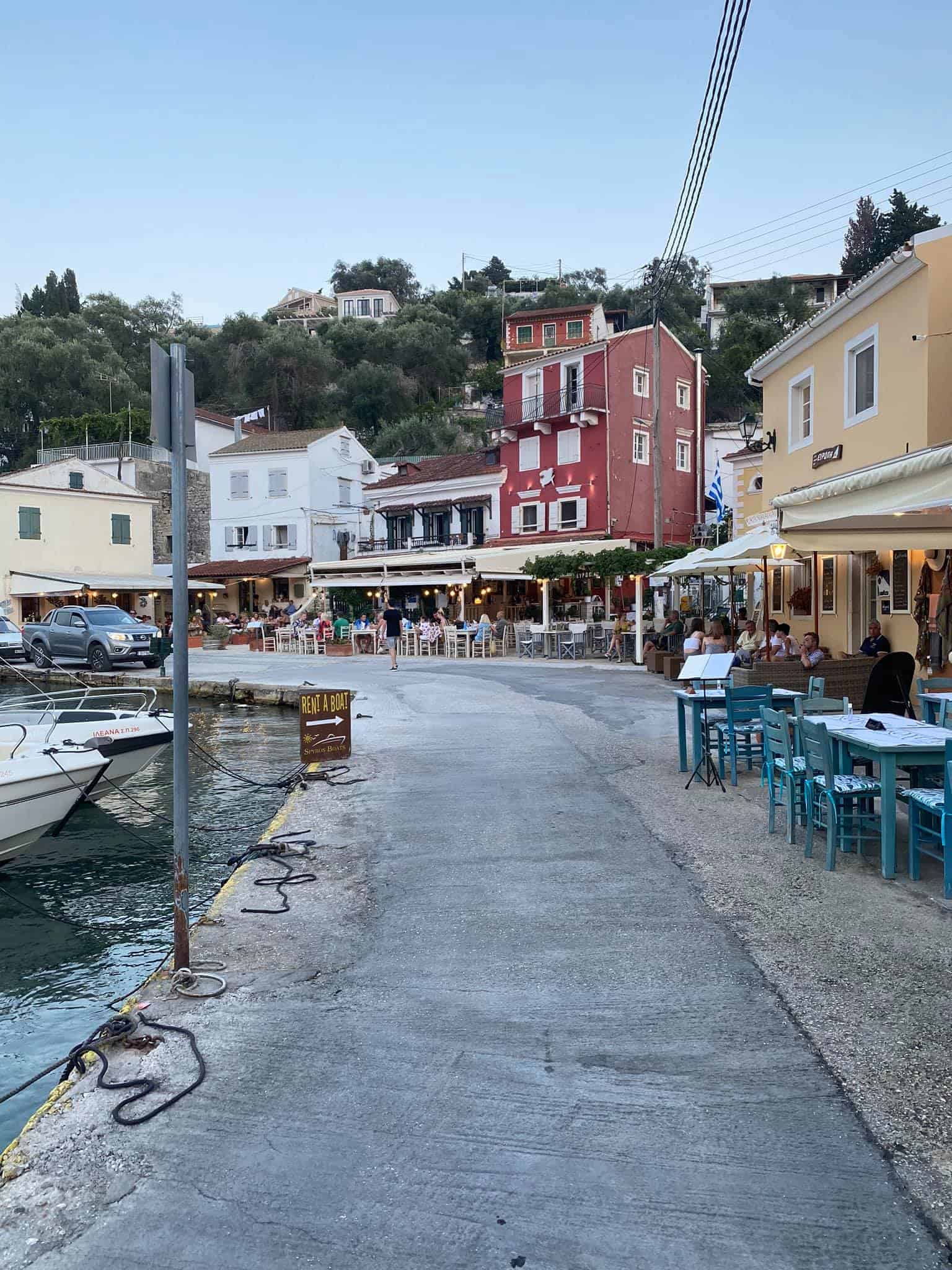 Chic Longos is the smallest port town in Paxos. Longos is home to just 80 people, and the "centre" consists of a small promenade that runs along the coast.
What Longos lacks in size, it more than makes up for in beauty and ambiance. This area showcases the very best of the quintessential "postcard-perfect" Greek scenery.
Make a dinner reservation at Vassilis if you plan on visiting Longos in the evening. Paxos residents will tell you that this is widely regarded as being the best Greek taverna in the area.
It is so popular that there are often queues and hour-long waits for tables. Rest assured, the food is worth the wait.
Browse the exhibits at the Paxos Folklore Museum
The Paxos Folklore Museum (Laografiko Mouseio Paxon) sits on an unnamed road on the seafront of Paxos island. (It is beside Faros cafe and Il Cappriccio Gelateria).
It is housed inside a traditional building that dates back to 1906 and has been open to the public since 1996. If you are interested in Greek history (or you just want to escape inside an air-conditioned building for a little while), there are some interesting exhibits inside.

Everything from prehistoric tools excavated from the island and the wider Ionian to Venetian weapons, pistols, and household objects can be found inside. Many exhibits were created with the help of Paxos residents who donated family heirlooms and objects of interest to the museum that exists to honour their island's heritage.
Learn about the process of making olive oil at the Olive Press Museum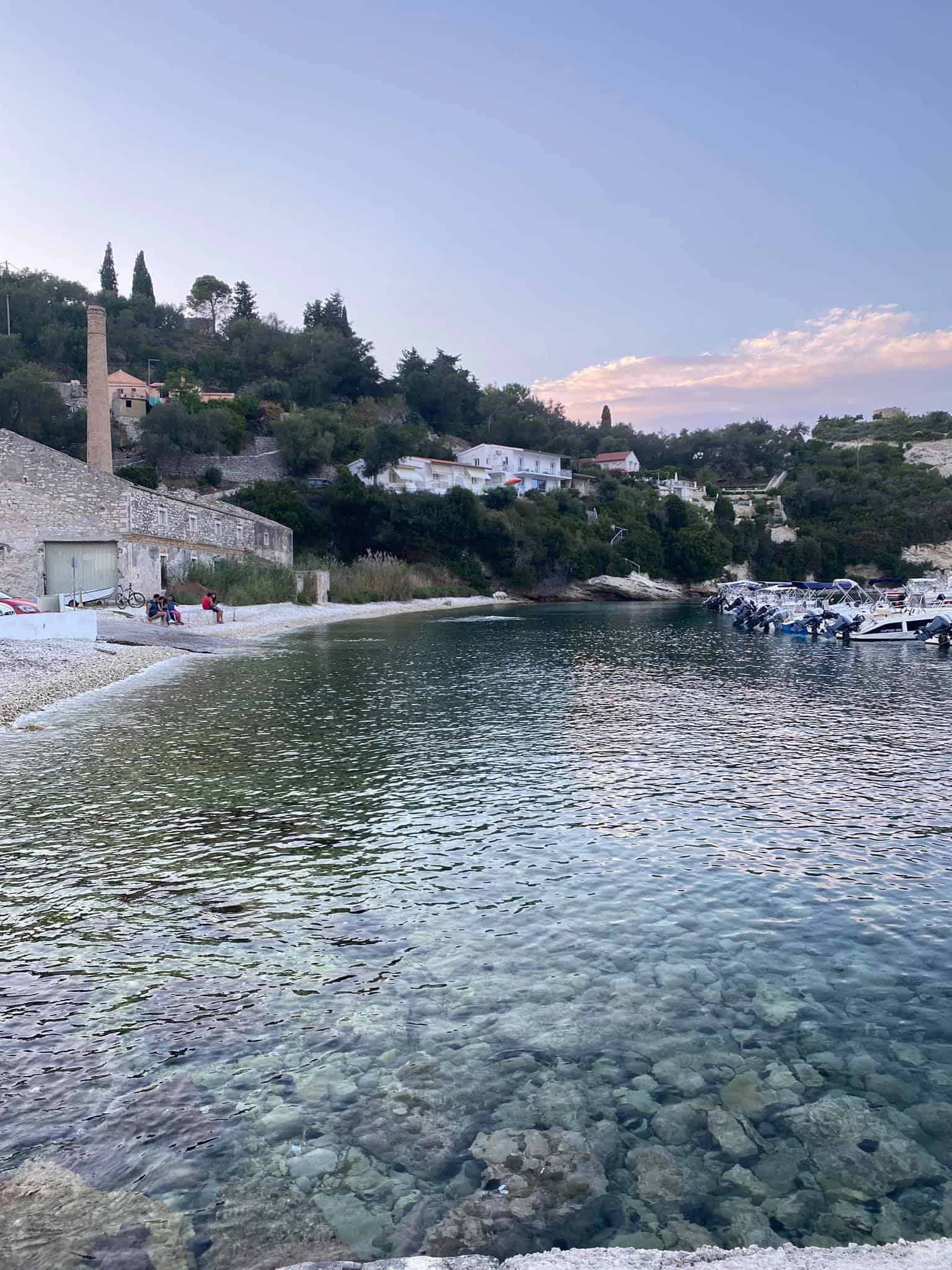 Fun fact about Greece: Greece is the largest consumer of olive oil in the world! It is estimated that the average Greek uses approximately 18kg of olive oil a year.
The golden elixir is used generously in cooking and to add a touch of flavour and texture to salads. Paxos olive oil is particularly high quality and can be purchased from the various gift shops and delis in Gaios.
You can visit the Paxos Olive Press Museum just outside of Magazia. It is set in an old 18th-century stone mill and teaches travellers how olive oil is made, as well as providing some insight into local history and culture.
Follow the Coast to Mongonissi
Mongonissi is a tiny island situated at the southernmost tip of Paxos. A small bridge connects Mongonissi to the main island of Paxos.
The landscape here is diverse. It combines mysterious caves with craggy rocks and cliffs, along with lush, verdant greenery.
It is possible to rent a boat from Mongonissi beach and sail around the coast. You can opt to do so either independently or with the help of a local guide.
There is a lovely coffee shop just past the Paxos-Mongonissi bridge called "Carnayo Gold Lounge". This is a wonderful place to sip cocktails or Greek coffee while you watch the yachts sail into the harbour.
Marvel at Tripitos Arch
Tripitos Arch is Paxos' most famous natural landscape. The hike to reach it is a little challenging, yet wholly rewarding.
You cannot drive the entire way to Tripitos arch. The last 30 minutes or so of the journey will need to be done on foot via a dirt trail that leads through the woodland.
The best time to visit Tripitos Arch is arguably for sunset or sunrise. At this time, the temperature is cooler making the hike more bearable. Not to mention, the magnificent arch looks even more spectacular when it is accompanied by the orange and red hues of a Mediterranean sunset.
Spend a Day at Antipaxos
Boats run daily between the port at Gaios and the island of Antipaxos. This little island is only 4km long and boasts translucent waters that are often compared to the Caribbean.
The Antipaxos beaches of Vrika and Vatoumi are the main draw for most people visiting the island. They are also perfect spots to indulge in some much-deserved R&R.
You can sail out to Antipaxos early in the morning and then take the last boat back in the evening. However, even more, relaxing is renting a villa or an Airbnb for the evening.
There are no stores on Antipaxos and just a select few restaurants and tavernas. Once the day-trippers leave in the early evening, there will be hardly a soul in sight at some of the beaches.
Don't miss the opportunity to sample the local wine produced at Antipaxos' vineyard while you are here.
Check what Paxos Greece festivals and events coincide with your trip
There are lots of wonderful Greek festivals and cultural events that take place across Greece throughout the year. For instance, if you happen to be in Paxos for Greek independence day on the 25th of March, you will see a small procession move through the centre of Gaios, while people display giant Greek flags from their windows and homes with pride.
Orthodox Easter is one of the most important religious events in the Greek calendar, as is Ascension Day on the 15th of August. Ascension Day celebrates the day that the Virgin Mary fell into eternal sleep and ascended to heaven to be with her son, Jesus.
Ascension Day in Paxos sees a procession through Gaios, people gather in the church squares for feasts with their friends and neighbors, and many locals head to the Church of Analipsi.
More festivals and cultural events have started being hosted in Paxos in recent years. The annual Paxos festival is hosted on the island between June and September every year.
Up-and-coming musicians from different backgrounds across the world perform in stunning settings. The festival was founded by John Gough in 1986 and predominantly hosts classical and contemporary musicians.
You can expect everything from guitar solos, to folk music, traditional Greek music, violin solos, and piano trios. It is worth doing a quick Google search to find out what is going on in Paxos during your trip dates.
You can also ask your hotel receptionist/concierge for their recommendations.
Watch the sunset at Ermitis Bay
Ermitis Bay Beach is one of the most scenic spots on Paxos Greece's west coast. The white cliffs that encompass the beach, and the strange rock formations that protrude out from the sea all combine to give Ermitis something of an exotic "paradise lost" feel.
Ermitis beach is relatively new. It was only formed in 2007 when some of the cliffs in the area collapsed, eroded by sea and time.
To reach Ermitis, you need to follow the downhill narrow hiking trail that can be found just outside of Magazia village. Sunsets here are particularly magical.
Have dinner in Lakka Paxos
Lakka Paxos is the second largest of the three port towns on Paxos island. Assuming that you are basing yourself in Gaios or elsewhere on the island, you should certainly take the time to spend an evening here.
The main promenade that runs along the seafront is bustling with activity at all hours of the day and night. There is an abundance of restaurants, tavernas, coffee shops, and bars here to choose from.
If you are looking to escape the heat, head to the nearby pebbled beaches of Harami or Kanoni. Both are shaded by the cover of the trees that surround them. If you have access to a boat, there are also some other rocky beaches in the area that cannot be accessed by road.
Getting Around Paxos in 2023
Public transport on Paxos island is virtually non-existent. It is recommended to rent a car or a scooter if you are staying in a remote area, or in one of the little villages outside of Gaios.
Explore Paxos on foot
Since the island of Paxos is small, walking everywhere is certainly not out of the question. The island is just quite large enough to feel that you are going on a rugged adventure, yet not too large that you would ever get hopelessly lost.
If you enjoy hiking and walking, you can spend a lot of time exploring Paxos on foot. For instance, it takes approximately an hour to hike to Mongonissi from Gaios.
Similarly, it takes approximately an hour and forty minutes to get from Gaios to Loggos. Relying on walking and cabs is far from an unpleasant way to enjoy this Ionian paradise.
Taxis in Paxos
There are just a handful of Taxi Drivers that operate in Paxos. (As you may expect with a tiny island with an area of just 25.3 km2.)

Greek taxi apps such as BEAT and Uber are not in use here.
You will often find taxi drivers waiting outside of the port area when boats are scheduled to come in from Kerkyra and outside tavernas in the evenings. However, you are not going to see an abundance of cab drivers that you can just flag down like in other Greek island groups.
Taxi contact numbers
If you want to take a taxi in Paxos, you can ask your hotel to contact one for you. Alternatively, it is worth making a list of these contact numbers.
I used Tasos to get everywhere and he was very friendly and punctual. Cab prices in Paxos are quite reasonable.

For example, a taxi from Gaios to Loggos or Gaios to Mongonissi costs just around €10 each way.
Tasos: +30 6976648486


Haris: +30 2662032526


Nikos: +30 6984220011


Christos: +30 6977472747


Costas: +30 697 4002236


Vasilis: +30 697 6121923
(Please note that +30 is the international dialing code for Greece.)
Car and scooter rentals in Paxos
There is an abundance of car and scooter rental companies in Paxos. You will find many of these businesses scattered around Gaios.
It is also possible to organise a rental car/scooter/ATV to greet you when you first arrive at Gaios port. Discover Cars is a great platform that allows you to compare the prices between car rental providers in Greece so you secure the best deal.
Renting a car and driving around Greece is not as intimidating as it may sound. The added bonus of driving for the first time in Greece on islands like Paxos is that the roads are seldom crowded.
You must have a valid driving license in order to rent a car or a scooter in Paxos. You should also ensure that you have adequate travel insurance that covers the use of these types of vehicles.
Paxos by mountain bike
It is possible to hire a mountain bike and whizz around the roads and trails of Paxos by bicycle. However, "possible" and "advisable" are two completely different things.
Paxos is extraordinarily hilly and so navigating the island by bicycle is tough – to say the very least! There are also a lot of hairpin turns and narrow roads.
Cyclists must wear helmets and remain vigilant.
There are a select few rental places in Paxos that allow you to rent mountain bikes. One of these is Vassilis Scooters in downtown Gaios ([email protected], +306975737829).
Paxos and Antipaxos tours
If you do not have days to dedicate to exploring Paxos Greece, you can visit the island on a day trip from Corfu or Parga. These tours will take you to the highlights of Paxos, Antipaxos, and the blue caves in a short amount of time. 
Prices are reasonable considering the fact that these tours include a round-trip boat journey to and from Corfu. (Starting from €45 per person).
They include pickup from the port or from your hotel/accommodation and take a lot of stress out of having to plan the logistics of your trip yourself. They also include an audio guide and a tour guide that can speak English, French, German, Italian, and Russian. 
So, you can gain more information and insight into the various sights you see. Not to mention, you have a local expert on hand to ask for recommendations about your trip.
Recommended Paxos tours
A selection of reputable Paxos tours is detailed below for your consideration. Book your place online in advance to avoid disappointment!
Getting to Paxos
Boats run regularly from Corfu (Kerkyra) and Igoumenitsa to Paxos island. You can also reach Paxos on day trips from Parga.
Ferries to Paxos
Greek ferry schedules vary depending on the season. The "peak" tourism season for the Ionian islands runs between June and September. During this time there are several services per day running between Paxos, Corfu, and Igoumenitsa respectively.
The "flying dolphin" is the speedy little boat that runs between Corfu old town port and Paxos. The journey takes approximately 55 minutes and tickets cost €24 each way.
It is typically larger, car ferries that run between Paxos and Igoumenitsa. These depart twice a day during the summer months.
One ticket, one way costs just €11. The journey takes approximately 90 minutes.
Greek ferry schedules
Greek ferry schedules can be viewed online via Kerkyra seaways. However please note that these are subject to change.
Try to purchase your tickets online or a day before travel if you are able to, especially if travelling in July or August.
Where to Stay in Paxos
There are many stunning hotels, properties, and villas available for rent on Paxos island. The good thing about the island being so compact is that there is truly nowhere that you can stay that leaves you really "out in the sticks" as it were.
Even if you say outside of Gaios, Loggos, or Lakka in what seems like a rural area, you won't find yourself cut off or isolated. It is easy to order a taxi from any point on the island.
Adamantia Hotel
Adamantia Hotel is a gorgeous independently-owned hotel that sits just outside of Gaios. The property consists of 12 stone houses, each constructed in traditional Ionian style.
Rooms and apartments at the property are stylish and spacious. Adamantia hotel is surrounded by verdant olive groves and peaceful nature. Each room has its own private terrace or garden area.
You can browse the latest room rates and availability at Adamantia hotel here. Rooms start from €80 per night.
Paxos Club Resort & Spa
The luxurious Paxos Club Resort & Spa is situated in the centre of Paxos, in the midst of the woodlands and some of the island's best nature.
The property has all of the amenities that you need for a relaxing stay in the Ionian. There is a spa facility and an exquisite Mediterranean restaurant on site.
You can browse the latest room rates and availability at the Paxos Club Resort & Spa here. Rooms start at €115 per night.
Where to Eat in Paxos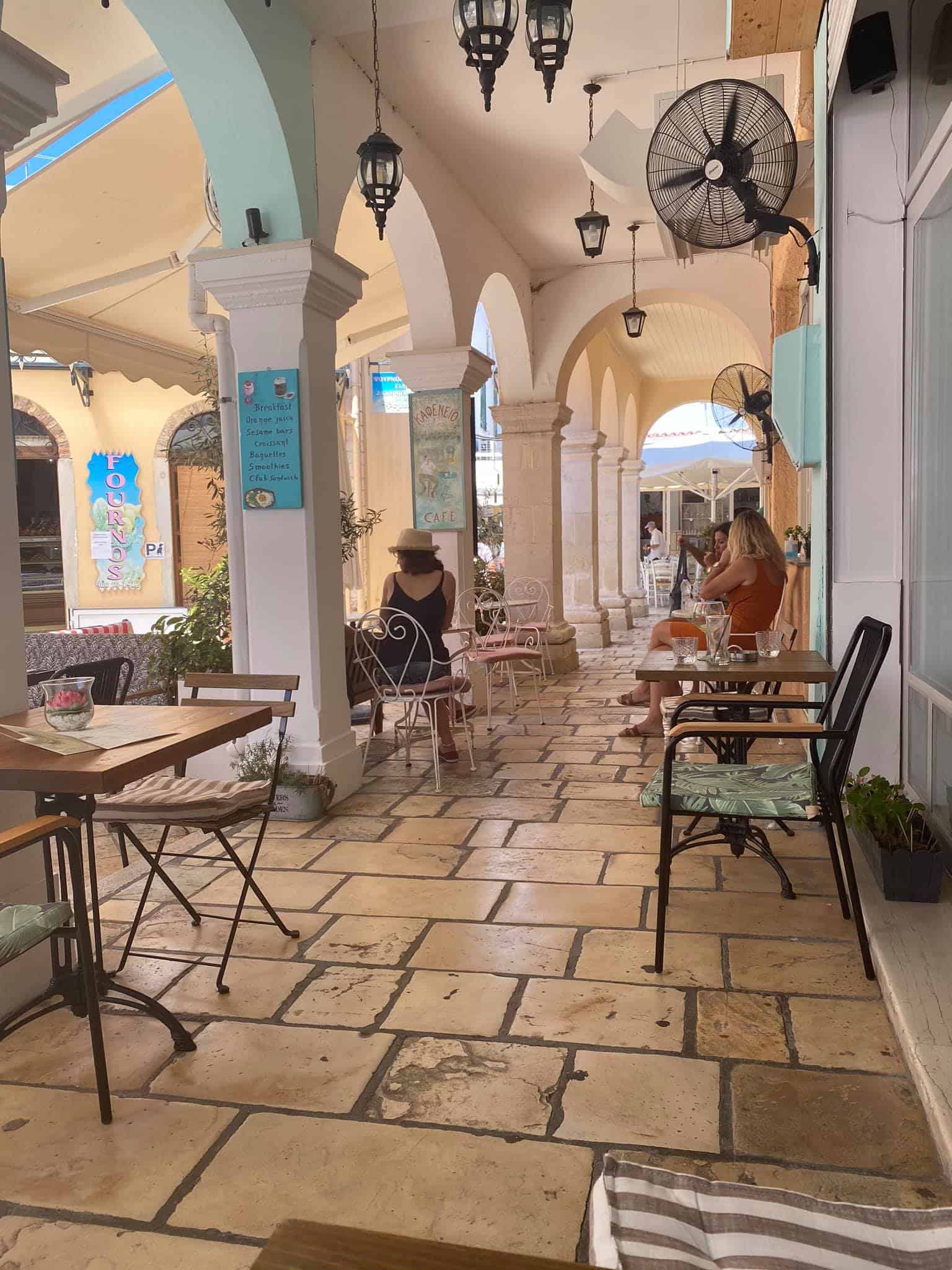 There are countless wonderful restaurants and tavernas scattered across Paxos islands. Wonderful homely eateries can be found in the port towns of Loggos, Gaios, and Lakka, along with in smaller villages.
Fanalino Restaurant, Gaios
Fanalino Restaurant and bar is a charming little brunch spot tucked away down the narrow porticoed streets of Gaios. They serve a range of excellent Mediterranean and international classics on the menu here.
You will find everything from sweet pancakes drenched in Greek yogurt and local thyme honey to slow-cooked Mediterranean eggs made with fresh tomatoes, feta cheese, capers, and herbs.
The staff is all very friendly and the restaurant also serves their own olives, jams, and condiments.
Vassilis Restaurant, Loggos
Ask any local where you should eat in Loggos and they will all tell you the same thing: Vassilis. You may have to wait or make a reservation for a table here. However, know that some places are popular for a reason, and the wait is certainly worth it.
Vassilis Restaurant serves up Greek classic dishes with a contemporary twist. For instance, giouvetsi prepared with locally sourced octopus, or seafood linguini flavoured with Greek herbs.
Nassos Restaurant, Loggos
Nassos restaurant is a worthy adversary to Vassilis taverna in Loggos. The menu here focuses on seafood delicacies.
However, you can also find an array of typical Greek dishes on the menu. For instance, Corfiot beef sofrito, moussaka, and giouvetsi.
Many rugged pedestrian trails weave through the woodlands. This makes Paxos one of the best Greek islands for hiking in Greece.
FAQs about Visiting Paxos Greece in 2023
Do you have any questions or concerns about visiting Paxos Greece? The answers to some frequently asked questions on the topic are detailed below for your consideration.
Hopefully, you will find the information you are searching for there. If not, feel free to reach out!
Is Paxos a nice island?
Paxos Greece is a gorgeous island. It is arguably a good contender for the title of one of the most beautiful islands in all of Greece.
The architecture in the various Paxos villages is unique and varied. Here, you will find quaint cobbled streets filled with colorful Venetian homes, Ionian-style mansions, and centuries-old churches.
Is Paxos worth visiting?
Paxos is well worth visiting. This is a naturally stunning island filled with traditional villages that have not been spoiled by tourism.
Not only are the beaches and coves here spectacular, but there are also a lot of hiking trails perfect for if you like walking and exploring. They lead you to little churches tucked away in the woodlands, unique rock formations, and fabulous lookout points.
What is Paxos famous for?
Paxos is known for being the island where the Greek God Poseidon created a love nest with his mistress. It is also known for its astounding natural beauty – undisturbed virgin beaches backed by olive groves and lush greenery, walking paths, and dramatic cliffs.
Is Paxos Greece expensive?
Paxos, despite being relatively upscale, is not too expensive. Prices here are at least on par with what you would expect to pay in Skiathos town, Zante, Corfu, etc.
For example, you can expect to pay around €4 for a beer at a bar or a restaurant. Expect to pay around €15-€20 per person for a meal in a mid-range restaurant.
Compared to a lot of other European travel destinations, Paxos' prices are relatively reasonable. However, it is more expensive than more off-the-beaten-path parts of the countries.
In Athens restaurants in residential neighborhoods, for example, you can expect to pay around €6-€7 for a meal with generous portions. So, Paxos isn't necessarily the best choice if you are trying to do Greece on a tight budget.
How many days do you need in Paxos?
2-3 days is enough to see almost everything in Paxos. However, you could easily spend a week or two here if your Paxos holidays are about relaxing and beaches. 
When is the best time to visit Paxos
The tourism season in Paxos Greece runs between May and September. Outside of this period, many hotels and local businesses shut up shop for the autumn, winter, and spring months. 
July and August are the busiest months in Paxos. Although Paxos isn't as well known as some other Greek islands, its beaches can still get crowded during the height of the summer season.
July and August are also the most expensive months of the year to travel. Hotel, excursion, car rental, and flight prices can rise as much as 40-50% during this time compared to early summer or the shoulder season. 
If you have a flexible schedule, you can enjoy better prices, more manageable temperatures, and more peaceful conditions if you travel to Paxos in May or September. (In other words, try and avoid July and August if you can). 
It is usually a good idea to book everything online in advance of your trip. In the summer, Paxos sees average daily temperatures between 25°C and 35°C. However, with summers getting hotter in recent years, temperatures reaching 40°C are not unheard of.
Is Paxos a party island?
Paxos is definitely not a party island. The nightlife options that you will find here are quieter and more refined.
An evening out in Paxos is mostly about indulging in fine local food and sipping wine or cocktails in an elegant bar or beach club overlooking the water. It is not a place that is known for its raucous clubs and nightlife.
Final thoughts on visiting Paxos Greece
Do you have any additional questions about visiting Paxos, Greece, or planning a trip to Greece in general? I have lived in Greece for the last four years. I am more than happy to assist you with any questions or queries that you might have.
Please don't hesitate to reach out to me if you need anything. Safe travels!
Geia sou! Melissa xo
---