Learning some facts about Greece can be useful. Not only does this information make for interesting common knowledge, but it can also be very useful if you are planning a trip to this beautiful Mediterranean country.
88 Wonderful Facts About Greece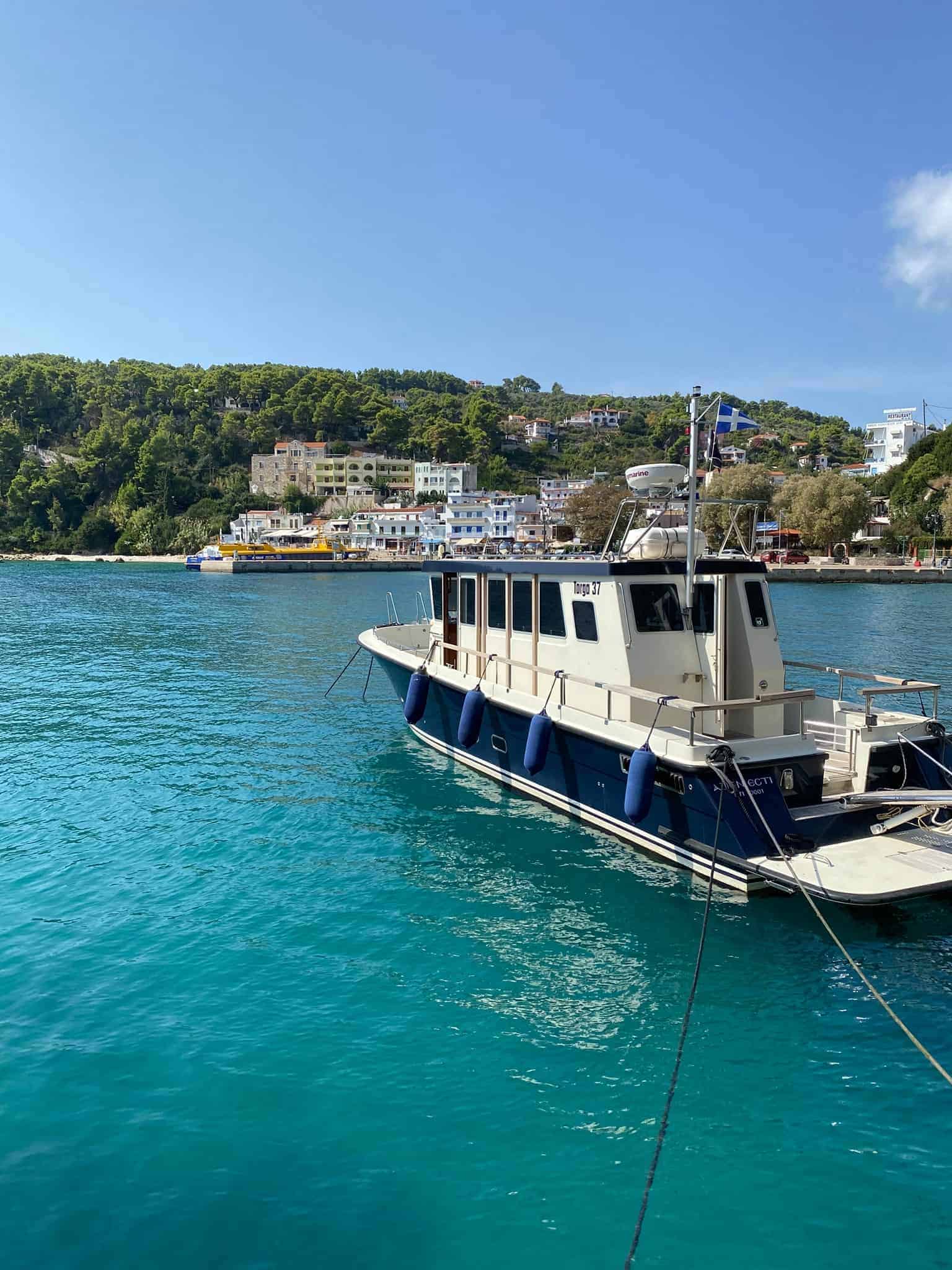 86 weird, wonderful, and fascinating facts about Greece are discussed herein. They have been organised by category.
Facts about Greek Culture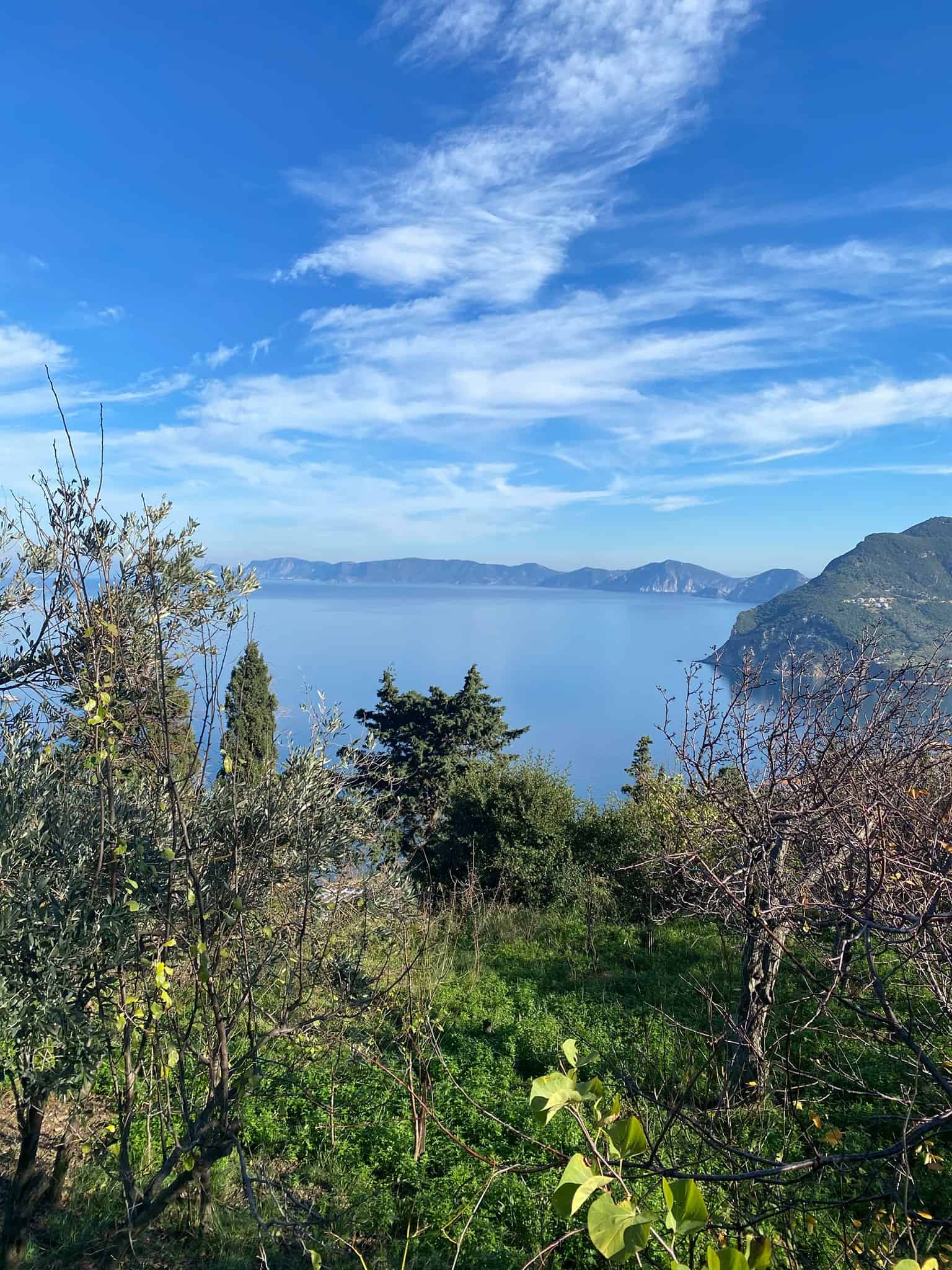 Greece has a very unique culture. The way of life here is steeped in tradition and the Orthodox faith. Some interesting facts about Greece and the Greek culture are detailed below.
Spitting is Supposed to Bring Good Fortune
Spitting is considered to be good luck in Greek culture. This happens a lot at weddings. If people don't physically spit, they at least make the "ftou ftou ftou" sound.
The Bride and Groom will often leave the church to find themselves faced with a tsunami of saliva! It is also said that spitting on a newborn baby will protect them from harm. 
There are More than 10,000 Traditional Greek Dances
The most well-known Greek dance is probably Zorbas. However, there are actually more than 10,000 different Greek dances! Each region, island, or town in Greece will have its own special regional dance. 
It is possible to take a Greek dancing class during your Greece itinerary. Many places in Athens, Crete, and other popular tourist destinations offer such lessons.
You can also visit a bouzoukia. This is a popular live music venue where locals sing and dance on tables as traditional songs are performed. 
Names Are Written on the Bride's Shoes at Weddings
At a Greek wedding, it is customary for the Bride to write the names of her single friends on the bottom of her shoe. Whoever's name remains on the shoe after the others have worn off is said to be the next person to get married!
Your "Name Day" is More Important Than Your Birthday
Greeks essentially have two birthdays – their name day, and their birthday. For example, the name day for people named Giorgos takes place on the 23rd April, so all people named Giorgos will celebrate this day.
It is typical to receive gifts and money from your parents and relatives on your name day. Most Greeks go out and celebrate their name days with their friends. However, if it is your special day, it is your turn to pay! 
Greece is Locally Known as "Hellas"
Greek people don't actually refer to their country as Greece but as Hellas. The name Greece actually stems from the Latin word "Graecia". This was the name of the Greek people that the Romans conquered when they extended their empire into Greece.
Greeks Are Some of the Biggest Coffee Drinkers in the World
Greek coffee culture is a huge part of living in Greece. Coffee shops occupy practically every single street corner in towns and cities like Athens and Thessaloniki.
"Ellinikos Kafe" is traditional Greek coffee. This is a strong, hot, bitter beverage that is essentially the same as Tukish or Arabic coffee.
Most modern Greeks enjoy drinking their coffee iced or "freddo". Freddo coffee is definitely worth a try while you are in Greece. This is created by pouring fresh espresso over ice and then adding sugar and/or milk as desired.
Xenia Explains Greek People's Hospitable Nature
Xenia is an ancient Greek rule that teaches that hospitality is sacred. The Ancient Greeks believed that Zeus wanted them to be friendly to those that visited and to make them feel welcome.
"Xenia" means guest-friendship. This word still exists in Greek people's vocabulary today and can be used to explain their warm nature to tourists.
The Patron Saints of Greece
Greece shares the same Patron Saints as Scotland and England. St George and St Andrew are Patron Saints of Greece.
Greece Sees Over 30 Million Tourists a Year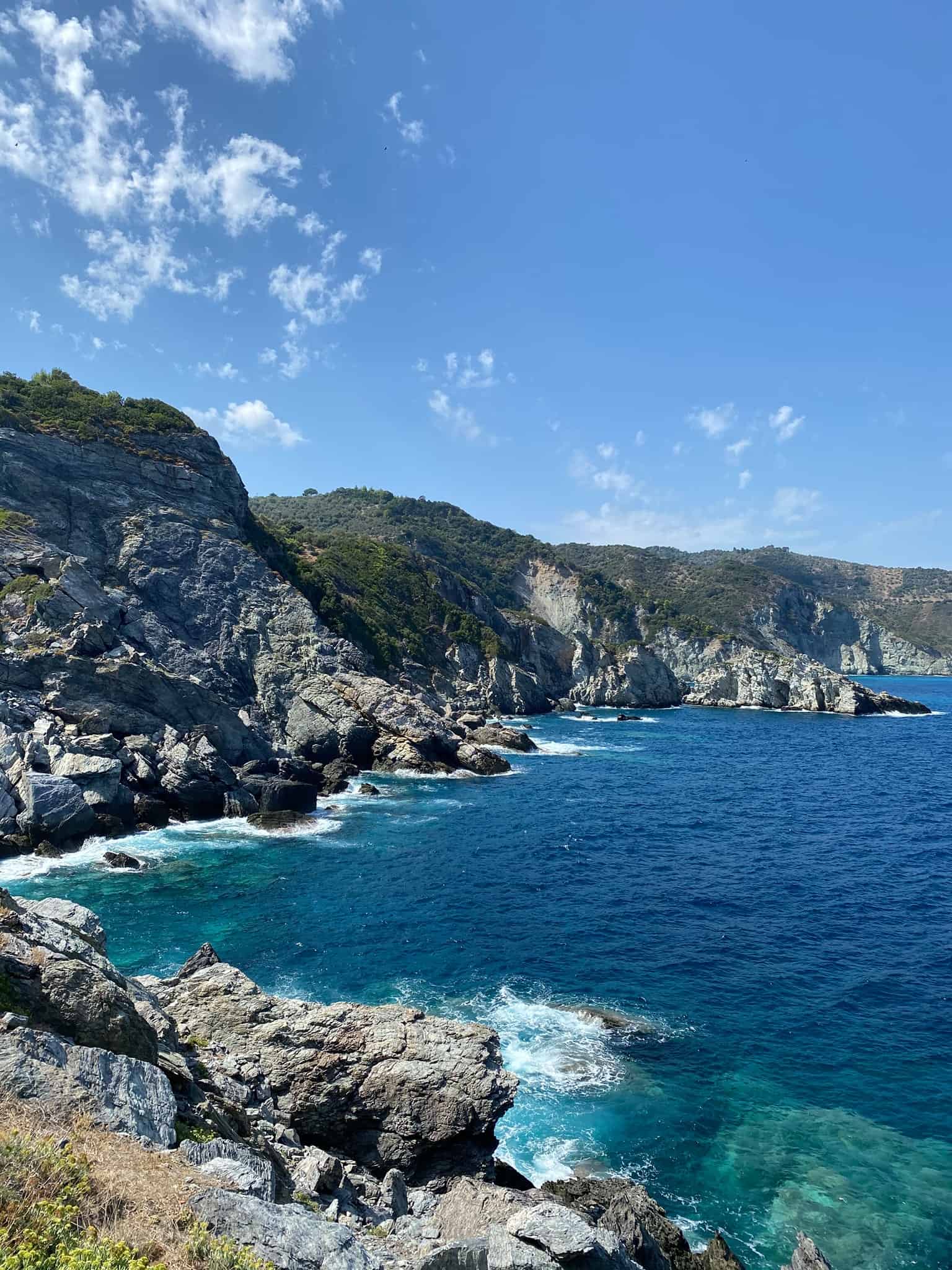 More than 35 million tourists flocked to Greece in 2018 alone. This makes Greece one of the most popular travel destinations in the world. 
The tourism industry makes up around 25% of the Greek economy. All things considered though, it is not difficult to find beautiful places to travel off the beaten path in Greece.
Most Greeks Are Orthodox
98% of Greeks follow the Greek Orthodox faith. The country's culture has strong roots in the Orthodox religion.
There are many Orthodox celebrations that take place throughout the year that can be very interesting for tourists to witness. The 15th August sees the celebration of the Ascension of the Virgin Mary.
On this date, many Greeks embark on a pilgrimage route to local monasteries or participate in village festivals. Proussos Monastery is an important pilgrimage place in Central Greece.
Christmas and Easter are two of the most important holidays in the Greek annual calendar. The latter sees parades and firework celebrations take place across the country.
Greeks are Very Patriotic
You will find that almost every Greek person that you meet is very patriotic and proud of their Greek heritage. Greek flags are proudly displayed outside of restaurants and businesses.
This is especially the case on special occasions such as Oxi Day. Greeks are very willing and happy to help you discover the best of their country and heritage. 
Greece Has Only Been Independent Since 1821
The Greeks struggled under the rule of the Turkish until 1821. This can be used to explain the somewhat strained relationship between the two countries today.
Greek Independence day is celebrated every year on the 25th March. This celebration is held in honour of the start of the Greek revolution and fight for independence on March 25th 1821.
Plate Smashing is Not Really a "Thing"
Greek people are often shown to be smashing plates and shouting "oppa" in movies. However, this isn't really a 'thing' in Greek culture anymore.
You may find a few tourist restaurants in Thissio and Plaka in Athens that do this. However, it's not commonplace.  
The Colour Blue Wards Off Evil
The colour blue is said to protect against evil in Greek culture. Today, many Greeks still wear blue and turquoise evil eye pendants. Evil eye crystals and pendants are known locally as "mati".
Greeks Are Very Superstitious
Greek people are a superstitious bunch. This is especially true of the older generations of Greeks and Greek "yiayias" (grandmothers).
There are many quirky superstitions that are believed locally. One is that you should never hand someone a knife.
If you do, it is believed that you will get into a fight with them. If you are helping someone cook a Greek Sunday feast and you need to pass them a knife, you should place the knife down on a table and wait for them to pick it up. 
The Greek Flag is Displayed with Pride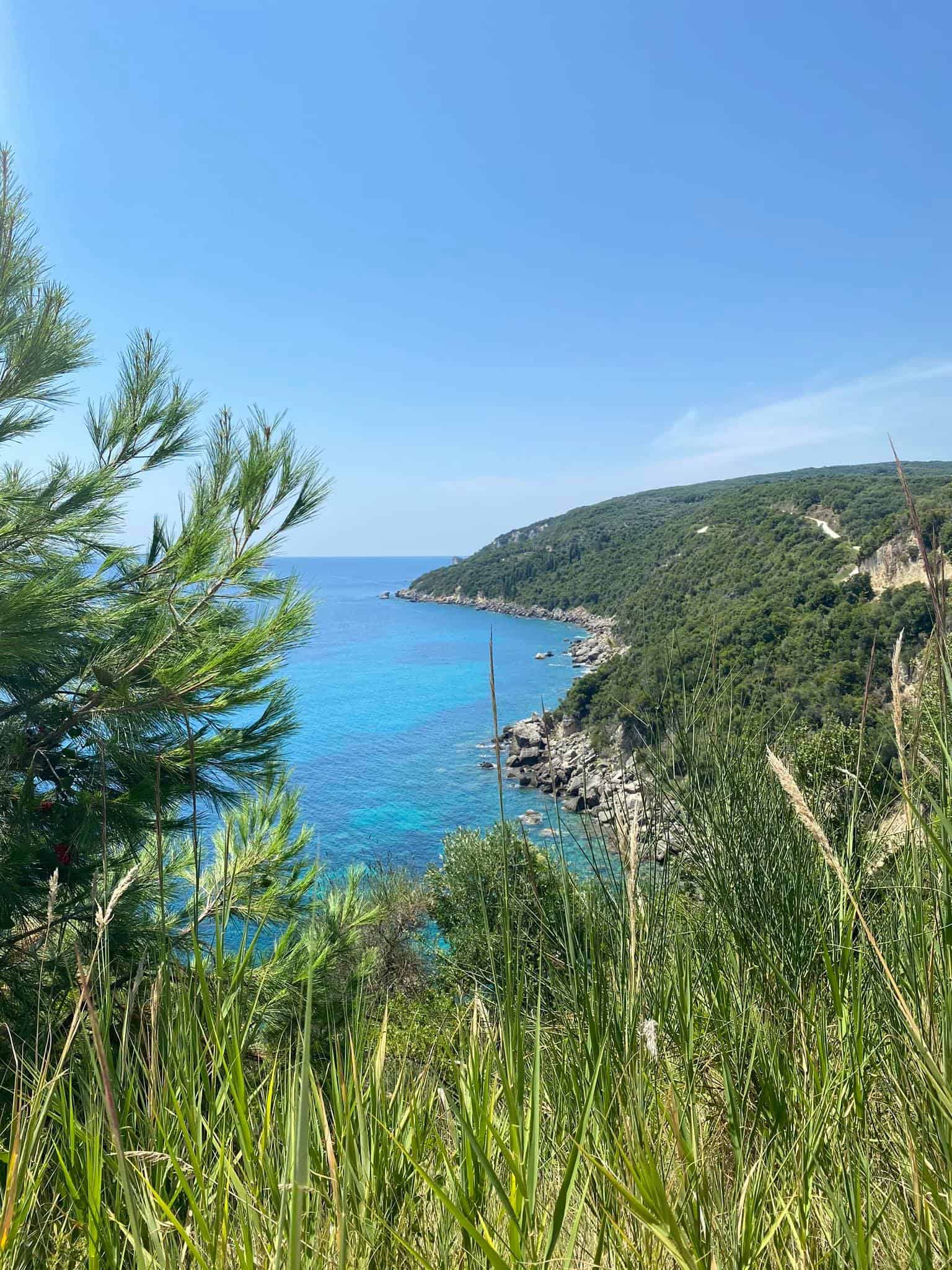 The Greek flag is known as Galanólefki in Greek. This means "the blue and white".
It has nine alternating horizontal stripes of blue (5) and white (4). This flag has been used since 1822.  
The Monarchy was Abolished in 1973 
Greece was officially renamed "The Hellenic Republic" after the Monarchy was abolished in 1973.
The population had voted for this in a referendum and the outcome was enforced by Prime Minister, Konstantinos Karamanlis. Constantine II of Greece was the last Greek Monarch. 
The Sunshine Capital of Europe
Greece sees approximately 250 days of sunshine a year. The perfect, warm Mediterranean climate is one of the reasons why so many millions of people flock to Greece every year.
Greece sees more sunshine than any other country in Europe. It is also one of the sunniest countries in the world.
Greeks are Very Close to Their Families
Strong familial bonds are an important part of being Greek. Many Greeks will live with their parents until well into their thirties or until they get married. This is, in part due to the economic situation and the cost of living.
Greece is Home to the Largest Monastic Communities in Europe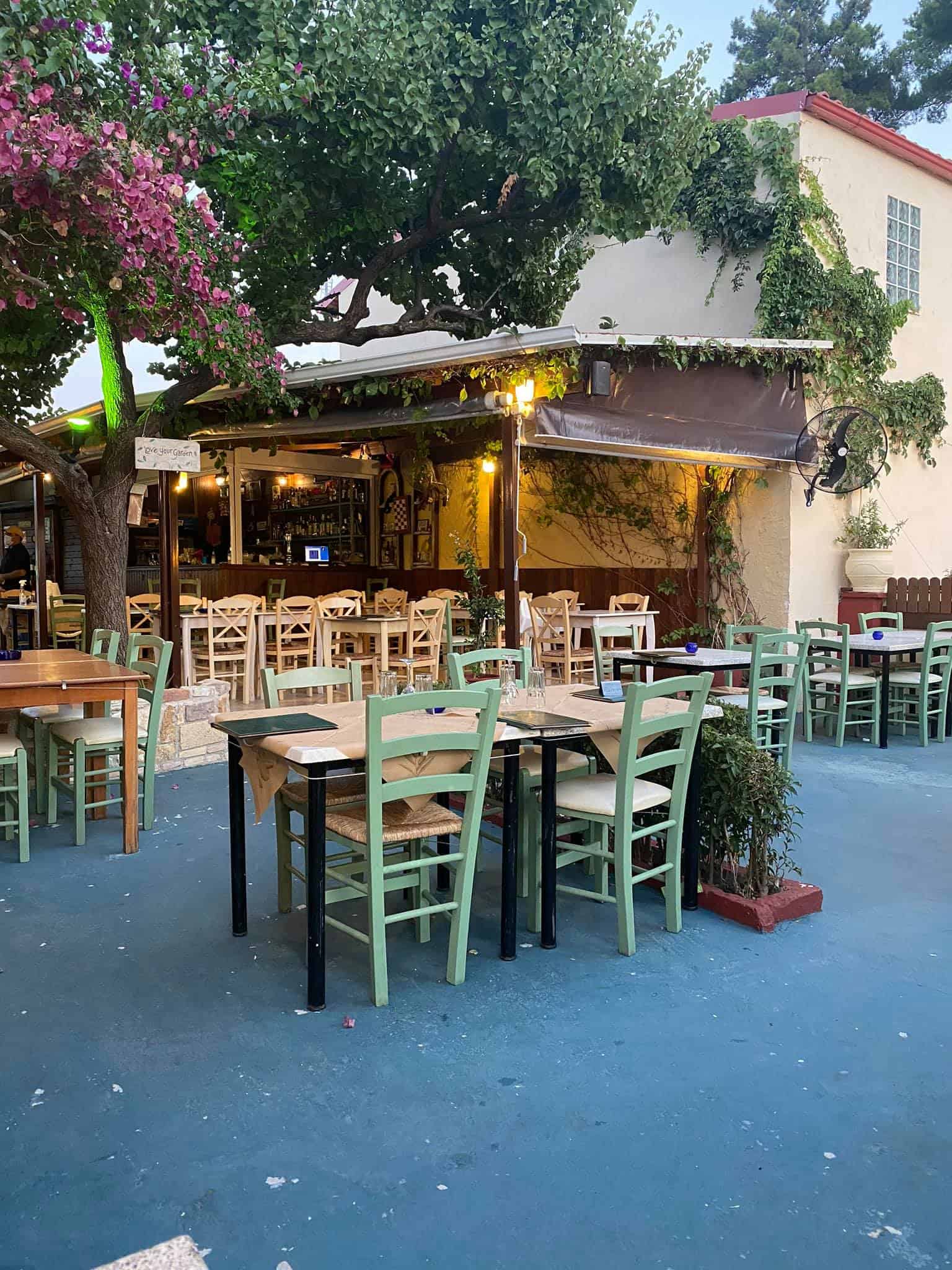 Mount Athos in Halkidiki and Meteora in Central Greece are the two largest Monastic communities in Europe. The former is classed as an autonomous region within the Hellenic Republic and is home to more than 20 monasteries. 
Female travellers are not permitted to visit Mount Athos. However, it is possible to take a boat tour from Halkidiki and sail around the Athos peninsula.
Facts About Greek Food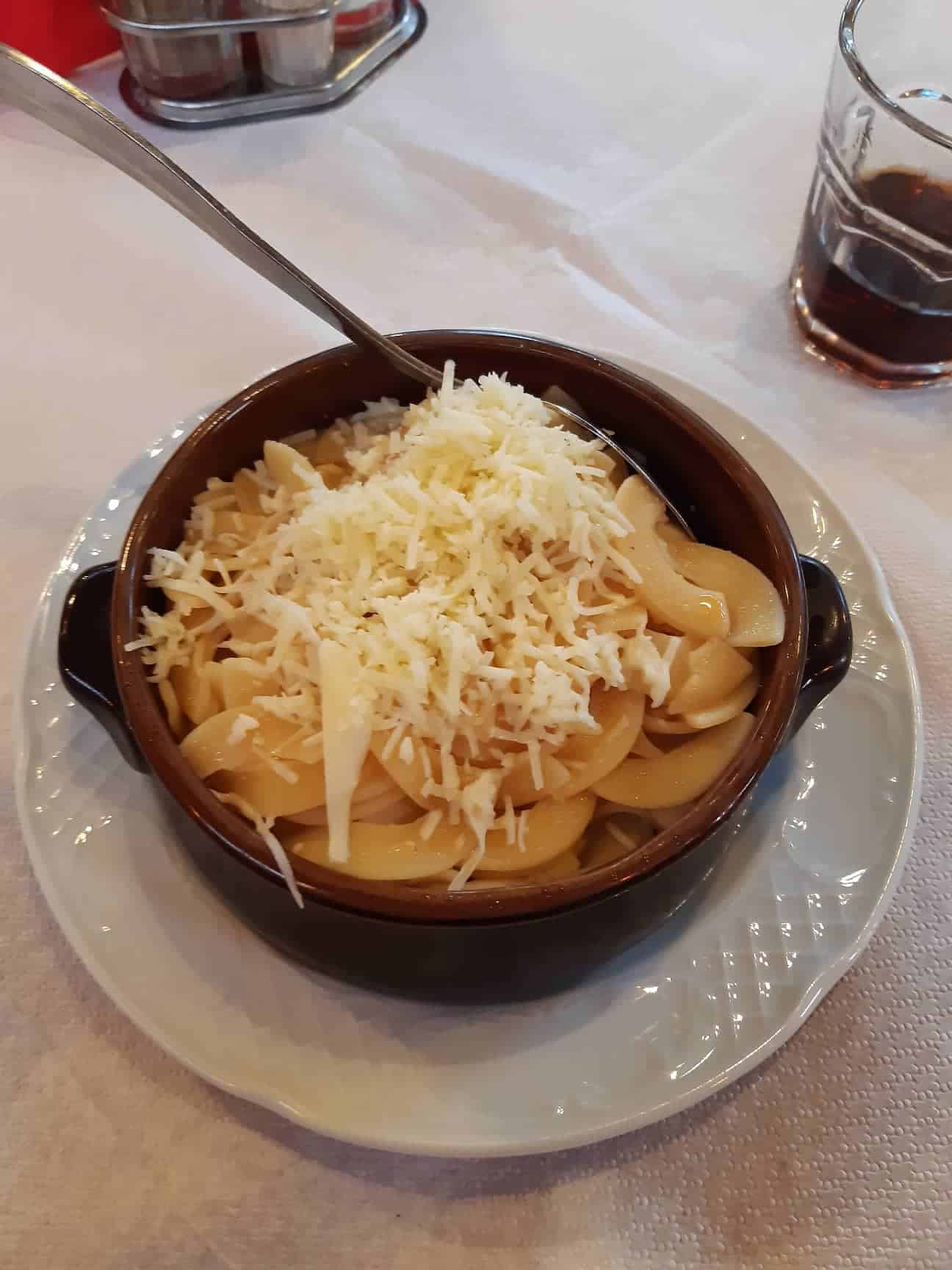 Sampling Greek cuisine is as much a part of a trip to Greece as the seeing of the sights. Some notable facts about Greek food are discussed here.
Greeks Are the Biggest Consumers of Olive Oil in the World
It is estimated that the average Greek consumes almost 18kg of olive oil a year. Olive oil is used generously in cooking.
It is often lathered over salads and vegetable dishes. Greece is also the second biggest producer of olive oil – second only to Spain. 
Ouzo is the National Drink of Greece
There are several different types of Greek alcohol. Tsipouro, raki, and rakomelo are well-known beverages. The most commonly enjoyed alcoholic drink in Greece is ouzo. 
Ouzo is a strong, anise-flavoured liqueur. It is usually enjoyed neat and poured over ice. Greeks will often order carafes of ouzo for the table while they are out having dinner with friends.
The Average Greek Consumes 12kg of Feta a Year
Feta cheese is the quintessential Greek side dish. Most Greek people will always have a slab of fresh feta sprinkled with oregano at the table when they have dinner. This is enjoyed whether they are at home or out at a taverna. 
It's Customary to Receive a Freebie After a Meal
You will usually receive a free dessert or an aperitif after you have dinner out in Greece. A common dessert is "spoon sweets". This is Greek yogurt served with preserved fruits. 
At Easter, an Entire Lamb is Roasted on a Spit
Greeks enjoy a huge feast with all the family at Easter. The main dish is an entire lamb that is slow-roasted on a spit.
Retsina is a Unique Greek Beverage
Retsina is a unique, Greek resinated wine that is worth trying while in Greece. This beverage has been created and enjoyed by the Greeks for more than 2,000 years!
It is possible to buy Retsina wine in both white and rose forms. The wine has a very distinct taste as it is made with pine resin. You can find retsina in bars and tavernas all over the country.
Mezedopolio Places are a Popular Dinner Choice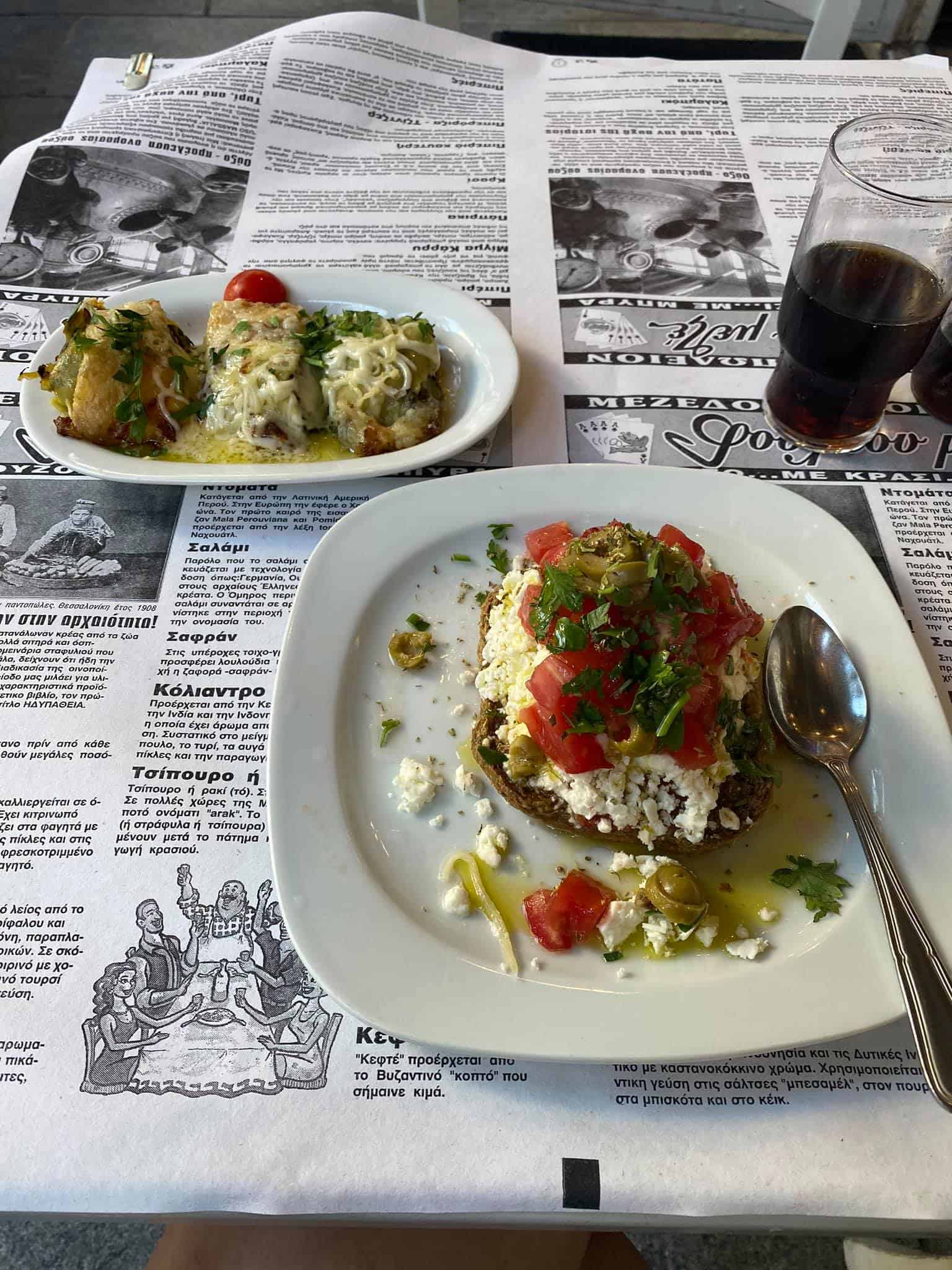 Mezedopolio places are a popular lunch and dinner choice in Greece. These are restaurants that specialise in "small plates". Meze culture can be compared to Spanish tapas.
Mastiha is Used to Create Unique Cocktails
Mastiha or "Mastic" is a chewy substance that is native to Greece. It comes exclusively from the Mastic trees on Chios island.
This is often used as natural chewing gum. Sometimes, it is added to cocktails for flavouring.  
Street Food is a Huge Part of Greek Food Culture
Greek street food delicacies such as gyros and souvlaki are popular convenience snacks for people on vacation in Greece. These types of street food dishes are also very popular among Greeks.
Getting souvlaki at the end of the night is customary for a night out in Athens. Efood and Wolt are the Greek answer to Uber Eats. 
Greek Alcohol Infused with Wine is Popular in the Winter
Oinomelo and Rakomelo are two very popular beverages that are enjoyed during the winter months in Greece. Oinomelo is a warm wine that is infused with honey.
This is essentially the Greek answer to mulled wine. Rakomelo is created by combining raki with honey. Many bars and tavernas make these beverages themselves.
There are Many Vegetarian and Vegan Friendly Greek Dishes
Greece is globally-renowned for being a meat lover's paradise. It is actually easier than you may think to survive in Greece on a vegan or vegetarian diet. 
There are many flavourful dishes that are easy to find in tavernas and restaurants around the country. Fasolakia consists of delicious braised green beans marinated in tomato, onion and garlic. Keftedes are vegetable fritters, usually prepared with tomatoes. 
Different Regions of Greece Have Different Specialty Dishes
There are many traditional dishes that can be found all over Greece. However, there are also those that are specific to a particular region.
For example, beef sofrito is a dish that originated in Corfu (Kerkyra). It is prepared by cooking a tender veal steak in garlic, red wine, and herbs.
Facts about Life in Greece
Are you considering moving to Greece? These facts about Greece from a resident perspective will help you understand how some things work in the Hellenic Republic.
Greeks Eat a Special Cake for New Year's Day
Greeks enjoy a vasilopita cake to celebrate the New Year. This sweet sponge cake is prepared with lemon juice and almonds.
A coin is wrapped and placed inside the cake. Whoever is able to find the coin is said to have good fortune for the year ahead.
Most of New Year's Eve is Spent with Family
New Year's Eve is synonymous with the idea of wild parties and countdowns around the globe. In Greece, a large portion of the evening is spent with family.
Greeks will have a late night feast with their parents, grandparents, aunts, uncles and extended family. They will celebrate the turn of the New Year with their family before heading out to bars, clubs, and parties with friends.
You Could Divorce on Grounds of Leprosy Until 1983
Divorce after marriage is not commonplace in Greece. However, leprosy was an acceptable reason to file for divorce in Greece until 1983.
Most Shops Still Have "Siestas"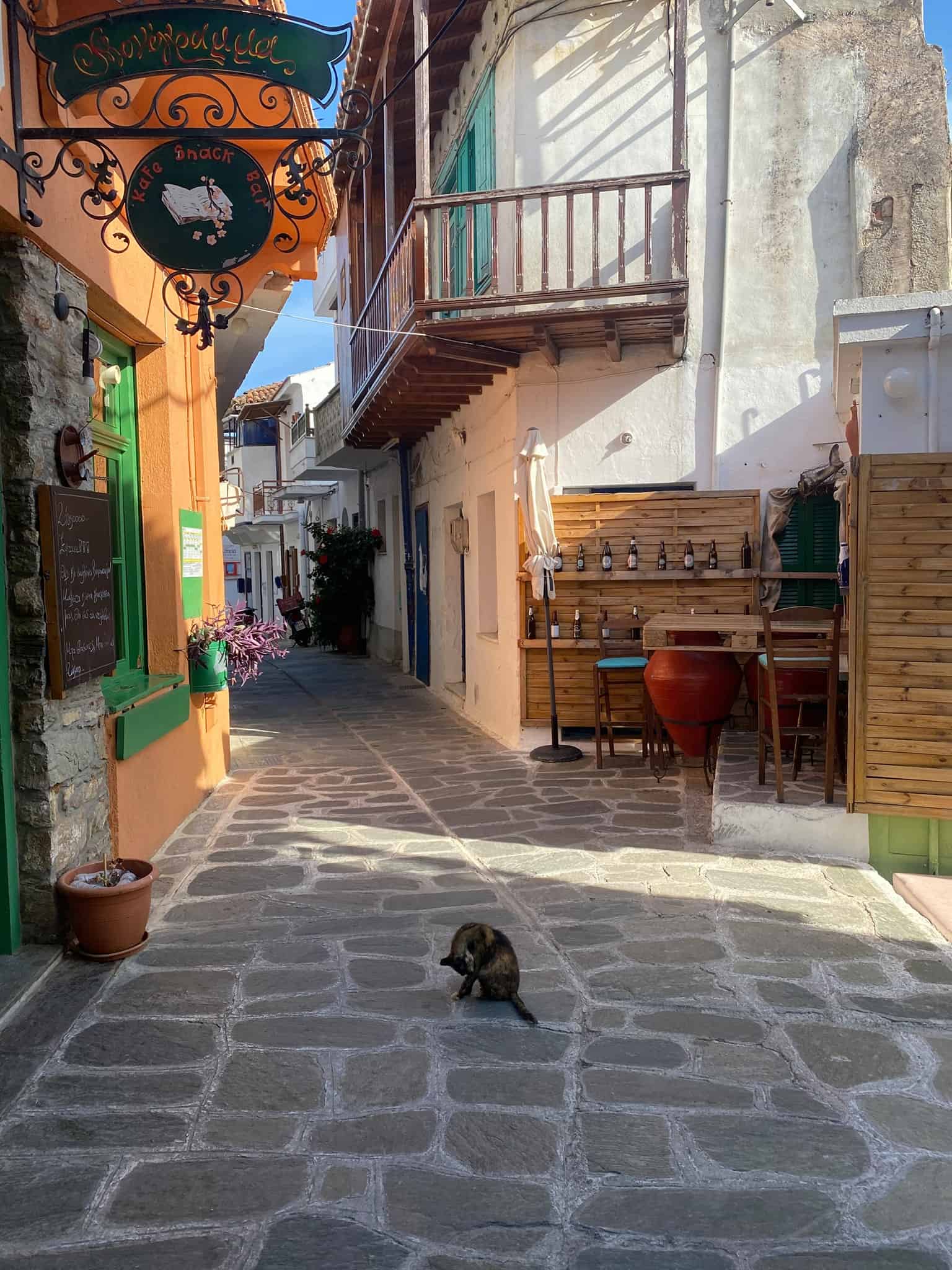 Shops and businesses in Greece have very different opening times than in western countries. Many places are open from 8 am until 8 pm.
It is common for independent stores to have a break or "siesta" between the hours of 3 and 5 pm. Small islands like Skopelos and Alonissos practically become ghost towns at this time.
Bouzouki Halls Are Popular Nightlife Spots
Clubs and bars are a popular part of nightlife in Greece just like anywhere else in the world. In Greece, bouzouki halls are also very popular.
Large bouzouki halls are huge, club-type establishments such as Posidonio in Athens. These places often host famous Greek singers.
Smaller bouzouki bars are also popular in neighbourhoods such as Plaka and Pagrati. Here, people eat meze dishes and share food with friends as live folk music plays out. 
Tipping is Not Common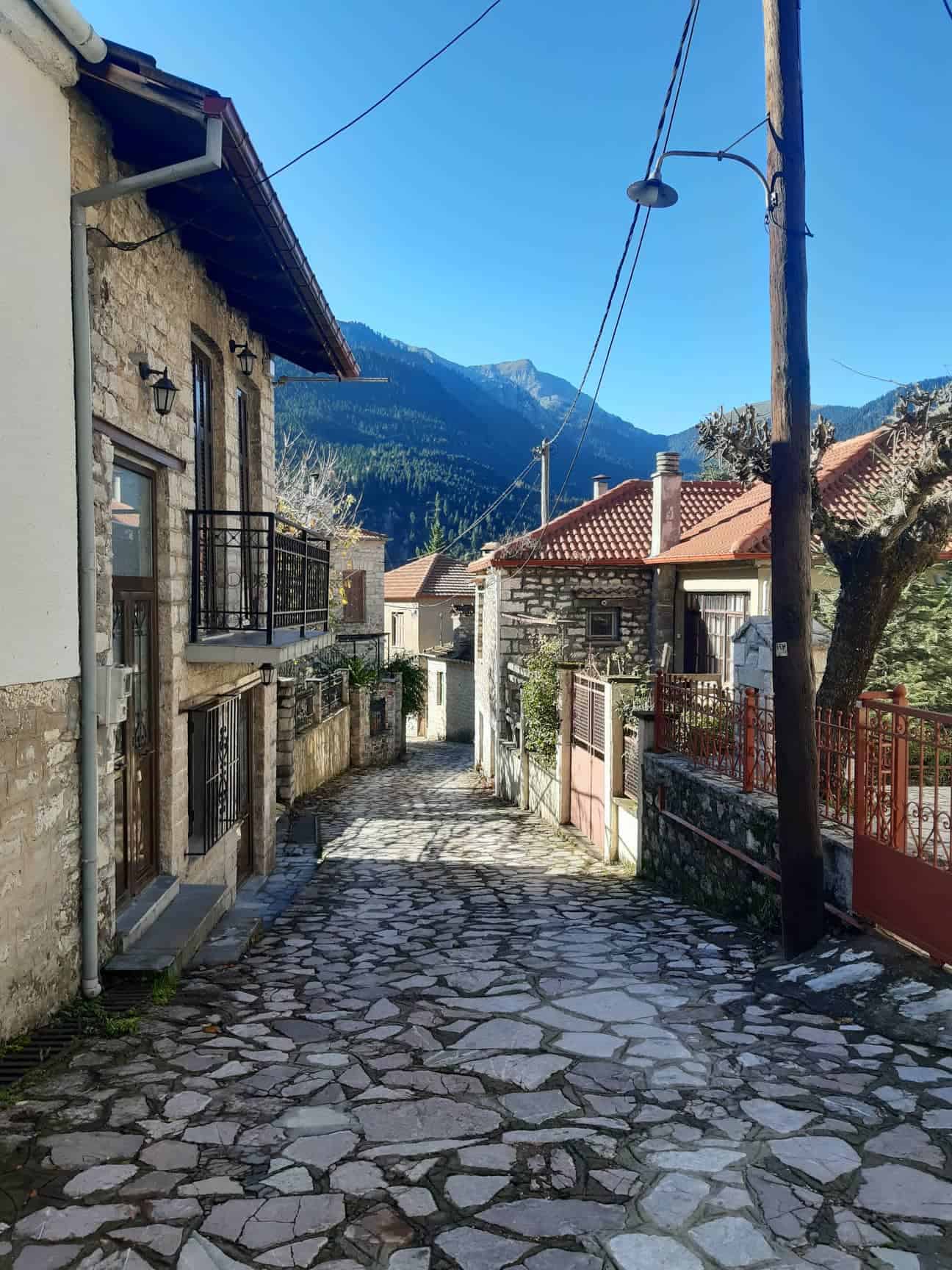 Tipping is not expected in Greece in the same way it is in other countries. There is no suggested percentage for you to tip. Tipping someone 50 cents or a euro when you go out for coffee, order food delivery, or dine at a restaurant is always appreciated.
Farmers Markets are a Favourite Place to Shop
"Laiki Agora" are Greek farmer's markets. Practically every Greek neighbourhood has a farmer's market that is held at least once a week on a specific day.
Laiki are a great place to purchase fresh fruit and vegetables. The prices and quality are typically better than at the supermarket.
You Could Buy Antibiotics Over the Counter Until September 2020 
Antibiotics such as Amoxicillin could be purchased over the counter in Greece up until September 2020. Other medications that typically require a prescription can be purchased more easily here. For instance, antidepressants. 
You should always be cautious about what meds you take. However, this can be handy if you need to take prescription meds while travelling. 
Tax Evasion is Huge
It is estimated that only one in six Greeks pay their taxes. Shops and businesses will often try and ask you to pay the bill in cash so that they do not have to declare that income.
Greek Politicians have defined tax evasion as being the Greek national sport. The unfortunate reality is that taxes are often very high in Greece, and many people struggle financially. This issue is not likely to go away any time soon.
Smoking in Bars was Legal Until January 2020
A new anti-smoking bill was enforced in Greece in January 2020. Prior to that, it was extremely common to go into a bar or coffee shop in Athens and find that everybody was smoking inside. Even now, the rules are not always followed in rural areas…
Cremation Was Illegal Until Recently
The Greek Orthodox Church forbids cremation. As a result, the vast majority of Greeks are buried after they pass away.
Public crematoriums were legalised in Greece in 2016. However, the first such place did not open until 2019. 
Bodies Don't Stay Buried Forever
One of the slightly more gruesome facts about Greece is that people don't stay buried forever. Greeks are buried after they pass away.
However, due to a lack of space in Greek cemeteries, they are dug up again several years later. The bones are then placed in an ossuary. 
Greece Has the Worst Gender Equality in Europe
A 2019 study by EIGE found that Greece has the worst gender equality in Europe. Greece scored just 51.2 points out of a possible 100.
That is compared to 72.2 in the UK. Sweden scored highest with a score of 83.6.
Easter is Just as Important as Christmas
Orthodox Easter takes place a week after Christian and Catholic Easter. This occasion is just as important as Christmas in Greek culture.
During Easter, many Greek cities become ghost towns as locals flock en masse to their family's villages to celebrate with loved ones. Holy Saturday sees people participate in a candlelit midnight procession and greet others with "Christos Anesti" (Christ is risen).
Quiet Please 
Quiet hours are in place in residential areas in Greece. Your apartment building may have specific time slots where you are expected to keep the noise down.
For example, "siesta" hours may be between 3 and 5. Quiet hours may also be after 10 pm. 
Toilet Paper
Plumbing systems in Greece are still not as sophisticated as in other European countries. You generally cannot flush toilet paper down the toilet.
This is especially the case in traditional villages and offbeat Greek islands. Many hotels and Athens restaurant bathrooms will have a notice informing you of this.
Airbnb Has Had a Huge Impact on the Greek Economy
The existence of Airbnb has had a significant impact on the Greek economy. It is estimated that in 2016 alone, the rental giant generated $1.4 billion in Greece.
Not everybody is thrilled about Airbnb's prominence in Greece. The platform has caused rent prices across Athens, Thessaloniki, and other Greek cities to soar. Airbnb is one reason for the rising cost of living in Athens.
Most Shops Close on Sundays
Greece is still a very spiritual and religious country. Most stores are closed on Sundays.
This even includes gas stations, supermarkets, and large branch stores in Athens city centre. You will still find some convenience stores and independent supermarkets that are open. 
Facts About Athens, Greece
The Evzones are Known for Their Quirky Attire
The Evzones are an elite group of Athenian guards. You can find them guarding the Tomb of the Unknown Soldier outside the Greek Parliament building in Athens' Syntagma square. 
These soldiers wear very unique, vibrant uniforms. Evzones wear farion hats – a red cap with a long black tassel. This is paired with an embroidered waistcoat (fermeli), a blue and white kilt-like garment (foustanella), and shoes that have pom poms affixed to them (tsarouchia).
Flat Shoes Only
Several archaeological sites in Athens (including the Acropolis) have signs outside of them that ban high heels and stilettos. This is for two reasons.
Firstly, stiletto heels can damage the ancient stone structures and footpaths. Secondly, some of these sites are also slippery, and wearing heels can be dangerous. Be sure to pack your comfortable hiking shoes for your daytime exploration during your Athens travel itinerary. 
40% of Greeks Live in Athens
Greece has a population of 11 million people. 40% of this population live in Athens. That's almost 4.5 million residents in the Greek capital.
Greece's population is largely homogeneous. 98% of people residing in the country are native Greeks.
The Athenian Riviera is Greece's Cote d'Azur
Athens may seem like a chaotic, congested city at first. However there are idyllic beaches and beautiful coastal areas just 30 minutes from the city centre.
The upscale Athens Riviera is Greece's very own Cote d'Azur. This region has captured the hearts of many notable people – including Sofia Loren, Brigette Bardot, and Frank Sinatra. Vouliagmeni is a stunning coastal town that is very worthy of your time.
The Acropolis Almost Became a Seventh Wonder of the World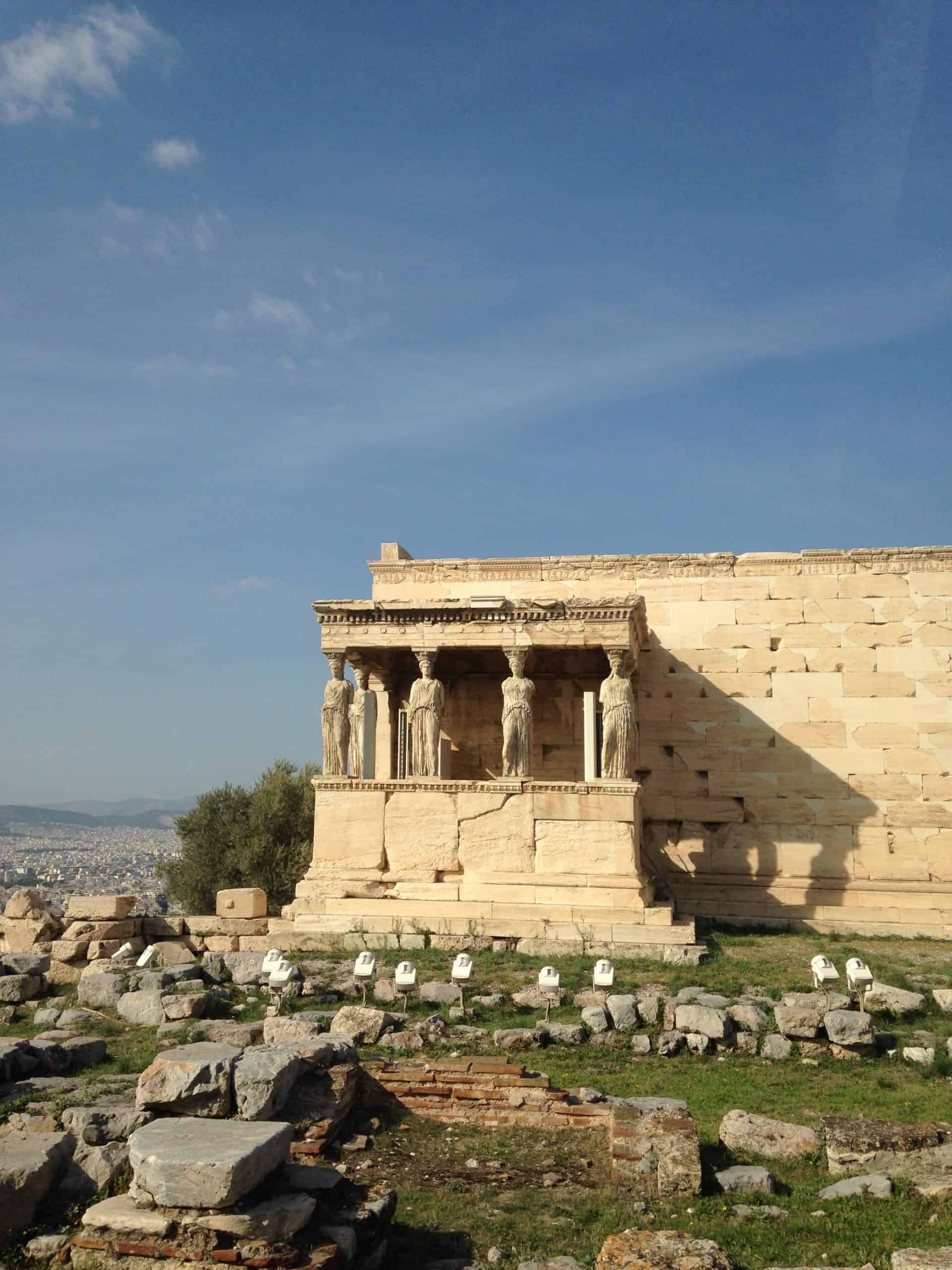 The "New" seven wonders of the world were announced in 2007. The Acropolis in Athens did not make the final cut. However, it was a finalist in the discussion.  
The Parthenon Marbles Are Still in the UK
The New Acropolis Museum in Athens only contains replicas of the Parthenon's marbles. The originals are still held in the British Museum in London. 
Lord Elgin took them to the UK in 1812. This was an action that caused a lot of controversy and tension between the two countries.
The matter of the Parthenon marbles is an upsetting topic for many Greeks. Many have petitioned to have the marbles returned.
"Antiparochi" Explains Athens' Higgledy Piggledy Layout
Athens is well-known for its higgledy-piggledy layout, and its ramshackle streets. The streets of Athens once boasted sprawling neoclassical mansions and magnificent architecture.
In the 1950s, "antiparochi" emerged. Residents were permitted to knock down neoclassical buildings and rebuild apartment complexes in their place in order to solve the Athens housing crisis.
No real regulations were set, and construction happened fast. There was no city planning. This mishmash of structures led to the quirky-looking Athens that exists today.
Athens is the Oldest Capital City in Europe
Athens is Europe's oldest capital. It is also one of the oldest cities in the world. The city was founded around 3000 BCE.
Plaka is Athens' Oldest Neighbourhood
Plaka, Athens has a history that dates back over 3000 years. This was the "Turkish district" during the days of the Ottoman Empire. Several mosques and Islamic structures from this period still exist today.
Athens is Filled with Archaeological Museums
Athens is a history buff's dream. The Greek capital boasts 17 Foreign Archaeological institutes. This is in addition to all of the city's outdoor ruins, and more than 100 museums.
The Goddess Athena is the Protector of Athens
There is a well-known story in Greek mythology that discusses how the Greek God Poseidon and the Goddess Athena fought to be awarded the title of the God of Athens.
The two Gods held a competition. The local people then chose who they wanted to be their ruling God. 
The Goddess Athena gave the citizens of Athens the gift of an olive tree to represent prosperity. Poseidon struck a rock with his trident and caused it to create a fountain of salt water – representing the sea.
The people voted for the Goddess Athena to be the Protector of the city. There is a crack in the ground outside of the Erechtheion at the Acropolis which is apparently where Poseidon struck his trident.
Facts About Greece and the Mainland
Mainland Greece is grossly underrated and often overlooked. Travelling here is just as magical as the islands.
It is Easy to Travel Off the Beaten Path in Greece
Greece may see more than 23 million tourists every year. However, most international travellers seem to flock to the same few places.
Areas such as the rugged Peloponnese and Northern Greece often escape the eyes of most adventurers. There are also dozens of beautiful islands in the Cyclades that have a fraction of the crowds seen at Santorini or Mykonos. 
Greece Has 18 UNESCO World Heritage Sites
Greece is steeped in history – from Alexander the Great, to the Greek Philosophers. It is hard to find an area of Greece that is not filled with archaeological sites and strong links to Greek mythology.
There are currently 18 UNESCO sites in Greece. Famous Greek landmarks are scattered throughout the country.
There Were Once Acropolises in Almost Every City
The Acropolis in Athens may well be the only Acropolis that you have heard of. Centuries ago though, there were Acropolises in every city in Athens.
Most of these sites were built for defensive purposes. The Acropolis in Athens, however, was built mostly for spiritual reasons.
Nafplio Was Once the Country's Capital
The charming city of Nafplio was the capital of Greece between 1823 and 1834. This was Greece's first capital city after the country gained independence from the Turkish. 
Greece Has One of the Last Brown Bear Populations in Europe
One of the lesser-known facts about Greece is that brown bears still roam in the Pindus Mountains and the wilderness of Northern Greece. It is estimated that around 450 brown bears live in Greece.
There are also wildlife sanctuaries set up to protect these majestic animals. For instance, the Arcturos Brown Bear Sanctuary near Kastoria. 
Greece is Home to the World's Deepest Gorge
Vikas Gorge is the deepest canyon in the world. It is also one of Greece's most popular hiking trails. The footpaths here lead through the scenic traditional stone villages of Zagorohoria. 
Facts About Ancient Greece 
It is no secret that Greece is steeped in history. Many people travel here for the Athenian museums and archealogical sites alone. A handful of facts about Ancient Greece are provided below.
Greece Was the Birthplace of Democracy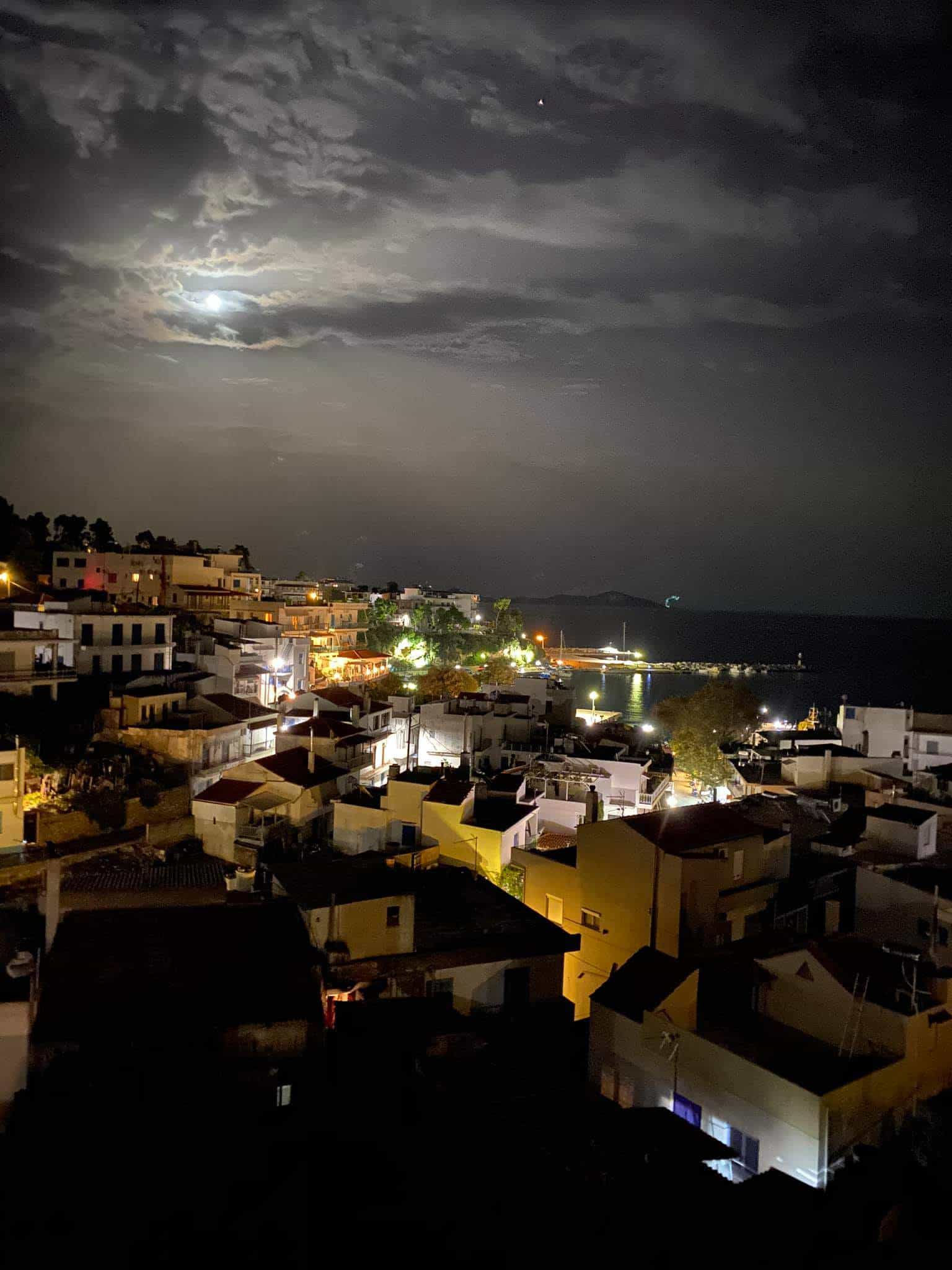 Greece, and more specifically Athens, was the place where the world's first democratic system was introduced. Early Greek democracy looked very different from what we consider as being "democracy" today. However, it was a step in the right direction.
In 507 BC, Cleisthenes introduced "demokratia". This was a system whereby the public could vote and be involved in political decisions. 
The Ancient Greeks Worshipped the Olympian Gods
There were twelve Olympian Gods that were worshipped by the Ancient Greeks. Zeus was the King of the Gods. He was also the ruler of thunder and the sky.
It is said that the Greek Gods would meet at the top of Mount Olympus. From up here, they would watch over mankind and discuss their fate.
Olympic Athletes Would Compete Naked
Many sporting events were completed naked at the time that the Olympics were first introduced. The word "gymnasium" actually translates to meaning "school for naked exercise".
Having a Unibrow Showed Intelligence
Beauty standards have definitely changed since the days of Ancient Greece. While today women will pluck and shape their eyebrows, the Ancient Greeks believed that a unibrow was a symbol of beauty and intelligence. Women that did not have unibrows would colour in the gap between their brows.
The Spartans Drank Blood
The spartans would drink tankards of pig's blood. It was believed that this could help them to keep their strength up before battles.
The Yo-Yo Was Invented by Ancient Greeks
The yo-yo is widely believed to be the second-oldest toy ever created. Its origins date back to Ancient Greece. There are depictions of this toy on Ancient Greek vases discovered in the 5th century.
There is a Dark Story Behind the Temple of Sounion
The Temple of Sounion in Southern Greece is a popular place to visit during a day trip from Athens. However, there is actually quite a dark story behind this place in Greece mythology.
It is said that King Aegus of Athens jumped to his death here after he mistakenly thought his son Theseus had died. The King's death led to the nearby waters being named "the Aegean sea".
Olive Trees Were Sacred in Ancient Greece
If you lived in Ancient Greece and you destroyed an olive tree, you would receive the death penalty! There is a beautiful olive tree that stands next to the Erechtheion at the Acropolis today.
It is believed that this tree grows in the same place as the olive tree that the Goddess Athena gifted to the locals all those thousands of years ago. Olive trees grow in abundance across Greece. They are a gorgeous symbol of life in the Mediterranean.
Greek Philosophers Frequented the Athens Agora
The Ancient Agora is one of the most important historical sights in Athens today. Centuries ago, the likes of Socrates, Aristotle, and Plato would all frequent the Agora. 
Alexander the Great Came from the City of Pella
Alexander the Great was a Greek and he was born in Pella, Macedonia in 356 BC. He studied beneath Aristotle. He is remembered for conquering dozens of countries and creating an empire that extended as far as India.  
Greek Philosophers Wrote in Ancient Greek
The Greek language has changed and developed a lot over the last few thousand years. The works of prominent Greek Philosophers were written in Ancient Greek.
Sophocles and Euripides also wrote their plays in Ancient Greek. Modern Greek is very different. 
Most Words Have Greek or Latin Roots
Greeks will proudly tell you that you can give them a word and they will find the original Greek word from it. This is actually true. Most words that we use today have roots in the Ancient Greek or Latin languages.
The Marathon was Named After Marathon in Greece
Long-distance marathon running is actually named after a man who lived in Ancient Greece. Pheidippides was a man who ran 150 miles to seek help from the Spartans.
Pheidippides ran from Marathon near Athens to seek aid in a battle against the Persians and Xerxes. When the Greeks won the battle, he ran 25 miles from Marathon to Athens to share the good news. Thus, the name of the marathon was born!
Facts About Greek Islands
Embarking on a Greek island hopping adventure is a definitive bucket-list activity if there ever was one. Some interesting facts about Greek islands are discussed below.
Only a Fraction of the Greek Islands are Inhabited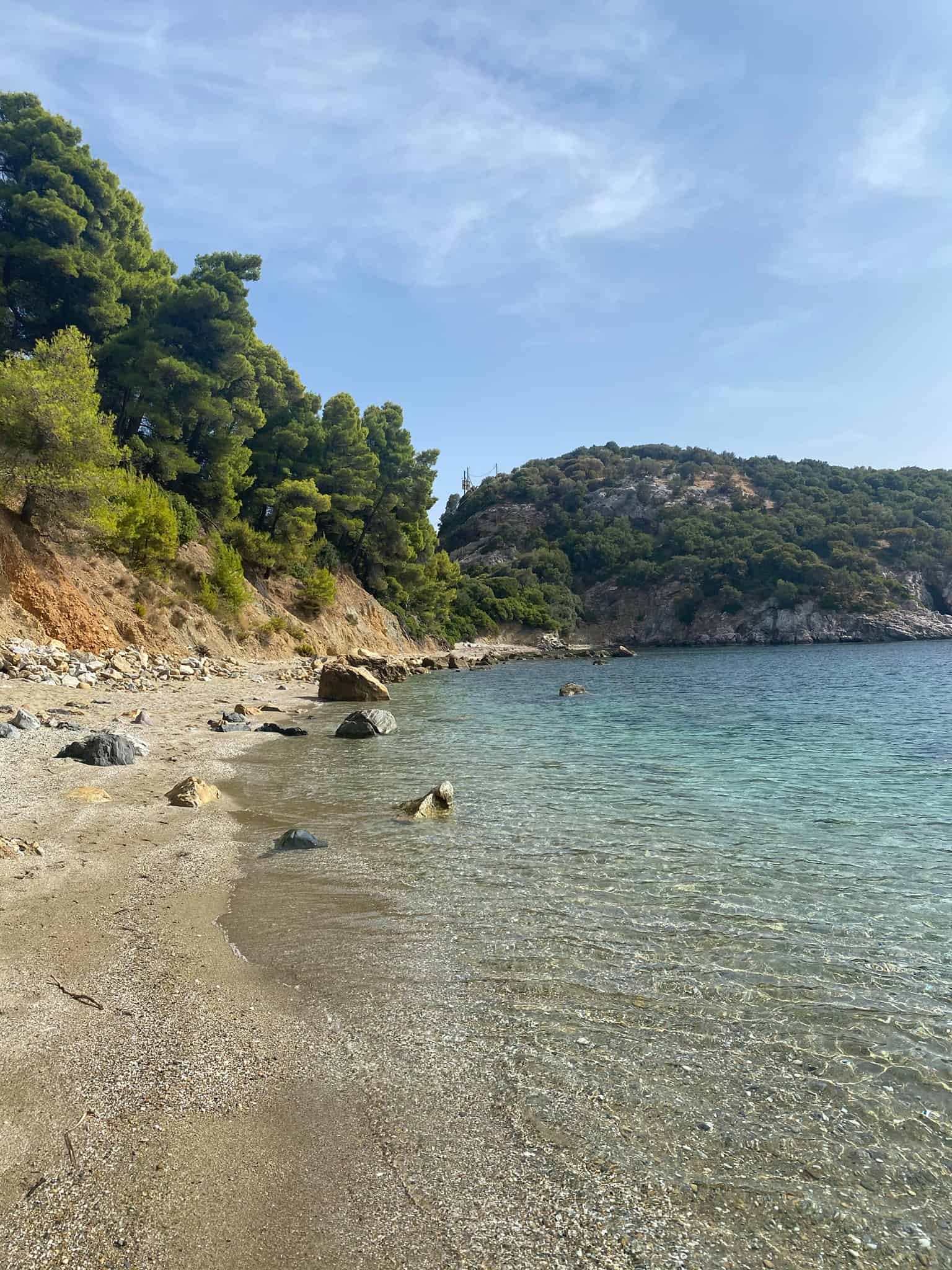 There are more than 6000 islands in total. Only 220 of these are inhabited.
There are many Greek islands that are incredibly popular among tourists. For example, Zakynthos, Crete, Kos, Santorini, etc.
There are also many islands that remain relatively off the beaten path – Folegandros, Tinos, Skopelos island, etc. It is not difficult to find your own slice of seclusion and tranquility on one of Greece's 6,000 islands. 
Some Greek Islands Have No Cars
People live very traditional lives in some parts of Greece. Vehicles are prohibited on islands such as Hydra or Spetses.
Travelling to these places feels like journeying back in time. Residents of these islands get around on foot or by horse. 
You Can Visit Mamma Mia Filming Locations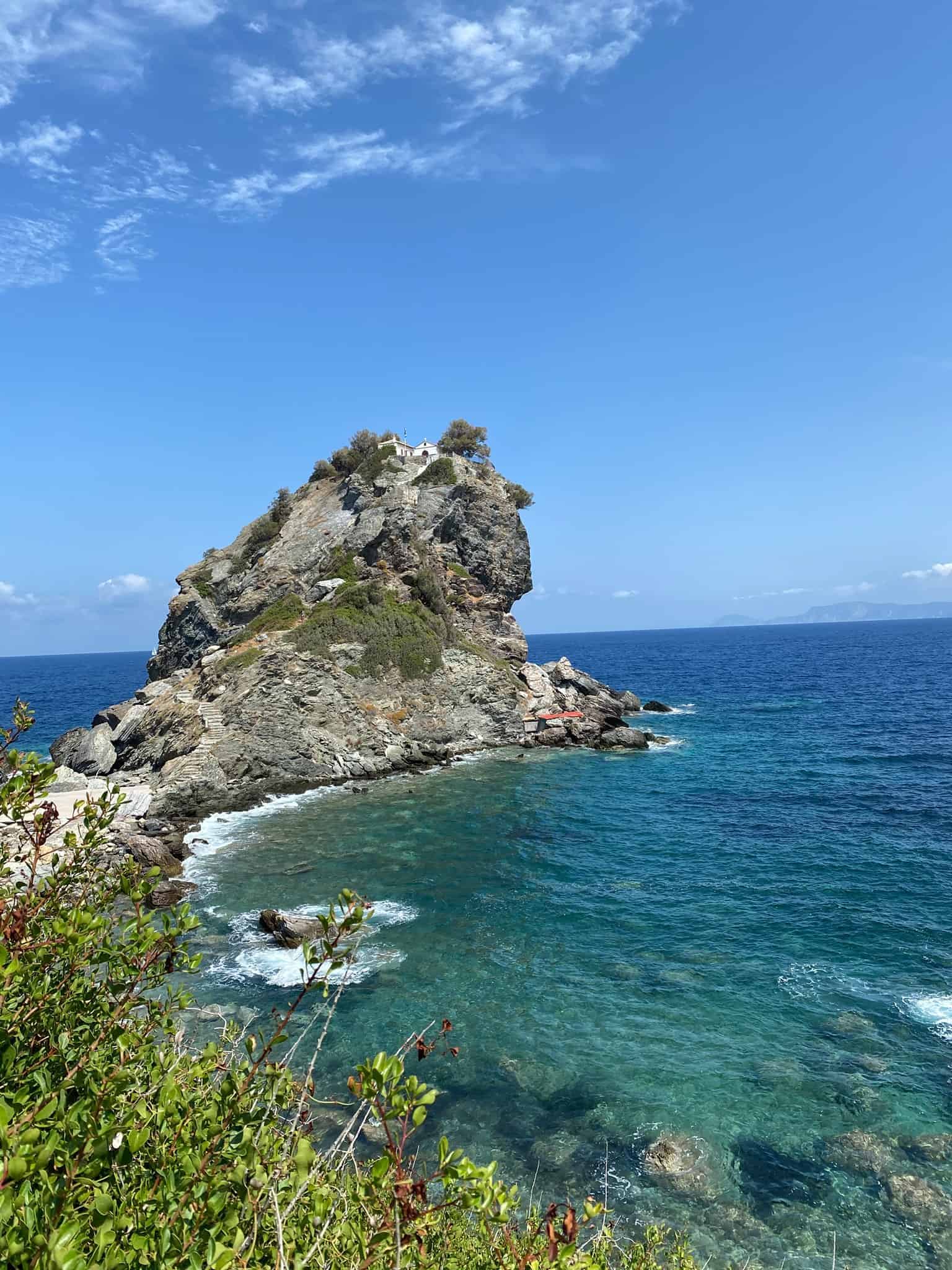 The movie Mamma Mia inspired a new wave of travellers to add Greece to their bucket lists. The movie features the fictional island of "Kalokairi". However, the majority of the film was shot on the beaches of Skopelos.
You can visit many of the Mamma Mia filming locations in Greece. Skopelos' Kastani beach was the location for the scenes for "Does Your Mother Know" and "Lay All Your Love on Me".
Agios Ioannis Kastri is a clifftop church where the final wedding scenes are set. Some scenes were also shot in the Pelion villages close to Volos.
People in Ikaria Have Really Long Life Expectancies
People living in certain parts of Greece have life expectancies that are well above the average. The island of Ikaria is designated as a "blue zone". Many of the people that live on Ikaria live well above the age of 90.
Mykonos Was a Popular Hangout for Pirates
Little Venice in Mykonos was once a popular hangout spot for pirates. These individuals would drink and party in this region in-between quests and adventures. Little Venice today is an upscale district filled with wonderful eateries and cocktail bars.
Santorini is the Only Caldera That is Inhabited
Beautiful Santorini is one of the most popular tourist destinations in Greece and the world. The island's volcano is active. This is the only volcanic caldera across the entire globe that is actually inhabited.
Leonard Cohen Lived on Hydra Island
The Canadian singer-songwriter Leonard Cohen lived on Hydra island in the 1960s. He became such an integral part of the community on the island that there is actually a beach named after him.
Visitors to the island can stop by the house where Cohen lived. Additionally, you can step inside the bars and restaurants that he once frequented. 
The Minotaur Was Apparently Locked up at Knossos
Knossos is a sprawling archaeological site that awaits close to Heraklion on the island of Crete. The sun bleached ruins that stand here are all that remain of the Bronze Age Minoan city of Knossos.
In Greek mythology, the Minotaur was a creature that was half bull, half man. It is said that he was trapped in a labyrinth so that he could not escape. Many sources point to this labyrinth as being located at Knossos.
Final Thoughts
I hope that these Greece facts will come in useful and interesting as you plan your trip. You may also be interested in these Greece travel tips, or this collection of inspiring quotes about Greece.
Safe travels! Geia sou! Melissa xo 
---