Reading poetic quotes about Greece is a nice way to get yourself in the mood for your trip – regardless of whether your Greek vacation is all booked and you are counting down the days, or you just have an idea in your mind that you would like to make it to this Mediterranean paradise someday. 
Quotes About the Scenic Beauty of Greece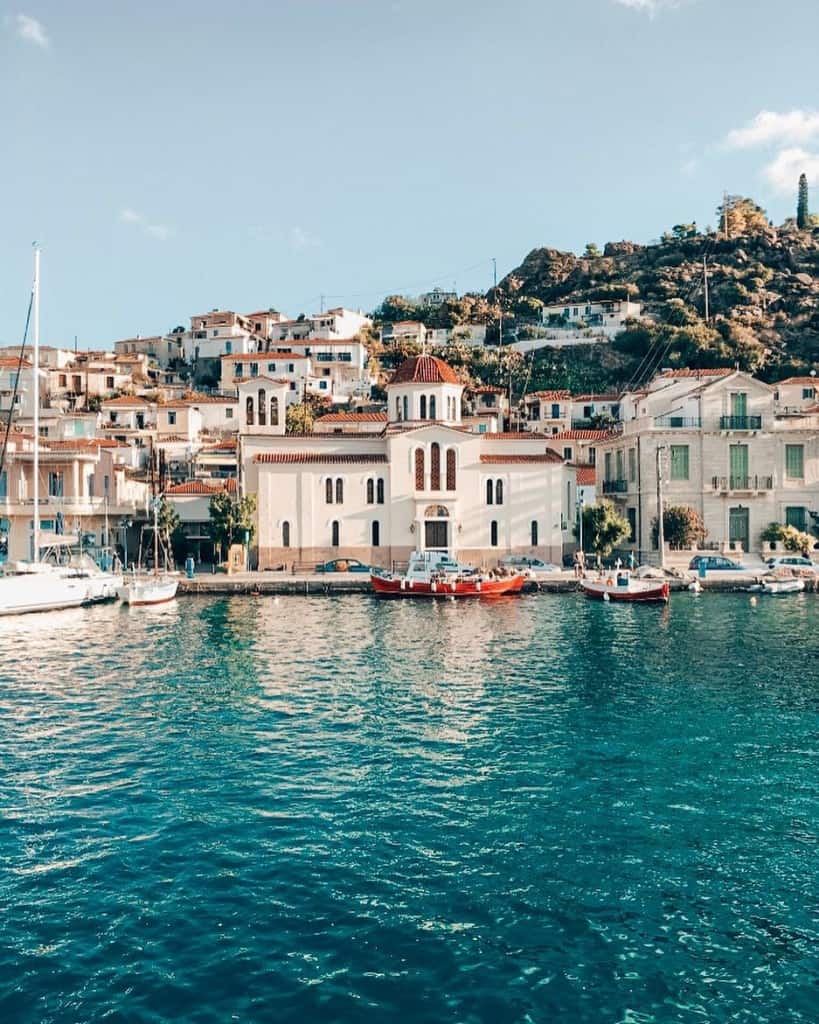 With its idyllic island archipelagos that are surrounded by crystal-clear Cerulean waters, Greece is arguably one of the most beautiful countries in the world. It is no surprise that more than 22 million people visit Greece each year and the vast majority of those that visit fall madly in love with the Greek country and culture. 
"The sea was sapphire coloured, and the sky burned like a heated opal through the air; We hoisted sail; the wind was blowing fair. For the blue lands that to the eastward lie."
Oscar Wilde, Writer  
"It takes a lifetime for someone to discover Greece, but it only takes an instance to fall in love with her."
Henry Miller, American Writer  
"Greece was a muse. It inspired creativity in magical ways that I can't even begin to understand or explain."
Joe Bonamassa, American Musician 
"Happy is the man, I thought, who, before dying, has the good fortune to sail the Aegean sea." 
Nikos Kazantzakis, Greek Writer 
"On a summer night, I have sat on the balcony drinking Ouzo, watching the ghosts of Greek Heroes sailing past, listening to the rustle of their sail cloths and the gentle lapping of their oars."
Phil Simpkin, Writer 
"My childhood in Corfu shaped my life. If I had the craft of Merlin, I would give every child the gift of my childhood."
Gerald Durrell, Writer 
"When you set out on your journey to Ithaca, pray that the road is long, full of adventure, full of knowledge…. Ithaca has given you the beautiful voyage. Without her, you would have never set out on the road. She has nothing more to give you."
Constantine P. Cavafy, Poet 
"The only sounds: -when 'gan the West to burn, and a red sun upon the seas to ride, I stood upon the soil of Greece at last!"
Oscar Wilde, Writer  
"Gradually the magic of the island (Corfu) settled over us as gently and clingingly as pollen." 
Gerald Durrell, Writer
"The place enchanted me."
Joanna Lumley, British Actress & Model
Quotes About Athens, Greece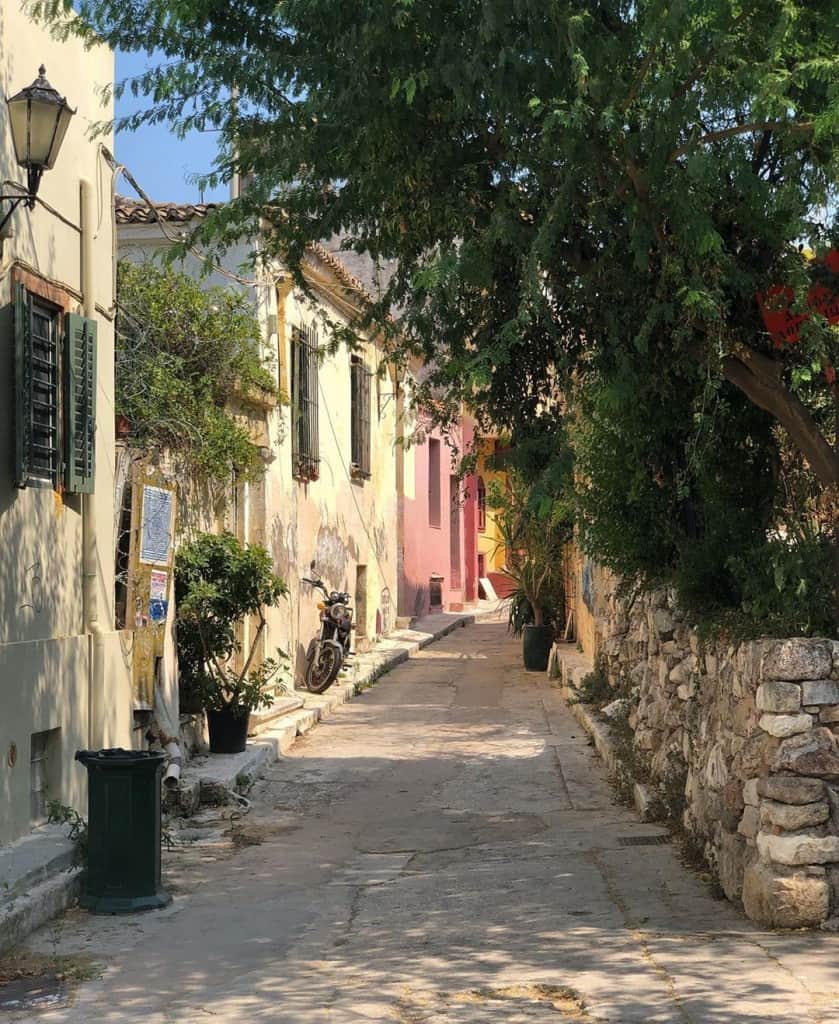 With its sunbleached ruins and ancient neighbourhoods that date back thousands of years, the Greek capital of Athens is a great starting point for an adventure through Greece. I have lived here for the last two years and have truly loved exploring every corner of this historic city.
"Maid of Athens, ere we part. Give, oh give me back my heart!" 
Lord Byron, English Poet 
"Athens – The eye of Greece, the mother of arts and eloquence" 
John Milton, English Poet 
"Let there be light! Said Liberty, And like sunrise from the sea, Athens arose!"
Percy Bysshe Shelley, English Poet 
"I want to see the Parthenon by moonlight."
Daphne Du Maurier, English Author 
"We approached Athens from the north in early twilight, climbing a hill. When we reached its peak, we were dazzled to look down and see the Acropolis struck by one beam of the setting sun, as if posing for a picture."
Donald Hall, American Poet 
"An Aristotle was but the rubbish of an Adam, and Athens but the rudiments of Paradise"
Robert South
"A great city, whose image dwells in the memory of man, is the type of some great idea. Rome represents conquest; Faith hovers over the towers of Jerusalem; and Athens embodies the pre-eminent quality of the antique world, Art."
Benjamin Disraeli, Former Prime Minister of England 
"How great are the dangers I face to win a good name in Athens" 
Alexander the Great
"Athens built the Acropolis. Corinth was a commercial city, interested in purely materialistic things. Today we admire Athens, visit it, preserve the old temples, yet we hardly ever set foot in Corinth."
Harold Urey, American Chemist 
"At Athens, wise men propose, and fools dispose."
Alcuin, English Scholar 
"My sisters and I were fortunate to travel through Asia and Europe at very young ages. We confronted extraordinary beauty in Athens and unspeakable poverty in India."
Mary Chapin Carpenter, American Singer-Songwriter 
"We have the ability to be the Athens of modern times as opposed to the militaristic Spata. I remind you that the Athenians wrote poetry. The Spartans did not."
Rita Mae Brown, American Writer 
"Athens – a city which is very great and very famous for its wisdom and power. Are you not ashamed of caring so much for the making of money and for fame and prestige, when you neither think nor care about wisdom and truth and the improvement of your soul?"
Plato, Greek Philosopher 
"I would like to be a Philosopher in Ancient Athens and a Poet in Ancient China"
Shan Sa, French Author 
Quotes About Greek Culture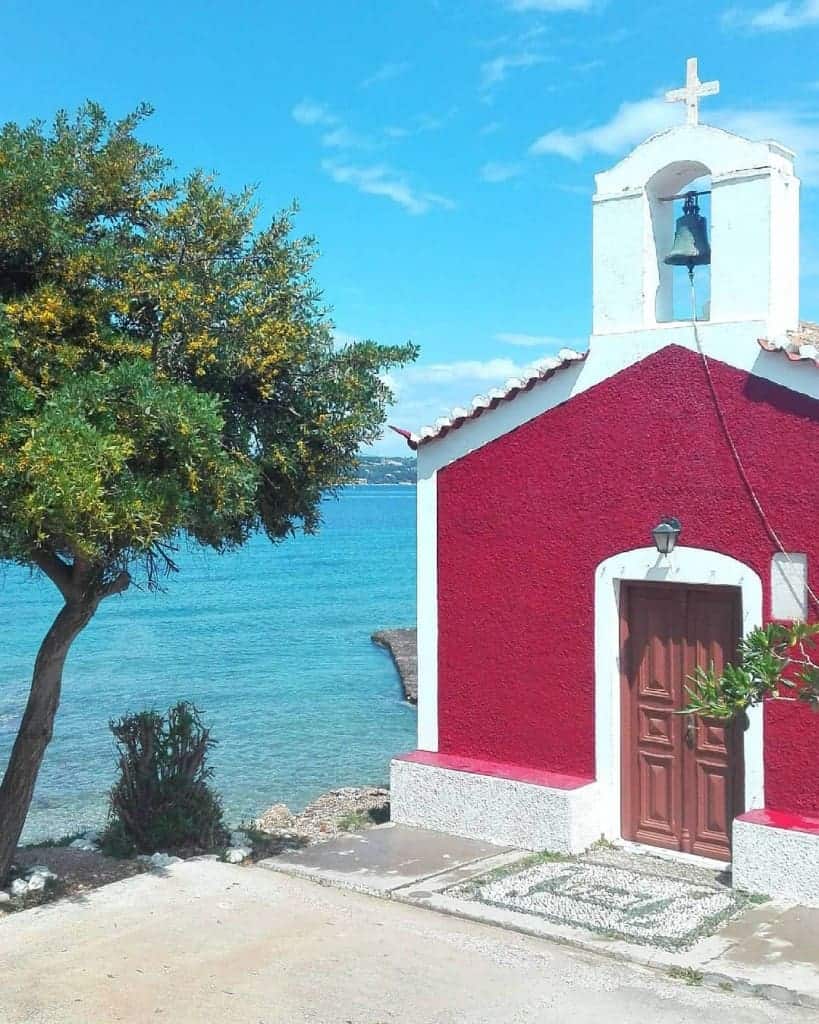 If you can say anything about the Greeks, it's that they are a nation of proud people with a strong cultural heritage. The Greeks are world-renowned for their warmth and hospitality, along with their laid-back approach to life. 
Weekends and evenings in Greece are spent sitting al fresco outside the local tavernas surrounded by good friends with a glass of ouzo in hand. Life here is about the simple things and really living in the moment. The quotes about Greece below really embody that aspect of local life.
"I want to have an 'Eat, Pray, Love' experience where I drop off the face of the planet and move to Greece."

Jennifer Hyman, Businesswoman 
"I felt once more how simple and frugal a thing is happiness: a glass of wine, a roast chestnut, a wretched little brazier, the sound of the sea. Nothing else."
Nikos Kazantzakis, Greek Writer 
"We are all Greeks. Our laws, our literature, our religion, our arts have their root in Greece."
Percy Bysshe Shelley, English Poet 
"Experts in ancient Greek culture say that people back then didn't see their thoughts as belonging to them. When ancient Greeks had a thought, it occurred to them as a god or goddess giving an order. Apollo was telling them to be brave. Athena was telling them to fall in love. Now people hear a commercial for sour cream potato chips and rush out to buy, but now they call this free will. At least the ancient Greeks were being honest."
Chuck Palahniuk, American Novelist 
"Alcohol makes other people less tedious, and food less bland, and can help provide what the Greeks called entheos, or the slight buzz of inspiration when reading or writing."
Christopher Hitchens, Writer 
"In many ways, we are all sons and daughters of ancient Greece."
Nia Vardalos, Actress 
"How can any educated person stay away from the Greeks? I have always been far more interested in them than in science."
Albert Einstein, Physicist  
"If you go back to the Greeks and Romans – they talk about all three – wine, food, and art – as a way of enhancing life."
Robert Mondavi, American Vineyard Operator 
"The people of Crete, unfortunately, make more history than they can consume locally. "
Hector Hugh Munro, Writer 
"The Greeks had invented democracy, built the Acropolis and called it a day. "
David Sedaris, Comedian 
Quotes About Greek Food
Indulging in the local delicacies is a highlight of spending time in Greece. The national cuisine can be characterised by sumptuous marinated meat dishes that are slow-cooked to perfection, delightful flaky pastries, and beautiful salads prepared with fresh local produce. 
"Part of why I love Greek food so much is that it is simple, but it's unpretentious. It's authentic."
Princess Tatiana of Greece and Denmark
"I open it, feel the rush of steam leaving the bag and smell the unmistakable aroma of Corfu….Loukoumades. Drizzled with honey and dusted with a flourish of cinnamon. Sugared perfection in the form of golf-ball-sized fried dough." 
Jenny Gardiner, Writer 
"Let food be thy medicine & medicine be thy food."
Hippocrates, Greek Physician
Have any more quotes about Greece that you'd like to share? Alternatively, feel free to reach out to me if you need any advice for planning a trip to Greece. I have spent the last two years living in Athens and this site is filled with comprehensive guides to help you plan your trip.Safe travels. Yassou! Melissa xo 
---