How many Greek islands are there? Greece is globally renowned for its stunning islands that boast translucent turquoise waters, pristine white-sand beaches, and quaint towns and villages. 
These gorgeous places are often the entire reason that Greece is on a lot of people's travel radars, to begin with. (Santorini and Mykonos are especially popular bucket list destinations). 
But few people are actually aware of precisely how many Greek islands there are. Even online sources often provide guestimates!
How many Greek islands are there?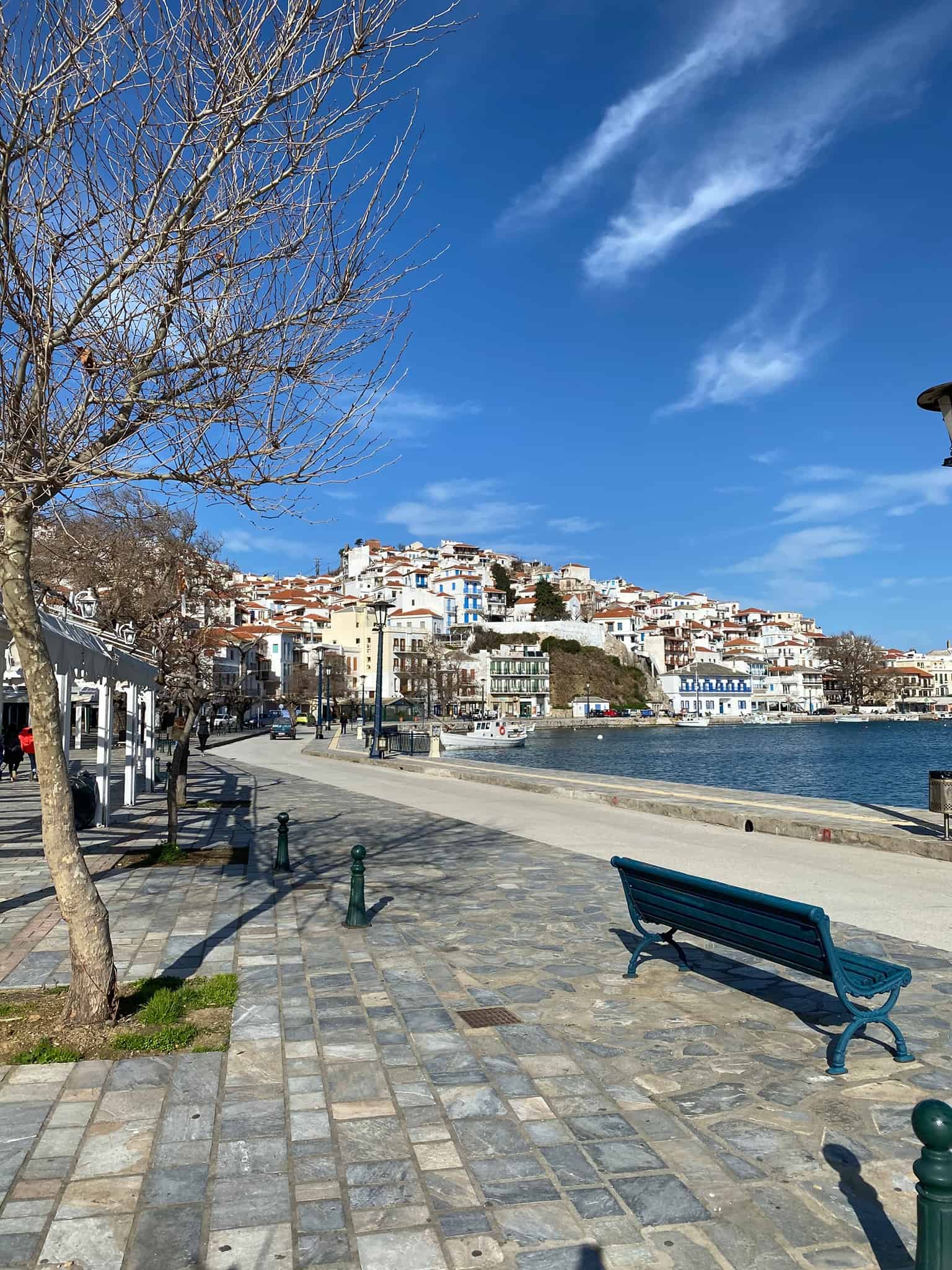 How many Greek islands are there? The answer to this question often differs because it all depends on what is classified as being an island.
Greece is also home to many small, uninhabited landmasses that are more islets, than islands and there is debate as to whether these should be included in the counting.
Generally, estimates suggest that there are between 1,200 and 6,000 Greek islands. That is not an insignificant amount! 
Of those, only around 227 are inhabited. Some inhabited islands are occupied by only a small population. (Sometimes only one or two people!)
Did you know that almost two-thirds of Greek territory is occupied by the sea? If you were to take the entirety of Greece's coastline, including the islands and the mainlands, you get a length exceeding 15,000km.
This makes it the largest coastline in the Mediterranean and the eleventh in the world. It should come as no surprise then, that Greece has strong maritime traditions. (Historically, even the symbol of Christmas in Greece was a boat!)
How many Greek islands are inhabited?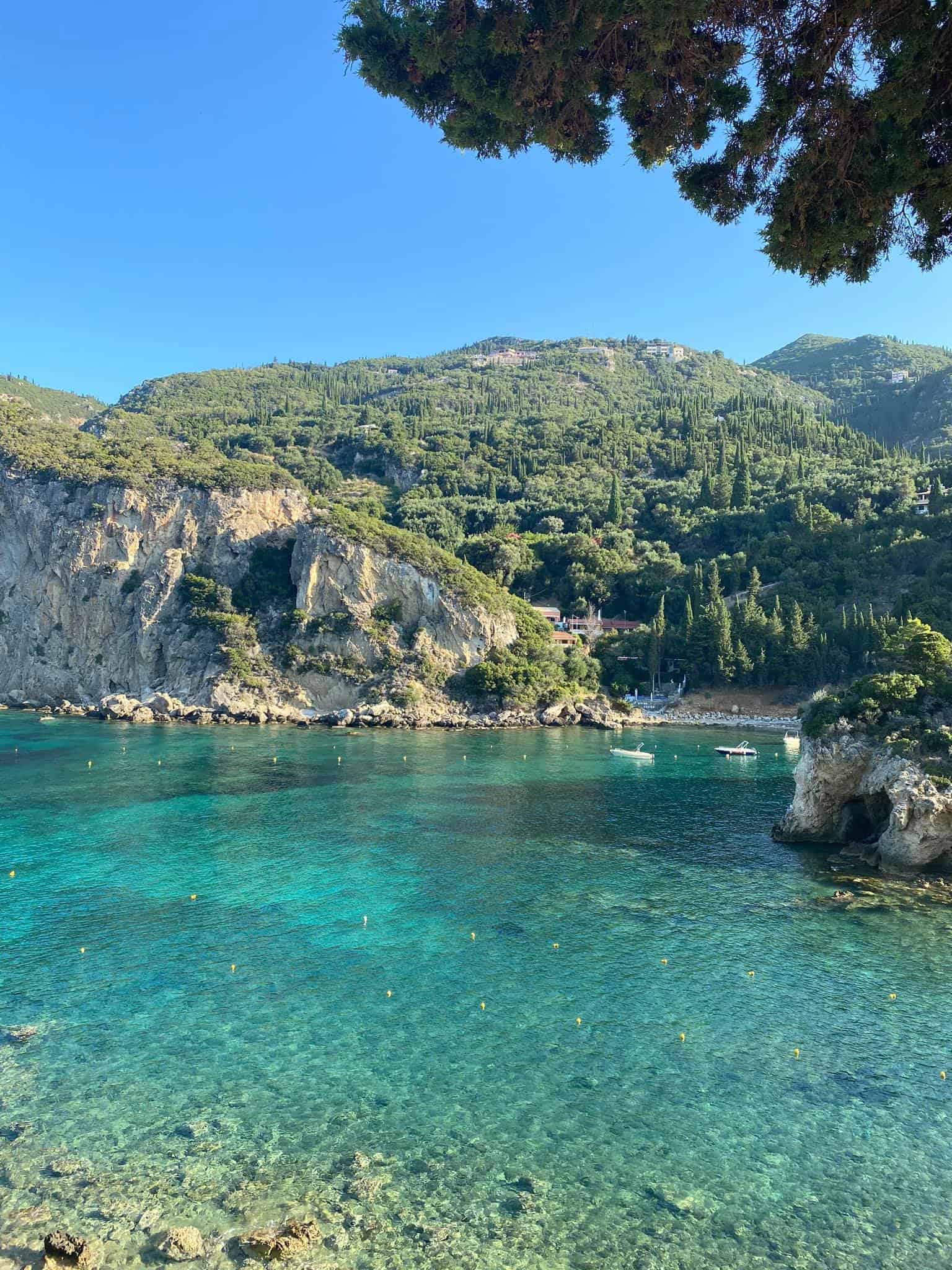 Conduct a quick Google search for ¨how many Greek islands are inhabited¨ and you will note that the results vary wildly. Estimates range from between 166 and 227.
But what is the true number and where are these websites getting their data? Most websites that discuss how many Greek islands are inhabited are Greek travel blogs like this one, rather than official sources and censuses.
Greek bureaucracy is a thing and it's likely that a lot of the data you find online is inaccurate or outdated. Greece has never been a stickler for the rules so to speak, and updating administrative records is certainly not a priority.
The last census in Greece was conducted in 2011. That was over 10 years ago!
The reason that some of this data may be inaccurate is that the situation is ever-changing, and people often move. For instance, there are several Greek islands with very small populations of less than 50.
Some of them were occupied until recently by people who have since moved on. Others were occupied by elderly residents who unfortunately passed away.
Travelling to the Greek islands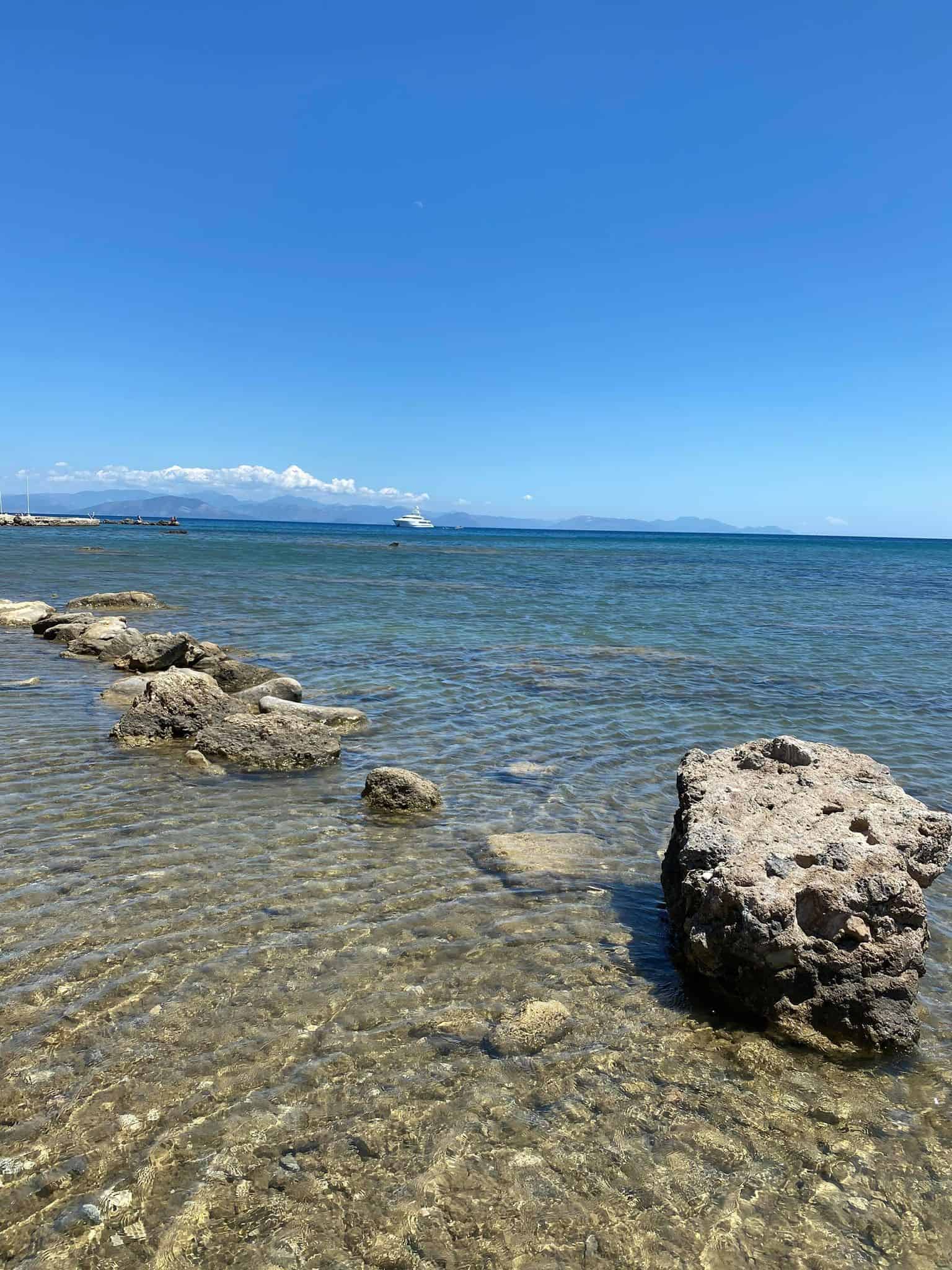 The wonderful thing about travelling to the Greek islands is just how distinctly different each island is. Each one you visit is seemingly more beautiful than the last.

(You might find yourself island hopping and visiting multiple Greek islands and then declaring every new one you visit as your favourite!)
There is something for every taste and travel style here. That is, whether you are looking for a romantic island suitable for couples, a raucous party island, or a sleepy Greek island idyll that remains relatively unchanged by tourism. 
The Greek islands are divided into six main Greek island groups. Namely, they are the Cyclades (famous for its blue and white architecture, Santorini and Mykonos), the Sporades, the Dodecanese, the Saronic Gulf, the North Aegean islands, and the Ionian. 
Then, there is the island of Crete – the largest island in Greece and home to a culture of its own. Crete deserves its own dedicated itinerary, and you could spend weeks exploring it without even scratching the surface. It is almost like a country in itself! 
The culture and architecture of the different Greek islands differ so much. It is certainly not the case that once you have been to one Greek island, you have been to them all. 
For instance, the Ionian islands are known for their distinct stone houses and villages. Meanwhile, the Cyclades are known for their whitewashed houses with blue domed roofs, windows, fixtures, and fittings.
Uninhabited Greek islands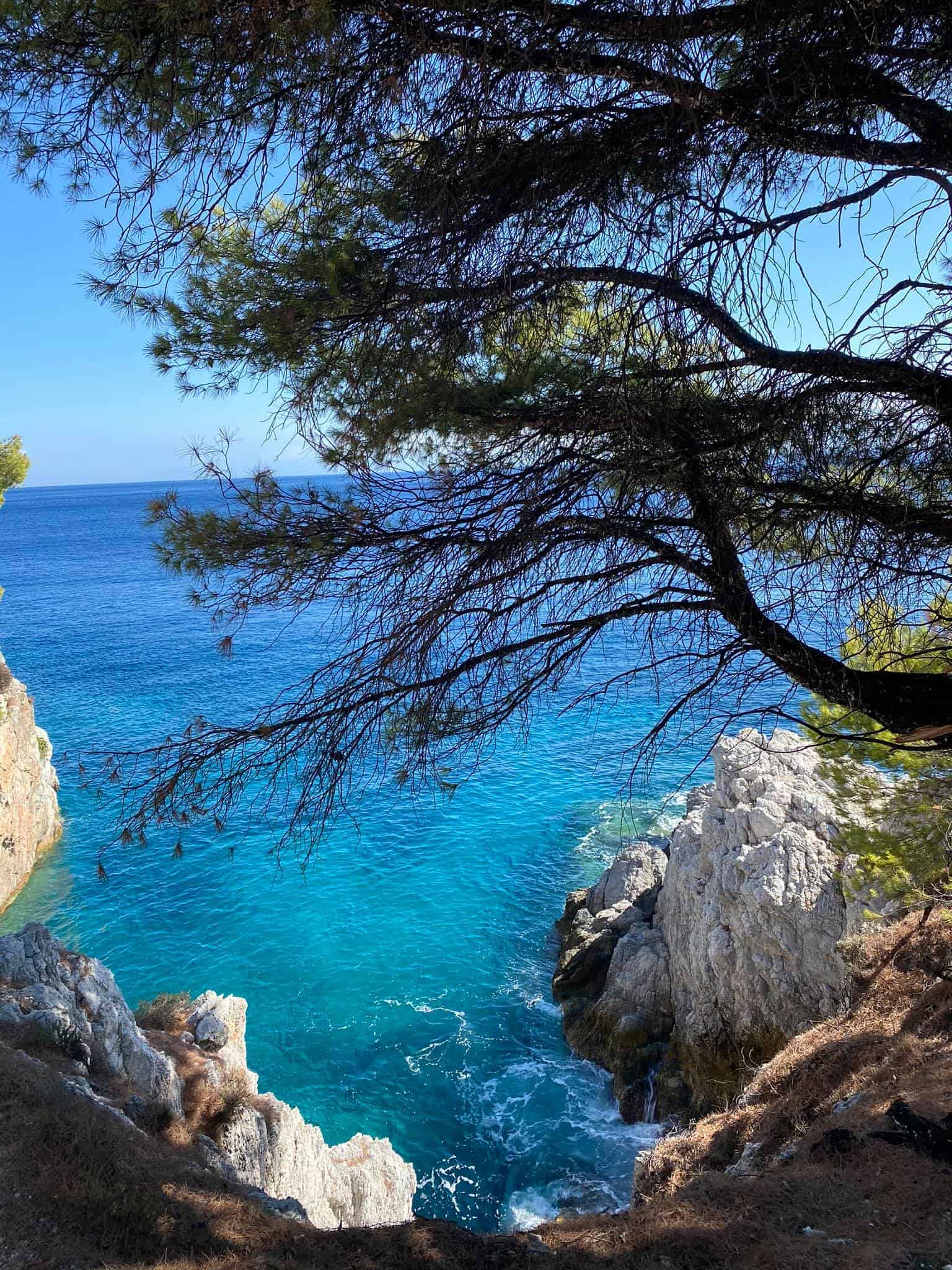 Many of Greece's 6000 islands are uninhabited. However, some are so small in size and circumference that it wouldn't really be possible for anyone to live on them anyway.
That being said, it is possible to visit many of these uninhabited Greek islands. Some are protected zones but the majority are not.
One way to visit uninhabited Greek islands is by hiring a boat and sailing to them independently. It is possible to rent small boats in many parts of Greece.
You don't need a boating license or any specific experience – just the ability to swim and some awareness of safety at sea. You will be provided a quick safety briefing when you pick up the boat.
This is something that you can do all over Greece. For instance, in gorgeous Halkidiki, you can rent a boat and sail out to uninhabited Diaporos island.
Similarly, in Skiathos, you can sail to Tsougkrias and Tsougkriaki. In the Alonissos region of the Sporades, there are many uninhabited islands that fall within the Alonissos marine park zone and are home to unique and rare sea life, flora and fauna.
If sailing independently isn't for you, there are many tours and day trips across Greece that travel out to uninhabited islands. For instance, from Skiathos town, you can travel to Tsougkrias, spend a day hiking around the island and visiting its abandoned church, party at its tiki-themed beach bar, and return to Skiathos at night. 
Popular Greek islands
It may come as a shock to learn precisely how many Greek islands there are. Especially since it is always the same few islands that you hear of people visiting.
There are literally thousands of destinations to choose from. And yet, most people only have the likes of Crete, Corfu, Santorini, Mykonos, and Zakynthos (Zante) on their radars.
In recent years, Skiathos and Milos have also begun to soar in popularity. But places like Kea, Amorgos, Kythnos, etc are unknown to most international tourists.
Some places are popular for a reason. However, while these islands are every bit as stunning as the media and photographs would have you believe, they are not all that the country has to offer.
Considering quieter Greek island alternatives is a nice way to escape the crowds, and have stretches of stunning coastline all to yourself.
Not to mention, many offbeat parts of Greece are far cheaper to travel to. This is perfect if you are exploring Greece on a budget. 
Largest Greek islands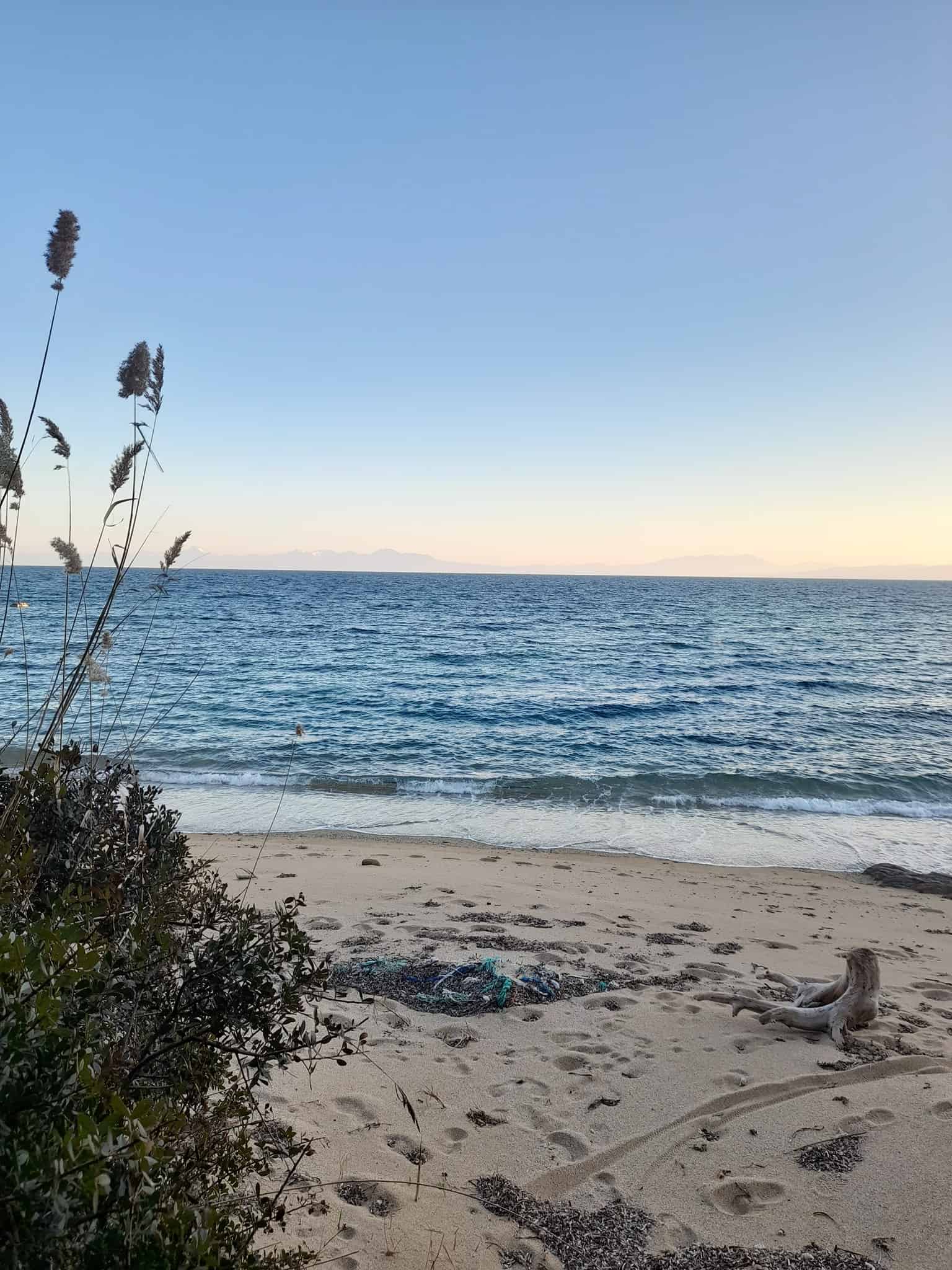 Evia and Crete are the two largest Greek islands. They are not really grouped into any of the Greek island families, though Evia is closest to the Sporades, and Crete is south of the Cyclades and just west of the Dodecanese, respectively.
Evia, Greece
Sadly Evia (3,655 km2) has been in the global media recently due to the ferocious wildfires that ravaged the island in August 2021. Evia is located off the general tourist track and mostly only receives visits from hardcore Grecophiles or domestic travellers.
Perhaps the size of Evia is intimidating. It is difficult to determine the best places to visit in this vast expanse.
Do your research and know where to look though and you will quickly discover that Evia is made up of ancient cities and archaeological sites.
Don't miss Ancient Eretria and the Archaeological Museum of Eretria! There are also many old Ottoman castles, natural hot springs, secluded beaches, and wonderful hiking trails.
You could easily dedicate the entirety of a multi-week Greece itinerary to Evia. This is Greece's second-largest island.
Crete
Greece's largest island? Crete (8,336 km)!
Crete is a tapestry of rugged coastlines, picture-perfect beaches, charming towns, and eclectic cities. It has a distinct culture of its own and is home to several world-renowned beaches like Balos and Elafonisi.
Medium sized Greek islands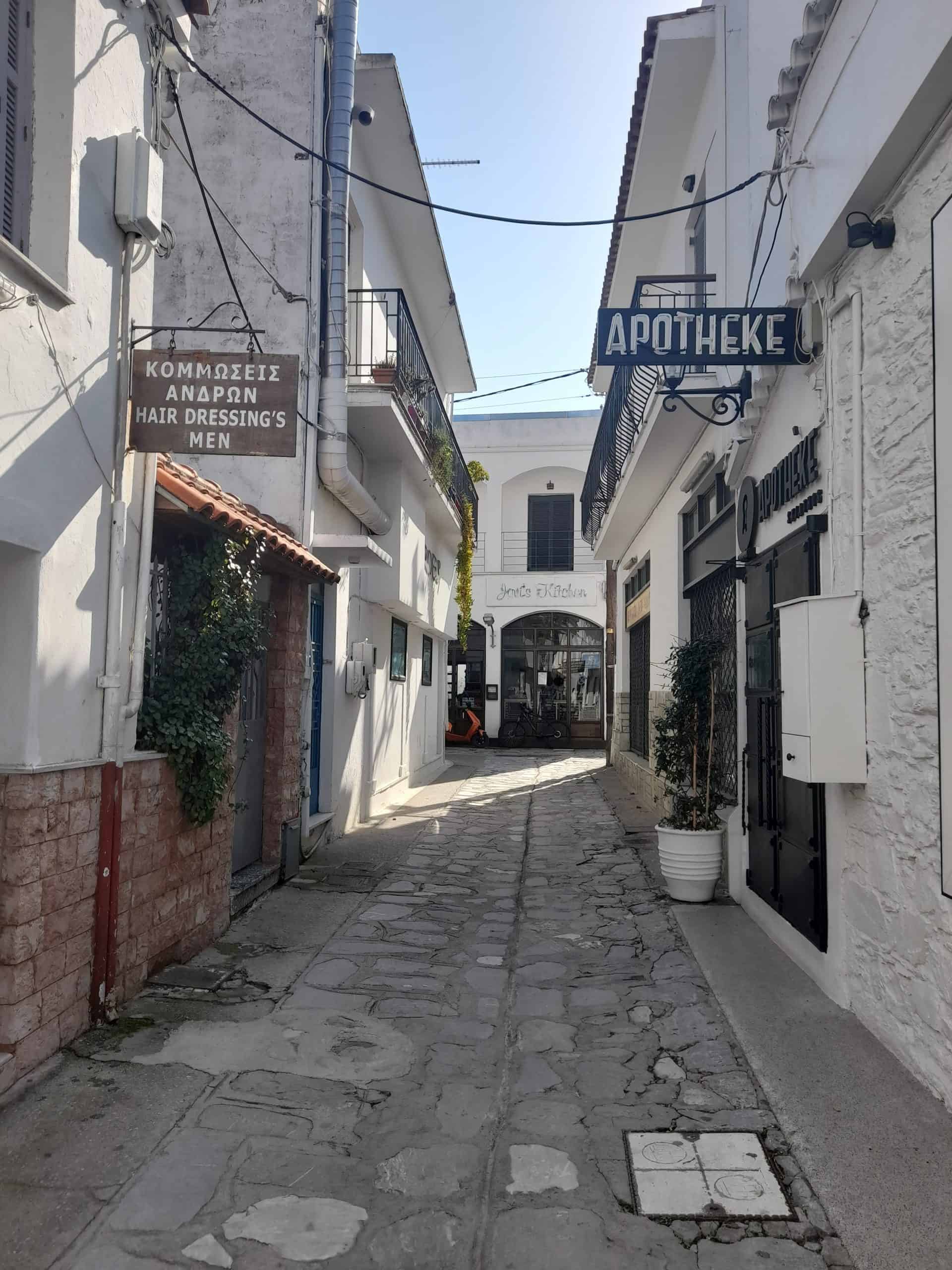 Crete and Evia aside, there are other moderately large islands. Rhodes in the Dodecanese is relatively large (1,401 km²), as is nearby Kos. The Acropolis of Lindos in Rhodes is one of the country's most popular tourist sites – only overshadowed by the Acropolis of Athens!
Kerkyra (Corfu), Zakynthos (Zante), and Kefalonia in the Ionian are both large in size and population. Each island boasts a population of more than 1000 people. 
Lesbos, Chios, Samos, and Lemnos in the North Aegean are both densely populated and moderately sized. Naxos is the largest island in the Cycladic archipelago.
Smallest Greek oslands 
It is tricky to distinguish the smallest Greek islands. The 6000 or so islands that are recognised in Greece are all above a certain size.
If you were to include the tens of thousands of little landmasses and islets off the coast of Greece that are less than a square kilometer in size, the exact number of Greek islands would be thousands more! 
Paxos and Antipaxos, known by their plural ¨Paxoi¨ boast a little slice of paradise with beaches and waters that you would expect to see in the Caribbean.
Upscale Paxos has a population of just 2,500. Despite the fact that many of the locals depend on tourism as a source of income, this is one of the least commercial Greek islands.  
Symi, in the Dodecanese, with its pastel-coloured houses and quaint villages is a small Greek island that captures the hearts of all that visit. Symi's 2,580 residents are mostly involved in fishing, tourism, and agriculture.
The island has soared in popularity in recent years. Many people are choosing to visit it as part of a Greek island-hopping adventure.
The Strofades and Pontikonissi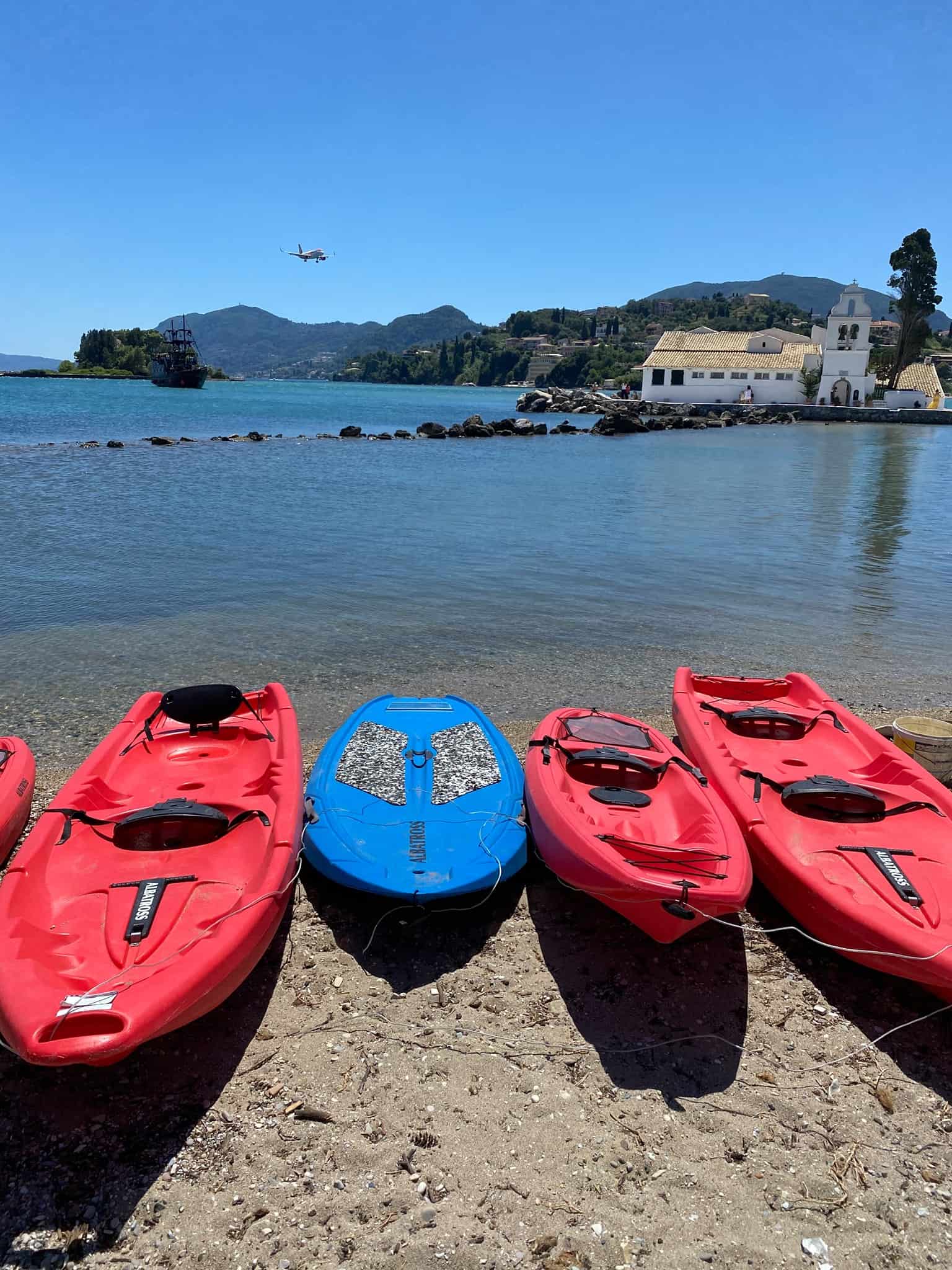 The islands above are ¨small¨ tourist destinations when compared to islands like Zante and Rhodes. But what are the smallest Greek islands of all?
Stamfani is one such example. The Strofades islands are across the water from the southern tip of the Peloponnese.
There are two islands here: Stamfani and Arpiia. A 12th-century monastery exists on the former that was occupied by an elderly monk for years up until his death. Now this mysterious island is deserted, accessible only by private boat.
Another noteworthy tiny island? Pontikonisi.
This little place is essentially an islet and sits just off the coast of Kanoni, Corfu. All that exists on the island is the Byzantine chapel of Pantokrator.
For just a couple of euros, you can take a little fishing boat across to the islet. 
How many Greek islands are there? FAQs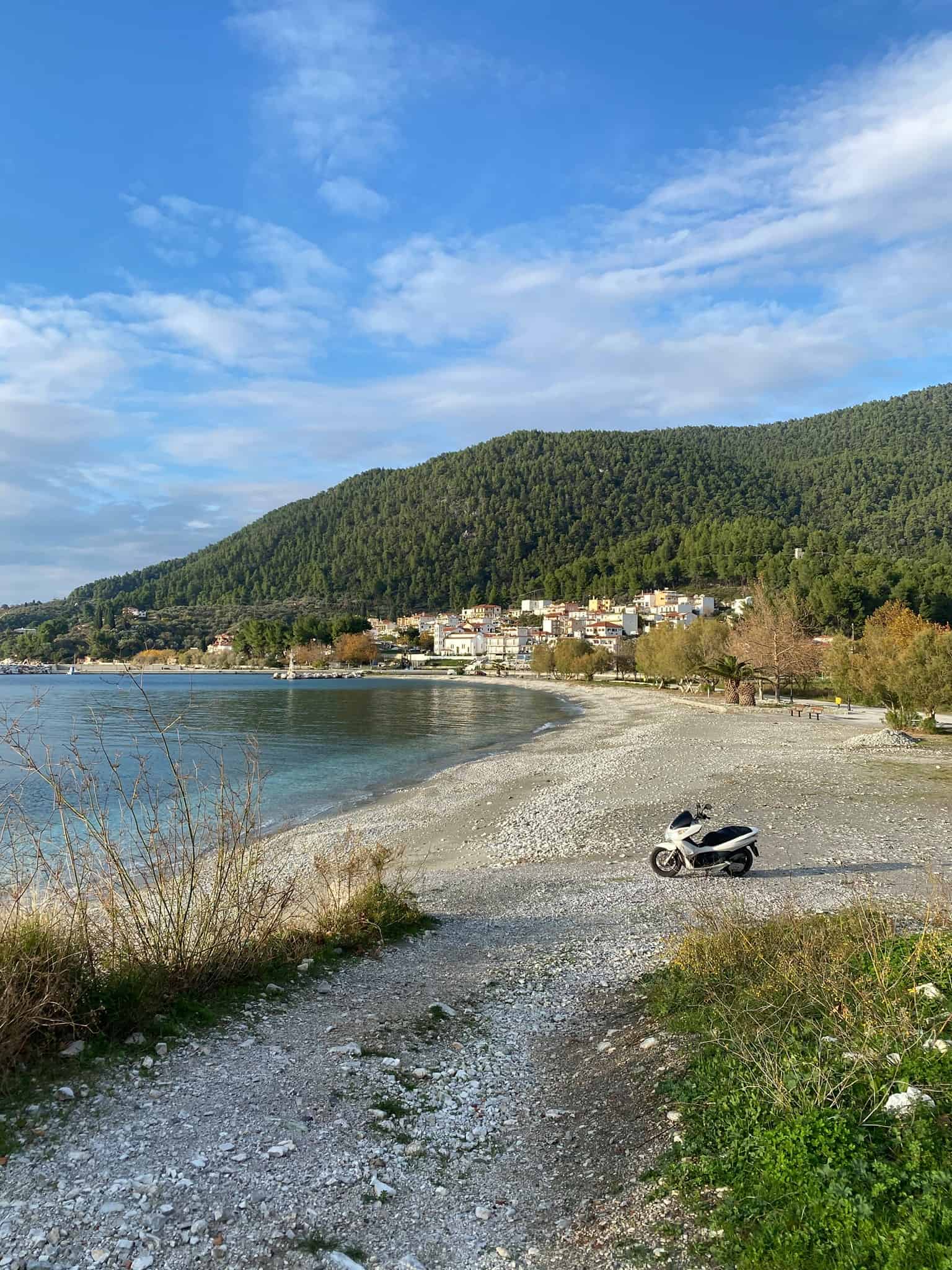 Do you have any further questions about how many Greek islands there are? Some frequently asked questions on the topic are detailed below.
Hopefully, you will find the answers you are looking for there. Otherwise, you are always welcome to reach out! 
How many major Greek islands are there?
Estimates suggest that there are as many as between 1,200 and 6,000 Greek islands. In terms of ¨major¨ islands though, around 227 are inhabited.
How many Greek islands can you live on?
If you are considering moving to Greece and living on a Greek island, you can move to any of the Greek islands that are already occupied. There are between 160 and 227 of those.
Crete, Corfu, Skiathos, Kefalonia, and Zakynthos are popular islands for expats.   
What is the wealthiest Greek island?
There are several islands in Greece where affluent Greeks and international people own homes or vacation homes, or like to spend their summers. Mykonos is probably the most well-known island that attracts a jet-set crowd and is home to luxury hotels, glamorous boutique stores, and fine-dining restaurants. 
Meanwhile, Paxos and Spetses offer a more understated elegance.
What is the nicest Greek island?
Choosing the ¨nicest¨ Greek island out of thousands is difficult and subjective. It depends on what type of thing you are looking for and what you enjoy when you travel. 
Santorini's beauty proceeds it, and the sunsets from Fira and Oia and second to none, though the island does get very crowded between June and September. If you enjoy hiking and nature, Skopelos and Alonissos can be great choices for you.
Meanwhile, if you are looking for tradition and culture, you may like Hydra, one of the closest islands to Athens.
How Many Greek Islands Are There? Parting Words
Do you need any advice or assistance on planning out your Greece trip? Please don't hesitate to drop me a comment below and I'll get back to you ASAP.
I've been based in Greece since 2017. Safe travels!
Geia sou! Melissa xo
---