Quiet Greek islands are not an oxymoron. There may be Greek islands that tourists flock to every year and which perpetually attract crowds. But at the same time, there are dozens more that are frequently overlooked.
It is estimated that there are more than 6,000 islands that surround Greece. Of those, only 220 are inhabited.
It is easy to escape the crowds if you know where to look. Better yet, you don't have to travel out of season in order to do so. 
7 of the Best Quiet Greek Islands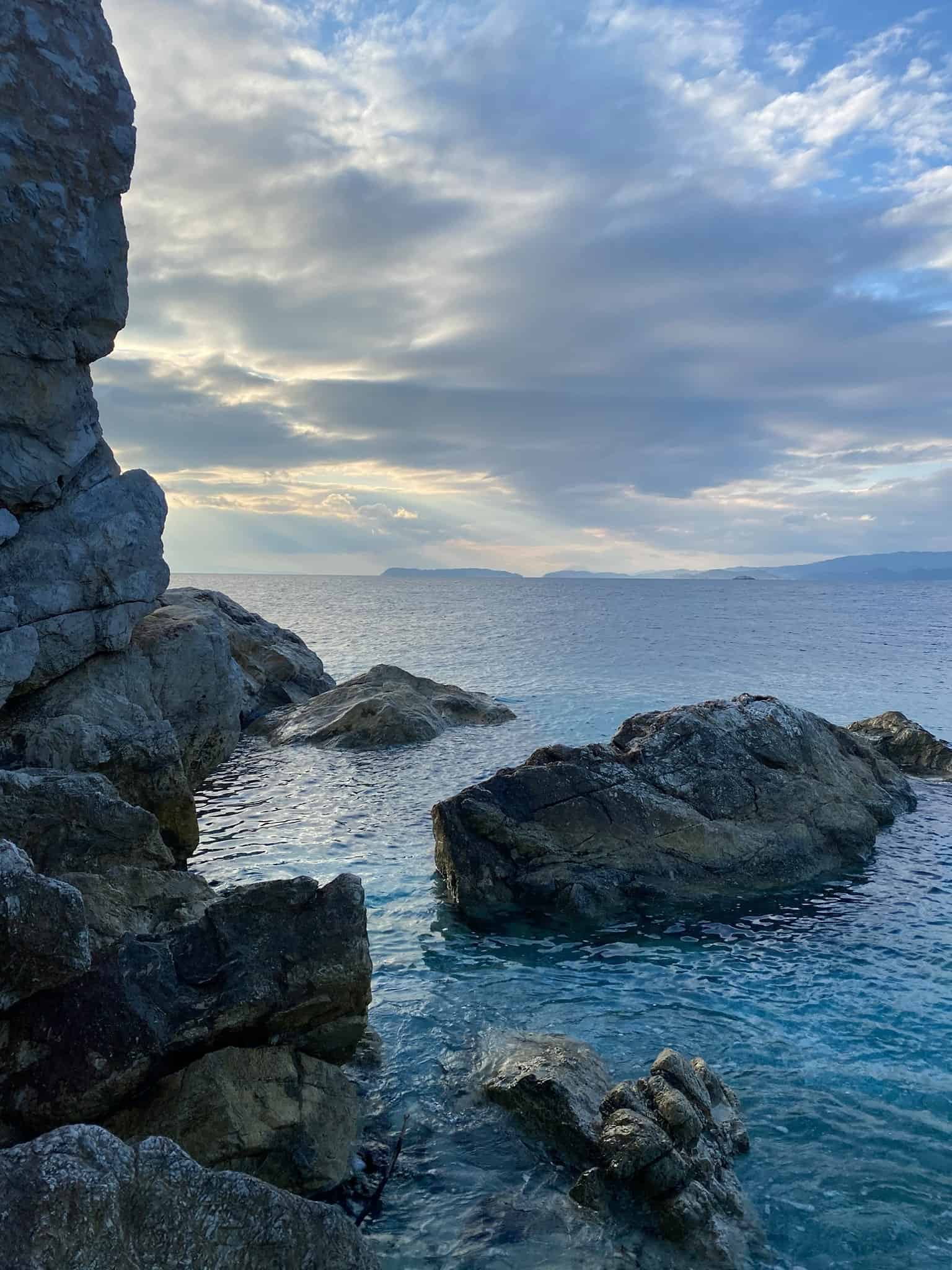 If you are seeking natural beauty, peace and quiet, and authentic cultural experiences in paradisiacal environments, you will fall in love with the lesser-known islands showcased here. They can be found in the various archipelagos scattered around Greece: the Ionian, the Sporades, the Cyclades, and the Saronic.
Full Disclosure: This article on quiet Greek islands may contain affiliate links. This means that if you opt to make a purchase through some of the links embedded on this page, I may obtain a small amount of commission. This is charged at no extra cost to you.
Skopelos 
Beautiful Skopelos is the largest inhabited island in the Sporades group. It can be found amidst the Northern Aegean, just 22km away from its popular neighbour Skiathos.
Skopelos featured as the fictional island of Kalokairi in the Hollywood movie Mamma Mia. However regardless, it has still escaped the attention of most tourists – perhaps because it is so awkward to get to.
The island capital is Skopelos town. It is a gorgeous settlement filled with whitewashed buildings, Venetian castles, quaint coffee shops, and cobbled plateias. The town was declared a "place of outstanding beauty" by the former Greek Prime Minister in 1978.
The main draw of visiting Skopelos is its undisturbed natural beauty. This is the greenest island in the Mediterranean and boasts ample hidden coves, rolling green hills, and coastlines surrounded by pine forests.
Skopelos Highlights
Where to Stay in Skopelos 
Paxos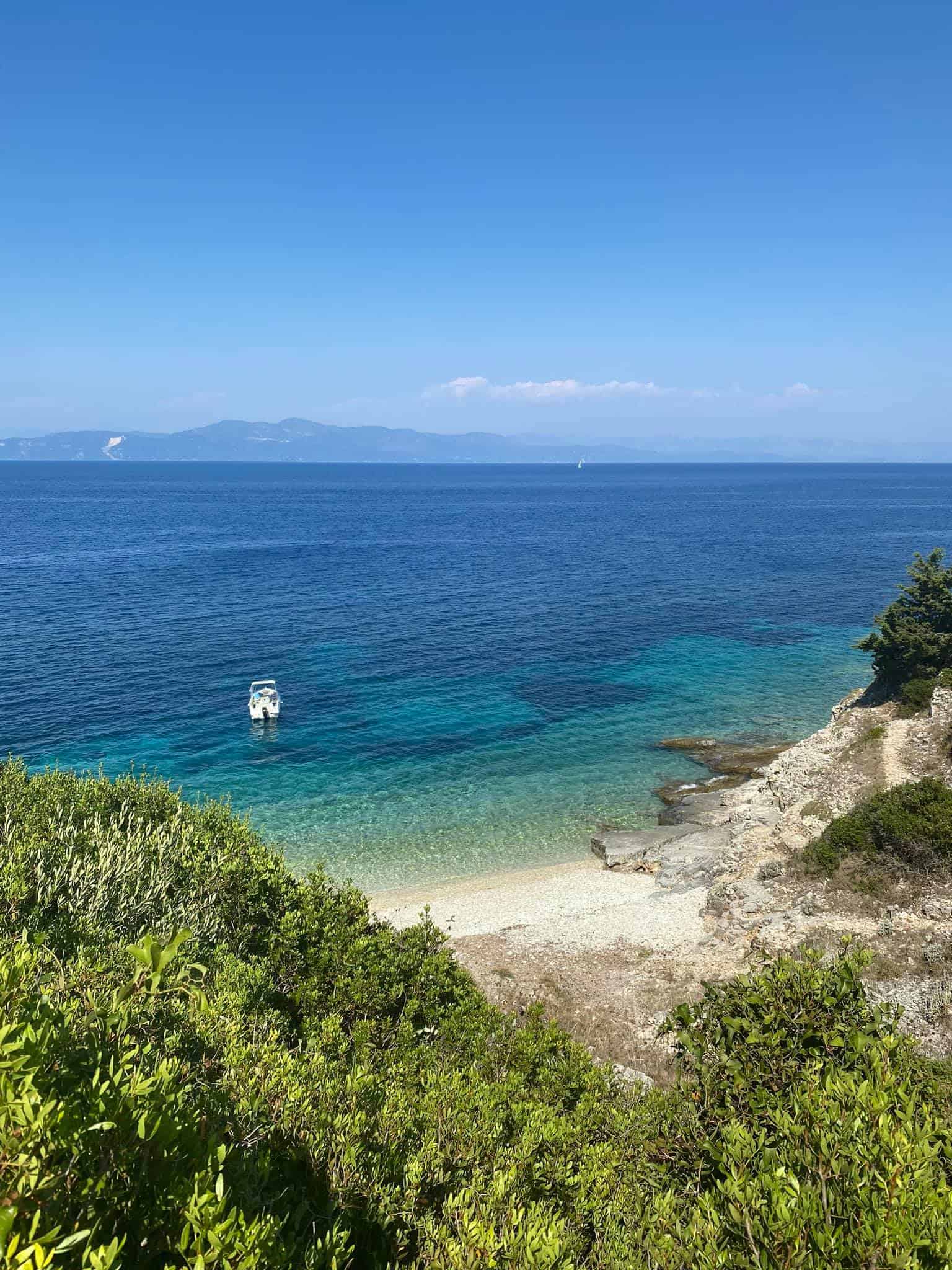 Paxos is one of the least commercial Greek islands. It can be found in the Ionian, less than an hour's journey away from Kerkyra (Corfu).
Paxos is known in Greek by its plural name: Paxi. There are two islands here: Paxos and nearby Antipaxos. The latter of which consists of two gorgeous whitesand beaches that wouldn't look out of place in the Carribean.
There are four main villages on Paxos: Gaios, Mongonissi, Lakka, and Loggos. Each has their charm and their dedicated fans.
Gaios is the island capital and a charming port town. Its narrow streets twist and turn to reveal many excellent bars and restaurants.
Each village is encompassed by centuries-old olive groves, fragrant citrus orchards, and rolling green hills. The entirety of Paxos is only eight miles in length so wherever you opt to stay you are perfectly located for exploring the island.
Paxos Highlights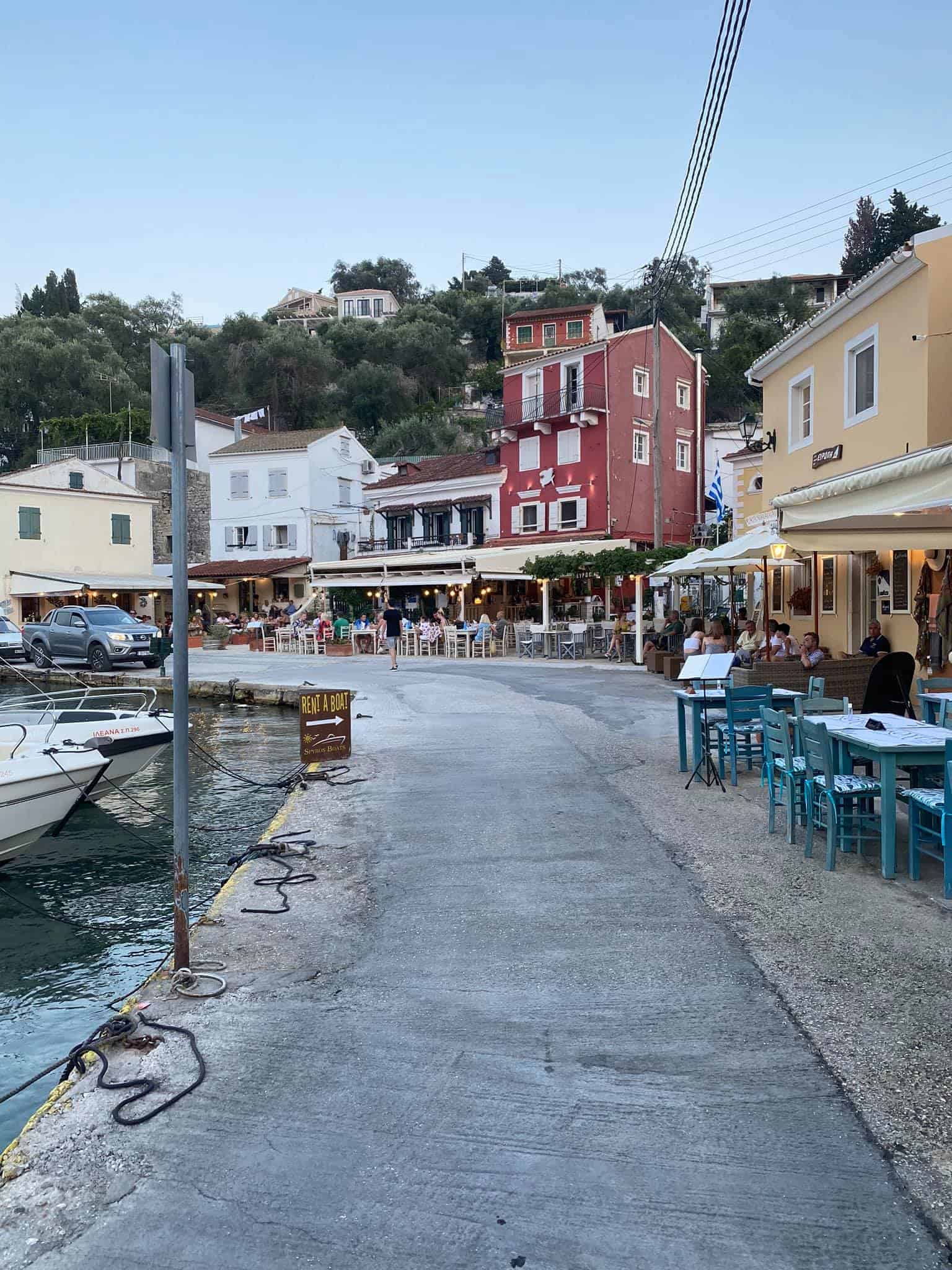 Drive from Gaios to Mongonissi, searching for secluded beaches and coves as you go


Make a dinner at Vasilis restaurant in Longos – a best loved local eatery


Sip Greek coffee by the sea as yachts sail into the harbour of Mongonissi


Marvel at the dramatic whitesand cliffs of Ermitis Bay beach


Hike to Tripitos Arch and catch a marvellous Mediterranean sunset


Enjoy the pebbled beaches of Harami and Kanoni closed to Lakka
Where to Stay in Paxos
Ikaria
Ikaria is an island in the heart of the Aegean known for its dramatic, other-worldly scenery. Like many Greek destinations, the island has roots in Greek mythology. It takes its name from Icarus – the son of Daedalus, who supposedly flew too close to the sun and fell into the sea nearby.
Ikaria is one of only a handful of places around the world that is a recognised ¨blue zone¨. Island residents have a longer than average life expectancy and one in three residents live into their nineties.
But it is Ikaria´s beauty that makes it a worthy travel destination. The island boasts wild, rugged terrain and natural scenery that remains untamed by farms and agriculture.
It is home to forested gorges, rocky moonscapes and hidden beaches with cerulean waters. There is nowhere quite like Ikaria.
Ikaria Highlights
Sample Ikarian cuisine – try soufiko, the local answer to ratatouille


Try your hand at surfing at Messakti Beach on the island´s northern tip


Swim and relax at the paradisiacal Seychelles Beach


Follow Ikaria´s hiking trails to the sanctuary of Artemis, and hidden, secluded coves


Immerse yourself in traditional island life in the villages of Christos Raches, Evdilos, Therma, Agios Kirkos, and Armenistis


Attend a religious panagiri festival during August in Ikaria
Where to Stay in Ikaria
Alonissos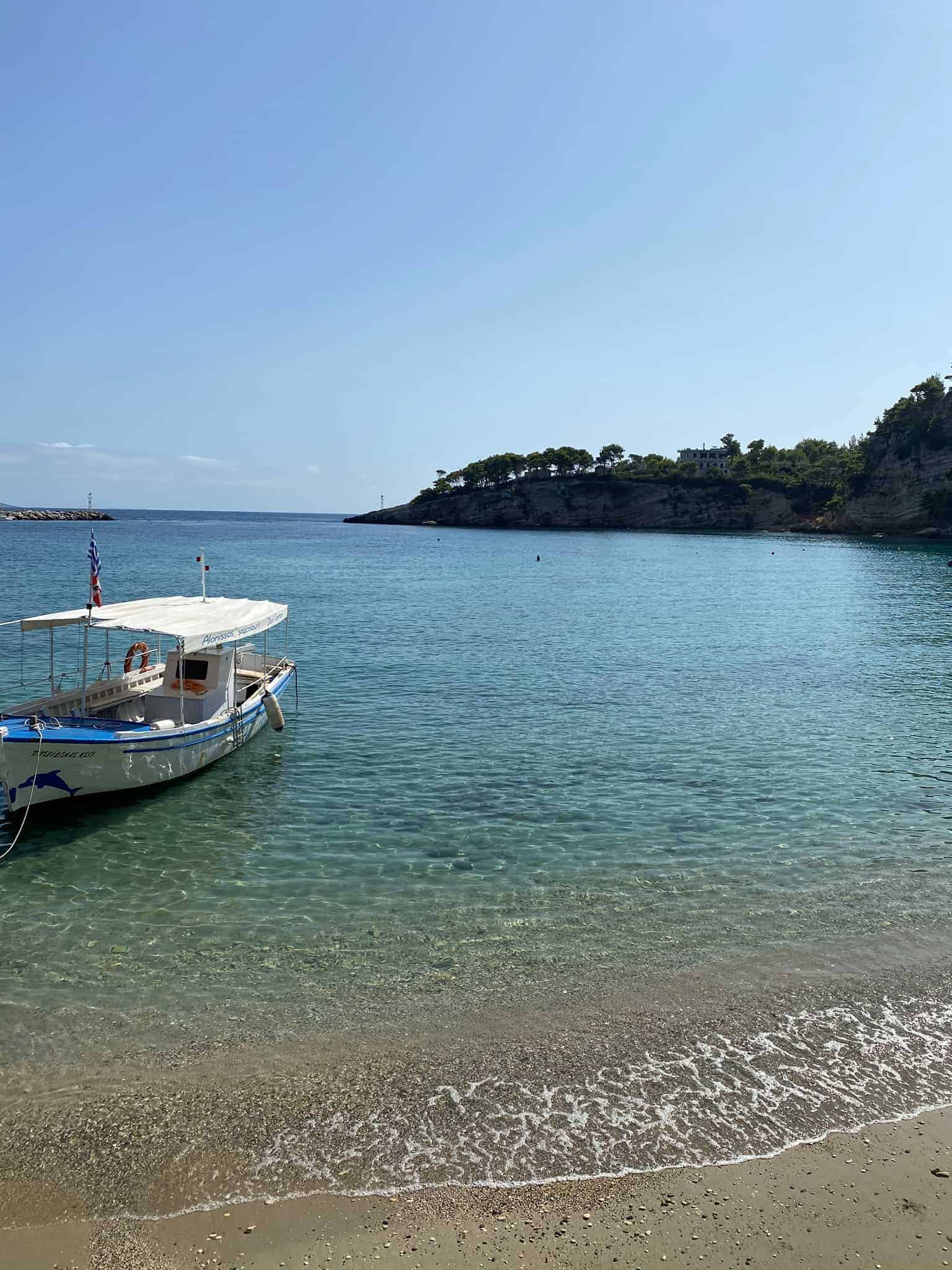 Alonissos is one of the more remote islands of the Sporades group. It is home to just over 2,000 people, the majority of whom live in the island capital of Patitiri. 
Alonissos is the farthest Sporades island from the mainland. However it is well worth the effort to get to.
Neolithic ruins have been found around the island, suggesting that it was the earliest to be inhabited in the area. The entire region is protected by the National Marine Park of Alonissos.
The northern part of Alonissos is characterised by steep, rocky cliffs. Meanwhile the east is lined with turquoise bays, and pebbled and sandy beaches.
Alonissos Highlights
Follow the old donkey trail from Patitiri to the abandoned old town ¨Chora¨


Enjoy a Greek coffee by the port in Patitiri


Hike through the pine trees to the scenic Agioi Anargyroi church on the island's west coast


Rent a boat and sail out to nearby uninhabited islands


Snorkel or Scuba dive off Alonissos' coast
Where to Stay in Alonissos
Lemnos
Lemnos is an off the beaten path Greek island in the North Aegean sea. It can be found east of the Sporades group, not too far from Limnos and the Turkish coastline.
Lemnos flies under the radar – perhaps owing to its distance from Athens and the mainland. But the few tourists that venture here find an abundance of history, culture, and jaw-dropping natural scenery.
Lemnos Highlights
Visit Ancient Kavirio – a 6th century temple linked with mysterious worship rituals


Enjoy panoramic views from the hilltop castle above Myrina, the island capital


Relax at the organised beaches of Plati, Romaikos Gialos, and Riha Nera


Unwind on the secluded eastern beaches of Keros and Zematas


Organise a tasting at one of the island´s wineries
Where to Stay in Lemnos 
Spetses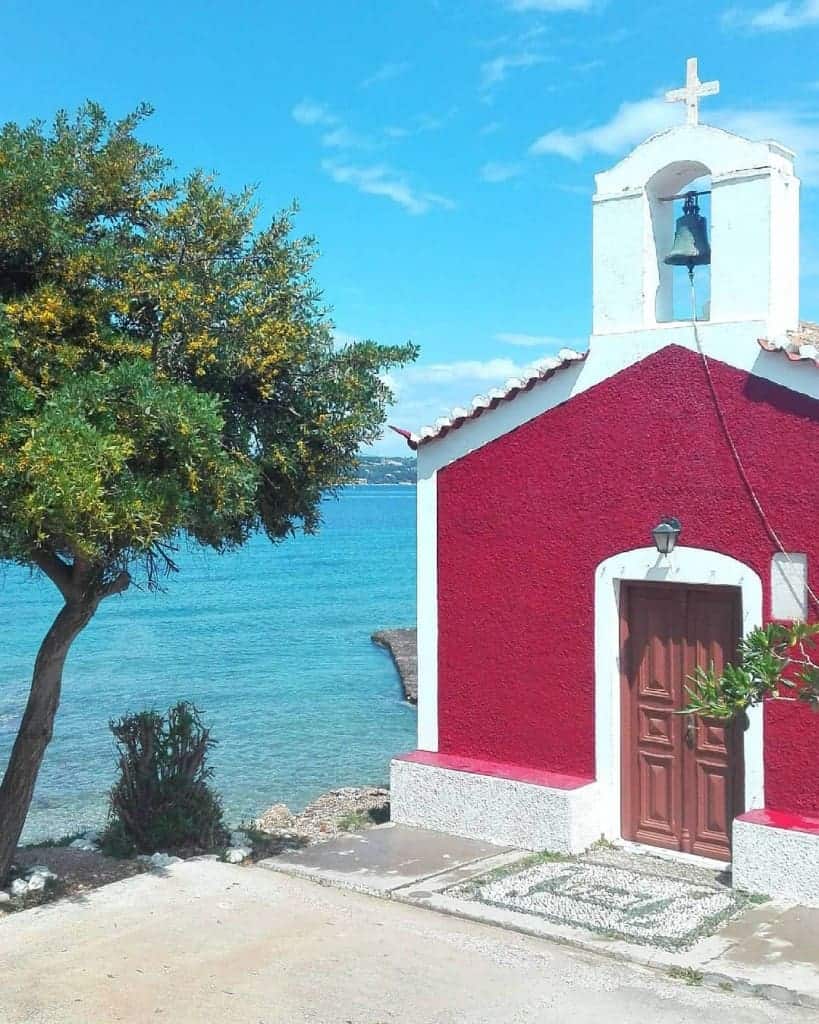 Stunning Spetses is an upscale island in the Argolic Gulf. It is just a stone's throw away from the Saronic, and can be reached within a couple of hours journey from Athens.
Many of the Athenian jetset have holiday homes in Spetses and will venture here during the summer months, or for long weekends throughout the year. Despite its increasing popularity, Spetses remains a peaceful retreat and an opportunity to get back to nature.
The majority of the island's residents live close to the port at Spetses town. Outside the town limits, Spetses is essentially one big national park.
Spetses' picturesque harbour is lined with bougainvillea-clad 18th century mansions, and chic cocktail bars. The remainder of the island is rugged and wild, boasting hidden woodland churches, secluded beaches, and pine-clad hiking trails.
Cars are not permitted on Spetses. The best way to get around is by renting a bicycle or an ATV.
Spetses Highlights
Hike to hidden beaches and secluded monasteries nestled deep in the woodland


Visit Bekiris cave


Sink your toes into the sand of Agia Paraskevi, Agioi Anargyroi, and Zogeria beaches


Participate in the ¨Bouboulina¨ festival on the 8th September


Walk from Spetses town to the old harbour ¨Baltiza¨
Where to Stay in Spetses
Folegandros 
Folegandros is often overshadowed by its popular neighbours: Santorini and Paros. It is far from the main tourist trail in Greece but is one of the best quiet Greek islands to visit if you hope to immerse yourself in nature.
The island was named after King Midas´ son Folegandros and is home to just 700 people. Countless trails weave through the rugged island scenery and take you to the beaches of Agali and Katergo. Folegandros is one of the best places for hiking in Greece.
Folegandros Highlights
Take an evening stroll around the Chora


Explore the winding passageways of Kastro


Take a boat to Katergo beach


Climb up to Panagia church and revel in the views from the top


Swim and snorkel at Agali beach


Trek to the hidden beach of Galifos Beach


Sample Folegandros specialty dishes at Ano Meria village
Where to Stay in Folegandros
Anemomilos Boutique Hotel
Parting Words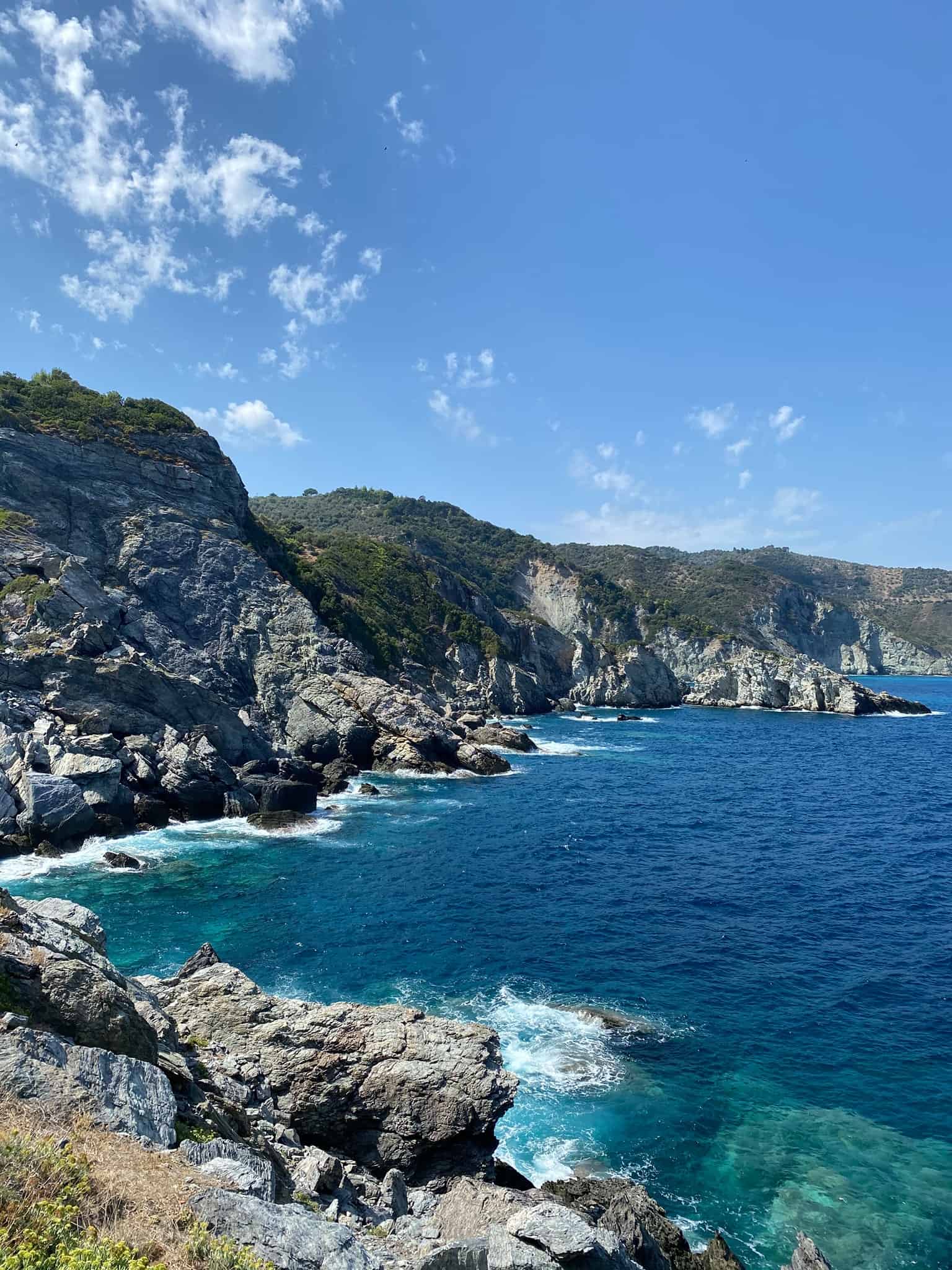 Do you have any additional questions and queries about finding quiet Greek islands? Please don't hesitate to reach out to me.
I have lived in Greece since 2017. I am happy to assist with any questions you may have.
Safe travels! Geia sou! Melissa xo
---