Athens nightlife is second to none. The Greek capital has a little something for everyone – whether you are looking for eccentric-themed speakeasies, chic cocktail bars, rooftop hangouts, or raucous underground techno clubs.
Exploring the Athens nightlife scene and discovering the best bars in Athens is just as deserved of being a part of your Athens itinerary as visiting the city's archaeological sites and ruins. Not to mention, experiencing Athens by night allows you to experience another side of the Greek capital.
Athens Nightlife:
The Best Bars in Athens
Athens may seem like just a gritty, edgy city at first glance. However, once you know where to look, you will uncover a world of elegant cocktail bars and jazz lounges tucked away from the prying eyes of tourists.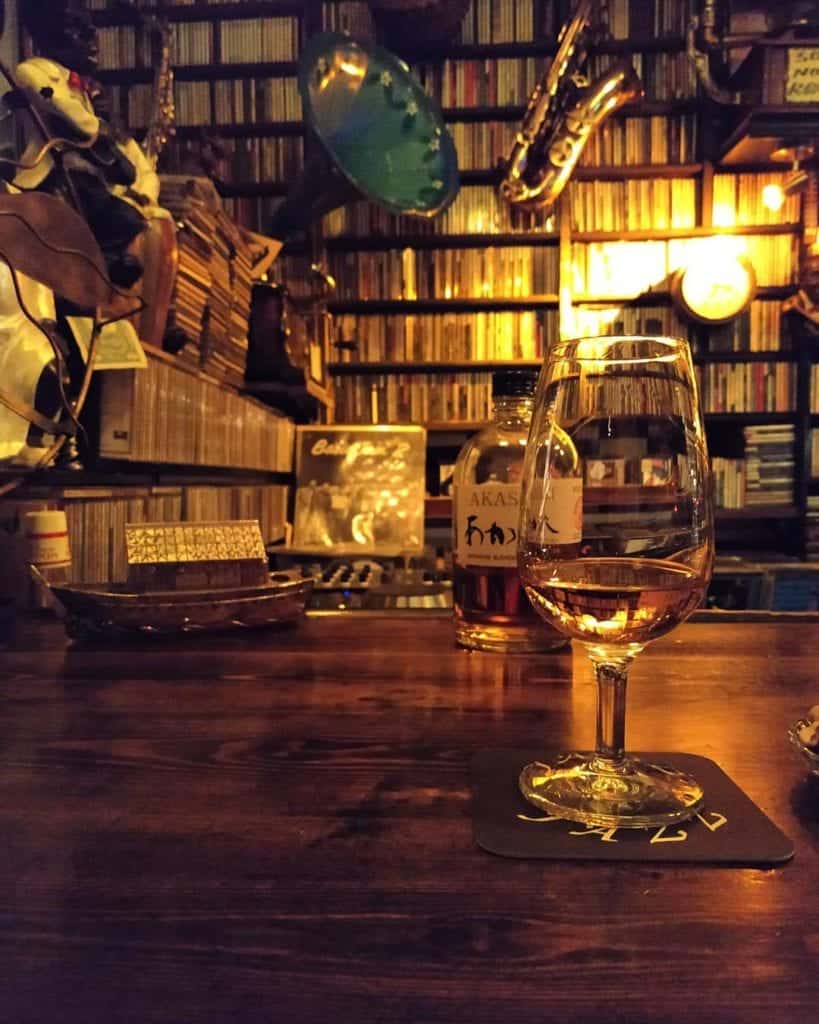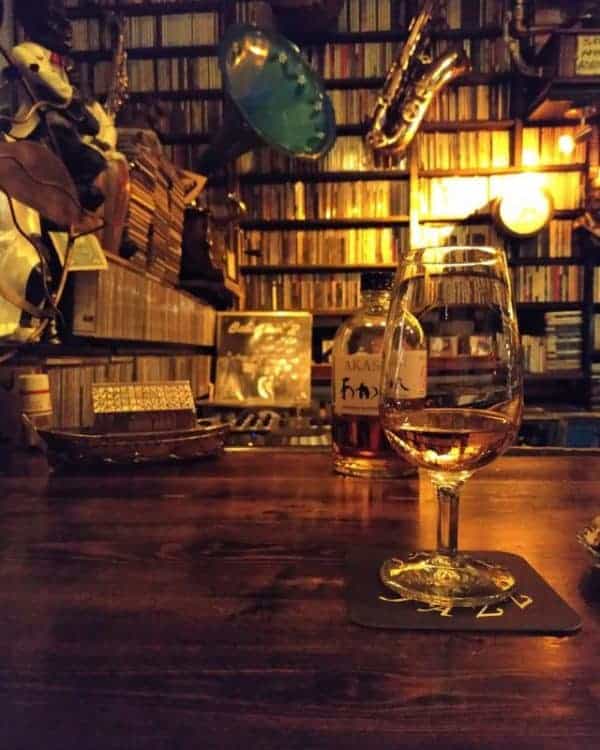 Athens Nightlife: 27 of the Best Bars in Athens
The Athens nightlife suggestions are scattered across all neighborhoods in the city. As such, you don't have to venture far for an evening tipple or 75 at one of the best bars in Athens.
Most first-time visitors to Athens opt to base themselves in central Athenian districts such as Monastiraki, Makrygianni, Syntagma Square, and Psiri. These neighbourhoods place you right in the heart of the action and within a short walking distance of some of the best bars in Athens.
That being said, if you want to experience a night out in Athens like a local, don't write off some of the districts that are a little farther out from the historic centre either. Visiting hole-in-the-wall type bars out in Vyronas, Pagrati, or the Mets can make for some of the best opportunities to meet and mingle with Greek locals.
SUPERFLy
Where: Empedokleous 28
SUPERFLy is an Athens institution. It can be found in the heart of Plateia Varnava: one of the most happening squares in Athens.

Stop by here on any Friday or Saturday evening and you will quickly discover that Varnava is one of the most popular rendezvous points for Athenians living in the southern suburbs. Locals often bring their own cans of beer or bottles of wine and hang out in the square with their friends.
It's one of the best places to be at weekends if you're young, hip, and Athenian. SUPERFLy is an eclectic vintage-themed bar in the heart of this square.

When you step inside, you feel as though you have hopped in a Delorean and been transported back to the 80s. The entire place is kitted out with vintage furnishings.
Retro movie posters and old vinyl records adorn the walls while 1980s pop favourites and classic rock plays out at a bass-thumping volume. Patrons are greeted with a welcome shot and with each cocktail purchase, you are given a little box of warm, fresh popcorn.
The 7 Jokers
Where: Voulis 7
The 7 Jokers has been an Athenian favourite for as long as anyone can remember. It is unassuming and nonpretentious.

Stop by anytime and you will be greeted with a laidback, welcoming crowd and rock and roll music playing out through the premises. The old wooden bar with its perfectly arranged glass bottles feels like something from a bygone era.

The decor here in general is very eccentric. As you scan the room while you wait for your cocktail to be prepared, you will find something bizarre and interesting at every angle.

Human-sized puppets dangling from the ceiling? Why not! Tribal masks from Africa? Sure.

You can get everything here from draft beer to outlandishly named cocktails. Remember that this is an Athens favourite mind you, so the 7 Jokers is almost always jam-packed.
Che Cucina Y Barra Sudamericana
Where: 151 Karaiskou street, Piraeus

When you step inside the unassuming doors of a grand, neoclassical building in gritty Piraeus, the last thing you expect is to be magically transported to the vibrant, colourful culture of Latin America. But that is exactly what you get if you stop by Che Cucina Y Barra Sudamericana for a drink or three.

This place is both a bar and a restaurant. However, you can, of course, stop by just for drinks.

This is your opportunity to experiment with various blends of mezcal and tequila without having to travel all the way out to Mexico. The innovative cocktail menu here is the brainchild of bar manager George Filippidis.

Expect unique mixology that you cannot find anywhere else, with blends that showcase the best flavours of Latin and South America. Not sure what to order?

The bartenders will rustle up a cocktail specifically to suit your palette. Best of all, you can enjoy this unique environment – among hand-painted tables, Latin-inspired street art, and Spanish music.
Mockingbird's Bar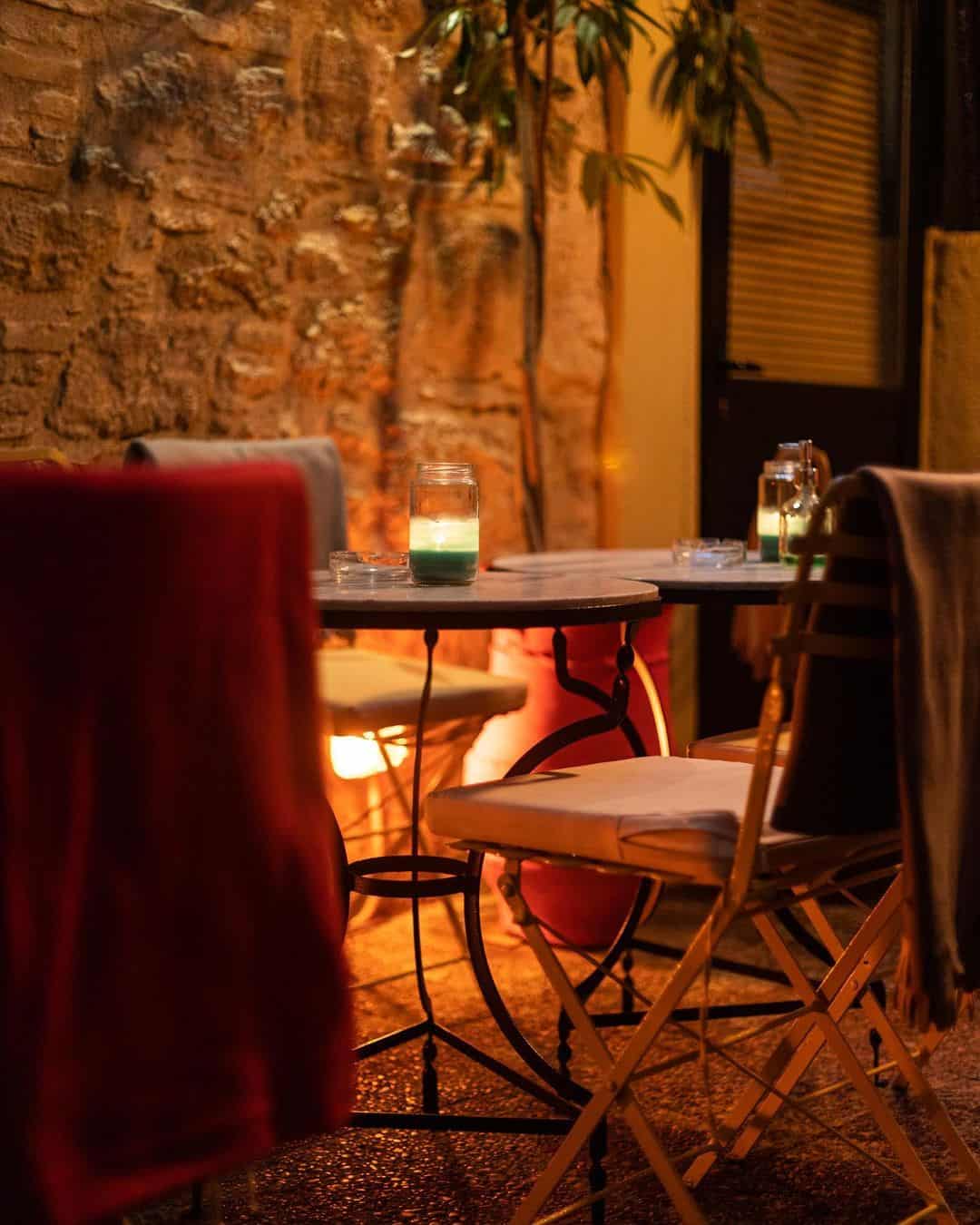 Where: Sokratous 23, Chalandri
If you don't live in Athens, you probably haven't heard of Chalandri nor do you have any reason to visit it. This Northern Athenian suburb has been around since ancient times when it was called Flya.

It is an upscale residential district and locals will often head here if they want to enjoy an evening out somewhere chic and sophisticated. If you want to experience Athens nightlife somewhere where there isn't a single tourist in sight, head to Chalandri.
Of all of the lovely bars in Chalandri, Mockingbird's is one not to miss. The bar is set inside a renovated stone house from the 1920s and was the brainchild of three childhood friends.

Konstantinos Kolokotronis is one of the Mixologists here. He is a Greek bartender that has won awards for his excellent drinks concoctions so you know you are in good hands if you head here on a Friday night.

A selection of light bites and bar snacks are available to munch on while you drink. Mockingbird bar supports Greek independent businesses and purchases its ingredients from small local producers.

If you want to spend an evening out in Chalandri, the most convenient option is to take a cab from the city centre. Download taxi BEAT on your phone. This is the Greek answer to Uber and the best way to secure a cab in Greece.
The Bank Job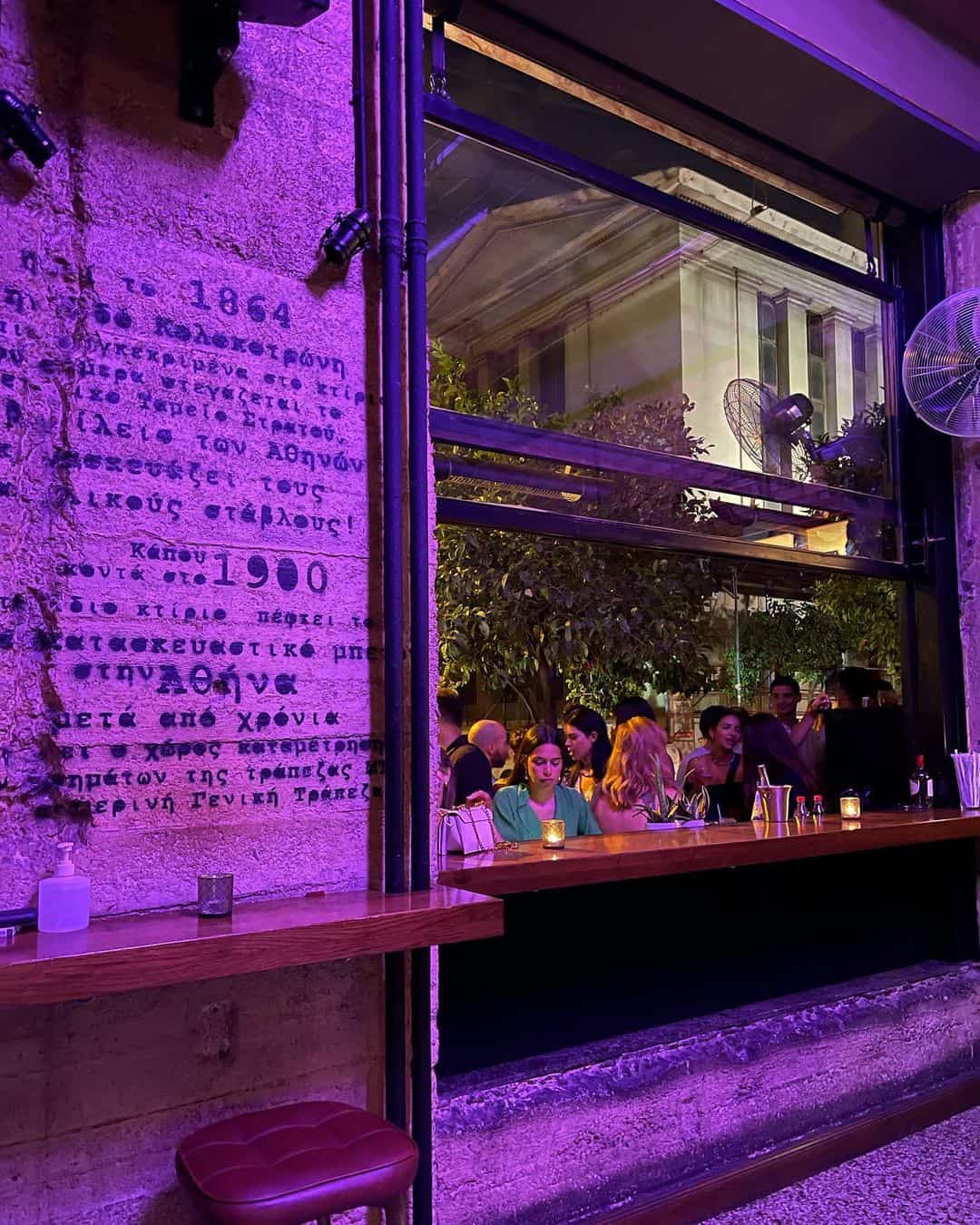 Where: 13 Kolokotroni

There are a ton of bars scattered along Kolokotroni street, all vying for your custom. But there is one that stands out from the crowd: the Bank Job.
This place is perpetually crowded and yes, it can be difficult to get a seat. But that's all part of the fun.

The DJs here play Greek and international hits and this is a good place to dance as the night goes on. The bar is known for its excellent cocktails which are all presented in artistic and thoughtful ways.
MoMix Bar Kerameikos (Molecular Mixology)
Where: Voutadon 36
Ordering up delicious cocktails is great but, where's the fun in having a standard-looking drink already prepared for you? Head over to MoMix bar in Gazi/Kerameikos and you will be presented with an assortment of vials and syringes so that you can blend your own.

Almost everything on the menu here is either smoking or bubbling and wouldn't look out of place in a laboratory. The presentation of the drinks here is unparalleled without compromising on the flavour. This is one of the first of this kind of bar to open in Greece.
The Clumsies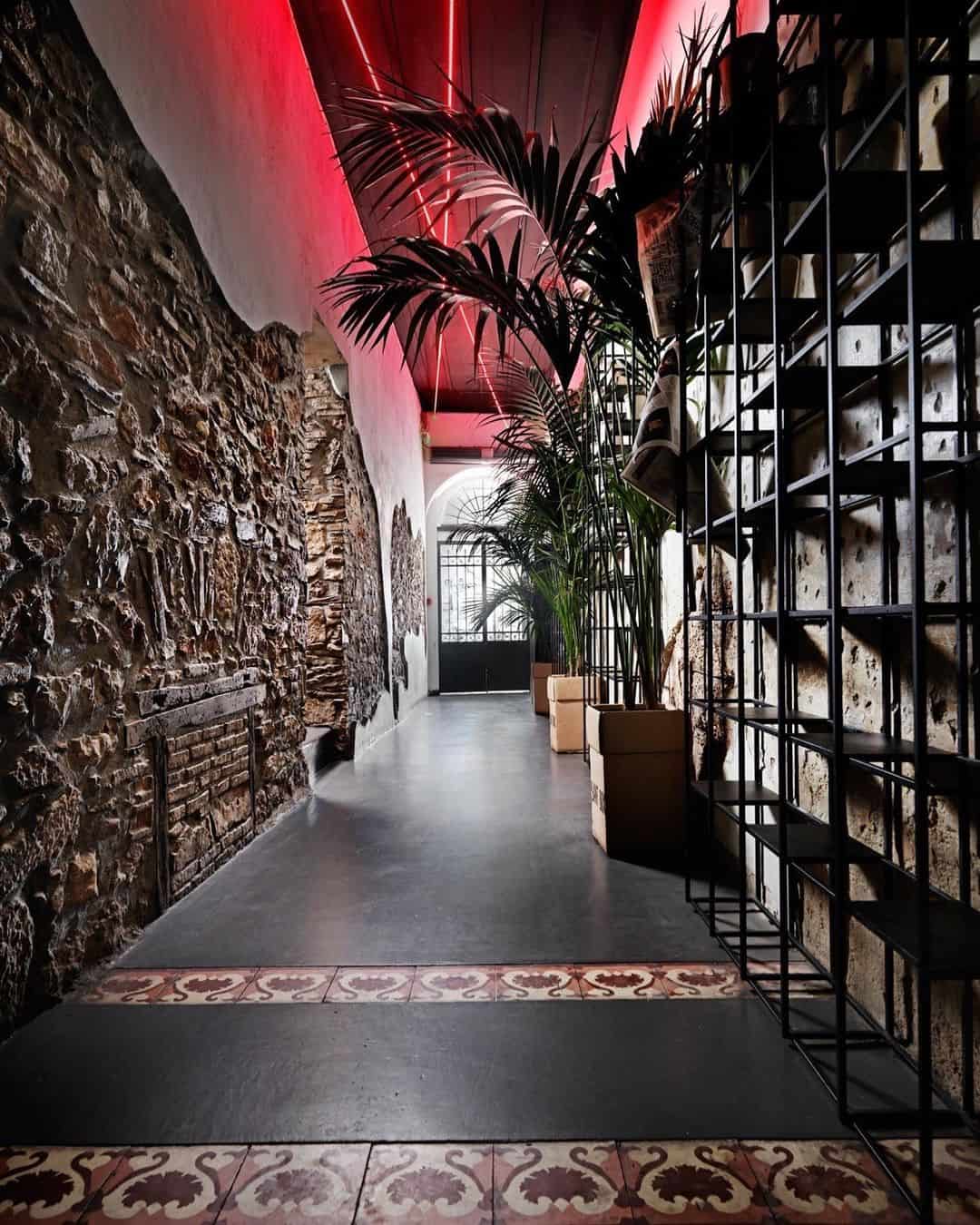 Where: Praxitelous 30
The Clumsies is an award-winning bar in the heart of Psiri, Athens. It was recently (2020) recognised as being one of the very best cocktail bars in the world, which speaks volumes about the quality of the drinks produced here.
The all-day bar is operated by acclaimed bartenders Vassilis Kyritsis and Nikos Bakoulis. Their cocktails place twists on classic cocktails to make them quintessentially Greek or innovative.
Some of the blends sound almost as though they shouldn't work, and yet they do. As a frame of reference, order yourself a "Nostalgia".
This is a Clumsies own Greekified twist on an old-fashioned. This rum-based concoction combines biscuit, hazelnut, and Greek mountain tea (Tsai vou vounou).
Couleur Locale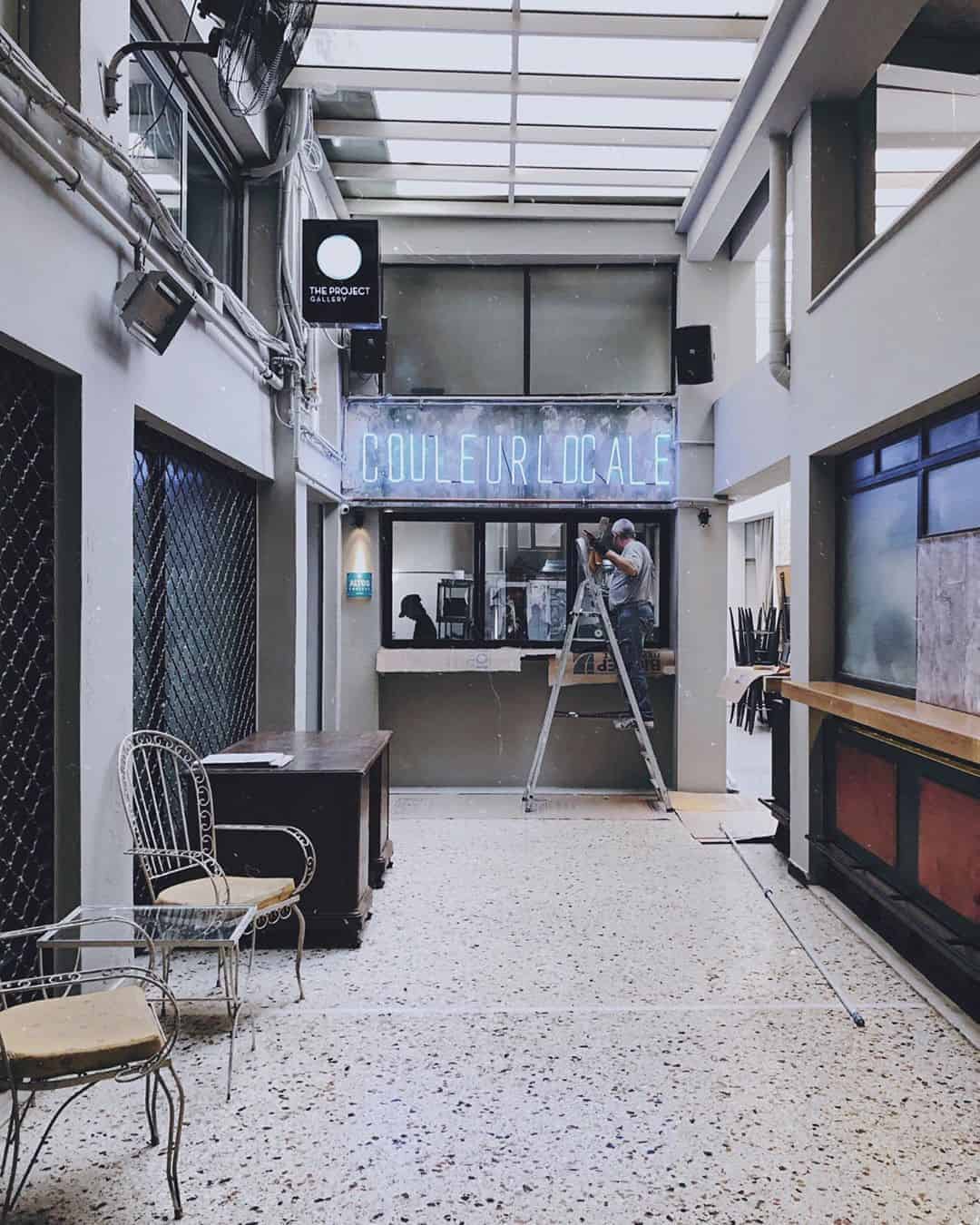 Where: Normanou 3, Athina 105 55
Couleur Locale is one of the best alternative rooftop bars in Athens. To reach it, hop on board the metro to Monastiraki station.
When you exit the platform, walk down Ermou street until you approach the alley of Normanou. Turn left into the alley and you will see a second-hand furniture store on your left where old, unloved armoires and pine tables are stacked on top of each other in a haphazard fashion.
This marks the entrance to Couleur Locale. Upon first impression, this seems like an area that you would want to avoid.
You would probably never stumble across this place unless you specifically knew it was there. However, step inside the old-fashioned elevator, press the button for the rooftop, and wait as the doors open.
Here, you are greeted with one of the most incredible hidden rooftop bars in the Greek capital. By night, house music plays out over loudspeakers and classic cocktails are prepared by some of the best Mixologists in Greece.
However, Couleur Locale does also operate during the day and can be a great place to stop by for a mid-morning coffee.
By the Glass
Where: Souri 3, Athina 105 57
Athens' centrally located "By the Glass" is an upscale wine bar that exudes elegance and sophistication. At weekends, it's hard to get a table here without a prior reservation.
Despite attracting a well-heeled crowd, By the Glass boasts an incredibly friendly and attentive table service and no air of pretension. The main draw of coming here is the bar's extensive wine menu.
Exquisite wines sourced from across the world can be enjoyed by the bottle or by the glass, as the name suggests. The seasonal lists are updated regularly and the in-house sommeliers can aid you in choosing a tipple that best suits your palate.
Wine choices are plentiful, and the wine list itself could be compared to a bible on account of its thickness and extensive nature! One of the highlights of By the Glass is the numerous wines that are sourced from local vineyards.
Greek wines are not very well known internationally yet they are locally beloved. Some of the tipples that you can find here are only available within Greece.
By the Glass is consistently named as being one of the best bars in Athens by numerous magazines and media sources. After you visit, you will note that it isn't difficult to see why.
Jazz in Jazz
Where: Dinokratous 4, Athens
Jazz in Jazz is without a doubt one of Athens' most charming places to spend an evening. It awaits on the corner of an unsuspecting residential street in upscale Kolonaki,
The quaint jazz bar transports visitors back to 1920s New Orleans. Here you will find saxophones, jazz memorabilia, and black and white photos decorating the walls.
Order up a classic cocktail and enjoy the most elegant of journeys back in time. The bar itself is tiny.
With just a handful of tables, it feels more like sitting in someone's living room than a buzzing Athens nightlife spot. The smooth rhythms of Miles Davies and Thelonious Monk play out over loudspeakers as you catch up with friends.
Jazz in Jazz attracts a sophisticated crowd of all ages. This is one of the best bars in Athens for a local experience away from tourists.
Six D.O.G.S
Where: Avramiotou 6-8, Athina 105 51
Six D.O.G.S is a fun place to hang out in Athens at a weekend, particularly if you like live music. The popular haunt is open all day and all night.
You can stop by for a relaxed coffee in the afternoon, or a few beers at night. Six D.O.G.S hosts live music, DJs, and live cultural events and exhibitions.
In recent years, a lot of techno musicians have performed here. However, the hangout has something for every taste and often hosts different live musicians from a variety of genres.
The Margi Pool Bar at the Margi Hotel
Where: The Margi Hotel 11 Litous Street, Vouliagmeni
The Margi Hotel is one of the most exclusive boutique hotels in all of Greece. Its founder, Dr. Yiangos Stavridis is recognised as being one of those that founded the concept of the Athens Riviera.

Staying here is the ultimate indulgent experience. However, even if you are not spending the night, you can stop by the Margi Pool Bar.
The Margi pool area is decorated with private cabanas, beautiful bougainvillea flowers, and gorgeous olive trees. This is the place to see and be seen in Vouliagmeni.
Lounge on one of the sunbeds here after the sun goes down while you enjoy an expertly blended cocktail or an ice-cold beer. World chill-out music plays over the speakers, and the bar is open until the early hours of the morning.
The Galaxy Lounge at the Hilton Hotel, Athens
Where: The Hilton Hotel, Leof. Vasilissis Sofias 46, Athens
The Galaxy Bar atop the Hilton Athens was voted as being the absolute best rooftop bar in the world. When you arrive, it's not difficult to see why.
Enter the elevator in the hotel lobby and ascend to the 12th floor of the elegant Athens Hilton Hotel. Up here you can enjoy incredible views out across to the Acropolis.
The view is particularly special after sunset as the Parthenon is illuminated by hundreds of twinkling lights and shimmers beneath a canopy of stars.
Sitting outside on the balcony and admiring the 360-degree panoramas of downtown Athens is the best experience here. However, the interiors of the bar are just as spectacular.
Plush furnishings, decadent chandeliers, and marble floorings combine for the ultimate evening of glitz and glamour. Beers start from 8 euros and cocktails from 18.
It's pricey, sure, but you are paying for the experience. This is one of the best bars in Athens for city views.
Baba Au Rum
Where: Klitiou 6, Athina
Baba Au Rum is a bustling Athens nightlife spot that was awarded the title of being one of the 50 best bars in the world. It offers a rewarding experience for the well-traveled cocktail drinker.
The bar's menu features an international selection of beverages with the main focus being on rum-based concoctions. Everything from Japanese beers to Italian wines is featured inside.
The bar's globetrotting owner takes the best recipes that he finds on his travels across the globe and brings them right back to Greece. Baba Au Rum attracts a hip, sophisticated crowd.
Its central Athens location means it is a happening spot every day of the week. Even if you stop by on a random Tuesday night, you might find that the bar is so busy that revelers spill out onto the streets.
CV Distiller
Where: 115 28, Chatzigianni Mexi 7, Athens
CV Distiller is an elegant spot on the Athens nightlife scene. The bar specialises in serving up whiskeys, rums, and cocktail blends that feature these spirits. It sits just on the outskirts of Athens' Pagrati district.
Lined along the walls are over one hundred different types of rum ready for sampling. With luxurious mahogany decor and exposed brick walls, the bar's interiors are just as chic as the crowd that it attracts.
Tazza All Day Bar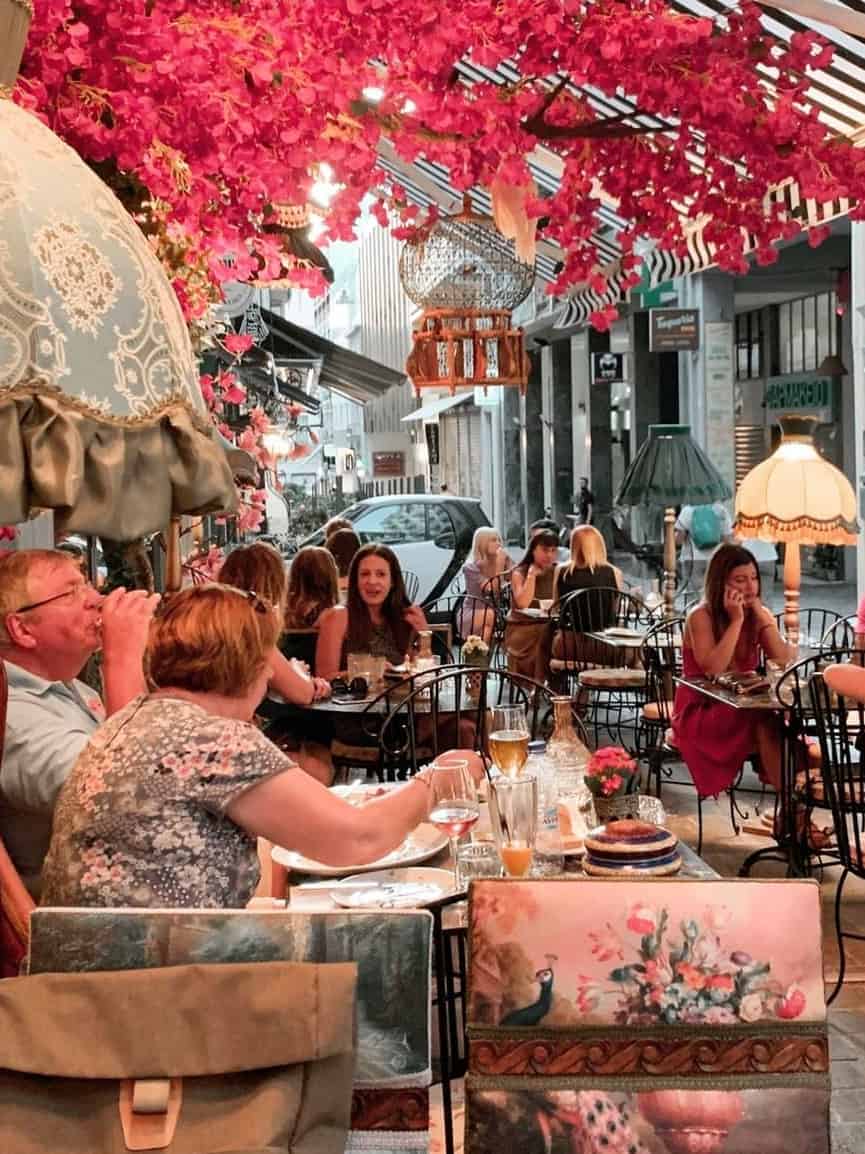 Where: Petraki 5, Athina, 105 63
Quirky. Kooky. Eclectic. All of these synonyms can be used to describe the atmosphere at Athens' Tazza All Day Bar.
The bar is located just off Syntagma square, making it a popular drinking hole for locals and tourists alike. Tazza has an ambiance reminiscent of the Mad Hatter's tea party.
All food and beverages ordered here are served on fine china and obscure lampshades of assorted sizes and colours hang from the ceilings.
Reservations are highly recommended during the evenings – especially at weekends and in the summer months. Drinks menu aside, Tazza doubles as a Bistro and serves up a range of sumptuous Greek and Mediterranean cuisine.
Vinarte
Where: Maragkou 18, Glyfada
Vinarte is a wine lover's paradise located in Athens' stylish Glyfada district. This specialty wine bar boasts a wine list so vast that it would take months to sample every available option.
Wines from around the world have been expertly sourced by Vinarte's resident sommelier to offer a little something for every taste palette. You can find everything here from fine Italian wines to local Greek blends.
Plates of pasta and other Italian recipes are also served here. They make for the perfect pairing with your bottle of red.
It is also possible to indulge in a degustation and a tasting menu here too. This is perfect if you enjoy sampling a variety of different foods and wines when you travel!
Drunk Sinatra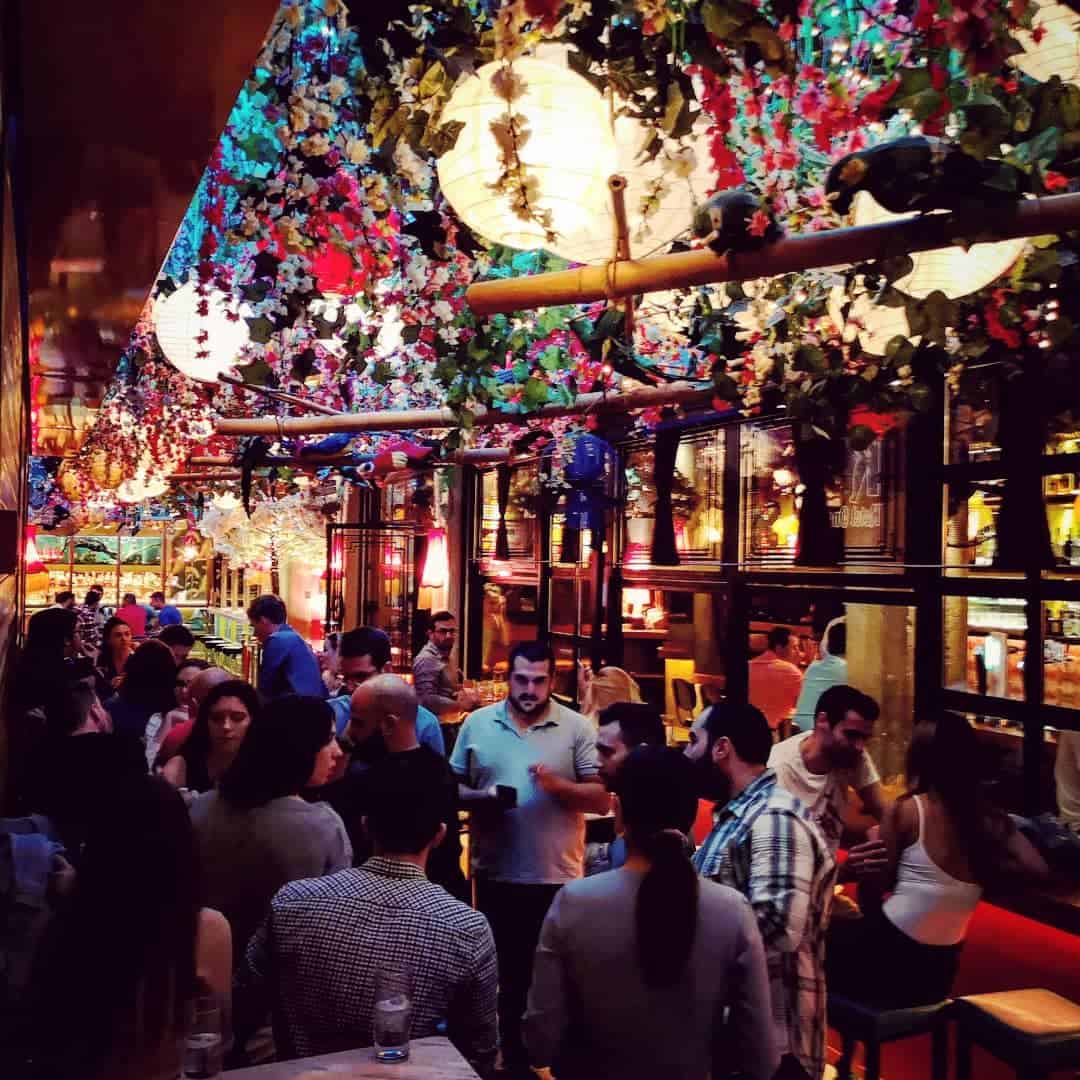 Where: Thiseos 16, Athina
Drunk Sinatra is a quirky cocktail bar that has been lovingly decorated with eccentric and vintage stylings. It is a favorite hangout spot among Athenians.
Photos of the namesake rat pack singer beam from the walls, and a blend of jazz, soul, and bossa nova songs echo through the bar. Expect the bar to be jampacked whatever day of the week you stop by.
Drunk Sinatra serves up a diverse cocktail menu. Everything from classic cosmopolitans, to the bar's own unique recipes, can be found here.
Kain
Where: Anapafseos 22, Athina 116 36
Kain is a tiny bar that is no bigger than the size of someone's living room. It is set a little way out of the centre – in the leafy Mets district of Athens that few tourists even know exists.

This is arguably one of the most beautiful all-day bars in Athens. For many people, Kain is their local.

This is a place where people meet their friends for after-work beers every Friday or spend their afternoons typing away on their laptops. It is home to a friendly, welcoming crowd and is something of a home-away-from-home for many Athenians.

The interiors of Kain are cosy and charming. Think eccentric wall murals paired with vintage, shabby-chic decor.
Meanwhile, enjoying al-fresco-style drinks outside is just as pleasant. Kain occupies the corner of tree-lined Anapafseos street. This is a perfect spot for people-watching, whatever time you stop by.
Point A Cocktail Bar
Where: Rovertou Galli 4a ·
There are plenty of bars in Athens that boast views over the Acropolis. However, not all of them are created equal.
A for Athens and Athens 360 have their charm, sure. However, their central Monastiraki location means that it's mostly tourists that stop by here, rather than Athenians.
Point A (also sometimes referred to as "Acropolis Point" is one of the best bars in Athens. It is a rooftop cocktail bar with a twist.
Free tapas dishes are served with every cocktail that you order. For instance, order a mastiha-infused Greek cocktail, get some handmade loukoumades.
Order an espresso martini, receive a plate of tiny Greek pastries and spanakopitas. Come for the view.
Stay for the tapas. Seeing what treats you will be presented with next is all part of the fun.
Little Kook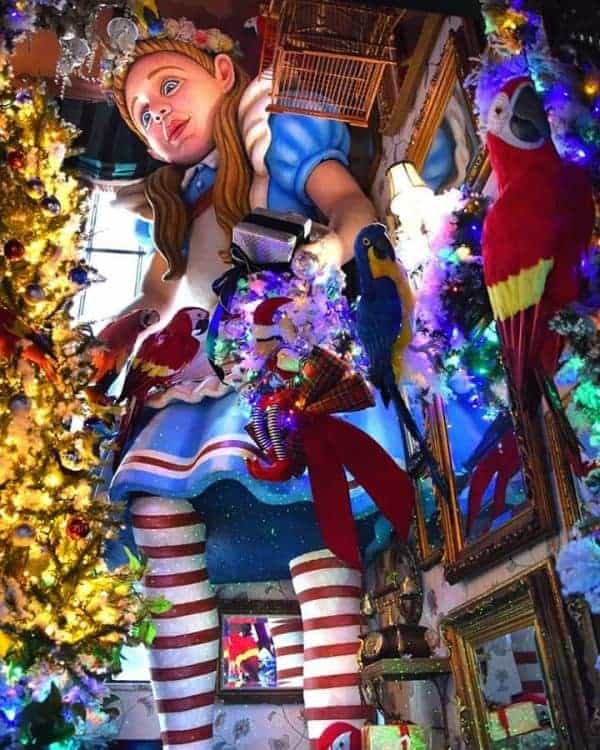 Where: Karaiskaki 17, Athina 105 54
Little Kook is an adorable themed bar in the heart of Athens' Psiri district. By day, the Little Kook is a popular spot for people of all ages.
Its menu sells an array of Greek coffees, hot chocolates, and sweet treats such as cakes and crepes. By night, the establishment transforms into an eccentric cocktail bar.
The themed bar changes according to the season. At Christmas, hundreds of vibrantly-colored garlands hang from the ceiling. The menu boasts festive beverages like hot toddies, and giant nutcrackers stand guard at the doorways in place of security.
Around Halloween, the little rooms are covered in cobwebs, the servers are dressed in sinister clothing, and the menu is written in a creepy witches' font. Little Kook is one of the best bars in Athens for the novelty factor.
King's Theater Wine Bar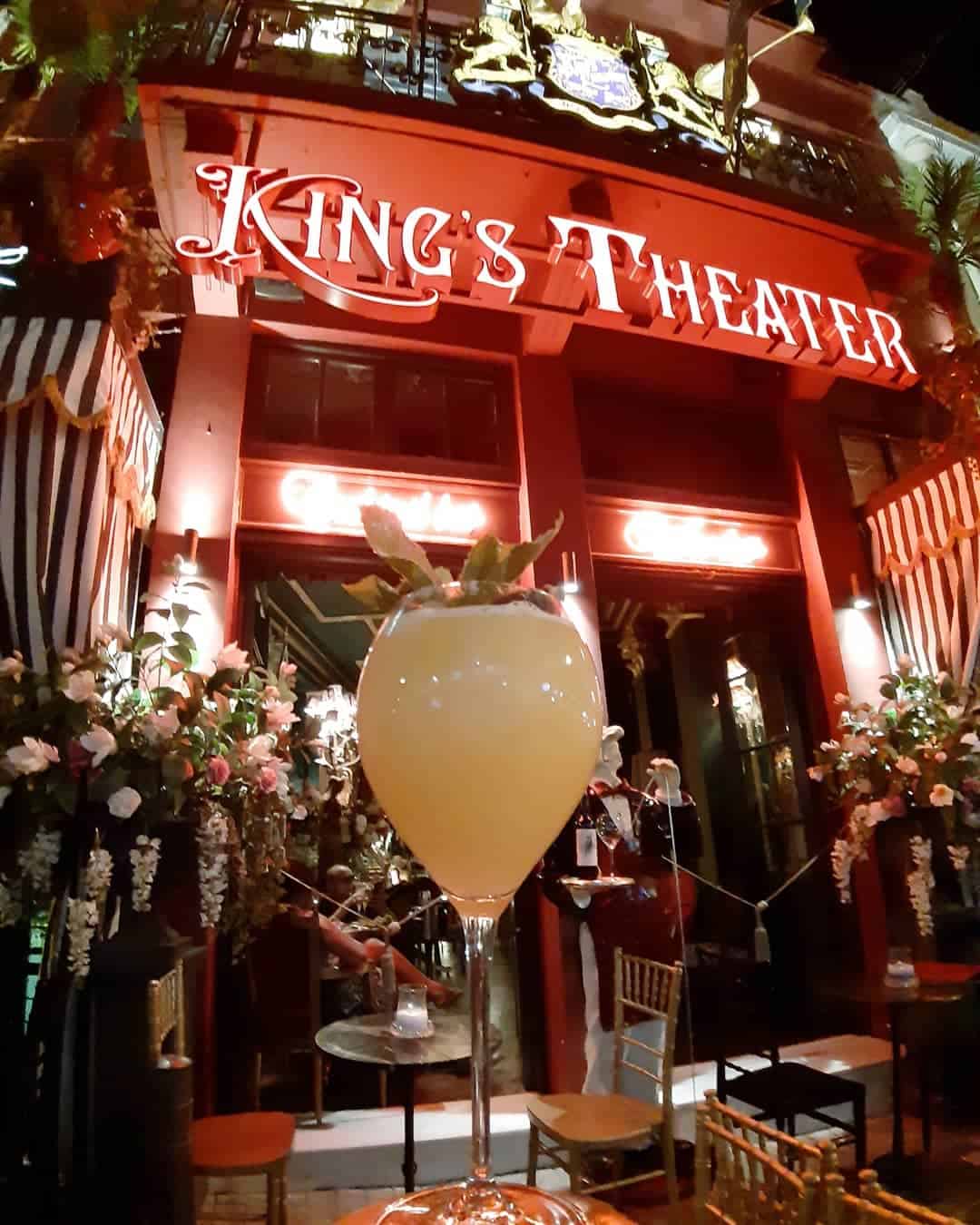 Where: Karaiskaki 26, Athina 105 54
Stepping inside the King's Theater Wine Bar is reminiscent to stepping into a palace in Versaille. The grandiose interiors feature decadent chandeliers, ancient busts, statues, and suits of armor, and old-fashioned furnishings that wouldn't look out of place in Queen Elizabeth's summer home.
King's Theater is the latest brainchild of the founders of Little Kook. This explains the bar's magical atmosphere.
Servers dressed in suits and elegant attire provide table service that makes patrons feel like a royal for the day. As is the case in many Athenian bars, an order of wine or cocktails is paired with a complementary selection of nibbles – cheese, crackers, olives, and other delights.
The comprehensive menu provides a wide selection of innovative cocktails, and wines sourced from across Greece and Crete. The King's Theater is a great starting point for a night out in Central Athens.
Black Duck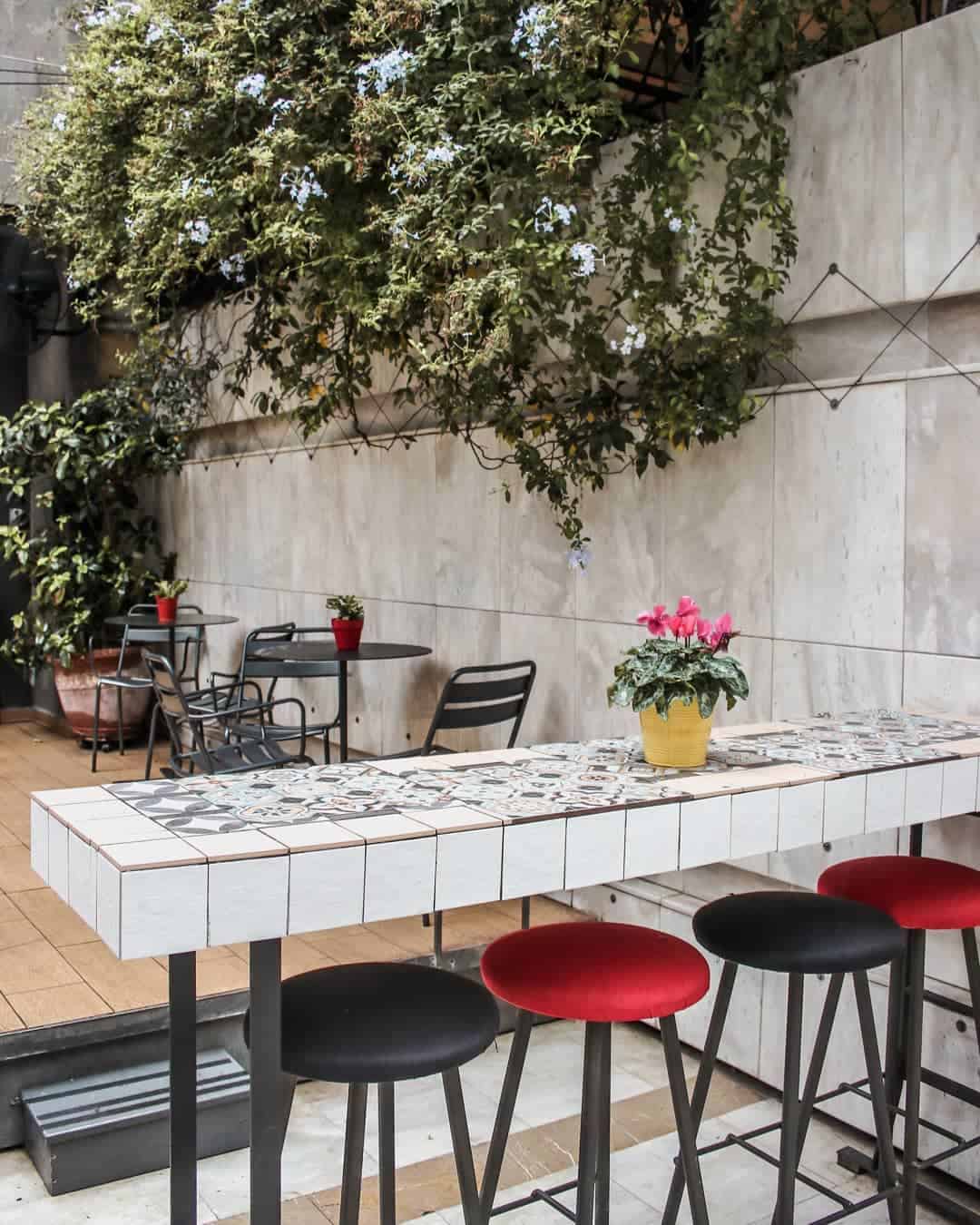 Where: loannou Paparrigopoulou 5, Athens
Black Duck sits within a courtyard behind an opulent neoclassical house in central Athens. Its doors open out into a stunning "Alice in Wonderland-esque" interior garden.
The hangout extends over three floors and attracts an artsy crowd. Art exhibits and other cultural events are often hosted here.
The Black Duck is open throughout the day for brunch, lunch, and coffee also. Technically it is more of a daytime place. However, its extensive bar menu makes it a pleasant spot to grab an evening drink.
42 Barstronomy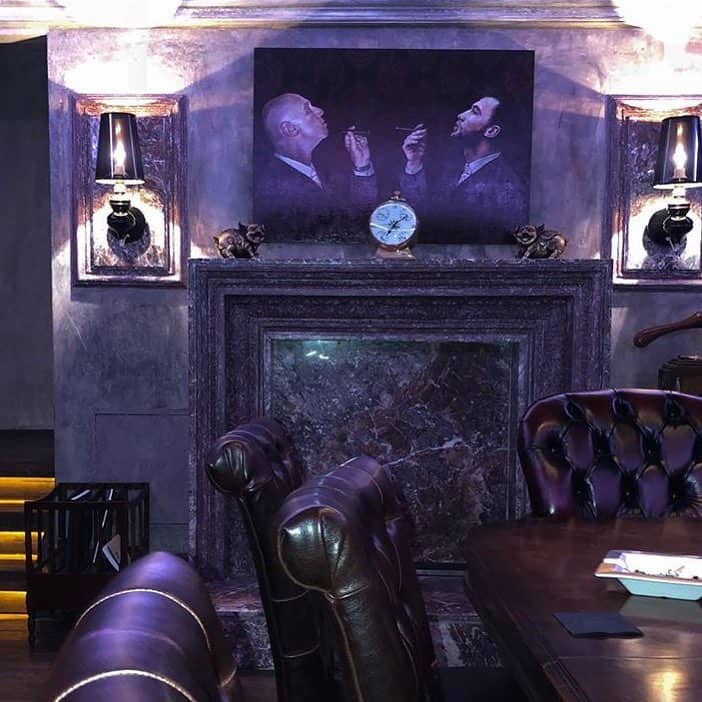 Where: Kolokotroni 3, Athens
42 Barstronomy is a stylish spot to enjoy a cocktail after a long day of sightseeing. It is located in Syntagma square, the beating heart of central Athens.
With contemporary decor and stylish furnishings, 42 Barstronomy attracts a trendy crowd. Undoubtedly one of the highlights of the bar is its cocktail menu which changes every passing season. Live DJs and events often perform here on Friday and Saturday nights to set the weekend mood.
TAF (The Art Foundation)
Where: Normanou 5, Athens
A stone's throw away from crowded Monastiraki, TAF is another hidden gem in an unsightly place that is just waiting to be discovered. Turn left down Normanou and you will be faced with a warehouse-style building that looks practically abandoned.
Inside though, you will find the heart of Athens' art and culture scene. Few tourists know about this place. TAF offers an authentic Athens nightlife experience.
The quirky bar features an indoor garden that transports you to a deserted island paradise. It is complete with a wooden tiki-style bar section, palm trees, and hammock chairs.
On the upper floors, overlooking the garden, free art exhibits and shows are often hosted. TAF is often packed at weekends. However, the busyness is offset by its cosy down-to-earth vibe.
Beauty Killed the Beast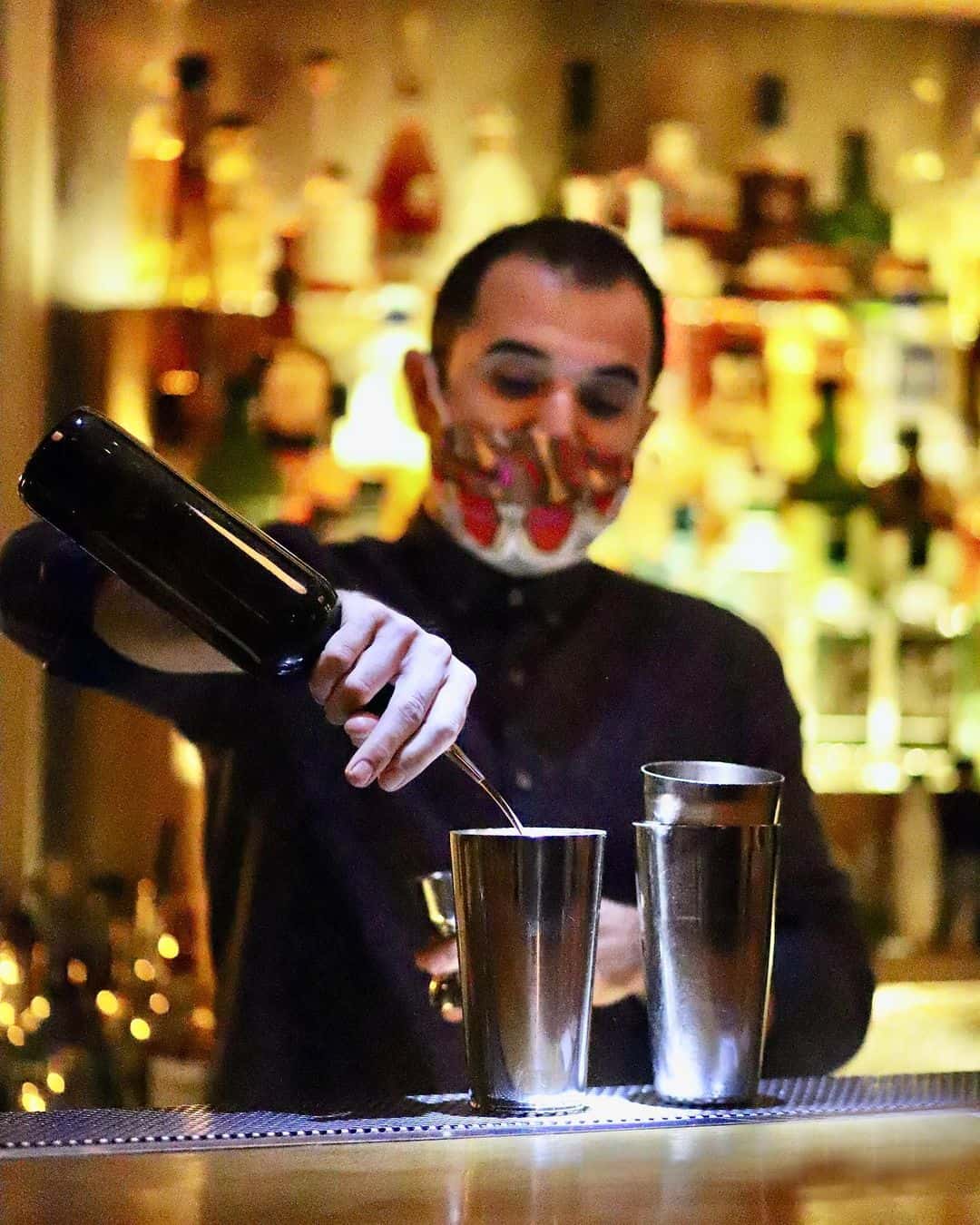 Where: Paramithias 14,

Beauty Killed the Beast is an upscale day-to-night brunch and cocktail bar in the Gazi/Kerameikos region of Athens. It sits within a grand, recently renovated neoclassical mansion.

You can enjoy all of your favourite tipples here. The bar boasts an extensive wine selection, along with an array of classic and innovative cocktails.

The main draw of this place is its stunning aesthetics and the beauty of its interiors. The walls and furnishings are a delicate shade of baby pink, while thought-provoking art pieces and graffiti adorn the walls.
Minnie the Moocher
Where: Tsakalof 6, Athina
Minnie the Moocher is a swinging, stylish jazz bar in glamorous Kolonaki. The establishment was named after the jazz song of the same name.
Minnie the Moocher's classy decor transports visitors back to the 1930s; the bartenders prepare classic cocktails, and the smooth rhythms of Ray Charles and Nina Simone echo throughout the building. Minnie the Moocher offers a journey back to a more elegant time.
Best Bars in Athens: Final Thoughts
Have any further questions about Athens nightlife, or about planning a trip to Greece in general? Feel free to drop me a comment below.
I have lived here since 2017. I would be happy to assist with any questions or queries that you may have.
Conversely, if you have any alternative suggestions for the best bars in Athens, feel free to share them! Safe travels.
Geia sou! Melissa xo
Disclaimer: High Heels and a Backpack is in no way affiliated with any of the businesses shortlisted in this Athens Nightlife Guide.
---