Is Serbia safe? This is likely to be one of the main concerns that you have if you are planning a trip to the little Balkan country.
After all, Serbia is not the most common travel destination and the country has a tumultuous history. It is daunting to plan a trip somewhere when there is little information about it online or nobody that you know personally has been there and can offer any suggestions.
So is Serbia safe? The short answer is yes, but let's take a look into the wider experience of travelling in Serbia.
Is Serbia Safe?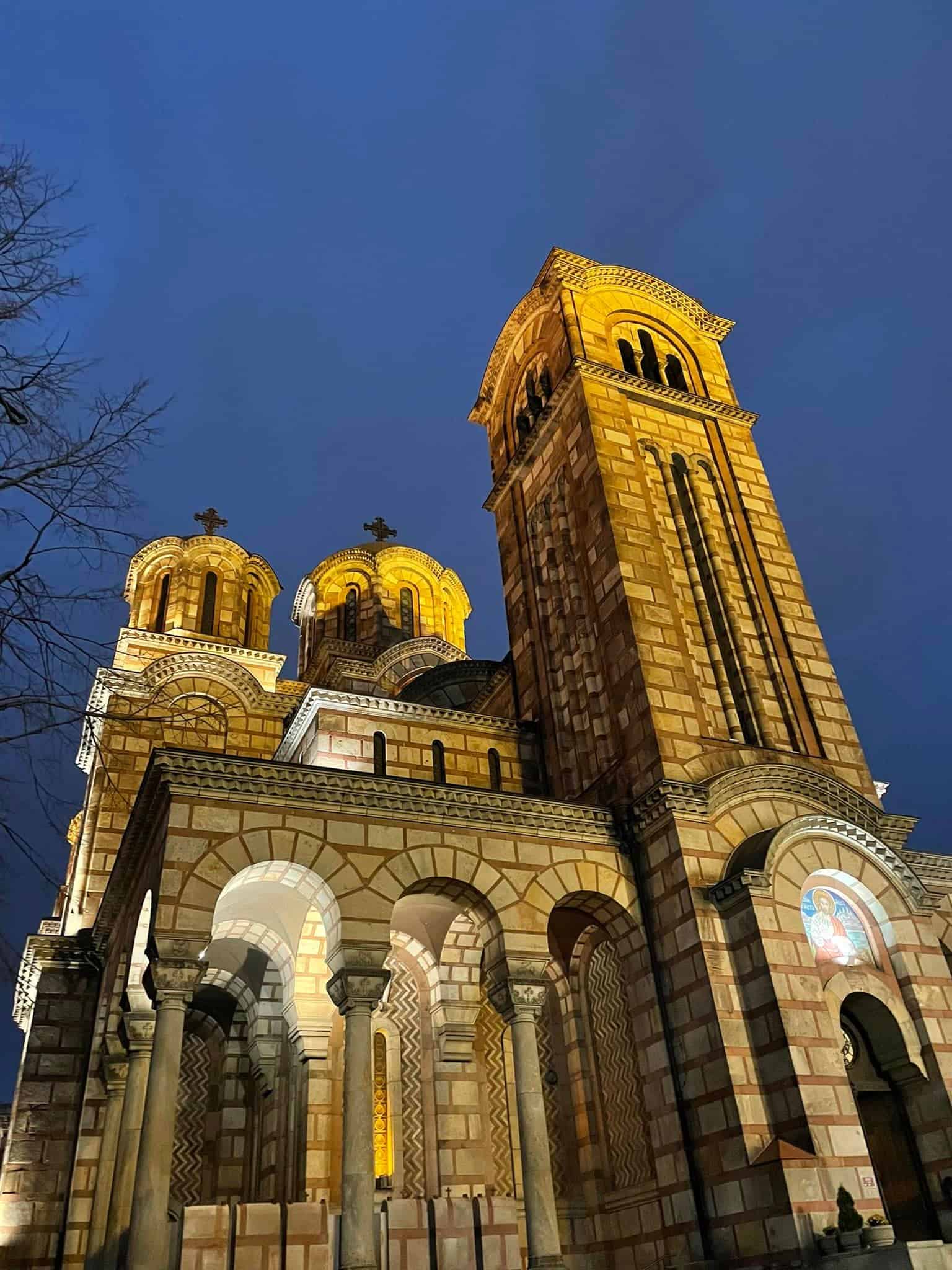 Serbia is a very safe country and even solo female travellers will feel comfortable exploring here. Statistics give you a relative insight into the situation in Serbia but aren't really useful in giving you a picture as to what travel in Serbia is like on the ground.
Serbia weighed in at number 34 on the Global Finances list of safest countries, significantly improving its position from #58 on the 2019 report. Petty crime can be an issue, but the same is true of most major cities around the world.
Similarly, Serbia is renowned within the Balkans for its organised crime. However, realistically, the Serbian Mafia is not going to involve themselves with tourists or civilians. This shouldn't even be a concern or consideration in your mind.
Staying Safe in Serbia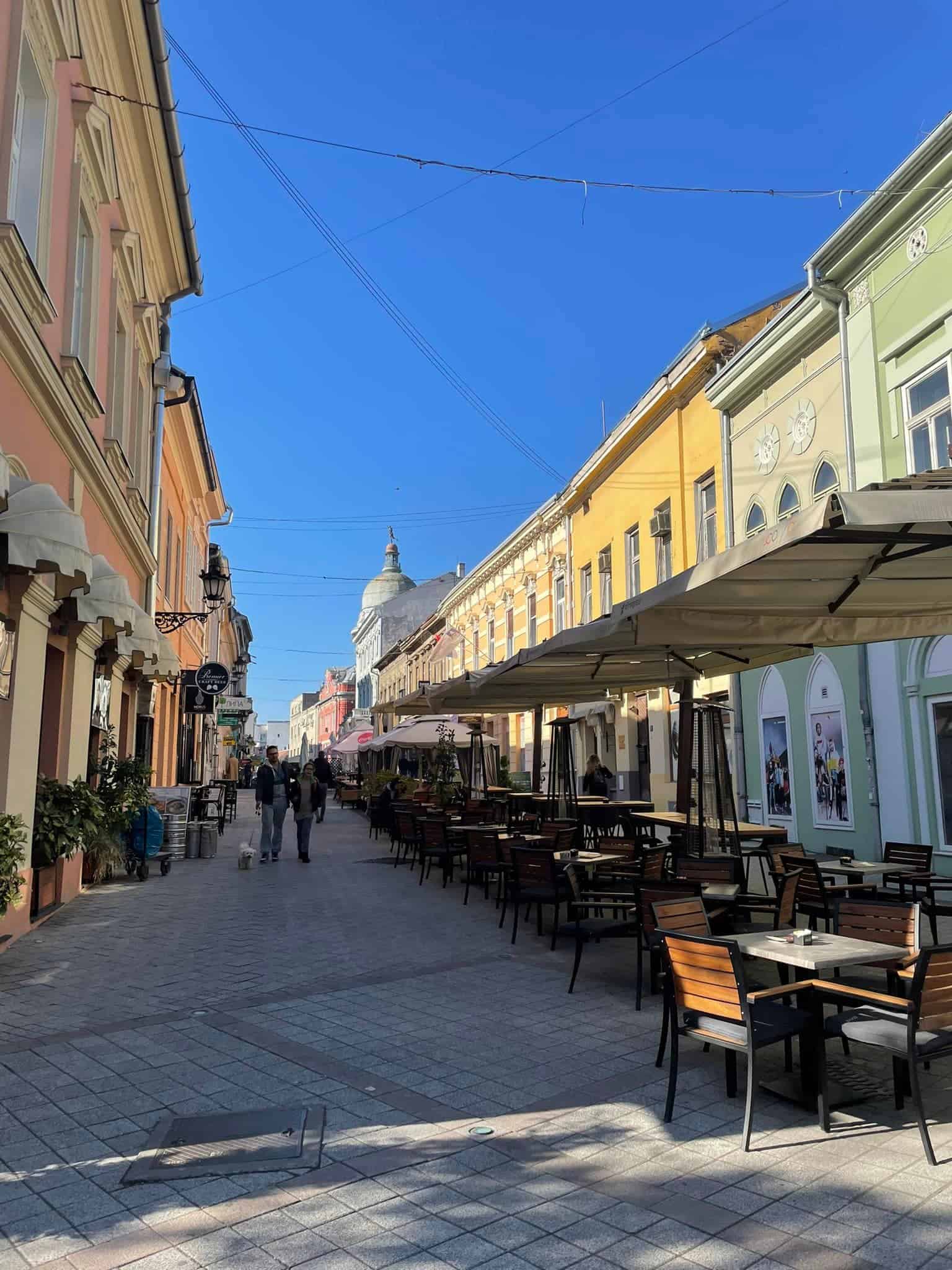 You should follow the same common-sense practices when travelling in Serbia as you would anywhere else. In other words, be mindful of your surroundings, don't flash expensive electronics, and don't walk alone at night.
That being said, Serbia (and the Balkans generally) has a vibrant nighttime culture, particularly in Belgrade. Walk down the streets of Knez Mihailova at midnight any day of the week and you will always be met with crowds of locals smoking and drinking espresso as they sit beneath the cabanas of quirky cafes.
If you feel like an evening stroll, even as a solo female traveller, you will likely not be disturbed, harassed, or feel unsafe, as long as you stick to central and well-lit areas. A lot of travel articles that discuss safety in Serbia seem relatively outdated.
Many state that tourists can be a target for attackers and thieves because locals see them and assume that they have more money. While pickpockets everywhere may always target naive tourists, this is no more the case in Serbia than anywhere else.
Generally, Serbians are friendly and respectful. It is absolutely not the case that you are walking the streets of an impoverished country and becoming an immediate target for everyone.
Consider Taking Theft Proof Backpacks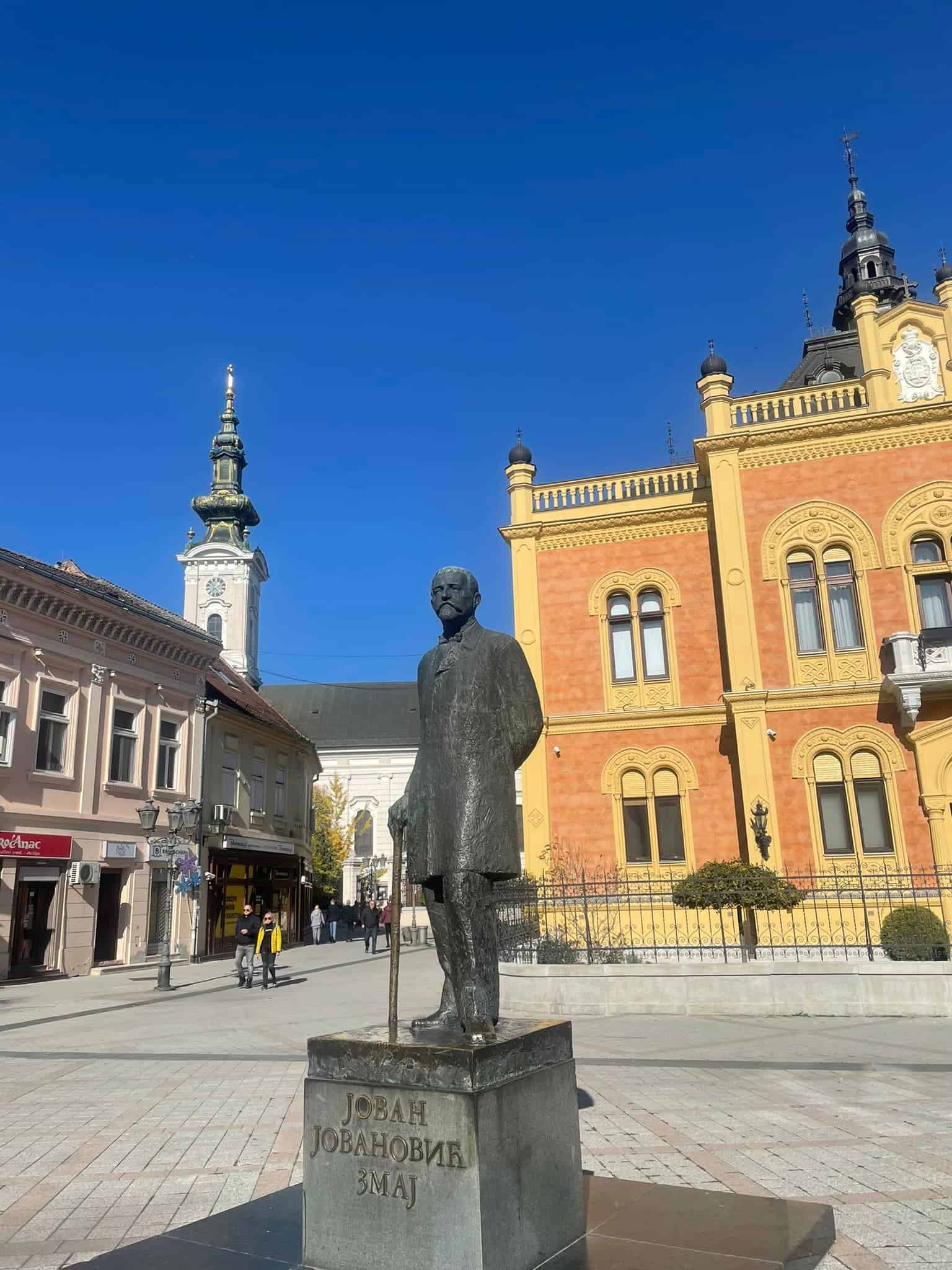 Anti-theft backpacks like these ones sold by Pacsafe are a good investment for travel in general. You can purchase stylish, comfortable, and durable anti-theft backpacks that come with a long warranty period that extends over several years.
They are both slash-proof (to prevent people from trying to slash open your bag with a knife and steal the contents) and have a mesh locking system. Anti-theft backpacks are notably more expensive than regular backpacks.
That being said, they are a worthwhile investment if you travel regularly, particularly if you are travelling with expensive camera equipment and electronics. You can find everything from small 12 liter daypacks to 40-liter backpacks and crossbody bags.
Avoid Discussing Controversial History and Political Topics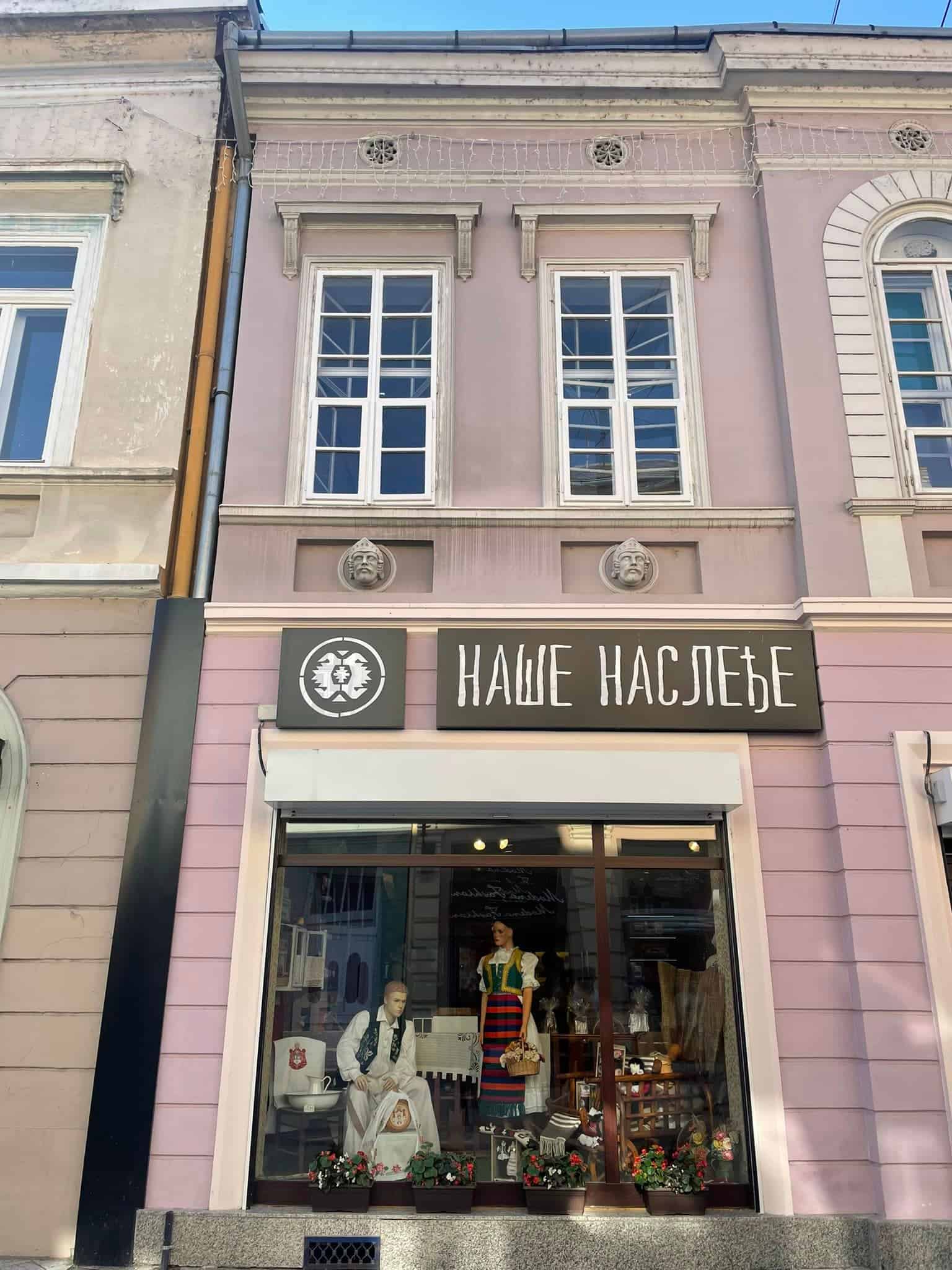 Serbia has a dark and tumultuous history that younger generations of travellers may not be aware of. NATO forces were still dropping bombs on Belgrade and its surroundings as recently as circa 20 years ago and the 1999 bombing is still a painful and sensitive subject.
Many Serbians do not like to discuss their history following the collapse of Yugoslavia and the Balkan war because they often look like the main aggressors. You should take care not to discuss sensitive political issues while travelling in Serbia.
Some people get very passionate about these topics, particularly the Kosovo situation. It is better to simply steer clear of these topics so as to neither cause offense nor potentially get into arguments overseas.
If people do raise the topic, lend an empathetic ear. There are no winners in war and as an outsider, it is better to try and see the situation from each person's perspective.
Is there Anti NATO/Anti Western Sentiment in Serbia?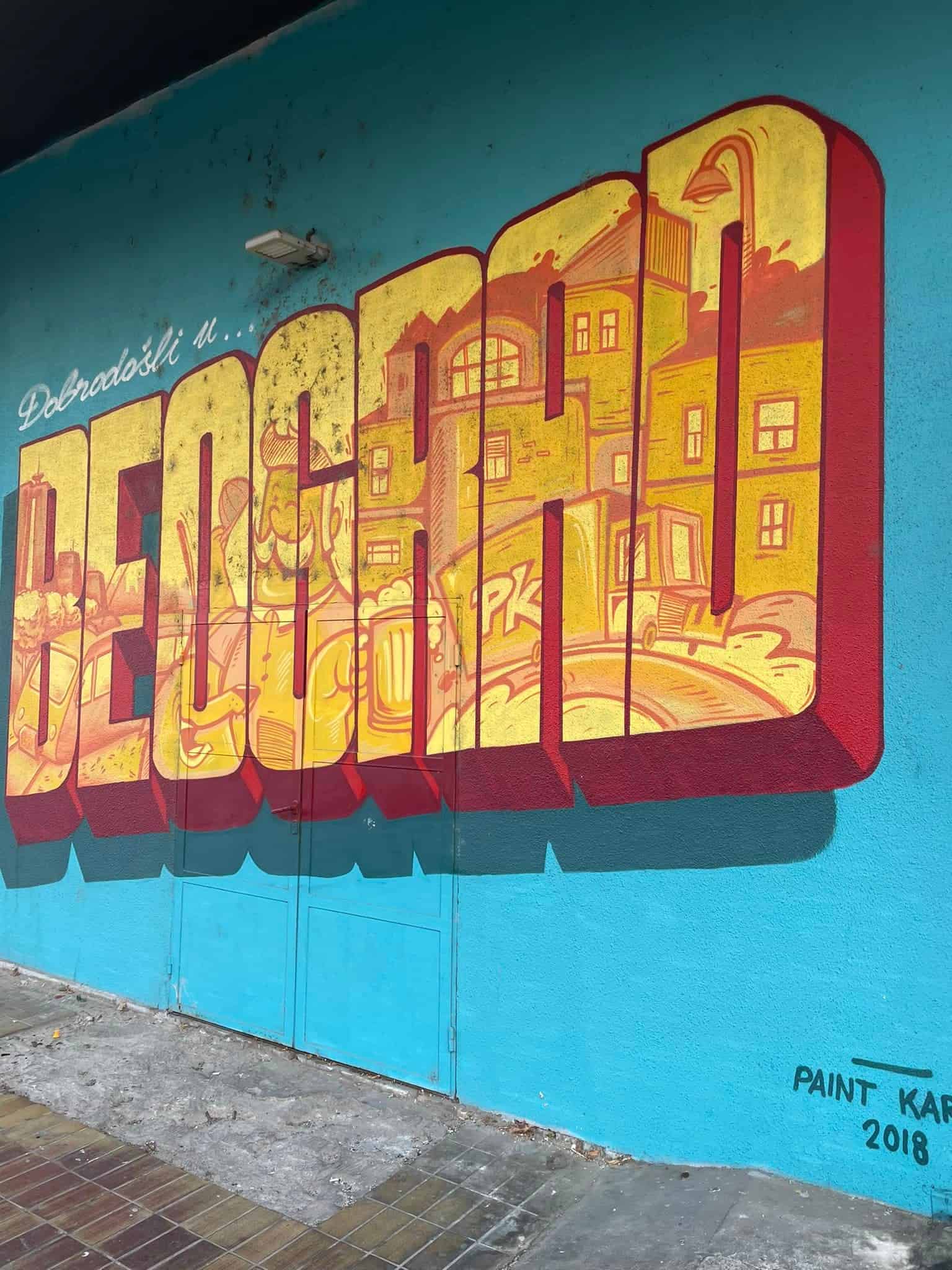 The events of the nineties may be a sensitive subject best avoided but the scars of this tragedy can still be seen around Belgrade and Zemun. You can see the tragic remnants of the bombed Yugoslav Ministry of Defense on Nemanja street in central Belgrade.
Similarly, the outer shell of the Air Force Command Building can be found at 5 Glavna Street in Zemun. The latter was built in 1935 by Architect Dragisa Brašovan and is considered a significant work of Yugoslavian architecture.
The fact that these buildings have still not been torn down is a topic of debate as nobody knows precisely why they have been left. Considering the architectural significance of the Air Force Command building, it is understandable that it may be kept until the government has the funds to repair it.
Theories about NATO destroyed buildings
However, one widespread theory about the bombed buildings is that they are kept there for propaganda purposes. They exist, taped off by hazard tape and guarded by the military, as a demonstration of what American and NATO forces are capable of.
Whether this is true or not is debatable. However some of the museums in Belgrade that document Serbian and former Yugoslavian history do indeed praise Dictator Tito and sometimes appear anti-Western.
All of this, paired with the events of the 90s may be a cause for concern for Americans and westerners travelling to Serbia. However, none of this is reflective of what the experience of travelling to Serbia is actually like.
Many American and western expats and Digital Nomads live in Belgrade. Serbians, particularly the younger generations, are open-minded.
They are always interested to hear about why westerners would want to travel to the Balkans and are eager to show off the best of their country, food, and culture. These events are tragic but they are in the past and you won't face discomfort or discrimination as a result.
Book Guided Tours
Walking tours and day trips are a nice way to see Serbia and take some of the stress out of the logistics of organising everything yourself. If you are travelling solo, they enable you to meet fellow travellers and if you are new to travel, they help you build your confidence before you feel comfortable organising transport by yourself.
Better still, taking a day trip or a walking tour places you in the company of a local who can give you some recommendations in terms of their favourite places to eat, drink and hang out. A number of reputable Serbia tours are detailed below for your consideration.
Drinking in Serbia
Belgrade is very much a night owl and the city is renowned across Europe and the Balkans for its raucous party lifestyle. This is great if that's what you're looking for when you travel, but always be conscious of what you drink and how much.
Rakija is a homemade Serbian drink that is comparable to Cretan raki or the Greek alcohol ouzo. It is very strong and alcohol percentages are typically between 40 and 65%!
You will often find vendors at farmers' markets selling their own rakija. Slivovica (plum rakija) is the most popular variation, as well as the strongest and the cheapest.
Trying Serbian alcohol is an enjoyable cultural experience. But these drinks are strong and you can never really be sure what has been put into the homemade versions so be careful.
Meeting Serbian People
Serbia is one of the least visited countries in Europe. Less than 1.3 million people visit annually which is a shame as the country has so much to offer.
Most younger generations of Serbs speak English, and even if you venture away from Belgrade to explore other Serbian gems like Novi Sad, Subotica, and Nis, you will be greeted with exemplary hospitality. There is nothing to fear when traveling off the beaten path in Serbia, even as a solo female traveller.
If you are eager to meet and befriend fellow travellers and Serbian locals, you can find regular events hosted on Meetup and Couchsurfing
Purchase Comprehensive Travel Insurance
Purchasing comprehensive travel insurance is good practice wherever you go and Serbia is no different. Always compare multiple policies before you purchase coverage and read the small print to see what is included.
Look for policies that include not only medical and healthcare coverage, but coverage in the event of repatriation, cancellation, loss of baggage, etc. Some travel insurance plans do not cover sporting activities or even hiking.
Taxis in Serbia
Taxi drivers are something of a law unto themselves the word over. Unfortunately, Serbian cab drivers are no different.
Even Serbs will not take local cabs unless it is absolutely necessary as the drivers are notorious for their scams, for overcharging, and for not using the meters. Sometimes when you confront them, they become aggressive so they are generally best avoided when you're on vacation.
Uber does not operate in Serbia so the best alternative is a local app called CarGo. This operates in the same way as Uber and displays the price and route before you get into the car.
Cabs across Belgrade should never cost you more than around $5-7. Cabs from Belgrade airport to the city centre will not set you back more than $20.
Solo Female Travel in Serbia
Serbia is a very safe destination for solo female travellers. You will not experience any kind of street harassment or catcalling here and Serbian men tend to be very chivalrous.
I based myself in Belgrade for two months in 2021 to use it as a base to work from and to take day trips out from. I never felt remotely uncomfortable during this time and made a lot of great Serbian friends.
Serbs are relatively old-fashioned (in a positive way) when it comes to the way that women are treated. Expect doors to be opened for you, chairs to be pulled out, and interactions with people that have a lot of respect for women.

For instance, did you know that in Serbia it is considered rude if the man does not pay for the woman on a date? A Serbian female friend recalled a time she had a date with a British guy and they ¨went Dutch¨ and split the bill and she seemed very offended!
That is not to say that we as women expect men to cover us all the time. But at the same time, generally speaking, men in Serbia are very chivalrous and respectful.
Road Safety in Serbia
Renting a car is a pretty good way to get around Serbia as the country's public transport system leaves a lot to be desired. Renting a car gives you a lot more flexibility, and the option to visit national parks and remote monasteries which buses simply do not go to.
Driving in Serbia is generally pretty safe. However, many roads are poorly maintained, filled with potholes, and may not be what you are used to driving on, particularly if you are from a western country.
It is important to stick to major routes and to try not to veer onto country roads if you can help it. Many major rental companies operate in Serbia. Europcar and Enterprise Rent-a-Car both have branches in Belgrade.
When collecting a rental car, always inspect the condition of the vehicle and take photos of the state it is in both upon collection and on return. This is good practice wherever in the world you travel and helps you avoid any potential disagreement when you return the car.
---