Nikiti Halkidiki (Νικήτη) is a small village situated in the Sithonia province of Halkidiki. The village is a popular summer getaway destination for Greeks and foreign travellers alike. However, little Nikiti is so much more than "just another" beach town.
A Little History of Nikiti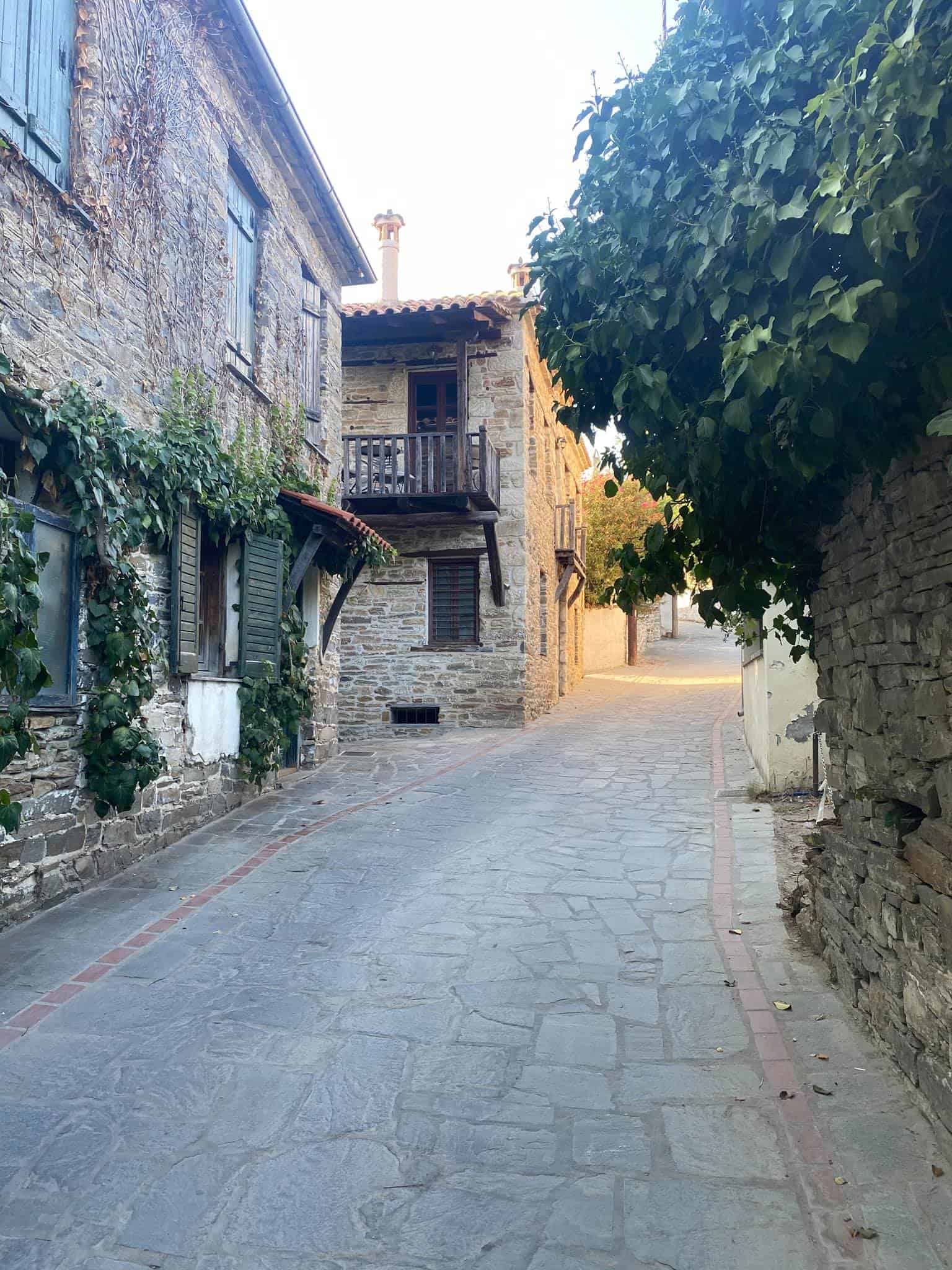 Nikiti is divided into two different sections: the "old" town, and the new part of town. One of the most fascinating things about the village is that its early history remains something of an unknown.
It is believed that Nikiti originated as a monastic community in the late medieval era. Nikiti old town was built more inland.
Conversely, the newer area is located on the coast. It consists predominantly of hotels, resorts, and restaurants that exist to cater to tourists.
Centuries ago, the residents of old Nikiti built their houses away from the sea in order to protect themselves from pirate attacks. As that threat dissipated, houses and businesses moved closer and closer towards the sea.
Nikiti Today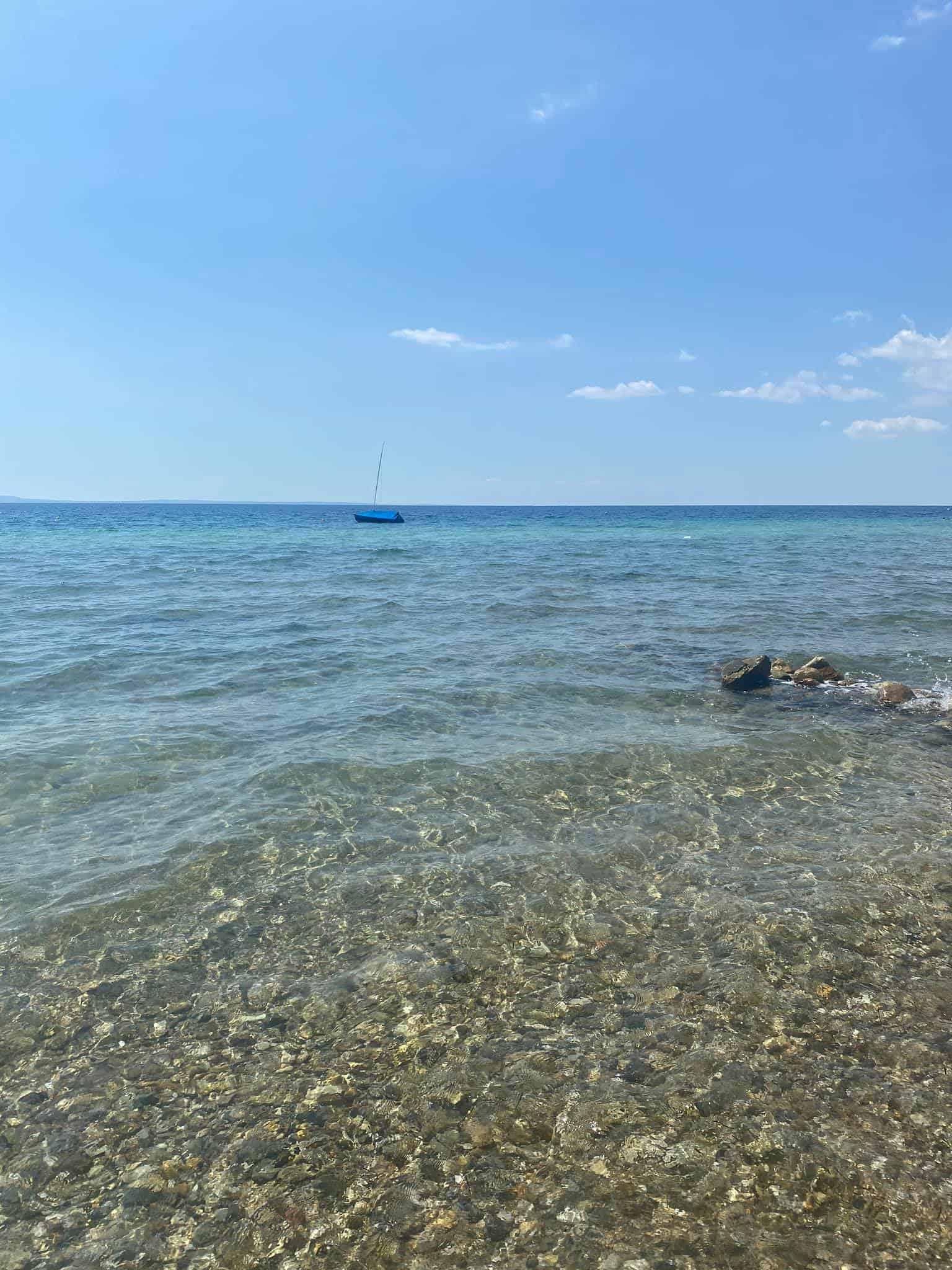 Between 20,000 and 30,000 people live in Nikiti Halkidiki. 20,000 residents live here permanently, whereas others live in the region between the months of June and September to work in local tourism.
Nikiti initially started operating as a tourism destination in the 1950s and has grown since then. The beaches, resorts, and old parts of Nikiti have something for every type of traveller.
Visiting Nikiti
You only really need to spend a day or two in Nikiti to experience everything – the beaches and the historic sights. The best way to experience the area is to incorporate a couple of days in Nikiti with a wider exploration of Halkidiki.
However, if you are looking for a relaxing beach vacation, of course, you could dedicate a week or more to lazing on the white sand beaches here.
Highlights of Old Nikiti
It takes approximately ten minutes to reach Old Nikiti from the "new" part of town. You simply need to walk away from the coastline down Neakatikou street.
Pass the crossroads on Leof. Sithonias. Then, walk towards the church of Agios Nikitas.
Download an offline map for your phone and place the bar of Barcarolla or Platanos taverna as your waypoint. These places are at the very heart of Old Nikiti.
You will notice when you start to approach the old town as the asphalt roads transform to cobblestone streets. The houses and buildings that you see will be built from stone, with wooden blinds, windows, and balconies.
Some of the best things to see and do in Nikiti, Halkidiki are summarised below.
Have dinner beneath the plane tree in the square of Old Nikiti


Sample the local pine honey


View the exhibits at the Folklore Museum of Nikiti


Admire the church of Agios Nikitas, and the views from this point.
Have Dinner and Drinks in the Main Square of Old Nikiti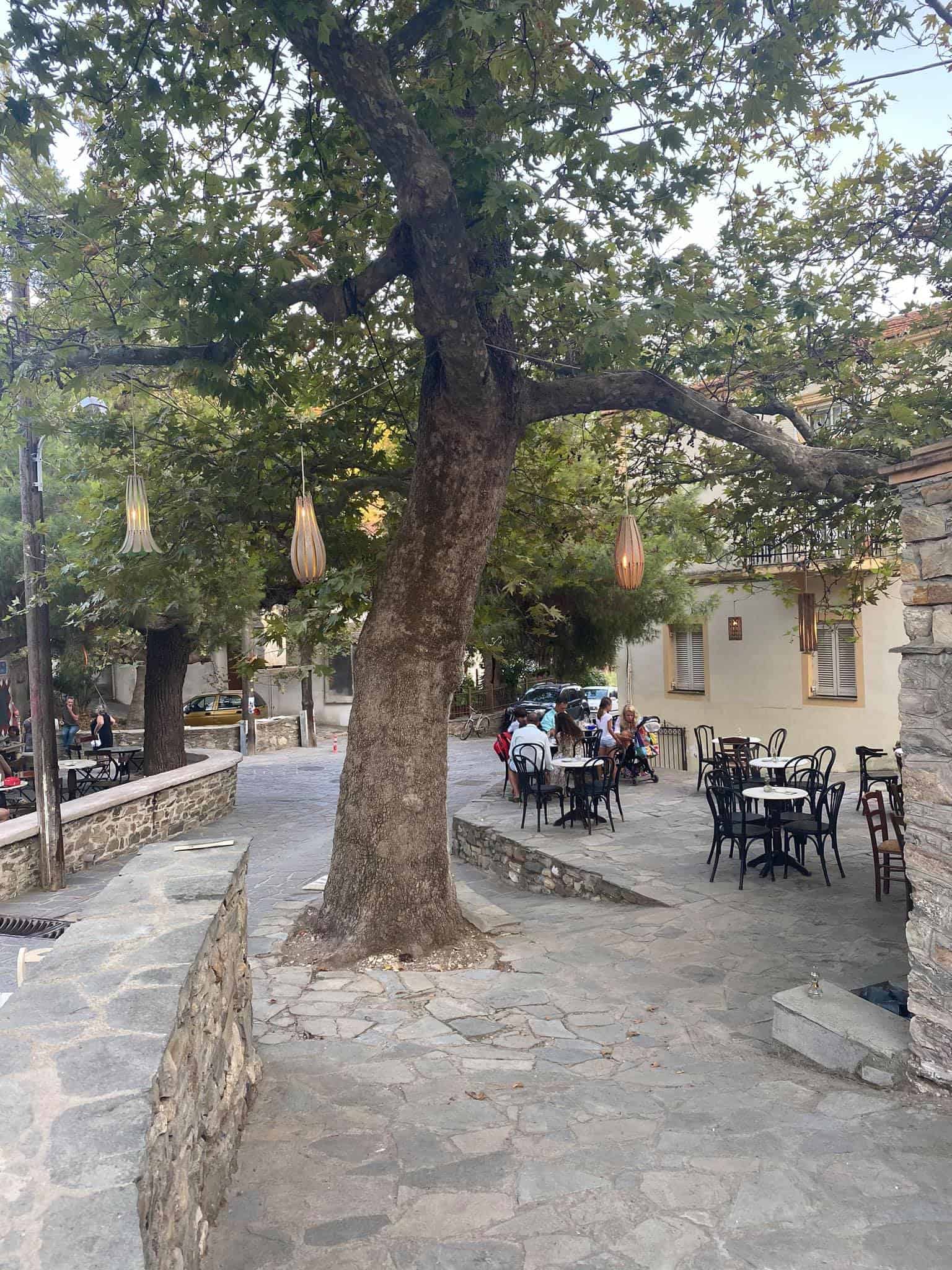 The central square of Old Nikiti consists of two bars and a homely taverna that surrounds a majestic plane tree. This area is particularly magical at night.
At this time, the sun begins to set, and the tree is illuminated with hundreds of twinkling fairy lights and lanterns. Barcarolla, and the JUL cocktail and lounge bar are known for their excellent cocktails and mixology.
You can also stop by for a strong Greek coffee or a Freddo cappuccino during the daytime. The menu at Platanos taverna boasts a diverse range of Mediterranean dishes. Think traditional Greek and Italian dishes with a contemporary twist.
Sample the Local Pine Honey
Nikiti is one of the main honey-producing regions in Greece. Indeed, when you drive around the areas on the outskirts of town, you will bypass various bee gardens scattered throughout the mountains.
Within the cobbled streets of Nikiti, you will find dozens of quaint little stores selling locally-produced jars of honey. Many of the honey products here have been infused with other herbs and flavours. You can have a free tasting of each of the varieties at several of the stores.
The Honey Products of Nikiti
Pine honey is a particular local favourite. You will often find it drizzled over sweet pancakes, or served with Greek yoghurts in many of Nikiti's hotels, restaurants and coffee places.
Other popular variations of Nikiti honey include olive, heather, chestnut, and mountain honey. Many of Nikiti's honey blends are said to have health benefits.
For instance, heather relieves stress, while chestnut is good for your blood vessels. Various other honey products are also available in the tiny shops of Nikiti.
Honey cosmetics, spirits, and soaps make wonderful Greek souvenirs or gifts for those back at home. The vendors will bubble wrap your Greek agro-products so that you can travel with them safely.
View the Exhibits at the Folklore Museum of Nikiti
The History and Folklore Museum of Nikiti is housed inside the village's old stone school building. The building itself is impressive and dates back to 1870.
Nikiti Folklore Museum tells the history of the village and the lives of the people who have inhabited it throughout the generations. It contains a range of locally discovered artefacts, video testimonies from residents, and photo displays.
Opening Times: 11am – 1pm, and 7pm – 10pm. Closed on Sundays
Admission Fees: Free entrance
Admire the Church of Agios Nikitas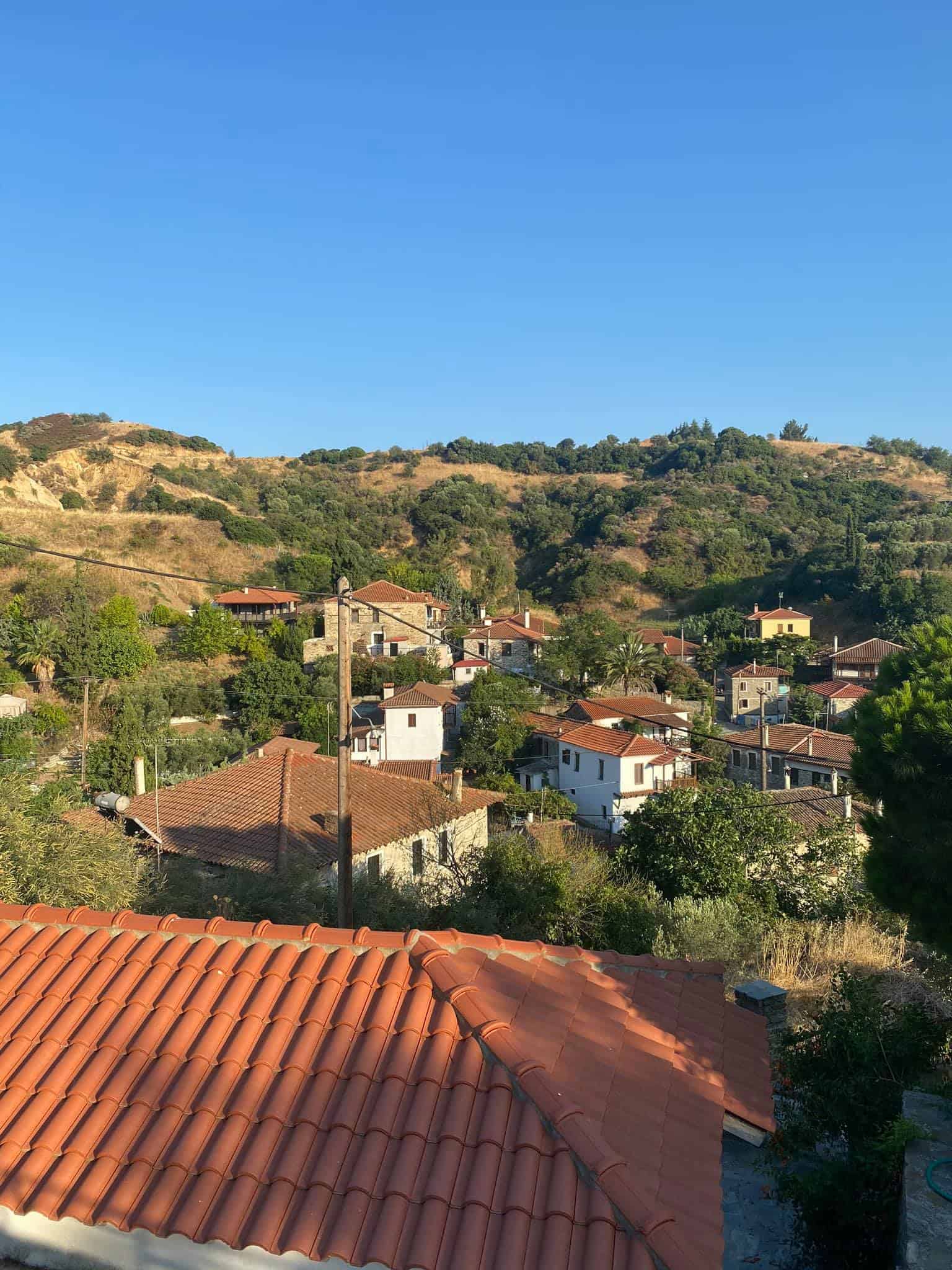 The church of Agios Nikitas is just a short walk away from the central square of Old Nikiti. Dating back to 1867, this is one of the most important buildings in the old town.
During the late 19th century, the village's cultural and social events were typically hosted in and around Agios Nikitas church. One of the most important annual events was the feast of St. Nikitas. This was held on the 15th of September every year.
Pilgrims and Merchants from across Halkidiki would flock to the church to celebrate. Sadly, this tradition has fizzled out in recent years. However, locals hope to revive it.
Hike to the Ruins of St. Sopronius
St. Sopronius church is not within Nikiti itself. However, it is a short walk away from the old town, and a rewarding hiking trail to follow. The church is an early Christian basilica that boasts marble columns and mosaic floors.
Coastal Nikiti
The coastal area of Nikiti has gone through something of a makeover in recent years. The seafront promenade is lined with restaurants that serve up cuisines that cater to virtually every taste.
Dining and Entertainment
You can find everything from fresh seafood and Greek classic dishes, to Italian restaurants and international cuisine. Many of the restaurants offer tables on the beach.
This provides the perfect opportunity to gaze out to the translucent cerulean waters as you dine. Bars, gelaterias, bakeries, artisanal stores, and clubs can be found along the seafront. Nikiti beach itself is a long, sandy stretch that extends for miles.
Activities and Excursions
The beach here is mostly unserviced. This is a great place to pack a picnic of spanakopita, Greek street food, and Hellenic snacks. Then lay down your beach towel to relax.
Many companies in the area offer diving excursions to nearby Castri and Kalogria beach. You can also embark on a sailing trip from here to Diaporos island.
Where to Stay in Nikiti, Halkidiki
There are a plethora of accommodation options in Nikiti. This area can get extremely busy during the summer months.
It is advisable to make a reservation in advance if travelling during the months of July and August. During this time, accommodation prices are also at their annual high.
Nikiti is one of the more upscale villages in Sithonia. However, there are options available for all budgets.
Marina Hotel
Nikiti Marina Hotel is one of the best budget choices in the village. The hotel is part of the taverna of the same name and sits directly next to the port area.
Rooms are spacious, clean and comfortable. The staff are friendly, and everything you need is right on your doorstep.
Rooms at the Marina Hotel start from 40 euros per night. You can check the latest availability and room rates here.
Danai Beach Resort and Villa
If it is absolute indulgence and luxury you're looking for, Danai Beach Resort and Villa is the place to stay. The property is renowned for being one of the most exclusive properties in Greece.
Suites and villas at Danai Beach Resort boast chic, contemporary furnishings, spacious bedrooms, marble bathrooms, scenic balconies, and Bvlgari toiletries. The water-adjacent property boasts its own private beach and is surrounded by Mediterranean gardens and olive groves.
Click here for the latest rates and availability.
Parting Words
Do you have any additional questions about Nikiti Halkidiki? I have lived in Greece for over four years, and have travelled extensively throughout Halkidiki.
I am happy to answer any questions and queries that you may have. Please don't hesitate to drop me a message in the comment box below.
Geia sou. Melissa xo
---