Greece in June is an excellent time to travel. This is arguably one of the best times of the year to visit the gorgeous Mediterranean country.
The same is true whether you are hoping to visit idyllic Greek islands, embark on a cross-country road trip, or immerse yourself in culture on a city break. Greece in June sees perfect summer weather and better yet, most of the summer crowds have not arrived yet.
Greece in June Weather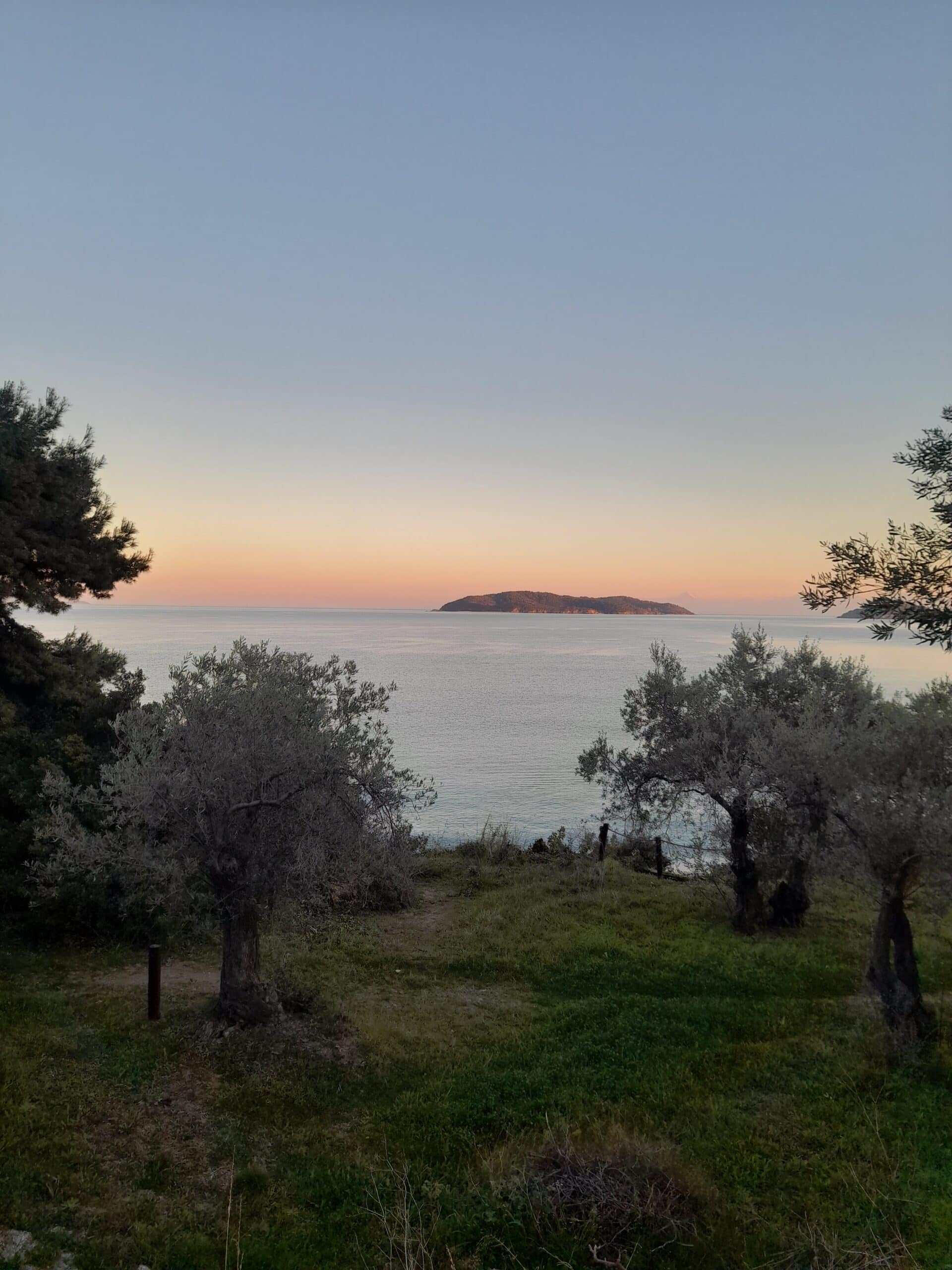 The weather in Greece in June is perfect. Partway through the month, it becomes evident that summer has truly arrived.
The average daytime temperatures tend to be around 28 degrees Celsius. Typically, the further south you go, the warmer the weather.
For instance, you may find that it is even warmer (up to 30 degrees Celsius) in some of the more southern islands of the Dodecanese, the Cyclades, and Crete. You may actually find that the conditions in Greece in June are better for you than in July or August.
This is because, in these peak summer months, temperatures soar up to the mid-thirties (in terms of degrees Celsius). Temperatures of upwards of 40 degrees are also not unheard of.
That may sound nice if you are from a cold place. But it is simply too hot to spend much time outdoors after the late morning.
Even lounging outside on the beaches means being in intense heat. It can also be dangerous.
Greece sees an average of 250 days of sunshine a year and by June, there is not a cloud in sight! Temperatures dip in the evenings but they are far from chilly.
Best Places to Visit in Greece in June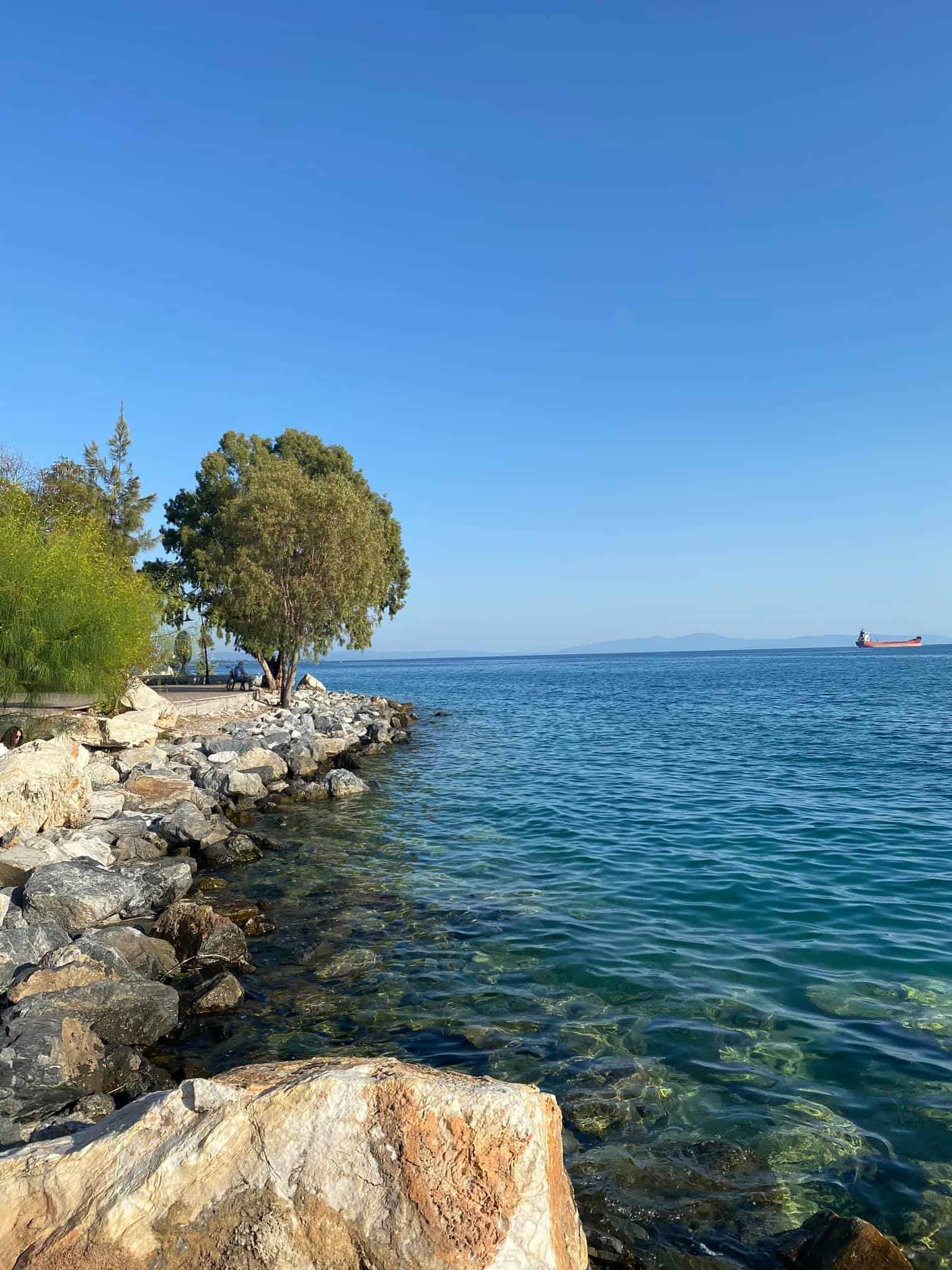 There are a ton of excellent places to visit in Greece in June. Most destinations are far less crowded at this time than they become in July and August when children are on school holidays and everyone takes their vacations.
Better yet, prices are lower across the board. Flights, hotels, rentals, and local tours and excursions can be found at a much lower cost in June.
Prices jump in July and then again in August. You may find that you save as much as 50% of your trip cost by travelling to Greece in June as opposed to the height of summer.
Skiathos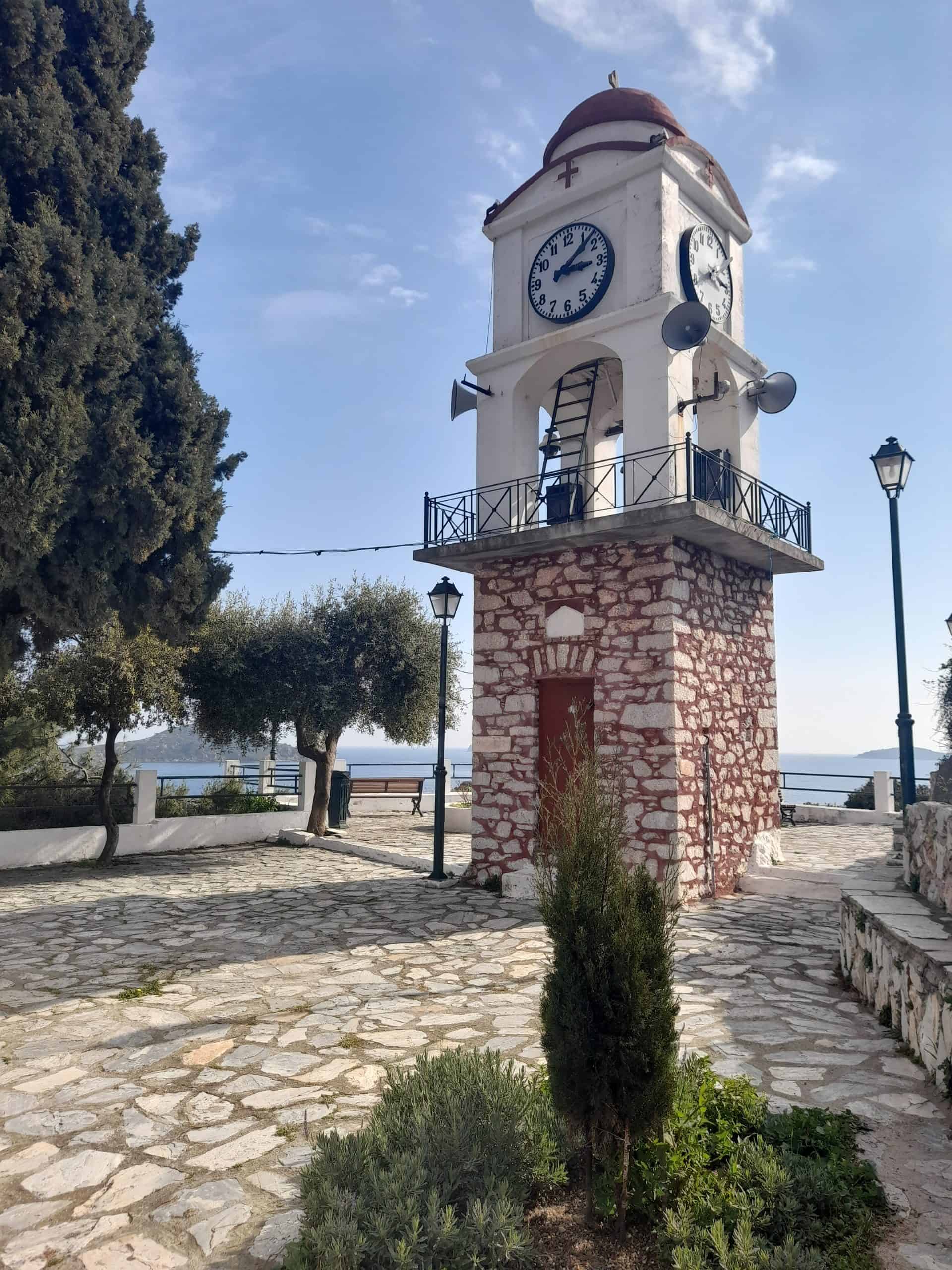 The gorgeous little island of Skiathos is only 7 miles long by 4 miles wide. However, don't let the island's size deceive you.
What it lacks in surface area, Skiathos more than makes up for in pristine coastlines, scenic Greek hiking trails, and quaint villages. There are more than 60 beaches and coves scattered throughout the landscape of Skiathos.
This is the most popular island in the Sporades archipelago and is often referred to as the ¨boomerang¨ island due to the sheer amount of people that come here time and again each year. Skiathos has a wild and vibrant party scene which makes a lot of people associate it with being a party destination.
However, that would be unfair. Skiathos has a little something for everyone – whether you are visiting the island to dance the night away with friends, on a romantic break, or as a family.
When choosing where to stay in Skiathos, you have a lot of choices. The little beach town of Troulos is a nice choice.
Here, you have everything you need right on the waterfront – a selection of homely tavernas, fun bars, family-friendly hotels, and stores. Alternatively, Skiathos town is the island capital and places you in the heart of the action.
Some of Skiathos' beaches are considered among the most beautiful in Greece and the world. Lalaria and Koukounaries are not to be missed.
Getting around the island is very easy, even if you choose not to rent a car in Greece. The Skiathos island bus runs on a very regular schedule and stops at 26 points around the island.
Zakynthos
Zakynthos (Zante) is the fifth most popular island in Greece and sees over half a million visitors every year. This is for good reason: Zakynthos is beautiful.
At the same time, the crowds can be somewhat unbearable during the height of summer. Travelling to Zante in June allows you to escape the bulk of them.
The southern part of the island is more developed and touristic. Most international travellers fly into this part of Zante and opt to stay nearby.
Laganas in particular, is one area that is renowned for its raucous nightlife scene. If that is not your thing, rest assured, you can easily escape the bass thumping nightclubs and party crowds.
The northern part of Zakynthos is a little more ¨off the beaten path¨. Explore the area around Agios Nikolaos to find sleepy villages, traditional tavernas, and secluded coves.
One of the most famous sites in Zakynthos is Paralia Navagio – aka ¨Shipwreck beach¨. The beach is aptly named on account of the MV Panagiotis shipwreck that washed up here in 1980 and can today be seen poking out of the beach´s turquoise waters.
In the centre of the island around Volimes, you will pass through fragrant olive groves, winding country roads, and the occasional sleepy Greek village. If you feel confident in doing so, renting a boat is a nice way to get to secluded beaches that are not accessible on foot.
Athens
There is no such thing as a bad time to visit Athens. Heading to Greece in June is as good a time as any.
Most people tend to base themselves in Athens for one or two days before setting off to the islands. Indeed, Athens Piraeus port offers convenient, affordable ferry services to most Greek islands off the south and west coasts.
Regardless of whether you are visiting Greece solely to visit Athens, or you are using it as a jump-off point for a wider Greece itinerary, you will find plenty to do in the capital to occupy your time.
Spend your first day here visiting all of the city´s world-famous historical sites. Head to the Acropolis and its equally interesting Acropolis Museum first thing in the morning to beat the crowds.
Nearby, make the time to visit the Temple of Olympian Zeus, Hadrian's Library, the Roman Agora, and Old Plaka. From there, meander along Dionysiou Areopagitou and Apostlou Pavlou.
Follow these cobbled promenades down until you arrive in historic Thissio, ready to visit the Ancient Agora and the spectacular Temple of Hephaestus. For the best views in the city, climb one of Athens' seven famous hills.
Mount Lycabettus is a good choice. So too is Filopappou Hill.
When the sun sets, Athens by night is an experience not to be missed. There is a range of bars, pubs, and nightclubs across the city to suit every taste.
Athens boasts more than a dozen chic rooftop bars with Acropolis views. If you are looking to party until the early hours of the morning, Gazi is the city's main nightlife district.
Skopelos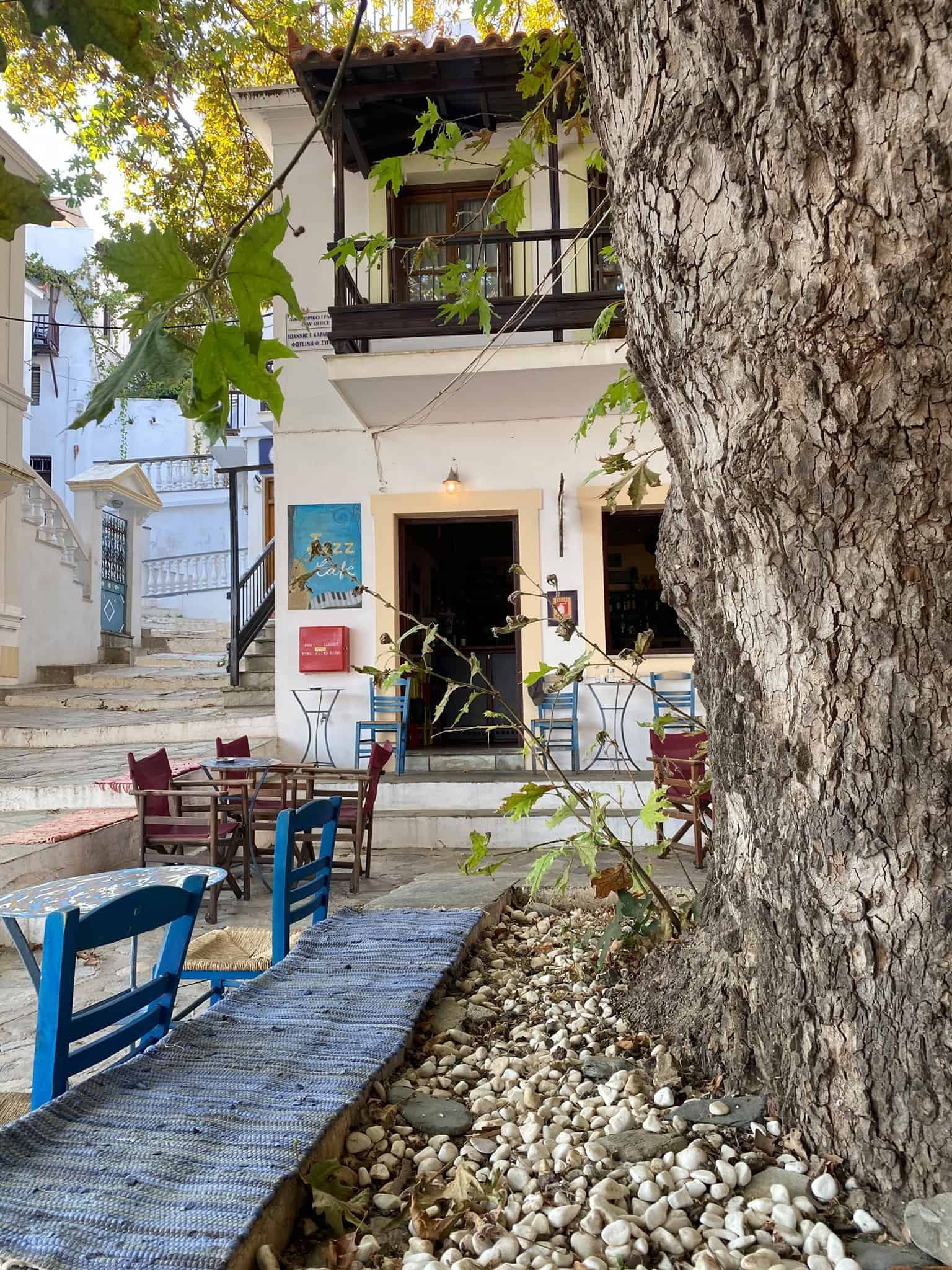 The blue-green island of Skopelos sits in the Sporades 27km away from the more popular island of Skiathos. Skopelos is the greenest island in the Mediterranean and boasts some of the most jaw-dropping natural beauty in the country.
Skopelos may well be one of the last sleepy Greek island idylls, unchanged by Greece's ever-increasing tourism. It was here where the Hollywood hit movie Mamma Mia was filmed.
Despite the movie's success inspiring a new generation of travellers to unleash their inner Meryl Streep and travel to Greece, few people make it to Skopelos. This may be, in part, due to the fact that the island is so awkward to get to.
Skopelos´ location in the North Aegean means that rain in June is not uncommon. However, showers are usually brief and don't last all day.
Without the rain, the island wouldn't be so green. In June, most summer tourists have not arrived on the island yet so, it is easy to have some of Skopelos´ gorgeous beaches to yourself.
If you are not sure where to stay in Skopelos, the port area is a good choice. The island boasts a wide selection of hotels, villas, and accommodation options to suit every budget and travel style.
Try Skopelos cheese pies and other Sporades delicacies at the various highly rated Skopelos restaurants. Don't miss the opportunity to explore the various villages on the island – Agnontas with its sleepy port, Glossa with its unique architecture and incredible views over the Aegean, and Stafylos with its beaches.

Kos
Gorgeous Kos is the third largest island in the Dodecanese archipelago. This is one of the warmest islands in the country – owing to the Dodecanese´s southern location.
Kos is actually geographically closer to Turkey than it is to mainland Greece and the island has a unique, distinctive culture. Most people come to Kos for the beaches and nightlife.
However, if you are interested in history, don't miss Neratzia medieval Castle, Antimachia Castle, and Asklepion. The latter is an ancient healing temple where Hippocrates is said to have practiced.
There are three major resort areas on Kos island. Kardamena is dominated by package tourism and sees a lot of British tourists.
However, Mastihari, on the north coast, and Kamari, in the far southwest offer a more laid-back ambiance. There are also undeveloped beaches and secluded coves around the island that are worth the effort to get to.
Santorini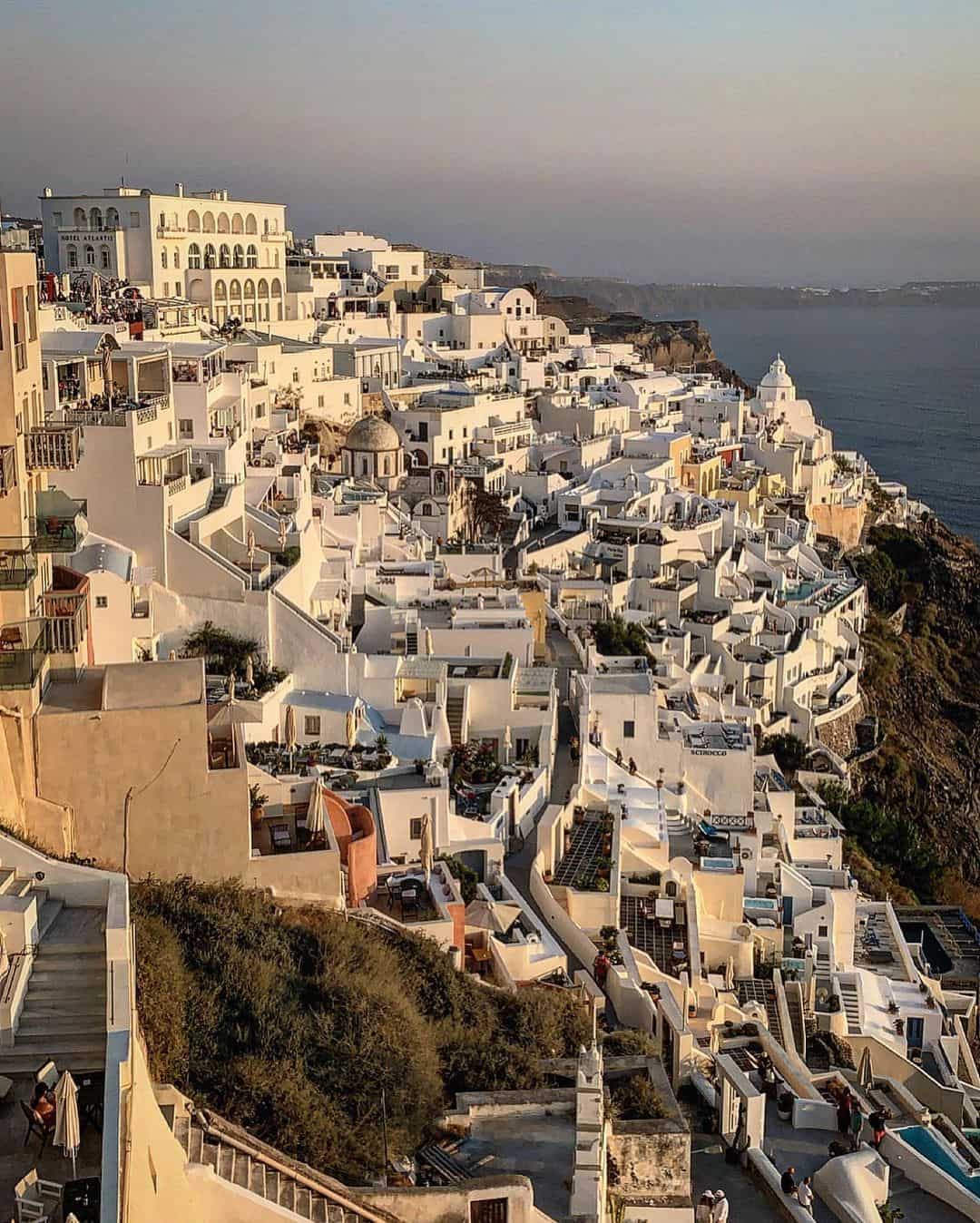 Santorini in June is a good time to visit. This is still a popular month for travellers to visit the island but it is the last month of relative calm before the crowds arrive in July and August.

You will also note that everything – from flights and accommodation to local tours, is cheaper in June. Since this is the first month of the summer, the island is still quite lively.
Local hotels, restaurants, and other businesses open their doors for the first time following the winter season. You can cross all of your desired items off of your Santorini bucket list at this time.
Catch a world-famous Santorini sunset, conquer the infamous Fira to Oia hike, have lunch at Ammoudi Bay, and organise a tasting at a local winery. From Santorini, you can also consider visiting some of the other nearby islands in the Cyclades.
Events Taking Place in Greece in June
The Epidaurus Festival is one of the biggest cultural festivals in Greece. It takes place every year between June and October.
The event sees Ancient Greek theatrical, dance, and drama performances hosted in a selection of historic theatres across the country. The Odeon of Herodes Atticus theatre on the slopes of the Acropolis, and the Ancient Theatre of Epidaurus are two particularly special venues.
The latter is also home to one of 18 UNESCO world heritage sites in Greece – the Sanctuary of Asklepios. Tickets can be purchased online in advance, as well as at the main Epidaurus Festival box office in Athens.
The box office is situated at Panepistimiou 39 (inside Stoa Pesmazoglou). You may also be able to purchase tickets at the theatres. However, it is better to reserve them in advance to avoid disappointment.
Suggested Packing List for Visiting Greece in June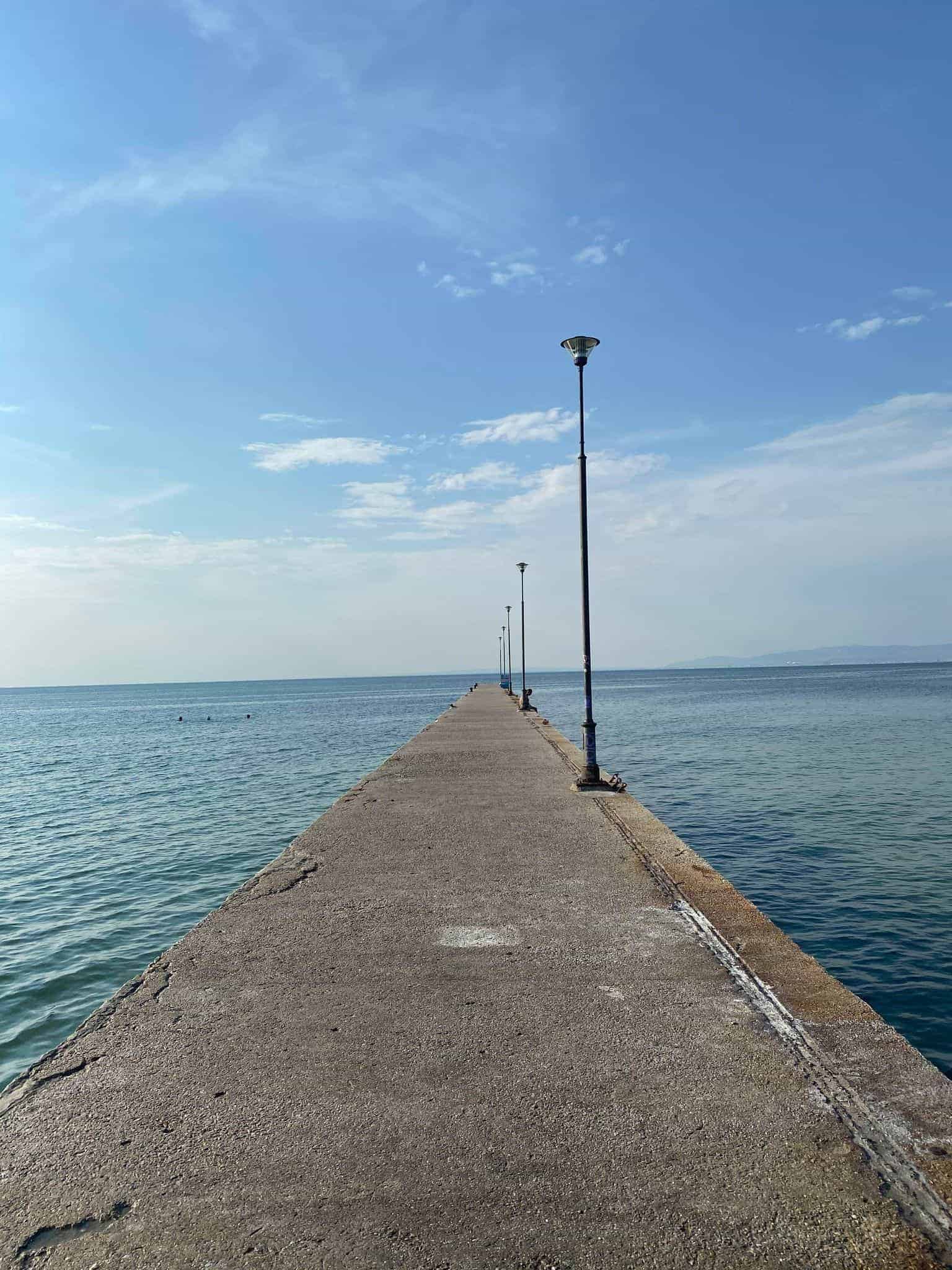 Greece in June marks the official start of summer. You can pack your summer vacation wardrobe for travelling during this time.
Shorts, skirts, sundresses, and playsuits are all acceptable choices during this time. A suggested Greece packing list for June is provided below.
7 x underwear


7 x socks


Umbrella


Sunglasses


2-3 sundresses (for women)


2-3 pairs of cargo shorts (for men)


3-4 t-shirts


2 outfits for evening wear


Flip Flops/slippers to wear around the hotel


Comfortable walking shoes


Heels/dress shoes for going out


Sandals/wedges


Light cardigan


Light jacket for cooler days


1-2 pairs of jeans


2 swimsuits (1 to wear while the other is drying)


Umbrella for rainy days


Phone and charger


Camera and tripod
Parting Words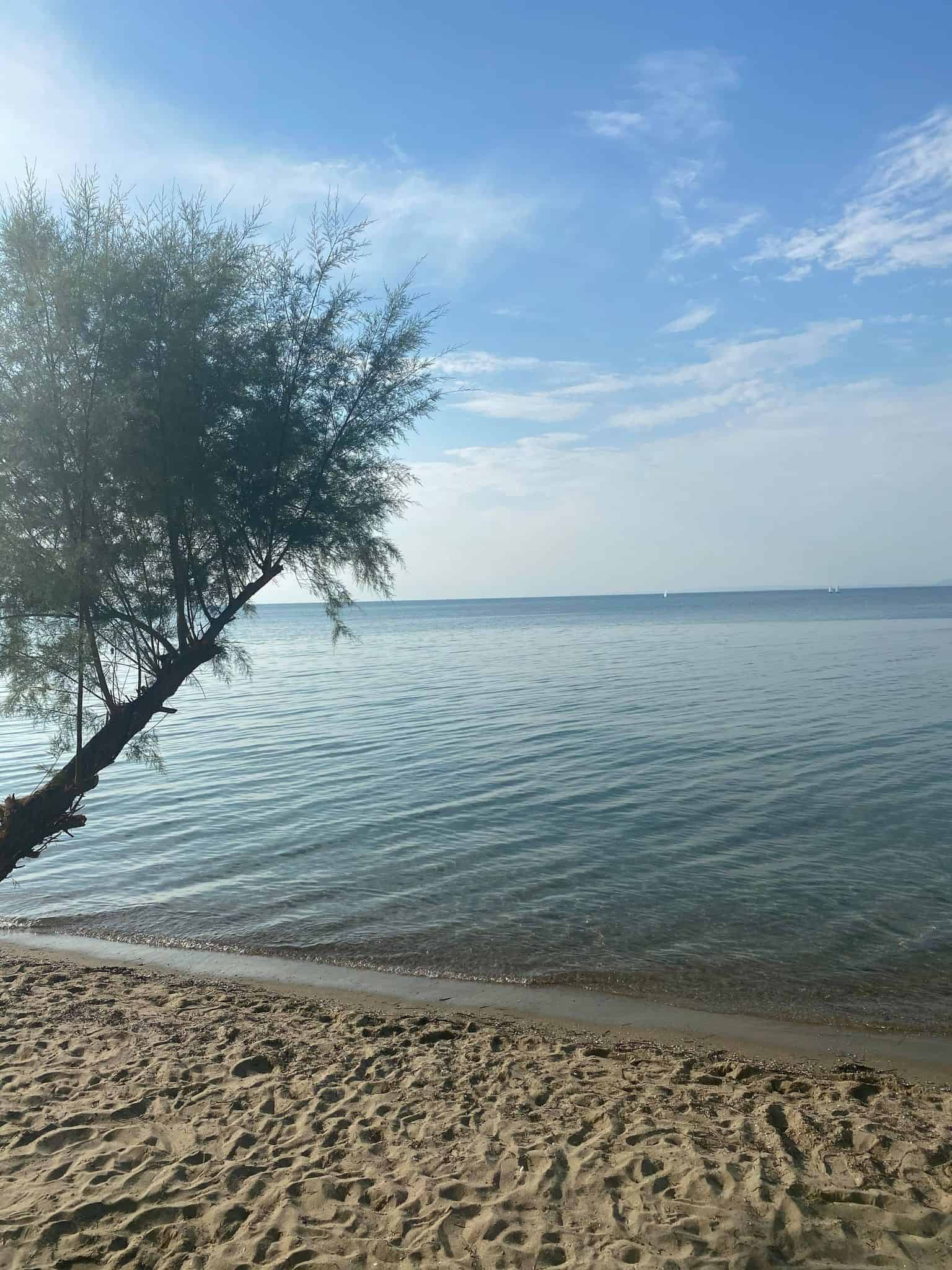 Do you have any additional questions about visiting Greece in June or about planning a trip to Greece in general? I have been living in Greece since 2017.
If you have any questions, I am happy to answer them. Just drop me a comment below and I will get back to you ASAP.
Wishing you safe travels, always! Geia sou, Melissa xo
---