Wondering how to get to Alonissos? This gorgeous Sporades island may well be one of the last remaining sleepy Greek island idylls.
Alonissos flies largely under the radar. Despite increasing in popularity in recent years with the unveiling of the Alonissos Marine Park, it remains something of an unknown on an international scale.
Most travellers that visit here either do so on a day trip from nearby Skopelos or Skiathos islands or they venture here because they have an interest in scuba diving. Indeed, scuba diving here means the opportunity to swim with endangered monk seals, dolphins, and experience other rare marine life and fauna. 
How to Get to Alonissos 
There is no international airport on Alonissos. The only way you can get to the island is by ferry.
The closest international airport to Alonissos is Alexandros Papadiamantis Airport on Skiathos island. This airport connects the Sporades islands to a number of destinations across Europe and further afield.
Reach Alonissos from Skiathos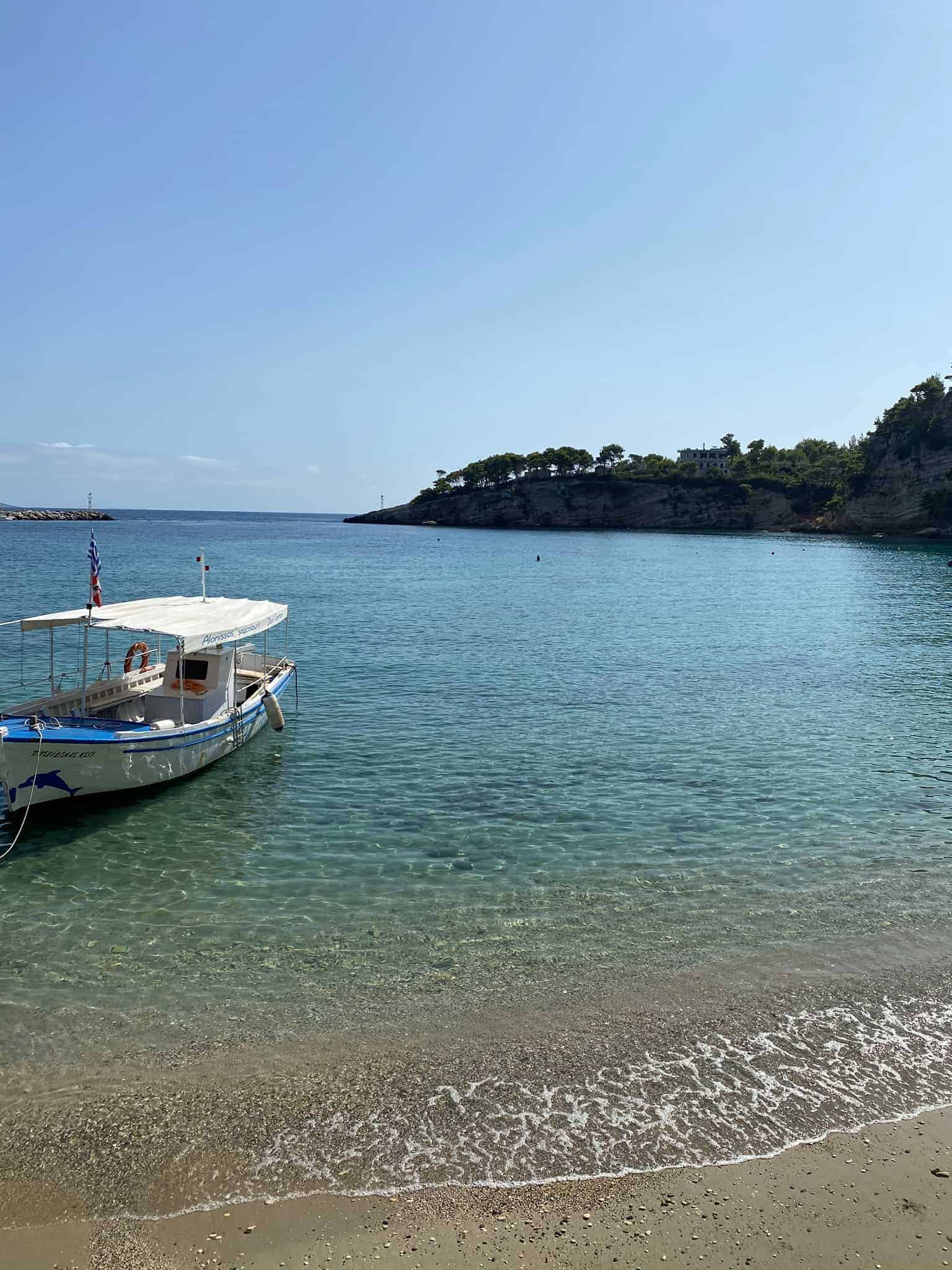 Skiathos airport is served by several international and domestic routes. There are regular connections here from Athens and Thessaloniki serviced by Hahn Air, Olympic Air, and Aegean Air.
Fortunately, Alexandros Papadiamantis Airport is also very close to Skiathos town. It takes just a few minutes to reach the town and the journey costs just a few euros. If you didn't have luggage, you would be able to walk!
Grab a Greek coffee or a Freddo espresso at one of the charming cafes and bakeries that line Skiathos port and then take the ferry to Alonissos. Ferries connect Volos on the Greek mainland with Skiathos, Skopelos and Alonissos. 
These services run daily throughout the year, with more frequent schedules during the summer months. Timetables are subject to change from season to season, year to year.
In the height of summer, there are approximately three ferries a day. In the winter, there is one service daily.
Use Ferryscanner to check these in advance of arriving in Greece. You can purchase ferry tickets in person from the Hellenic Seaways office at Skiathos port.
However, it is best to reserve tickets online in advance to ensure that you will have a seat on your preferred departure. This is particularly true if you are travelling during the peak Greek summer months of July and August.
The journey from Skiathos to Alonissos takes approximately an hour and twenty minutes depending on the specific service you travel on and the weather conditions. The ferry takes you to Patitiri port, the main port of Alonissos.
Reach Alonissos from Volos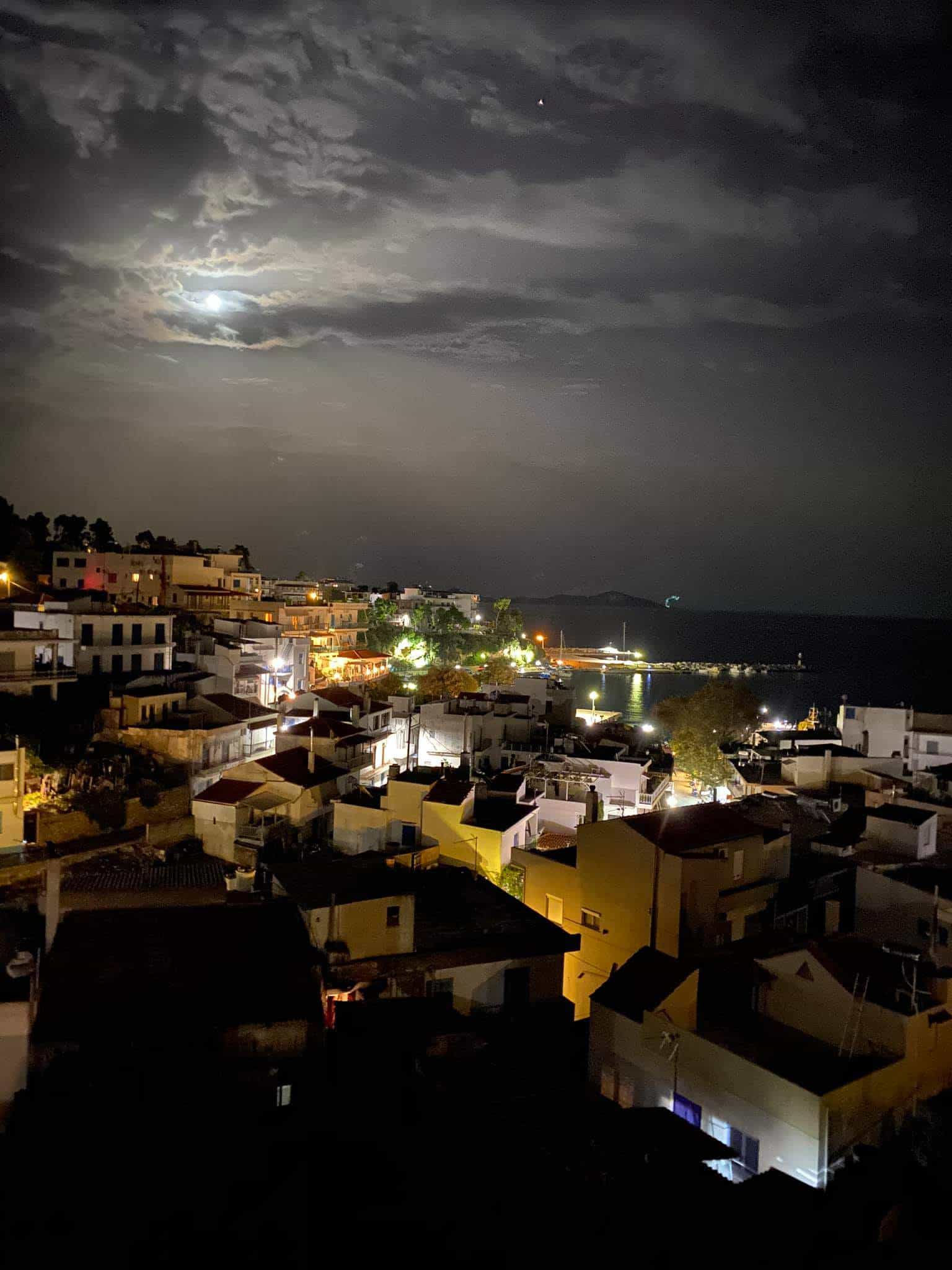 If you are sailing to Alonissos from the Greek mainland, you should take the ferry from Volos port. This is the same service that runs from Skiathos to Alonissos. Volos is just the starting point for the ferry.
It takes between 3 and 5 hours to get from Volos to Alonissos depending on the ferry you choose to travel on. If you do not have a vehicle, you can travel on a fast boat which takes 3 hours and 5 minutes. 
The car ferry takes around 4 hours and 55 minutes. However, generally, it is the slower car ferry that leaves Volos port in the mornings and the "fast" boat that leaves in the afternoon.
Again, check the latest fares and schedule information on Ferryscanner. You can buy your ferry tickets at Volos port.
However, booking online in advance saves hassle. A ticket from Volos to Skiathos costs around €32 one way.
Getting to Volos
Buses and trains connect both Athens and Thessaloniki with Volos. While you have a number of options available for getting to Volos, travelling by bus within Greece is arguably the most convenient.
KTEL is the Greek national bus network. It consists of 62 regional companies which each serve a specific region of Greece.
This can be confusing as these various regional bus companies have been combined under one umbrella yet they essentially operate independently. So, there is not one central website for purchasing bus tickets in Greece.
Instead, you have to know the specific regional carrier/website. From Thessaloniki, this is KTEL Makedonia. From Athens, this is KTEL Attikis.
Public transport in Greece is great. Services run regularly and are usually punctual. You can also take the train from Athens/Thessaloniki to Volos. However, both options require a change in Larissa. 
Reach Alonissos from Skopelos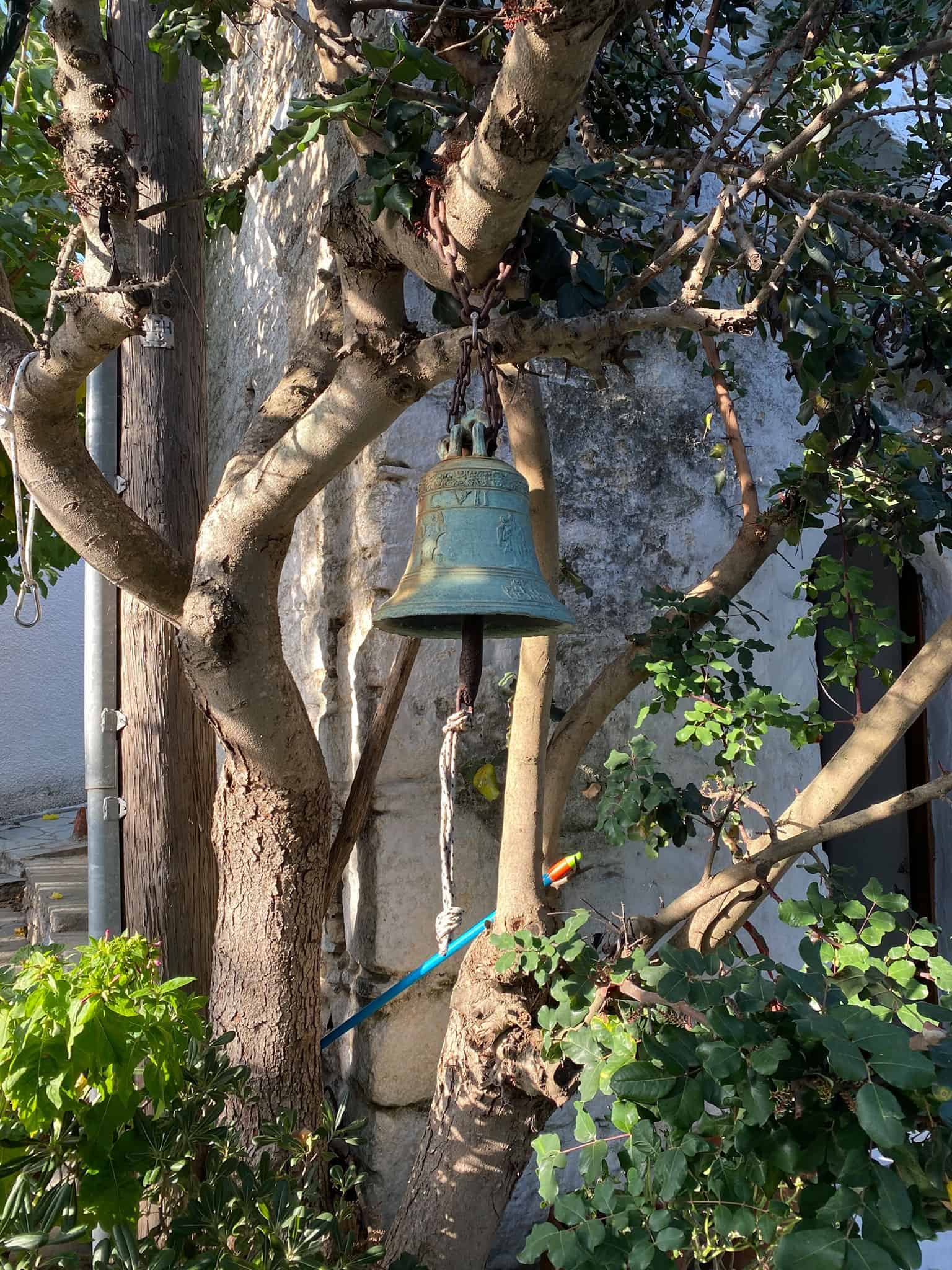 If you are on vacation on the blue-green island of Skopelos, it can be pleasant to spend a day on Alonissos. Fortunately, this is very easily done.
It takes just 25-30 minutes to reach Alonissos from the main port at Skopelos town. From the port at Glossa, it takes between an hour and ten, and an hour and thirty minutes depending on the service you are travelling on.
Parting Words
Do you have any additional questions on how to get to Alonissos? I've been based in Greece since 2017.
I am happy to help out with any of your trip planning questions and queries. Simply drop me a comment below.
Wishing you safe travels, always! Geia! Melissa xo
---