You will need to get a residence permit in Greece if you would like to live in this beautiful Mediterranean country for longer than 90 days. Any mention of doing bureaucratic or paperwork related stuff in Greece fills a lot of people with panic.
The reality is that most things here are pretty straightforward – including applying for Greek residency. The main thing that you need is patience.
Different Types of Residence Permits in Greece
There are two different types of residence permit in Greece – beige residence and blue residence. The beige permit is the one which you should apply for upon arrival in Greece.
You should switch to the blue residence permit after five years in Greece. This is more permanent. Blue residency holders have more rights in Greece. 

In 2021, the process will change and biometric residency permits will come into play. The information in this post will be updated as details are released from the Greek government.

Permit holders will have a set time window to be able to apply for their biometric permits. This has been advised as between the 1st January 2021, and the 30th June 2021.
Important Note About British Applicants and Brexit
British people living in Greece and wishing to remain in the country for more than 90 days in a 180 day period must apply for their residency permits before 31.12.2020. If you are not able to get your permit in time, you may still be able to obtain one after the deadline if you can demonstrate that you were residing in Greece before the Brexit deadline.
In the event that you are unable to get a permit in time, you may need to demonstrate that you have taken all of the necessary steps to obtain one. Confusingly, the government has not clarified further at this stage.
As such, it is advisable to keep a paper trail of everything to show that you have done all that you can. For instance, emails with the police, emails with the British Embassy, etc.
How to Get a Beige Residence Permit in Greece (ΒΕΒΑΙΩΣΗ ΕΓΓΡΑΦΗΣ)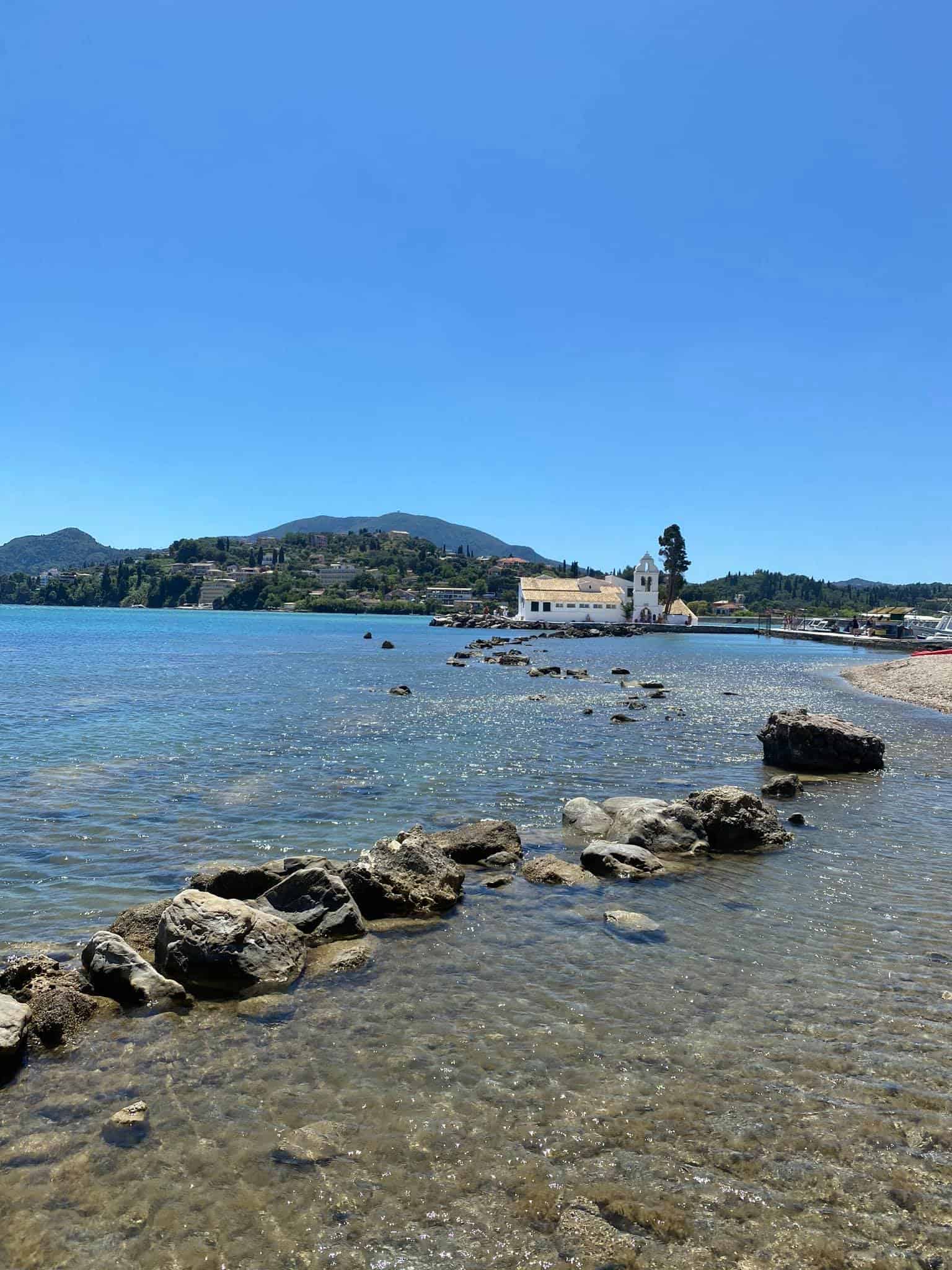 The beige residence permit (ΒΕΒΑΙΩΣΗ ΕΓΓΡΑΦΗΣ) acts as proof that you live in Greece. You should apply for this within 90 days of arriving in the country.
This is a relatively straightforward process that requires you to make an appointment at your local police station. It is advisable to start this process as soon as possible once arriving in Greece.
This helps you to avoid any previously unforeseen delays. The procedure for processing permits and the specific forms required to be completed varies in different regions of Greece.
If you have any concerns or queries, sometimes the easiest thing to do is to make a phone call or show up in person at the police station. Unfortunately, emails often go unanswered or get lost.
How to Get Your Beige Residence Permit in Greece
The documents that you need for your beige residency permit when moving to Greece are:
Completed application form


2 x Passport-sized photos


A photocopy of passport


Medical insurance certificates


Clear health check demonstrating no contagious diseases, etc. (You can download a template for a medical certificate via the Ministry of Foreign Affairs website here)


Proof of address in Greece (rental contract)


Utility bill with your name printed on it


Proof of employment (a signed contract is sufficient) OR proof of sufficient funds in a Greek bank account if unemployed/self-employed (4000 euros).
Every document detailed above must be submitted in Greek. Official documents need to be translated by a Lawyer, a certified Translator, or the Greek Foreign Ministry's Department of Translation.
How to Get a Greek Residence Permit Via the Hospitality Route
If you are an EEA resident, and you are moving to Greece to be with a partner or family member, you can also opt to go down the "hospitality route". You do not have to be living with the person in order to go down this route. In this case, the Greek citizen essentially "vouches" for you while you are in the country.
To get a residence permit via the hospitality route, your Greek partner/relative needs to go to the police appointment with you and fill out a form. They can provide their proof of address information, etc if your name is not on any bills.
Process for Non-EEA Citizens
It can be difficult for non-EEA citizens to move to Greece. You may be eligible to relocate if you are married to a Greek citizen or if you are of Greek descent. However, you will need to organise the appropriate visas before travelling to Greece.
There are options for travelling to Greece under a golden visa program. This means investing a minimum of €250,000 into purchasing property in Greece.
You may also be able to relocate here if you plan on opening a business in Greece. However, just know that the criteria are strict and you typically need to show at least €300,000 worth of funds.
You will need to check the specifics of the route that you want to take. Some golden visa programs may not include the right to work in Greece. 
KEP
The Citizen's Service Office (KEP) can provide additional information on how to get a Greek residence permit. However, their site is displayed in the Greek language only. You can visit their website here.
What to Expect at Your Appointment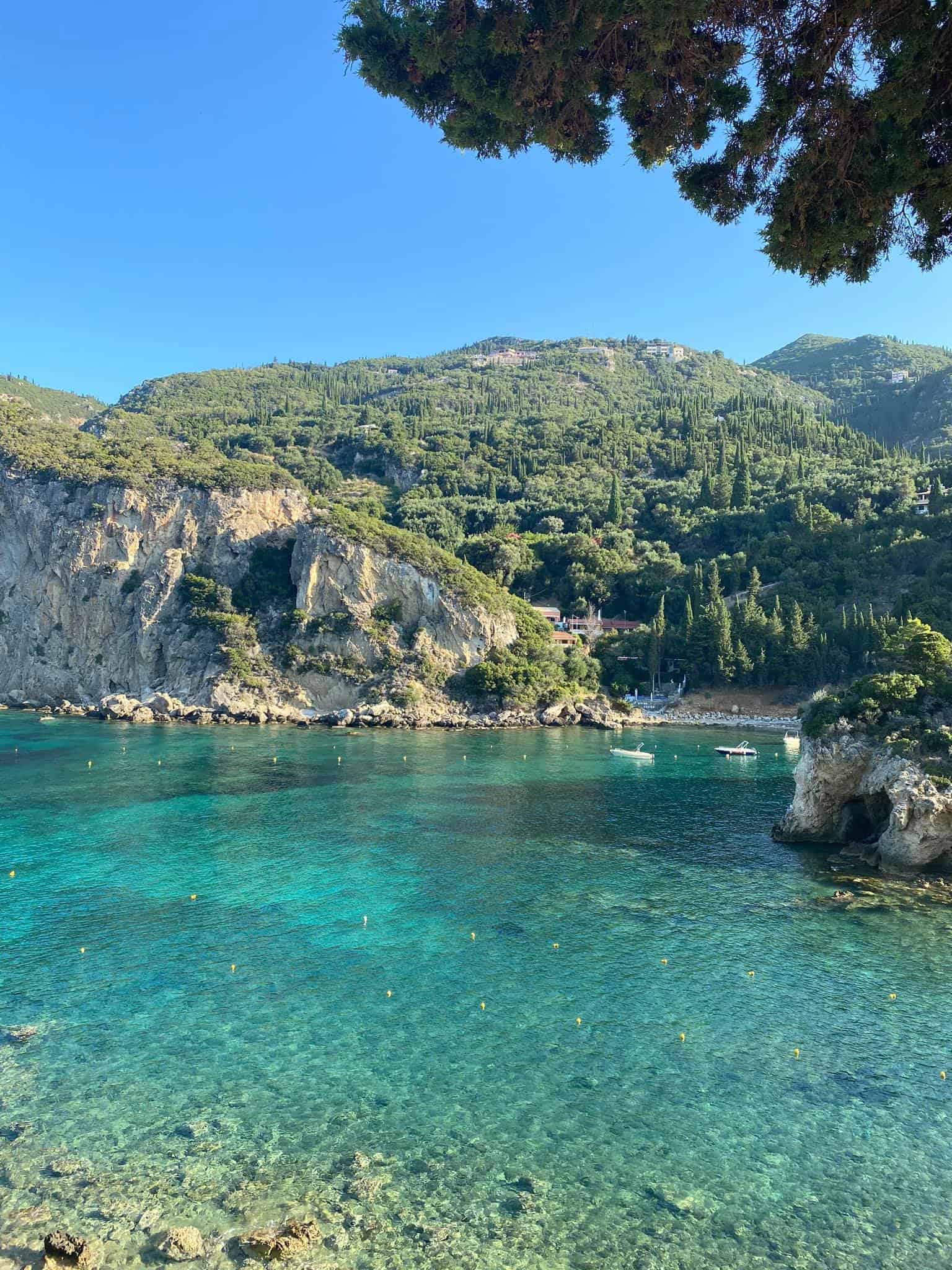 Appointments at your local police station are fairly straightforward. The Office that you speak to will simply review your forms, briefly discuss what you are doing in Greece, and take copies of your passport and other supporting documents.
You will be handed a blue receipt (βεβαίωση / veveosi) that shows that you have applied for residency. Your permit will be ready several weeks after.
Some stations work faster than others. Many people who apply for residency at small island police stations may find that they receive their permits in a matter of days, not weeks.
There is no time limit regarding how long you can stay in Greece once you have received this receipt. You are also free to travel internationally from Greece, or return to your home country during this period as you desire.
How to Upgrade to a Blue Residence Permit (ΕΓΓΡΑΦΟ ΜΟΝΙΜΗΣ ΔΙΑΜΟΝΗΣ)
If you have been living in Greece for five years, you are eligible for the blue residence permit (πιστοποιησης μονιμης διαμονης). To apply for this, you will simply need to make another appointment with the local police authorities and swap out your permit.
This is Greece, and sometimes frustrating things happen. You should note that there have been instances in the past where the Greek police have refused to change people's permit types and said that doing so was not necessary.
Your request to change to a blue residency permit should not be refused. If this happens to you, you should stress with the Greek authorities that you need a blue permit. Failing that, you should contact your country's embassy in Greece.
Blue permit holders have more rights to remain in Greece. As such, it is advisable that you switch your beige permit for this as soon as you are able to do so. Those who have lived in Greece for five years or more yet did not register themselves correctly can apply directly for a blue permit. 
British Citizens Relocating to Greece After Brexit
British expats living in Greece make a huge contribution to the Hellenic community and economy. Fortunately, the Greek government recognise this.
They have already proposed some new manners in which British people can apply for residency after the Brexit deadline of 31st December 2020. The options available to British citizens hoping to obtain a Greek residency permit in 2021 and beyond are outlined below.
Financially independent person's permit


Greek Golden Visa


Spousal visa
Financially Independent Person's Permit
From 1st January 2021, British citizens can apply for a financially independent person's permit. Applicants are required to have an income of at least €2,000 per month to support themselves without employment in Greece. This amount must be deposited into a Greek bank account.
This permit would suit remote workers or self-employed international business owners. If you intend to add children or your spouse to your permit application, you must show proof of additional income. This is calculated at 20% for your spouse, and 15% for children.
The fee for applying for this permit is €1,000. It needs to be renewed every two years.
Greek Golden Visa
The Greece golden visa program was introduced in 2013. It is a means of obtaining Greek residency by investment.
A minimum investment of €250,000 in Greek real estate is required. This visa is renewable every five years.
Spousal Permit
If you are married or in a civil union with a Greek or registered European citizen, you will be able to obtain a Greek residency permit through them.
Parting Words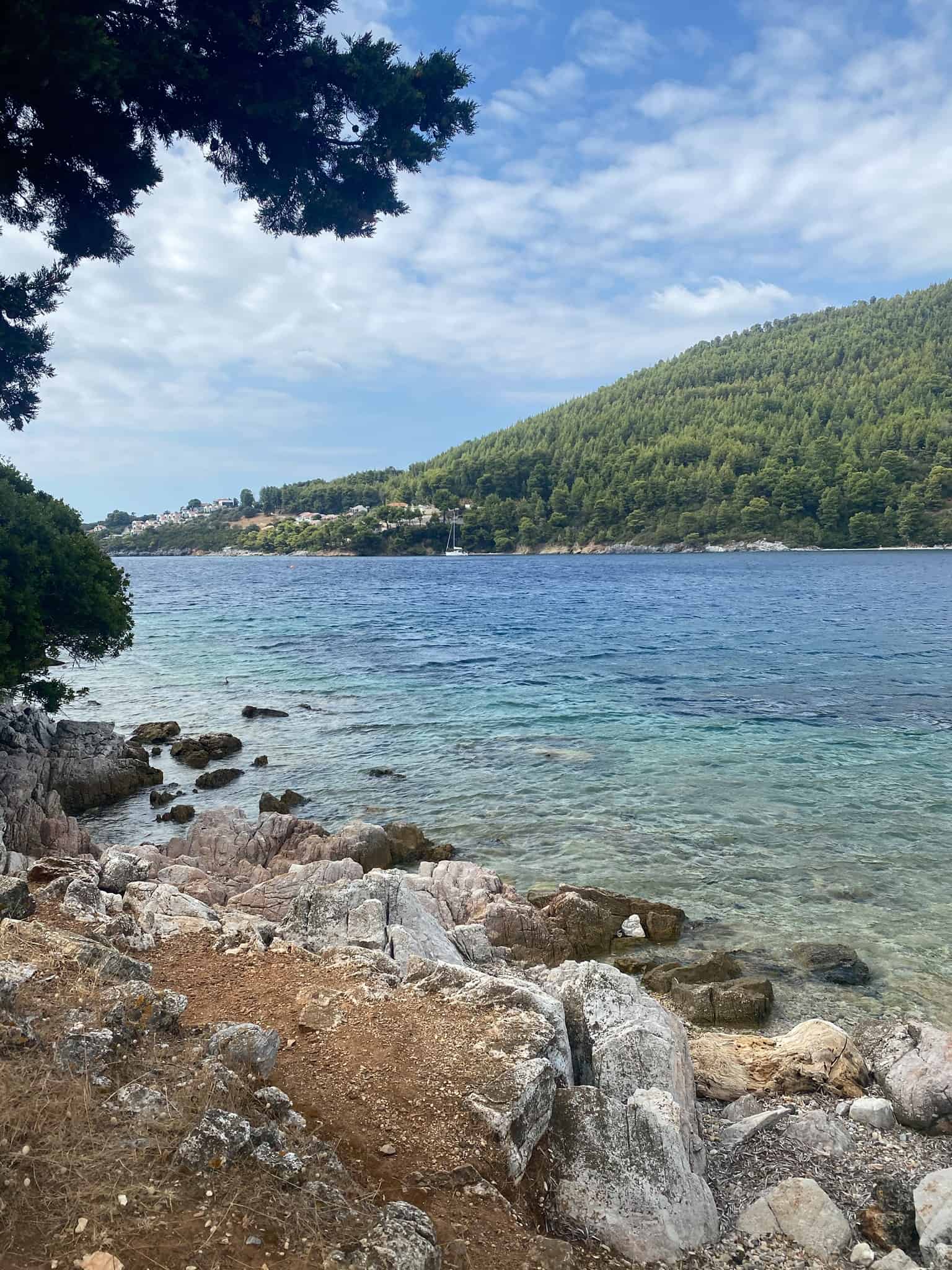 The process of applying for a residence permit in Greece is more straightforward than it may seem. Of course, there are several other things that you need to do when you move here too.
Don't forget to apply for your AFM tax number, and your AMKA number if applicable. I have written this comprehensive guide on moving to Greece which aims to address all aspects of relocating here.
Have any further questions about this process? I have lived in Greece for three years now and I'm happy to help out if you have any issues.
Feel free to drop me a comment below and I'll get back to you as soon as I can. Geia sou! Melissa xo 

---