Identifying the best restaurants in Thessaloniki is a somewhat subjective quest. One thing is for sure though; Greece's second city is much more of a gourmand than Athens. Over the past few years, a number of excellent eateries have opened up in Thessaloniki that have really helped to put the city on the map with foodie travellers.
While typically Greek food is all about tradition and following those age-old beloved recipes just like Yia Yia used to make; the culinary movers and shakers of Thessaloniki are mixing things up. Expect to find everything from fusion cuisine, to timeless classics infused with a contemporary twist. 
I spent a month in Thessaloniki this August. For the purposes of research (or maybe just to make myself feel better about my expensive love of eating out!) I decided to work my way through all of the supposed "best restaurants in Thessaloniki" in order to construct a handy foodie guide to Thessaloniki. It's tough work, but someone's gotta do it…
The Best Restaurants in Thessaloniki
The best restaurants in Thessaloniki are a diverse mix and range from the classic to the innovative. One thing to be admired about the Thessaloniki food scene though is that regardless of how elegant and high-quality the eatery, there is never any air of pretension – just good food and good vibes.
Μαιτρ & Μαργαρίτα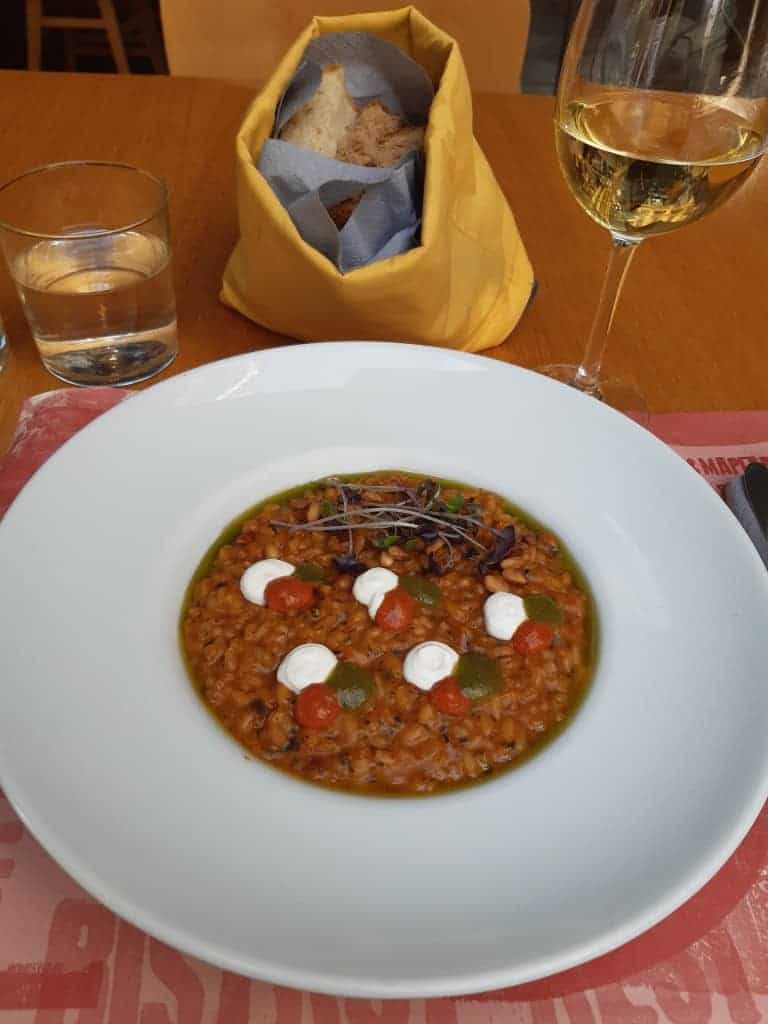 Where: Verias 2, Thessaloniki 546 25
Perched on the corners of Leontos Sofou and Fragkon, Μαιτρ & Μαργαρίτα is a Thessaloniki eatery that has gained something of a cult following over the last few years. If you want to stop by for dinner during the evenings and weekends, be sure to reserve a table, since this is the go-to choice for many Thessalonikians.
Μαιτρ & Μαργαρίτα is situated in an up-and-coming neighbourhood. Once filled with warehouses and industrial buildings that ultimately closed down and became derelict, numerous creative and quirky businesses have opened in this area, creating a bohemian vibe. Think barbershops that are set up like London pubs, vividly coloured coffee shops where budding entrepreneurs tap away on Macbooks, etc. This part of town is bursting with personality and flair.
Μαιτρ & Μαργαρίτα's offering focuses on Mediterranean food that utilises ingredients of the highest quality. Meats, cheeses, and vegetables are locally sourced, and the wine list features choices from local Greek wineries. The menu changes frequently depending upon what is in season.
I ordered the vegetable risotto and a glass of rose from a Greek producer. Despite sampling risottos all over Italy, the Mediterranean, and the world, Μαιτρ & Μαργαρίτα's blend of beans, mint, sundried tomato sauce and goat's cheese was perhaps the best I tasted and I'm still daydreaming about it to this day!
Extravaganza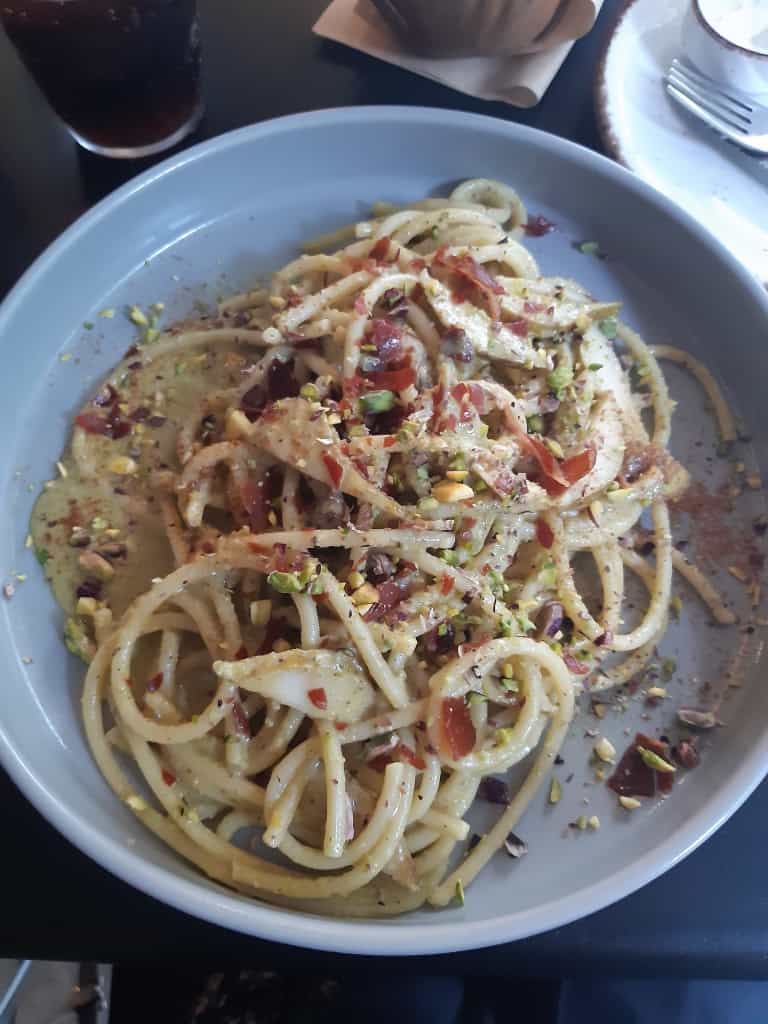 Where: Episkopou Amvrosiou 8, Thessaloniki 546 30
If you like eating contemporary classics with an eccentric twist, Extravaganza is the place for you. Expect a queue for a table if visiting during the evenings (unfortunately they do not take reservations), but know that the food will be worth the wait.
Heston Blumenthal-esque would be the best way for me to describe the food at Extravaganza. The dishes on the menu are comprised of ingredients that you would not usually think to use together, yet somehow they just work.
Extravaganza also combines influences and foodie classics from different world cultures and cuisines – think Chinese-style bao buns filled with sumptuous, Greek-style marinated meats. All of these treats for the taste buds are combined with a table service that may well be the friendliest in Thessaloniki.
If there are a few of you, you can opt to order a handful of the unusual meze-style appetisers to share. Since I was dining alone (and the portions were fairly generous anyway), I stuck to a main. I ordered bucatini pasta infused with a rich pistachio sauce, chopped pears, crispy prosciutto, and nuts.
Toixo Toixo
Where: Stergiou Polidorou 1, Thessaloniki 546 34
While in Greece, you absolutely should dabble in traditional Greek cuisine, and indulge in a little taverna food. If you're going to do that though, you might as well do so at the best of the best. In Thessaloniki, one option stands out above the rest – Toixo Toixo in Ano Poli.
The restaurant's name translates to "behind the wall". This is a fitting description of the place, as it awaits travellers from behind the old Byzantine walls in Ano Poli – the most historic part of town. The charming space has been designed in a manner that is so quintessentially Greek – think wall cabinets stacked high with countless varieties of ouzo, shabby chic wooden furnishings, and speakers that play out old bouzouki music.
All of your typical Greek classics can be found here – spanakopita pies comprised of delicious feta wrapped in a warm filo pastry, Greek salads, and yellow split pea puree. The menu also features regional classics, and wine sourced from nearby Macedonian wineries. I highly recommend the hilopites metsovou – handmade pasta from the village of Metsovo.
Toixo Toixo is a popular eatery, but its location is tucked away from the city centre enough that it doesn't see the same crowds or tourists as the tavernas that sit in Ladadika or around Aristotelous square. Only those in the know come here, and you should move it high up your list.
Charoupi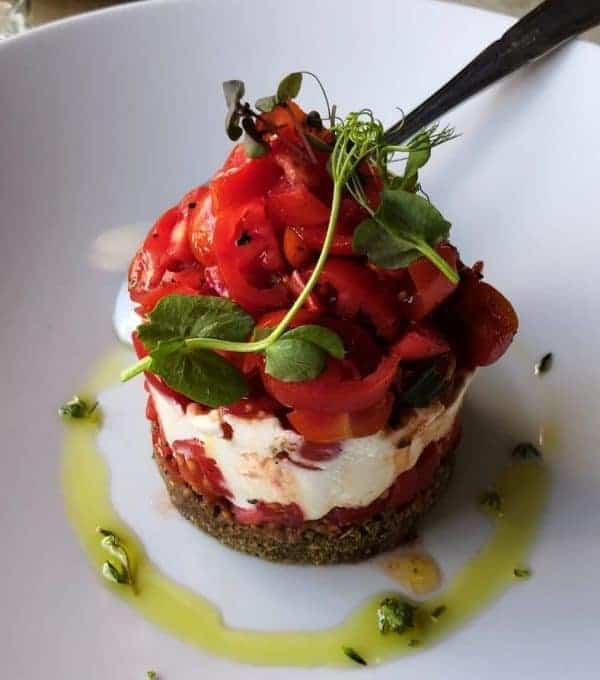 Where: Doxis 4, Thessaloniki 546 25
Charoupi has been a much-loved haunt on the Thessaloniki food scene for a few years now. The restaurant combines Cretan cuisine with a fine-dining ambiance. Each region of Greece has its own specialty dishes to offer, and Charoupi is a nice place to try in Thessaloniki as the food here is different to that which features on the menus of most local establishments.
The menu at Charoupi is a blend of classic Cretan dishes and those which have been modified to add a modern twist. A curated wine-list sits alongside the food offering, and the in-house sommeliers can offer you suggestions tailored to your personal preference, as well as what best compliments your order.
In true Thessaloniki style, dinners are followed by a complimentary dessert, and a strong glass of Cretan raki to wash it all down with. Reservations are highly recommended in order to secure a table at this popular joint.
Sempriko
Where: Fragkon 2, Thessaloniki 546 26
Sempriko is an excellent mezedopoleio restaurant in Thessaloniki's Ladadika district. My friend and I found this place by accident while looking for a good spot to have dinner, before later discovering that it's a local favourite.
Mezedopoleio restaurants are, as the name suggests, places that specialise in serving meze (small plates). You can find these places all over Greece, but in Thessaloniki in particular, you can find plenty of mezedopoleio spots with great reputations.
Decades ago, the Greek social scene revolved a lot around mezedopoleio places. Local men would meet here to black backgammon and talk over small plates dishes which were accompanied by strong Greek alcohol like tsipouro and ouzo. Today not a huge amount has changed, but the establishments have become more "mainstream" and loved by people of all ages, and tourists and Greeks alike.
An array of small dishes shared among friends is a perfect light lunch. At Sempriko, consider sampling the kavourma (essentially the Greek pork answer to salami), or the ladotyri cheese preserved in olive oil. This place has a quaint homely vibe with blue and white tables reminiscent of a Greek island village. Sempriko also has its own on-site delicatessen where you can buy excellent edible Greek produce to take home with you.
Bantis
Where: Panagias Faneromenis 33, Thessaloniki 546 32
Bantis is not a restaurant per se, but a bougatsa specialist. Bougatsa is a Greek stuffed pastry that originated here in Thessaloniki, and Bantis is supposedly one of the best places in town to try it. While I don't discriminate between bougatsas, and personally love all bougatsas (in other words I'm just greedy), no-one can dispute the culinary magic of the pastries prepared in the Bantis kitchen.
Bougatsa is a filo pastry that is filled with semolina custard, cheese, or minced meat. I personally prefer the sweet semolina bougatsa, then covered with a sprinkling of icing sugar and cinnamon. Phillipos Bantis, current owner of the Bantis family bougatsa place, prepares all pastries by hand. Established in 1969, there are many Thessalonikians that will come here, and only here, for their pastry fix.
Roots Food and Culture
Where: Kapodistriou 2, Athina 106 82
Meat is such a prominent part of Greek food culture that upon arrival in Greece, it may feel as though your dining options are limited if you are vegetarian or vegan. Experience assures me that that is not the case – even the most traditional tavernas sell excellent veggie dishes like fasolakia, and fava beans. That said, for a dedicated spot in Thessaloniki, consider stopping by the centrally-located ROOTS vegan restaurant.
ROOTS is casual and non-pretentious. Large portions of food can be enjoyed here at affordable prices. The menu contains a mixture of Meditteranean, and Middle Eastern style foods – from falafel pittas to veggie burgers, and innovative vegan dishes. The menu changes every six months, so as to make use of the best seasonal ingredients and flavours. For vegetarians and vegans, this is, without a doubt, one of the best restaurants in Thessaloniki.
It's true that there are no bad places to eat here in Thessaly. Greeks take great pride in their food preparation and presentation, and the city is still relatively off-the-beaten-path so you have no risk of falling into a tourist trap while in town.
Have any additional foodie choices that you would like to contribute? What do you consider to be the best restaurants in Thessaloniki?
Alternatively, if you have any questions about travelling to Thessaloniki, you are welcome to reach out to me via the comments below. I have lived in Greece (Athens) for the last two and a half years but spent a month in Thessaloniki scoping out the best spots. I'm happy to assist with any queries you may have. Safe travels! Yiassou! Melissa xo
Disclaimer: High Heels and a Backpack is in no way affiliated with the establishments listed here. Every meal was paid for out of my own pocket in the name of research… and food-loving greed… but mostly research.
---