Proof of onward travel is something that you may be requested to demonstrate when you are travelling internationally. In other words, you need to prove that you have a ticket out of the country.
This doesn't necessarily have to be a flight ticket. It can also be proof of overland travel via bus or train. You just need to prove that you don't plan on sticking around in the country indefinitely or illegally.
Depending on which country you are trying to enter, proof of onward travel may be one of several things that you are asked for. You may also need to demonstrate proof of sufficient funds to show that you can support yourself during your time in the country.
Similarly, you may have to prove that you have booked accommodation for the duration of your stay. It always pays to be over-prepared rather than under-prepared. Have all these documents on hand (even if only as screenshots on your phone) just in case.
But how do you demonstrate proof of onward travel? How often are you asked to display it and why are you asked?
Showing Proof of Onward Travel
If you are going on a week-long vacation somewhere, showing proof of onward travel if requested may be no big deal. You have probably booked a return flight from your home country. So, straight off the bat, you have all the proof that you need that you have a flight out of your destination country.
However, if you are a long-term traveller, being asked to demonstrate proof of onward travel can be hugely frustrating. You may be making your travel plans up as you go along without a fixed agenda.
Although you have no intention of overstaying in the country or doing anything illegal, you also don't know precisely when you want to leave. Part of the fun of long-term travel is the freedom to roam wherever you please and having the option to stick around a little longer if you wish.
What if we decide that we only want to stick around for two weeks, yet wind up completely falling in love with the destination and decide we want to depart later? Conversely, what if we travel somewhere with the intention of spending a month exploring everything it has to offer, yet we ultimately decide that it's not for us and we want to move on sooner?
Sometimes it just isn't convenient to have to buy proof of onward travel. This article will look at the different circumstances in which proof of onward travel is required.
It will discuss how to deal with airlines that deny boarding due to a lack of proof of onward travel. It will also suggest ways in which you can provide proof of onward travel without shelling out a small fortune on a return flight ticket.
When proof of onward travel is needed
Proof of onward travel is one of those things that differs from country to country. Sometimes whether or not you are asked for it depends on the mood of the Immigration Officer that you are dealing with that day.
Immigration and airport staff are well within their right to ask you to demonstrate this. You may be asked for documentation showing that you will leave a country before boarding a flight, or at immigration on arrival.
It is important to be prepared and establish whether you may be asked for this. In some instances, you may be denied boarding if you are unable to show that you have a ticket out of the country.
Some countries have stricter border controls than others
It is important to consider the border-control situation in the country that you are visiting when weighing up whether you are likely to be asked for proof of onward travel. There are certain circumstances where you are more likely to be asked to show this than others.
For instance, if you are European and you are travelling to another EU country, you are unlikely to be asked to show proof that you are travelling out of the country. The same applies if you are travelling to a place where passport holders from your country can enjoy visa-free travel for months and months at a time.
If a country is known for its strict entry requirements (e.g. the United Kingdom, the United States or Australia), or you had to apply for a visa in advance to visit, you are more likely to be asked to show proof of onward travel. An onward flight ticket out of the country may not be the only thing that you are asked for either.
In some instances, such as when visiting the United States as someone from outside of North America, you may have to show proof that you have a flight out of the entire continent and not just the country! (I.e. it is not sufficient to have proof of onward travel from the United States to Mexico, you need to demonstrate that you will not be loitering around US borders and will be leaving the continent).
Some countries may have noted a lot of instances of people overstaying their visas and have tightened up their border control methods as a process. In several countries, including the United States, visa overstays often exceed illegal border crossings by a significant percentage.
Check government travel advice
If you are trying to establish whether you are likely to need to demonstrate an onward flight ticket for your destination, your government travel advice is a good place to start. The UK and USA government travel advice websites are great sources of information that are updated very regularly.
Check the page for the specific country that you are headed to before travelling. Some countries specifically state that you must be able to produce proof of onward travel before arriving.
Others say nothing. In this case, it is a good idea to check with other travellers and check online forums and Facebook groups.
Check online Facebook groups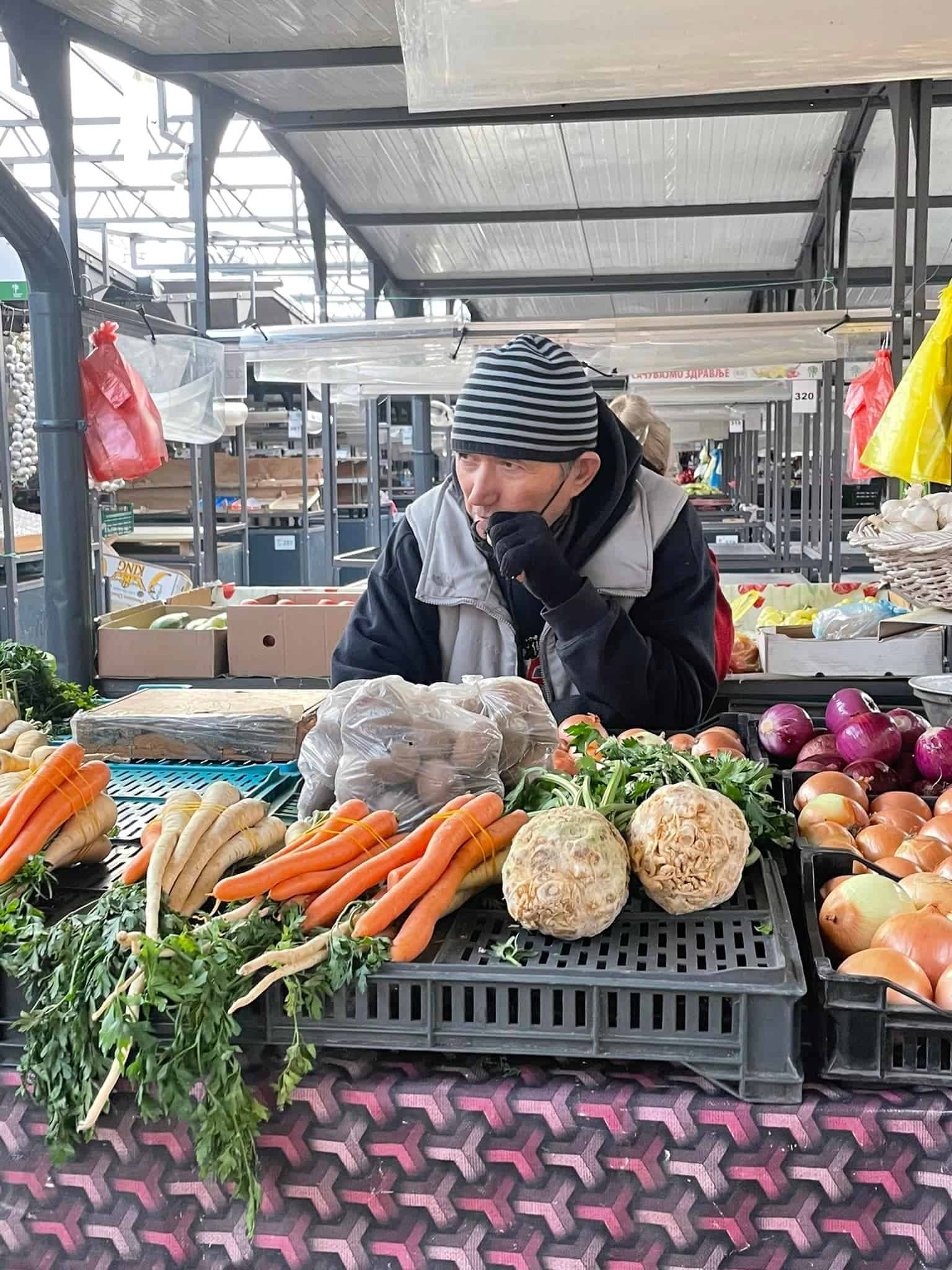 If you have a friend or family member that recently travelled to the place that you are visiting, ask them about their experience. If they breezed through Immigration with no questions asked, that is a good sign.
Alternatively, if they were grilled and asked to show various documents, that suggests that you are likely to be asked to show proof of travel out of the country. If you don't know somebody first-hand that has visited that country recently, there are plenty of online travel forums and Facebook groups where you can search for information.
Destination-specific Facebook groups, in particular, are the best choice. For instance, if you are travelling to Mexico, join Facebook groups for backpackers and ex-pats in Mexico and post a question asking other travellers what their recent experiences were when entering the country.
If you are visiting Athens, Greece, join Facebook groups related to Greece and ask your question there. Of course, as mentioned, everyone may have very different experiences and the extent to which you are questioned may depend on the mood of the Immigration Officer that day. Still, this is a good way to gain a general consensus of what the situation is.
Contact the airline
If you are concerned, anxious, and confused about whether or not you need to provide proof of onward travel for your trip, consider contacting the airline. Depending on who you are flying with, you may be able to reach the airline via Twitter support, email, phone, or online instant messaging.
Keep in mind that the level of customer service may vary depending on the airline. (I.e. some budget airlines have customer service departments that are overwhelmed with queries and are notoriously difficult to get a hold of!)
The airline may give you a definitive answer or they may make a suggestion on what they think you ought to do. Sometimes, when purchasing flight tickets directly from airlines or from aggregator platforms like Skyscanner, you may notice a pop-up saying that you may be requested to show proof of onward travel.
Being requested to show an onward flight ticket when boarding the flight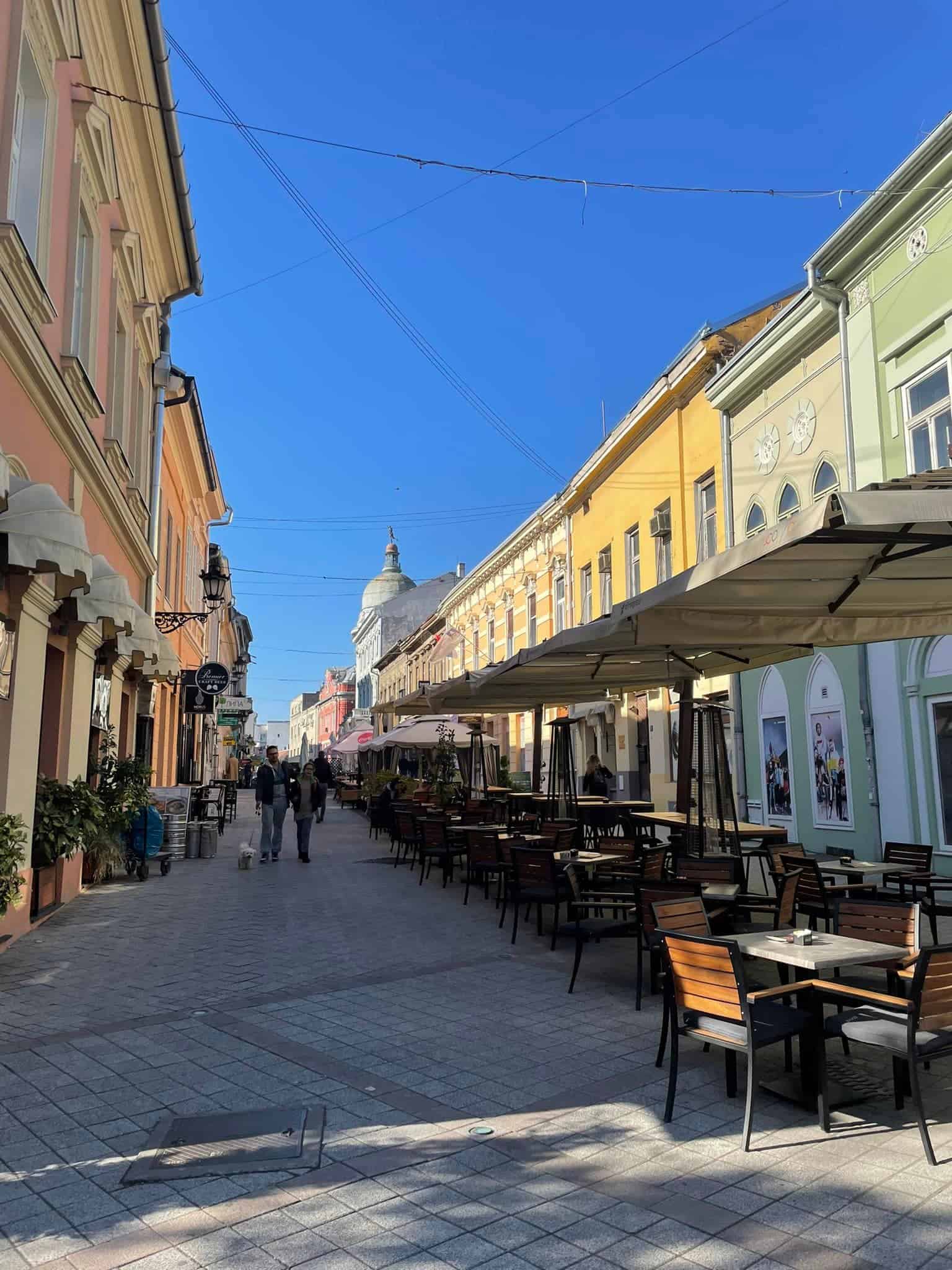 You may often be asked to show proof of onward travel when boarding a flight. In fact, in some cases, you are more likely to be asked to demonstrate this before boarding than you are when you arrive at border control on the other side.
Why? Because airlines are held responsible if they do not check that their passengers have the correct visas, paperwork, proof of onward travel, etc.
The specificities vary from airline to airline and country to country. However, in some cases, if airline staff allow passengers to board without the correct paperwork and an onward flight ticket, it will then be at their cost if the passenger is then refused entry at the destination and needs to be flown back to their country.
The airline may also be fined. So, you can understand why check-in and boarding staff sometimes seem over-zealous and can be adamant that you need to show them certain documents.
Obviously, if there ever were an instance where a passenger was refused entry and the airline was fined, the blame would fall on the employee who allowed the person to board. This may result in disciplinary action or harm the person's career.
If you are asked to show proof of onward travel before boarding a flight, you should either a) try and negotiate your way onto the flight or b) quickly purchase an onward flight ticket. The latter may be your only choice sometimes.
For this reason, you should always make sure you arrive at the airport and then, at your departure gate with plenty of time to spare. Similarly, make sure that your phone is always charged and that you always have sufficient data so that you can hurriedly buy an impromptu ticket if necessary.
(Fortunately, most airports have free wifi).
Alternatives to Buying a Return Flight Ticket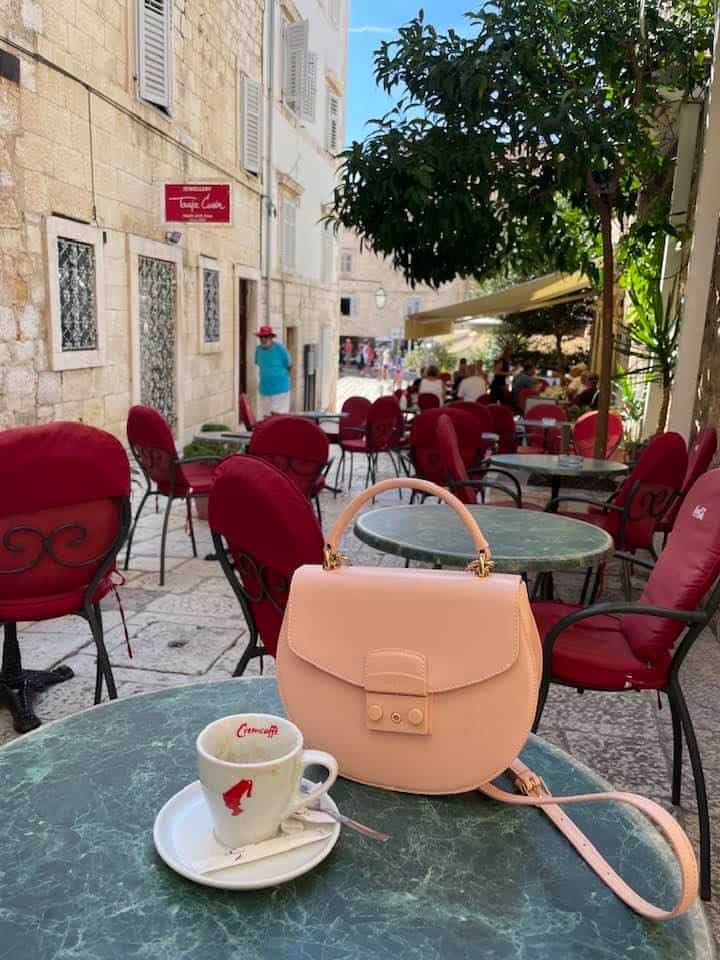 Sometimes it can seem like a huge financial loss to buy a return flight ticket that you doubt you will use. You do have a couple of different options to consider before shelling out on an expensive return flight.
We will run through the various different options below. But the best options, if you are nervous or unsure are to:
1. Buy a ticket through Expedia that comes with free 24-hour cancellation and then cancel your ticket when you arrive at your destination

2. Buy a flexible date ticket for your return

3. Purchase a temporary return ticket through One-Way Fly
Buy a super cheap ticket and cut your losses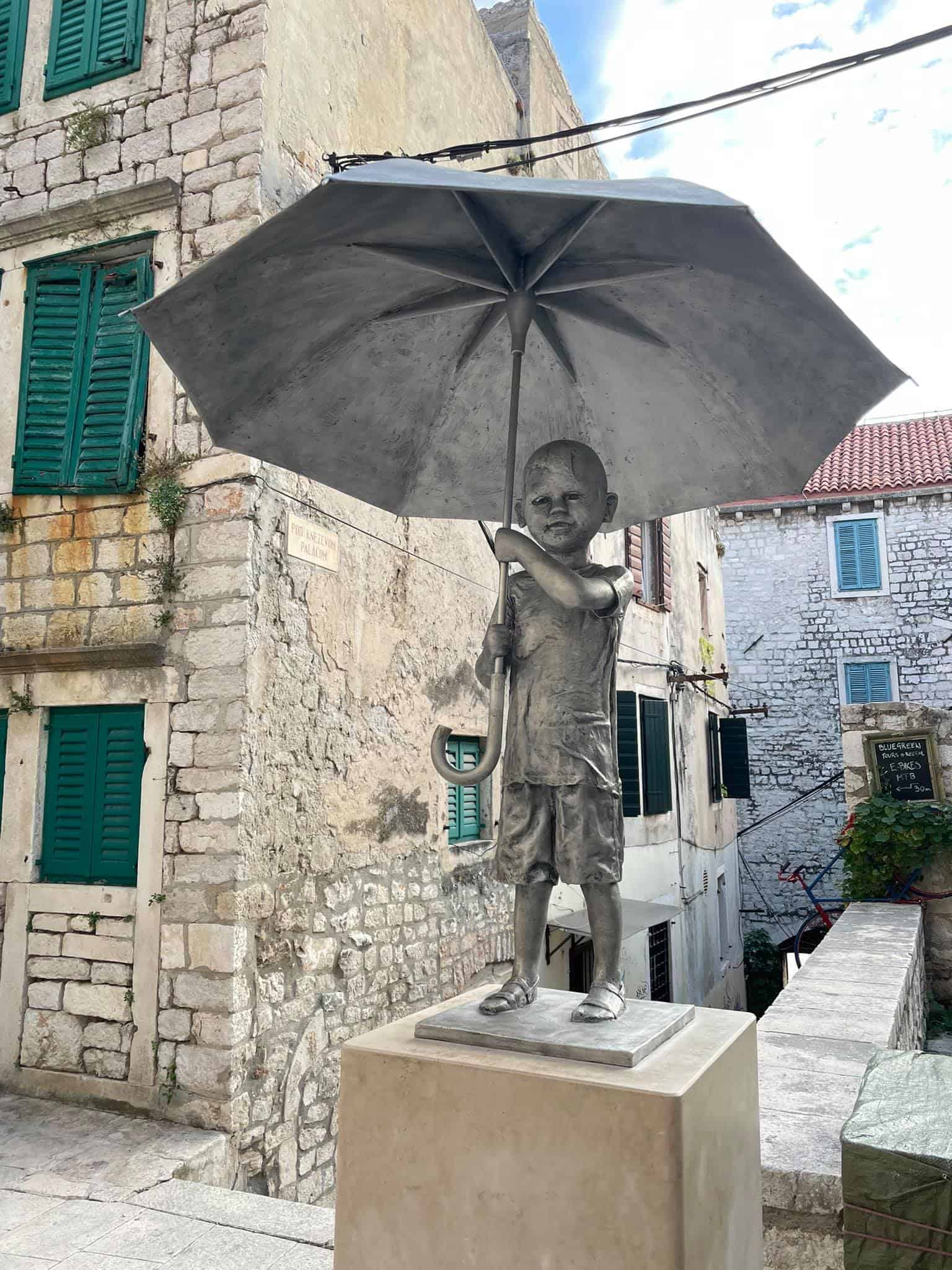 If you find yourself in a position where proof of onward travel is required, or you hurriedly need to purchase a flight ticket while you are at your boarding gate, buying a cheap ticket is a potential option. To find the cheapest ticket out of the country, head to the search feature on a flight platform like Skyscanner.
Type your destination country into the ¨from¨ bar. Then, in the ¨to¨ section, click everywhere.
The flight search tool will automatically search for the lowest possible international flights out of the country. The results will then be listed from least expensive to most expensive.
Book the cheapest option that you can find. For even more savings, you could also head over to the airline's website and book it from them directly.
The availability of cheap flights may depend somewhat on where in the world you are. For instance, in Europe, there are plenty of low-cost airlines.

From here, you may be able to find a flight to a nearby country via Ryanair, Wizz Air, etc, for as little as $20. However, in somewhere like the Middle East, New Zealand, etc flights may be more expensive.
Buy a refundable flight ticket
A number of airlines and flight comparison websites offer free cancellations and free refunds on flights provided that they are cancelled within a specific time frame (typically 24 hours). Expedia is one such example.
This could be an option. However, be sure to read the fine print and be aware that you may have to wait weeks or months before you receive the money back in your account again.
Rent a flight ticket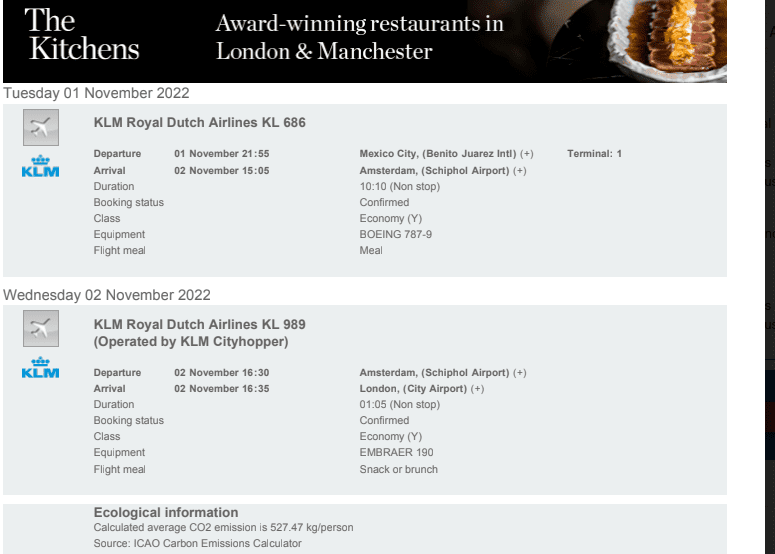 Renting a flight ticket is a good way to obtain proof of onward travel with minimum risk and expense. There are several organisations online that enable you to "rent" a ticket from them for as little as $15-$20.
You could argue that there is no sense in paying to rent a ticket when you can purchase a refundable ticket, cancel the flight, and incur zero expenses. It just all depends on what is most convenient for you.
You could spend $15 that you are not going to get back, or you could book a refundable flight for $150 and end up waiting weeks on end for that refund. One Way Fly is a great option.
The tickets that they rent out to you are indeed real and they are valid for up to 14 days. You can purchase your rented ticket online in the same way that you would buy a flight ticket via a platform such as Skyscanner.
How to rent a flight ticket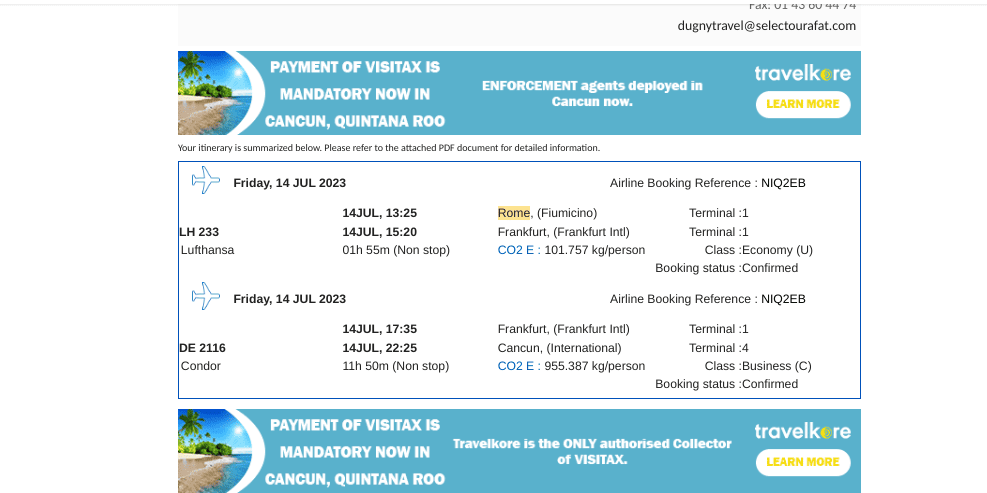 Head to One Way Fly and simply enter your travel date, your embarkation point, and your end destination. You will receive your itinerary by email within 24 hours (usually sooner).
It looks just like any other flight confirmation itinerary. This is usually sufficient for showing airport staff that you have a ticket out of the country.
Opt to either print this out or have the screenshot saved on your phone. The confirmation code on the itinerary is also real, meaning that if you were unfortunate enough to deal with an over-zealous Immigration Officer and they looked up your flight (this is highly unlikely), there will be a flight booked with your name on it.
The confirmation email containing the one-way ticket will also contain the address and contact information of a travel agency that One Way Fly work with. This is also real. 
If you head to Google and search for it, you will see reviews for genuine customers that have booked vacations through the agencies which ought to assuage any concerned airline employees.
The flight reservations are usually valid for 48 hours from the time that One Way Fly sends you your ticket confirmation which should allow you plenty of time to get to your destination. However, if you need to be able to show your proof of onward travel for longer, you can pay for a ticket with extended validity. 
You can specify where you want to transit through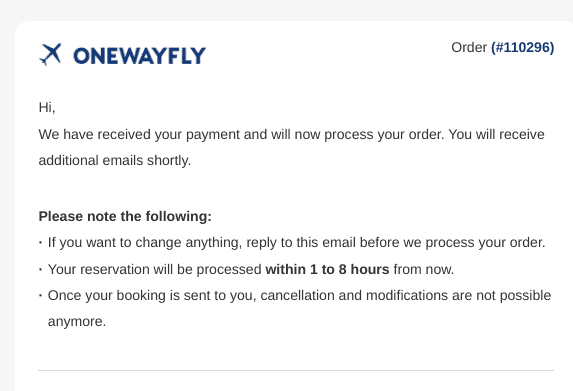 If you are travelling on a flight route that is not direct and requires a change, you can also specify any countries that you do not want the ticket to transit through. (E.g. if you are flying from Asia to Brazil, Peru, or elsewhere in South America, you may not want your ticket to show a transit requirement in the United States as you would need a visa or an ESTA even just to transit there.)
Proof of accommodation
One Way Fly now offer temporary hotel reservations as part of their offering, in case Immigration Officials ask you where you are going to be staying during your trip.
However, this comes at an extra cost and you may as well just book a hotel with free cancellation via Booking.com. 
Try negotiating with Immigration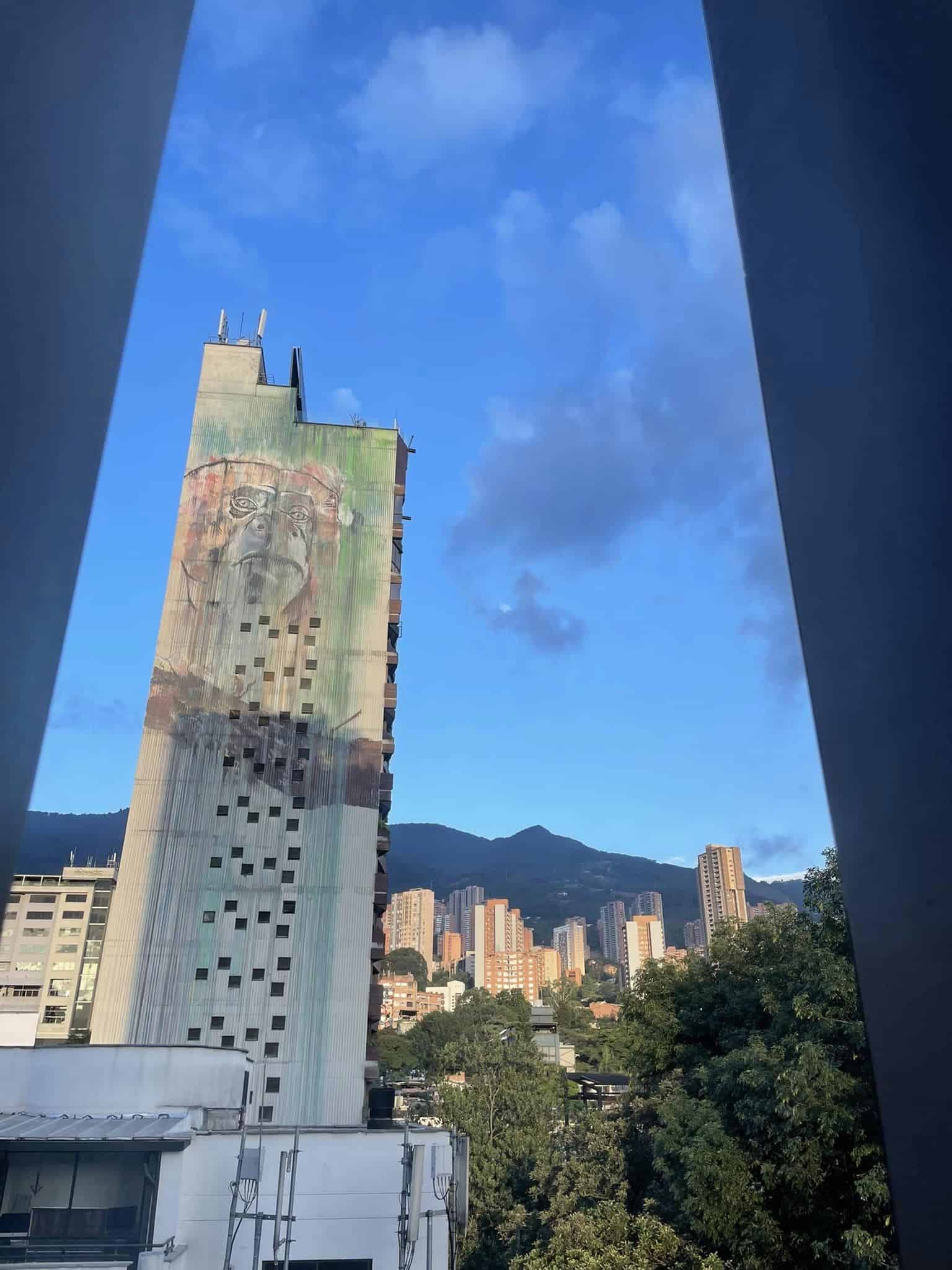 If you are really averse to having to spend a single penny on acquiring some form of proof of onward travel, you could pray to the travel gods and hope for the best when you arrive at your destination. However, this is really not a good idea.
At worst, you could be denied boarding and then you end up incurring greater costs in having to rebook your flight and potentially shell out more on accommodation. At best, you could cause yourself a massive amount of stress by rushing around at the last moment trying to book a flight as you are in the boarding queue.
You may be able to show proof of hotel reservations in other countries in place of an onward flight ticket. However, the feasibility of this depends on the mood of the Immigration Officer at the time.
If you are denied boarding by the airline check-in agent, your flight is likely not covered by travel insurance. If you are going to try this, always make sure that you have some spare cash set aside just in case you do end up needing to purchase a refundable ticket.
Show proof of overland travel
If you have train, bus, or ferry tickets out of the country across a land border, then they could work as your onward ticket. Depending on where you are in the world, websites such as Busbud, Flixbus, and Megabus may offer low-cost bus tickets to neighbouring countries.
Some of these may also be refundable or changeable for a fee. However, Immigration Officers are less likely to accept bus/train tickets than they are to accept an international flight ticket.
So, if you are going to purchase some form of onward ticket, you are better off buying or renting a flight ticket.
Use your flight miles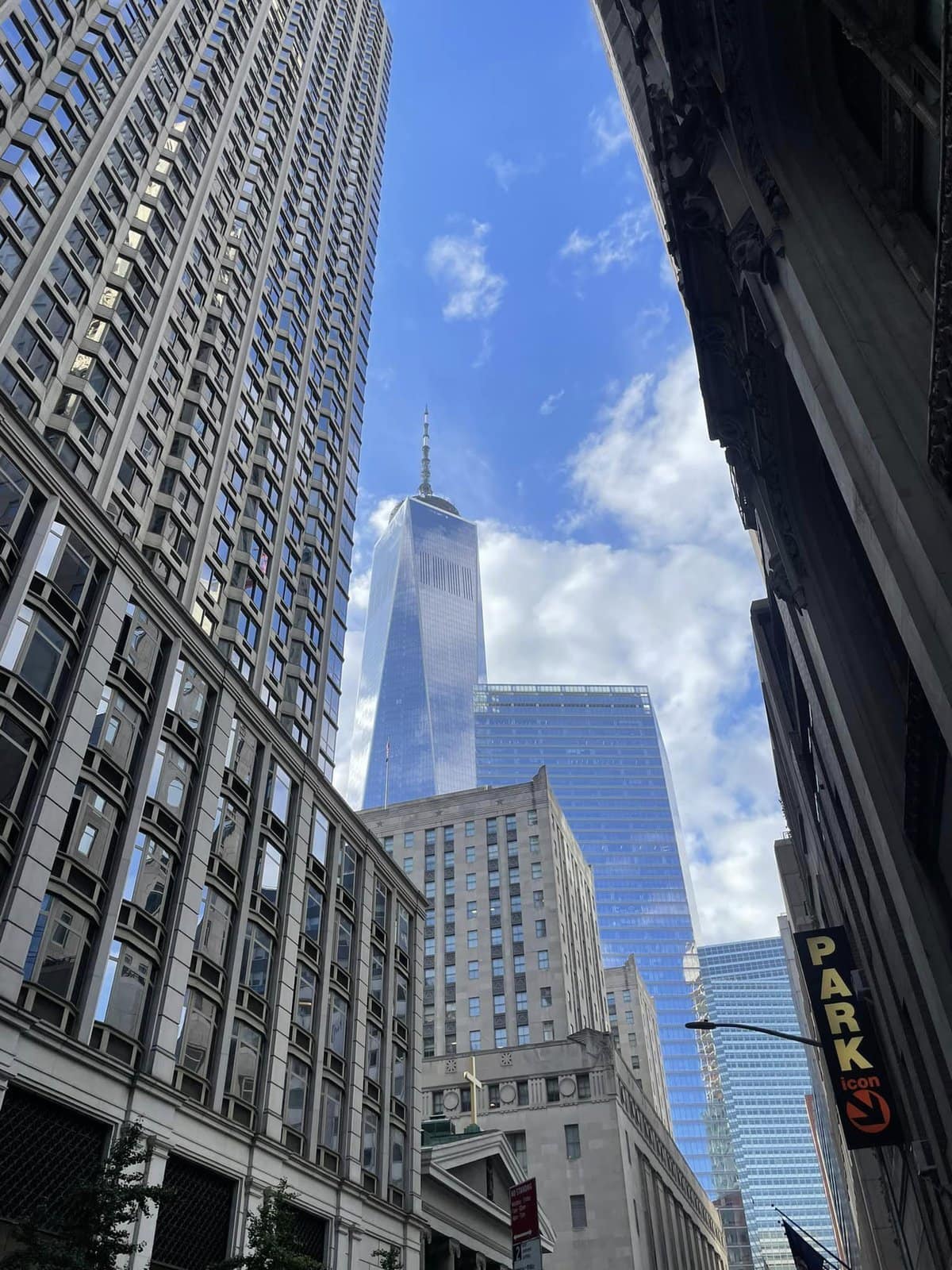 If you have managed to accrue flight miles by using a travel credit card or through loyalty to a particular airline, you can use them to purchase an onward flight ticket. This way you can exchange your flight miles for a super cheap flight that you do not intend on boarding.
Spending air miles is a lot more preferable to spending money! Some airlines may allow you to cancel or reschedule without incurring cancellation fees.
Purchase a flexible ticket
If you know where your next destination is going to be but are not sure of your travel dates yet, purchase a flexible ticket. Some airlines may automatically offer flexible tickets for no extra charge while others may charge $20-30 for the ability to change your travel dates.
This is a pretty good option to choose. Try and use your best guess of roughly when you will be leaving the country when booking your flight.
That way, you might not even have to reschedule it. Otherwise, if you do, you can change it later for no additional cost.
Fortunately, a lot of global airlines have offered a lot more flexibility with flight changes since the global pandemic.
Conclusion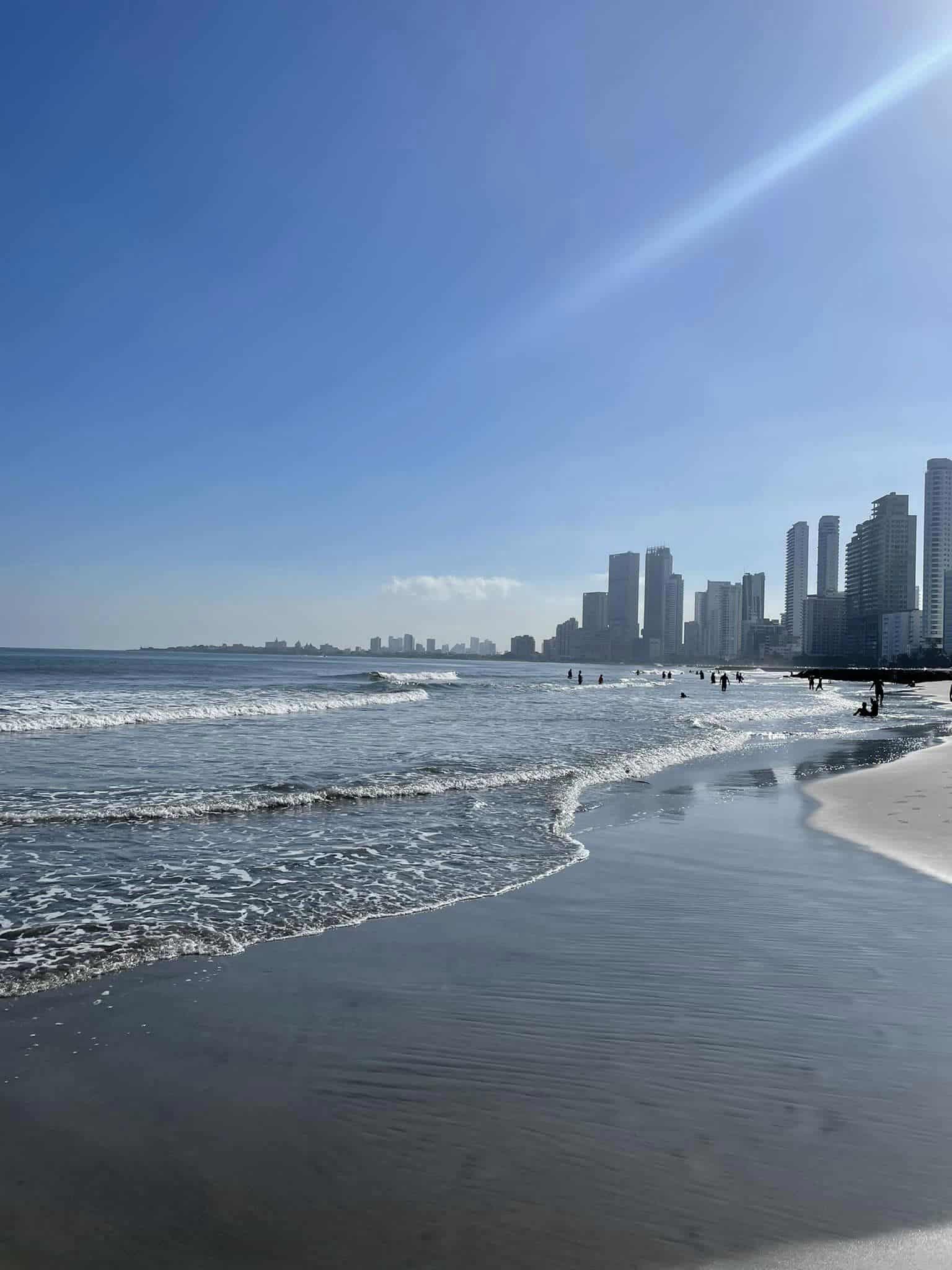 The truth is that you are at risk of being potentially asked to show some form of proof of onward travel every time you board a flight. How much of an issue this becomes depends on the attitude of the check-in counter staff and Immigration Officers.
There are also some sites out there that enable people to create and download realistic-looking fake tickets. This is absolutely not a good idea as it could land you in serious trouble.
Do not risk this just to save a few bucks. You could be held, questioned, deported, or face legal proceedings in the country you are caught. Similarly, it is never a good idea to try Photoshop or use photo editing software to create your own fake ticket.
Final Thoughts on showing proof of onward travel
Have you ever been asked to provide proof of onward travel when you did not have it? Alternatively, have you ever had any concerns with border control while travelling somewhere?
Hopefully, this is not something that will ever cause major issues or hindrances to your trip! Safe travels! Melissa xo
---