Solo female travel in Mexico: Is it safe? Traveling to Mexico alone is not the most common travel choice.

After all, this is a country that is known for some of its unfortunate crime statistics. But that shouldn't be a deterrent.

Mexico is a wonderful country with a vibrant history, cuisine, and culture. If you research your trip and use the same common-sense practices as you would anywhere else in the world, you will have an incredible time.
In January 2022, I relocated to Mexico after living in Greece for the last five years. I moved as a solo female, and I have taken the time to explore my new home extensively over the past 18+ months of living in Merida in the Yucatan.
So, I feel well poised to provide some insight as to what travelling in Mexico as a woman is really like.
Solo Female Travel in Mexico: Is it Safe?
Mexico has a bad reputation for being a "dangerous" travel destination. Yes, there are bad areas but these are in parts of the country that you have absolutely no reason to venture to as a tourist.
The culture and the safety situation vary significantly from one part of the country to another. For instance, a solo female traveler (or any traveler, for that matter) has absolutely no business traveling to Ciudad Juarez or some of the frontier towns close to the US border in Chihuahua.

However, places like the Yucatan state, are a different ball game altogether. The Yucatan capital of Merida is not only the safest city in Mexico but one of the safest cities in the entirety of the Americas.

Here, you will find that you can comfortably wander around the city streets during the daytime or the evenings and never feel remotely uncomfortable. The Yucatan area and Campeche state are, statistically speaking, the safest states in Mexico.

The culture here is somewhat different from other parts of the country. People are very respectful, and friendly, and you may find that you feel more comfortable here than you do in your own country! 
Cities like Mexico City and Guadalajara can be safe and fun to explore, you just need to exert common sense like you would in any other big city. One neighbourhood can be very safe and hipster-esque, and the one next to it may be an absolute no-go area. 
Can first-time solo female travelers visit Mexico?
Solo female travel in Mexico is something that is perhaps best reserved for female travelers that have already done a few trips independently. This is for a few reasons.

First of all, English is not widely spoken. If you are not fluent or at least conversational in Spanish, you may find it tricky to communicate with people, particularly in off-the-beaten-path areas.

Secondly, it is sometimes just better to gain your confidence as a solo traveler by doing your first independent trip somewhere with a well-trodden trail. Take Southeast Asia for example, a solo trip through Greece, or interrailing in Europe.

If solo female travel in Mexico is your top bucket list item though, and you have not traveled alone before, consider taking a short solo weekend break somewhere in your own country. Get used to being in your own company, planning the logistics of getting from A to B, and trusting your intuition before you jet off to Mexico for several weeks.
Solo Female Travel in Mexico Safety Tips
A few considerations that you should keep in mind when preparing for your solo female travel in Mexico are detailed here. Mexico can be a safe travel destination, provided you take the necessary precautions.
Purchase comprehensive travel insurance
You should always purchase comprehensive travel insurance wherever in the world you travel. Unfortunately, despite our best intentions, you never really know what could be around the corner.

You should aim to purchase a plan that offers a relatively high amount of medical cover – to the tune of $1 million USD or thereabouts. Always check the small print and compare and contrast different policies.

If you are working remotely or traveling with expensive electronics and photography equipment, you may want to consider a policy that covers theft or loss of items. Make sure that you are aware of what your policies include too.

A lot of travel insurance policies do not include adventure sports or even hiking.
Buy theft-proof backpacks and luggage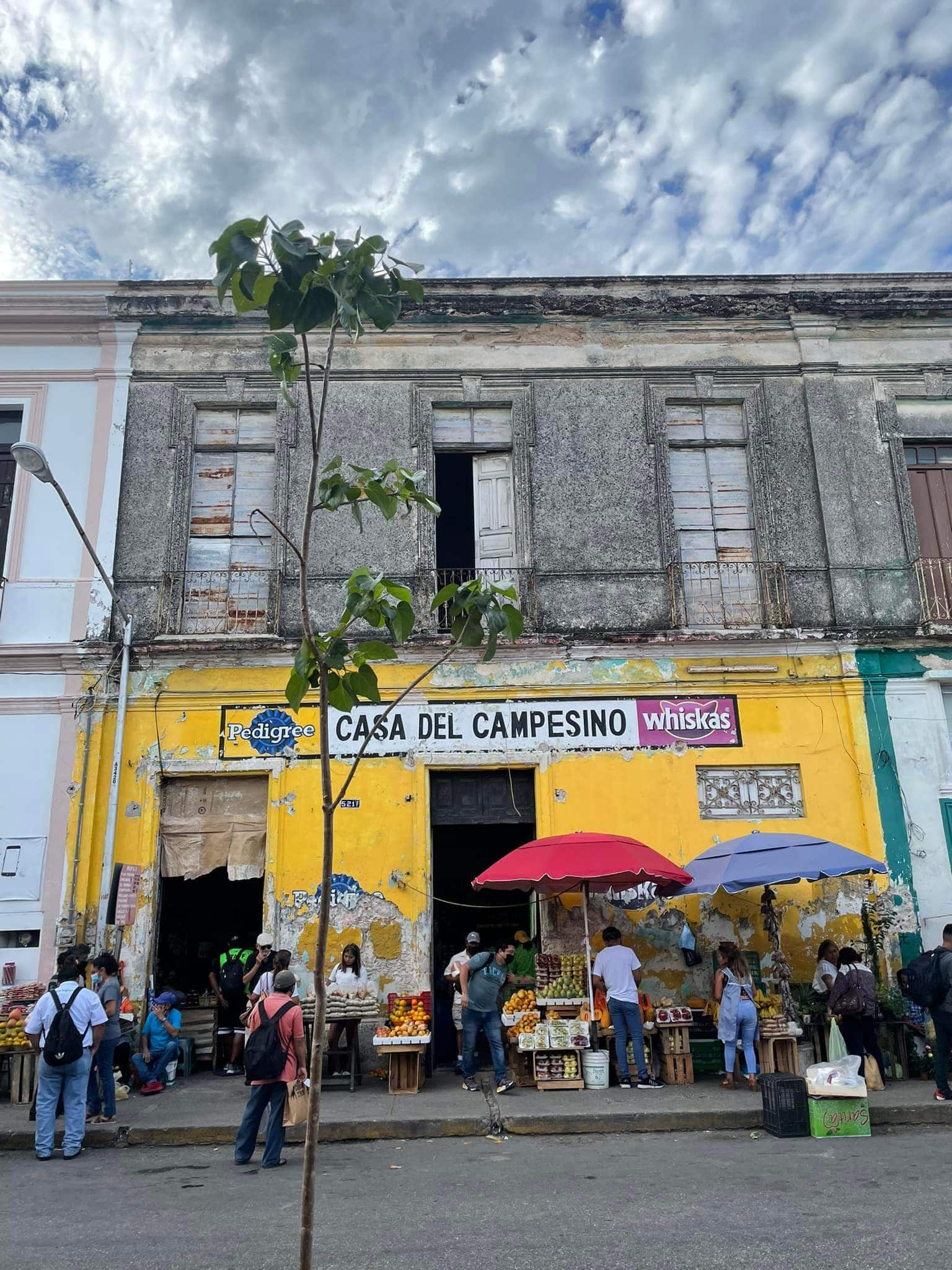 Petty theft is not uncommon in Mexico. It can happen in crowded areas and markets of even safer cities like Merida.

You should always be mindful of your personal possessions. Don't shove everything in your rucksack and then keep it on your back where people can easily unzip it without you noticing.

Do not display expensive items or wear your fancy DSLR camera around your neck. A good idea is to invest in a theft-proof backpack like those offered by Pacsafe.
Theft-proof backpacks and money belts are a little more expensive than the average backpack, sure. However, they come with additional safety features. For instance, they boast TSA-approved locks and they are both slash-proof and waterproof.
Be careful with cash and bank cards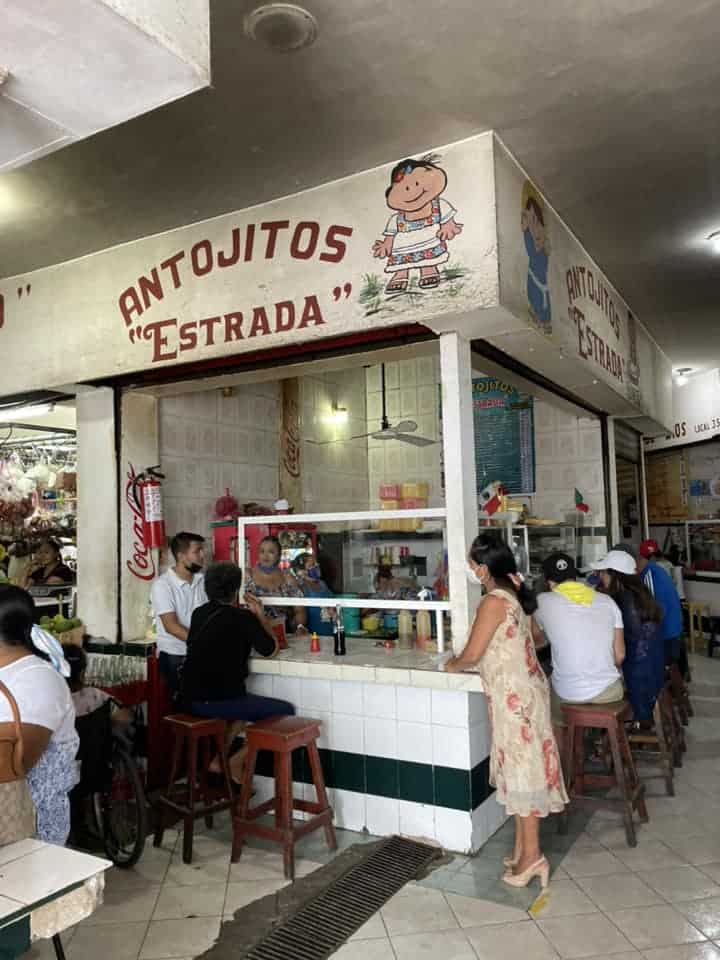 Moneywise, don't carry all of your cash and bank cards with you when you travel around Mexico. It is always a good idea to travel with more than one card.
That way if you should lose one, have issues with it, or it gets swallowed up by an ATM, you have a spare. Only take one card with you when you head out and keep the other either in your hotel safe, or tucked away deep in your luggage.
Bank charges can quickly accumulate in Mexico too. You are likely to be charged transaction fees by both local ATMs and conversion offices AND your own bank at home.
To prevent this, open a borderless bank account before you travel. Mexican pesos (MXN) are legal tender in Mexico, although in some touristy places like Cancun, Puerto Vallarta, Mahahual, and the Riviera Maya, some hotels and tour companies may accept US dollars.
Still, you shouldn't be dependent on them doing so and you should always make sure to carry some local cash when managing your money in Mexico.
Trust your intuition
People in Mexico are known to be extremely friendly and welcoming. Whichever city or state you visit, you will find that people go out of their way to help you and show you the best of their country.

A lot of Mexicans are also very interested in making international friends and having something of a cultural/language exchange with them. So, it is not uncommon to be sitting at a coffee shop, strike up a conversation with a random Mexican local, and be invited to dinner that same day.

Most of the time, people are genuine and kind-hearted and while this may seem forward or unusual in Western cultures, it is normal friendliness here. That being said, always trust your gut instincts.

If someone makes you feel uncomfortable or something doesn't seem quite right about them, don't put yourself in an awkward situation. It is okay to refuse someone's offers if something about them seems off to you.

There will be other opportunities to socialize and meet people. This is particularly true with men who can be quite forward in Mexico.

There are definitely Mexican men who see hooking up with or dating a "gringo" as being some sort of prize. Be mindful of who you tell you are traveling alone and don't reveal information about where you are staying.  
Generally speaking though, there is no feeling of creepiness when you are alone in Mexico. You won't experience stares or catcalls as you might elsewhere in the world/
Don't let scaremongering deter you
Mexico has a reputation for being dangerous. This is so much so to the extent that the US travel advisory recently told American travelers to "reconsider travel to Mexico due to the risk of kidnapping and crime".

Hearing that can make even experienced travelers think twice. However, 97 million tourists visited Mexico in 2019, with most of them having very safe, trouble-free visits. Almost 81% of those travelers are Americans.

A lot of Mexico's travel scaremongering is amplified by the media, particularly in the US. This presents an unfair portrayal of what Mexico is really like and is harmful to all of those working in the tourism industry here.

Cartels, gangs, and drugs do exist here. But as a tourist, you are not going to run into that.

What you have probably also noticed is that if you tell people you are interested in traveling to Mexico solo, plenty of them will try and talk you out of going. At the same time, few of these people have actually been to Mexico!

They are just ignorantly regurgitating what has been fed to them by the media. If you want a perspective on traveling to Mexico alone as a woman, speak to other solo female travelers that have actually made the trip.
Relax and enjoy yourself!
Of course, if you arrive acting skittish and paranoid, you draw more attention to yourself. When I first moved to Mexico, I was so alarmed by some of the things that people warned me about that I was constantly on edge.

I didn't take taxis in case I was kidnapped. Once, when I was sitting in a taqueria in Cancun, the waiter popped up behind me to take my order and I yelped out in shock.

Obviously, I seemed crazy and this is offensive. I'd been to 50 other countries prior to traveling to Mexico alone as a woman. But I left people's comments and stereotypes in my head.
Take organized day trips and excursions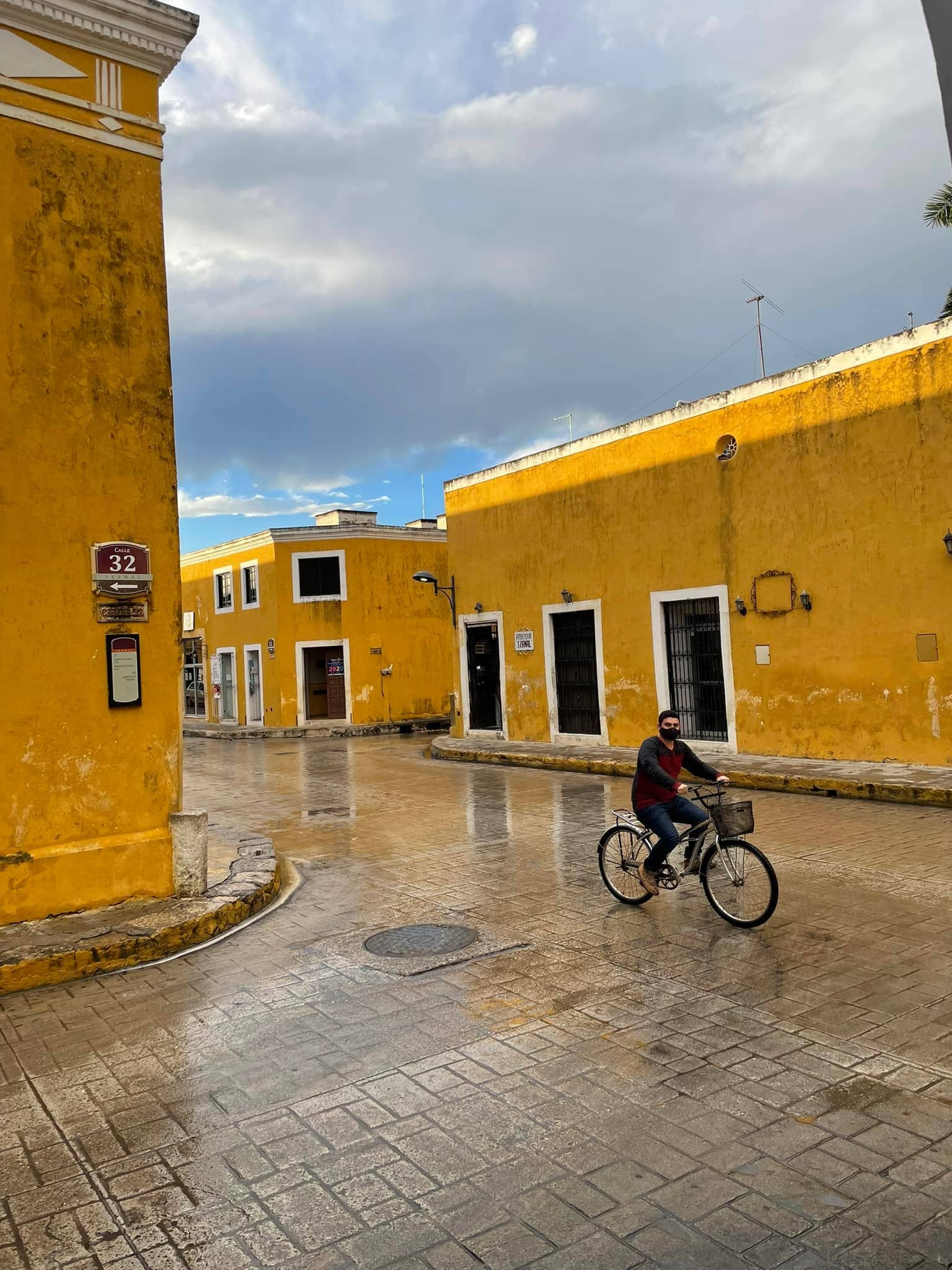 If you don't feel confident enough to travel somewhere completely alone, there is no shame in that. Day tours and group trips are a great way to meet like-minded travelers and make friends for life.
You could opt to participate in a one or two-week-long Yucatan itinerary that includes everything and takes the stress out of planning your trip by yourself. Alternatively, you might want to consider having the "best of both worlds" and travel alone, yet sprinkle in a few organized day trips here and there. 
A handful of recommended Mexico tours are detailed below. Get Your Guide offers a wide selection of tours and excursions in every corner of the country – from Sayulita to Merida.
Make an effort to connect with other travelers
If you haven't traveled alone before, you may be surprised to hear that it's actually very easy to meet and befriend other travelers, even without making any effort to do so. You might even find after a while that you have been around people so much during your solo trip that you want some alone time!
Areas like Playa del Carmen, Tulum, Cancún, Isla Holbox, and Isla Mujeres are very popular among American tourists and so it is extremely easy to meet people in these areas. The Yucatan, Mexico City, and Oaxaca are also popular travel destinations.

You are likely to meet people in hostels, at popular coffee shops, and on buses. You can also use apps like Couchsurfing and Meetup to see if there are any locals or travelers that want to hang out or if any events that are going on.

Always check people's profiles and past references before meeting up and be sure to meet them in a public place. If you find that there are no events going on on Couchsurfing, you can just create your own!

Facebook groups are a good way to connect with fellow travelers too. A lot of them are either generic Mexico travel groups or groups dedicated to ex-pats living in a certain area.

That said, you will meet Digital Nomads, travelers, and people "just passing through" in those groups also. A few good Facebook groups to join for your solo female travel in Mexico are detailed below.
Share your itinerary but not your social media location
Let your friends and family know your plans and itinerary when you travel to Mexico alone as a woman. You might want to consider making a shareable Google doc on Google Drive with your plans.
Set it so that your loved ones can view it and see where you are each day. Travel plans often change and it's nice to have some flexibility and not stick to a rigid schedule.

If you make any changes to your trip, alter them in the document. That way, you don't have to reach out to lots of different people to tell them your new plans.

Be very careful about what you share on social media when you travel alone, particularly if you have a public profile on platforms like Instagram. You never really know who is watching and there are men that search for women through hashtags and geotags.

Never post your stories in real time. Ideally, try and post them a day or two after you leave a destination.
Don't share your hotel or accommodation information and try not to share stories and photos that make it easy to guess where you are. For instance, landmarks outside of your hotel, specific signage, etc.
This is not Mexico-specific. It is good practice wherever you go.
Mind your drink and don't walk alone at night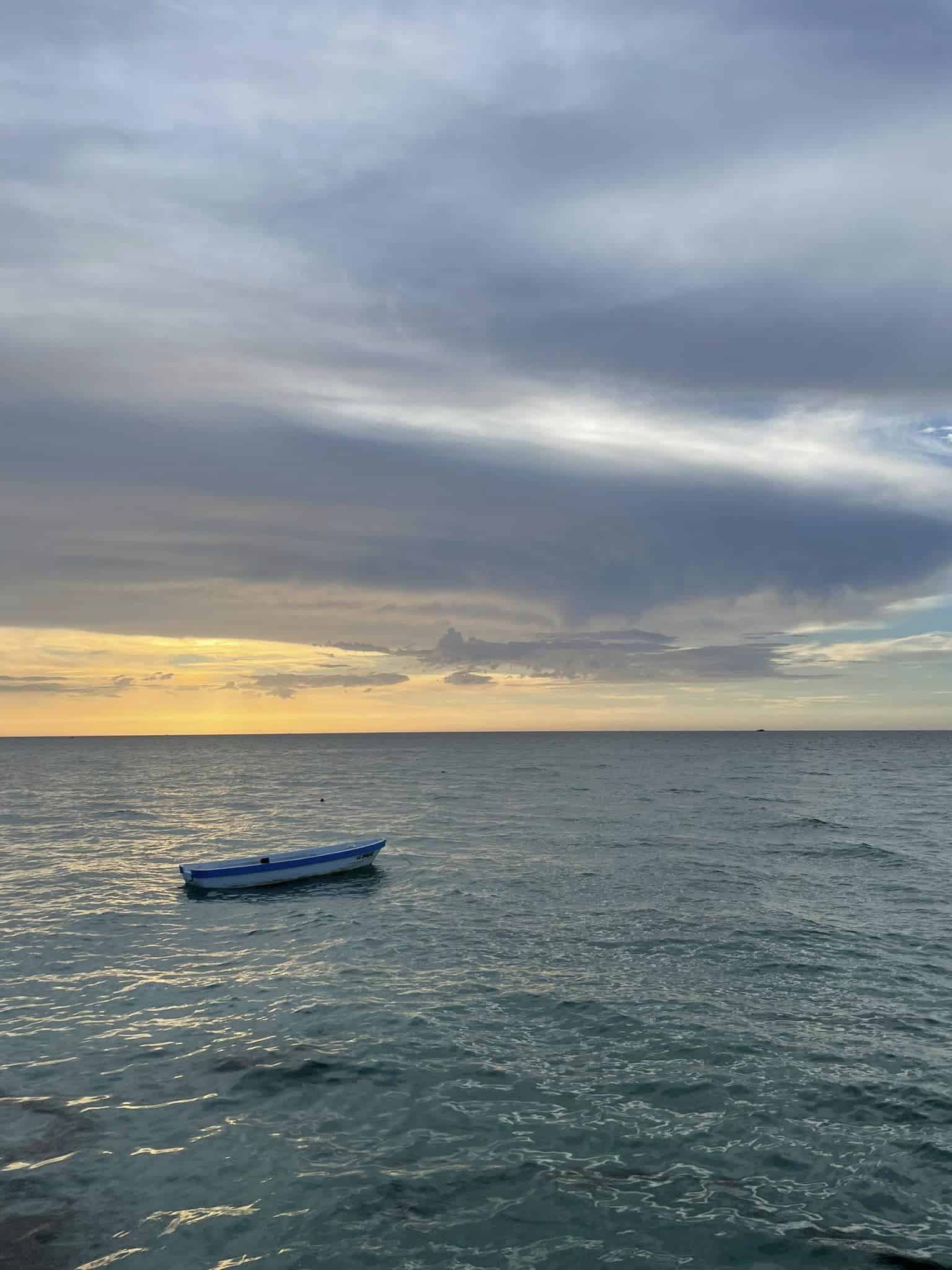 Follow the same common sense during solo female travel in Mexico as you would at home. Do not walk alone at night, even if you are only headed a short distance.
Uber in Mexico is very affordable and it is always better to err on the side of caution. If/when you visit bars and clubs, always watch your drink and don't leave it unattended with strangers.

Be mindful of how much you drink when you visit bars, even if you are at events catered to ex-pats and travelers. Remember that these people are still strangers and you can never really be sure of people's intentions so be safe.
Pick up a local SIM card
If your phone plan doesn't include Mexico, pick up a sim card when you arrive in the country. There are three Mexican sim card providers that sell plans to tourists.
Namely, they are Telcel, AT&T, and Movistar. Mexican SIM card plans are cheap and you can get packages with a lot of data allowance, calls, and 4G/5G for prices that are not too expensive.

You can get packages with 6GB of data for $10 and below. This works out cheaper than purchasing overseas data from your own cell provider.

Taking British SIM cards as an example, just buying a few gigabytes of data is very expensive. Only purchase SIM cards from authorized retailers and try to avoid picking this up at the airport if you can as you may be charged a premium.

Don't underestimate how much you will rely on data to check your emails for Airbnb/hotel confirmations, call an Uber, check Google Maps, etc. If you travel a lot and are working remotely, you could also consider purchasing a portable Wi-Fi device. 
Don't scrimp on safety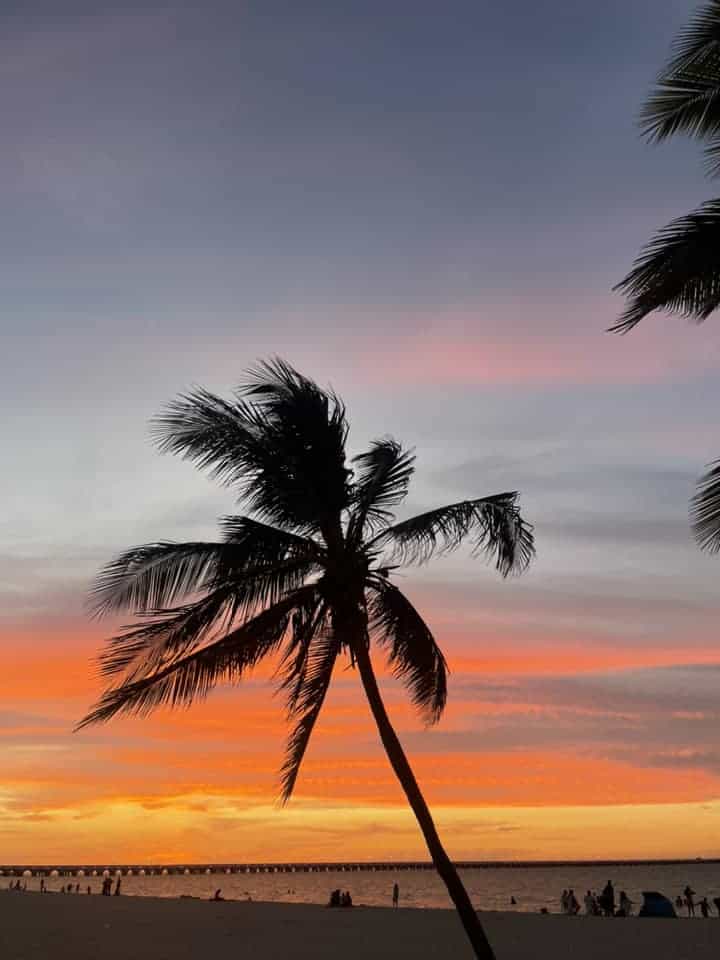 It is understandable that you may be traveling alone in Mexico as a woman on a budget. This is a very affordable country to explore and you can very easily get by spending less than $30 a day, or actually, even less!

That being said, this is not somewhere where you want to take safety risks. A decent budget hotel in most parts of Mexico will likely cost you between $20-25 a night.

Obviously, hostels are much cheaper. This is a great way to travel on a budget and meet other travelers but if you get weird vibes somewhere or you feel unsafe, leave.

Always make sure that you have a bit of extra money allocated to your trip. That way, if you need to change your plans, or you get sick and want to splurge on a "nice" hotel for a night, you can do.
Don't drink the water
The water in Mexico is absolutely not safe to drink and even locals do not drink it. You can pick up large bottles of water at every supermarket, gas station, and convenience store so don't forget to buy some.
Most hotels will leave a bottle or two in the room when you check in. To avoid plastic waste, consider buying large water bottles and then carrying a refillable bottle such as a life straw.
What to Pack and Wear in Mexico
Most Mexican people tend to err on the side of conservative when they dress. Even in the warmer months, you won't really see people walking around Mexico City in short shorts or skimpy dresses.

In truth, you will not cause offence however you choose to dress here. But it's more about not drawing unnecessary attention to yourself.

The Yucatan is relatively conservative culturally. However, you will see a lot of tourists wearing shorts, T-shirts, and casual clothes. 
In popular beach getaway destinations like Cancun, Playa del Carmen, and Tulum, pretty much anything goes. You will sometimes see more Americans here than Mexicans and you won't stand out for wearing whatever clothes for a Mexico beach vacation you choose.
Mexico Packing List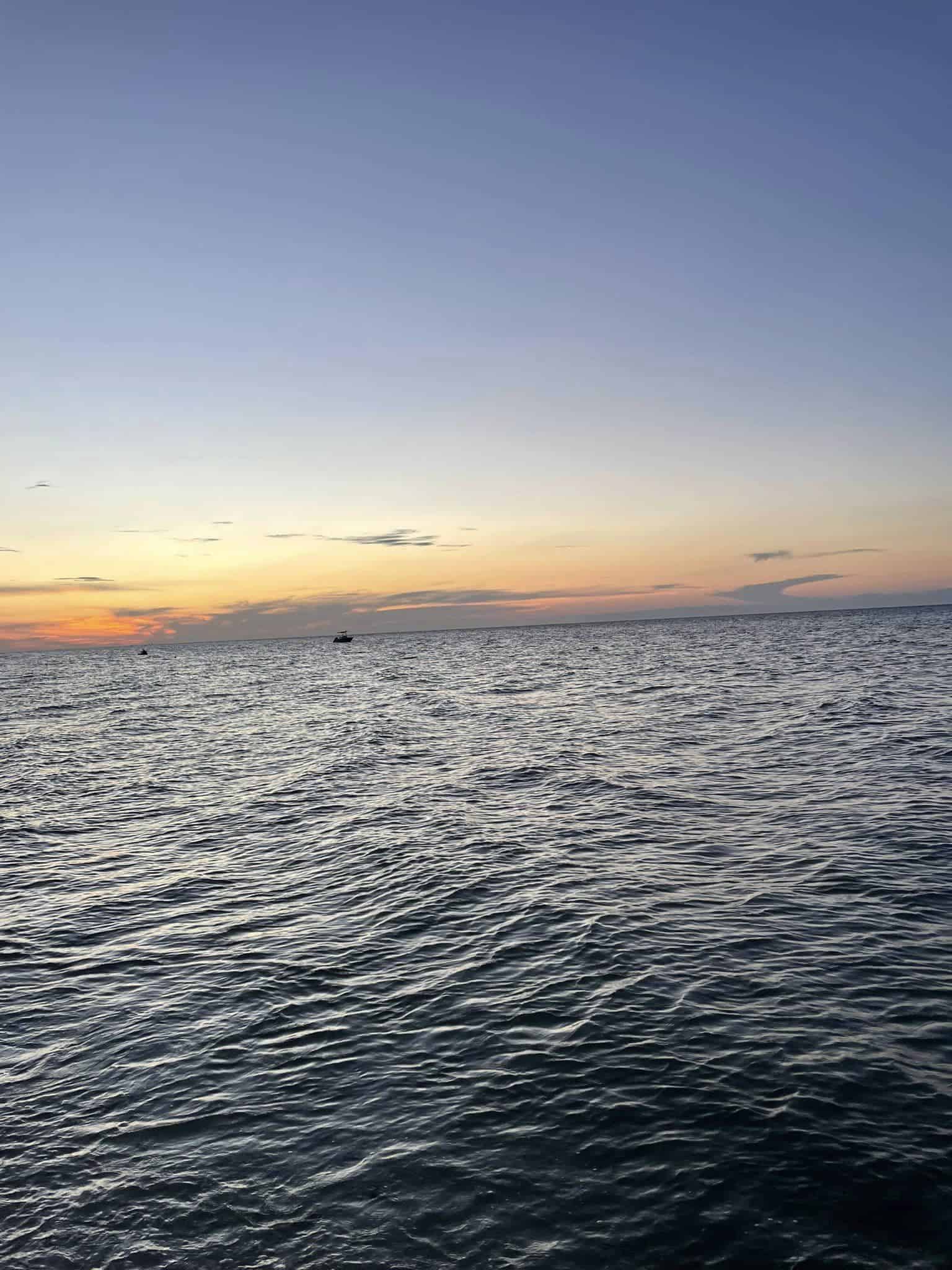 A suggested packing list for solo female travel in Mexico is detailed below. Keep in mind that you travel out of season, and you travel to some areas in Central Mexico, the weather can sometimes be quite chilly.
Check the weather conditions for your destination accordingly! The clothes that you need for places like San Cristobal de las Casas in Chiapas or San Sebastian del Oeste will vary significantly to the things you need to wear in the humid Yucatan.
2-3 summer dresses


2-3 pairs of light trousers


3-4 shirts


2 swimsuits (one for when the other is drying)


Beach cover-up


Packing cubes or compression bags to reduce luggage size


A week's worth of underwear


Pajamas/nightwear


1-2 evening outfits


Comfortable walking sandals/shoes for day exploration


Nice sandals/wedges


Flip flops to wear around the hotel


Travel adaptors


Makeup and toiletries


If you are planning to spend a relative amount of time in Mexico, don't worry about washing clothes. There are a lot of lavanderias in every city and they are very cheap to use (about $4 for 4/5kg of laundry!)

Typically, you drop your clothes off, they wash, dry, and fold them for you, and you pick them up a day later. It is better to pack light and just buy a few things than to struggle around with a giant bag. There are plenty of cute clothing stores across Mexico too, where you can pick up lovely one-of-a-kind pieces if you wish.
Best Destinations for Solo Female Travel in Mexico
There are parts of Mexico that offer wonderful experiences for solo female travelers, and those that are best avoided. To start off with the latter, try to avoid border towns.

A lot of people cross the border from the USA into Tijuana when they are visiting California just to be able to say that they have traveled to Mexico. However, this is one of the most dangerous parts of the country.

Acapulco was once a major resort town. However, crime has risen substantially in recent years making it unsafe to venture far outside of the main strip of hotels and tourist resorts.

Some of the best destinations for solo female travel in Mexico are detailed below.
Mexico City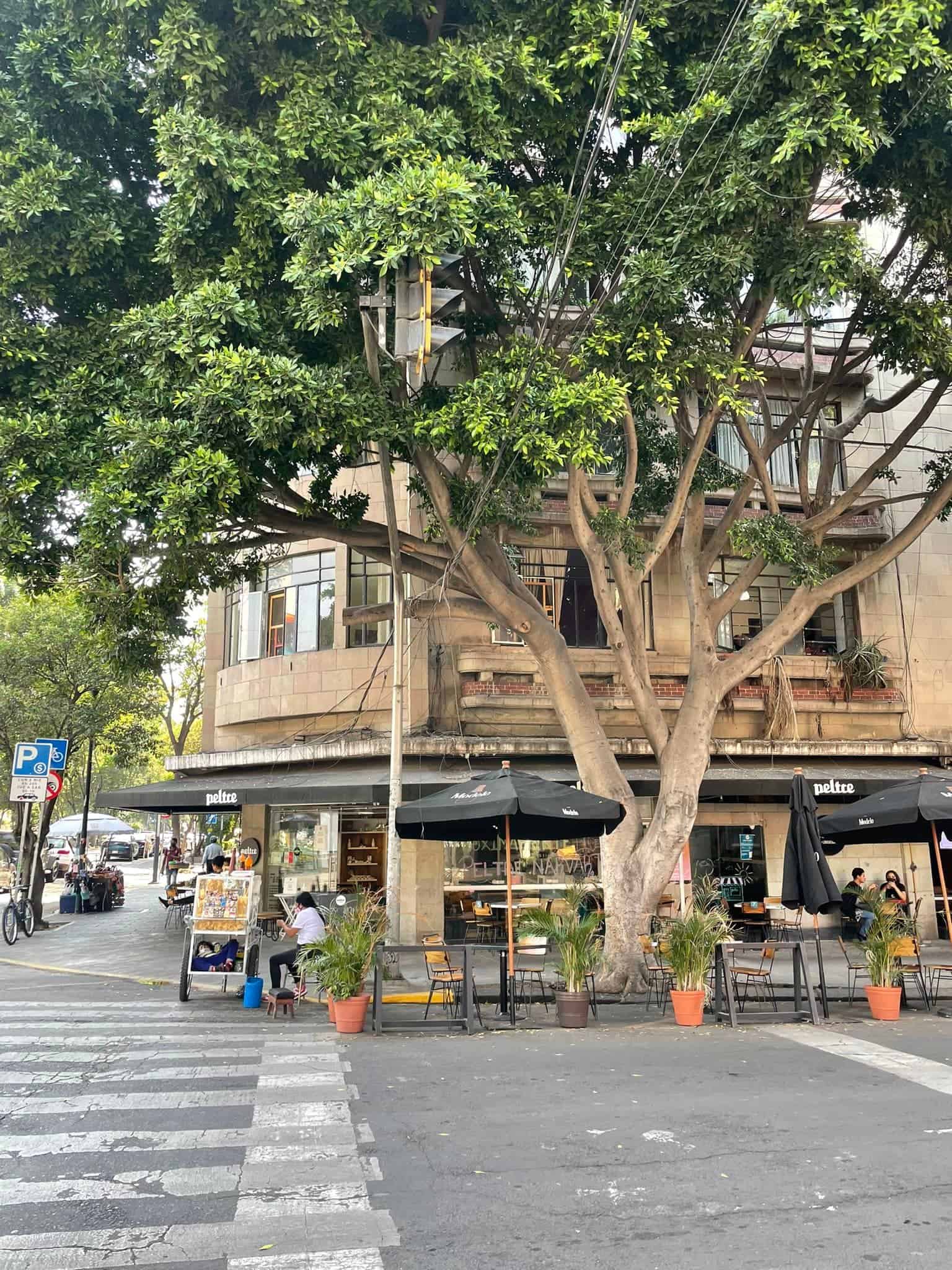 Mexico City is the country's capital and a highlight of any trip to Mexico. At first glance, it might seem like a sprawling beast of a city, but look closer, and you will note that CDMX is made up of several different districts and neighbourhoods, each with its own personality.

For instance, there is upscale Polanco, the "Beverly Hills" of CDMX, home to French-style bistros, designer stores, art spaces, and leafy, tree-lined promenades. Nearby, you will find Roma Norte and Roma Sur, two up-and-coming international areas known for their excellent bars, coffee shops, thrift stores, and street art.

Chapultepec park sits in the beating heart of the city, and with an area of 686 hectares, it is twice the size of New York's Central Park! You will find the National Museum of Anthropology here, as well as Chapultapec castle – one of the only European castles in North America!

For whatever reason, people are nervous about safety in Mexico City. Just approach it as you would any other big city and you will be fine. Chapultapec, Coyoacan, Condesa, Anzures, Polanco, and Roma are the best places to stay as a solo female traveler in Mexico City.
Chiapas state
Looking to explore a part of Mexico that is rich in culture and history and away from the tourist hordes of Cancun, Tulum, etc? Chiapas is one of the most rewarding parts of the country to visit if you want to venture off the beaten path.

The state capital of Tuxtla Gutierrez is nothing to write home about, but it is the charming "pueblo magicos" (magic towns) of San Cristobal de Las Casas, Chiapa de Corzo, and Comtian de Dominguez that steal the show.

Chiapa de Corzo is one of the oldest towns in the Americas and it was founded by the Spanish in 1528. Gorgeous San Cristobal is one of the prettiest mountain towns in Latin America and makes an excellent base for exploring the wider region.

Chiapas has its share of Mayan ruins too. Palenque, in the heart of the Tumba mountains, is one of the world's most studied Mayan sites.

From the top of its pyramids, you have spectacular views over the jungle canopy. The lesser-known Bonampak and Yaxchilán ruins are difficult to get to (you are best to go on a tour) but among the best in Central America.
The special thing about Bonampak is the rare, painted murals on the walls of the buildings. You simply do not find these in other Mayan cities as they have been worn away by time and the elements.
Lake Bacalar and Mahahual
Most travellers to Quintana Roo state fly into Cancun and then bounce around the well-known destinations of Tulum, Isla Mujeres, Isla Holbox, etc. These areas are popular for a reason – they are stunning.

However, it can detract from your authentic Mexico experience somewhat if you are constantly sharing beaches with thousands of other travellers and paying US prices. For the same beauty of the Caribbean coast, without the crowds, head to the sleepy beach town of Mahahual and lake Bacalar in the southern part of the state.

In Mahahual, you will find beaches with translucent turquoise waters that run parallel to the soft, powdery, white sand. It isn't hard to find a stretch of coastline all to yourself.

A visit here is more about the opportunity to detach and relax. Nightlife options are few, but there are plenty of charming restaurants, beach clubs, vegan eateries, and quirky artisanal stores.

Lake Bacalar is the second-largest freshwater lake in Mexico. It is known as the "lagoon of seven colors" due to the various shades of blue and turquoise that the water has here.

The laidback, cute lake town filled with street art is a nice place to hang out for a few days. There are plenty of water-based activities that you can do on the lake too – be it a boat tour, swimming, or kayaking.  
Guadalajara & wider Jalisco
When it comes to Mexican cities, CDMX gets all the glory, yet gorgeous Guadalajara also makes a great weekend break destination. The city centre and the zocalo are filled with spectacular baroque architecture and several breathtaking churches.

Each neighbourhood is unique, and Guadalajara's Americana district was recently named the "world's coolest neighbourhood" by Time Out magazine. Nearby, the little city of Tlaquepaque was the birthplace of mariachi, while Tequila is (as you might guess) where Tequila is produced.

Puerto Vallarta, in the southern part of Jalisco, is a popular beach getaway destination for Americans and Canadians and has a very safe, fun, and friendly vibe. The Zona Romantica area is one of the best LGBTQI areas in the world.
Merida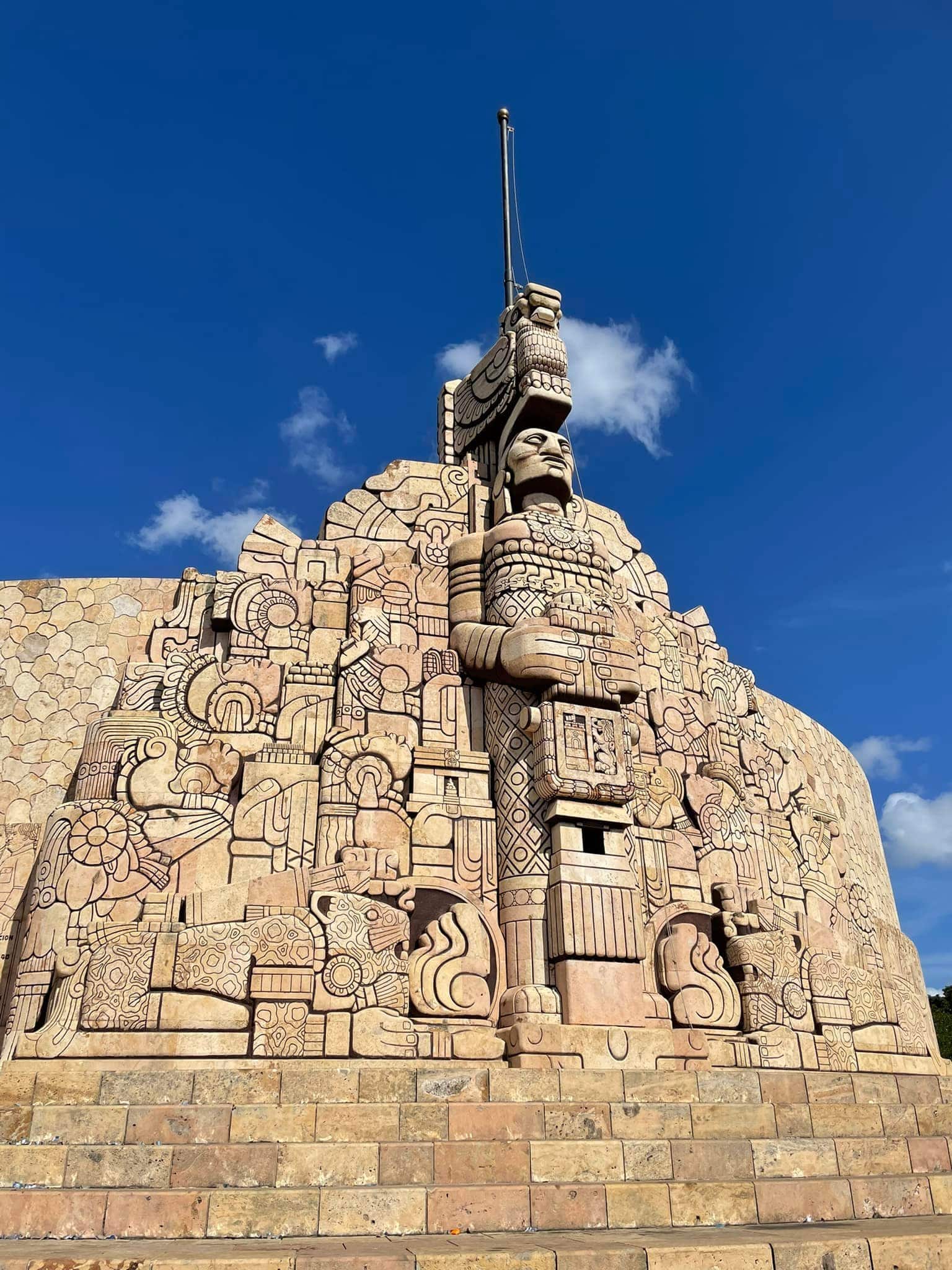 Merida is the capital of the Yucatan region and has been the area's cultural capital since the Spanish conquest. The city's historic center is filled with pastel-colored colonial buildings, fascinating museums, and charming cafes.

Time and again, Merida is referred to as being one of the safest cities in Mexico. You will find a relatively large ex-pat community here, including many solo females, who will tell you that they feel extremely comfortable in Merida at all hours of the day and night.

Merida deserves a few days of exploration in itself. It is also a good jump-off point for a wider Yucatan itinerary.

From here, you can take day trips from Merida out to the gorgeous Yucatan beaches of Progreso, the fascinating Mayan ruins of Uxmal, Chichen Itza, Ek Balam, and Mayapan, and the gorgeous yellow city of Izamal. You can also travel onwards towards Campeche.
Izamal
Izamal is a beautiful settlement in the heart of the Yucatan. It is painted entirely yellow – making it a very unique and photogenic Mexican travel destination.

This is supposed because when Pope Jean-Paul visited the city in 1993, the locals wanted to make sure it was beautiful. This worked. Today, Izamal is known as a Yucatan "Pueblo Magico".

In other words, a "magic village" that offers something a little extra special. Tuck into exquisite Yucatecan food prepared the traditional Mayan way at restaurant Kinich (Calle 27.299y 28y 30, Centro, 97540 Izamal).

Be sure to check out the hilltop convent above the central square (San Antonio de Padua Convent). This is one of the most important buildings of Mesoamerica and still functions today.
Campeche
Campeche is a charming port city on the Gulf of Mexico. Because of its location, sunsets here are among the best in the country.

The city is best known for its preserved baroque colonial buildings and old historic centre. If you are interested in Mayan history, don't miss the Campeche Archaeological Museum.

This also makes a nice place to hide in the air conditioning away from the sun! The exhibits here display artefacts recovered from the nearby ruins of Calakmul, Isla Jaina, and Edzná. 
Playa del Carmen
If you miss home comforts, Playa del Carmen is a great place to go to meet fellow travelers and find restaurants serving international fare. The area is known for its white-sand beaches that boast crystal clear, cerulean water.

There are so many stunning beaches to choose from here, and there are beaches for every travel preference. Whether you want peace and seclusion, or you prefer a serviced beach with all the amenities, you will find what you are looking for.

The bars and beach clubs along Mamitas beach stay open until late and attract a well-heeled crowd. Meanwhile, Punta Esmerelda is a beautiful cove that sits right beside a freshwater cenote and against a lush, dense green forest backdrop.
Getting Around Mexico Independently
It is very easy to get around as a woman traveling alone in Mexico. This rings true whether you decide to rely on public transport or you choose to rent your own car.
Renting a Car
Renting a car in Mexico is not as daunting as it may sound. It gives you a lot more freedom and flexibility without having to depend on public transport schedules.
It also means that you have better opportunities to visit off-the-beaten-path sites that are not accessible by bus. A lot of renowned global rental companies operate in Mexico and it is better to rent a car from a reputable international firm.

Some smaller rental companies, particularly in offbeat places, often have vehicles that really are not roadworthy, have repeated issues, and frequently break down. They don't improve their fleet or get work done on their cars and they know they can just rent out the same faulty car to each new unsuspecting tourist.

This doesn't happen everywhere, but it does happen. So you really need to do your research and read past reviews before picking up a car in Mexico.

Discover Cars is an excellent platform to use to rent cars overseas. The platform allows you to compare and contrast quotes from several different providers so that you can secure the very best deal. (You can read a comprehensive view of Discover Cars here.)

Daily rentals start from around $30-40 in Mexico including full coverage insurance. Occasionally you will see some listed that look extremely and suspiciously cheap.

There is a reason for that and if something looks too good to be true, it probably is. Inspect your vehicle and take photographs of it upon collection.

People drive on the right in Mexico like in the neighboring United States and much of the rest of the world. Safety-wise, be mindful of your surroundings and drive as you would anywhere else.

Sometimes, people don't exactly follow road rules in Mexico and you may often catch someone speeding through a red light, braking suddenly, or all other manners of odd manoeuvres. With patience, driving in Mexico can be enjoyable.
Don't drive alone at night and don't take back roads. Mexican gas stations are full-service which may be different from what you are used to, but can come to feel more convenient.
ADO Buses
ADO buses are an excellent way to get around Mexico. These are clean, modern, air-conditioned buses that are essentially the Mexican equivalent of the US Greyhound buses or British National Express.
They cover a lot of popular routes. For instance, Cancun to Merida, Merida to Valladolid, etc.

You can purchase tickets in person at the various bus stations or online in advance via the ADO website and app. Unfortunately, this is only available in Spanish.

However, it is fairly self-explanatory and easy to use. If you purchase your ticket online in advance, you may find that prices are cheaper.

This is also the best way to avoid disappointment as certain services can become fully booked at certain times of the year. You will receive your ticket as a QR code via email. 
Didi and Uber Cabs
Uber exists in Mexico and is the best way to get around cab-wise. Even locals will tell you that they much prefer to use Uber rather than local taxis.

Cabs here are very affordable and you will always see a lot of driver availability in most cities. There is also a Mexican app called Didi.

Prices are pretty comparable between the two apps but most locals tend to use Didi. You should avoid hailing taxis on the street or taking cabs from taxi ranks.

Express kidnapping is a potential risk in some parts of Mexico. This happens when a fraudster is posing as a taxi driver.

A tourist will get into a cab, and sometimes, it is an official cab that has been stolen. The driver will take them somewhere, more people may enter the vehicle, and the tourist will be forced to withdraw money at an ATM.

Obviously, not every street taxi is a potential kidnapper but it is best to avoid hailing cabs on the road for this reason. The risk, no matter how small, is not one that you want to take.

If you can't find an Uber and you need to use a local cab firm, ask your hotel receptionist/concierge to organize one for you. Don't take cabs from outside of the airports as you will find toots vying for your attention and ripping tourists off.
Domestic Flights
Domestic flights in Mexico are very affordable. Sometimes, they are more affordable than buses!

It is not environmentally friendly to take flights for short distances so travel overland where you can. However, if you are traveling from say, Mexico City to Merida, or Cancun to Mexico City, it makes more sense to fly.
Use Skyscanner to search for flights over the course of a month. Most should cost less than $40.
If you are flexible with your flight dates, you may notice that prices fluctuate substantially from one day to another. Some Mexican airlines, like AeroMexico, offer loyalty programs and points for frequent flyers.
Final Thoughts
Do you have any additional questions, concerns, or queries about solo female travel in Mexico? As I mentioned, I have been based here since January 2022.

Don't let negative stereotypes about the country put you off. Mexico will surprise you.
If you are planning a trip to Mexico for the first time, you might also enjoy this list of things to know before you go. You can also refer to www.mexicotravelsecrets.com for insider advice.
Safe travels! Buen viaje! Melissa xo
---