Is Oman safe to visit? This is probably one of your main concerns if you are considering travelling to Oman.
The answer is a resounding yes! Oman is one of the safest countries in both the Middle East and the world.
The reason that people are concerned about safety in Oman is likely due to its geographic location and the fact that little is known about Oman globally. This guide assesses the various aspects of safety in Oman to keep in mind for your trip.
Is Oman Safe to Visit?
Beautiful Oman has been one of my favourite travel experiences so far. In fact, more than a year after my trip, I am still gushing about Oman to anyone and everyone that will listen.
Omanis are some of the friendliest people that you could possibly meet. Here you learn the true meaning of "Middle Eastern hospitality".
Everywhere you go in Oman, people will go out of their way to make you feel welcome. I travelled across the country by myself, zipped through deserts alone in a 4×4, and befriended Omani locals through Couchsurfing.
By the way, I'm a solo female traveller! If I, a solo 5-foot solo woman felt super comfortable wandering through Oman alone, then no doubt you will too!
General Overview of Safety in Oman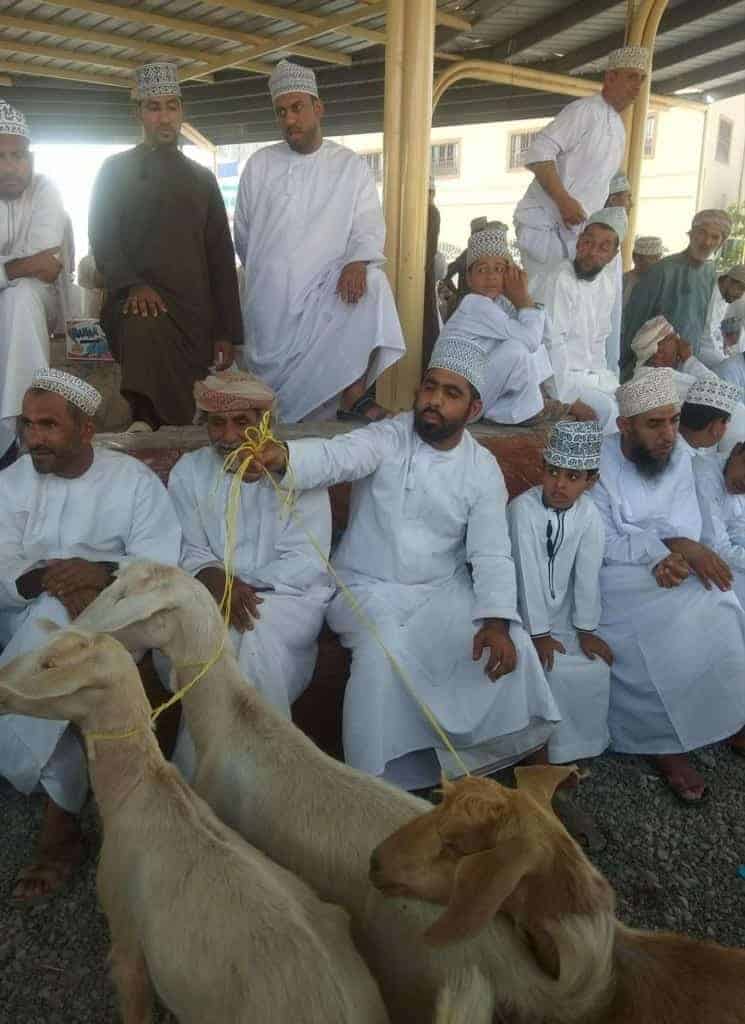 Statistically speaking, Oman is very, very safe. If you are travelling to the Middle East for the first time, this is a great place to start.
Due to world politics and terror climates, many people are apprehensive about travelling in the Middle East. However, you do not need to worry about travelling in Oman.
According to a report by the World Economic Forum, Oman is one of the safest countries in the world (position 3!) It also has a score of 0 according to the World Terror Index. These reports alone should speak volumes about the safety of Oman.
Visiting Oman During the Pandemic
Unfortunately, the global pandemic is still affecting the way we travel and is likely to do so for a few years. Entry requirements and local rules and regulations in every country are likely to change at a moment's notice.
The same is true of Oman. Check your country's travel advice for Oman prior to departure, and keep an eye on any developments.
Presently, all visitors to the country are required to present a negative PCR test taken no longer than 72 hours before entering the country. They must also complete a pre-registration form via the e-mushrif website and show proof of health/travel insurance for the duration of their stay.
Is Oman Safe?
Strict Rules and Laws in Oman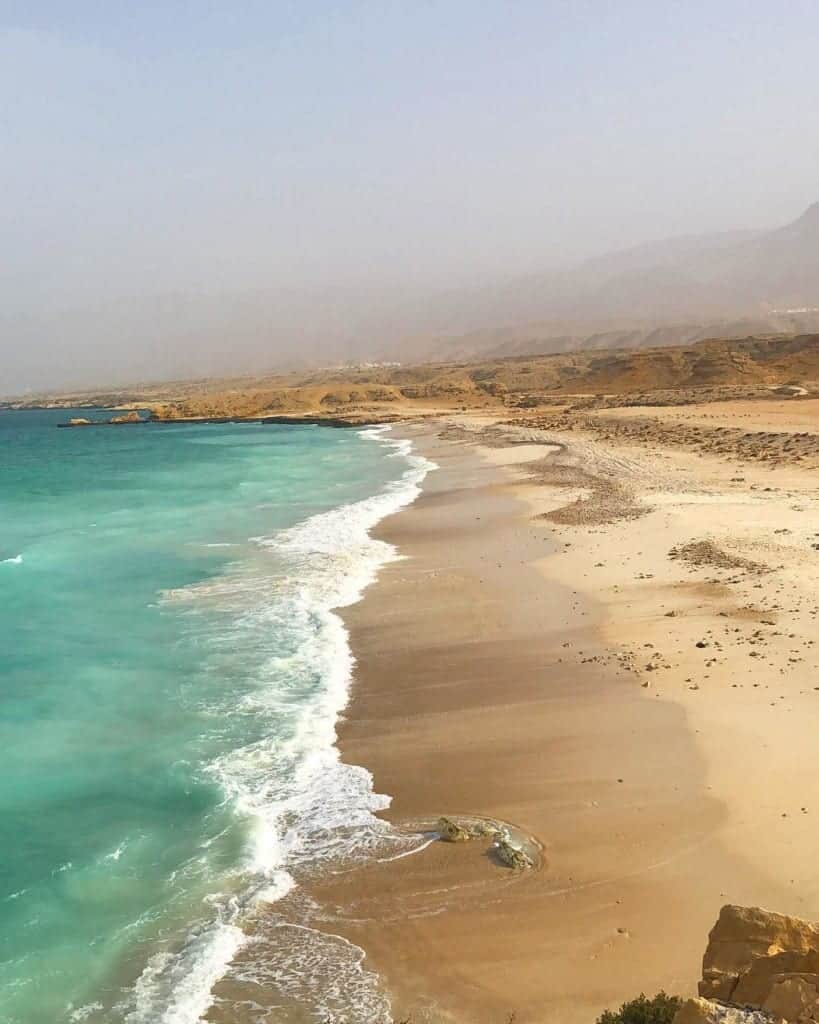 Some people feel anxious about travelling to Middle Eastern countries like Oman because they worry about how "strict" their laws are. While it's true that yes, Oman does have strict laws, they are in place for the safety of the country's locals and visitors.
In Oman, it is illegal to curse or get angry in public. Running through a red light could land you in jail.
Don't get worked up about the risk of being jailed overseas for something "minor". However, you should take this as a reason to act courteously during your time in Oman.
Kissing and public displays of affection such as hand-holding are frowned upon in Oman and can cause offense. LGBTQI travellers should be aware that homosexuality is illegal in Oman.
However, if you do not publicise that you are partners, you should not run into any trouble. That being said, it is entirely your choice if you feel comfortable travelling in a country that criminalises this.
Crime in Oman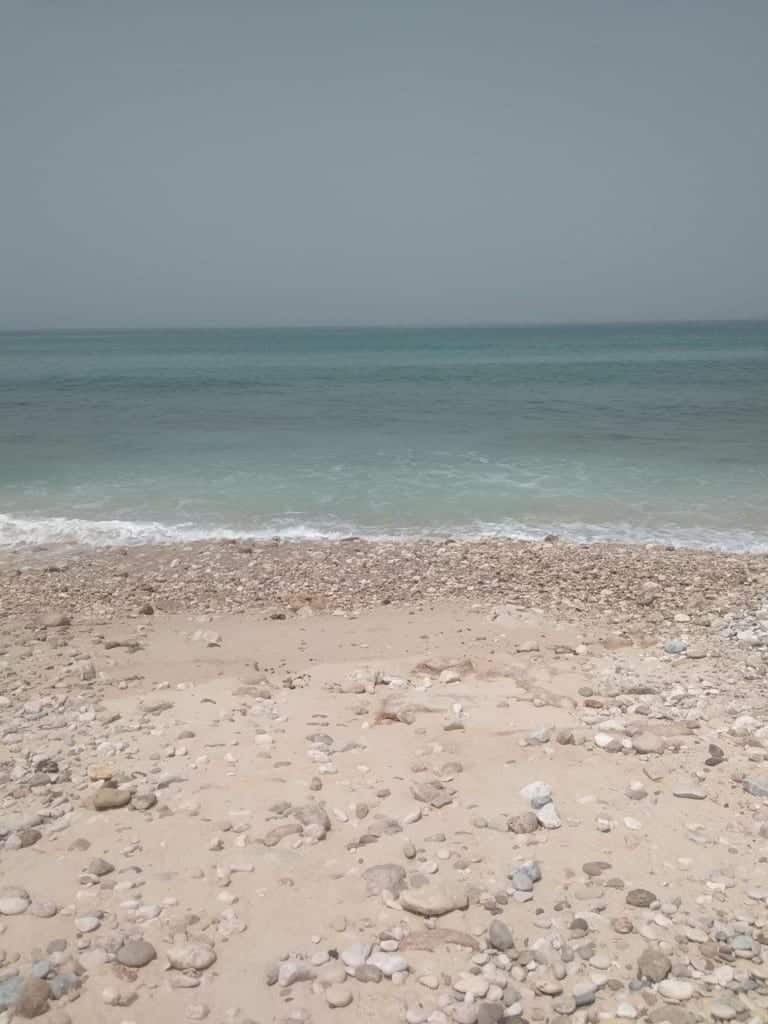 Oman has very strict laws, as mentioned above. Punishments for crimes are severe.
The death penalty is in place for serious crimes like murder and rape, and thefts and petty crime offenses can carry high penalties. All of this acts as a deterrent for people to commit crimes.
Murder and rape are basically unheard of in Oman. Even petty thefts are rare. In April 2019, Omani officials confirmed that the national crime rate had dropped for the fourth consecutive year.
I spent a lot of time in Muscat with my Omani friends. I was quite shocked at first to notice how comfortable they were that the country is safe.
They would just leave the keys inside their cars. Their coats, expensive cameras, etc were just left on the car seats as they wandered off to find a place for lunch or to grab a cup of tea.
This is basically unheard of in most places in the world! The funny thing is that conversely, an Omani guy told me of the horror one of his friends experienced in London when he left things on display in his car and got it broken into.
He could not believe that someone would not respect another person's belongings. Meanwhile, I could not believe you would leave a car unlocked. Omanis generally have a very strong moral compass and a sense of decency.
Terrorism in Oman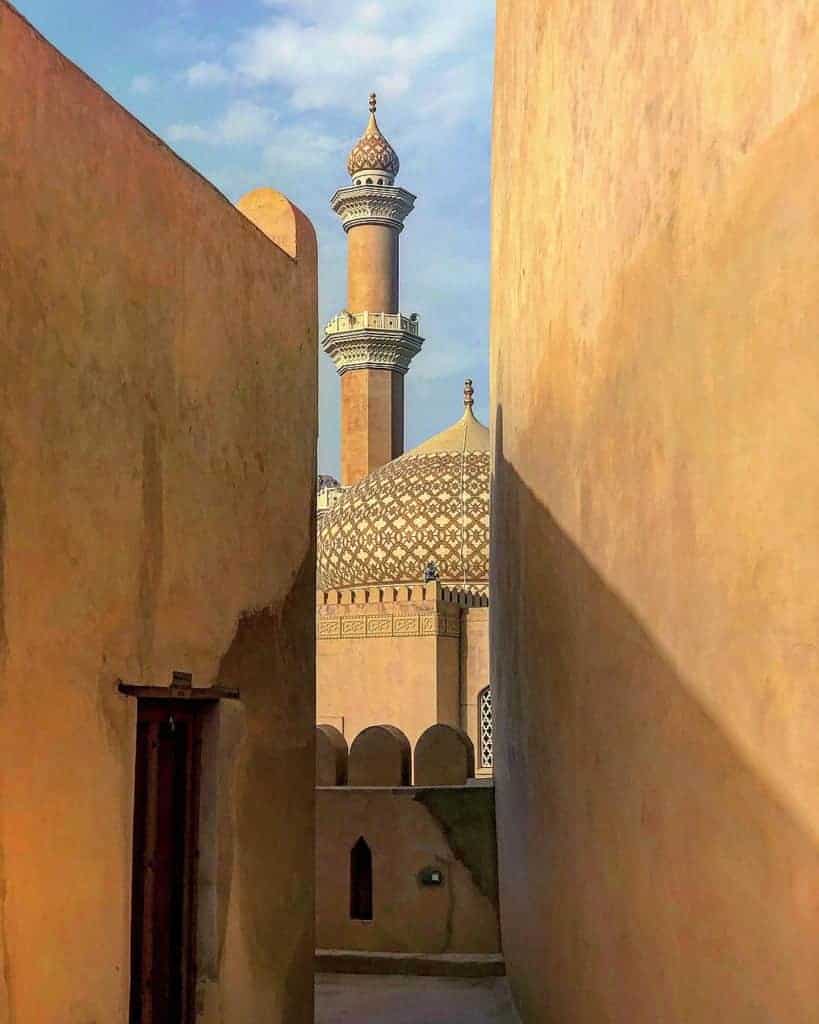 Terrorism in Oman is unheard of, and the threat of a terror attack here is virtually none existent. There have been no incidents in recent years, and there are no documented Omani terrorists.
When travelling to Oman, as with travelling anywhere, you should read your local government safety advice before you travel. The British Government travel advice gives very sound, reliable information.
You can review this here. Keep up to date with the news and any regional political developments before you travel.
Solo Travel in Oman
Solo travel in Oman is perfectly safe. The only real inconvenience of this is the fact that coordinating your own Oman itinerary generally means that you have to rent your own car or hire private drivers.
This is because currently, public transport infrastructure is pretty much non-existent. Buses around and between cities run at very limited intervals.
Oman presently does not have a railway. However, this is currently under construction and will make getting around the country much easier in the future.
If you prefer the comfort of travelling with a local guide, as well as the assurance that the logistics of your trip are taken care of for you, you can consider booking day tours in Oman. Doing a balanced mixture of organised day tours and independent travel lets you see the country from a unique perspective without breaking the bank.
Solo Female Travel in Oman
I have written a comprehensive guide that covers solo female travel in Oman. Honestly, I loved my experience travelling alone in Oman and I sincerely hope that I will return within the next few years.
I have travelled fairly extensively across the Middle East – to Palestine's West Bank, to Jordan, to the UAE. However, I did not feel as comfortable in any of these places as I did in Oman.
When I first arrived in Oman, I had no idea what to expect. While I loved travelling in Jordan and Palestine for example, I often felt that I had to constantly worry about my surroundings and I attracted a lot of attention from men (despite dressing modestly).
I also had some minor annoyances in other countries with people trying to trick me or rip me off. I had none of that in Oman.
My Personal Experience in Oman
I arrived in Oman at around 4 am. While I normally try and avoid arriving in new countries at night, this was the only flight that I could catch from Athens. I landed in Muscat feeling anxious and unsure of what to expect.
From Muscat International Airport, I took a cab to Muttrah. My cab driver insisted that I must try Omani tea.
I initially worried that he would try and pressure me into going to someone's restaurant, or that I would rack up a huge cab fare or something. Instead, he stopped by a little cafe that sold tea, turned the meter off while he did so, and bought me a cup of tea!
After that, he stopped at the Sultan Qaboos Grand Mosque, once again turning the meter off, just so that I could take a photo of the building all illuminated at night. This was just the start of many instances like this in Oman.
What to Wear as a Solo Female
Oman is a conservative Muslim country. While the locals are very friendly and welcoming of people from various countries, you should note that this is one of the more conservative nations in the Middle East.
You do not have to cover your hair in Oman, but you do need to dress modestly. Shoulders, arms, cleavage, and legs should be covered in Oman.
I generally wore baggy shirts and Aladdin-style trousers. You are not expected to wear abayas or local dress.
Muscat has a big community of western ex-pats, so you may see people dressing more liberally there. However, it is still more respectful to err on the side of being more conservative.
Overall Safety as a Woman
I felt very safe as a woman in Oman. During my time in the country, I experienced ZERO harassment from men.
I was never scammed and I never felt uncomfortable. Crimes against women are very rare in Oman. You never hear about women being attacked or assaulted in Oman because the punishments are severe.
Gender Segregation in Oman
Genders are often segregated in Oman. In Omani culture, it is not usual for the genders to mix in social settings.
Some restaurants have women-only sections. Immigration queues were separated by gender, and women are usually sat at the front on public transport.
None of this impeded my trip in any way. In fact, I actually found it quite pleasant that I had a "women's only" booth at restaurants.
This meant that people could not see me making a mess of trying to eat with my hands Omani-style. I welcomed the privacy!
Water in Oman
Officially, tap water in Oman is safe to drink. However, most Omanis prefer to drink bottled water.
Consider purchasing a reusable water bottle like a life straw. Tap water is fine to drink in Muscat and Nizwa.
In rural areas, you may want to consider purchasing large, multi-litre bottles of water and filling up your reusable bottle when you head out each day. That way, you avoid creating excess plastic waste.
Food Safety and Hygiene in Oman
Restaurants and food services in Oman are excellent. Omanis do not tend to work in restaurants or the service industry, and so the vast majority of food places are operated by workers from the Indian Subcontinent – India, Bangladesh, etc.
In Oman, you will also find a lot of great Arabic restaurants operated by those who have migrated from neighbouring Yemen. Food quality and hygiene tend to be of a good standard.
Food safety laws here are very strict. Yemeni-owned restaurants serve delicious Omani and Yemeni traditional dishes.
For example, Omani mandi – tender, marinated lamb cooked in oils and spices, and Yemeni rice – delicious riced cooked with tomato puree, spices, and vegetables. Don't miss the opportunity to sample the various Omani and Yemeni teas either!
Restaurants owned by Indian and Bangladeshi people in Oman often serve delicious Indian cuisine. So, you can find a lot of great curries and Indian classics like dhaal and butter chicken here.
Alternatively, a lot are "greasy spoon" style spots that sell burgers, sandwiches, and comfort food, as well as the wonderful Omani Karak tea. I never got sick, and never had any unpleasant dining experiences.
Renting a Car in Oman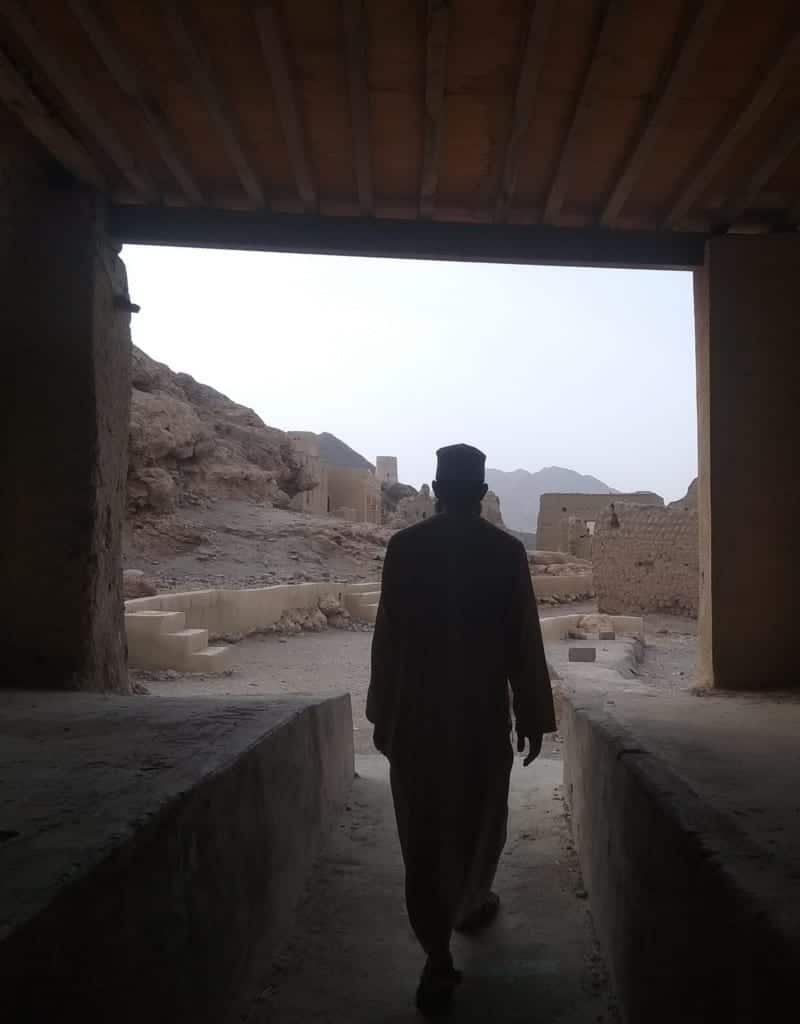 Renting a car in Oman is one of the best ways to get around. Public transport in Oman leaves a lot to be desired, and organised tours can be expensive.
Driving in Oman is not that different from driving in most of Europe. The roads are generally modern and well-built.
People drive on the right-hand side of the road just like in the USA and mainland Europe. As with driving anywhere though, there are a few additional things to keep in mind.
Pack Plenty of Water!
ALWAYS make sure that you have plenty of water in the trunk of your car. Most of Oman is comprised of hot, arid desert. People have died of heat exhaustion so make sure that you carry more than enough water.
Be Careful if You Try Off-Roading
Most Omanis drive 4x4s because getting to many places, like Jebel Shams, and certain towns requires an element of off-roading. Drive carefully, especially if you are alone.
Some of the off-road trails are narrow and need to be navigated slowly because they have sheer drops on either side. The experience of driving up Jebel Shams is a hair-raising one.
Navigation and GPS Devices in Oman
Omanis don't use addresses for a lot of locations, but coordinates. Here there are no street names. When you book a hotel, you may find that the owner gives you GPS coordinates instead of directions.
GPS systems are not really a thing in Oman. You will also find that many of the maps are outdated. If you are renting a car, you should get a local SIM card with mobile data.
This way you can easily follow the map. You can also consider downloading offline maps like Maps Me.
Road Safety
Driving through Oman often means cruising along long stretches of road with very few other people on the road. This causes a few people to speed, so be cautious of that.
You should always abide by the speed limits in Oman, even if you see others breaking them. Penalties for exceeding speed limits or endangering others are strict.
Keep Your Eyes on the Road
Camels, goats, and all manners of wild and farm animals roam free when you find yourself in the off-the-beaten-path parts of Oman. It is not unheard of for camels to just strut right out into the middle of the road, so keep your eyes ahead at all times.
Public Transport in Oman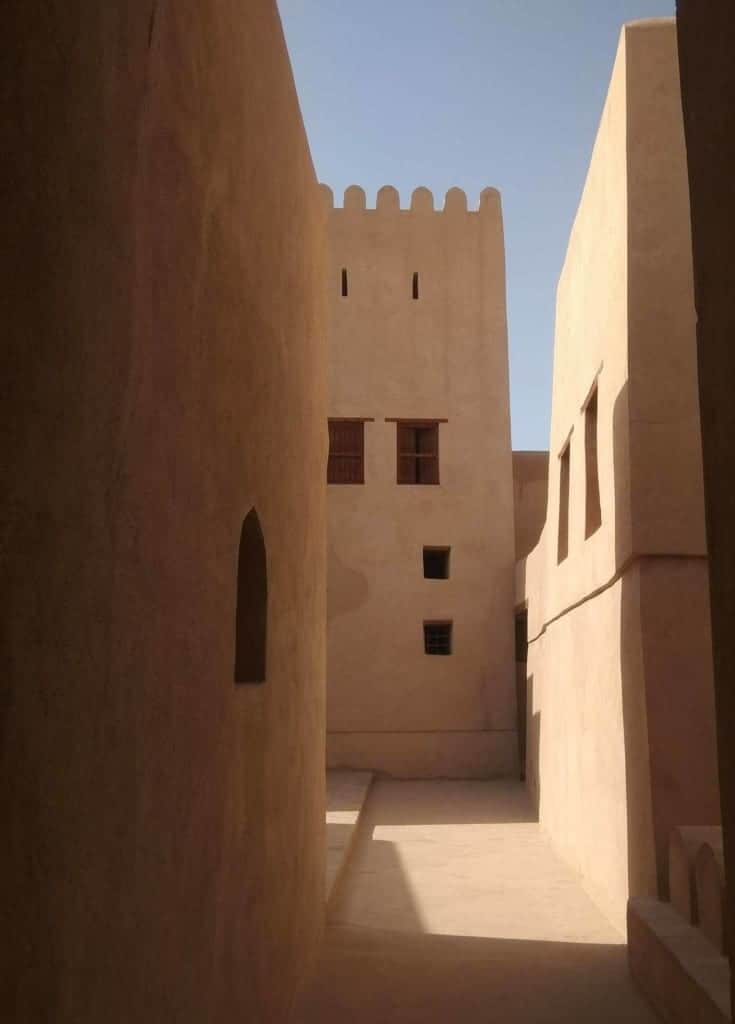 Public transport in Oman is not very good. Even if you want to get from one side of Muscat to another, for example, it is a bit of a nightmare.
Bus services run on very limited schedules and do not run to all parts of the city. That said, intercity buses are okay, and public transport is safe and affordable.
Buses in Oman
Buses run between major Omani towns, cities, and airports. You can also take buses across the border to the UAE.
Mwasalat buses are the main, government-run bus network in Oman. Tickets are very cheap, making this a good choice for budget travel in Oman. I took a Mwasalat bus from Muscat to Nizwa and it was fine.
Omani buses venture all the way out to Salalah. It is worth noting that most of the passengers that take these buses are laborers from the Indian subcontinent, rather than Omanis.
Women usually sit separately at the front of the bus. Sometimes the atmosphere is a bit chaotic, and everyone on the bus seems to be eating spicy home-cooked food, but it's all part of the fun.
Cabs in Oman
Omani cab drivers tend to be very straight, pleasant, and will not try to scam you. You may find that some of them offer you a tour of the city and its sights.
However, they will not hassle you if you respectfully decline. The only thing to be mindful of when taking cabs in Oman is the price.
Understand How the Far is Calculated
The orange and white cabs that you will find on the streets of Oman are the main types of cab that you will see. These cabs do not have meters installed so you need to agree on a cam takhudh (fare) before getting into the car.
Haggling is a part of the culture here so try and have some idea of what the price to your destination should be. You can ask your hotel reception for some indication of the price before booking your cab.
Marhaba and Mwasalat cabs can be ordered via an app on your phone. These are essentially the Omani answer to Uber.
While convenient, these cab services are usually a bit pricey. Rates start from 5 OMR vs the 1 OMR they start from with the orange cabs – wow! Marhaba and Mwasalat are currently only in operation in Muscat.
Medical Care in Oman
Oman is a very modern country with excellent hospitals and medical facilities. It is not somewhere where you need to worry about the potential risk of getting sick.
With that said, the cost of receiving treatment as a foreign visitor to Oman is very high. As such, you should make sure that you have comprehensive travel insurance before you embark on your trip.
Is Oman Safe?
Travel Insurance for Oman
Travel insurance is essential for visiting Oman. This is true of travelling anywhere as you never really know what may happen.
You should ensure that the travel insurance package that you choose for Oman has sufficient medical coverage. Try and look for policies that offer $1 million worth of coverage, or thereabouts at least.
World Nomads are a good choice for adventure travel. Not only do they offer comprehensive cover, but they also provide coverage for loss of items, theft, cancellations, and repatriation. You can use the tool above to obtain a quote for your trip.
Additional Safety Considerations for Oman
Some additional considerations for enjoying travel in Oman are detailed below.
Meeting Locals
Making friends with Omanis was one of the highlights of my trip. I rented an apartment from a lovely couple in Muttrah.
Their friend Idrees is something of a famous Couchsurfer in Oman, and my trip would not have been the same if I had not spent much of my time hanging out with him in Muscat and exploring all of the local places.
If you want to meet locals, Couchsurfing has a very active community in Muscat. It was also a pleasure for me to be able to meet and chat with so many Omani women through this app. As always, check the references of the people that you meet and always meet in a public place.
Hitchhiking
Hitchhiking is a pretty popular way for independent travellers to get around Oman. Omanis are so friendly that you will not have any problem finding a ride. Most locals are intrigued by tourists and happy to help.
Just be sure to let someone know where you are and where you are going. Of course, the risk here is getting a car with someone that you don't know in a place that consists of a lot of remote spaces and deserts.
Wahiba Sands
The magnificent dunes of Oman's Wahiba Sands desert stretch over 180km across the country. If you want to feel like Laurence of Arabia, and admire the beautiful desert scapes, you can head out here to wild camp, dune bash, and visit desert villages.
If you want to visit the desert, make sure that you do your research and come prepared. This is a vast area of nothingness and the last thing you want is to get lost out in the desert.
Plack plenty of water, and bring supplies for the evening when the temperature drops. For instance, warm clothes, a torch, etc.
Wild Camping
It is possible to "wild camp" anywhere in Oman. Be sure to bring plenty of supplies and water.
If you are travelling alone, it is your personal preference as to whether you feel comfortable wild camping alone. It is not the towns and cities that make Oman special, but its rugged wilderness and nature. Wild camping is a great way to experience that.
Omanis love the great outdoors, and although beautiful spots were never crowded, there were often families setting up camp and enjoying them. In other words, camping in Oman should never feel creepy.
Language
Arabic is the official language of Oman. It is polite to learn a few words of Arabic (i.e. hello – assalamu alaikum, thank you – shukran).
However, most Omanis that you will encounter have a good understanding of English. This is especially the case in Muscat, and among those working in the tourist industry.
To help you handle any communication barriers, the free Google Translate app is a lifesaver. There are also several free Arabic language apps available.
Learn Arabic Phrasebook, Learn Arabic – 50 Languages, and Learn Arabic – Language Guide is all good. Best of all, they also work offline.
Closing Thoughts
Have any further questions about whether Oman is safe? I recently spent a month travelling across the country as a solo female.
Feel free to reach out to me if you need any assistance. Safe travels! Melissa xo
---