Insadong Seoul is one of the most charming, unique, and historical districts in the Korean capital. Exploring its narrow cobbled streets and passageways is a highlight of any trip to Seoul and the area makes a great place to base yourself during your time in the city.
Insadong is perhaps best known for its traditional tearooms and artisanal stores that sell all manner of handicrafts and trinkets. A lot of the buildings here are former hanoks – these are traditional, tile-roofed buildings that were occupied by Korean nobles during the Joseon dynasty.
Visiting Insadong, Seoul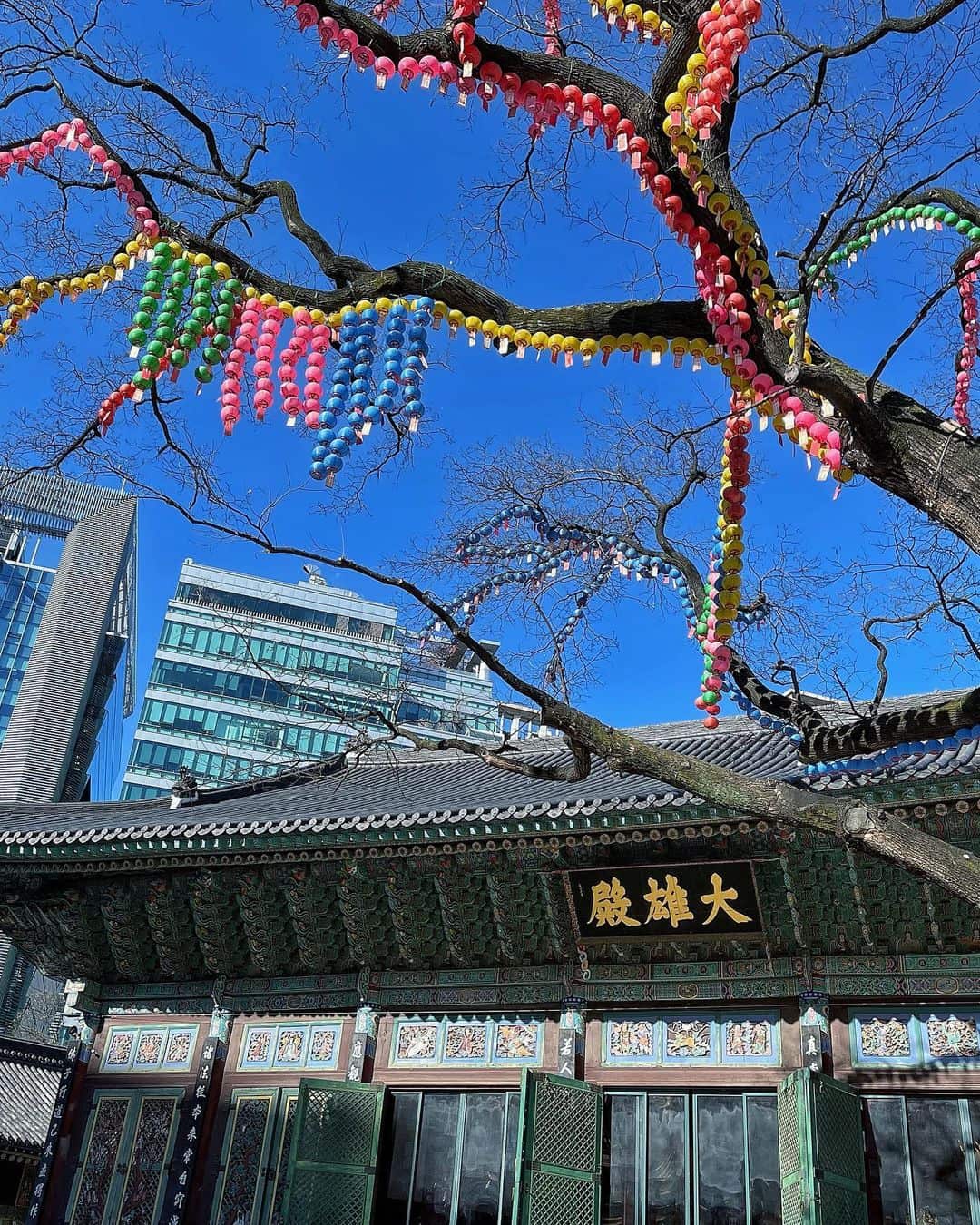 Insadong Seoul can be found in the Jongno-gu district and is located in the northern part of Seoul. It is usually teeming with life and is always perpetually crowded with locals and tourists alike.
However, some places are popular for a reason. Despite its touristic appeal, Insadong has succeeded in retaining its traditional, authentic character. 
Insadong, as it exists currently, has been a central Seoul district for more than 500 years. It was originally two towns whose names ended in the syllables "In" and "Sa."
The two settlements were divided by a stream, which once flowed where Insadongs main promenade stands today. At that time, it was wealthy Korean government officials and nobility that lived in the area. (As was the case with most neighborhoods filled with hanok houses). 
Sadly, during the Japanese occupation of Korea (1910-1945), the Korean residents were forced to pack up their things and leave the area as the Japanese took control. When international tourists started visiting Korea in the 1960s, they were charmed by the architecture of Insadong, and its labyrinth-like network of narrow alleyways.
In 1988, the main street in Insadong (literally named Insadong street) was designated as an important historical and cultural street. The Korean government only allows certain businesses to operate here so that Insadong retains its original culture.
In that way, the area has been able to avoid gentrification up until now. In many ways, traveling to Insadong feels like journeying back in time.
Best Things to do in Insadong Seoul 2023
There are plenty of things to do in Insadong to keep you occupied for a full day of your Seoul itinerary. You could quite easily come back here every evening to try out all of the various tearooms, street food stalls, and Seoul restaurants in the area.
Stroll down Insadong street 
Insadong street is the name of the main promenade that runs through the namesake neighborhood of Insadong. It is lined with artisanal stores and malls, and the little alleys and passageways that veer off from it lead toward more independent boutiques, tearooms, and quirky guesthouses.
Part of the joy of visiting Insadong is simply found in taking the time to get lost in the little stores along Insadong street, and the adjacent alleys. All manner of weird and wonderful souvenirs and gifts can be found here.
In particular, though, you will find a lot of stores selling traditional Korean masks known as taI (탈). These were historically used in Shamanist rituals, but they make great souvenirs from your trip to mount on the walls of perhaps your living room or home office.
You will also find a lot of tea sets sold in the stores here. Traditional Korean tea sets are made of porcelain and have plain, animal, or flowery patterns.
In Ssamziegil mall, you will find tea sets to suit all kinds of budgets. If you or the person that you are considering buying the set for is a big tea drinker, you can also consider splurging on a particularly high-end tea set.
For that, head to KwangJuYo (Songpa-gu, Seoul South Korea 11f, Daedong B/D, 109 Jungdae-ro) or the KCDF Gallery (8 Insadong 11-Gil, Jongno-gu).
See the Changing of the Guards at Gyeongbokgung (경복궁)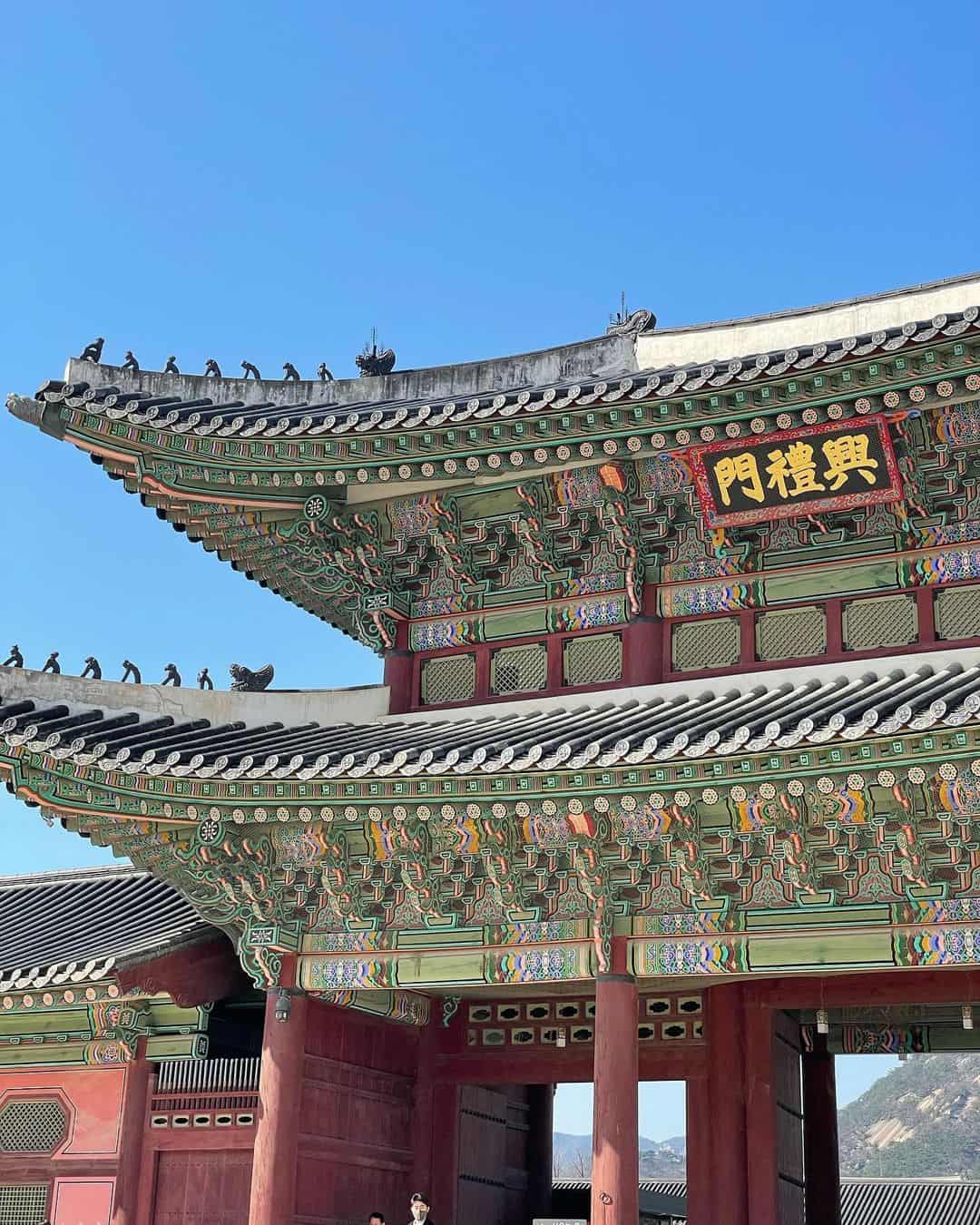 Some of Seoul's most important and impressive Joseon-era palaces are located in and around Insadong. If you are spending weeks in the Korean capital, you can gradually make your way around all of them.
However, if you only have a limited amount of time to spend here, the only place that you should prioritize is Gyeongbokgung Palace ( 161 Sajik-ro). This former palatial home dates back to 1395 and was the most important palace in the country during the Joseon dynasty.
The building as it stands today has been rebuilt and repaired several times throughout the centuries. Sadly, the original structure was largely destroyed by a fire during the Imjin War in the 16th century.
Much of what you see today was built in the 19th century under instruction from King Gojong. Still, none of this makes Gyeongbokgung any less impressive!
This large complex takes several hours to explore in its entirety. Its various courtyards and annexes make for great photographs, particularly if you choose to rent and dress up in a hanbok during your Insadong visit!
Every day (except Tuesdays), there is a colorful changing of the guard ceremony at Gyeongbokgung. It takes place at 10 am and 2 pm respectively.
Although this is more of a historical reenactment for tourists, it is a fascinating thing to see. The guards march and reassemble themselves to the sounds of gongs and traditional music.
Try to arrive 15 minutes before to see the changing of the guards. It is free to stop and watch the changing of the guards, but entering Gyeongbokgung is 3,000 KRW for adults and 1,500 KRW for children. 
Admire the works of local artists at beloved Korean art galleries
Over the past couple of years, various art galleries have started popping up around Insadong and Samcheongdong. Some are independently owned by local artists and allow you to purchase the works on display.
Others are larger in scale and showcase the works of various Korean and international artists. Gallery Hyundai (14 Samcheong-ro, Jongno-gu) is a contemporary and modern art gallery just north of Insadong that was founded by art dealer Park Myung-ja in 1970.
At that time, this was a bold move, as Koreans were not really familiar with this style of art. The museum building is interesting too. It is built in brick Russian style and is markedly different from the glittering glass hi-rises that surround it.

Nearby, art lovers should also make time to visit Daelim Contemporary Art Museum (21 Jahamun-ro 4-gil). The exhibits in this unique space are a mixture of light installations and modern photography. 
Visit Changgyeonggung 
Don't feel like you have seen enough of Joseon palaces after seeing the changing of the guards at Gyeongbokgung and the secret garden at Changdeokgung? Stop by Changgyeonggung. 
Changgyeonggung palace was built in the mid-15th century by King Sejong for his father, Taejong. Like Changdeokgung, it sits within impressive grounds and gardens that offer tranquility and seclusion in the concrete jungle of Seoul.
During the Japanese colonial rule, the garden was transformed into a zoo and botanical garden. Restoration work in 1983 returned it to its former original glory, complete with fragrant flower gardens and a pond.
Take a guided walking tour 
Opting to take a walking tour with a local is a great way to get your bearings when visiting a new city for the first time and this definitely rings true of Seoul. After all, the Korean city is a bustling megalopolis that would take months to explore if you ever wanted to feel as though you knew it ¨well¨. 
Taking a tour of Insadong street with a local will enable you to gain a deeper knowledge of all of the various sites, palaces, buildings, and streets that you encounter here. A local will also take you to tea rooms, makgeolli houses, and restaurants that you may not have otherwise found independently. 
Better still? You have a Seoul expert on hand to ask for recommendations on what to do, day trips from Seoul, where to hang out, etc.
Insadong Seoul tours
A selection of the best Insadong Seoul area tours is detailed below for your consideration. Be sure to reserve your place online in advance to avoid disappointment!
Rent a traditional hanbok
As you walk along the streets, you'll see many young people, even the locals, dressed up in hanbok. A hanbok is a traditional Korean attire worn since the Joseon era.
Now, it's mostly worn during special occasions, such as weddings or holidays. This particular neighborhood is known for people dressing up in this attire as they get to fully immerse in the culture.
Hanbok rental shops can be found throughout the streets. There is an abundance of options available, and they all offer similar services and prices.
You could essentially just step inside any hanbok rental shop that catches your eye and organize your rental there and then. However, if you want to know that everything is organized and taken care of in advance, you can reserve online before your trip
Meander around Jogyesa temple
If you have spent a lot of time in Korea (or East Asia generally), visiting Buddhist temples can become a bit samey after a while. However, Seoul's Jogyesa temple (55 Ujeongguk-ro, Jongno-gu) is one of the most important in the country.
It is the main temple of the Jogye Order of Korean Buddhism and dates back to the 14th century.
Jogyesa later became the order's chief temple in 1936. The main Dharma hall (Daeungjeon) is the largest temple building in Seoul.
The temple complex is a beautiful and colorful complex of religious buildings and shrines painted in vibrant reds and greens. Spectacular paper lanterns blow in the breeze and the temple is always alive with locals coming to light candles, pray, and chant.
Meanwhile, the steady rhythm of dharma drumming plays out over the speakers. The decorations here are particularly beautiful if you stop by during Buddha's birthday.
Jogyesa, like many other Korean Buddhist temples, is free to enter and explore. Just be sure to be respectful of anyone that is there for religious purposes, and to remove your shoes before entering any temple buildings.
Visit a makgeolli house
Just like Insadong is known for its quaint Korean tearooms, it is also known for its makgeolli houses. Makgeolli is a Korean rice wine with a cloudy, milky appearance.
It is an acquired taste, for sure, and makgeolli is possibly quite unlike any other alcoholic beverage you have tried. But it is tasty to most western palates.
In Insadong makgeolli houses, you usually order a large, multi-liter bottle of makgeolli to share with your dining companions. This is then poured into little cups that look like miniature bowls. 
You are often given complimentary banchan (side dishes) with your makgeolli. This is often light bites such as kimchi jeon or mung bean pancakes. Other places let you order food alongside your makgeolli.
A lot of Seoul makgeolli houses have extensive menus with various brands of makgeolli to choose from. This can be overwhelming if you have never tried it before so in this case, you can ask your server to recommend you one.
7.8 Makgeolli ( 22-7 Changgyeonggung-ro 8-gil) is a good place to go. So too is NoolookNamoo (13 Insadong 16-gil).
Take a Korean kimchi-making class
Cooking classes are a great way to get beneath the surface of the places that you travel to and learn more about their culture and cuisine. On Insadong Street, you can do this by taking a Seoul kimchi-making class.
Kimchi is a fermented pickled vegetable that is served as a side dish for virtually every meal in South Korea. It is a dinner table staple and arguably one of the most famous dishes in Korean cuisine.
The most popular type of kimchi is made with Chinese cabbage. However, hundreds of different varieties of kimchi exist.
After learning step-by-step how to make kimchi, you will then take what you have made home with you in a sealed bag. It then needs 3-4 days to ferment in a cool, dark place before it is ready to eat and enjoy.
Explore Changdeokgung Palace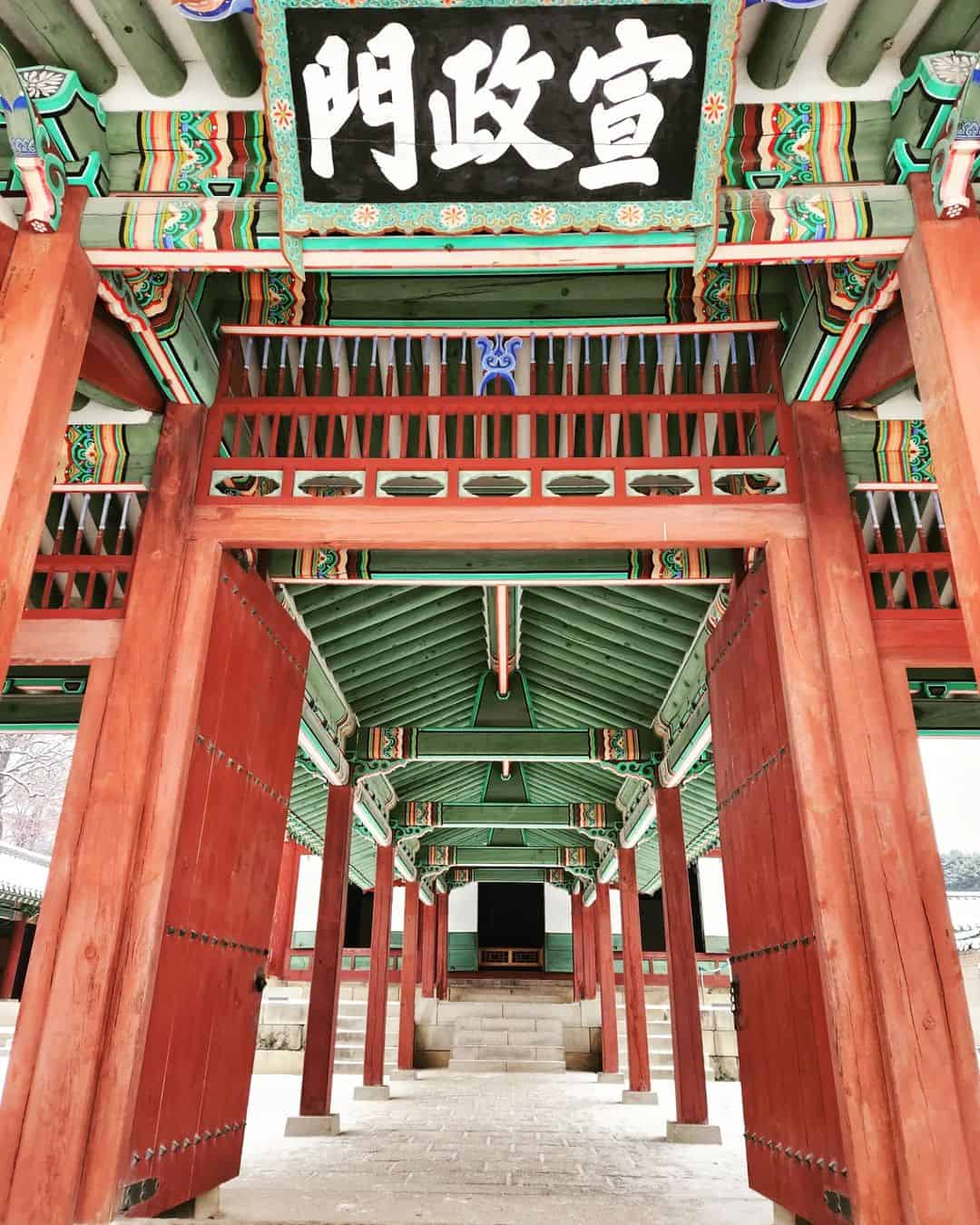 The Changdeokgung Palace (99 Yulgok-ro, Jongno-gu) is a UNESCO world heritage site that is one of the "Five Grand Palaces" built by the kings of the Joseon dynasty. The palace itself is impressive, but Changdeokgung is perhaps best known for its (not so) secret garden.
This spectacular complex is perhaps the Joseon palace that you should prioritize, second only to Gyeongbogung. The original palace was built in 1405 by King Taejong, but after it was burned down by the Japanese, it was rebuilt in 1610.
It was the primary palace of the Joseon dynasty for approximately 270 years. The garden is on par with the Garden of Morning Calm in terms of beauty.
It is one of the best oriental gardens in Seoul and boasts a lotus pool, several pavilions, flower gardens, and over 56,000 species of trees. Unfortunately, it is not currently possible to explore the gardens independently, you need to participate in a guided tour.
These depart every day, multiple times a day in English, Korean, Japanese, and Chinese. It is advisable to book your ticket in advance to reserve your spot.
Alternatively, you should stop by early in the morning to reserve your place on a tour for that day.
Visit a traditional Insadong teahouse
The number of cafes in Korea is endless. However, teahouses are very unique in this neighborhood and should be included in your itinerary during your visit to Insadong street.
If you get tired of all the walking, wind down and visit one of these teahouses/cafes to recharge your energy. Try out patbingsoo, a traditional shaved ice dessert, during a hot summer day.
One of the best-loved teahouses in this area is called the Moon Bird Only Thinks of the Moon (달새는달만생각한다). It is set inside a traditional hanok, cluttered with quirky, old decors and scribbles on the walls.
It's located in an alleyway, right next to Ssamziegil. The teahouse is catered towards locals and tourists so you can easily order without a problem as the menu is written in English, Chinese, and Japanese.
Order yourself an omija tea (five-flavor berry tea). Not forgetting some yakgwa (traditional Korean sweets) to complement the tea!
For a more modern yet traditional teahouse, check out Hanok Teahouse (한옥찻집). The interior is modern and minimalistic and is also located inside a hanok.
The seating is Korean-style. In other words, you sit on pillows on the floor against small tables at your knees. However, western-style seating is available too if that's what you prefer.
Indulge in some retail therapy at Ssamziegil
Ssamziegil is a unique shopping complex where you'll find many small, boutique shops selling traditional crafts and arts. There are galleries, a book cafe, and a sky garden located at the top of the floor.
When you enter, you'll reach the central courtyard first, and you'll reach the top as you go up the spiral walkway. There is a total of 4 floors with approximately 70 small shops.
It's worth visiting this place and checking out unique handmade crafts, especially designs that are specially made in Korea. Ssamziegil may well be one of the most unique places for shopping in Seoul. Why not buy yourself a special souvenir here?
Head to Bukchon Hanok Village
If you come to the end of Insadong street, cross the big road and continue to walk up north towards Samcheong-dong. The walk should only take 5-10 minutes.
'Hanoks' are traditional Korean houses that were primarily for the upper class during the Joseon dynasty and later became residences for commoners. In this village, there are hundreds of hanok houses (and yes, many still live there!).
It's the perfect place to take photos, but be sure to respect the privacy of the residents. You can pick up a map from the local tourism kiosk and go on a self-guided tour of the village.
Spend a few hours at Gyeonghuigung (경희궁)
Gyeonghui Palace (Palace of Serene Harmony) is the fourth of the five grand Joseon-era palaces in Northern Seoul. It sees a fraction of the visitors of the more popular Gyeongbokgung and Changdeokgung, making for a more peaceful experience and better photo opportunities! 
Over the centuries, Gyeonghuigung palace has had several names. When it first became a royal residence for the Joseon king in 1616, it was known as Gyeongdeokgung Palace.
In 1760, its name was changed to Gyeonghuigung. Sadly many halls and buildings were destroyed by a fire in 1829, and more were destroyed by the Japanese during their occupation of Korea.
Today, there are several pleasant walking trails around Gyeonghuigung, the Seoul Museum of Art, and a restoration of Heunghwamun Gate.
Stroll along the Cheonggyecheon
Just south of Insadong street, you can visit the Cheonggyecheon. This is a 10.9-kilometer-long manmade stream that was created as part of a city beautification project. 
It runs through the central business district of Seoul and is a nice place to take an afternoon stroll. Head south from Insadong and when you reach the stream, take a right turn and walk towards Cheonggye Square.
You will find that a lot of locals come to eat their lunches on the banks of the water during their work lunch break. People in each neighborhood decorate their own section of the stream with everything from potted plants to sculptures, graffiti, and contemporary art. In Autumn, the Seoul lantern festival sees hundreds of larger-than-life papier-mache lanterns placed along the stream. 
Check out Alive Museum and Dynamic Maze
Have you ever seen those Instagram posts where people take photos of themselves in rooms that appear upside down, while being eaten by a shark, chased by dinosaurs, etc? Well, one of those fun optical illusion museums now exists in Insadong Seoul.
If you have time to spare (and you want to get some funny pictures), you can stop by the Insadong Alive Museum and Dynamic Maze (B1-2 floors, Daeil building, Insadong street 12, Jongno-gu). The photo backdrops change periodically every few months.
Where to Eat in Insadong
There are so many places to eat in Seoul. Although Insadong street is often filled with international travelers, that doesn't mean that the eateries here are tourist traps.
Try seolleongtang, a famous ox-bone soup
When visiting Insadong, there's a famous 'seolleongtang, or ox-bone soup' restaurant called Imun Seolnongtang (이문설농탕). It opened in 1904 and is known for boiling ox bones for 17 hours until the soup turns rich and opaque.
Korean food is extremely diverse, ranging from side dishes to traditional soups. For this dish, you can adjust your taste by adding sea salts to the soup. This restaurant is also listed under Michelin Guide.
Sink your teeth into homemade dumplings at Gaesung Mandu Gung
If you're looking for something else, check out Gaesung Mandu Gung (개성만두 궁) at 1-3 Insadong 10-gil. This is also listed in the Michelin Guide.
This is a dumpling house featuring other dishes, such as jeon (traditional pancake) and bossam (boiled pork).
Located inside a traditional hanok, it's very close to Anguk station. You'll find all sorts of dumpling dishes, such as dumpling soup and steamed dumplings, on the menu.
Sample the best of Insadong's street food
Aside from visiting restaurants, don't forget to try out some amazing Korean street foods! Some of the best dishes that you can find on Insadong street are ddukbokki (spicy rice cake) and hodduk (sweet pancakes).
These dishes feel especially nourishing on a cold day during winter in Korea, because they warm you right up. Want more selection?
Check out Gwangjang Market, which is around a 10-minute bus ride from Anguk Station. This is not technically within Insadong, but it is worth noting as Gwangjang is the oldest covered market in Seoul.
Where to Stay in Insadong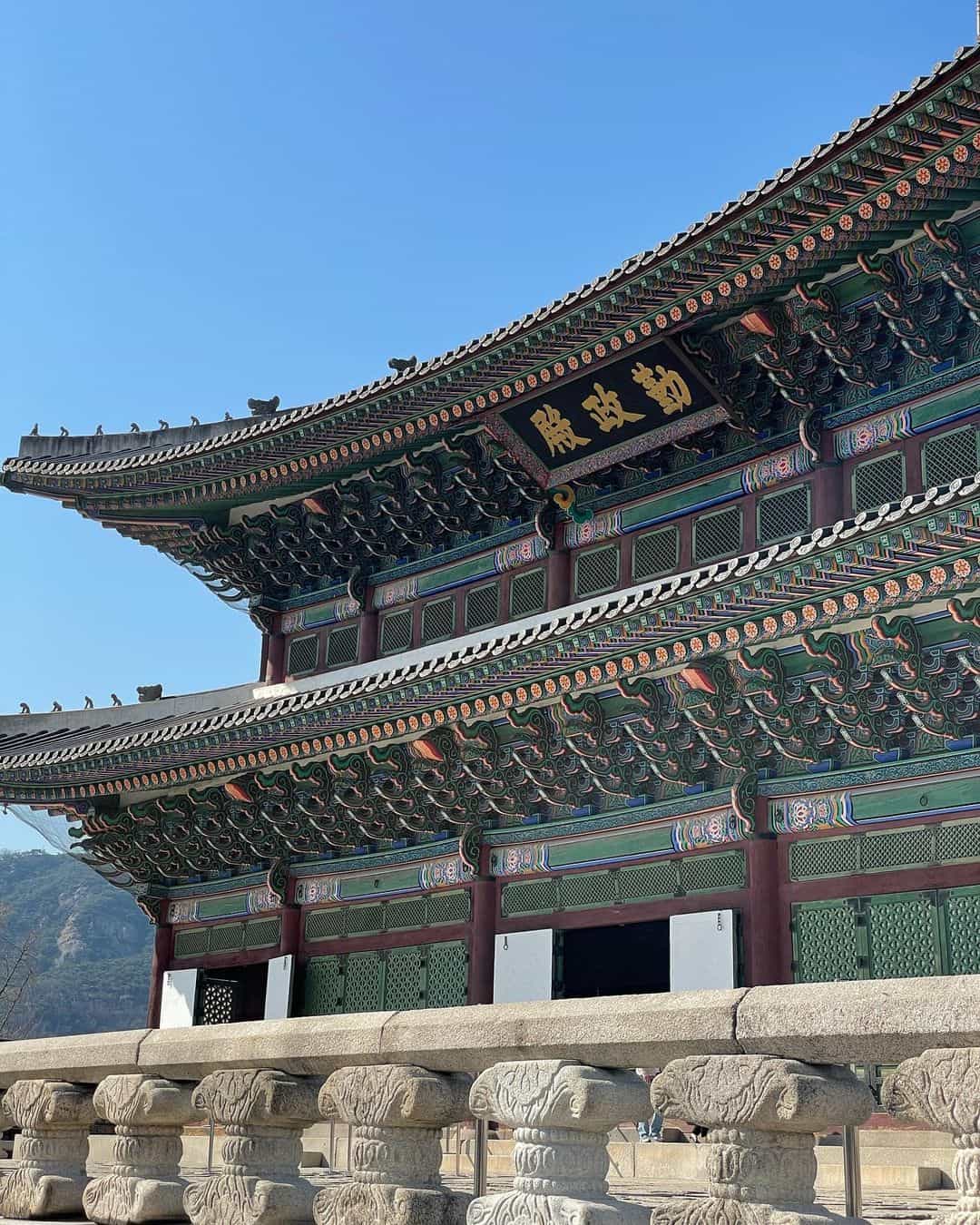 Because of its close proximity to the main attractions, Insadong is one of the best areas to stay in Seoul.
There are plenty of affordable mid-range hotels, ranging from anywhere between $60-150, in the area. Most luxurious hotels are located further south, near Itaewon and Gangnam.
If you want to immerse in the traditional Korean culture, consider staying overnight in a hanok guesthouse! Staying in one of these traditional houses that were once occupied by Korean nobles means sleeping on futon beds on the floor with ondol-style underfloor heating.
It sounds questionable, but you may be surprised by how comfortable this is. You might even find that you prefer it!
FAQs about Visiting Insadong Seoul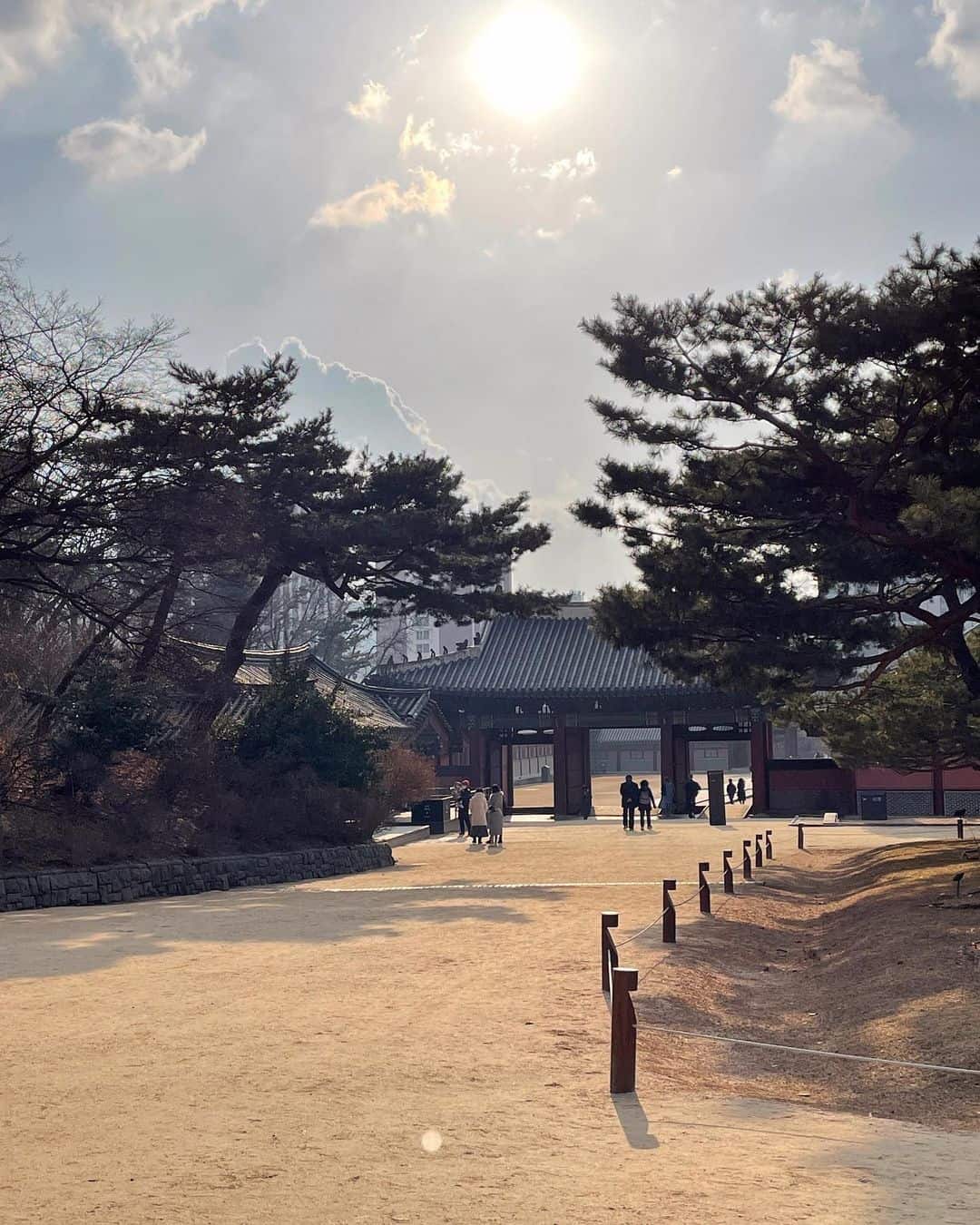 Do you have any further questions or concerns about visiting Insadong Seoul? Hopefully, you will find the answers you are looking for below.
Why is Insadong famous?
Insadong is most famous for its namesake Insadong street, its tearooms, and the vast variety of handicrafts and artisanal goods that are sold in the area.
Is Insadong a city?
Insadong is not a city, but a suburb of Seoul, located in the northern part of the city. In many ways, Seoul's different districts are so full of personality and charm that they are like unique little settlements in themselves.
What subway station is Insadong?
Anguk station (Line 3) is the closest Seoul subway station to Insadong. Jongno 3 is also nearby.
What time do shops open in Insadong?
Shops in Insadong, as well as shops across Seoul as a whole, tend to have long daily opening hours. They are usually open from around 09.00 am until around 10.00 pm daily.
Most stores in Korea are also open on Sundays, although some may operate on reduced opening hours.
How to get to Insadong from Seoul Station?
It is very easy to get to Insadong from Seoul station. You can take the line 1 subway from Seoul station to Jonggak station which only takes about 5 minutes.
From there, you can walk to Insadong street or wherever else it is that you want to go in the area. Since Google Maps does not work in Korea, it is a good idea to download Naver maps for your trip.
Is Ikseondong and Insadong the same?
Ikseondong and Insadong are not the same places, although they are situated very close to each other. (It is understandable that if you are coming to Korea for the first time from a western country, some of the place names can be a little confusing!)
Final Thoughts on Insadong Street
There is no other place like Insadong where you can genuinely experience Korean culture during your Korea itinerary. Other neighborhoods are pretty modernized, but you'll find that Insadong has still remained very traditional and artistic.
It's also a popular date spot for locals due to its historical charm! Insadong is the perfect place to spend your day with many fun activities to do and places to see. It is truly a unique place to visit and visiting here will leave you with a memorable impression of Korea!
Have you ever been to Insadong before? What were some of your favorite activities? If you are visiting Seoul for the first time, you might also enjoy this guide to Dongdaemun Seoul
Have a wonderful time in South Korea! Annyenghaseyo! xo

---