This South Korea itinerary provides a wonderful introduction into the land of morning calm. Most people that travel to South Korea rarely travel farther than Seoul.
While the Korean capital is magnificent, it is by no means the extent of what Korea has to offer. Busan, Jeju, Jeonju, and Gyenongju are all wonderful places that are seldom (if ever) heard of on an international scale.
South Korea escapes most people's travel radar. But embarking on a South Korea itinerary is a once-in-a-lifetime experience.
You could spend months in South Korea and feel as though you have barely scratched beneath the surface. As a matter of fact, you could spend a month in Seoul and feel as though you have barely scratched beneath the surface!
Suggested 14 Day South Korea Itinerary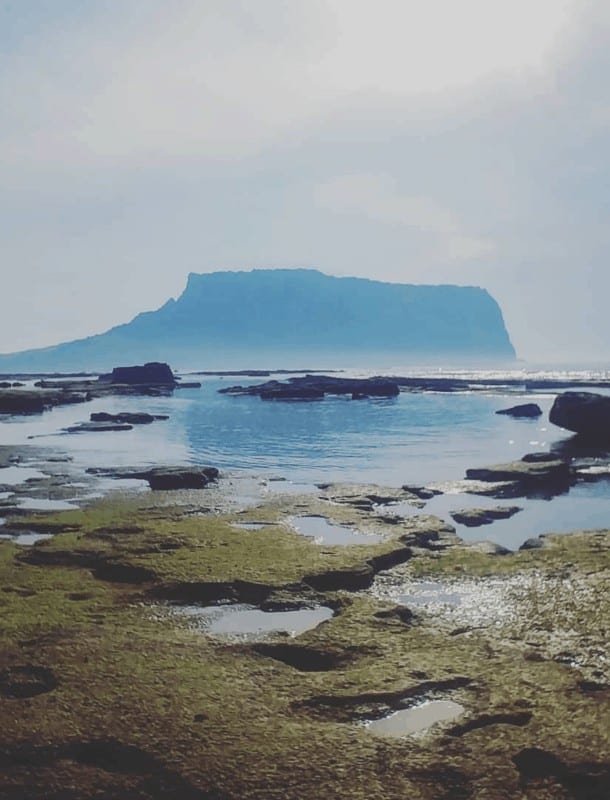 This South Korea itinerary focuses on spending two weeks in Korea. This is a good amount of time for a first trip, and to get a taster of Korean culture, history and life. Possible extensions and amendment options are given.
Seoul (Days 1 – 3)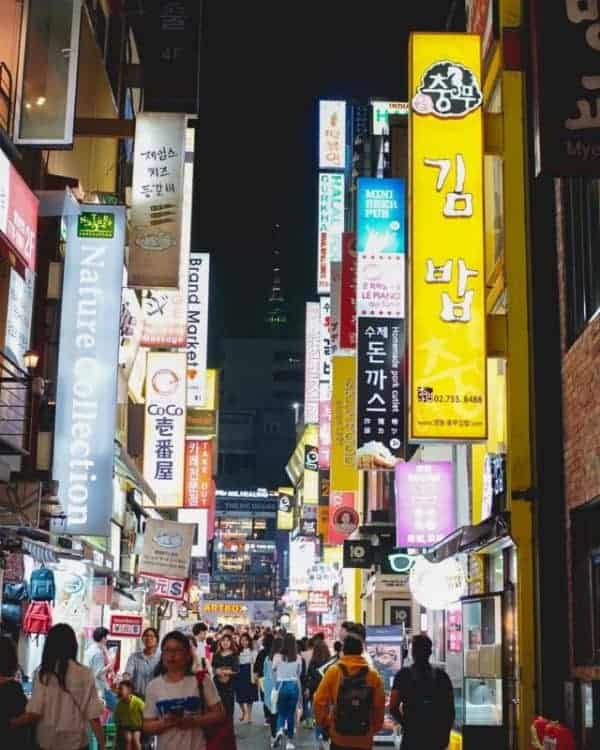 Seoul sits at a magnificent juxtaposition of East meets West, and ancient tradition meets modern, contemporary living. When you first arrive in Seoul, it can be a little intimidating.
The Korean capital looks like a sprawling megalopolis filled with towering, glittering hi-rises, and crowded streets. But look a little closer and you notice that Seoul is composed of a number of quaint districts, each with their own personalities.
Seoul Highlights
Stay in a cute traditional hanok house in Bukchon Hanok Village


Check out the street art at Ihwa Mural Art village


Hang out in the historic tearooms of Insadong


Watch the changing of the guards at Gyeongbokgung


Explore the markets of Noryangjin, Ansan, Dongdaemun, and Gwangjang


Take the cable car to the top of Mount Namsan and enjoy the city panoramas


Relax in the steam rooms and fragrant baths of a Korean jimjilbang (bathhouse)
Where to Stay in Seoul
Seoul has accommodation options for every budget and travel styles. Everyone from backpackers to luxe travellers will find something to perfectly suit them.
Sun-Bee Hotel, Insadong


Aloft Seoul Gangnam


Metro Hotel Myeongdong
The Korean DMZ & JSA (Day 4)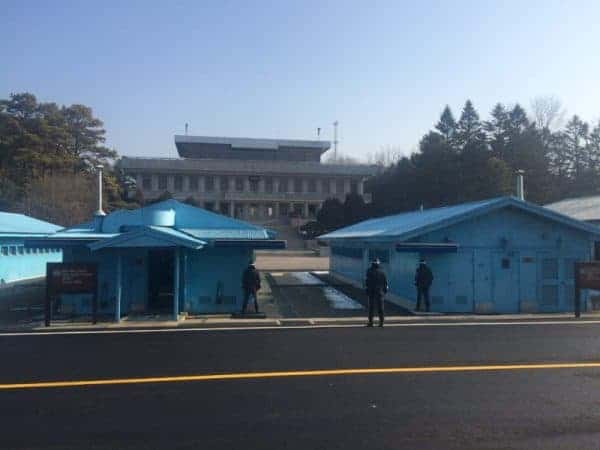 North and South Korea may be two separate countries but prior to 1945, there was only one Korea. Today, the two nations are separated by a land border.
This is the Korean DMZ (demilitarised zone). It sits just 50km north of Seoul and is the most heavily fortified border in the world. Peculiarly, it is also Korea's most popular tourist attraction. 
You only have to head ten minutes north of Seoul for the scenery to change dramatically. Just north of the capital, there are military outposts stationed every few hundred yards along the road. Barbed wire fences cordon off large bodies of water to prevent infiltration to Seoul by North Korean spies.
A visit to the Korean border is a fascinating (and heartbreaking) insight into a nation divided. There are numerous tour companies that run excursions.
Try to opt for one that includes the JSA (Joint Security Area). The JSA is the border section where North and South Korean forces stand face to face, constantly monitoring their enemy in an eerie silence.
You should note that you cannot visit the Korean border independently. You must travel here on an organised tour.
Reservations must be made in advance. A number of reputable tour options are detailed below. All tours depart from Seoul.
DMZ half & full day tours


Imjingak & Paju full day tour


DMZ, cable cars, and battleship park tour
Beopjusa Temple Stay, Mount Songnisan (Day 5)
The Korean Temple Stay program is an initiative that intends to teach international travellers about Korean Buddhist traditions. You do not have to be religious to participate.
For one day and one night you can live at the temple and shadow the monks that inhabit it. This is a magical glimpse into monastic life that is typically so secretive and mysterious.
Your temple stay itinerary will include numerous activities that monks complete on a daily basis. For instance, 108 prostrations (ouch), traditional tea ceremonies, and daily chanting and drumming.
Dozens of temples across South Korea participate in the temple stay program, including temples in Seoul and Busan. However, Beopjusa temple at Mount Songnisan is a great, scenic choice.
The temple sits on the slopes of the beautiful Mount Songnisan, surrounded by tranquil woodland, streams, and hiking trails. It is a head temple of the Jogye order of Buddhism, and one of the most important temples in Korea.
Beopjusa temple staff, volunteers and monks tend to have a good level of English. The accommodation is comfortable here too .
You have your own private wooden cabin with a bathroom, tea making facilities, and a futon bed. You can read more about the Korean temple stay program here.
How to Get to Beopjusa Temple, Mount Songnisan
It is easy to get to Beopjusa Temple from Seoul. Simply take the bus to Songnisan from Seoul bus station and get off at the last stop.
The temple is situated within Songnisan National Park, approximately a 20 minute walk away from the bus terminal. If you have luggage, you can take a taxi from outside the bus terminal for a few thousand won.
Jeonju (Days 6 & 7)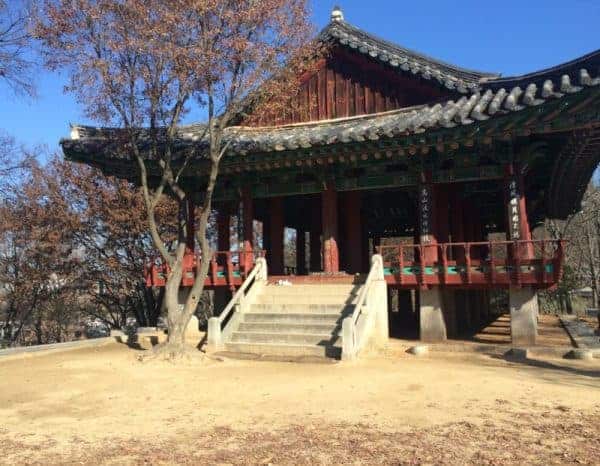 Jeonju is a foodie paradise and a highlight of any South Korea itinerary. This is Korea´s UNESCO protected city of gastronomy.
Jeonju is a popular weekend-getaway destination for Koreans. However, most foreigners have never even heard of it, bar those living in Korea and teaching English.
One of the major tourist attractions here is the large and incredibly well preserved Hanok Maeul. This is an ancient village once occupied by Korean nobles.
Equally interesting are Jeonju's countless street food markets. Don't miss the Nambu night market.
Here, vendors from across Asia come together to prepare some of the most mouthwatering international dishes. Be sure to experiment with local delicacies such as Jeonju bibimbap (beef rice hotpot) and Moju (모주), a traditional spiced alcohol.
Jeonju Highlights
Sample Korean street food at the vibrant Nambu night market


Rent a Korean hanbok (traditional dress) and explore dressed as a royal


Check out the Gyeonggijeon Shrine and its photogenic bamboo forest


Visit a Makgeolli house and try local makgeolli (Korean rice wine) with a plethora of free Korean side dishes (¨banchan¨)


Admire murals and street art at the Jeonju Jaman village


Enjoy breathtaking 360 degree views of the city from the Omokdae shrine


Marvel at the nighttime illuminations of Pungnammun gate
Where to Stay in Jeonju
Jeonju city is essentially divided into two halves – the new town and the old town. The latter is where most points of interest are located and subsequently, where you are going to be spending most of your time.
Opt to stay in the heart of old Jeonju. This way you are within walking distance of all of the city´s main sights and restaurants.
Hanok Story Guesthouse


Gingko Tree guesthouse
Getting to Jeonju
It is easy to get to Jeonju from Songnisan. You can take the bus from Songnisan station. Depending on your departure time, you may be able to get a direct bus or you may have to change in Daejeon.
Gyeongju (Days 8 & 9)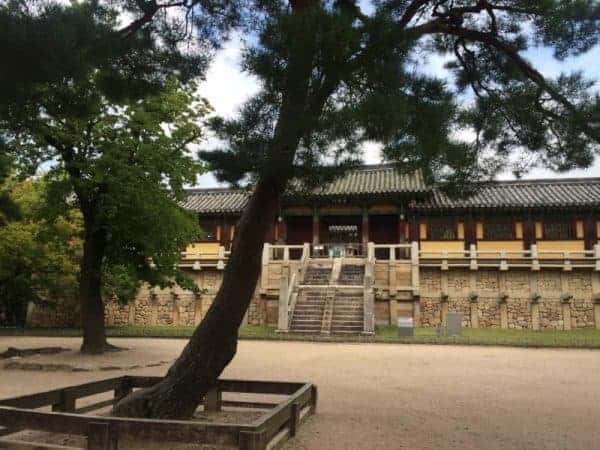 Visiting Gyeongju is like stepping back in time. The city has a history that dates back over 2,000 years.
Gyeongju was the capital of the Silla dynasty and once upon a time, this was the wealthiest region in Korea. Today, Gyeongju is one of the few places in Korea whose historical and archaeological sites were not largely destroyed during the Korean war.
Many ancient temples, tombs and shrines here are incredibly well preserved. There are so many historic places scattered around little Gyeongju that the city is affectionately nicknamed as "The Museum without walls".
This is for good reason. Every turn greets you with a new historical site.
Arriving in Gyeongju makes a refreshing change from the other big cities of Korea. Here, there are no towering apartment complexes or commercial office buildings. Instead, Gyengju boasts traditional houses and rolling green hills that extend as far as the eye can see.
Gyeongju Highlights
Watch Buddhist monks chant and perform rituals at Bulguksa temple


Hike from Bulguksa to Seokgurum grotto – home to a towering granite Buddha statue that dates back to 751 AD


Taste the famous ¨Gyeongju bread¨ – sweet pastry stuffed with red bean filling


Take a pleasant stroll around Donggung Palace and its Wolji Pond


Explore the royal tombs from the Silla period at Dae Reung Won complex


Rent on a bicycle and cycle through the countryside to hidden shrines and temples


Sip delicious omija tea and eat yakgwa sweets at the old tearooms of Gyochon Village
Where to Stay in Gyeongju
Namuae Gwangju hanok hotel


Commodore hotel Gyeongju
Busan (Days 10 & 11)
The beautiful coastal city of Busan is Korea's second city. It is home to gorgeous beaches and a vibrant nightlife scene.
Busan is a city of contrasts. One moment you are strolling along tree-lined promenades enjoying the ambiance of chic, upscale eateries and tented bars. Next, you are negotiating with vendors at traditional Korean street food markets.
Busan Highlights
Search for street art at Gamcheon Culture Village – one of Korea's biggest tourist attractions


Swim, snorkel and relax and Haeundae beach


Shop for handicrafts, knick knacks and souvenirs at the Haeundae beach markets


Watch street vendors haggle ferociously with local fishermen at Jagalchi fish market


Admire the dramatic setting of the clifftop Headung Yonggunsa temple


Visit Tongdosa – the largest temple in Korea
Where to Stay in Busan
Grand Josun Busan


Haeundae Marianne Hotel


Arban Hotel
Getting to Busan from Gyeongju
It is easy to get to Busan from Gyeongju. Buses depart from Gyeongju station regularly and take just 40 minutes.
Jeju (Days 12 – 14)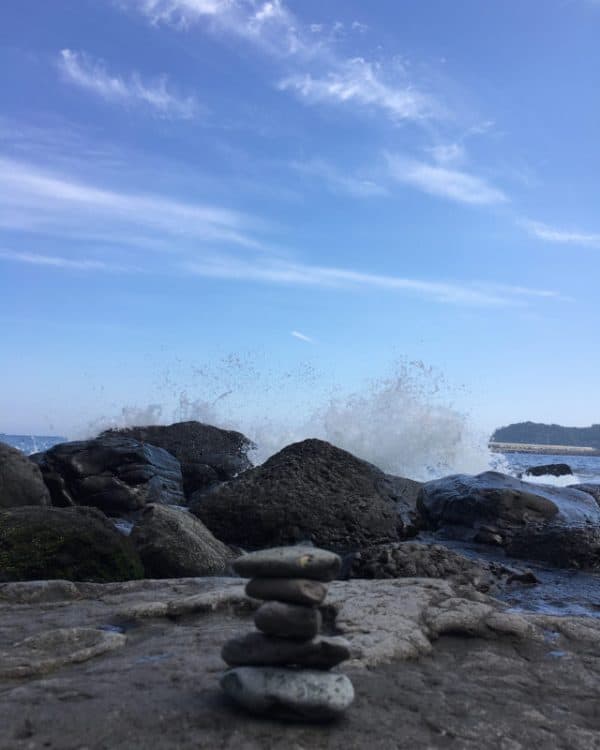 Spending a couple of days in Jeju is a perfect way to round up your Korea itinerary. Korea is not really associated with majestic waterfalls, secluded paradisiacal beaches, crystal clear cerulean waters and pristine nature but Jeju is exactly that.
This little island is a tropical paradise and it is often referred to as being the ¨Hawaii of Korea¨. The island is so stunning that it was recognised as being one of the new 7 world wonders of nature.
Jeju Highlights
Meet the world famous Haenyeo fisherwomen that dive into the sea and catch fish by hand


Make your own Korean skincare products at the InnisFree factory


Sample ¨black pig¨ – specialty Jeju pork marinated and barbequed


Revel in the scenery of Jeongbang and Cheonjeyeon waterfalls


Tread the Yongmeori coastline


Hike to the peak of Sanbangsan Mountain
Where to Stay in Jeju
It can be overwhelming to figure out which area of Jeju island to stay in. This is particularly the case if you are only here for a few days as part of a wider South Korea travel itinerary.
Opting to stay in Jeju city means that you are closer to the airport, the ferry port, and public transport links. However, an arguably better base is Seogwipo (서귀포시). Here you are close to many of the island´s notable attractions.
Golden Tulip Jeju Seongsan hotel


Brown Suites hotel and resort


Grand Mer hotel Jeju
Ending your South Korea itinerary
It is inexpensive to fly from Jeju to Seoul or Busan. Depending on where your onward travels take you from Korea, you can depart via Seoul or Busan airport.
Busan's Gimhae international airport is a great choice for organising budget flights to other destinations in Asia. However, Seoul Incheon is Korea´s main airport and offers a wider selection of international and long-haul flights.
Alternative South Korea Travel Itinerary Ideas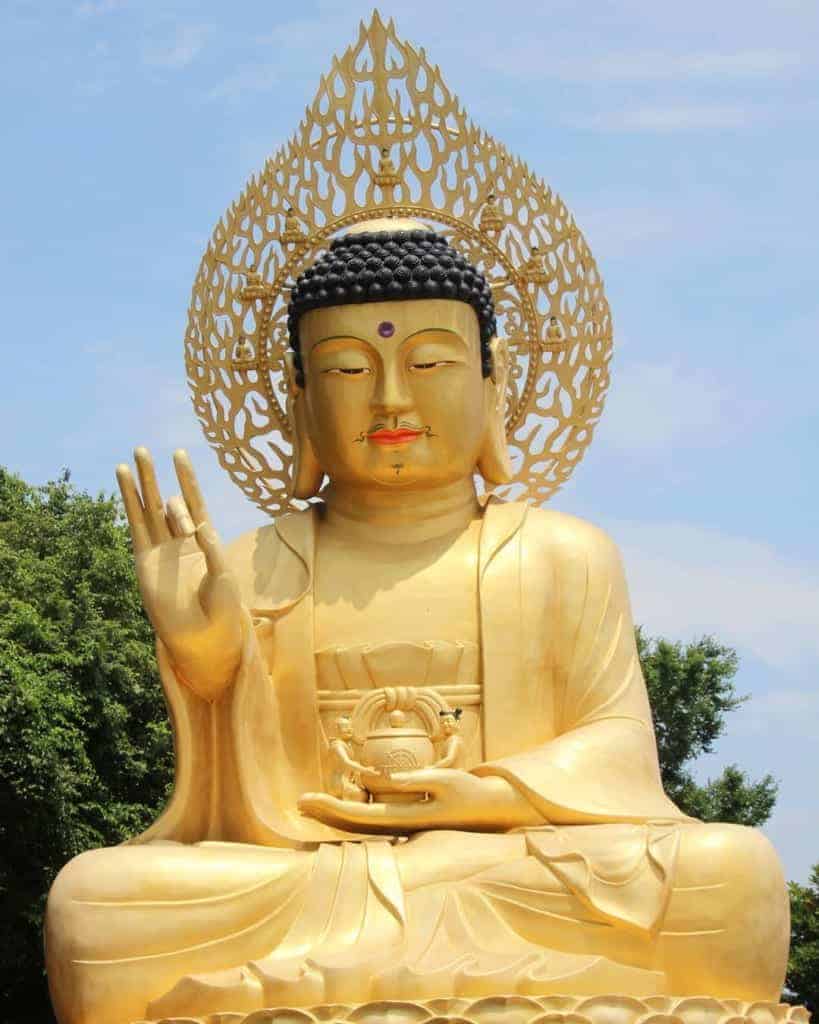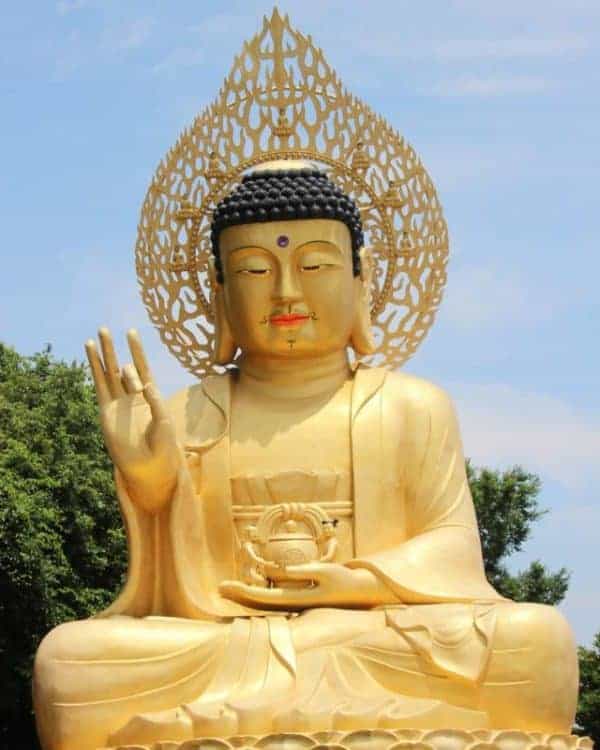 This two week South Korea itinerary takes you across the country in a relatively short period of time. But what if you don't have two weeks to spend in Korea?
Perhaps you are only planning on passing through briefly as part of a wider Asia adventure. Alternative South Korea travel itinerary ideas are provided below.
Additional Destinations to Consider
Suwon – home to the famous Hwaseong fortress and numerous interesting markets


Ansan – Multicultural city outside of Seoul known for food markets and restaurants


Suncheon – South Korea´s ¨eco¨ city, known for nature and outdoor activities


Boseong – Picturesque green tea plantation


Damyang – Breathtaking natural area by woodlands, parks, and bamboo forests


Sokcho – Quaint coastal town known for excellent seafood


Seoraksan – South Korea´s best-loved national park 
South Korea Itinerary FAQs
Drafting out your South Korea travel itinerary can be daunting – particularly if this is your first time travelling in the Far East. A number of things to consider when organising your trip are detailed below.
When to travel to South Korea
Temperatures and conditions in South Korea vary dramatically from month to month. Korea experiences hot, humid summers with monsoon-like rains, and harsh winters.
The best time to travel to Korea is arguably the springtime (March to May) or Autumn (September to early November). Spring in Korea is particularly pleasant.
At this time, you can expect temperatures of around 20-25 degrees celsius. Spring is also the cherry blossom season in Korea and the cities are decorated pink with fragrant flower blossoms.
September and October boast similar temperatures to the spring. The fall foliage is particularly gorgeous. At this time, the leaves on the trees start to fall and the cities and countryside of Korea is decorated in hues of orange and auburn.
Visa and entry requirements for South Korea
Residents of over 107 countries can enjoy visa-free travel to South Korea. This includes UK and US citizens.
Check the specific entry and visa requirements for your country here. British and American citizens can stay in Korea for up to 90 days visa free. Some nationalities are required to obtain a Korean travel visa from a Korean embassy prior to departing from their home country. Check your local government travel advice before booking your trip.
Currency
Korean won is the national currency of South Korea. Currency conversions fluctuate, however, ₩1000 is roughly equal to $0.85USD
Do not exchange money upon arrival at Seoul Incheon airport; the rates will not be competitive. For Koreans, South Korea is a cashless society.
However foreign travellers will often find that their international debit and credit cards are not accepted. It is prudent to ensure that you always carry sufficient cash with you during your Korea itinerary. Keep in mind that your international card issuer may also charge you foreign transaction fees.
Korea trip budget
It is very possible to explore South Korea on a budget. Korea is more expensive than Southeast Asia. However, it is notably cheaper than nearby Japan and its other East Asian neighbours.
A mid range guesthouse, hanok stay or hotel room here costs between $40-60 per night. More budget options are available if you are happy to stay in capsule hotels or dormitory-style accommodation.
Dining out in Korea is relatively inexpensive. You can purchase filling, homely meals like bibimbap, ttukbaegi bulgogi (Korean beef soup) and other favourites for around ₩6000 – ₩8,000 per person.
Do I need travel insurance?
It is prudent to purchase comprehensive travel insurance before your trip to Korea, just like with travelling anywhere. South Korea is a very safe country but of course, you never know what might happen.
Medical care in South Korea is expensive. At minimum, you should ensure that you opt for a travel insurance plan that offers medical coverage up to $1 million.
Note that some sporting activities like hiking and skiing are sometimes not covered under a standard insurance plan. If you plan on incorporating these activities into your Korea itinerary then you should purchase coverage accordingly.
Getting around
This South Korea itinerary can be done by public transport. Buses, trains and metros in South Korea are excellent, and run frequently, and on time.
Renting a car
Renting a car in South Korea is another option, and it certainly provides you with more flexibility in your schedule. Roads in Korea are safe, modern and well-maintained.
You need to have an IDP (International Driver's Permit) to rent a car in Korea. This will be checked along with your ID when you pick up your vehicle.
Seoul subway
Seoul and Busan both have comprehensive metro networks. Download the Subway Korea app so that you can check train schedules and fares.
The Seoul subway operates from 5.30am – 24.00. Be sure to purchase a T Money card when you arrive.
The card costs 2500 won and can be picked up from any metro ticket machines. Having this card means lower fares on metros and buses.
Bus travel in Korea
Buses are the most convenient way of getting from A to B in Korea and they run on regular schedules. Korean coaches are modern, comfortable and air conditioned.
Depending on where you are travelling to, it is possible to take intercity or express buses. Intercity buses stop at various points along their routes. Meanwhile, express buses run non-stop until their destination.
The best place to check for information is the Korean Ko bus website which contains fares and ticket information on services. Buses in Korea are affordable. Even if you travel all the way from Seoul to Busan, your ticket will cost no more than $30.
Trains in Korea
Trains are a very comfortable and convenient way to get around during your Korea travel itinerary. However, it should be noted that Korean rail networks are not as comprehensive as bus networks.
You can check routes and fares on the Korail website here. If you plan on doing most of your travel by train, you can purchase a Korail pass to get discunts on travel.
Wifi and Mobile Phone Plans
South Korea might just be the best country in the world as far as free WiFi goes. Complimentary WiFi is available almost everywhere.
Restaurants, coffee shops and stores all typically have free, non password protected WiFi. Free WiFi in Korea can even usually be found randomly in the streets and various neighborhoods
Prepaid Korean sim cards are an easy way for travellers to stay connected during their time in the country. Sim cards can be picked up at stores operated by Korean mobile phone providers at airports or convenience stores.
KT, LG, and SKT are among our main providers. Sim cards are 10,000KRW. Then, you can purchase credit to be used for calls, SMS and data. You can top up your Korean sim by buying credit passes at convenience stores and phone shops
Parting Words
Do you have any additional questions about heading off on a South Korea itinerary, travelling to South Korea as a solo female, or anything else? I lived in South Korea for two years teaching English.
I am happy to assist with any questions you may have. You may also find this comprehensive Korea Travel guide useful.
Feel free to reach out to me via the comment box below. Safe travels! Melissa xo
Pin for later!
Disclaimer: High Heels & a Backpack occasionally uses affiliate links. This means that if you choose to make a purchase through the link, I will make a small amount of commission at no extra cost to you. Thanks for your understanding.
---