I spent two years of my life living in South Korea and writing about it for magazines such as Forbes Travel. There is a reason I stuck around for so long – Korea is a wonderfully diverse and culturally rich country that has a little something to offer everyone: from city slickers and culture vultures, to beach bums. This Korea itinerary commences in the pulsating capital city Seoul, and leads adventurers southwards on a colourful journey through the country.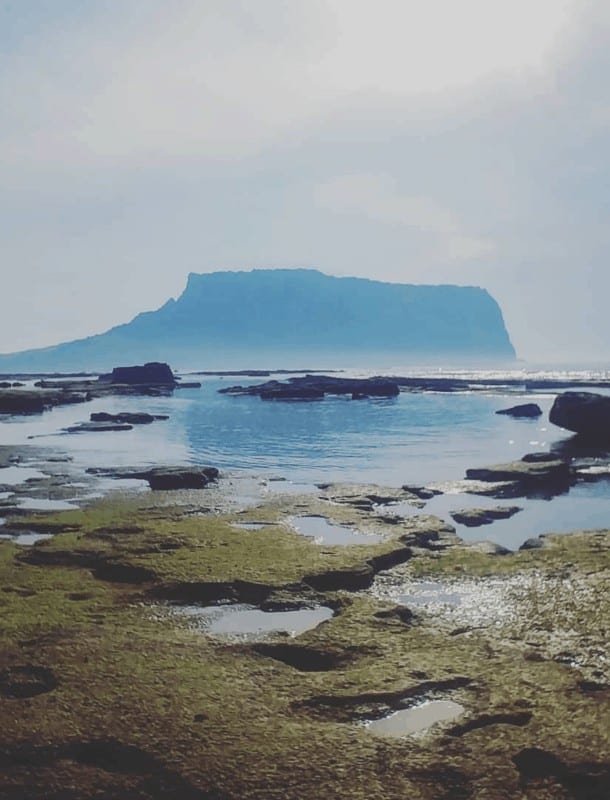 South Korea is a place of dramatic contrasts. From the bustling, neon lit streets of the capital cities to the quiet rural traditional towns, villages and mountain top temples which make a person feel as though they have been transported to a different country entirely. You could spend a lifetime exploring Korea and still feel perpetually surprised by its beauty.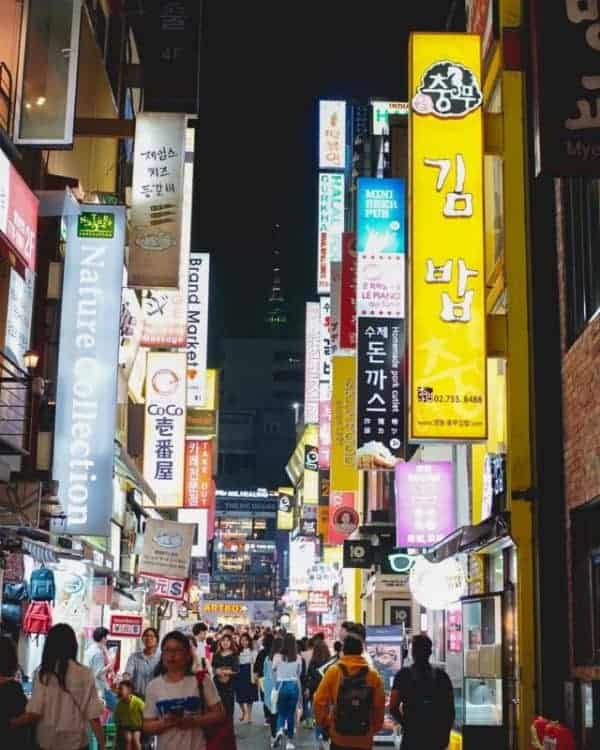 Granted it is impossible to spend just two weeks in Korea and feel like you have scratched the surface, but this two week Korea itinerary makes a nice introduction. Options for extending your kimchi land adventures are suggested for those with more time flexibility during their travels.
Korea Itinerary Highlights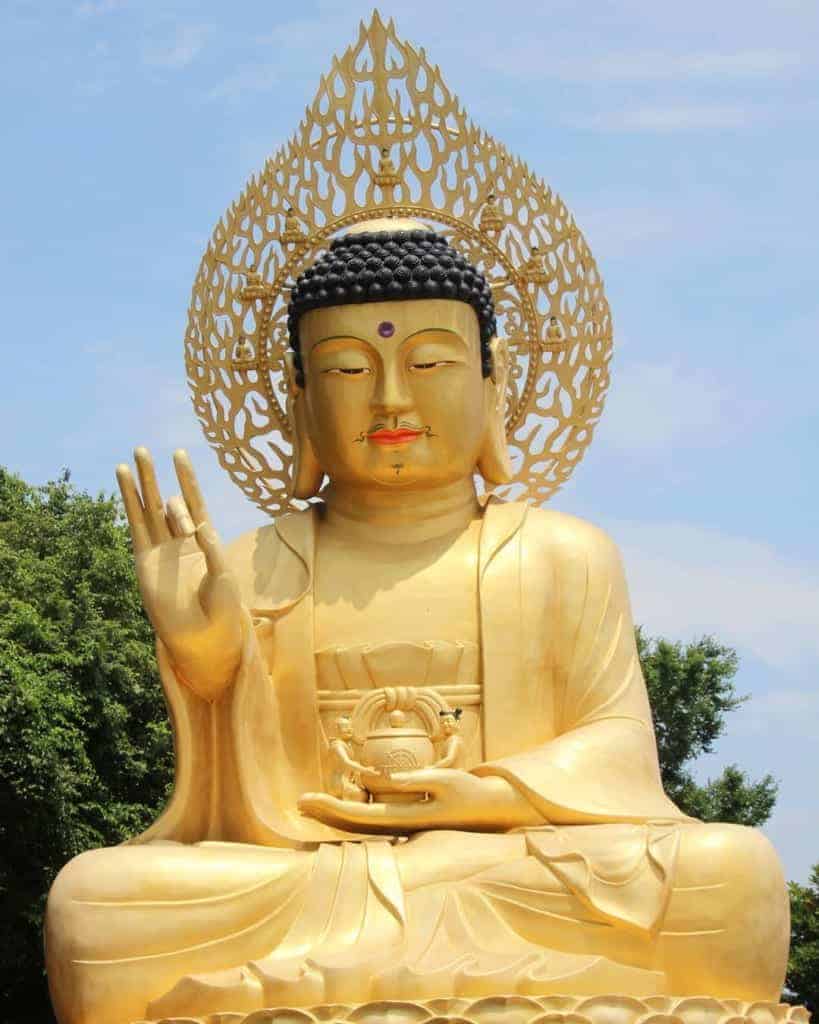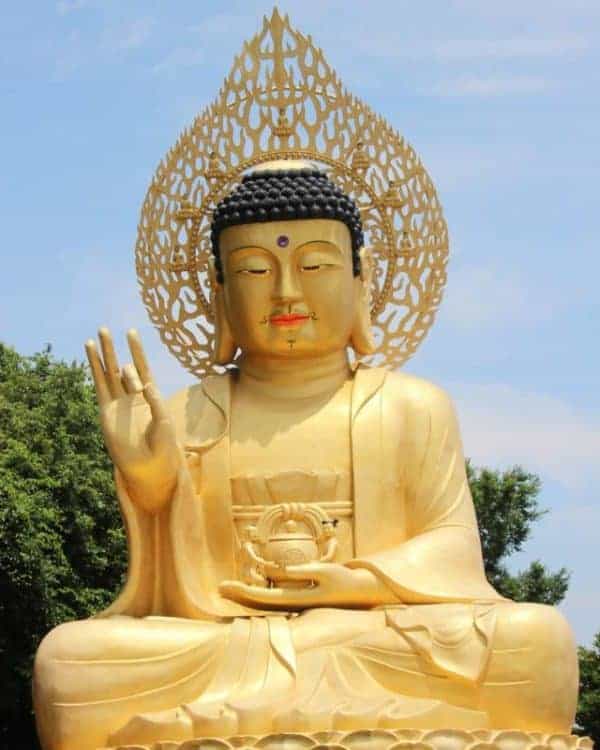 Falling in love with Seoul and the different personalities of each of its quirky neighborhoods

Sampling sumptuous Korean cuisines and street food delicacies – everything from

tteokbokki

to

bulgogi

.  

Sleeping on a tatami mat on the floor in a traditional Korean

hanok

guesthouse

Enjoying a rare glimpse into the hermit state of North Korea at the DMZ border

Living among monks and practicing mindfulness during a Korean templestay

Enjoying the pristine coastlines and white sandy beaches of Jeju and Busan

Navigating through bustling street food markets in Jeonju, Korea's foodie capital

Stepping back in time in Gyeongju, Korea's ancient capital
Korea Itinerary:




When to Travel to South Korea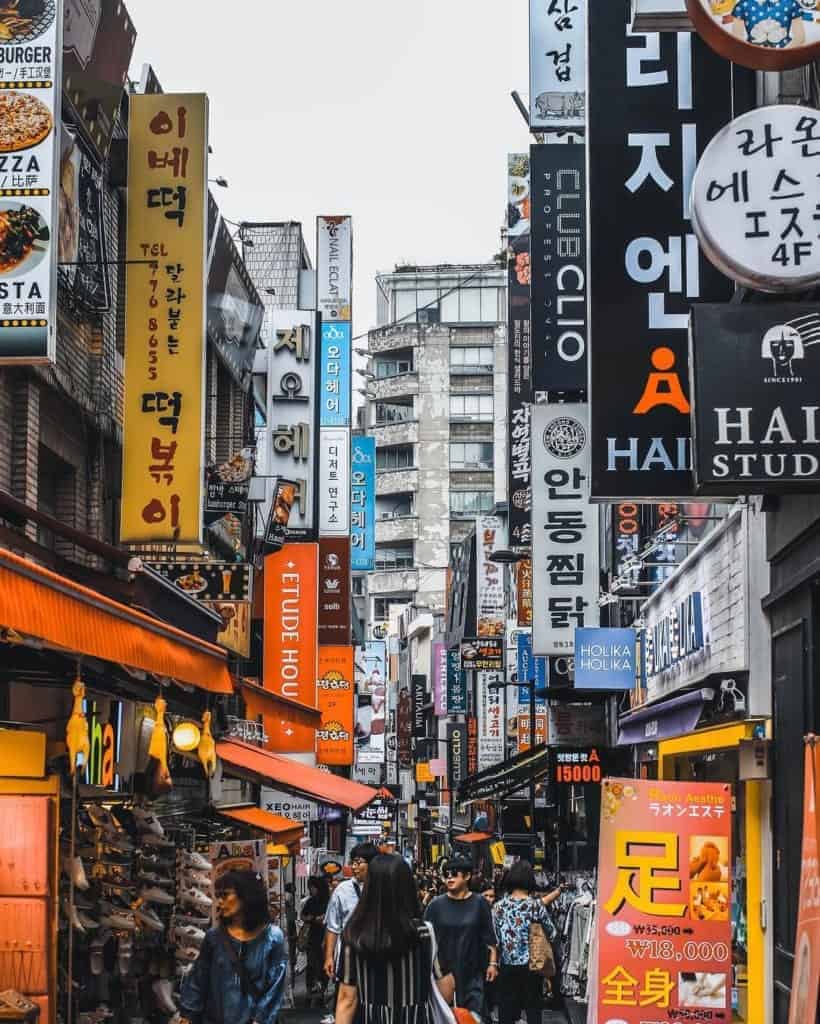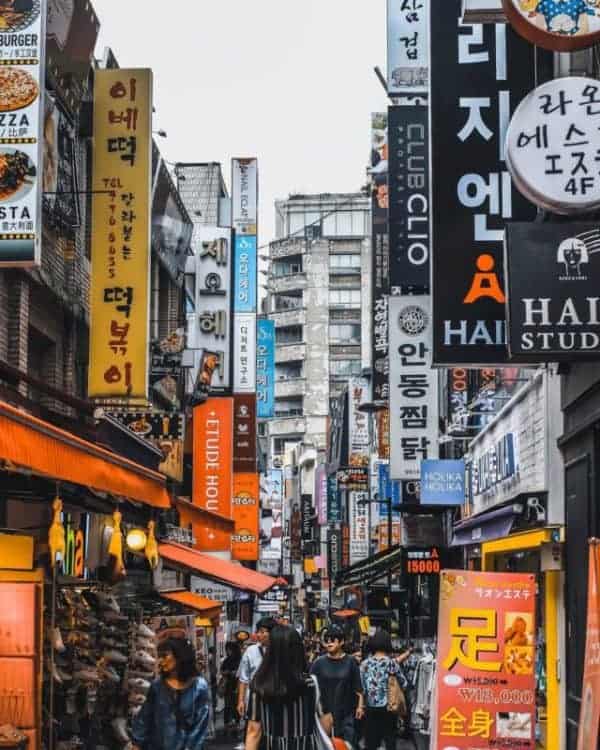 The temperatures and climates of South Korea vary dramatically with each season change. An overview of what to expect when travelling in Korea during each period is summarised below.
Spring (March to May)
The Spring season is arguably one of the best times to plan your Korea itinerary. During this time, the temperatures are warm and pleasant – at around 20-25 degrees celsius. Much like in neighboring Japan, Spring is also cherry blossom season in Korea and the cities are decorated pink with fragrant flower blossoms. The Spring season in Korea is also peak travel time so expect more crowds during this time than the usual. Hotels and tours should be booked in advance to secure the best rooms and rates.
Summer (June to August)
It gets incredibly hot and humid in Korea during the summer months and temperatures rise well above 30 degrees celsius. June is slightly more pleasant, however July and August are essentially monsoon season and heavy rainfall occurs daily. These months are best avoided.
Autumn (September to November)
With a climate much like spring, the Autumn months are an enjoyable time to plan your Korea itinerary. As the hot temperatures and the heavy rainfalls of summer start to subside, they are replaced by much more comfortable temperatures in the early twenties (degrees celsius). At this time, the leaves on the trees start to fall and the cities and countryside of Korea is decorated in hues of orange and auburn.
Winter (December to February)
Winter in Korea is blisteringly cold, especially in Seoul and the northern part of the country. Temperatures drop well below zero – often reaching as low as minus 15 or 20 degrees celsius. That said, there is a certain cosiness to travelling during this time. Most Korean hotels and restaurants have delightful underfloor heating. Heavy snowfall can happen, but transportation in Korea doesn't stand still as a result and travel destinations are much less crowded.
Korea Itinerary:




Getting Around South Korea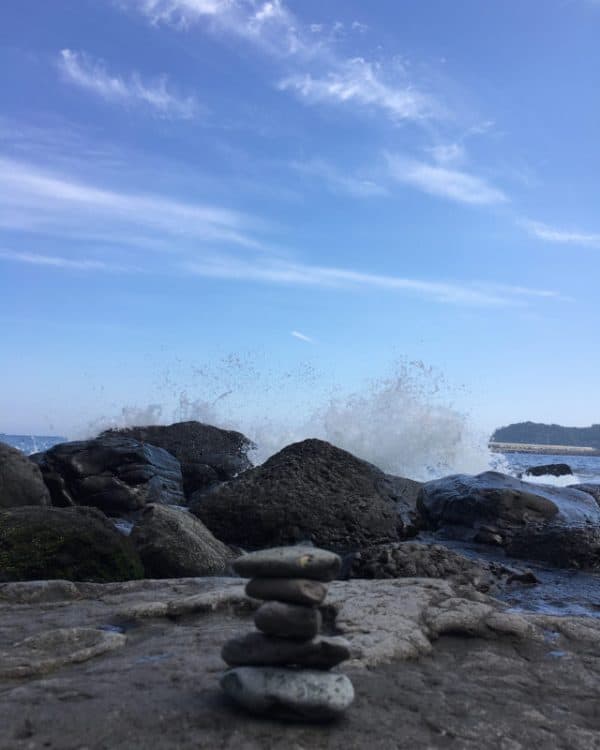 Public transportation in South Korea is excellent and far-reaching. Even if you decided to venture off the route outlined in this Korea itinerary and head towards somewhere incredibly off the beaten path, you would be amazed by how buses and trains in South Korea continue to run just like clockwork, and also how frequently services operate.
Subway Services  
A metro service operates in Seoul, Busan, and a handful of other large Korean cities. Seoul subway operates from 5.30am – 24.00. Tickets are relatively cheap, costing no more than a few dollars even when travelling from one side of the city to the other. Visitors should pick up a T-Money Subway card for 2500 won ($2.50/£2) for ease of use and further ride discounts. The Seoul subway map can seem a little bit intimidating at first and so it is worth downloading the "Subway Korea" app for your phone that helps plan out the routes.
By Bus
Buses are the most convenient way of getting from A to B in Korea and they run on regular schedules. Korean coaches are modern, comfortable and air conditioned. Depending on where you are travelling to, it is possible to take intercity or express buses. Intercity buses stop at various points along their routes whereas express buses run non-stop until their destination. The best place to check for information is the Korean Ko bus website which contains fares and ticket information on services.
Buses in Korea are affordable. Even to travel all the way from Seoul to Busan, tickets cost no more than $30. Services are frequent and generally it is okay to purchase your ticket on arrival at the bus station on your intended day of travel. The only exception is during major events like Chuseok in which instance you should book in advance.
By Train
Much like taking the bus, travelling Korea by rail is an easy, painless way to get around during your Korea itinerary. Trains are perhaps the most comfortable choice for long distance journeys, though it should be noted that the rail networks in Korea are not as comprehensive as the bus networks. Routes and fares can be checked via the KoRail website and since it is possible for tickets to be booked as much as a month in advance, it is important to reserve your seats ahead of your intended day of travel.
Those travellers intending to use trains a lot throughout their Korea itinerary can purchase a K Rail pass that offers discounts on journeys.
Korea Itinerary:
Days 1 & 2: Seoul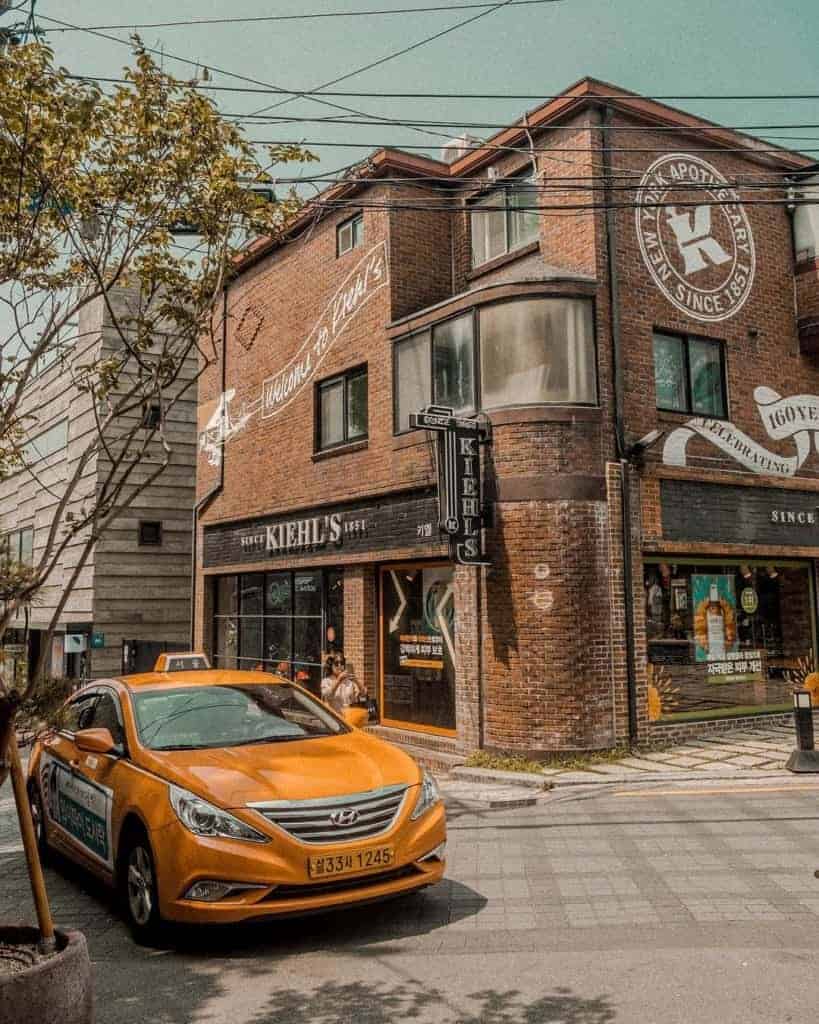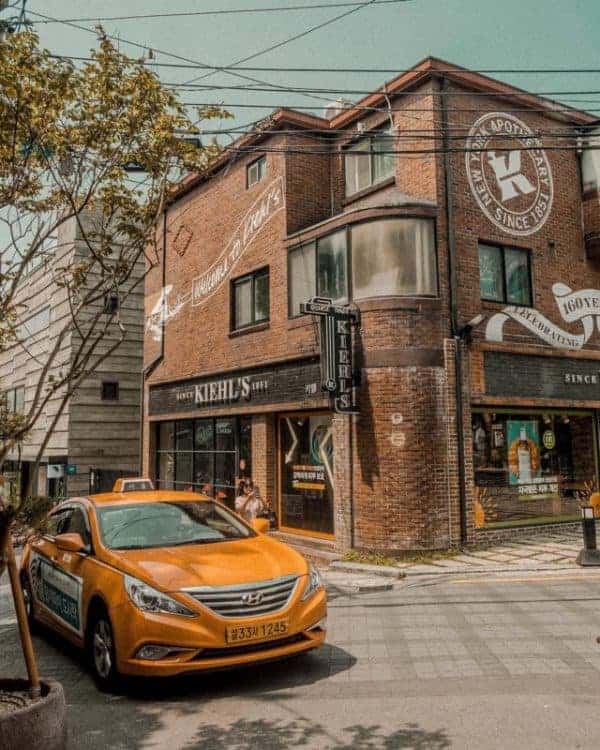 Whoever labelled New York as the city that never sleeps had clearly never visited the Korean capital. Seoul is a fascinating infusion of traditional eastern cultures and western influences. Be sure to adventure through the winding ancient pathways of the Bukchon Hanok village and explore the incredible traditional palaces of the Joseon dynasty that surround this area. For breathtaking views of this sprawling megalopolis, take a cable car to the top of Mount Namsan.
Related Article: Where to Stay in Seoul 
I have written about Seoul extensively on this site so I won't go into too much detail here. For a suggested two day itinerary that enables you to make the most of your time in the city, read my 48 hours in Seoul guide. For further inspiration, take a peep at this list of 25 things to do in Seoul.
Recommended Hotel: The Westin Chosun, Seoul
(The hotel is centrally located and offers affordable luxury a short distance away from Seoul's main attractions.) 
Korea Itinerary Day 3:
The DMZ & JSA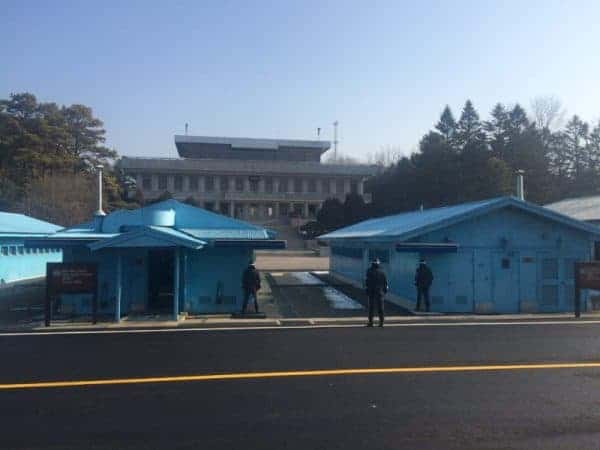 Who would have guessed that the heavily fortified border that separates North and South Korea would also be the region's most popular tourist attraction? You only have to head ten minutes north of Seoul for the scenery to change dramatically with military outposts stationed every few hundred yards along the road and barbed wire fences cordoning off large bodies of water to prevent an infiltration to Seoul by North Korean spies.
A visit to the Korean border is a fascinating (and heartbreaking) insight into a nation divided. There are numerous tour companies that run excursions to the border but I would strongly recommend that you opt for one that includes the JSA (Joint Security Area). The JSA is the border section where North and South Korean forces stand face to face, constantly monitoring their enemy in an eerie silence. You really have to see it to believe it.
Related article: Read about my experience visiting the DMZ.
Getting There: Seoul based tour companies organise a pick up to and from various central hotels. 
Korea Itinerary Day 4:
Beopjusa Temple Stay, Songnisan National Park
The Korean Temple Stay program is a government backed initiative that intends to teach international travellers about Korean Buddhist traditions. For one day and night you can live at the temple and shadow the monks that inhabit it. During your stay, your itinerary will include activities such as 108 prostrations (ouch), traditional tea ceremonies, and daily chanting and drumming. Even if you are not religious or spiritual, a Korean Temple Stay is an interesting insight into Monastic life and ancient Korean culture.
There are numerous temples across Korea that offer this program but Beopjusa is a great choice because it is located within Songnisan National Park which boasts scenic hiking routes and incredible views as a backdrop to your temple stay. Those working at the temple speak a good level of English and the accommodation is comfortable. For further information, you can visit the Korean Temple Stay website here.
Related article: My Korean Temple Stay
Getting There: Take the bus from Seoul station to Songinsan and get off at the last stop. It's a 20 minute uphill walk to the temple, or you can take a cheap cab from the station for about 5,000 won. 
Korea Itinerary Days 5&6:
Jeonju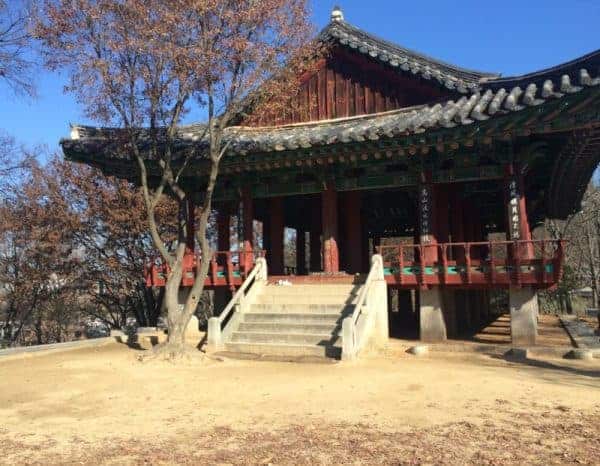 Jeonju, Korea's UNESCO city of gastronomy is a foodie's paradise and a highlight to any Korea itinerary. The city is a popular vacation spot among Koreans but it seems to have escaped the radar of many international tourists. One of the major tourist attractions here is the large and incredibly well preserved Hanok Maeul, an ancient village once occupied by Korean nobles.
Equally interesting are Jeonju's countless street food markets. Don't miss the Nambu night market where vendors from across Asia come together to prepare some of the most mouthwatering international dishes and be sure to experiment with local delicacies such as Jeonju bibimbap (beef rice hotpot) and Moju (모주), a traditional spiced alcohol.
Related article: 48 Hours in Jeonju.
Recommended Hotel: Dukmanjae Hanok Guesthouse
(Located within Jeonju's hanok village, Dukmanjae is traditional Korean style accommodation (a futon bed). You really should try this type of accommodation at least once and it is much comfier than it sounds – I actually prefer it now!) 
Getting there: Take the bus from Songnisan station to Jeonju. Depending on your departure time, you may have to change in Daejeon. 
Korea Itinerary Day 7:
Suncheon & Boseong
From Jeonju, a short journey will take you to the small city of Suncheon, the self proclaimed "eco city" of Korea that is much adored for its stunning nature and outdoor activities. Quaint brick houses with straw roofs make up Suncheon's Naganeupseong Folk Village. Whereas Korean nobles lived in hanoks, the commoners or "cheonmin" lived in more modest neighbourhoods like this.
After spending half a day in Suncheon, hop on a bus to the nearby Boseong green tea plantation. The scent of green tea dances through the breeze and the rolling green fields are incredibly picturesque. Local vendors sell a delectable assortment of green tea infused snacks and refreshments. This is arguably the very best green tea in Korea and makes a great gift for friends back at home.
Recommended Hotel: Suncheon Namu Guesthouse
(A super cute country home style guesthouse with incredibly friendly owners)
Getting there: Take the train or bus from Jeonju to Suncheon. If you choose to travel by bus, you may have to change at Gurye depending on your departure time. 
Korea Itinerary Days 8 & 9:
Gyeongju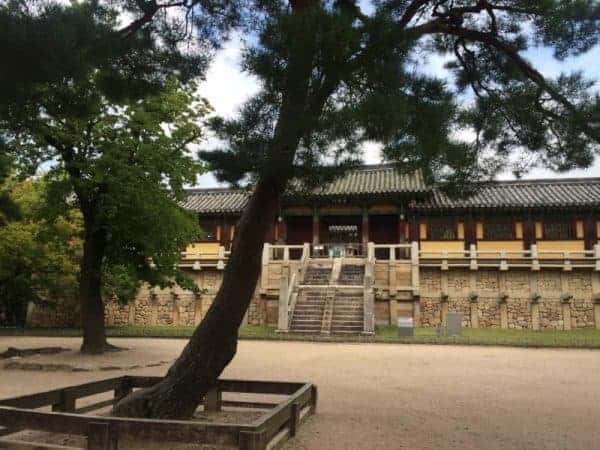 Visiting Gyeongju is like stepping back in time. Instead of the typical high-rise apartment complexes and conjested roads that typically make up Korean cities, you are greeted with rolling green fields and crumbling ancient ruins. Gyeongju is known as "The Museum without walls" and for good reason – upon every turn, you are met with a new historical site. The temples of Bulguksa and Seokgurum should not be missed. Also worth a visit is the Anapji pond and the various forests that run through the centre of the city.
Weather dependent, it is pleasant to rent bicycles in Gyeongju (you will find stores offering rentals on virtually every corner) and to cycle between rural temples and historic sites.
Recommended Hotel: Bomun World Pension
(Stylish and chic accommodation in a tranquil, fairy tale setting)
Related article: Things to do in Gyeongju
Korea Itinerary Days 10 & 11:
Busan
Arguably one of the most picturesque cities in Korea, the beautiful coastal city of Busan is home to trendy beaches and a vibrant nightlife scene. If you're craving a bit of R&R after the past few days of exploration, head over to Haeundae Beach and have fun experimenting with flavourful Korean street foods at the nearby markets. The local Jagalchi fish market is a fascinating spectacle to behold if you are relatively new to travelling in Asia and serves up some weird, wonderful, and downright terrifying dinner choices. Busan's Headung Yonggunsa Temple (pictured above) is perched on the cliff face overlooking the sea and is one of Korea's most photographed tourist attractions. You should definitely also allow time to visit the Gamcheon culture village – a former slum turned elaborately decorated neighbourhood where locals painted their houses with pastel colours and murals as part of a beautification project.
Recommended Hotel: Marianne Hotel
(Comfortable and affordable, the Marianne hotel is located at Haeundae Beach and is just a short walk away from the sea. This area is perfect since there are so many cafes, restaurants and bars.)
Related article: Things to do in Busan
Getting There: Take the bus from Gyeongju to Busan which takes just 40 minutes.
Korea Itinerary Days 12 & 13:
Jeju Island
You wouldn't necessarily associate a tropical island paradise with South Korea but Jeju is exactly that. There are plenty of activities in Jeju to keep you occupied during your time here and depending on your personal interests, you can develop a schedule accordingly. If hiking and the "great outdoors" are your thing, consider hiking Mount Hallasan, Korea's highest peak which is accompanied by a stunning crater lake. For natural waterfalls surrounded by beautiful tropical gardens, head over to Cheonjeyeon waterfall and if you'd like to experience something peculiar, eccentric, and oh so uniquely Korean consider visiting Jeju Loveland.
Recommended Hotel: Hotel Leo, Jeju City
(Beautiful rooms and a great central location close to tourist sites such as Mount Hallasan.) 
Getting there: Ferries run frequently from Busan to Jeju. 
Korea Itinerary Day 14:
Depart Busan/Seoul
Depending on where your onward travels take you from Korea, you can depart via Seoul or Busan airport. Busan's Gimhae international airport is a great choice for organising budget flights to other destinations in Asia, but Seoul is the obvious city of departure for longer distance international flights. With the exception of travel during Korean public holidays, it is inexpensive to fly from Jeju to Seoul.
Korea Itinerary:




Suggestions for Longer Itineraries
It is possible for residents of most countries to travel in South Korea for up to three months at a time. If you have more time to dedicate to the land of morning calm during your Korea itinerary, consider extending your stay up to three weeks or one month in Korea with the below additions.
Suwon
Adjacent to Seoul and accessible by the Seoul subway, Suwon is an ancient city packed with fascinating historical sites. The sprawling Suwon Hwaseong fortress here is a UNESCO protected world heritage site. It was built during the Joseon dynasty when the ruler at the time intended to move the Korean capital south from Seoul to Suwon. He died before the processes' completion leaving Suwon with a fancy looking building with no purpose.

A pleasant day trip from Seoul entails wandering the lengths of the fortifications and watching the traditional performances that take place at the fortress grounds. Travellers can also enjoy handicraft markets, street food stalls and beautiful street murals in the Suwon artisan village that lies next to the fortress. Suwon's Ingyedong district has a vibrant nightlife and dining scene that would rival Seoul's Hongdae neighborhood.
Sokcho
The sleepy seaside town of Sokcho is situated at the gateway to Seoraksan – One of South Korea's best national parks. Seoraksan is home to various scenic hiking trails that ascend soaring peaks and lead travellers past incredible mountaintop Buddhist temples. Seoraksan itself is deserved of a couple of days of an extended Korea itinerary but so too is Sokcho. Though Sokcho is the starting point for exploring Seoraksan, it remains relatively non touristic and has retained its charm and atmosphere as a quaint fishing village. Owing to its seafront location, there are many excellent seafood restaurants in Sokcho that serve up unique local delicacies. Sokcho's coastline sports a number of pristine white sandy beaches that are a perfect place to relax during the warm spring and summer months.  
Ansan
An extension of Seoul, Ansan is a great place to spend a day if you have a little longer to spare. Many foreign workers that have relocated to Korea live in Ansan and as such, the area plays host to a diverse range of stores and restaurants serving up authentic delicacies from across the globe. Everything from authentic Vietnamese to Uzbek food can be found in Ansan and since the restaurants here cater to the workers, they are reasonably priced. Itaewon may be considered as Seoul's international neighborhood but Ansan is the more authentic version of that. Ansan's multicultural street is a highlight of any visit and during the day time, the streets are packed with vendors from China, Vietnam, Thailand and beyond serving up weird and wonderful street food eats.
Wider Exploration of Seoul
Seoul is such a wonderful city that you could easily spend a month here and feel as though you have only seen a small fraction. I lived in Seoul for two years and was constantly stumbling across new places. If you have longer to spare on a Korea itinerary, it is worth hanging around in Seoul for a few more days in order to see what the city has to offer outside of the main tourist sites. Discover the different neighborhoods, hang out with locals and fall in love with one of the most underrated travel destinations in Asia.
Korea Itinerary:




Useful Things to Know Before Travelling to Korea
Visas
Residents of several countries, including the UK and the USA, do not need a visa for travelling in South Korea. Instead they are eligible for a visa free stay of up to 90 days in the country. Travellers from other nations should check their government's travel advice for South Korea before booking their trip. Some nationalities are required to obtain a Korean travel visa from a Korean embassy prior to departing from their home country.
Currency and Money Matters
Korean won is the national currency of South Korea. The latest conversion rates can be checked here, however as a rule of thumb, you can keep in mind that 1000 KRW  is approximately $1 USD, 5000 KRW is $5 USD and so on.
Do not exchange money upon arrival at Seoul Incheon airport; the rates will not be competitive. For Koreans, South Korea is a cashless society, however foreign travellers will often find that their international debit and credit cards are not accepted. It is prudent to ensure that you always carry sufficient cash with you during your Korea itinerary.
Travel Insurance
It is important to ensure that you have comprehensive travel insurance before travelling to South Korea. Medical care in South Korea is privatized and relatively expensive. At minimum, you should ensure that you opt for a travel insurance plan that offers medical coverage up to $1 million. If you intend on hiking, skiing, or participating in any outdoor sports and activities during your Korea itinerary then you should purchase coverage accordingly.
WiFi and Cell Phone Plans
South Korea might just be the best country in the world as far as free WiFi goes. Complimentary WiFi is available almost everywhere in South Korea. Restaurants, coffee shops and stores all typically have free, non password protected WiFi. Free WiFi in Korea can even usually be found randomly in the streets and various neighborhoods!  
Prepaid Korean sim cards are an easy way for travellers to stay connected during their time in the country. Sim cards can be picked up at stores operated by Korean mobile phone providers (KT, LG, SKT, etc), airports or at convenience stores (7/11, CU, GS25, etc). The sim card itself is priced at 10,000 won (£8/$10), and the remainder of the value is credit to be used for calls or data. Korean sim cards can be topped up by buying credit passes at the aforementioned convenience stores and phone shops.
Language
Korean is the native language of Korea. It helps to pick up a few phrases ready for travelling here but generally, most younger Koreans speak English – especially in touristic areas or large cities.
There are of course, several alterations that you could make to this Korea itinerary depending on your specific interests, however the itinerary I have created here aims to offer you a taster of everything. If you have any questions on preparing for your Korea trip, drop me a comment below!
Find Cheap Hotel Deals for Your Korea Itinerary
Pin This Korea Itinerary For Later!
Disclaimer: High Heels & a Backpack occasionally uses affiliate links throughout the site. This means that if you choose to make a purchase through the link, I will make a small amount of commission at no extra cost to you. This aids me in the continued running of the site. Thanks for your understanding. 
---