Coffee shops in Seoul can be found occupying virtually every street corner. For coffee lovers, the Korean capital is a caffeinated paradise.
The special thing about the coffee shop scene in Seoul is how unique and quirky everything is. Forget your drab chain establishments and your bog-standard Starbucks lounges!
Coffee shops in Seoul tend to follow different unique themes. These range from the artsy and inspiring, to the eccentric and downright insane.
Want to sip a neon pink latte in a Barbie dream house? You got it!
Want to feel like you've stepped into the wacky world of a cartoon comic book? You've got that too.
Seoul coffee shops offer something for everyone. This rings true whether you enjoy discovering weird and wonderful places seemingly created for social media where you can take a lot of great pictures, or you simply want to find somewhere that serves good specialty coffee.
This list contains places that fall into both categories. I used to live in Seoul and I have made a special effort to seek out all of the cute cafes. All for the purpose of blog research, of course.
The Best Coffee Shops in Seoul
Seoul coffee places were "instagrammable" before being "instagrammable" was even a thing. Some of the best places to hang out are listed below – from the sophisticated to the zany.
GREEM CAFE, Seoul (그림카페)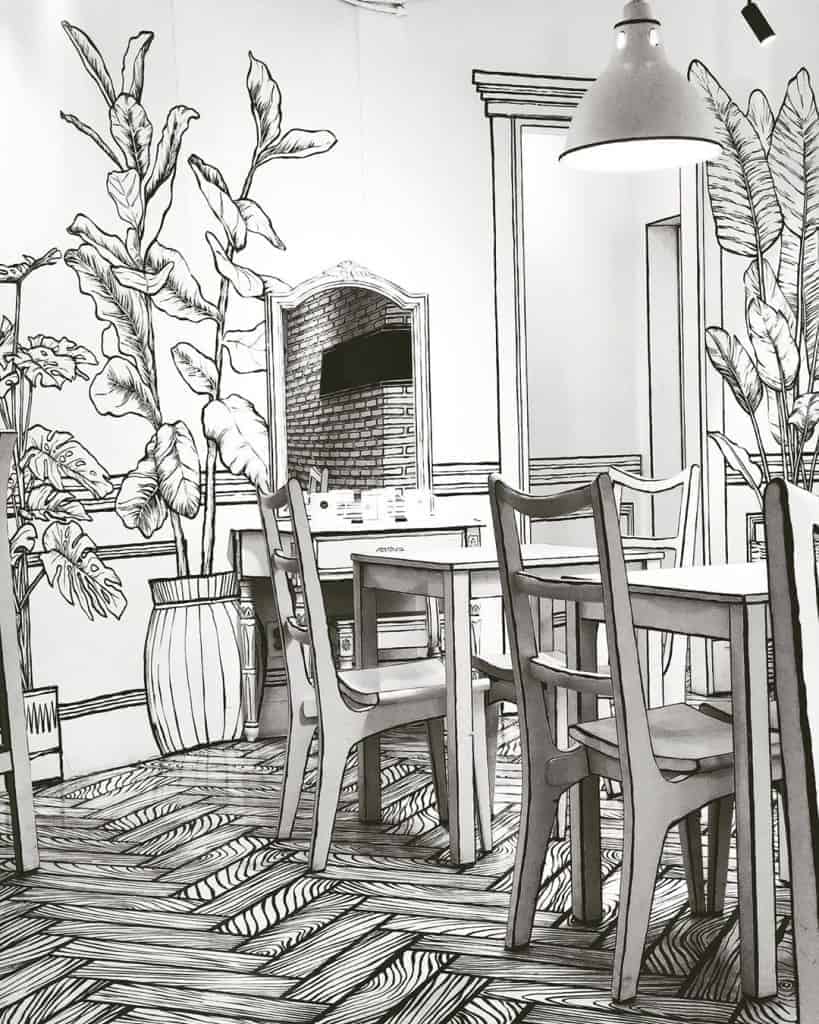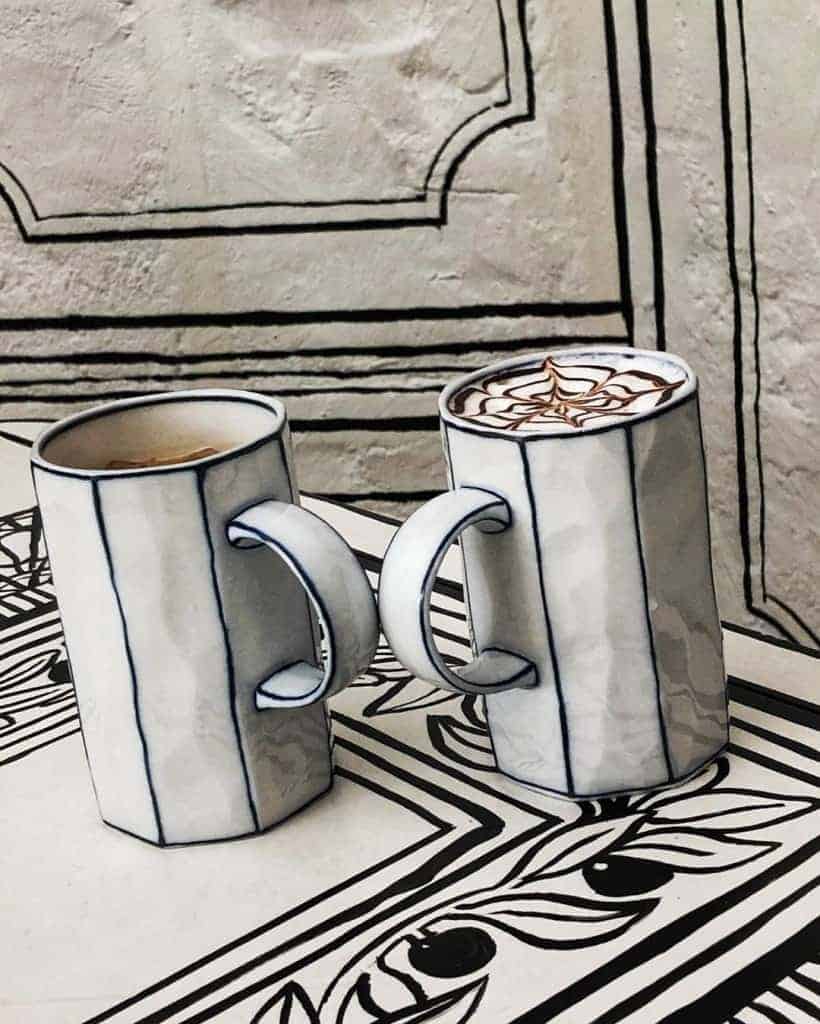 Where: 239-20 Yeonnam-dong, Mapo-Gu, Seoul
Good coffee is paramount to establishing a good roastery. However, so too is the design and ambiance of the place.
Greem Cafe (그림카페) has been a local favourite since it opened a few years ago. Its name has changed various times throughout the years (It was previously known as Yeonnam-dong 239-20).
Greem Cafe's monochrome interiors create an optical illusion. Stepping inside this place makes visitors feel as though they have stepped inside a comic book world.
Not only are the walls, ceilings, and furnishings all in monochrome, but even the cutlery, and the mugs are designed to look like flatline drawings! As far as Instagrammable cafes go, this place is about as unique as it gets.
SooSoo Coffee Gangnam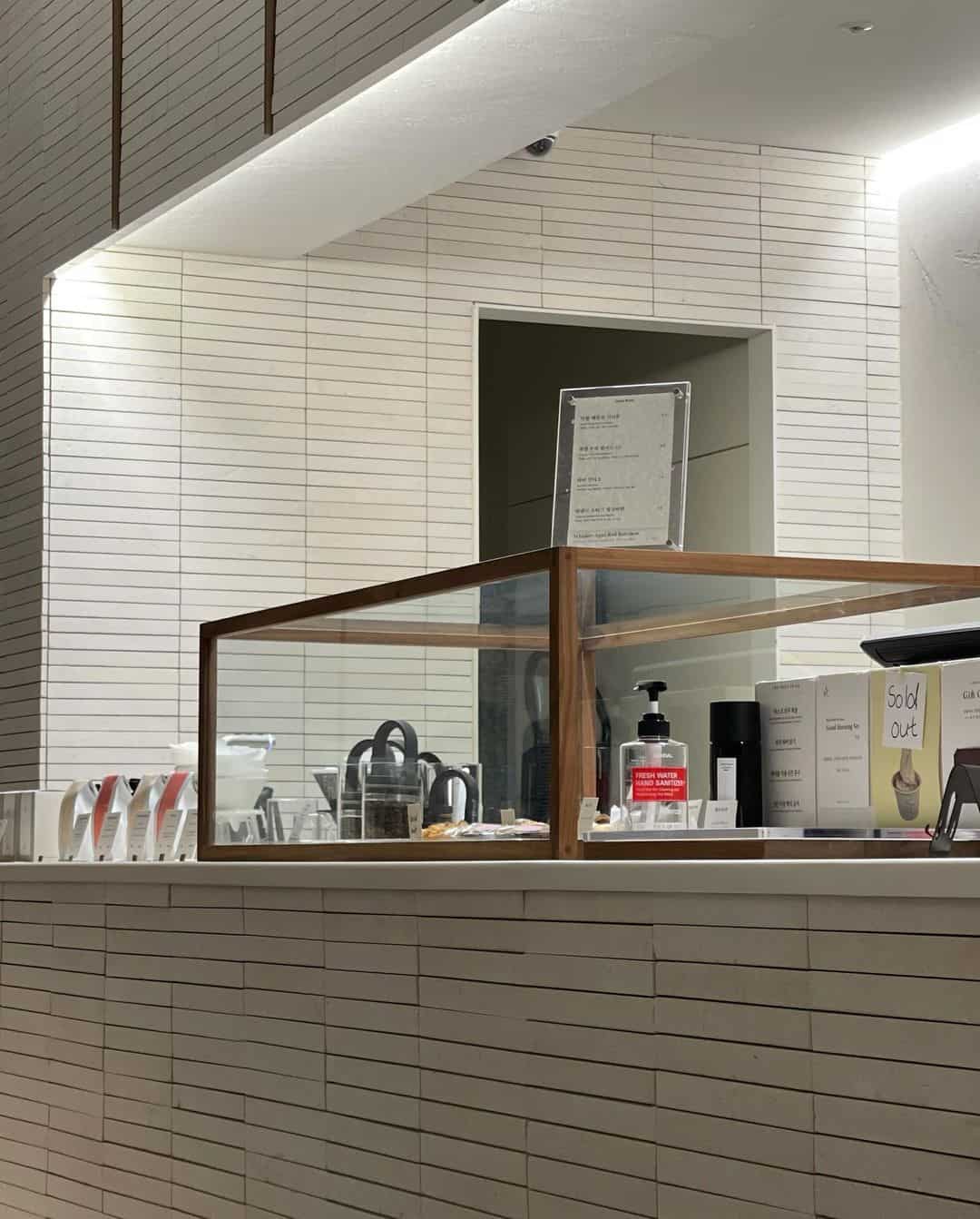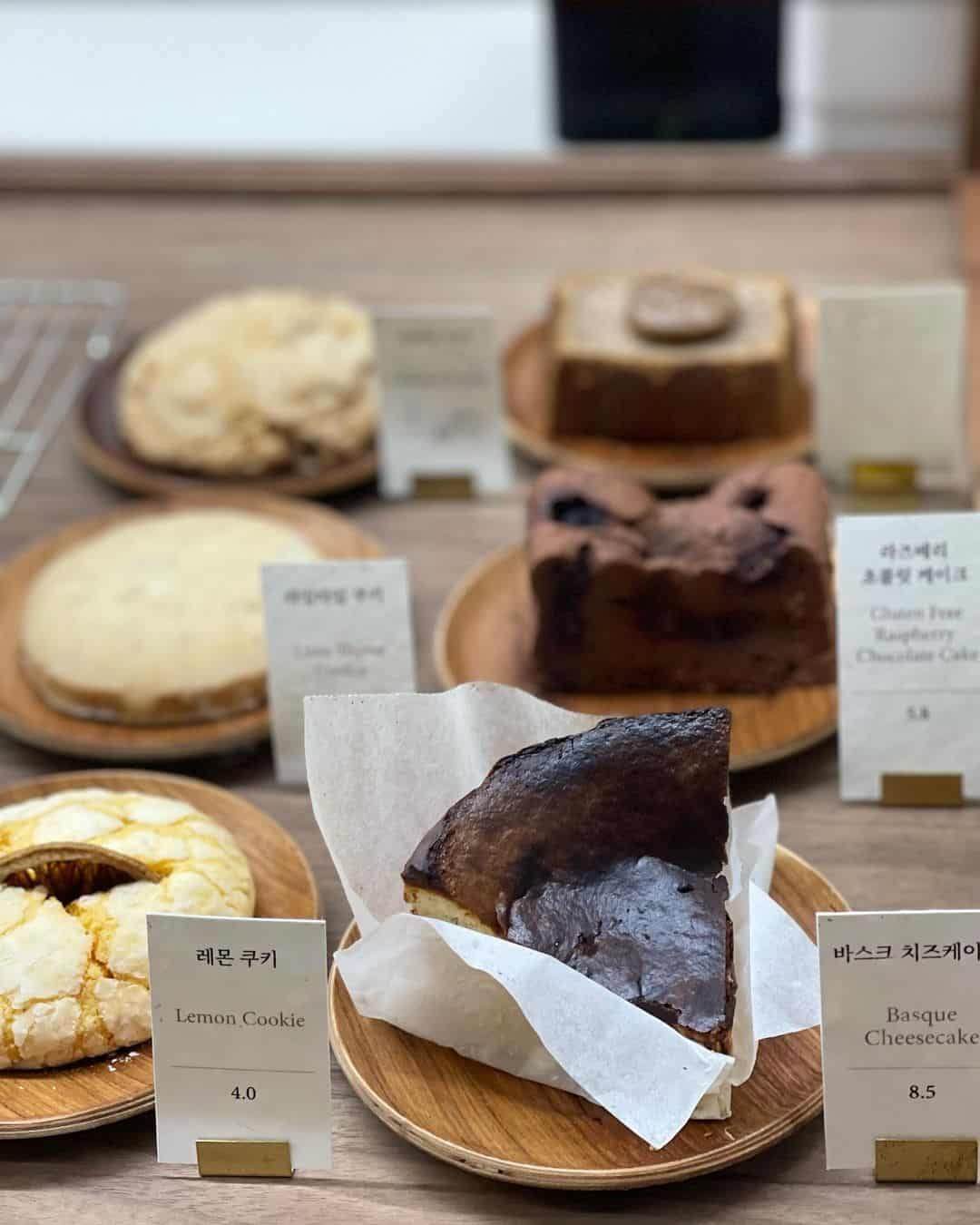 Where: Gangnam-gu, Teheran-ro, 129
SooSoo Coffee Gangnam is a unique concept cafe close to Yeoksam station, in the heart of Seoul's chic and sophisticated Gangnam district. The coffee shop has been designed to look like a laboratory – with the seating areas placed in rooms surrounded by glass panel walls, and a bright white color palette.
Since it first opened in 2019, this little Seoul cafe has delighted thousands of locals and tourists alike. It is simple, yet modern and elegant.

Better yet? This place is not just about aesthetics.

SooSoo is locally renowned for brewing some of the best coffee in Seoul. The drinks are prepared using a mixture of Ethiopian, Colombian, and Mexican coffee beans.

If you don't fancy a coffee, one of the cafe's specialties is their Ssukcha (쑥차) Korean tea prepared with milk. Things tend to err on the sweeter side, so request less sugar if you prefer stronger beverages. The basil scones, lemon cookies, and truffle cheese scones served here make a perfect accompaniment for your drink.
Flower Yard Cafe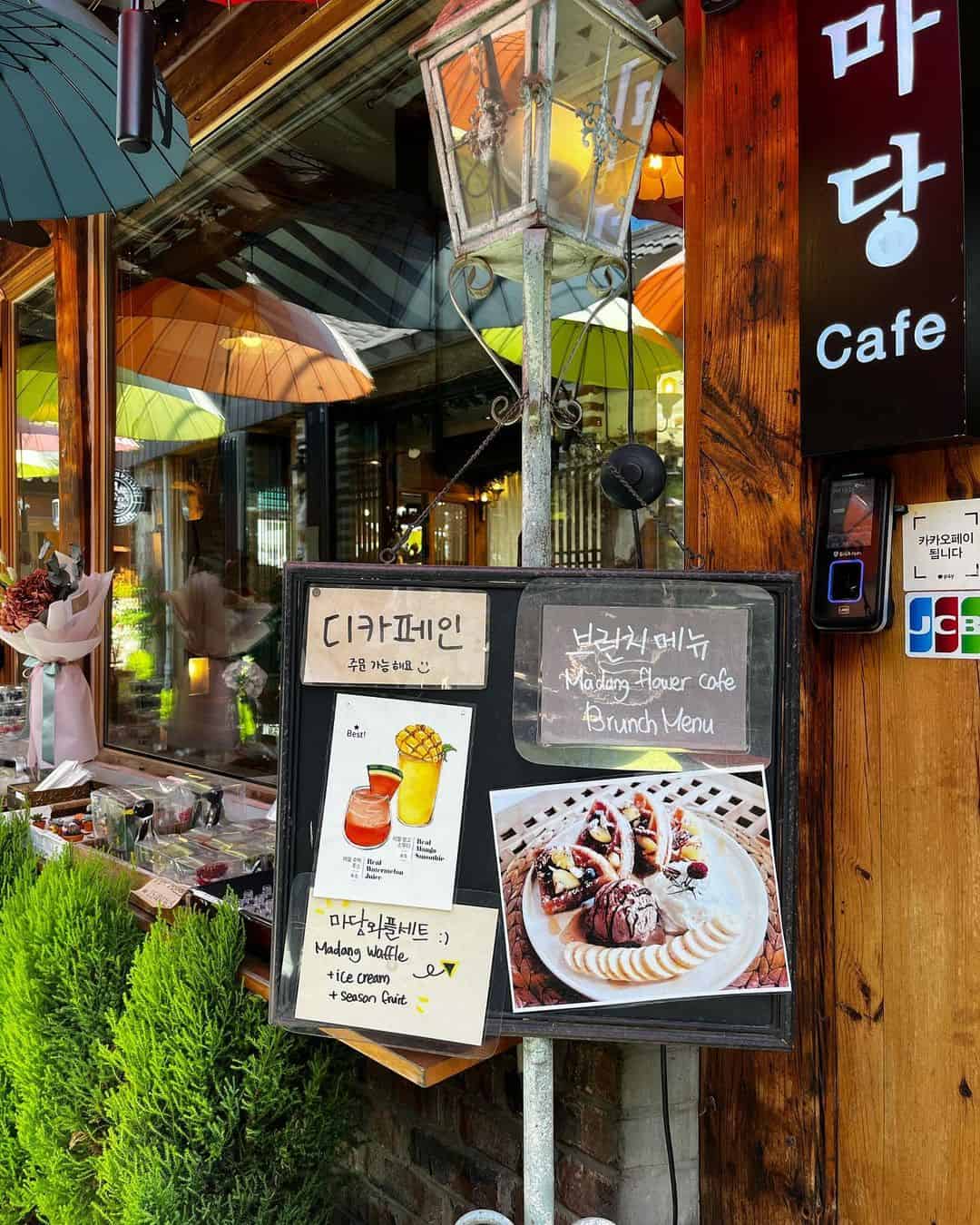 Where: 33-12 Supyo-ro 28-gil, Ikseon-dong, Jongno-gu
Flower Yard cafe in Ikseon-dong is a beautiful Seoul coffee shop set inside a traditional hanok building. This place has been featured in several Kdrama series, including "Goblin", so it is pretty popular and often crowded (though worth the wait).

Fresh flowers adorn the walls and windowsills and towards the back of the premises, there is a little store where you can buy potted plants and bouquets of flowers. It's a little expensive compared to other places, but a nice place to stop for a drink or a light brunch.
Their selection of fruit teas is particularly nice. Flower Yard Cafe previously went by the name of "Madang Cafe" so if you hear people recommending Madang, this is the place they are talking about!
Kenya Kiambu Coffee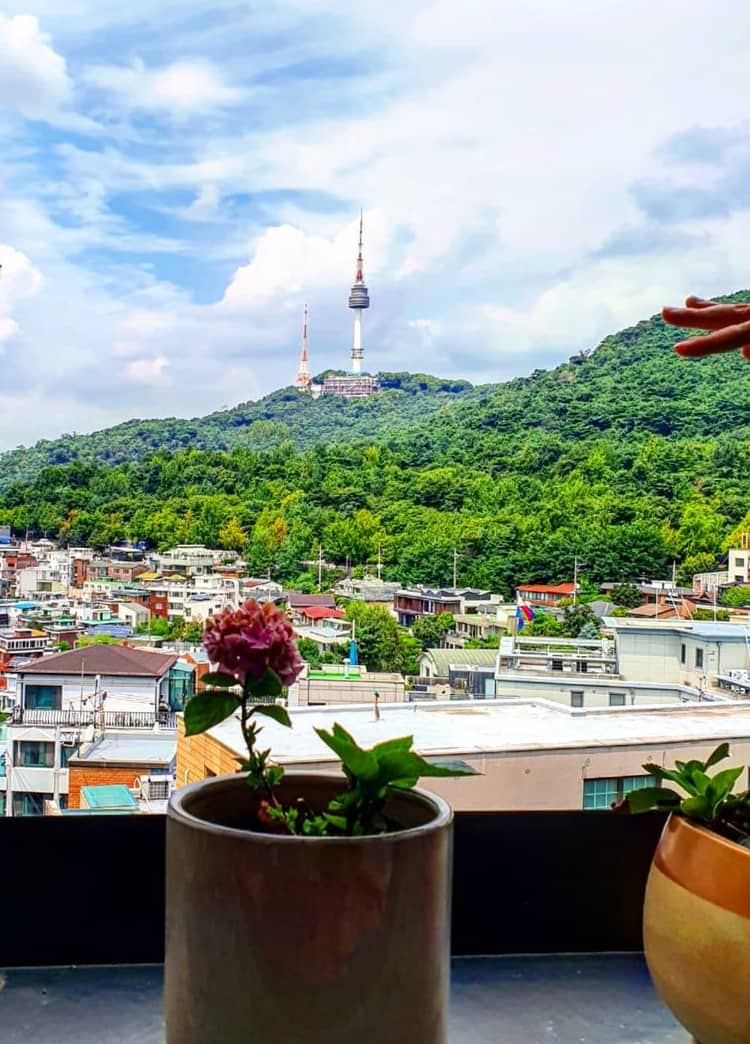 Where: 36 Hoenamu-ro 44-gil, Yongsan-gu
Kenya Kiambu Coffee in Itaewon is a hidden gem among the best coffee shops in Seoul. From the outside, it looks like a relatively unsuspecting chain coffee store.

However, from the inside, you have some of the most spectacular views of Seoul from here. The giant floor-to-ceiling windows offer you a direct view of Namsan Tower and the lush, forested hills of Namsan park.

This is a great place to visit at any time of day, but the view is particularly magical at sunset. The interior of the coffee place boasts exposed brick walls, industrial ceilings with exposed pipes, and wooden furnishings.

The walls are adorned with obscure sculptures and paintings from around the world. In many ways, this gives the coffee shop an atmosphere of heading into the home of an eccentric relative who has collected various obscure souvenirs and trinkets from across the globe.
The coffee here is strong, rich, and delicious. The hot and cold coffee drinks are prepared with Kenyan coffee beans, though there are other beverages (including sangria!) that are also available.

Kenya Kiambu Coffee is fairly spacious and is never full. It is somewhere that you can spend an extended amount of time working on your computer or reading a book, without feeling that you are taking up a table.
Mamma Mia Gangnam
Where: 45 Apgujeong-ro 42-gil, Apgujeong-dong, Gangnam-gu
New concept cafes are constantly popping up in Gangnam and a new favourite is Mamma Mia Gangnam. This bright pink coffee shop by Dosan park looks just like a doll house.

Stepping inside, you are greeted with charming Victorian furnishings, stunning china tableware, and walls adorned with old-fashioned mirrors, paintings, and artwork. The menu is constantly changing, as is the decor.

At Halloween and Christmas for instance, the cafe owners go all out with larger-than-life sculptures out front, and themed cakes and drinks. The desserts are a highlight of coming here.

One room of the cafe is filled with table after table of self-service cakes and desserts, and each sweet treat boasts the most unique designs. This place has clearly been created with Instagram in mind, but the food and drinks here are actually good too, if on the pricier side.
943 King's Cross Harry Potter Cafe
Where: 24 Yanghwa-ro 16-gil, Seogyo-dong, Mapo-gu, Seoul
The 943 King's Cross Harry Potter Cafe in the heart of Hongdae is a must-visit for anyone who loves the wizarding world of Harry Potter. The cafe is spread across four floors, each of which is designed to look like the interior of Hogwarts.
Its entrance is designed to look like platform 9¾, the fictional train platform in King's Cross Station in London. There is a station where you can pose with brooms and snap some photos, as well as an area where you can dress up with Hogwart's uniforms after your house has been selected by the sorting hat!

The areas where you can sit and drink a steaming hot cup of coffee or a refreshing butterbeer, have been designed to look like the Griffindor common room and the Grand Hall. A cup of coffee here costs between 7,500 and 9,000 won. The quality is pretty good, but you are visiting more for the ambiance than for artisanal coffee.
Fritz Coffee Company Dohwa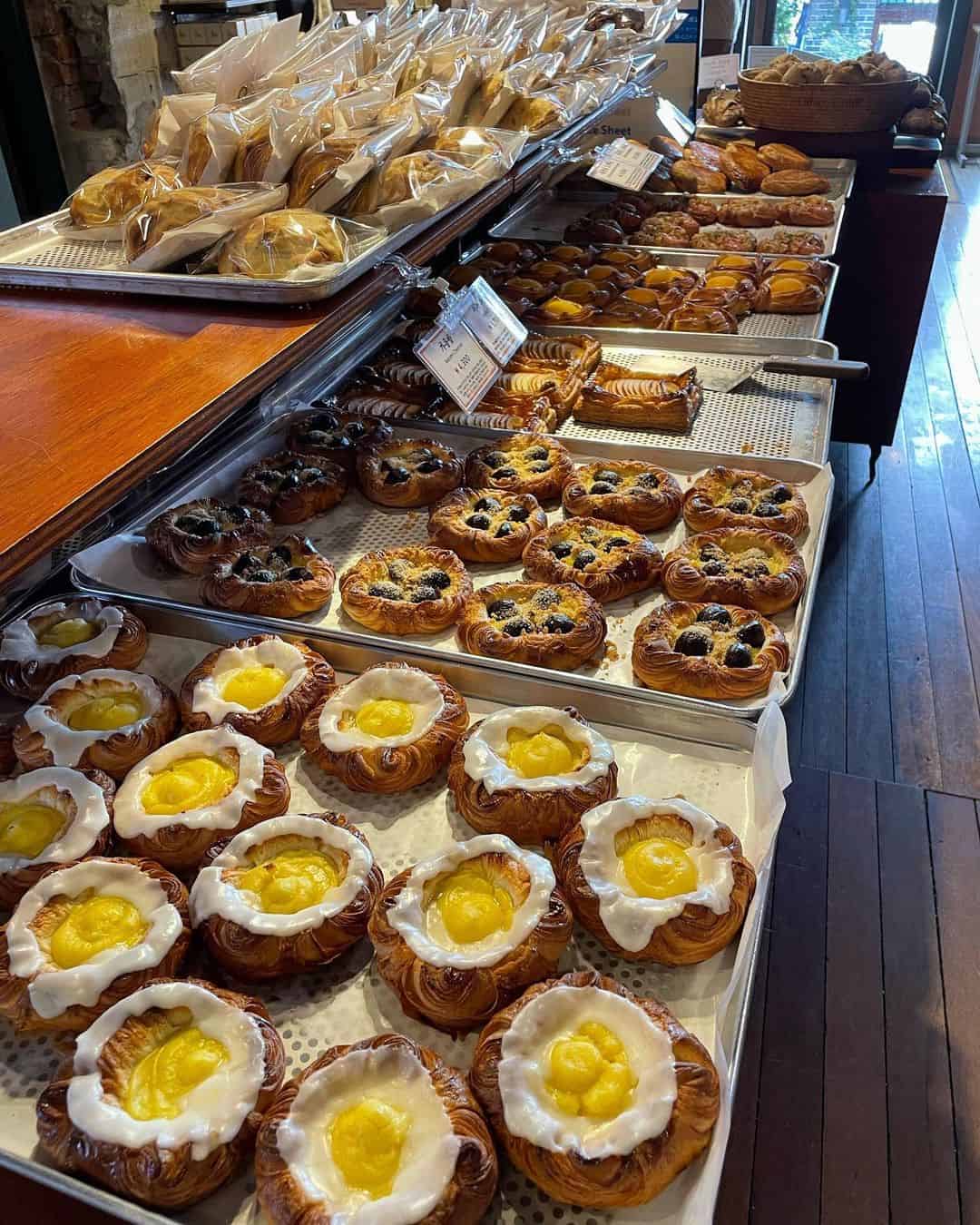 Where: 17 Saechang-ro 2-gil, Dohwa-dong, Mapo-gu
If it is excellent coffee that you seek, you cannot go wrong with the Fritz Coffee Company Dohwa. This place is, without hesitation, one of the best coffee shops in Seoul.

The beverages are prepared by an award-winning Korean barista, and the premises are housed inside an old converted mansion. What more could you ask for?

The old traditional house boasts wood panel walls and floors, and vintage wooden furnishings. Obscure sculptures and ornaments can be found in every corner of the room, and hanging out here feels like you have been transported back in time. Fritz is spacious enough to accommodate a lot of people and feels like somewhere where you could spend hours reading a book, or writing in your journal.

The beans used here are sourced directly from coffee producers across the world. They are then ground and roasted on-site.

You can take your coffee any way you please – whether you fancy a flat white, a cappuccino, a latte, or a cold brew. The french style pastries are another reason to come here.
If you have spent any amount of time in Seoul, you will note that European-style croissants are hard to come by. But Fritz sells several fluffy, crumbly croissant varieties. Fig croissants, walnut cranberry croissants, chocolate croissants, and peanut croissants are all prepared in-house every morning and served hot from the oven.
Cafe Sable Seoul (카페 사브레)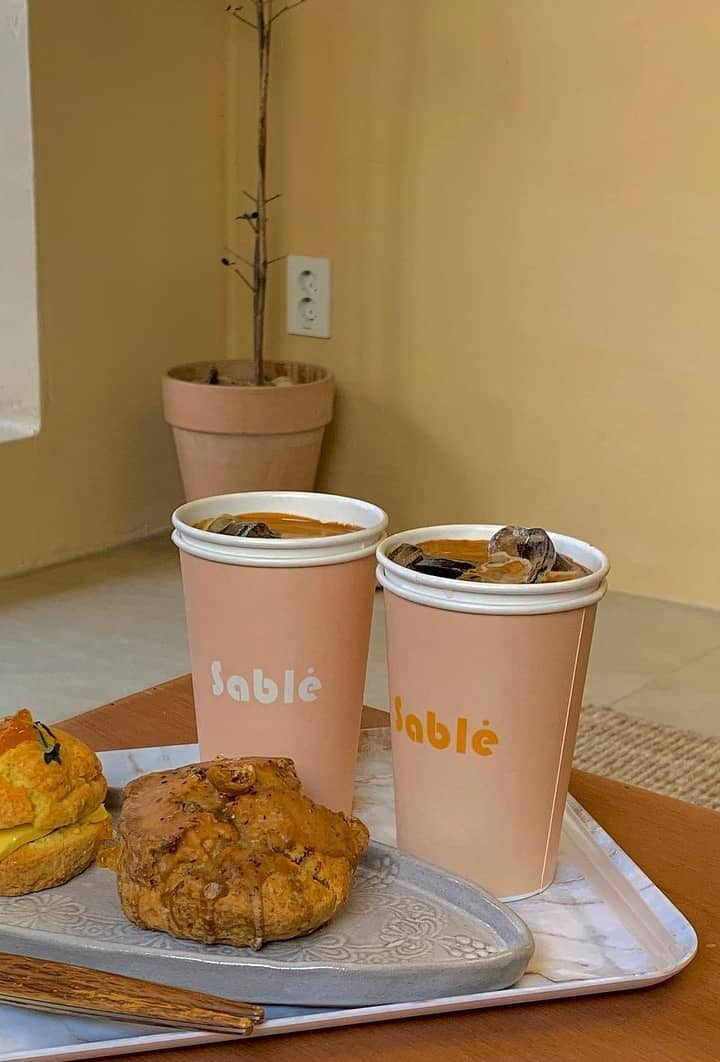 Where: 28 Songpa-daero 46-gil, Songpa-dong, Songpa-gu, Seoul
Seoul is filled with fun, themed coffee shops (as this list demonstrates). The only problem?

Once word gets out about one, everyone seems to flock there and it is difficult to find a seat. However, there are still a few lesser-known hidden gems. One such place is Cafe Sable in Songpa-dong.
The name is displayed in Korean only, and you will note the same on Naver Maps. This idyllic little place is situated close to Jamsil tower, and Seokchon Lake Café Street.

It makes a perfect starting point to enjoy a cup of coffee and a slice of cake before exploring this little street, filled with independent boutiques, coffee roasters, and art galleries. Like Fritz, this coffee shop is set inside a former Korean residential property.

Despite being transformed into a cafe, you feel as though you are popping over to a friend's house for coffee. For instance, there is a garden at the rear, with modest patio furniture scattered around where you can sit and chat with friends.

The interiors have been decorated with a beige color palette and are simple yet modern. The menu offers a selection of coffee drinks, teas, cakes, and light bites. For something unique to this place, you can order their pebble snacks.

These are small sweet treats that have been designed to look like rocks. Each one has a different flavor and consistency.
Namusairo Coffee
Where: 196 Sajik-dong, Jongno-gu, Seoul
Namusairo coffee was one of the first specialty coffee places to open its doors in Seoul, and it is recognised throughout East Asia for its excellent offering. When you order a coffee here, you can choose which type of bean you would like it to be made with.

No clue where to begin? Don't worry. Not only can your barista recommend you a bean and a coffee beverage based on your personal preferences, but you can also enjoy a complimentary tasting.

Namusairo is set inside a converted hanok house. There is seating inside and in the charming courtyard at the rear. You can also pick up coffee beans, cups, and other specialty items in the store, which make perfect gifts for the coffee lovers in your life.
MESH Coffee
Where: 43 Seoulsup-gil, Seongsu-dong 1(il)-ga

MESH coffee is one of the best coffee shops in Seoul for specialty coffee and is a favourite place for those that are serious about the quality of the coffee that they drink. It was opened by Kim gi-hoon (김기훈) and Kim Hyeon-seob (김현섭) and quickly gained a name for itself among Seoul's coffee connoisseurs.
There is no seating here – visiting MESH is more about grabbing a perfectly brewed cup to go. But if you find yourself in Seongsu-dong, you should certainly stop by. This place is perpetually busy with patrons queuing out the door – a homage to how good the drinks are.
Hell Cafe
Where: 238-43 Bogwang-dong, Yongsan-gu, Seoul
Hell Cafe is one of the best Seoul coffee shops for those that genuinely love a strong, well-brewed cup of Joe. Some of the most well-known baristas in Korea operate within these premises.
More often than not, Korean coffee is relatively sweet. It tends to lack the strength and rich roasted flavours that you tend to find in the west. However, Hell Cafe is a true coffee shop and roaster that stands out from the crowd.
Hell Cafe's cappuccinos are crafted right in front of the customer. They combine delicately extracted espresso and fresh, steamed milk. This is one of the few places in Seoul that also sells drip coffee.
Coffee aficionados from across the city flock here to indulge in the rich, velvety brews. The ambiance of the cafe adds to the experience too. Hell Cafe is far from "Hellish".
Fresh flower arrangements are assembled inside the coffee shop each week. Patrons sink into cosy, oversized armchairs inside the cafe as classical music plays out over Klipsch speakers.
Dinga Cake House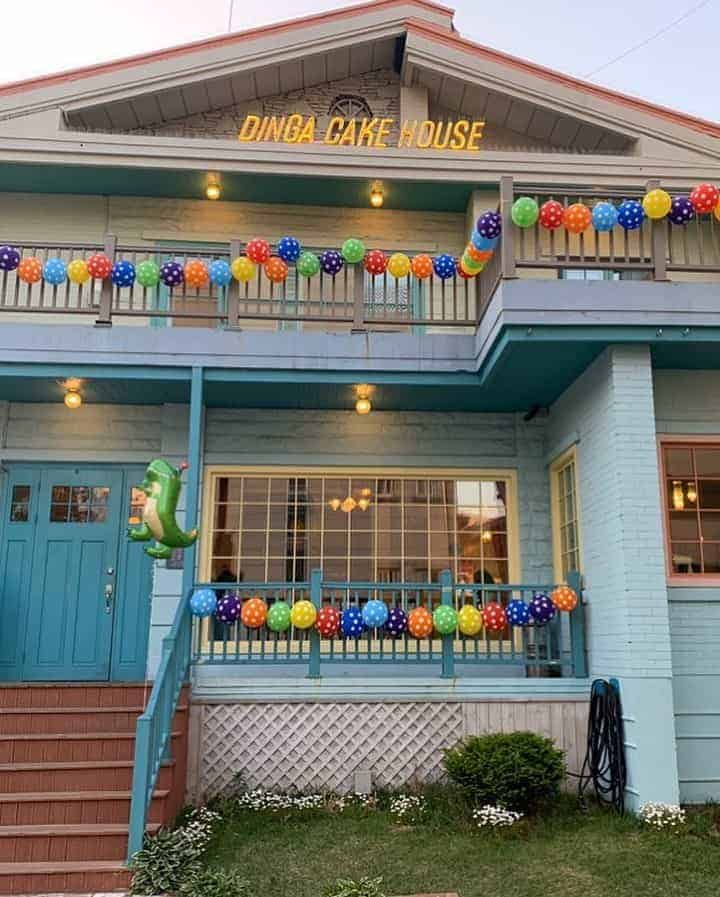 Where: 252-18 Yeonnam-dong, Mapo-gu, Seoul
Dinga Cake House is an adorable little cafe in the heart of Hongdae. Complete with pastel-coloured walls and a cosy, romantic interior, Dinga looks exactly like a Barbie dream house.
This Seoul coffee shop has been featured in countless KPop music videos. Its cakes are famous in the Korean capital.
Not only are the cakes here incredibly ornate, but they are also delicious! Dinga sells its very own acclaimed cookbook that details the recipes for all of its lovely cakes and desserts.
Stylenanda Pink Pool Cafe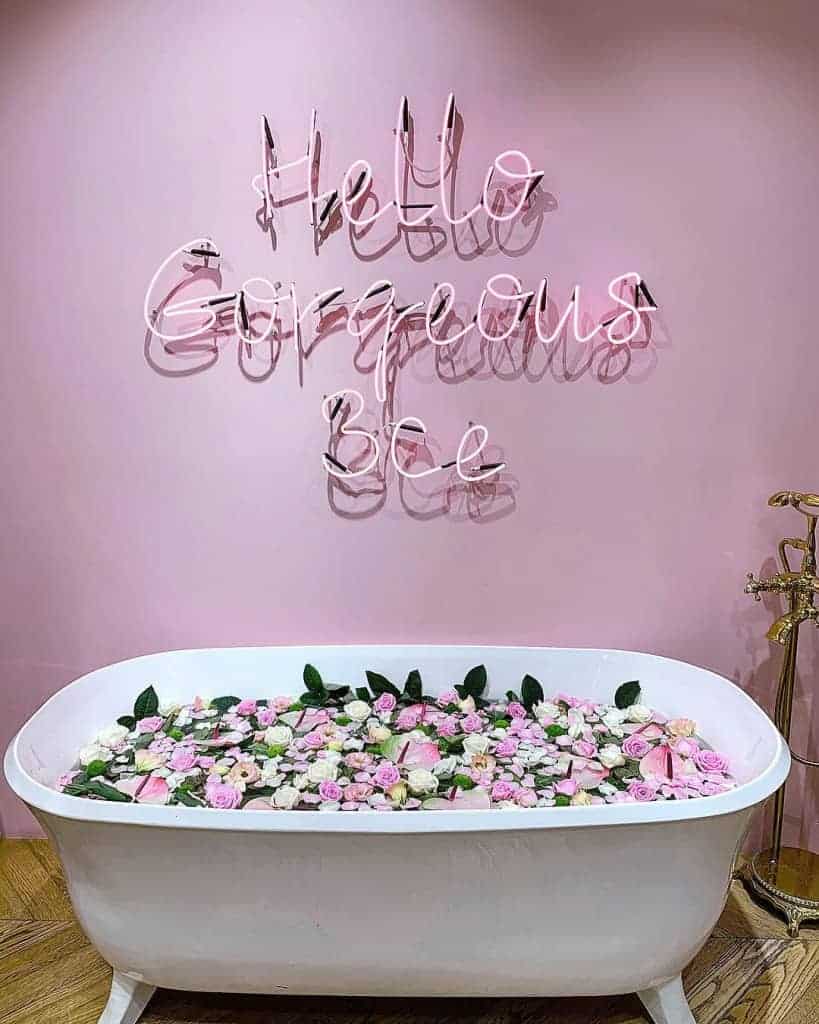 Where: Stylenanda Pink Pool Cafe 핑크풀카페 – Myeongdong, 66-2, Chungmuro 2-ga, Jung-gu, Seoul
The Stylenanda Pink Pool Cafe is a vision in pink. Stylenanda is actually an apparel and cosmetics store.
This chic fashion brand is one of the most well-regarded in Korea. At the Pink Pool Cafe, visitors can indulge in a little retail therapy and stock up on K-beauty products. Then, relax with a latte in the cafe section of the store.
This photogenic cafe is divided into two sections. You can opt to either lounge on one of the bright pink recliners by the indoor pool, or ascend to the rooftop. The latter provides fabulous views over Myeongdong and Dongdaemun as you sip your coffee.
Decorated in pastel pinks and blues, Stylenanda has a charming, playful atmosphere. The Pink Pool Cafe serves everything from traditional coffees, to detox juices, teas, and smoothies.
If you want to go for something unusual, order a cotton candy coffee. This is a generous serving cup of coffee served with an eccentrically decorated, giant puff of cotton candy.
Old Ferry Donut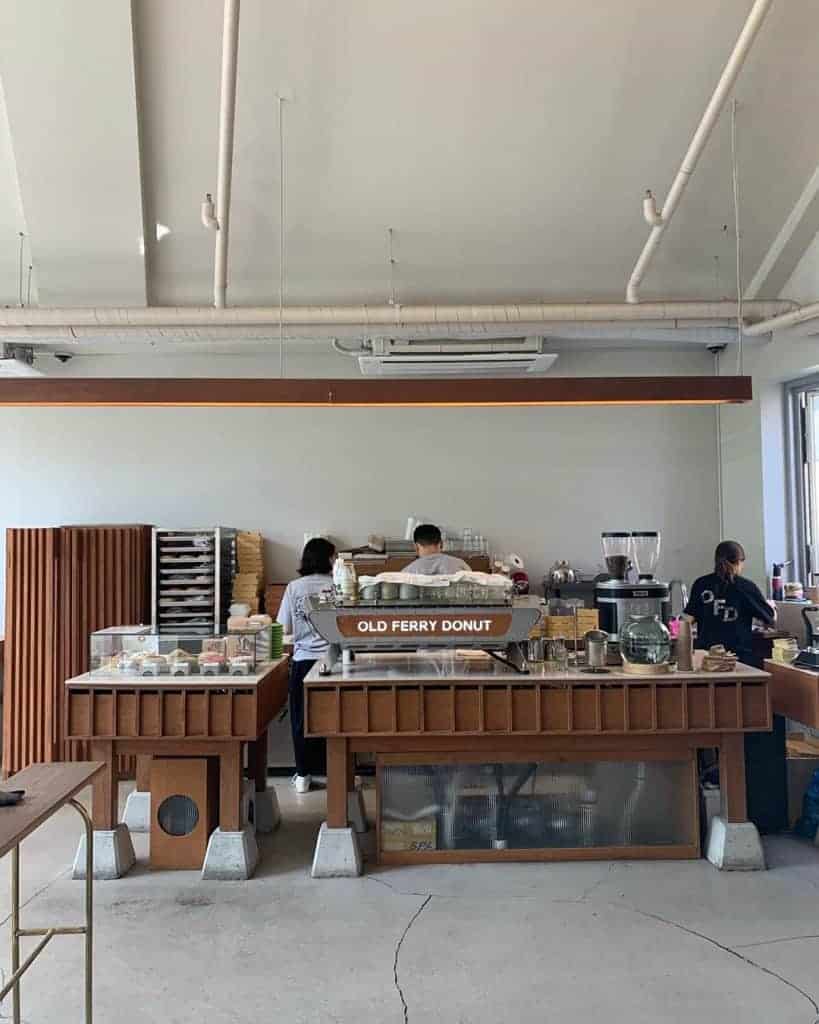 Where: 10-206 Hannam-dong, Yongsan-gu, Seoul
Old Ferry Donut (formerly Ferry Roasters) is a favourite Seoul dessert spot among locals and expats alike. The coffee shop is tucked away down a peaceful residential street away from the hustle and bustle of downtown Itaewon. If you didn't know that it was here, you probably wouldn't find the place.
The specialty of Old Ferry Donut is, of course, delightfully sinful sticky donuts. There is quite an extensive range on offer, including donuts that present a wacky blend of ingredients (e.g. basil with chocolate) yet somehow just work…
For 10,000 won ($10), you can order a sample box of mini donuts in a variety of flavours. The signature beverage at Old Ferry is the Donut Latte.
An Old Ferry Donut Latte is an iced latte topped with a mini donut that is almost too cute to consume. There is also the Coconut Vienna – a refreshing coconut iced coffee with a coconut whip floating atop it.
If you want to find a cute coffee shop to sit in and hang out in, there are nicer places than Old Ferry. However, this place's USP is its donut creations which are otherwise quite hard to find in Seoul.
Daelim Changgo Warehouse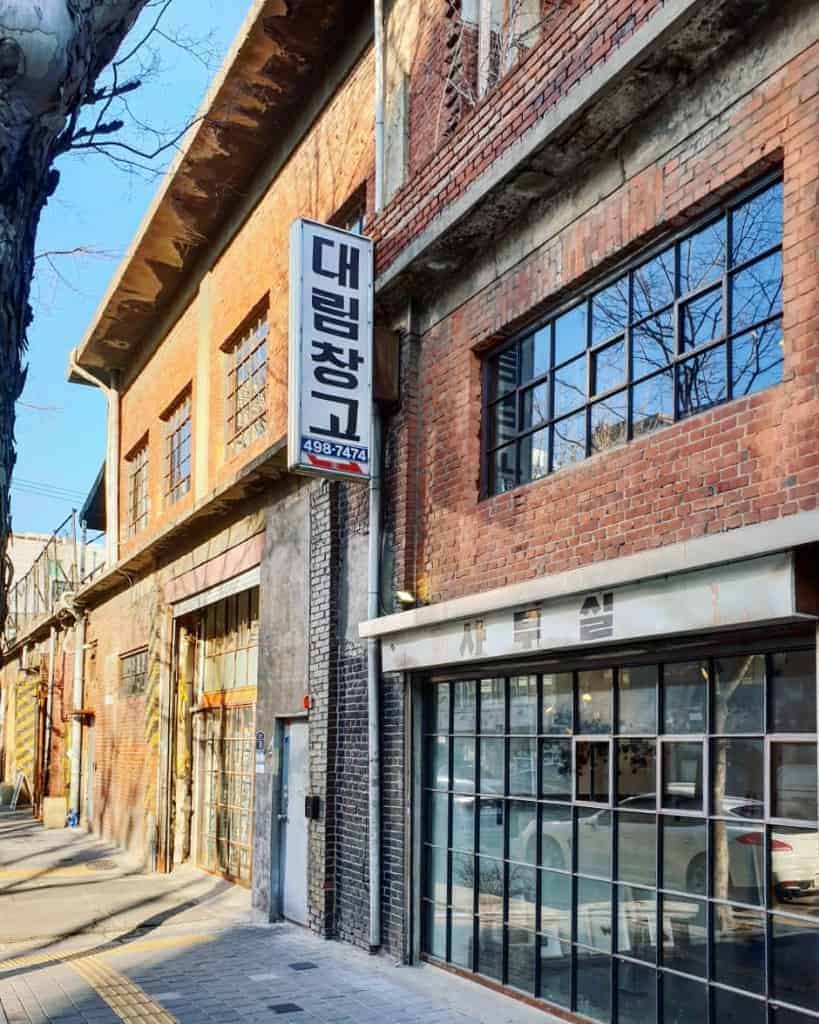 Where: 78, Seongsui-ro, Seongdong-gu, Seoul
Daelim Changgo is a delightfully raw, gritty, and artistic coffee shop cum art gallery. "Changgo" in Korean means warehouse. This is a fitting name as the coffee shop sits in the renovated industrial premises of a former warehouse.
Seongdong-gu is not an area of Seoul that was historically known for its coffee shops, bars, and restaurants. However, it is quickly emerging as one of the hippest places in the city.
Seongdong-gu was formerly a very industrial area that was filled with warehouses, mills, and shoe factories. Daelim Changgo itself is a former rice mill.
The gritty design does well to embrace and retain the former character of the industrial building. For instance, metal pipes and fittings still protrude from the walls and ceilings, and the exposed burgundy brickwork still stands.
Daelim Changgo has a certain je ne sais quoi that you just cannot find in your local Starbucks branch. The entirety of the premises at Daelim Changgo is an art gallery.
Contemporary installations from local designers occupy practically every corner of the former warehouse. Art pieces are mounted on walls, suspended from ceilings, situated between tables, etc.
Daelim Changgo is without hesitation one of the best places to work and feel inspired. You can sit here for hours with a coffee and a good book while soaking in the atmosphere.
Coffee Hanyakbang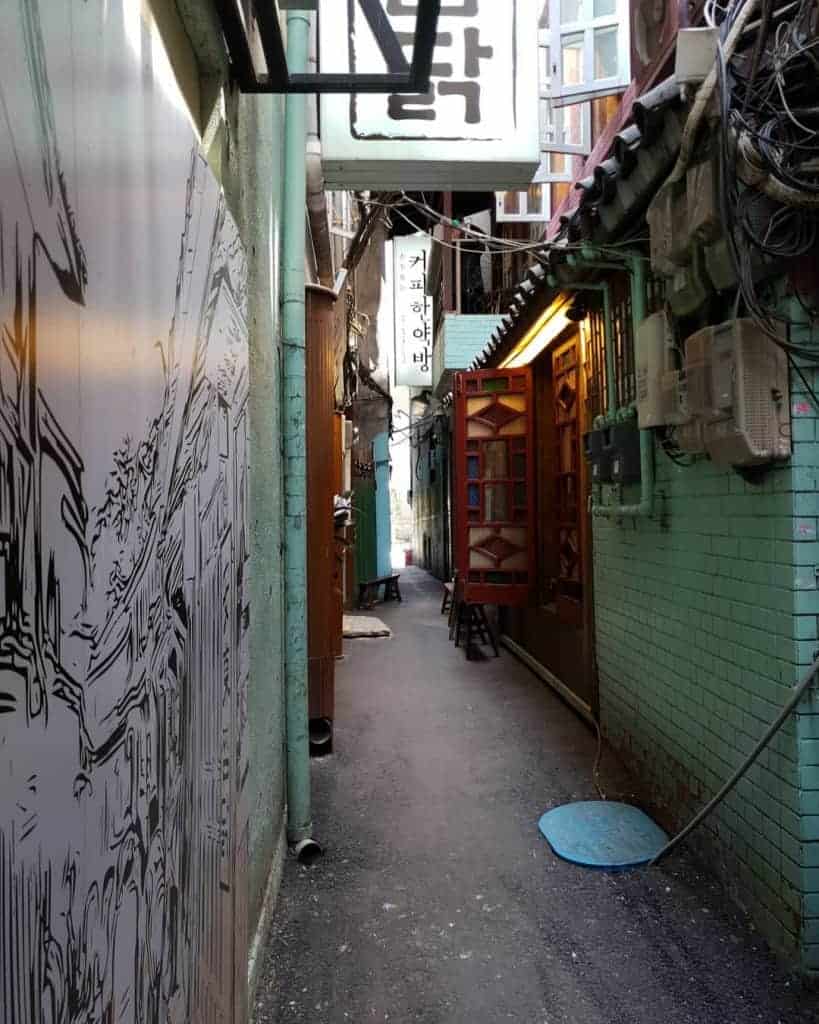 Where: 16-6 Samil-daero 12-gil, Myeong-dong, Jung-gu, Seoul
Ducking down the narrow, unsuspecting alleyway that lies adjacent to Seoul's Euljiro 3-ga metro station rewards you with an enchanting hidden coffee shop that takes patrons on a journey back in time. The mysterious Coffee Hanyakbang is brimming with personality, antiques, and pieces of Korean cultural heritage.
Hanyakbang is Korean for "medicine room" and indeed, the place's decor with its antique furnishings and worn facades is reminiscent of an old apothecary from centuries ago.
If you are looking for a good strong coffee blend then Hanyakbang is certainly one of the best places to visit. The coffee shop even roasts its own beans manually, guaranteeing maximum flavor and freshness. Patrons can choose from a selection of hand-drip and traditional coffees.
Chris Garden 크리스가든 (Formerly Ban Bossy)
Where: 서울특별시 마포구 서교동 408-17 3층
Chris Garden is a pink and teal paradise that is tucked away from view down an unsuspecting alleyway. Unless you specifically knew that this place was here, you would probably walk straight past it.
Chris Garden was formerly known as "Ban Bossy Boutique" and has been recently renamed. You can find everything on the menu here – from foamy cappuccinos to homemade lemonade.
Be sure to order a frosted cupcake or two while you're here. The cupcakes have been decorated with little floral decorations that are so detailed that at first, you'll wonder if they are real flowers.
Jade Mug & Yumi's Dress Room
Where: 117, Poeun-ro, Mangwon 2(i)-dong, Mapo-gu, Seoul
Jade Mug & Yumi's Dress Room is a coffee shop like no other. This place is a perfect stopping point during a girly day out shopping in Seoul.
Here, you can sip an espresso or a matcha latte while you dress up in the outfits of your favourite Disney Princesses. Virtually every famous, lavish ball gown that you can think of is on display here – from Belle's poofy Beauty & the Beast gown, to Princess Aurora's pink dress
Vers Garden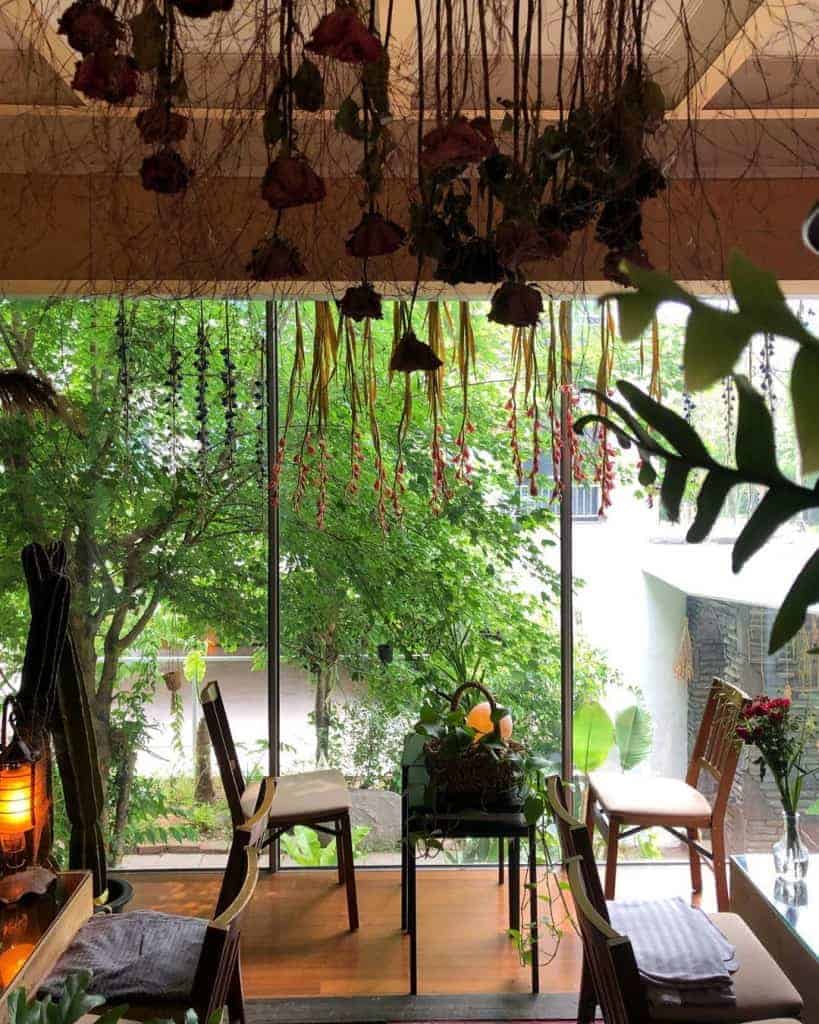 Where: 44 Seongmisan-ro 23-gil, Yeonnam-dong, Mapo-gu, Seoul
Vers Garden is a tranquil little oasis in the heart of downtown Seoul. Here, surrounded by beautiful vines, fragrant flowers, and dozens of potted plants that hang from the ceilings and windows, it is easy to forget that you are in the midst of one of the largest cities in the world.
This Seoul coffee shop has a delightfully peaceful, green atmosphere. Though the place often gets busy around lunchtime, this is somewhere that you can sit for hours without being disturbed. In addition to the diverse coffee and drinks menu, Vers also serves brunches and sweet treats.
Pont Cafe Seoul
Where: 19-16 Hangang-daero 15-gil, Yongsan-gu, Seoul
Pont Cafe Seoul is an old railway office that has been transformed into a coffee shop in the city's Yongsan District. The space is bright and minimalistic, with Scandinavian-style furnishings.

Many of the materials that have been used to renovate the space are the same that would have been used to create the former 1940s railway office. For instance, bricks, metal, and wood. In many ways, this helps to retain the feel of the cafe's original purpose.
Pont is a coffee roastery, and it prides itself on its single-origin filtered coffee. You will find a wide range of sweet and savoury snacks on the menu – from cheese scones to chocolate brownies.
Rust Bakery Seoul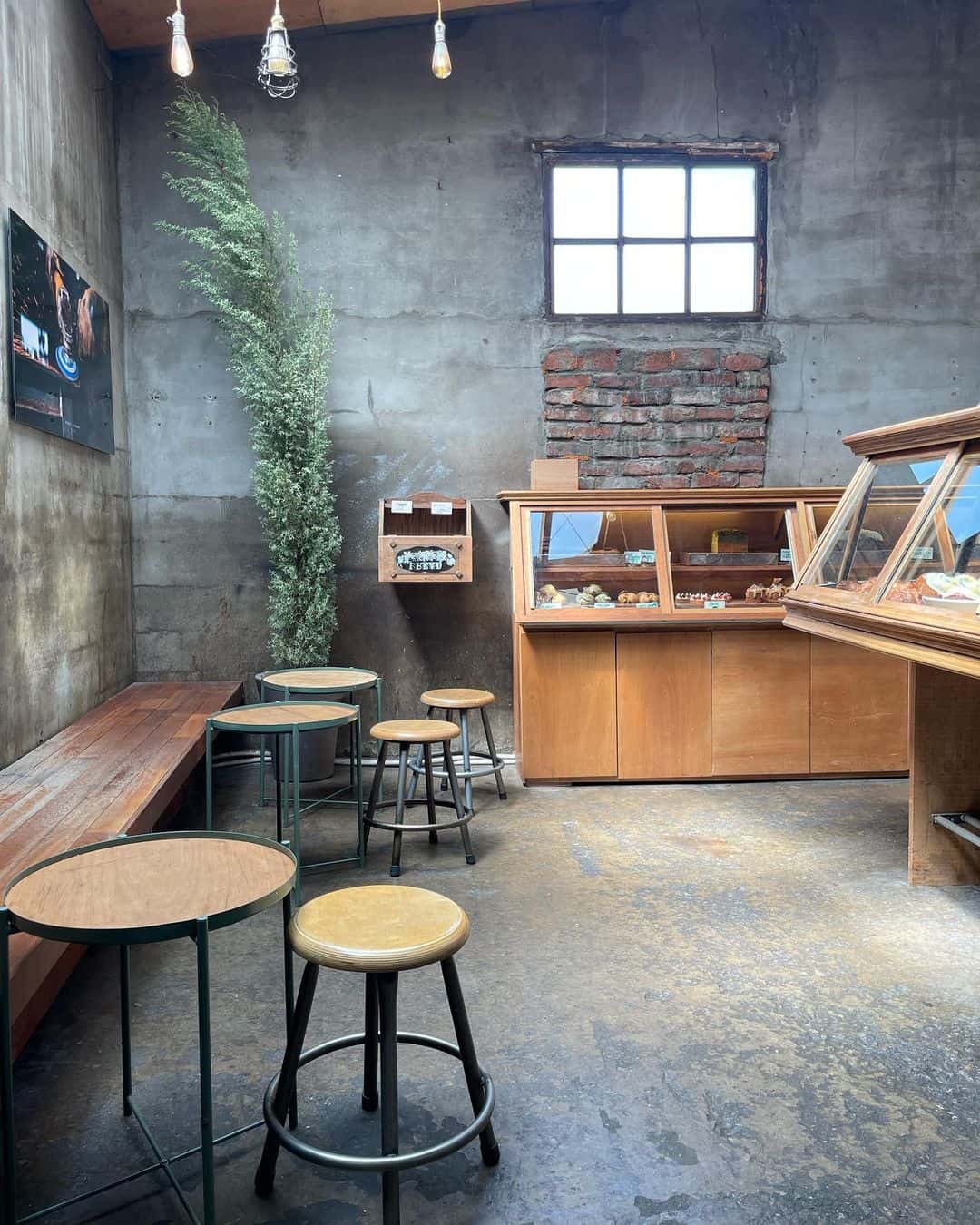 Where: 15 Gyeongin-ro 79-gil, Mullae-dong
The Yeouido area is an up-and-coming hipster district close to Seoul's main financial area. During the 1970s, this area was filled with factories and industrial premises.

Today, many of these buildings have been repurposed and turned into everything from exhibition spaces and art galleries, to coffee shops and restaurants. Rust bakery is one such repurposed space.

The rustic little cafe still retains many of the features and fixtures from its former purpose. The coffee bar and bakery on the ground floor serve an array of baked goods from a menu that changes throughout the day.

On the second floor, you will find a bright, white-brick walled seating area which is a nice place to sit with friends. There is also a small patio, for sunny days.

The coffee here is excellent, and the prices are among the most reasonable on this list. Expect to pay around 4,000 won for an espresso or an americano, and around 4,500 for lattes, cappuccinos, etc.
LUFT Coffee Myeongdong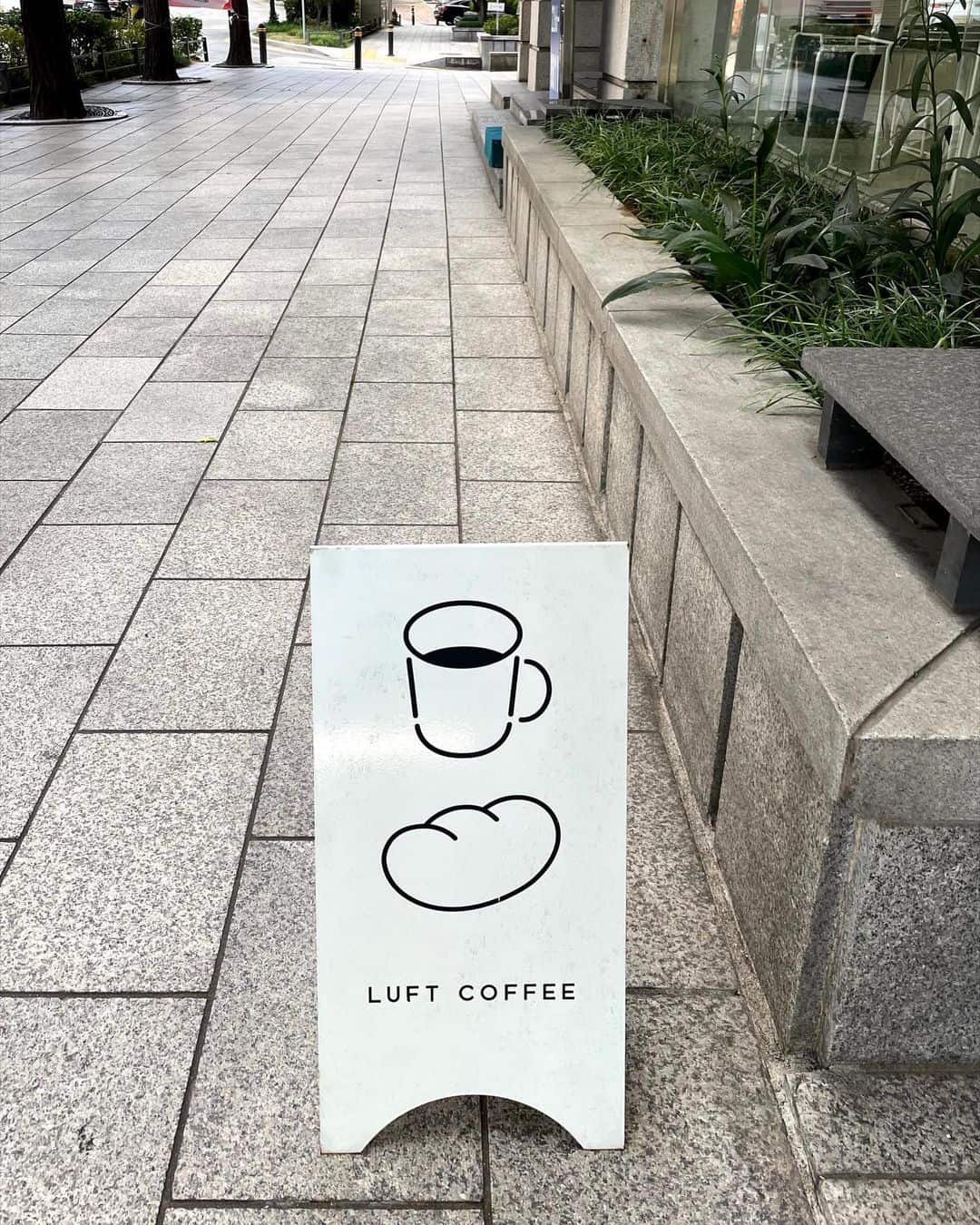 Where: 308 Samil-daero, Jung-gu, Seoul
Myeongdong is essentially Seoul's answer to the high street. This shopping area is known for being home to a wide variety of high-end designer stores, as well as high-street chic boutiques.

Myeongdong isn't really known for its coffee shops. But among the Etude Houses and the Innis Free cosmetic stores, there is one special place that is perfect for when you need a break from retail therapy. That place is LUFT Coffee Myeongdong.
This is a nice little minimalist space, with Scandinavian furnishings, and potted plants and flowers scattered throughout the premises. All of your favourite coffee drinks can be found here.
So too, can some more obscure concoctions. If you want to try something a little out of the ordinary, consider ordering yourself a lemon olive latte, vanilla latte, or a bottled cold brew.
Ediya Coffee Lab
Where: 636 Nonhyeon-ro, Gangnam-Gu, Seoul
Ediya Coffee Lab has been one of the best coffee shops in Seoul for strong, excellent-quality coffee since it first opened its doors back in 2016. It sits inside the namesake Ediya building, in the Nonhyeon area of Gangnam.

The cafe has something of an industrial feel to it – with its exposed brick walls and metal fixtures. Various coffee grinding machines are scattered throughout the premises to help you understand the process from bean to cup.
Center Coffee Seoul Forest
Where: 28-11 Seoulsup 2(i)-gil, Seongdong-gu, Seoul
Did you know that Seoul is so vast that there are several parks and woodlands within its grasp? A great place to stop for coffee after walking through Seoul forest is the Center Coffee Seoul Forest
The specialty here is drip coffee, made with beans from Colombia and Panama. Various caffeine-free drinks, teas, and tea ades also grace the menu.
Best of all? You can see the forest through the large glass windows.
Best Coffee Shops in Seoul:
FAQs and Things to Know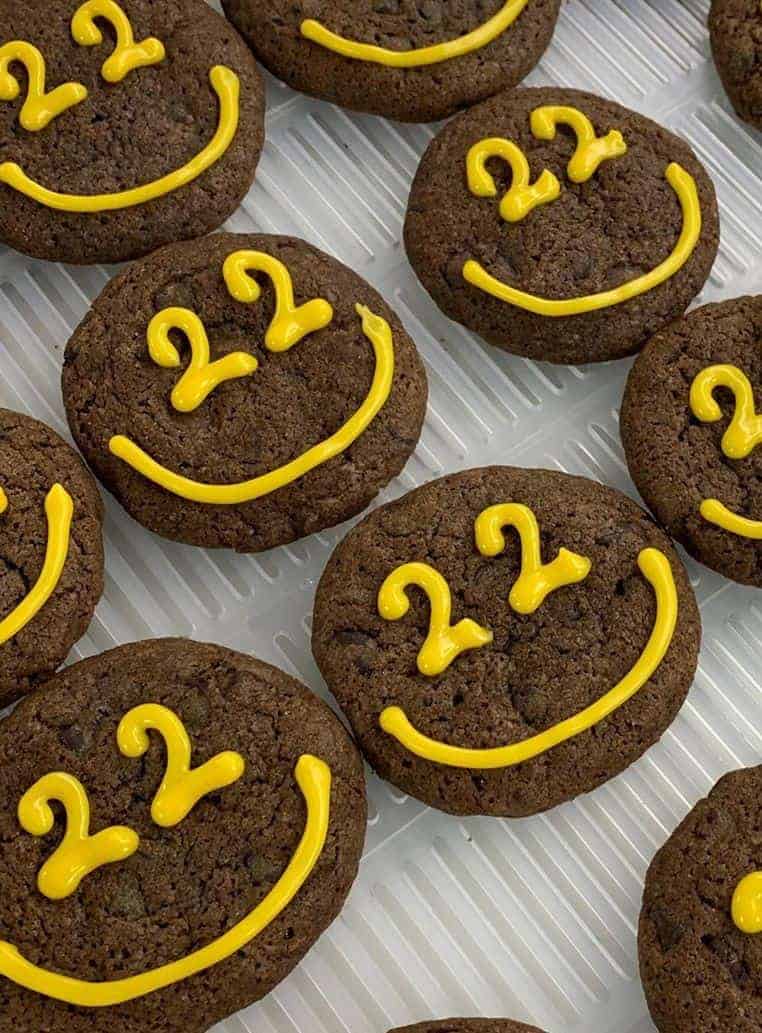 Is coffee etiquette a thing? Probably not. In any case, below are a few things to be mindful of when visiting coffee shops in Seoul.
Always buy a drink
A lot of people will duck into a coffee shop to take photos and then leave without buying anything. Support local businesses by at least buying a coffee!
Coffee in Korea may be different from what you are used to
Coffee in South Korea is often very sweet. It is also weaker than your average coffee. That is unless you go to one of the places outlined above which are specifically known for its brewing skills and good beans. For instance, Hell cafe, MESH, Namusairo, SooSoo coffee, and Fritz coffee company.
Coffee is a little pricier in Korea
The average price of a coffee in Seoul is between 5,500 and 7,500 won ($5.5-$7.5 USD). Yep, that's pricier than average, but coffee in Seoul is quite expensive.

You can expect the same at Starbucks and chain places too. At themed coffee bars, the price can often be as high as 9,000 won ($9) a cup.
Dairy-free milk options are available
When you stroll into a Seoul coffee shop these days, there are usually plenty of milk options available. You will commonly find almond milk, soy milk, and lactose-free milk among the dairy options.
Several iconic Seoul coffee shops closed during the pandemic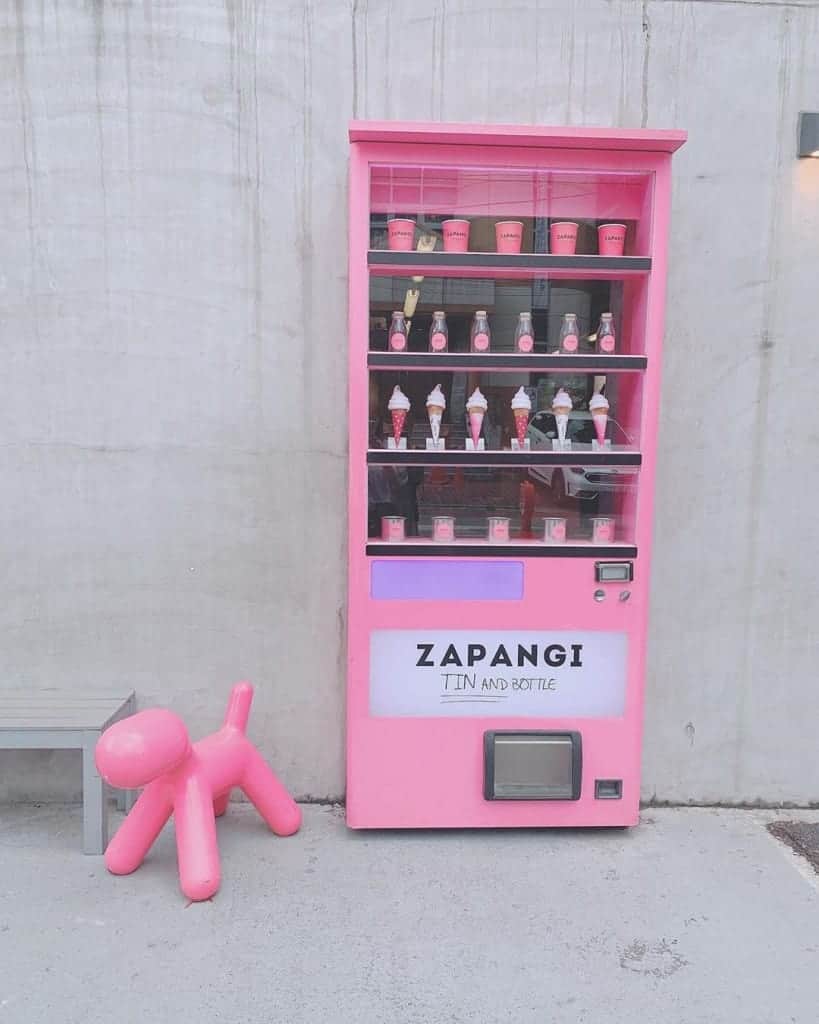 There are a couple of Seoul coffee shops that were all over Instagram and TikTok at one point, and many of them were shortlisted in this article. Sadly, they did not survive the pandemic and have been permanently closed.
For instance, the Hello Kitty Cafe in Hongdae was a coffee shop designed to look like Hello Kitty's house, but sadly it is no more. Artsy coffee shop Takeout drawing no longer exists, nor does Zapangi, the famous pink vending machine coffee shop.
Final Thoughts
Have any questions about coffee shops in Seoul or visiting Seoul in general? I used to live here and would be happy to answer any queries you may have about planning your Korea itinerary!
Alternatively, if you have other suggestions of great places to grab a cuppa joe, feel free to share! Safe travels!
Annyeonghaseyo, Melissa xo
---