Teaching English in South Korea; Many people aspire to get paid to travel the world, or at least have the experience of living and working in a foreign country for a period of their lives. Teaching English overseas is a great opportunity to cross both points off your travel bucket list and South Korea is without a shadow of a doubt one of the best places to teach English abroad.
Why Teach English in South Korea?
I personally fell in love with South Korea after travelling there on vacation – so much so that I decided to quit my corporate job and move to Seoul to teach English. The other side to this was that I wanted to do something that enabled me to work less hours so that I could concentrate on my writing and become a Digital Nomad – something which I have since achieved.
People are inspired to move to Korea for a variety of different reasons – the Hallyu wave is bigger than ever and it is no secret that South Korea is where lovers of K-POP, K-Drama and anything else K-related want to be. Whatever your personal reasons for wanting to teach English in South Korea, the decision to do so certainly comes with plenty of benefits.
The Advantages of Teaching English in South Korea
There are more than a handful of benefits to be enjoyed when teaching English in South Korea…
Competitive Pay
A Way to Save and Pay Off Student Debts
Low Entry Requirements
The Opportunity to Travel
A chance to fully live and immerse yourself in a completely unique culture
That all sounds pretty sweet, right? It is, although there are some small caveats to the above and prerequisites for being considered for a teaching job in South Korea.
Teaching in South Korea Eligibility Requirements
A Bachelor's degree in any discipline

A Valid Passport

A TEFL Qualification (Optional but preferred by some schools)

A Criminal Record Check with a squeaky clean record.

A Spotless Health Check (Conducted on arrival in Korea)
You do not need any prior teaching experience to teach English in Korea. It certainly helps when it comes to securing a job, however it is by no means essential.
A Bachelor's degree is an essential minimum requirement for teaching English in Korea. If you don't have one, here is a list of alternative countries where you can teach English overseas without a degree. 
Do I Have to Be a Native English Speaker ?
To teach English at a public school in Korea you must be a native English speaker (unfortunately if you are from a country where English is not the first language you will not be permitted to teach English even if you are fluent and more eloquent than queen Liz herself). Hagwons are a little more flexible, however whether you want to go down that route or not is another matter entirely (more on that shortly).
British English or American English?
It is also worth noting that accents do come into play somewhat when you apply for jobs in South Korea. Most Koreans grow up hearing English spoken in American accents and so many schools prefer to hire American/Canadian teachers as opposed to people from other countries. I was turned down a few times before securing my position in Korea because of my British accent. Don't be dismayed if it happens though. When I lived in Korea, I actually found the breadth of accents and backgrounds that my fellow ESL Teachers had to be incredibly diverse and as such, if one school doesn't prefer your accent, another certainly will.  
Do I Need Experience?
Experience is not necessary for moving to Korea to teach English however it will certainly help you to stand out from the crowd of other applicants and negotiate a better pay rate. More than that, it will give you a chance to establish whether you actually like teaching and being around children, and whether you genuinely want to commit to spending a year of your life teaching English in Korea.
Many people are drawn to Korea because of the high pay and the chance to travel around Asia but the actual teaching aspect is something of an afterthought. Think hard because you are dealing with people's education and you will have to work just as hard in Korea  as you would back at home.
Do I Need a TEFL?
Just like prior teaching experience isn't essential before moving to Korea to teach English, neither is a TEFL, however both certainly help. It is likely that you will have very little to no training when you touch down in Korea and your school will pretty much expect you to hit the ground running. I have a 140 hour TEFL qualification and it certainly came in useful. A TEFL qualification breaks down the English language and helps you to understand it from the perspective of a foreign speaker, as well as teaching you useful tips and tricks on lesson planning and classroom management.
I recommend taking your TEFL with ITTT. There are so many TEFL course out there and it can be difficult to identify the reputable ones from the sketchy. I personally did my course through ITTT and they are a globally renowned name in the TEFL industry. When you mention the company that you got your TEFL through when speaking with schools and recruiters, they will instantly recognise and know it to be a qualification worth its salt.
Furthermore, ITTT are giving High Heels and a Backpack readers 20% discount off their TEFL courses. Click here to make an enquiry. 
Is it Difficult to Secure a Job in Korea?
People are often saying that the demand for English Teachers in Korea is declining but in my opinion, it is as high as it has ever been. When I was going through the process of interviewing for jobs in Korea, I was offered multiple and had my pick. Provided that you prepare a strong application and demonstrate a genuine interest in teaching and Korean culture then you should not have any problems.
Hagwons or Public Schools?
When searching for a job in South Korea you have the option of going down the route of working at a Hagwon (A privately managed academy) or a Public School (government funded and managed).
Both options require slightly different approaches to the submission process and both have different pros and cons. It is important to do your research and consider all of your options thoroughly before making a decision.
I worked at a Hagwon and had a terrible experience. However I know many people working in hagwons around Seoul and wider Korea that have been incredibly happy and stayed at their schools for years so it really does depend on the particular school in question.
The Pros of Working at a Korean Hagwon
Hagwons get a bad rep, however there are some advantages to teaching English in South Korea through a Hagwon which could make them the most suitable option for you.
Smaller class sizes

Easier to build a relationship with students

There will be more than one foreign teacher in the school

Higher pay 

More flexibility over where you work 

You can teach Elementary, Secondary or High School

Students already have a good grasp of the English language (not always)

Recruitment isn't seasonal, you can apply at any time.
The Cons of Working at a Korean Hagwon
The main disadvantage of working at a Korean Hagwon is the fact that they are not managed or regulated by the Korean government. They are independently owned "for profit" organisations. It's a sad truth that many of these organisations care more about their profits each month than they do about the learning and development of their students. New hagwons are constantly popping up all over the place and have a reputation for treating teachers badly, conducting illegal practices, or just randomly closing down. Things to be aware of are:
Shady Hagwons

No Korean Co-Teacher in Classes

Less Vacation Time (I only had 5 days off)

Longer Teaching Hours

Antisocial Hours

(Most Hagwons Work Shifts of 2pm-10pm)
For every wonderful hagwon in South Korea, I would say that there are six more dodgy ones. That isn't to say that you shouldn't go down the hagwon route, but simply that you need to do a lot of research before committing to a hagwon.
If you find yourself in a situation where you are dealing with a shady hagwon that is making illegal deductions from your pay, not giving you health insurance or trying to fire you in the 11th month to avoid paying severance pay then the Korean legal system is not geared up well towards foreigners and you will find yourself having a long and arduous battle in a country that is not your own. You should also check the Korean black list and make sure that the hagwon that you are considering is not listed on there.
The Pros of Working at a Korean Public School
The biggest advantage of working at a Korean public school is that attaining a role here is organised by EPIK and the Korean government which gives you more assurance that you and your future in Korea are in safe hands.
Other benefits of teaching English in South Korea through a public school include:
More vacation days (20 days plus)

Assurance that your employer isn't shady.

Better hours

You have a Korean Co-worker to help you in the classroom.

You are provided a settlement allowance when moving to Korea
The Cons of Working at a Korean Public School
Larger class sizes – Class sizes of 30 and upwards are pretty much the norm.

Little opportunity to build relationships with your students

Little freedom to choose where you want to be based

Most contracts are in rural locations

You can only teach Elementary students.

You will be the only foreign teacher at your school
When to Apply to Teach English in Korea
The best time to apply to teach English in South Korea depends largely on which teaching route you have decided to go down. Hagwons hire pretty much all year round whereas there is a seasonal recruitment process in place for public schools.
At Korean public schools you can either start in February or September each year. If you wish to start in February, your application must be submitted by the 1st October, and if you wish to start teaching in September, your application must be submitted by the 1st April. The sooner you can apply, the better as you will have more options available. This is particularly important if you are hoping to land a job in Seoul or close to Seoul.
Where to Find Teaching Jobs in South Korea
It can be overwhelming trying to establish the best route to take for finding teaching jobs in South Korea since there are a seemingly infinite number of resources, recruitment agencies and hiring companies out there. What follows below is a comprehensive guide and run through of the most reputable and reliable recruitment agencies and government bodies to help you decipher which route is the best for you.
Finding  Jobs in South Korea
There were historically three routes that you could go down for finding public school jobs in South Korea – GEPIK, EPIK and SMOE however 2018 has seen GEPIK and EPIK merge.
I know you're thinking, what the hell do these weird synonyms even mean? So more on the various routes for finding English teaching jobs in South Korea below.
GEPIK/EPIK
GEPIK (Gyeonggi English Program in Korea) was a program that placed English Teachers in schools in Gyeonggi province (aka Seoul and its surroundings) whereas EPIK (English program in Korea) covered the remainder of the country. These two programs have now merged under the EPIK umbrella.  You can read more about this program and submit EPIK applications via the EPIK website here. If you live in a really rural part of Korea, you are entitled to an extra 100,000 won per month.
SMOE
The most sought-after public school teaching positions in South Korea fall under SMOE (The Seoul Metropolitan Office of Education). This program is slightly more competitive and so preference usually goes to those English Teachers who have prior experience. The pay runs higher for SMOE positions though this is mostly to compensate for the higher costs of living in the Korean cities where they are situated.  
Recruitment Agencies
Outside of applying for English teaching jobs directly through government bodies, there are a number of recruitment agencies that can assist you in securing teaching jobs in Korea. I have outlined some of the most reputable below:
Reach to Teach

CIEE

Say Kimchi Recruiting

Ask Now ETO

Korvia

Aclipse
Facebook Groups
Believe it or not, there are many facebook groups dedicated to teaching English in South Korea and people from schools and recruitment agencies frequently post about openings within these groups. Some to check out are:
Expat Women in Korea

Korea Teaching Job

Teaching Jobs in Korea

Teaching JOBS Korea
Useful Online Resources 
In addition to the resources outlined above, there are several useful websites that you can use when searching for a teaching job in South Korea. These websites often post teaching vacancies, however they are also useful forums for discussing queries and concerns for existing and previous teachers in South Korea.
Dave's ESL Cafe

Waygook

Reddit
A Note About Korean Recruitment Agencies
If you are searching for English teaching jobs in Korea and liaising with Korean recruitment agencies that work in conjunction with hagwons then be mindful and wary here also. Agencies receive commission when they place native teachers in schools and will often do whatever it takes to get that – i.e. if there is a role in Paju or Suwon but your heart is set on Seoul, they will tell you that there are no jobs in Seoul right now, or they will try and twist your arm into accepting a contract that you're uncertain of by persuading you that you are lucky to have it because you're underqualified, too old, yada yada yada. This is common sense really, but be mindful.
Teaching English in South Korea: The Job Interview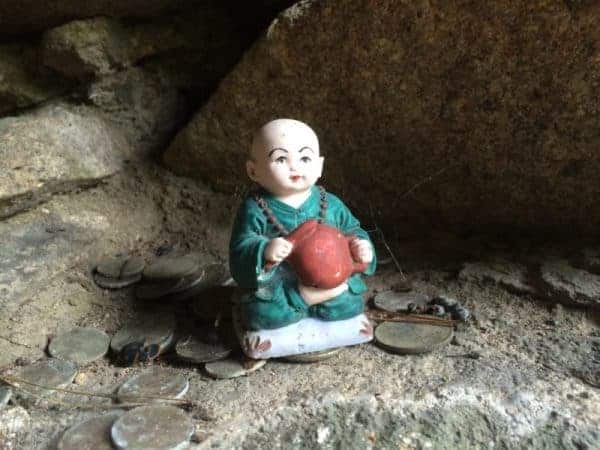 When you are being considered for a teaching job in South Korea, you will be asked to participate in a Skype interview from your home country. If you are applying to work in a public school, this interview will be conducted with someone from the government program/recruitment agency who will then place you in a school that they believe is a good fit. If you are applying for a position at a hagwon you will speak directly with someone from the school.
Expect to be asked competency style questions about your background, your education and work experience and how you would cope with a variety of hypothetical situations while teaching English in Korea. Example questions may include:
Tell us a little bit about your professional background

Why do you want to move to South Korea?

What do you know about Korean culture?

Why do you think you would be a good English Teacher?
Some of the questions may also be more specific in order to help the school get an idea of how you are likely to handle different teaching situations. For example:
How would you manage a classroom where the students have different abilities?

How would you deal with a student who was struggling?

How would you handle a naughty child that is misbehaving in the classroom?

What would you do to bring a shy student out of their shell?
Try to draw up a list of possible questions that you may be asked during the interview and draft out potential responses so you are not panicking or thinking on the spot during your interview.
At the end of the interview, you will be given the opportunity to ask some questions also. Make sure that you use this opportunity to learn more about the school where you may be teaching and show that you are genuinely interested in working there.
Accepting Your Job Offer
Congratulations! You've secured a teaching position and you are off to the land of morning calm.
Before you sign on the dotted line, make sure that you check through your contract with a fine tooth comb. As standard, Teachers in South Korea receive the below as part of their contracts:
Round trip airfare to Korea

A furnished apartment close to the school

A Pension

Healthcare

Severance Pay Upon Completion of Contract
If any of these things are missing, don't sign the contract. Even if they are there, quadruple check everything.
Make sure that there are no obscure clauses or penalties tied into the contract and make sure that you are aware of your rights in certain situations. For example, how much notice do you need to give in the event that you have to leave Korea? If you are uncertain about any aspect of your contract, I recommend posting it into the forums detailed above (Dave's ESL Cafe, Waegook or Reddit) and asking for advice from the people on there. Some members of these forums have lived in Korea for years and years and so they know what a good teaching contract looks like.
Contact the Previous Teacher
Ask for the contact details of the previous teacher at the Hagwon during the interview. You may have the opportunity to speak to a current teacher however they are very unlikely to give you a clear picture of the situation at the school when their Korean employer is sitting in the room with them, especially if they are overworked and desperate for another foreign teacher to come in.
If the school refuses to provide details of the last teacher, this should set off alarm bells. I mistakenly accepted a contract in South Korea without speaking to the previous teacher, only to discover that she had done a midnight run because of illegal conditions with her contract.
Final Considerations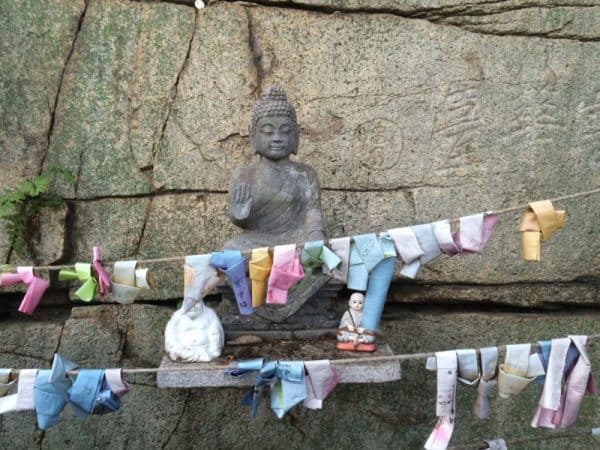 When you have a job offer from a Korean school under your belt, there is some more paperwork that needs to be sorted in order to obtain an E2 visa. This process is lengthy and varies from country to country so I won't go into too much detail here. Provided that you can provide all of the documents outlined at the beginning of this article (an apostilled copy of your Bachelor's degree and an apostilled criminal record check), you should not encounter any problems. Your health check will be conducted upon arrival in Korea. Your school/recruiter will be on hand to assist you with any questions you may have about the E2 visa process.
I hope you find this guide to finding a job teaching English in South Korea useful. If you have any questions or concerns about teaching in Korea then please don't hesitate to reach out to me. Alternatively, if you are currently teaching English in Korea and have any additional suggestions then please let me know.
Disclaimer: This article may contain affiliate links. This means that if you choose to make a purchase through the links on this site, I receive a small % of commission at no additional cost to you. This helps me to keep up with the costs of managing this site and providing you with free travel content and advice. 
---