Teaching English in South Korea is a once-in-a-lifetime opportunity that you will remember forever. This experience can be rewarding in so many ways. Not only does being an English Teacher give you the opportunity to educate and influence young minds, it is also a wonderful way to travel the world and discover a new culture.
Teaching English in South Korea
South Korea is undoubtedly one of the best choice countries for teaching English abroad. Fluency in English is extremely important for Koreans that hope to go on to university or have successful careers.
Consequently, the demand for native English speakers to teach English has never been higher. Better still? English teachers in South Korea receive some of the highest ESL salaries in the world.
Why Teach English in South Korea?
There are a number of things that may draw you to teaching English in South Korea. Perhaps you want a break from working in a corporate job, or you want to gain international experience for a long-term career in teaching. Perhaps you simply want a way to spend more time in a new country.
Whatever your reasons for wanting to teach English in Korea, the advantages of doing so are abundant.
Competitive pay


A way to save and pay off student loans


The chance to make a positive impact on the lives of young students


Healthcare and pension provided by employer


Round-trip flights to Korea covered by employer


Accommodation covered by employer


Low entry requirements


A chance to live and immerse yourself in a unique culture
This comprehensive guide aims to address any questions and concerns that you may have about teaching English in Korea. It is quite a behemoth of a post. Don't hesitate to use the Table of Contents to navigate to the most relevant sections.
Requirements for Teaching English in South Korea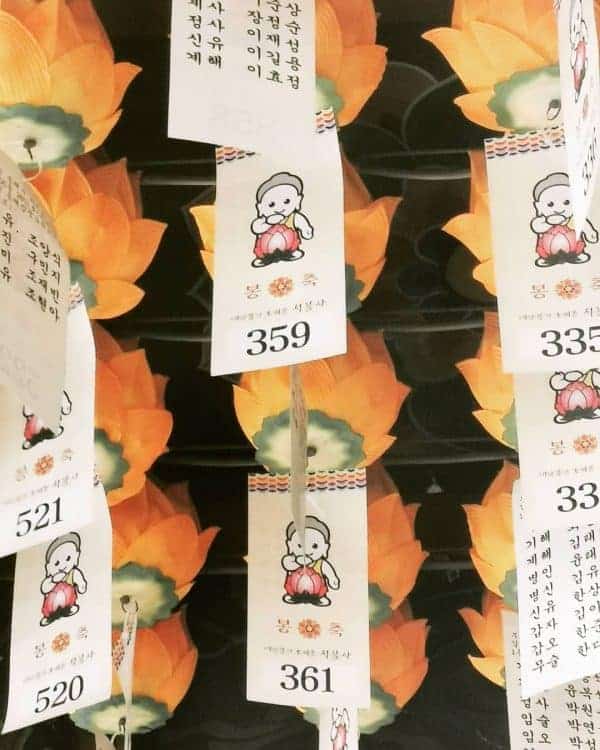 The benefits of teaching English in South Korea are pretty sweet. However you should keep in mind that there are a number of entry requirements that candidates need to meet.
Firstly, you need to be a native English speaker. Secondly, you need to have a Bachelor's degree in any discipline.
TEFL qualifications and prior teaching experience are not essential. However, they may help you in gaining more interviews and interest from schools. The demand for English teachers in South Korea is so high that you should still be able to easily secure a position without these.
The eligibility requirements for teaching English in South Korea are:
A Bachelor's degree


A valid passport


A clean criminal record


A spotless health check (conducted on arrival in Korea)


A TEFL certificate (essential for public school workers)
A Bachelor's degree is essential for teaching English in South Korea. If you do not have one, you can find several alternative countries where this is not an essential prerequisite.
Finding a Job Teaching English in South Korea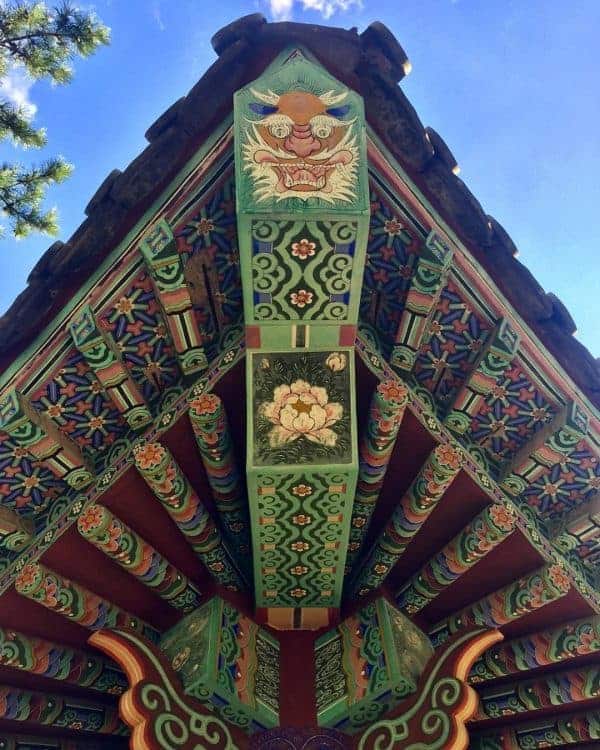 There are many factors involved when it comes to finding the perfect job in South Korea. Where do you want to teach? Would you prefer the bright lights of a Korean city like Seoul, or would you prefer to live somewhere more off-the-beaten-path like Jeonju?
Should you teach in a hagwon, or should you teach at a private school? The main things that you need to consider are discussed below.
Where to Teach English in South Korea?
There is far more to South Korea than just Seoul. However, the Korean capital attracts a large percentage of those that hope to move here to teach English.
It is not surprising really. Seoul is made up of dozens of charming districts, each of which have their own little personalities. The city has a large international population, a vibrant nightlife scene, and all of the amenities that you will need to have a comfortable life in Korea.
There are plenty of other towns and cities in Korea which are equally appealing. Large cities such as Busan, Jeonju, Daegu, and Suwon provide an excellent standard of living and are also home to many expats and English Teachers.
Many English teaching jobs, especially those secured through the EPIK program, are often in rural areas. Accepting a position in small-town Korea can provide you with a unique glimpse into Korean life and culture. However, it is likely that you may be the only "waegook" (foreigner in town).
So where is the best place to live in South Korea?
Honestly it all depends on your personal preference. However, it is advisable to do plenty of research before committing to a location. Online TEFL forums are a great place to speak to others who have been there, done that.
Where to Find Jobs in South Korea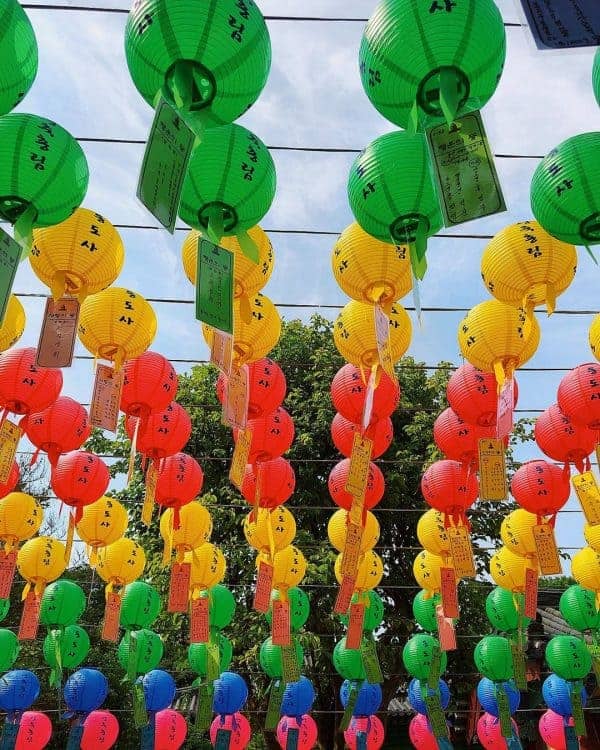 There are numerous places where you can find teaching jobs in South Korea. Firstly, there are a number of government programs and recruiters that can help you find a position.
These organisations help take a lot of stress out of the application process. Jobs are also frequently listed in Facebook groups and Forums.
GEPIK and EPIK
Historically, there were three routes that you could go down to find public school jobs in South Korea. These were GEPIK, EPIK, and SMOE. However, as of 2018, GEPIK and EPIK have merged.
GEPIK (Gyeonggi English Program in Korea) was a program that placed English Teachers in schools in the Gyeonggi province. Gyeonggi-do consists of Seoul and its surroundings.
The EPIK program covered the recruitment for public schools across the remainder of the country. These two programs have now merged under the EPIK umbrella.
You can read more about this program and submit EPIK applications via the EPIK website. You are entitled to an extra 100,000 won per month if you live in a really rural part of Korea.
SMOE
SMOE stands for the Seoul Metropolitan Office of Education. This government program recruits for the most sought-after public school teaching positions in South Korea.
SMOE is usually more competitive, and preference tends to go towards teachers who have prior experience. Additionally, salaries are often higher for SMOE positions.
Recruitment Agencies
There are a seemingly infinite number of recruitment agencies in South Korea that post teaching positions. It can be overwhelming to sort through the masses of agencies and try to decipher which ones are reputable and which are not.
The best recruitment agencies in South Korea are:
Korvia


Reach to Teach


CIEE


Say Kimchi Recruiting


Aclipse


Ask Now ETO


Hands Korea


Morgan Recruiting Services


Gone 2 Korea

It is important to note that a lot of smaller recruitment agencies will receive commission when they place teachers in roles. This is worth keeping in mind, as some places are not completely honest.
For example, they will tell you that there are no vacancies in Seoul and that you should take a position in a rural area. However the reality is that they are just trying to fill that position and get their commission.
If you find a teaching position through a small, independent agency, it is worth running it by people in Korean teaching forums and Facebook groups. That way, you can check the reputation of the agency.
Facebook Groups
Dozens of jobs are listed on ESL Facebook groups every day. There is an abundance of groups dedicated to teaching English in Korea. However, some useful ones to be aware of are:
Expat Women in Korea


Korea Teaching Job


Teaching Jobs in Korea


Teach ESL Korea


Teaching JOBS Korea


Seoul Expats


Public Jobs in Gyeonggi-do


Every Expat in Korea


Korvia GEPIK


English Teachers in South Korea
Useful Online Resources
Forums about teaching English overseas can often be a good place to find vacancies in South Korea. They are also a great source of information about the application process, what to look for in teaching contracts, schools and agencies to avoid, etc.
The best forums are:
Waygook


Dave's ESL Cafe


Reddit – Teaching in Korea Subreddit

When to Apply for Jobs in South Korea
The best time to apply to teach English in South Korea depends on whether you plan to teach in a Hagwon or a public school. Hagwons hire pretty much all year round whereas there is a seasonal recruitment process in place for public schools.
Korean public school positions start in February or September each year. If you wish to start in February, your application must be submitted by the 1st October. If you wish to start teaching in September, your application must be submitted by the 1st April.
The sooner you can apply to programs like EPIK and SMOE, the better. This is because you will have more options available as positions fill fast. This is particularly important if you are hoping to land a job in Seoul or close to Seoul.
Interviewing with Korean Schools and Hagwons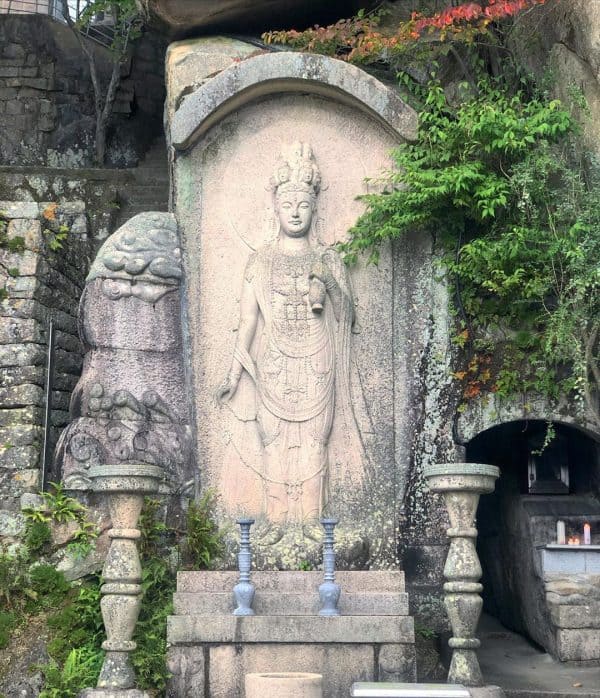 After submitting your resume and job application, interested schools will contact you for a Skype interview. If you are applying to work in a public school, this interview will be conducted with someone from the government program. They will then place you in a school that they believe is a good fit.
If you are applying for a position at a hagwon, you will speak directly with someone from the school. There is usually only one stage to the interview process. However, you may also receive a call from your recruitment agency first to help you prepare.
Competency-Style Questions
You should expect to be asked competency-style questions as part of the interview process. These could be things like:
What do you know about Korean culture?


What makes you want to move to South Korea?


Tell me about your weaknesses


Why do you think you will be a good English Teacher?
Situation Questions
You may be asked some situation-specific questions about how you would handle different scenarios in a teaching environment. For example, you may be asked:
How would you manage a classroom where the students have different abilities?


What would you do if a student was misbehaving?


What would you do if a student was struggling with their lessons?


How would you help a shy student be more confident in class?
You should prepare for a job interview in Korea in the same way as you would prepare for an interview in your own country. Think of a few hypothetical teaching scenarios and write out a list of potential questions that you may be asked.
You will be given the opportunity to ask questions at the end of your interview. Don't hesitate to ask anything you want to know about teaching English in South Korea. Use this as your opportunity to express your interest in the school, the area, the curriculum, etc.
Review Your Contract Thoroughly
Have you been offered a teaching position in South Korea? Congratulations!
You should make sure to review your contract and employment terms thoroughly before you sign on the dotted line. All teachers should receive roundtrip airfare, a furnished apartment, a pension, healthcare, and severance pay as part of their contract.
You would be surprised at how many Korean employment contracts contain illegalities, especially when it comes to hagwons. Double and triple check your contract before signing. If you are not sure what to look for, post a copy of the contract on a forum such as Reddit or Waygook.
Make sure that there are no obscure clauses or penalties in the contract. Try to ascertain what your rights are under situations. For instance, how much notice do you need to give if you have to leave Korea for any reason?
Contact the Previous Teacher
The best way to gain an idea of what teaching conditions are like at a school or a hagwon is to contact the previous teacher. You can ask for their email address or contact details when you have your interview with the school.
Why the previous teacher? Well because the current teacher is unlikely to give you a completely clear and honest view of the situation at the school.
This is especially the case if their Korea superiors are sitting in the room with them during the interview. Furthermore, the school may be understaffed and the current teachers overworked. They are desperate for another teacher to come in and relieve their workload so they are not going to be honest with you until they get you in the country.
This is something that I wish I had done before arriving at my hagwon position. The previous teacher had done a midnight run because she was treated poorly by the school. Speaking to her would have saved me from a nightmarish hagwon.
Research the School/Hagwon Online
Browse forums and the internet to see if there is any information about the place you are going to be teaching at. Make sure that your school is not detailed on any hagwon blacklist.
Writing negative reviews is actually ILLEGAL in Korea. Korean defamation laws mean that people cannot write bad things about schools and hagwons, even if they are true. If you cannot find any information when you Google the name of your school, ask around about it in forums and facebook groups.
Should I Teach at a Hagwon or a Public School?
Most people that teach English in South Korea do so at Hagwons or Public Schools. Public schools are obviously schools that are funded and managed by the Korean government. Hagwons are private academies.
The two options each have their own pros and cons. Contract deliverables, salary, and application processes are slightly different for the two types of educational institutes. It is important to research all of your options thoroughly before you make a final decision.
Pros of Working in a Korean Hagwon
Hagwons have a terrible reputation. However, you cannot tar all hagwons with one brush.
For every shady institution, there will be another that treats its teachers and students well. Do your research and you can save yourself from being another horror story.
The pros of working in a Korean hagwon can be summarised as:
Smaller class sizes


Recruitment is not seasonal and you can apply at any time


More flexibility over where you work


Easier to build relationships with students


Higher pay (sometimes)


More than one foreign English teacher in the school


Option to teach Elementary, Secondary, or High School students


Students generally have a basic understanding of English already


More jobs available
Cons of Working in a Korean Hagwon
The main disadvantage of working at a Korean Hagwon is the fact that they are not managed or regulated by the Korean government. They are independently owned "for profit" organisations.
It's a sad truth that many of these organisations care more about their profits each month than they do about the learning and development of their students. New hagwons are constantly popping up all over the place and have a reputation for treating teachers badly, conducting illegal practices, or just randomly closing down. Things to be aware of are:
Shady Hagwons


No Korean Co-Teacher in Classes


Less Vacation Time (I only had 5 days off)


Longer Teaching Hours


Antisocial Hours (Most hagwons work shifts of 2pm-10pm)


Many hagwons document their workers illegally


Hagwons that do not give healthcare


"11th hour" firings: Hagwons that fire teachers in their penultimate month to avoid giving them their severance pay.
Pros of Working in a Korean Public School
The biggest advantage of working at a Korean public school is that attaining a role here is organised by EPIK and the Korean government. This gives you more assurance that you and your future in Korea are in safe hands.
Benefits of teaching English in South Korea through a public school include:
More vacation days (20 days plus)


Assurance that your employer isn't shady


Better job security


Better hours (8am – 4pm or similar)


You have a Korean Co-worker to help you in the classroom


You are provided a settlement allowance when moving to Korea


Higher salary if you accept a position in a rural area


Sometimes provide free lunches

Cons of Working in a Korean Public School
There are disadvantages to working in Korean public schools just as there are disadvantages to working in hagwons. Some things to be mindful of are:
EPIK are cutting funding every year, reducing the number of positions available


Larger class sizes – Class sizes of 30 and upwards are pretty much the norm


Little opportunity to build relationships with your students


Little freedom to choose where you want to be based


Most contracts are in rural locations


You can only teach Elementary students


You will be the only foreign teacher at your school


Often disorganised


Many students have a poor grasp of English if they are not taking additional hagwon classes


A lot of "desk warming" and free time between classes with nothing to do

How Much Will I Get Paid in South Korea?
Salaries in South Korea vary depending on the specific school, the location, and your experience. Historically, hagwon workers were paid more than public school workers. However, that gap is quickly being closed.
The "starting salary" for teachers in Korea is usually between 2.1 and 2.3 million Korean won per month. This is on the basis that you have a degree (in any discipline) and little to no experience.
Experienced teachers can earn around 2.7 million won per month. This assumes that you have several years' worth of teaching experience under your belt.
If your contract at a school is renewed, your salary is likely to be reviewed (and hopefully increased) with each passing year.
A starting monthly salary in Korea translates to around $1,800-$2,000 per month. That may not sound all that great when you compare it to western standards. However, when you take into consideration the fact that your rent is already paid for, and you have virtually no expenses aside from food and electricity bills, that's a lot of money.
Additionally, the cost of living in Korea is far lower than the cost of living in the west. It is not too difficult to save as much as $1000 a month.
Documents Required for Your Korean Visa Application
An E2 visa is required for teaching English in Korea. There are a number of documents that you need to prepare as part of your application. It's helpful if you start this process as soon as you decide that you want to teach in Korea because this can be very time consuming.
You should start preparing your documents BEFORE you get a job offer. A lot of schools and hagwons will want to move quite quickly once you have been offered a job. The sooner all of your paperwork is sorted, the sooner you can get to Korea!
What Documents do I Need?
The process for obtaining the specific documents varies slightly depending on which country you are applying from. However, the documents required remain the same. The documents that you need for your Korean visa application are detailed below:
Copy of Degree Certificate notarised and legalised


Basic Disclosure Criminal Record Check notarised


2 x Copies of Degree Transcripts


2 x Passport Photos


Photocopy of your Passport Information Page


Health Certificate Form


Copy of Signed Contract
Copy of Degree Certificate
You need to have a photocopy of your degree certificate notarised and legalised. This is to ensure that your degree is genuine. Unfortunately, many places in Asia sell fake degree certificates so these additional checks are necessary.
The degree certificate MUST be notarised by a Solicitor or a Notary Public. Officially, your University can notarise a document for you. However, this is not sufficient and will result in the document being rejected.
Once you have had your degree certificate notarised, you need to send it to the Foreign Office for it to be legalised. Please note that official degree certificates are not accepted. It MUST be a copy.
Finding a Notary or a Lawyer
The quotations that I received for getting a document notarised wildly. They ranged from £40 a document to £150 a document.
Be sure to gather a number of quotations to ensure that you are not ripped off. UK applicants can check the Notaries Society website to find notaries and solicitors close to them.
Meeting Your Notary or Lawyer
There are a number of documents that you need to take to your appointment with your Notary/Lawyer. These are:
The original document (e.g. degree certificate)


The document copy to be notarised


A form of photo ID (Passport/Driving License)


Proof of address
Your Notary/Lawyer will review all of the documents, ensure that they are authentic, and then stamp and sign them.
Criminal Record Check
The process for obtaining a criminal record check for teaching English in Korea varies depending on your nationality. The process for British and American applicants is outlined below. Other nationalities should check their government advice for obtaining a criminal record check.
Applying for a DBS Criminal Record Check from the UK
British applicants should apply for a "DBS" check via the UK Gov website. You can scan and submit all supporting documentation online and pay the £23 application fee.
The advised lead time for receiving this back is fourteen days but mine came back in about ten.
Your criminal background check must be no older than six months old at the time of visa application.
Applying for an FBI Criminal Record Check from the USA
Applying for an FBI criminal record check can be very time consuming. This process can take as much as 14-18 weeks! Therefore, it is imperative that you apply for your CRC check as soon as possible.
The only way that you can speed up your FBI criminal record check is if you go through an FBI Channeler. American applicants should fill in the CRC application form via the FBI website.
Print out the fingerprint card and make an appointment at your local police station to have your fingerprints taken. These fingerprints then need to be taken to the US embassy and notarised before the fingerprints and application are sent to the FBI.
Degree Transcripts
You will be required to send a sealed copy of your degree transcripts to your school or hagwon. Sometimes, the Korean consulate requests a copy of these also during your visa interview. Consequently, it is prudent to get two copies.
You can simply call up your university's Academic Registry to request the transcripts. These must be sealed and the envelope needs to be stamped by the issuing university.
The specific cost may vary from university to university, country to country. My transcripts in the UK cost £15 for the first set of transcripts, and £2 for each additional set.
Get Your Documents Legalised
The final step in the process of getting your documents ready to send to Korea is getting everything "legalised". These Koreans sure are thorough, eh?
Notarisation ensures that the documents are authentic. Then, the legalisation of the document confirms the authenticity of the notary.
Getting your documents legalised in the UK is relatively straightforward. Firstly, You need to download the application form here.
Next, you need to pay the application fee and mail the form and your documents to the Foreign & Commonwealth Office. The fee is £30 per document plus courier fee.
Send Your Documents to Korea
Once you have prepared all of the documents for your E2 visa application, send them straight to your school or hagwon in South Korea. Send them recorded delivery if you can. That way you know that they will arrive safe.
Flying to Korea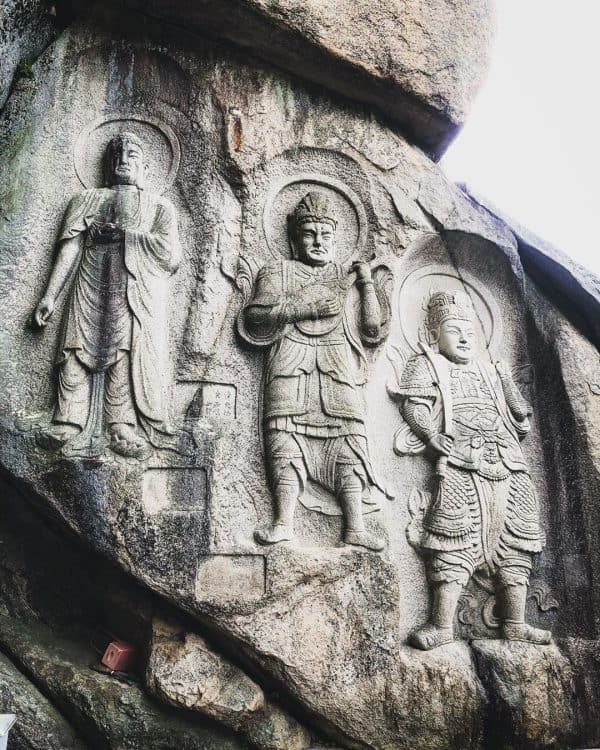 With your documents submitted and your E2 visa approved, it is time to move to Korea! The adventure begins!
Booking Your Flights
The cost of your flights to and from Korea are covered by your school or Hagwon. Some schools will purchase the tickets for you. However, others will request that you purchase the ticket and they will reimburse you upon arrival in the country.
Saving Money
It is prudent to save at least a bit of money before moving to Korea. Salaries in Korea are often paid in the middle of the following month. This means that you may be working for a month or more before you receive your first paycheck.
Settlement allowances are provided by some schools and they certainly help. However, keep in mind that you need to buy food and basics for your apartment. Not to mention, you will surely want to go shopping in Seoul, socialise with your coworkers, and experience the Korean nightlife scene during your first few weeks in the country!
Touching Down in South Korea
The majority of schools and hagwons will organise for someone to greet you at the airport. More than likely you will be flying into Seoul Incheon International Airport. Alternatively, you may be provided with tickets and instructions to travel to a certain place where a coworker will meet you.
Arriving at your Apartment
Most schools and hagwons in South Korea house their employees in "officetel" apartments. These are small, studio-style apartments that are usually located just a short distance away from the place where you are going to be teaching.
Your apartment will be decorated with basic furnishings – a bed, a table, kitchen equipment, some shelving, etc. There may be a few extras if the previous teacher left a few bits and pieces behind. However, you will have to buy mostly everything yourself.
Daiso is a great store for getting cheap Korean homeware items. They sell pretty much everything but the kitchen sink! You can get all of your cutlery, plates, cleaning items, home accessories, etc at Daiso.
Larger supermarkets and department stores like Home Plus are a great place to buy duvets and furnishings for your apartment. Most schools and hagwons will leave a little welcome box in your new apartment to help get you settled on your first night. For example, my hagwon left a little box containing packs of rice, instant noodles, juices, etc.
Your Korean apartment may have a few things that you are not used to. These small studios usually have tiny bathrooms where the shower is located over the toilet. You will get used to it eventually!
It gets very cold during the winter months in Korea and very hot in the summer. Your room will be equipped with air conditioning and ondal-style heating.
Ondal is underfloor heating that is incredibly cosy. After a while you will be wishing that every country had ondal heating!
Getting the Healthcheck
Passing a health check and ensuring that you do not have any contagious diseases is the final part of your E2 visa application process. This has to be done within the first few days of arriving in Korea.
Your health check includes a drug test so keep that in mind. Your school or hagwon will help you organise your health check, and somebody will probably accompany you to the hospital.
The health check may sound intimidating. However, it consists of basic examinations that you have probably had a million times before in your home country. For example, you will have a brief dental check up, a blood test, an eye test, a urine test, and a chest x-ray.
Receiving an Alien Registration Card
An Alien Registration Card is required by everyone who stays in Korea for more than 90 days. This is needed in order to get a Korean phone plan, a wifi connection, and a credit card.
You need to make an appointment at your local immigration office to collect this. Your school will probably help you with making the appointment.
The appointment with immigration is very straight forward. This is literally just a matter of handing over some documents (including the sealed health check results). You then need to wait a couple of weeks for your ARC to be mailed back to you.
Starting Work
How quickly you start work after arriving in Korea depends on your school. I worked at a hagwon in Suwon. I arrived on Saturday night and I was at work on Monday morning!
Some of my international colleagues started the day after their flight to Korea. Public schools usually give you a little more time to get acclimated and get over your jet lag, etc. It is likely that the first few days or weeks of your time in Korea will be spent observing other teachers' classes and training, as opposed to teaching right away.
Frequently Asked Questions About Teaching English in Korea
Should I Take a TEFL?
A TEFL is an essential requirement for teaching English at a Korean public school. It is not a necessity for teaching at a hagwon. However a TEFL can help you to learn important skills that will aid you in the classroom.
A TEFL qualification breaks down the English language and helps you to understand it from the perspective of a foreign speaker. Furthermore, it teaches you useful tips and tricks on lesson planning and classroom management.
I took a 140 hour TEFL through ITTT (International TEFL and TESOL Training) prior to moving to Korea. Although I wasn't completely prepared when I first walked into the classroom and saw a dozen hyperactive kids running in, it helped me a lot.
There are so many TEFL courses out there. It can be difficult to identify the reputable ones from the sketchy.
ITTT is a globally renowned name in the TEFL industry. When you mention their name to schools and recruiters, they will instantly recognise and know it to be a qualification worth its salt.
Furthermore, ITTT is giving High Heels and a Backpack readers a 20% discount off their TEFL courses. Click here to make an inquiry.
How Important is Teaching Experience?
Prior teaching experience will help you stand out from the crowd of applicants. However it is by no means essential.
Many people that move to Korea to teach English are recent university graduates. The main advantage of having prior experience is that it helps you to gain a slightly higher salary than the usual 2.1 million won monthly starter.
If you have any prior education of working with children – be it as a babysitter, an au pair, or volunteering in a nursery, go ahead and mention it at your Korean job interview. It will help to show your interviewers that you are good around children!
Is British or American English Preferred?
Korean schools and hagwons teach American English – in both written English and spoken pronunciation. For example, color not colour, honor not honour. As such, a lot of places prefer applicants with American accents.
I am British and although some of the schools I interviewed with wanted American applicants, many were happy to hire Brits, and people from other English-speaking countries. My colleagues came from Canada, America, South Africa, and Ireland. We had a broad range of accents. Don't worry about this too much.
Do I Have to be a Native English Speaker?
You MUST be a native English speaker if you wish to teach at a public school in South Korea. Furthermore, you have to be able to provide a government-issued ID and passport from this country.
Applicants from Australia, Canada, Ireland (North and South), England, Wales, Scotland, New Zealand, Nigeria, South Africa, The USA, and other countries where English is the first language are eligible to teach English in South Korea.
Do I Need to Learn Korean Before Moving to Korea?
It is not essential to learn Korean before moving to South Korea. Afterall, the purpose of being an ESL Teacher is that you communicate with your students in English at all times and immerse them in an English-only environment.
However, learning a handful of Korean words and phrases will help you to adapt into your new country. A few basics such as ordering food, asking for directions, and introducing yourself will go a long way.
The Korean alphabet (hangul) is much easier to learn than you may imagine. This is because the alphabet is phonetic. It is significantly easier to pick up as compared to other Asian languages such as Mandarin or Japanese.
Resources for Learning Korean
There are tons of resources, youtube videos, and apps out there that are designed to help you learn Korean. However, Korean Class 101 is one of the most useful and comprehensive.
Korean 101 sends their subscribers a daily email with a Korean word of the day. They also offer a variety of different resources such as vocabulary tests, videos that help with pronunciation, conversation transcripts, etc.
Beeline Korean, and Talk to Me in Korean are two other very useful resources. Talk to Me in Korean is completely free to use and they have a bunch of downloadable PDFs and activities which are pretty helpful.
Beeline Korean and Korean 101 both have subscription fees. However they are well worth it. Chances are that you will not need to pay for these services long-term once you have picked up a few Korean basics. You should also pick up a helpful phrasebook and a Korean dictionary to take with you to Korea.
How Do I Go About Lesson Planning?
Every school or hagwon is different in their approach to lesson planning. Some schools may provide you with detailed plans that need to be followed exactly. However others will simply give you a brief curriculum and leave the responsibility with you entirely.
I worked at Lykeion Language Forum. My hagwon supplied teachers with textbooks and we had to teach certain pages on certain dates. However, we were given the flexibility to teach this material how we saw fit.
There was a lot of lesson planning involved, creating printouts, thinking of fun and interactive ways to deliver the material, etc. Your TEFL qualification will help you learn techniques for lesson planning. However there are also lots of helpful resources online.
Many Teachers upload their lesson plans, handouts, and ideas to the Waygook forum. This can be a good source of information.
Korean Public Holidays
Most schools and hagwons close on certain Korean public holidays. However, you should note that some hagwons do plan additional activities and classes on weekends and holidays occasionally.
The Korean calendar follows very different holidays to what you may be used to. Christmas is not really celebrated in Korea. In my case, I did not have any days off at Christmas.
Chuseok is one of the most important Korean holidays. This takes place every autumn and you will have between 3-6 days off during this time. New Year and Lunar New Year are two other notable holidays.
Korean holidays provide you with a good opportunity to take day trips from Seoul or travel around Korea. However, you should book your travels in advance as these occasions see thousands of Koreans travel across the country to visit relatives. Consequently, bus and train tickets can sell out quickly.
My Experience Teaching English in South Korea
I did not have the best experience teaching at a hagwon in South Korea. That is part of the reason I felt inspired to write such a comprehensive guide about teaching English in Korea. I don't want other people to fall into the same trap that I did.
I was so eager to get to Korea, leave my corporate job and start teaching that I made a lot of silly mistakes. For instance, I took the first job I was offered. I did not check the contract thoroughly enough, and I later noticed that there were many illegalities within it.
I thought that my contract was standard for teaching in Korea but it wasn't. If I had simply posted a copy of it in a forum like Reddit or Waygook, I would have received some valuable insight on what to look for.
A Cautionary Tale
My employer (Lykeion Language Forum in Suwon) treated their foreign teachers terribly. They made illegal deductions to the teacher's salaries and did not provide us with healthcare or pensions.
We had only 5 days of vacation a year. I got incredibly sick with norovirus once and my school would not allow me to take a day off, despite the fact that I had a doctor's note and I was projectile vomiting like the exorcist.
One of my colleagues' fathers' passed away. The school made it incredibly difficult for him to leave and stole most of his final paycheck. Since I have left, there have been reports of abuse.
My students were absolutely wonderful. I taught approximately 25 hours of classes a week, and my students were aged between 7 and 14. They were the highlight of my time in Korea.
Korea is a fabulous country filled with many wonderful, thoughtful people. It is also incredibly safe – even solo females in Korea do not need to feel uncomfortable.
I am sure that you will have a wonderful time. Just learn from my mistakes and don't make the same mistakes I did.
Parting Words
There is a lot to think about when you are planning on moving to Korea to teach English. However, hopefully you find this more exciting than stressful! People often speak about the decrease in job positions. However you should not let that deter you. With a little patience and optimism, I'm sure you will find a teaching role that you love.
Do you have any further questions about teaching English in South Korea? Please don't hesitate to contact me. I spent two years living and teaching in Korea. I am happy to assist with any queries that you may have. Safe travels! Annyeonghaseyo! Melissa xo
Disclaimer: This post may contain affiliate links. This means that I may receive a small amount of commission if you choose to make a purchase through some of the links on this page. This is charged at no additional cost to you. Thank you.
---