Finding the best facial in Korea, the best spas in Seoul and the best beauty treatments in Seoul is easy with this comprehensive guide.
Seoul is the self-proclaimed "beauty capital of the world". It is virtually impossible to walk far before passing a salon, spa, or beauty parlor of some kind.
Meanwhile, cosmetic stores and nail bars occupy virtually every street corner. If you are spending any amount of time exploring the Korean capital and embarking on a Seoul travel itinerary, you may want to treat yourself to a facial or some indulgent spa therapy at the end of a long day's sightseeing.
The Seoul Beauty Industry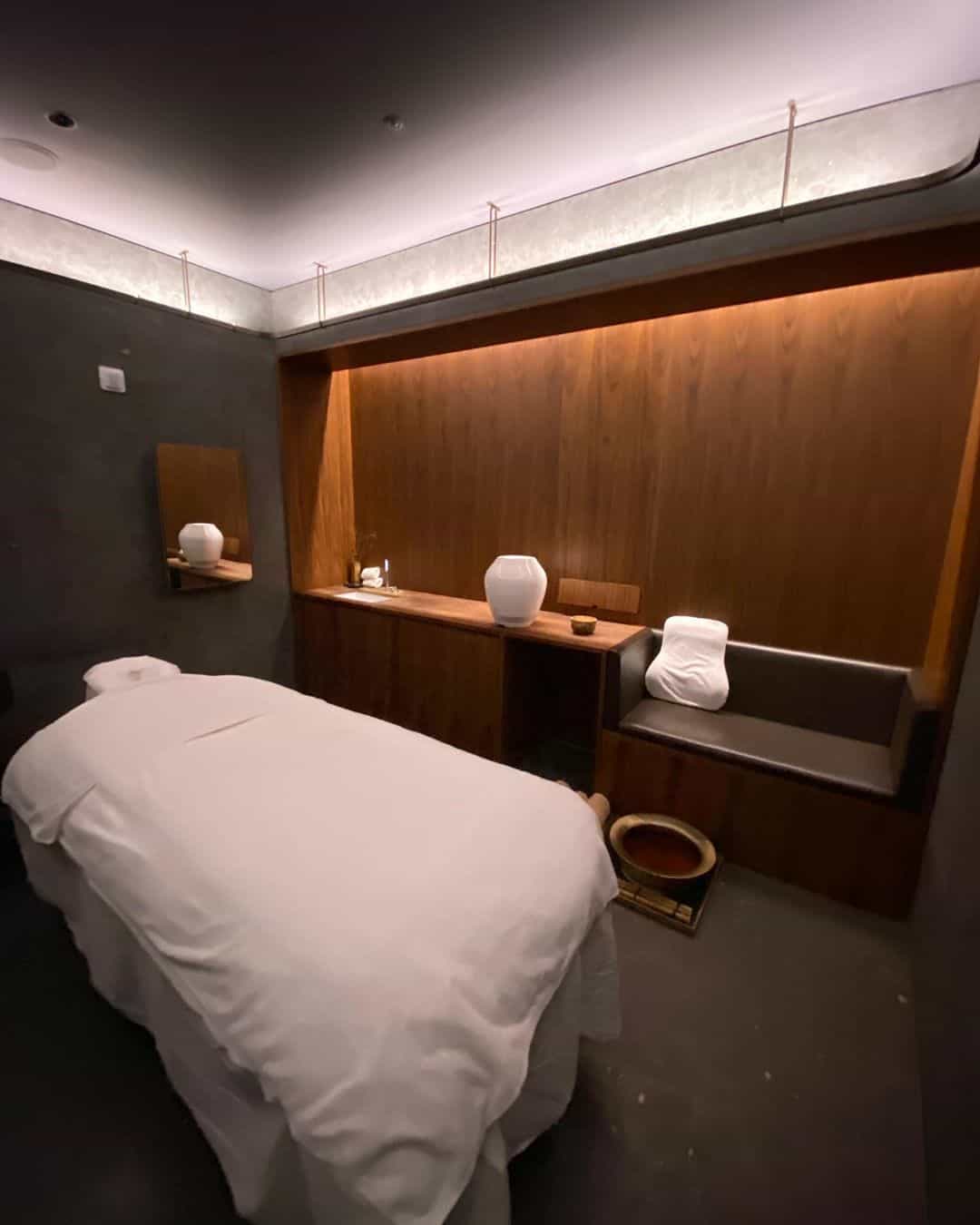 In 2018, the South Korean beauty industry was estimated to have a value of more than $13.1 billion. The Korean cosmetic industry is more than 10 years ahead of its American, European, and Western counterparts.
Because taking care of your appearance is such an ingrained part of Korean culture, consumers spend millions every year investing in skincare products, cosmetic items, and dermatological procedures.
Korean cosmetic companies are constantly researching and developing new products to stay ahead of their competitors. The best part about visiting Seoul as a beauty tourist? Spas, beauty parlors are abundant. Rates are much more competitive here than elsewhere around the world.
The Best Beauty Treatments in Seoul
This guide to the best beauty treatments in Seoul is fairly comprehensive. Feel free to use the Table of Contents to navigate to the relevant sections.
This guide is updated regularly to ensure that it covers the hottest spots in town. It was last updated in April 2022. It covers: 
The Best Spas in Seoul


Best Jimjilbangs in Seoul


The Best Nail Salons in Seoul


Best Skin Clinics in Seoul


The Best Makeup Artists in Seoul 
Best Spas in Seoul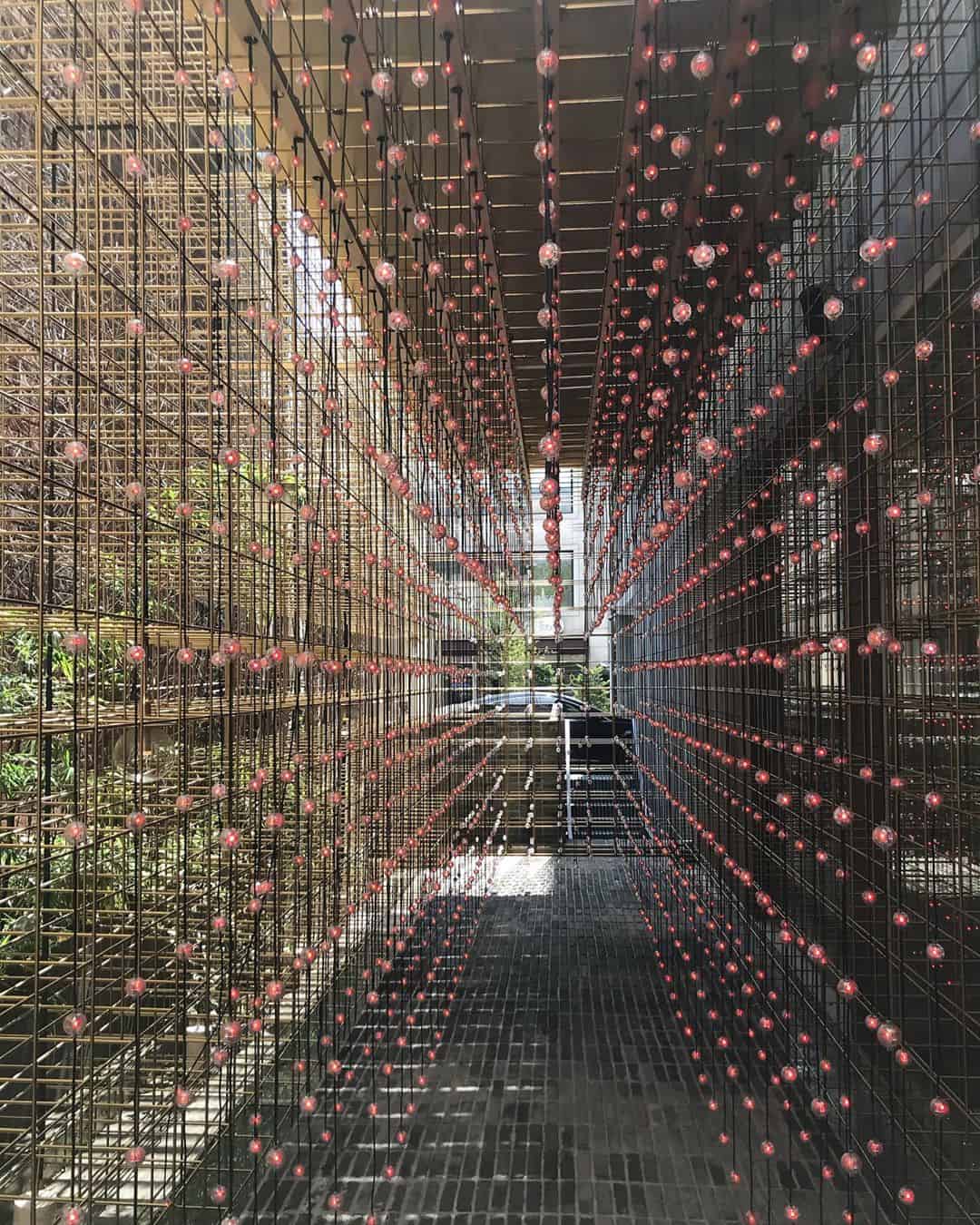 When looking for the best spas in Seoul, it is important to note that there are two distinctly different types of "spa" establishments in Korea.
Koreans often use the word "spa" to describe jimjilbangs. Jimjilbangs are Korean bathhouses that are comparable to Turkish baths.
Jimjilbangs do offer treatment packages such as massages, facials, body wraps, etc. However, they have more of a "one size fits all" approach when it comes to facials, skin treatments, etc.
Day spas in Seoul are more comparable to western-style spas. There is an abundance of places around the city where you can be treated by expert estheticians.
The Gangnam, Sinsa, and Apgujeong areas are particularly renowned for their excellent spa facilities. The best spas in Seoul range from those places that are beloved by K-Pop stars and celebrities, to more humble spots where you can get affordable facials in Seoul.
Shangpree Spa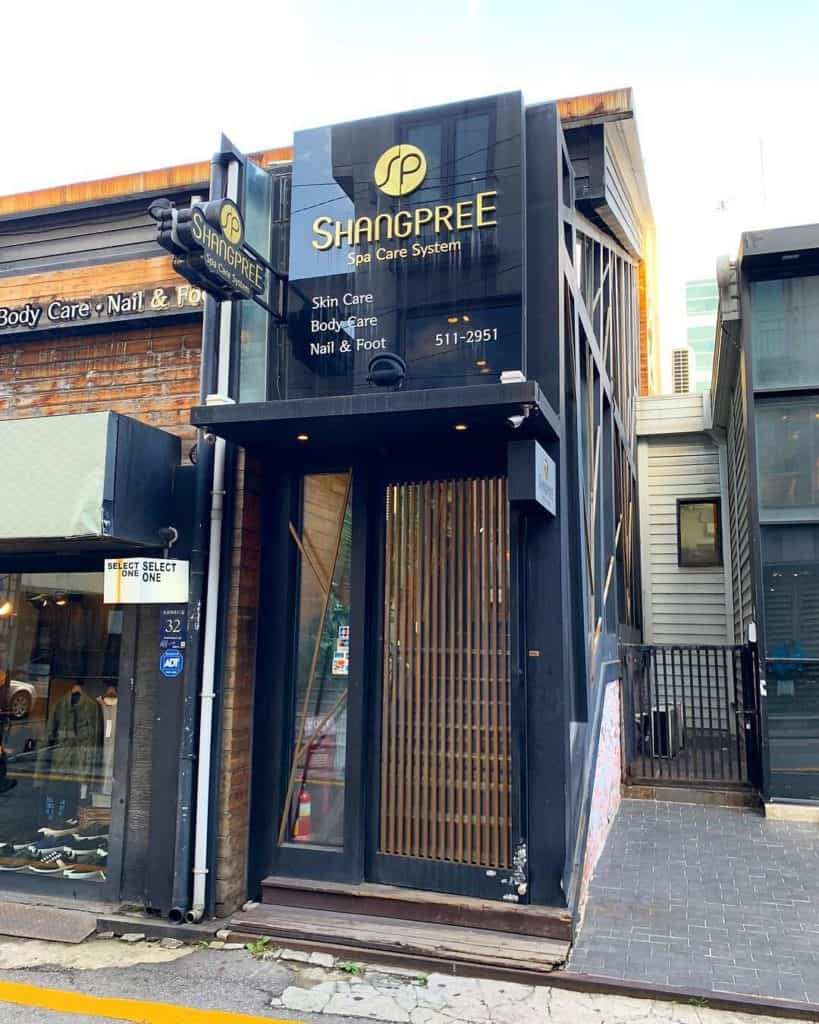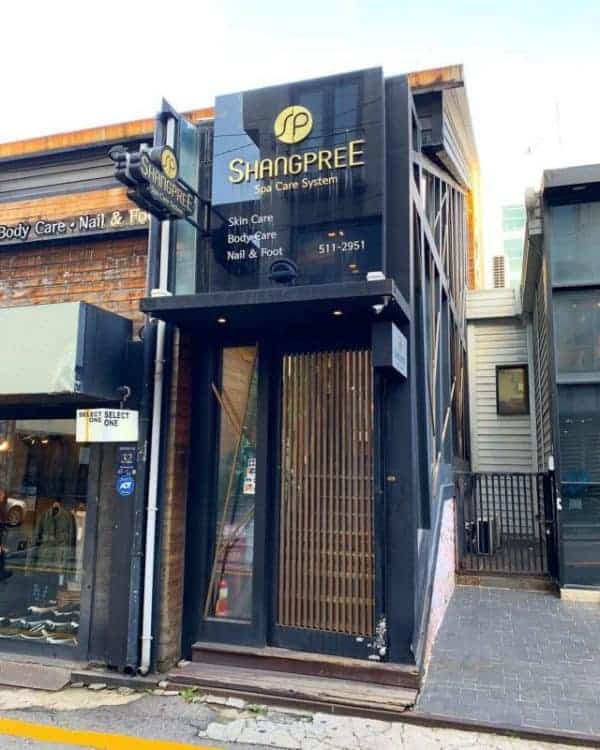 Where: 655-17 Sinsa-dong, Gangnam-gu
Shangpree Spa is undoubtedly one of the best spas in Seoul. It is recommended by the likes of Vogue, Conde Nast, Forbes, and The New York Times.
K-Pop stars cite Shangpree as their go-to place for facials and beauty treatments. You can see their photos, signatures, and notes of thanks hanging in the reception area.
Each Shangpree customer is treated like Royalty throughout their time at the spa. You will be greeted with tea and snacks, and your own private dressing room.
One of Shangpree's expert Estheticians will have a quick pre-treatment consultation with you. Next, they will formulate a skin or body mask that is best suited to your skin type.
Shangpree Spa's S-Power and S-Energy packages are widely regarded as being the best facials in Seoul. All of the Shangpree estheticians undergo extensive training.
They must study for three years before they are even allowed to touch a client's skin. Rest assured, you are in good hands.
Banyan Tree Hotel & Spa
Where: 60 Jangchungdan-ro, Jangchung-dong, Jung-gu
The Banyan tree Spa Seoul is encapsulated within the scenic grounds of its namesake hotel. It is perched on the slopes of Mount Namsan. The hotel and spa are surrounded by dense forests and pristine nature.
This is one of the best spas in Seoul if you are looking for ambiance. The Banyan Tree is an oasis in the heart of one of Asia's biggest megacities.
The Banyan brand originated in Singapore in 1994. Today, it is known globally as a sophisticated name in spa therapy.
The treatments available at Banyan Tree blend the best aspects of various Asian cultures. For instance, they combine Thai massage techniques with traditional, natural Korean ingredients.
For the ultimate indulgence, it is possible to stay overnight at the Banyan tree hotel. The hotel regularly offers package incentives where you can combine the room rate with a beauty package. 
Rooms at the Banyan Tree Seoul include private indoor relaxation pools. After your treatment, relax by the Banyan Tree's outdoor pool. This is one of the hottest places to see and be seen in Seoul. Sip champagne as you relax beneath your private cabana and revel in the scenery of Mount Namsan.
Sulwhasoo Spa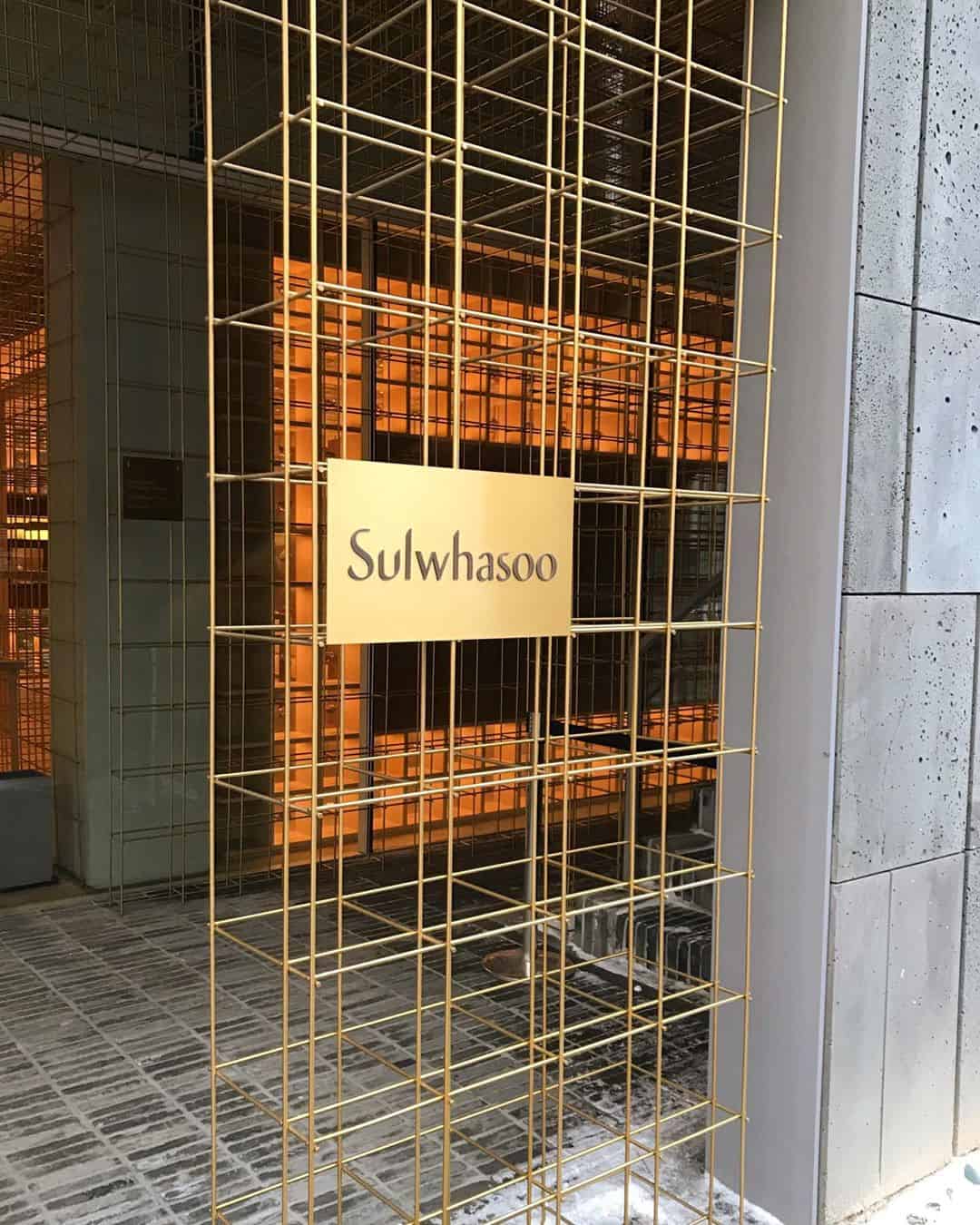 Where: 18 Dosan-daero 45-gil, Sinsa-dong, Gangnam-gu
Sulwhasoo Spa has been a respected name in luxury Asian skincare for years. Sulwhasoo branches are scattered across Korea. However, the brand's flagship store is set in the heart of glamorous Gangnam.
The treatments on offer at Sulwhasoo blend traditional Asian ingredients with Western technology. iI is the perfect blend of East meets West. Not to mention, a fabulous introduction to the world of Asian skincare.
Sulwhasoo Spa has an extensive treatment menu that enables you to select treatments based on their focus. For example, facials that focus on anti-aging, de-stressing, dry skin, etc. Without a shadow of a doubt, the Sulwhasoo Spa is one of the very best spas in Seoul.
Whoo Spa Seoul
Where: Hakdong-ro 21-gil, 52, 2, Gangnam-gu, Nonhyeon-dong
The Whoo Spa is another celebrity favourite. It is located in the glitzy Gangnam district of southern Seoul.
There are countless beauty treatments available at the Whoo Spa. Facials, body masks, massage treatments, pore treatments, and various other specialist beauty treatments are available here. This makes the Whoo Spa a perfect choice for a girly day out.
Better still? This is one of the best places for affordable facials in Seoul.
The Whoo currently offers an exclusive spa package that includes a facial, back and shoulder massage at a discounted rate. You can find out more about this offer here. 
Like Shangpree, the Whoo Spa demonstrates the very best in Korean hospitality. Firstly, the staff will greet you with snacks and refreshments. Next, they will provide you with a one-on-one consultation before commencing your treatment.
K Spa, Seoul (압구정 케이스파) 
Where: Apgujeong-ro 50-gil, 18 Corcomo Building, 4F Gangnam-gu, Seoul
The K Spa in Gangnam is one of the very best places for affordable facials in Seoul. This is great if you are travelling on a budget, or you want to indulge in a high-quality Korean facial without spending the earth. 
You can easily pay as much as 130,000 KRW ($130) at spas like Shangpree. However, the K Spa offers treatments that start from 65,000 KRW ($65).
Best of all, the K Spa offers affordable facials in Seoul without scrimping on the quality or atmosphere. Clients are treated in private treatment rooms and a peaceful setting where they can relax. 
Spa 1899 
Where: Hotel Skypark Central B1F, 16, Myeongdong 9-gil, Jung-gu, Seoul, Korea
Spa 1899 is a specialist Seoul spa. It is known for its red ginseng treatments.
The spa has developed its own special ingredients and technology. It utilises natural ingredients that include a special six-year-aged ginseng.
Red ginseng is said to combat the signs of aging, fine lines, and wrinkles. It maintains the skin's elasticity and aids in extending the lifespan of skin cells. 
An array of ginseng treatment packages are available at Spa 1899. There is a branch in both Myeongdong and Gangnam. It is recommended to make an appointment reservation in advance.
Best Jimjilbangs in Seoul
Visiting a jimjilbang is one of the most uniquely Korean experiences that you can have. This should be high on your list of things to do in Seoul.
A jimjilbang is a traditional Korean bathhouse that is comparable to the Turkish hammam. Jimjilbangs are gender-segregate. They contain several treatment rooms and facilities that can be enjoyed with just one entrance fee.
Most jimjilbangs offer saunas, herb-infused baths, ice rooms, and the ability to book a Korean body scrub. The larger facilities also contain entertainment complexes, restaurants, and the ability to stay overnight.
Spa Lei
Where: 8-22, Jamwon-dong, Seocho-gu, Seoul
Spa Lei is a luxurious, women's-only facility. It is one of the smaller jimjilbangs in Seoul. 
It boasts a couple of saunas and five baths of various temperatures. Local women will tell you that if you enter the baths in a certain sequence, it can aid with weight loss!
Entrance to Spa Lei and eight hours' worth of access to its pools, saunas, and communal areas cost just 13,000 KRW ($13). Spa Lei is a great place for affordable facials in Seoul. However, it should be noted that the jimjilbang uses a general face mask recipe rather than something that is specifically developed for your skin type. 
You can purchase treatment packages at Spa Lei that include access to all facilities, a Korean body scrub, a face mask, and a body mask. Prices start from around 100,000 KRW. 
Spa Lei can be found in the heart of charming Sinsa-dong. This is a perfect location for enjoying a trip to the jimjilbang as part of a wider girly day out. Chic restaurants, upscale boutique stores, and quirky coffee places line the leafy promenades of Sinsa-dong.
Siloam Sauna
Where: 49 Jungnim-ro, Jungnim-dong, Jung-gu, Seoul
The Siloam Sauna does not look like much from the outside. However, don't be fooled: This is one of the best spas in Seoul.
The saunas at Siloam go far and beyond the traditional sauna concept. They use a number of ingredients and treatment methods that are praised for their healing attributes.
The charcoal room is a great place to start your treatment. It is known for its oxygenating and purifying properties. An equally worthwhile part of the spa is the Jade room which is said to assist with arthritis.
Siloam Sauna blends traditional eastern ingredients with modern methods. Once you've had your fill of sauna hopping, head to one of the heated medicinal baths and soak your cares away.
Dragon Hill Spa
Where: 40 Hangang-daero 21na-gil, Hangangno 3(sam)-ga, Yongsan-gu, Seoul
Dragon Hill Spa is the largest jimjilbang in Seoul. The complex sprawls across several floors, encompassing multiple baths, treatment rooms, and an expansive entertainment complex featuring a cinema, and even a horseback riding simulator!
The Dragon Hill Spa is very popular among western ex-pats and tourists. As such, it could be a good choice for first-timers. The staff here are accustomed to dealing with westerners and speak good English. However, it also becomes very crowded on weekends and is not necessarily the best jimjilbang in town.
You don't need a reservation to visit Dragon Hill Spa. However, it is worth checking the spa website in advance of your visit. Dragon Hill often offers deals and promotional packages so that you don't have to break the bank.
LK Spa
Where: 131 Eulji-ro, Euljiro 3(sam)-ga, Jung-gu, Seoul
Seoul's LK Spa is conveniently located in the heart of the city's main shopping districts. It is situated close to Myeongdong and Dongdaemun. This is a great place to relax and unwind after a long day of browsing Korean markets and malls.
The spa is spread over two floors and contains three different sauna rooms. The temperatures in these rooms range between 50 and 100 degrees Celsius.
You will also find several hot spring baths at the LK Spa. They are infused with jasmine, red wine, and ginseng. These herbal baths are designed to repair aches, pains, and simple ailments.
Hwanggeum Sauna
Where: B1, 19-27, Myeongdong 10-Gil, Jung-gu, Seoul
Hwanggeum Sauna is a traditional bathhouse in the heart of Seoul's Myeongdong district. The spa boasts a variety of saunas and thermal baths. However, the thing that makes Hwanggeum stand out from the crowd is its facial treatments. 
Treat yourself to one of the packages on offer at Hwanggeum Sauna. You will be able to choose from a selection of face masks, each of which offers different skin benefits.
The collagen mask offers anti-wrinkle skin treatment, the pearl mask offers silky skin, and the chocolate mask boosts anti-aging. Oil massages, body scrubs, hair washing, and body masks are also on the treatment menu.
The Best Nail Salons in Seoul
Getting your nails done can be an integral part of your routine when you are preparing to enjoy a night out on the town, or an exquisite meal at a nice Seoul restaurant.
Frustratingly, it can be very difficult to make an appointment at a Seoul Nail Salon. Reservations are usually required, and many of the "best" nail salons in Seoul get booked up. Pair this with the fact that many places do not have English-speaking staff and getting a nail appointment in Seoul can cause a great headache!
If you want to find a good nail salon in Seoul, I would recommend heading over to Sinsa-Dong (Garosugil station) or Gangnam station. There are nail parlours on every other street here. You will be met with plenty of options that offer elegant and tasteful manicures and pedicures at decent rates.
For something with a little extra pizzazz, check out Unistella. A selection of the best nail salons in Seoul is discussed below.
Unistella
Where: 19th Street, Gangnam-gu, Seoul
Unistella Nail Salon is a place that has taken the fashion world by storm. It is managed by Eun Kyung Park and is the go-to place for catwalk-style nails. Nail designs here are truly a work of art within themselves.
Unistella is famed for starting the "glass nails" trend. This method sees tiny shards of cellophane applied to nails to make them look like broken glass.
Many of Park's designs are eccentric, unusual, and 3D. You can expect to pay upwards of $100 for a manicure here. However, you will know that you are getting the very best in town.
There is often a waitlist to get an appointment at Unistella. It is advisable to reach out to the salon a few weeks in advance of your intended manicure/pedicure date. You may even wish to reach out to the salon by email if you are travelling to Seoul from another country.
OU Nail Salon
The OU Nail Salon in Hongdae is a high, quality, and affordable nail salon in Seoul's Hongdae district. The salon is just a five-minute walk away from the bustling Hongik University station. 
This is a busy area lined with restaurants, coffee shops, shopping, and nightlife options. You will find plenty to do in Hongdae before and after your appointment.
The OU Nail Salon is operated by some of the very best beauticians in Seoul. They offer both basic mani/pedis and gel treatments.
Treatments at the OU Nail Salon start from just 15,000 KRW. This salon is one of just a few in Seoul that offers an easy online booking system. Click here to make a reservation or check the salon's availability over the coming weeks. 
Dashing Diva 
Where: 642-20 1층, Sinsa-dong,Gangnam-gu, Seoul
Dashing Diva is a Koran nail brand that stocks press-on nails and nail care products at various department stores across Korea. However, they also have a luxury salon situated in elegant Apgujeong Rodeo.
Dashing Diva offers both traditional and gel manicures and pedicures. The treatment menus are available in both English and Korean, and most of the staff speak a good level of English.
Manicures here start from 20,000 KRW ($20). Gel manicures start from 50,000 KRW. This errs on the more expensive end. However you pay for what you get, and this is one of the best nail salons in Seoul
The Best Skin Clinics in Seoul
The secret behind many Korean people's impeccable skin is their skincare routine. Koreans take care of their skin and use several, hydrating moisturisers from a young age. The beauty culture here places focus on taking care of your own skin, rather than applying layers of foundation or makeup.
Korean women often pay regular visits to their local Dermatologists or Skin Clinics in order to take the very best care of their complexions. There are many non-surgical, non-invasive Korean skin treatment options available.
You will find something to suit your skin concerns regardless of the specifics of it or the severity. Korean Dermatologists offer treatments to target a range of skin problems – from severe acne scarring and skin resurfacing, to simple brightening procedures.
It can be difficult and overwhelming to try and find the best skin clinics in Seoul. After all, it feels like there are almost an unlimited number of options. 
The Korean beauty search tool "What Clinic" is a helpful website to enable you to search for skin clinics by treatments, reviews, and neighbourhoods. A selection of reputable options in Seoul is discussed below for your consideration.
Teng Teng
Where: Bongcheon-dong, Gwanak-gu, Seoul
Teng Teng is an acclaimed Seoul skin care clinic that is managed by esteemed Dr. Julius Jon. The clinic has an excellent reputation and an impressive list of recommendations from celebrities and leading media publications across the globe.
It can be intimidating to book skin treatments overseas. As such, it is reassuring that the team at Teng Teng is all extremely proficient in English. The clinic offers many non-surgical procedures, including Fraxel laser treatment.
The Dream Medical Clinic
Where: 603-2 Sinsa-dong, Gangnam-gu, Seoul
The Dream Medical Clinic is one of the leading names in Korean plastic surgery. They also offer a range of non-invasive, non-surgical procedures.
Radiance shots (micro shots of hyaluronic acid), laser treatment, and facials tailor-made for each skin ailment are just a few of those procedures which are popular at Dream. These types of non-invasive procedures equate to minimal recovery time.
The Dream Medical Clinic also offers a range of luxe after-care products to continue to care for the skin after the treatment has been carried out. It is advisable to contact the clinic in advance for a consultation.
The Best Make-Up Artists in Seoul
If you are looking to get a makeover, there is no better place to glam up or reinvent your look than in Seoul. Whether you're attending a black-tie event, or you simply want a little pick me up to brighten your week, nothing makes you feel like a million bucks more than visiting a celebrity makeup artist.
There are a plethora of makeup services available in Seoul. You can book yourself in for a makeover by a celebrity makeup artist, reserve a more affordable makeover at a local beauty salon, or take a class that teaches you how to apply makeup like your favourite K-Pop Stars.
Kowon Beauty
Where: 14 Eonju-ro 165-gil, Apgujeong-dong, Gangnam-gu
Kowon Beauty is a Sinsa makeup studio managed by veteran Korean makeup artist Kowonhye. The studio provides you with insider insight into Hallyu celebrity beauty secrets. Your treatment will leave you with that glowing glass skin look that is oh so uniquely Korean.
You can opt for "day makeup" if you prefer a more natural look. You can also request a tutorial lesson if you feel that you want a look that you can recreate at home and you are not a dab-hand with a makeup brush yet.
Jenny House
Where: 93-10 Cheongdam-dong, Gangnam-gu
Jenny House is an incredibly lavish and decadent makeup studio in the heart of Gangnam, Seoul. The premises boast elaborate golden walls, glittering chandeliers, and exquisite marble floors. This is definitely what you would expect for a makeup studio that is adored by K-Pop royalty like Song Ji-Hyo and Han Ji-Man.
A makeover at Jenny House puts you in the spotlight and enables you to work with make-up artists to uncover looks that accentuate your beauty. Your Korean stylist will be teaching you the tips and tricks as you go so that you can easily replicate the look again in the future. Additional information on Jenny House makeovers can be found here. 
Parting Words 
Treating yourself to a trip to one of the best spas in Seoul is a great way to indulge during your South Korea itinerary. Whichever beauty treatments you opt for, you will leave feeling renewed and rejuvenated. More than likely, you will also leave Korea having gained some new favourite skin and beauty products.
Do you have any additional questions about finding affordable facials in Seoul, finding the best spas in Seoul, or anything else related to planning your trip to Korea? I spent two years living in the Korean capital.
Please don't hesitate to reach out to me if you need anything. Safe travels!
Annyeonghaseyo! Melissa xo
---