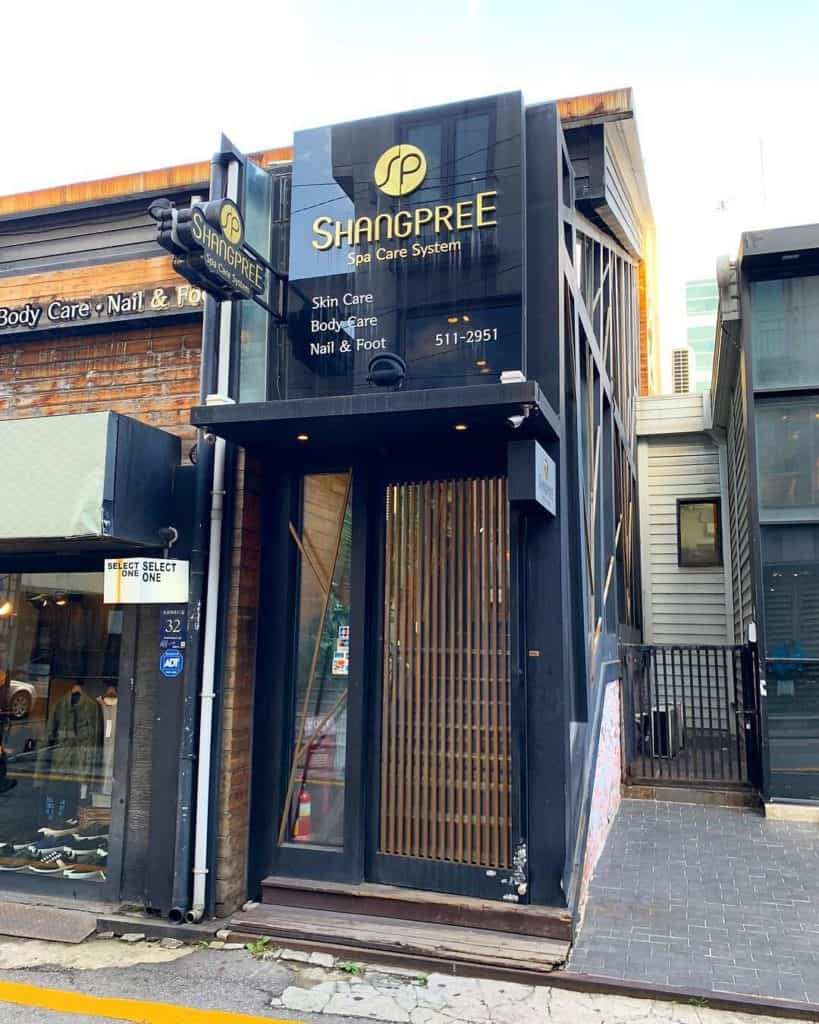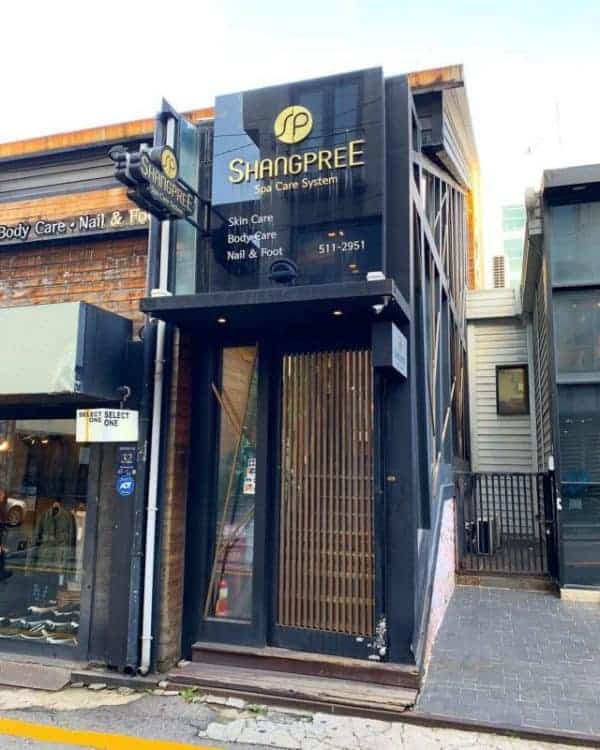 Finding the best facial in Korea, and the best beauty treatments in Seoul is easy with this comprehensive guide. If you're a girly girl like me, then you will absolutely love all of the fabulous Korean beauty treatments that Seoul has to offer.
As the self-proclaimed "Beauty capital of the World", it's virtually impossible to walk far before passing a salon, spa, or beauty parlor of some kind.
The added bonus is that it is so normal to pamper yourself and doll yourself up to the nines as part of your standard routine in Korea that beauty treatments in Seoul are typically far more competitively priced than anywhere else around the Globe.
Finding the Best Beauty Treatments in Seoul
So where can you find the best beauty treatments in Seoul I hear you squeal with excitement? Girlfriend! I've tested out countless spas, nail parlors, jimjilbangs, and dermatologists to save you the hard work. It's such a selfless good deed, I know. I decided to take one for the team you know 😉
Related Article: Where to Stay in Seoul
The Best Spas in Seoul
Just to get one thing clear here, there are two distinctly different types of "spa" style establishments in Korea – there is the day spa where you can enjoy an affordable facial in Seoul, a massage, and the like, and there is the K-Spa aka the jimjilbangs which are more like a Turkish bath.
Though jimjilbangs do tend to offer treatment packages, dedicated skin spas will offer a wider selection of treatments that use ingredients that are suited to particular skin types.
For facials in Seoul, spas are better if you have any skin concerns as jimjilbangs will have more of a "one size fits all" approach.
Shangpree Spa
Recommended by the likes of Vogue, Conde Nast, Forbes and The New York Times, Shangpree is the Glitterati's go-to spot for treatments.
Offering facials and full-body treatments, each customer is greeted (and treated!) like Royalty with an array of refreshments upon arrival and a pre-treatment consultation with an experienced esthetician who will formulate a skin or body mask based on your skin type.
All of the Shangpree estheticians undergo extensive training – they must study for three years before they are allowed to touch a client's skin so rest assured you are in good hands.
Shangpree was certainly my personal favourite spa in Seoul. You can read more about my experience at Shangpree Seoul here.
Shangpree Spa's S-Power and S-Energy packages are largely regarded by many as being the best facials in Seoul. Time and again, Shangpree has impressed even the fussiest of clientele – just take a peep at the extensive signed photos of K-Pop stars in the lobby who thank Shangpree for their signature Korean glow.
Additional Information and Reservations: Click Here
Banyan Tree Hotel & Spa
On the slopes of Mount Namsan, surrounded by the stunning nature of Namsan Park, Banyan Tree Club & Spa Seoul is an urban oasis in Korea's bustling capital.
From up here on Mount Namsan, it's easy to forget that you are still in one of the largest cities in the World. Whether you are living in Seoul and looking for a staycation, or you are travelling here, the Banyan Tree offers the ultimate in the luxury spa experience giving you the opportunity to combine a spa treatment package with a relaxing overnight stay.
Originating in Singapore, the Banyan brand is known globally as a sophisticated name in R&R. The spa's offering is a blend of the best aspects of various Asian cultures (think Thai massage techniques combined with traditional Korean natural ingredients).
If you choose to stay overnight at the Banyan Tree, Seoul then you're in for a treat. Rooms at the Banyan tree include a relaxation pool within the living spaces, and the hotel's outdoor pool is considered the place to 'see and be seen' in Seoul.
At the Banyan Tree Seoul, you can enjoy your champagne and canapes as you unwind beneath your private cabana while being treated to one of the very best facials in Seoul.
Additional Information and Reservations: Click Here
Sulwhasoo Spa, Lotte Hotel
Encapsulated within the elaborate interiors of the luxurious Lotte hotel, Sulwhasoo spa has been a respected name in luxury Asian skincare for years.
Blending traditional Asian ingredients with western technology, it is the perfect blend of East meets West and a fabulous introduction to the world of Asian skincare.
At Sulwhasoo Spa, you can select treatments from the spa menu based on their focus – anti-aging, de-stressing, and so on. Without a shadow of a doubt,the Sulwhasoo Spa offers some of the very best beauty treatments in Seoul.
Additional Information and Reservations: Click Here
Whoo Spa Seoul
Another celebrity favourite, Whoo Spa is located in the glitzy Seoul neighbourhood of Sinsa-dong, which is home to plenty of beauty treatment centres, fabulous boutique clothing stores, and stylish coffee shops.
The countless pampering opportunities here make the Whoo Spa the perfect location to enjoy your spa treatment as part of a girly day out.
Demonstrating excellent Korean hospitality once again, the staff at Whoo will greet you with snacks and refreshments and provide you with a one on one consultation before commencing your treatment.
For those looking to feel like a VIP Hallyu Star (Step aside Jeon Ji Hyun!) yet without breaking the bank, Korean travel company Trazy offer an exclusive spa package that includes a facial, back and shoulder massage at a discounted rate. 
The great thing about booking an appointment at the Whoo Spa Seoul is that it is a spot considered as offering some of the best facials in Seoul which are also among the most affordable facials in Seoul and will not break the bank, especially if booking with the discounted package!
Additional Information and Reservations: Click Here
The Best Jimjilbangs in Seoul
A visit to a Jimjilbang is typically high on people's lists of things to do in Korea, and rightly so. If you are unfamiliar with the term, a jimjilbang is a gender-segregated Korean spa and bathhouse – a little like a Turkish hammam, yet on a much, much larger scale.
Visiting a jimjilbang can be a little intimidating for Westerners at first since they are naked affairs and is worth reading up on the customs before you go – you can read my post about jimjilbang etiquette here.
A day spent soaking in fragrant baths, sweating it out in the sauna, or being exfoliated to within an inch of your life with a Korean body scrub will make you feel like a whole new woman (or man.. for the 5 or so guys that read my blog 😉 )
Spa Lei
A luxurious women's only facility, Spa Lei is one of the smaller jimjilbangs in Seoul – it only has a couple of saunas and five pools of various temperatures but the atmosphere is stylish, and the service is excellent.
Nestled in the heart of glamorous Sinsa, from Spa Lei you can enjoy a fabulous lunch or extend your pampering session into an all-out girl's day after your bath.
Spa Lei offers excellent treatment packages where you can enjoy access to all of the jimjilbang facilities, a massage, a facial and a Korean body scrub for 100,000 KRW (approximately $100) or less.
Jimjilbangs such as Spa Lei are good options for finding affordable facials in Seoul, however, it should be noted that these places often have a "one size fits all" approach to the specific ampoules and facial formulas, as opposed to places such as Shangpree or the Whoo Spa who tailor-make the treatments based on your specific skin complaints.
Additional Information: Click Here
Reservations are not necessary at Spa Lei
Siloam Sauna
From the outside, Siloam sauna may not look like much, but don't be fooled.
The saunas at Siloam incorporate a number of ingredients and methods that are praised for their healing attributes, going far and beyond the typical sauna concept.
From the charcoal room (recommended for its oxygenating and purifying properties) to the Jade room (recommended for assisting with arthritis), Siloam blends traditional eastern ingredients with modern methods. Once you've had your fill of sauna hopping, head to one of the heated medicinal baths and soak your cares away.
Additional Information: Click Here
Reservations are not necessary at Siloam Sauna
Dragon Hill Spa
Arguably the largest jimjilbang in Seoul, Dragon Hill is a good call for K-spa newbies since the staff is accustomed to dealing with Westerners.
Spread across multiple floors, this jimjilbang includes multiple baths, treatment rooms, and an expansive entertainment complex featuring a cinema, and even a horseback riding simulator!
Dragon Hill Spa frequently offers deals and promotions so you won't be breaking the bank by visiting here.
Additional Information: Click Here
Reservations are not necessary at Dragon Hill Spa.
The Best Nail Salons in Seoul
It can be bewilderingly difficult to get an appointment at a nail salon in Seoul – primarily because reservations are typically required and a salon's busy schedule teamed with their lack of English can cause a little awkwardness.
If you want to find a good nail salon in Seoul, I would recommend heading over to Sinsa-Dong (Garosugil station) or Gangnam station where you will be met with plenty of options that offer elegant and tasteful manicures and pedicures at decent rates. For something with a little extra pizzazz, check out Unistella.
Unistella
Ran by Eun Kyung Park, Unistella has taken the fashion world by storm and is the nail salon of choice for creating unique catwalk talons that truly are a work of art within themselves.
Famed for starting the "glass nails" trend, many of Park's designs are eccentric, 3D affairs. You can expect to pay upwards of $100 for a manicure at Unistella which, considering some of these take hours of intricate effort by a famous nail designer are a steal really if you want to try something a little different to a French tip at that upcoming party.
Additional Information and Reservations: Click Here
The Best Skin Clinics in Seoul
Plastic surgery in Korea may be as common as having a coffee with your morning bagel but actually, the secret behind many Korean women's impeccable complexions is that they pay regular visits to a Dermatologist or Skin Clinic.
Regardless of the size or complexity of your skin concern – from serious acne scarring all the way to simply hoping for a brighter complexion, there are many non-invasive, non-surgical options available for you.
WhatClinic.com is a great tool for browsing clinics by the service they offer, but there are also those skin clinics in Seoul that come highly recommended.
Teng Teng
With an excellent reputation and an impressive list of recommendations from celebrities and leading media publications worldwide, Teng Teng is the skin clinic of choice for the elite and the image-conscious in Seoul.
Procedures that are non-surgical can still be intimidating to undergo whilst in a foreign country, and for that reason, it is extremely reassuring to know that Head Dermatologist Dr. Julius Jon and his team are all extremely proficient in English ready to discuss your every query and concern.
Additional Information and Reservations: Click Here
Note: I visited Teng Teng and Dr. Julius Jon to clear up my acne scarring when I lived in Seoul. If you are interested in having laser treatment in Seoul, you can read about my experience with this here.
The Dream Medical Clinic
The Dream Medical Clinic is one of the leading names in Plastic Surgery in Korea, however, alongside these procedures they also offer a wide selection of highly recommended non-surgical treatments with a lot less downtime.
Radiance shots (micro shots of hyaluronic acid), laser treatment, and facials tailor-made for each skin ailment are just a few of those procedures which are popular at Dream.
The Dream Medical Clinic also offers a range of luxe after-care products to continue to care for the skin after the treatment has been carried out.
Additional Information and Reservations: Click Here
The Best Make-Up Artists in Seoul
Every now and again, an occasion presents itself which makes you want to make a little extra effort than your standard make-up routine.
Whether you're attending a black-tie event, or you simply want a little pick me up to brighten your week, nothing makes you feel like a million bucks more than visiting a celebrity makeup artist.
Kowon Beauty
Veteran Korean Make-Up artist Kowonhye's studio in Sinsa will give you insider insight into Hallyu celebrity beauty secrets and give you that glowing look that is oh so uniquely Korean.
Those preferring a more natural look can opt for the "day makeup" look, and if you consider yourself far from being a dab hand when it comes to makeup applications, you can even opt for a tutorial lesson.
Additional Information and Reservations: Click Here
Jenny House
Elaborate golden walls, glittering chandeliers, and exquisite marble floors are certainly everything that one would expect of a Seoul make-up studio adored by K-Pop royalty like Song Ji-Hyo and Han Ji-Man.
Your makeover at Jenny House puts you in the spotlight and enables you to work with the make-up artists to uncover looks that accentuate your beauty. As you go, your Korean stylist will be teaching you the tips and tricks so that you can easily replicate the look again in the future.
Additional Information and Reservations: Click Here
Disclaimer: This article may contain affiliate links. This means that if you choose to make a purchase through the links enclosed on this page, I will obtain a small amount of commission. This is charged at no additional cost to you.
---