If you are headed to the Greek capital this summer, opting to participate in one of the best walking tours in Athens can really enrich your travel experience. Athens is a sprawling metropolis.
And although Syntagma Square, Ermou, and Monastiraki mark the centre of town, it is the various Athenian neighborhoods, each with their own distinct personality that steal the show.
But the truth is, most visitors to Athens are overwhelmed by the city and don't know where to begin. They stick to the central area close to attractions like the Acropolis, the Ancient Agora, and the Temple of Olympian Zeus.
They bypass all of the lesser-known gems like upscale Kolonaki and Kifissia, quirky Pagrati, and artsy Koukaki.
Touring with a local guide can help you scratch beneath the surface of one of Europe's oldest capital cities.
The Best Walking Tours in Athens Greece in 2023 – According to a Local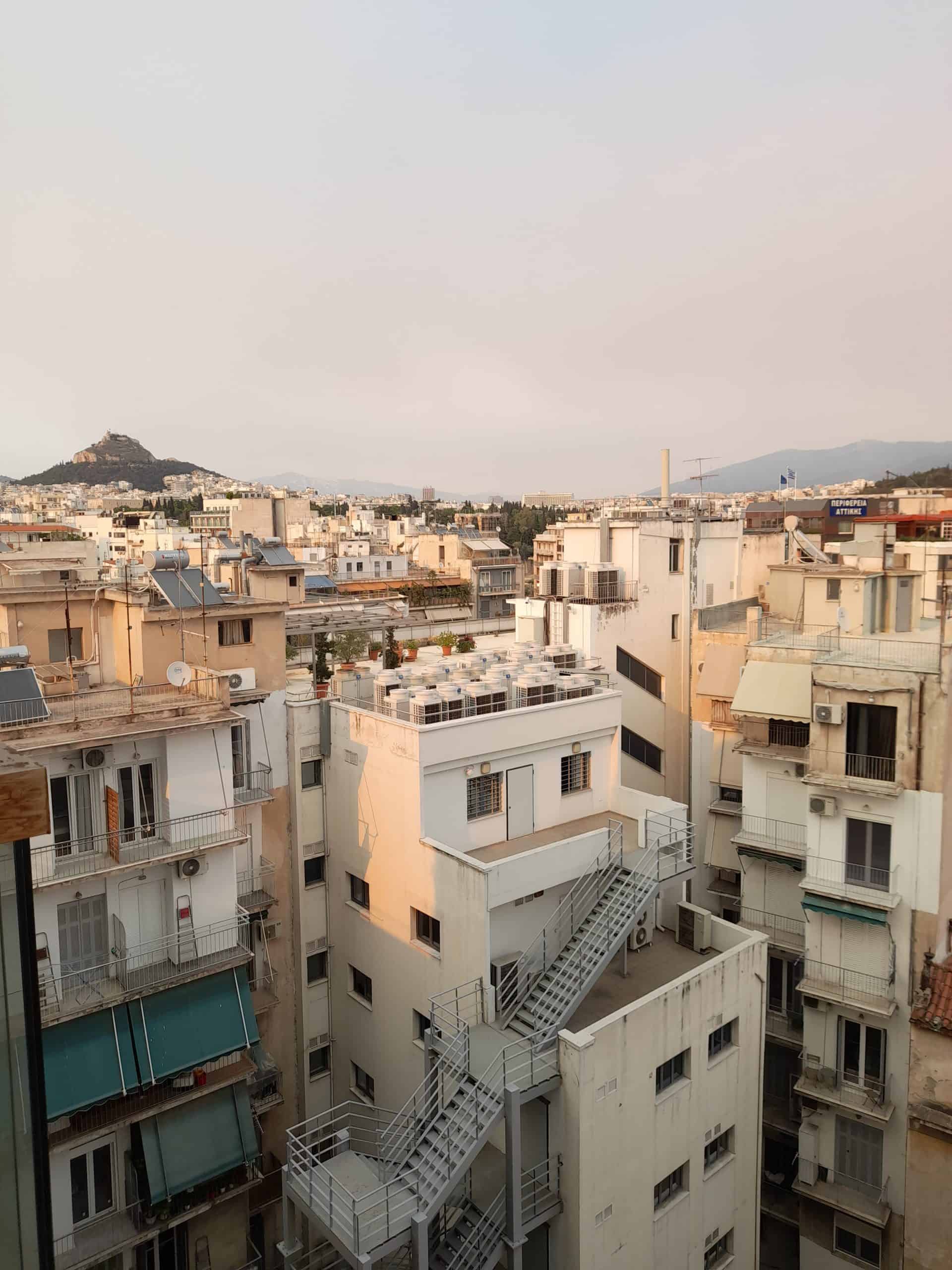 The best walking tours in Athens below allow you to go beyond what most tourists see on their trips to Athens. Exploring with a local means that you get to see markets, neighborhoods, stores, and restaurants that you probably wouldn't have stumbled across independently.
You can gain a deeper understanding of Europe's grittiest, most misunderstood capital. And better yet?
You have an Athens expert on hand to ask for recommendations on other things to see and do during your trip.
All of the Athens walking tours detailed below have been reviewed by a British Travel Writer based in Athens (me!) I know the city like the back of my hand and I am not someone who has just passed through once on my travels.
The experiences reviewed here are ones I strongly believe will enrich your trip. If you are overwhelmed to chose between them all, the best walking tours in Athens I would recommend are summarised below.
Athens: Guided Urban Street Art Tour
This Athens guided street art tour takes you to the alternative district of Exarchia. Exarchia is an area that is often overlooked from most people's Athens itineraries.
It is best known for its links to anarchist groups and in the past it was considered something of a "no-go" area.
But times have changed. Today, Exarchia is one of the most creative districts in central Athens.
Lower rents in the area have encouraged many independent art galleries, artist workshops, artisanal stores, and thrift shops to open up in the neighborhood.
But the main raison d'etre for visiting Exarchia is that the area is home to some of the best street art in Athens. Many of the pieces here are politically motivated or convey a strong message.
Some have been created by the likes of acclaimed European artists like INO or Borondo. On this tour, your local guide will help you find the best pieces and tell you the history of the neighborhood and some of the events that happened here that have shaped modern Greece.
(For instance, the Junta uprising and the shooting of Alexander Grigoropoulos.)
This tour starts from 40 euros per person. Book your place online to avoid disappointment!
Early Morning Acropolis and Plaka Guided Tour
The Acropolis of Athens needs no introduction. The complex, with its magnificent hilltop Parthenon dedicated to the Goddess Athena is one of the most visited sites in Athens and indeed, all of Greece.
The site is much bigger than many realise too. The Acropolis site is more than just the Parthenon.
It is home to a series of temples, ancient shrines, and theatres.
Although there are information plaques scattered throughout the complex, exploring with a guide enables you to gain more context and a more in-depth understanding of the various structures you see and the history of the site. The Acropolis and Plaka early morning tour takes place early in the morning so you can avoid the crowds and capture the best possible photos.
When your exploration of the UNESCO-protected Acropolis is done, you will head along Dionysiou Areopagitou Street, past the street vendors, and to the Plaka district. This is one of Athens' oldest neighborhoods and has been occupied for over 2,500 years.
During the Ottoman occupation, this was the city's Turkish district. Old hammams, mosques, and madrassahs still sit between modern apartment complexes and neoclassical mansions. Although they no longer maintain their original function.
Check out the Roman Agora and when your tour is done, grab a spot of lunch at one of the tavernas that line the famous Plaka steps (Mnisikleous 22). From there, you can head to Anafiotika – Athens' secret district.
This tour starts from 35 euros per person. Be sure to save your places in advance!
Athens Alternative walking tour
The Athens alternative walking tour takes you beyond the central districts of Athens that the tourists see. After meeting your guide bright and early by the fountains of Syntagma Square, you will walk along Panepistimiou Street to check out the impressive "Athens trilogy".
These are a collection of three impressive neoclassical buildings that were designed by the Hansen brothers and their protege Ernst Ziller. From there, you will pass through the local markets (agoras) of Kotzia Square and Omonia.
At Evripidou Street, you can learn about how Eastern and Western cultures have influenced Athens as it stands today.
Finally, you end up in eclectic Psiri and the historic Ottoman district of Plaka. Pack comfy shoes as you will cover a lot of ground and explore areas of central Athens that are frequently overlooked.
Click here to save your place on one of the best walking tours in Athens, Greece.
Athens guided mythological walking tour 
Athens, like many Greek cities, is deeply rooted in stories of Greek mythology. For instance, do you know the story of the battle that took place between Poseidon and Athena in order to become the Patron god of the city?
Did you know that Mount Lycabettus is said to have been created from a rock that the Goddess Athena was carrying? The Athens guided mythological tour will take you to some of the most famous ruins and historic sites in the city.
The route leads you from the Temple of Olympian Zeus to Hadrian's Gate and Hadrian's Library.
And it does so while sharing stories of legends and mythological events that were said to have taken place at each place. This is one of the best walking tours in Athens that you can do if you want to experience the most famous sites, with a special twist.
Click here to check prices and get a quote.
Athens Street Food Tasting Tour 
Greek street food is as much of a highlight of any Greece itinerary as seeing the sights and ruins. When you mention Greek food to most people, famous dishes like moussaka, souvlaki, and gyros are the first things that spring to mind.
But Greek food is much more than that. The reality is that most tourists barely scratch the surface of all the wonderful delicacies that Greece has to offer.
Come hungry for this Athens street food tour as you will try about a dozen Greek delights in a short space of time. (Holiday calories don't count!)
Sample tasty, salty sesame-seeded koulouri (the Greek answer to the pretzel) on Ermou Street. Try crumbly spanakopita (spinach and cheese pies) at beloved local patisseries, and eat souvlaki drizzled with lemon.
If you have a sweet tooth, you won't be disappointed either. After the savoury tastings are done, you will try loukoumades (the Greek answer to donuts), sticky syrupy baklava, and some other Greek sweet treats.
This tour starts from 49 euros per person. Get it while it's hot!
Two-hour private Athens city tour off the beaten track
Most of the best walking tours in Athens are small group tours – meaning that you are with 6-12 other travellers maximum. But if you prefer not to be trailing around after other people, a private Athens tour can be a nice choice.
This two-hour Athens private tour off the beaten path introduces you to a side of the city that tourists often don't see. It takes you through the colourful plateias (squares) and backstreets of Psiri, to Exarchia and Strefi Hill, and some of Athens' lesser-known but up-and-coming areas.
Of course, since this is a private tour, it also means that you have some flexibility if you want to make a detour, take a little longer in a certain area, etc. You also have a better opportunity to chat one-on-one with your guide and learn about their life in Athens.
Book your place in advance to reserve the tour for your desired travel dates – especially if you are travelling during the peak summer season!
Athens by Night: Sightseeing, Spirits, and Food 
This Athens-by-night tour can be a great way to get a taster of Athens' buzzing, varied nightlife scene. The Greek capital has a little something for every taste here – from bouzoukias where you can listen to Greek folk music where you sip carafes of ouzo poured over ice, to underground German techno clubs and chic rooftop bars.
On this tour, you will experience the best that Athens nightlife has to offer with a local guide and a small group of other travellers. Everyone is welcome, and if you are travelling to Greece solo, this can be a great way to make new travel friends.
At meze spots, you will try classic meze dishes and light bites like peinrili and Greek cured meats. You will sample exquisite Greek wine and discover "hidden" bars that only locals know about.
When the tour is done, your guide will have plenty of suggestions for you if you want to continue with the night. Reserve your spot online in advance here.
Athens Instagram tour: The most scenic spots 
People often joke that Athens is far from the most beautiful city in Europe. While that may be true, it isn't entirely fair.
The Greek capital has some stunning areas – if you know where to look. This Athens Instagram tour takes you to the most gorgeous and photogenic spots in the city where you can capture some amazing travel photos alone/with friends/with your partner.
If you are alone, your guide and tour companions can help out as your impromptu photographer/Instagram husband! Get photos beneath cherry blossoms and shaded walkways in the National Gardens, sit in the stands of the Panathenaic Stadium, and get incredible selfies from the hill across from the Acropolis.
Click here to check prices and save your spot.
Athens Psyri Street Art Self-Guided Exploration Game 
If following a guide around isn't your thing and if you prefer to explore Athens independently at your own pace, a self-guided tour is a nice idea. This enables you to obtain more information about the different buildings, streets, and Athens landmarks that you see while also providing more freedom than a general tour.
This Athens Psyri street art self-guided tour takes you through the backstreets and alleyways of Psyri – one of Athens' most colourful neighbourhoods. Like Exarchia, Psyri is known for its vibrant street art.
Almost every surface, storefront facade, and wall is viewed as a canvas here and impressive murals can be found at every turn. Before Gazi nabbed the title a couple of years ago, Psiri was known as Athens' best nightlife hub.
There are a ton of great bars and restaurants here that you will stumble across as you follow the clues on your tour. In particular, add Little Kook (Karaiskaki 17) and Noel The Holiday Bar (Kolokotroni 59B) to your radar.
The latter is a Christmas-themed bar where you can get in the festive mood all year round – even in the middle of July! Browse the Lilliputian stores on Evripidou Street, people-watch at Athens Central Market, and watch the pastry chefs spin filo pastry above their heads as they make bougatsa in Iroon Square.
This self-guided tour starts from 10.99 per group.
Historic Athens small group electric bike tour 
Want to do an Athens walking tour without well, too much walking? This historic Athens electric bike tour can be the perfect alternative way to see the main highlights of Greece's capital city.
The tour is suitable for the whole family and you will be provided with an electric bike, a helmet, and complimentary bottles of water during your journey. You will meet your guide near Thissio metro station and have a quick briefing before cycling along the leafy cobbled pedestrian walkways of Apostlou Pavlou and Dionysiou Areopagitou.
Enjoy the views of Athens from Filopappou Hill, and learn the story of the hill of the Pnyx and Mars Hill, before whizzing to the Acropolis and learning about the Odeon of Herodes Atticus. You will cover many of Athens' most famous historic sites in a short space of time on this great tour that is perfect for history buffs.
Athens Acropolis, Parthenon & Acropolis Museum guided tour 
It is easy enough to explore the Acropolis independently but if you want a more in-depth explanation of the site, opting to do a tour here is well worth the money. Start at the Propylea, the grand ceremonial gate that marks the entrance to the complex.
Learn the history behind the Temple of Athena Nike, the Pandroseion, the Erechtheion, the old Temple of Athena, and the Parthenon. And discover the mystery surrounding the forgotten Monument of Thrasyllus which is closed to the public.
In the Acropolis Museum, you can view the various artifacts that were recovered from the site and the wider area. One of the best coffee shops in Athens can be found on the top floor where you can relax with a strong Greek coffee or freddo cappuccino before continuing on with your day.
Click here to reserve your spot on this Athens Acropolis and museum tour. Be sure to save your place in advance!
Final thoughts on the best walking tours in Athens, Greece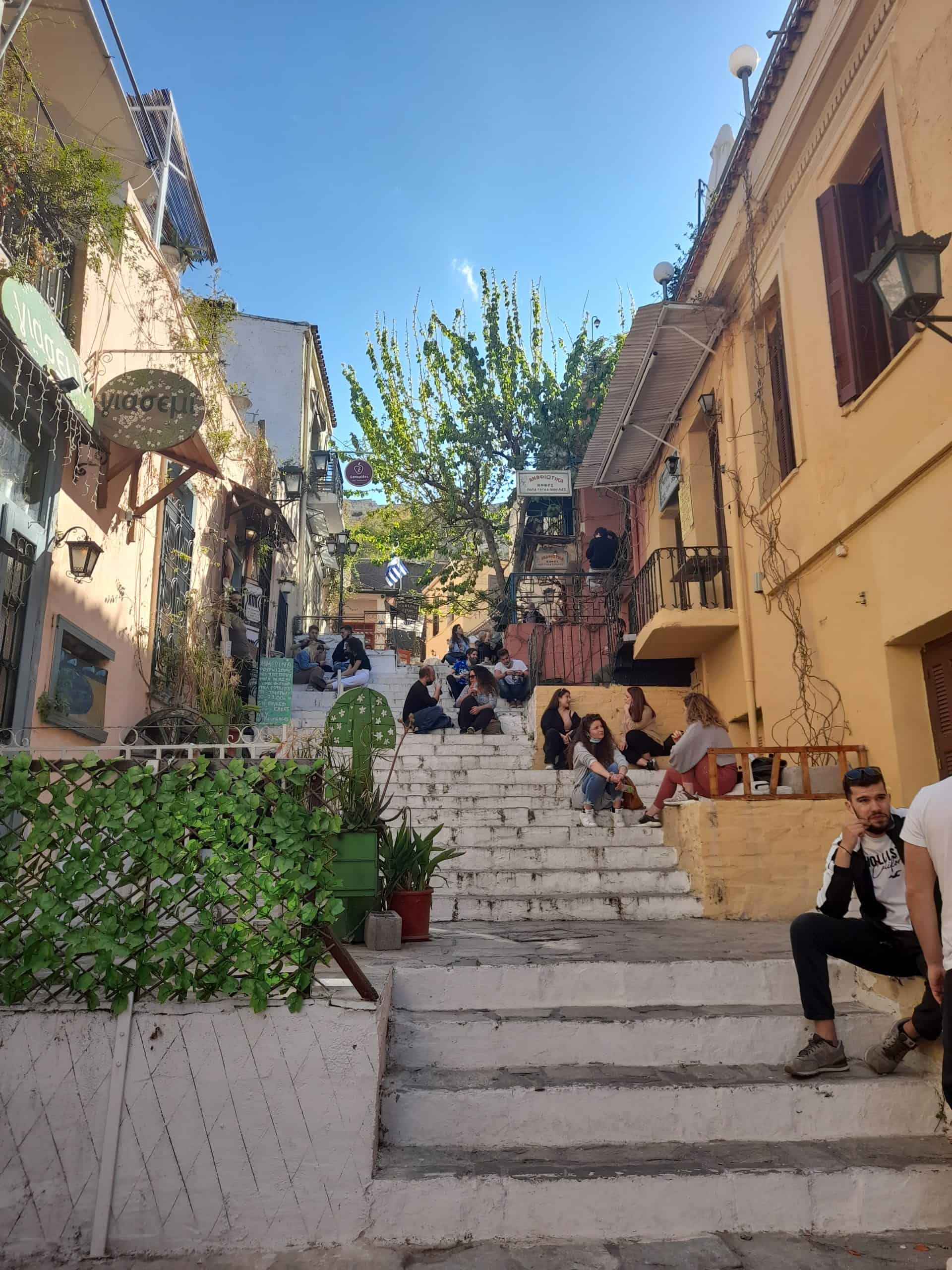 Which of the walking tours here appeals to you the most? Do you have any further questions about planning a trip to Greece?
If you are in Athens for days/weeks, opting to do a walking tour at the start of your trip can help you get your bearings and establish what's what in a new city. Even if you only have one day in Athens, an Athens walking tour can help you make the most of your short time in the city.
As I mentioned I have been living in Greece since 2017. I am always happy to help out if I can.
You might also be interested in joining my Facebook group "All Greek to Me" which aims to be a useful resource for travellers and expats in Greece.
Safe travels and enjoy Athens! Geia sou! Melissa xo
---