Culture shock in South Korea is a real phenomenon. This is particularly the case if you come from a western background and have had no real exposure to Asian culture.
I lived in South Korea for two years – teaching English and writing about Seoul for various magazines. I personally grew up in a very rural working class part of the UK so settling in to life in Korea and getting used to my new environment was certainly a learning curve for me.
Culture Shock in South Korea:
Things to Look Out For
Many aspects of Korean cultural etiquette stem from Confucianism and ancient Asian traditions of respect and honor. Here's a little introduction to cultural etiquette in Korea to help stop you conducting any cultural faux pas when you arrive in the land of Morning Calm.
This article is a light hearted look at culture shock in South Korea, but perhaps you will learn something from it, or if you are currently living in Korea then maybe you can relate.
One Hand Bad, Two Hands Good
When I first arrived in Korea, I found it bizarre when I would hand over my debit card at a store and the server would accept it with both hands cupped together like they were accepting a precious trophy. In reality, it is actually considered rude to take something with one hand in Korea.
Accepting something with one hand in Korea is the equivalent of snatching something away from someone in the West. If you have your hands full and it is difficult to accept what somebody is giving to you using two hands, then you should accept it with one hand but touch the joint of your receiving arm with your other arm.
Language Barriers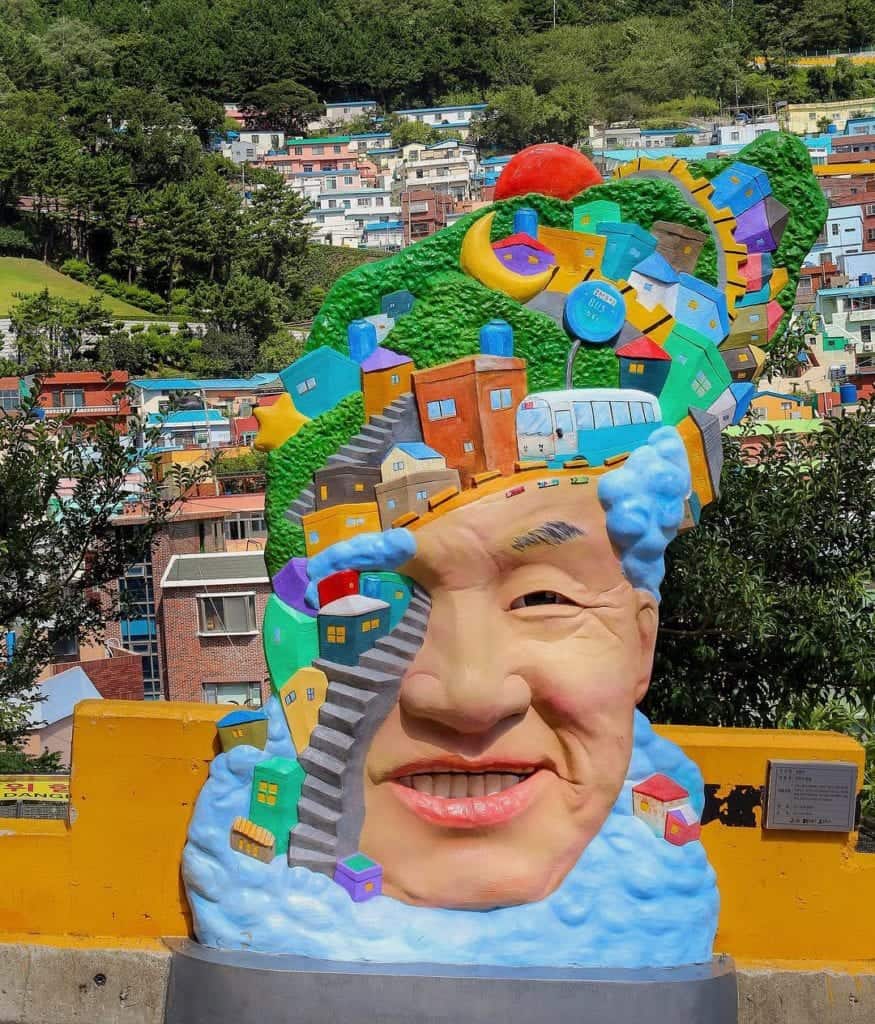 Most young Koreans have a very good grasp of the English language, and the majority of locals feel very passionately about improving their language skills – to the extent that it is really not uncommon for someone to simply stop you on the street to try and show you their English! That said, it's worth learning some Korean to help you navigate the country – particularly if you plan on teaching English in Korea or you will be travelling to some off-the-beaten-path rural areas.
A lot of restaurants in Seoul and beyond display their menus in Korean hangul only. It's understandable that seeing all of these foreign squiggles that you cannot read can lead to culture shock in South Korea. If you don't speak Korean though, the good thing is that most food places specialise in creating only one dish. Hangul may look tricky but it's actually phonetic, and a lot easier than it seems.
If you would like to pick up a little Korean while travelling through the country, there are a number of language apps that you could try. Many of these offer free versions which are great to experiment with first. Look for Learn Korean by Bravo languages, TenguGo Hangu, Memrise, and HelloTalk Language Exchange.
Eating Alone? You're Not Welcome Here
Okay slightly kidding there. Solo travellers to Korea – please don't be intimidated! Korea is a great solo travel destination – even for solo female adventurers! With that said, dining out in Korea is typically seen as an experience to be shared. This is completely different to the food culture in nearby Japan, where a lot of eateries cater to people want the convenience of eating quickly and alone.
When you duck inside a Seoul restaurant for lunch or dinner, check the portion sizes of the food. Some menu items are only created in large portions and are intended for sharing between 2-4 people.
Unfortunately, many Korean restaurants are not responsive to you asking for them to prepare you a smaller single portion. In a similar vein, some places boast romantic couples' menus that are sharing platters that are intended to be reserved for a dining experience with your beau.
Bow Down
Being British, I am all about politeness and manners so bowing is one aspect of Korean culture that I really like. In Korea, like in a number of other East Asian countries, bowing is a sign of respect and acknowledgement. The depth of the bow varies depending on the person that you are communicating with.
When you enter a store or restaurant, it is typical to greet the person working there with a slight nod of the head. You will exercise the same again after you have paid and are leaving the place.
If you are interacting with an older person or your superior in a working environment, you should show your respect by doing a full bow like you're in the finale of a West End Musical.
Shoes Off!
When Korea was not as affluent as it is today, it was traditional for Koreans to take their shoes off before entering a home because they spent a lot of time on the floor. That is to say,  people ate their meals on the floor, and slept in ondal style rooms (i.e. a futon bed).
Today, amenities and furnishings are much more westernised but the tradition has continued. You will find shoe racks at the entrance to homes and many restaurants. Cleanliness is no doubt another factor here – it would be considered incredibly rude to walk into someone's home without taking off your shoes.
If you are entering a restaurant that has floor seating then you are expected to take off your shoes. Sometimes, medical centres, beauty salons and spas also request for you to remove your shoes, and provide you with a pair of indoor slippers.
"X" Marks the Spot
Though it may appear quite startling and perhaps a little rude at first, it is typical for Koreans to cross their arms in front of them and make an "X" shape when they are expressing a negative i.e. "no" or "we don't have it". Who knows, in time you may find yourself doing the same.
Yelling "Jeogiyo!"
Okay well maybe at yelling, but if you take a seat at a restaurant and just wait to be served well then you'll be waiting until the apocalypse. Oftentimes, restaurant tables have a button on the table to summon over the wait staff. If there is no button, you can shout a polite 저기요 (jeogiyo!). This literally translates to "I'm here" but is the Korean answer to "excuse me".
Respect Thy Elders
It's polite in any culture to be respectful towards elders, to offer them up your seat on the subway and so on, however in Korea, not only do the elders expect it, they demand it, and cross them at your peril. Ajummas and Ajosshis (Korean elders) are a feisty bunch and seeing an old lady slap the knees of a youngster to make them move on the subway is not an uncommon sight.
"You Look Tired Today"
Koreans are big on appearances and they make no secret about it. In neighbourhoods like Dongdaemun and Myeongdong, virtually every store sells cosmetics. The Korean beauty and plastic surgery markets are billion dollar industries.
When you apply for a job in Korea, you must attach an image of yourself to your resume, and your physical appearance IS reviewed alongside your accolades and experience. The Korean attitude towards appearances is an aspect of culture shock in Korea that has the possibility of offending you.
Whereas in the UK it's considered very rude to make comments on someone's physical appearance, it's a standard daily occurrence in South Korea. If you don't wear makeup one day, your colleagues may ask what changed and if you are feeling tired. If you have some kind of skin issues like acne scarring or zits, Koreans around you may offer helpful suggestions on how to address your problems.
Bathrooms in South Korea
Oop.. Hopefully this article didn't take a crude turn! Koreans do use western toilets, however you will also find a lot of Asian-style squat toilets scattered around at museums, temples, national parks, etc. This can take a bit of getting used to.
The reality is that squat toilets are actually more hygienic than the regular toilet seats that you sit on. Not to mention, you're essentially getting a free squat workout every time you go to the bathroom!
I would recommend that you always carry some tissues and some hand sanitizer with you while adventuring on your South Korea itinerary. Unfortunately many bathrooms do not have these amenities. In subway stations across Seoul and Busan, you will also encounter the dreaded "soap on a stick" which I personally would never touch!
"What's Your Korean Age?"
Koreans count age differently to most people across the world. To Koreans, when you are born, you are already one year old. As such, when people ask how old you are, you are essentially one year older than your true age. That's probably not what you want to hear if you are sensitive about approaching a certain milestone!
Of course, it's still quite impolite to ask a lady her age in any country – so you could just respectfully decline to answer!
Korean Study Culture
Koreans are some of the hardest workers in the world! Both students and those that work full time will often work long hours. Their days commonly start very early in the morning and don't end until late at night.
Sometimes this raises the question as to whether working longer really equals more productivity, however the Koreans have drastically improved their economy over the last few decades, so clearly they are doing something very well.
Korean children will typically attend hagwons after they complete their day's study. These are after-school private language academies that are open until 10pm. It's not uncommon for children to attend a sequence of hagwons – for additional maths classes, English classes, etc. Education is extremely important in Korea and parents want their children to be prepared for the competitive task of obtaining a good job after university.
Korean Work Culture
Just like students and children, Korean workers commit to very long days. Respect is deeply ingrained into Korean society and this is something that transcends into the work environment too.
There are several "unwritten rules" about working in a Korean office. For one thing, Koreans tend not to leave their workplaces until their boss has gone home as it's considered as disrespectful. Even if the workers have nothing particular to do, you may find that they sit at their desks staring into space until their boss goes home.
A second aspect of Korean work culture is having to commit to social events at the boss' request. If your boss insists that the team all go out for drinks and Noraebang, it's considered majorly disrespectful to decline. There is a name for this – it is called hoesik (회식) Again, people will not leave until their boss leaves.
Some aspects of Korean office tradition are slowly changing and being omitted from foreign workplaces. As a foreigner, and especially as a Teacher, you are usually exempt from these kind of expectations. However this is surely an aspect of culture shock in Korea to be mindful of if you move to the country.
Stare Down
A lot of foreigners and first-time visitors to Korea mention that they caught locals staring at them and it made them uncomfortable. I've had it to. Sometimes I'd be riding the subway in Seoul and I would feel as though someone was gawping at me, almost transfixed. This aspect of culture shock in South Korea is not something negative.
A lot of Koreans have never seen foreigners before (or encounter them very rarely). As you can imagine, westerners and people of different races and colours look vastly different to your average Korean. To locals, this makes you interesting to look at! While you may feel a little uncomfortable about this, or worry about whether you have something on your face, just know that to Koreans, you are a really interesting site.
Staring is not considered rude here in the same way as it is in the west. Just try and forget about it!
Couples Love to Coordinate with Each Other!
Have you ever heard that phrase about how couples that spend a lot of time together really start to look like each other? Well that could not be more true in South Korea. In fact, couples coordinating their looks and wardrobes so that they look almost twin-like is practically the "in thing".
South Korean couples will often wear matching clothes, and buy matching couple rings for each other. If you date a Korean, and they suggest that you buy "couple rings", you know that things are getting a little more serious!
Door Slam
One thing that my friends and I really noticed about living in South Korea is that locals don't really have the same etiquette as we do with regards to holding doors open for other people. Mind you, I'm British and we are just ULTRA polite so there's that. 
If you find yourself walking through a doorway after a group of Koreans pass through it and the door just slams shut in your face, you might feel a bit irked about it. People are not being intentionally rude though, it's just a different approach. 
Conclusion
As with many countries, there is an element of cultural etiquette in Korea to be aware of. Korea is a relatively westernized and modern country so, although it is in the Far East, it is easy to forget that you are miles away from home and what is familiar.
As with travelling anywhere, you should be sure to read up on the culture, and prepare yourself by researching travel tips for Seoul before venturing off to the land of K-pop and kimchi.
Have any questions about planning a trip to Korea? I lived in Seoul for two years and would be happy to assist with any questions and queries that you may have. Feel free to drop me a comment below and I'll get back to you ASAP. You can also use this comprehensive travel guide to South Korea. Safe travels! Annyeong! Melissa xo
This article on culture shock in South Korea was originally published in 2017. It was last updated on the 27th September 2019.
---