Greece in January may not be the most common time to travel, but it is actually a pleasant time of year to visit the Mediterranean country. This is particularly true if you are more interested in history and culture than you are in islands and swimming.
Greece in January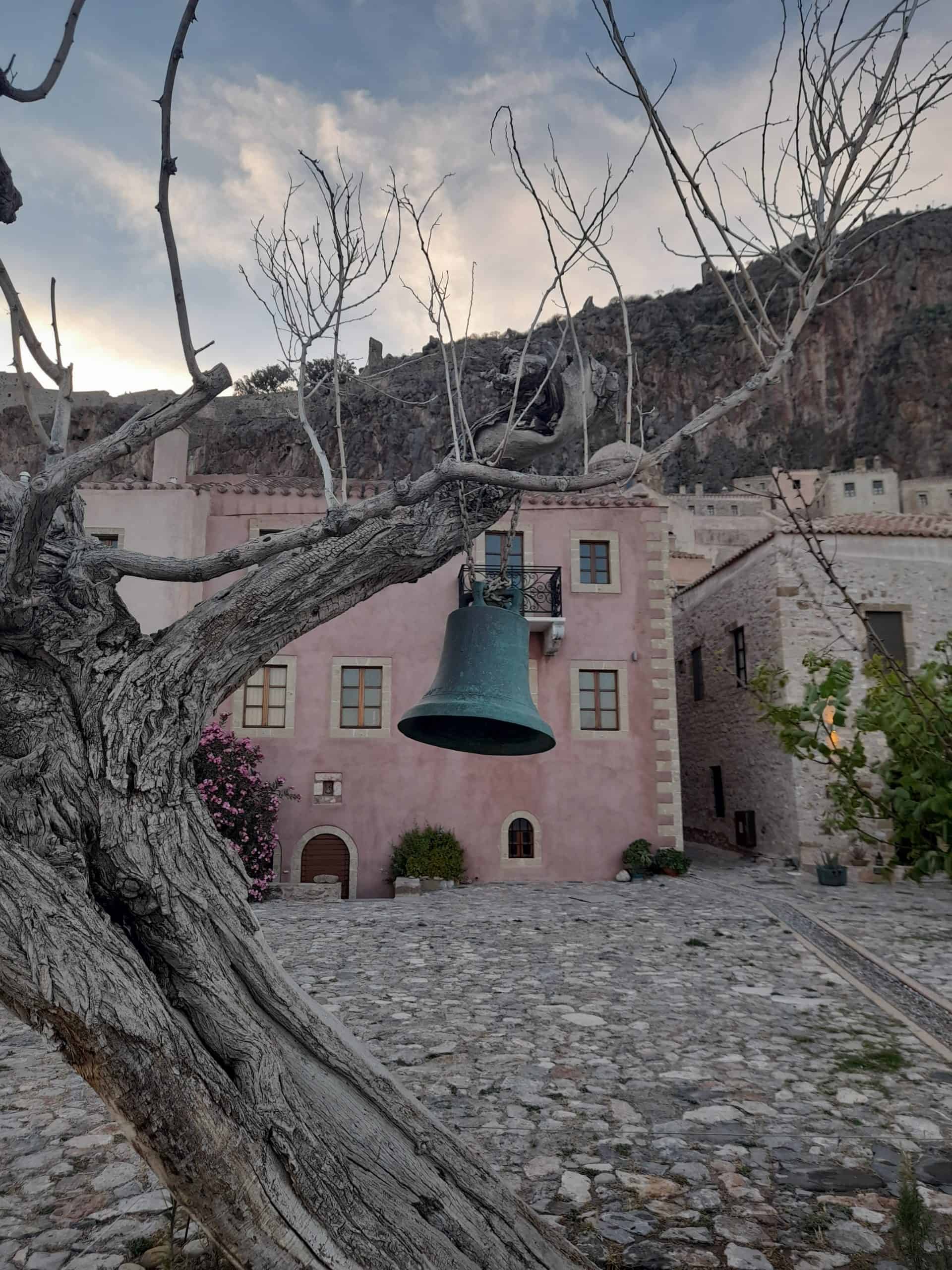 Visiting Greece in January offers several perks. You can explore much of the country at a fraction of the cost that you would have to pay if you travelled in the height of summer.
Flights, tours, hotels, and even museum admissions are cheaper. Similarly, most people associate Greece with being a summer destination and so, there are very few tourists in the country at this time. This is great because iconic sites such as the Acropolis or the Ancient Agora are best enjoyed without the crowds!
There are pros and cons to visiting Greece in January, just as there are with visiting Greece at any other time of year.
Greece in January Weather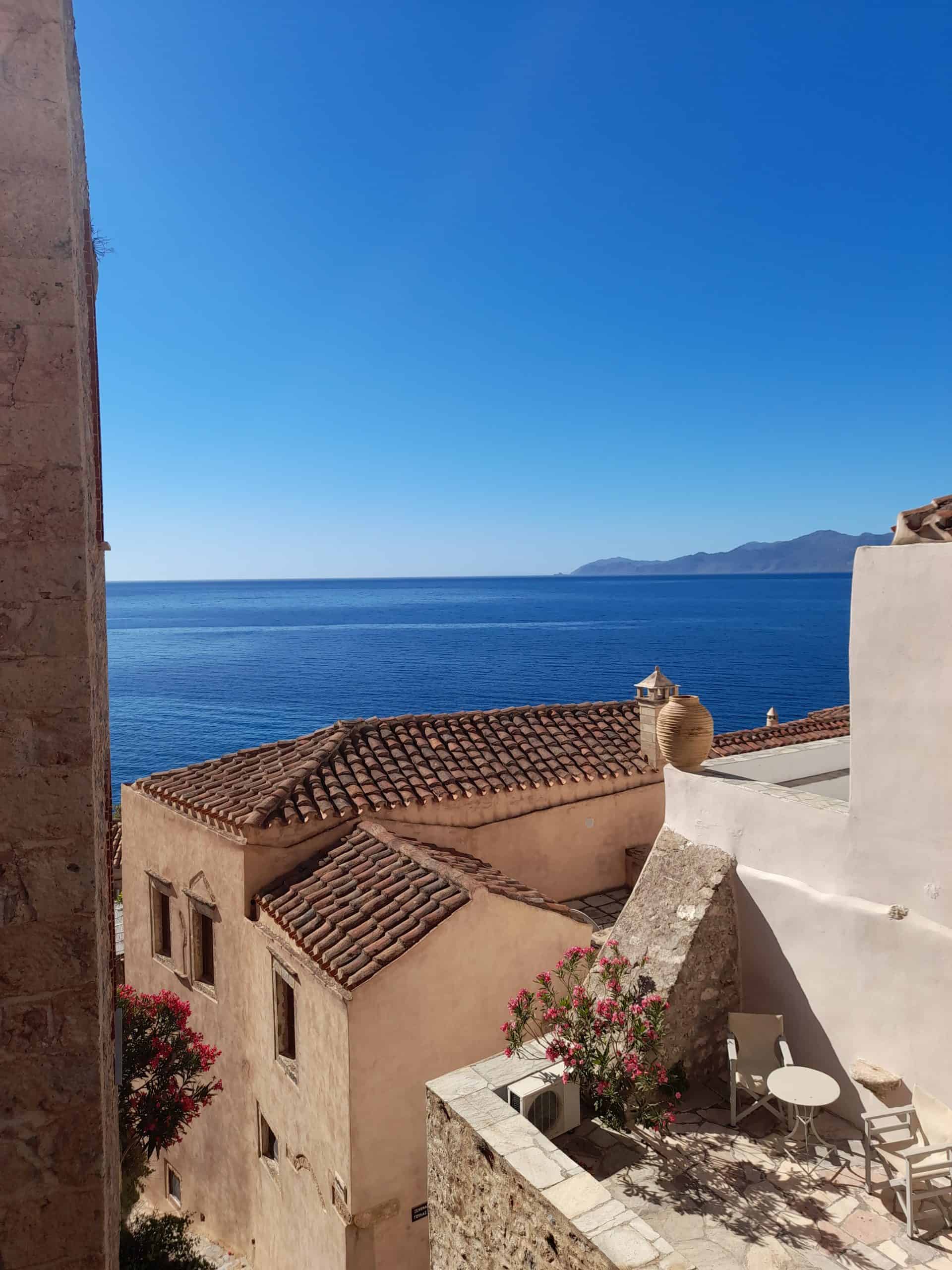 Greece in January usually sees relatively mild winters. However, freak snowstorms and colder than average conditions are not unheard of, particularly in Northern Greece.
Over the last few years, winters have been colder than average and snowfall was seen everywhere from Skopelos island to Athens in winter 2018 and 2020. Average daytime temperatures in Greece in January are between 7 and 10 degrees celsius.
Despite the cooler weather, Greece still sees more than 250 days of sunshine a year! It does not rain often and if it does, showers are usually short and over quickly.
That's a wonderful thing about visiting Greece at any time of year – even when the weather is cold and crisp, the skies are usually blue and the sun is shining. Just remember to pack layers and an umbrella.
Are the Greek Islands Warm in January?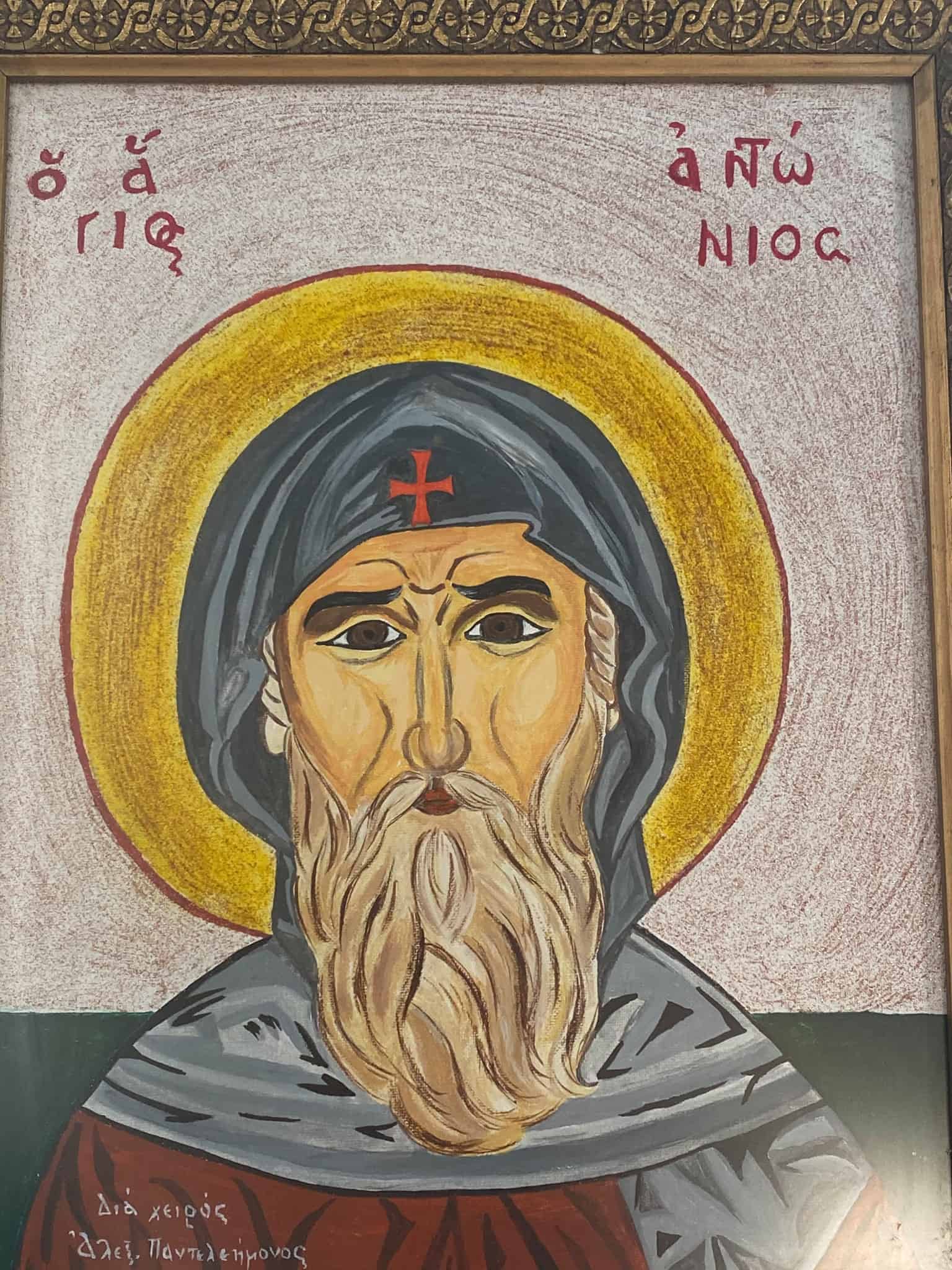 Are the Greek islands warm in January? In a word, no
Greece may see milder winters than much of Europe but it does not see hot temperatures all year round. This period is too cold for swimming on Greek islands but you will occasionally still see some brave local souls wading into the sea and going for a swim. 
Generally speaking, the farther south you go, the warmer the temperatures. So, Crete, and the southernmost Cyclades are the "warmest" of the islands. But they are by no means warm in comparison to summer conditions. 
It is also worth noting that most businesses on Greek islands are only open for the tourist "season". This generally runs from late May until early October and may be slightly longer or shorter depending on the Greek island groups in question. 
That means that if you rock up to an island like Alonissos or Skiathos in Greece in January, you will find that a lot of local businesses, restaurants, and bars are boarded up and closed. Most Greek islands have permanent residents that live on them year-round but the atmosphere is completely different in Greece in January compared to in say, July or August. 
Out of season a lot of islands, especially the smaller ones, may only have one bar and one coffee shop open. Even island residents often head back to Athens or Thessaloniki for the winter months. Larger islands like Corfu and Rhodes are more lively, owing in part to their ex-pat populations. 
Where to Travel in Greece in January
Greece in January is arguably the best time for city exploration. You could spend a few days or a long weekend in Athens, Thessaloniki, or Ioannina.
While this is not the time for a beach break, don't underestimate how much Greek islands have to offer besides just swimming and relaxation. Greece is a great hiking destination.
Islands such as Evia and Skopelos offer fantastic hiking trails that take you past jaw-dropping natural scenery. Some of the best long-distance trekking routes in Europe can be found here too: including Vikas Gorge in Northern Greece, Samaria Gorge in Crete, and the Corfu trail. 
Athens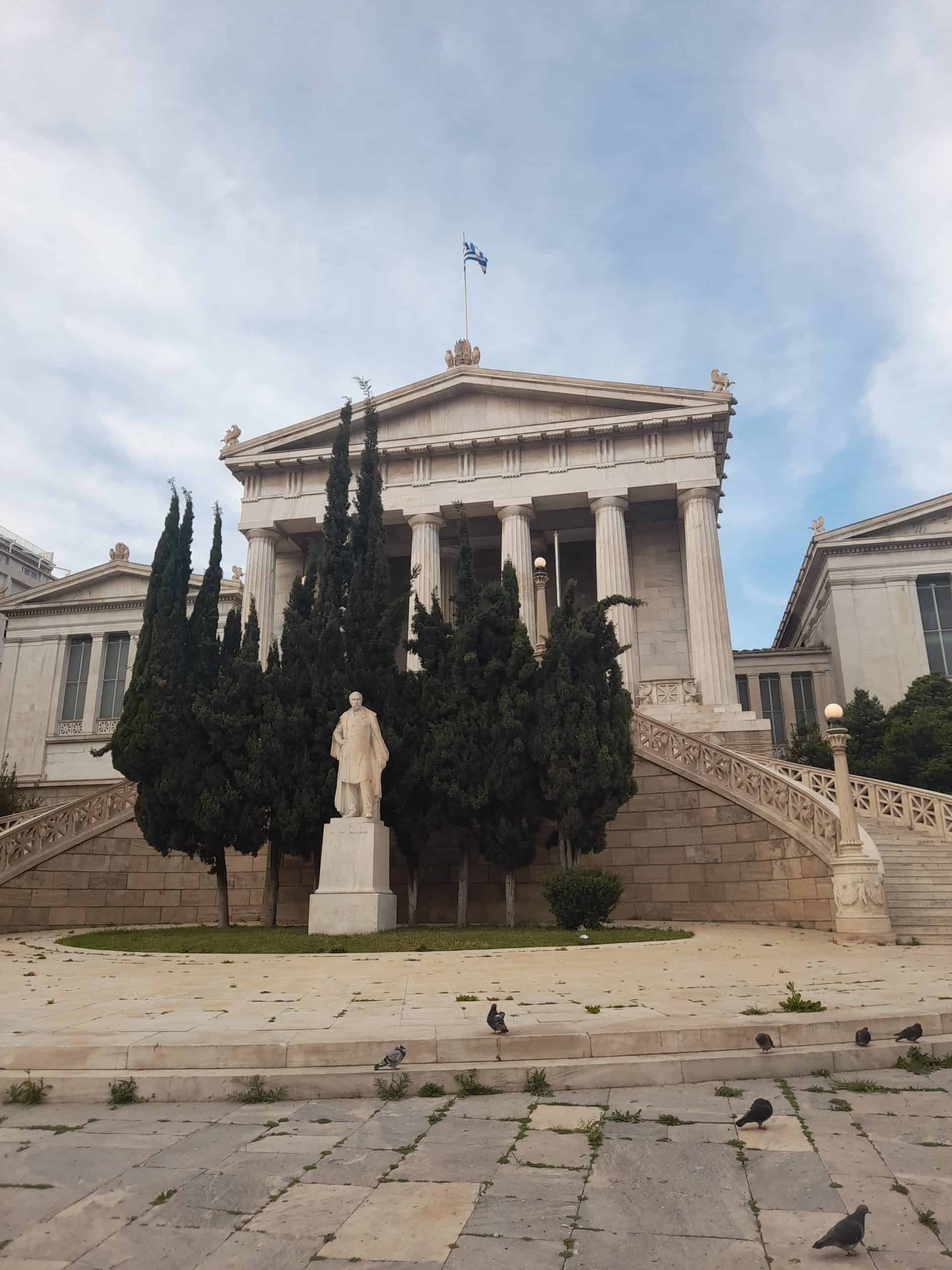 January is a good time to visit Athens. Most of the city's main sites and attractions are enjoyable in any weather.
Arguably, exploring them is even better in the winter season. During summer in Greece, it is not uncommon for temperatures to soar as high as 35-40 degrees celsius.
This is almost unbearable and it is hard to make full use of your day. Athenian winters are mild and you can spend hours wandering around the various Athenian neighbourhoods, climbing Acropolis Hill, exploring the Roman Agora, etc, without trying to constantly hide from the intense sun.
Winter in Athens sees ice skating rinks pop up beneath many world-famous historic attractions. Admission to many of the city's museums is free on certain days, including on the first Sunday of the month.
Thessaloniki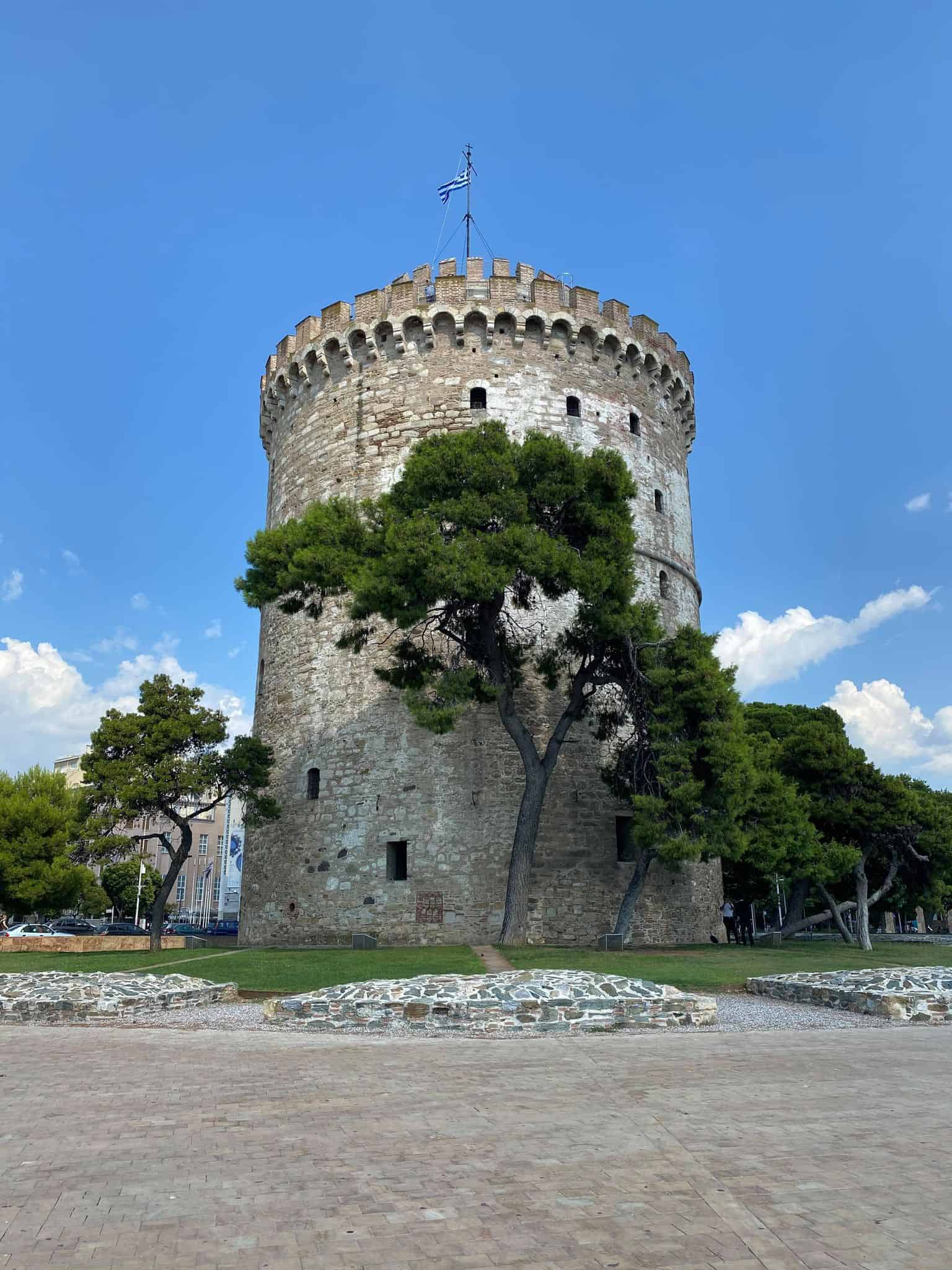 Thessaloniki is Greece's second city. It is frequently overlooked but is a wonderful alternative city break destination, particularly as several European airports offer cheap direct flights here.
Several interesting Ottoman-era ruins are scattered throughout the city including old hammams (bathhouses) and mosques. Don't miss the opportunity to obtain a bird's eye view of the city from the 15th century White Tower.
This structure was built as a fortification during the Byzantine era. It was used as a prison during the Ottoman era and was nicknamed "the tower of blood" because of the various executions and tortures that occurred there.
Thessaloniki is quite the gourmand and boasts a plethora of excellent restaurants that showcase cuisine from across Greece. By nightfall, head to Ladadika, an old Ottoman marketplace and the city's premier dining and entertainment district.
The Peloponnese 
The rugged Peloponnese region of Greece is best known for its quaint villages, vineyards, and medieval towns. Public transport in the area is scarce and so, this part of the country is best explored by renting a car.
Head to Mystras – a well-preserved hilltop Byzantine settlement and admire its ancient monasteries and mysterious cave churches. Sample local delicacies and homemade wine in the villages of Laconia, and spend a few days in magical Monemvasia. 
The city of Nafplio is a popular romantic getaway destination for Athenians. This was the former capital of Greece prior to the 19th century.
Sip Greek coffee in one of the quaint cafes off Syntagma Square, window-shop at the chic boutiques on Vasileos Konstantinou street and check out the old Venetian fortresses that still stand guard over the city. If you have a vehicle and more time to spare, head out to Epidaurus and the vineyards of Nemea. 
The Saronic Gulf
Exploring Greek islands is a completely different experience if you visit them in the summer or out of season. In Greece in January, most island businesses are closed down.
However, if you are interested in Greek history, culture, hiking, and seeing what life on a Greek island is really like when the tourists leave, there are a few options you may want to consider. The Saronic Gulf, in particular, is a nice archipelago to explore in the winter season.
Ferries run to the islands all year round, departing regularly from the port at Piraeus. You can travel to Hydra, Poros, Spetses, Aegina, and Agistri. 
Hydra is particularly charming and is home to what is considered to be one of the most beautiful ports in all of Greece. These islands also boast several charming walking trails that lead you along coastal paths to hidden coves and tiny villages.
Northern Greece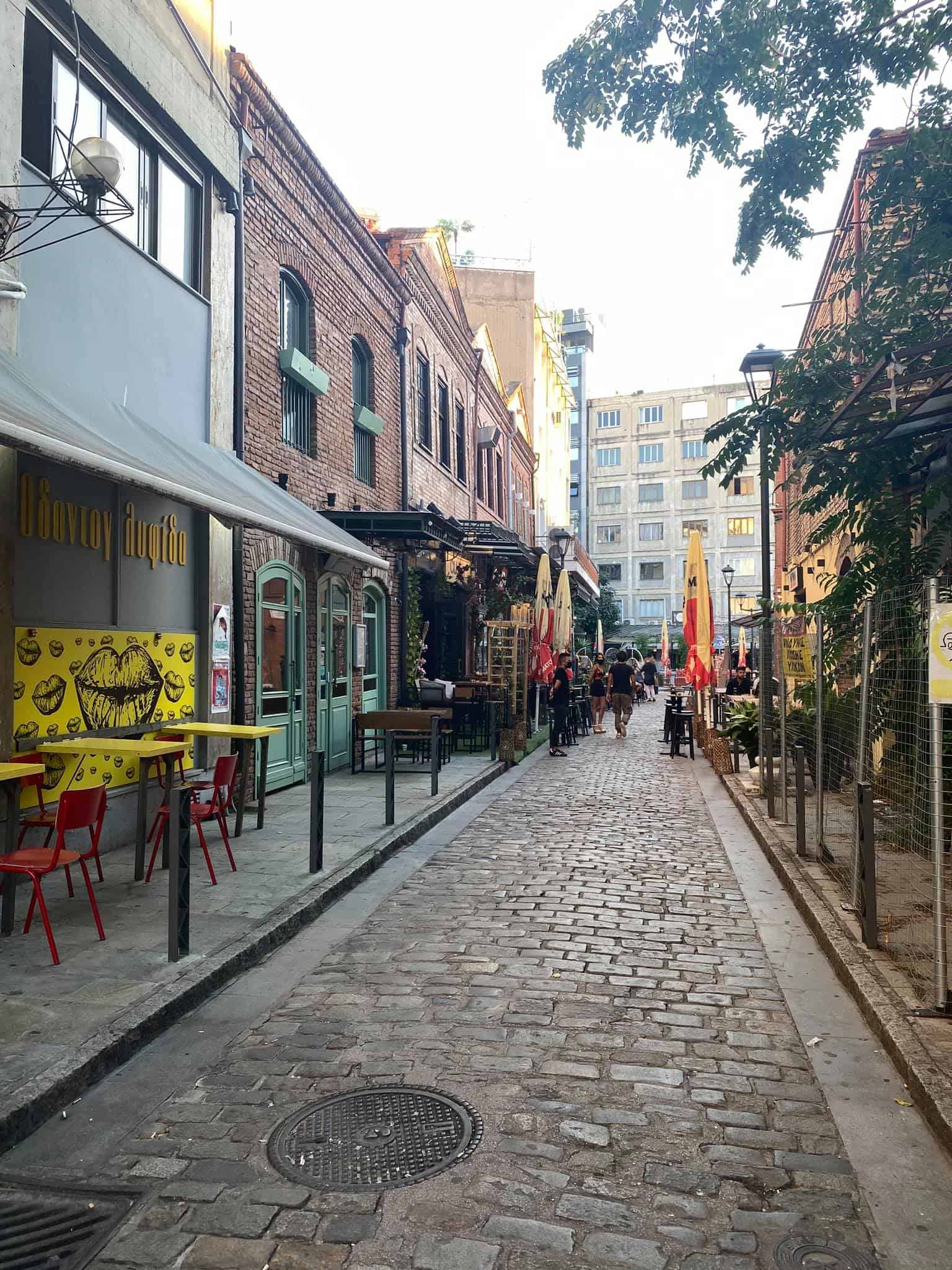 Northern Greece boasts a distinct culture and some of the friendliest locals in the entire country. The cities of Katerini, Trikala, and Kastoria are largely unknown to international travellers but have plenty to offer if you enjoy getting off the beaten path. 
Kastoria, in particular, is a beautiful lake city that sits in the foothills of the Pindus Mountains. It has existed since the 10th century and can be found on the banks of Lake Orestiada.
Grab a takeout cappuccino from one of the waterfront coffee shops and stroll around the lake towards the Dragon's Lair cave complex. Along the way, stop by the idyllic neighbourhoods of Apozari and Doltso.
These areas are filled with grand neoclassical mansions that were once the homes of those that made their fortune in this region as furriers. There are more than 60 old Byzantine churches in Kastoria, each one more impressive than the last.
Evritania 
The Evritania region of Central Greece is known as "The Switzerland of Greece". This is on account of its jaw-dropping natural scenery, and winding country roads that lead through dramatic mountain ranges.
Many Greeks will venture here over the Christmas and winter period. Velouchi ski resort can be found here and even if you haven't skied before, you can easily rent equipment or take lessons.
Karpenisi is the capital of Evritania . Part of the charm of exploring this region is found in simply renting a log cabin with your friends or partner, and cosying up by a log fire.
Venture to Proussos Monastery – one of the most important monasteries in Greece and a place where Hellenic forces rested during the war for independence. Sample local Greek delicacies and homemade liquor in the tavernas of Megalo Chorio, and Gavros.
---