Getting from Skiathos to Skopelos is very easy. Ferries depart from Skiathos port daily throughout the year, with an average of 3-4 services per day during the peak summer months.
Island hopping in the Sporades is very convenient and you can get from Skiathos to Skopelos in less than 90 minutes. Ferries and "flying dolphins" connect Volos in the mainland with Skiathos, Skopelos, and Alonissos. You can also find connections to Skyros island from each of the various Sporades islands.
Getting from Skiathos Airport to Skiathos Port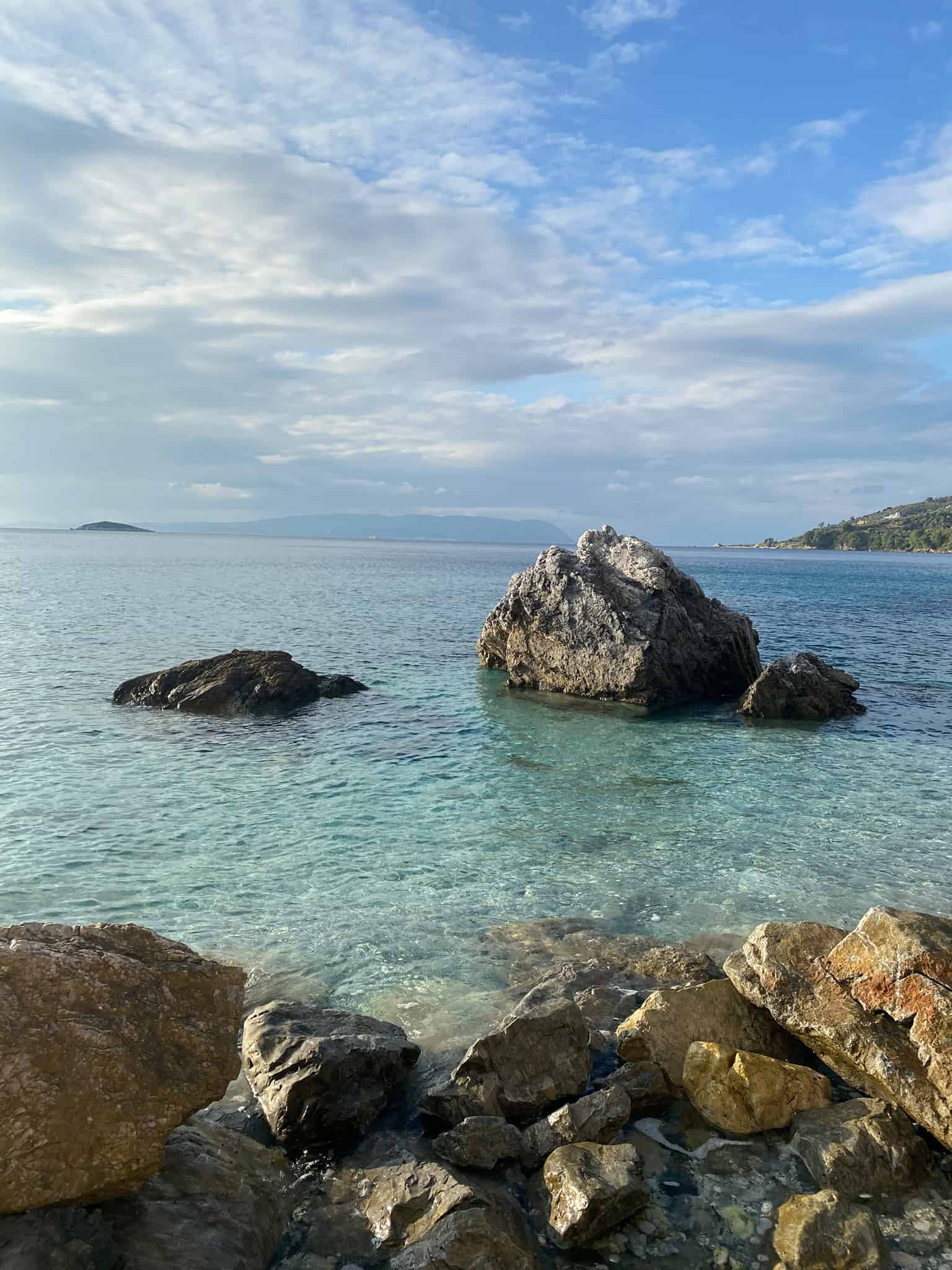 Skiathos airport is conveniently located just five minutes away (1.2 miles) from the port area. Mountainous Skopelos does not have an airport (nor the terrain to accommodate one).
Often, the easiest way of getting to Skopelos is to fly to Skiathos and then take the ferry. This sounds like a lot of hassle but the journey is pretty fast and painless.
Take a Cab or Organise a Transfer
The best way to get from Skiathos airport to the port is to take a taxi. Skiathos' "Alexandros Papadiamantis" airport is very small and consists of only one terminal for both domestic and international flights.
There are usually cabs waiting outside the airport. However, you should keep in mind that during July and August, it can be very busy and you may have to wait a little. To avoid this, you might want to consider pre-booking a cab or an airport transfer.
The number for the Skiathos Taxi Federation is (+30) 2427024461. Most cab drivers/telephone operators speak English so it's easy to organise a cab upon arrival if you don't find one outside.
If you are staying overnight in Skiathos before heading on to Skopelos island, your hotel may offer a shuttle service. Check with them in advance of boarding your flight. There is currently no public bus that operates on the route from Skiathos airport to the port.
Skiathos to Skopelos Ferry Services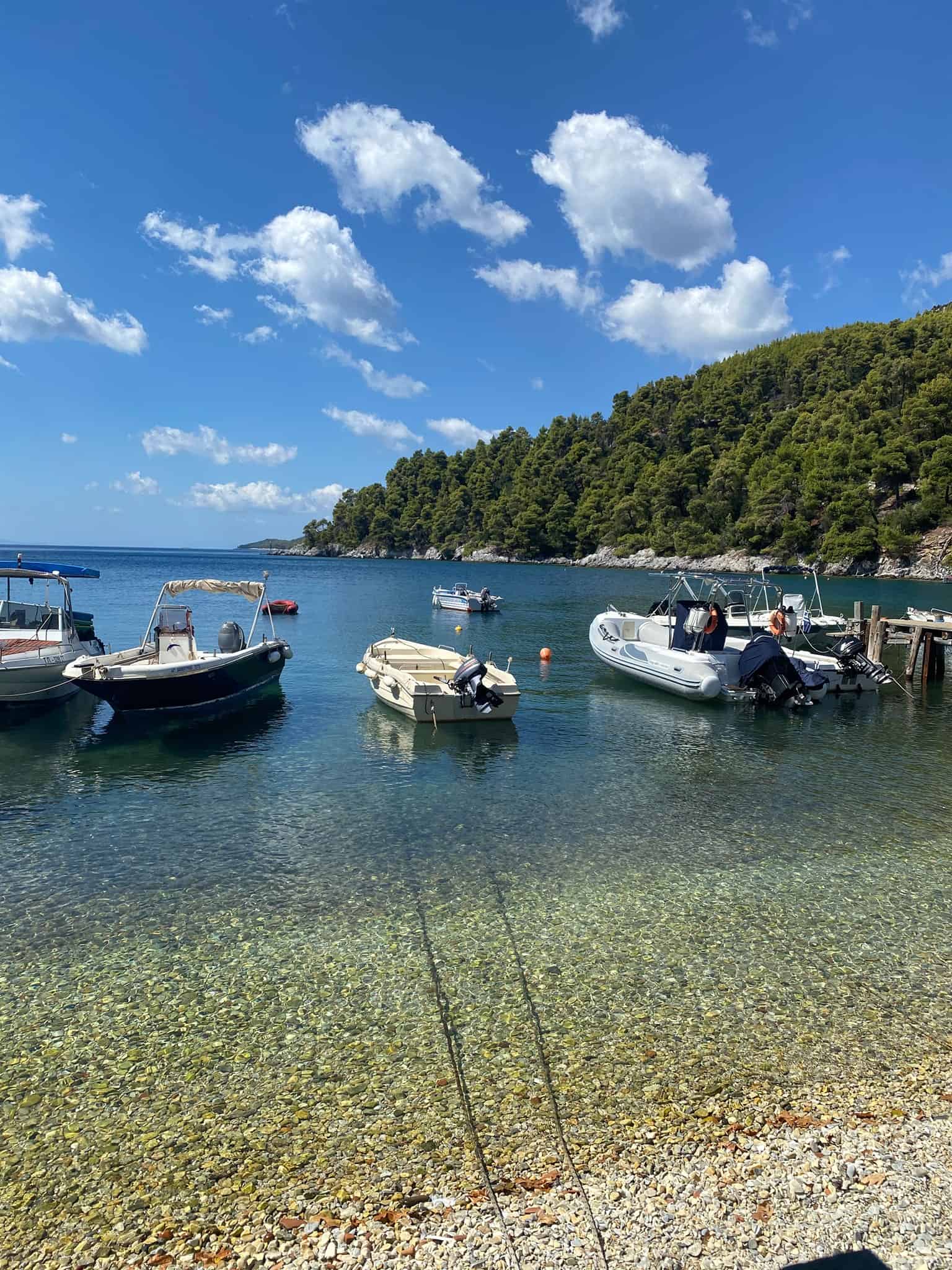 Hellenic Seaways and Anes Ferries are the two companies that operate the boats from Skiathos to Skopelos. Schedules vary depending on the season.
Hellenic Seaways and Anes Ferries
The flying dolphin hydrofoil operated by Hellenic Seaways is the faster of the two options. It gets you from Skiathos to Skopelos in just 30 minutes and travels at speeds of up to 33.5 knots.
The boat operated by Anes Ferries is a larger car ferry. This gets you from Skiathos to Skopelos in an hour and fifteen minutes.
If you are particularly prone to seasickness, you may prefer to travel by the slower boat. However, the journey by flying dolphin is not excessively fast/choppy.
The Anes ferry has two small coffee bars on board serving an array of drinks, snacks and refreshments. Prices vary from €8 to €18.50 per person depending on the specific route and provider.
Purchasing Ferry Tickets
Seats on boats from Skiathos to Skopelos seldom completely sell out. However, it is a good idea to reserve your ticket a day or two in advance – particularly if you are travelling during the peak summer months.
It is possible to purchase your tickets online in advance, or in person at the Skiathos port ticket office. Tickets purchased online are available in electronic format which you can display on your phone.
Alternatively, you can print them on arrival at the port. You can check the latest routes and prices via Ferryscanner.
2021 Ferry Procedures
You must present a form of ID (passport/driving license) when purchasing your ticket. In 2021, in line with the Greek government's safety and prevention methods for the pandemic, all passengers must complete a "Pre boarding information" form prior to boarding the ferry.
This will be handed in to the boat staff along with your ticket when boarding. You can find and print out the form from here.
Forms are also on hand at the port if you aren't able to print one in advance. Masks must be worn for the duration of the journey and social distancing measures must be followed.
Skiathos to Skopelos Tours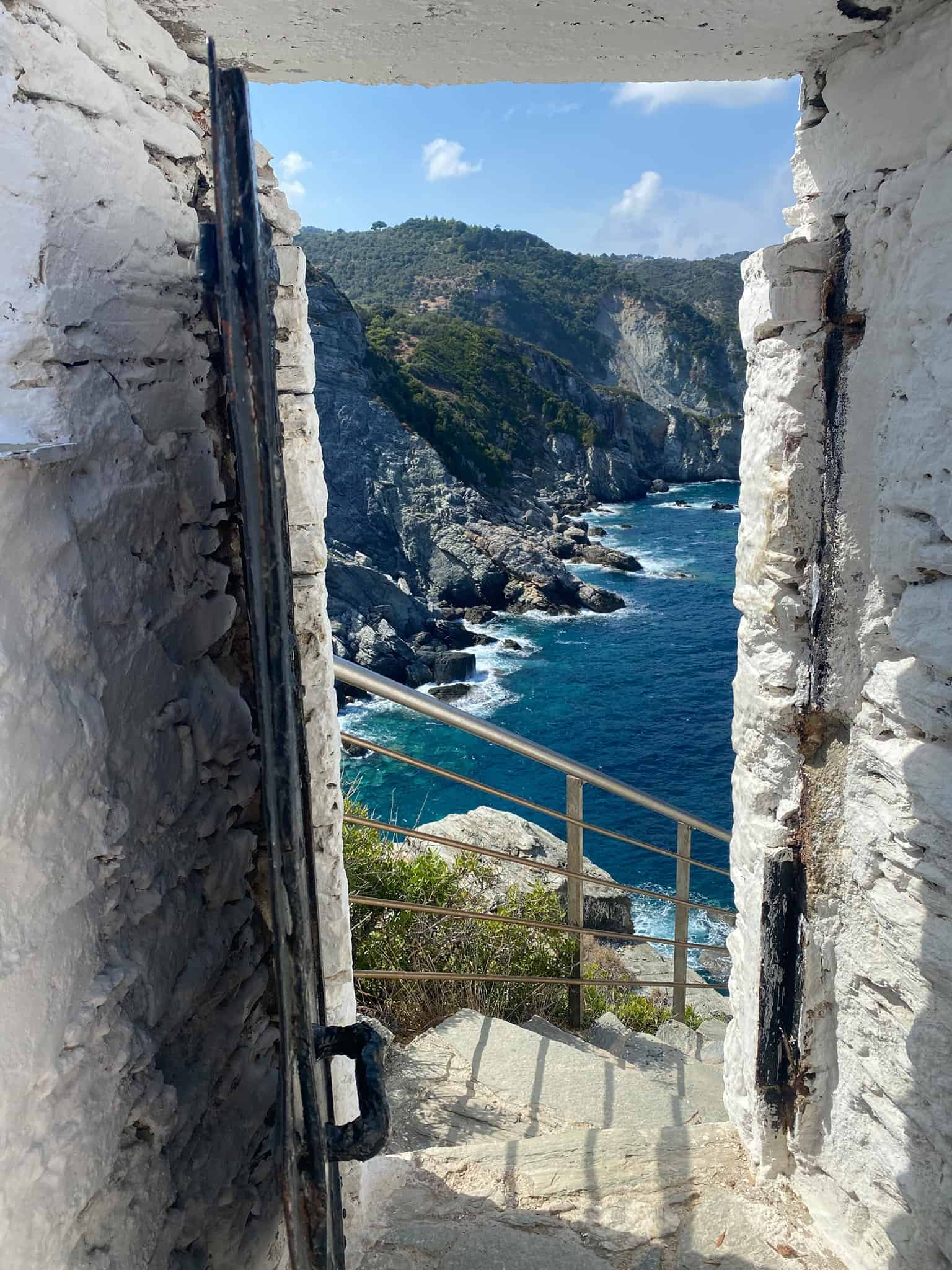 If your Greece itinerary doesn't give you the time to stay to stay overnight in Skopelos, there are various reputable tour companies that operate Skopelos day tours.
A variety of excursions are available – including a number of those that focus on Skopelos' "Mamma Mia" highlights (Agios Ioannis church, Kastani beach, Cape Amarandos), and Skopelos' best beaches.
Skiathos to Skopelos Private Water Taxis
It is possible to organise a private water taxi from Skiathos to Skopelos if there are between one and five people in your party. However, this is of course the most expensive travel option.
Skiathos water taxis give you slightly more flexibility (as well as comfort and convenience) as you have the option to sail into any village/port in Skopelos, as opposed to just Glossa and Skopelos town as per the commercial ferry/flying dolphin route.
Prices and travel durations vary depending on the specific port you want to sail into. A breakdown of costs and times is provided below.
There are two different companies that offer water taxi services from Skiathos to Skopelos. They are Skiathos Water Taxi (Contact: +306980200200) and Sea Cab Water Taxi (+306934343287).
Parting Words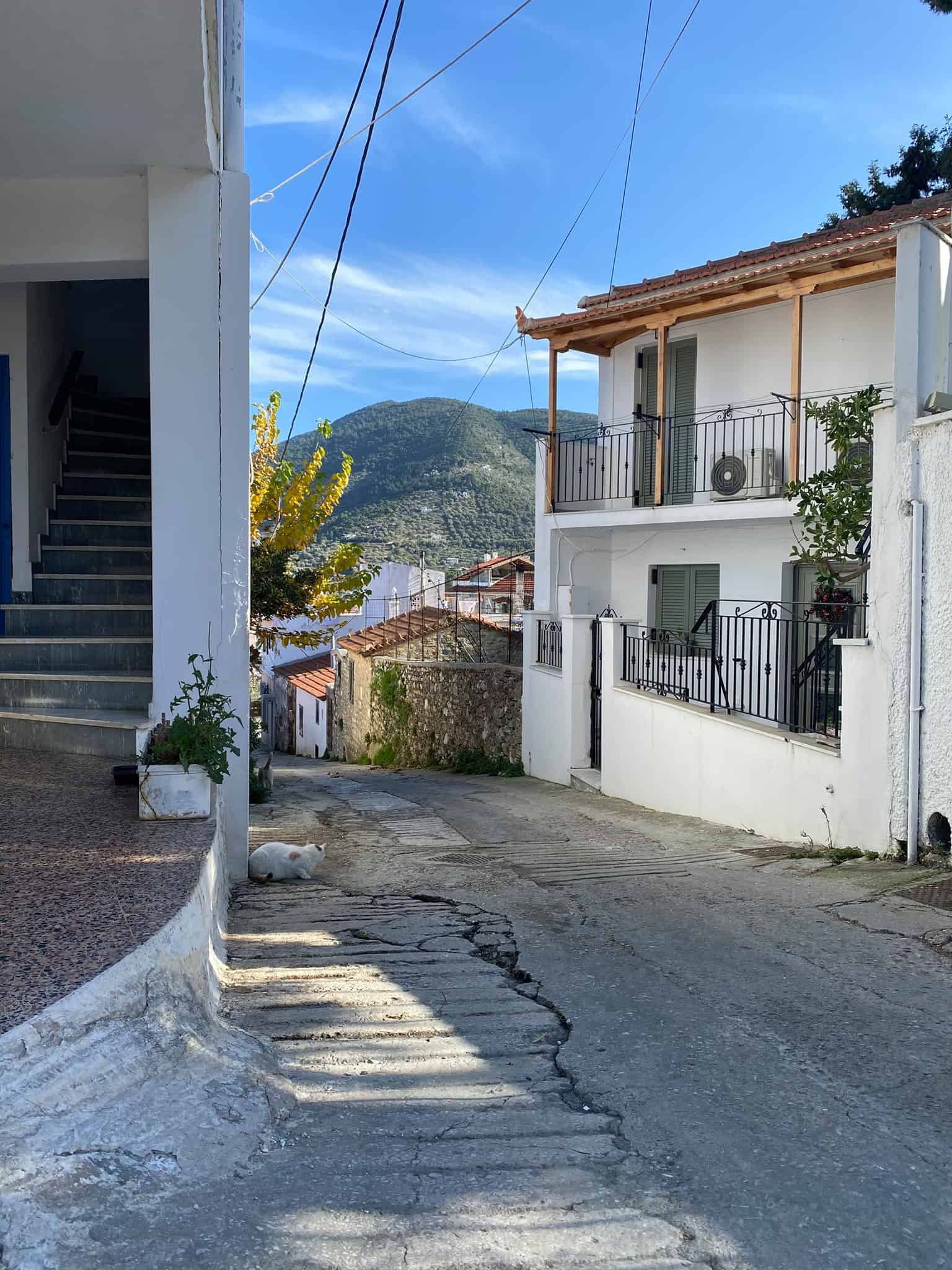 Do you have any additional questions about getting from Skiathos to Skopelos or organising a trip to Greece? I have lived here since 2017 and I spent eight months living in Skopelos in 2020/21.
Drop me a comment below and I will strive to get back to you ASAP! Geia sou! Melissa xo
---