Best Greek islands to visit in September? There are plenty.
Arguably, there is no such thing as a "bad" Greek island to visit at this time of year. As a matter of fact, September and October are among the best times to travel to Greece.
Best Greek Islands to Visit in September
Prices of hotels, tours, and flights in Greece drop by as much as 60% as August makes way for September. Better still, the crowds that visit Greece during the peak summer months disperse.
You might even find the temperature and weather conditions preferable at this time of year. July and August in Greece see temperatures that soar well above 30-35 degrees Celsius.
Meanwhile, September temperatures tend to linger in the late twenties. In other words, it's still very hot and this is "summer" weather by anyone's standard.
However, the conditions are not so hot that it is unpleasant being outside for extended periods of time. Hiking in Greece or exploring outdoor archaeological and UNESCO-protected sites is much more pleasant in September.
Warmest Greek Island in September?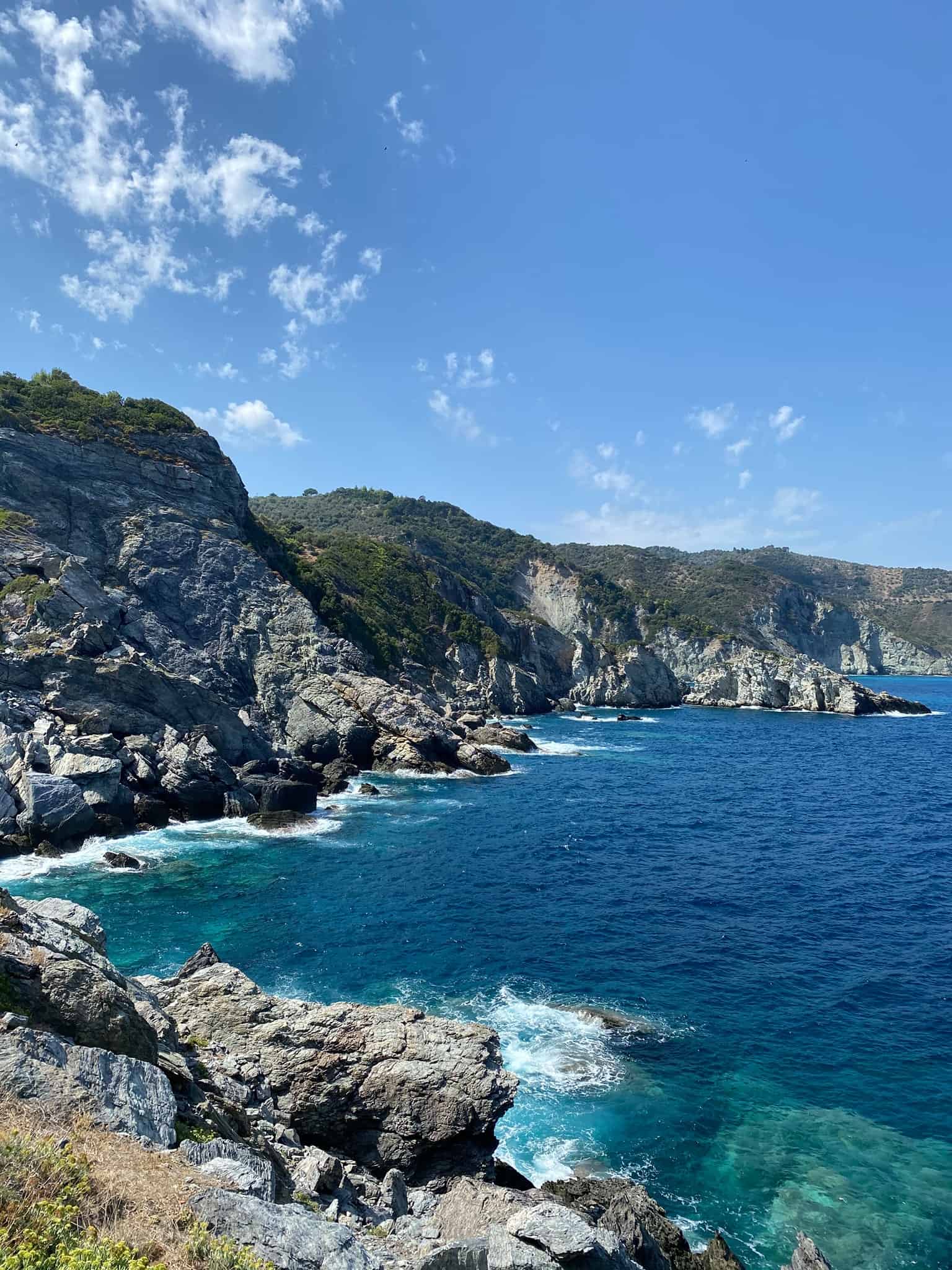 Most Greek island groups see pretty hot, sunny conditions in September. Even the northern, frequently rainy islands in the Sporades and North Aegean are very warm.
However, typically, the farther south you go, the warmer the temperatures. So the warmest Greek island in September? Arguably Crete, and some of the southernmost islands of the Cyclades.
Best Greek Islands to Visit in September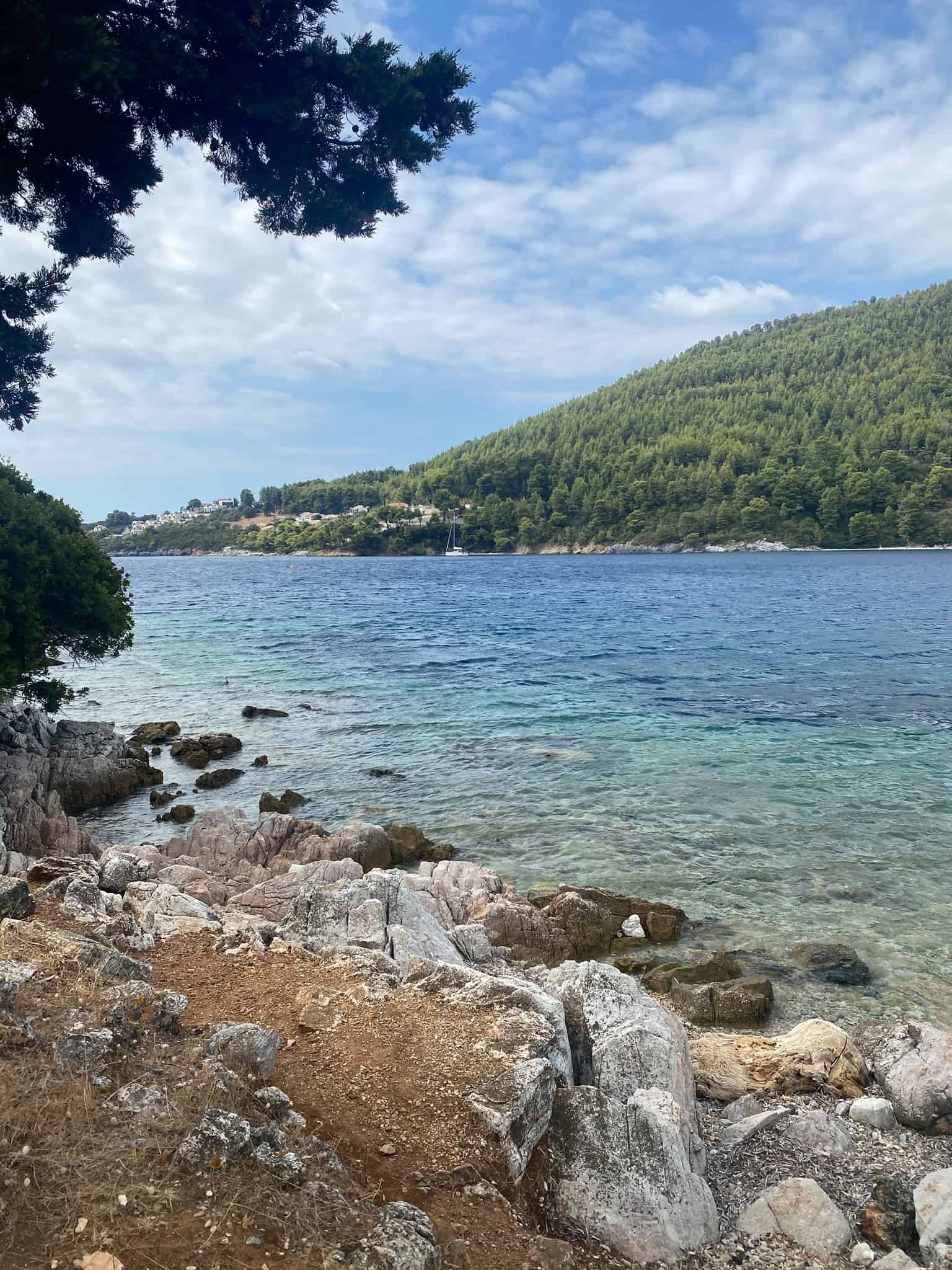 A selection of the best Greek islands to visit in September is detailed below. This list is not exhaustive – there are hundreds of Greek islands after all!
However, these are among the warmest, and most culturally rich to explore in the shoulder season. Some islands detailed here are easier to get to than others. Use Ferryscanner to check the latest ferry ticket prices, routes and schedules.
Kos
The stunning island of Kos in the Dodecanese is one of Greece's most popular island getaway destinations. For good reason too. Kos is stunning.
The conditions here are perfect for a little late summer sun and rest and relaxation. The average daytime temperature in Kos in September ranges between 24 and 28 degrees Celsius.
Even in the evenings, the temperature rarely drops below 20 degrees Celsius. So, you can enjoy a cocktail or two by the sea and only have to take a light cardigan.
Kos is renowned for its abundance of long sandy beaches that border crystal-clear azure waters. Visiting in September, you can enjoy swimming and snorkelling without sitting elbow to elbow with other beachgoers on their towels!
Skopelos
The blue-green island of Skopelos rose to fame in recent years after it featured as the fictional island of "Kalokairi" in Mamma Mia. Regardless of its Hollywood links, Skopelos has, until now, managed to avoid being a victim of mass tourism.
This, in part, may be due to the fact that the island is so awkward to get to. Visiting Skopelos entails either a flight to Skiathos and a ferry, or a cross-country journey to Volos, and a long boat ride.
September is essentially the last month of the "season" in Skopelos before local bars and restaurants close for the winter. While the island may not be a mainstream tourist destination, Skopelos still has its fans.
In July and August, some parts of the island – notably Panormos and Skopelos town ("Chora") are overrun with tourists. Travelling slightly out of season – either in mid or late September, means having some of the Skopelos beaches and villages almost entirely to yourself.
Better yet, these cooler conditions mean it's nice to hike around the island, without having to wake up early and avoid the midday sun in order to do so. Don't miss
Sendoukia. This site, in the midst of a dense pine forest, is a mysterious pirate's graveyard. Better yet, from this view, you can enjoy some of the best viewpoints in Skopelos.
Santorini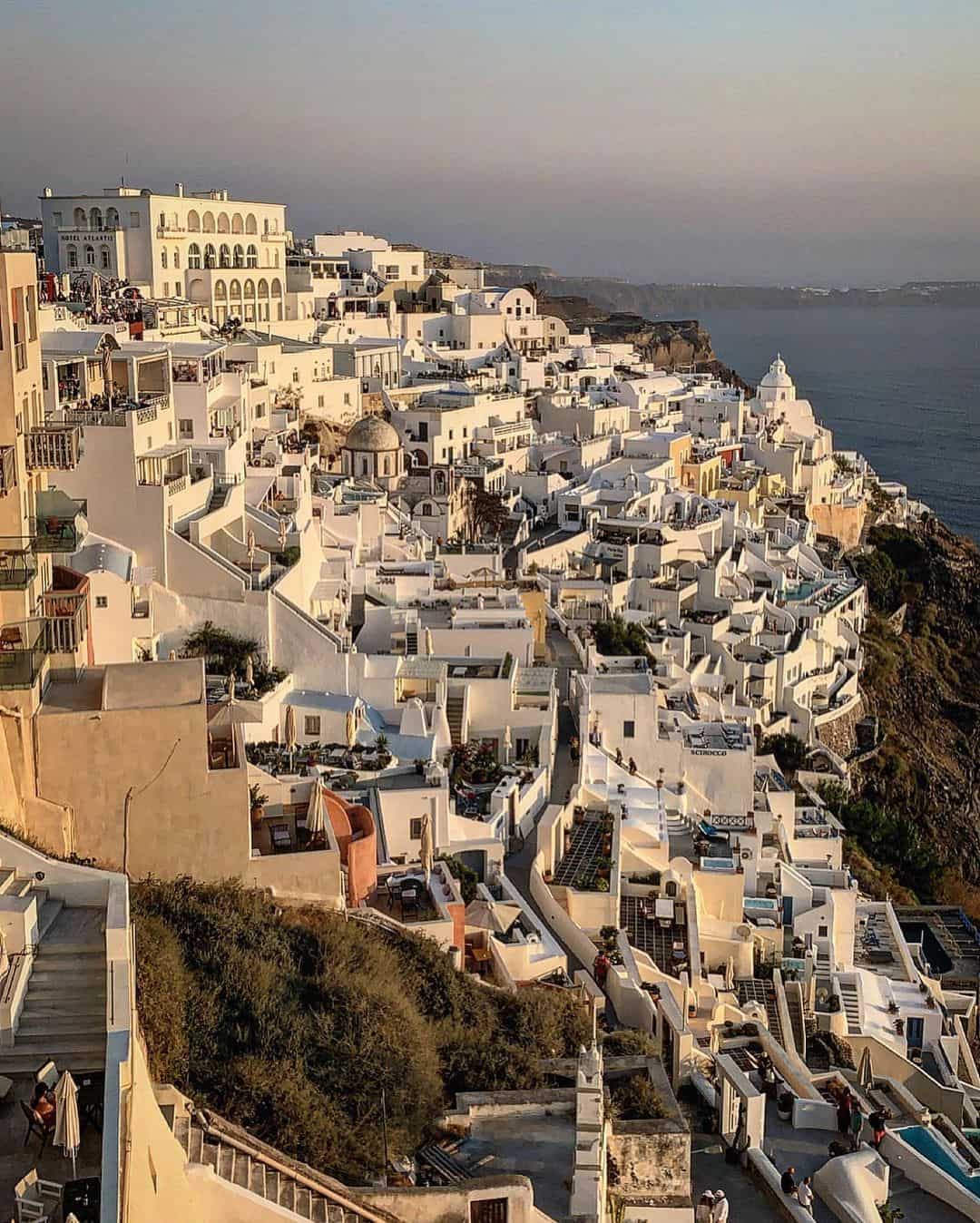 September is one of the best times to visit Santorini. The crowds are finally starting to disperse and flight and accommodation prices become more reasonable as Autumn approaches.
Conquering the infamous 10km Fira to Oia hike is a must. Temperatures are a lot more bearable at this time of year, though it does get very hot during the day so set out early in the morning or the late afternoon if you plan on hiking.
The trail leads you through stunning volcanic landscapes and past the gorgeous villages of Imerovigli, Oia, and Firostefani. There are plenty of places where you can stop for a coffee or a spot of lunch in a traditional taverna along the way.
Fira, the capital of Santorini is home to charming boutique stores and is the perfect place to indulge in some retail therapy. Meanwhile, Oia, with its quintessentially Greek whitewashed buildings with blue domed roofs, is one of the best places on the island to catch a famous Santorini sunset.

For the best Santorini trip, plan to spend a little time in both towns. If you like wine, you will be pleased to discover that there are more than 20 wineries on Santorini!
Some offer incredible caldera views and the vast majority enable you to book a tasting of their different wines paired with local agro products, cold cuts and cheeses. Santorini also makes a good base for island-hopping to other places in the Cyclades such as Delos and Ios.
Crete
Crete, owing to its southern location, is not only one of the best Greek islands to visit in September, but it is also one of the hottest. Early in the month, it is not uncommon for temperatures to remain at around 30 degrees Celsius.
As the month progresses, you can still enjoy temperatures in the mid-twenties. Crete is the largest Greek island and it can be overwhelming to plan your itinerary here.
Depending on the amount of time you have, you may decide to either embark on a cross-island itinerary. Alternatively, you might want to concentrate your time on a specific side of the island.
Crete boasts three international airports. Consider flying into Heraklion and spending a day or two exploring the historic capital and participating in the national sport of Greece – drinking Greek coffee!
From Heraklion, take a day trip to Knossos. This is one of the largest Minoan palaces in the world.
The site dates back to 2000 BC. Be sure to also visit the Heraklion Archaeological Museum where many of the artefacts recovered from the region are stored.
Rethymno and Chania are both charming Cretan cities with picturesque old towns. Their historic centres consist of a maze-like network of narrow cobbled streets adorned with colourful buildings and houses. It is easy to get from Chania to Heraklion and vice versa.
Skiathos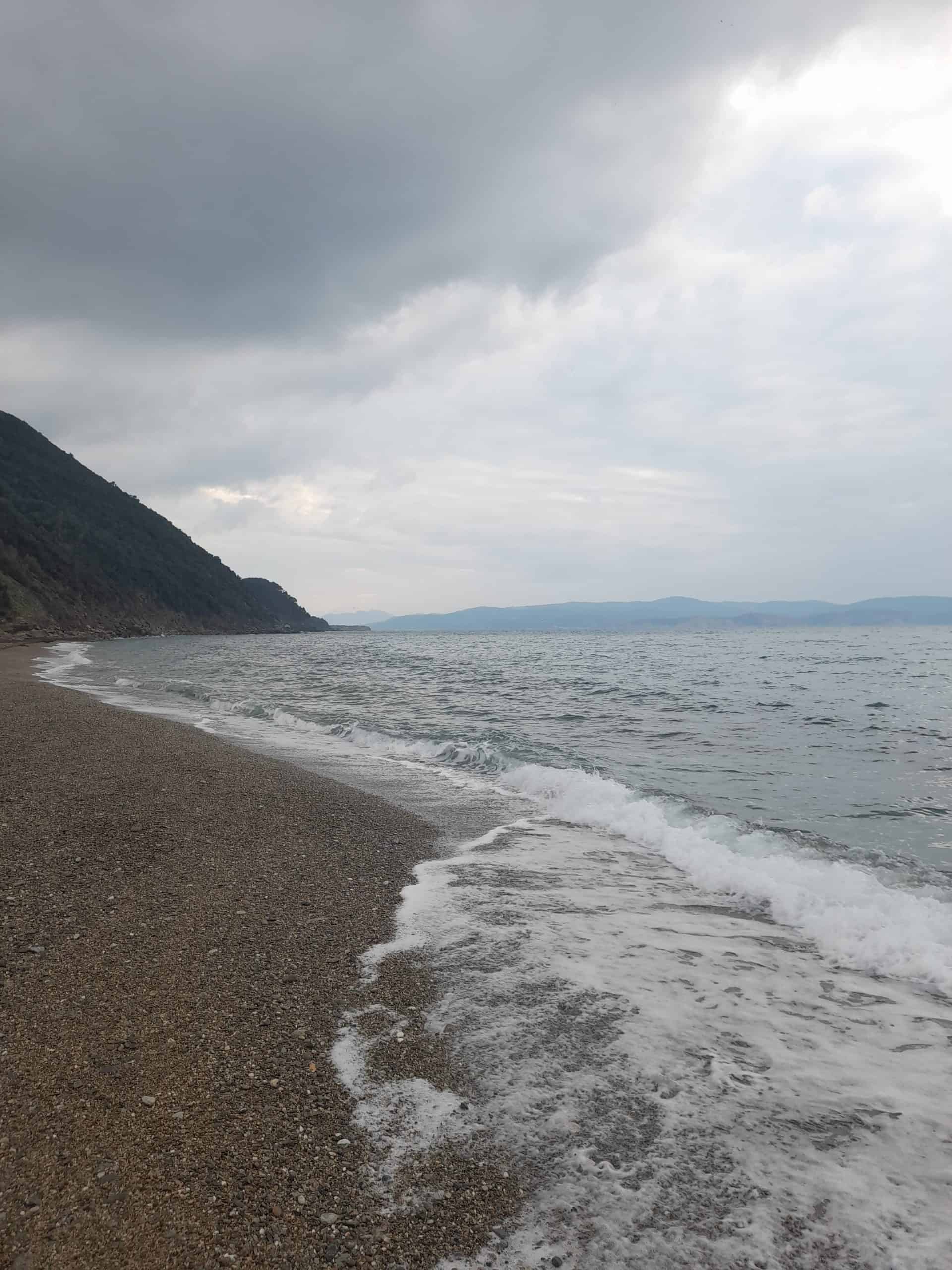 Skiathos is the most popular island in the Sporades group. It is well connected with the rest of Greece, as well as wider Europe.
It is the only island in the Sporades to have an airport. As such, it makes a logical starting point for a wider island-hopping adventure.
Some of the resort towns and beaches in Skiathos become extremely busy during the months of July and August. It can be near impossible to find a corner of the island that is not overrun with crowds.
This is a shame as Skiathos is naturally gorgeous. By September, the crowds begin to taper off.
As such, you enjoy the rare, more peaceful side of breathtaking beaches such as Diamandis beach, Katharina beach and Vromolimnos. Skiathos may well be known for its party scene.
However, the island caters to people of all tastes. If you enjoy hiking, there are more than 26 trails that lead around the island.
There are several monasteries in Skiathos that are well worth an afternoon's exploration. The Monastery of Evangelistria is one of the most important in Greece.
It is here where the very first Greek flag was flown in the 1800s. Similarly, there is Kounistras Monastery in the hills behind Troulos.
There's a lady living in the monastery that was quite a well-known Greek bouzouki singer in Athens. However, she moved to the monastery to take care of it and dedicates her life to her faith.
Mykonos
September is one of the best times to visit the popular Cycladic island of Mykonos. This is especially true if you want to experience the local nightlife, yet you don't want to travel when the island is overbearingly crowded.
Owing to the island's South Aegean location, temperatures remain hot here throughout most of September. Best of all? Travelling during this period enables you to escape the Meltemi winds that plague the Aegean in July and August.
Panormos and Super Paradise are two of the best places on the island to enjoy all-night beach parties. If you are looking for something a little more low-key, head to Little Venice.
This picturesque little district extends out from Alefkandra beach. Comparing the area to Venice is fitting.
Here, pastel-coloured stilted houses sit just above the water. These buildings were once the homes of fishermen.
However, they have been converted into chic cocktail bars and upscale eateries serving international and Greek cuisine. The area also has a fascinating history too. Once upon a time, pirates would drink and hang out here while sailing around the Mediterranean!
Spetses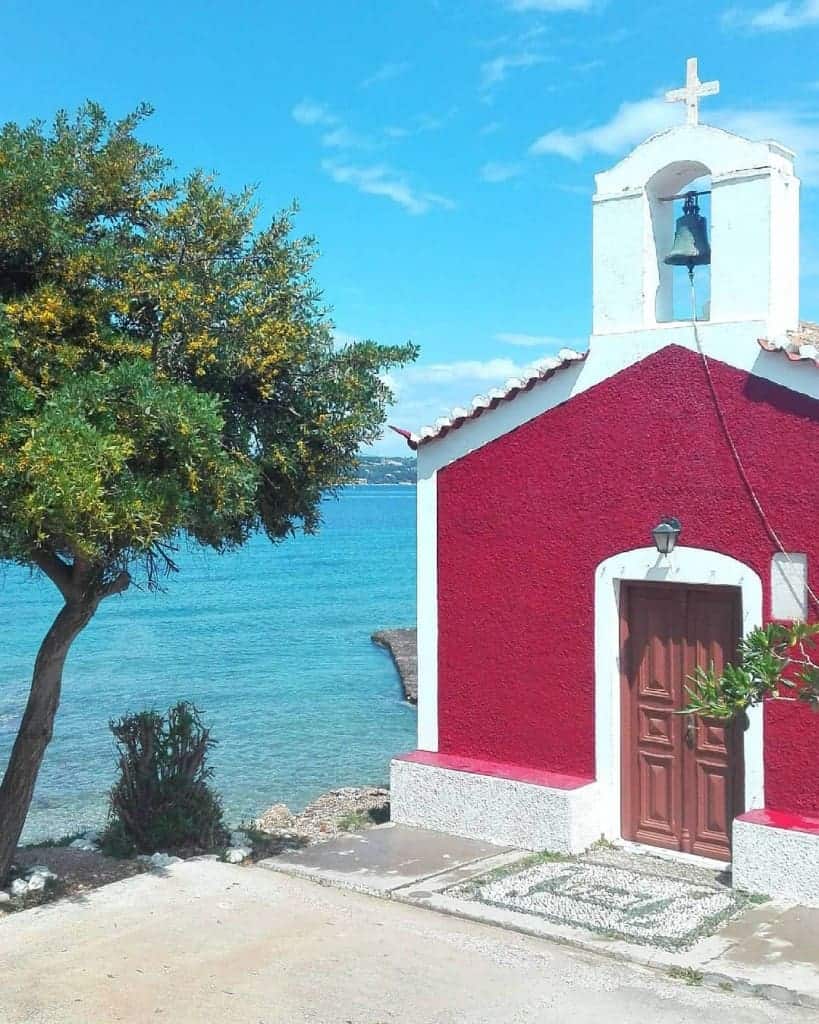 The little island of Spetses is one of the closest islands to Athens. It floats in the Saronic Gulf, some 2.5 hours away from the Greek mainland.
The affluent island is a popular weekend getaway destination for Athenians. It is home to less than 4,000 permanent residents, all of whom, live within Spetses town "Chora".
Venture outside of Spetses town though, and the island is essentially one big national park. No cars are permitted here, making Spetses a unique Greek island travel experience.
Consider renting a bicycle or, better yet, an ATV and zipping through the wilderness of the island. Spetses is one of the best Greek islands to visit in September because of the local events that take place here.
Every September, the island plays host to the annual Armata festival. Spetses, along with nearby Hydra, was the site of many important battles during the Greek war for independence.
The Armata festival exists to celebrate the naval battle of 8th September 1822 in Spetses. Street performances, traditional dances, and theatrical performances are hosted across the island.
Reenactments take place on the 8th of September. A huge model ship is created and then burnt at sea, as fireworks illuminate the night sky.
Alonissos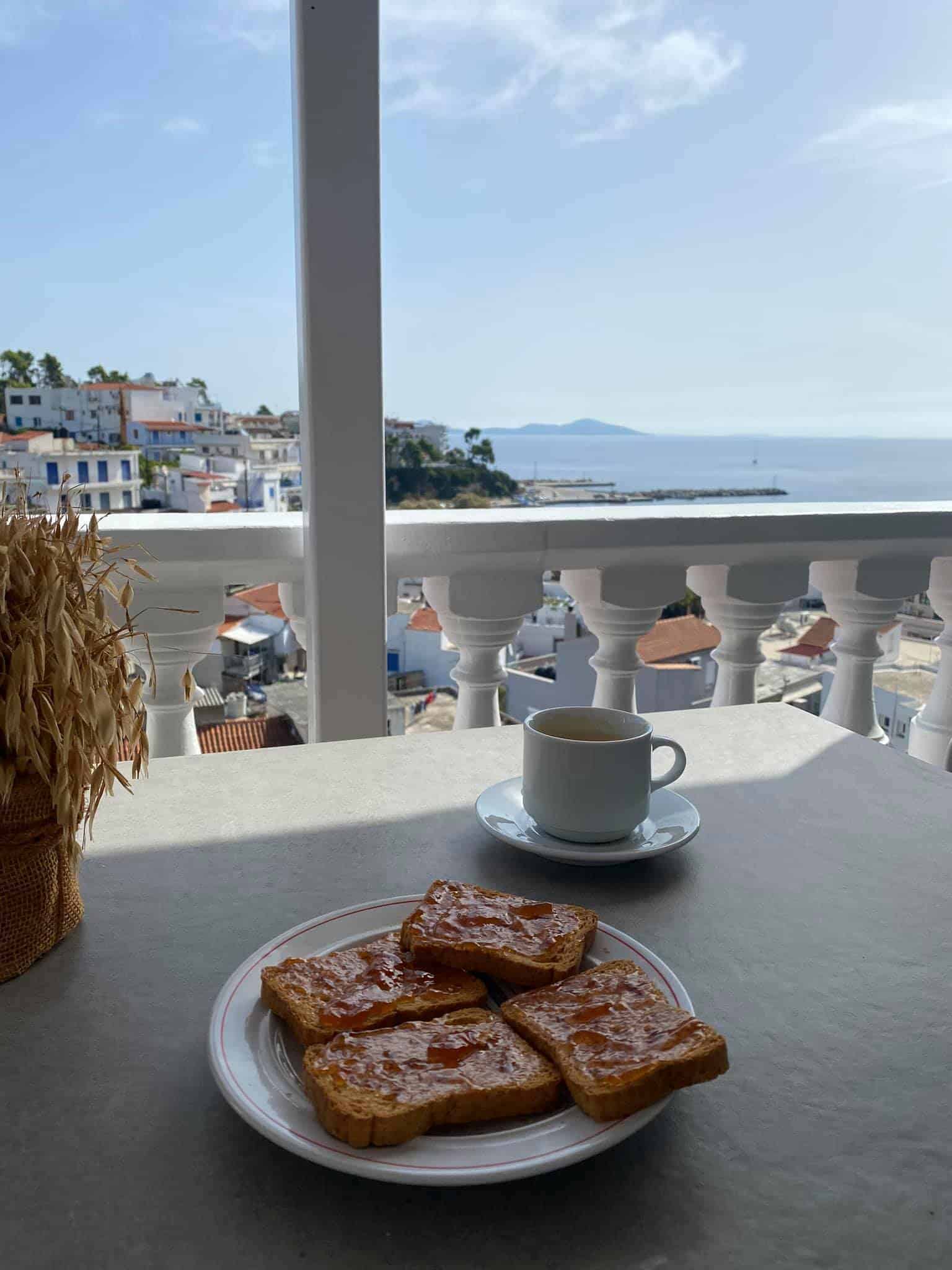 Little Alonissos is one of the most remote islands of the Sporades. It is home to just 2,700 people.
Alonissos also sits within a protected marine area – Alonissos marine park. This is the only one of its kind in Greece and the largest such protected area in Europe.
The region is home to a diverse array of rare sea life and underwater fauna. Notably, the endangered Mediterranean monk seal calls Alonissos home.
In recent years, Alonissos has begun to increase in popularity as a scuba diving destination. September is essentially the last month of the season here, with most local businesses closing their doors at the beginning of October.
Patitiri is the main town on the island and the most convenient place to base yourself. From here, you can follow a short woodland trail to the Old town ("Chora").
This settlement, 200 metres above sea level, offers incredible views over the peninsula. There is a scattering of Byzantine churches and cosy tavernas here. From the end of September though, it practically becomes a ghost town.
Hydra
There is no such thing as a bad time to visit Hydra island. However, since many of the best things to do in Hydra revolve around hiking, walking, and spending time outdoors, it is nice to visit in September when the temperatures start to cool down a little.
You can get from Athens to Hydra in less than 90 minutes. Travelling to the little island feels almost like travelling back in time.
No cars or vehicles are permitted on the island and locals get around by donkeys and mules. Hydra port is recognised as being one of the most beautiful in Greece and many battles took place here during the 1820 war of independence against Turkey.
Stop for traditional Greek food at Paradosiakó Restaurant (Tompazi 8) and enjoy meandering through the labyrinth-like network of narrow cobbled streets and alleyways near the port. Then, strap on your comfiest shoes and follow the coastal path that takes you to the fishing villages of Kamini and Vlychos.
Amorgos
If you like quiet Greek islands, Amorgos is one of the best Greek islands to visit in September. This horseshoe-shaped island sits at the easternmost part of the Cyclades, close to the Dodecanese.
While Amorgos has started growing in popularity in recent years, it is still relatively off the beaten path as far as most Greek islands go. Amorgos is known for its natural beauty and several incredible hiking trails can be found here – notably the trail to the clifftop Hozoviotissa Monastery.
The Chora is the island's capital. It's a great place to base yourself as from here, you have a plethora of restaurants, tavernas, shops and nightlife options right on your doorstep. It is also worth carving the time out of your schedule to visit the quaint villages of Tholaria, Potamos, and Lagada.
Parting Words
Have any further questions about the best Greek islands to visit in September? Alternatively, are you planning a trip to Greece and need further assistance?
Please don't hesitate to reach out to me via the comments box below. I have lived in Greece since 2017 and I'm happy to answer any questions or queries that you may have.
Safe travels! Geia sou! Melissa xx
---