Visiting Atlanta in winter can be a great experience. This is particularly true if you are planning on traveling to Georgia close to Christmas when you will see streets, parks, and storefronts decorated with festive displays and illuminated with twinkling lights.

Many seasonal events take place around the city at this time, giving a little extra magic to a weekend spent in Atlanta. This can also be a great place to escape the cold.

After all, the American South is much warmer than other parts of the country all year round, and even in the winter months, it never gets overbearingly cold here. You might actually prefer traveling to Georgia in the winter as opposed to the summer months when it is hot and humid.
Atlanta in Winter Weather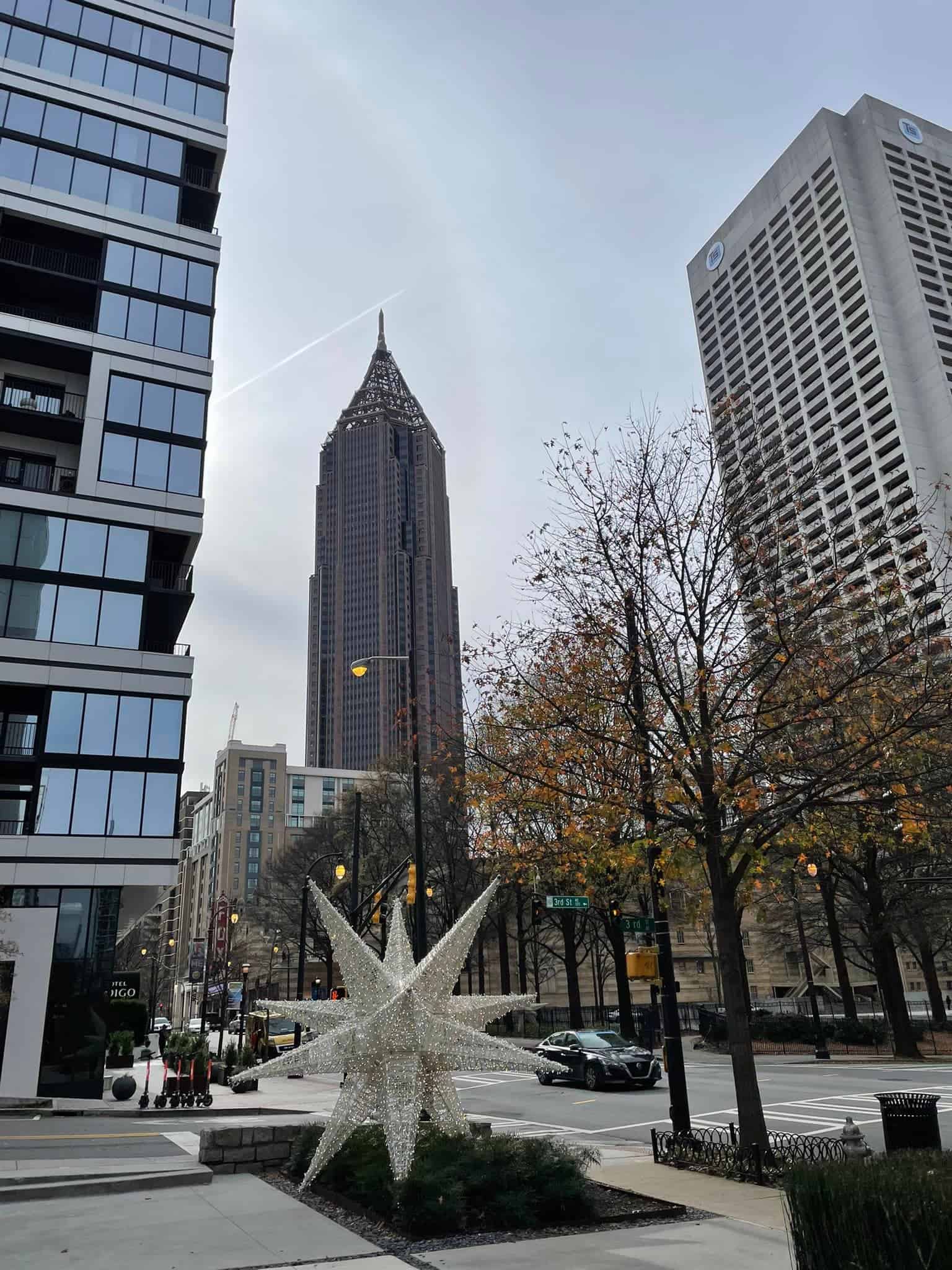 It never gets bitterly cold in Atlanta in winter, although the temperatures dip more in the evenings, and you definitely need a coat or a thick jacket during the day. Between December and February, you can expect daytime temperatures that range between 40°F and 60°F.

January is the coldest month of the year and although snow is not unheard of, it is pretty rare. It has not snowed in Atlanta during the winter since 2018 and prior to that, almost a decade went by with no snow!
It does rain occasionally. However, even on rainy days, there are plenty of interesting museums to check out, cute brunch spots to dine in, and urban hikes that you can enjoy with a rain mac even when it's dull and dreary.
Things to do in Atlanta in Winter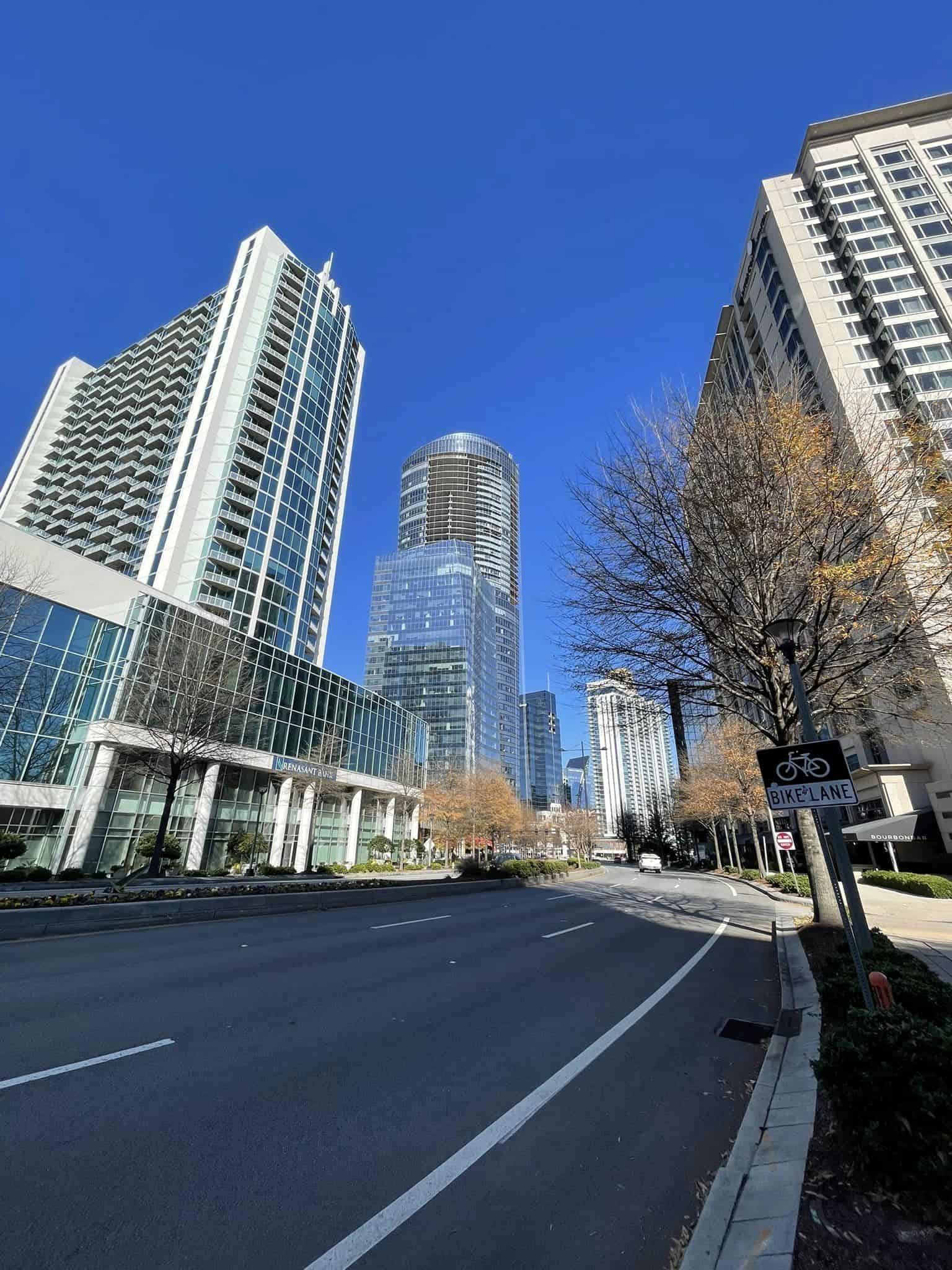 A long weekend is a nice amount of time to spend in Atlanta in winter, although there are enough activities to keep you occupied here for several weeks if your schedule allows it! Most Atlanta attractions are great all year round, whereas others are exclusive to this period.
Garden Lights, Holiday Nights at the Atlanta Botanical Gardens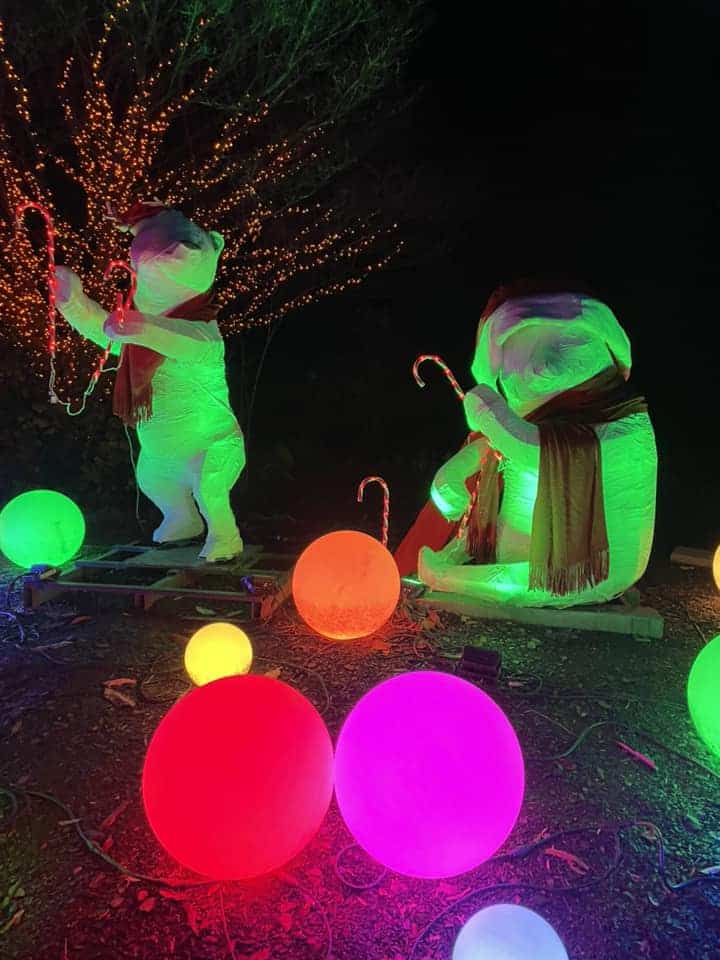 Every winter in Atlanta, the botanical gardens are transformed into a winter wonderland. 2022 marks the 12th annual event and this year it will take place between Nov. 12, 2022, and Jan. 14, 2023.

During this period, tens of thousands of colorful lights decorate all of the trees and sculptures within the botanical gardens. Festive light shows are projected onto the trees, live DJs perform among the fragrant flowerbeds, and various themed, contemporary art displays are scattered throughout the grounds.
Order a festive drink from one of the Bavarian market-style wooden huts such as a hot toddy, or warm cocoa infused with Baileys. Next, head over to the fire pits and warm up marshmallows or make s'mores.
During winter in Atlanta, many of the towering skyscrapers in the city skyline have festive images projected onto them or are illuminated with bright white lights. You have a wonderful view of them and the skyline from the botanical gardens.
Admission prices vary depending on what day of the week you stop by and whether it is considered a "peak time". Tickets range from $27.95 to $47.95.
Go Ice Skating at Atlantic Station
Various outdoor ice skating rinks start to pop up around the city in Atlanta in winter. Arguably the best one is the rink at Atlantic Station (1381 Market St NW).

The rink, known as "Skate the Station" offers a 10,000-square-foot track-style rink. It exudes the same kind of vibes as skating at Rockefeller Center in New York, just without the crowds.

It costs $15 to enjoy the rink, and that includes your ice skating rental. If you don't want to skate, you can also hang out on the nearby seats with a steaming hot cup of cocoa while you watch your friends/family skate.

Be sure to grab dinner at one of the incredible Atlantic Station restaurants nearby. If you are visiting Atlanta with kids, you will also love exploring Santa's Cottage and the Atlantic Station Snow Shows.
Catch an Atlanta Hawks Game
If you are looking for a fun way to spend an evening in Atlanta in winter that keeps you out of the cold weather, consider catching an NBA game. The Atlanta Hawks are the local team and they play at the State Farm Arena in Downtown Atlanta.

Depending on who the team is playing and which seats you choose, you can get game tickets for as little as $50. This can be a fun thing to do even if you are not a basketball fan or you support a different team.

The fun of going to an NBA game is not just about watching the game itself. It is also the atmosphere of hanging out in the arena, drinking beers with friends, grabbing food and hot wings, and enjoying the halftime shows.
Seek out street art in Sweet Auburn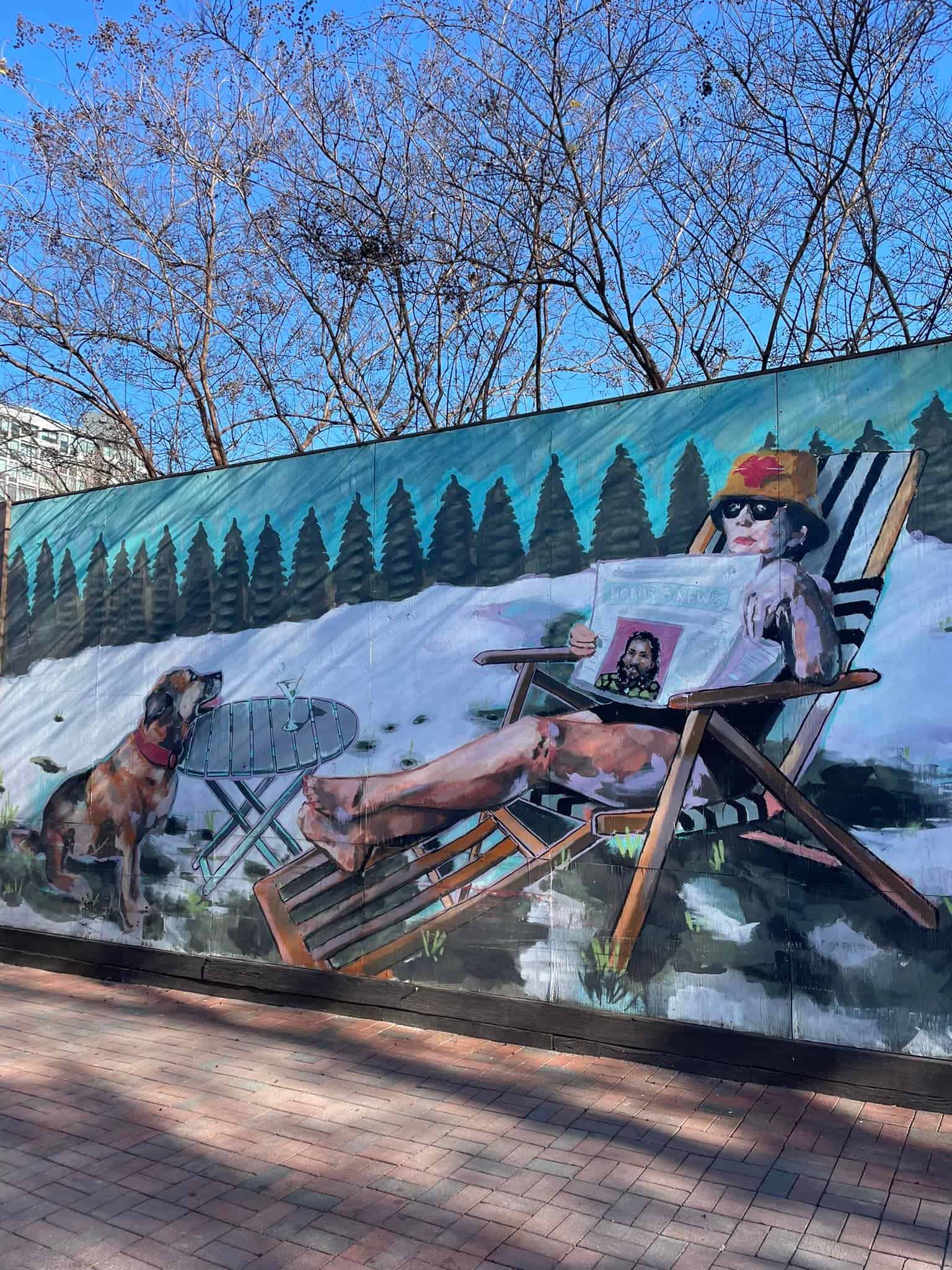 Checking out the street art in Sweet Auburn is a great thing to do in Atlanta all year round. This area is one of the best for an urban hike in the city and if you are a street art lover, you will not be disappointed.

Many of the vibrant murals here focus on civil rights and black history, mirroring the area's background as a predominantly African American neighborhood. Many black history tours start from here and this is a great way to gain a deeper understanding of the background of the area, and race issues in Atlanta and the wider US (whatever your race may be).

Consider starting your exploration at the Municipal Market. This little market dates back to 1918 and serves a predominantly local crowd.

It is a far more economical option than shopping at Krogg Street and Ponce City markets and is home to 30 independent cafes, butchers, bakers, and grocers. From here, continue down Edgewood Ave S.E. to check out some of the most beautiful and thought-provoking art pieces.

Entire storefronts and parking lot walls have been covered in colorful murals seeking racial equality or calling out the whitewashing of history. At Krogg street, a left turn takes you to the Krogg Street food market, and an abundance of quirky artisanal stores.

Meanwhile, a right turn, past DeKalb Ave NE takes you to the Krogg Street tunnel. Every square inch of this tunnel has been spray painted in graffiti – from the top to the bottom.

You will often see people of all ages (including families with young kids!) creating tags on the wall. It's a great spot to take some photos.
Visit Martin Luther King's House and the old Fourth Ward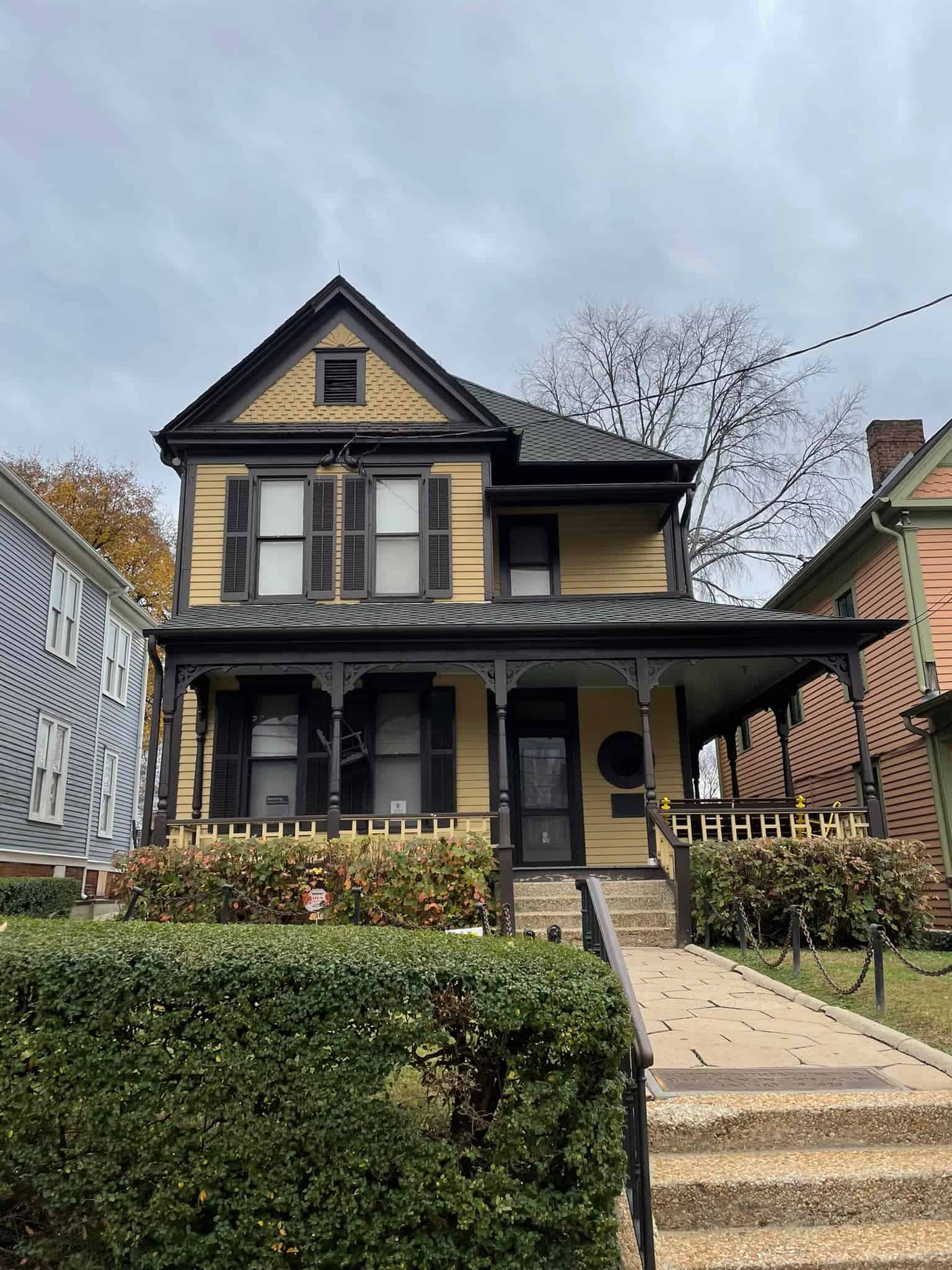 No trip to Atlanta is complete without paying a visit to the birthplace and former home of one of the city's most notable old residents: Martin Luther King. The middle-class home where King spent the first 12 years of his life sits in the Old Fourth Ward and is open to the public.
The information plaque out front shows photos of King and his children posing outside the house snapping photos in the same place that you can take photos of today. On the opposite side of Auburn Avenue, you will see a string of old wooden "Shotgun houses".

These little houses, built in typical Southern style with wooden porches and rocking chairs out front, are typical of the houses where Atlanta's blue-collar laborers would live in the 1900s. They supposedly take their names from the way that the rooms are aligned and the fact that you could fire a shotgun from one end of the house to another, all the way through the hallway.
A short walk away, the Ebenezer baptist church is the place where Dr. King gave his first sermon. Martin Luther King and his wife Loretta are buried on the grounds of The King Center, opposite the Ebenezer church.
Visit the Christmas Markets in Helen, Georgia
One of the best day trips that you can take out from Atlanta in winter is to pay a visit to the mountain town of Helen in Northeast Georgia. It takes about an hour and 40 minutes to drive from Atlanta to Helen.
If you have more time to spare, consider staying overnight in a cute wooden cabin or a mountain lodge. Helen is best known for its vineyards and Bavarian-style buildings that make you feel as though you are in Germany, rather than the US.
Helen is particularly special in the Autumn months when the town hosts its very own version of Oktoberfest. But the winter season is just as magical.
At this time, the quaint Bavarian houses, stores, and restaurants are decked out from top to bottom with Christmas lights and decorations. Little wooden huts pop up in the central square between Main Street and Chattahoochee street, forming Helen's own German-style Christmas market.

You can buy giant tankards of German beer, stollen and other festive European treats, hotdogs, currywurst, and warm cups of lightly spiced gluhwein. There are usually live musical performances in the Konig Ludwig Bier Garden where musicians sing Johnny Cash and other country favorites.

When you are sufficiently stuffed from all the German treats, be sure to ride on the Georgia Mountain Coaster. This little rollercoaster takes you up into the mountains above Helen and offers great views over the red roofs of the town below. From Helen, you can also continue on to Blairsville, Georgia, and the Blue Ridge Mountains.
See the Christmas Decorations at Pemberton Place
Pemberton Place is the central Atlanta square that is close to the Georgia Aquarium, the Center for Civil and Human Rights, and the World of Coca-Cola. It takes its name from John Pemberton, the inventor of Coca-Cola.

The square is a great place to take some photos whatever the season. From here, you have a great backdrop of some of Atlanta's towering skyscrapers.

During the winter, Christmas trees and giant, larger-than-life decorations and baubles are scattered throughout the square. Many of them are Coca-Cola-themed, as is to be expected in front of the World of Coca-Cola. There are illuminated baubles and presents that you can step inside and pose in, and larger-than-life candy canes.
Ride the Skyview Atlanta wheel
Think of Skyview Atlanta as the Georgia version of the London Eye (or thereabouts). The giant wheel sits in Centennial Park and takes you 20 stories up above the city.

The view of the city from up here is incredible, particularly as the sun is setting or at night when you can really appreciate Atlanta's Christmas decorations. Tickets cost $14.75 plus tax, but concessions are available for students, children, military personnel, and senior citizens.
Indulge in street food eats at the Ponce City Market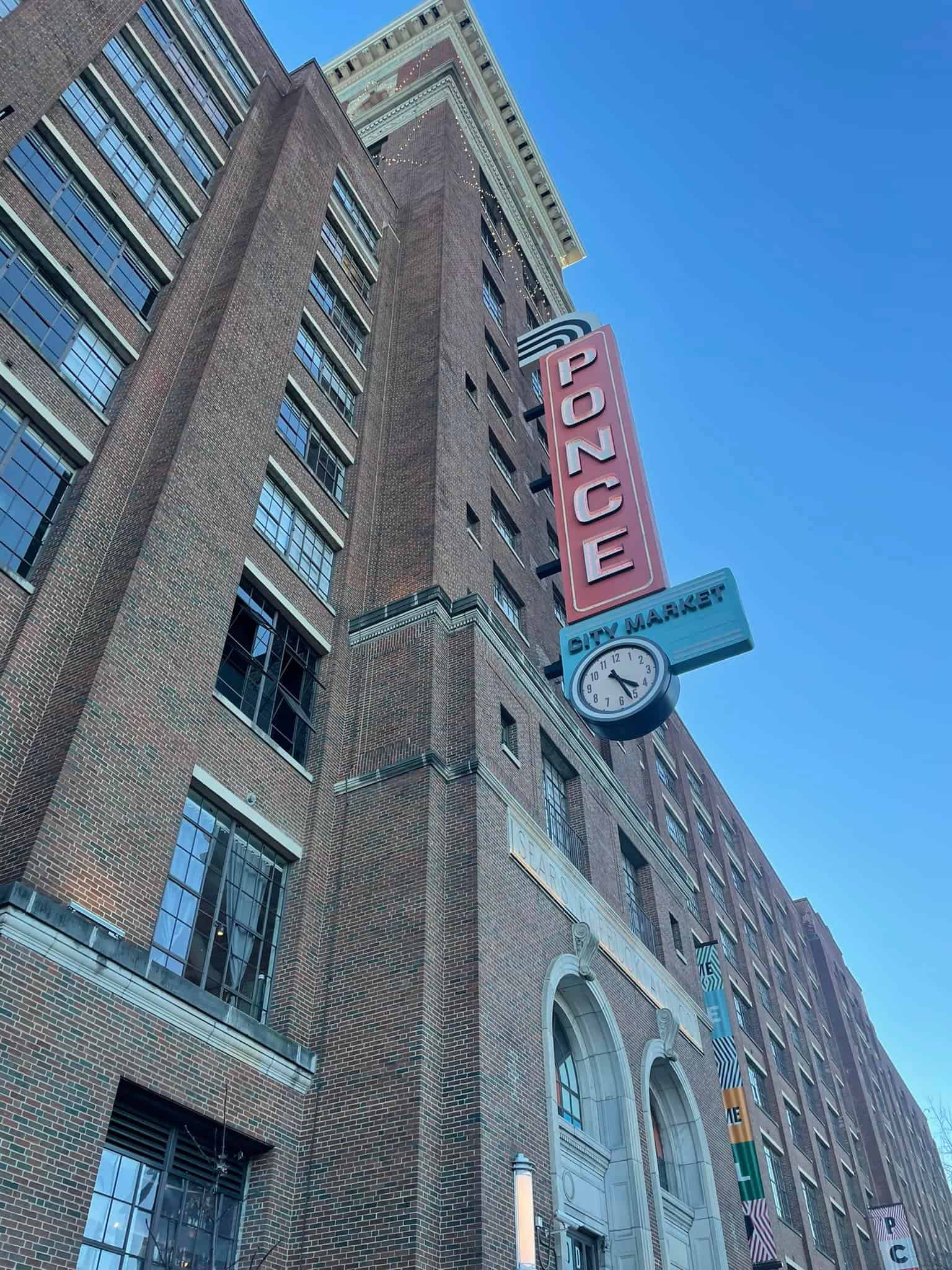 The Ponce City Market (675 Ponce De Leon Ave NE, Atlanta) is an Atlanta institution. This building was once home to a Sears catalog facility, but it has since been converted into one of the hippest food markets in town.

You will find all manner of international and regional eats here – from Korean street food to Colombian pastries. The stores within range from beloved brands to independent artisanal stores and boutiques showcasing apparel and accessory items created by local designers.

The Ponce City roof is not to be missed either. When visiting Atlanta in winter, check to see what events are taking place at the rooftop bars at the Ponce City Market.
9 Mile Station is one of the best places for brunch in Atlanta. Meanwhile, 12 Cocktail Bar, RFD Social, and Skyline Park often host sophisticated festive events. The views from up here are great, and on a clear day, you can see as far out as Buckhead and Sandy Springs.
Have lunch at Mary Mac's Tearoom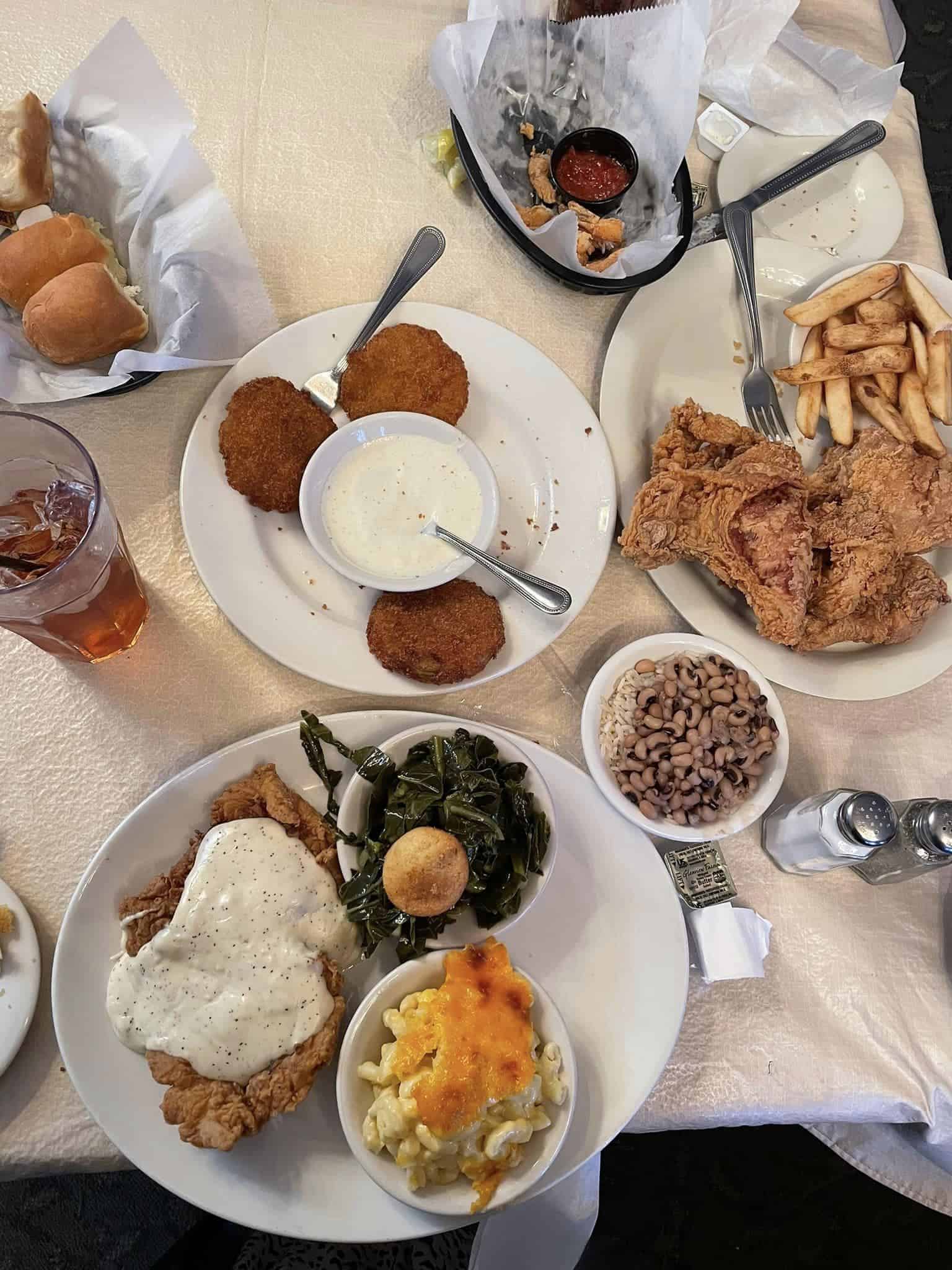 Ask any Atlanta locals where you should go to sample some good, hearty Southern comfort food and they will all answer you the same thing: Mary Mac's. Mary Mac's is the last of 16 tearooms that opened in Atlanta during the 1940s.

Today, it is one of the best-loved historic spots in town, and the walls are adorned with photos of celebrities and notable local figures that have dined here. Back in 1945, when Mary Mac established her business, women were not permitted to open restaurants.

So, to find their way around this, many opened "tearooms" that also served food. The recipes served on the menu here have been passed down through Mary Mac's family over the generations.

Consider ordering a couple of Southern appetizers to share with your dining companions. Collard greens, fried okra, and cornbread never go amiss.

For the main course, opt for fried chicken with white pepper gravy. Round it all off with a Georgia peach cobbler and of course, wash it all down with a refreshing cup of iced Georgia sweet tea.
FAQs about Visiting Atlanta in Winter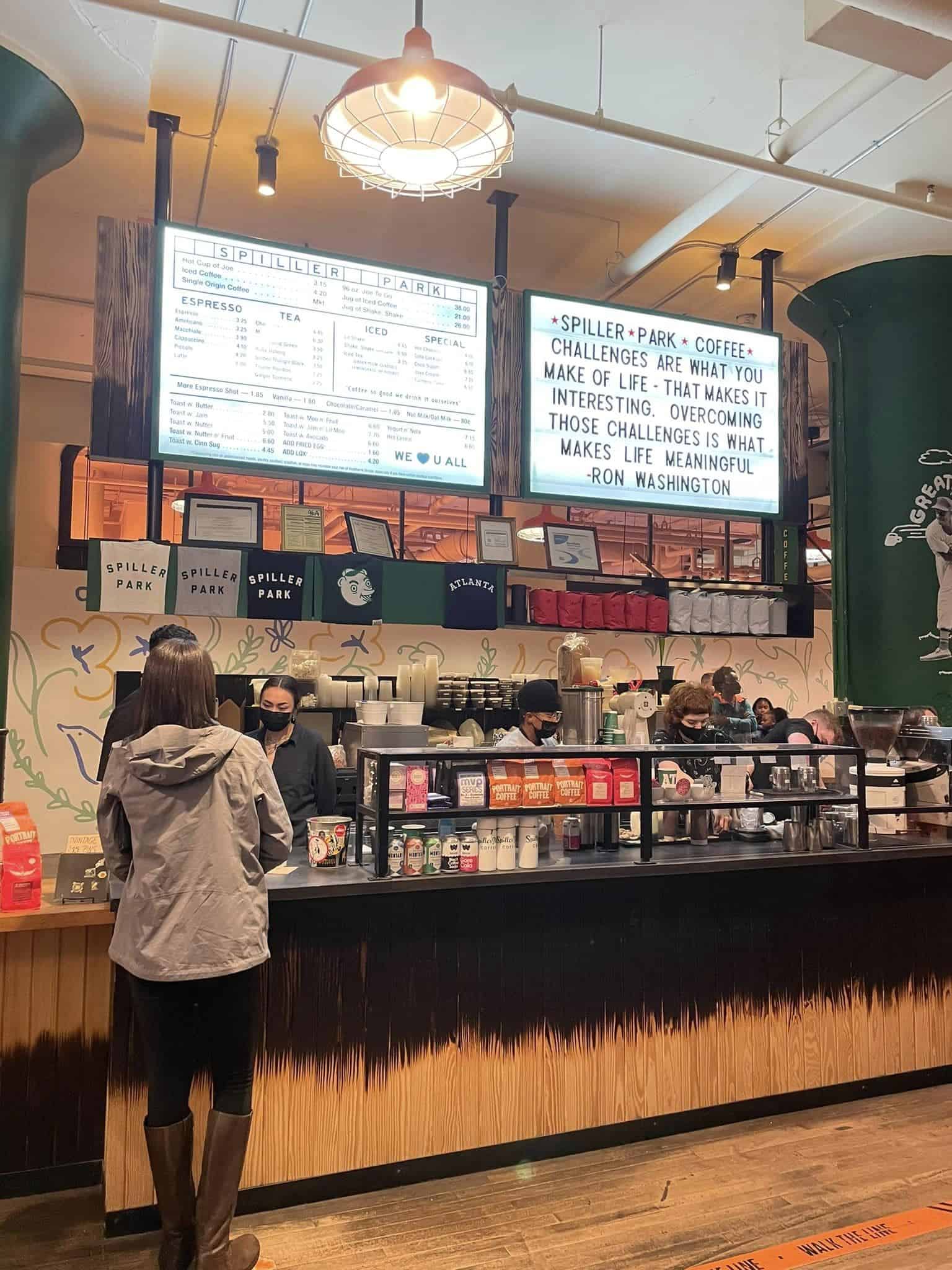 Do you have any further burning questions or concerns about visiting Atlanta in winter, or traveling to the city in general? Hopefully, you will find the answers you are looking for below.
Does it snow in Atlanta Georgia?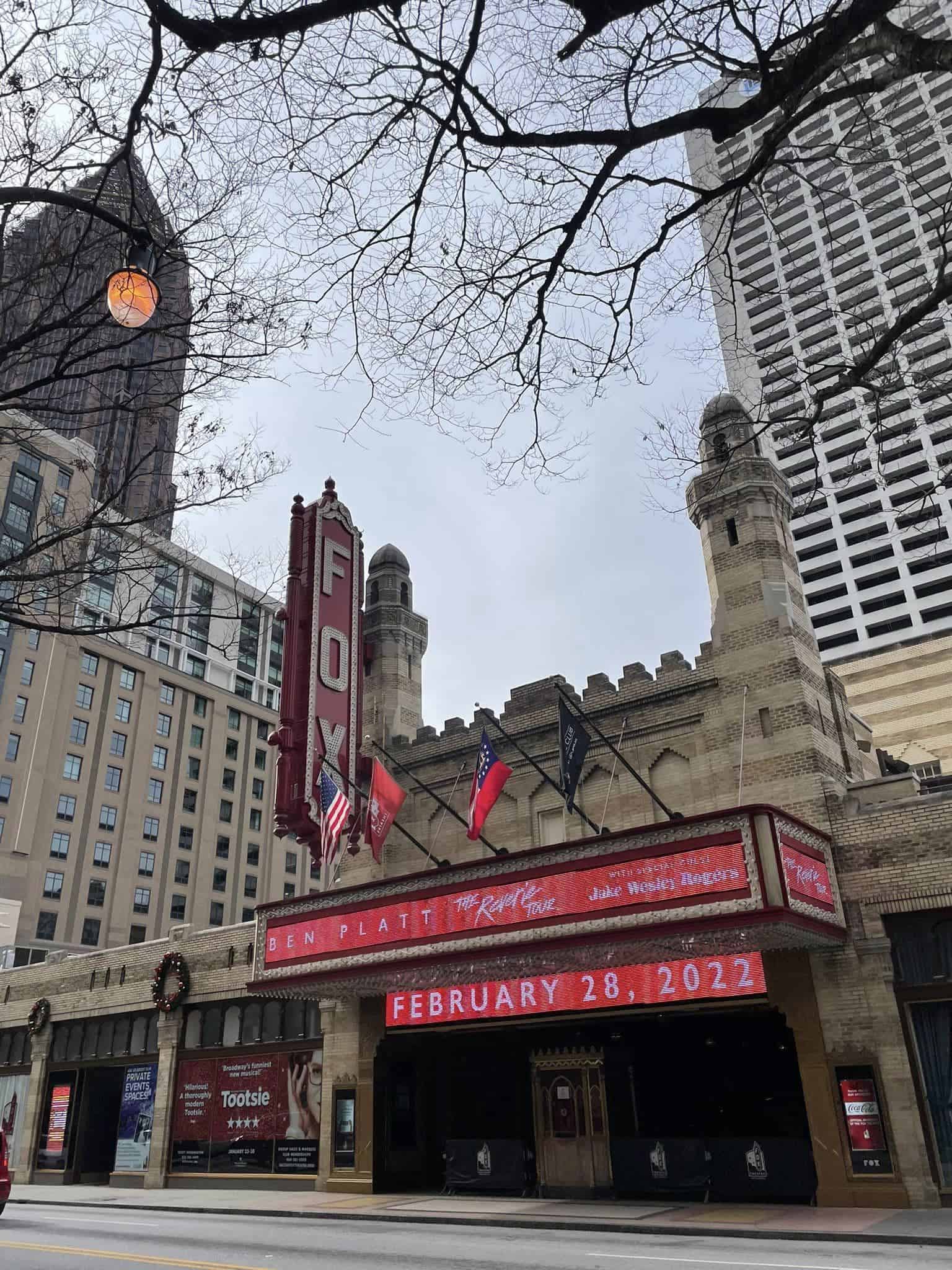 Snow in Atlanta Georgia is not completely unheard of, but it is pretty rare. The last time the city saw any measurable snowfall was in January 2018. Prior to that, it had not snowed here in the winter for years and years.
What is Atlanta winter like?
Atlanta winters are relatively mild, at least in comparison to much of the eastern and northern parts of the US. Temperatures range between 40°F and 60°F.
What is the coldest month in Atlanta Georgia?
January is the coldest month in Atlanta Georgia. At this time, you can expect an average low daytime temperature of 35°F and a high of 53°F.
Final Thoughts
Atlanta is a safe and interesting city to explore and winter can be a great time to visit the US state of Georgia. Have you traveled to Atlanta before?
Does the concept of visiting Atlanta in winter and seeing the Christmas decorations here appeal to you? Have a wonderful time exploring the Southern US! Safe travels!
---