Renting a car in Crete is a great way to get around independently during your trip. It allows you a lot more freedom and flexibility during your schedule and allows you to reach off-the-beaten-path beaches, villages, and churches that are not serviced by public transport.
Often, when you mention to people that you are considering renting a car in Crete (or Greece in general), they look at you as if you have sprouted a second head. There is the assumption that drivers speed along dangerously here as if they are operating a getaway vehicle and that Cretan roads are like the Wild West.
While driving in Crete does necessitate some additional care and awareness of your surroundings and other drivers, experienced drivers will be completely fine. The roads in Crete are well-maintained and everywhere is sign-posted in both English and Greek.
Tips for Renting a Car in Crete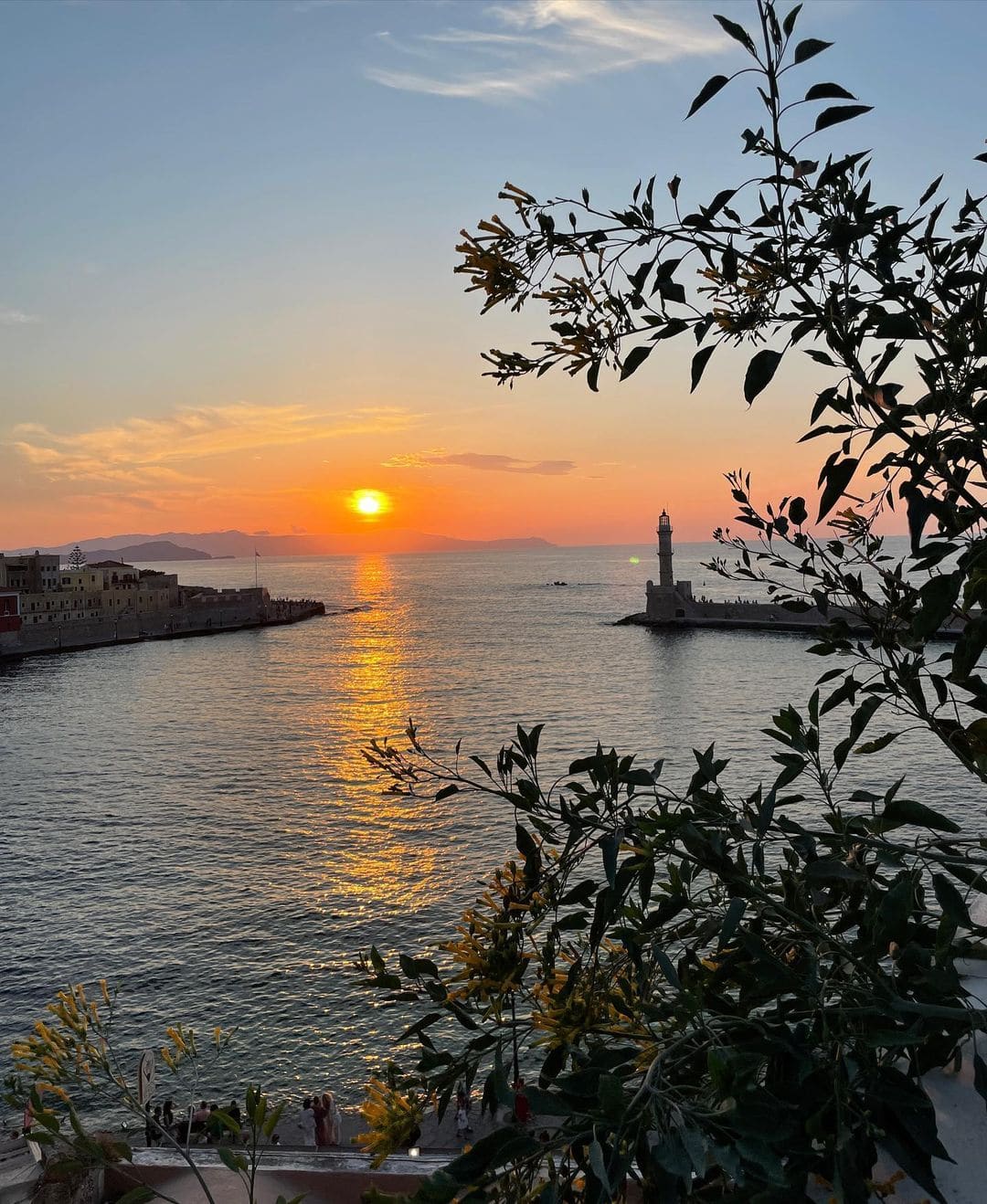 Crete is the largest island in Greece. It covers a surface area of 3,219 square miles – a size that makes it more than twice as large as Evia, the second-largest island in Greece.
Crete has a culture and gastronomy all of its own and the island is so big that it is well deserved of a dedicated 2-3 week itinerary. The Cretan cities of Heraklion, Rethymno, and Chania are very worthy of your time and attention. So too, are the spectacular beaches of Stomio, Triopetra, and Xerokampos.
The possibilities for Cretan road trip itineraries are endless. You could opt to try and see as much of the island as possible and drive from Chania to Heraklion (and vice versa). Alternatively, if you have a limited amount of time, you can reduce time spent in the car driving from A to B by focusing on only the eastern part of the island or only the western part.
Understand the requirements for renting a car in Crete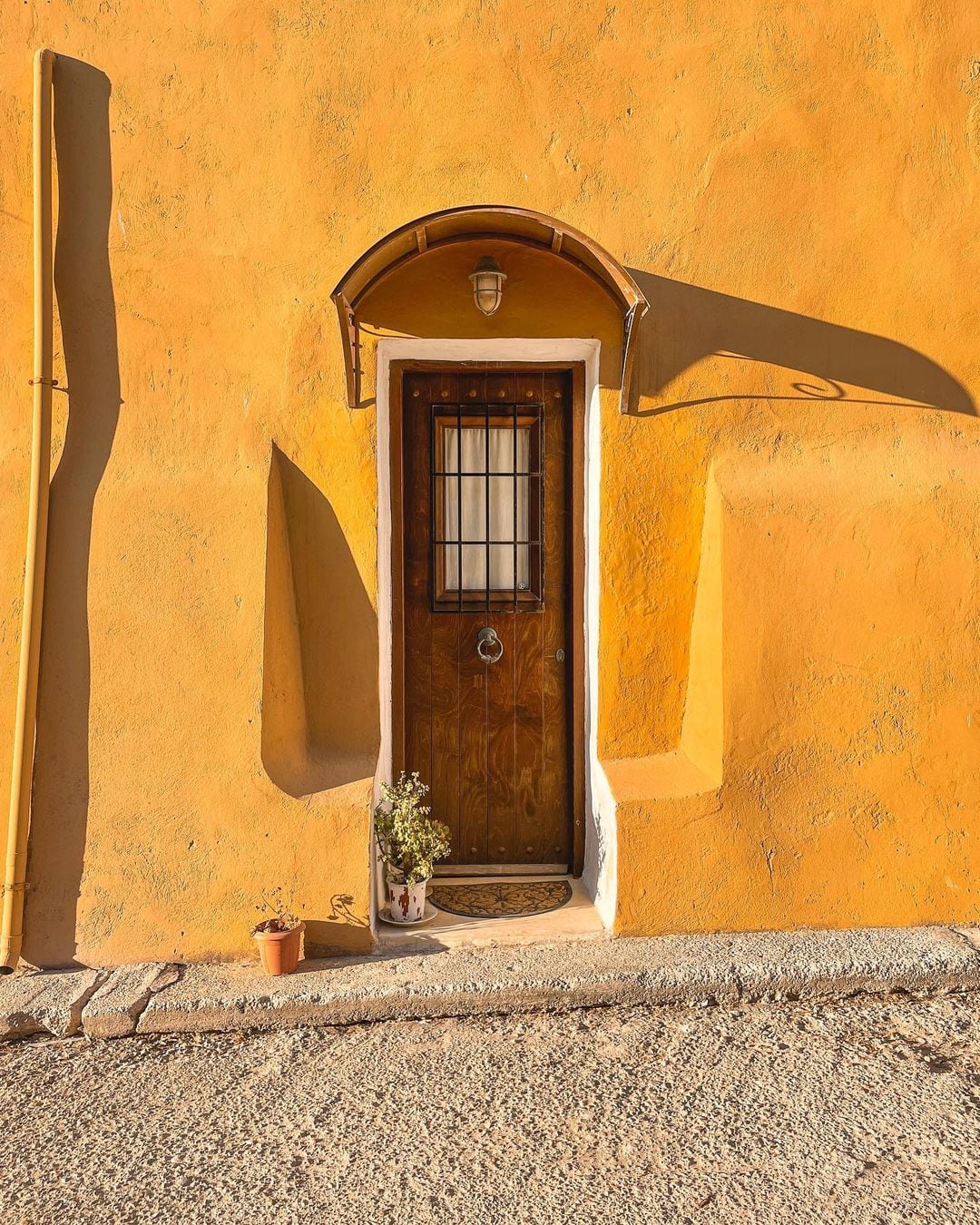 To rent a car in Crete you need to be aged between 21 and 70. Some rental companies may rent vehicles out to slightly older or younger licensed drivers but this is usually the age bracket that you will find.
Drivers under 25 may have to pay an additional premium. A full driving license is essential for renting a car in Crete and if you are not an EU citizen, you must also present an International Drivers Permit (IDP).
The process for obtaining an IDP varies depending on your home country. British travelers aged 18+ that hold a full UK driving license can obtain an international driver's license from the Post Office for just £5.50.
In the USA, you need to print out and fill out your IDP application and then take it to your nearest AAA branch. The permit fee in the USA is $20.
Your IDP must be issued in the same country where you hold your driver's license. This site details the application process for each country.
Consider your collection and drop-off points carefully
Think carefully about the collection and drop-off point for your vehicle based on your Crete travel itinerary. One-way rentals (i.e. picking up your vehicle in one city and returning it to another) usually work out far more expensive than collecting and returning your vehicle to one place.

Similarly, it is usually more expensive to pick up the vehicle from the airport than it is in the town. This may be a marginal difference or it may equate to quite a lot.
Play around with the aggregator booking tool to see what works out more convenient and economical for you. For instance, if you are flying into Heraklion, you may find that it works out much cheaper to take the shuttle to your hotel and then pick up your rental car from Heraklion centre rather than from the airport.
Inspect your vehicle before driving off with it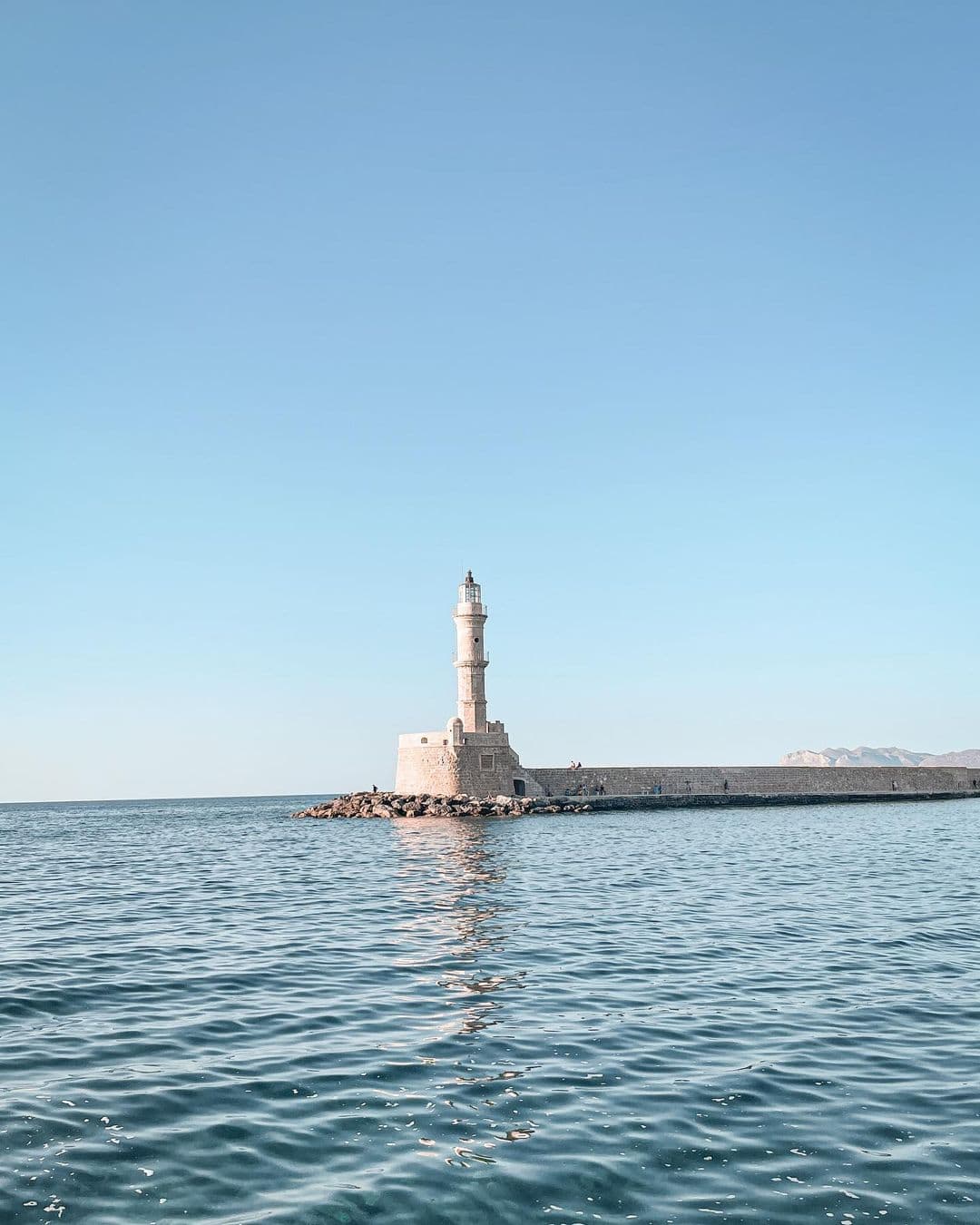 It is prudent to always thoroughly check the condition of your rental car before you drive off with it. This is important wherever in the world you decide to rent a car.
You will usually be asked to sign an inventory confirming the condition that you found the car in. Inspect both the interior and exterior thoroughly, noting any nick, bump, or scratch.
It is a good idea to take photos of the vehicle using your cell phone. These will be time-stamped so, if there is any debate about the condition of the vehicle when you return the car, you have dated photographic evidence.
Ensure that you have comprehensive insurance
Good car insurance is essential for renting a car in Crete. Since Greece has some of the highest accident rates in the EU, it is essential to cover yourself.
By law, you are required to at least have third-party limited liability insurance. However, it is a good idea to opt for full coverage. 
You never know what is around the corner and even if you drive extremely carefully, you could (in the worst-case scenario) be involved in an accident as a result of someone else's dangerous driving or someone could drive into the back of you while you are stationary. It is better to be safe than sorry.
Hundreds of car insurance firms operate in Crete. Be sure to choose a large, well-known reputable firm.
Ideally, opt to buy insurance through a brand that you are already aware of and which operates internationally. Smaller firms may not have the financial means or knowledge to support their customers and may be shady when it comes to needing to pay out or conduct repairs, try and cut corners with repairs and maintenance, etc.
Confusingly, car insurance in Crete and Greece is broken down into several categories. Namely, they are third-party liability insurance, personal accident insurance, theft protection coverage, fire protection coverage, collision damage waiver, and super collision damage waiver.
Phew! Go with a reputable company that combines them all in one full coverage package.
Always read the small print too. Some insurers are sneaky and do not cover smaller things like keys, windows, tires, etc.
Book your car in advance during peak seasons
Be sure to book your car rental well in advance if you are traveling to Crete and Greece during the summer months. Buy your insurance at the same time that you organise your rental car so that you know that it is already taken care of.
The later you leave it to buy these things, the more prices increase! If you wait until you arrive in Crete, or you organise your rental a week before departure, there will be much less availability too.
Think about what type of car you want to rent 
Most rental cars in Crete are small. This is because the roads here are more narrow, particularly in historic town centres.
Cretan roads do not have the width/capacity to accommodate large vehicles that you may be used to seeing in the USA. Most people in Southern Europe drive manual cars and so, most rental cars in Crete are manual.
If you prefer to drive an automatic, be sure to reserve your vehicle as far in advance as possible. Learning to drive a stick shift for the first time in Crete is neither ideal nor safe!
Use a comparison site such as Discover Cars to compare and contrast different rental companies. You can search for the best deal across several reputable Cretan and global rental companies – including the likes of Avis, Alamo, Budget, Europcar, Sixt, etc. 
The site also allows you to filter by vehicle type, size, and car specifications. You can play around with the quote tool to get an instant, no-obligation quote for your rental.
Do I need a credit card to rent a car in Crete?
A popular misconception is that you must have a valid credit card to be able to rent a car in Crete. It is true that many companies will not even consider renting to you if you do not have one.
However, this is not a prerequisite for all companies and many will enable you to rent a vehicle from them without a credit card, although there are things that you need to keep in mind. Sometimes, depending on what type of insurance you opt for, the company will need to place a temporary hold on your credit card.
This is a refundable deposit that will be returned to you provided that you return the vehicle and do so in the same condition that you received it in. If you opt for full coverage insurance, you generally do not have to pay any deposit.
However, if a deposit is needed, the company will freeze/hold the designated amount of funds on your credit card. If you do not have a credit card, this can be paid as a refundable cash deposit, or as a refundable charge on your debit card.
If you do not have a credit card, it is important that you contact the rental company that you are considering in advance and check that this is okay. Generally, it is better for you too, if you are able to obtain a credit card for travel use. Charges and purchases made via credit cards are insured, therefore offering you an additional level of protection.
Fill up the tank before you drop off your car
Many Cretan rental companies require you to return your rental car with a full tank of gas. It is important to be aware of this because even if you return your vehicle with a tank that is 50% or 70% full, you will be charged for an entire tank of gas.
Consider any additional extras you need for your vehicle
When renting a car in Crete, consider any additional extras you may need. A lot of rental companies enable you to use their GPS sat navs or child car seats for a small additional fee. Alternatively, of course, you can also travel with your own items.
Taking rental cars onto Greek ferries
Four ferry companies offer 20 different routes to connect Crete with mainland Greece and several neighbouring islands. Some routes are only serviced by small, high-speed catamarans while others are operated by large car ferries.
Piraeus and Santorini, Milos, Mykonos, Paros, Ios, and Naxos are just a few of the destinations accessible from Crete. It is very important to note that a lot of rental companies will not allow you to take their vehicles on ferries.
This is a matter of the insurance as well as a practical consideration. (For instance, if the rental company needs to pick up the vehicle for whatever reason and you are on another remote island).
If you plan on renting a car in Crete and then taking it with you island-hopping around Greece, it is important to confirm whether this is possible with your rental company first and foremost.
Additional fees may be required. It is also important to reserve car ferry tickets well in advance as these are limited and are the first to sell out on any given ferry service.
Crossing borders with Greek rental cars
Crete is obviously an island. However, mainland Greece borders Turkey, Albania, Bulgaria, and the Republic of Macedonia.
Most rental companies do not allow you to take their vehicles across borders. Again, this is another thing that you need to check with the company in advance.
Public transport in Greece is very good. So, you may find that the best option is to rent a car in Crete and Greece, take public transport or a flight to the other countries you plan on visiting, and then rent another vehicle in that country.
Returning your rental car
You should return your rental car in the same condition that you found it. It is a good idea to photograph your car again once you return to the rental shop.
That way, you have evidence of its condition just in case you should be unfortunate enough for your rental company to try anything shady. If the vehicle has incurred any damage, be sure to let the company know this in the first instance.
Purchase comprehensive travel insurance to cover yourself
Insuring your rental car is important when renting a car in Crete but don't neglect to purchase comprehensive travel insurance for yourself and your travel companions either. This is essential wherever in the world you travel as you can never know what is around the corner.
As a rule of thumb, it is a good idea to purchase insurance that offers up to $1 million USD worth of medical coverage. Look for policies that offer additional extras such as theft/loss of luggage and electronics, repatriation, and cancellation.
Always read the small print as a lot of policies exclude certain activities and classify things such as hiking as adventure sports. So, if you plan on hiking in Greece (perhaps conquering the Samaria Gorge in Crete?) you should prepare to pay extra.
Make copies of important documents
Theoretically, you can be requested to present your driving license and identity documents at any given time in Crete. Realistically, this is not likely to happen unless you get involved in some sort of altercation.
Obviously, you need to present your driving license, your IDP, your ID, and your credit card to the rental office when you pick up your vehicle. It is a good idea to make copies of all of these important documents.
Take photos of them with your phone and upload them to the cloud so that you have an electronic copy safe. You should also make physical photocopies just in case. Keep one with you or in the glove compartment of your car. Keep another tucked away safely in your suitcase.
Do you need to rent a car in Crete?
Renting a car in Crete may not be the best option for everyone. It really depends on your intended itinerary.
If you are planning on basing yourself in one city (e.g. Heraklion) and taking day trips out from there, you may find it easier and cheaper to simply take organised excursions out from there. Buses connect major Cretan cities with most key historical sites and cultural points of interest during the summer months.
Alternatively, if you are embarking on a grand cross-island adventure or you want to experience rural villages and secluded beaches, renting a car in Crete may well be the best way to get around. While Heraklion, Reyhmno, and Chania are the island's largest cities and popular travel destinations, they are nowhere near as populated or chaotic as Athens or Thessaloniki. So, driving in Cretan cities is generally much more pleasant than driving in mainland Greek cities.
Driving in Crete
In Crete, like in much of Europe and the rest of the world, you drive on the right-hand side and overtake on the left. This might be a bit of an adjustment if you are coming to Crete from the UK.
Vehicles have a right of way when coming from the right-hand side. When entering a traffic circle, cars entering the circle are given priority while those already inside must yield.
Speed limits in Crete
It is important to respect speed limits when driving in Crete. Speed limits are displayed in km/h and are enforced by speed cameras.
There are 36 fully operational speed cameras all along the 255Kms of the Cretan Highways. A sign will notify you when you are on the approach to one.
The speed limit is 50 km/h in towns, villages, and cities. On the highway, it is 90km/h. You will also see 30km/h speed limits in small hamlets, close to schools, and in pedestrianised areas.
Road rules in Crete
Road rules in Crete are not too dissimilar from road rules anywhere else in the world. You are not allowed to use your phone while driving.

If you need your phone for navigation, you should have it fixed to the dashboard and use a hands-free device for calls. If you are traveling with kids, children under 10 must always ride in the backseat of the vehicle.
Seat belts are essential, and it is illegal to drive while intoxicated. Fines amounting to several hundreds of euros are payable if you break any of these laws.
Be aware of other drivers
Part of staying safe while renting a car in Crete broils down to being aware of your surroundings and watching other drivers. While road rules exist, you will find that Greeks are often very lapsed about their safety.
People speed as if their life depends on it and often pay little to no attention to road rules. Disregard what they do, adhere to the rules, and focus on your own safety.
Greece has some of the highest incidents of road traffic accidents in Europe. As you drive around Crete, you will notice little church figures/shrines on the sides of the roads.
These mark where someone has lost their life and a large number of these are a result of speeding (18%) or driving under the influence (23%). You will also find that a large number of drivers in Crete and mainland Greece do not wear their seatbelts.
Many people drive mopeds or small motorbikes and sometimes it can seem as though they come out of nowhere. Keep your eyes peeled for motorbike drivers, especially when it's late and there is low visibility.
No toll roads in Crete
While mainland Greece is filled with toll roads whose toll prices do quickly add up (if you drive from Athens to Thessaloniki, you can expect to part with around €25 in fees), there are no toll roads on Crete.
Download offline maps
If your rental car does not come with a Sat Nav system, you can use the GPS on your cell phone. Google maps works.
So too does Maps Me – an app that works offline. 4G can be found in most parts of Crete – even remote areas. However, it doesn't hurt to have a map app that works offline just in case you should happen to lose signal.
Gas stations in Crete
Gas stations in Crete are plentiful and you will find them scattered all over the island. Crete is a very religious Orthodox place and it is important to note that most businesses (including gas stations) are closed on Sundays.
Gas station opening times vary depending on the season. Between May and September, they tend to open from 6:00 am to 10:30 pm.
In winter, they open from 6:00 am to 9:00 pm. Despite these closure times and the vast majority of gas stations being closed on Sundays, Greek law requires that at least one gas station in an area is open at these times.
This is to prevent people from being stranded. So rest assured, in an emergency, you will always be able to find gas. Google Maps will be able to tell you the closest open gas station at any given time and their specific open hours.
Consider picking up a Greek sim card
It is a good idea to pick up a Greek sim card, even if you are only spending a couple of weeks in Crete. There are several cell phone networks in Greece.
However, Cosmote, Vodafone, and Wind are among the most popular. A Cosmote prepaid sim card costs €10.
Cosmote is generally the best option as they offer the best 4G service and the most competitive packages. You can head into any Cosmote store in Crete to pick up a sim card. Keep in mind that you will be asked to present your passport.
With a €10 sim card, you get 400 MB of data, 300 minutes, and 200 free SMS messages. For a few additional euros, you can then purchase data and call bundles.
Buying a Greek sim card is useful as it helps you avoid high roaming charges when you need to check something online or use maps while renting a car in Crete. It also means that you have a local number which is useful if you need to call emergency services (112), you need to get hold of your rental company, or you need to call a hotel or restaurant to make a reservation.
Renting a car in Crete – Parting Words
Do you have any additional questions and concerns about renting a car in Crete? I have been living in Greece since 2017.
---