Books about Greece make a lovely read for Grecophiles. Whether you want to read something that will get you in the mood for your Greece vacation during your long-haul flight to Athens, or you just want something that seemingly transports you to sunnier climes, the books set in Greece on this list have you covered. 
Best Books About Greece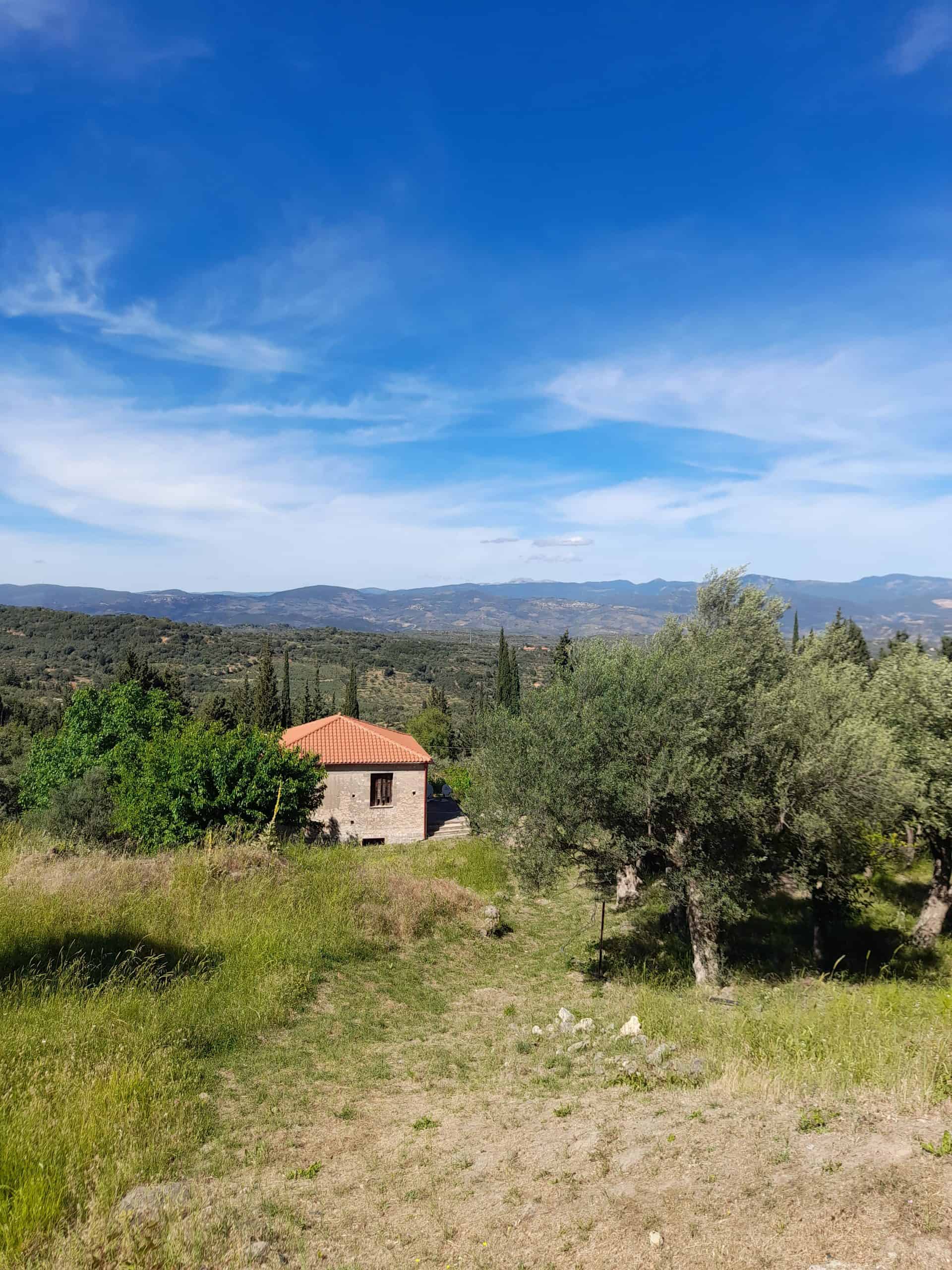 Hundreds of books about Greece have been written throughout the years but not all are created equal. The selections here are a range of light-hearted, romantic novels, witty books about Greece, world-renowned classic literature pieces, and books about aspects of the country's history and mythology. In short, there are books about Greece to suit every preference and interest. 
Fiction Books About Greece
Aegean Dream 
Aegean Dream is a true story about an American couple that relocated to the little island of Skopelos in the Sporades, with the view of opening a homemade skincare business. They fell in love with the breathtaking natural scenery of the island and the people that lived there but struggled with Greek bureaucracy.

Ultimately, they ended up moving back to the United States. Aegean Dream is a powerful read that perfectly conveys the writer's emotions. The couple's love for Skopelos is evident, and you can feel their heartache at things having not worked out for them.

The descriptions of the characters and locations really help you to picture the island. If you have travelled to Skopelos in the past and felt any affection for the island, this is a must-read.

The book also helps to gain some perspective on the realities of moving to Greece. Many people visit beautiful Greece on holiday and want to relocate, but visiting somewhere on vacation is far different from living somewhere permanently. If you are considering making the move, Aegean Dream should not be a deterrent, but it definitely provides some food for thought.  
An Island in Greece: On the Shores of Skopelos 
An Island in Greece: On the Shores of Skopelos, by British Author Michael Carroll, is a biography of one man's adventures around Skopelos island in the 1960s. Charming little Skopelos is 107km away from mainland Greece and not the easiest island to get to, even today.

It is known for being the filming location for the first Mamma Mia movie. However, despite its Hollywood fame, it still sees a fraction of the visitors of nearby Skiathos or other more popular islands like Zante and Crete. 
As such, Skopelos has retained its traditions and is one of the last few authentic Greek island idylls unchanged by mass tourism. Since traveling to the island today still feels like traveling back in time, imagine what visiting Skopelos was like back in the 1960s!

Carroll paints an image of a breathtakingly beautiful, remote, rugged island, whose people work predominantly in fishing and agriculture. He purchases an area of land, close to the remnants of an Ancient city, and sets to work building his new Skopeliti home. If you love Skopelos (or Greek island groups in general), you will love the escapism offered by this book.
The Girl Under the Olive Tree 
The Girl Under the Olive Tree is a 2013 book by Scottish author Leah Fleming. It is set in Crete both in the present day and in the 1940s during World War II. 
It follows the story of a now 85-year-old lady, Penelope Georgiou, who travels back to the island after being away for more than 60 years. On her return, she embarks on a pilgrimage to the sites on the island that she knew and loved, and reunites with old friends.

The book is a little slow to start but well worth bearing with. It makes a great pool-side read, as a book to pass the time on your flight to Greece, or as a way to mentally escape to sunnier climes. If you have a love for Crete, it will be particularly special.  
Mykonos Muse 
Mykonos Muse, by Rachel Howard and Michael Skafidas, is a lovely coffee table book for Grecophiles. It is filled with large, glossy photographs of the Cycladic island of Mykonos through the decades.

The photos, captured by photographer Lizy Manola perfectly capture everyday scenes of island life. All aspects of Mykonos´ present, past, and cultural quirks and traditions, are captured in this book.

There are photographs of fishermen sailing out into the warm waters of the Aegean, hoping for a big catch. Then there are photos of local vendors that have been working on the island selling their wares and handicrafts for years, as well as beautiful pictures of notable beaches and architecture.

Images are accompanied by descriptions, historical facts, and details on the Mykonos personalities that they depict. Every picture truly tells a story and Mykonos Muse demonstrates that a book doesn't have to be hundreds of thousands of words long to captivate and inspire.

It is a lovely thing to have in your living room, and be able to thumb through to look at the pictures whenever you want a slice of Greece. The photographer lives between Athens and New York and bought a home in Mykonos several years ago. 
The Summer House in Santorini 
The Summer House in Santorini is a feel-good, girly book about summer in Greece by Samantha Parks. It follows the story of Anna Linton, a woman who heads over to the blue and white island of Santorini after discovering that her estranged father has left her and her sister a home there.

Anna is struggling with many things in her life. Her relationship has failed, she hates her career, and she is generally unhappy. Although she had never previously considered a move to the Mediterranean, it turns out to be just what she needs.

While there, she meets a handsome island named Niko and falls in love with everything the popular Greek island has to offer. This is an uplifting, easy-to-read, book about escaping from a humdrum routine that will make you want to pack your bags and hop onboard the next flight to Greece. 
The Greek Islands – Lawrence Durrell 
The Greek Islands by Lawrence Durrell was originally published in 1978. Durrell is well known in the Greek travel writing sphere and has written several acclaimed books about his life and travels in Southern Europe.

His book, The Greek Islands, sees Durrell set out to explore 53 different Greek islands. It starts off at his long-term home of Corfu, then continues onwards to Paxos, other islands in the Ionian, Crete, the Cyclades, the Dodecanese, the Sporades, and the Saronic Gulf. 
Things have changed since the book was published in 1978. However, the book still makes an excellent read for understanding the history of the various Greek islands, their unique scenery, and their culture.

No two Greek islands are the same and the local culture and cuisine varies drastically from one part of the country to another. Durrell's book makes a refreshing read because it has been written by someone who is a true Philhellene. 
He is someone who has spent a substantial amount of time traversing the country and that knows it well. The same insider simply cannot be found in travel guidebooks written by people who have briefly adventured through the country once.
My Greek Island Summer
My Greek Island Summer is a contemporary, light-hearted romance novel written by Mandy Baggot. It is one of several books that she has written that are based in Greece.

Her other fiction novels, One Last Greek Summer, and a Taste of Greek Summer are also nice reads. The book tells the story of Elias, a Greek man traveling to Corfu on business, and Becky Rowe, a British girl heading to the island to house-sit in a luxury villa. 
A will-they, wont-they story ensues. The sultry novel is easy to read and is so humorous in parts, it will make you laugh out loud.  
One Last Greek Summer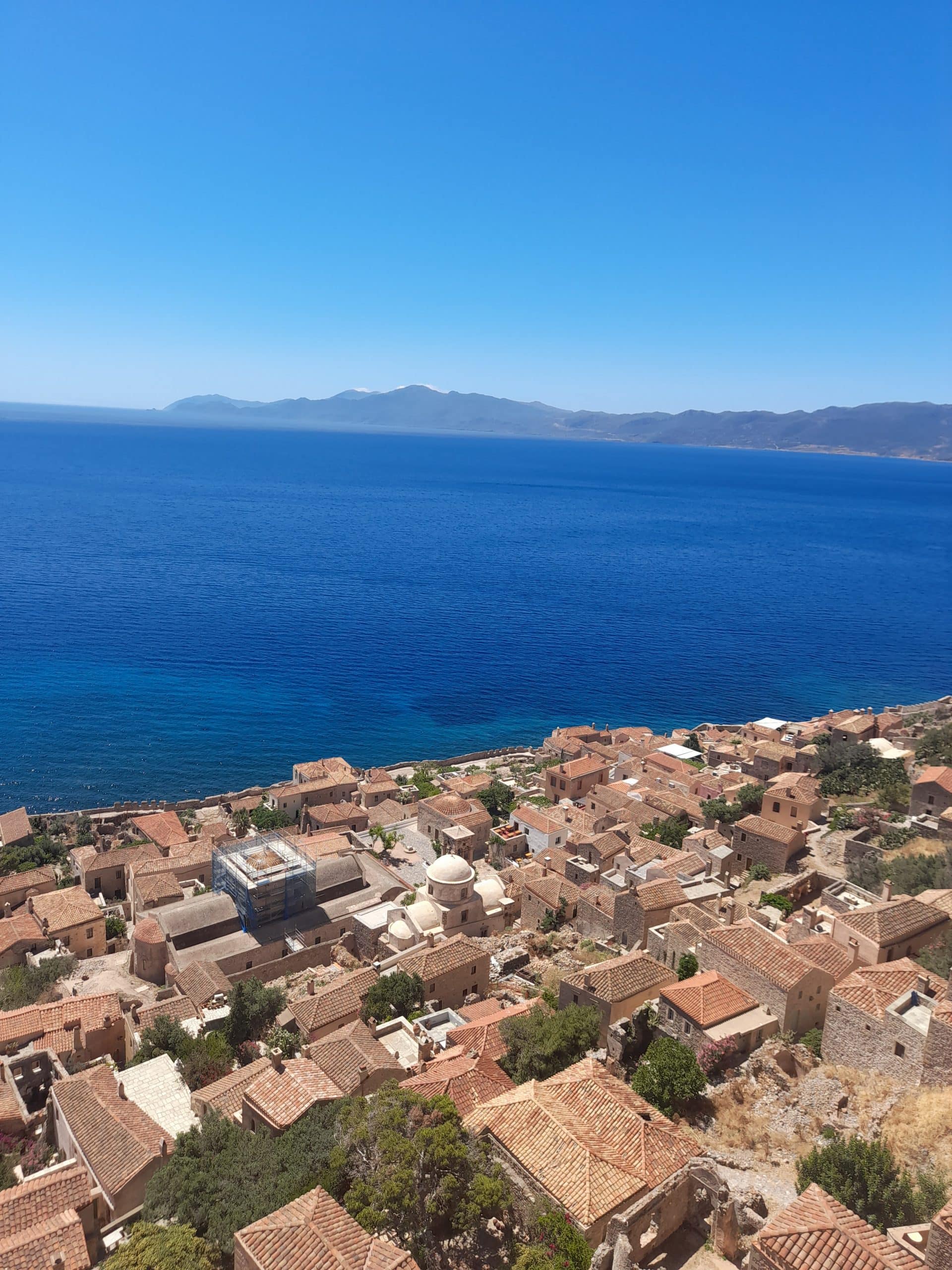 One Last Greek Summer is another fiction book set in Greece by Mandy Baggot. It follows Beth Martin, a newly divorced woman in her early thirties, as she heads to Corfu with her best friend, in hopes of getting over her heartbreak.
The two friends rediscover the island that they loved when they were younger, and in turn, they rediscover themselves and what they want from life. The tales of nights spent beneath starry skies on gorgeous Greek beaches, and carafes of ouzo and other Greek alcohol shared in the tavernas of Corfu Old Town and Kanoni, will have you wanting to plan a trip to Greece right away.
Mani: Travels in the Southern Peloponnese
A lot of people who love true, reflective accounts of travel experiences in Greece love the written works of Patrick Leigh Fermor. Mani: Travels in the Southern Peloponnese, is a book published by the British Writer in 1958. 
It follows Fermor's adventures around the rugged, offbeat Mani peninsula of the Peloponnese, along with his wife Joan and friend Xan Fielding. Despite this book being several decades old, it is not outdated today.
The Peloponnese, particularly the Mani peninsula, remains to be one of the most overlooked and underrated parts of Greece to this day. It is the perfect area for a Greece road trip.
However, public transport does not service this area, there is a shockingly small amount of information available online and via travel guides about how to plan a trip here.
So, the area remains reserved for only the most adventurous Mediterranean Explorers. Fermor's light-hearted accounts tell tales of trying to navigate through this region, getting lost, contending with language barriers, and meeting friendly locals in quaint tavernas. They feel as though it could have been written only yesterday.
This is a travelogue. However, Fermor also does a good job of incorporating information about the history, stories, and mythology of the region he explores into the book. You can read more about the book and its past reviews here.
The Durrells of Corfu
The Durrells of Corfu have become something of a famous household name in the UK on account of a popular BBC drama series. However, not everyone realises that the Durrells were indeed a real family. 
Gerald Durrell, the youngest son of the Durrells, wrote a series of fascinating books about the family's time on Corfu island (Kerkyra). The Durrells of Corfu, written by Michael Haag, is the biography of the family.
British Writer and Historian Haag is behind the book. What he has written is based on his first-hand personal knowledge of the family. It draws on diaries, letters, and unpublished autobiographical fragments.
While Gerald Durrell's own books are mostly fictionalised/dramatised accounts of the family's highlights of living in Greece, Haag's book tells their life story from the beginning.
It discusses their upbringing in India, their experiences, and the people they met in Greece. From there it goes on to discuss the stressful encounter of fleeing Greece prior to the second world war.
The Durrells of Corfu is available on Amazon via paperback, kindle edition, or audiobook. You can enjoy the audio version of the book for free if you opt to sign up for a free Amazon Audible trial.
Mythos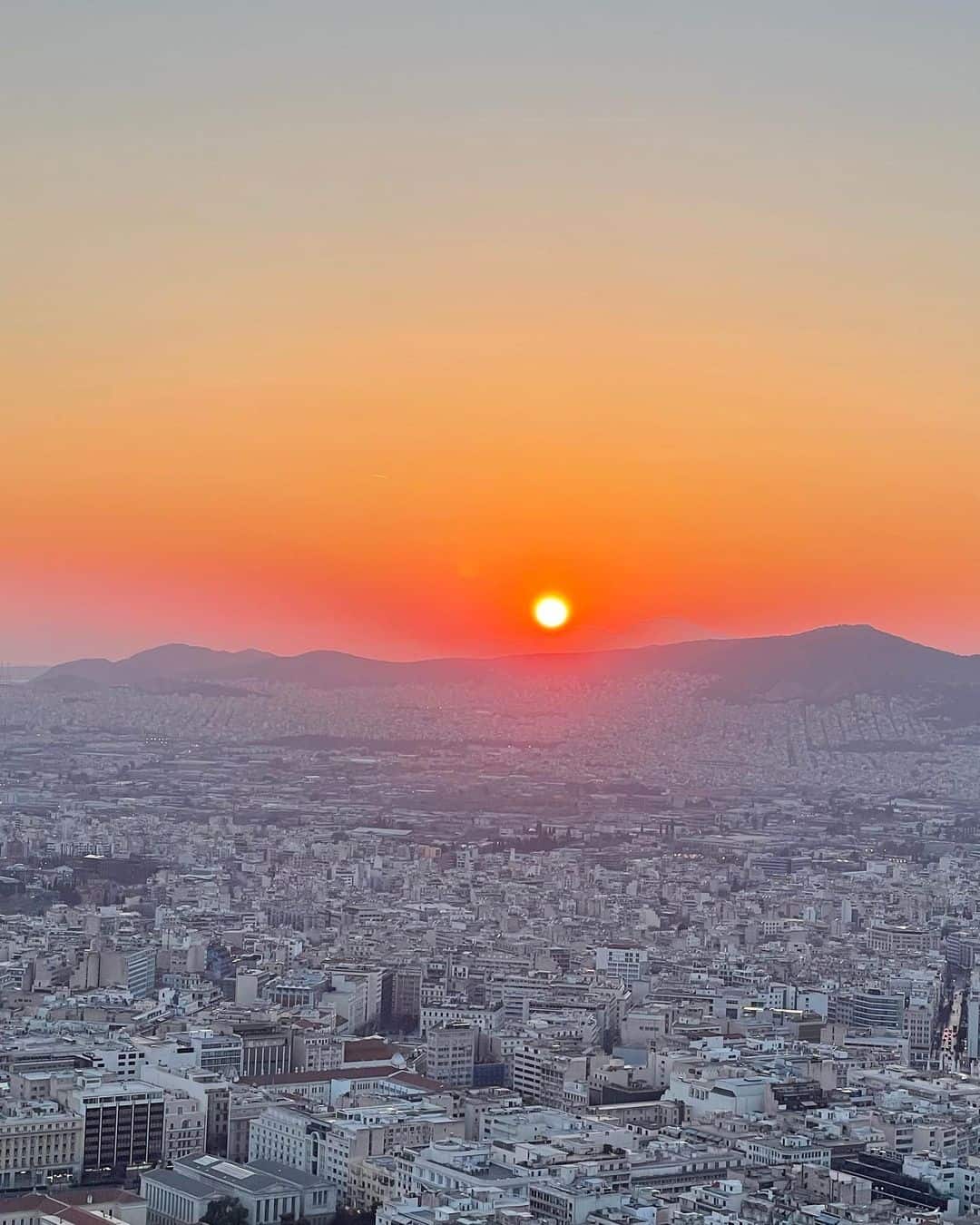 Mythos is the dramatic and exhilarating retelling of some of the most exciting stories in Greek mythology – as written by Stephen Fry. Whether you are completely new to Greek mythology stories, or you are hearing them for the umpteenth time, you will not be disappointed by Fry's retelling. 
Fry injects wit, humour, and light-hearted jokes into the stories without impacting the original stories in any way. His modern retelling makes them easier to understand for readers of all ages.
Learn how the earth was created (according to Greek mythology), how Athena became the patron goddess of Athens, and how Melissa, an annoying nymph, became the reason that bees sting. You may also want to consider the audiobook version of Mythos.
Even if you aren't really a big fan of audiobooks, there is just something about listening to Fry's soothing, quintessentially British accent that really helps to bring the stories to life. You can get a free trial of audiobooks, including Mythos, using Amazon's Audible. 
Adults in the Room: My Battle With Europe's Deep Establishment 
Adults in the Room is a political memoir written by Yanis Varoufakis. Varoufakis is a renowned Greek Economist that operated as the country's Finance Minister under the former Syriza party. 
The book is not for everyone, but if you are massively into politics, or you spend a lot of time in Greece and find all of the social, political, and cultural issues that affect the country interesting, you may enjoy reading it. Varoufakis addresses a number of political challenges and issues in his book.
Most notably, he discusses his interactions with former US President Barack Obama and the spearheads of the EU during the height of Greece's economic crisis. He provides an interesting perspective on how Greece and its issues were often used as something of a scapegoat to steer attention away from other problems affecting the EU at that time.
It follows Varoufakis as he struggles to resolve Greece's debt crisis without resorting to punishing austerity measures. The book provides some interesting food for thought on how the EU is managed by a select few cool kids who dictate actions and measures to other members.
It was published in 2017 and the points it raises are still very relevant today. Adults in the Room is a worthy and thought-provoking read, even if you consider yourself as being very pro-EU.
Zorba the Greek 
Zorba the Greek is undoubtedly one of the most famous books about Greece of all time. It has also been made into a movie about Greece which is essential viewing for any Grecophile. 
Zorba the Greek is the first book published by Cretan author Nikos Kazantzakis. It follows the story of a young, intellectual and introverted Greek who is sailing from Piraeus to Crete to work in a lignite mine. 
The narrator remains unnamed and anonymous throughout the book. However, through his actions, we get to know Alexis Zorba – an enigmatic and animated man in his sixties with a real lust for life.
It tells the story of the men's lives and experiences on the island, and the villagers that they interact with. It is a great tale of adventure and friendship between two men from completely different walks of life, though it does contain some dark storylines.
The Iliad 
The Iliad and Odyssey are two of the most famous books ever written by Greek authors. They are the works of Homer, an Ancient Greek Author and Epic Poet. 
Even if you are not familiar with Homer's works, you have probably heard his name mentioned. But who was he and why was he so important?
Nobody knows exactly when Homer was born, nor when he died. However, it is estimated that he was born sometime between 12 and 8 BC.
Similarly, nobody knows for certain where Homer was from. He died on the island of Chios, though there is debate as to whether he was from Chios, Iona, or elsewhere.
Homer's poems the Iliad and Odyssey are so long and difficult to read that people often see them as a challenge to conquer! The Iliad focuses on the events that took place in the city of Ilion during the final weeks of the Trojan war. 
It conjures up images of bloody battles and discusses the wrath of the main character Achilles, and the constant interventions of the gods. The book also discusses the concepts of glory, fate, revenge, and homecoming. 
Many Greeks consider Homer to have had a phenomenal impact on Greek culture, past and present. His writings provided a set of values and morals to follow, and a way of living for people to aspire to.
Odyssey 
The Odyssey is the second of Homer's epic poems. It follows the Greek hero Odysseus, king of Ithaca, and his journey home after the Trojan War. 
If you want to read the works of Homer in chronological order, you should read the Iliad first and then the Odyssey. However, the Odyssey is arguably easier to read.
There are fewer characters to follow, and the story is more exciting, fast-paced, and eventful. Like the Iliad, the Odyssey is divided into 24 books. 
There are 12,109 lines in the Odyssey. You will be able to find versions of both the Iliad and the Odyssey that have footnotes and an analysis of the text, to make it easier to decipher what is going on. 
The Corfu Trilogy 
The Corfu Trilogy is a series of three autobiographical books written by Gerald Durrell. It is these books that inspired the beloved Durrells tv series, and the biographical book by Michael Haag. 
The books are namely and chronologically, My Family and Other Animals, Birds, Beasts and Relatives, and The Garden of the Gods. In them, Gerald Durrell recounts his fond memories of being a child on Corfu island during the 1930s.
These books are perfect if you are looking for escapism and some cheery stories about life on a paradise island by the sea. The Corfu Trilogy makes a perfect read for a long flight to Greece, or as something to enjoy while lazing by the pool beneath a cabana. 
Greece: Biography of a Modern Nation 
Greece: Biography of a Modern Nation is a beautifully written, alternative history book by Roderick Beaton. Most people are aware of the history of Ancient Greeks – the spectacular buildings such as the Ancient Agora, the Parthenon, and the Temple of Olympian Zeus that were constructed, the ferocious battles that took place, and the Gods that the Ancient Greeks worshipped. 
However, ask them what they know about Greek history over the last few hundred years and they will likely draw a blank. This is where Beeton's book comes in.
Greece: Biography of a Modern Nation starts with the independent Greece that was formed following the country's freedom from the clutches of the Ottoman Empire after years of occupation. It discusses how the country was rebuilt from the ashes, the economic struggles of Greece, and all of the various things that have challenged the concept of Greek identity over the last few hundred years. 
The Rise of Athens: Story of the World's Greatest Civilization 
The Rise of Athens: Story of the World's Greatest Civilization is a book by Anthony Everitt that discusses the growth, transformation, and development of Athens through the millennia. It is a fascinating read for anyone who wants to learn more about the Greek capital. 
The book tells the story of Athens from the very beginning. It addresses how the city became the birthplace of democracy, its role in the Peloponnesian wars, how and why Athens became the capital of Greece in the 19th century, and why modern Athens is the way it is today.
Much of the book's focus is on the Golden Age of Athens. It is written in a simple and engaging way that makes it a perfect read both for those who are completely new to learning about Greek history, and those who want to gain a deeper understanding of Athens through the ages. The book is available as a book, an audiobook, and a Kindle edition.
Santorini: Portrait of a Vanished Era 
Santorini is one of the most popular Greek islands and for good reason, too. The island is breathtaking.
Approximately 2.5 million people visit the Cyclades island every year, many of whom will fall in love with the island and become repeat visitors. The hiking trail from Fira to Oia is almost a rite of passage for any Grecophile.

Not to mention, Santorini sunsets are among the most majestic in the world. Santorini: Portrait of a Vanished Era presents a different picture though.

This book is a beautiful collection of photos of the island from when the author and his brother first visited in the 1950s. Back then, Santorini didn't see a fraction of the tourists that it does today and the island was another sleepy island idyll. 
The photos are complemented by the writings of Greek journalist Margarita Pournara. She recalls stories told by her grandmother who grew up on the island and discusses some interesting facts about Santorini.
You can purchase new and used versions of Santorini: Portrait of a Vanished Era on Amazon. You may also be lucky enough to find it in your local bookstores. 
Eleni
Eleni is a poignant, moving story by author Nicholas Gage. It has also been made into a movie and it is indeed a true story. 
Eleni tells the tale of a New York Times investigative reporter who travels to Greece to discover his family's past.  Nicholas had lived in Greece as a child until the civil war ravaged the country.

His mother had arranged for him and his siblings to escape the country and flee to the United States. For that, she was punished, tortured, and executed.

Nicholas returns to his homeland to discover exactly what happened to his mother, who was responsible, and to seek justice. The book is not only a moving, and fitting tribute to Eleni Gatzoyiannis, but it also draws attention to an important part of modern Greek history that is often forgotten. 
The Island 
The Island by Victoria Hislop is a UK bestselling book about Greece. Chances are, you have already heard of it or you have seen it sold at the airport bookstore as you wait to board your flight. 
The book is set on the island of Crete. It tells the story of a woman who plans a trip to her mother's hometown of Plaka, Crete to discover her family's past. Many notable parts of the island are featured in the movie, stirring nostalgia for anyone who has visited.

The story is equal parts moving and sad, but also uplifting and heartwarming. The audiobook version is free with Amazon Audible. The Island is also available in Kindle, softback, and paperback copies. 
North of Ithaka 
Following the theme of families and rediscovering one's past, North of Ithaka tells the story of Eleni Gage. Eleni is a young journalist living in New York who decides to visit Northern Greece and uncover her family's past and secrets.
The book is actually based on a true story. In 2002, Eleni Gage spent ten months living in the quaint little village of Lia.
She worked on lovingly restoring her grandparents' former home, immersing herself in Greek culture, and discovering her own heritage as a Greek American. The northern part of Greece is grossly overlooked.
However, its quaint stone villages, unparalleled nature, and warm hospitality of nature are unlike anything you will find elsewhere. North of Ithaka will have you considering taking trips to Greece besides the islands next time around. 
Plato: Complete Works 
Not everyone wants to read through philosophy books and that is understandable. However, the Ancient Greek Philosophers played an important role in the development of Greece's country and culture.

So, it is understandable that self-proclaimed Grecophiles would want to read the works of Plato or Socrates. Doing so enables us to learn more about the figures that we have seen referenced again and again throughout Greek literature, movies, and travel guides. 
The complete works of Plato are much easier to read than you may first assume. They have been translated by various world-leading contemporary scholars.

The book is engaging and it is interesting to see how Plato's philosophies on thoughts on all aspects of life – from how we should treat each other, and how to be good people, are still very valid and relevant today. For sure, all Ancient Greek Philosophers were very much ahead of their time in their ways of thinking. 
Books About Greece: Parting Words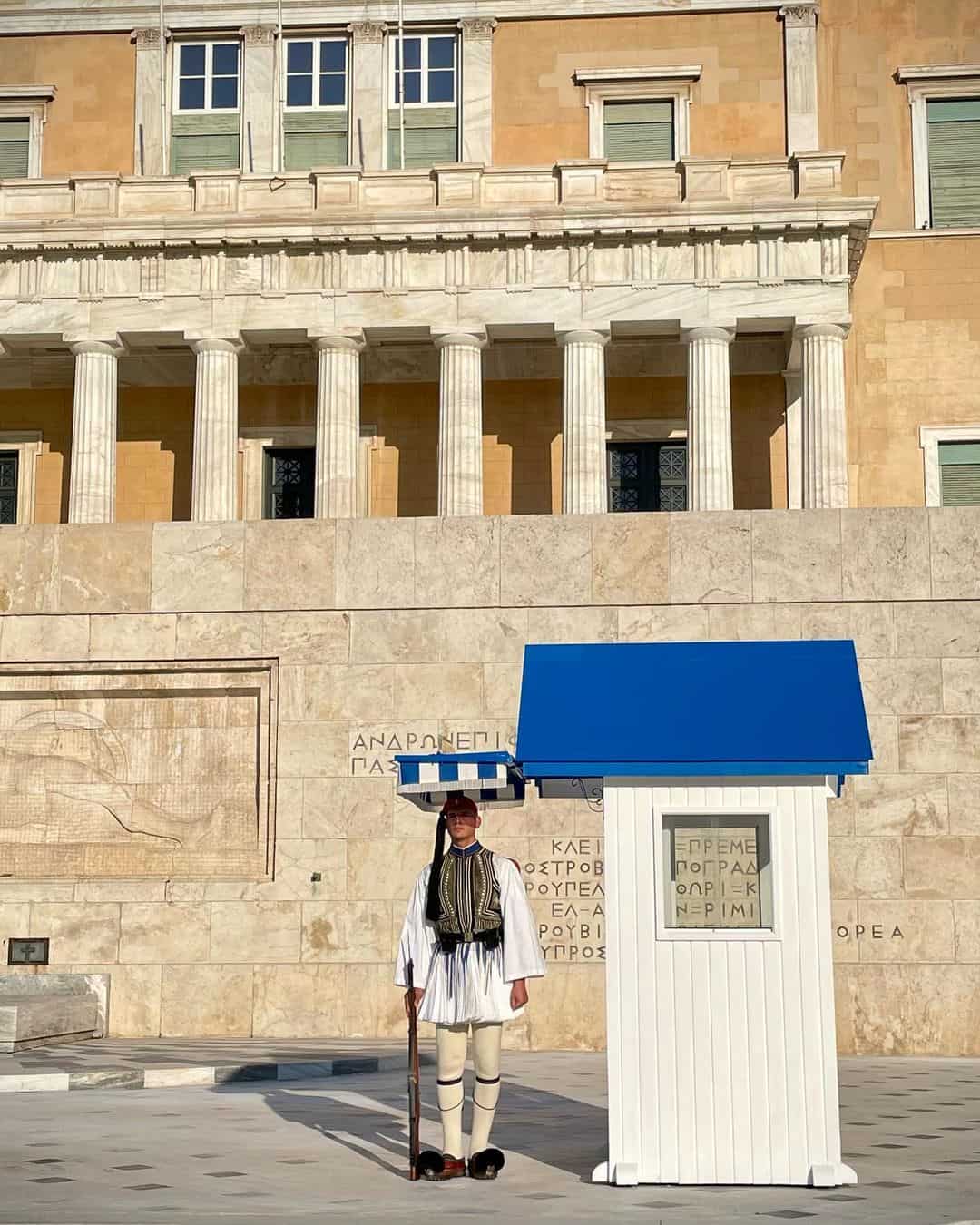 Do you have any additional suggestions for books about Greece that people should read? Alternatively, do you have any questions about planning a trip to Greece?
I have lived here since 2017 and I am always happy to respond to any questions you may have. Safe travels!
Geia sou! Melissa xo
---