How to get to Paxos? The beautiful little Ionian island of Paxos is better locally known by its plural: Paxoi. This comprises both Paxos island proper and the smaller, uninhabited island of Antipaxos.
There is no airport on Paxos, with the closest international hub being Ioannis Kapodistrias airport in neighbouring Corfu. To get to Paxos island, you have a couple of options available to you depending on where you are travelling from.
How to Get to Paxos from Corfu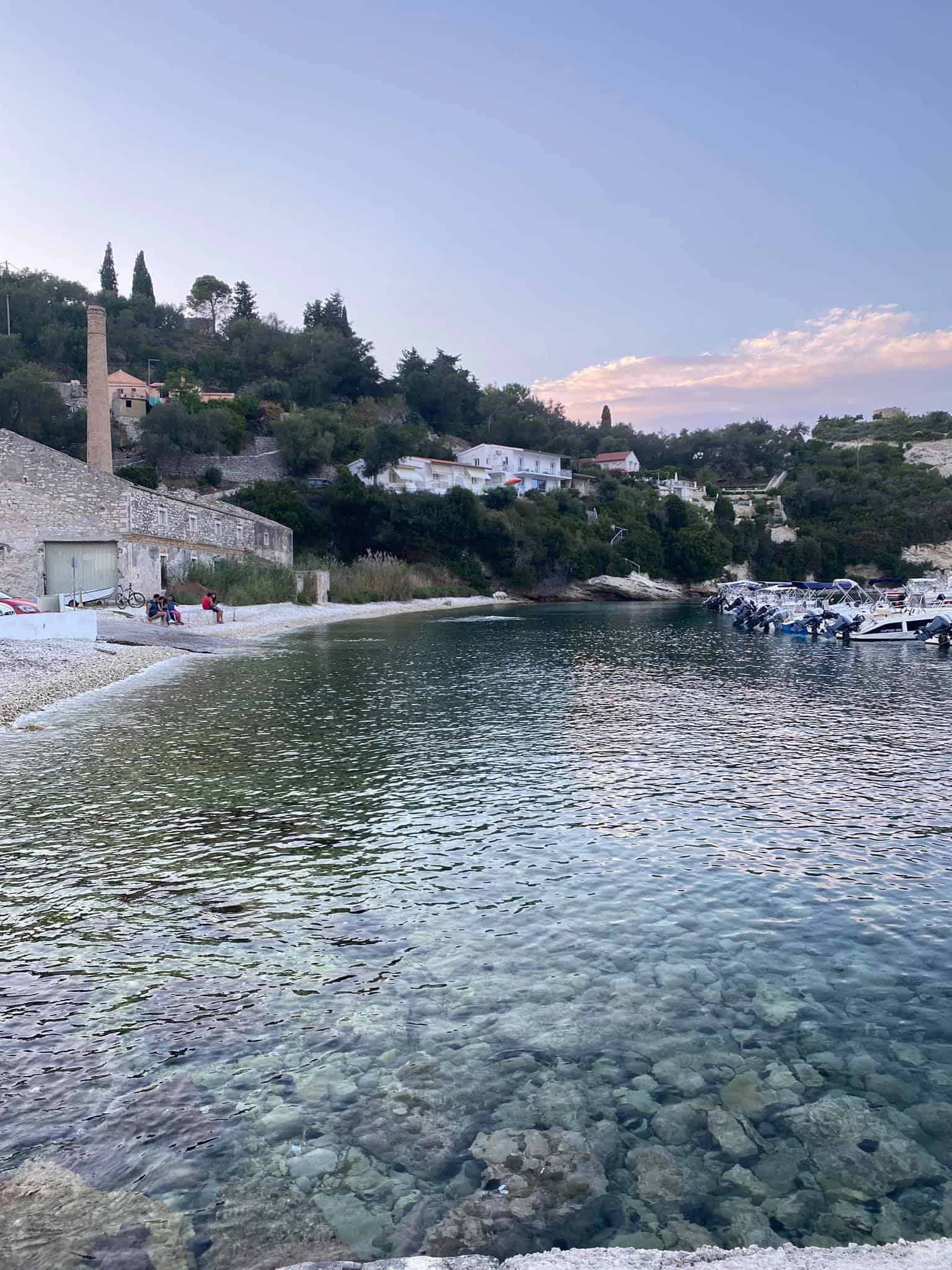 If you are travelling to Greece with the primary purpose of visiting Paxos, your best option is to fly into Corfu. This is a major transport hub within Greece, and Corfu airport is one of the busiest in the country after Athens Eleftherios Venizelos and Thessaloniki's Makedonia airport.
Take the Ferry from Corfu to Paxos
Ferries run regularly between Corfu old town and Paxos, particularly during the Greek summer months. The journey takes just 55 minutes.
It is advisable to purchase your tickets online in advance to avoid disappointment. The boat that connects Corfu and Paxos is a relatively small high-speed catamaran and it is not unheard of for services to become fully booked in July and August.
Check Ferryscanner in order to purchase tickets and check the latest information on ferry schedules and ticket prices. Alternatively, you can also buy tickets in-person from one of the offices that line Corfu port. However as advised, try and do so before your intended day of travel.
Visiting Paxos on a Day Trip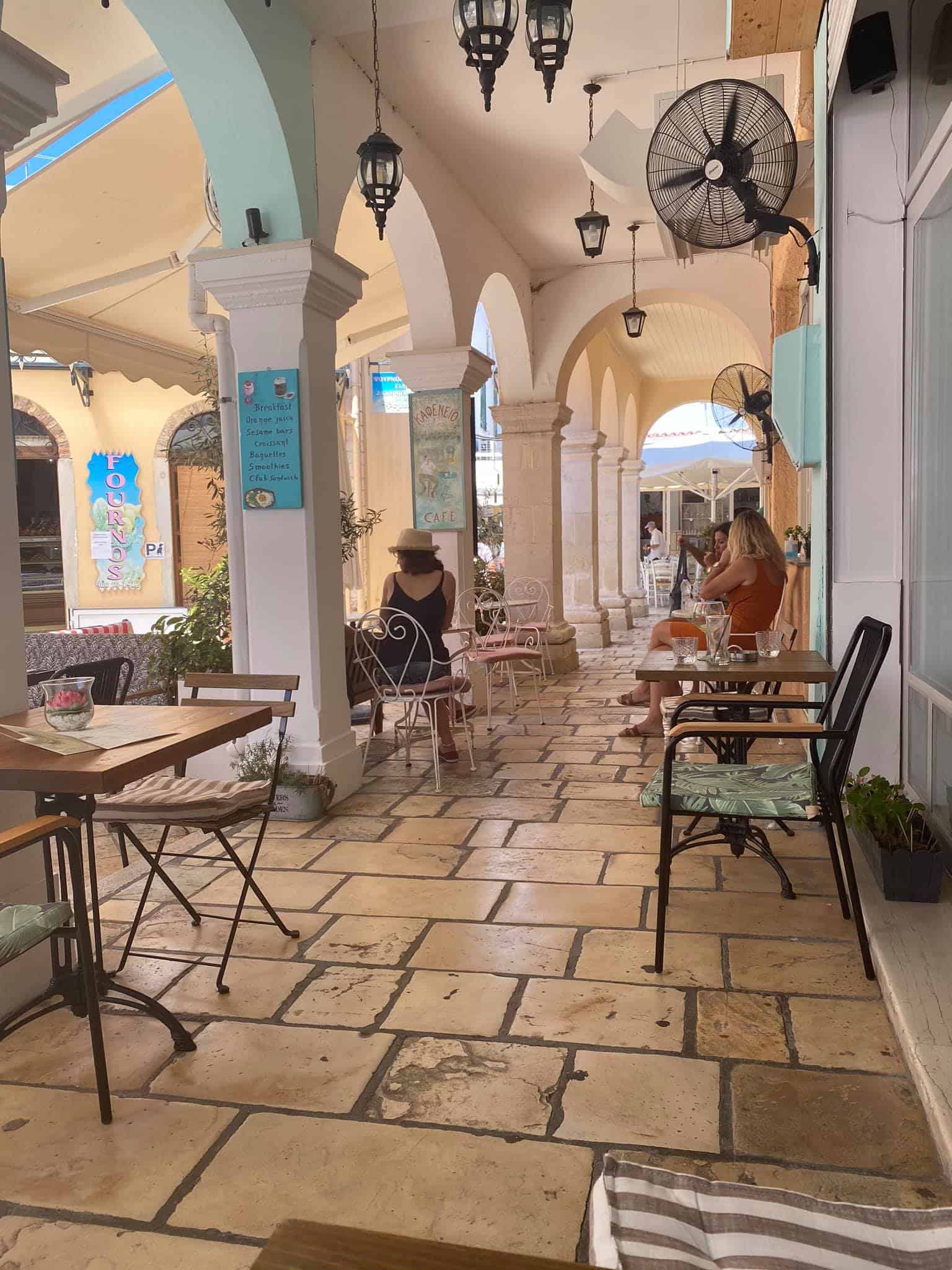 Ideally, you should try and dedicate several days to gorgeous Paxos. This sleepy idyll is one of the least commercial Greek islands.
Paxos' scenery is characterised by verdant olive groves, pristine white-sand beaches, and charming villages. The latter of which boasts stone cottages and cafes that are quintessentially Ionian in style.
Paxos attracts a well-heeled crowd, At every turn, the island and its villages exude elegance and sophistication. Yet they do so without an air of pretension.
Antipaxos is just as worthy of your time and can be reached via little fishing boats that depart from Gaios port each morning. The waters here are such a deep shade of turquoise, they are more reminiscent of something you would expect to see in the Caribbean than in Europe. Both are among the best Greek islands for couples.
All of the above considered, if your schedule is limited, you can visit the island on a day trip from Corfu or from the seaside town of Parga. Various local tour companies offer Paxos tours. A few reputable options are shortlisted below for your consideration.
Recommended Paxos Tours
How to Get to Paxos from Igoumenitsa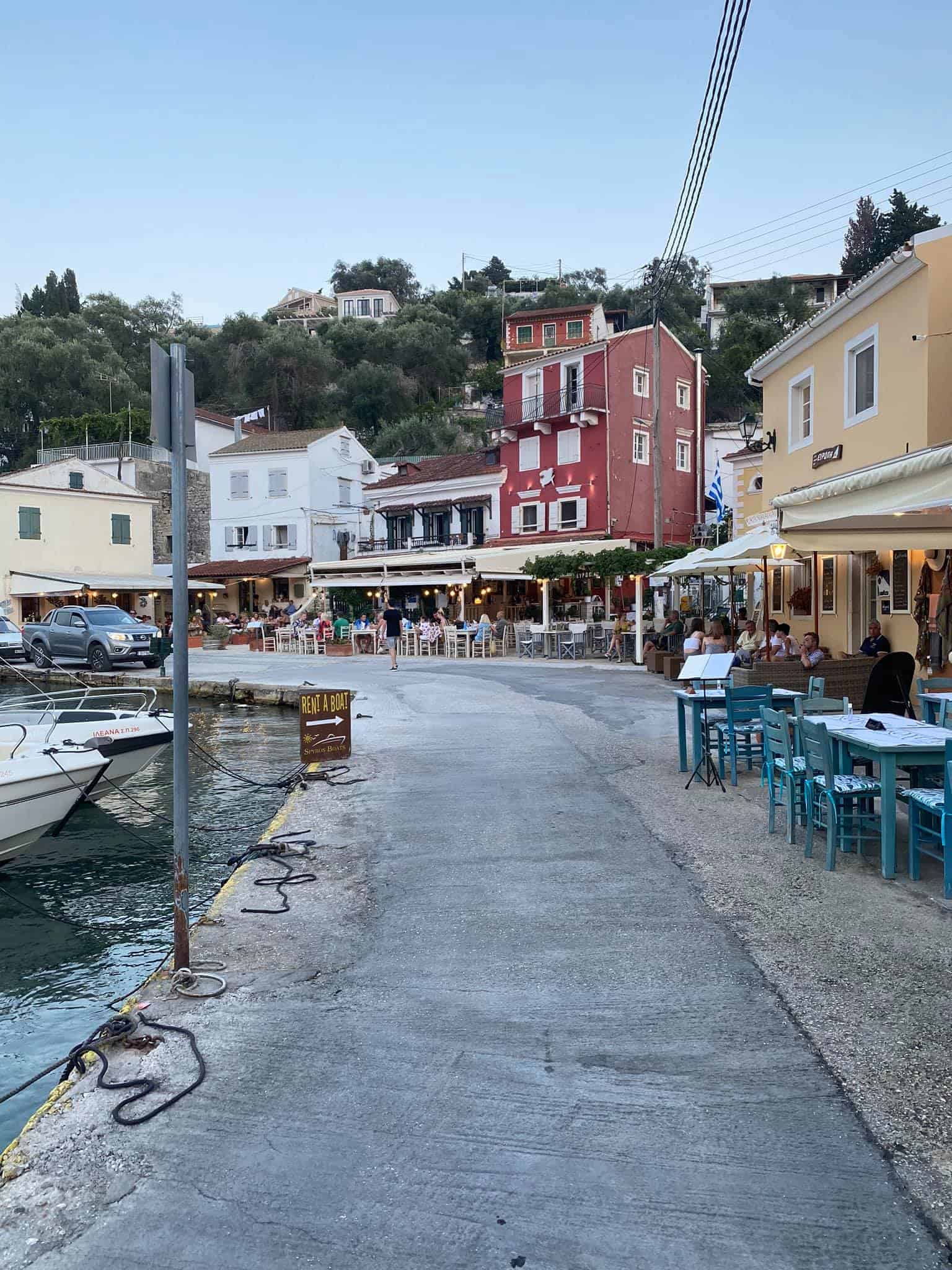 Igoumenitsa is a small port town in the Epirus region of western Greece. Let's call a spade a spade here.
Igoumenitsa is not a particularly interesting or beautiful town and it definitely isn't a tourist place. However, it is one of the most convenient gateways to the Ionian islands.
Ferries regularly depart from Igoumenitsa to Paxos, Corfu, Zakynthos, etc. You can also take ferry services from here to nearby Italy. If you are exploring the Greek mainland as part of a wider Greece itinerary and you want to understand how to get to Paxos, your best option is to head to Igoumenitsa port.
Check the specific ferry times before arriving in Igoumenitsa. There are typically at least 3-4 ferries per week.
However, this often increases in July and August. The ferry schedule is seasonal and subject to regular amendments.
It takes approximately an hour and a half to get to Paxos from Igoumenitsa. The boat that operates on this route is a car ferry and presently, there are no fast boats or high-speed catamarans that service it.
Both foot passengers and passengers with vehicles are permitted on the ferry. Ticket prices vary with seasonality and depending on whether you are taking a vehicle onboard.
How to Get to Paxos from Athens
Paxos island does not have its own airport. The closest can be found in Corfu.
Your best option for getting to Paxos from Athens is to either fly to Corfu and then take the ferry, or to travel from Athens to Igoumenitsa and then take the car ferry from there. The same options ring true if you are wondering how to get to Paxos from Thessaloniki, Ioannina or Volos.
Getting to Igoumenitsa
Public transport in Greece is excellent. A comprehensive network of local and intercity buses connect you to even the most remote villages and settlements.
Consequently, it is easy to get to Igoumenitsa by bus from Athens, Thessaloniki, and other parts of the mainland. KTEL is the main bus network in Greece.
Greek buses are clean, comfortable and generally run on time. Buses run between Athens Kifisou station and Igoumenitsa three times a day. The journey takes approximately six and a half hours.
Tickets can be purchased online via KTEL Thesprotias or in person at the bus station. Athens Kifisou bus station is just a short walk from Agios Antonios bus station.
This can be a bit much with luggage, however. So, you can take a BEAT taxi from Syntagma, Monastiraki, or other parts of central Athens for just a few euros.
Parting Words
Have any further questions or thoughts on how to get to Paxos island from Corfu or elsewhere? Use the comment box below to reach out and I'll get back to you ASAP.
Safe travels! Melissa xo
---