Athens in October is a great time to visit. Since the Greek capital is located in the southernmost part of Greece, temperatures stay warmer here for longer.
The city is at its most crowded with tourists during July and August when most people take their annual vacations. September is the "shoulder season" and is still a popular month to travel.
However, Athens in October is mostly devoid of crowds. Prices are as much as 50 – 60% lower than during the peak season. Getting around the city's various museums, ruins, and historical sites is much more pleasant.
Athens in October weather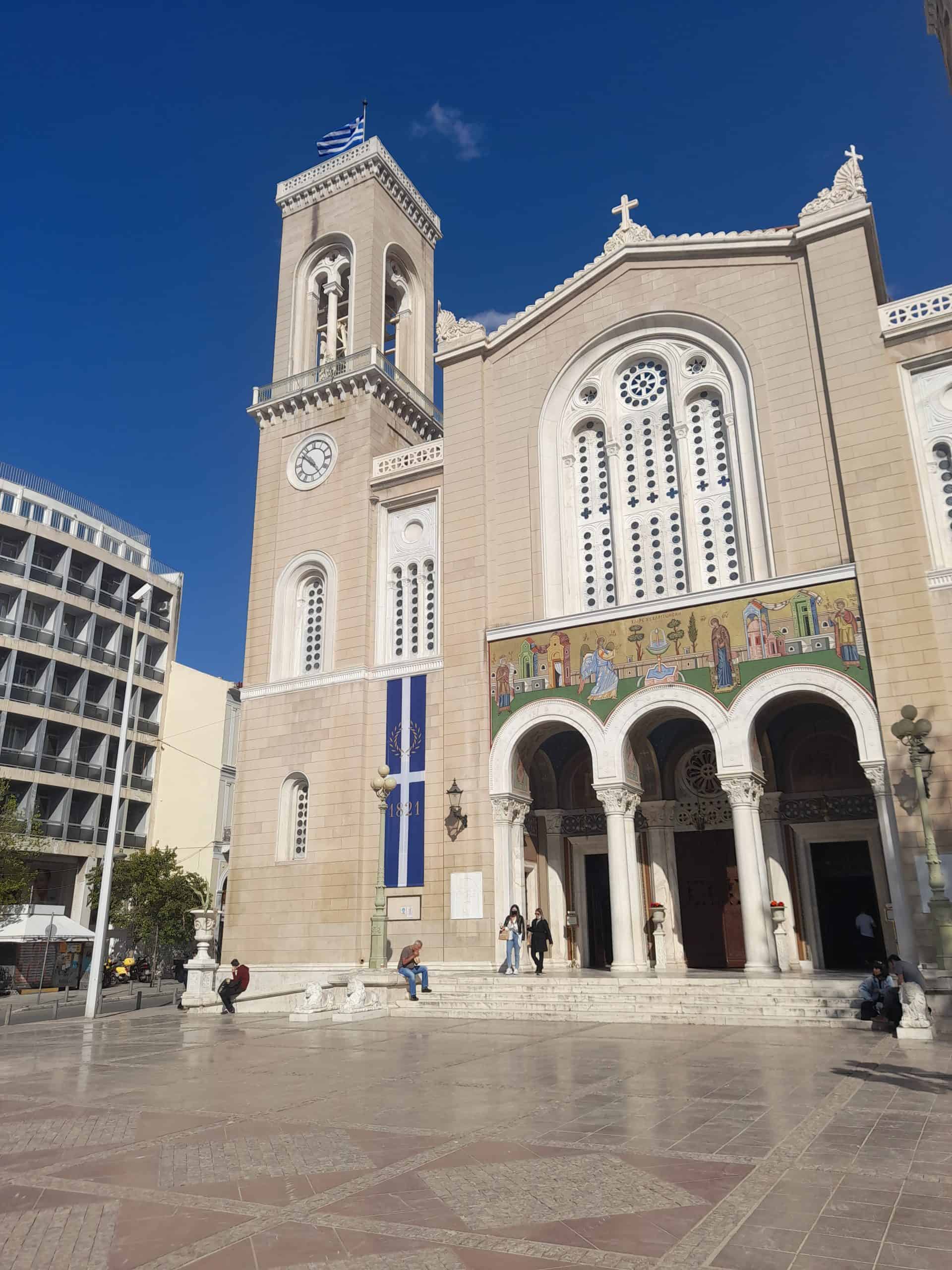 Athens in October weather is pleasant. It may not be as hot as it is during the peak summer months of July and August. However that isn't necessarily a bad thing.
Greece often sees daytime temperatures as high as 35-40 degrees celsius during the summer months. While that may sound like perfect beach weather, sometimes it can be simply too hot to be enjoyable.
This is particularly true if you are exploring a congested city like Athens. Athens in October weather tends to see daytime temperatures of between 19 and 25 degrees.
It is not unheard of to have something of an "Indian summer". Temperatures often remain in the high twenties (degrees celsius) until mid-October. So, if you want to spend a day or so at the beaches of Vouliagmeni and the Athenian Riviera, it is not too cold for swimming.
Greece on average sees more than 250 sunny days a year. The start of Autumn in Greece doesn't mean a turn for the worse weather-wise. Rain showers happen occasionally but they are brief and then you can enjoy the rest of your day.
Things to do in Athens in October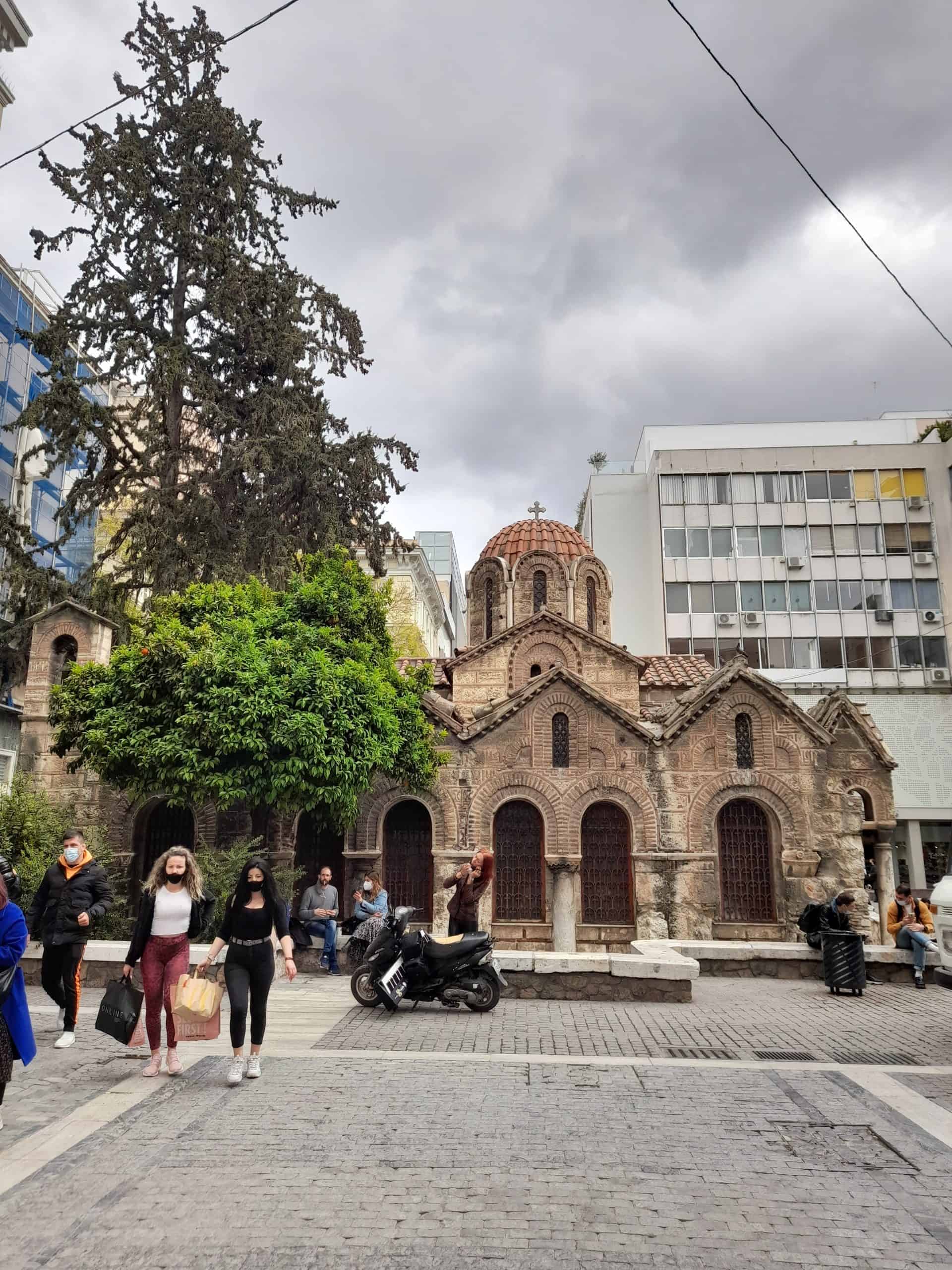 There are plenty of things to do in Athens in October both in terms of seasonal events and "must-dos" while in Athens. This is also essentially the last time you can have a summery experience on the islands close to Athens. For instance, in the Saronic Gulf and some of the Cyclades before businesses close for the winter season.
Visit the Ancient Acropolis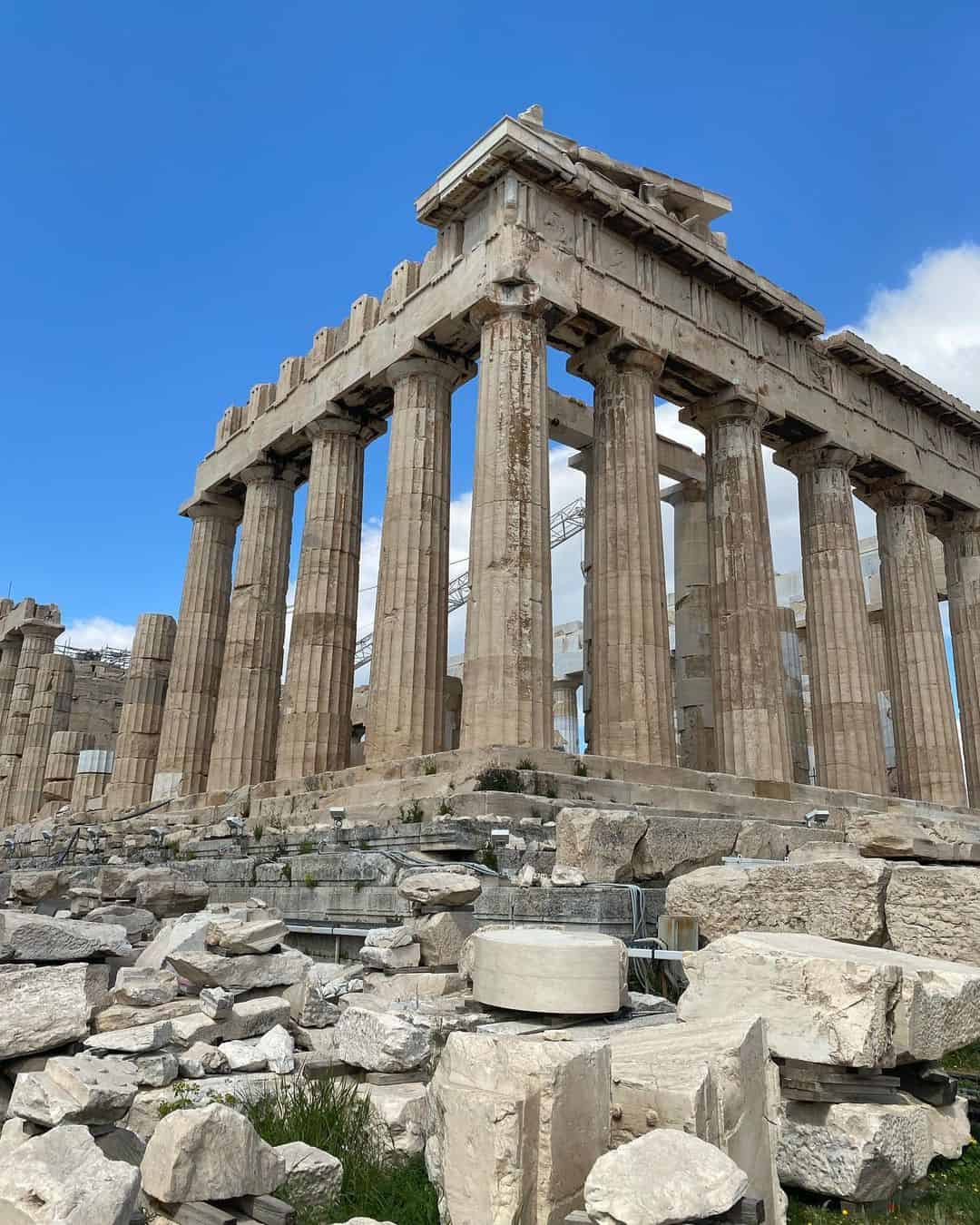 If there is one thing that you absolutely must visit during your trip to Athens, it's the Acropolis. The sun-bleached remnants of the magnificent Parthenon can be seen from virtually all corners of the city.
They are particularly spectacular at night when they are illuminated with hundreds of twinkling lights. Admission to the Acropolis costs €20.
However, concessions are available and you can consider purchasing a wider Athens combination pass for €30. This includes entrance to the Ancient Agora, the Roman Agora, the Temple of Olympian Zeus, and other historical city highlights.
Since the Acropolis is already €20 to enter, you only need to visit one other site to get your money's worth. Save time queuing in Athens and purchase your pass online in advance.
The Acropolis site is more expansive than you may first realise. This complex consists of not just the Parthenon, but a number of shrines, temples, and theaters.
Look out for the Pandroseion, the Erechtheion, and the Temple of Athena – three different Ancient Greek sanctuaries that sit adjacent to each other. According to Greek mythology, the Erechtheion is supposedly the place where Poseidon and Athena had the battle to decide who would become the God of Athens.
Your admission ticket for the Acropolis includes entrance to the "New" Acropolis Museum – one of the best museums in Athens. This is well worth a visit if your schedule permits.
Stopping by here helps you to put what you have seen at the Acropolis in context. On the top floor of the museum, there is also an excellent cafe where you can sip a strong Greek coffee while you look across Dionysiou Areopagitou.
Take a walking tour of Athens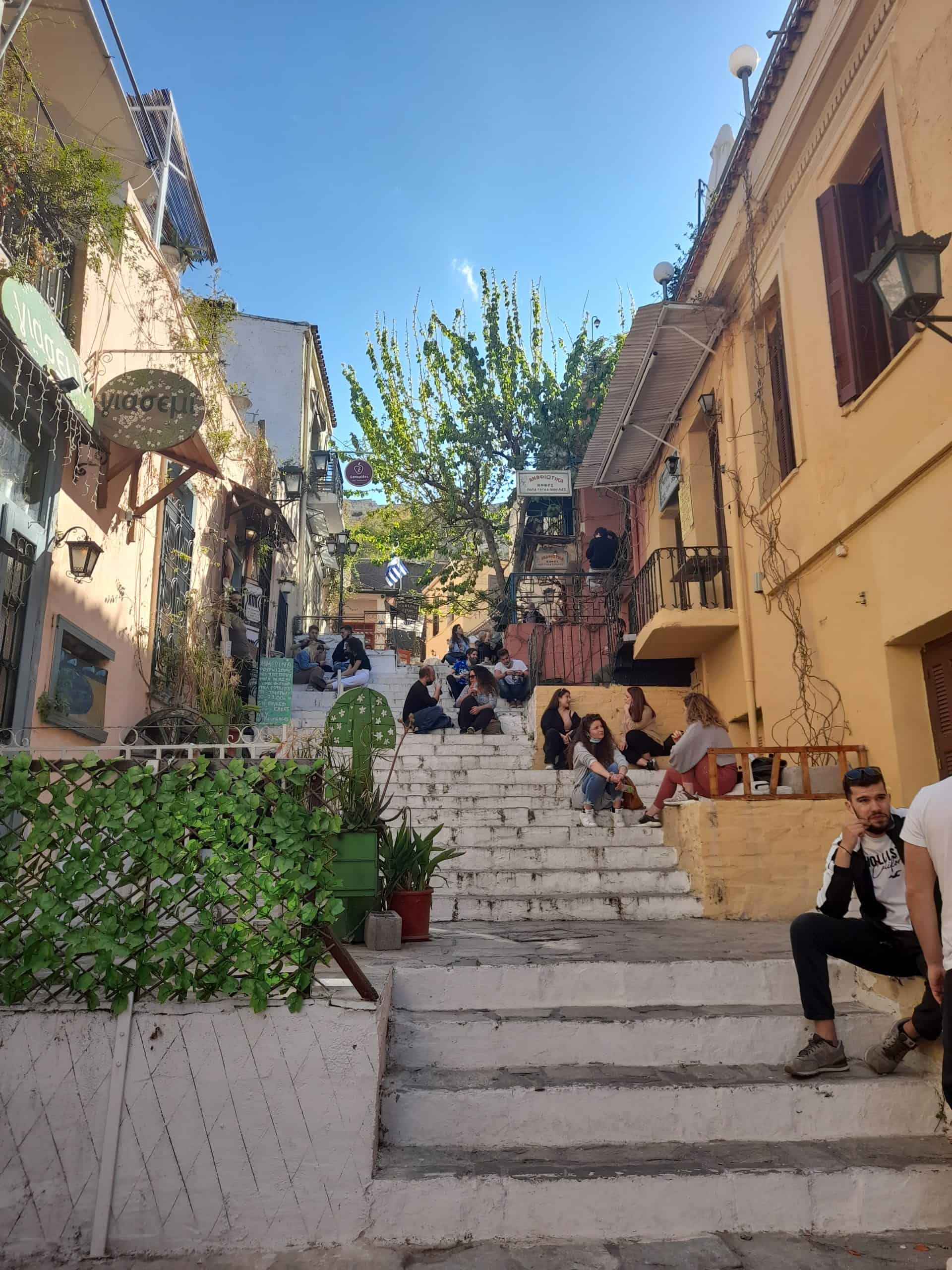 A walking tour can be a great way to get your bearings when arriving in a new city for the first time and the same can be said of visiting Athens. At first glimpse, Athens can appear as a sprawling, intimidating metropolis.
Exploring the city with a local helps you to get your bearings, get more context to the various structures and sites around the city, and to discover places that you may not have found independently. Better yet?
You have an Athens expert on hand to ask for recommendations on where to stay, the best places to eat, drink, experience Athens nightlife, etc. You can also opt to take a tour that follows a particular theme. For instance, an Athens food tour or a Greek mythology-themed tour.
Recommended Athens walking tours
A selection of reputable local tour companies is detailed below for your consideration. Reserve your place online in advance to avoid disappointment!
Enjoy a bird's eye view from Filopappou Hill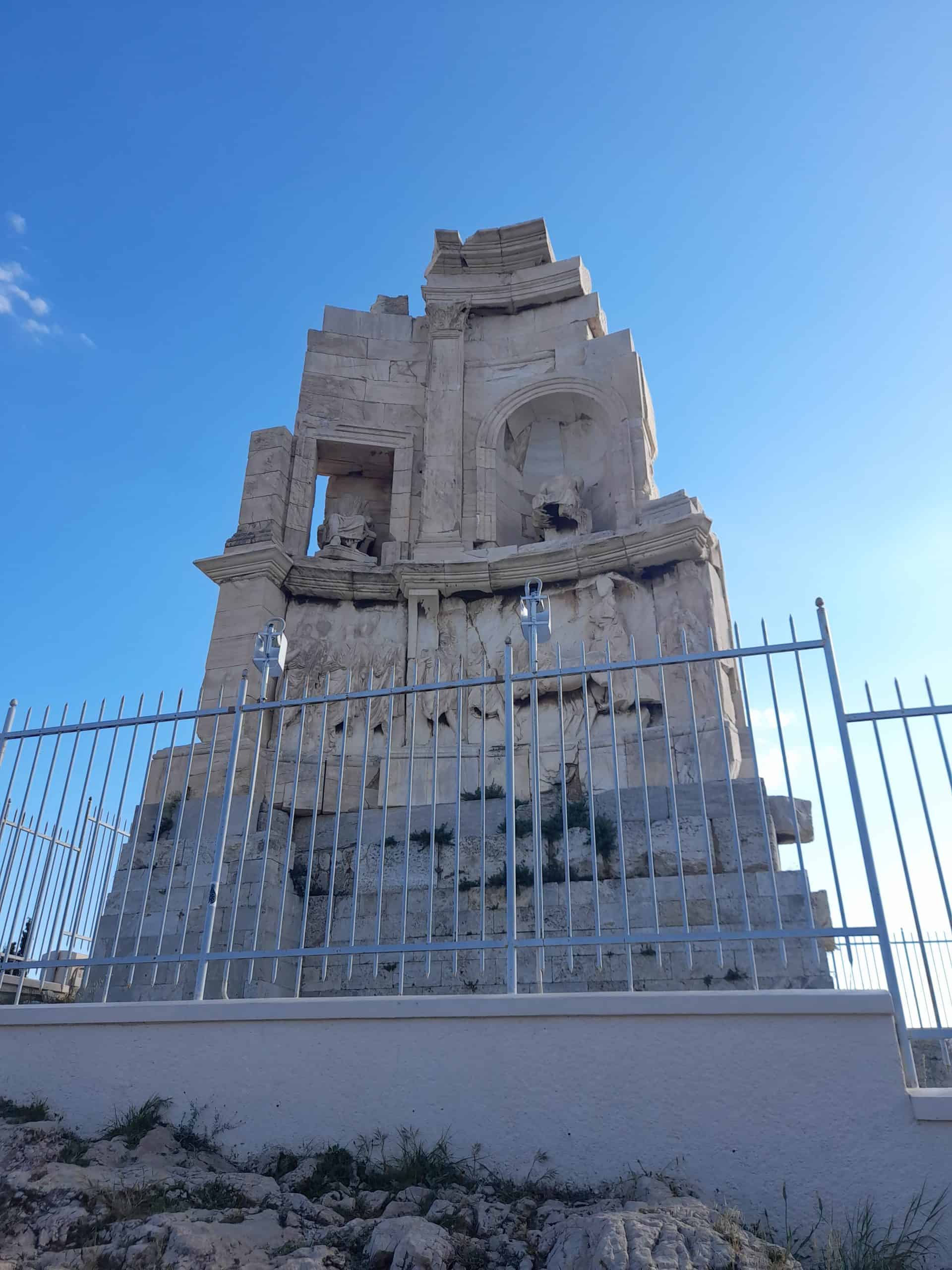 Athens is a hilly place. While navigating its streets can be exhausting, one of the benefits of this is that you can enjoy wonderful panoramas and sweeping vistas from various parts of the city.
There are essentially seven major hills in Athens. Namely, they are Filopappou, Acropolis Hill, Pnyx Hill, Areopagus Hill, Lycabettus Hill, Ardittos Hill, the Hill of Nymphs, and Tourkovounia.
Mount Lycabettus and Filopappou Hill arguably offer the best unique perspectives of the city. The stroll up Lycabettus leads you through woodlands and flower gardens. This is a slice of tranquility in the heart of an urban jungle.
At the peak of Lycabettus, you will find the church of Agios Georgios – a charming little whitewashed church adorned with interior icons and frescoes. Orizontes is a fine dining establishment that can also be found here.
Its menu boasts traditional classic recipes with a contemporary modern twist. It's a little pricey but the views here are unparalleled – particularly at sunset.
Filopappou Hill offers an alternative viewpoint. It seems to be missed off most Athens itineraries.
At its peak, you will find the 79AD Philopappos Monument dedicated to Greek-Roman Commander Filopappos. However, the foothills that lead you here are equally interesting.
As you pass through them, you will bypass the infamous Socrates prison, the church of Agios Dimitrios Loumbardiaris, and the Pnyx. The trails are flat and well-paved making this a perfect walk for people of all ages.
Indulge in sumptuous Greek gastronomy
Greek food is a highlight of any trip to Athens. While the national dish of moussaka and street food highlights like souvlaki and gyros may be the first things that spring to mind, Greek food goes way beyond this.
Athens is quite the gourmand and there are a plethora of excellent Athenian restaurants to consider during your visit. There are five Michelin-starred eateries here, along with a plethora of homely tavernas that prepare dishes just like yiayia used to make.
Discover the "hidden" district of Anafiotika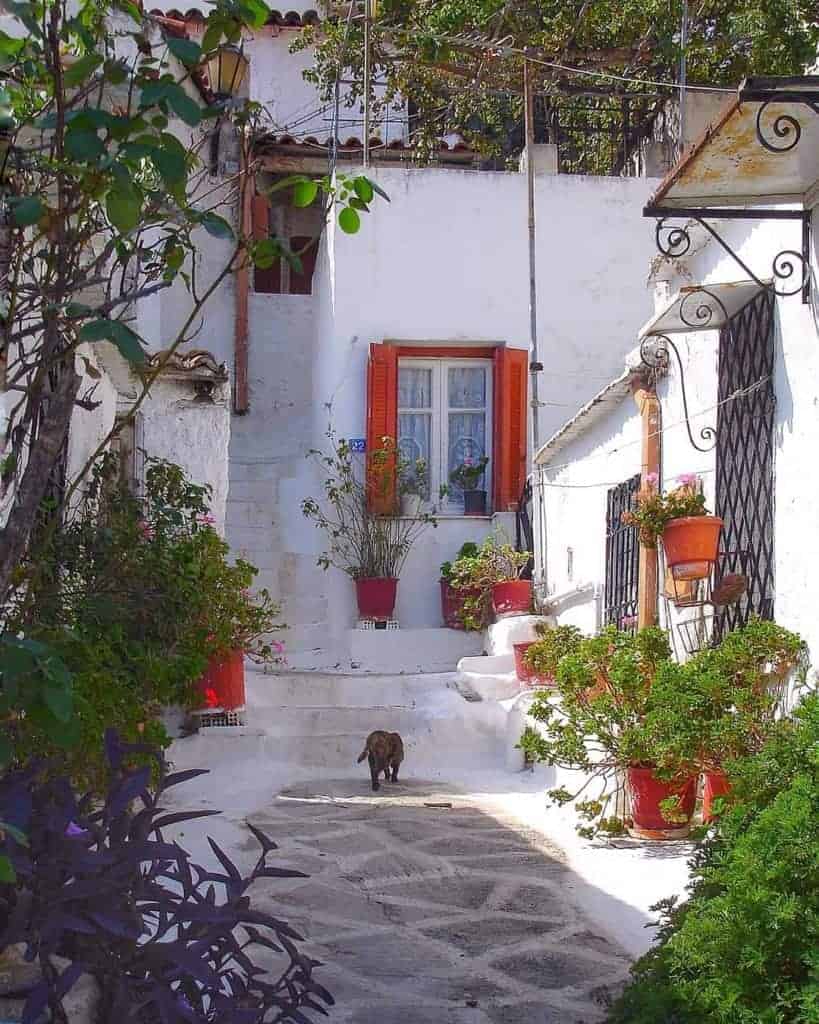 Anafiotika is an Athenian district unlike any other. Its whitewashed buildings and cobbled streets are more reminiscent of something that you would expect to see in Santorini or Mykonos than in the heart of downtown Athens.
So why has Anafiotika been built in this way? The district dates back to the 19th century when people from the little island of Anafi relocated to Athens to help King Otto in his rebuilding efforts.
They built their new homes in a style reminiscent of that at their home in the Cyclades. The name "Anafiotika" means "Little Anafi".
Today, little Anafiotika is a Photographer's dream. Best of all, aside from the occasional guidebook-wielding tourist, you will seldom see anyone else here.
Check Out the Quirky Coffee Shops and Art Galleries in Koukaki
It is not just the ancient sites and touristic attractions that make Athens special. Part of the city's charm is the various neighbourhoods, each with its own distinct personality.
Koukaki is a particularly charming part of the Greek capital. It sits in the shadow of the Acropolis, adjacent to the popular tourist district of Makrygianni.
Koukaki has humble roots – it was once an industrial district and the streets here were laden with factories and warehouses. In fact, the area takes its name from the late Greek businessman "George Koukakis" who operated a store here selling metal beds and mattresses.
When the various industrial premises here closed, they were transformed into quirky eateries, bars, and art galleries. In the 80s, Koukaki was awarded the nickname "Little Paris".
Today, this is a great place to stop for coffee or brunch, shop at the various vintage clothing stores, and grab dinner at one of the many international eateries. Koukaki has been recognised as being one of the best Airbnb districts in the world.
Just across from here you have the Mets, a leafy-residential district whose tree-lined streets are filled with cosmopolitan bars and live music venues. Metz Coffee Bar and Half Note Jazz club both regularly host local and international jazz and blues musicians. Add them to your Athens to-do list if you want a night out somewhere distinctly Athenian.
Browse the Exhibits at Athens Museums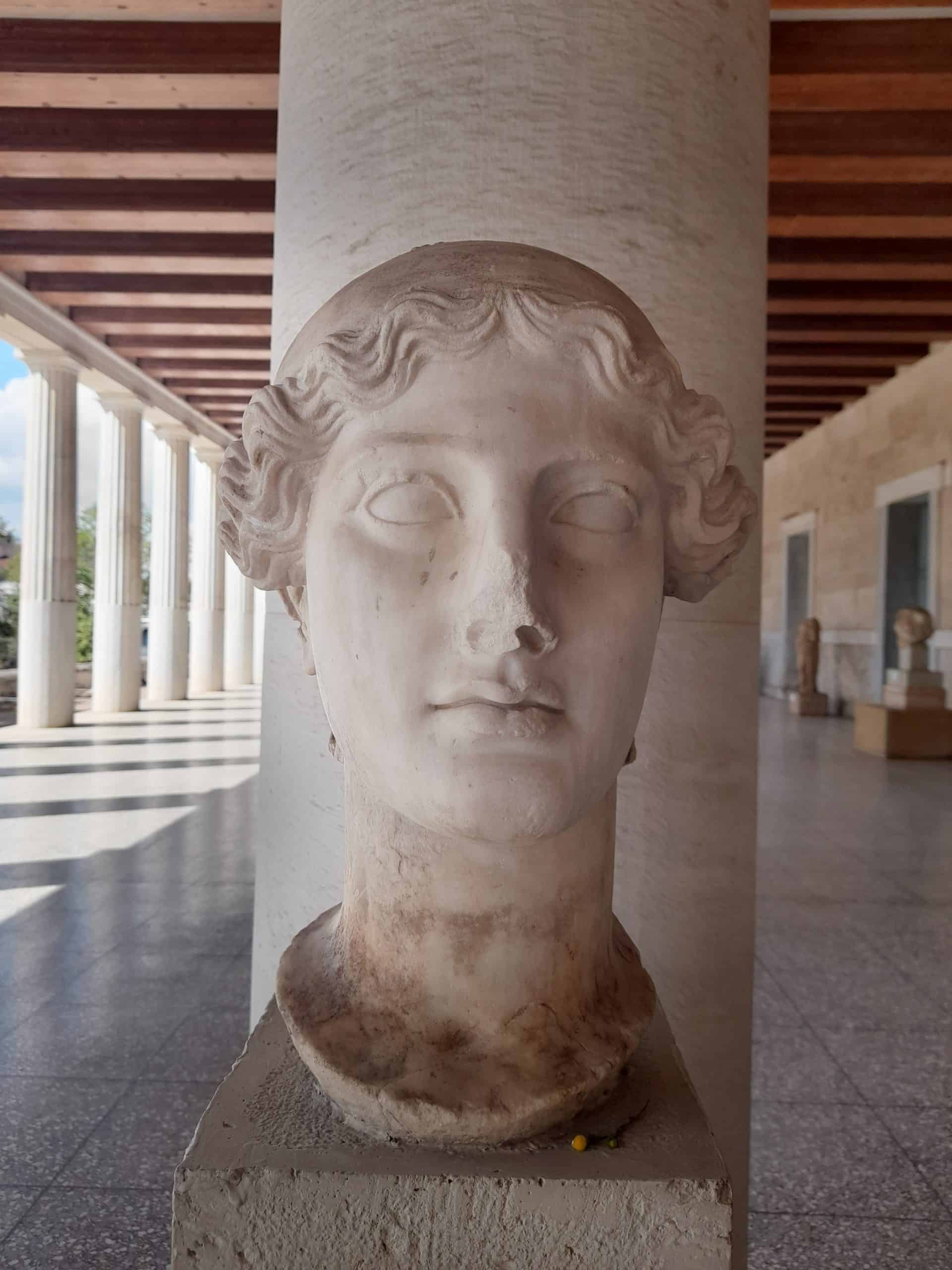 There are dozens of museums in Athens and the museums that you can find are varied. Whatever your interest, you will find an Athenian museum that caters to it.
The National Archaeological Museum is particularly interesting and it sits within the National Gardens of Athens. There are more than 11,000 artifacts contained within the exhibits here.
These have been organised in chronological order and run from the Neolithic era to the present day. Of equal interest is the National Historical Museum of Greece.
This museum places a heavier focus on the development of Greek life and culture throughout the ages. Personal effects such as clothing, jewelry, furniture, and letters demonstrate what life in Greece has been like for people of different classes throughout the ages.
Stop by the Ancient Agora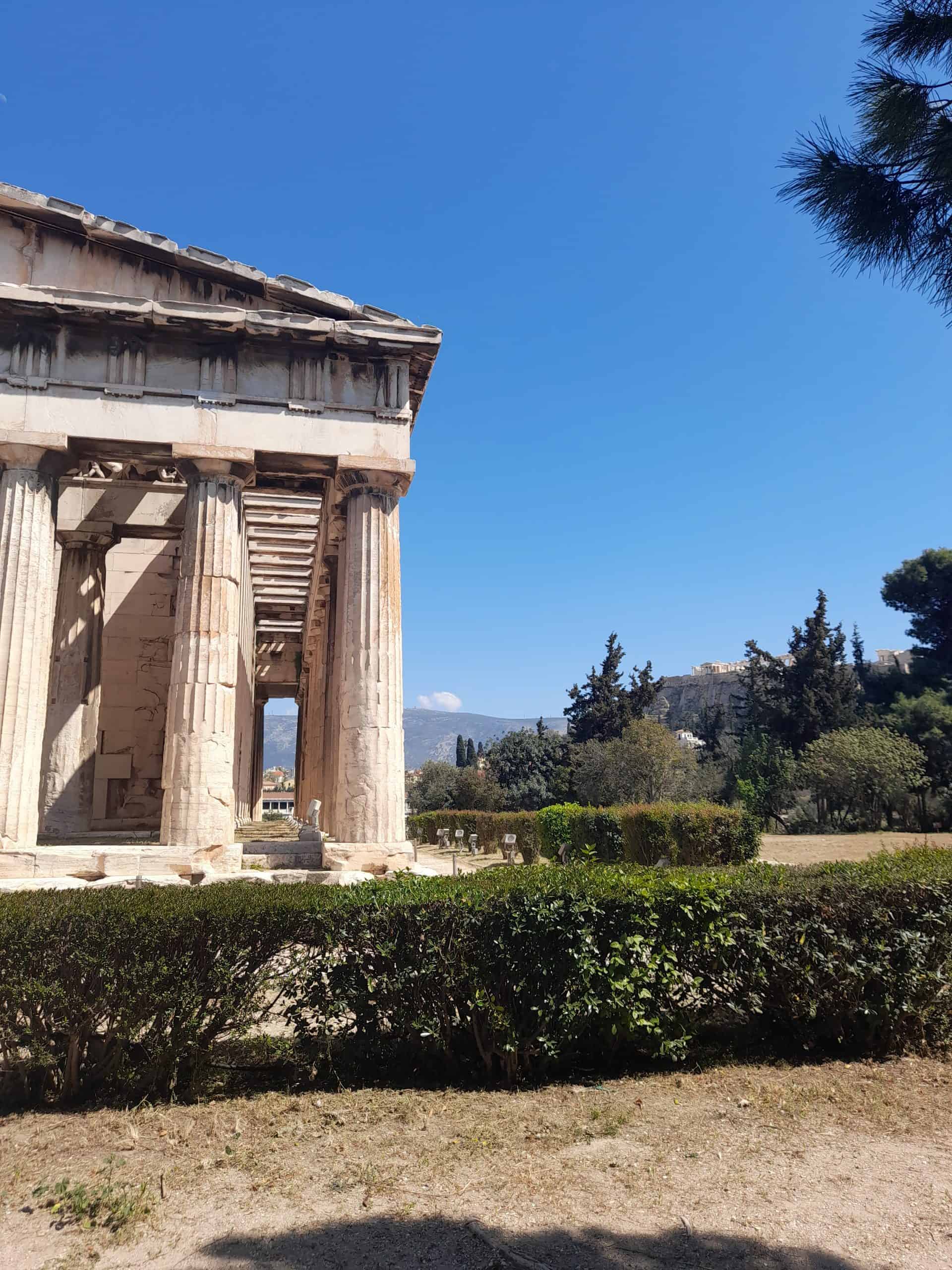 The Acropolis is Athens' most famous attraction. However, of equal notability is the nearby Ancient Agora.
"Agora" means marketplace in Greece. Yet the Ancient Agora had not only a commercial purpose but a civil one too.
This is where locals would gather to listen to important speeches and announcements. Once upon a time, Greek Philosophers like Socrates would wander down these streets imparting their wisdom to anyone that would listen.
The impressive "Stoa of Attalos" is the grand colonnaded building on your left-hand side when you enter the Agora site. This impressive structure was gifted to the people of Athens by the king of Pergamon Attalos II.
In its heyday, it housed 40 different stores that sold everything from apparel and accessories to weapons and grocery items. Sadly, the Stoa was largely destroyed during the Heruli raid in 267 AD.
It was almost entirely rebuilt in the 1950s, although that doesn't make it any less impressive. Those involved in the restorative efforts took explicit care to use the same materials and follow the same building methods that were used centuries ago.
Today, the Stoa of Attalos houses the Agora Museum. Entrance to the museum is included in your Ancient Agora ticket.
Perhaps the jewel in the crown of the Ancient Agora complex is the Temple of Hephaestus. This is a grand temple dedicated to the God Hephaestus and Goddess Athena Ergane. It was built in 450 BC, around the same time as the Acropolis.
Athens in October Events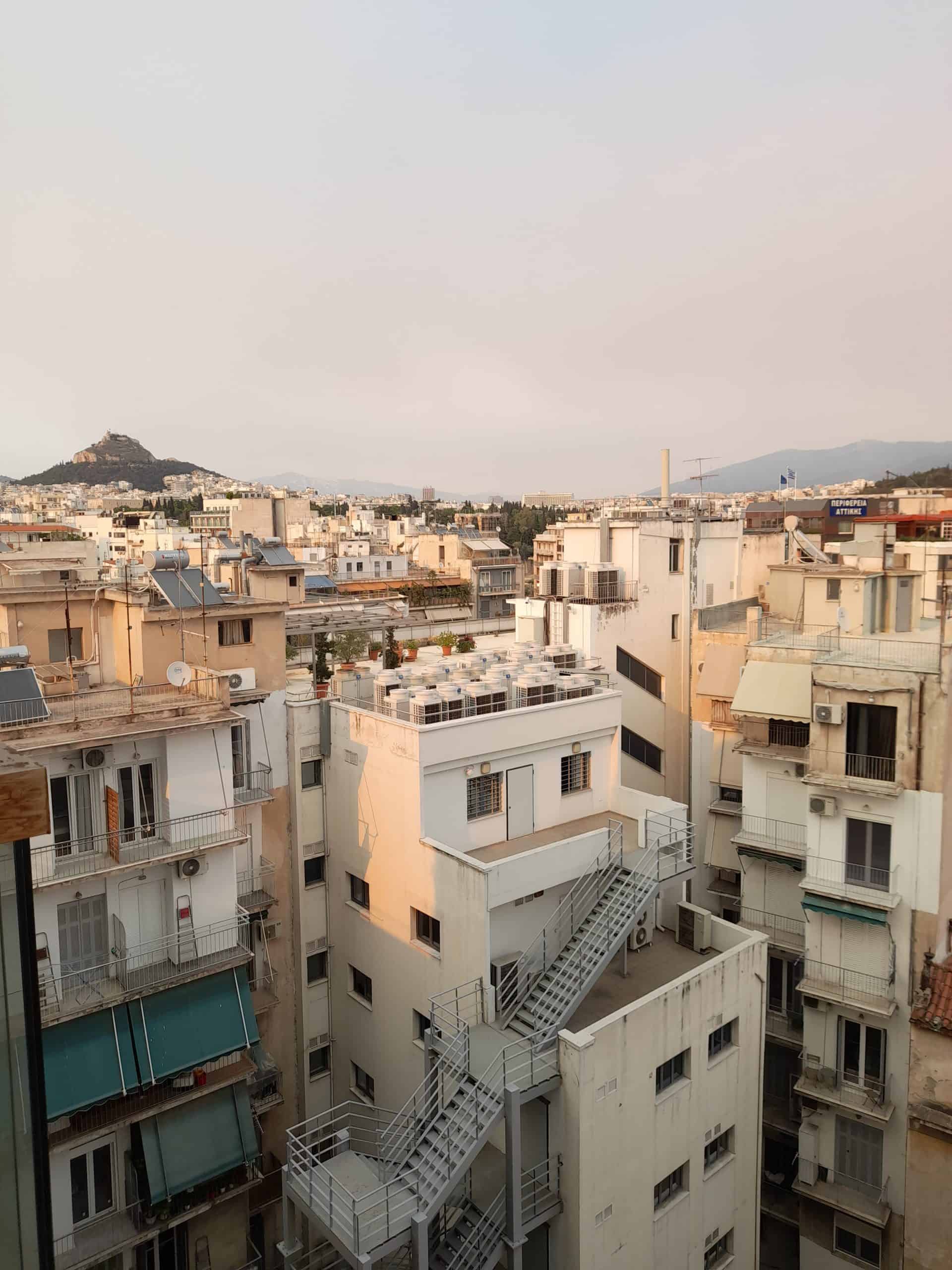 Various events take place in Athens in October. Numerous local and international musicians, comedians, and entertainers often host shows in Athens. Check the local listings to see specific events that may interest you.
See the festivities for Oxi Day
Oxi day is one of the most important celebrations in the Greek calendar. It takes place on the 28th of October every year.
Oxi day celebrates the day that the Greeks said no ("oxi") to the Italians when they asked the Greeks to surrender and allow the Germans to enter their country. This is a public holiday in Greece and a military parade with Evzones and marching bands commences in the morning and passes through the streets of Athens.
There is often a military flyover and countless businesses and homes proudly hang Greek flags from their windows and doors. Even if you are not Greek, it's a spectacular thing to witness.
Get to Syntagma Square before 10 am if you want to watch the show and secure the best seats.
Catch the Last Shows of the Epidaurus Festival
The Epidaurus Festival is a wonderful celebration of Greek culture that takes place between May and October each year. Various musical and theatrical events are hosted in both Athens and Epidaurus in the Peloponnese.
So, this is your opportunity to witness a true Greek tragedy! The festival typically ends around mid-October.
It is usually advisable to book tickets online in advance if you want to watch a performance but fortunately getting tickets is decidedly easier in October than in the summer. Here, you can catch local musicians, performances by the Greek National Opera, and performances of shows written by classical playwrights, such as Sophocles.
Do note that in 2022, the Epidaurus festival is only taking place from May to August. Hopefully, in 2023, it will return for its usual, longer period.
FAQs about Visiting Athens in October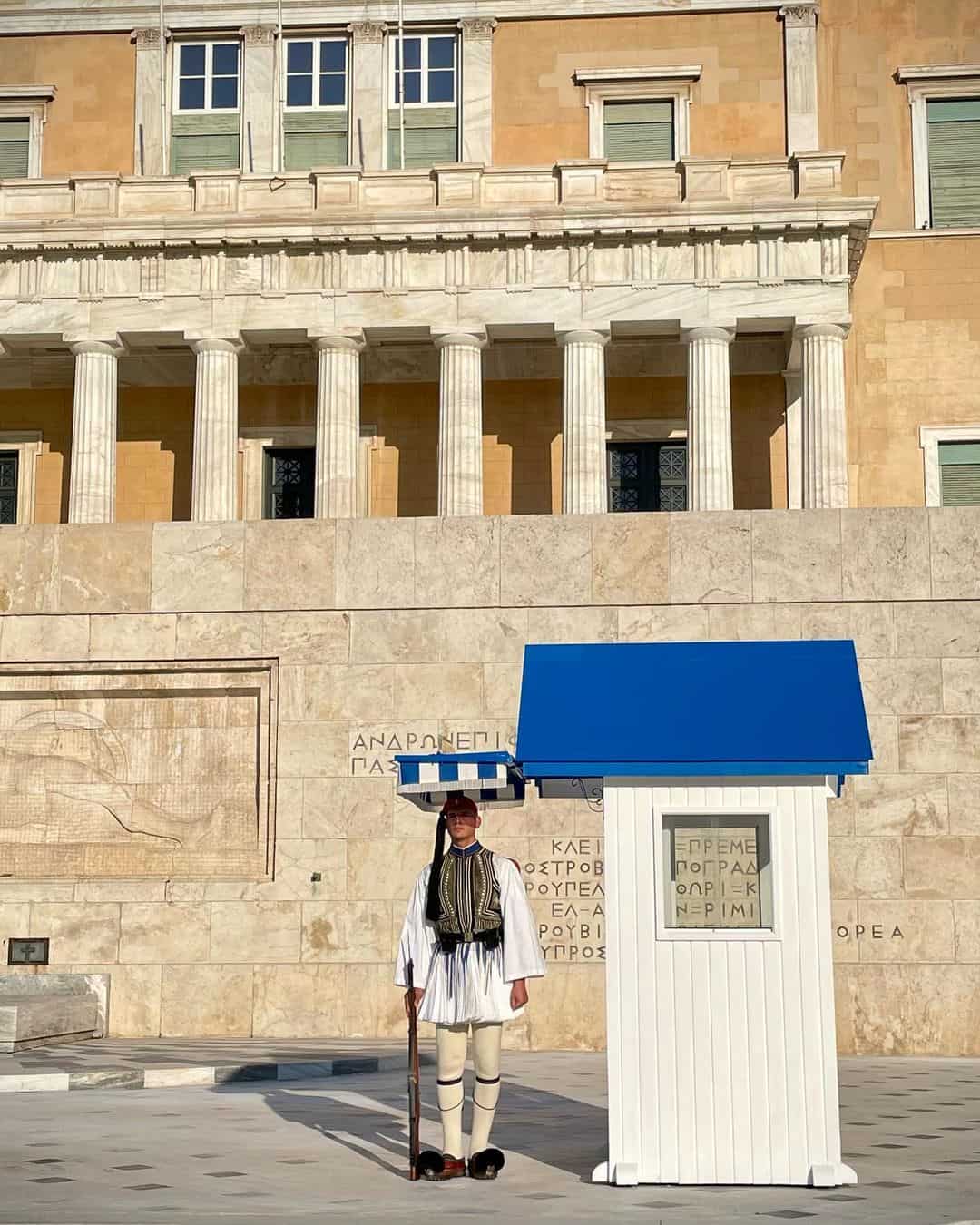 Do you still have any burning questions about visiting Athens in October? Hopefully, you will find the answers you are seeking below.
Is October a good time to visit Athens?
October is a very good time to visit Athens. The average daily temperatures are still very pleasant and it seldom rains.
Better still, the city is not crowded with tourists and prices for accommodation, car rentals, flights and tours are significantly lower. This is perfect if you are visiting Greece on a budget.
How hot is Athens in October?
You can expect daytime temperatures of between 19 and 25 degrees Celsius in Athens in October. It gets cooler at night or in the early mornings so do be sure to pack a light jacket.
Is October a good time to go to Greece?
October is a great time to visit Greece in general. The milder temperatures provide the perfect conditions to go on a hiking trip or to embark on a road trip around the Peloponnese or central Greece.
The southernmost islands are the ones that stay the warmest for the longest. So, Crete, the Dodecanese, the Cyclades, and the Saronic are among the best islands to visit in Greece in October.
Can you swim in Athens in October?
There are several stunning beaches and beach towns on the outskirts of Athens, in an area that is known as "The Athenian Riviera". The sea here has an average daytime temperature of around 22 degrees celsius at this time which is still very pleasant for swimming.
Parting Words
Do you have any additional questions about visiting Athens in October or about organising an Athens itinerary? Feel free to reach out to me and I'll get back to you as soon as possible.
Geia sou! Melissa xo
---