Is Atlanta safe? This question is likely at the forefront of your mind if you are planning a trip to the Georgia capital.
Unfortunately, Atlanta does not have the best reputation as far as safety and crime are concerned. To some, the mention of the city is synonymous with danger.

Statistically, Atlanta is one of the more dangerous American cities but it is important to put things in perspective. Most violent crime in Atlanta takes place between people that know each other and is restricted to certain neighborhoods.

If you are visiting Atlanta for a short period of time, you would have to be very unlucky to be a victim of crime during your trip. The city boasts plenty of things to see and do during a short or extended break.
Is Atlanta Safe? Visiting Atlanta Georgia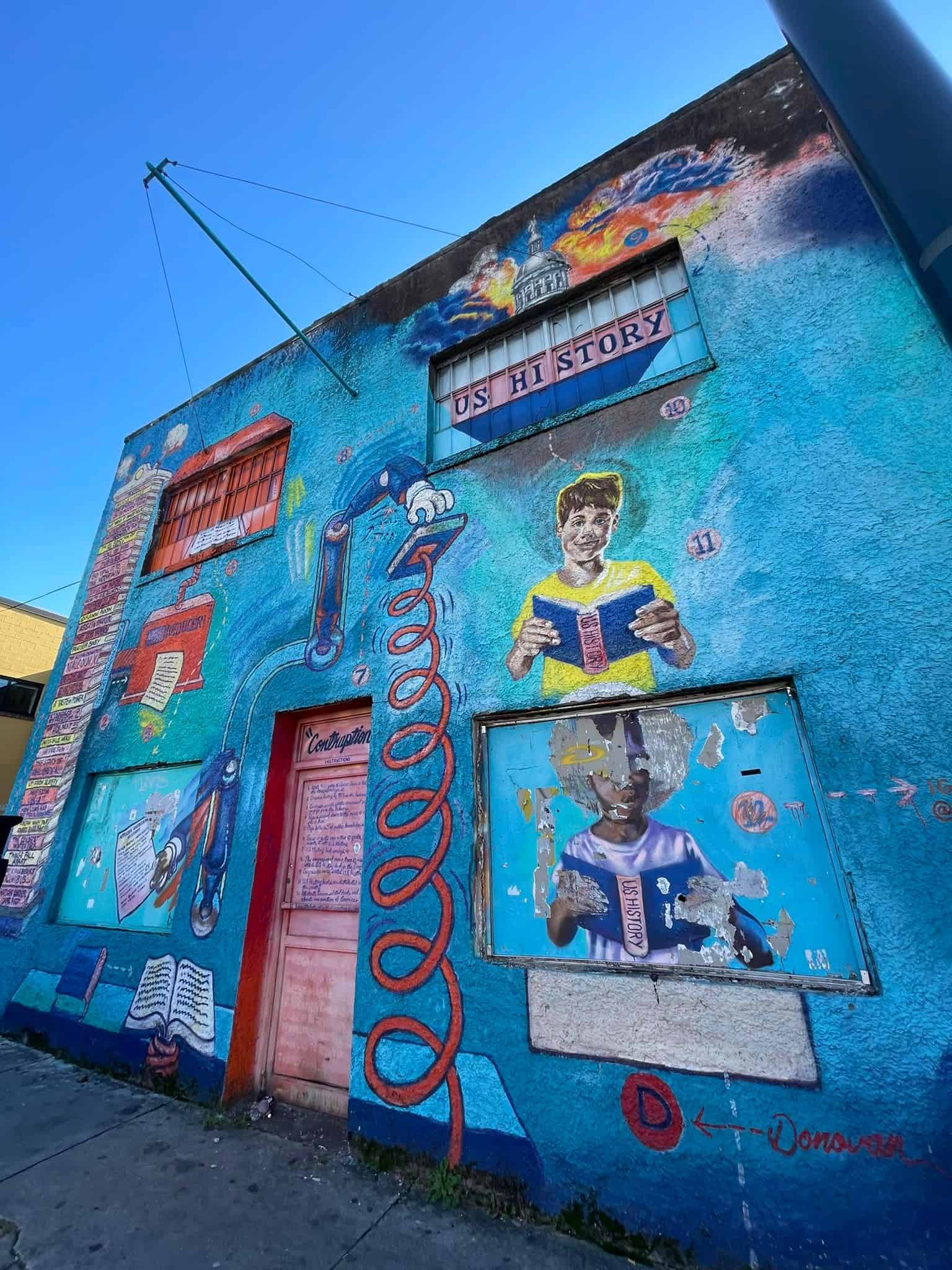 Atlanta Georgia is a wonderful destination for a weekend getaway in the USA, or as a stopping point on a road trip of the American south. It is far from being "just another" big city.
Atlanta has been a prominent city at the forefront of the black civil rights movement for decades. Various civil rights landmarks and museums can be found around the city.

For instance, in the old Fourth Ward, you can find the birthplace and childhood home of Martin Luther King, along with his final resting place and the place where he delivered his first sermon (Ebenezer Baptist Church). In Sweet Auburn, you can find a lot of very interesting and politically-motivated street art.

The APEX Museum (135 Auburn Ave NE) is a 1978 museum that showcases American history through a black perspective. It is one of several historical and cultural museums that can be found within the city's downtown and midtown districts.

A major draw of visiting Atlanta is the city's food culture. Here, you will find an abundance of southern and soul food restaurants.

There are arguably more eateries here than you would ever have a chance to visit in a lifetime. For something particularly special, head to Mary Mac's Tearoom, an Atlanta institution.

This 1945 establishment is the last of 16 tearooms that were found scattered around the city in the 1940s. At that time, women were not allowed to open restaurants.
So, founder Mary McKenzie found a loophole by opening up a tearoom that served southern food. You can find collard greens, fried chicken, hoppin' Johns, and all other local favourites, on the menu.
Is Atlanta Safe? The Statistics
Is Atlanta safe? Statistically speaking, Atlanta is more dangerous than a large number of other US cities.

This should encourage you to be mindful of the areas of Atlanta that you visit, particularly if you are planning on relocating here. Ultimately, it should not act as a deterrent that intimidates you out of visiting.
The Atlanta Police Department publishes weekly crime reports that provide insight into the current situation. Similarly, the FBI publishes annual crime reports that show statistics across various crime categories for all US cities across each state.
The latest FBI US safety report available was published in 2019. Unfortunately, both Atlanta's violent crime rate and property crime rates are almost twice the national average.

There were 157 homicides in Atlanta in 2020 – a 58.5% increase from the 99 reported in 2019.
Safest Neighborhoods in Atlanta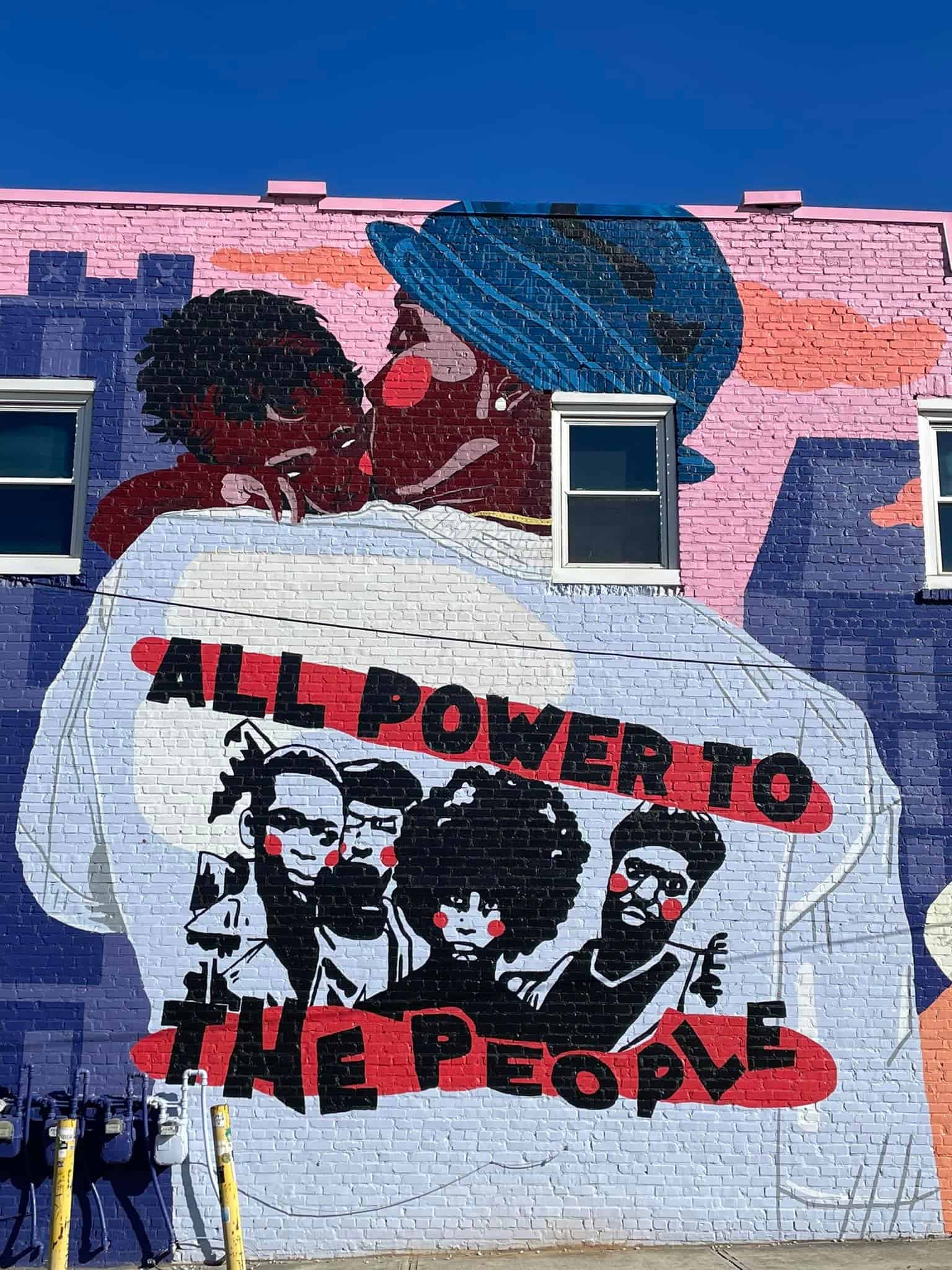 The safest neighborhoods in Atlanta are detailed below. A lot of these areas are considered as being very good places to live. Others boast a thriving cultural, artistic, restaurant, and nightlife scene.
Buckhead


Cabbagetown


Candler Park


East Atlanta


Edgewood


Fourth Ward


Grant Park


Inman Park


Little Five Points


Midtown


Morningside


Poncey – Highland


Sandy Springs


Sweet Auburn


Underwood Hills


Virginia Highland
Buckhead
Buckhead is an upscale neighbourhood in Northern Atlanta that encompasses Buckhead Heights, Buckhead Village, and Lenox, within its grasp. The well-heeled crowd that lives and hangs out here have won Buckhead the nickname of being the "Beverly Hills of the South".

Several excellent American and international restaurants can be found here. Mostly though, this is more of an area to live and work, than anywhere that offers any particular.

If you are looking to shop, Lenox Square and Phipps Plaza are two great malls in Buckhead. Department stores like Macy's, Bloomingdales, Neiman Marcus, and Saks Fifth Avenue can be found here. So too, can both high street and high-end brands.

Unfortunately, Lenox Square has been the site of a lot of shootings in recent years. Now, shoppers are required to go through airport-like security in order to enter the mall, and security scanners can be found on each floor.
This is daunting but shouldn't be a deterrent for visiting. Things are fine here most of the time.
Cabbage Town and Inman Park Area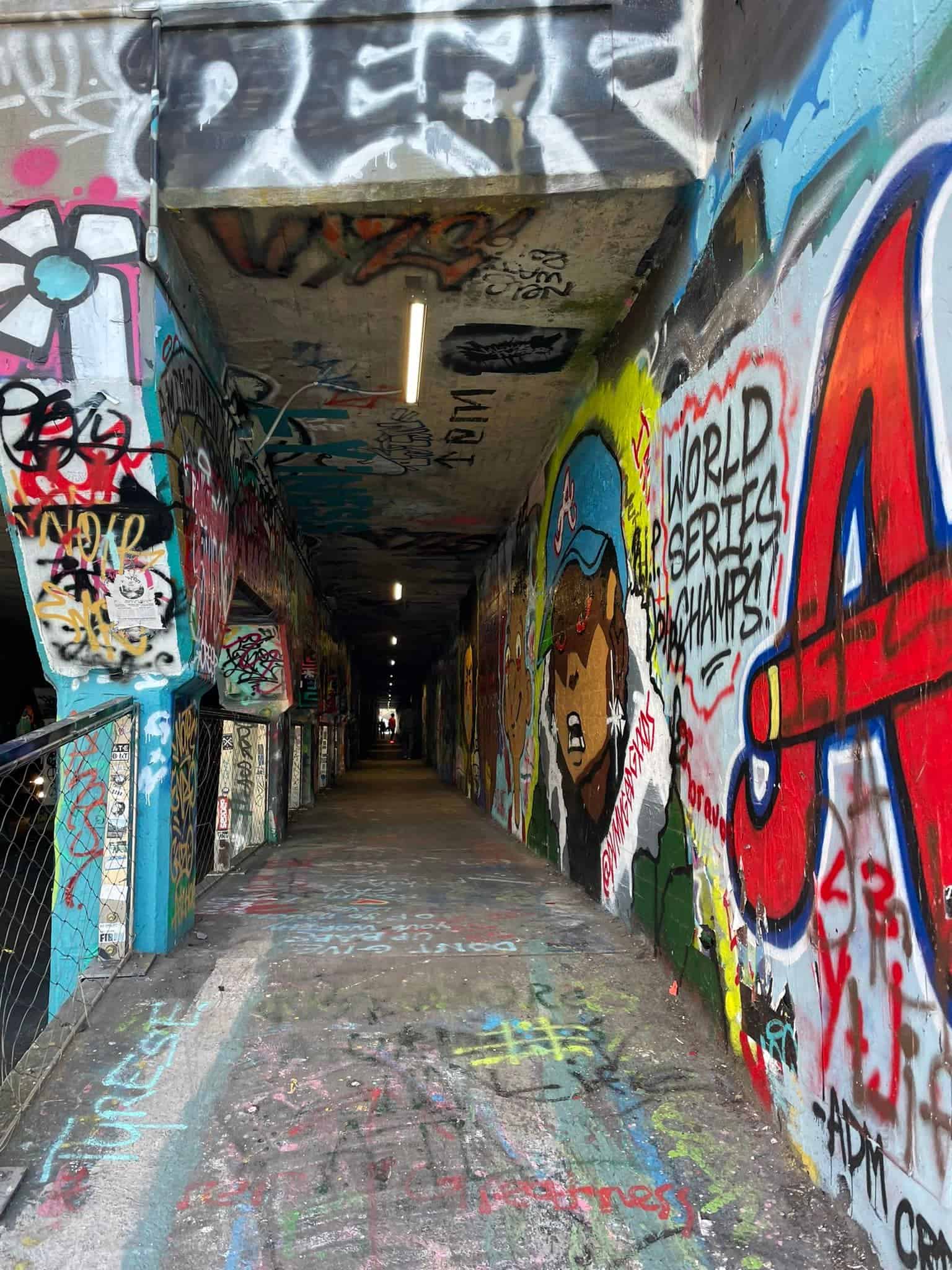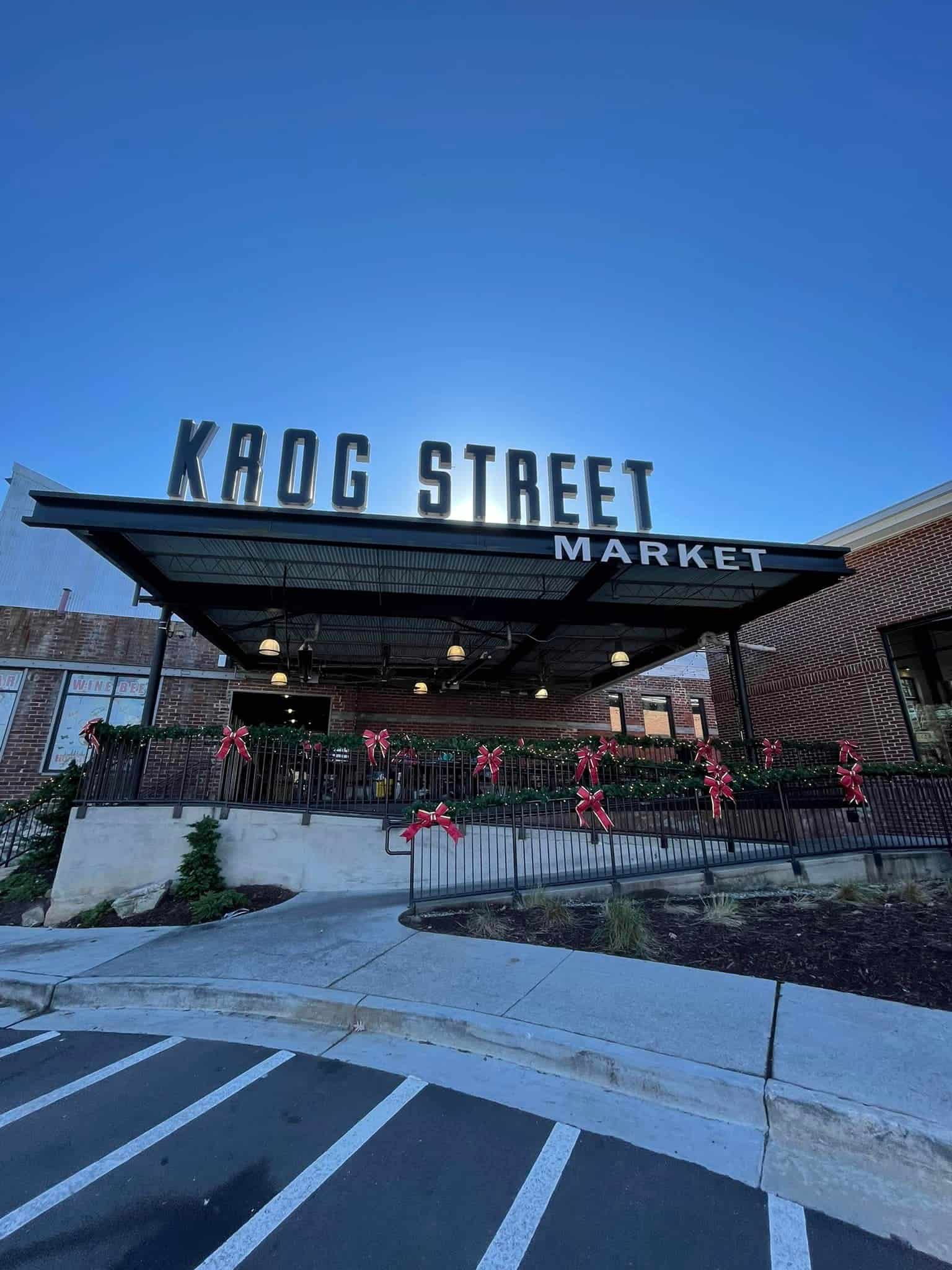 The Cabbage Town and Inman Park areas of central Atlanta are considered safe areas to live and explore during the day. Krog Street market is another excellent food hall that gives Ponce Street Market a run for its money.

The nine-acre space was described as being "one of the world's best food halls" by Travel and Leisure. There are approximately 20 restaurants here, exhibiting excellent dishes from across the world.

The space actually sits at an entry point to the Atlanta beltline. This is a 22 mile pedestrianized loop that runs around the city.

The route can be completed on foot, by bike, or by scooter. You can find free Atlanta scooters for rent at various points along the beltline and the city in general. It runs past outdoor art installations, interesting Atlanta street art, and an abundance of food and drinks spots.
Fourth Ward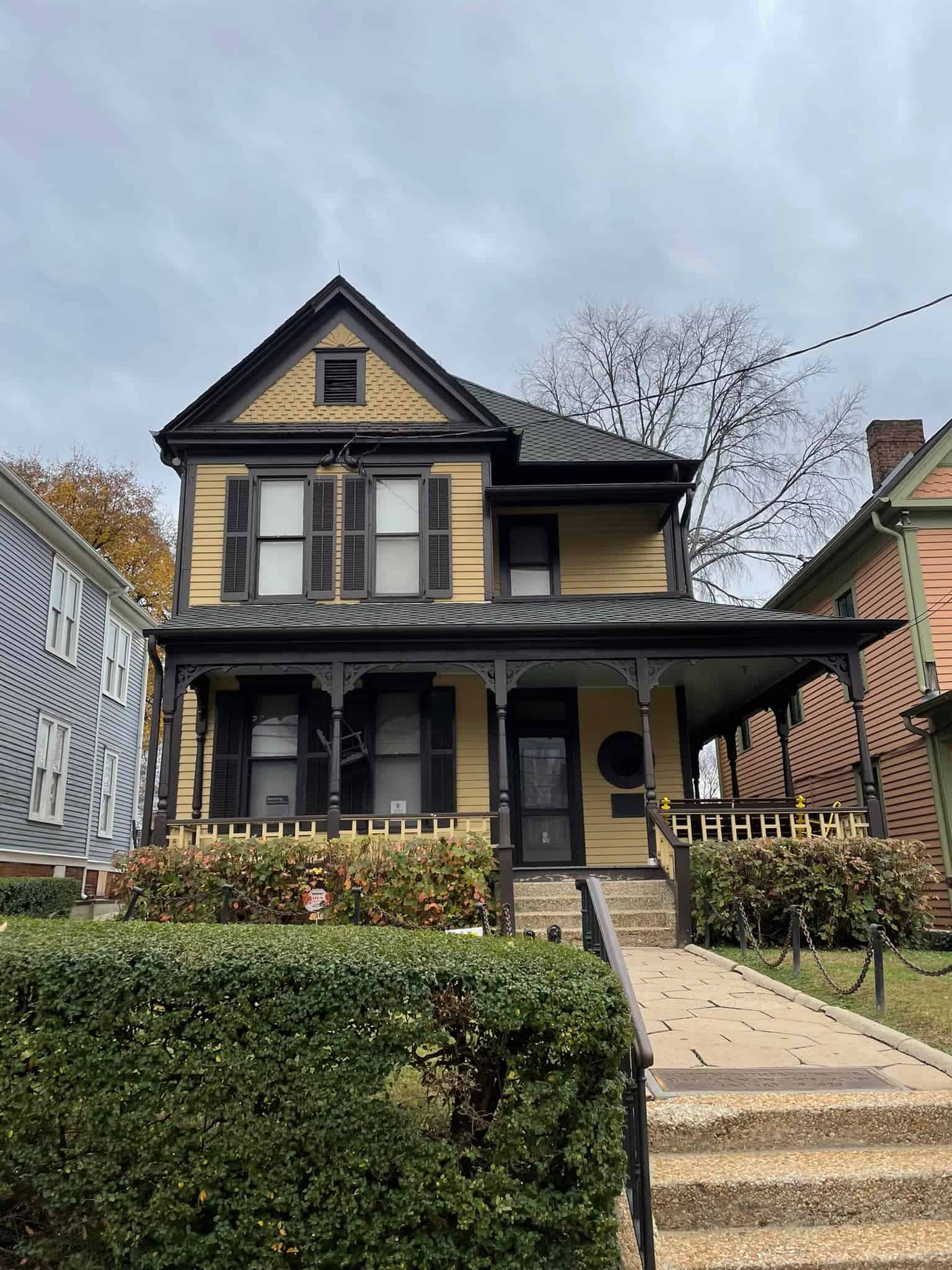 The Fourth Ward of Atlanta does have some somewhat sketchy areas. In general, you should not wander around at night or venture down dimly lit streets and alleyways.

That being said, the Old Fourth Ward is home to some of Atlanta's most important historic and cultural attractions. Stop by Martin Luther King's House and grave, and check out the district's old shotgun houses.
Grant Park
Grant Park is widely regarded as being one of the safest areas to live in Atlanta. The architecture here is particularly interesting, and the district's leafy streets are lined with grand Victorian mansions.
You will see a lot of dog walkers and locals jogging around the park itself. It's a pleasant place to have a stroll, although it doesn't quite have the same je ne sais quoi as Piedmont Park.
You may sometimes encounter some undesirable types that loiter around the park, so do be careful if walking alone or in the evenings. If you want to stop for a spot of brunch or lunch while you're in the area, head to Ziba's Bistro Grant Park Best Kept Secret (560 Boulevard SE Atlanta).
Little Five Points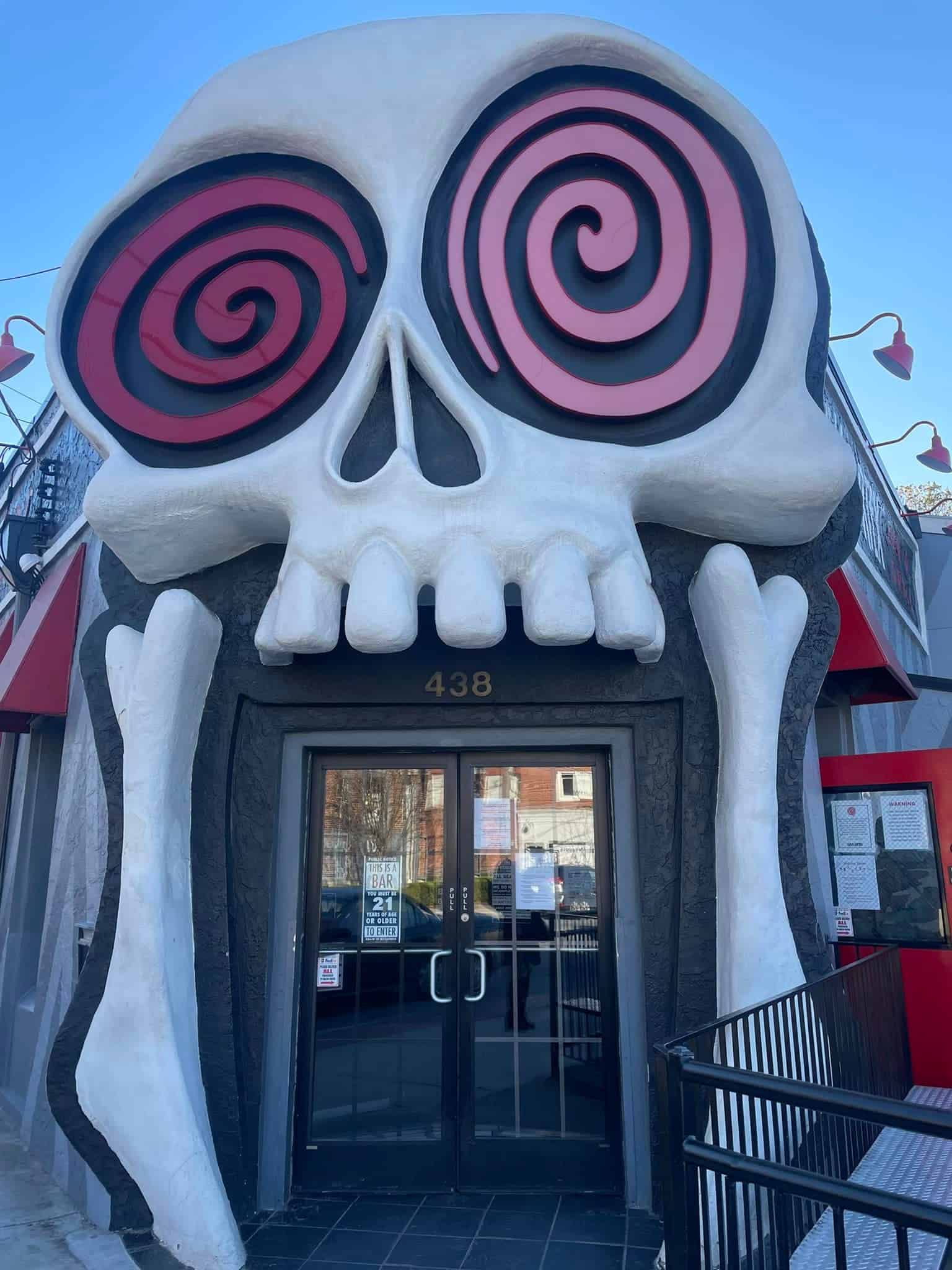 Little Five Points is to Atlanta what Haight Ashbury is to San Francisco. This is the city's eclectic, alternative district.

The quaint stores here sell all manner of weird and wonderful things. Think tarot cards, homemade homeopathic products, vinyl records, and vintage clothing.
If you want to shop for one-of-a-kind apparel items, check out Junkman's Daughter (464 Moreland Ave NE Atlanta) and Psycho Sisters (428 Moreland Ave NE).

Food-wise, you will find a number of eateries here that are true Atlanta institutions. Vortex (438 Moreland Ave NE) is home to some of the best burgers in ATL and boasts an ever-changing menu of weird and wonderful hamburger concoctions.

The walls and ceilings of their obscure interiors are decorated with priceless items of old Americana. An alternative choice?

Check out Savage Pizza at 484 Moreland Avenue. The eatery boasts a seemingly infinite number of pizza options, all served up in a comic superhero-themed hang-out.
Midtown and Downtown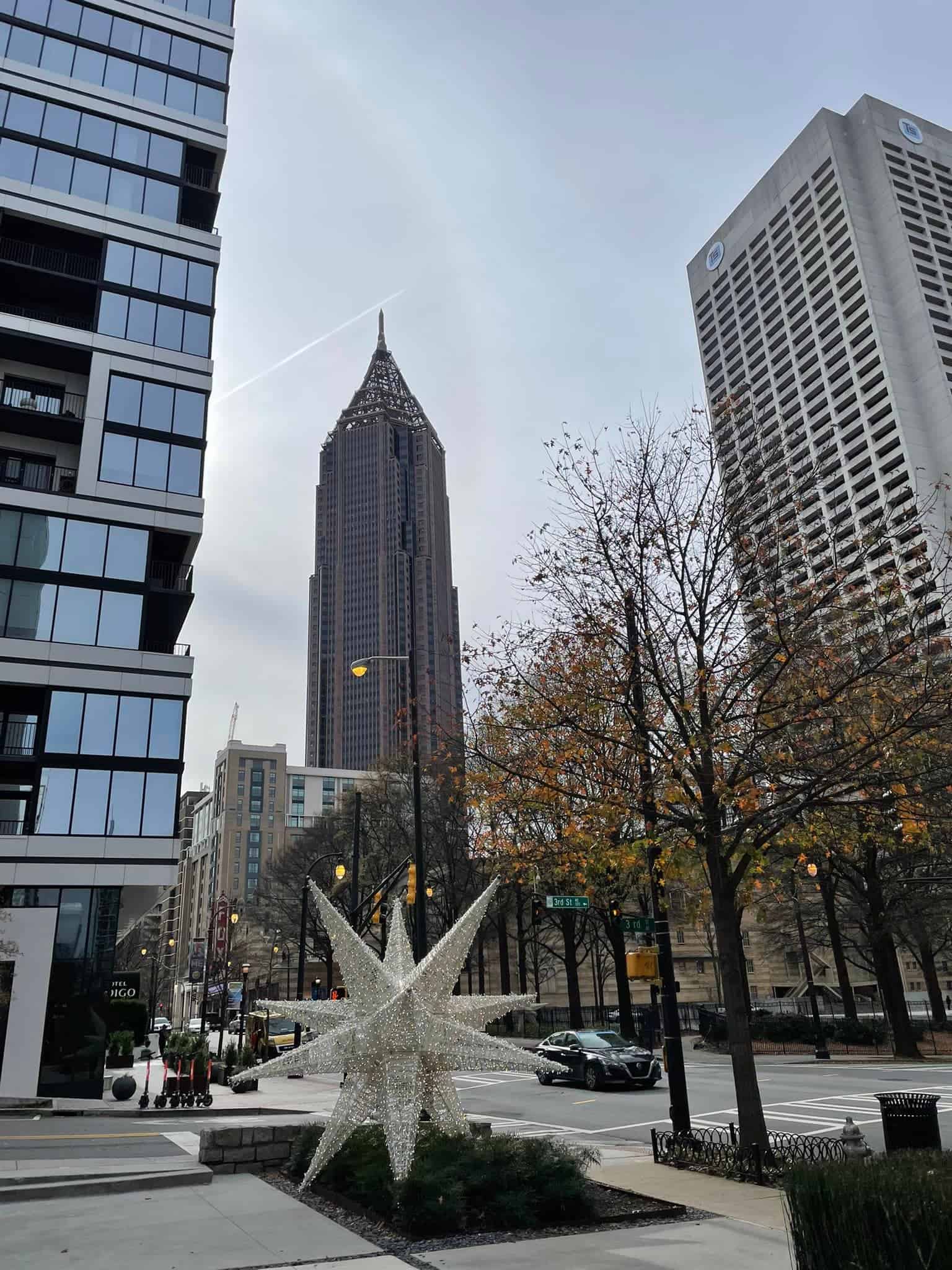 Midtown and Downtown Atlanta boast a few interesting things to see and do, though this is mostly the city's central business district. After the office workers leave the city centre in the early evening, you don't really see a lot of people around.

Piedmont Park is a nice place to spend an afternoon. This is the city's answer to Central Park, and here you have a wonderful contrast between the backdrop of the built-up Atlanta skyline and the peaceful lake.

Similarly, the Atlanta Botanical Gardens are nice to see, particularly in the winter months when the trees and floral displays are illuminated with festive lights. There is no disputing that Atlanta does have a big crime and homelessness problem.

A lot of city parks that may look like appealing places to walk when you check out your map are actually occupied by large homeless communities living in tents. Midtown and Downtown Atlanta are safe during the day.

However, you should be careful walking around in the evenings and at night when the streets are somewhat deserted.
Poncey-Highland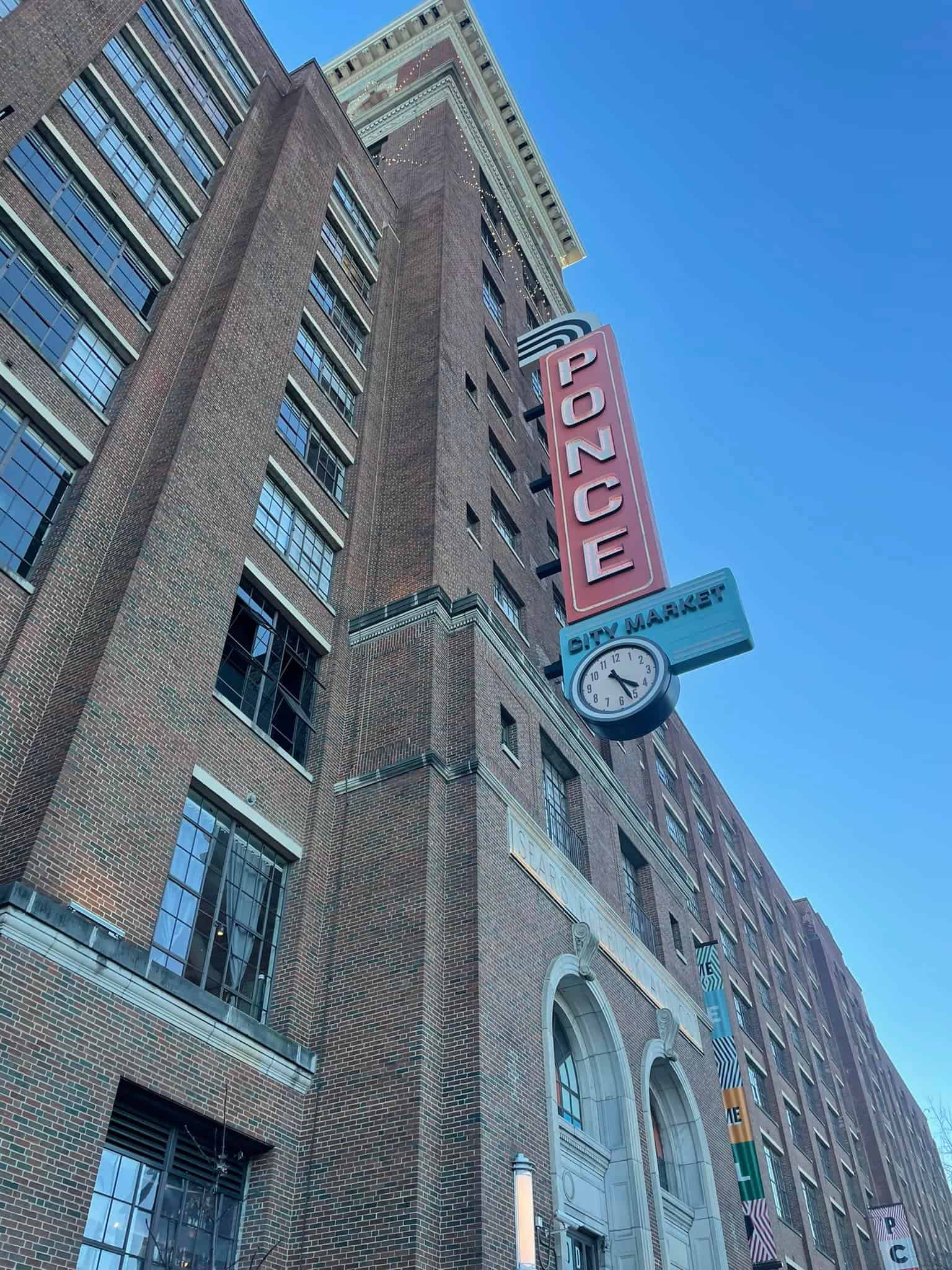 Poncey-Highland is a vibrant central Atlanta neighborhood that is situated 2 miles north of downtown. There are a plethora of excellent restaurants and stores here.
But arguably the main draw is the Ponce Street Market. This multi-story food hall is housed inside an old, converted Sears building and is home to more than 35 independent food vendors.
Some of the stalls here are widely regarded as being some of the best eateries in the city, and have been featured in various prestigious magazines. Whether you fancy tucking into Indian food, Mediterranean, Vietnamese, or any other manner of international dishes, you will find what you're looking for here.
Attraction-wise, Poncey-Highland is also home to the Jimmy Carter Presidential Library and Museum. The site contains a replica of the oval office and traces the story of the Carter presidency.
Nearby Plaza Theater (1049 Ponce De Leon Avenue NE) is the oldest operating movie theater in Atlanta (1939). It is a great place to spend an evening watching classic movies.
Dangerous Neighborhoods in Atlanta
Is Atlanta safe? Yes if you avoid neighborhoods that are known to be dangerous.
These areas do not have anything that tourists would want to see anyway and are predominantly residential. You are not likely to just accidentally walk into these areas while exploring downtown or midtown.

Regardless, it is worth knowing which Atlanta neighborhoods are considered safe and which are decidedly not. Atlanta is not really the type of city where you can just walk and walk for hours with assured safety.
Adair Park


Adams Park


Adamsville


Center Hill


English Avenue


East Atlanta Village


Lakewood Heights


Mechanicsville


Oakland City


Vine City


Southeast Atlanta
Advice for Keeping Safe in Atlanta
There are a lot of common-sense practices that you should follow to keep safe in Atlanta. These are good measures wherever you travel.
Keep your valuables safe and out of view
Wherever you travel, it is always a good idea to keep your valuables out of sight and to try not to look like a typical tourist. That means no expensive cameras around your neck, and not walking around with expensive jewelry or electronics in hand.
One good way to protect your electronics and valuables is to purchase a Pacsafe theft-proof backpack. These secure luggage items are available in an array of sizes and are both theft and slash-proof.
They are a little more expensive than a regular backpack but are well worth the investment. A selection of recommended Pacsafe items is detailed below.
Opt for a guided Atlanta tour
Exploring a new city can be daunting, particularly if you are traveling to a city like Atlanta that has a less-than-perfect reputation. Opting to do a walking tour is a good way to get your bearings in a new place.

Exploring with a local is a way to delve deeper into the city. You will discover areas and hangouts that you would have likely never stumbled across alone, as well as gain a better understanding of the history and politics of the various areas.

Exploring with a local guide also means that you have a local on hand to ask for recommendations on the best places to eat, grab a coffee, etc. A selection of reputable Atlanta tours is presented below for your consideration.
Purchase comprehensive travel insurance
It is imperative that you purchase comprehensive travel insurance before your trip if you are visiting Atlanta from outside the USA. Always read the small print and compare and contrast a few different policies before making a final purchase.

Travel insurance comparison websites let you know what different packages are available for a specific price. At the very least, you should purchase a policy that covers you for up to $1 million worth of medical cover.

Consider purchasing a policy with added extras. For instance, a policy that covers you for loss of luggage, repatriation, and any sporting/hiking activities that you are likely to participate in while in Georgia.
Don't walk around alone at night
You should never walk alone at night anywhere in Atlanta. Crime and shootings are not unheard of, even in "safe" neighborhoods like Buckhead. If you can, opt to take an Uber or Lyft if you are traveling at night.
Don´t arrive at night
Arriving at any new destination at night makes everything more daunting. Streets and neighbourhoods look completely different under the cover of darkness and dragging a suitcase through an area that you don´t know is far from ideal.
Try to arrive in Atlanta during the day. This is particularly important if you are arriving in the city via public transport.
The Greyhound bus station is in a less-than-perfect neighborhood. Panhandlers often wander around the waiting areas and rough sleepers set up camp outside.
So, say for instance you are taking a bus from Washington DC to Atlanta, check the arrival times to make sure that you don´t reach Atlanta after dark. You don´t really want to wander around outside of the Atlanta Greyhound station so take an Uber directly to where you are staying.
Be aware of your surroundings
Always be aware of your surroundings when walking in Atlanta, whether it's day or night. In most cities, it does not matter if you accidentally get lost and wander into a different neighborhood.

In Atlanta, doing so can be very dangerous. Buy a local sim during your stay in the USA if you can. Ensure that you always have access to an offline map like Maps Me or Google Maps.

Watch what is going on around you and don't keep your head buried in your phone, or walk around oblivious with your headphones in. It is not uncommon to be approached by strangers here. Don't engage and politely move on.
Is Atlanta Safe to Visit?
Atlanta is a more dangerous than average US city. Overall, crime rates were down between 2019 and 2020.

However, homicides have risen in the area year on year. All of this is worth being aware of, particularly if you are planning to move to Atlanta.
If that is the case, you need to thoroughly research the different neighborhoods that appeal to you, and visit them both during the day and night before making a decision. In all, life goes on as normal in Atlanta most of the time.
You should absolutely be aware of the heightened risks here. But they certainly should not be a deterrent to visiting or moving to the Georgia capital.
---