How many days in Athens? If you are planning a trip to Greece, one major dilemma may be deciding how long to spend in Athens.
Honestly? It depends a lot on you, your personal interests and your travel style.
Athens is one of the oldest cities in the world and it has a fascinating and long history dating back over 3,400 years. Various civilisations have invaded and conquered these lands over the millennia. Each has left a mark on the architecture, gastronomy, and culture of Athens today.
How Many Days in Athens Do You Need?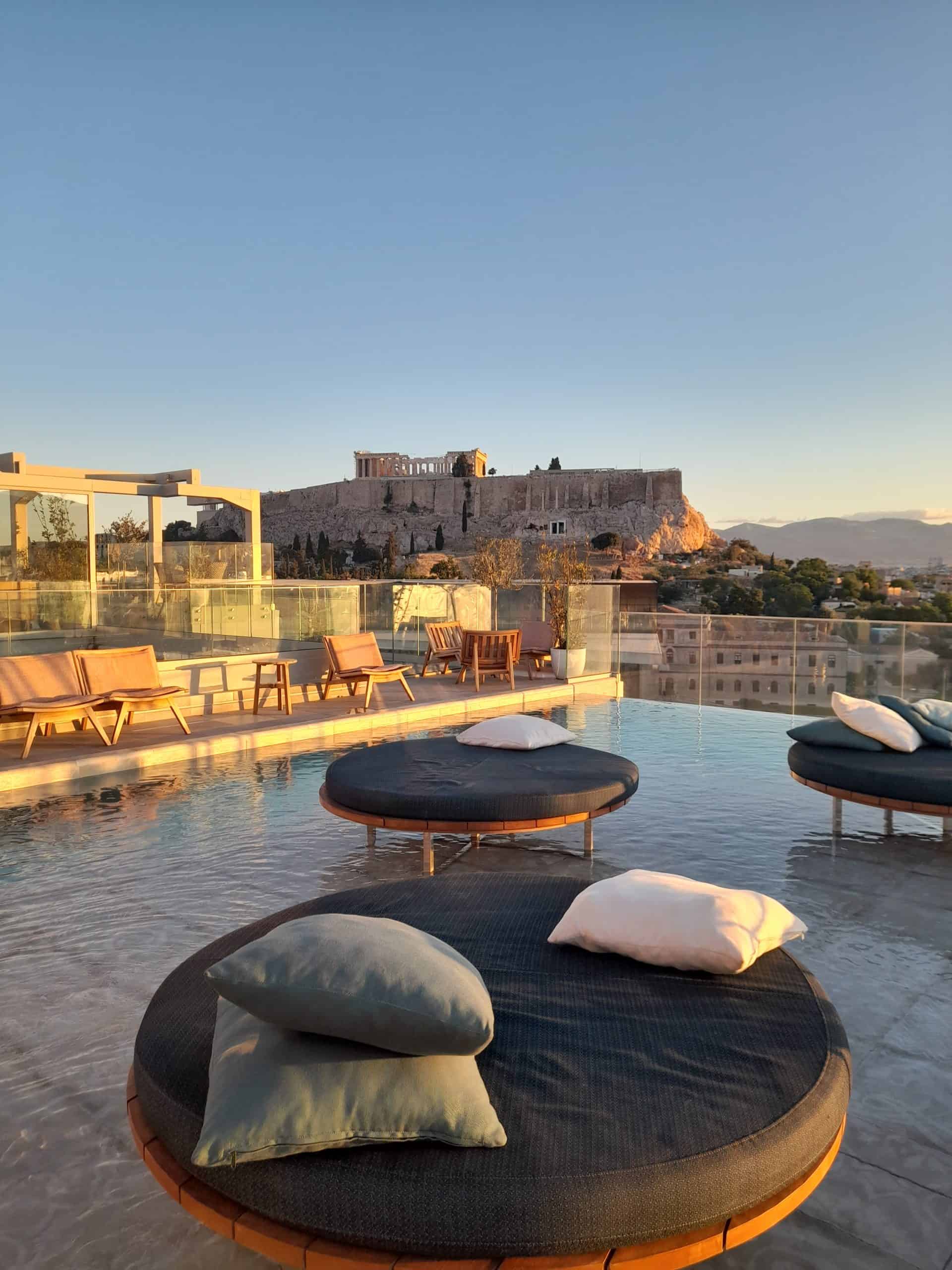 You could easily spend several weeks in Athens. You would still be constantly discovering new districts, new restaurants and food dishes, etc. That being said, realistically, not everyone has that amount of time to dedicate here.
If you have 2-3 weeks of annual vacation that you are hoping to spend in Greece, you likely want to start in Athens and then head onwards to the islands. Athens is a major gateway into Greece but it certainly isn't the most beautiful destination.
So with that considered, how many days in Athens do you need? For a first-time trip, 2-3 days in Athens is a good amount of time. This allows you to cover the main districts and historical sites.
If you like to travel and explore at a slower pace, you have a huge interest in history and archaeological sites, and/or, time is no real object to you, then you certainly won't get bored spending 5-7 days in Athens either. The Greek capital is bursting at the seams with museums, walking routes, and culture.
Recommended Athens Tours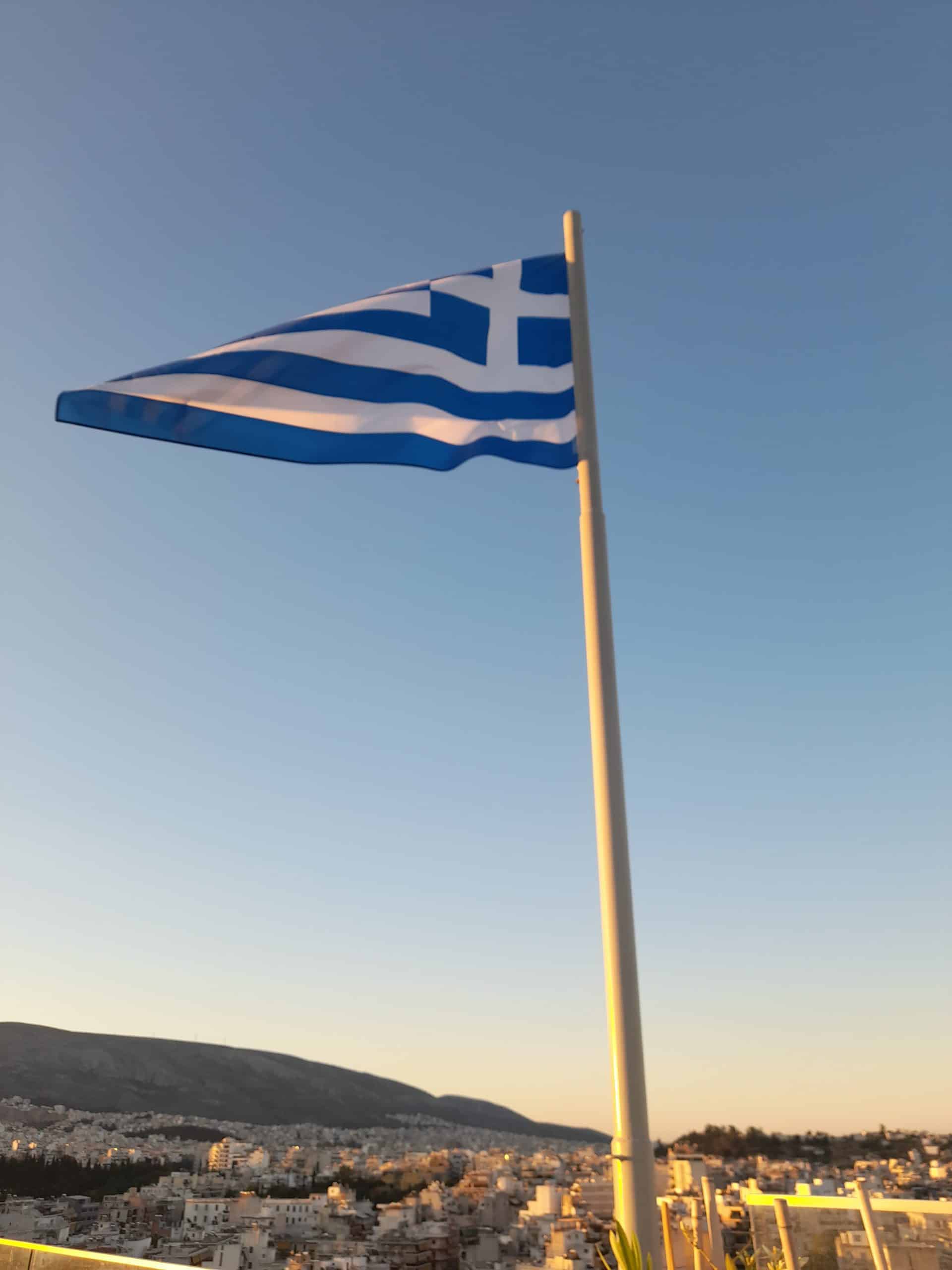 If you don't have much time to spend in Athens, you likely want to make the most out of the time that you do have. Of course, it is easy to do this independently.
Some suggestions are provided below. Simply think about the sites that interest you the most and work from there to form a plan.
That being said, sometimes exploring with a local expert can be preferable. It helps you learn more about the city's history and gastronomy with someone who has spent their entire lives living there.
It also reduces the chance of getting lost or not making the best use of your time! There are several tours that you may want to consider in Athens that cater to people of different interests.
For instance, you could do a street art tour, an Athens foodie tour, etc. A few reputable tours are detailed below for your consideration.
Recommended Athens tours and trips
Things to do in Athens with One Day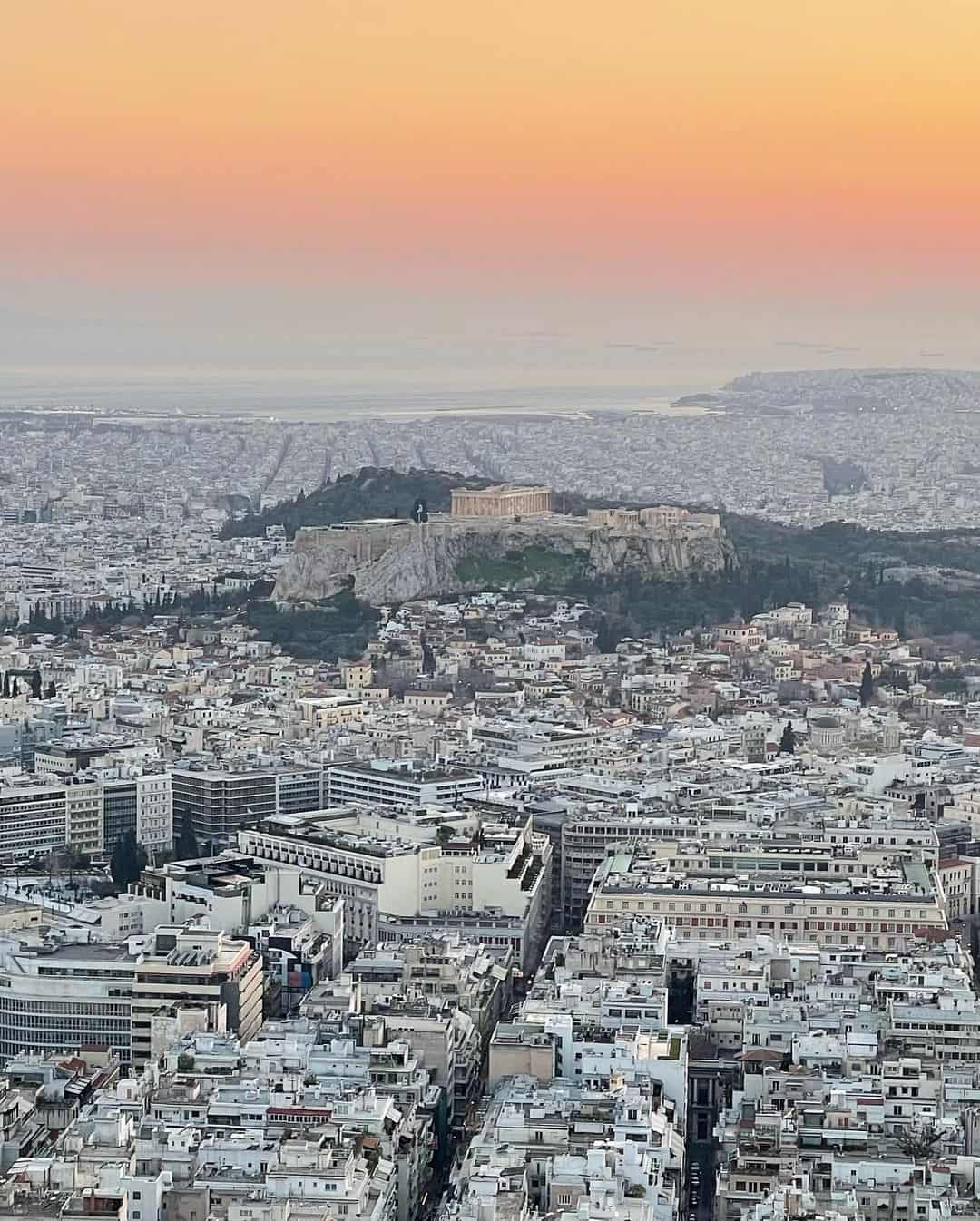 Is one day in Athens enough? Honestly, it is not ideal.
That doesn't really give you much time to scratch beneath the surface and uncover the charm of Athens and its various districts. However, it's understandable that if you are just stopping by briefly on a Greek island-hopping adventure, you might not have much time to dedicate to the Greek capital.
Truthfully, one day in Athens is enough to at least get a feel for the city and visit the most important historical sites and museums. One thing that you absolutely should not miss is the opportunity to visit the Acropolis.
Sure, you've seen it time and again in travel literature, postcards, virtually every news coverage of Athens, and on Instagram. But nothing could ever beat seeing the Parthenon up close.
Construction on the Parthenon started in the year 447 BC. This impressive colonnaded structure was built for spiritual purposes: for the worship of Goddess Athena.
The viewpoints over the city from up here are unparalleled. If you can, come early in the morning to see it without the crowds. Buy your ticket online in advance to save time queuing upon arrival.
What to Do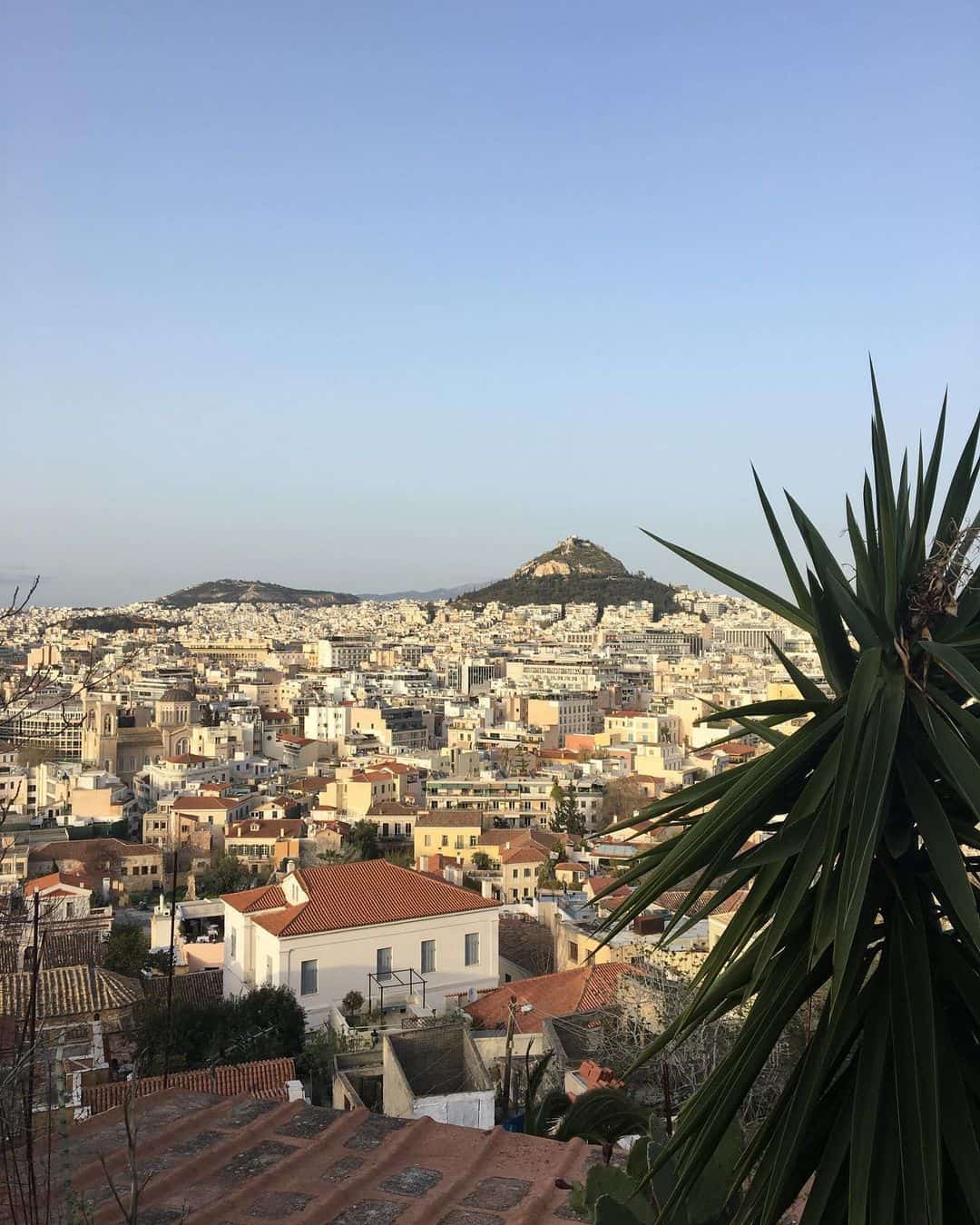 If you are very limited on time and just have a few hours to spend in Athens on a layover, then rest assured, it is easy to get from Athens airport to the Acropolis. Simply take the metro to Monastiraki Square and then change lines to ride the train one stop to the Acropolis metro station.
Visiting the New Acropolis Museum helps you put the site in more context. From there, spend the afternoon exploring old Plaka, have lunch in a traditional taverna, and visit the Ancient Agora with its phenomenal Temple of Hephaestus and Stoa of Attalos.
Spending 2-3 Days in Athens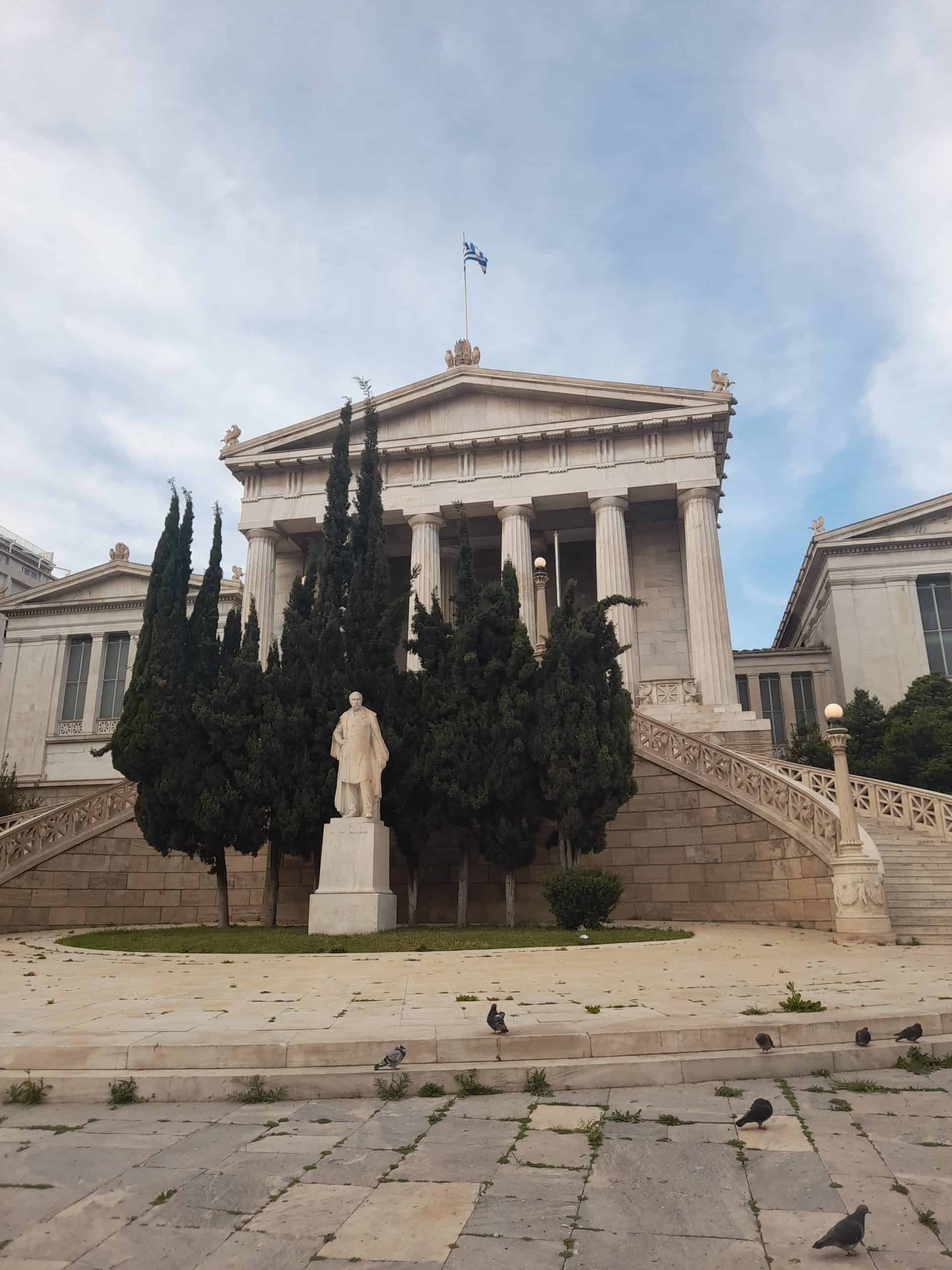 A two or three day Athens itinerary is a nice amount of time for a first visit. You can see all of the city's most important sites and you can do so without hurrying from A to B.
An Athens city pass is a worthwhile investment for spending a couple of days here. It works out cheaper than buying individual attraction tickets and includes admission to several notable sites including the Acropolis, the Roman Agora, the Temple of Olympian Zeus, etc.
What to Do
Most of Athens' main historical attractions and ruins are concentrated around the Plaka area. While you're here, be sure to make time to visit the unique little district of Anafiotika.
This neighbourhood sits on the slopes of the Acropolis, tucked away from view. It remains unknown to most tourists and can only be reached by venturing down the winding side streets that lead up from Plaka.
The houses and churches here are more reminiscent of something you would see in the Cyclades. In other words, they are whitewashed with blue roofs, fixtures, and fittings.
The early residents moved here from the Cycladic island of Anafi and built their homes in a style characteristic of their island. Many of the people that live here today are descendants of the initial residents.
Psyri is another interesting central district that is worthy of an afternoon's exploration. Head to one of the bakeries at Iroon Square and watch how the infamous Greek "bougatsa" pastries are made.
Try traditional Greek coffee in one of the many quirky coffee shops in the area. Little Kook is particularly special.
This eccentric themed spot changes its theme constantly throughout the year. Expect larger-than-life decorations and photo opportunities galore.
Psyri is also home to some of the best street art in Athens. If this is something that particularly interests you, it's also worth checking out the graffiti in nearby Exarchia.
Spending 4-5 Days in Athens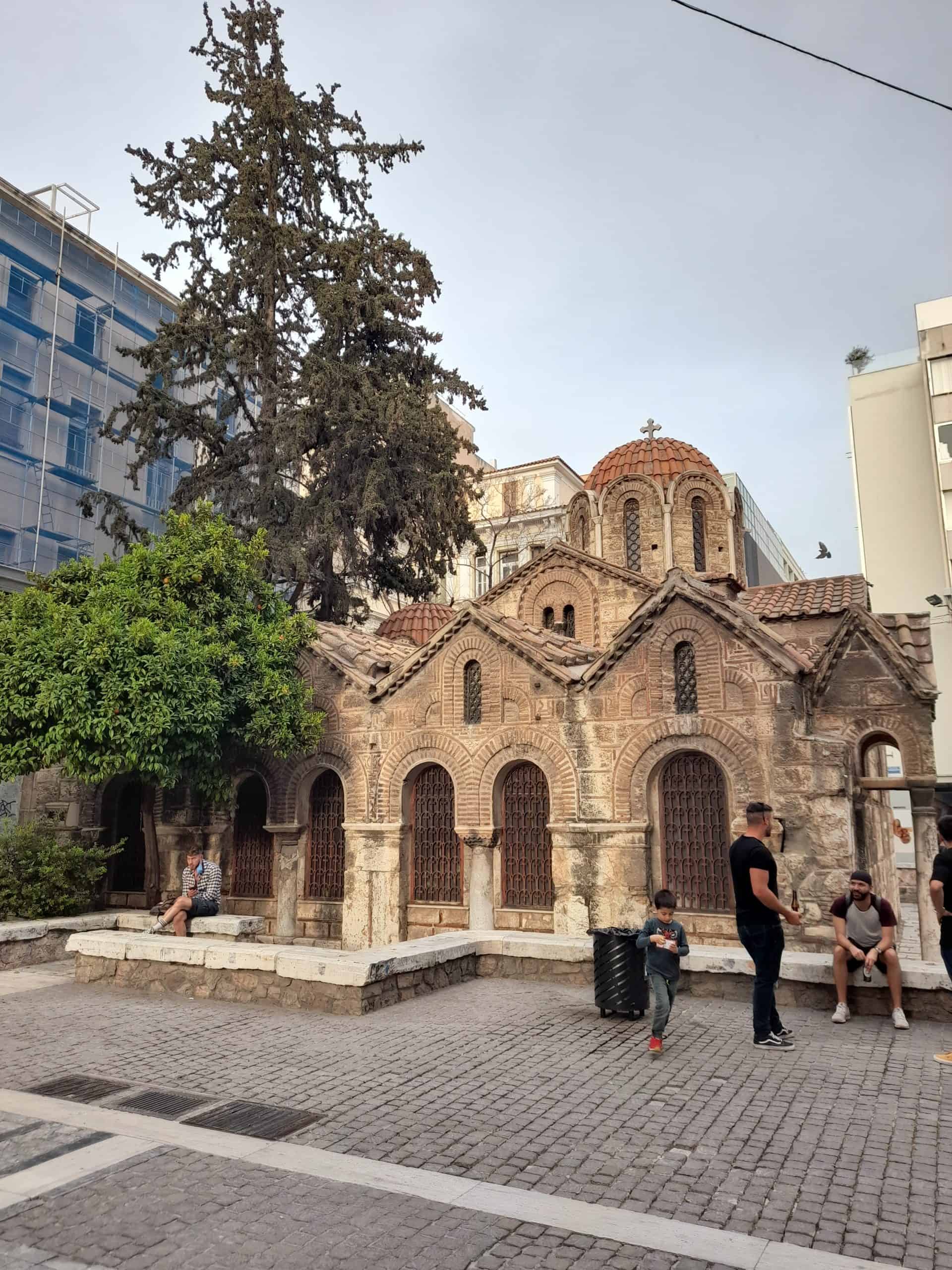 If you have longer to spend in Athens, to the tune of 4-5 days or possibly more, there is still plenty to see and do. Within the city itself, don't underestimate how enjoyable it is to simply be an urban explorer and see the city's various districts in depth.
One of the highlights of hanging out in Athens is not found in simply seeing the historic sites. Instead, it lies in the various Athenian neighborhoods, each with their own personalities and each like little villages in themselves.
Check out the various rock bars, thrift stores, and alternative Athens nightlife scene in Exarchia, meander through the art galleries and coffee shops of quirky Koukaki and check out international markets in Kypseli.
If you want to experience a "true Athenian" neighbourhood that still has lots of charm, check out Pagrati and the Mets. These areas are still very central – tucked away just behind the Panathenaic stadium.
They are not touristic but they are some of the best places to spend a Friday or Saturday night in Athens. In Pagrati, stop by the retro themed Superfly cafe for a few beers before hanging out in Varnava Square with the locals.
If you like Jazz and Blues music, you can catch live performances from Greek and international artists at Half Note Jazz club in the leafy Mets district. Of course, with 4-5 days in Athens, you can also explore the wider region of Attica and Southern Greece.
Spend a day relaxing on the beaches of upscale Vouliagmeni, Glyfada, and Vari. There are plenty of day trips that you can do from Athens, including to nearby islands in the Saronic gulf.
The islands of Hydra, Poros, and Spetses are particularly beautiful. It is better to stay overnight if you can, though you can reach all of them by ferry from Piraeus in just a few hours.
So How Many Days in Athens Greece Do You Need?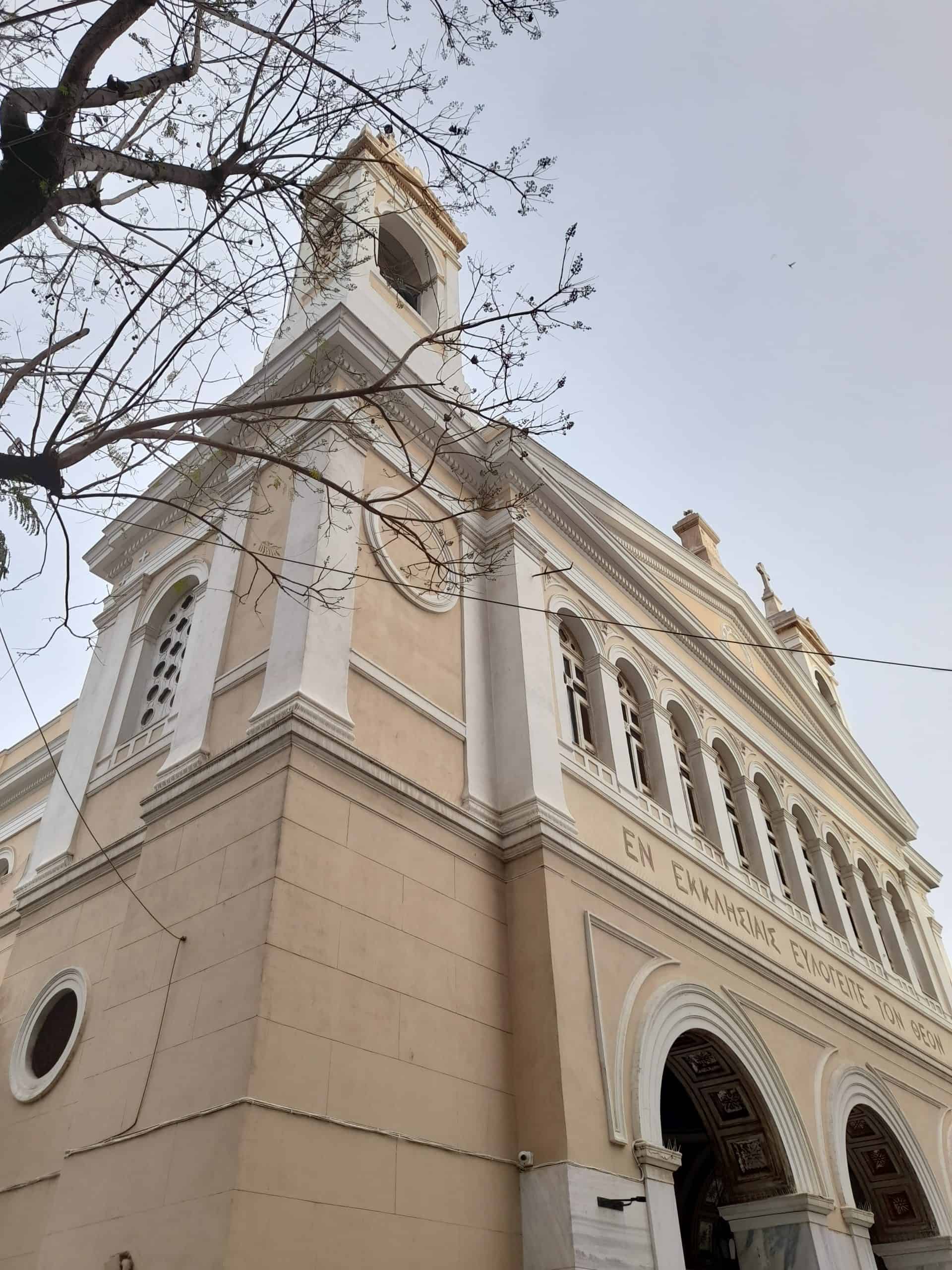 Are you still concerned about how many days in Athens you need? Drop a comment below and I'll get back to you ASAP.
Wishing you safe and plentiful travels, always! Geia sou,
Melissa, High Heels & a Backpack xo
---