Getting from Athens Airport to the Acropolis is easy. You can do the journey in less than an hour and you have a couple of different transport options available to you for making the journey.
There is a distance of just 27km between downtown Athens and the Acropolis and Athens Eleftherios Venizelos International Airport (ATH). You can make the journey by private transfer, taxi, bus, or metro, depending on your personal preferences.
The ease of getting from Athens Airport to the Acropolis and the short travel time is excellent news if you want to see one have a few hours layover in Athens but you want to carve time to see one of the world's most important historical sites.
This article has been written by a British Travel Writer that has been based in Athens since 2017 and has made this journey multiple times. Rest assured, you are in good hands here.
How to get from Athens Airport to the Acropolis in 2023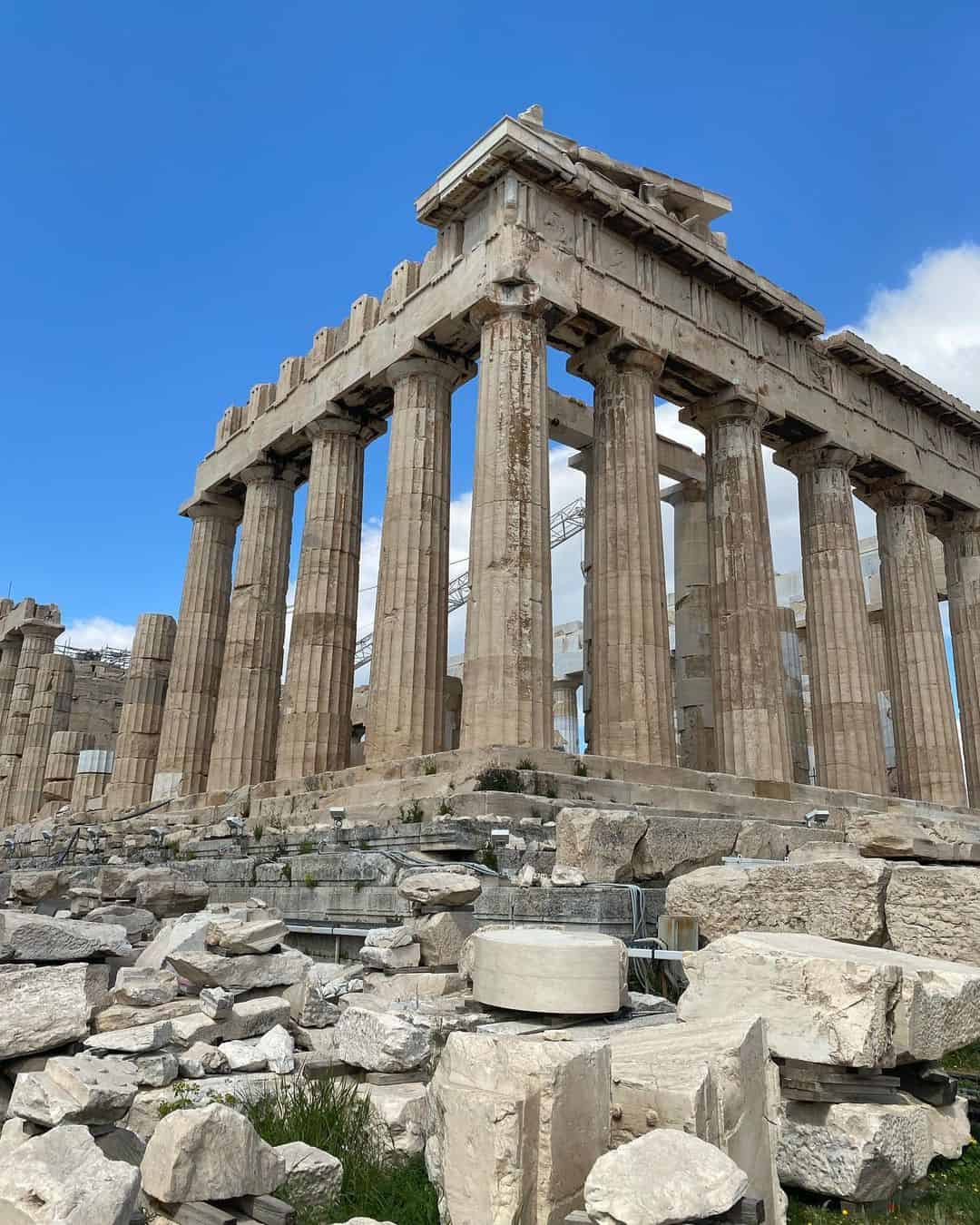 Assuming that you are short on time, the best way to get from Athens Airport to the Acropolis would be to prebook an Athens Airport Transfer.
This way, you know that you have someone waiting for you at the airport on your arrival and you don't have to waste time taking multiple metros and buses or waiting for a taxi at the airport taxi ranks. Although there are excellent metro and bus links to downtown Athens, none of them offer a direct connection to the Acropolis.
You need to first take a bus/metro to Syntagma Square and then switch lines or walk for 20 minutes. This cuts into your day in Athens if you are short on time.
Still, since Athens airport transfers cost around €55 each way, it is not the most economical option unless there are a few of you travelling together. You may find that you prefer to take an airport transfer one way, and then if you are heading back to the airport, you can take the metro back.
Alternatively, if you are on a budget and looking for an option that is both affordable and convenient, take the metro to Syntagma station and then change lines for the Acropolis. A one-way Athens Airport and city ticket costs €10 and a return is €18 with concessions available for elderly travellers and students.
The X95 bus is even cheaper, at €6 each way. However, traffic in and around Athens can be horrendous, particularly at rush hour and in the evenings.
Plus, the bus does not stop near the Acropolis. So, you have to take the bus to Syntagma Square and then either continue on foot or change to a metro train.
Getting from Athens Airport to the Acropolis in 2023
Okay. So we've looked at the different ways that you can get from Athens Airport to the Acropolis and given you some indication as to which option is the best.
But ultimately it all comes down to personal preference. Only you yourself know your flight schedule and what is most important to you when balancing money/time.
In this section, we will look at the various options. You can find step-by-step guidance for taking airport transfers, cabs, metros, and buses from Athens International Airport.
Take a metro from Athens Airport to the Acropolis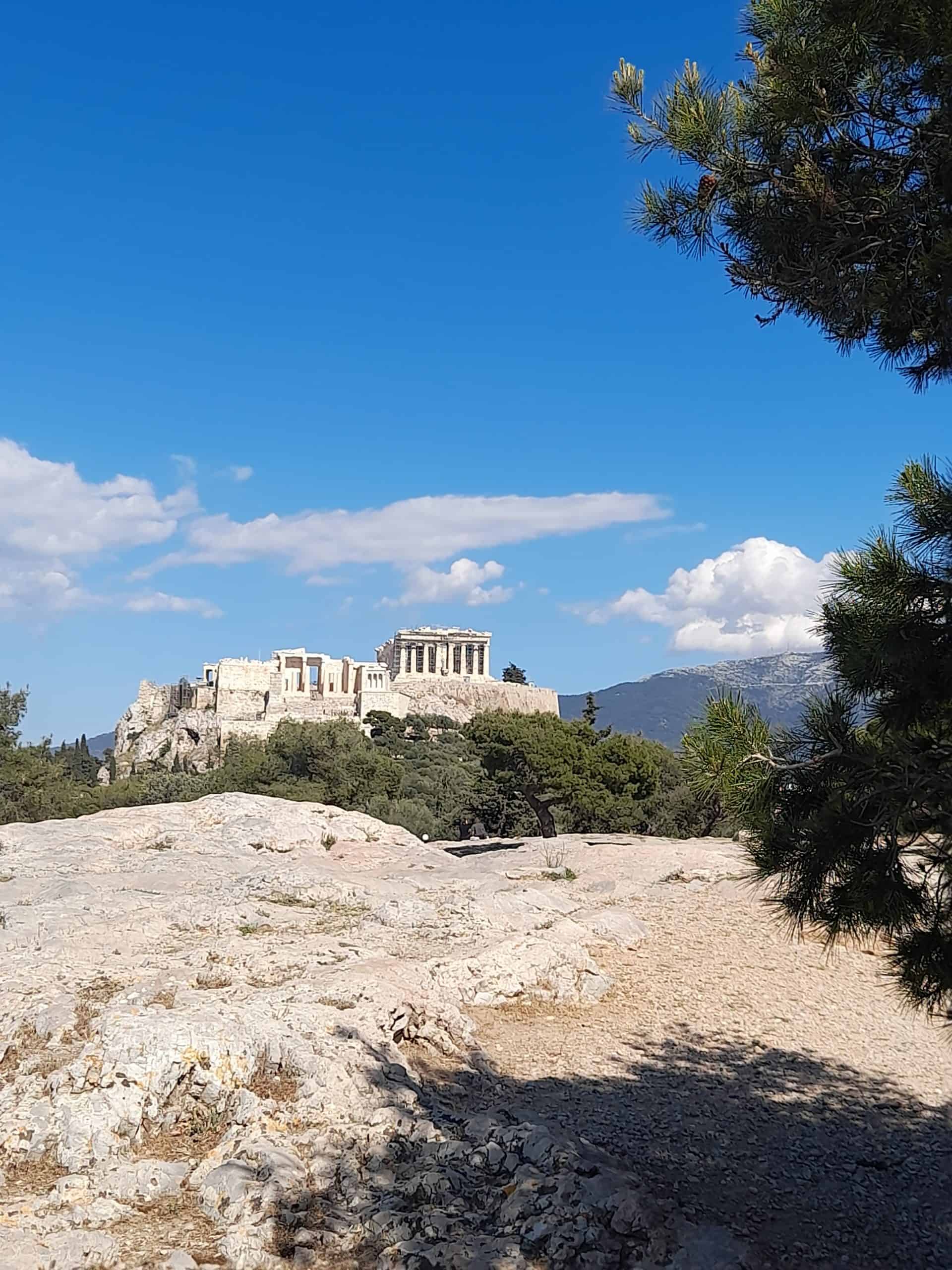 One good option, if you're not in a hurry, is to take the metro from the airport to the Acropolis. There is not one direct route that runs all the way to the Acropolis site so this option does require a change.
You can purchase an Athens city and airport ticket for €10. If you are just visiting the Acropolis while you're on a layover and you plan on coming straight back to the airport, you can buy a return ticket for €18
Meanwhile, if you're going to be sticking around a little longer, you can buy a three-day tourist ticket for €22. This includes unlimited travel around Athens and its vicinity for several days, in addition to the return journey to the airport. 
Purchasing Metro Tickets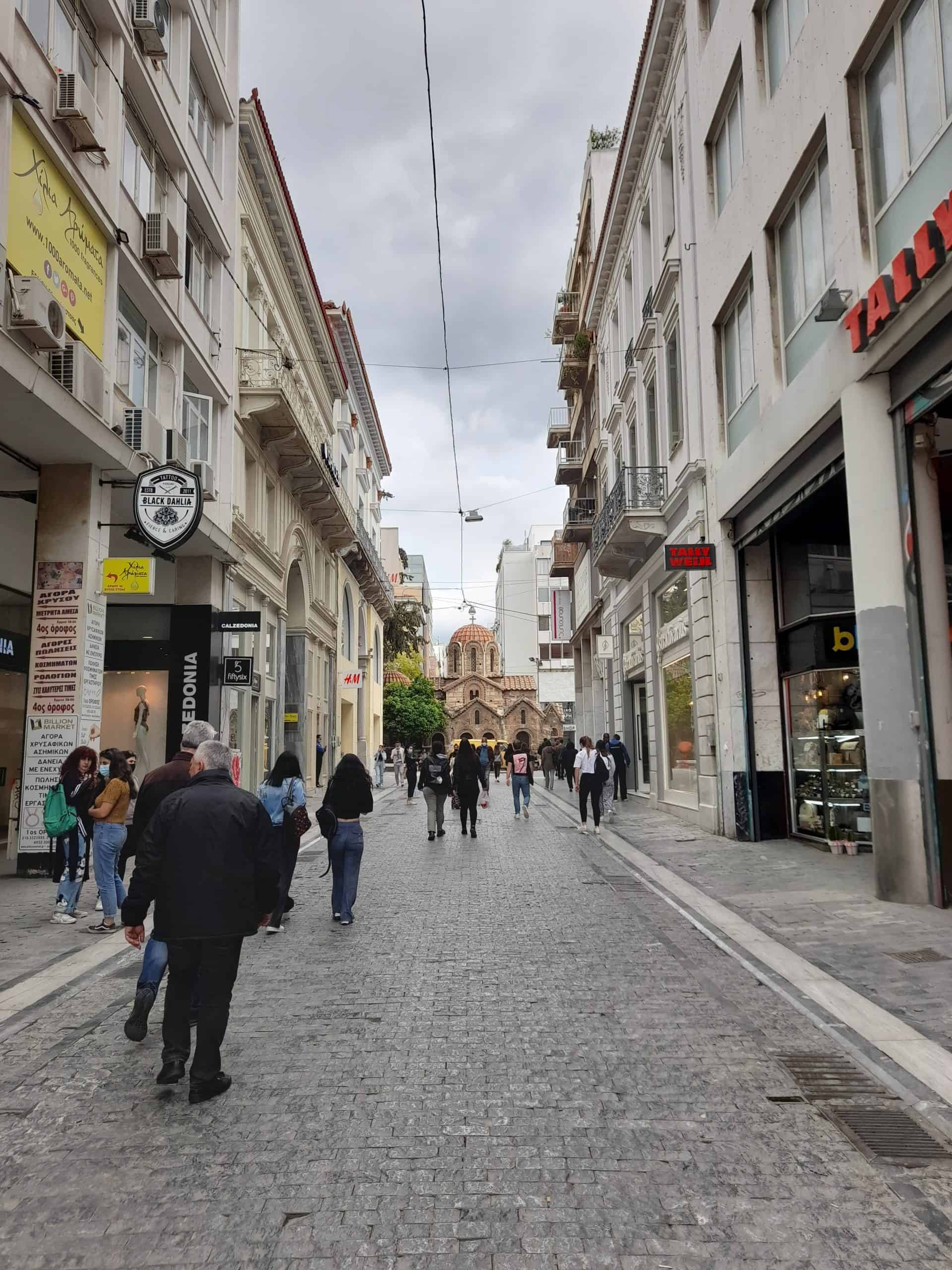 The airport metro station is linked to Athens Airport by several walkways. The route there is also very well signposted so don't worry about getting lost or not finding it easily.
First of all, once you pass through baggage claim and enter the arrivals hall, you will start to see signs for "trains". Follow these.
The signs will lead you outside. You basically need to cross the road from the Arrivals hall where you see taxis and other cars waiting.
Once you reach the opposite side of the road, climb up the stairs. (Or take the elevator if you have heavy luggage).
You will see an automated walkway in front of you. 
Once you reach the end of the walkway, you will have arrived at the Airport metro station. Buy your ticket from one of the automatic machines here.
The machines display their instructions in English and Greek as well as numerous other European and international languages. They are easy to use and this saves time as you will often find that there are long queues of tourists waiting to buy tickets from the actual ticket office staff. 
The machines accept both cash (euros) and credit/debit cards.
Once you purchase your ticket, pass through the barriers. Doing so also validates your ticket.
It is important to note that your ticket is only valid for 90 minutes. This is ample time to get from Athens airport to the Acropolis as the journey only takes an hour by metro.
Do note that you cannot exit the platform again once you have passed through the barriers. Doing so voids your ticket.
Riding the Metro to Central Athens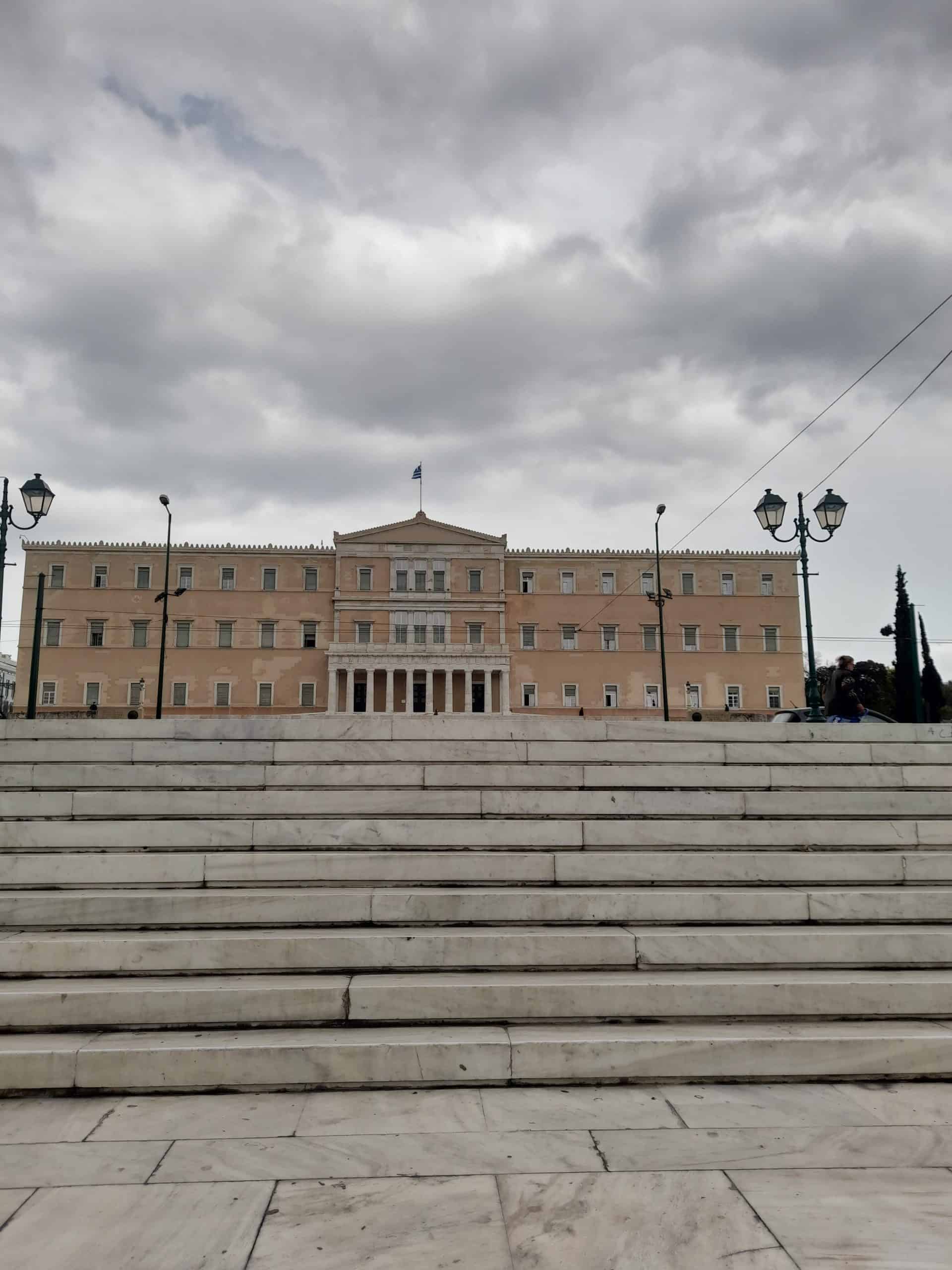 When you arrive at the platform, you will note that there are actually two separate sides to it, each servicing a different train. One of these is the suburban rail, the other is the metro (aka the one you need).
The metro is on the right-hand side. This train is the Athens Metro blue line.
It takes you to Athens Syntagma Square in just 40 minutes. This train runs every half an hour. 
The train makes announcements in English and Greek, and the name of the stations are displayed on LED boards overhead just before you approach them. You will also see maps on the walls so it is easy to figure out where you are and when you need to get off.
Once you arrive at Syntagma, you need to transfer to the red line (line 2). From here, it is just one stop to the Acropoli metro station for the Acropolis. 
If you don't have luggage and you want to walk from Syntagma to the Acropolis, you can do that too. The walk will take you approximately 20 minutes.
If you choose this option, you can navigate your way through the historic streets of Old Plaka, the cobbled boulevard of Dionysiou Areopagitou, and the quirky district of Koukaki. Stop for a Greek coffee in eclectic Little Tree Books & Coffee (Kavalloti 2).
Alternatively, treat yourself to some quintessential Greek cuisine at local favourite tavernas. To Kafeneio (Epicharmou 1) and Scholarchio (Tripodon 14) are popular spots away from the tourist crowds.
Take the Athens Airport bus from Athens Airport to the Acropolis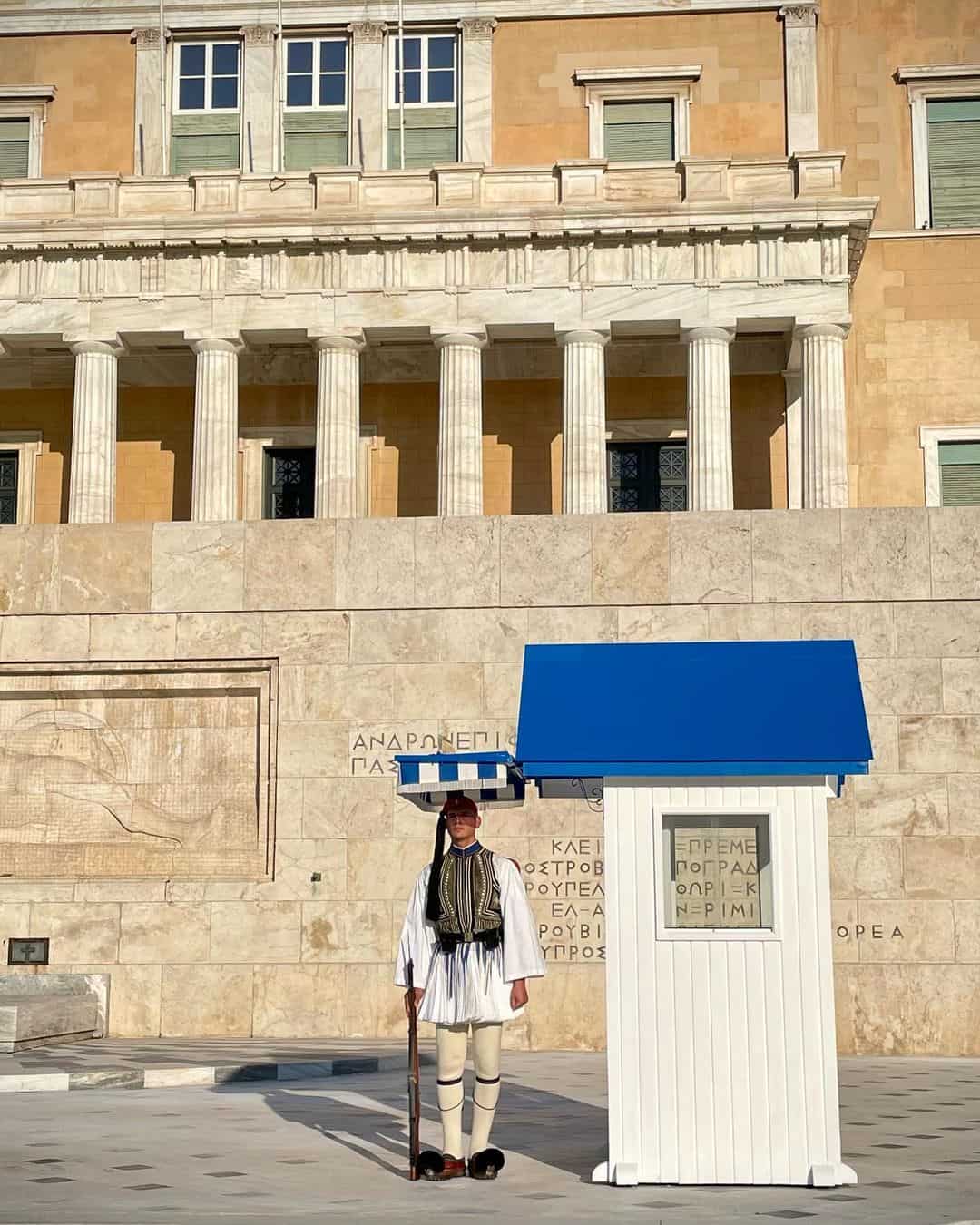 An alternative way to get from Athens Airport to the Acropolis is to take the X95 bus. This departs from the bus stop right outside the Arrivals area of Eleftherios Venizelos Airport's main terminal. 
A one-way ticket costs just €6. You can buy bus the ticket directly from the driver on the bus, or from the ticket office outside the Arrivals area. 
Three other express buses also depart from this point so check the LED displays and be mindful not to board the wrong one. The X96 departs from here for Piraeus port.
So too, does the X97 for Elliniko, and the X93 for Kifisou. 
The X96 makes various stops throughout Athens before the route terminates at Syntagma. From here, you can either walk or take the metro the remainder of the way.
Organise a Private Transfer from Athens Airport to the Acropolis
If you want to be assured that there is a car waiting for you when you arrive in Athens, you might want to consider organising a private transfer. This is the most convenient option overall and means that you don't have to mess around with public transport or be stuck queuing outside the airport for a cab with tons of other tourists.
You will provide the transfer company with your flight number and information at the time of making your booking. When you arrive, your professional multi-lingual driver will be waiting for you in Arrivals with a sign holding your name.
You don't need to worry if your flight is late or delayed for whatever reason as the transfer company will be monitoring its flight path in order to time their arrival at the airport accordingly. Most Athens airport transfers are in luxury air-conditioned vehicles such as a Mercedes Benz E Class or equivalent.
Drivers speak English, Spanish, Italian, and Greek and can provide useful tips for exploring Athens. Complimentary bottles of water are also provided.
Private transfers start from €55 for up to four people which is not too dissimilar from the airport taxi prices. Click here to obtain a quote from Get Your Guide. 
You might be able to secure lower prices if you are travelling out of season.
Take a cab from Athens Airport to the Acropolis
Cabs from Athens airport to the Acropolis are reasonably priced. You will always find an abundance of cabs lined up directly outside of arrivals whatever time of day you land.
There are both yellow and black taxis in Athens.
You should be sure to take a yellow city cab as opposed to a black taxi. These are private hire cars and often charge as much as twice the rate of a regular cab. Ouch!
A cab from Athens Airport to anywhere in the city centre should not exceed more than around €40. Night rates do apply and tend to be in the region of around €55. 
Cabs found at the airport are generally trustworthy and reliable but for your peace of mind, do insist that the driver turns on the meter. Taxi drivers are often a law unto themselves the world over and there have been issues in the past with Greek cabbies ripping off tourists, inflating prices, or not turning on the meter. 
You may also want to consider downloading the BEAT taxi app while you are in Greece. 
BEAT is essentially the Greek answer to Uber. Although only licensed cabs are permitted to operate here so the prices tend to be the same as when you take a yellow cab at the correct rate.
The app connects you with a nearby driver and displays the price before you enter the vehicle. So, there is no risk of being overcharged.   
BEAT is used in most large Greek towns and cities – including Athens and Thessaloniki. You can opt to pay by card via the app or in cash directly to your driver at the end of the journey.
Visiting the Acropolis
The Acropolis and its magnificent Parthenon are a highlight of any Greece itinerary. If you have a very limited amount of time to spend in the Greek capital and you will only have the opportunity to do one or two things, you should visit the Acropolis.
This site is actually far larger than you may realise. The Acropolis is not just the Parthenon.
Instead, it is a vast complex of a number of different temples, shrines, and theatres. In the days of Ancient Greece, every city had an Acropolis.
Most of these Acropolises were constructed for defensive purposes. However, the famous Athens Acropolis was built in dedication to the Goddess Athena.
Tips for Visiting the Athens Acropolis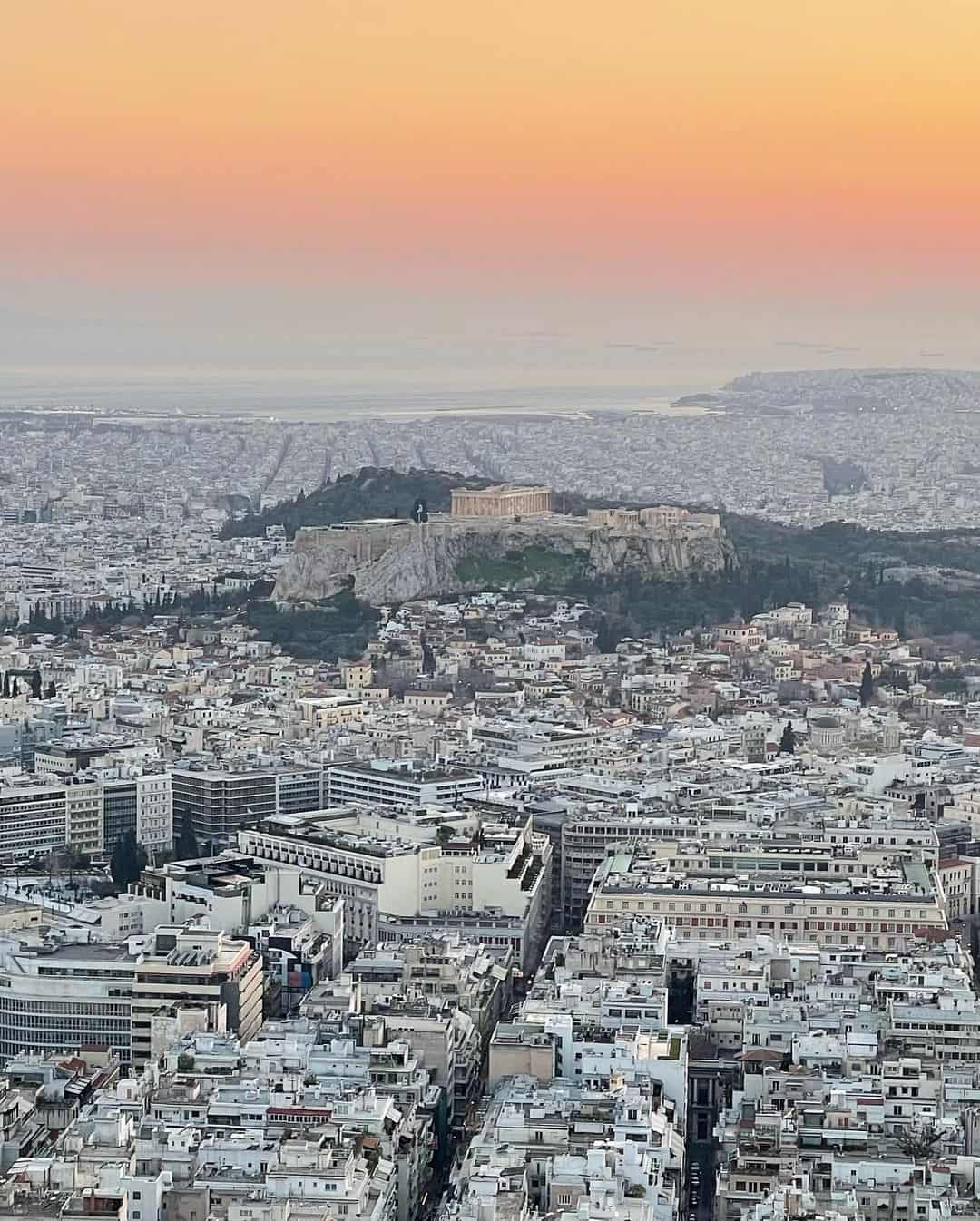 It is advisable to purchase your tickets online in advance. This saves you time from queuing outside the site. 
If you plan on spending a full day in the Greek capital and exploring other historic sites and attractions as well as the Acropolis, you may want to consider buying an Athens combination ticket. This ticket includes admission to several Athens attractions including the Acropolis, the Temple of Olympian Zeus, the Ancient Agora, and the Roman Agora.
It works out cheaper than purchasing individual admission tickets and is valid for five days. Reserve your pass here.
Not only is the Acropolis often crowded, but the queue to enter the site often snakes around! If you so wish, you can visit the site on a guided tour.
That way, you are able to put the various structures in more context. Similarly, if you are exploring Greece solo, your guide can also help you to take photographs.
Audio tours are also available if you prefer to walk around independently. Admission tickets also include entrance to the "New" Acropolis Museum. This, without hesitation, is one of the very best museums in Athens.
The best time to visit the Acropolis is arguably either very early in the morning, or in the early evening. Of course, if you are headed straight from Athens Airport to the Acropolis, you might not have much flexibility in terms of what time you can visit. However, these are the least crowded times so it is worth keeping in mind.
Recommended Acropolis Tours
It is easy to explore the Acropolis independently and there are plenty of information plaques that provide more context to the various structures and ruins that you see. However, if you would like a little more detail, you may want to consider exploring the site with a guide.
Many reputable tour companies offer tours of the Acropolis, or wider Athens day tours that include a stop at the Acropolis. Better still?
Opting to explore key Athens landmarks with a local means that you have an Athenian on hand to ask for their recommendations on the best places to hang out, the best Athens restaurants, etc. A selection of reputable Acropolis tours is detailed below for your consideration.
Other things to do near the Acropolis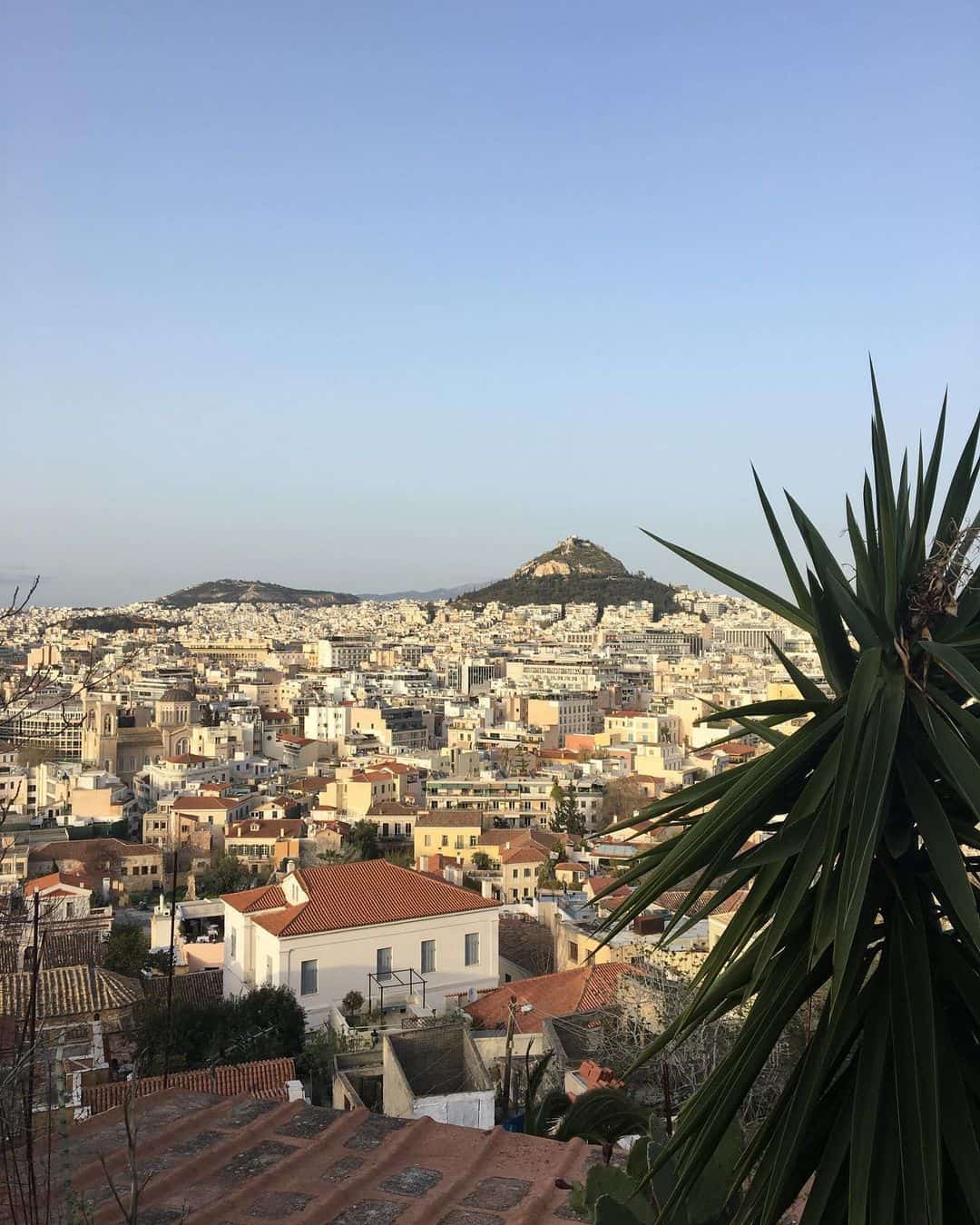 The majestic Acropolis is in the beating heart of historic Athens. Many other very worthwhile cultural, gourmet, and archaeological sites can be found in this area.
Best of all, much of the city centre can be explored on foot. Thissio is a nice area to explore and it can be easily reached from the Acropolis area.
When you exit the Acropolis complex, follow Dionysiou Areopagitou until it connects with the leafy promenade of Apostolou Pavlou. Along here, you can access Filopappou Hill – an oasis in the heart of the urban jungle which offers unparalleled views over the city.
Apostolou Pavlou and the Ancient Agora
Apostolou Pavlou is usually crowded with street vendors selling all manner of interesting knick-knacks, handicrafts, homemade cosmetics, and Greek street food treats. This is a great place to pick up some unapologetically Greek souvenirs.
From here, you should also be sure to visit the Ancient Agora. During the Classical Ages, this was where locals would meet to listen to important speeches and announcements.
Greek Philosophers such as Socrates would also be in their midst. The Agora Museum contains a number of artifacts recovered from the area and depicts what life may have been like in Athens all those centuries ago. 
The interesting exhibitions here are housed inside the impressive colonnaded Stoa of Attalos. This building, originally constructed in 159 BC, was gifted to the people of Athens by King Attalos II of Pergamon. 
Once upon a time, it housed a plethora of shops and market stalls – selling everything from food ingredients to weaponry. It was largely rebuilt in the 1950s. Yet it was done so with explicit care so as to honor the original building as much as possible.
Final thoughts on getting from Athens airport to the Acropolis
Do you have any additional questions or queries about how to get from Athens to the Acropolis or how to get from Athens to the city centre? I moved to Greece in early 2017.
I have made this journey countless times since then. If you need assistance with planning a trip to Greece, feel free to reach out and I'll get back to you ASAP. 
You might also find it useful to join my Facebook group All Greek to Me which helps expats and travellers plan their adventures around Greece.
Safe travels! Geia sou! Melissa xo
---