Visiting Athens in August comes with a unique set of experiences, challenges, and things to consider. This local guide will discuss all of the things to know about spending summer in the Greek capital.
Visiting Athens in August 2023
Is visiting Athens in August a good idea? It can be. It honestly depends.
On the one hand, prices are at an all-time high in Greece during July and August. The city centre often becomes so overcrowded with tourists that you hear more American and British accents than you do Greek.
However, at the same time, the majority of Greeks leave the city on their vacations. Instead, they head for the islands or their families' villages.
Some of the more offbeat residential areas like Pagrati, Neo Psychiko, Exarchia, and Vyronas practically become ghost towns at this time. So, while the Greeks leave and the tourists flock in, it's a very different experience compared to being here at other times of the year.
Athens in August Weather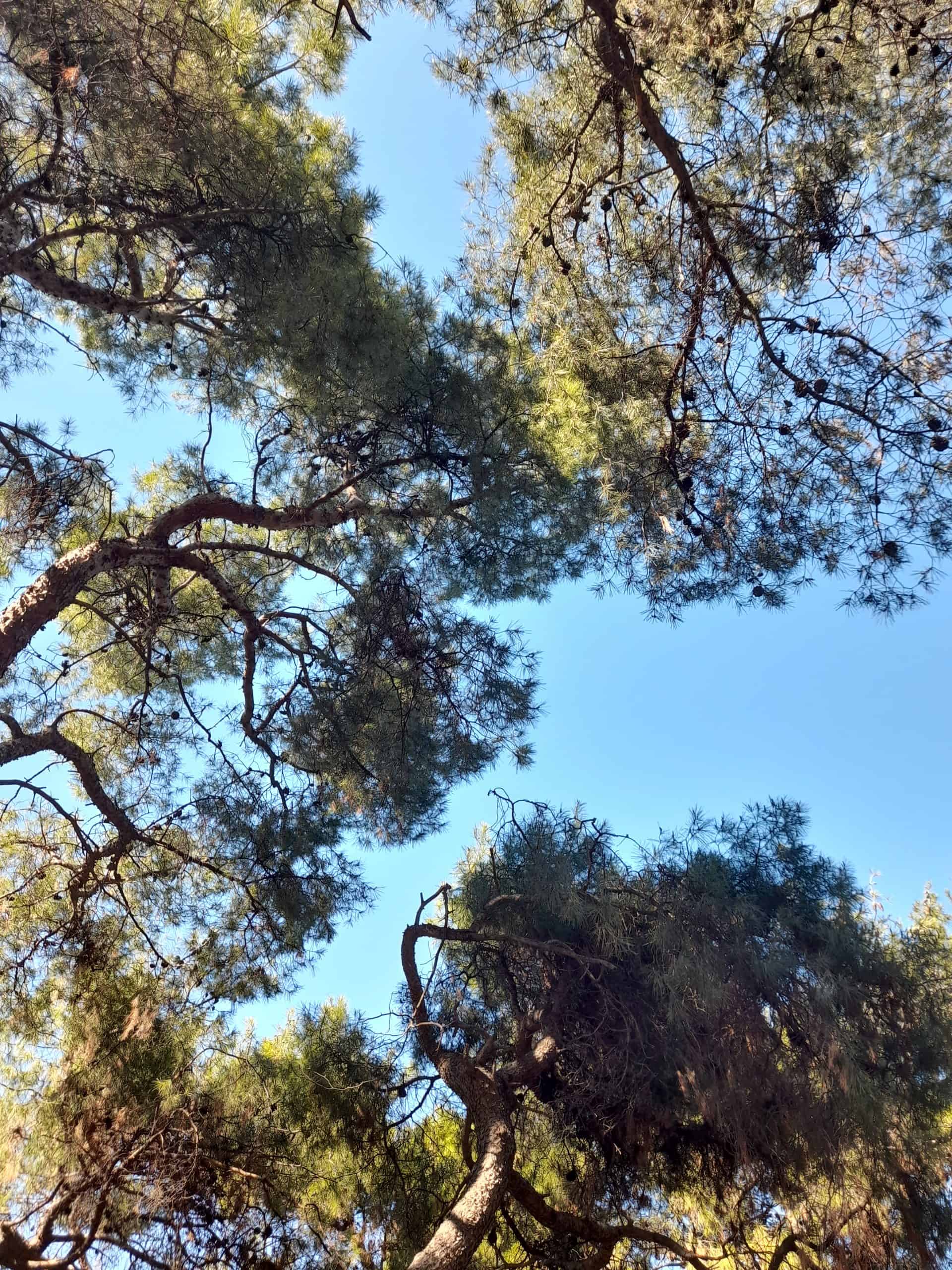 The Greek summer months of July and August are the hottest time of year to visit Athens. It's hot and humid and temperatures often soar above 40 degrees Celsius.
Unfortunately, summers here seem to be getting hotter year after year too. The weather in Greece in August sees mostly blue skies and sunny climes.
These conditions aren't for everyone and it can often feel simply too hot to spend extended periods hiking around Athens or visiting outdoor archaeological sites. To escape the heat, you may want to consider heading to the coast.
Festivals and Events in Athens in August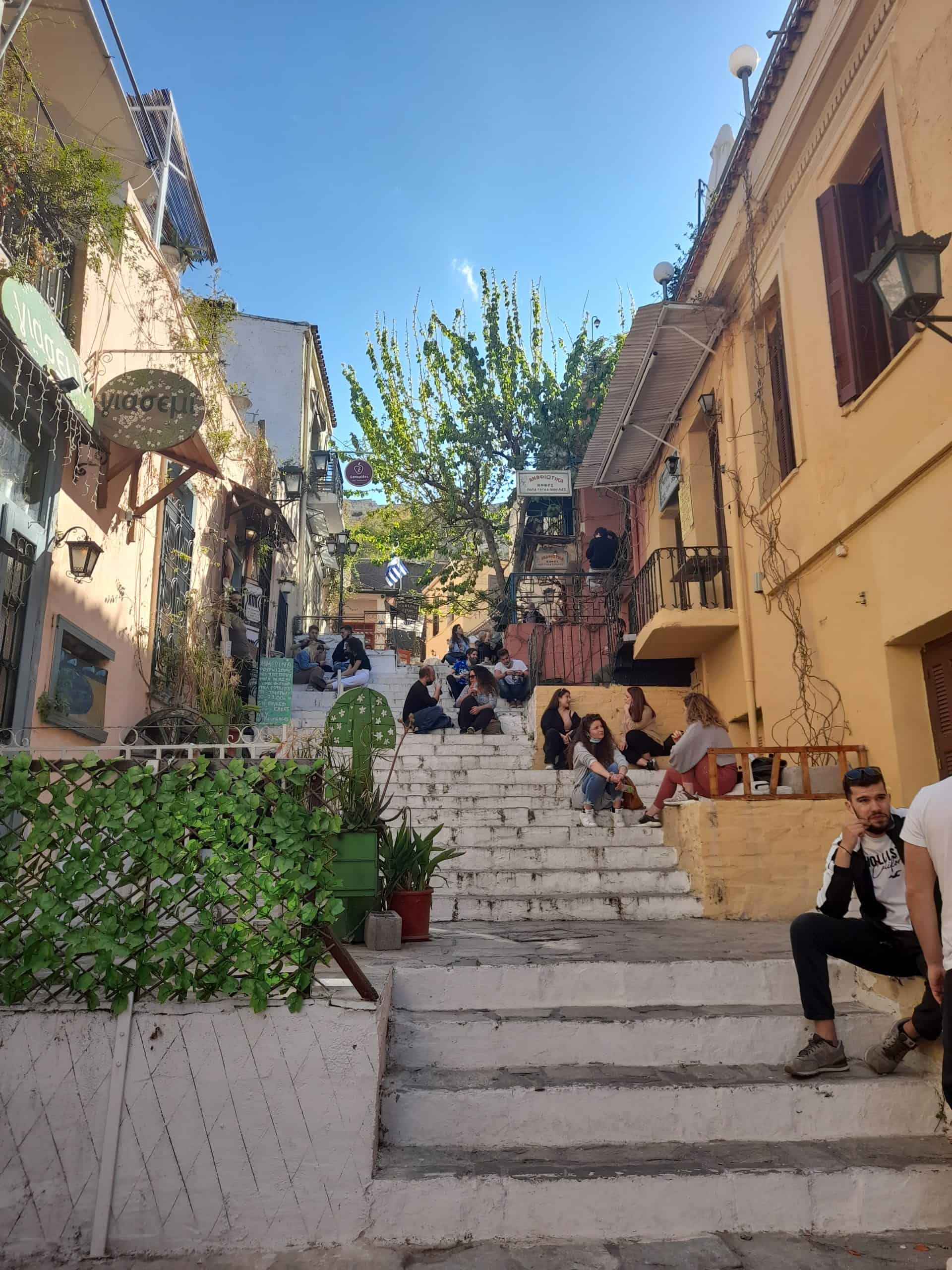 Events and festivals take place throughout the year in Greece. Athens in August is no exception. If you are interested in learning more about Greek history, traditions, and culture, the annual Epidaurus festival may be right up your street.
The Epidaurus Festival
The Epidaurus Festival takes place between May and October. During this time, live musical performances, Greek dances, and Greek theatrical performances are hosted at various locations across the city.
Not only does this provide a rare opportunity to catch a traditional performance of an Ancient Greek tragedy, but it also allows you to do so in spectacular settings. These events are not hosted in any old theatres.
Instead, they are hosted in places like the Odeon of Herodes Atticus, a Roman stone amphitheater built between 160AD and 174 AD by Herodes Atticus in dedication to his late wife. Various cafes and gardens across Athens provide other backdrops.
Ancient theatres in Epidaurus are also used. During August in Athens, frequent buses run between Athens and Epidaurus. This is one of 18 UNESCO-protected sites in Greece, and a spectacular site to visit in itself.
Assumption Day (Panagea)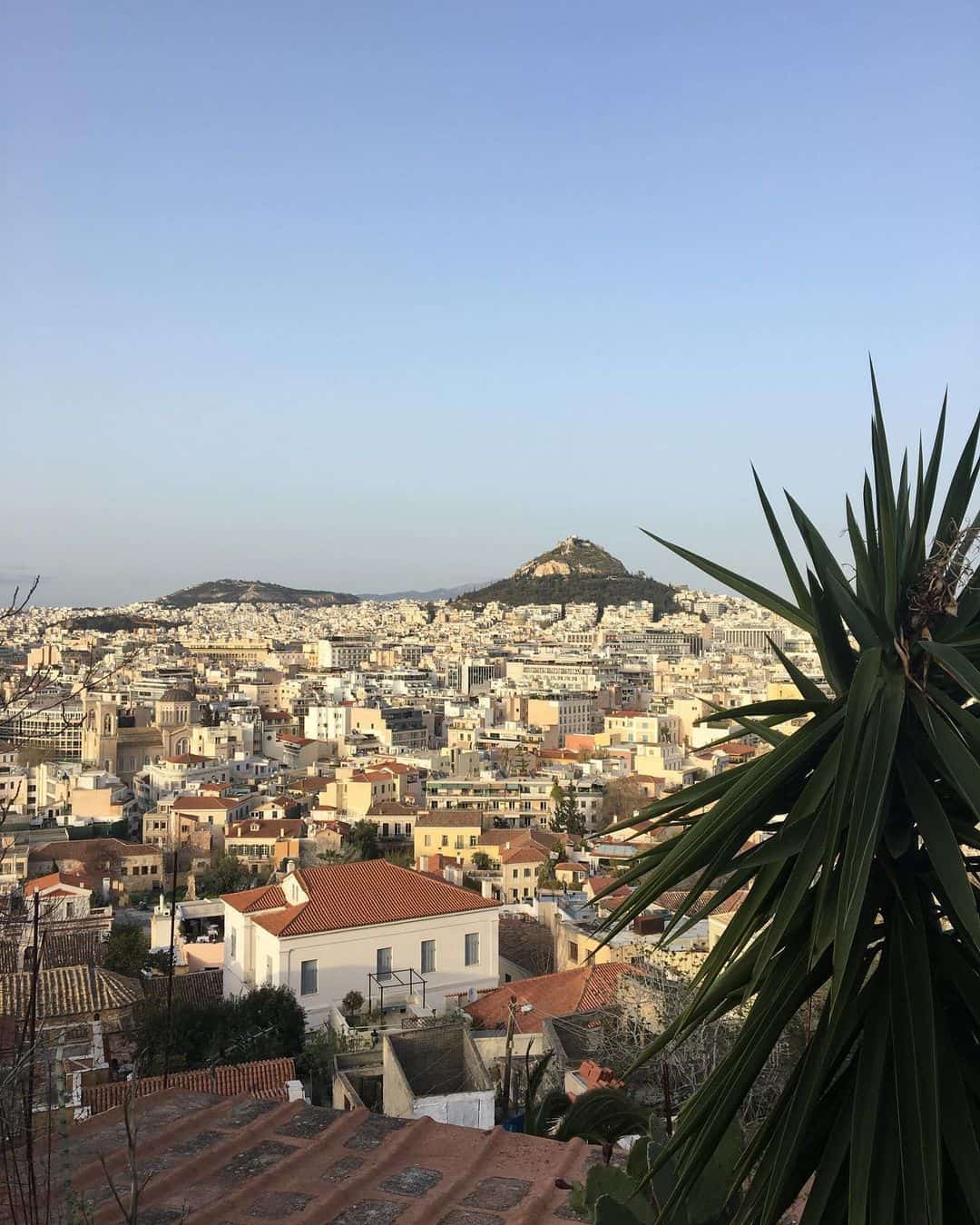 Another more religious event that takes place in Athens in August is Assumption Day. This is a celebration of the day that the Virgin Mary ascended to heaven and took her place beside Jesus.
Assumption Day is a major religious holiday in Greece and a large majority of local businesses close their doors. Many Greeks, if they're not out of town on vacation already, will go to their families' villages to celebrate the occasion.
Celebrations are often carried out over several days. People attend mass and their local squares become alive with music, dancing, and people sharing food.
If people are particularly religious, they might make a pilgrimage to a specific monastery. For instance, Prossous Monastery in Central Greece is one of the most important in the country. It is a popular pilgrimage route for male pilgrims on the 15th of August.
Athens is not really the best place to experience this wonderful Greek celebration. If you can, take this day out of your Athens itinerary to visit a rural village or island near Athens. The best experience of all would be if you are lucky enough to have Greek friends to celebrate with.
Things to do in Athens in August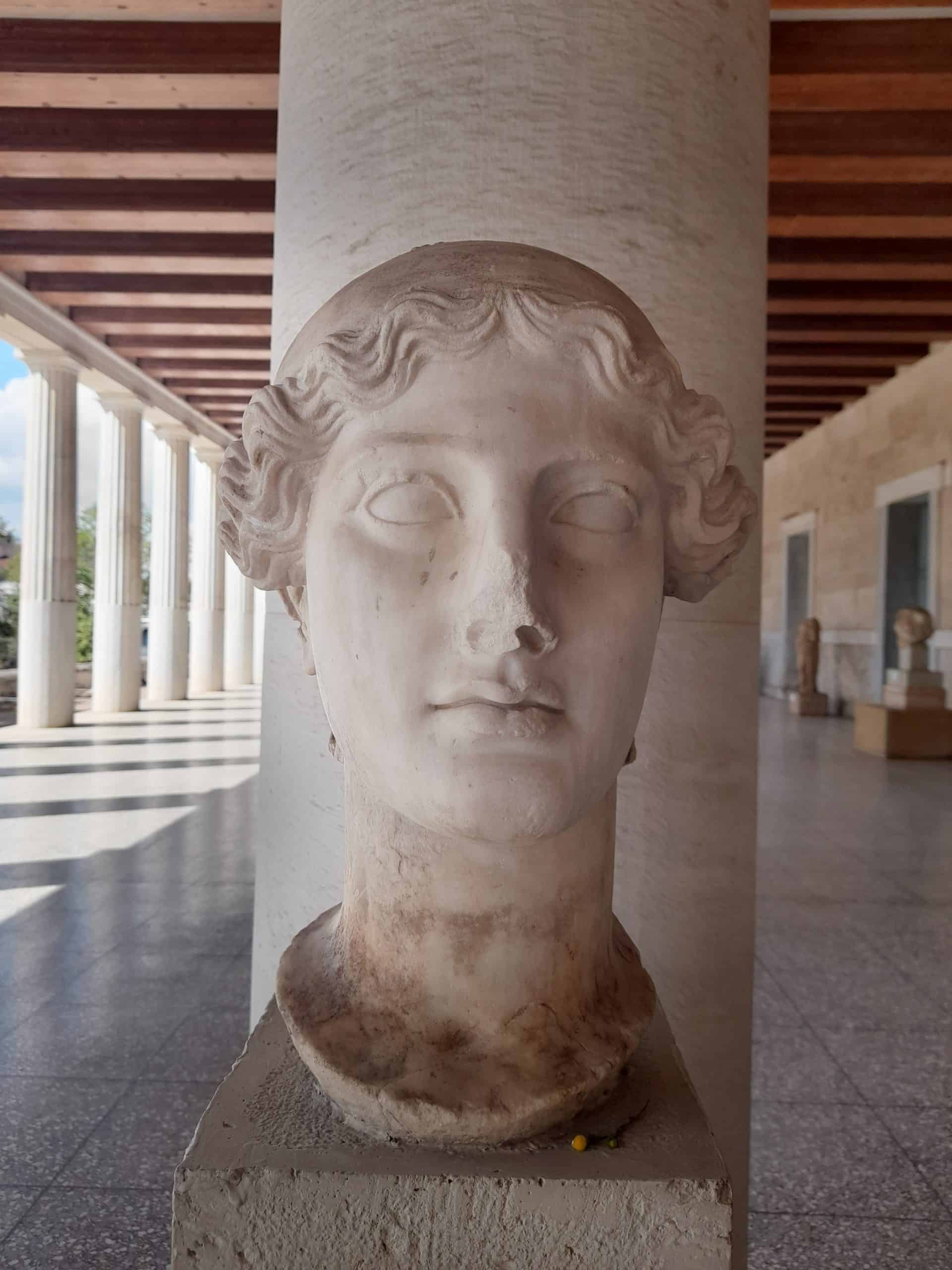 Whatever time of year you decide to visit Athens, there are always a few key things that you must do, especially if it's your first visit. Visiting the Acropolis and the Acropolis Museum is almost a rite of passage.
The Acropolis and Essential Historic Athens
Unfortunately, August sees long, snaking queues outside of many city attractions. So, you need to be strategic about when you visit which place. Try to get to the Acropolis around 9 am to be there shortly after it opens.
Better yet, buy your tickets online in advance to save queuing on arrival. Not only does visiting early allow you to escape the crowds, but it also means you won't be wandering around the Parthenon in the midday sun when the sun is especially fierce.
Recommended Tours for Visiting the Acropolis
Wander Through Central Athens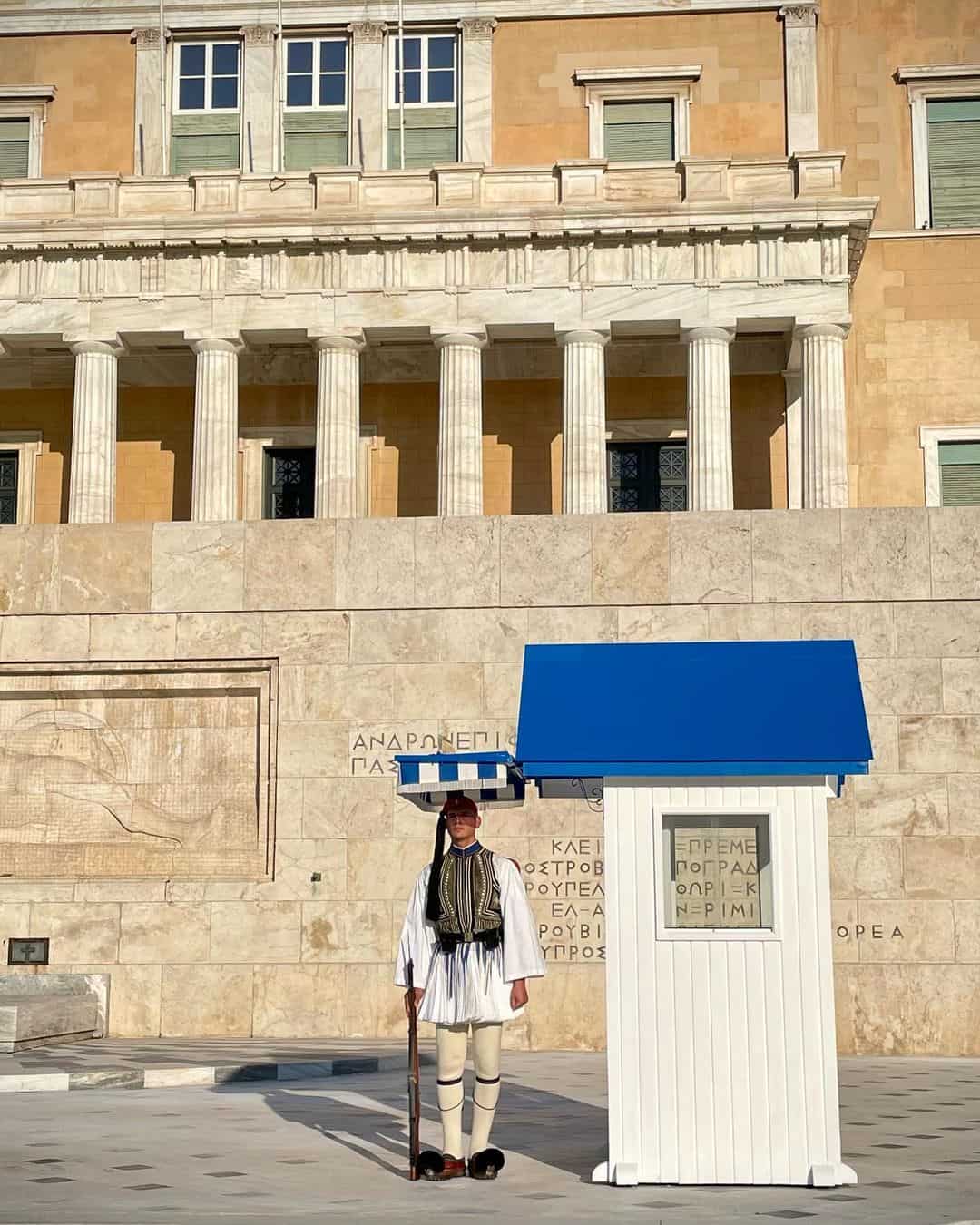 The other Athenian historical sites are also key things to have on your radar. The Ancient Agora, the Roman Agora, Hadrian's Library, the Temple of Olympian Zeus, and Hadrian's Gate are all worth visiting.
As you pass through Syntagma Square, be sure to observe the Evzones. These are an elite subcategory of the Athenian army and can be found outside the Greek Parliament building.
They are best known for their flamboyant attire. Greek Evzones will wear a long-sleeved white shirt (Ypodetes) paired with a blue kilt-like garment (Foustanella) and red shoes with affixed pom poms (Tsarouchia).
Depending on what time you pass by, you may be able to catch the changing of the guards' ceremony. This takes place every hour, on the hour. The ceremony is particularly spectacular at 11 am on Sunday mornings.
Hang Out in the Athens Riviera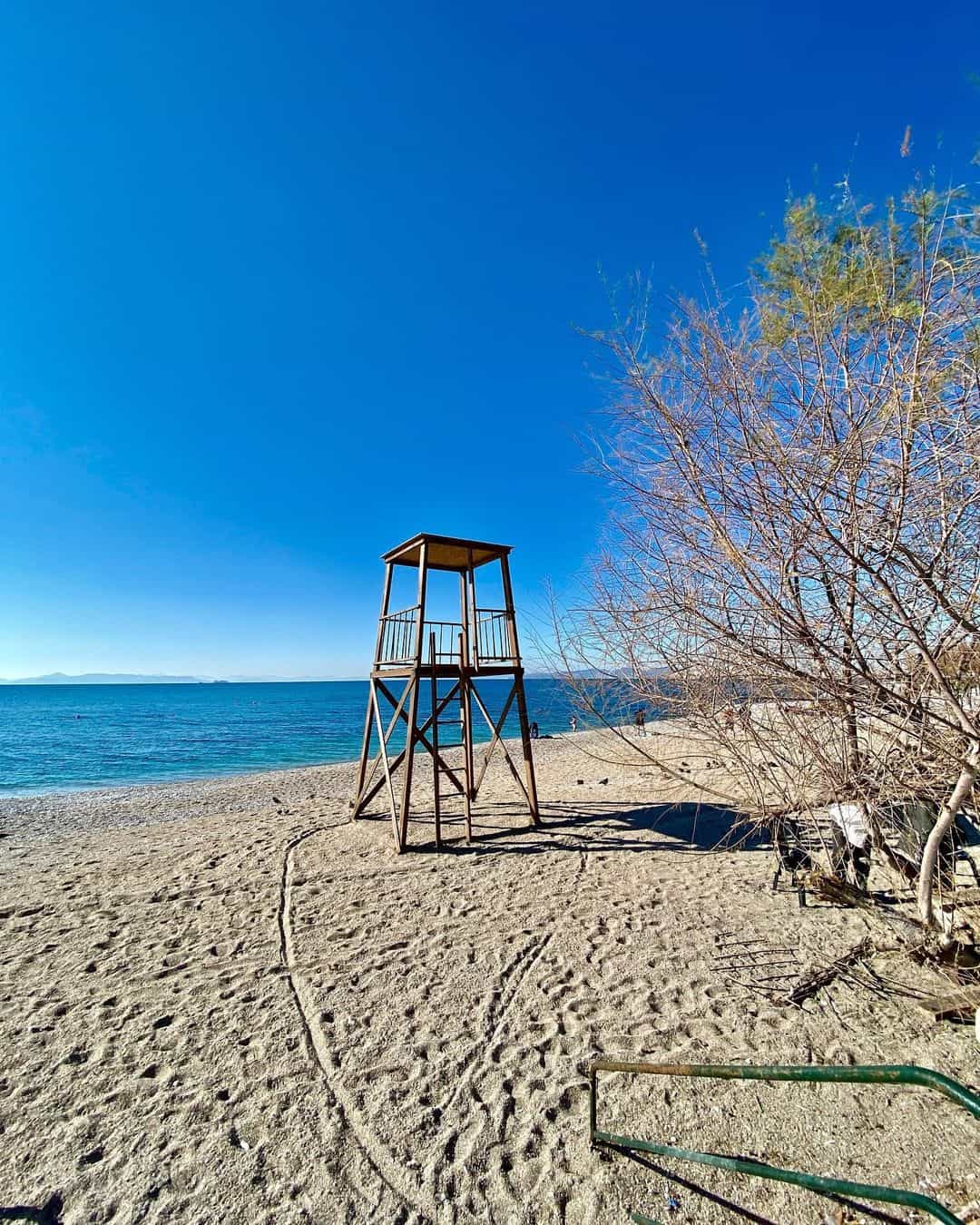 One of the best things to do in Athens in August is to hang out by the coast to escape the heat. There are plenty of gorgeous Athens beaches in the beach towns of Glyfada, Voula, Vari, and Vouliagmeni.
The beaches here are a blend of ultra-luxe exclusive beach clubs and serviced beaches that come with all the amenities, as well as rugged, undisturbed natural spots. The water temperature at this time of year is perfect for swimming too.
It usually averages out at about 25 degrees celsius. For the ultimate luxury experience, reserve a sunbed for the day at Astir Beach Club (Apollonos 40, Vouliagmeni).
This is essentially the place to see and be seen in Vouliagmeni during the summer. Astir Beach Athens' reputation precedes it.
The secluded beach is encapsulated by a pine tree forest. It boasts translucent cerulean waters and a soft white sandy coast that extends as far as the eye can see.
Spend a day lounging beneath a private cabana here while being treated to complimentary beverages and first-class waiter service. Astir Beach is a favorite among the jet-set and Greek celebrities.
When the sun goes down, head for cocktails at Nalu (Leof. Poseidonos, Alimos). Greek and international DJs host parties at Bolivar Beach Bar (Leof. Poseidonos, Alimos) almost every night of the week. These usually go on well into the early hours of the next morning.
Take a Tour of the Nearby Islands
Did you know that there are more than a dozen islands close to Athens that can be reached in less than an hour or two? In particular, the Saronic Gulf archipelago makes a nice day trip from the Greek capital.
What better way to escape the heat of Athens in August than by hanging out on a boat in the Aegean Sea and sipping Greek wine? You can opt to take a tour of the nearby islands of Aegina, Agistri, Poros, and Hydra.
Many local companies offer excursions to these stunning spots. Your boat will dock at the harbor of each island for a couple of hours to allow you time to explore.
Hydra, in particular, is a very charming place. Traveling here feels like traveling back in town.
No cars or vehicles are permitted on the island and locals get around by horseback. The port at Hydra is widely regarded to be one of the most beautiful in Greece, and its cobbled, winding streets are filled with excellent tavernas, cafes, and chic, boutique stores.
If you don't feel like walking around islands, you can also do an Athens Riviera coastal cruise. This way, you will sail up and down the Athenian coast, drink in hand, and see the sights without having to leave the comfort of the shaded boat.
Recommended Tours
Tour Old Plaka and its Surroundings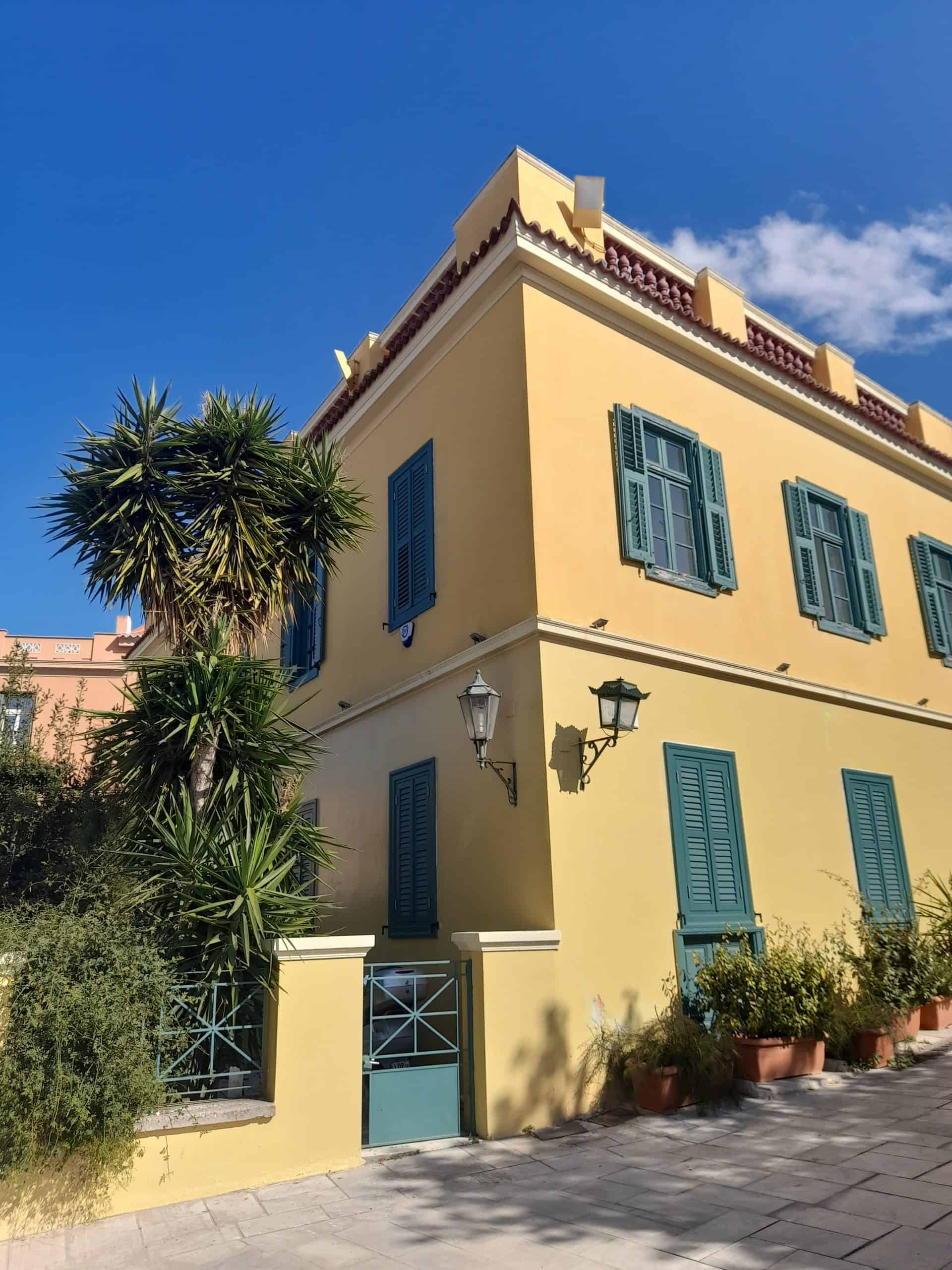 Plaka is one of central Athens' most charming districts. It's often crowded with tourists but some places are popular for a reason.
Plaka is a sea of pastel coloured buildings that have become adorable coffee shops, tavernas serving traditional Greek cuisine, and gift stores. This is a great place to pick up some unapologetically Greek souvenirs like evil eye charms, Karagiozis figures, and little bottles of Greek alcohol.
Look out for the little district of Anafiotika, seemingly hidden from view beneath Acropolis hill. The houses here have been built in Cycladic style as the residents relocated here from Anafi island in the Cyclades.
Athenian Museums
Fortunately, most interior spaces in Athens are air-conditioned thus offering some respite from the intense heat. This includes Athens museums.
The "New" Acropolis Museum is a must and entrance to the museum is included in your Acropolis admission ticket. Seeing the exhibitions here helps you to put what you've seen at the Acropolis into context.
The National Archaeological Museum of Greece is one of the most important in the country. It can be found on the grounds of the Athens National Gardens.
Here it houses more than 11,000 exhibitions that are set across a number of rooms and annexes. Artifacts are displayed in chronological order and run from the Neolithic, Cycladic and Mycenaean ages to the modern-day.
The Downside of Visiting Athens in August
Costs and crowds are two major things that you have to contend with if you visit Athens in August. Prices of everything at this time of year are at an all-time high – hotel prices, flight costs, tour prices, etc.
In fact, if you opt to travel to Athens in September or October instead, you may note that hotel prices drop by as much as 60%. Considering how hot it gets in August and how these conditions verge on unbearable for some, you may want to seriously consider whether this is the best time to visit Greece.
Arriving at or transferring via Athens Eleftherios Venizelos airport is almost nightmarish in August. This is Greece's main airport and the sheer amount of people flying into it – whether they are heading into Athens or transiting to an island, can cause headaches.
You can expect as much as an hour to be added to your airport processing time as you wait at customs and then at baggage claim amidst the crowds. Train and bus services running from Athens airport to the city centre are often jam-packed full.
If you plan on visiting the Greek islands by ferry, you will most likely depart from Piraeus. August is just about the only month where you really ought to consider booking your tickets in advance as certain services may become fully booked.
Final Thoughts
Have any additional thoughts or concerns about visiting Athens in August? Please don't hesitate to reach out.
I've been living in Athens since 2017. I will do my best to get back to you as soon as I can.
Wishing you safe travels, always! Melissa xo
---