Wondering how to get to Skiathos? There are numerous options available to you, depending on where you are travelling from.
Little Skiathos is the most popular island in the Sporades archipelago in Northeastern Aegean. It is often referred to as being the "boomerang island" on account of how many people visit, fall in love with the island and come back, again and again, each year. 
Fortunately, there are various ways to get to this beloved Greek island – both internationally and domestically within Greece.
How to Get to Skiathos from Overseas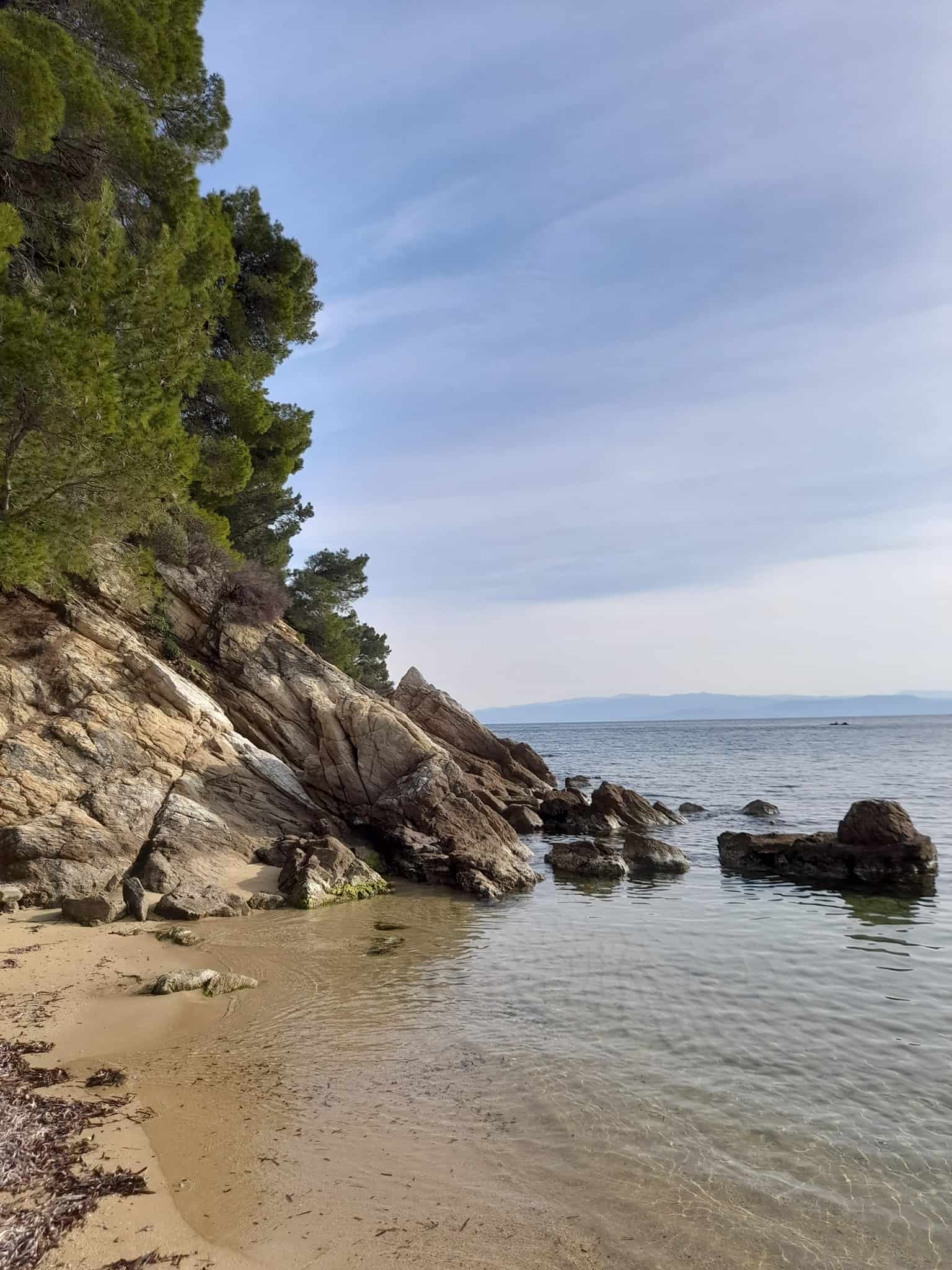 Skiathos is home to Alexandros Papadiamantis Airport. This is the only airport in the Sporades and it is conveniently located just a few miles out of Skiathos town.
As a matter of fact, it is so close to the town that you could walk there if you didn't have luggage! By cab, it's just a five-minute journey from the airport to the town. 
Alexandros Papadiamantis Airport operates direct routes to a number of countries around Europe. This includes Austria, Cyprus, Denmark, Germany, Israel, Italy, the Netherlands, the UK, and various other destinations.
You can check the full list of countries and precise routes/airports via the Skiathos airport website here.
How to Get to Skiathos from the UK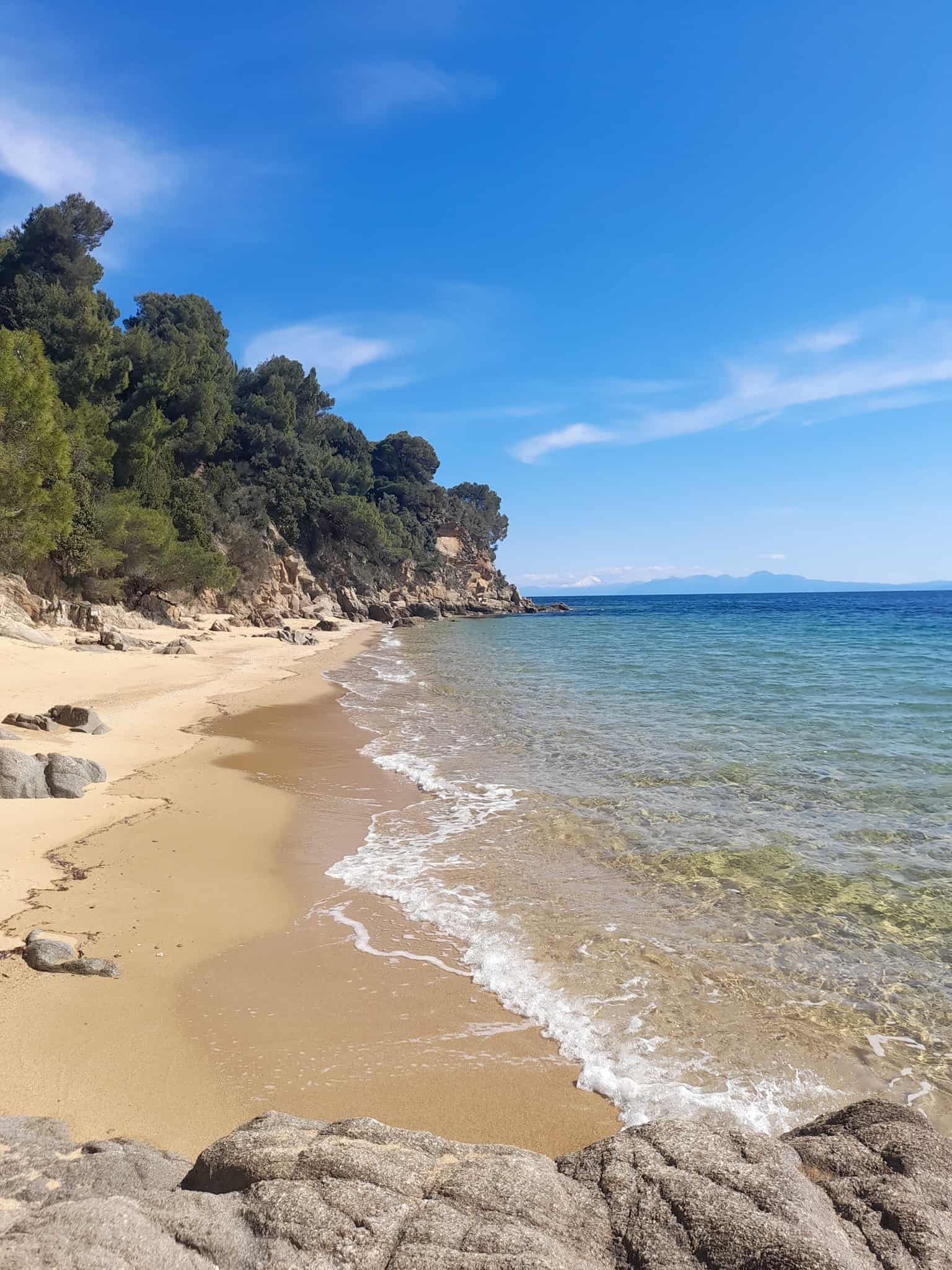 It is mostly charter flights that travel to Skiathos from the UK. Jet2 is a main operator for the UK to Skiathos routes and its flights depart from various airports across the country.
Most British tourists visit Skiathos on package deals. However, if you want to fly independently and perhaps explore Skiathos as part of a wider Greek island-hopping adventure, there are options available to you. 
British Airways operates three direct flights per week from London City to Skiathos during the Greek summer months. Check Skyscanner to browse all direct flight routes from the UK to Skiathos.
These are subject to change year on year, with routes amended and added depending on demand. If you cannot get a direct flight, you can fly from the UK to Athens or Thessaloniki and then change to a domestic flight to Skiathos.
How to Get to Skiathos from Athens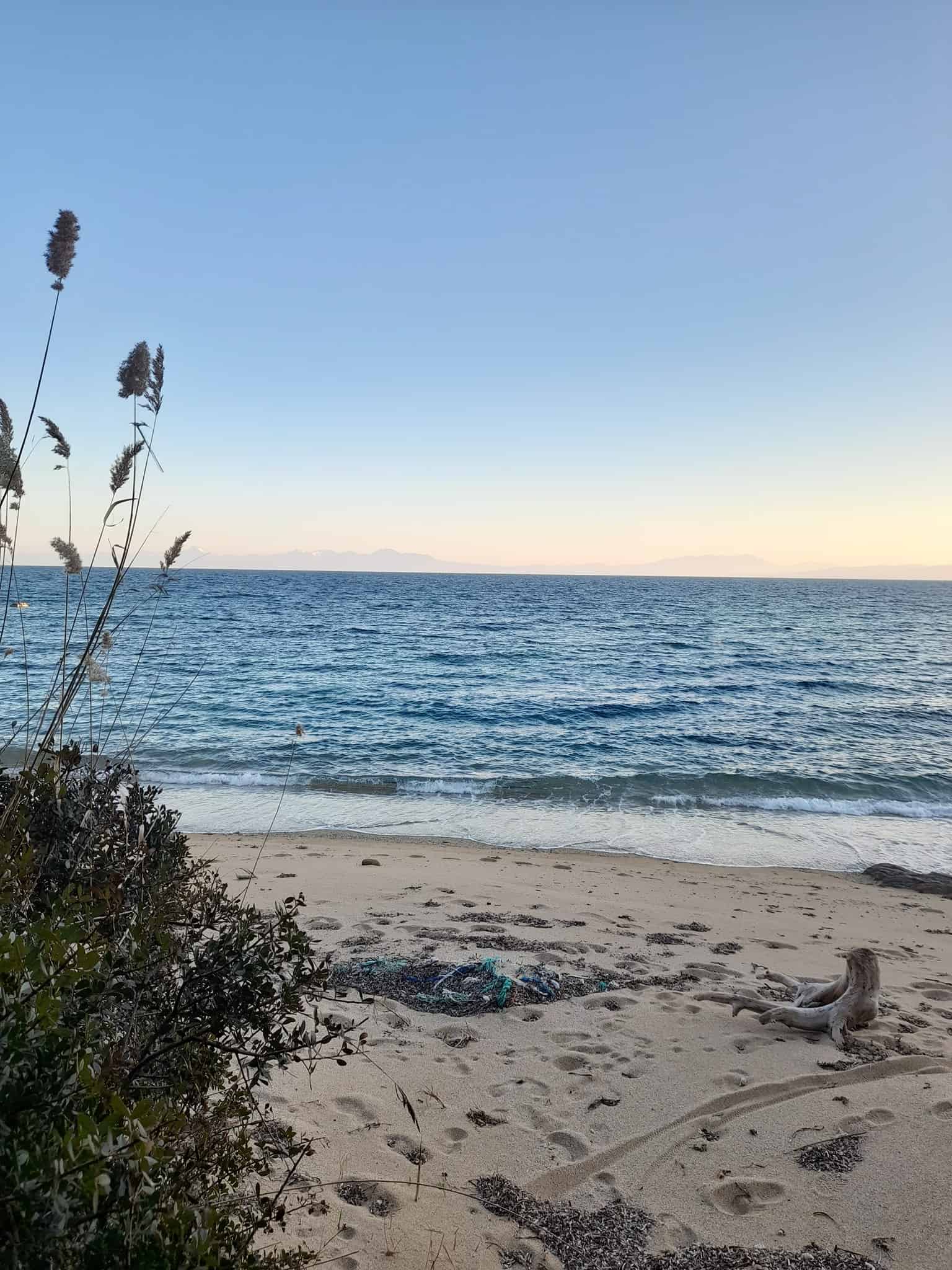 Domestic flights between Athens and Skiathos run all year round. In the winter months, they are less frequent but there are typically always several flights per day. 
Sky Express, Olympic Air, Aegean Airlines and Hahn Air all operate between Athens and Skiathos. This is the gateway to the Sporades after all and flying into Skiathos is the most convenient way to reach not only Skiathos but also Skopelos island and Alonissos. People live on these islands all year round. 
Athens Eleftherios Venizelos is the largest international airport in Greece. If it so happens that you have to fly into the Greek capital and wait around for a connecting flight to Skiathos then rest assured, you will have plenty of stores, coffee shops and restaurants to pass the time in.
It is easy to get from Athens airport to the city centre (and vice versa) too. So, if you have a relative amount of time to wait between flights, it's easy to leave your luggage at the airport, hop on the metro and check out the Acropolis for a few hours.
How to Get to Skiathos Overland 
If you prefer not to take domestic flights and you are wondering how to get to Skiathos from Athens or Thessaloniki overland, you have a couple of options. First of all, you need to get to either Volos or Agios Konstantinos.
Agios Konstantinos to Skiathos Ferry
Arguably the most convenient way to get to Skiathos from Athens is to take the ferry from Agios Konstantinos. It is important to note that this route does not operate all year round.
Ferries run from Agios Konstantinos to Skiathos on a limited schedule during the summer months only. It is AMES ferries that serve this route.
KTEL Fthiotidos operate a bus service between Athens and Agios Konstantinos. KTEL is the Greek national bus network but confusingly, they do not have one centralised website (welcome to Greece!).
You need to take the Athens – Lamia bus from Liossion KTEL Station (close to Athens Attiki metro). The bus stops at Agios Konstantinos and the journey takes about 2.5 hours.
You can purchase ferry tickets and check the latest timetables using Ferryscanner. Schedules are subject to change and often vary significantly from season to season and year to year. 
Volos to Skiathos Ferry
You can take a ferry to Skiathos from Volos. Volos in itself is a nice city that is sometimes likened to being a "little Thessaloniki". It is worth a little exploration if your schedule permits.
There are 41 nautical miles between Volos and Skiathos. Journey times to the island by ferry vary depending on the specific vessel that you are travelling on and the weather conditions.
Generally speaking, the journey takes between 1.5 and 3.5 hours depending on whether you are travelling by fast boat or by car ferry. The earliest ferry departs from Volos at 7.45 am while the last leaves at 18.00pm.
It is important to check the specifics of your bus/train journey from Athens/Thessaloniki to Volos. Depending on when you arrive, it may warrant an overnight stay in Volos ready for an early morning departure.
Take the Train to Volos
You can get to Volos from Athens and Thessaloniki by both buses and trains. There is no direct train link to Volos from either city.
You need to take the train to Larissa first and then change. If you're coming from Athens, this involves a bit of back and forth.
Public transport in Greece is usually very reliable. The Greek rail network got a huge revamp in recent years and so most services are clean, modern, and boast complimentary wifi.
You can check Greek train schedules and purchase tickets online in advance here. You can also buy tickets in person at the ticket office at the station. Trains seldom sell out unless you are travelling during a national holiday.
KTEL Bus to Volos
Travelling to Volos by KTEL bus is another convenient, low-cost alternative. Buses depart approximately every four hours from Athens KTEL Liosion Bus Station to Volos. 
Buses also depart several times daily from KTEL Makedonia station in Thessaloniki. Please note that when you walk or make your way to Athens and Thessaloniki bus stations it is important to double-check where you are going. Each city has several bus stations.
Parting Words
Do you have any additional questions on how to get to Skiathos, or with regards to making a plan for your Greece trip in general? I've been here since 2017. 
I'm happy to assist with any questions you may have. Feel free to drop me a comment below.
Safe travels! Melissa xo
---