Establishing what to wear in Bhutan can be overwhelming. How cold does it get? Is it conservative? What kind of things do I need for hiking?
When I tried to search online for advice and inspiration on what to pack for my trip, I found all of the information to be rather vague and generic so that's why I decided to write this guide based on my own experiences there and what I took with me.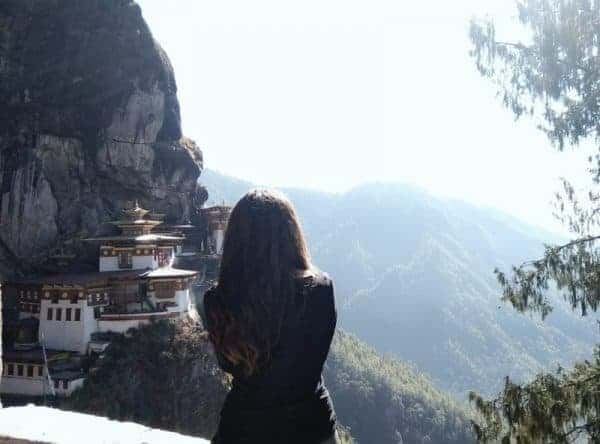 The fact that Bhutan lies within the Himalayas and is situated at high altitudes could have you assuming that the temperature is pretty darn cold most of the time but the reality is that even in the winter, it can get quite warm during the day.
Depending on the specific time of year that you are travelling, temperatures can dip quite low in the evenings and reach temperatures of around -10 at night. As such, the best approach is to dress in layers to accommodate for the ever-fluctuating temperatures.
Related article: 10 Reasons Why Bhutan Should Be On Your Travel Bucket List.
Clothing Etiquette in Bhutan
Bhutan is a relatively conservative Buddhist country. The Bhutanese opt for a formal approach to dress, typically wearing the traditional dress ("Kho" for men and "Kira" for women on a daily basis).
The traditional dress consists of long skirts down to the ankle, long sleeves, and high necklines. It's advisable that you exhibit similar modesty while travelling in Bhutan.
A lot of the temples, dzongs and religious sites that you visit during your journey around the country will require you to cover up your arms and legs anyway so it's better to be dressed appropriately at all times.
Climate in Bhutan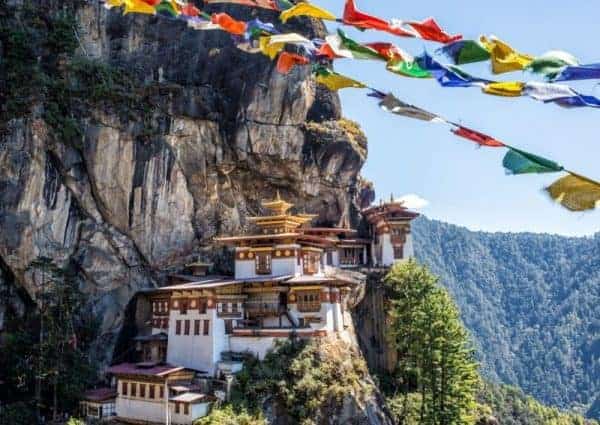 The climate in Bhutan can vary a lot depending on both the season and the specific altitude of where you are travelling. As a super high-level summary, you can expect the following (general) weather conditions for the various different seasons.
March – April: Warm, dry spring season.

May – September: Monsoon season (perhaps best to avoid, especially if you plan on doing any trekking while in Bhutan)

October – November: Cooler temperatures with occasional showers.

December – February: Cold season with occasional snowfall.
What to Wear in Bhutan
I've made a suggested Bhutan packing list below for what to wear in Bhutan. Outdoor clothing can be pricey but you absolutely can get good products online and from outdoor clothing stores without breaking the bank.
Footwear
Good walking boots are imperative when travelling in Bhutan. Whether you choose to focus your itinerary on trekking or on cultural experiences, chances are that you will be embarking on a hike or two (if you don't hike the Tiger's Nest, did you even go to Bhutan?!)
I personally prefer a full boot rather than sneaker style hiking shoes – they provide you with better ankle support and are more versatile for use on different terrains. Even in towns and cities in Bhutan, you will note that the paths are often slightly uneven with plumbing and debris sticking out from the ground. As such, it's better to have good footwear.
You don't have to get a clunking great pair of heavy workman-style boots. Instead, you can opt for a mid-weight hiking boot. That then means that you have a little more support than simply wearing sneakers or trail shoes. There is a small weight difference but it is barely noticeable.
If you want a good set of boots that you can use time and again, try and opt for a pair that are made with waterproof material.
In the summer months, consider a sturdy walking sandal like these North face ones that I took with me to Petra, Jordan. If you're travelling in Summer, I still recommend packing a pair of socks in your day pack even if you wear sandals. You will have to remove your shoes at temples and religious buildings and I'm sure you don't really want to be walking in with bare feet!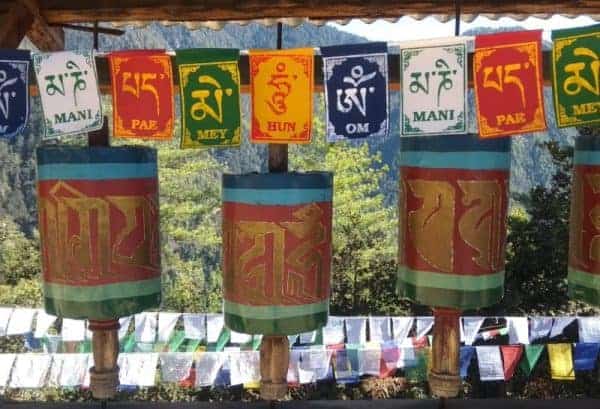 Hiking Socks
Of course, hiking socks are super important for warmth and making sure that you feel comfortable in your hiking boots.
Because I travelled to Bhutan in December, it was important for me to have hiking socks that were thick and warm, however, if you are travelling during the peak summer months, you are going to need a more lightweight and breathable option.
Sunglasses
I'd recommend taking a pair of sunglasses with you even if you are travelling to Bhutan in the winter months. In December, it was still very bright and sunny during the day and I would have been lost without these!
Soft-Shell Trousers
For every day in Bhutan, I had a jam-packed schedule in order to make the most of my time. This almost always involved a long walk or a hike of sorts so I preferred to wear soft-shell trousers for every day on my trip (I packed two pairs).
Softshell trousers are incredibly comfy and perfectly suited for hiking since they are weather resistant. Depending on your personal preference, you could also just opt for a lower-cost pair of track pants.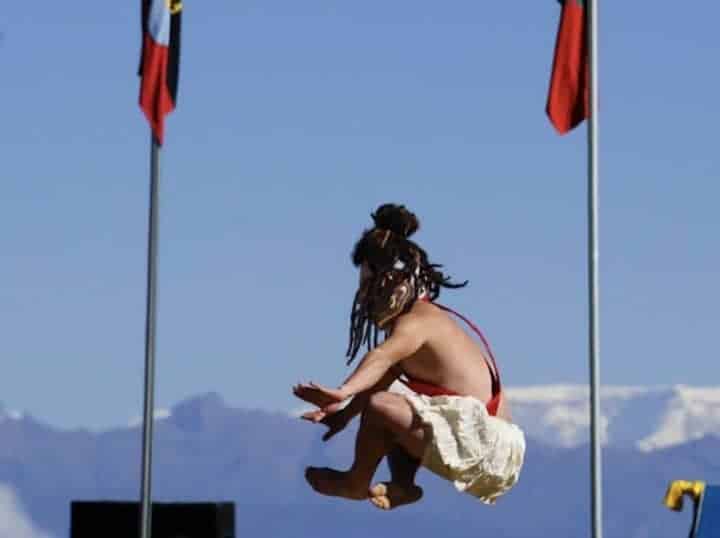 3 in 1 Interchangeable Jacket
I was incredibly happy with this purchase and if you are heading to Bhutan in Autumn or Winter then I'd say that this is an especially worthwhile investment.
The jacket is essentially two fixed together – the outer layer was a waterproof, windproof hooded outer jacket, and the inner layer is a warm fleece jacket. The two come affixed but the second set of zips inside the jacket makes it easy to unzip and separate them.
This jacket was perfect for travelling in Bhutan since it suited the ever-changing climates. In the mornings, I'd wear the two affixed together, and in the day time, I'd remove the outer layer (unless it rained) and keep the fleece jacket on. I also packed a separate lightweight outdoor jacket.
Long-Sleeved Shirts (x3)
Lightweight long-sleeved shirts are perfect for warm days adventuring around Bhutan. Since arms need to be covered up several times a day for visits to religious sites, it just made things a whole lot easier to wear long sleeves than to wear t-shirts and then have to worry about covering up with a scarf at each site.
You can easily find long-sleeved shirts that come in lightweight, breathable cotton materials for your trip to Bhutan.
Jumpers/Sweaters (x2)
Temperatures dip quite a lot at night. I'd mostly be inside during this time – maybe having dinner at the hotel or working in a coffee shop so it was nice to have something snug to slip on when it got a little cooler.
Comfy Casual Shoes
I picked up a cheap pair of plimsolls prior to travelling so that I could just slip them on for things like popping to the nearby store to pick up some snacks or heading over to the hotel restaurant for dinner.
Thermal Underwear (Fall/Winter Trips)
You could invest in a technical base layer if you want to but even travelling during the winter, I feel that this isn't really necessary as the temperatures pick up in the day.
At night, sometimes the hotel rooms were not that warm and there was no central heating system that you were able to control or alter yourself – I stayed in a log cabin in Paro and stepping out of bed to use the bathroom felt like a fate worse than death!
I just packed a few thermal vests to wear underneath my pyjamas at night and they turned out to be a god send!
Hat/Gloves/Scarf
Traveling in Bhutan during the winter months means experiencing temperatures that may fall below zero, especially in the early mornings and evenings.
As such, winter accessories such as a thick scarf, a hat and a warm pair of gloves are essential. I simply picked these up from H&M for just a couple of dollars. They fit their purpose, and I only really needed to wear them in the early mornings just to make sure I didn't get frostbite!
A Small Daypack
As you can imagine, a small daypack is incredibly useful for carrying your camera equipment, bottled water, personal items, etc.
Umbrella
Funny story. I actually had a really nice full length walking umbrella that I picked up in Singapore and was going to take with me to Bhutan but it got confiscated at Changi airport because the security guys thought that I might use it as a weapon.
I can just picture the headline now – "British woman kills hundreds with wooden umbrella. Flights cancelled until security measures reviewed" I digress…
I was lucky with the weather in Bhutan and saw nothing but blue skies, but the truth is that it could absolutely rain at any time so aside from making sure your jacket is waterproof, it's worth taking a small umbrella with you just in case.
Hiking Poles
I personally didn't take hiking poles with me on my trip but I'm putting this here for your consideration as there's an element of personal preference involved.
I don't really like carrying lots of clunky equipment with me when I travel. Unless you are planning on doing a lot of trekking in Bhutan, I'd say that you don't really need these.
When you reach the Tiger's Nest, and other popular hiking routes, you can rent poles for the day for just 50 ngultrum (around 50p or 90 dollar cents).
Where to Buy Your Bhutan Travel Gear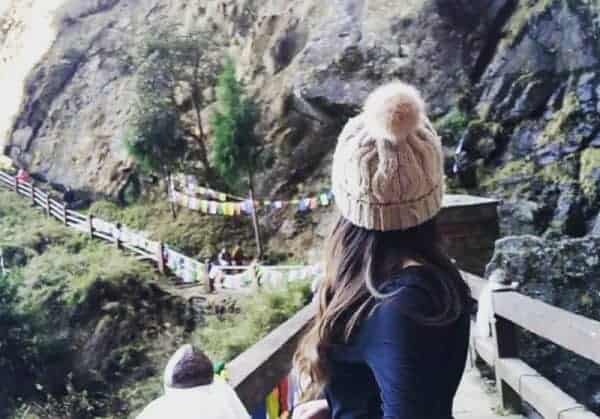 I would advise that as soon as you have your Bhutan trip confirmed, you start looking around for deals on outdoor clothing. I think that a lot of people hear "Himalayas" and assume that they are going to have to spend a small fortune on super high tech hiking gear but that really isn't necessary.
Outdoor clothing stores usually have sales at regular intervals throughout the year, during which you can make phenomenal savings. As an example, I purchased my trekking sandals then at less than 50% of the original price – just because it was an outdated design.
You can also find some great deals online, which is why I also recommend browsing Amazon (comes with the added bonus of not having to trawl around the stores! ).
I didn't see any suitable clothing stores in Bhutan so I really wouldn't recommend leaving anything until the last minute and picking it up there.
If you are tying in your Bhutanese adventure with a trip to neighboring Tibet or Nepal, then you can absolutely pick up some warm clothing at low prices in Kathmandu (Nepal) and Lhasa (Tibet) where there are several stores to cater to the countless trekkers that pass through.
For more general advice on planning and preparing for a trip to Bhutan, take a peek at my Bhutan Travel Guide that answers most of your frequently asked questions about Bhutan, or read up on Bhutanese food culture.
Pin it For Later!
---