There are several reasons why you should visit Bhutan. This tiny landlocked country sits in the heart of the Himalayas, bordered by India and China.

Bhutan sees only around 71,807 international travellers each year, making it one of the least visited countries in the world. If you like venturing well off the beaten path and exploring places where few have gone before you, then Bhutan may well be the travel destination for you.
The only caveat? Bhutan is far from being a budget travel destination and this is the one major factor that can put people off travelling to the little country or have them question whether doing so is worthwhile.
Bhutan has always focused on high-value, low-impact tourism. In other words, the country aims to reap the benefits of having a tourism industry while mitigating any risk of the effects of over-tourism.
For instance, gentrification, the possibility that tourists may negatively alter the local culture, the development of run-down backpacker regions, etc. So, to prevent this, the Bhutanese government introduced a minimum daily fee that tourists must spend to be permitted entry into the country.
For several years, this was around $250 a day. However, as the company reopens in 2022 following the global pandemic, the minimum daily fee has been increased by more than 300%.
This is, of course, the Bhutanese government's prerogative. It is understandable why they would like to prevent the negative consequences of tourism.
However, it makes Bhutan a very expensive travel destination for many. So should you still visit Bhutan?
15 Reasons to Visit Bhutan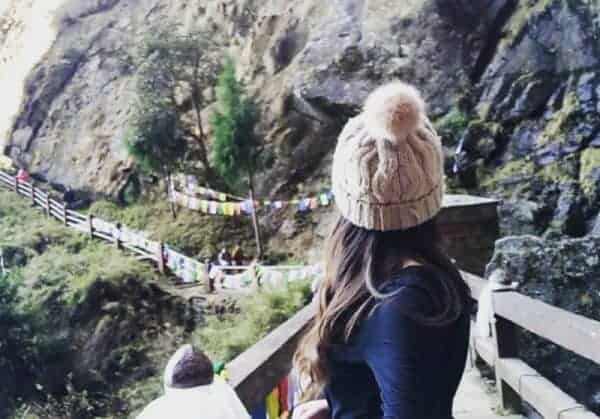 Bhutan is a nation that sparks the intrigue of many an intrepid adventurer. It is a country like no other.

Sure, it is expensive to travel to and a trip here is most certainly going to be a once-in-a-lifetime experience. But if you really want to travel somewhere, you should not let the cost intimidate you.

Remember that the fees that you have to pay to visit Bhutan are all-inclusive. So, if they seem costly, do remember that you are unlikely to spend much more than these daily fees during your trip. You only need to take a little extra Bhutanese money to buy any souvenirs you want and to tip your guide.
Bhutan is unspoiled by tourism
There's something alluring about treading paths where so few have gone before and exploring lands unchanged by tourism. In that regard, Bhutan is completely different even when compared to nearby Nepal and Tibet.

The people here have had little exposure to people from the outside world. This is something that becomes especially true and notable when you travel away from the main Bhutan itinerary trail of Thimphu, Punakha, and Paro. Head to the nomadic villages of East Bhutan and you may find that you are the first tourists that the people here have ever met.

It is always unfortunate when you travel somewhere and you find that a lot of the restaurants, bars, and cafes are "tourist traps" that serve inauthentic cuisine and only cater to tourists. You will not find any such places in Bhutan.

Everything is authentic and every eatery you stop by caters predominantly to locals. Why?

Because the number of tourists that pass through the country is massively limited and the government has done all that it can to prevent any such impacts of over-tourism. In a similar vein, you will not see toots or people hassling tourists to try and persuade them to buy souvenirs and tat here. Bhutan is just not that kind of place.
You may have entire monasteries and fortresses to yourself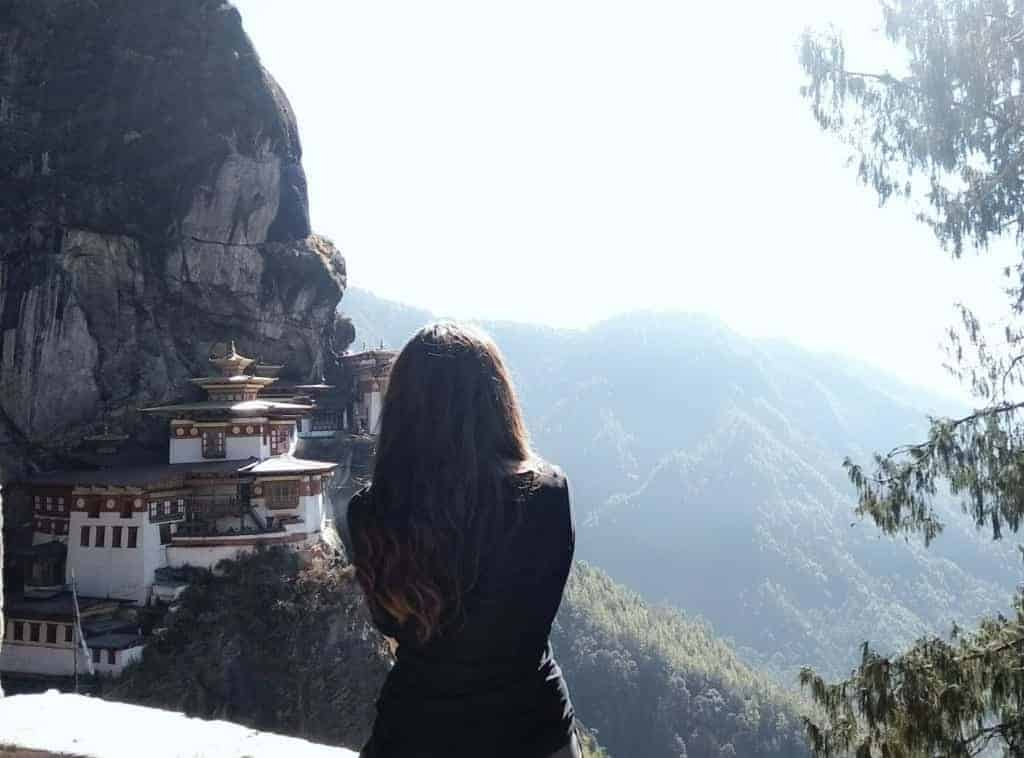 One of the major advantages of travelling somewhere so off the beaten path is the absence of crowds. Occasionally you will find that you have temples, dzongs (fortresses), and other important sites almost entirely to yourself.

This even happens when you stop by relatively popular destinations such as the Buddha Dordenma in Thimphu, or the Punakha Dzong fortress in Punakha. It will just be you, wandering around admiring the temple carvings and frescoes as old ladies spin prayer wheels and chant, and resident monks go about their daily business. It does not get more magical than that.
You have the attention and expertise of your local guide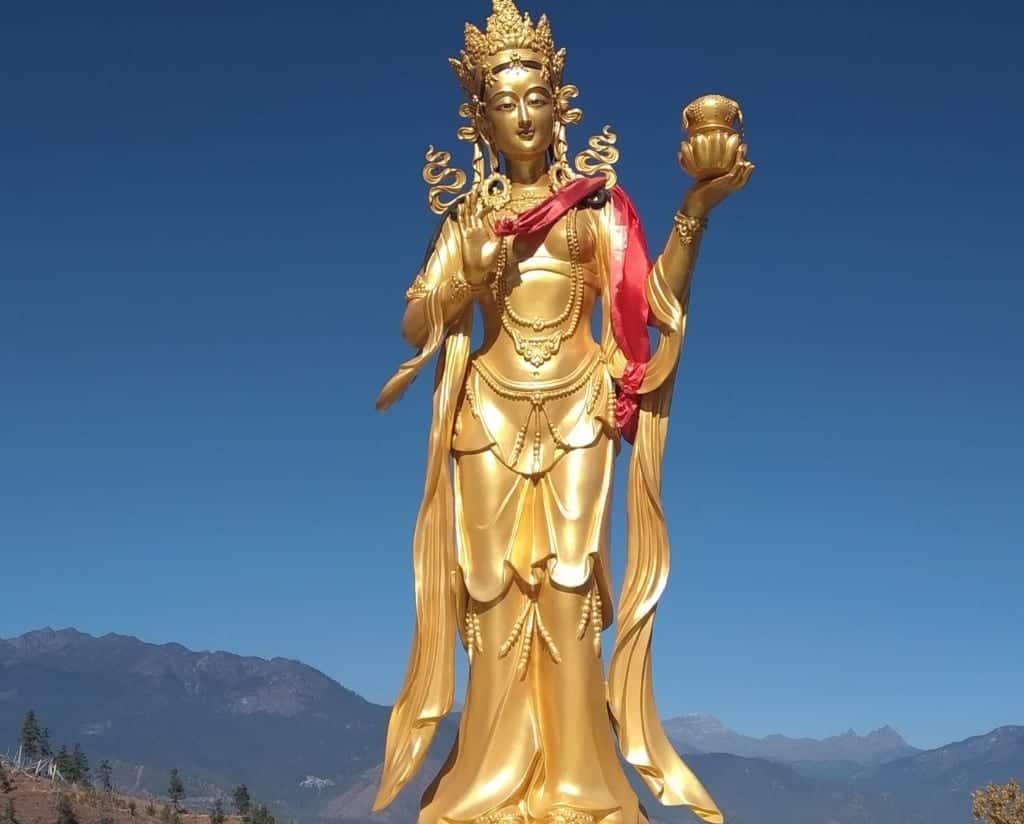 One thing that you need to know before you visit Bhutan is that you cannot visit the country independently. You must explore with a local guide.

(The only exception to this rule is for travellers from nearby India. Indian travellers do not require a visa to visit Bhutan, only an entry permit. For the time being, Indian travellers can explore Bhutan alone but this may change in the future, so the best time to visit is now!)
At first, this can seem like something of a hindrance. When you have someone with you all the time, you don't feel as though you have the same flexibility and independence as you would have when wandering around alone, right?
Well, not exactly. While being accompanied by a guide may feel like a bit of a shock at first if you are used to independent travel, it does come with its benefits.

First of all, your schedule is still your own. If you want to stop longer at a certain destination or take a brief detour to make an additional stop, you can do so. Your guide will generally be very accommodating.

Better still? You have a local expert on hand to ask any questions that you like.

A Bhutanese guide can give you wonderful insight into Bhutanese traditions, customs, and culture, and share stories about their own life growing up in Bhutan. Interacting with the locals here is just as wonderful as seeing the sights.
The accommodation is luxurious and is usually in scenic settings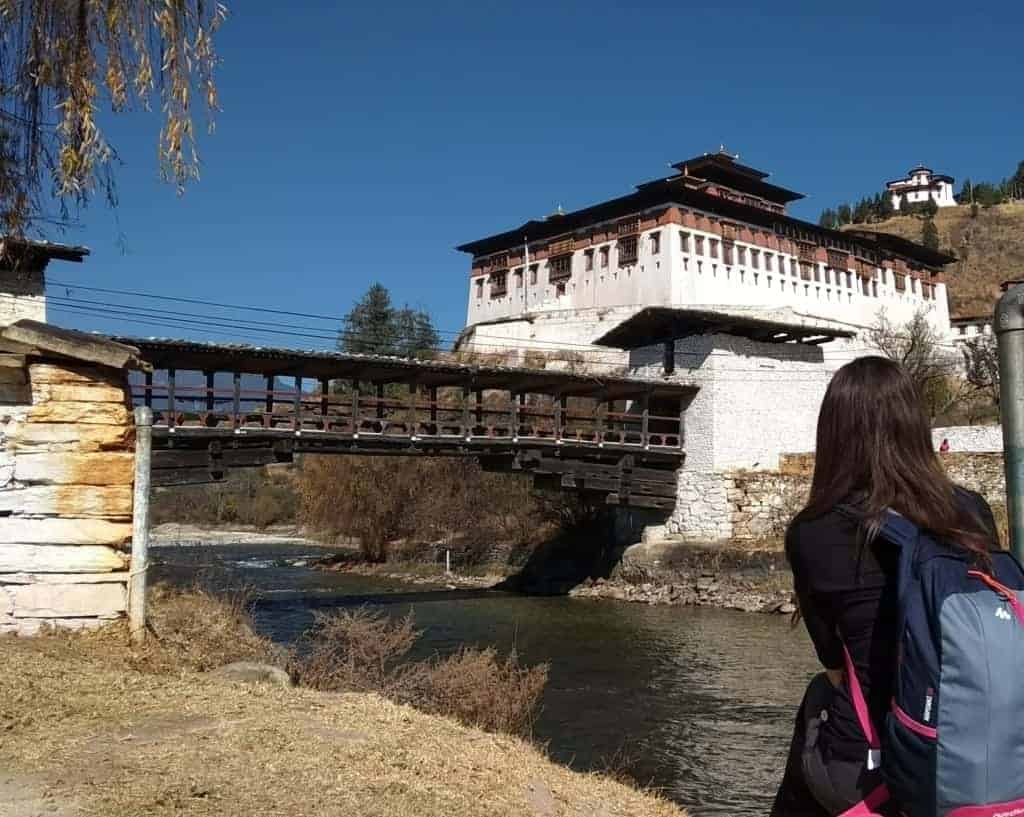 We have established that Bhutan is not the cheapest place to travel to. After all, you have to pay a daily fee of several hundred dollars right off the bat.

However, both the Bhutanese government and the local tour companies do their very best to ensure that tourists leave their country with a positive impression. Part of this comes with making sure that you get plenty of bang for your buck.

When you visit Bhutan and book your tour, you will find that your tour company places you in one of several approved accommodation options. These are all three, four, or five-star properties where you have spacious rooms and are usually based in gorgeous, rural settings where you have incredible views from your window.

Taj Tashi Thimphu, Terma Linca Resort, and Namgay Heritage hotel are some of the preferred hotel options in the Bhutanese capital of Thimphu. All of these hotels (and several others) also have luxury spas on-site so you can treat yourself to an indulgent hot-stone massage and a facial after a long day of exploring.
In Punakha, Meri Puensum, Uma Punakha, and Hotel Lobesa are among the preferred properties for international tourists. All boast incredible sweeping panoramas over the lush, green Punakha valley from their balconies and terraces.
Bhutanese cuisine is unique and flavorful
The opportunity to sample the local cuisine is a highlight of a trip anywhere in the world and the same can be said when you visit Bhutan. Bhutanese cuisine is likely very different from anything that you have tried anywhere else.
A lot of the dishes here are hearty and heavy as they were designed to help the locals sustain themselves through the harsh winter climates at high altitudes. Many dishes are influenced by Tibetan, Chinese, Nepalese, and Indian food cultures.

So, you may find some similarities between certain Bhutanese delicacies and delicacies from these countries. Bhutan is a very religious country, with the majority of residents being Buddhist and being against killing in any form.

So, although there are some meat dishes available, a lot of locals are vegetarian and the slaughter of animals for meat is strictly prohibited. Meat available in the country is sourced from nearby India.

One dish that you absolutely must try when you visit Bhutan is ema datshi. Rest assured, you will have plenty of opportunity to try it as the Bhutatenese eat it with virtually every meal!
This is the Bhutanese answer to chili cheese, made with sliced red or green chilis and melted Bhutanese cheese (datshi). A lot of Bhutanese dishes are very, very spicy.

Locals will often prepare a milder version of them for tourists. However, if you can handle your spice and want to try everything exactly as the locals do, you can assure them as such.
Momos (Bhutanese steamed dumplings) and khur-les (savory buckwheat pancakes) are also worth adding to your Bhutan foodie radar.
You will have the opportunity to learn about indigenous groups in the Himalayas
Bhutan has a population of around 770,000 people. Of this, around 65% of residents are indigenous. Interacting with them and learning about their way of life is a highlight of any adventure to this part of the world.

The country's indigenous population is known as the Drukpa and there are four main ethnic groups. Namely, the Sharchops, Khengs, Lhotsampas, and the Ngalops.
Each group has its own traditional clothing and customs. The Ngalop people are believed to have migrated to Bhutan from Tibet in the 19th century, while the Sharchops are believed to be the original founders of the country.
If you venture out to the mountainous region of northeastern Bhutan (and you should), you will have the opportunity to visit the remote village of Laya. The Layap people mostly live off the land, herding yaks, and are known for their traditional attire and canonical hats which you may have seen in travel literature about Bhutan.
The nomadic Brokpa people migrated to Bhutan from Tibet and inhabit the villages of Sakteng and Merak in eastern Bhutan. Their language and customs are completely different from those of typical Bhutanese people.
People are warm, friendly, and welcoming
You may be surprised to learn that a lot of Bhutanese people, particularly younger generations, speak a very good level of English. This is not just restricted to those working in tourism; even people living in remote areas are often able to communicate with you.

This is because most Bhutanese people learn English in school from an early age and are taught the importance of learning languages. So, besides your guide and driver, you will know that you don't have to worry about trying to communicate with those around you.

While it may sound like a very cliche thing to say, the people in Bhutan are generally very friendly. This is a peaceful Buddhist country and, perhaps as a result of the religious customs and moral values that people are raised with, the people here are very polite and respectful.
The people here believe that all sentient beings are equal, and treat all life forms with kindness. The Bhutanese are intrigued about the lifestyles of foreigners and will be eager to strike up conversations with you. Though it is a remote country, you will never feel isolated or fearful of your safety.
You can explore and take photos in gorgeous traditional attire
Many Bhutanese tour operators offer you the possibility of renting traditional attire for the duration of your trip for no additional fee. This can be a fun experience to better help you gain an insight into life in Bhutan and it makes for some wonderful photo opportunities.

Most locals wear traditional dress all the time. They do not walk around in jeans and t-shirts, etc.

This attire was introduced in the 17th century by Zhabdrung Ngawang Namgyel in order to give the people of Bhutan a unique identity. Women wear an ankle-length dress known as a Kira whereas men wear long robes known as a Gho.
For special occasions, people will often wear traditional attire that is particularly colourful. (e.g. with vibrant coloured threads or shimmering gold details and giant flowers). If you are attending a tsechu (masked dance festival) in Bhutan, this can be a fun excuse to dress up.
You can learn about a unique side of Buddhism
Bhutan is a predominantly Buddhist nation. Approximately 75% of residents are Buddhist, while 23% are Hindu, and 2% follow other religious faiths.
If you have spent any amount of time travelling through Asia, you will note that different countries follow very different arms of Buddhism. The Buddhism practiced here is a mixture of Tibetan Vajrayana Buddhism combined with indigenous customs.
A lot of stories that you hear here seem to intertwine magic and mythology with history. However, as far as the Bhutanese are concerned, these are factual things that actually happened.

The country also has some very interesting and notable religious figures. One of the most outrageous and beloved is Drukpa Kunley – a monk affectionately known for being "the Divine Madman of Bhutan". He is rumoured to have fought off enemies by zapping them with a lightning bolt shot from his genitals!
The price is not as expensive as it first seems
If you are pretty set on the idea that you want to visit Bhutan, the only thing that is really offputting is the cost. This is an expensive travel destination, there is no doubt about that.

This is particularly the case now that prices are set to rise in 2022. However, do keep in mind that the costs involved with travelling to Bhutan are all-inclusive.
Your Bhutan daily fee includes accommodation costs, three meals a day, a private tour guide, a private driver, unlimited bottled water, and attraction admissions. When you break it down, you're still not getting a bad deal. In many countries, especially during the peak summer travel season, you will easily spend upwards of $150 a day on accommodation costs alone.
The Bhutanese government invests a significant portion of this fee back into their community policies in order to continue to provide residents with free healthcare, and education, and to aid those in poverty. As such, you know that a lot of the money you spend is going towards a good cause.
Bhutan is considered "the happiest country on earth"
Bhutan is known for being "the happiest country on earth" and is often affectionately referred to as being "the last Shangri-la". The government prioritises the country's unique metric of GNH (Gross National Happiness) before GDP.
In other words, they favour the ideology that fulfilling, happy lives are more important than wealth and material things. GNH is an index covering several socio-economic concerns. Under GNH, the Bhutanese receive free healthcare and free university education, and the country's environment and culture are carefully preserved.

Many documentaries and Ted talks have been produced that discuss this unique aspect of Bhutanese culture. It can be enlightening to discuss these things with the Bhutanese and learn about life in their country and how the local values differ from those in western nations.
"Tsechus" and masked dance festivals are celebrations like no other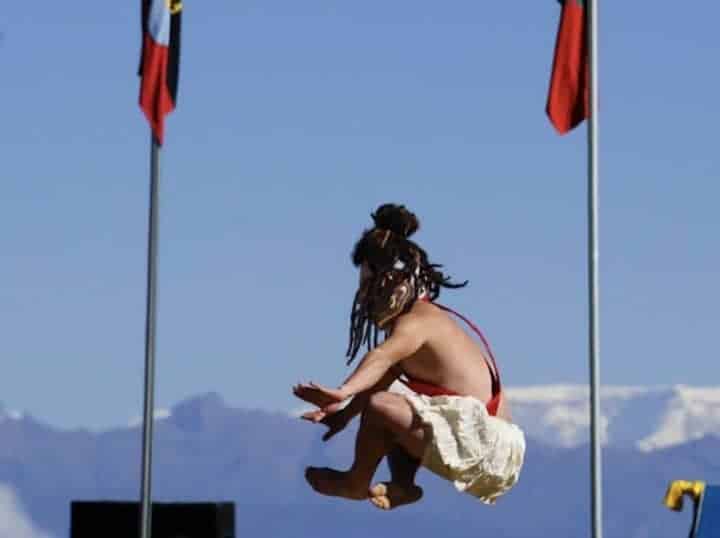 Tsechus, or masked dance festivals are a large part of Bhutanese culture. They are a fascinating spectacle to behold so when you plan your visit to Bhutan, it is worth adjusting your travel dates so that you can be sure to catch a masked festival while you are in town.
Many of these ancient dances date back as far as the 16th century. They are performed by Buddhist monks as traditional music is played.
Tsechus are not just pretty spectacles. They were actually designed to shun evil spirits or to re-enact notable historic events.
These events take place almost monthly and people come from far and wide to marvel at these performances. They usually don their very best kho or kira (traditional dress).
It's not uncommon to spy Bhutanese royalty in the crowd either! You can check the various events, dances, and festivals going on throughout the year in Bhutan here.
Bhutan boasts majestic natural scenery and incredible hiking trails
As part of the country's Gross National Happiness index, the Bhutanese believe in taking good care of the environment. Over 70% of the country is under forest cover and it is the only country in the world that is not only carbon neutral but carbon negative.
In other words, the Bhutanese consume more CO2 than they actually produce! The air here feels cleaner and crisper and for the outdoor types, there are plenty of stunning hiking trails to enjoy amid the backdrop of the rugged Himalayas and the untouched natural beauty of the county.
The trek to Paro Taktsang (the Tiger's Nest) is perhaps the most famous Bhutan hike. However, there are also several other trails that weave through the country that are just as enjoyable. For instance, the very challenging 27-day Snowman trek and the 12-day Laya Gasa trek.
Bhutan is safe
Bhutan is a very safe country and crime is virtually unheard of here. Even petty crimes such as bag-snatching and theft are extremely rare.

This is perhaps another factor that is a result of the local people's strong sense of moral ethics and Buddhist beliefs. You should still practice the same common sense that you would when travelling anywhere else in the world.

For instance, don't walk alone at night, particularly in remote areas, and always be mindful of your personal belongings. However, Bhutan is really not a country where you have to worry and stress about your safety.
Bhutan is friendly for solo travelers
While it is not possible to visit Bhutan completely alone, this is a very friendly and suitable destination for solo adventurers. Even solo female travellers can feel comfortable in Bhutan.
This little country attracts travellers from all walks of life – including solo travellers. Your guide and driver have likely encountered many solo travellers before you so you don't need to feel self-conscious about being here alone. Better still, travelling with these people in tow often feels more like a road trip with friends!
Final Thoughts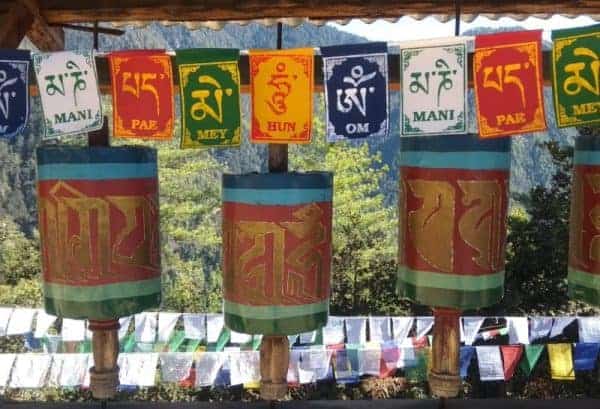 Do you have any further questions and concerns about planning a trip to Bhutan? Have you travelled to the Dragon Kingdom in the past?
Have a wonderful trip! Melissa xo
---