Smooth, velvety, sweet, rich, caramelly, sinful. All adjectives that can be used to describe Ipoh white coffee.
It sounds a little strange to describe a hot beverage as being one of the major draws for visiting Ipoh but in truth, it sort of is!
Where to drink white coffee in Ipoh is also a somewhat big decision. No two Ipoh kopitiams create their white coffee in the same way – making for significant differences in the sweetness, the bitterness, the texture, and the overall white coffee experience.
What is Ipoh White Coffee?
White coffee could essentially be considered as being Malaysia's national drink. It has captured the hearts of Malay's from Borneo to Putrajaya, Kuala Lumpur to Langkawi, and everywhere in between.
For locals, white coffee is the clear "go to" choice when they want to order a caffeinated coffee beverage.
Malaysian white coffee originated in Ipoh. In this adorable Perak city, the concept was thought up in the kitchen of what would become the very first Old Town White Coffee store.
White coffee is made by roasting coffee beans in margarine and then mixing in sweet condensed milk. Mmm, super healthy! The end result is a sweet tasting, frothy coffee. Typically, white coffee is served with a spoon so that you can sip up all the froth.
Where to Drink White Coffee in Ipoh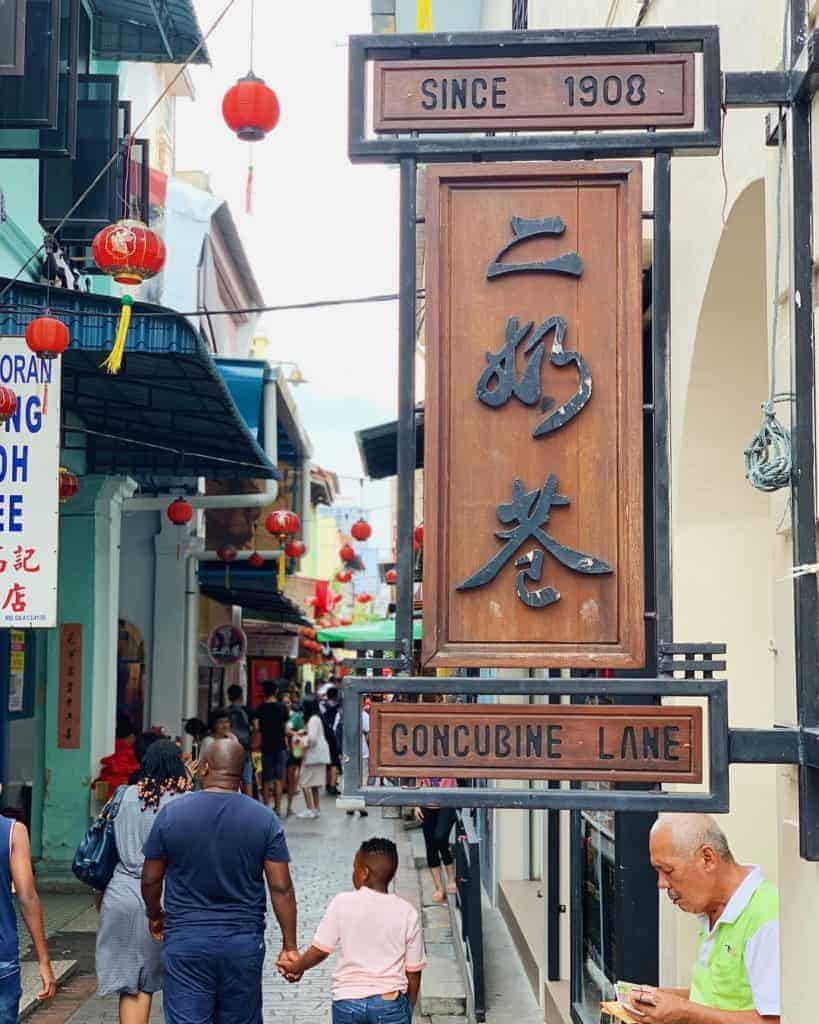 Traditional kopitiams are a huge part of the charm of Ipoh. These old-fashioned coffee shops are more canteen style than the typical trendy hipster coffee shops that we have become accustomed to in the west.
There really is a no more authentic local Ipoh experience than sitting shoulder to shoulder with the locals in one of these places, digging into egg tarts as the froth of your white coffee leaves you sporting an unsightly white froth moustache.
Different Ipoh white coffee shops have different flavours and undertones. The "best" places to drink white coffee in Ipoh are included here.
Moon De Moon
Moon De Moon is an incredibly busy kopitiam that is a beloved favourite among Ipoh travellers and locals alike. Whether you come here first thing in the morning, or late in the afternoon, chances are that you will always find Moon De Moon to be jam packed. In some ways though, that adds to the experience.
Moon de Moon serves up a sumptuous menu of hawker style dishes. Try ordering up a chee cheong fun (rice noodle roll) to go alongside your white coffee. The white coffee here is perhaps some of the sweetest in Ipoh.
Where: Hala Wah Keong, Taman Mirindi, 31400 Ipoh
The Original Old Town White Coffee Shop
Ipoh's Old Town White Coffee brand may have become a chain that exists throughout Malaysia but the quality of their white coffee cannot be disputed.
While in Ipoh, it's worth ducking into the original Old Town White Coffee shop that started off the whole craze, in between hunting for Ipoh street art and wandering the city's twisting Concubine lanes.
In some ways, the Old Town White Coffee branches reminded me of somewhere such as Denny's in the US, or Wimpy's in the UK that serve all-day breakfasts.
If you're craving a western food fix after days of laksa and curry mee, the menu at Old Town White Coffee is pretty extensive and serves up everything from French toast, to a classic Full English Breakfast, as well as all of the local favourite dishes.
It should be noted that although the branding may make this place recognisable, the original Old Town White Coffee shop has retained its original name: Old Town Kopitiam.
Where: Lorong Taman Ipoh 1, Taman Ipoh Selatan, 30000 Ipoh, Perak
Restaurant Ah Chow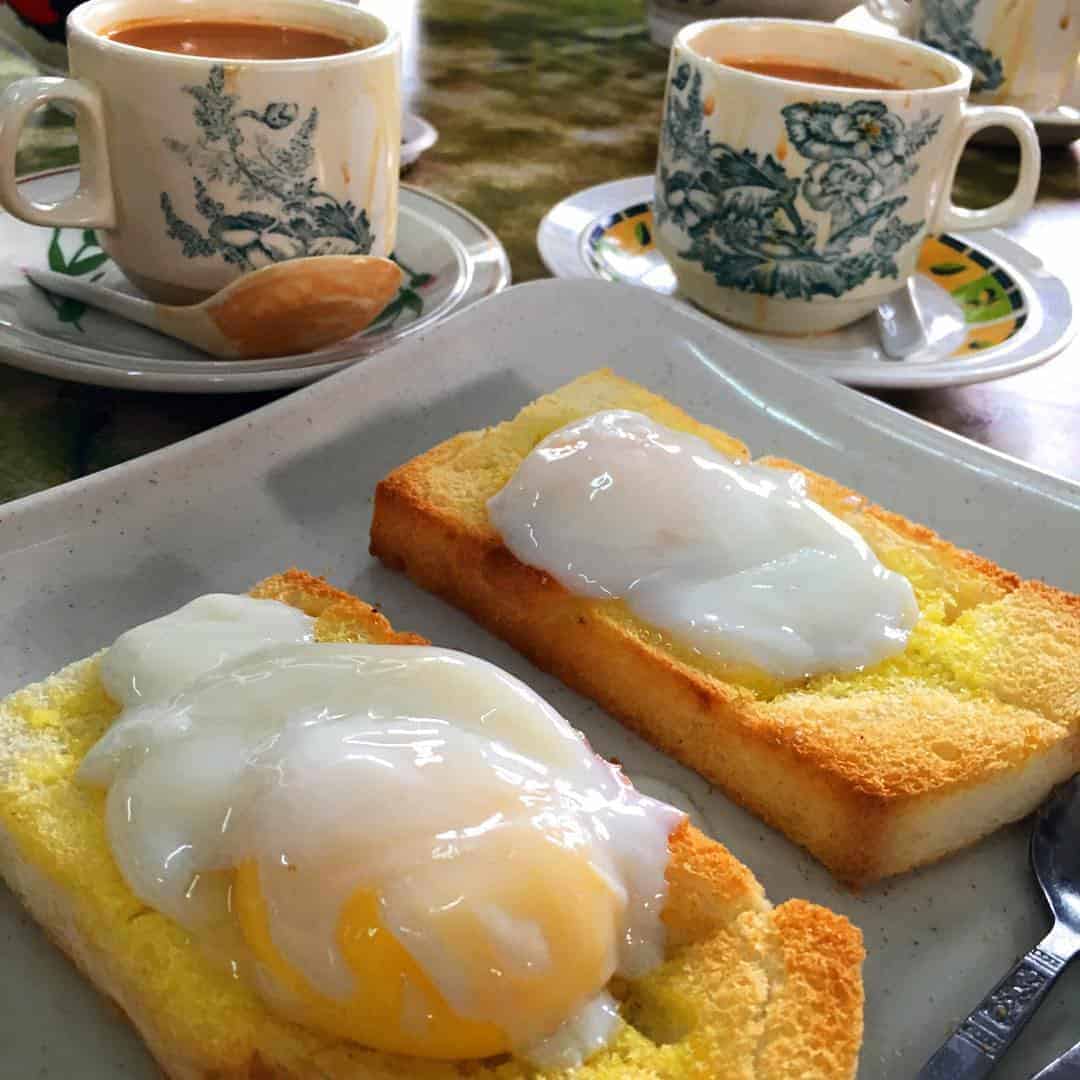 Restaurant Ah Chow is a favourite coffee place among many Ipoh locals. It is the spot that I would probably recommend above all others if you only have chance to stop by one or two places for white coffee in Ipoh.
Served in delightful, delicate little china cups that depict scenes of oriental life, Ah Chow's white coffee is very sweet, even without the addition of sugar.
Ah Chow's white coffee is a good choice if you prefer a coffee that isn't incredibly strong. Ah Chow's signature "secret weapon" menu option is their kopi o kosong – white coffee prepared with just a hint of alcohol. The alcohol content is just enough to pack a punch, but not quite as strong as say, Irish coffee.
Where: Kedai Kopi Ah Chow, 31 Jalan Bandar Timah, 30000, Ipoh Old Town
Chang Jiang White Coffee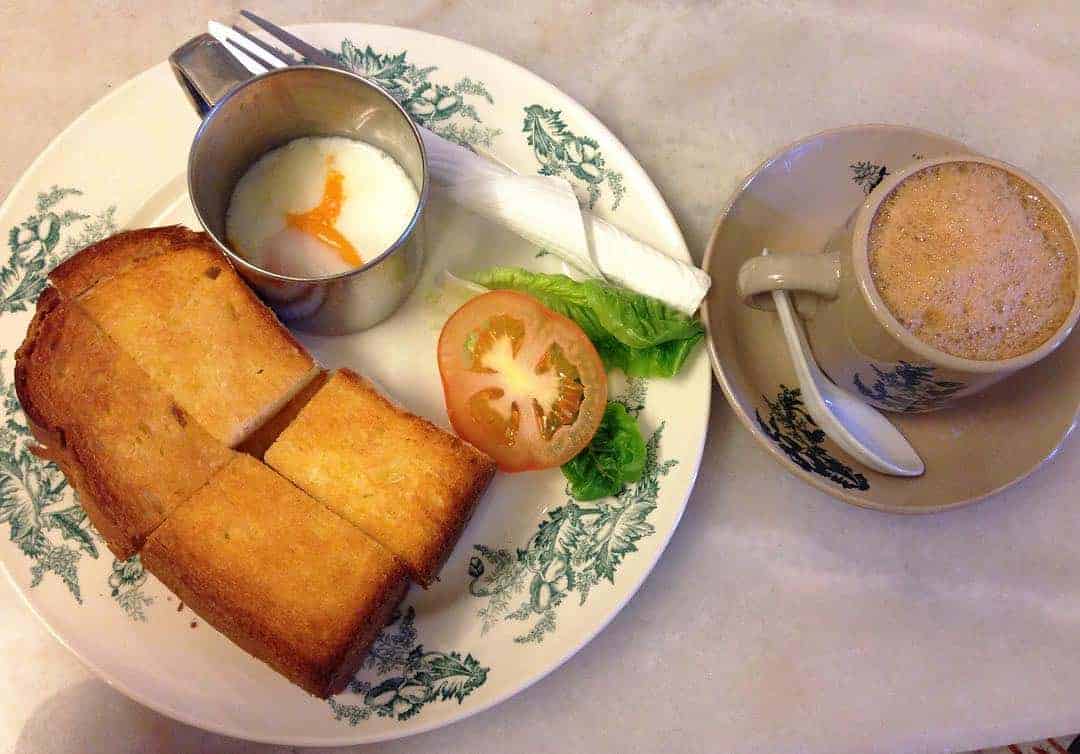 Chang Jiang White Coffee Ipoh is a brand with two different locations in the city of Ipoh. The white coffee served here is some of the strongest to be found in the city.
The two branches serve up tasty and adventurous Chinese food dishes – everything from marinated chicken's feet to curry mees can be found on their menu. That said, the ambiance is very different between the two locations.
The Jalan Pasir Puteh location of the Chang Jiang White Coffee store is very much a traditional, no frills kopitiam. Think plastic stools, poultry hanging from the entryway, and old uncles huddled together eating chicken rice.
The Jalan Windsor location is slightly more modernised. Opened in 2014, the branch combines quirky decor with old fashioned seating.
Branch One Location: 171 Jalan Pasir Puteh, 31650, Ipoh
Branch Two Location: 7 Jalan Windsor, 30250, Ipoh
Restoran Kam Wan
Ipoh's Restoran Kam Wan is an extremely popular local haunt for indulging in hawker food. Whether you want to sample an adventurous seafood dish or stick to things like noodles and nasi lemak, the menu has something for everyone.
Kam Wan's white coffee is very strong and robust. With that considered, just the right amount of milk is added that it is not too overpowering and bitter.
Where: Taman Canning, 31400 Ipoh
Nam Chau White Coffee
Nam Chau's white coffee is the perfect middle ground of bitter and sweet flavours. The store's approach to preparing the drink is neither too sweet, nor too bitter. Foodwise, this popular kopitiam is locally renowned for its excellent curries.
Where: 54, Jalan Bandar Timah, Ipoh, 30000, Ipoh
Nam Heong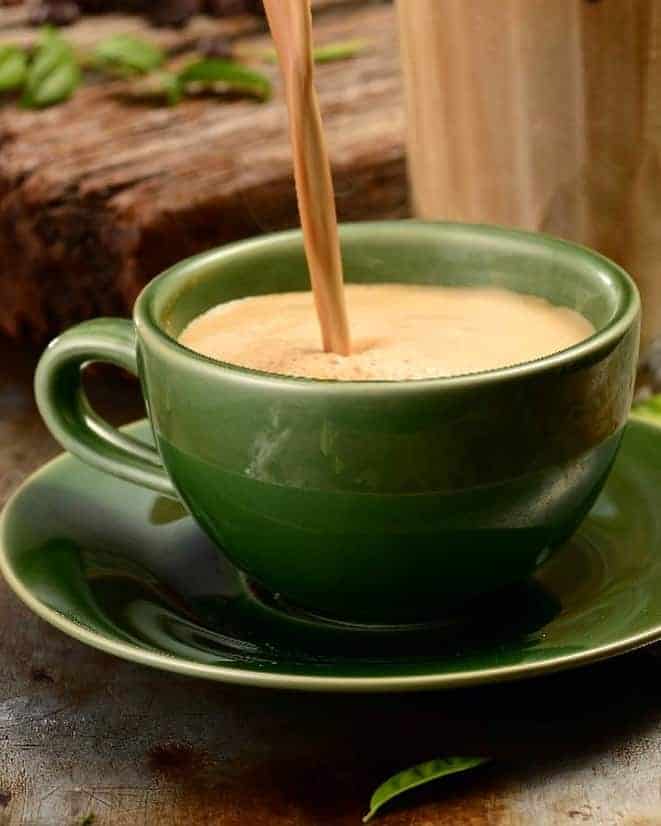 Kedai Kopi Nam Heong is another Ipoh white coffee shop that has a couple of branches scattered across the city. The original store is situated on Jalan Bandar Timah and has the feel and atmosphere of a cramped yet lovable local kopitiam.
Locals consider Nam Heong as serving up some of the best food in all of Ipoh. The white coffee here errs more on the side of strong and bitter, as opposed to sweet.
There is now also a second Nam Heong white coffee branch situated in Soho Ipoh. The new white coffee store is quite upscale and chic.
With plush modern furnishings and moody lightings, the Soho Ipoh store more resembles a western coffee joint as opposed to a Malay kopitiam. The prices are a little higher here than what is typical for white coffee.
The main draw of visiting the Nam Heong Soho branch is the fact that over ten hawkers centres have been combined together here, making for an incredibly diverse and extensive food menu offering.
Branch One Location: 2 Jalan Bandar Timah, 30000, Ipoh
Branch Two Location: Blok B, 2-14 Soho Ipoh, Jalan Sultan Iskandar Shah, 30000, Ipoh
Sin Yoon Loong
Ipoh's Sin Yoon Loong kedai kopi stores are family owned and managed. There are two locations in the city – one is situated in Medan Bendahara and is ran by the son, the other, is located at Jalan Bandar Timah.
Both sites maintain the no-frills, yet charming traditional kopitiam atmosphere.
The white coffee at Sin Yoon Loong is of a moderate strength. It has just enough sweetness without needing to add sugar, and a slight charred scent.
Branch One Location: 15A, Jalan Bandar Timah, 30000, Ipoh
Branch Two Location: Medan Bendahara, 31650, Ipoh
Xin Xiang Er Nong
Where: 75, Jalan Tokong, Taman Hoover, 31650 Ipoh
Another traditional kopitiam, the white coffee served at Xin Xiang Er Nong is very strong. Arguably the coffee here is the strongest and most potent in the city, so if you need a little something to wake you up before commencing onward travel or hopping on an early morning train then Xin Xiang could be your best option.
The Best White Coffee in Ipoh
Honestly the matter of where to drink the best white coffee in Ipoh comes down to personal preference. For me personally, I am a terrible sweet tooth and will usually shove 2-3 heaped spoonfuls of sugar into my coffee (!), so Ah Chow's sweet treat was perfect for me.
If you prefer strong, manly coffee, then perhaps Xin Xiang is your best option. For something in the middle, head to either Sin Yoon Loong or Nam Chau.
The locations outlined above are not touristic, but are very very popular among locals. You don't have to specifically set out on an Ipoh white coffee shop quest, but it's worth jotting down the names of a few that sound appealing so that you can check their locations when out exploring.
White coffee in Ipoh typically costs less between 2 ringgit and 5 ringgit depending on the place ($0.60 – $1.50). Given that price tag, there really is no harm in sampling a few during your trip.
The Best White Coffee in Ipoh:
Variations of Ipoh White Coffee
White coffee may be the Ipoh beverage that has stolen the hearts of Malaysians the country over, but it is not the only beverage choice.
If the thought of ordering a hot kopi in super hot, humid Malaysia freaks you out then fear not! You can also have your white coffee iced. Other alternatives worth trying are:
Kopi-C – White coffee served with evaporated milk and sugar, instead of condensed milk for super sweetness!


Kopi Cham – Coffee mixed with tea (a mind-blowing concept, I know!)


Kopi o Kosong – Coffee with a hint of alcohol
As far as ordering like a local goes, there are actually tons of variations of ways to ask for your white coffee in order to ask for specifics around thickness, strength, sugar level, etc.
That's all a bit much, so if you just ask for a white coffee, they will simply whip up their standard house blend.
Have you discovered any awesome white coffee shops in Ipoh, or have any questions about Ipoh travel?
Please reach out and share! If western style cappuccinos and lattes are more your thing, you can also find plenty of quirky modern coffee places in Ipoh, in addition to the above kopitiams!
---